Rookies J.T. Noone and Jack McInerney scored today to lead Philadelphia Union to a 2-2 draw against Chivas Guadalajara.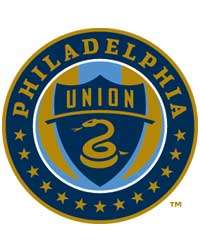 McInerney had a hand in both goals, scoring in the 50th minute and feeding Noone for the second goal less than five minutes later to push the Union out in front. Chivas' Marco Fabian, however, evened the score up for Chivas by knocking a rebounded shot past Union rookie goalkeeper Brian Perk in the 65th minute.
McInerney's goal was his third of the preseason, while Noone's goal was the first for the Temple University product. While McInerney was a first round pick, Noone is an undrafted trialist who, if he keeps scoring goals, could be the only local product to make the Union roster.
Sunday's training session took place at Chivas' practice facility, and Chivas fielded a squad made up of first-teamers, reserves and U-20s. The Union will play another friendly Tuesday against against Universidad de Guadalajara.