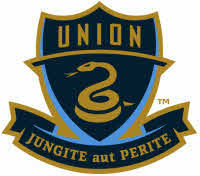 Philadelphia Union lost an exhibition match that ended 12 minutes early Thursday to avoid an all-out brawl.
Three Union players were sent off in the club's 3-1 loss to the Atlas U-20 squad, while Atlas saw two players ejected.
Few details beyond that were available from the match in Guadalajara, Mexico, and even that bit came from a Google translation of a report from a Mexican publication.
Philadelphia is training at the University of Guadalajara, along with the Chicago Fire. (Chicago has been a tad bit more open about their training efforts.)