The ball is round. The place is Philly.
Post Tagged with: "Washington HS"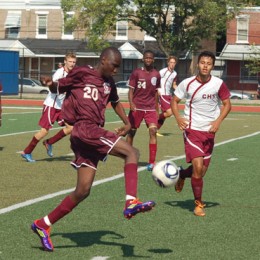 High School Soccer
PSP continues its new regular coverage of high school boys' soccer with a preview of the Philadelphia Public League.
High School Soccer
A 3-way tie for 1st Place in the girls Public League division C was settled with a closely played tournament on Friday at Frankford HS stadium. Two of the three teams advance to the Public League high school playoffs on Monday May 17.