The ball is round. The place is Philly.
Post Tagged with: "sunday morning manager"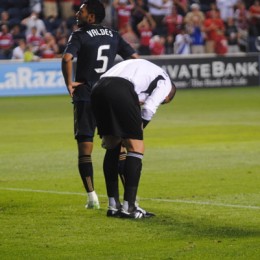 Featured / Local
Plenty of lineup and tactical questions after the loss to Columbus. Plus, who should replace Valdes against New England?
Featured / Local / MLS
When PSP runs our live commentary during away matches, we get lots of interesting comments and questions from readers. We take those comments and try to put together a list of questions that get to the heart of what Union fans want to know about the team.
Featured / MLS
Confusion, disappointment and a dash of anger describe the emotional reaction of Union supporters to last night's defeat. PSP looks at the more pointed comments made during Saturday's LiveBlog and finds a number of pressing questions need answers.