The ball is round. The place is Philly.
Post Tagged with: "Leipzig"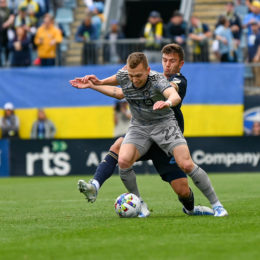 Daily news roundups
Plus, a look around the action in MLS, and European seasons barrel toward the finish line.
Daily news roundups
The Union kick off preseason at 11am today, while the Union II got a preseason win yesterday. MLS teams are back playing in preseason friendlies, with several in action today and yesterday. Bayern Munich increased their lead in the Bundesliga, while Erik Lamela had a memorable day.