The ball is round. The place is Philly.
Post Tagged with: "Lawrence Cann"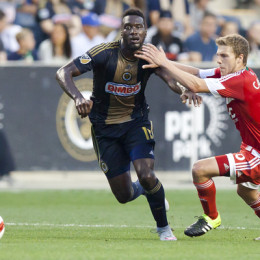 Daily news roundups
Notes from Jim Curtin's weekly press conference and other Union news. Futsal courts coming to North Philly and Kensington. More.
Daily news roundups
Conor Casey says the Union expect three points on Saturday. Cristhain Hernandez scores but Harrisburg falls to Charlotte. US ranked 19th in world by FIFA. RSL v DC Open Cup final set. More news.