The ball is round. The place is Philly.
Post Tagged with: "Ilija Mitic"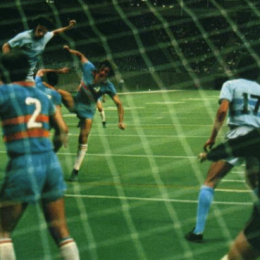 Philadelphia Soccer History
A confident Philadelphia Atoms traveled to Texas Stadium for the 1973 NASL championship final and returned 2-0 winners.
Philadelphia Soccer History
Two days after winning their semifinal game against Toronto to advance to the 1973 NASL championship game the Atoms lost two of their most important players, recalled by their home club in England.