The ball is round. The place is Philly.
Post Tagged with: "FIFA world rankings"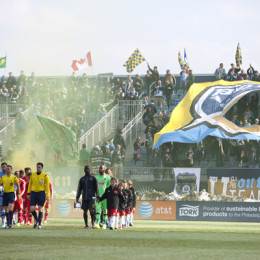 Daily news roundups
The Chicago Fire might get a rebrand as they change stadiums, moving back into the city.
Daily news roundups
Conor Casey says the Union expect three points on Saturday. Cristhain Hernandez scores but Harrisburg falls to Charlotte. US ranked 19th in world by FIFA. RSL v DC Open Cup final set. More news.