All photos credit Howie Pollard
PSP photographer Howie Pollard was on the sideline as the Union put on an offensive showcase, scoring a franchise-record seven goals while holding visiting D.C. United scoreless Friday night. Here are a few of the many highlights.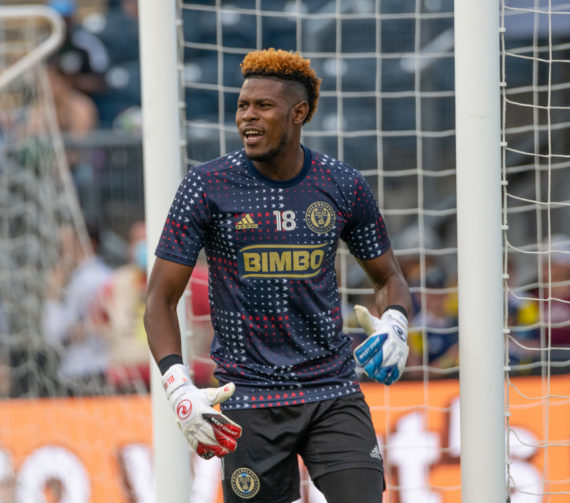 Andre Blake was all smiles while warming up Friday night.
Fans got a close up look as the players were warming up during pre game.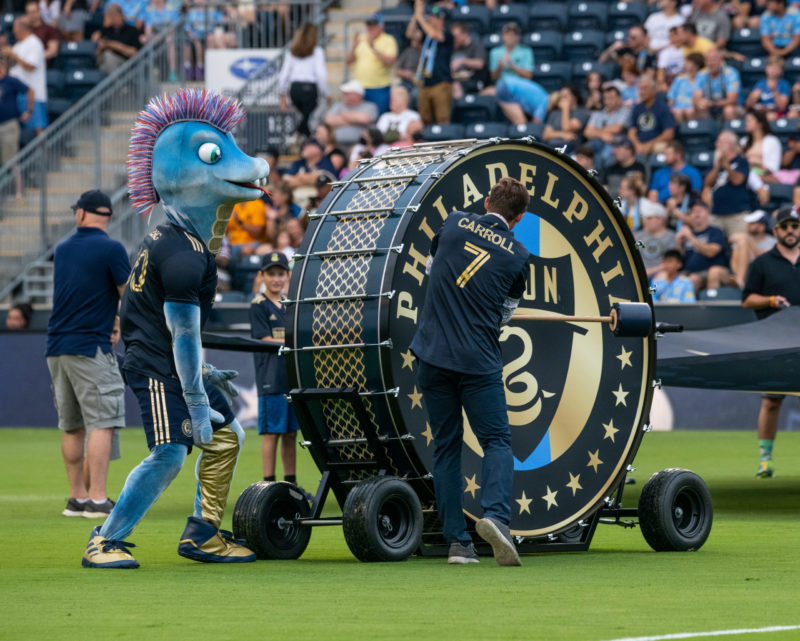 Brain Carroll returns to start the match off right for the Union.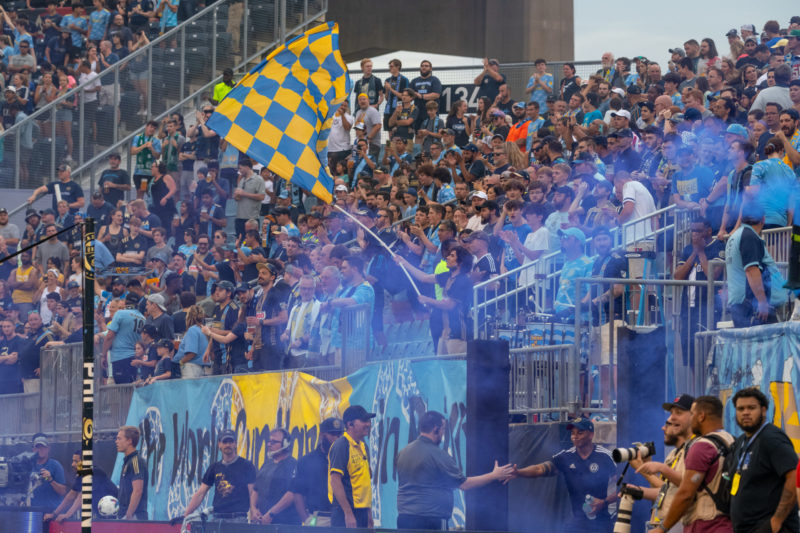 Sons of Ben are ready for another great night of action on the pitch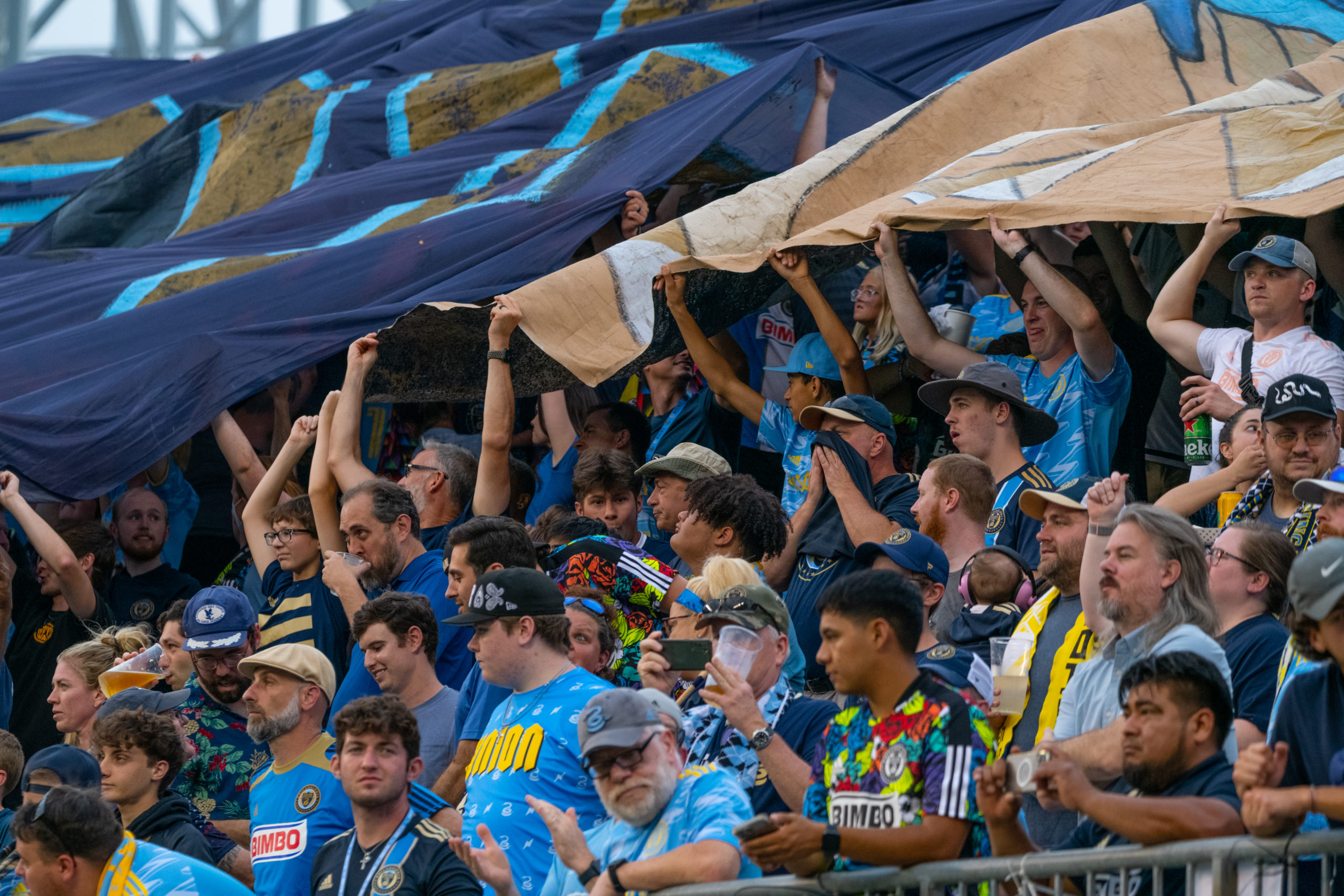 The anticipation builds as the match tips off.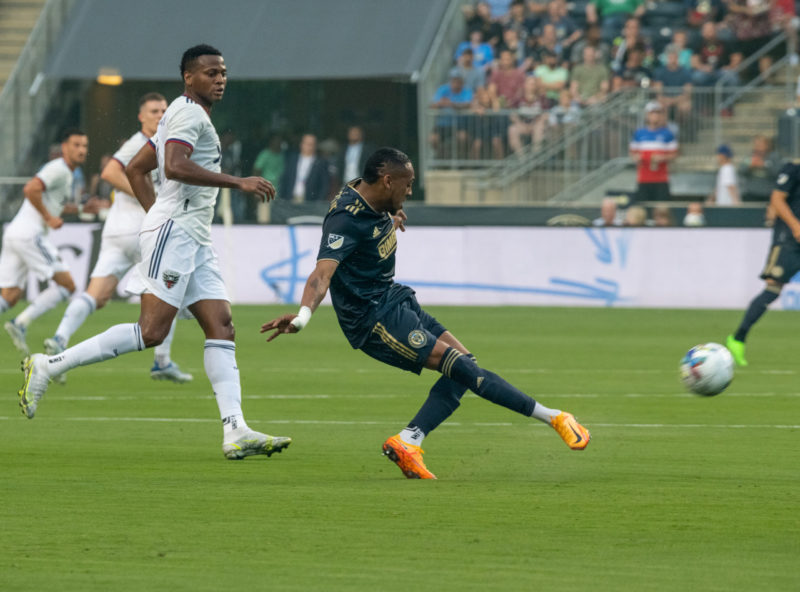 Martinez makes the pass at mid field during the early moments of the match.
Bedoya starts off the scoring with a blast in the opening minutes.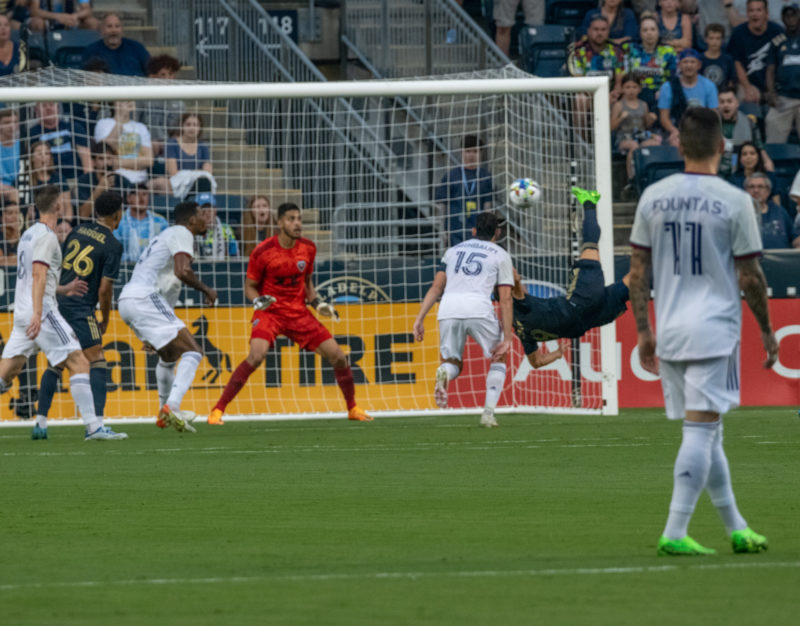 Carranza scores his first of the night with a spectacular bicycle kick.
Wagner on the attack.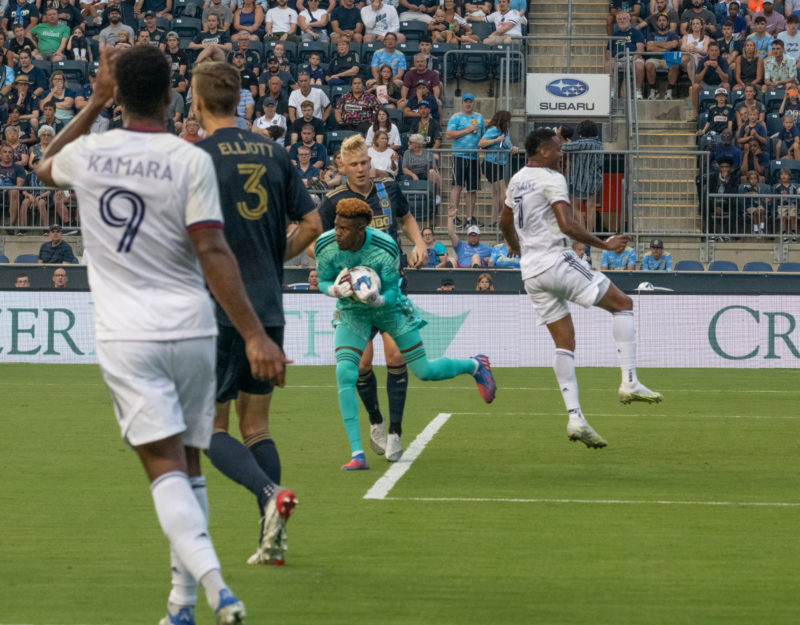 One of the few saves Blake needed to make in the first half.
Blake goes up high to end the threat.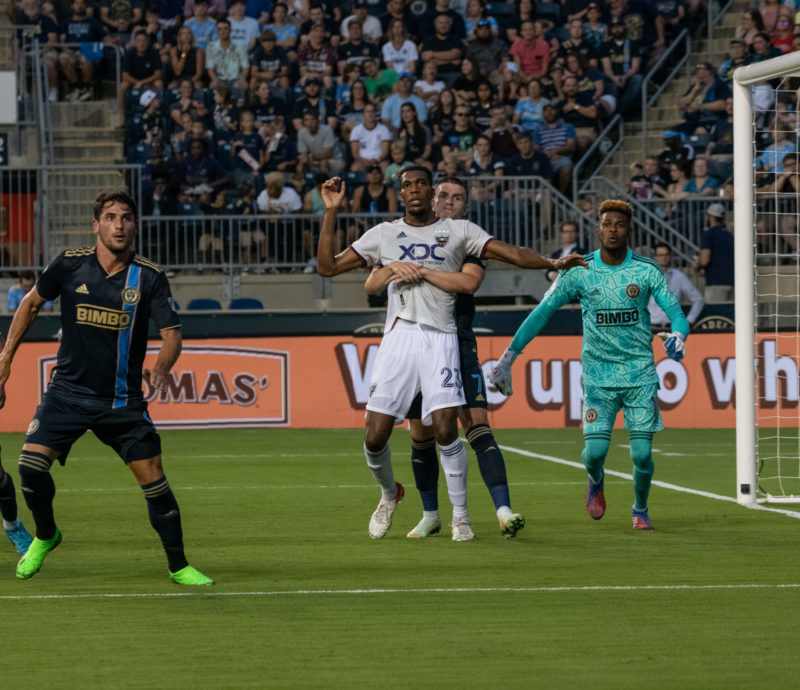 The Union defense kept DC united wrapped up all night.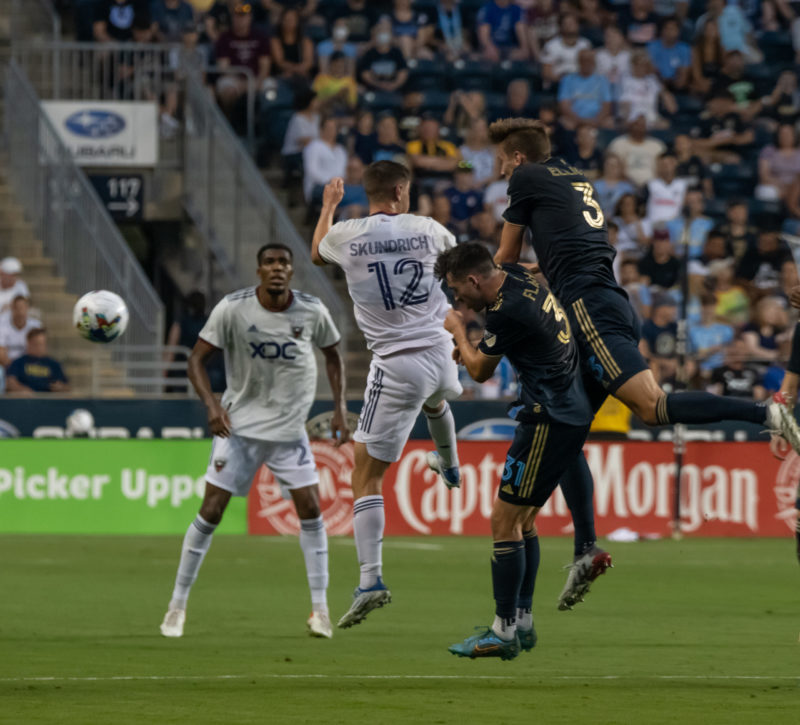 Elliot provided another strong effort for the Union defense.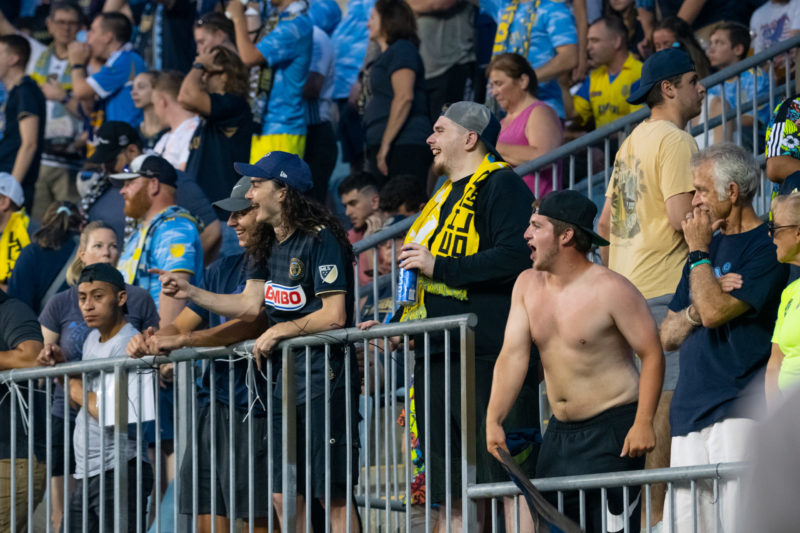 The fans were enjoying the offensive explosion and the excitement was palpable.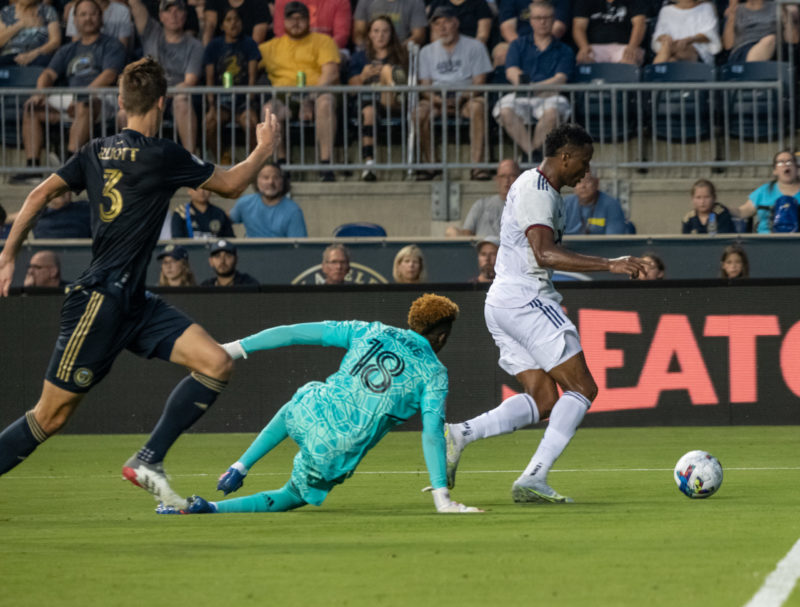 Elliott had Blake's back as the United failed to capitalize on any opportunities.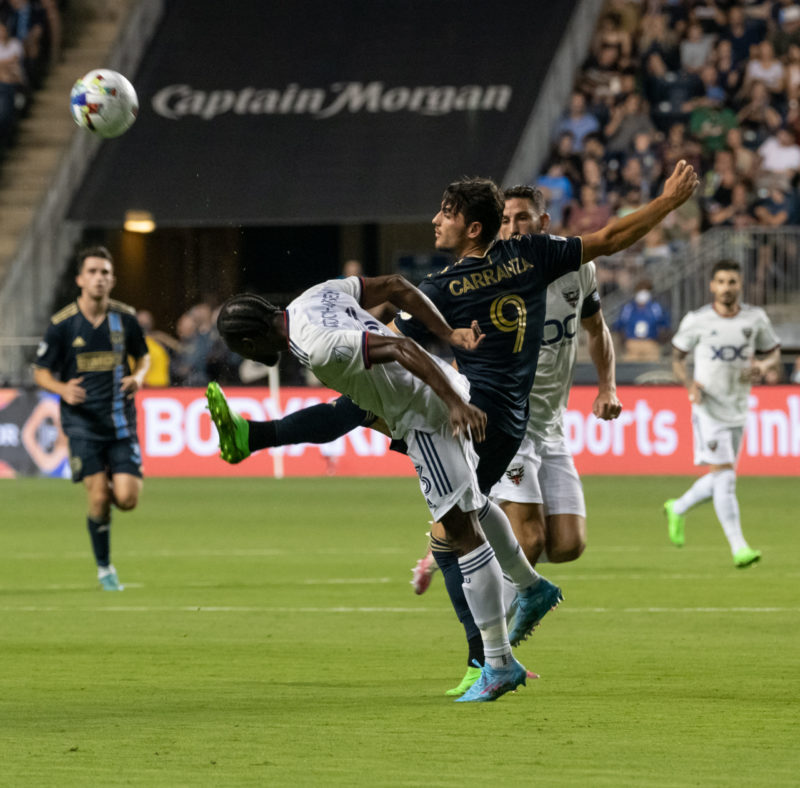 Carranza fights for the ball at mid field.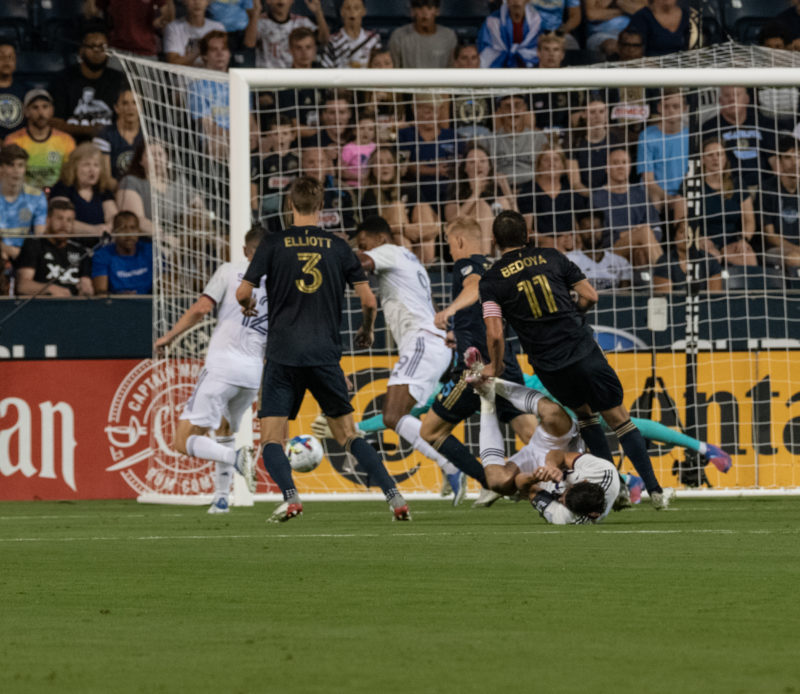 Blake found himself busy in the early second half, but nothing outside of his reach.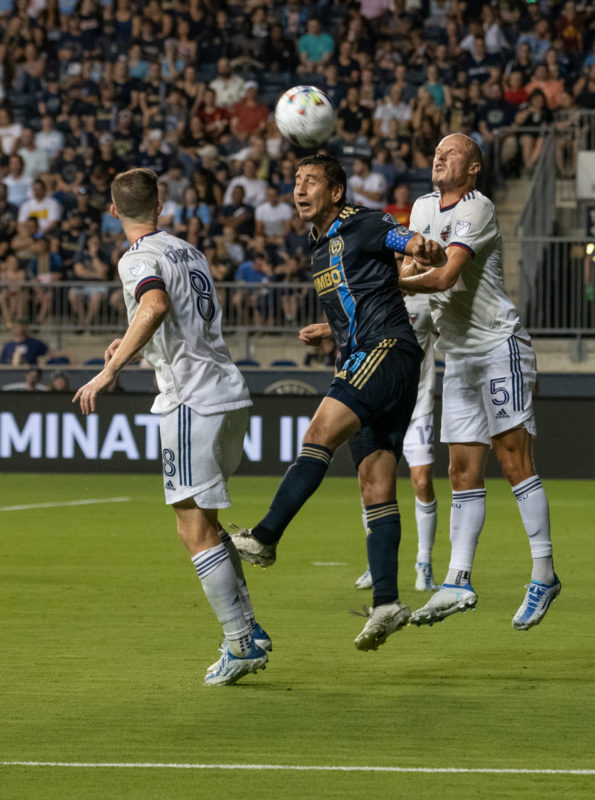 Bedoya with the header as the Union look to add another goal.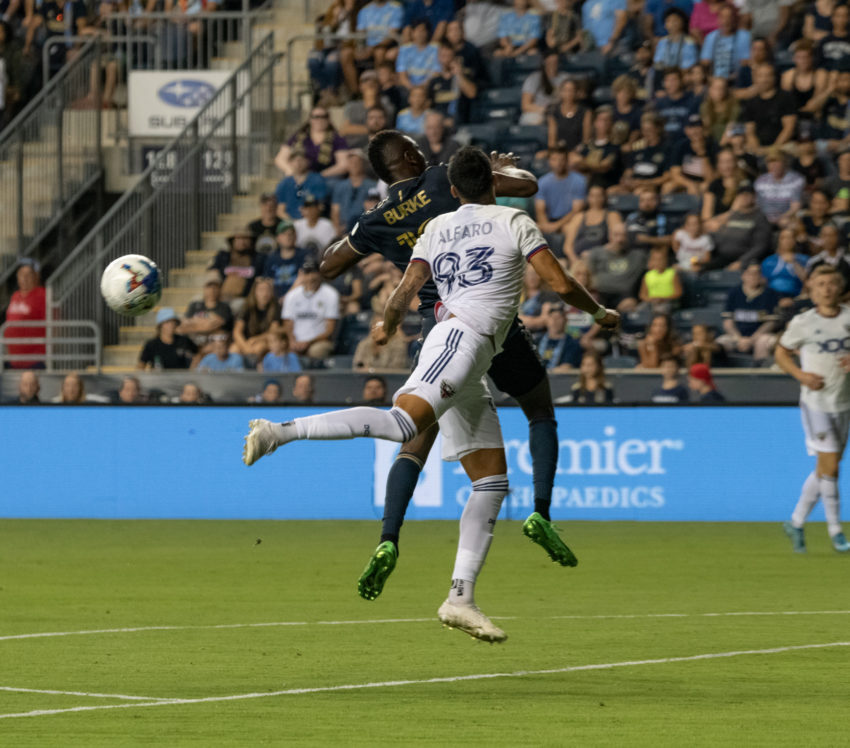 Corey Burke battles DC's Alfaro for the ball.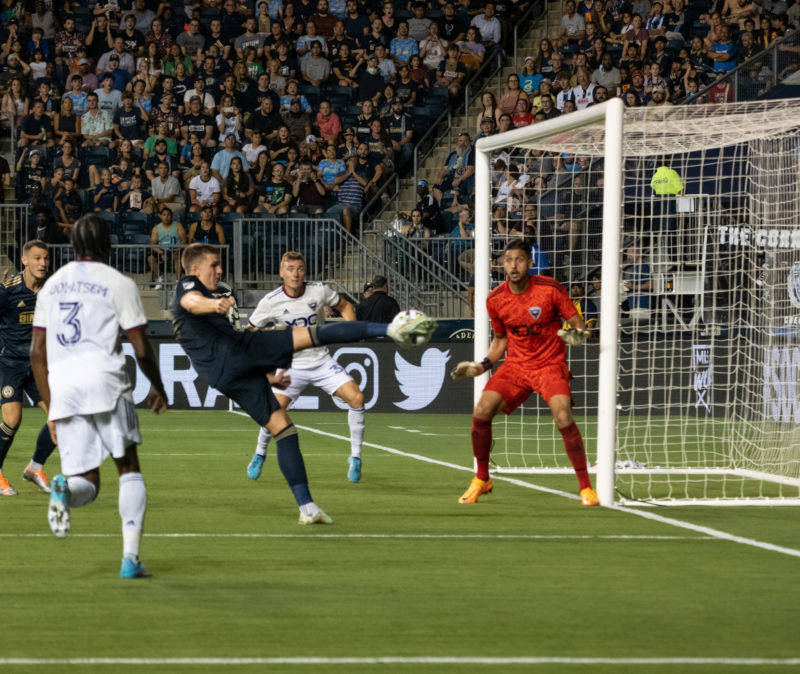 Mikael Uhre gets on the board off the pass from Harriel.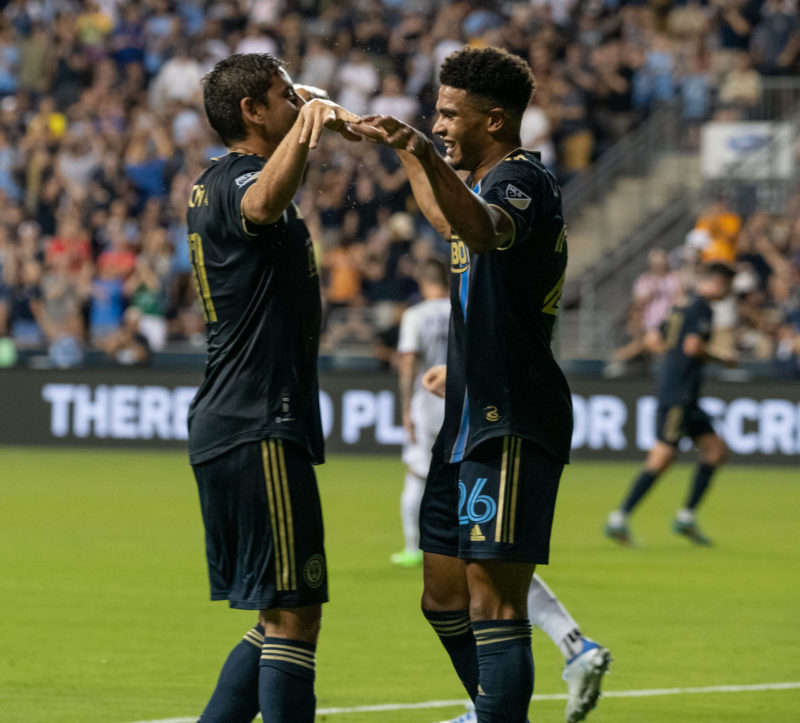 Harriel and Bedoya are all smiles after going up 6-0.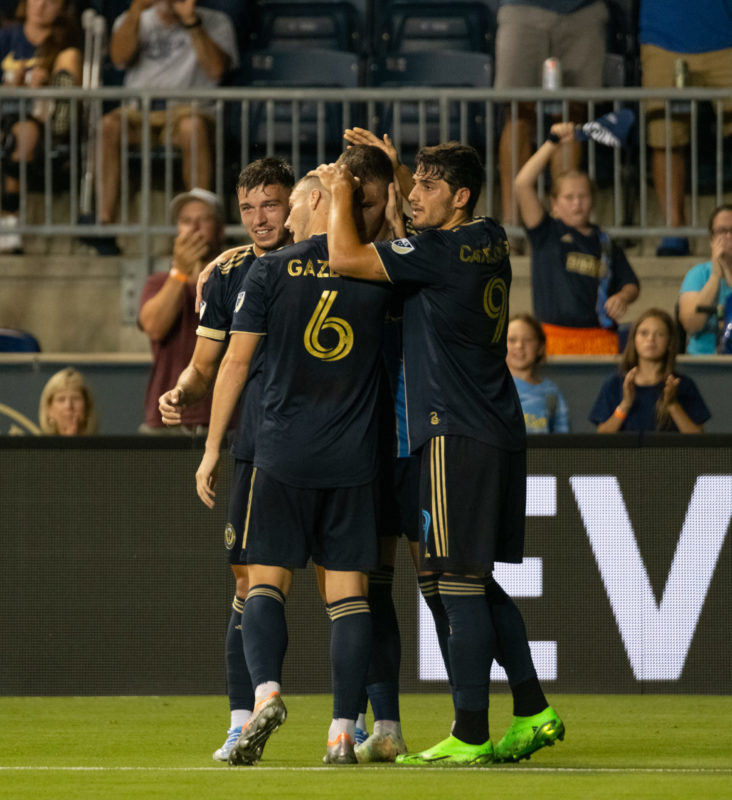 More smiles as the Union celebrate another goal.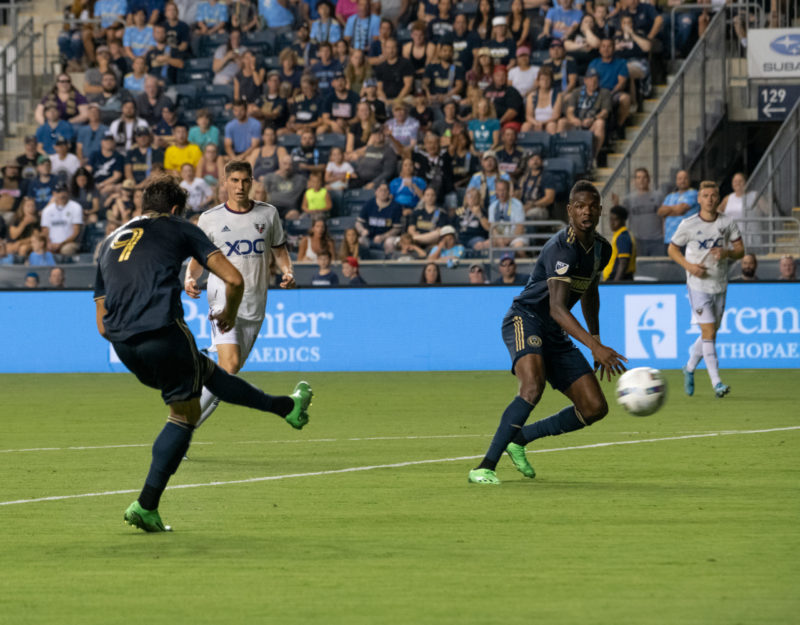 Carranza shoots and gets number three on the day.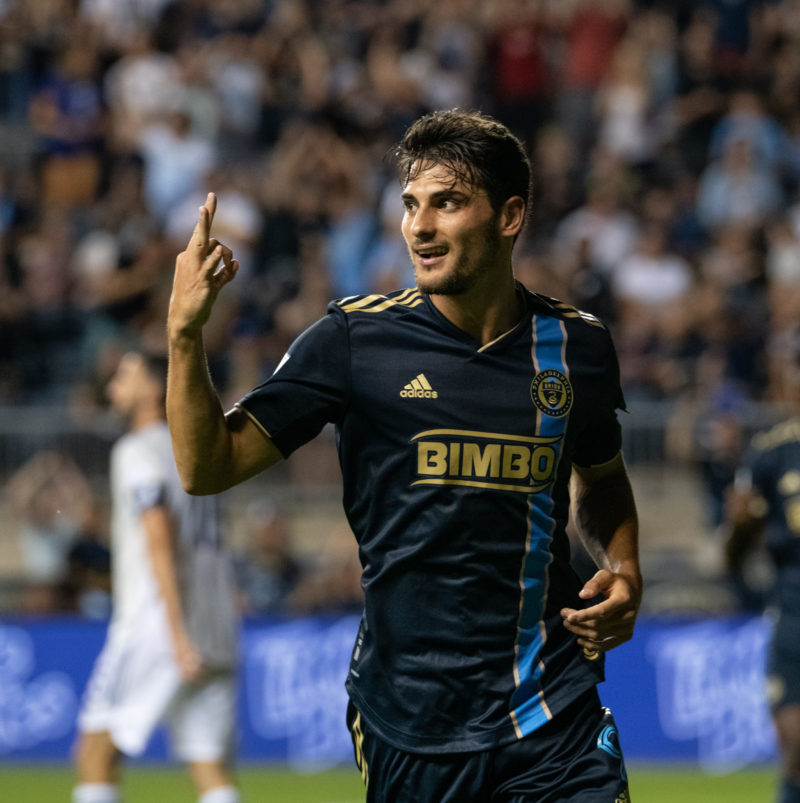 Carranza was all smiles after putting the Union ahead 7-0 with his third and final goal.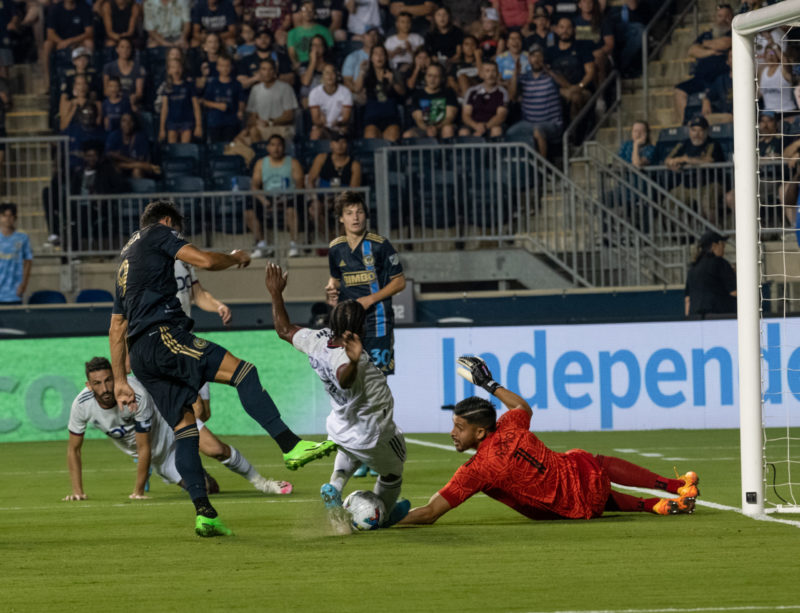 Carranza wasn't content with three goals, and had more chances to add to his total.
Aaronson looks to get in on the action in the closing moments of the game.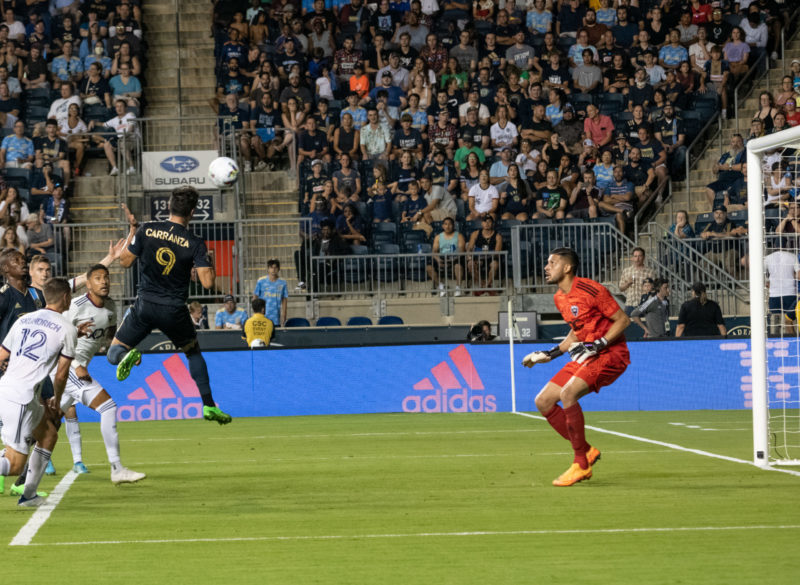 Carranza has a golden opportunity that sails high along with his dreams of a fourth goal on the evening.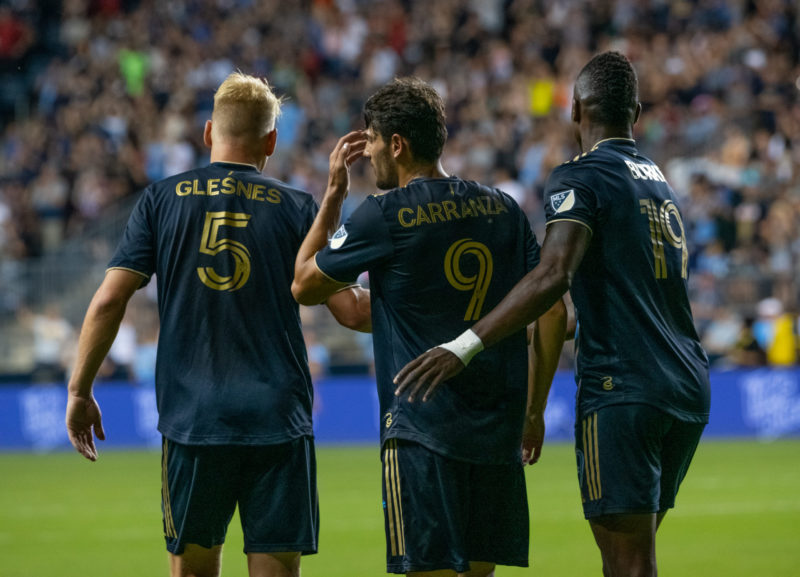 Glesnes, Carranza, and Burke celebrate a night that puts them back in the hunt for the top of the standings.
for more photos, check out Howie's Facebook page MSG Photography and feel free to leave comments.