All photos credit Ben Ross
PSP photographer Ben Ross was on hand at Subaru Park on Sunday, March 27 to see the Philadelphia Union's professional-level player development team, Union II, open play in the new MLS NEXT Pro league. The team started their existence with a 2-0 win against FC Cincinnati 2.
Here's what Ben saw.
Team Photo
Homegrown striker Chris Donovan vies for the ball.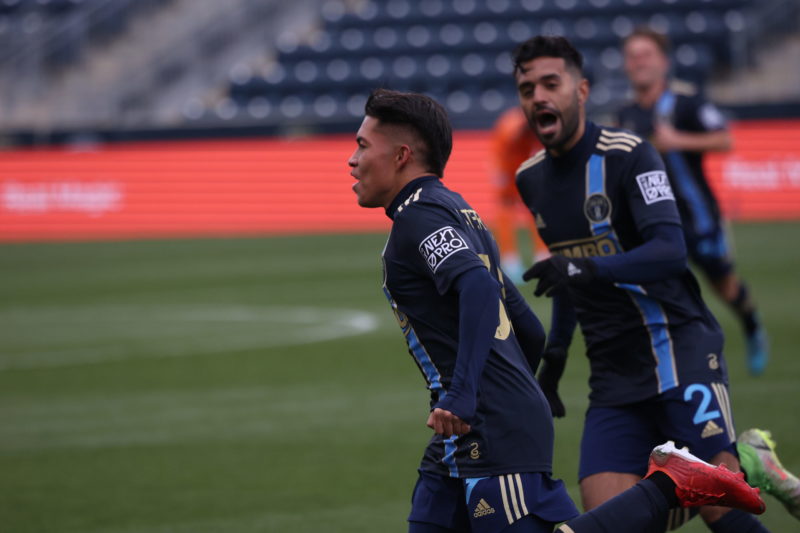 Carlos Paternina celebrates after scoring a goal in the 4th minute.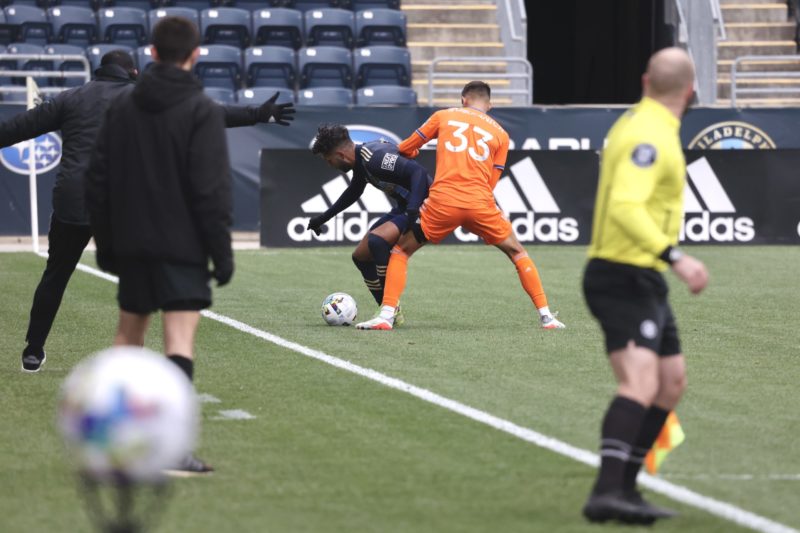 Matt Real fights for possession with Nick Markanich.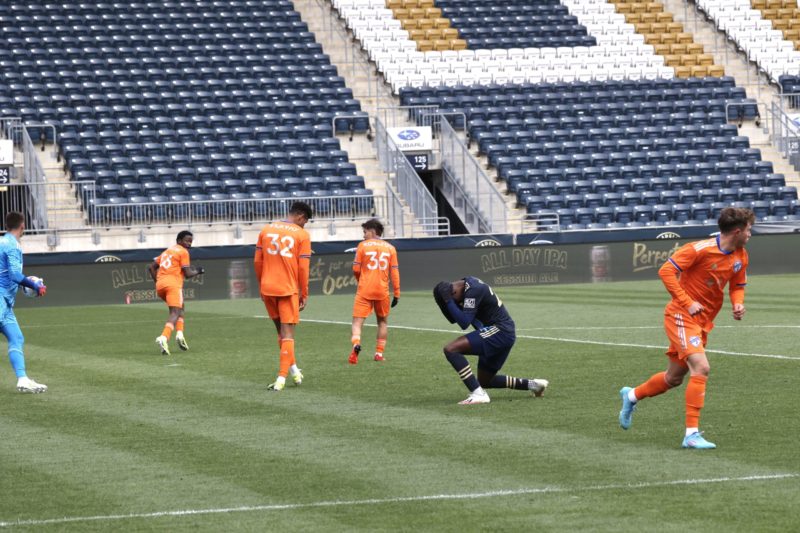 Nelson Pierre reacts to a missed goal.
Chris Donovan prepares for a header.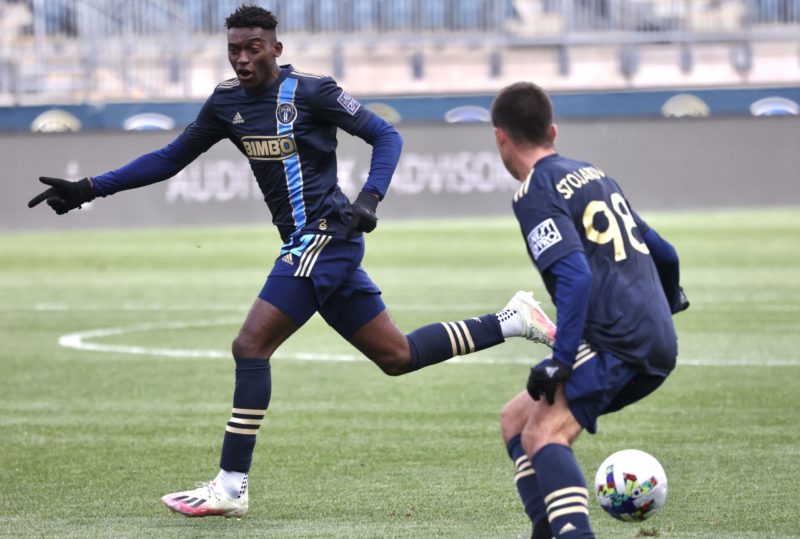 Nelson Pierre calls for a pass from Stefan Stojanovich.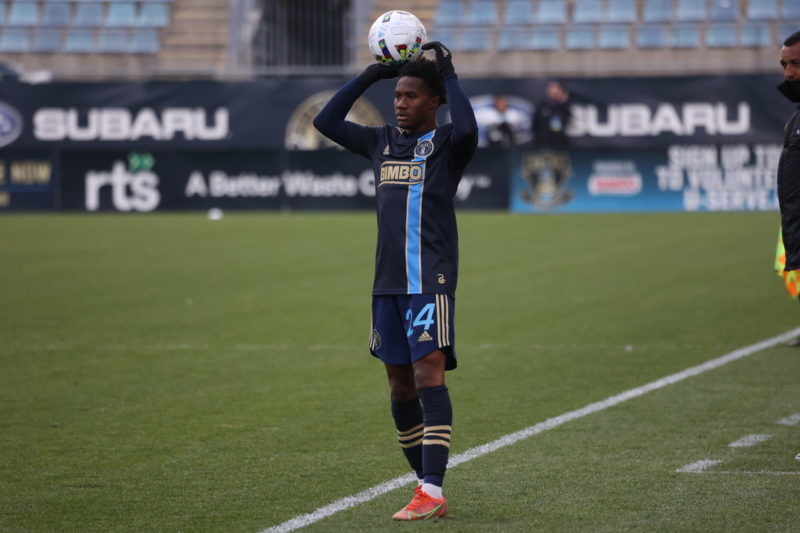 Anton Sorenson looks for a teammate to receive his throw in.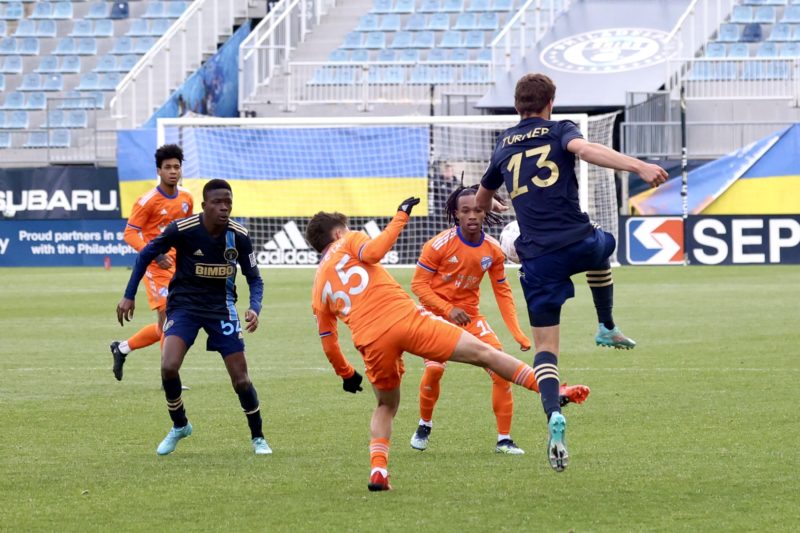 Cole Turner jumps to avoid a tackle from Harrison Robledo.
Matt Real claims possession with a tackle from behind.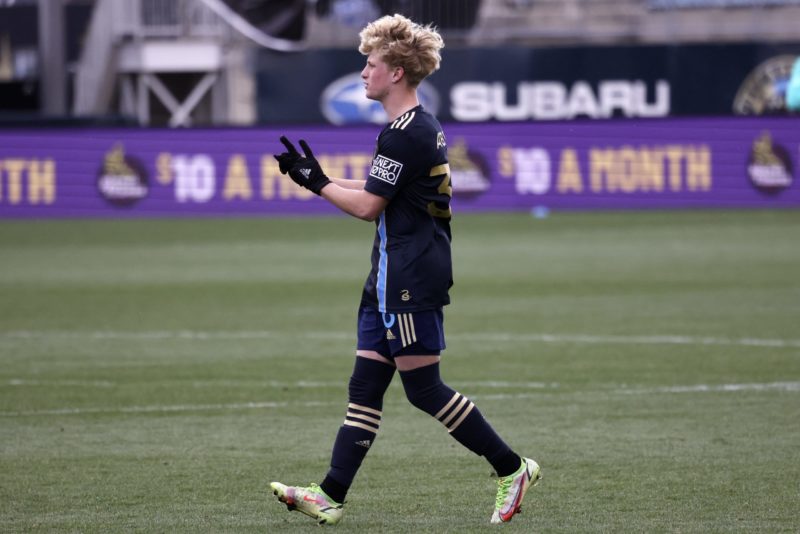 Ian Abbey makes his debut.
Carlos Paternina is shown a yellow card in the 55th minute.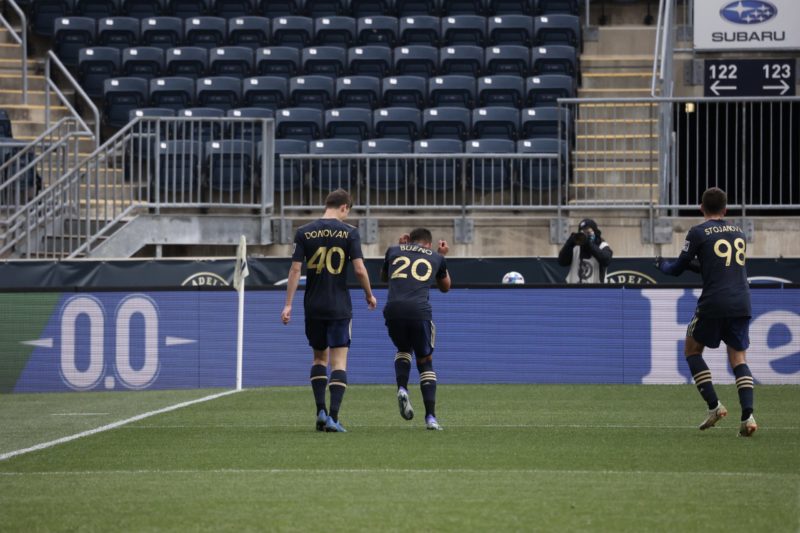 Jesus Bueno, Chris Donovan, and Stefan Stojanovic performed a popular online dance, the 'Gritty,' to celebrate Bueno's goal.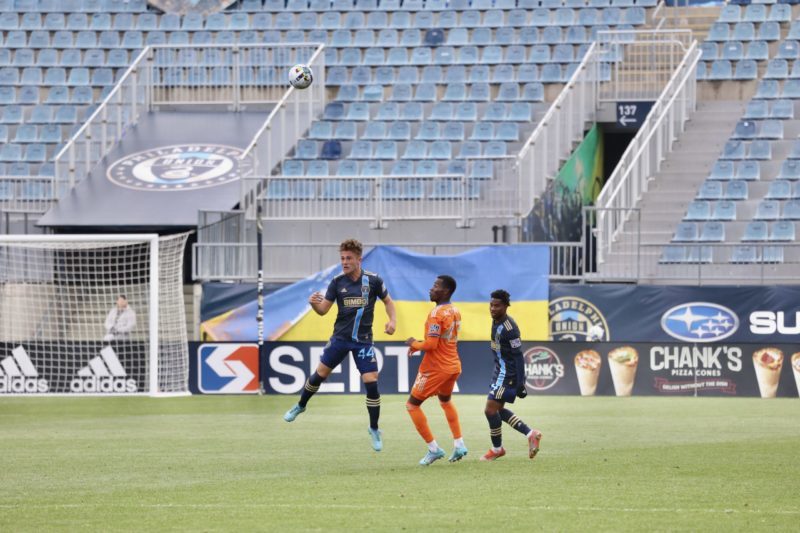 Jackson Gilman attempts a header.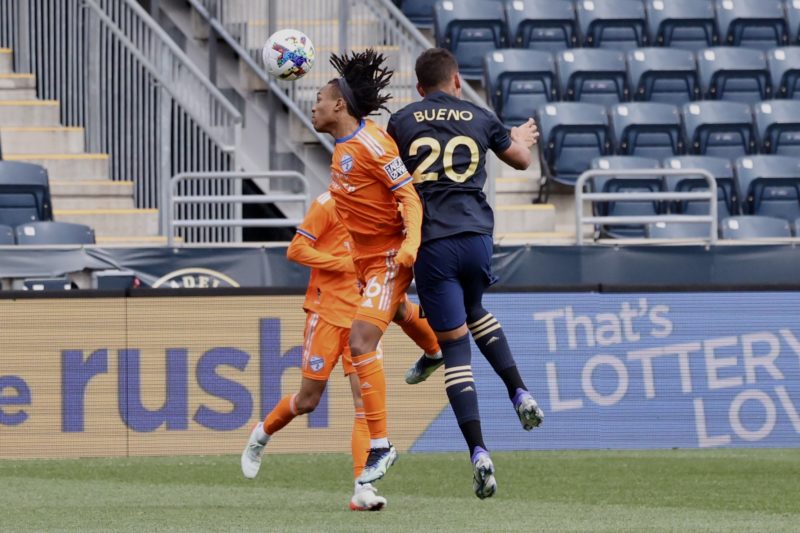 Zico Bailey and Jesus Bueno engage in aerial battle.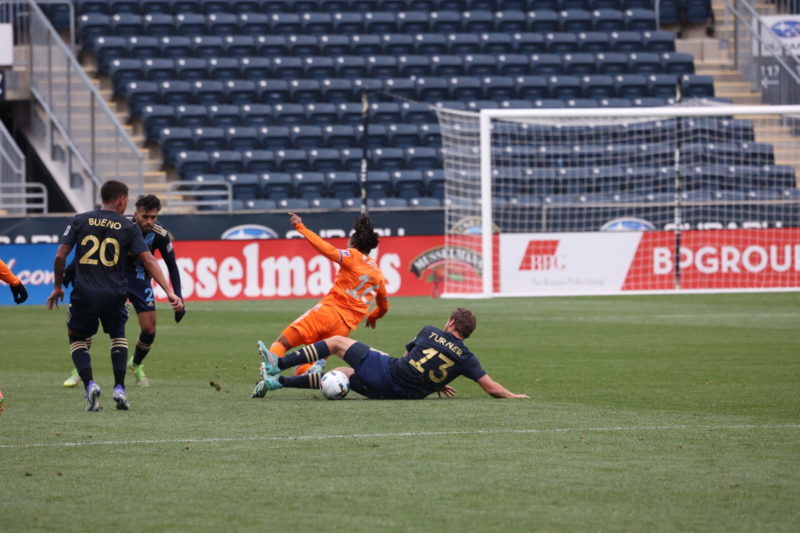 Cole Turner tackles Zico Bailey.
Nathan Nkanji called offsides.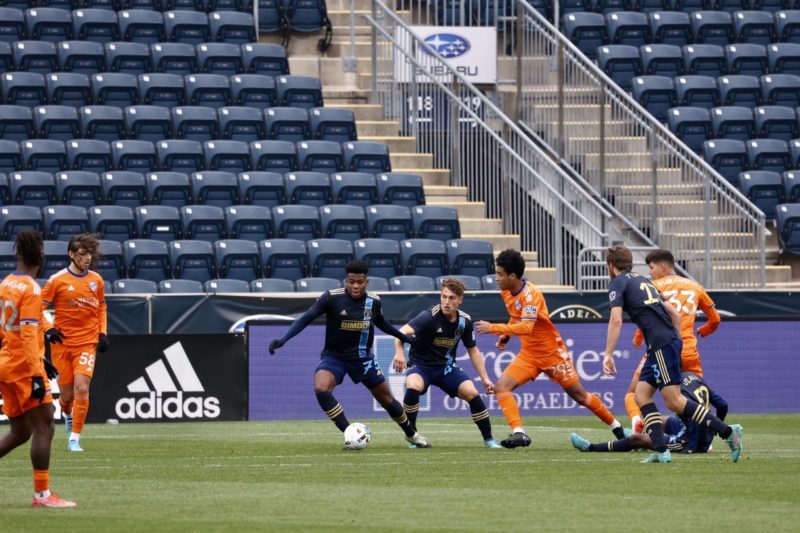 Nathan Nkanji and Jackson Gilman take possession of the ball.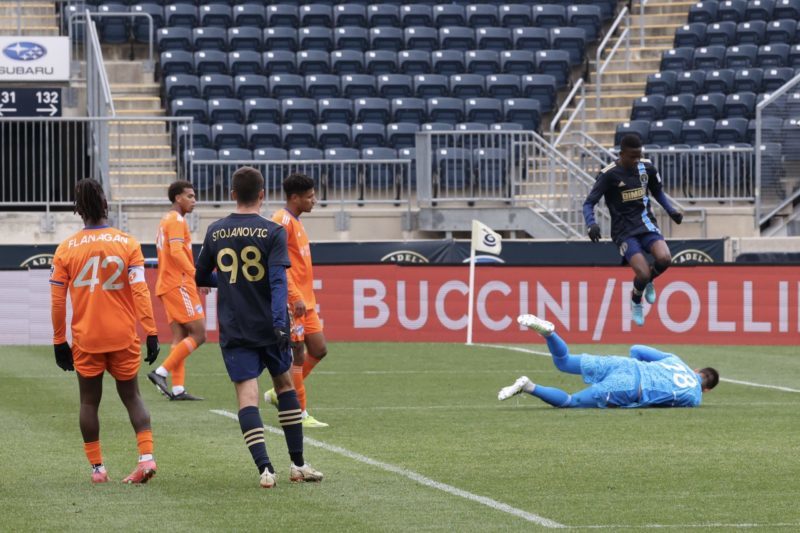 Nathan Nkanji jumps to avoid a collision.
Matt Freese calls for the team to move further down the pitch.
Chris Donovan expresses frustration after the ball goes out of play.
Boubacar Diallo takes possession of the ball after a failed tackle by Zico Bailey.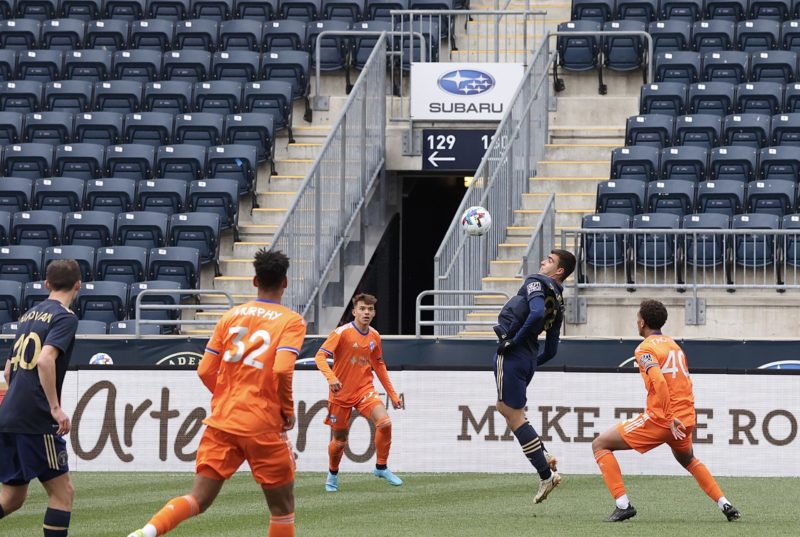 Union II striker Stefan Stojanovic keeps the ball away from FC Cincinnati II.