All photos credit Paul Rudderow
PSP photographer Paul Rudderow was on hand Wednesday night as the Philadelphia Union succumbed to strength and depth of Club America: losing 2-0 on the night and 0-4 on aggregate. What was always going to be a difficult task was made harder by a flurry of yellow cards and a missed penalty kick.
Here's what he saw.
Another great tifo designed by the Sons of Bens.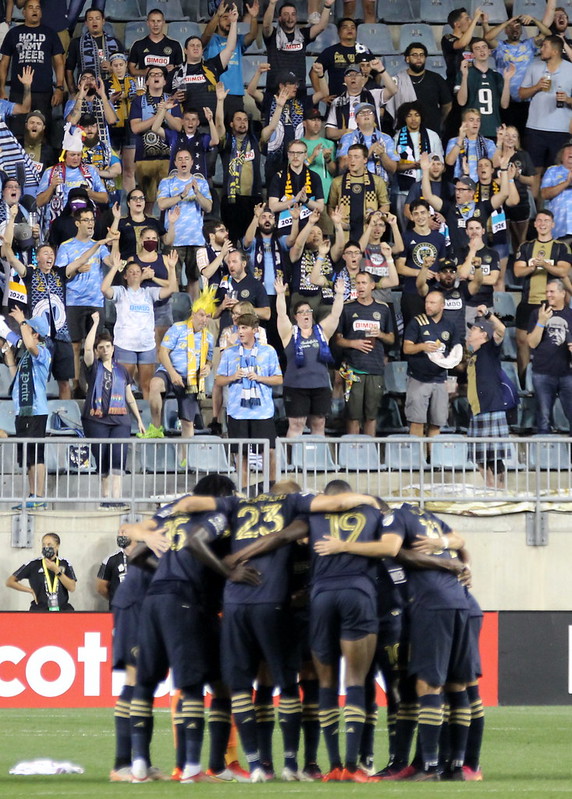 Players and fans get ready for an exciting match.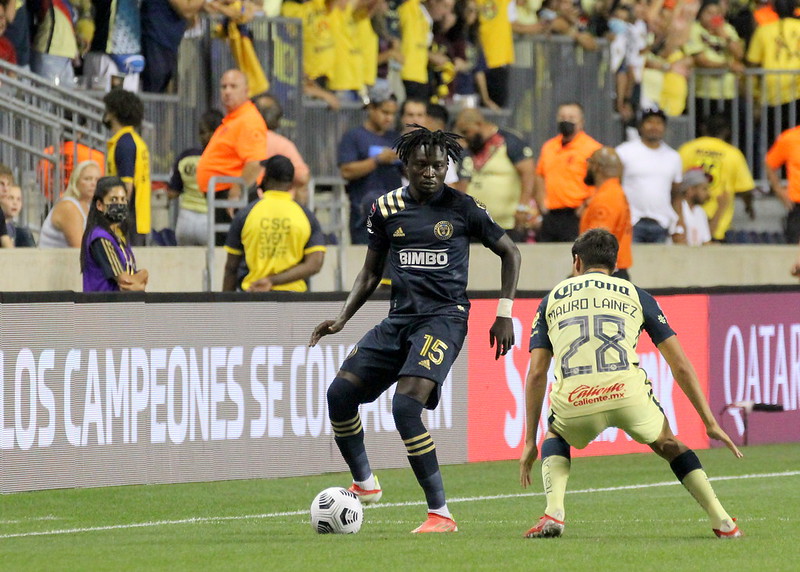 Olivier Mbaizo sizes up Mauro Lainez.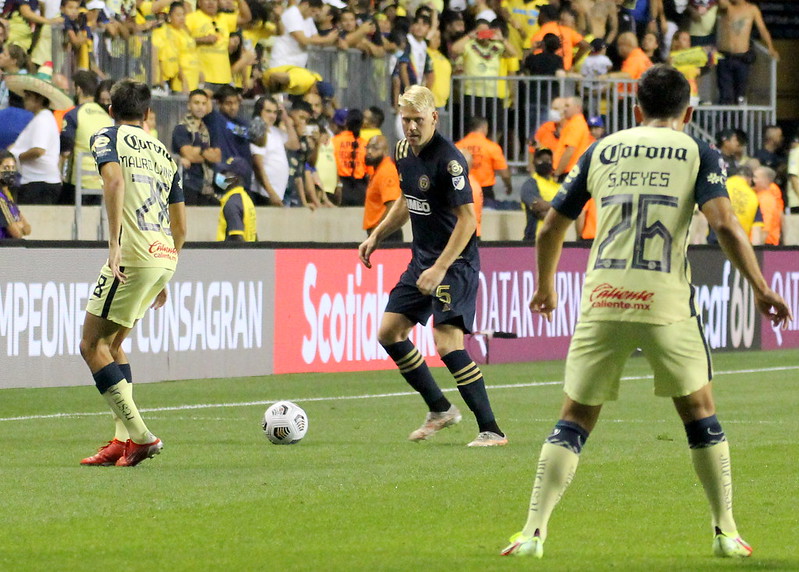 Jakob Glesnes with limited options.
Alejandro Bedoya with a quick check on Salvador Reyes.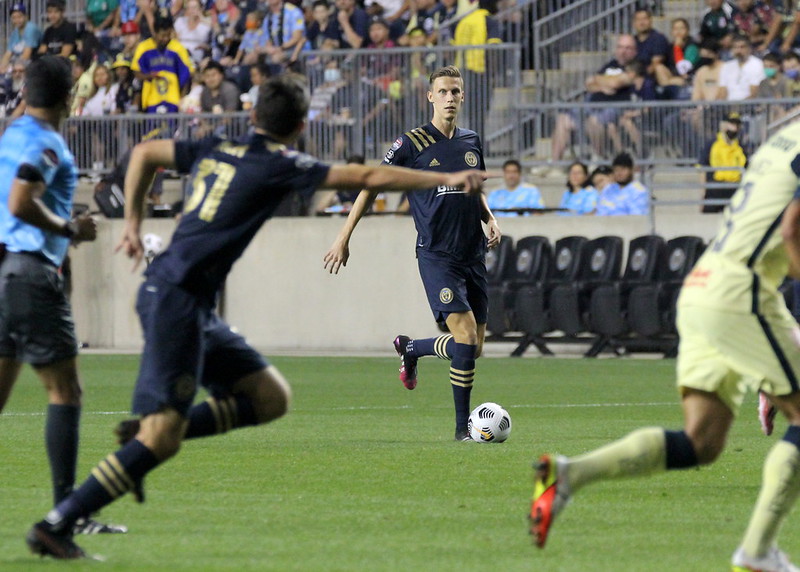 Jack Elliott hits a wall of defenders.
Jose Martinez weaving through players.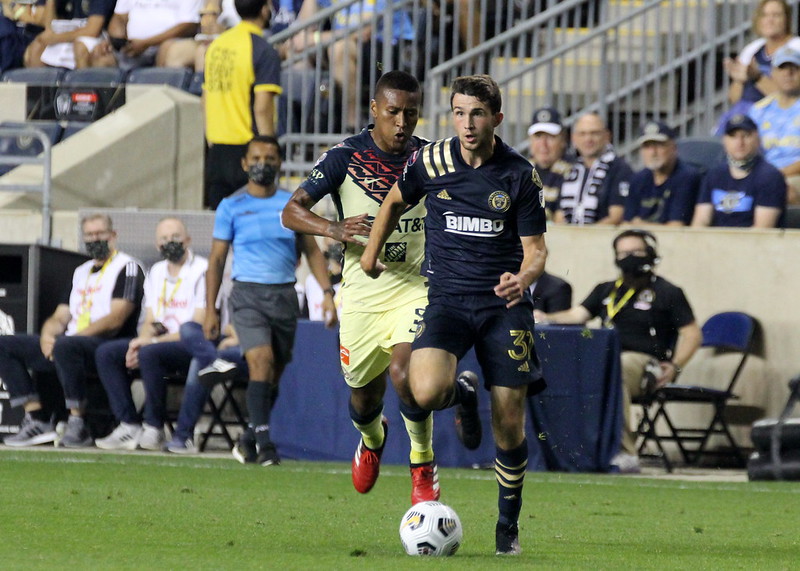 Leon Flach finds an opening up the wing.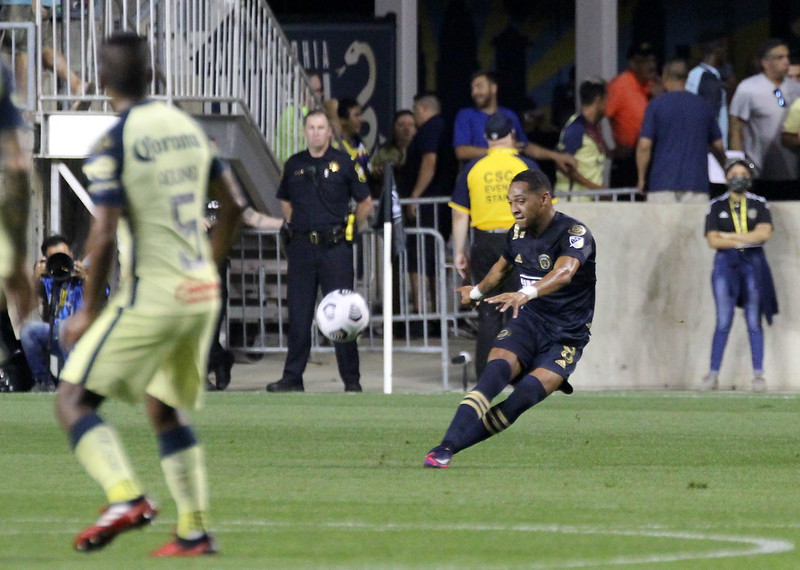 Martinez goes for the quick long cross.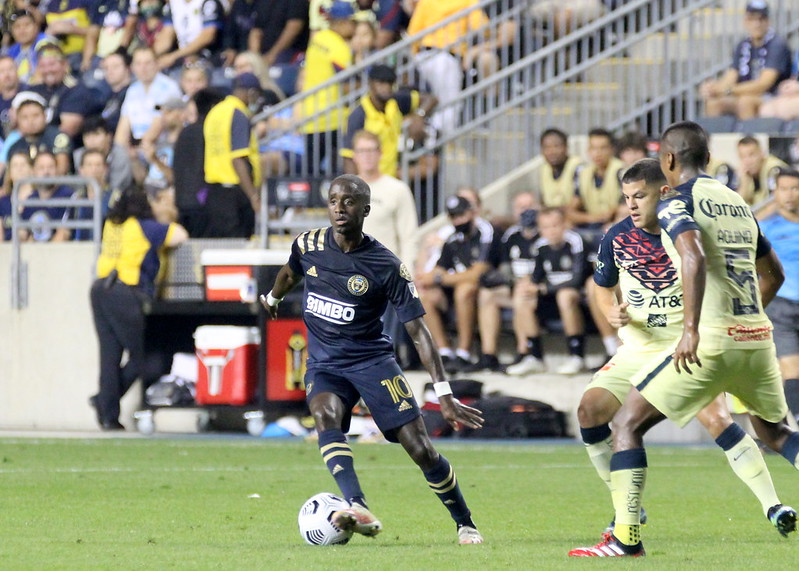 Jamiro Monteiro drawing attention as always.
Kacper Przybylko trying to lose his mark.
Yellow cards, an all too common sight in the first half.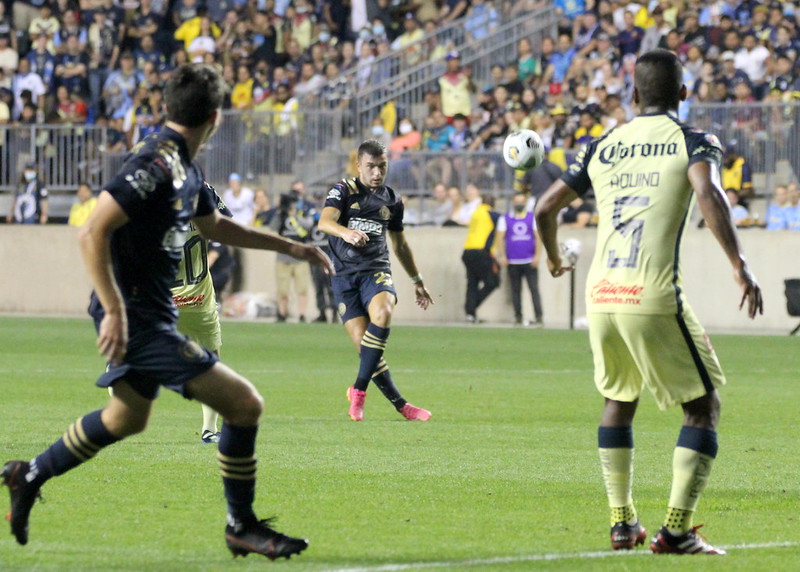 Kai Wagner floats one over the top.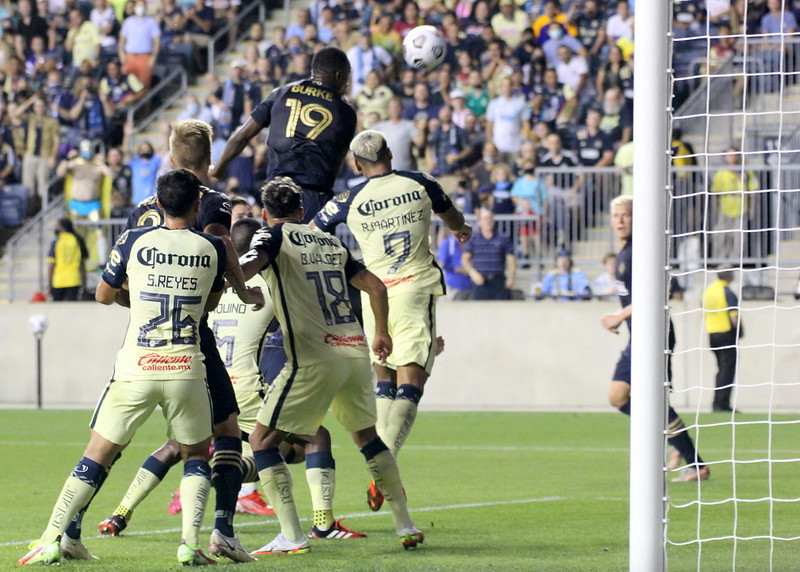 Cory Burke take a shot at goal.
The Union finally get a break.
Monteiro picks his spot.
But Guillermo Ochoa beats him to it for the save.
Andre Blake had that one measured.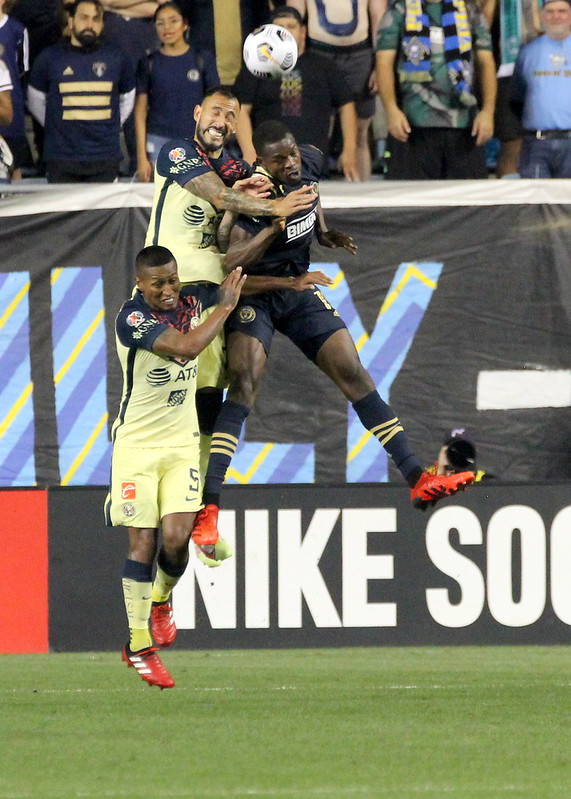 Burke taking the hit to make the play.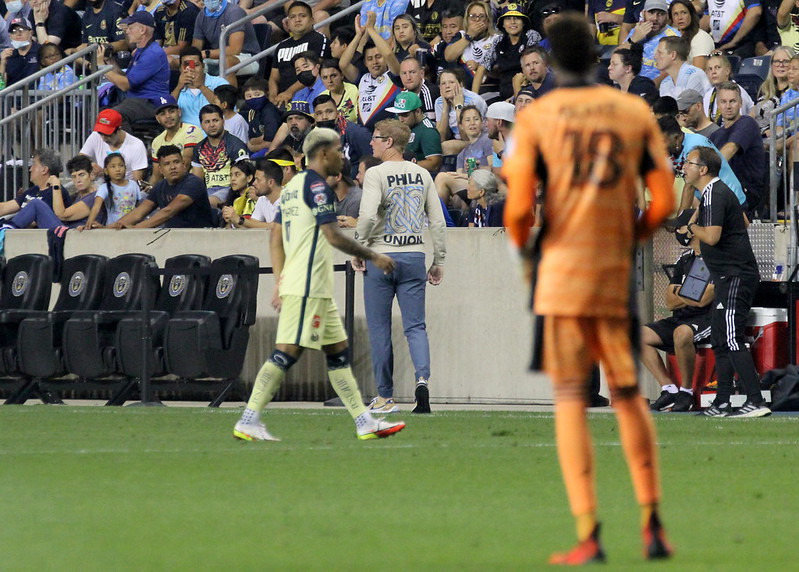 Club America making needed subs but none from the Union.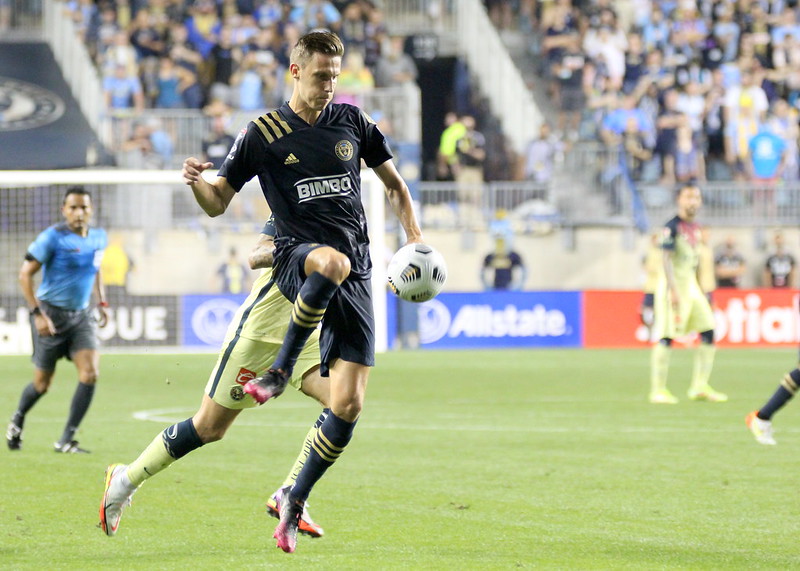 Elliott with a volley.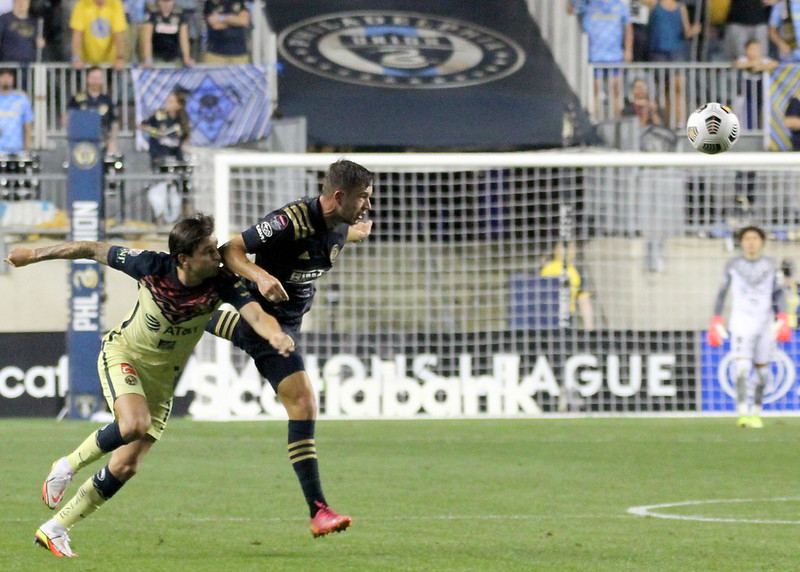 Wagner heads one cross field.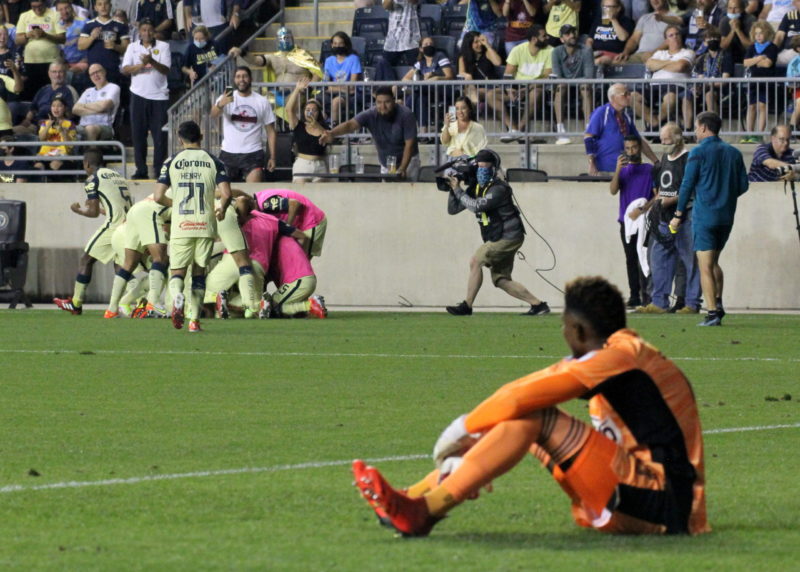 Blake watches as Club America celebrates.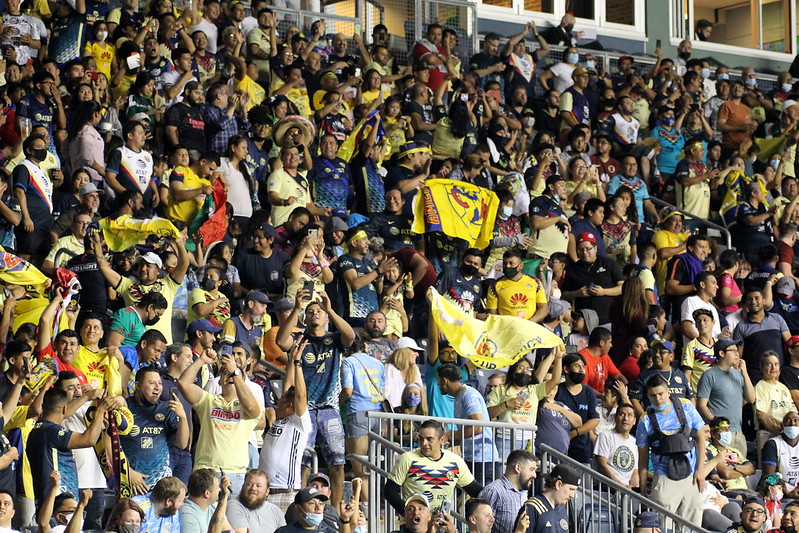 Club America's fans get in on the celebrates.
Daniel Gazdag and a couple of other subs get in the game to late to help.
Summary
On a personal note, after eleven years and 144 photo essays, I am retiring from my sideline duties at Philly Soccer Page.
I have for the most part moved out of the area and find it more and more difficult to get back and cover games. It has been an honor and a pleasure working the sidelines for PSP and working with my fellow staff members. I will always be grateful for the opportunity given me by this website. I must especially thank you readers for your kind comments over these many years.
For more photos, check out my Flickr page and feel free to leave comments.