All photos credit Howie Pollard
PSP photographer Howie Pollard was on hand Friday night as the Philadelphia Union fell to the league-leading New England Revolution 1-0, in a game that featured many of the younger Union stars stepping in for the players away on assignment.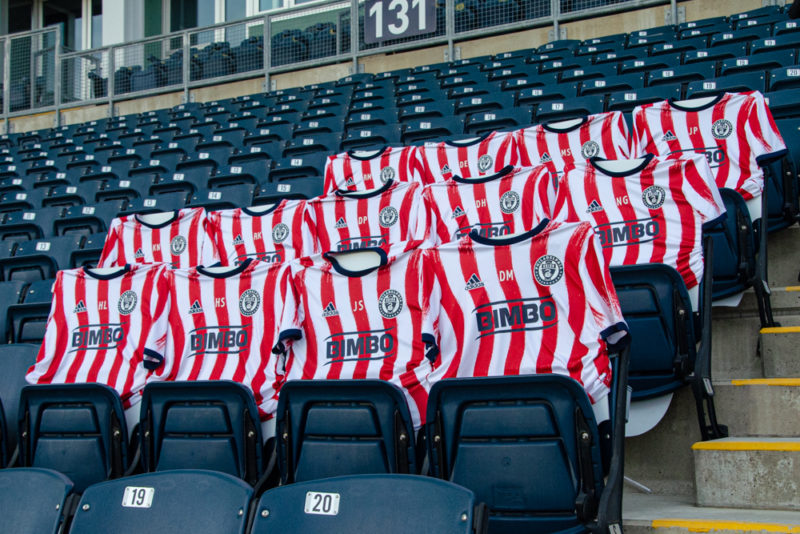 The Philadelphia Union pay tribute to 13 US Service members killed in a bombing last month in Afghanistan.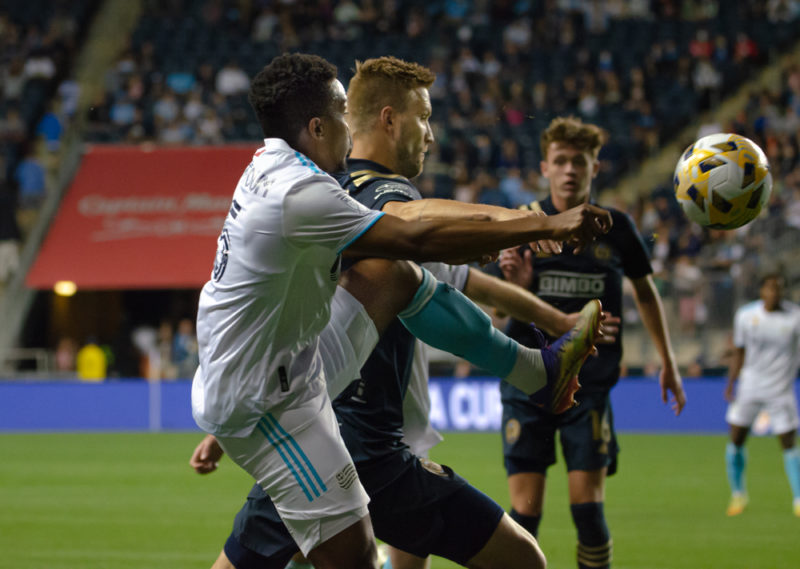 Kacper Przybylko battles for the ball.
Jack McGlynn sets up the offense.
Tommy McNamara and Paxten Aaronson take flight during the first half of play.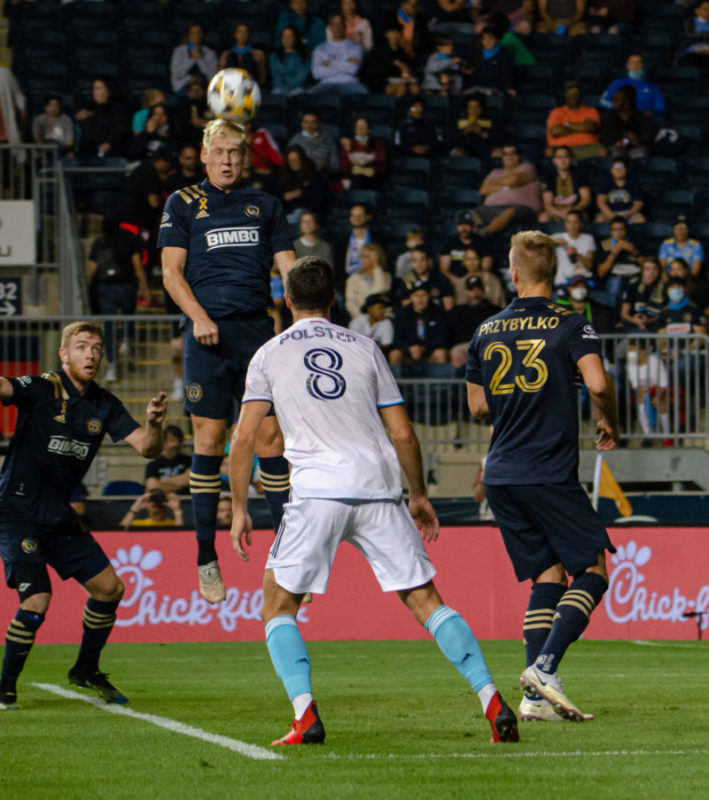 Jakob Glesnes with the header in the early run of the match.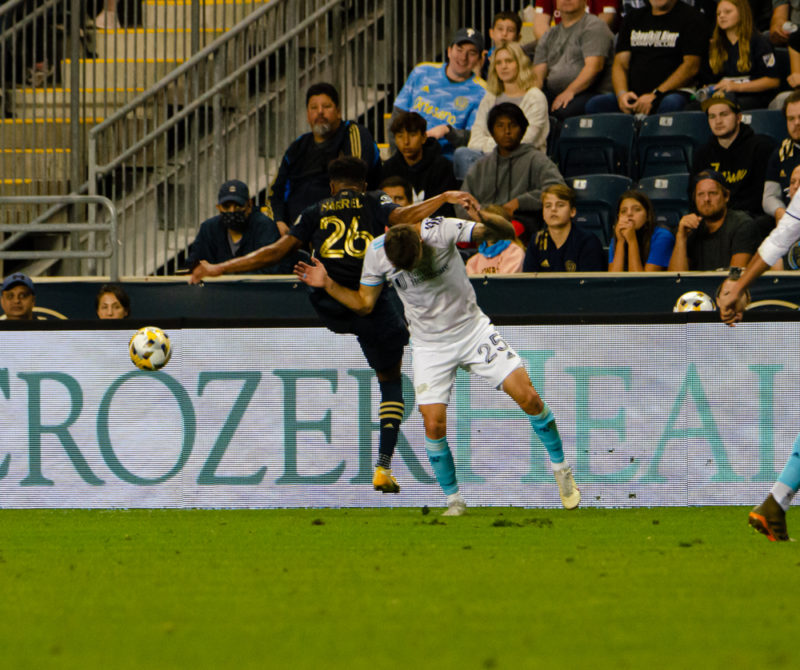 Nathan Harriel and Arnór Ingvi Traustason collide mid-air in the earlier minutes of the game.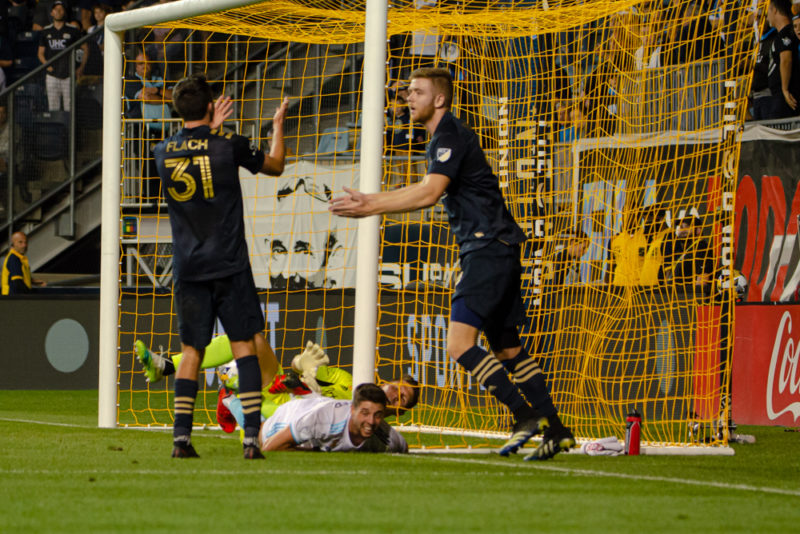 Matt Polster adds what would be the only goal of the evening.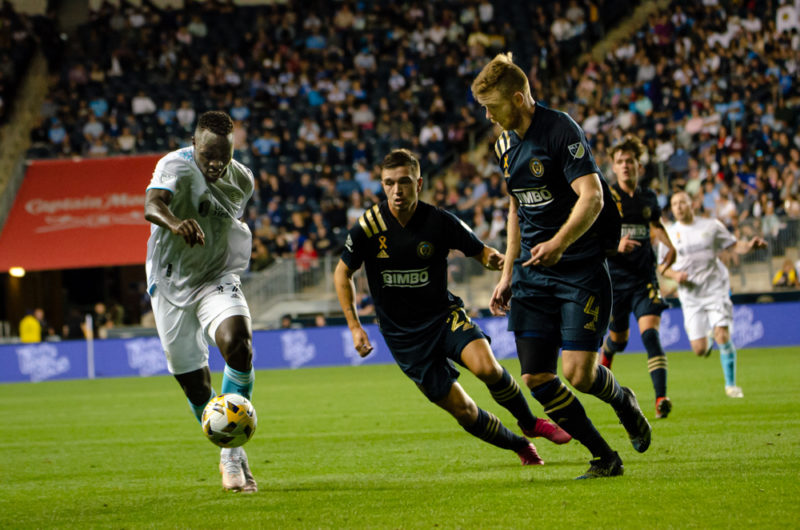 Kai Wagner and Stuart Findlay converge on defense.
One of many tough stand by the defense.
Harriel takes flight for the header.
Brad Knighton goes up high for a shot in the first half.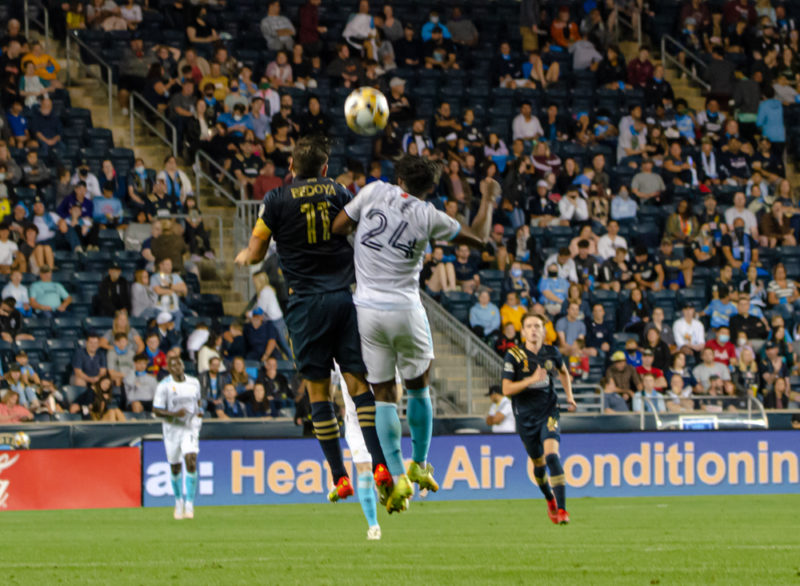 Alejandro Bedoya and DeJuan Jones go in for the header at midfield.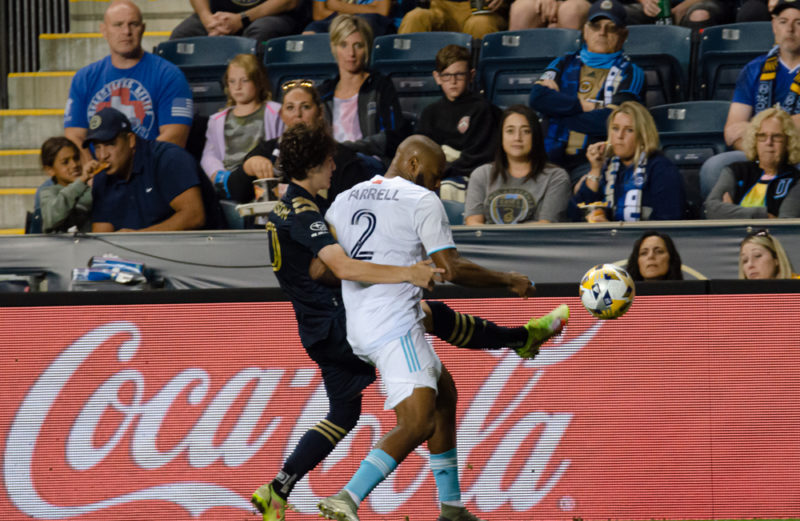 Aaronson wraps up Andrew Farrell in the corner.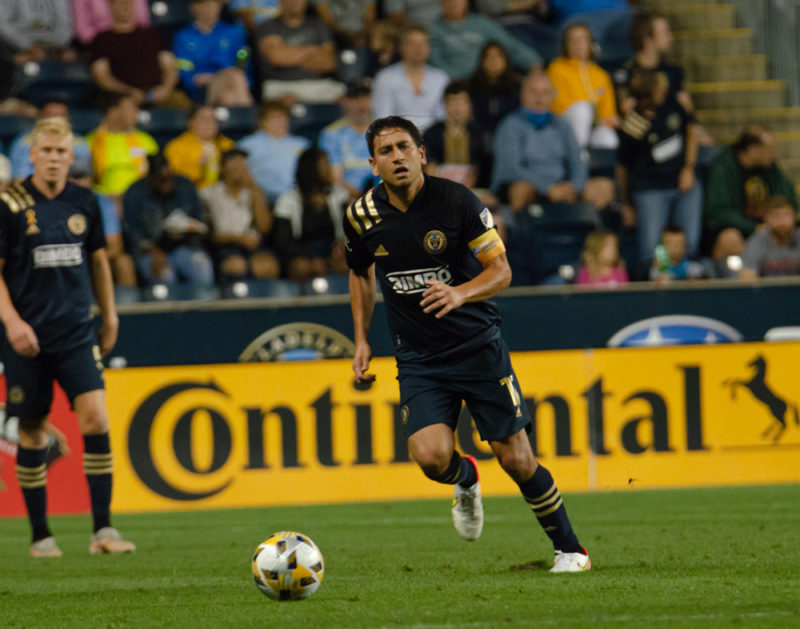 Bedoya on the attack.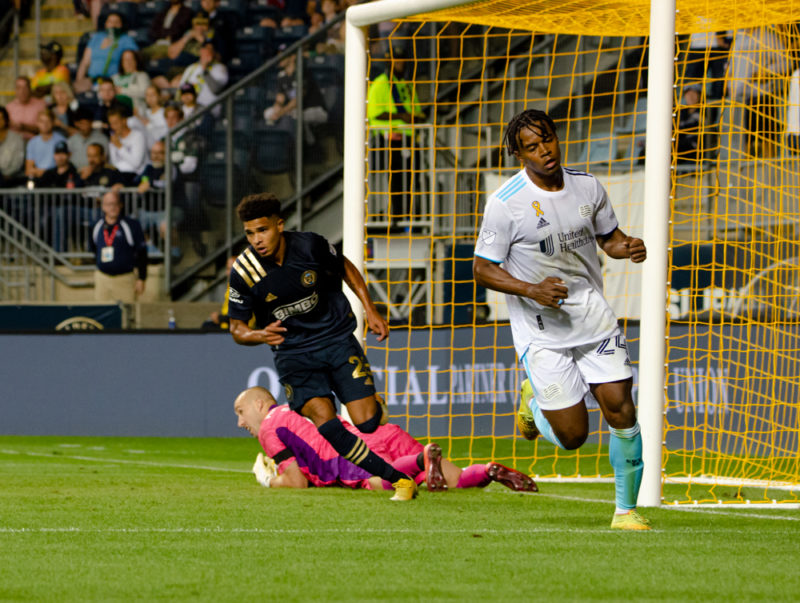 Harriel turns back after the Knighton Save.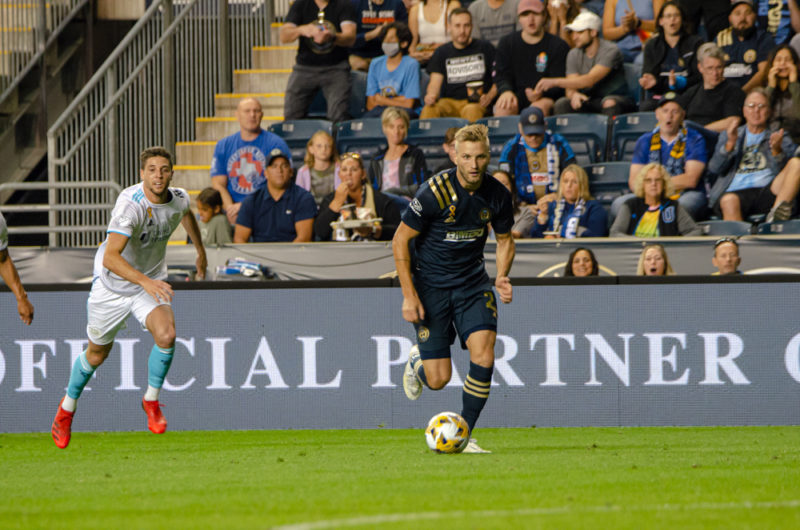 Przyybylko looks to get the ball up-field.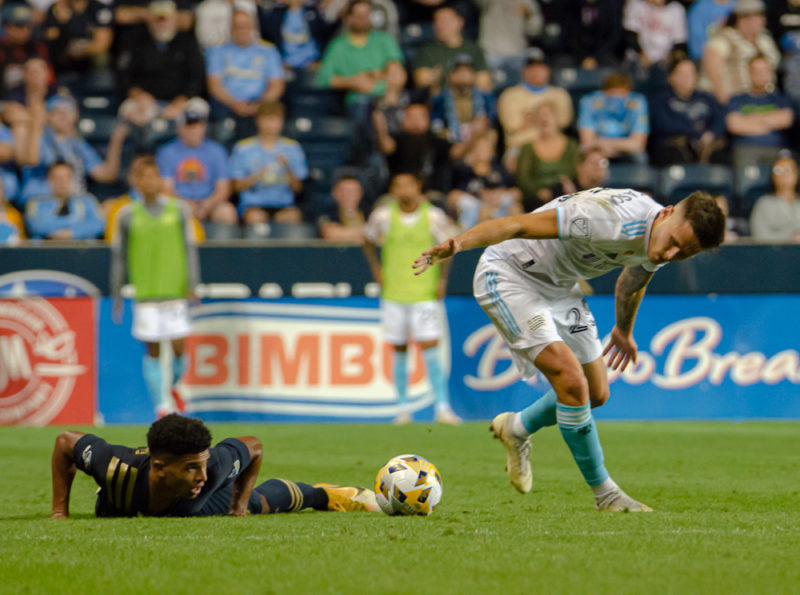 All eyes on the prize.
Farrell holds off Matheus Davo to gain control.
Knighton uses his defender to end the threat.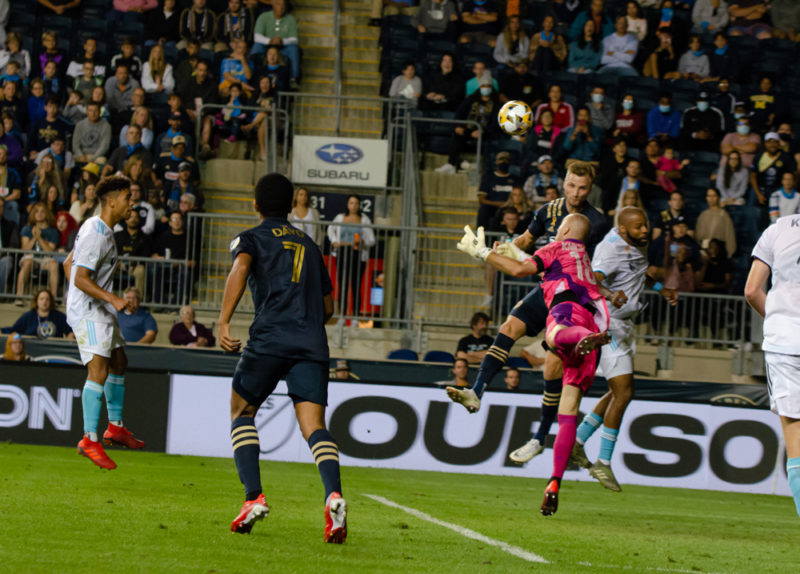 Coming out of goal late in the game, Knighton is able to get enough of the ball to reset the defense.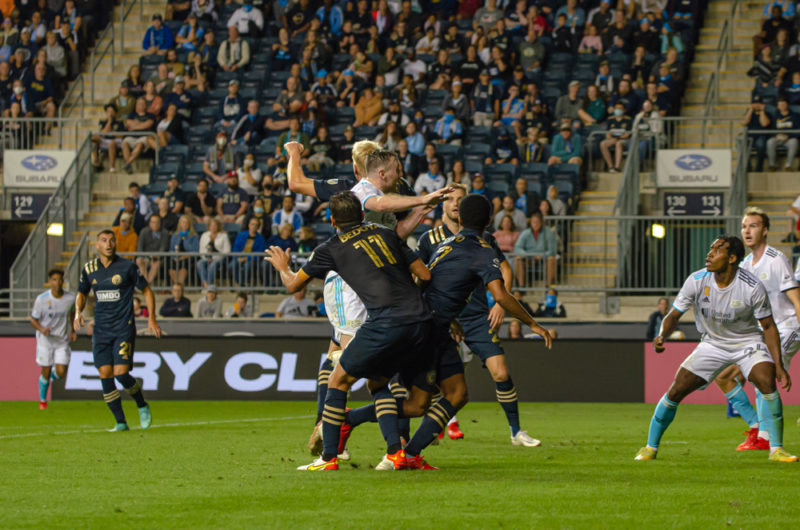 Looking for the game tying goal.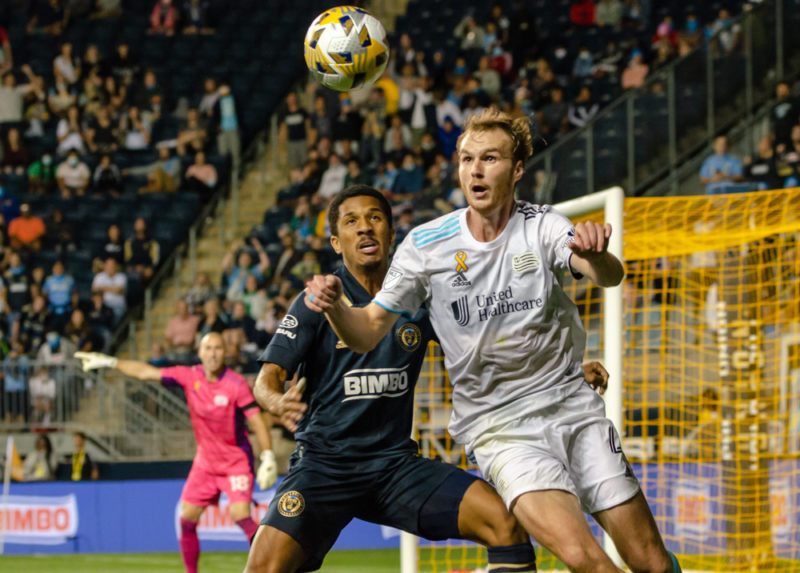 Davo fights Henry Kessler for possession in wanning moments of the game.
Temperatures were rising as the final minutes count down.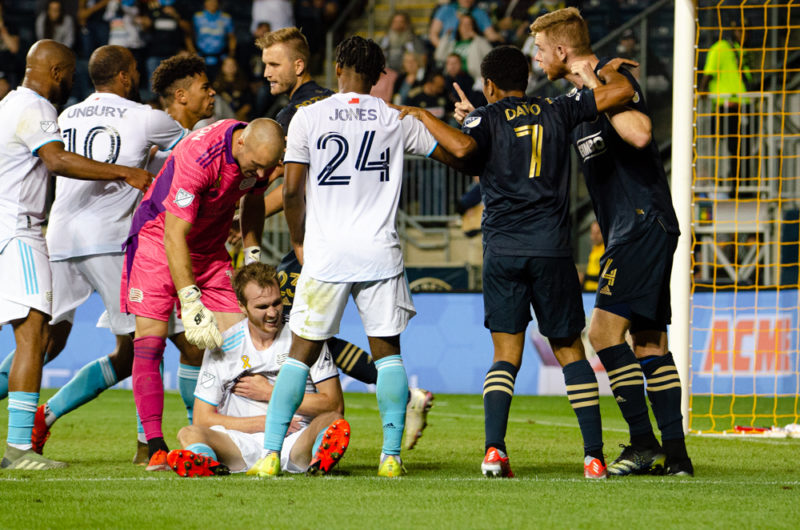 Kessler didn't seem to mind the commotion surrounding him.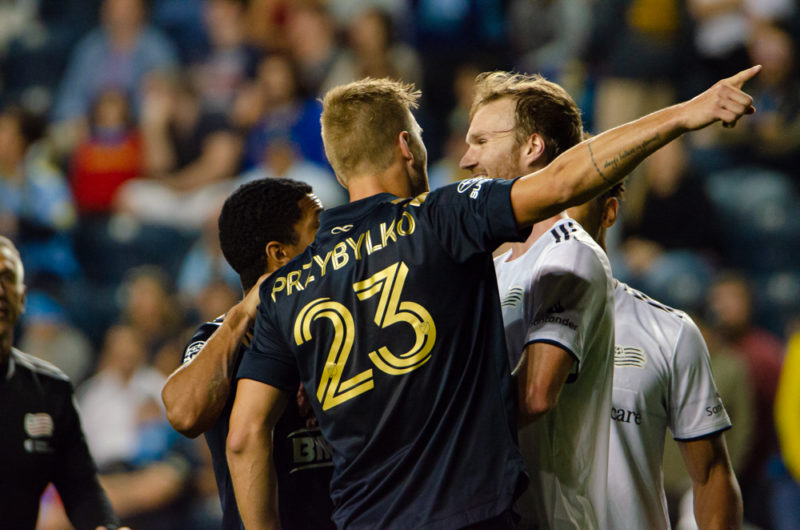 Przybylko shares some final thoughts with Kessler after time expired.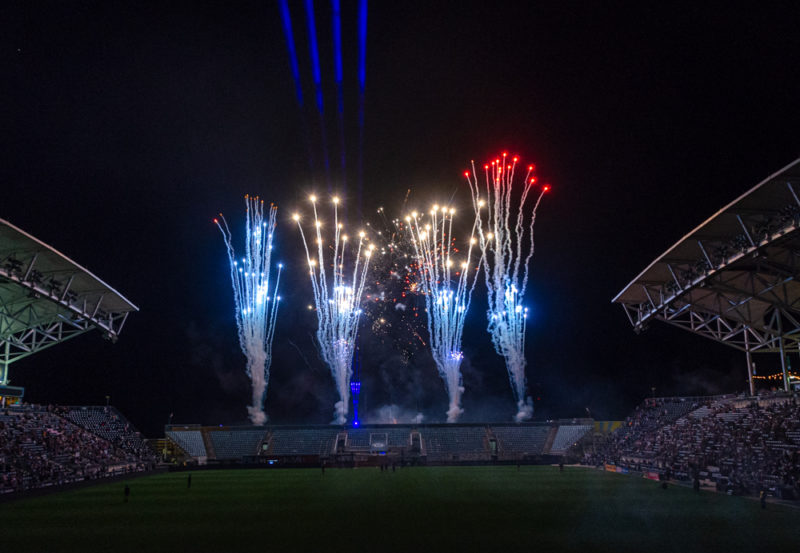 Ending the night with a bang.
For More Photos, check out Howie's Facebook page MSG Photography and feel free to leave comments.