Photo: 215pix
Today, we're running picks for the Union's Best XI of the 2010s sent to us by members of the PSP community.
As a reminder, the only rules are these: You can use any player who was signed to a Union contract at any point before Dec. 1, 2019. You can use any formation you want. And you can use any criteria you want.
Shane Billbrough
Paul J. Dolan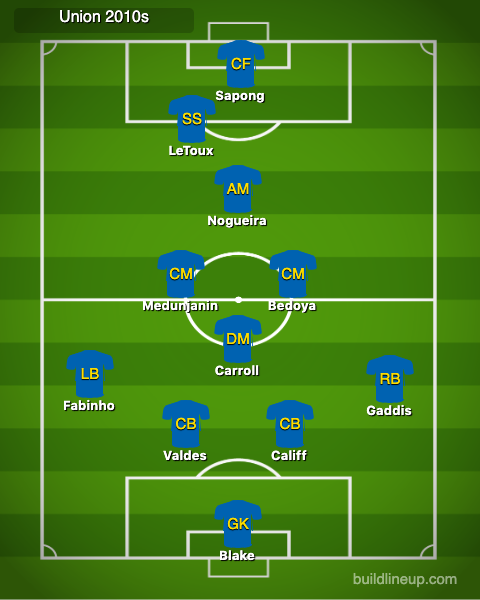 I will say I rewarded longevity over individual one-season brilliance.  And I tried not to over-weight the 2019 team based solely on recency.
Rene Turner (@SilverRey)
Rene went the full extra mile, giving reserves at every position. He also says that Tranquillo Barnetta, Jack Elliott, and Carlos Miguel Coronel would round out a 21-man roster.
Phil Y.
GK: Andre Blake
RB: Ray Gaddis
CB: Jack Elliott
CB: Maurice Edu (I liked him better as a CDM)
LB: Kai Wagner
RCM: Alejando Bedoya
LCM: Jamiro Monteiro
CAM: Tranquillo Barnetta
CDM: Vincent Nogueira
ST: Sebastian Le Toux
ST: Kacper Przybylko
Honorable mentions:
Keegan Rosenberry
Fafa Picault
Haris Medunjanin
CJ Sapong
Christian Maidana
John Lukacs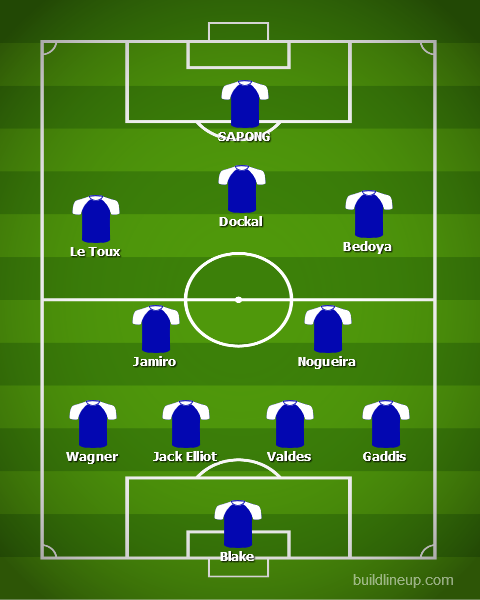 Here's my submission with a heavy emphasis on the last two years. While I'm sure Sebi will be in every submission, any submission that doesn't have Gaddis should be automatically discarded.  Imagine having Dockal, Monteiro, and Nogueira on the same pitch!
Matthew Thornton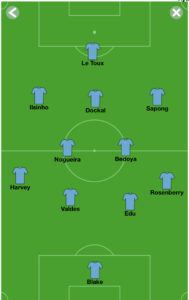 Used most common formation, 4-2-3-1 and players for the most part (Sapong sort of) in their natural positions. Jordan Harvey's career in MLS since 2010 justifies his inclusion. Bench: Mondragon, Williams, Barnetta, Salinas (same as Harvey), and Kacper.
Guido Gaeffke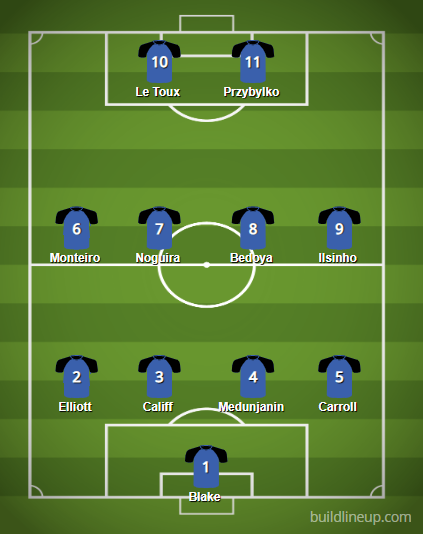 Left Edu out only because Ilsinho has given me so much joy this year. Baretta did Ok but did not have an much as an impact as Monteiro who will hopefully stay longer than this 1 season! The decade was so-so. Hope the next one will be a lot better!
Charles McFadden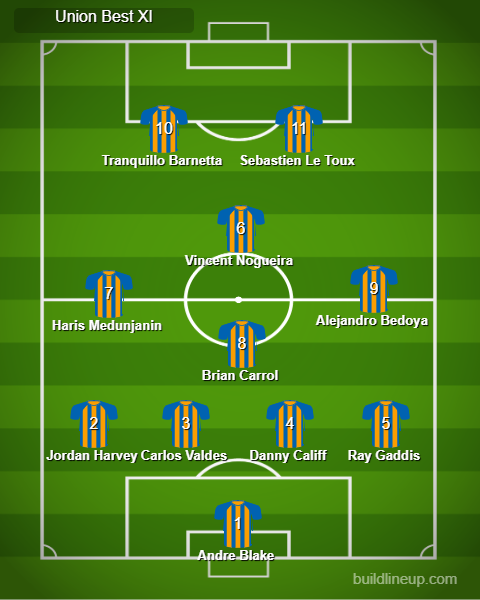 I was a season ticket holder during the first five years so a lot of my choices are based on what I saw during those early years.
Andy Muenz
Blake
Williams – Valdez – Califf – Gaddis
Bedoya – Carroll – Medunjanin – Ilsinho
LaToux – Sapong
Also on the XVIII…
MacMath, Fabhino, Elliott, Okugo, Nogueira, Maidana, McInerney
Bill Farrar (AKA Sieve!)
My Picks
1. Blake usually good for 2-6 points a year. Unless it is the inverse.
2. Harvey wasn't quite Harvey while he was here, while Wagner was the Wagnerest I had ever seen him.
3-4. Hopefully making a road trip movie together.
5. BOOM
6. Should have had a longer career.
7. Once tried to murder a referee. That alone gets you in.
8. Sighs deeply, looks out into the ocean with a single tear running fown my cheek.
9. I miss the Ponytail
10. Barnetta is the most overrated player in Union history. Fight me.
11. I have spent 10 traumatizing years watching meatheads score off their shins and missing wide open nets. I am going for the only pure finisher we ever had.
12. Ilsinho
Best mascot: Sebastian Le Toux. Ideally we should have a 12 ft tall foam rubber Le Toux with LeToux inside, but the Union are Cowards.
Matthew Hockenbrock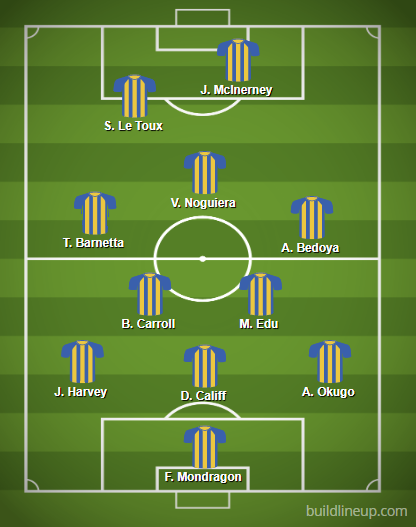 My criteria was simple: Build a team that would defeat any and all other submitted best XI teams if they played head-to-head.
Strikers – I'll take the two best finishers to ever wear the Union jersey. They may not have created the most chances on their own, but given a half chance, Le Toux and McInerney would finish it. Honorable mention to K. Pryzbylko, who is on the bench, but is still a small sample size.
Midfielders – Good luck to any defense that wants to try to match up against a fluid and ever-interchanging triangle of Le Toux, Barnetta, and Nogs while Bedoya patrols any gaps as a number 8.
Defense – I don't know what it would like for an offense to try to run through Brian Carroll and Maurice Edu, but I know what it would look like if they made it to Danny Califf. That triangle is turn over (and black eye) city. Throw Jordan Harvey out on the left (more on this soon), and a versatile Amobi Okugo out right, and there should be few shots on goal. Any team that doesn't have BC on it hasn't been paying attention.
Goalkeeper – Mondragon. The leader, organizer, and Captain of this team.
On Jordan Harvey – name a trade that had more negative ripple effects on the Union. He was here at year one. After he was shipped off he went on to have 193 appearances as a rock-steady starter in Vancouver, and now currently holds the LB position on one of the most successful teams in MLS history. We could have avoided rockets aimed at the sun, a missed placed RB, and several poor trades if he would have remained. Biggest lost opportunity cost in Union history.