Photo: Earl Gardner
Today, we're running the first three of our staff picks for the Union's Best XI of the 2010s.
As a reminder, the only rules are these: You can use any player who was signed to a Union contract at any point before Dec. 1, 2019. You can use any formation you want. And you can use any criteria you want.
Chris Gibbons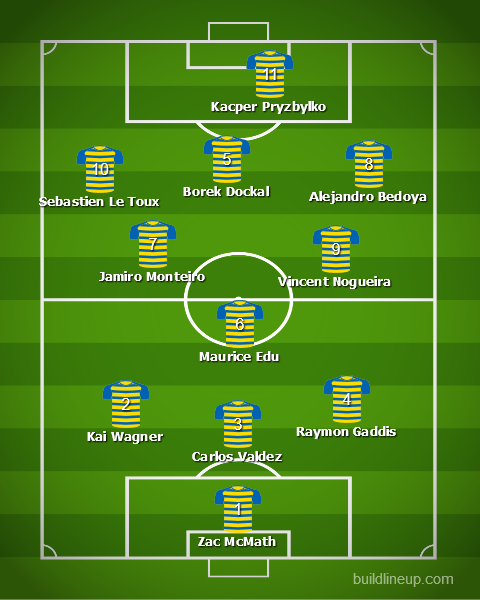 Each player on this list has either had the team's best statistical season at his position, was undeniably the best player on his iteration of the squad, or will end up in the team's Ring of Honor. Also, I don't care about whether this formation makes sense or not. If MLS's Best XI can be all forwards and a keeper, I can play a 3-3-3-1.
Jim O'Leary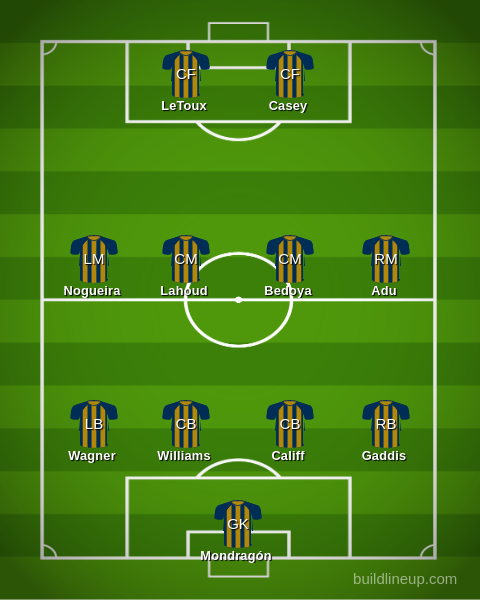 I know this formation doesn't make sense. I don't care. Some of these players are self-evident, so I won't waste anyone's time talking about them. Some of them are here because I'm worried their contributions will be lost to time if we don't start talking about them now. Some are here simply because I liked them as players, nothing more in-depth than that.
But one player in particular, the one that probably will get the most notice is Freddy Adu. He was kind of a flop for the Union, but his signing was the moment I started paying attention to the Union. Because if the Union are good enough for the boy that was going to lead the US to the soccer promised land, then they were good enough for me.
Dan Walsh
We'll go with a slightly offset 4-4-2 diamond, with Le Toux as the center forward and Michael Farfan as the second striker who plays more like a free-ranging winger/forward, in the mold of Fabian Espindola with Salt Lake and as the Union featured this season when Fafa Picault or David Accam played.
Let's start with Farfan and Amobi Okugo, as their inclusion probably prompts the most discussion. When featured as a right-sided attacking midfielder, the quiet Farfan may have been more fun to watch than any other player to wear the blue and gold. Along those lines, Okugo remains to my eyes the best center back to suit up for Philadelphia (though I might change my mind later and say it was Maurice Edu). If only they had stayed in their best positions (and Okugo not gotten hurt after departing for Orlando).
Beyond that, much of this list speaks for itself. Kai Wagner was a close pick over Jordan Harvey, and Andre Blake is such a no-brainer that no one else should be in the discussion. (Yes, he had a down season, but this is a former MLS Goalkeeper of the Year that we're talking about here.) Sheanon Williams gets the nod over Rosenberry and Gaddis, though Rosenberry would likely have surpassed him had he not departed so prematurely.
Danny Califf captains this side. He set the tone for what this club could and should be, and the disastrous trades of Califf and Le Toux remain the Union's original sins. Alejandro Bedoya is vice captain, because he led this team toward recapturing that early character and spirit, which had seemed permanently lost until this year.