The ball is round. The place is Philly.
Photo essays / USL - Philadelphia Union II
Posted by Rob Simmons on June 12, 2019 at 10:00 am
Author: Rob Simmons
Rob enjoys taking pictures. Rob enjoys soccer. Rob enjoys taking pictures of soccer. Here are the pictures that Rob enjoys taking.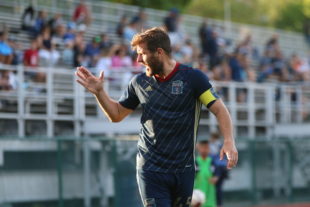 Comments
Gruncle Bob: I think if the U put the words up on the scoreboard a lot of…
Montag: How much fun would it be to have the SOBs and this guy on th…
George Nuss: John, I really hope that is the case. I like to think I'm a …
Vince Devine: Honestly, I wouldn't mind seeing Montiero sold to open up pl…
Gruncle Bob: Ooh ah! Mikael Uhre! https://twitter.com/Glud86/status/14624…
Eastern Conference Championship
The shorthanded Union lost a 2-1 heartbreaker to New York City FC.