The ball is round. The place is Philly.
Photo essays / USL - Bethlehem Steel FC
Posted by Rob Simmons on June 12, 2019 at 10:00 am
Author: Rob Simmons
Rob enjoys taking pictures. Rob enjoys soccer. Rob enjoys taking pictures of soccer. Here are the pictures that Rob enjoys taking.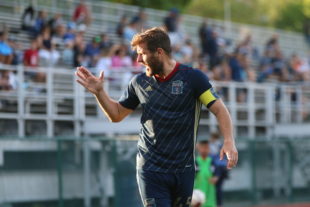 Comments
The Big Woo: I'm getting tired of this... There are spots of the pitch th…
John O'Donnell Jr: The Japanese bombed Pearl Harbor.... . Let him go he's on …
scottso: I can see Trusty's weaknesses too, which is the problem. - …
In Tanner We Trust: The thing about Wooten is he's missing opportunities in fron…
OneManWolfpack: My line about being concerned was specifically related to th…
PSP Union postgame show
Mike and Sara review the Union's win over Houston.
Press conference - Philadelphia Union
Jim Curtin speaks to the media following the win over Houston.
Player interview
Postgame interview with Jack Elliott.
Archives