The ball is round. The place is Philly.
Photo essays / Union
Posted by Rob Simmons on June 10, 2019 at 3:18 pm
Author: Rob Simmons
Rob enjoys taking pictures. Rob enjoys soccer. Rob enjoys taking pictures of soccer. Here are the pictures that Rob enjoys taking.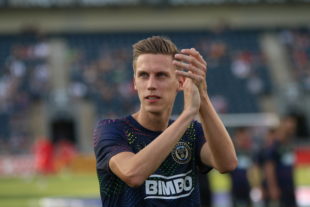 Highlights: DC United 2-2 Philadelphia Union
The Union clinched a playoff spot after a Mark McKenzie rocket late in the game.
Archives