All photos credit Paul Rudderow
PSP photographer Paul Rudderow was on hand Saturday afternoon as the Philadelphia Union dropped the home opener 1 – 3 to the Toronto FC. Here's what he saw.

Auston Trusty settles off his chest.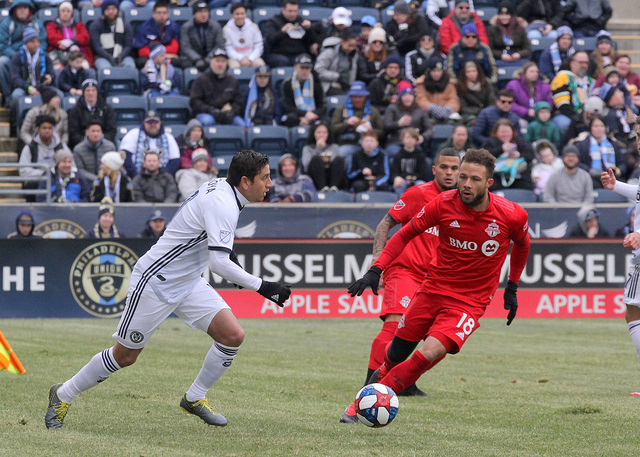 Alejandro Bedoya turns Nick Deleon.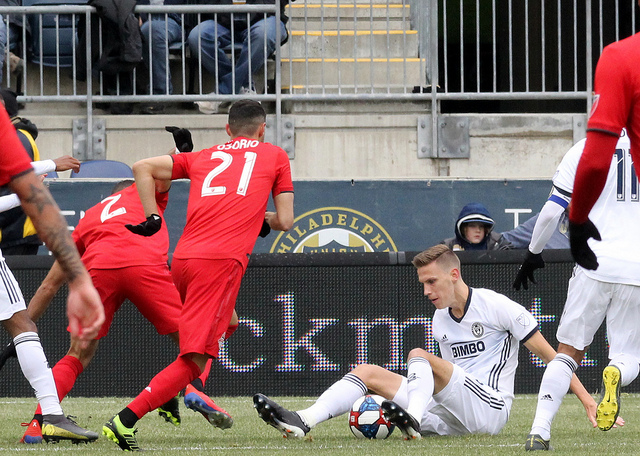 Jack Elliott finds the ball in a place no player wants to find the ball.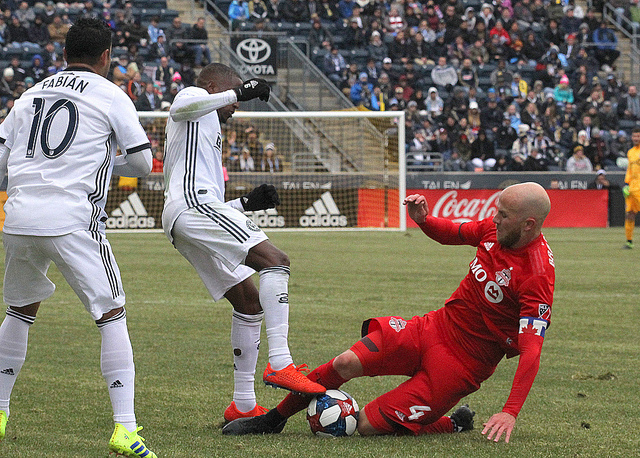 Michael Bradley takes out Fafa Picault.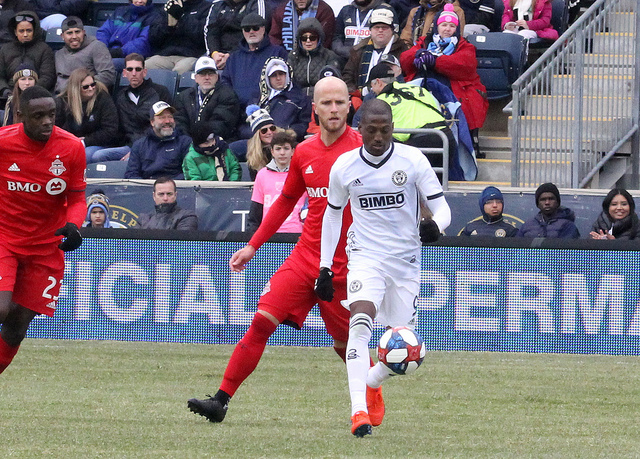 Picault leave Bradley behind.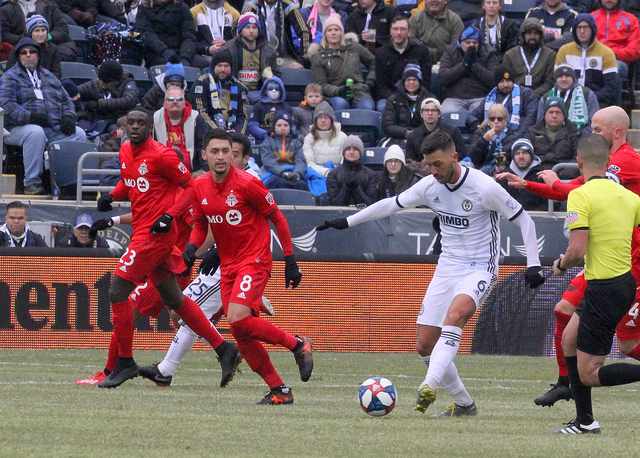 Haris Medunjanin squares a pass.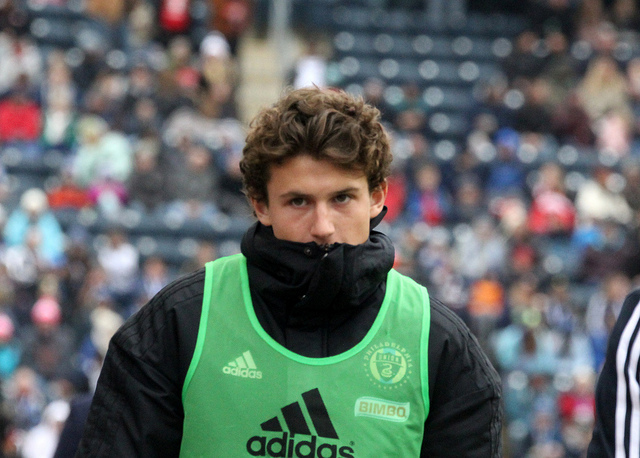 Brenden Aaronson made the 18 but not the field.
Andre Blake makes the initial save.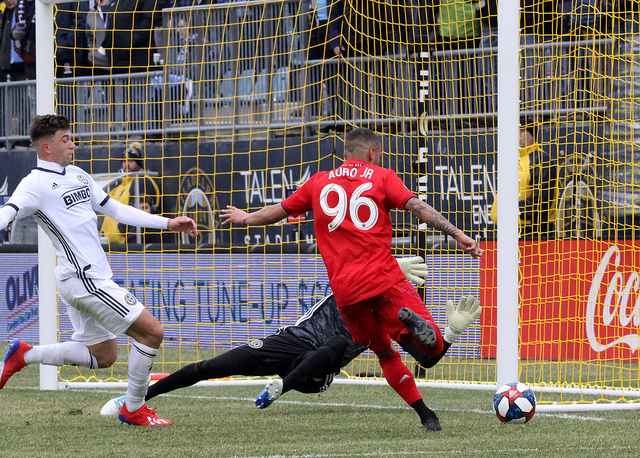 Auro jumps on the rebound.
Trusty kills the play but FC gets the penalty kick.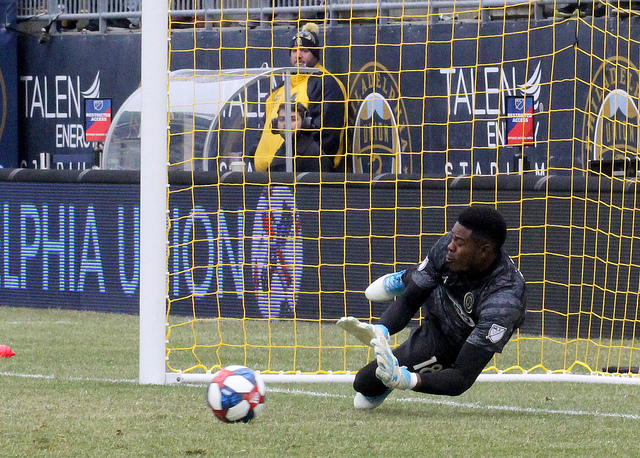 Blake comes up big and stops the penalty.
Ilsinho coming back on defense.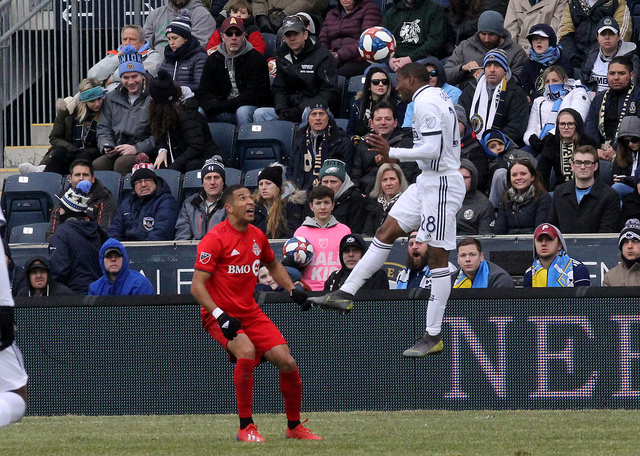 Ray Gaddis heads clear.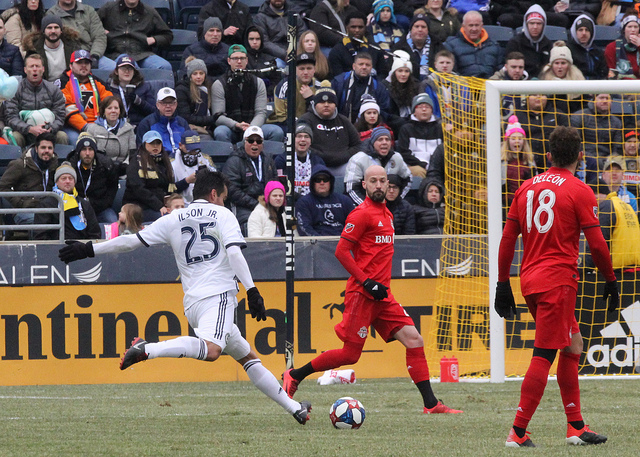 Ilsinho with the nicest shot of the night.
Phang entertains the kids.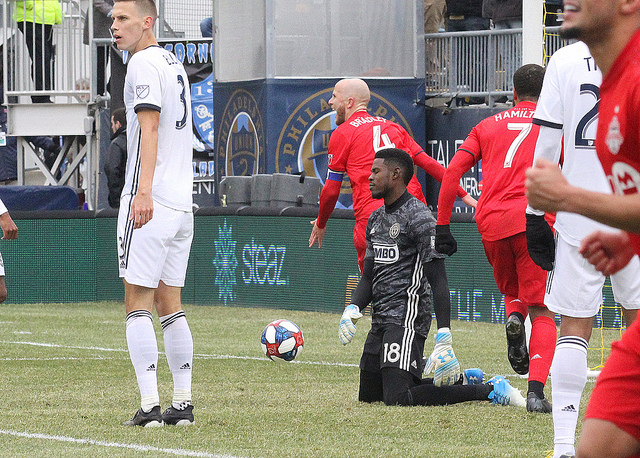 Bradley gets the first of his brace.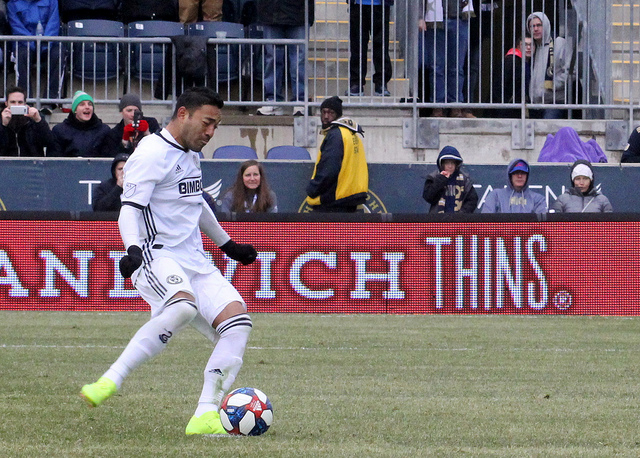 Marco Fabian gets his first MLS goal.
The Sons of Ben have hope.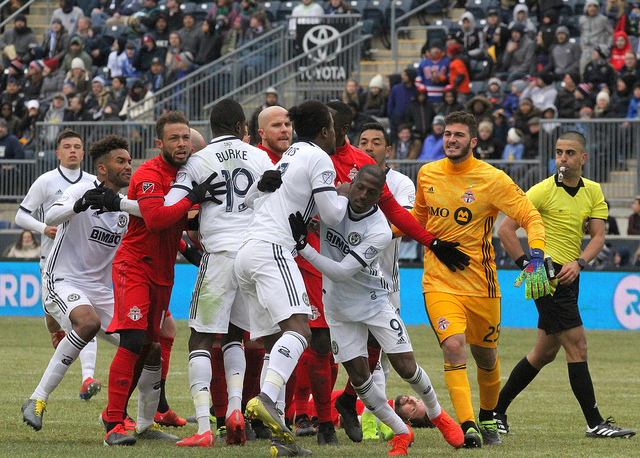 The chippy game cames to a boil.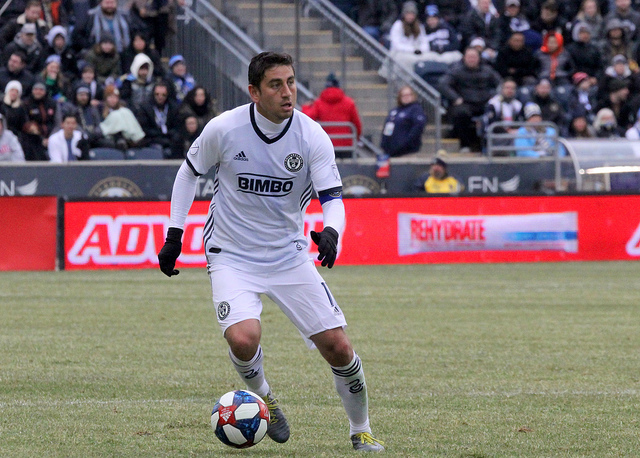 Bedoya tried to get it started up again.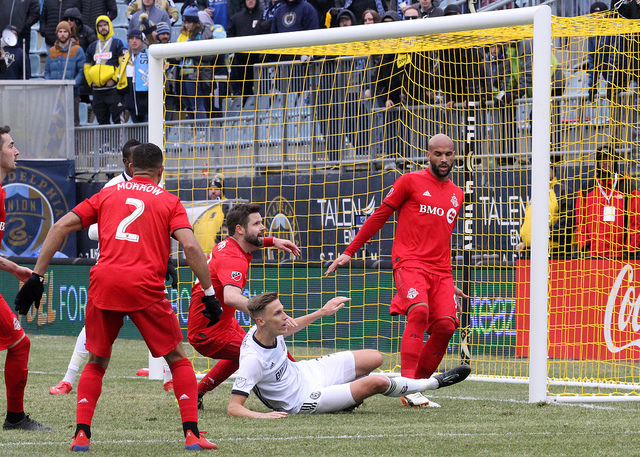 Elliott with a late attempt.
For more photos, check out Paul's Flickr page and feel free to leave comments.