PSP photographer Paul Rudderow was on hand Sunday afternoon as the Philadelphia Union dropped a hard fought scrappy 1 – 0 game to the New York Red Bulls. Here's what he saw.
Starting eleven.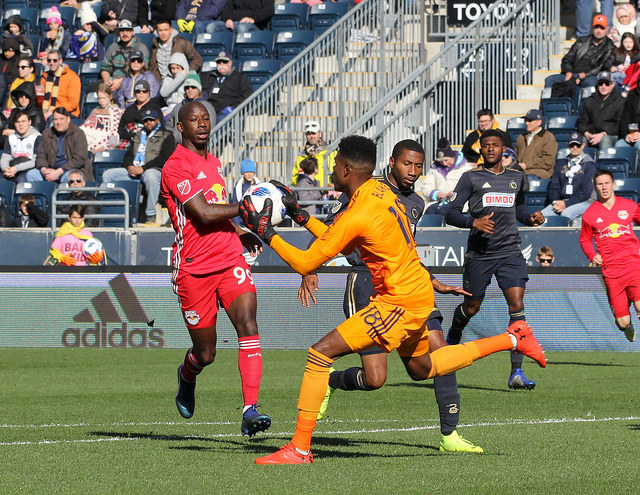 Andre Blake beats Bradley Wright-Phillips to the ball.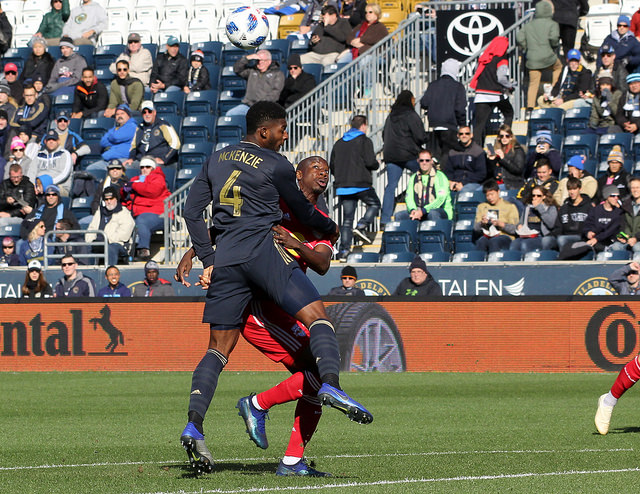 Mark McKenzie blocks out Wright-Phillips.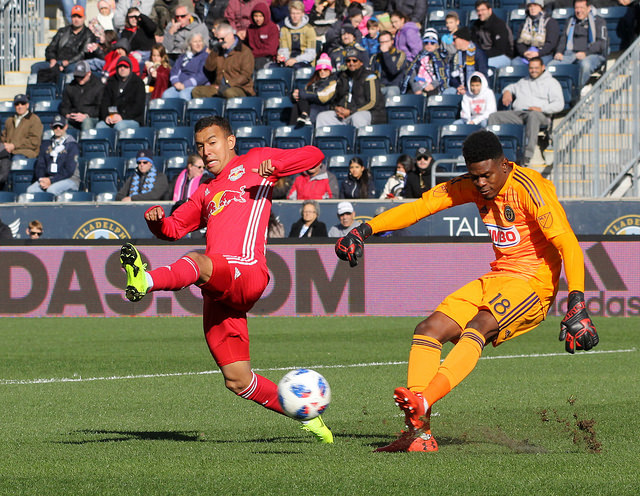 Blake makes it a close one.
Borek Dockal flicks forward.
Haris Medunjanin turns at midfield.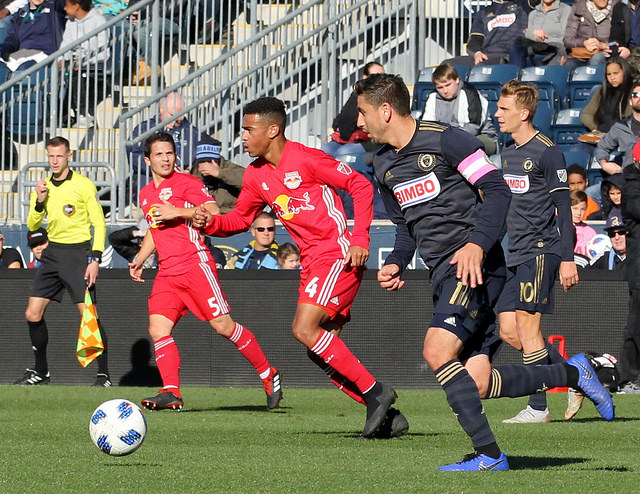 Alejandro Bedoya works out of the back.
Medunjanin looking to make a play.
Phang escorted by the CIA.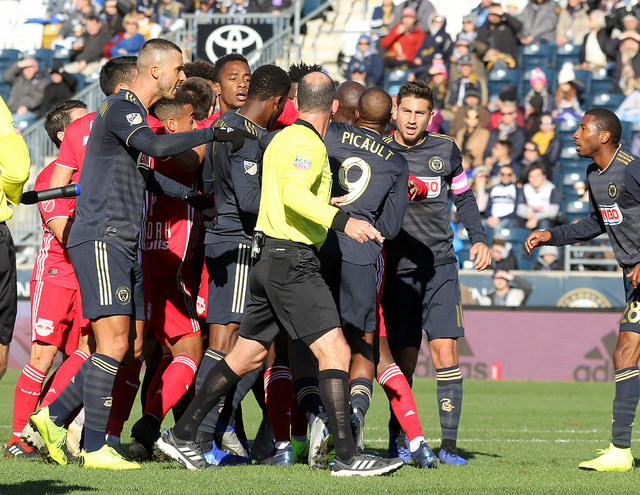 A little halftime scrum.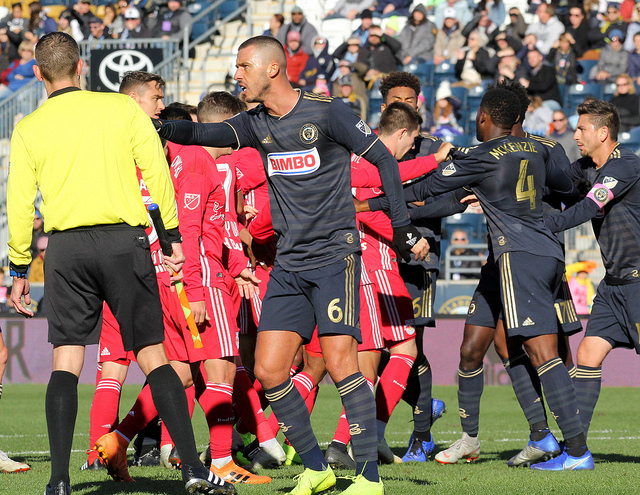 But no one is listening to Medunjanin.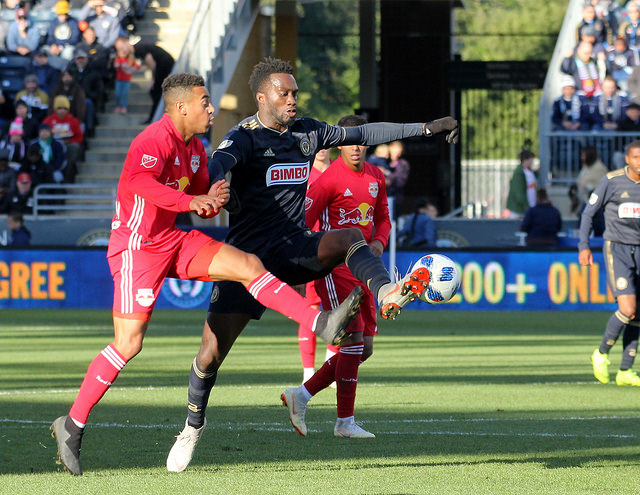 C.J. Sapong with the touch.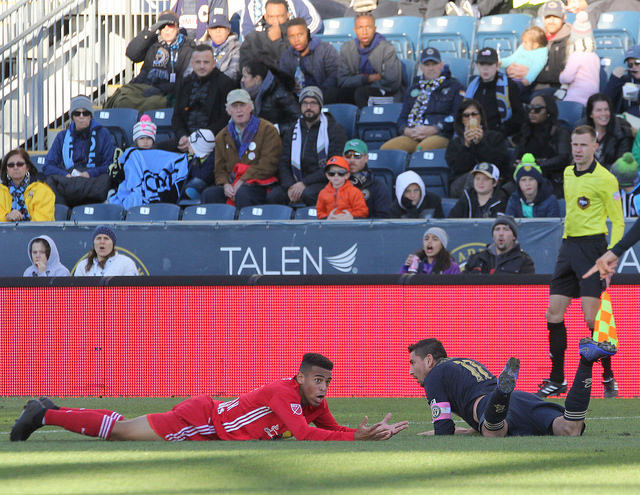 With that shot, Bedoya becomes the new marble champion.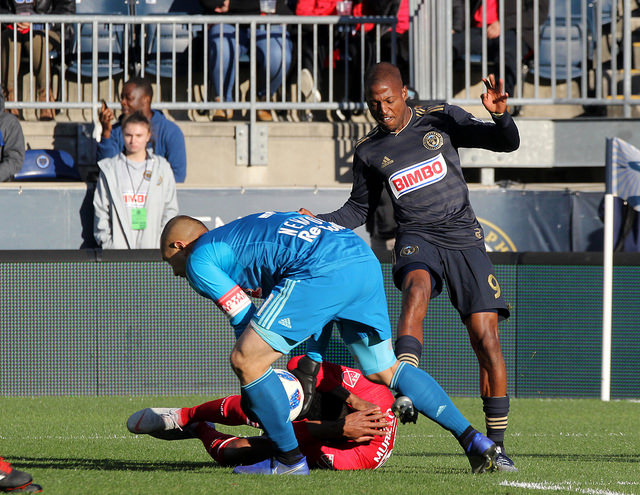 Fafa Picault arrives a little late and picks up a yellow.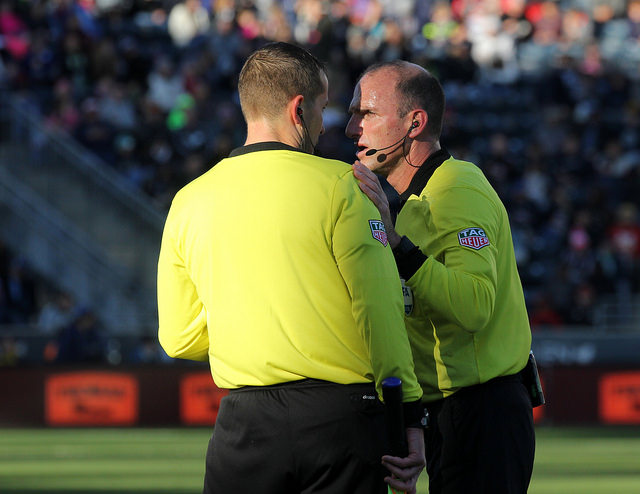 "I got word from the league, New York needs to win!"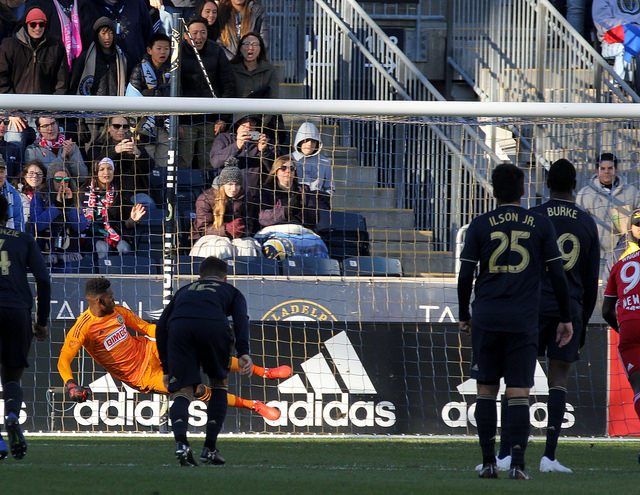 Blake picks the wrong side.
Some fans at the game liked the result.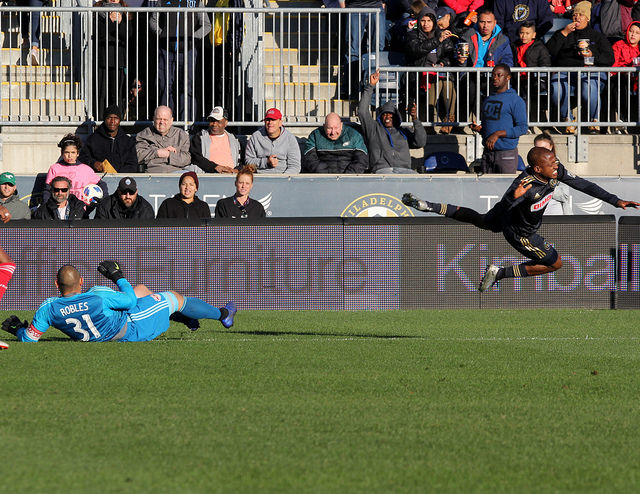 Picault goes flying.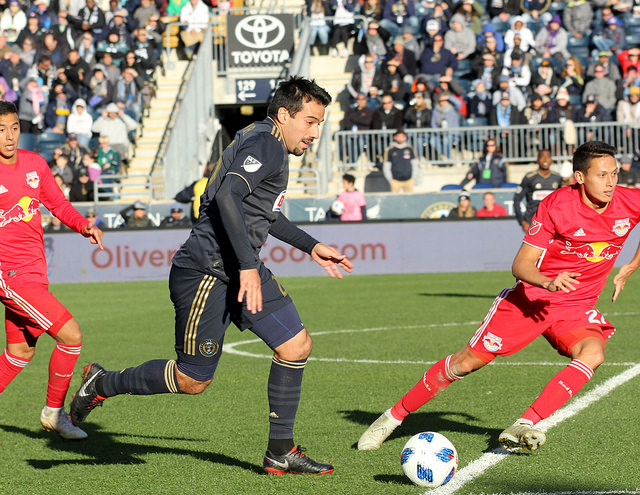 Ilsinho tries to work his magic.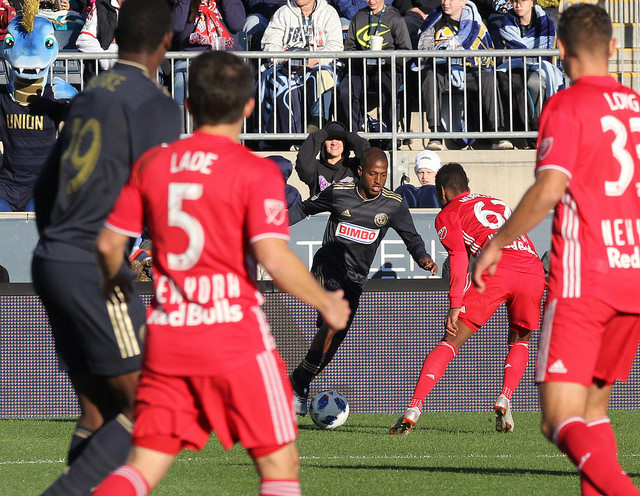 Picault works down the wing.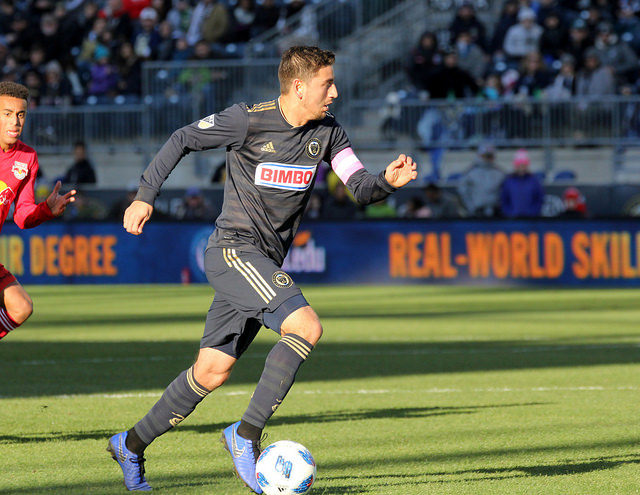 Bedoya keeps the pressure on.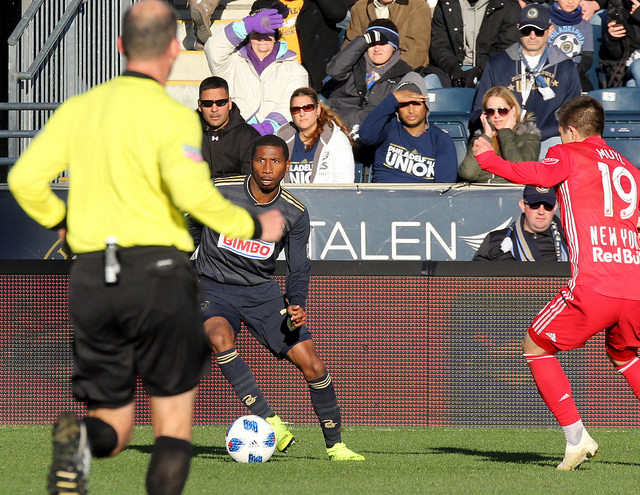 Ray Gaddis presses forward.
Ilsinho working in traffic.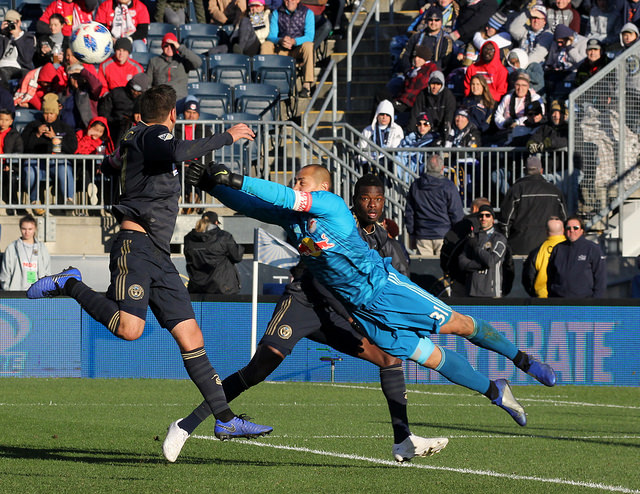 Luis Robles punches clear.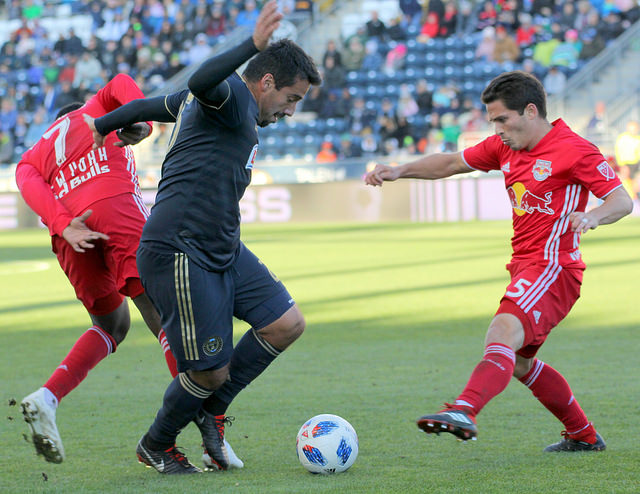 Ilsinho just couldn't find room.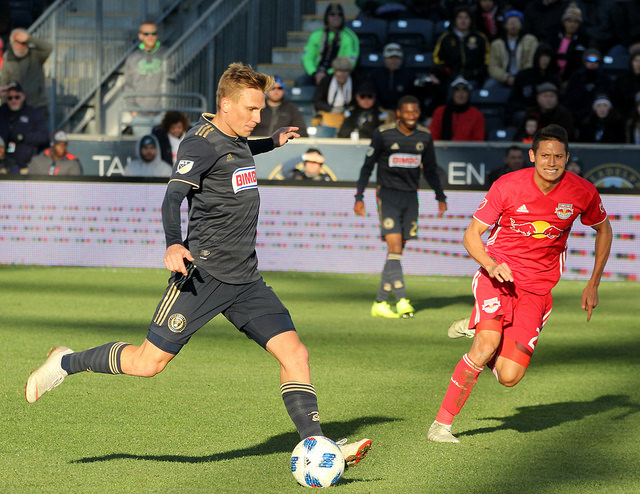 Dockal takes a try at goal.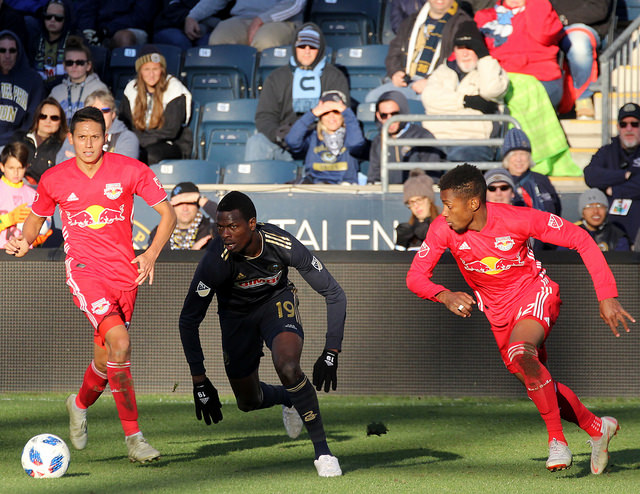 No late magic from Burke.
For more photos, check out Paul's Flickr page and feel free to leave comments.