PSP photographer Paul Rudderow was on hand Saturday night as the Philadelphia Union started the night well but faded to a disappointing 4-1 loss to the Montreal Impact. Here's what he saw.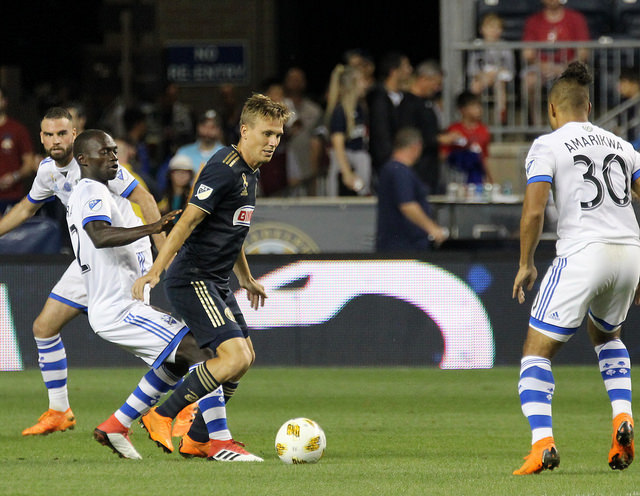 Borek Dockal made a quick recovery to start the game.
C. J. Sapong kept in stride.
The Sons of Ben enjoy the early goal.
Auston Trusty gets his first goal!
Dockal tries to keep the pressure on the Impact.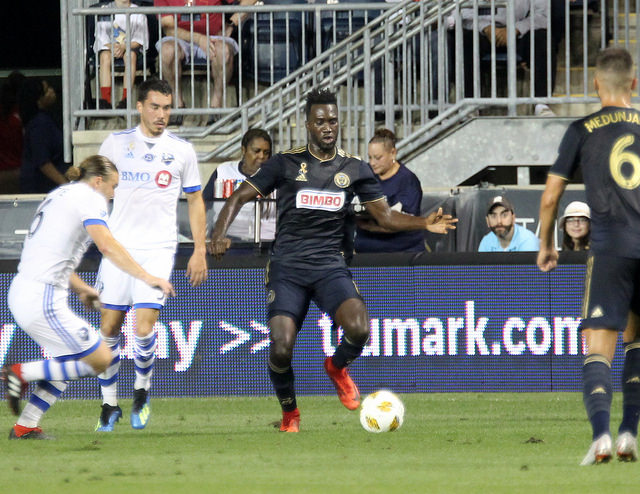 Sapong finds little moving room.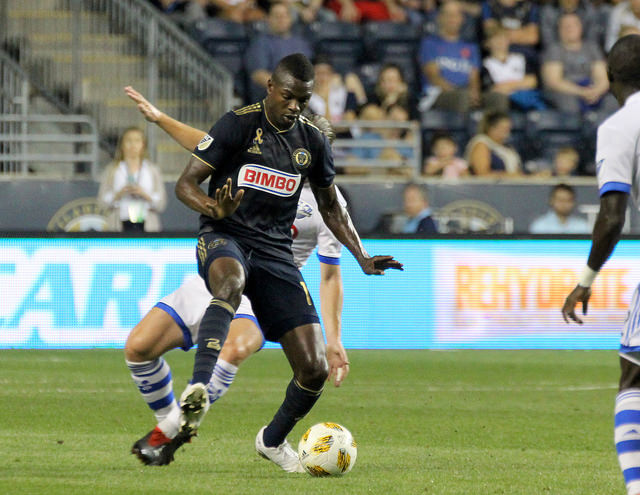 Cory Burke finds even less room to work.
Keegan Rosenberry surveys for an opening.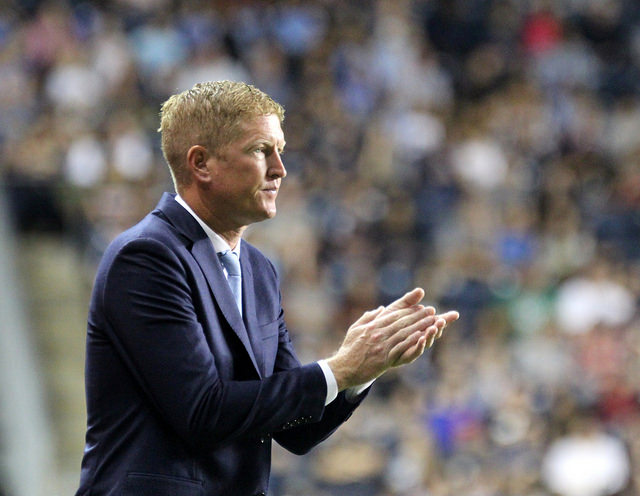 Jim Curtin encourages the team after the Impact ties the score.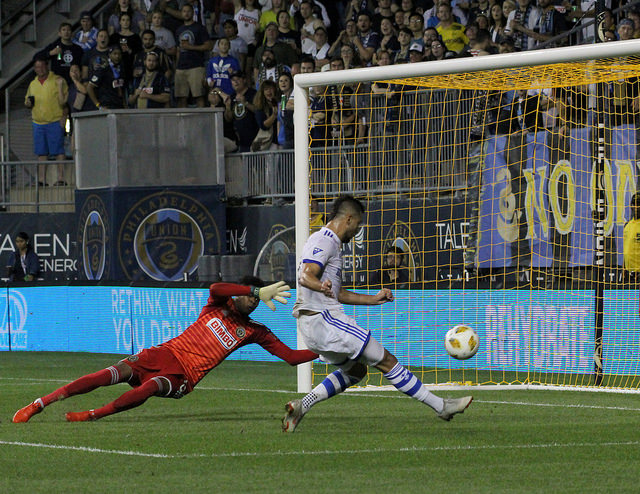 But the Impact takes the lead on a Saphir Taider tap in.
Jack Elliott slides Ignacio Piatti.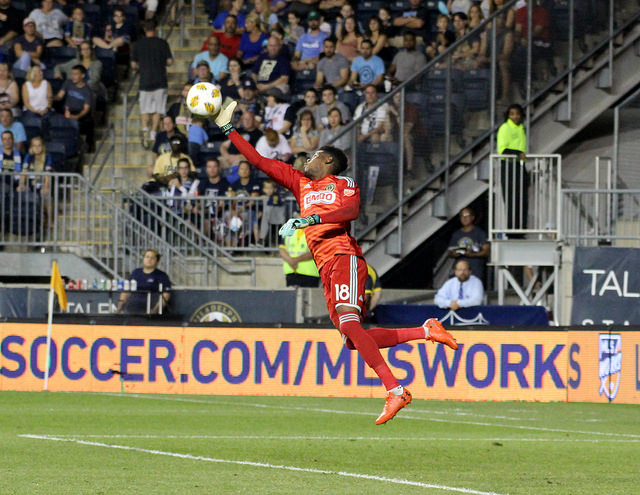 Andre Blake cuts off a cross.
Alejandro Bedoya checks for Impact.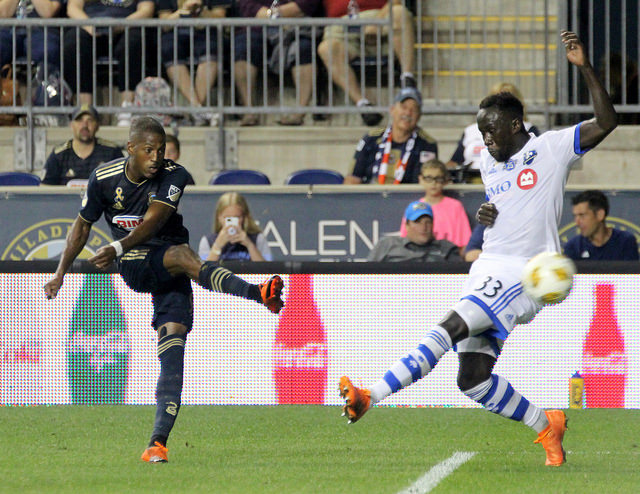 Fafa Picault has a try at goal.
I'm not saying it was a boring game.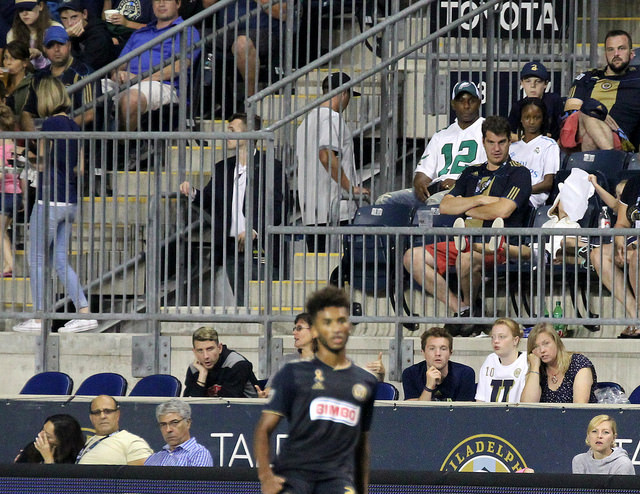 Okay, so it did get a little boring.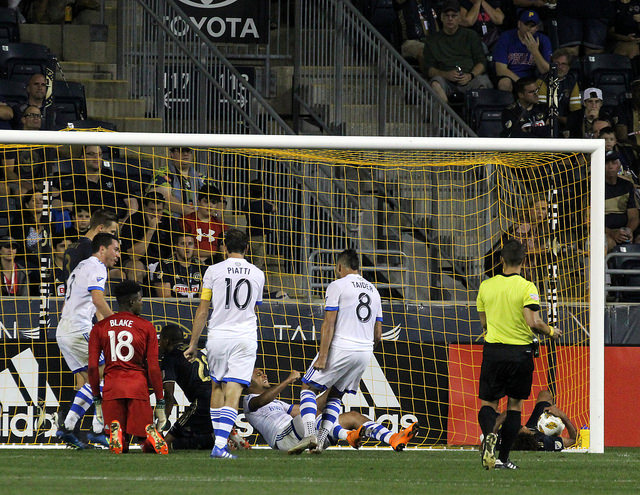 Then it just got worse from there.
Haris Medunjanin presses forward to get something started.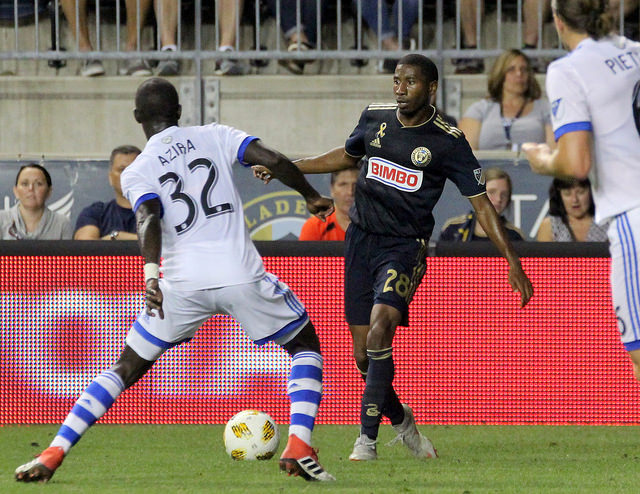 Ray Gaddis does well to work up the wing.
Derrick Jones was not able to add a spark.
Burke heads well wide.
The Union pay for allowing another fast break.
The captain tries to make something happen.
Burke gets blocked out by Evan Bush.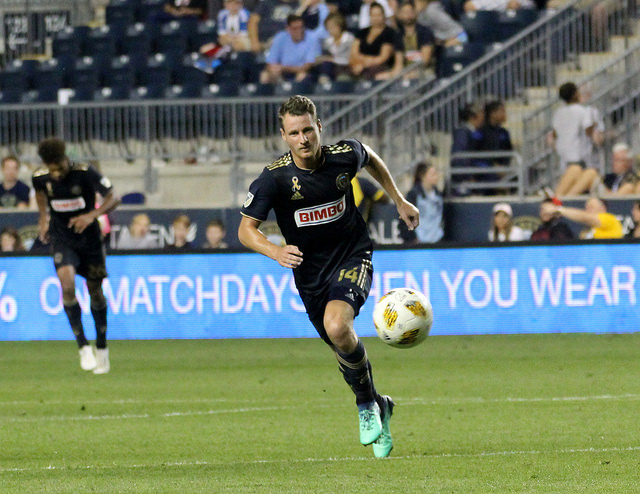 Fabian Herbers worked hard but wasn't the answer for the night.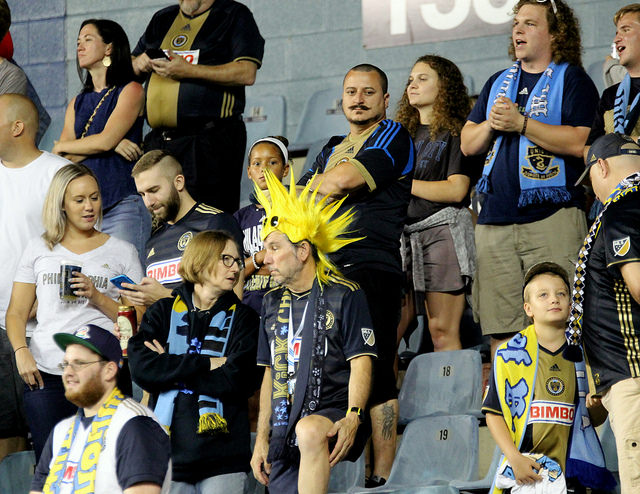 Did I mention it got a little boring?
A late flurry from Picault and David Accam never developed.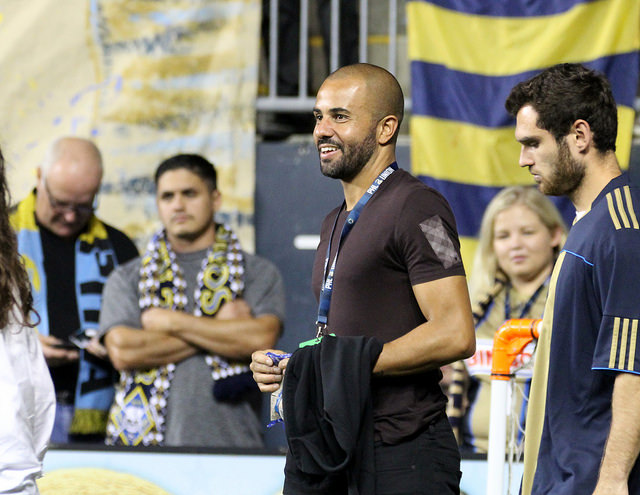 Fred was there and he got pretzels.
For more photos, check out Paul's Flickr page and feel free to leave comments.