PSP photographer Paul Rudderow was on hand for Saturday night's match, as the Philadelphia Union were unable to finish early chances and loss 2-0 to Toronto FC. Here's what he saw.
A young lineup for the night.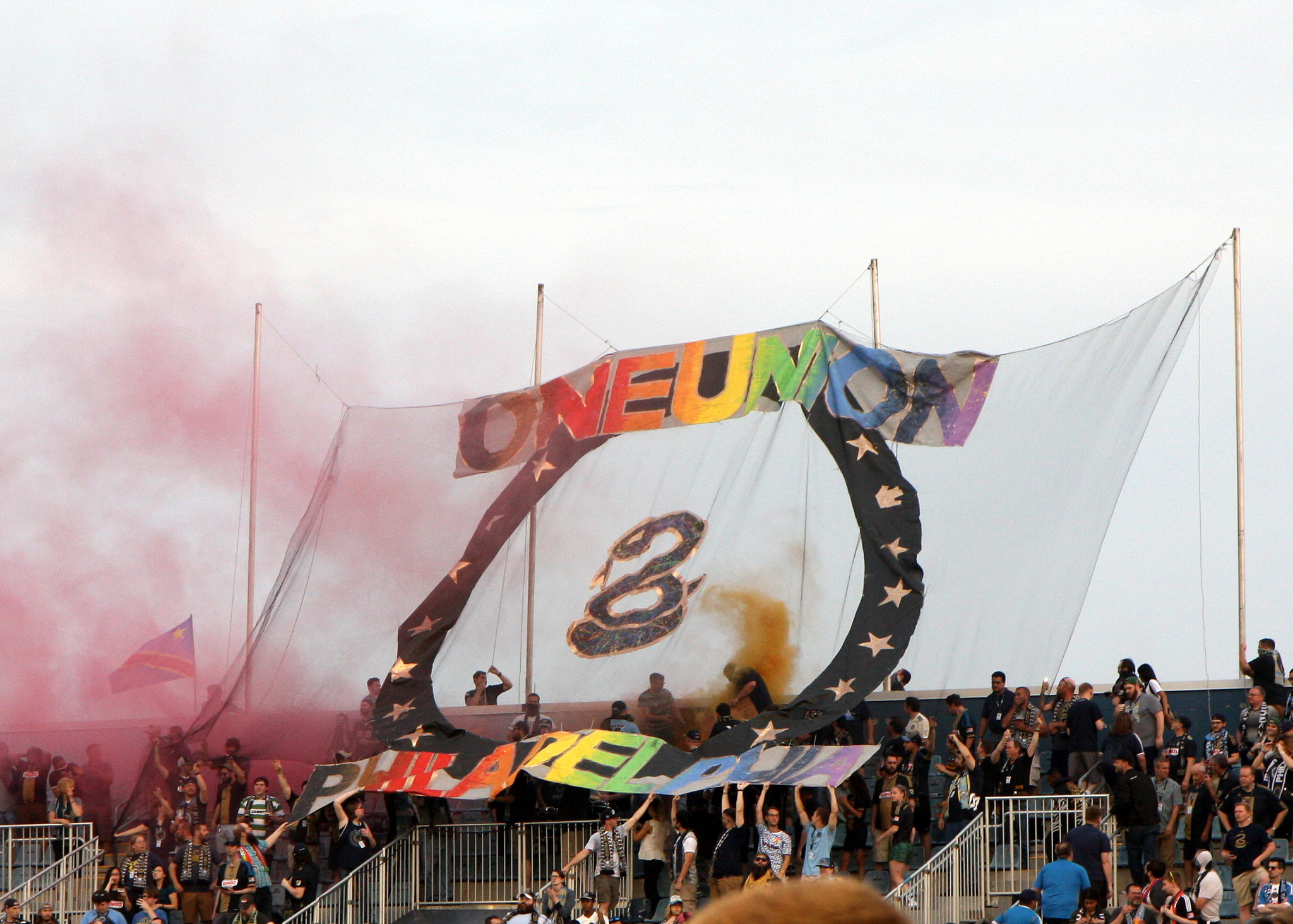 One Union Tifo.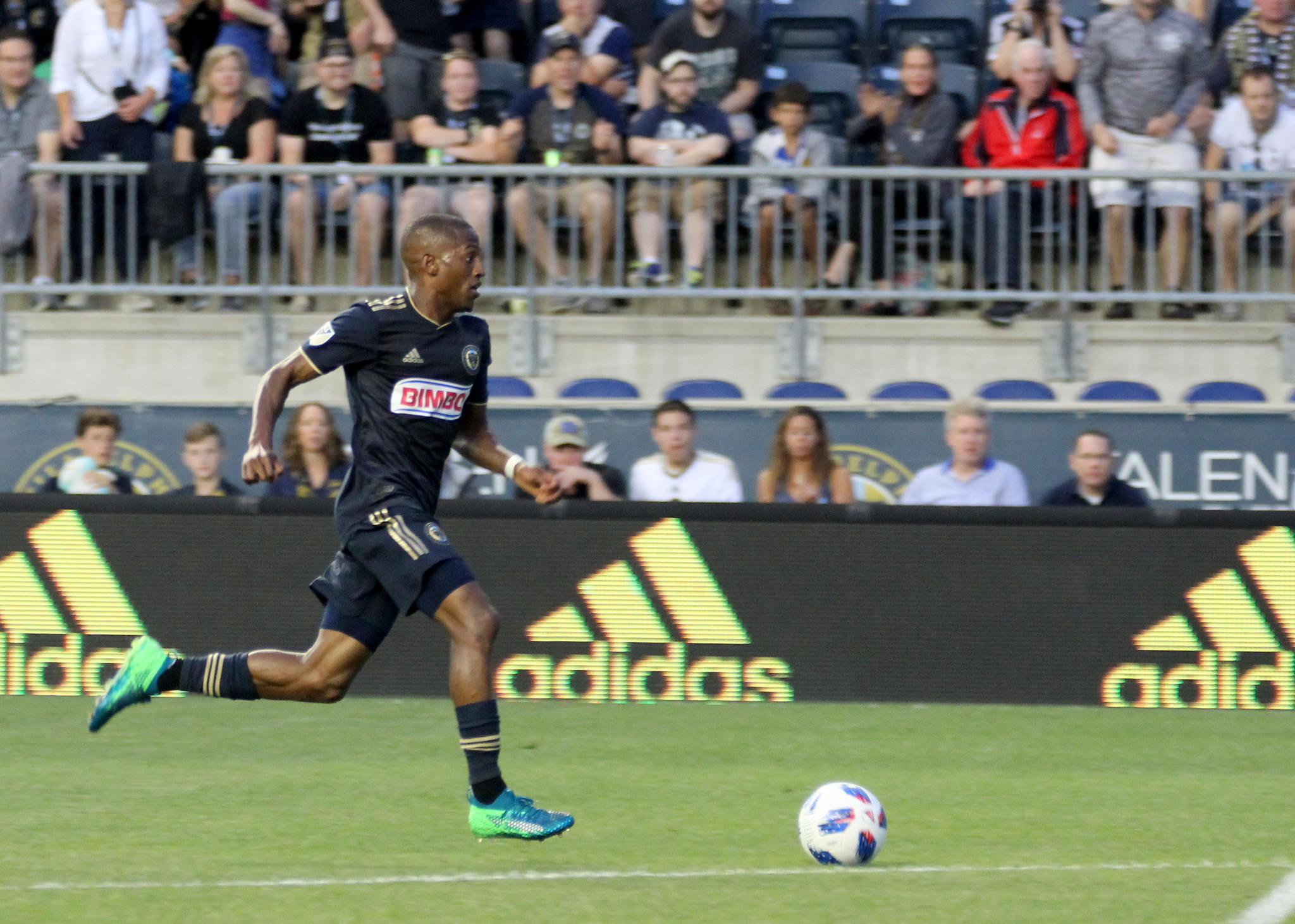 Fafa Picault with an early unsuccessful breakaway.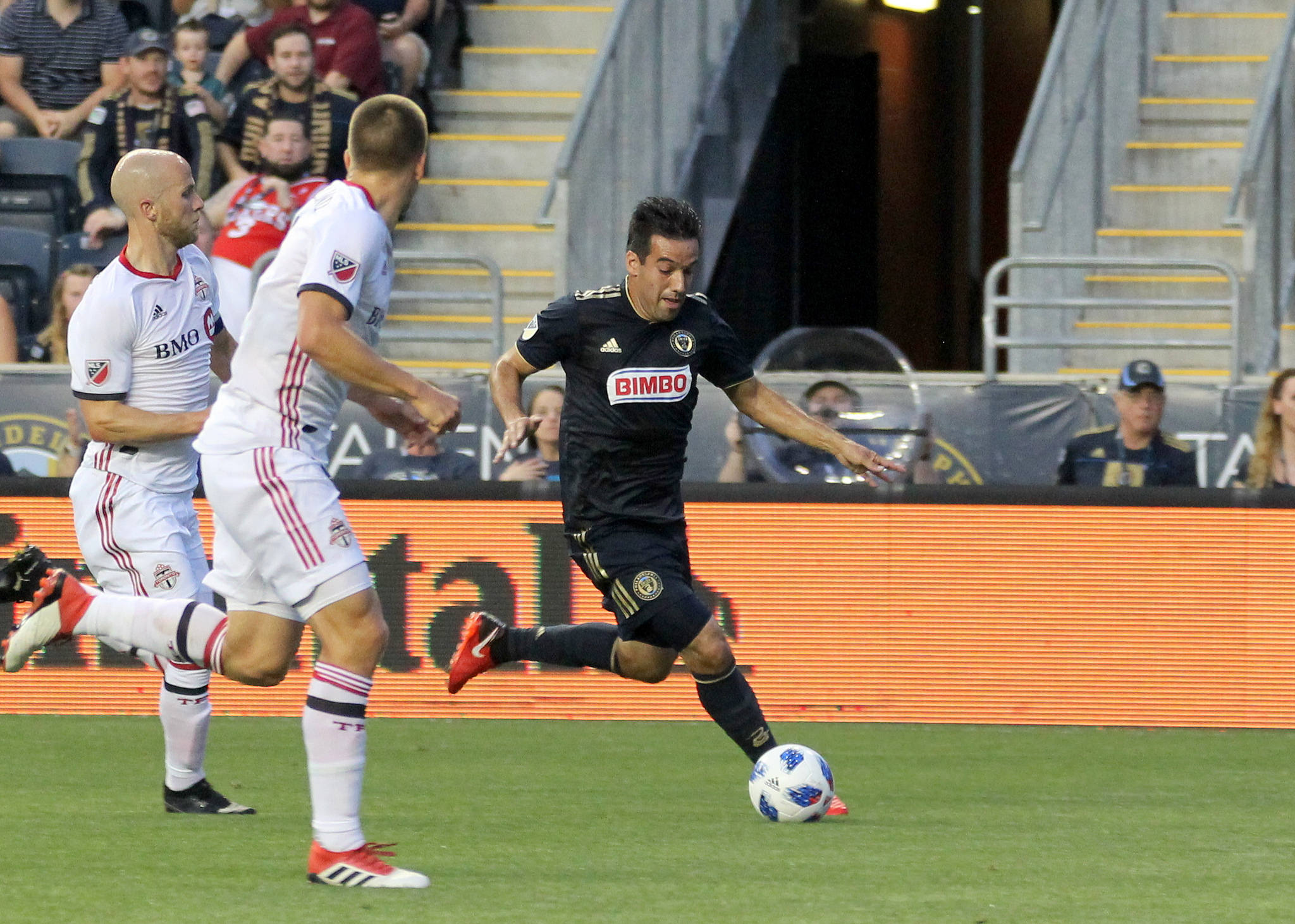 Ilsinho follows shortly afterwards.
Picault takes a hit.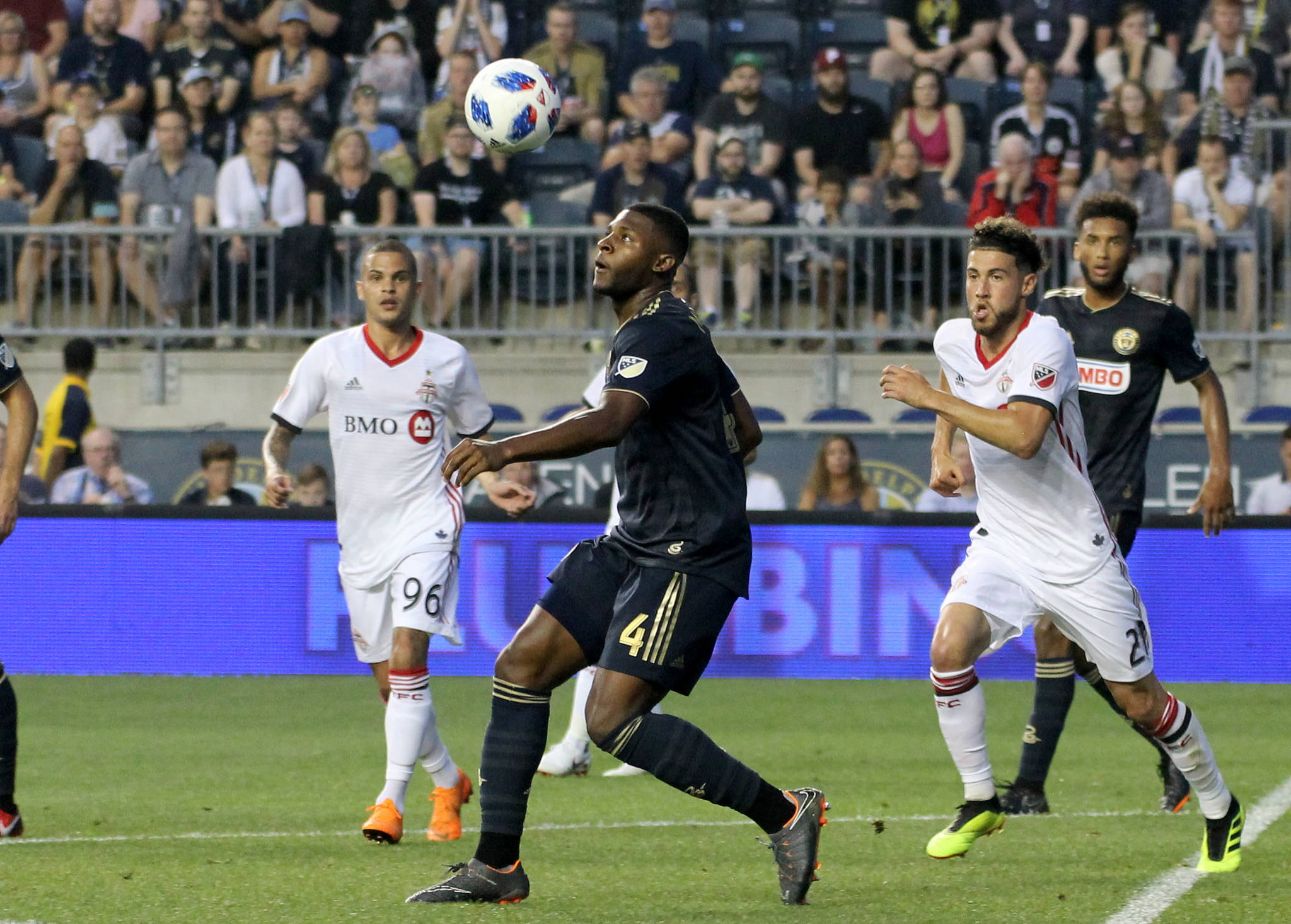 Mark McKenzie pushes forward.
Auston Trusty looking to press forward.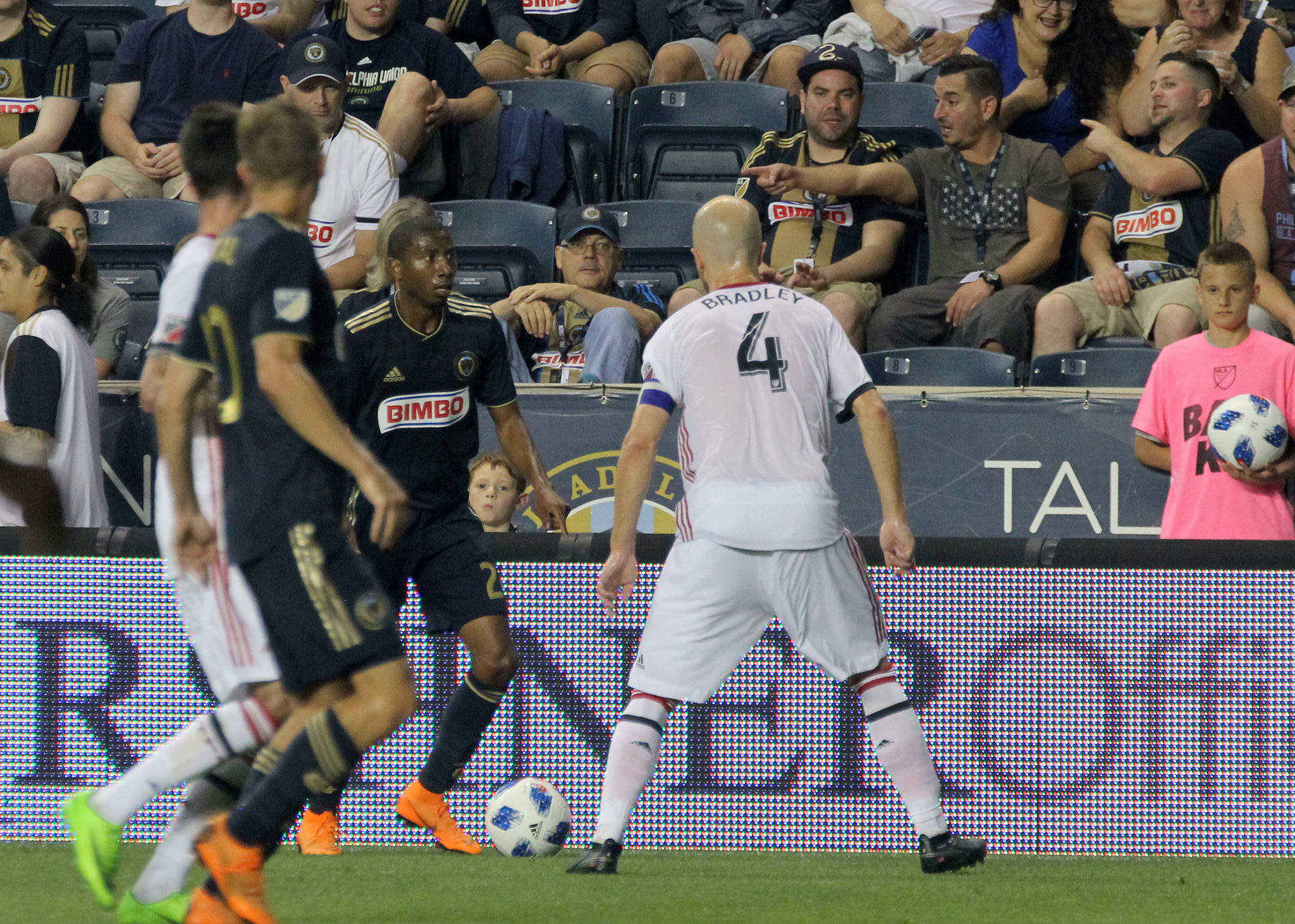 Ray Gaddis looking to keep the defense going forward.
Borek Dockal settles in midfield.
Sebastian Giovinco, meets mister elbow.
Dockal sent one up the wing.
Trusty wins the battle with Giovinco.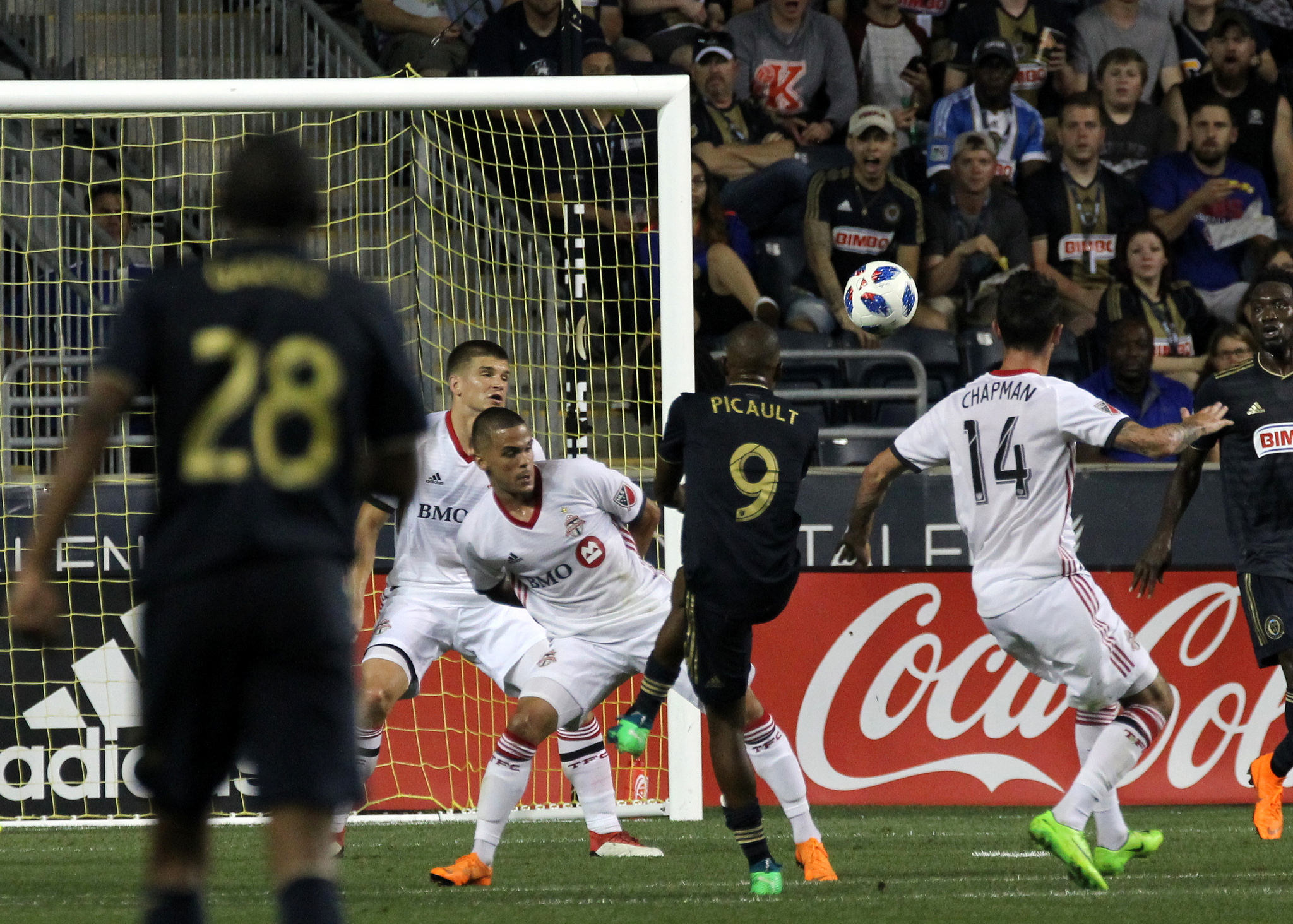 Picault clangs one off the crossbar.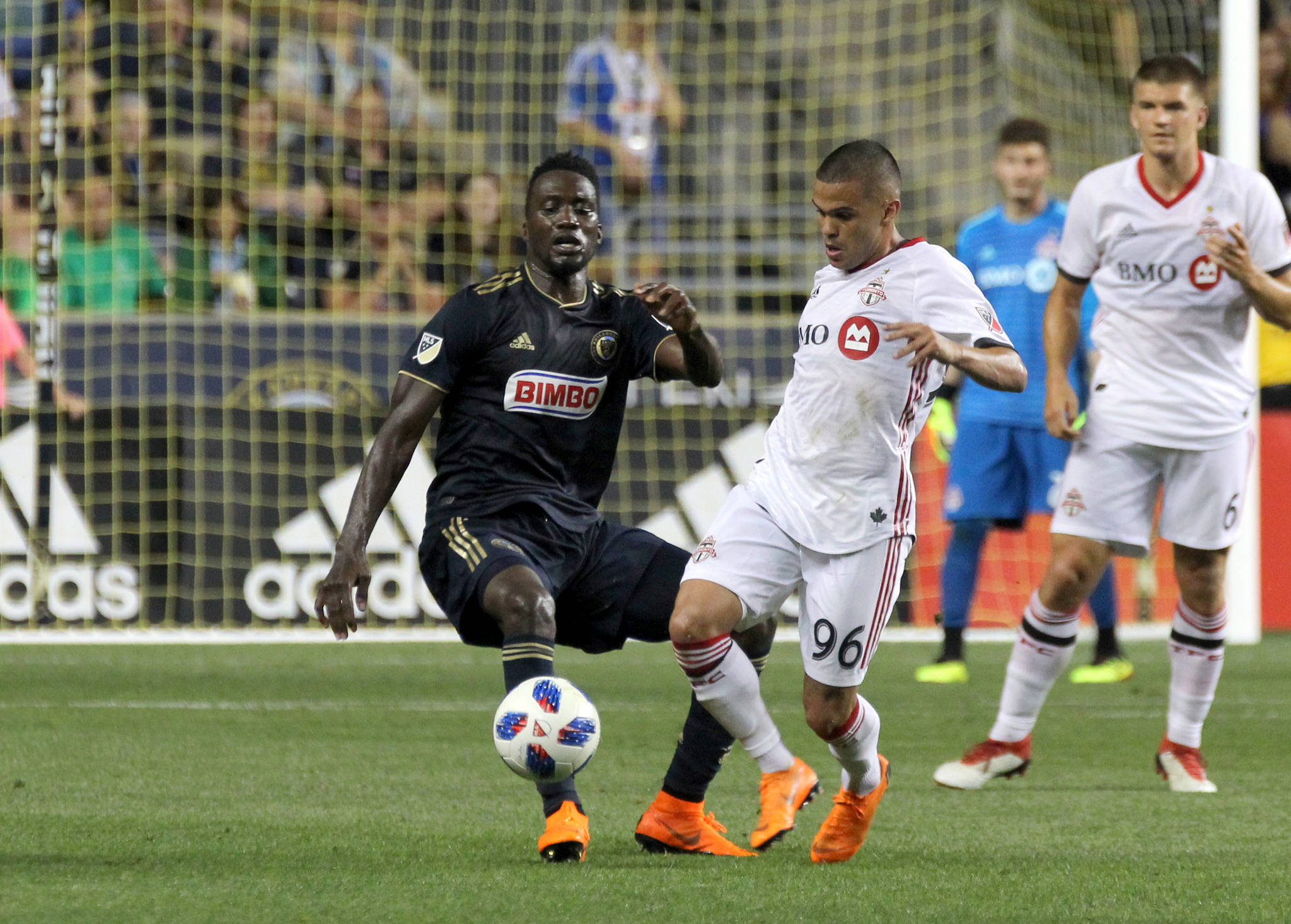 C. J. Sapong gets in the mix.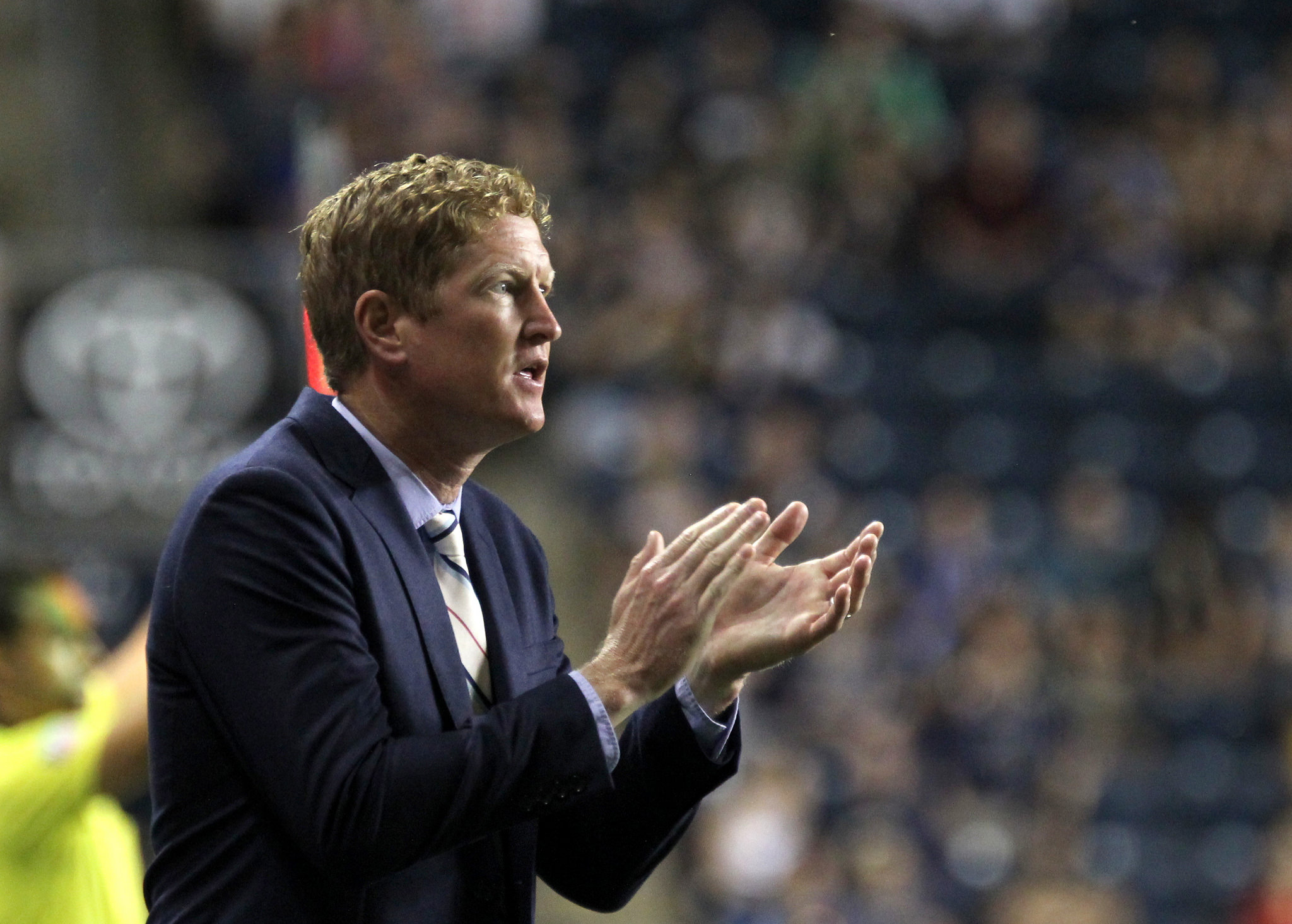 Jim Curtin tries to spark the players.
Trusty controls out of the back.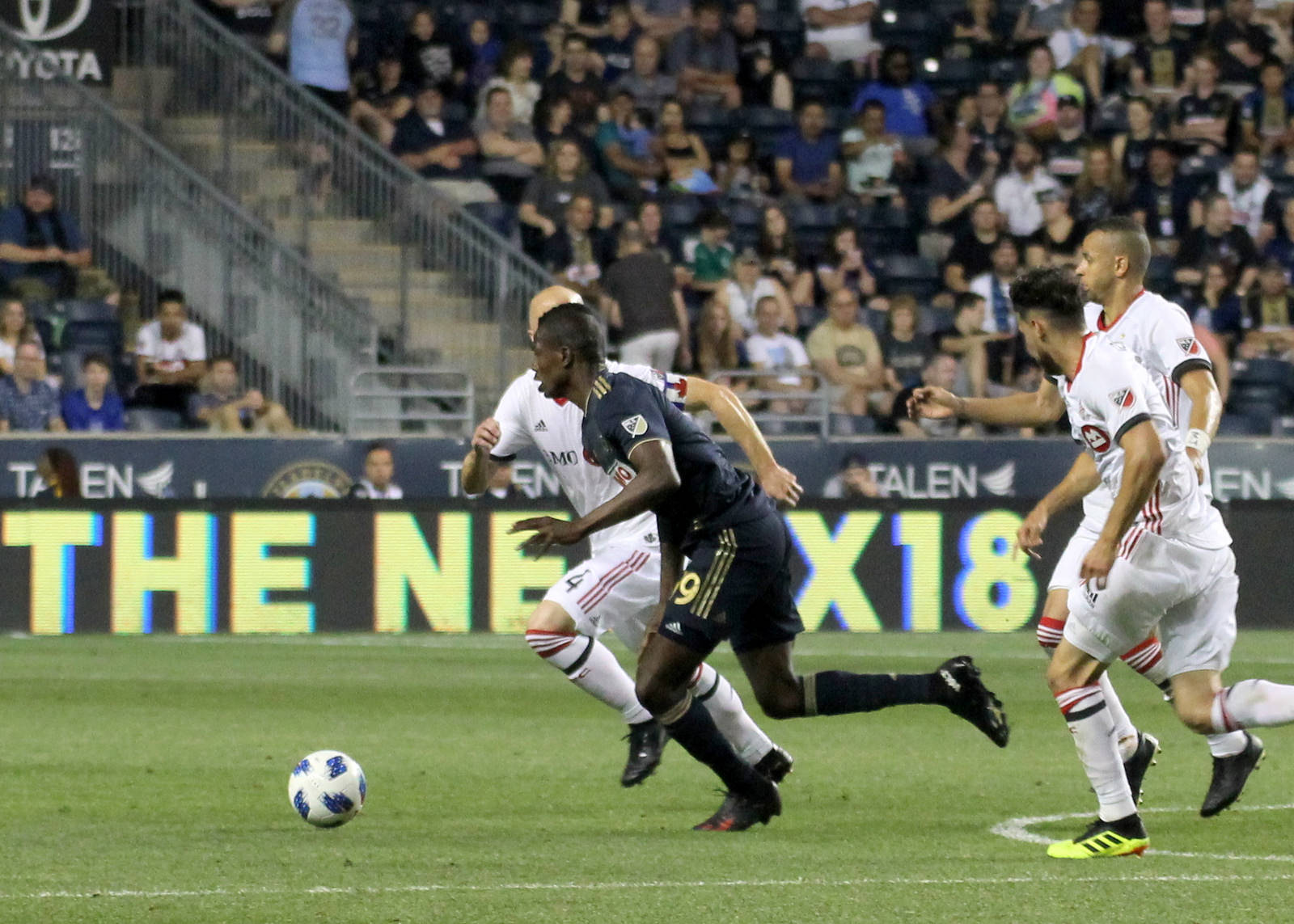 Cory Burke comes in at center.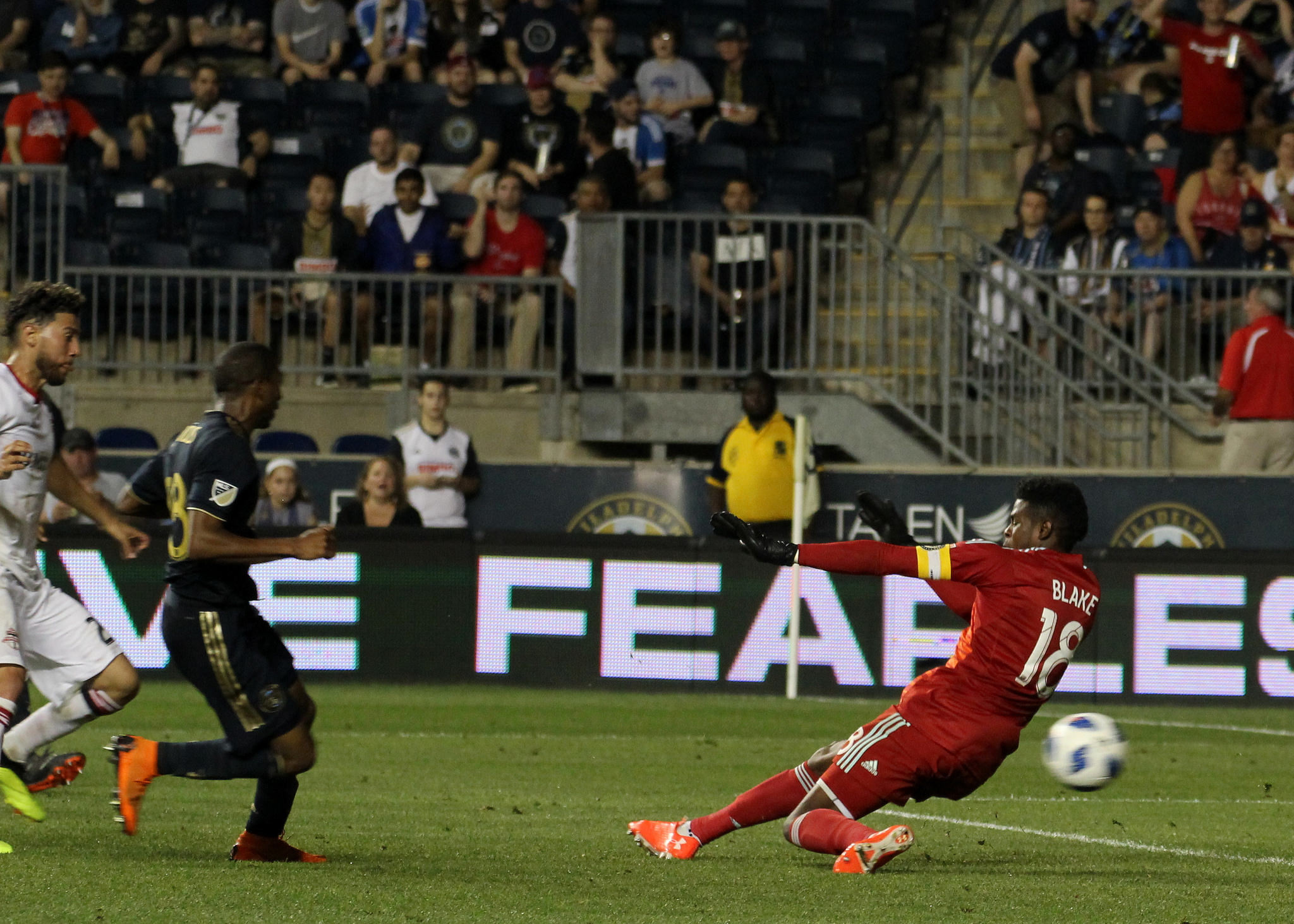 Jonathan Osorio gets a second goal past Andre Blake.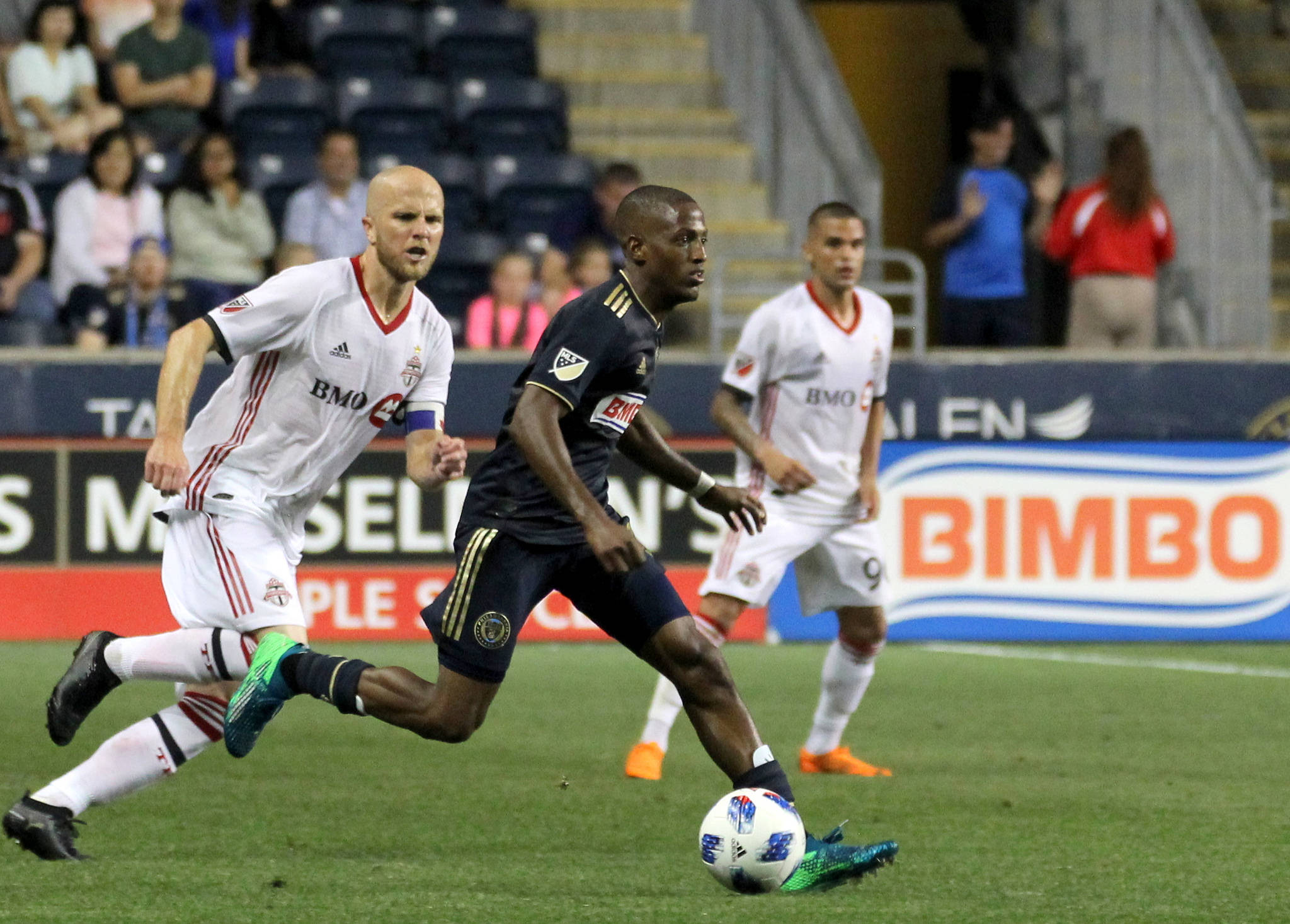 Picault keeps looking for an opening.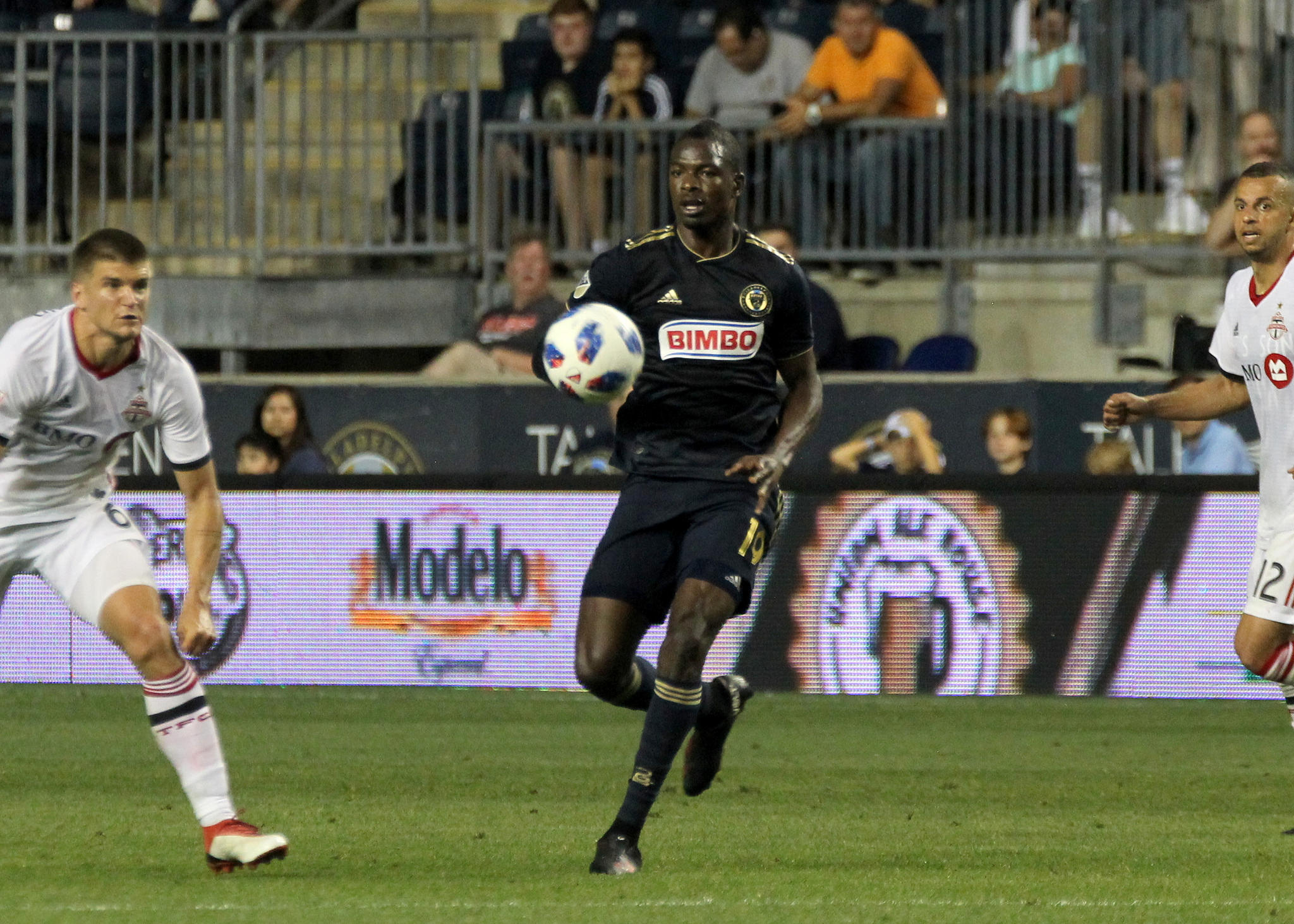 Burke couldn't break down the defense.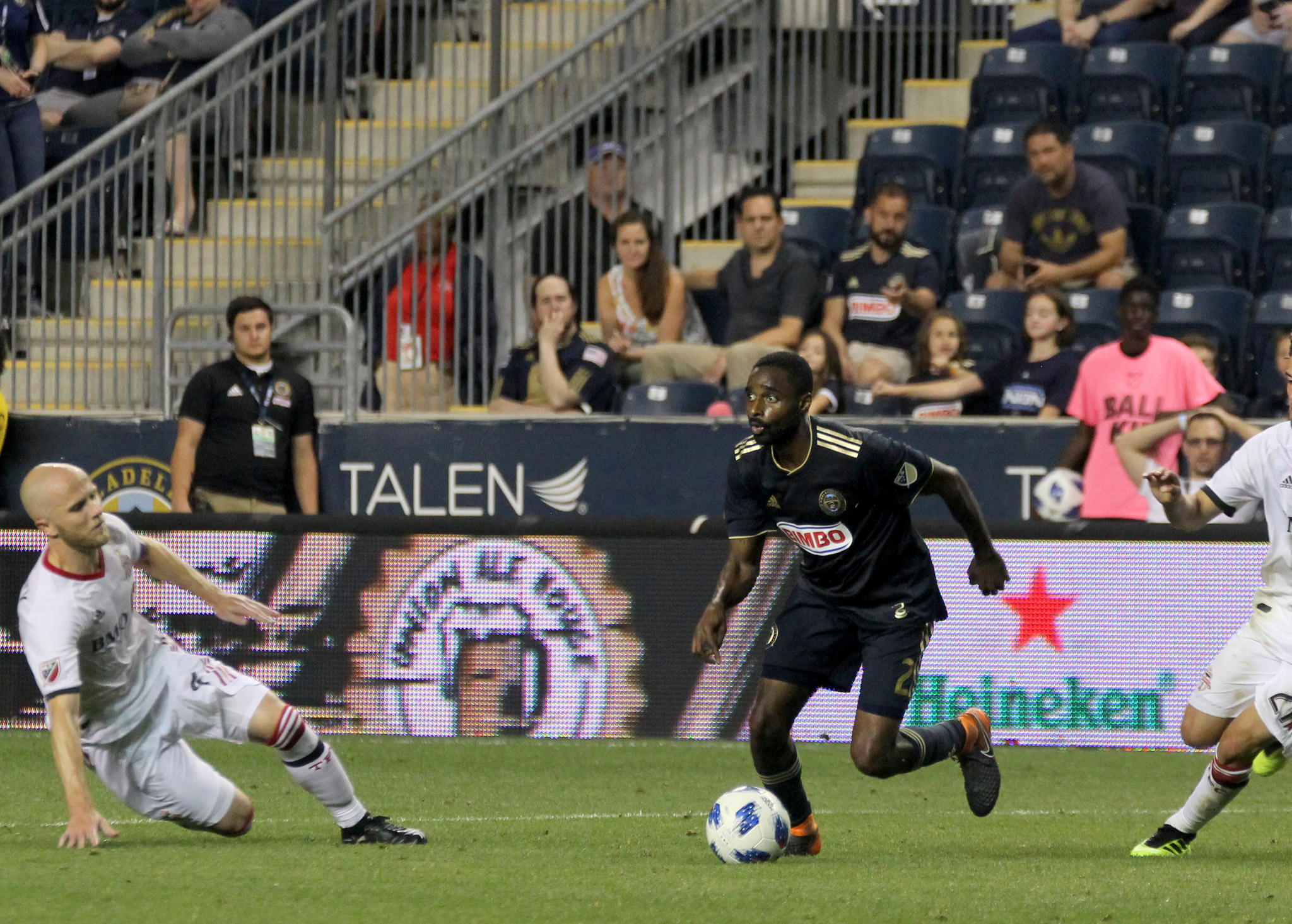 Warren Creavelle moved well through the midfield.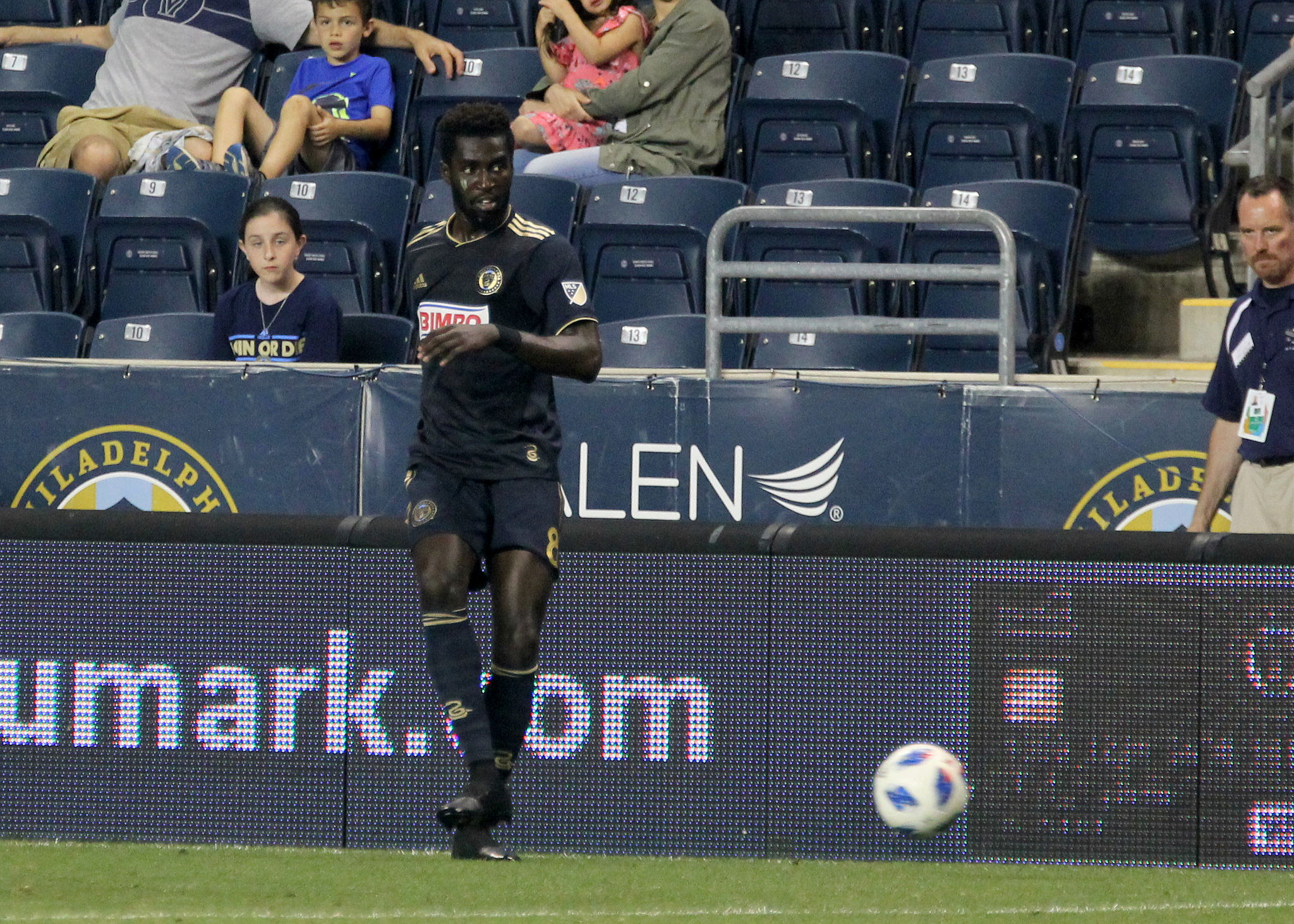 Derrick Jones made it to the pitch.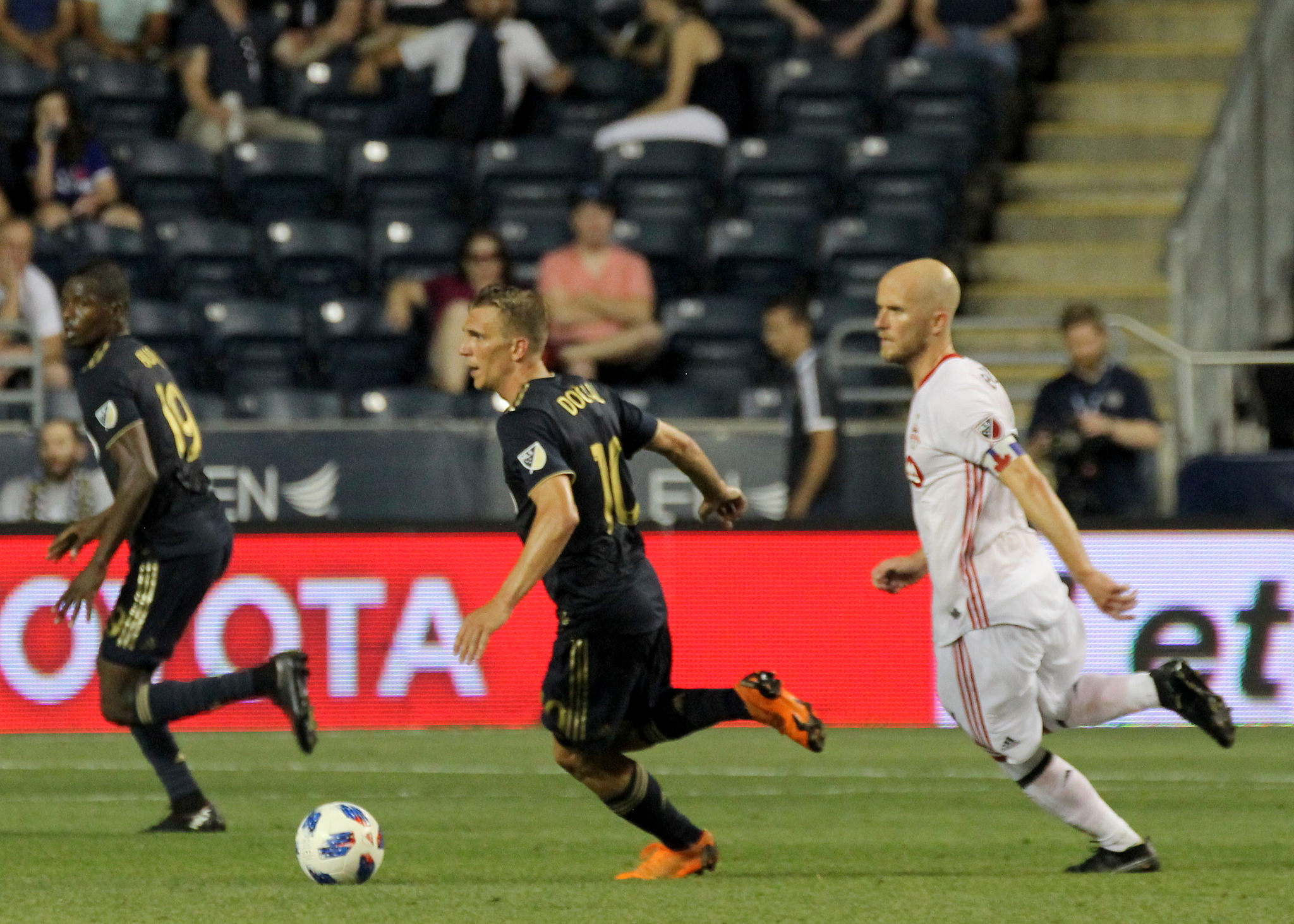 Dockal and Michael Bradley went stride for stride.
For more photos, check out Paul's Flickr page and feel free to leave comments.