PSP photographer Paul Rudderow was on hand for Saturday night's chilly match, as the Philadelphia Union were unable to get a win and settled for a 1-1 tie with the San Jose Earthquakes. Here's what he saw.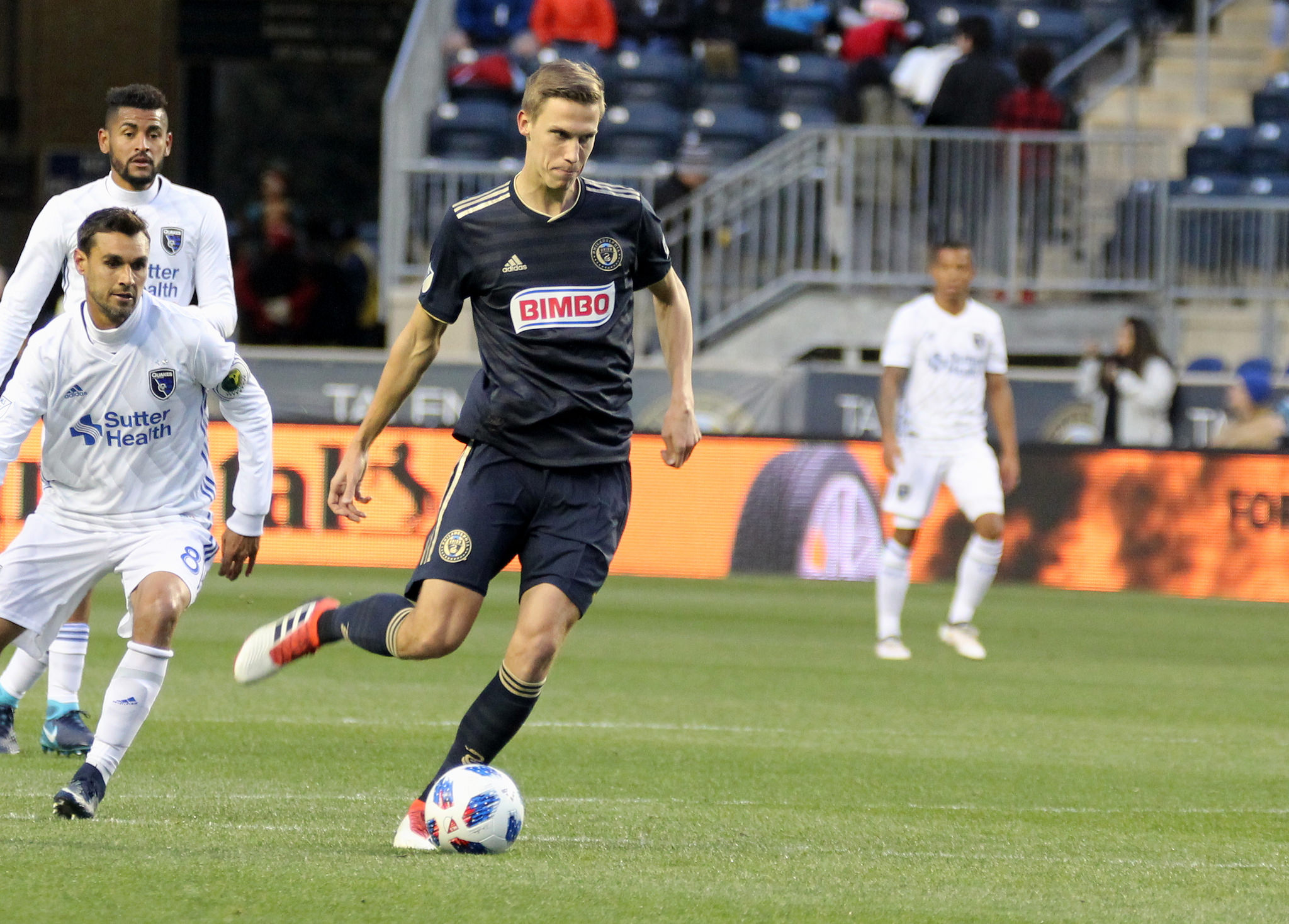 Jack Elliott passing around the back.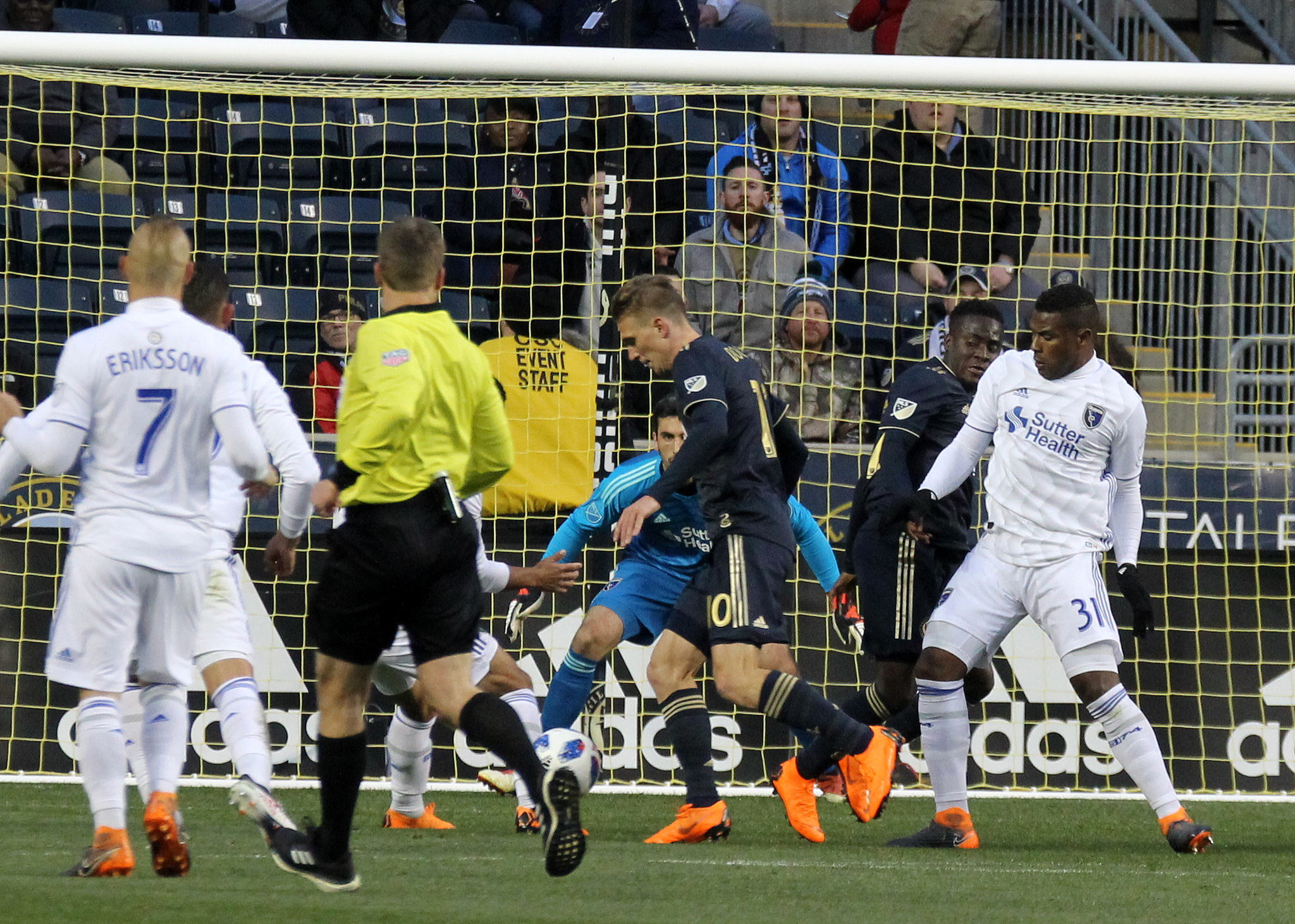 Borek Dockal working in the eighteen.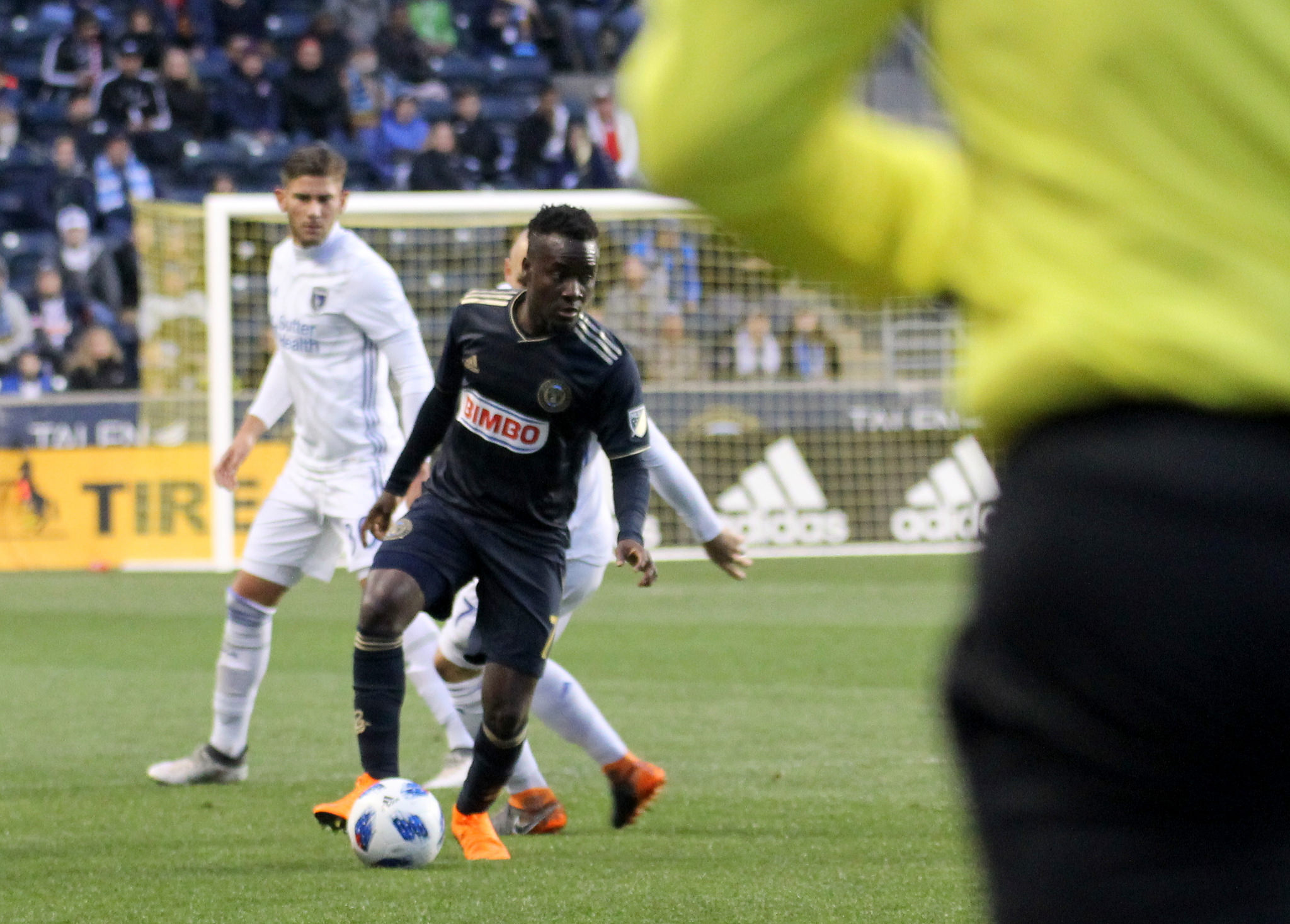 David Accam turns to regroup.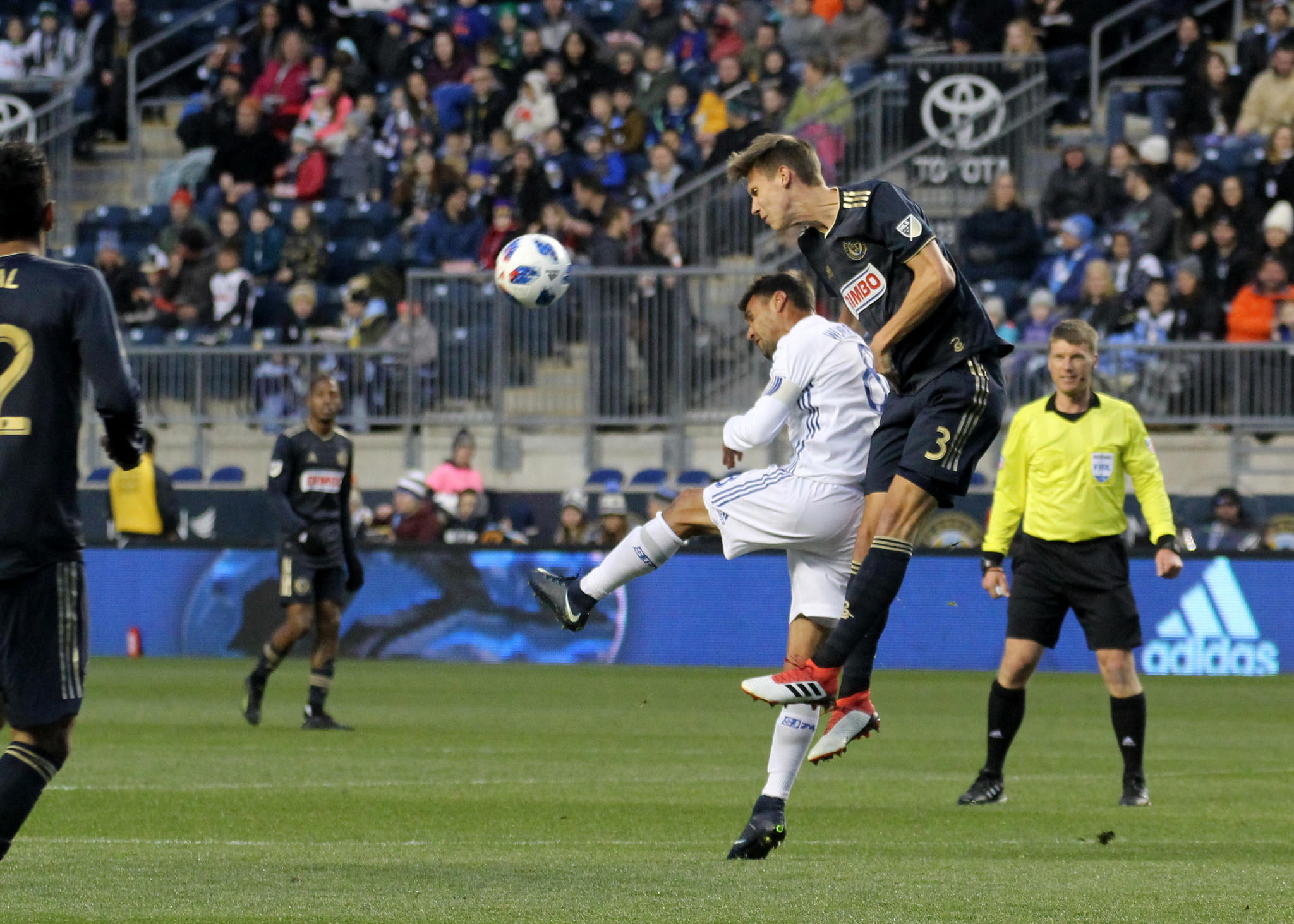 Elliott with a strong aerial game.
Andre Blake with another quiet but strong game.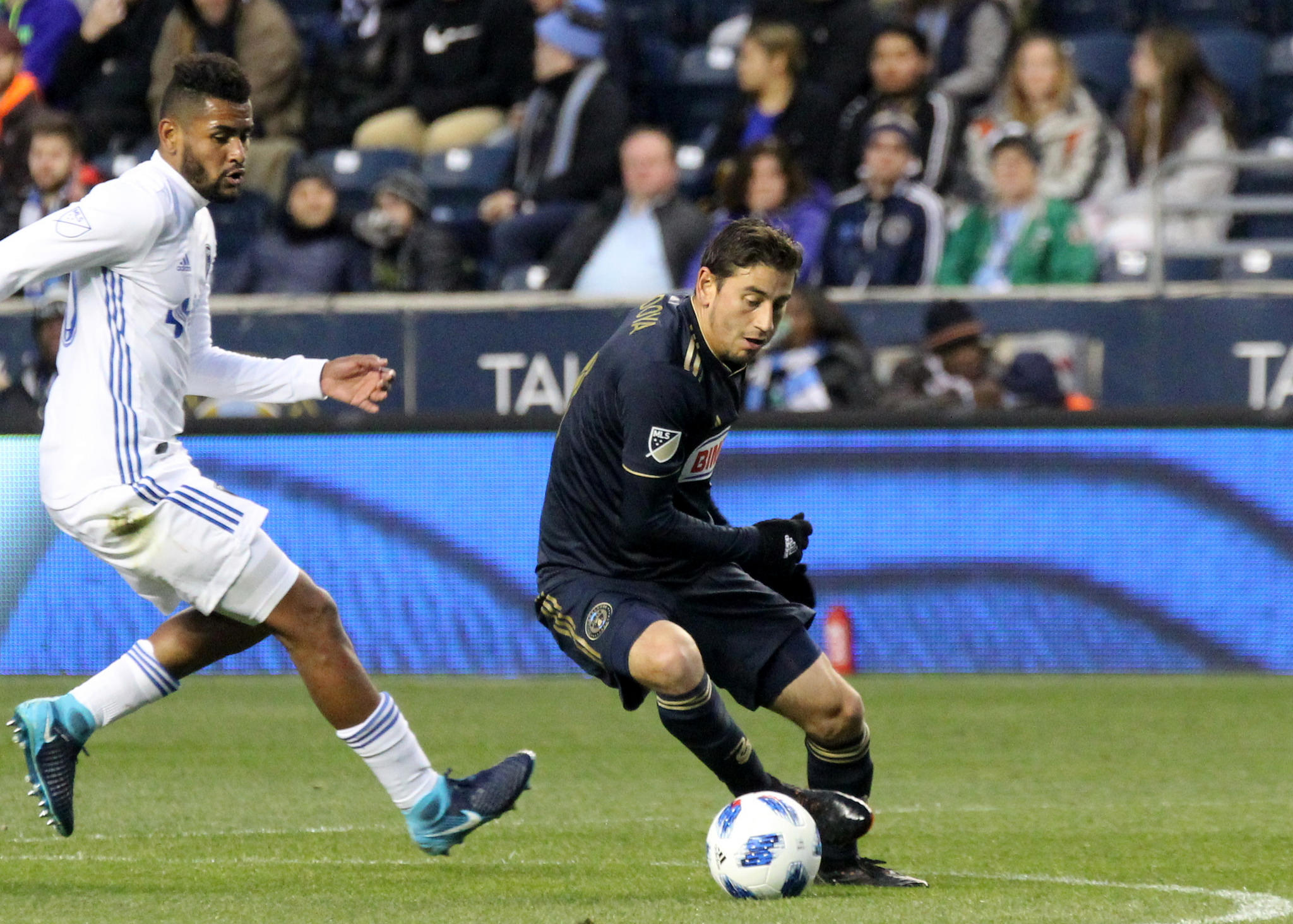 Alejandro Bedoya reverses direction.
Keegan Rosenberry gets Vako leaning the wrong way.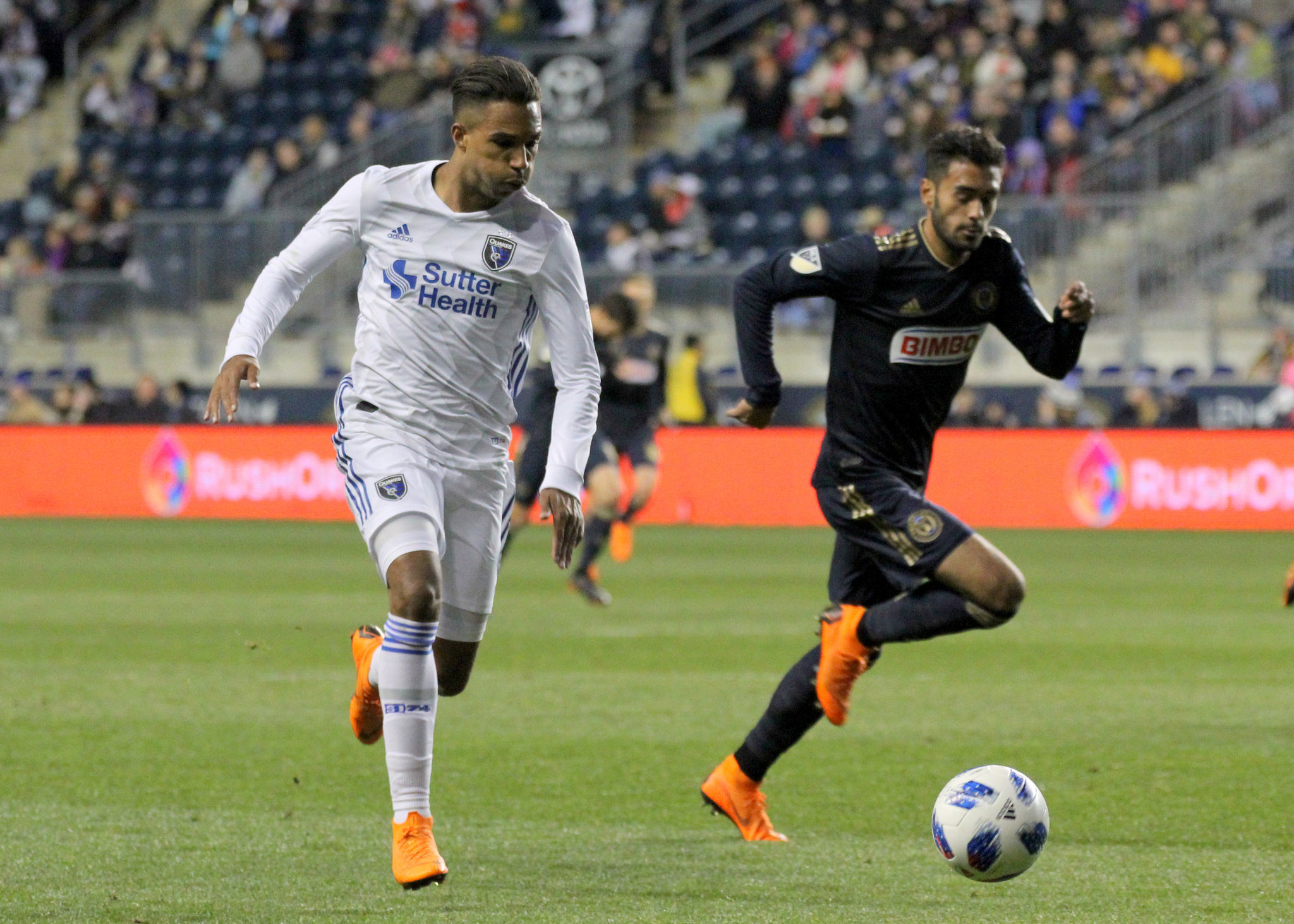 Danny Hoesen gets a step on Matt Real.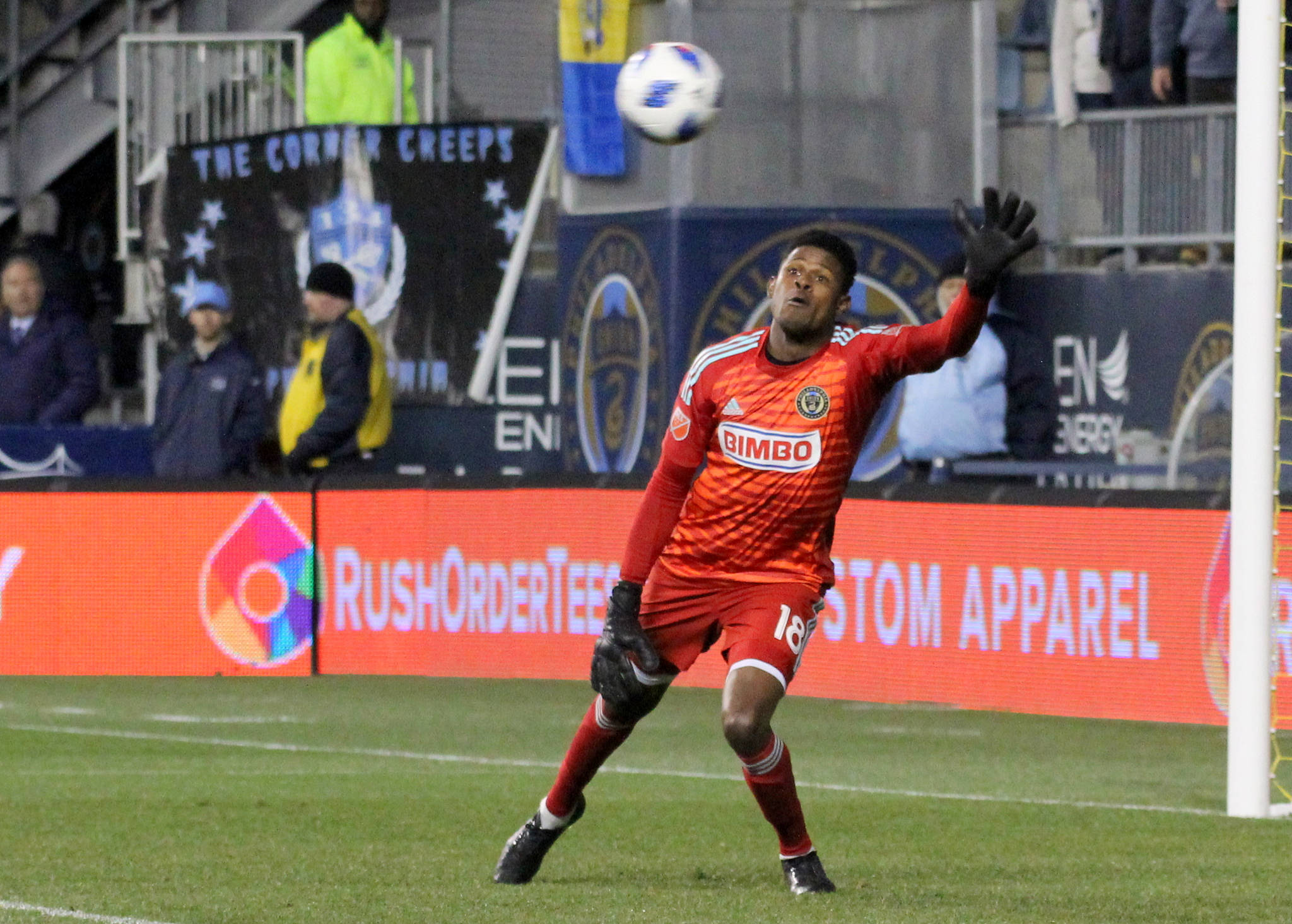 Blake had little chance on Magnus Eriksson's goal.
Bedoya tried to pick the pocket of Vako.
Haris Medunjanin gets separation from Chris Wondolowski.
Real pushes up the wing.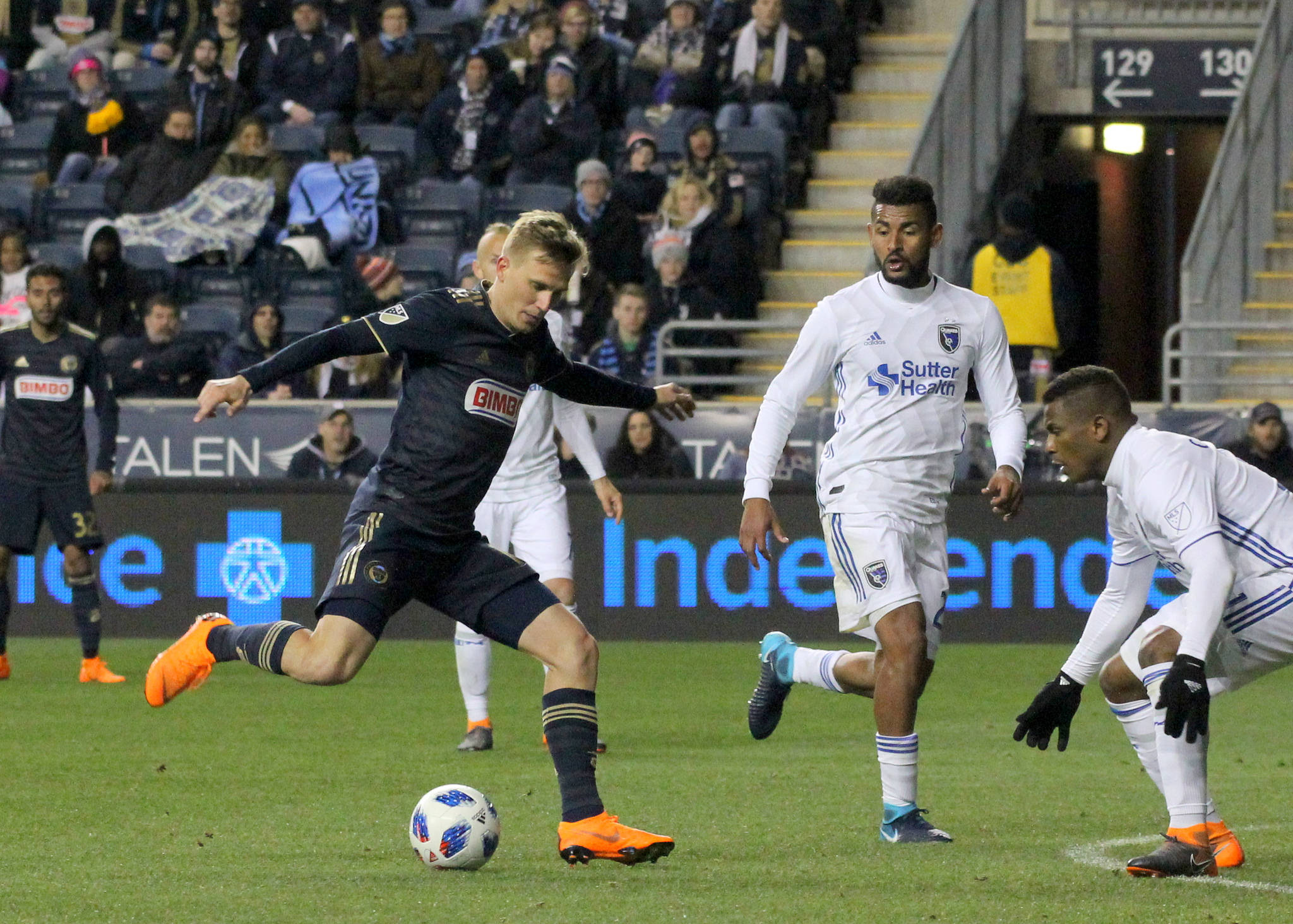 Dockal looking for an opening.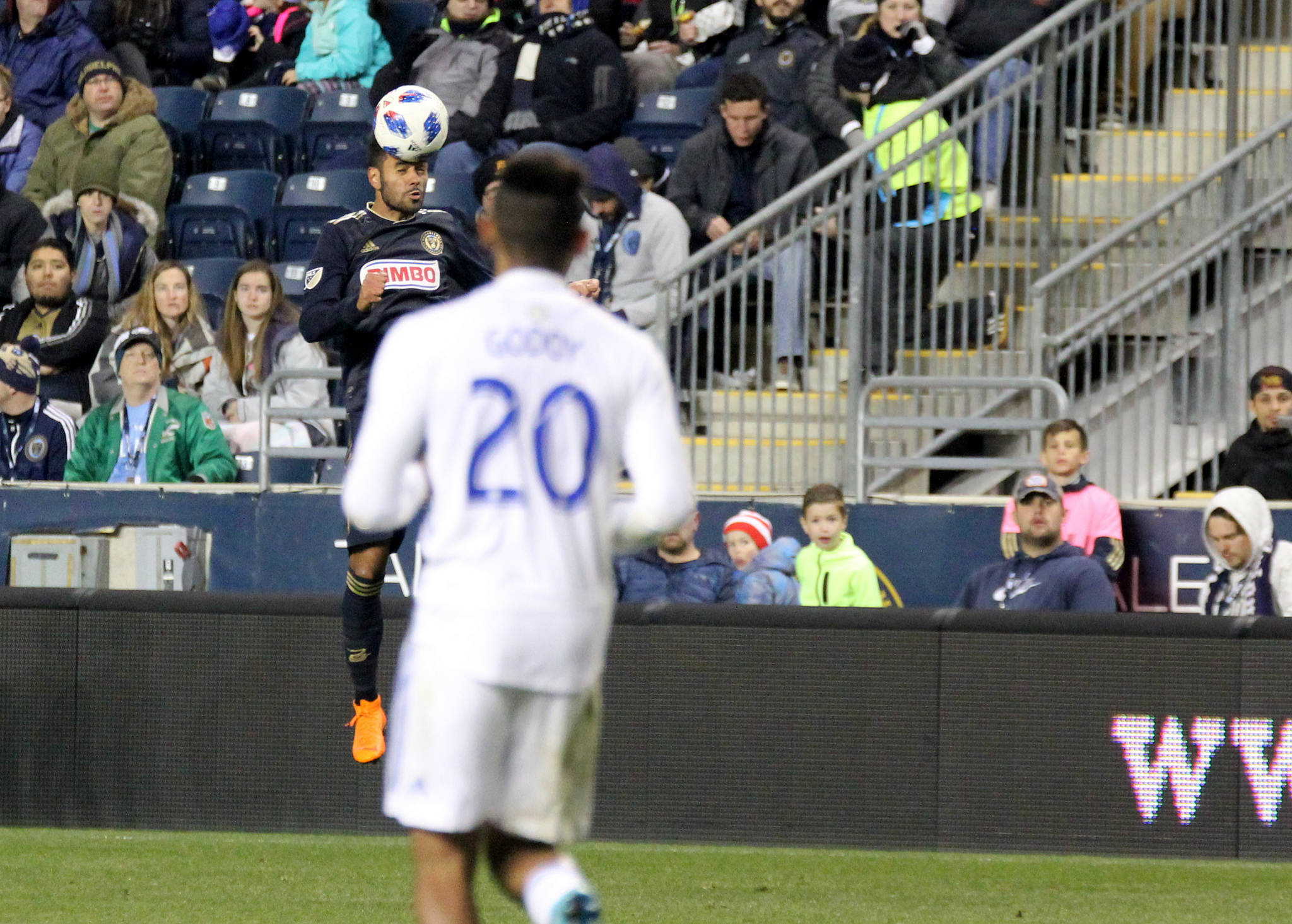 Real cuts off a clearance attempt.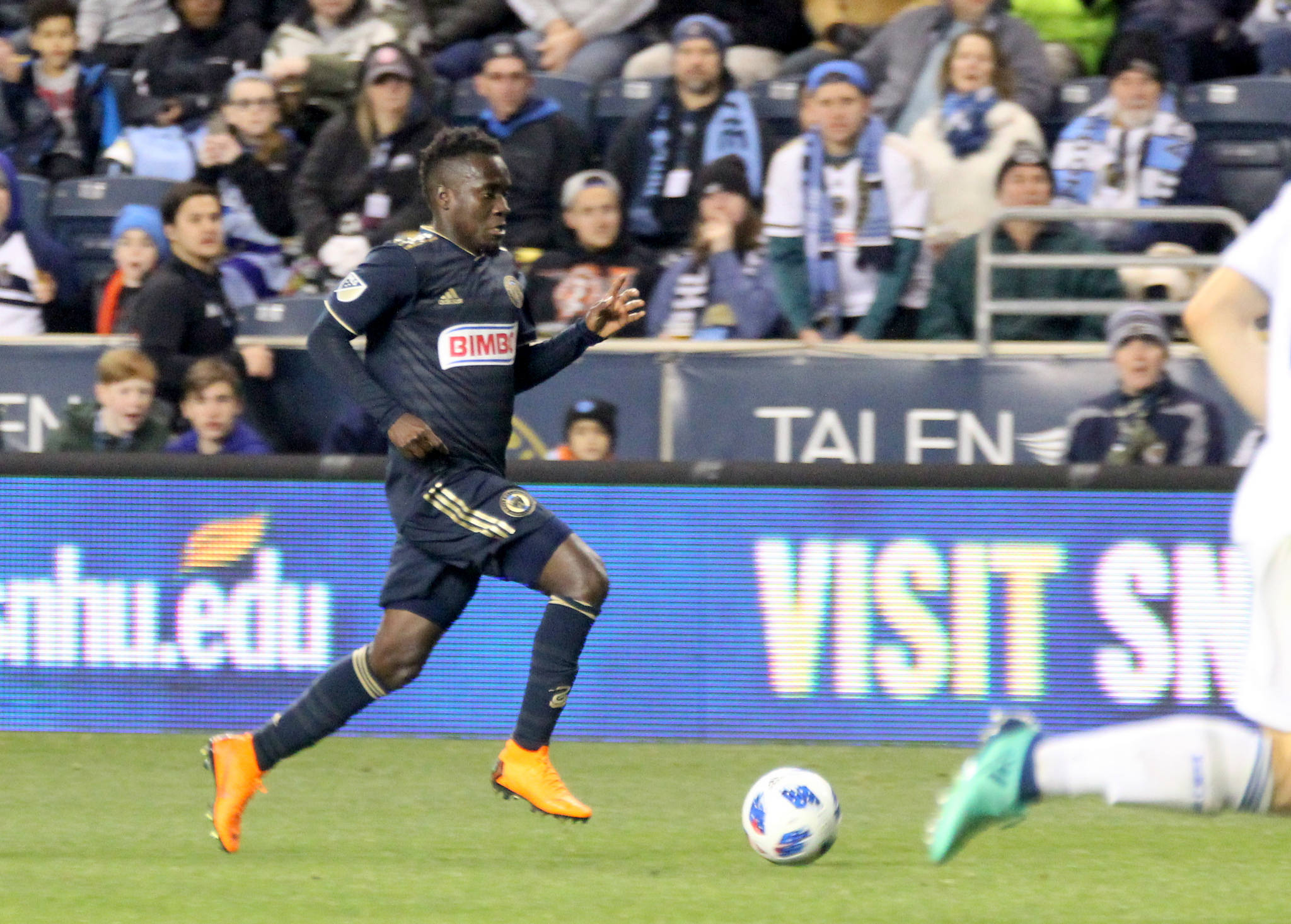 Accam flashes forward.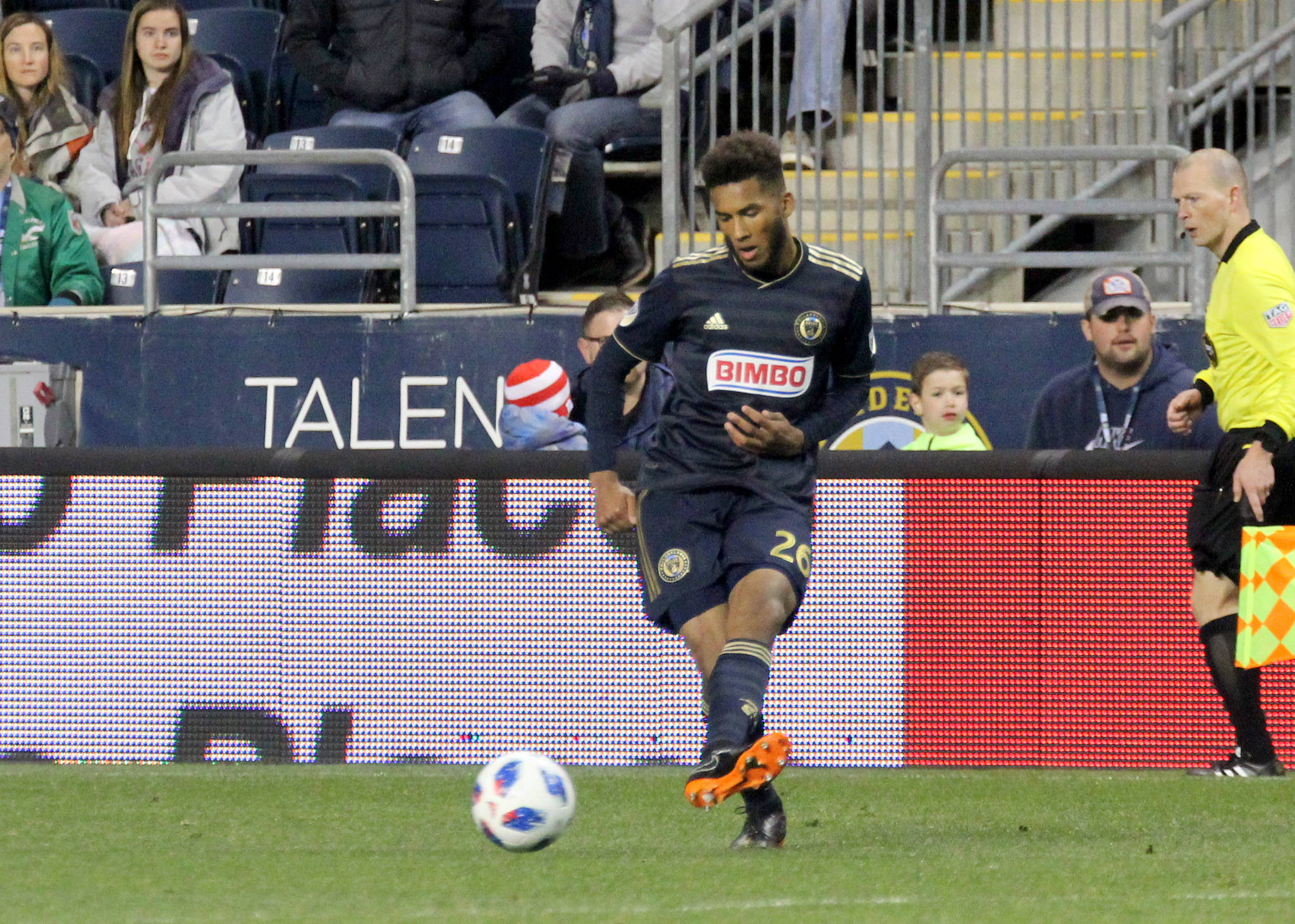 Auston Trusty was solid in the back.
Dockal continues to work forward.
Bedoya finds the back on the net with a nice header.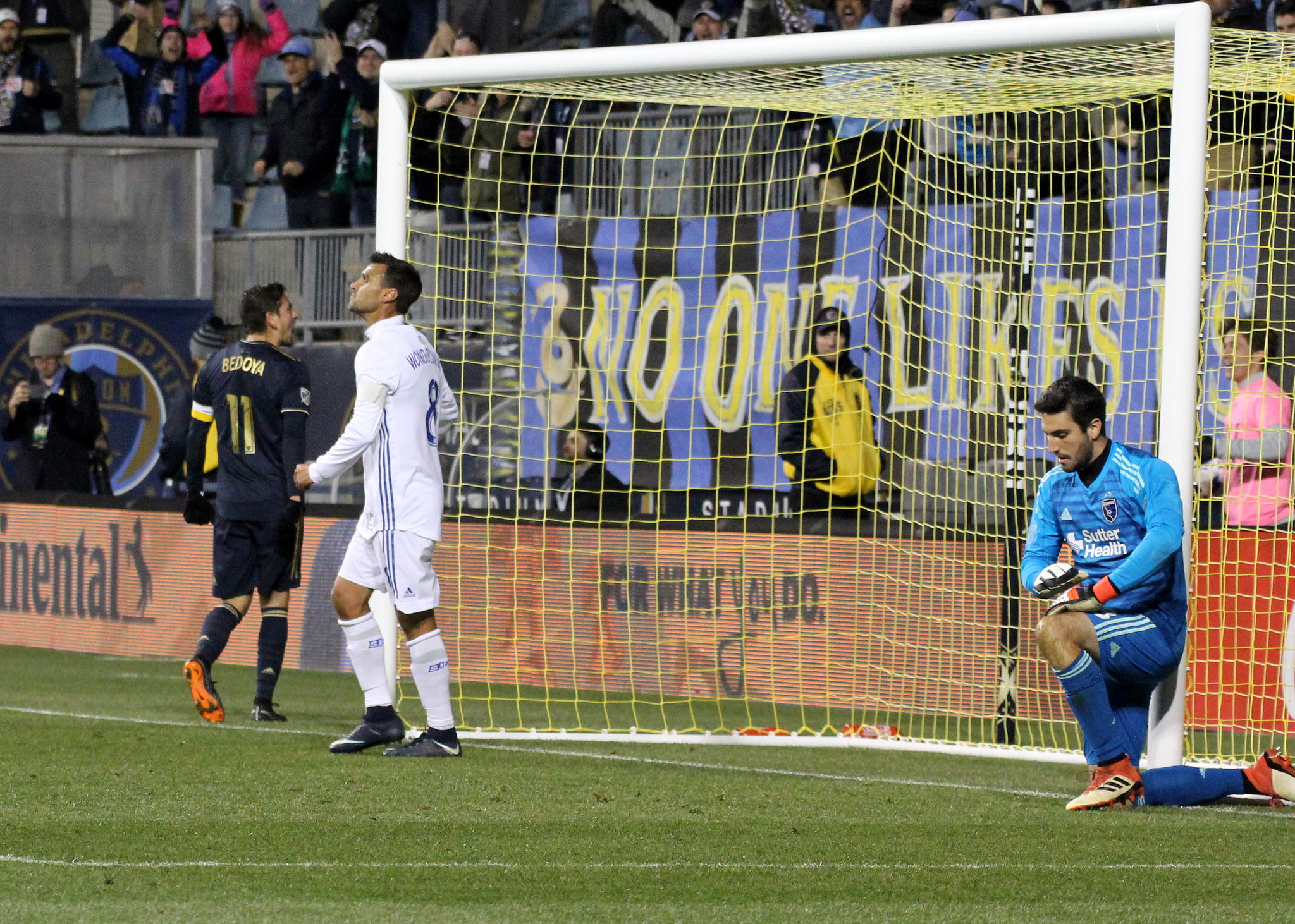 Which gives some hope for a comeback.
At least the Sons of Ben were happy.
C. J. Sapong had a strong game in the air.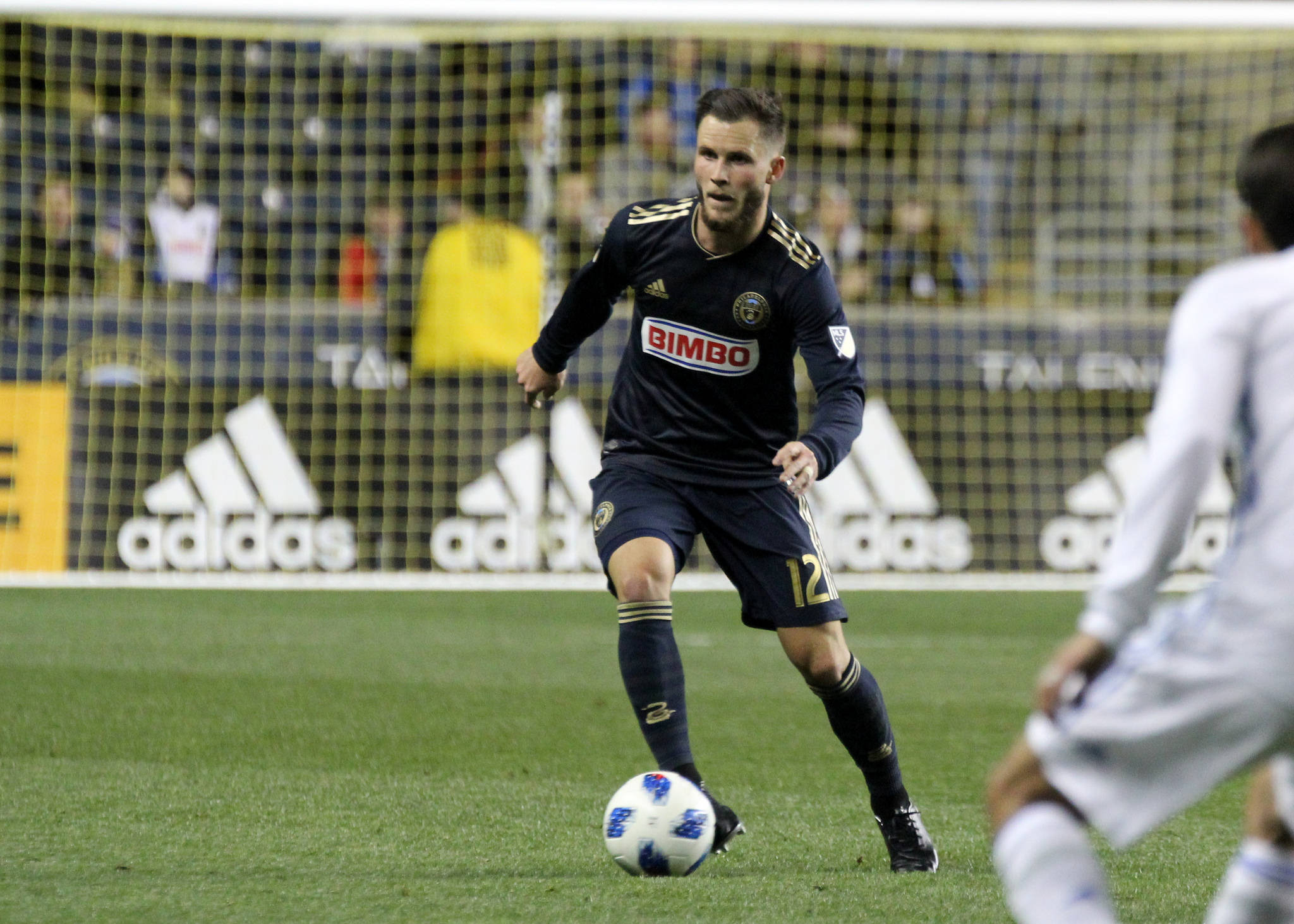 Rosenberry continues the press.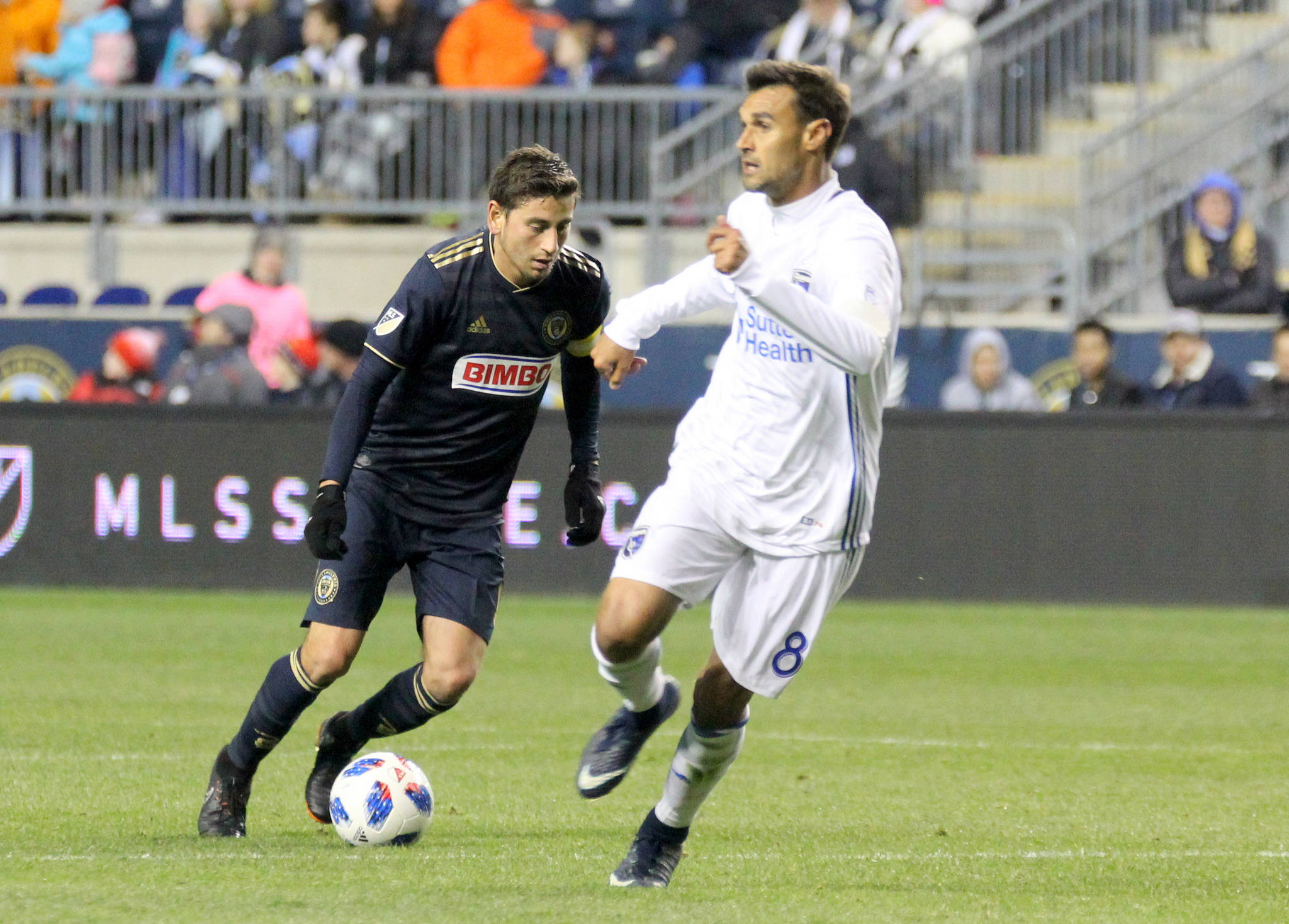 Bedoya turns Wondo.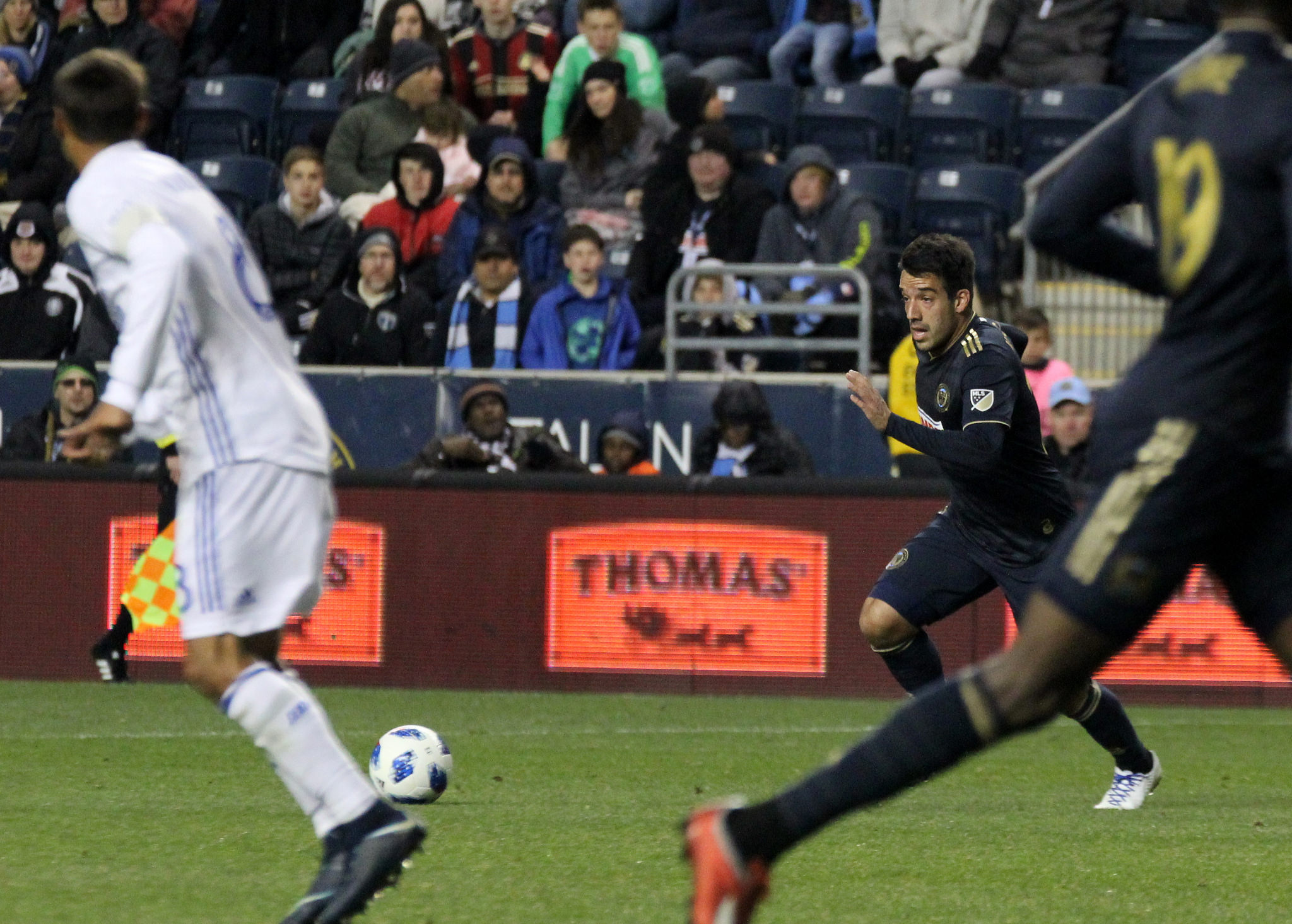 Ilsinho enters with some fancy footwork.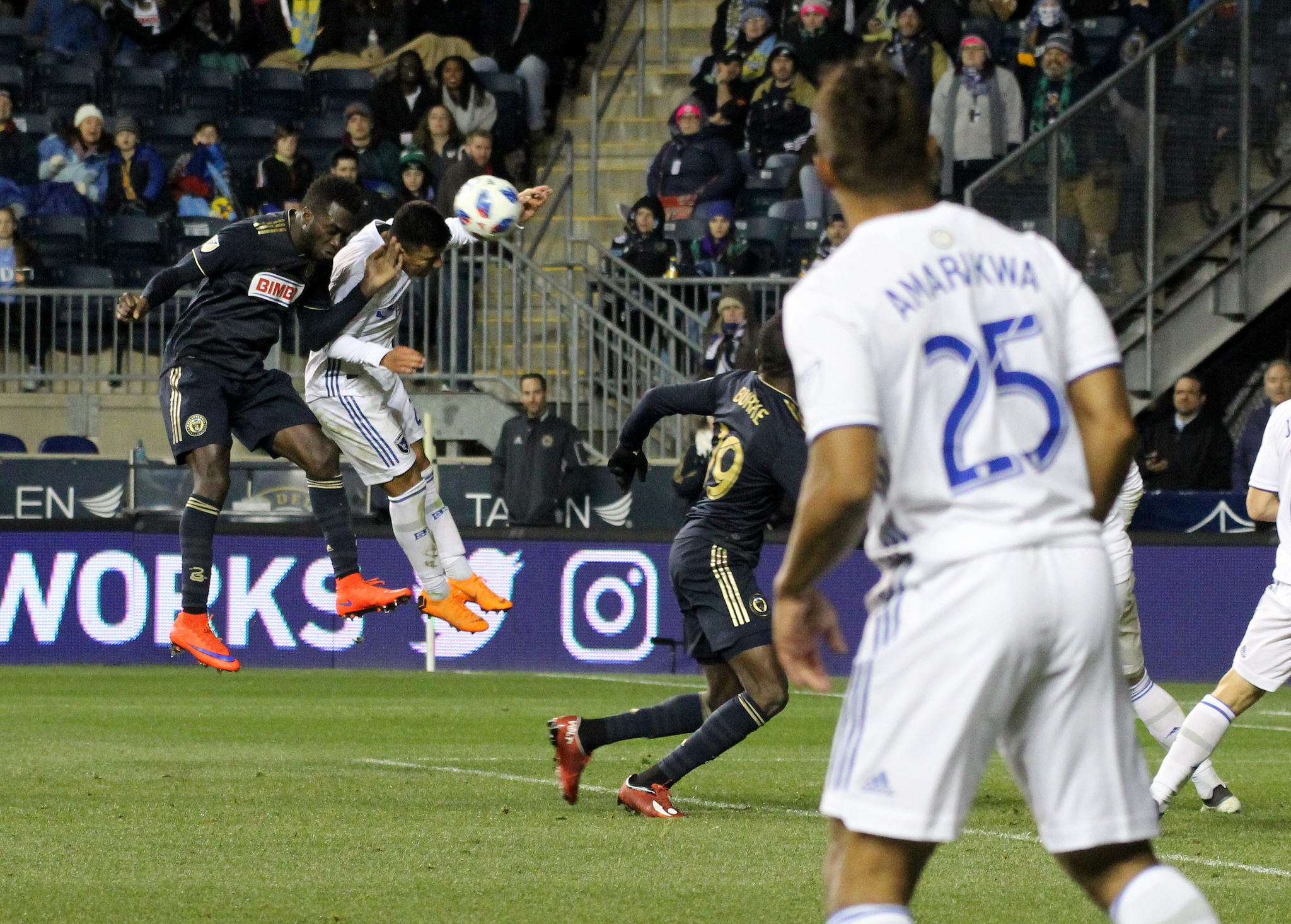 Sapong heads towards goal…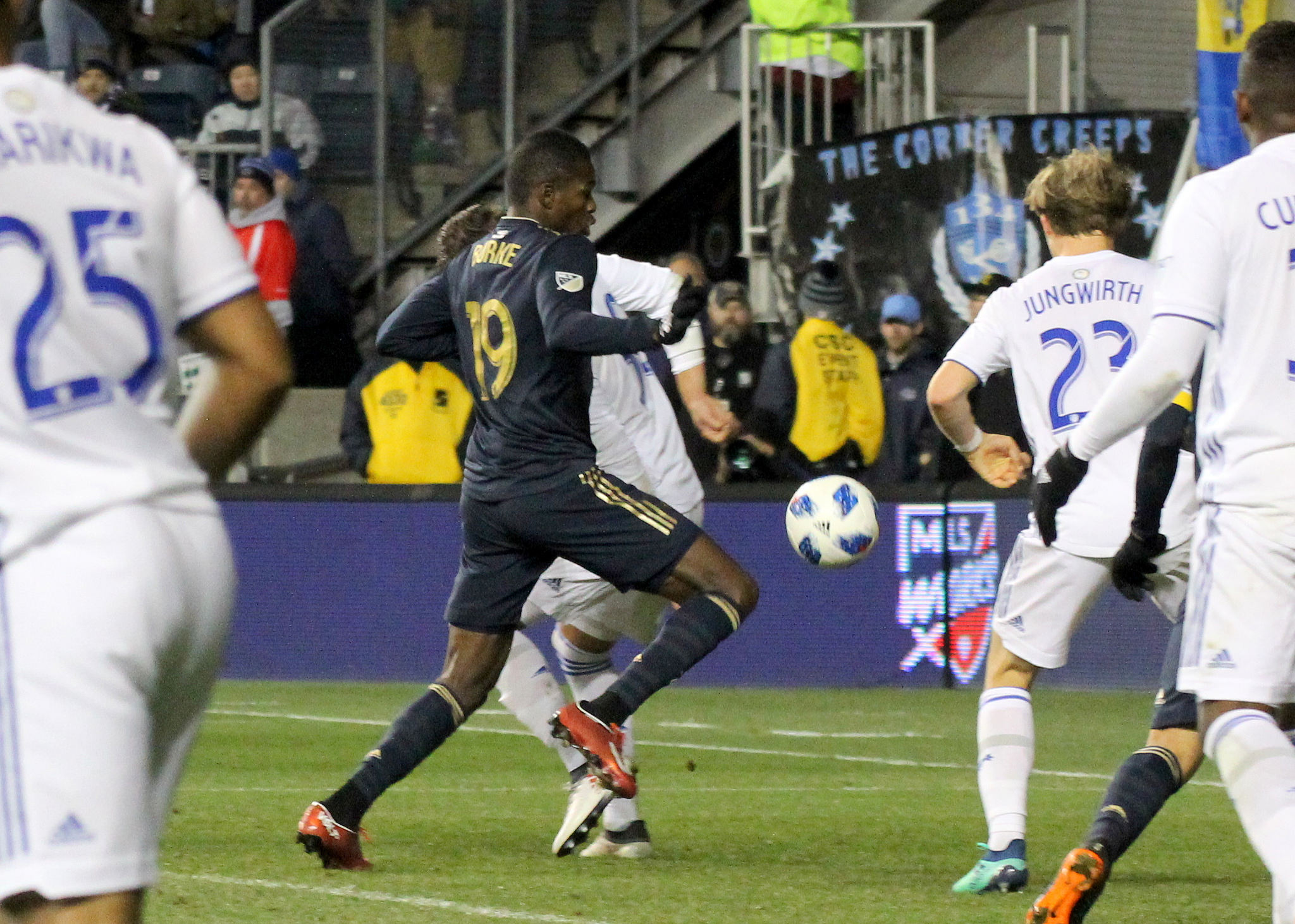 And Cory Burke almost finishes.
Just kind of turned out to be one of those games!
Trusty tried to push the play.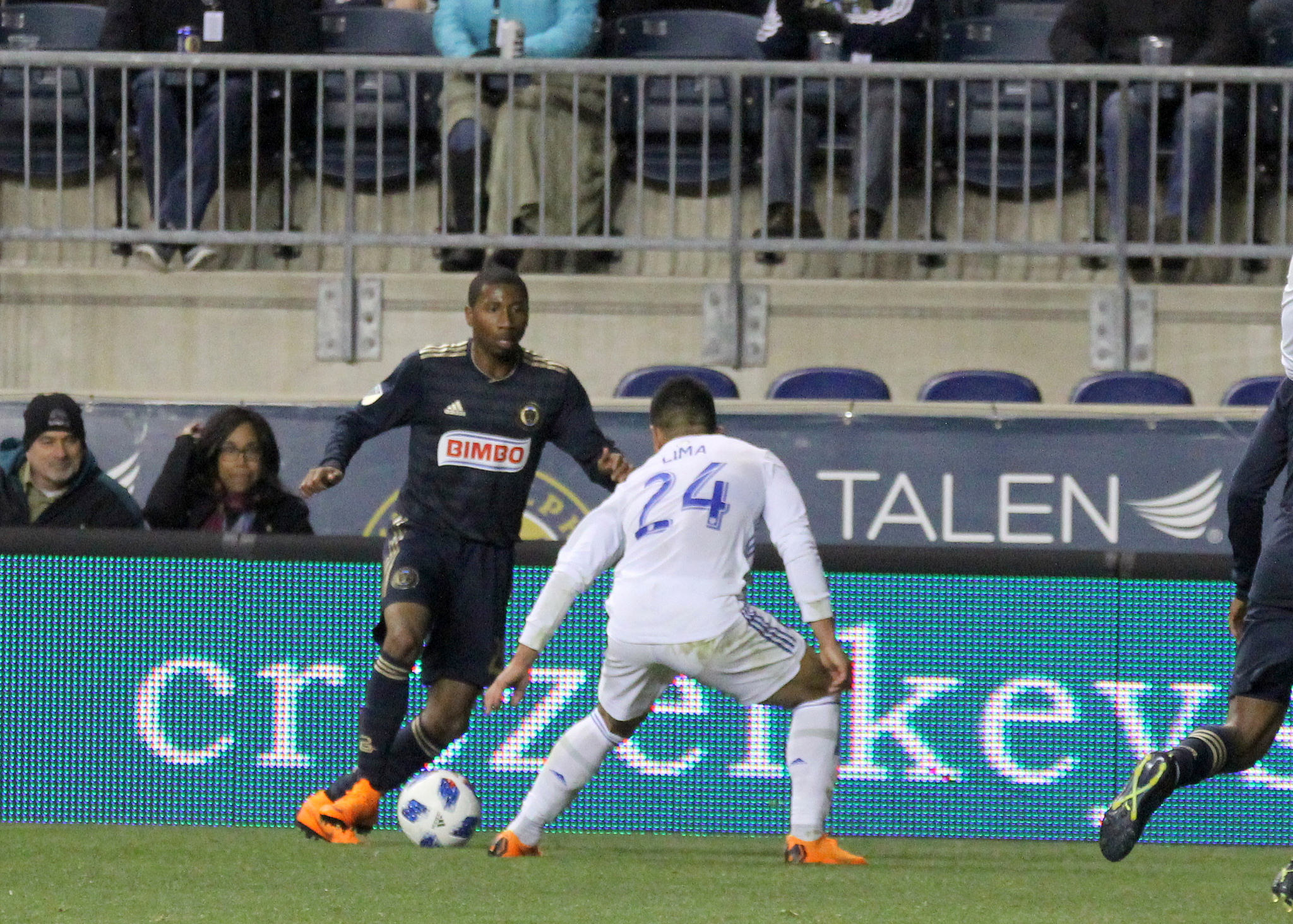 It was great to see Ray Gaddis pushing forward.
Medunjanin with a late attempt.
For more photos, check out Paul's Flickr page and feel free to leave comments.