BETHLEHEM STEEL FC 2018 ROSTER MOVES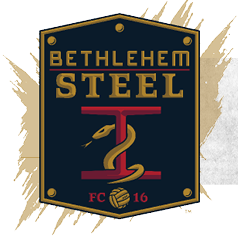 Thursday morning, Bethlehem Steel FC announced a handful of roster moves in preparation for the 2018 season. Philadelphia Union's USL affiliate decided to pick up the contract options of five players. Those five were:
Defenders – Matt Real and Matthew Mahoney
Midfielders – Chris Nanco and Santi Moar
Forward – Cory Burke
The above mentioned five join captain and elder statesmen of the 2017 squad James Chambers as the only ones under contract for 2018.
Steel FC decided to decline the options on the following four players:
Defenders – Charlie Reyman and Hugh Roberts
Midfielders – Chris Wingate and Amoy Brown
The following three players are currently out of contract:
Midfielders – Yosef Samuel and Josh Heard
Forward – Seku Conneh
What do the roster moves mean?
The Philadelphia Union organization were smart to pick up options on Real, Mahoney, Nanco, Moar, and Burke. However, they were very foolish in declining Hugh Roberts' contract option. Roberts was a solid defender all-season long. He also provided a veteran presence for a young defense.
Roberts finished first on the team in defensive clearances (112) and blocks (23). He also managed to complete the fifth most passes completed on the team (772) showing he possesses the distribution skills needed to be an effective defender. Roberts appeared in 26 matches and earned 23 starts, racking up a total of 2,091 minutes this USL season, fourth most on the team.
Conneh's option being declined also comes off as a bit surprising. He appeared in 26 games and started 19 of those. He played 1,783 minutes this year shooting 49 shots and converting a team-high 10 goals. He was a threatening offensive weapon most of the season. He was second only to Cory Burke at the forward position. Burke's contract option was picked up as previously mentioned. Burke finished with 9 goals, 22 starts, and 2,040 total minutes – 6th most on the team.
PSP interviewed Real and Mahoney who will both be returning next season. Both players progressed nicely this year and received high-praise from Head Coach Brendan Burke throughout the second half of the season. Yosef Samuel, whom PSP also had the chance to speak with, is currently out of contract. The Ethiopian and current USMNT youth player will have to look elsewhere to continue his professional career.
From Head Coach Brendan Burke regarding both Conneh and Samuel: "We have decided to allow both players to pursue the next step in their careers elsewhere. They have both been major contributors to our success over the last two years and we wish them nothing but success at their next stop."
Bethlehem finished their season with a first round playoff loss to the East's top team, Louisville City FC Oct. 20 4-0.