PSP photographer Paul Rudderow was on hand for Wednesday night's match, as Philadelphia Union defeated Columbus Crew 3-0 in the second half of a home and away series. Here's what he saw.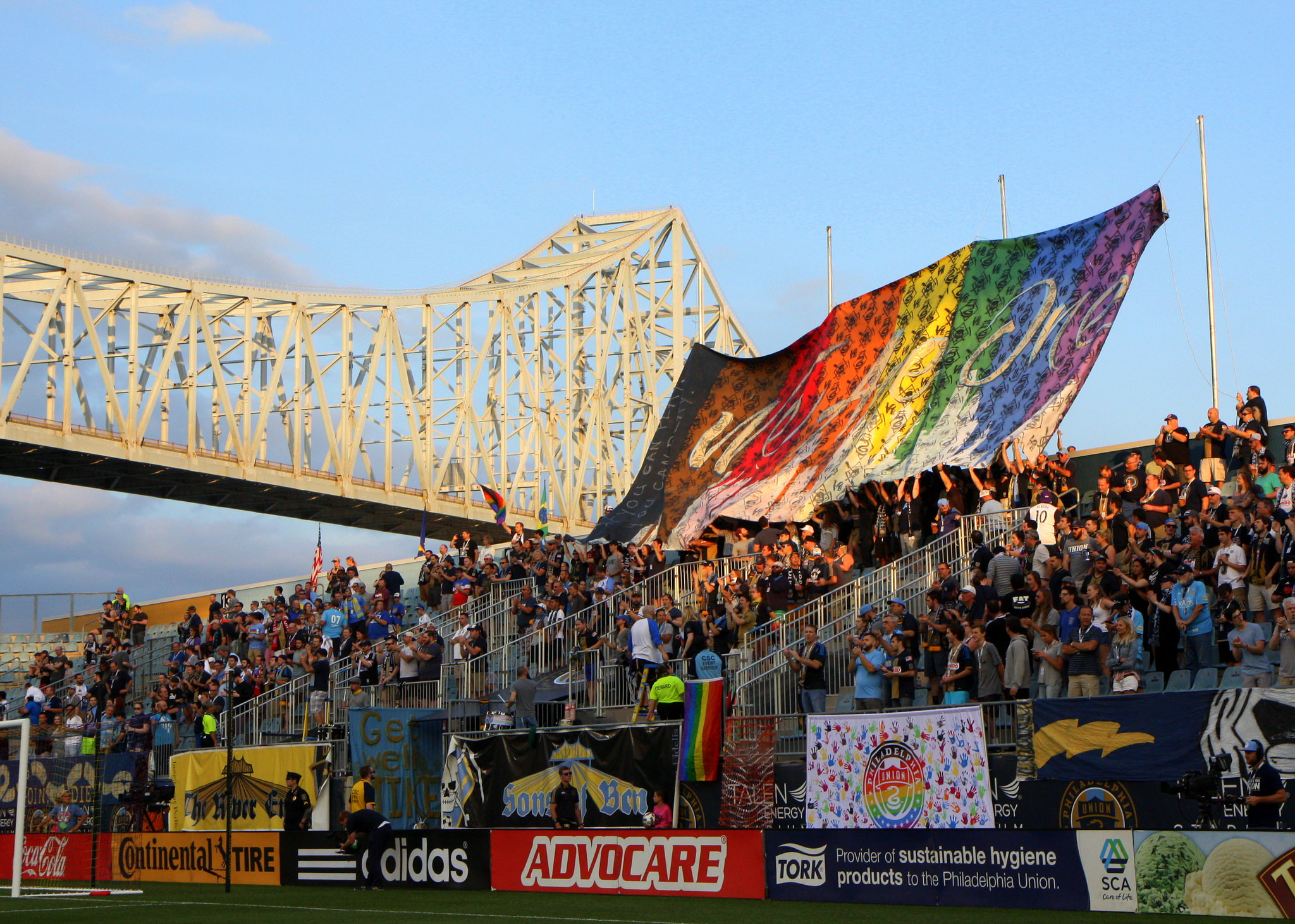 The Union and Sons of Ben celebrate Pride Night.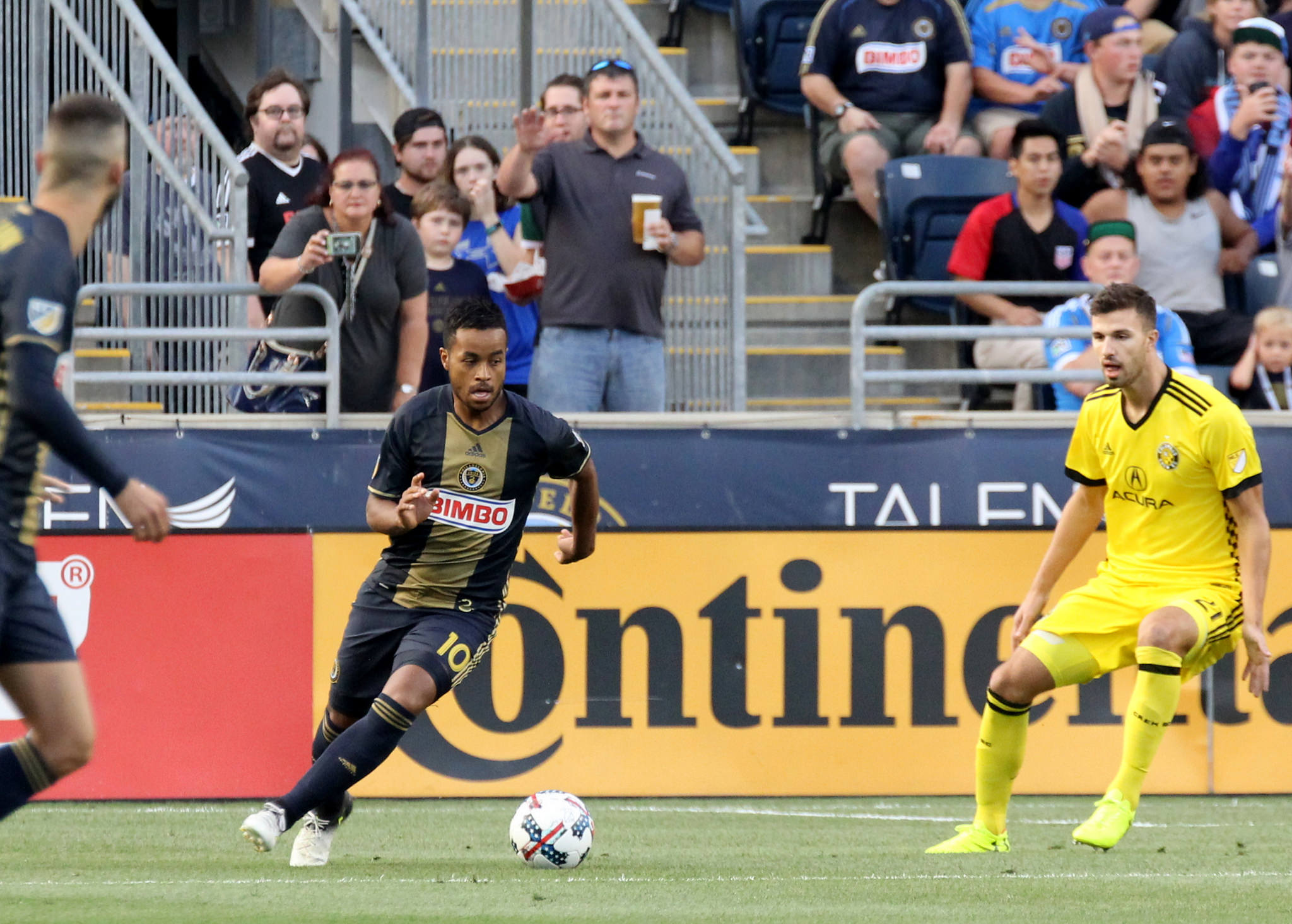 Roland Alberg works around Alex Crognale.
Ilsinho attracts attention with his footwork.
Oguchi Onyewu with a long reach.
John McCarthy cuts off the cross.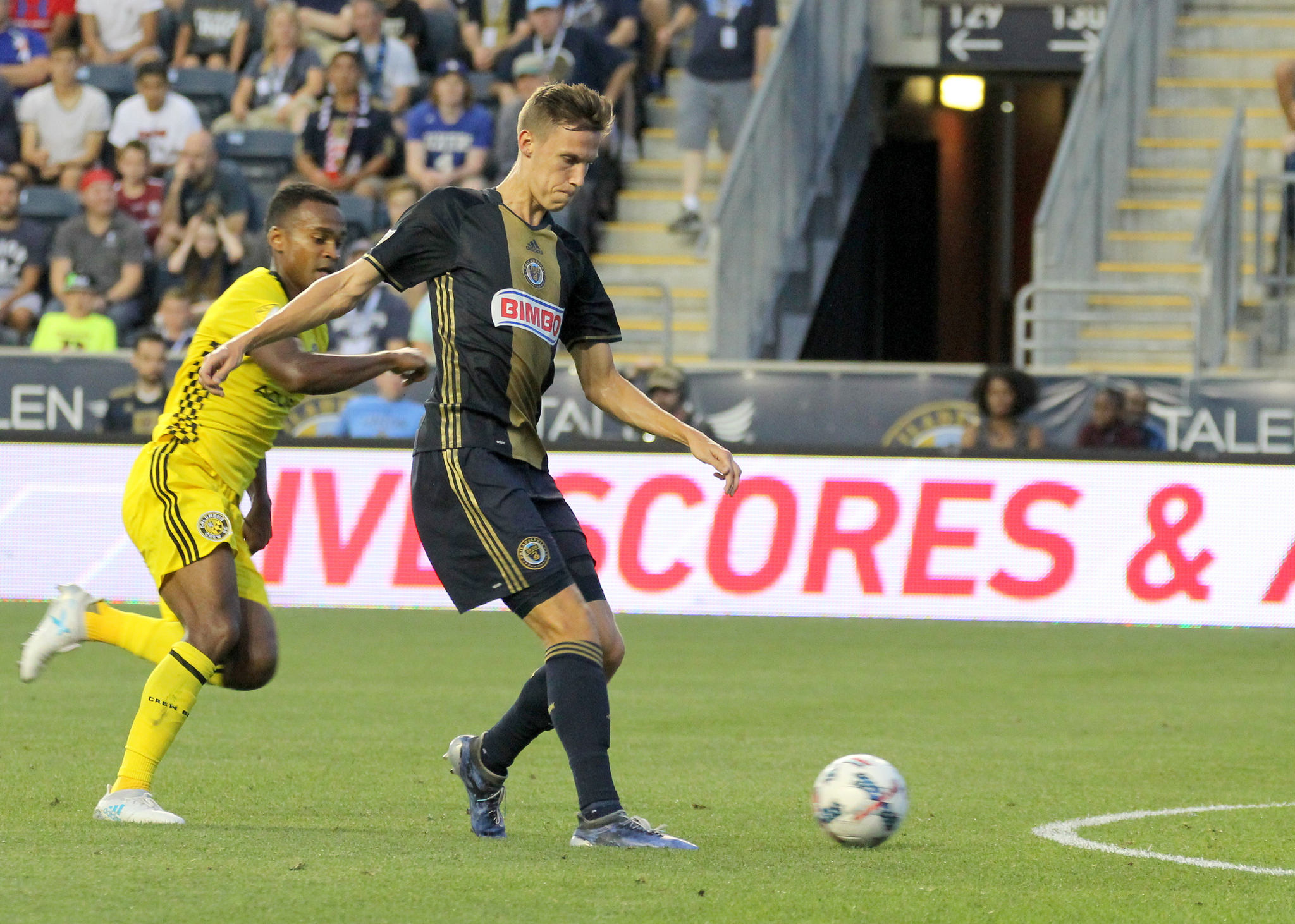 Jack Elliott with one of the few miscues of his rookie year.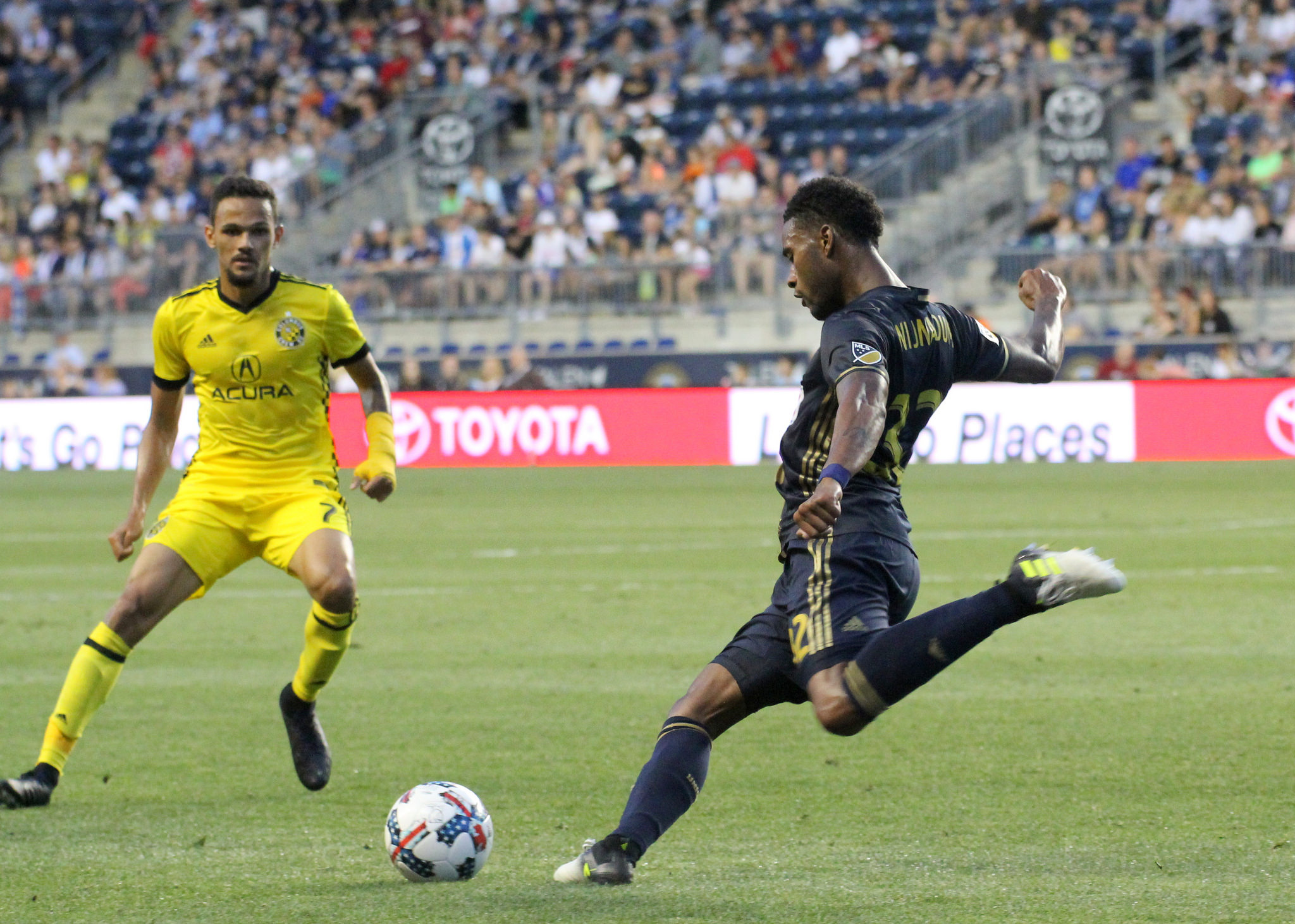 Giliano Wijnaldum with a big clear out of the back.
Jonathan Mensah trips up C.J. Sapong.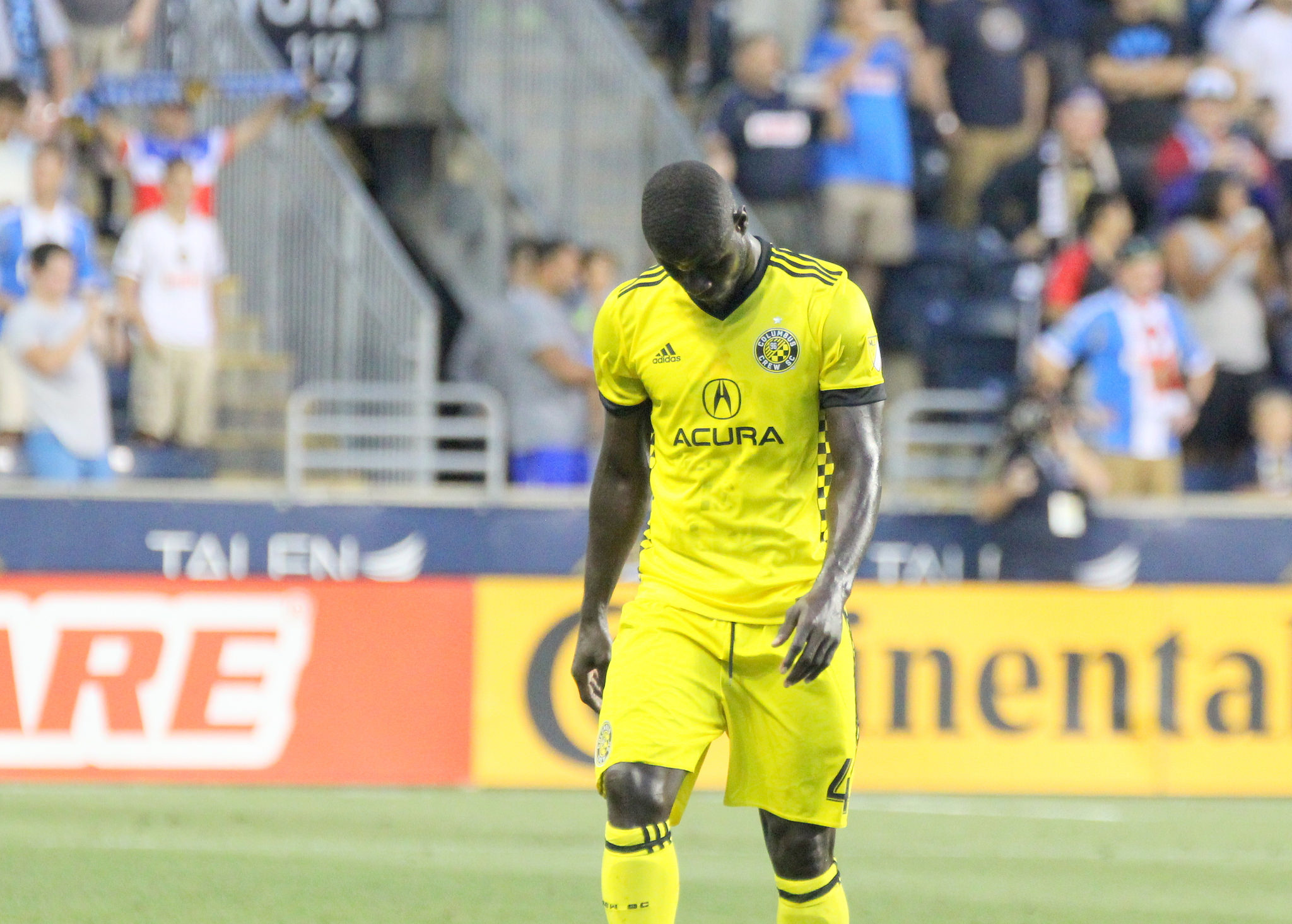 And gets to take the walk of shame.
Onyewu playing with fire near the box.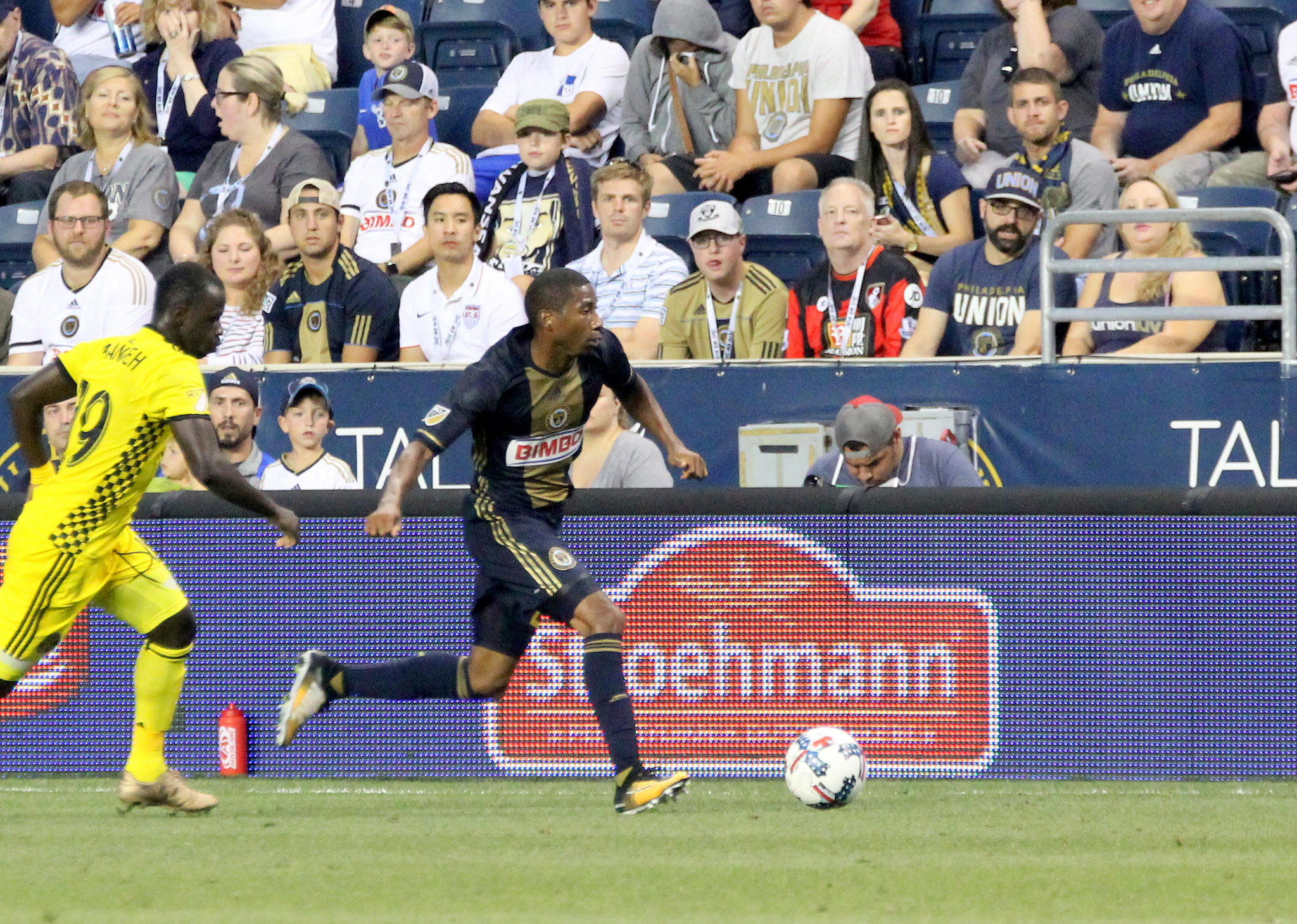 Ray Gaddis out-paces Kekuta Manneh.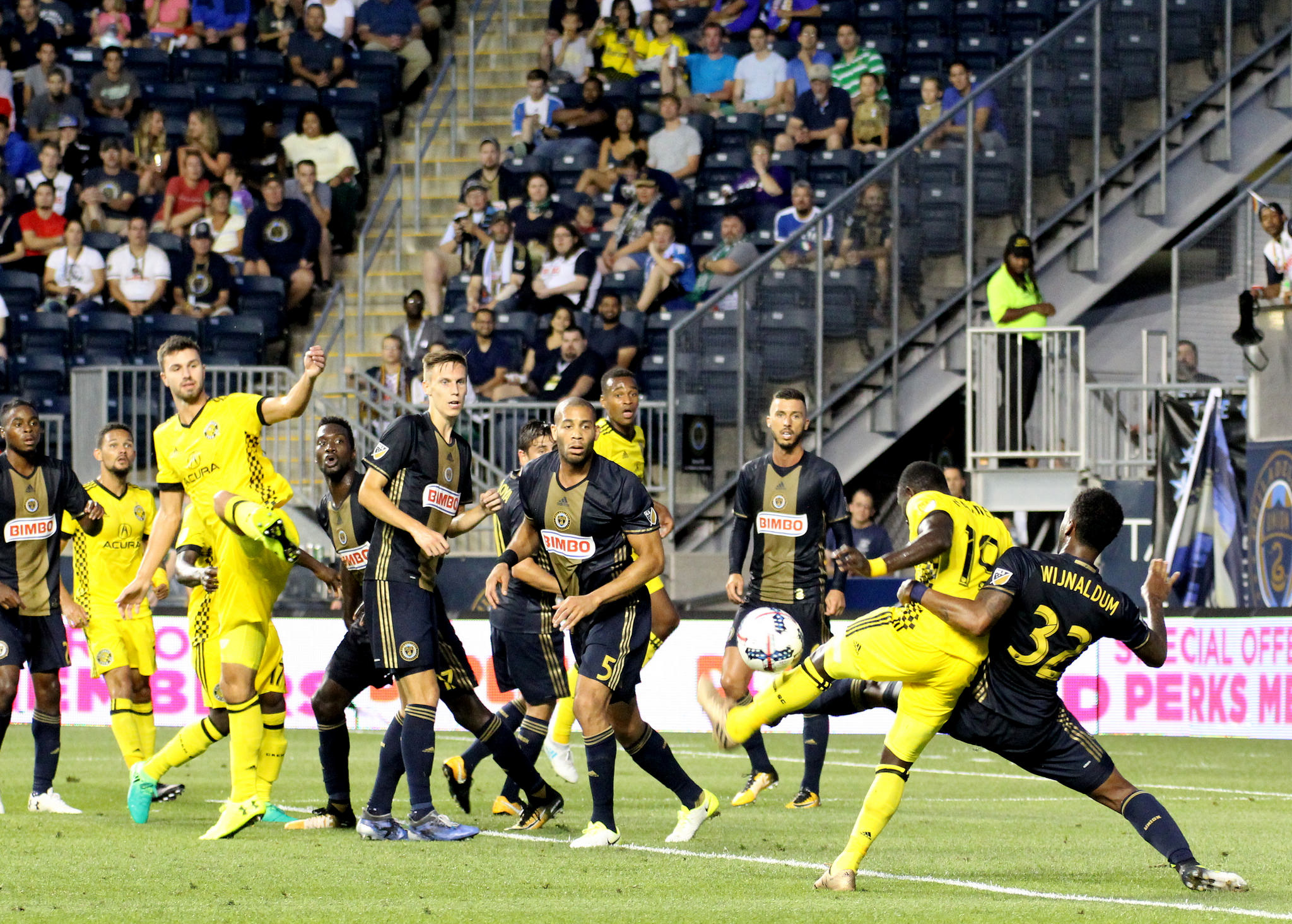 Wijnaldum with a tricky block.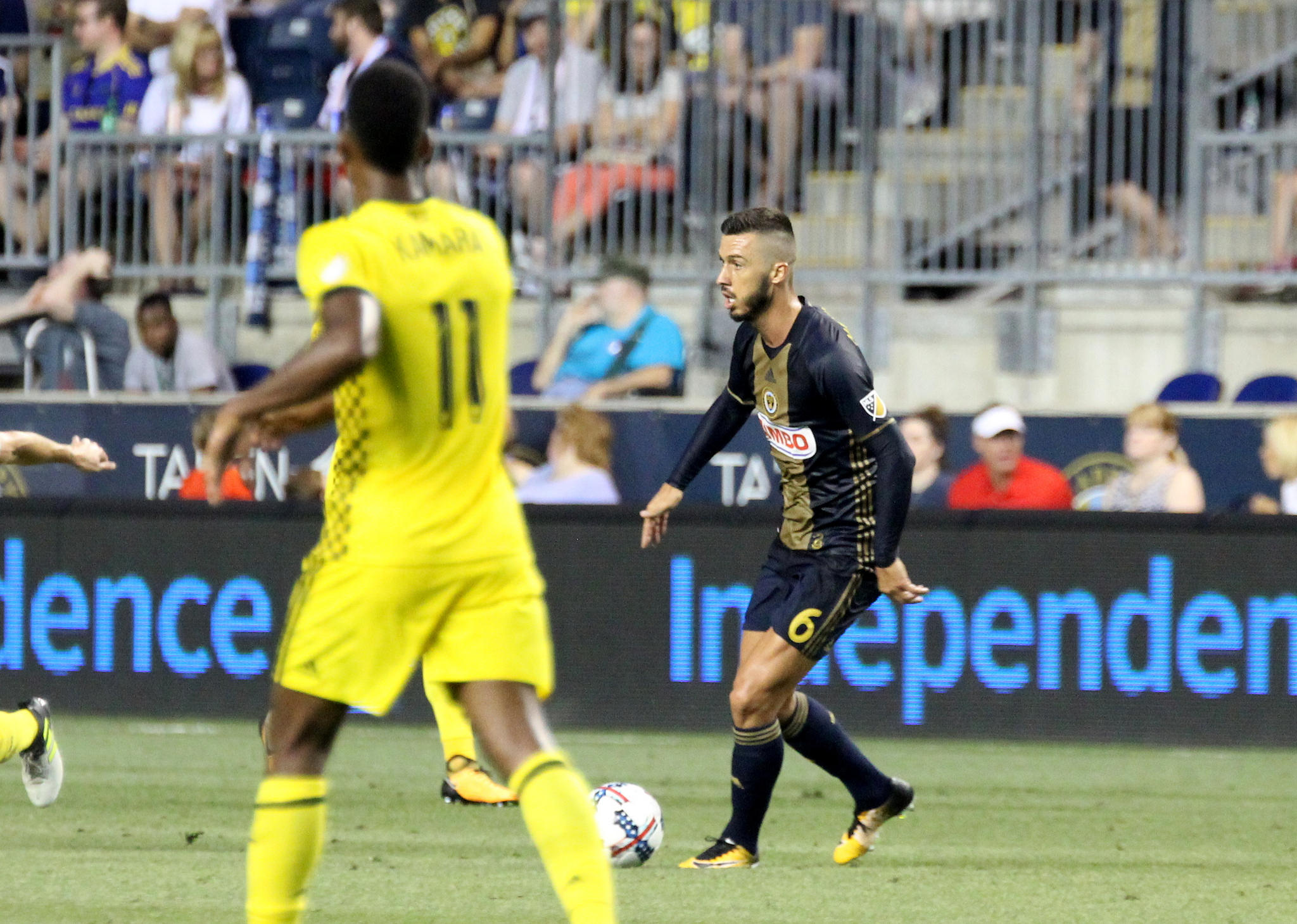 Haris Medunjanin always looking for that needle to thread.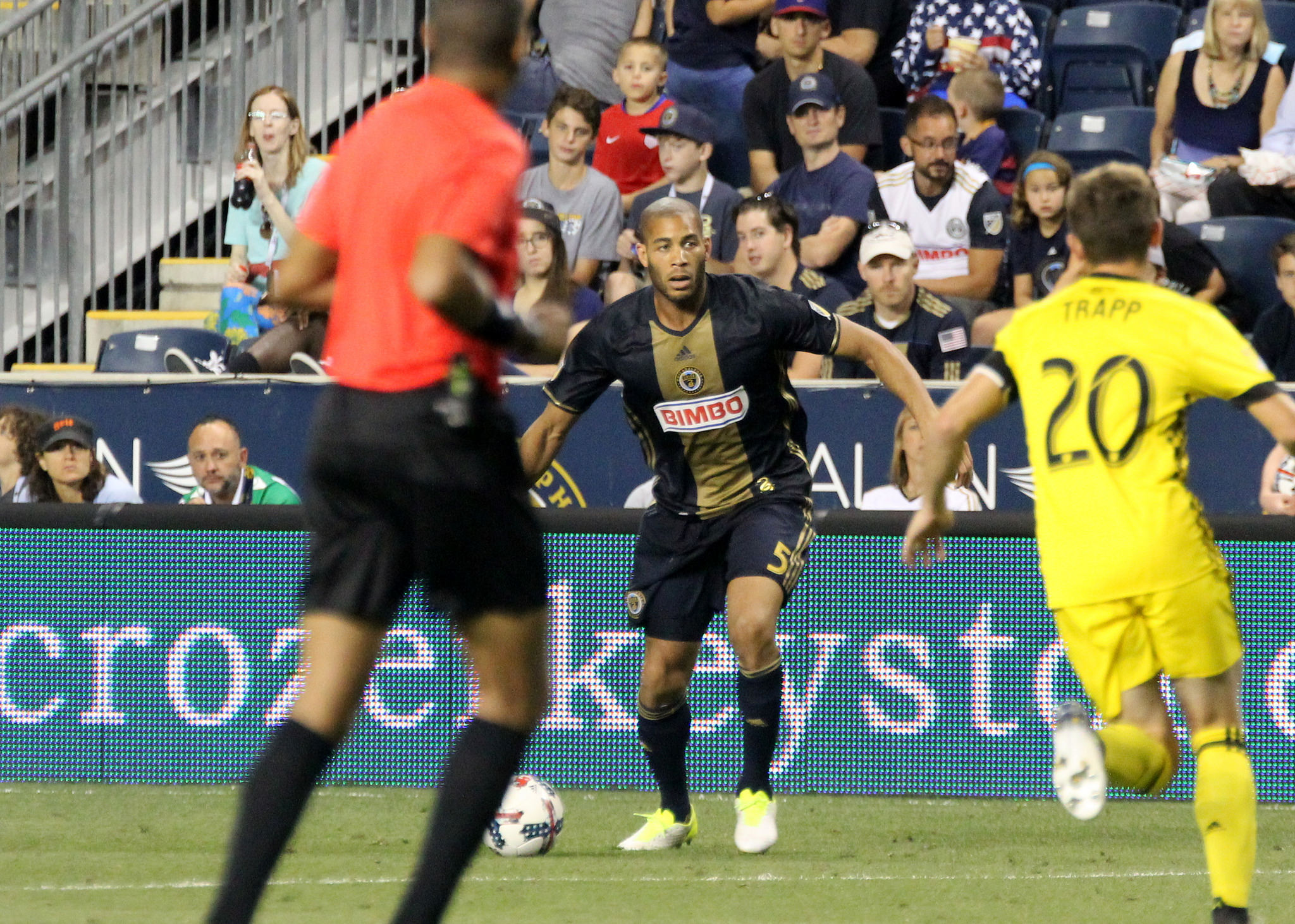 Onyewu looking for an opening.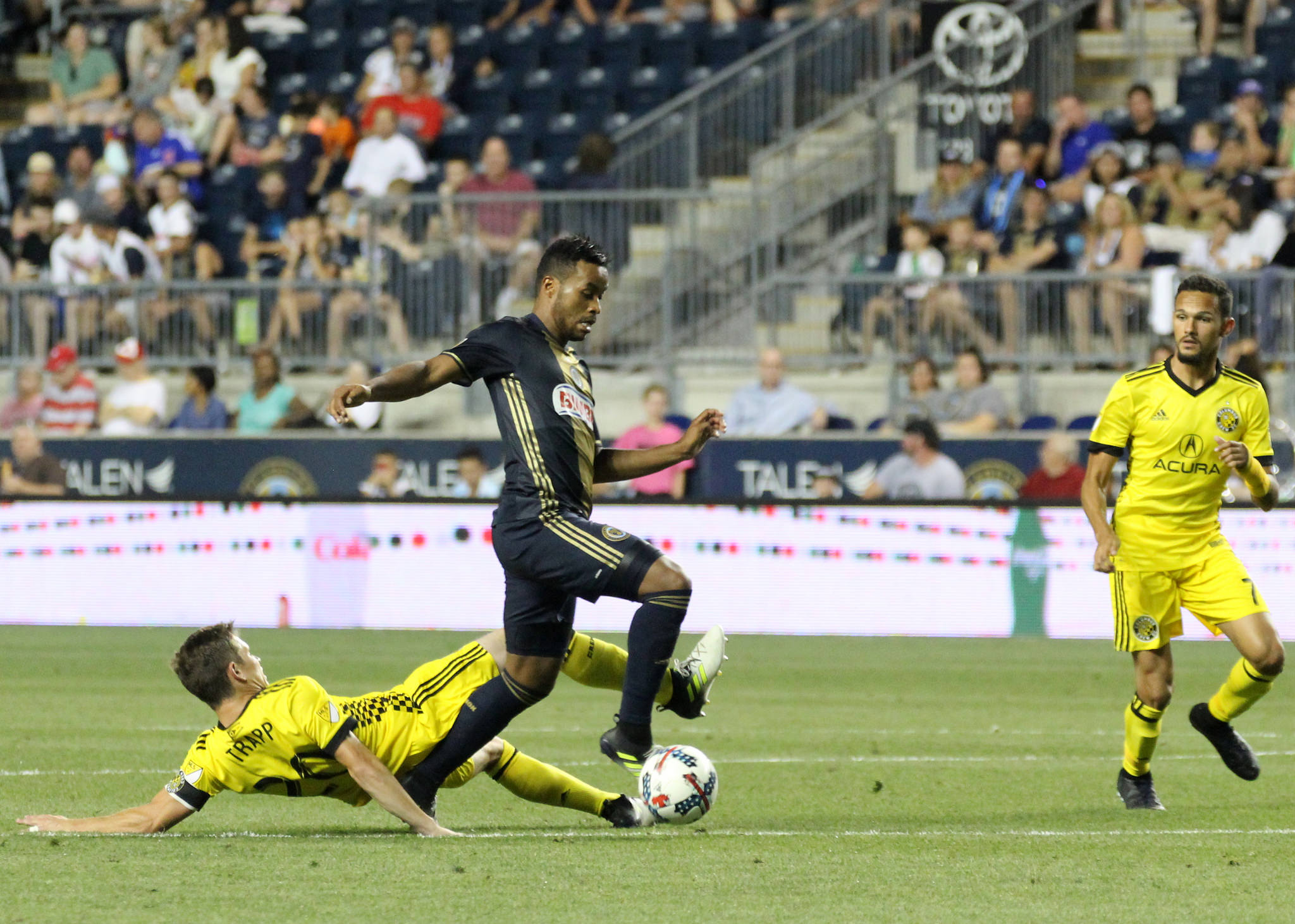 Alberg gets past Wil Trapp.
Marcus Epps takes on a couple Crew.
Alejandro Bedoya fakes left and goes right.
Medunjanin works up the left.
Bedoya settles in the midfield.
Sapong hits the post but gets his own rebound.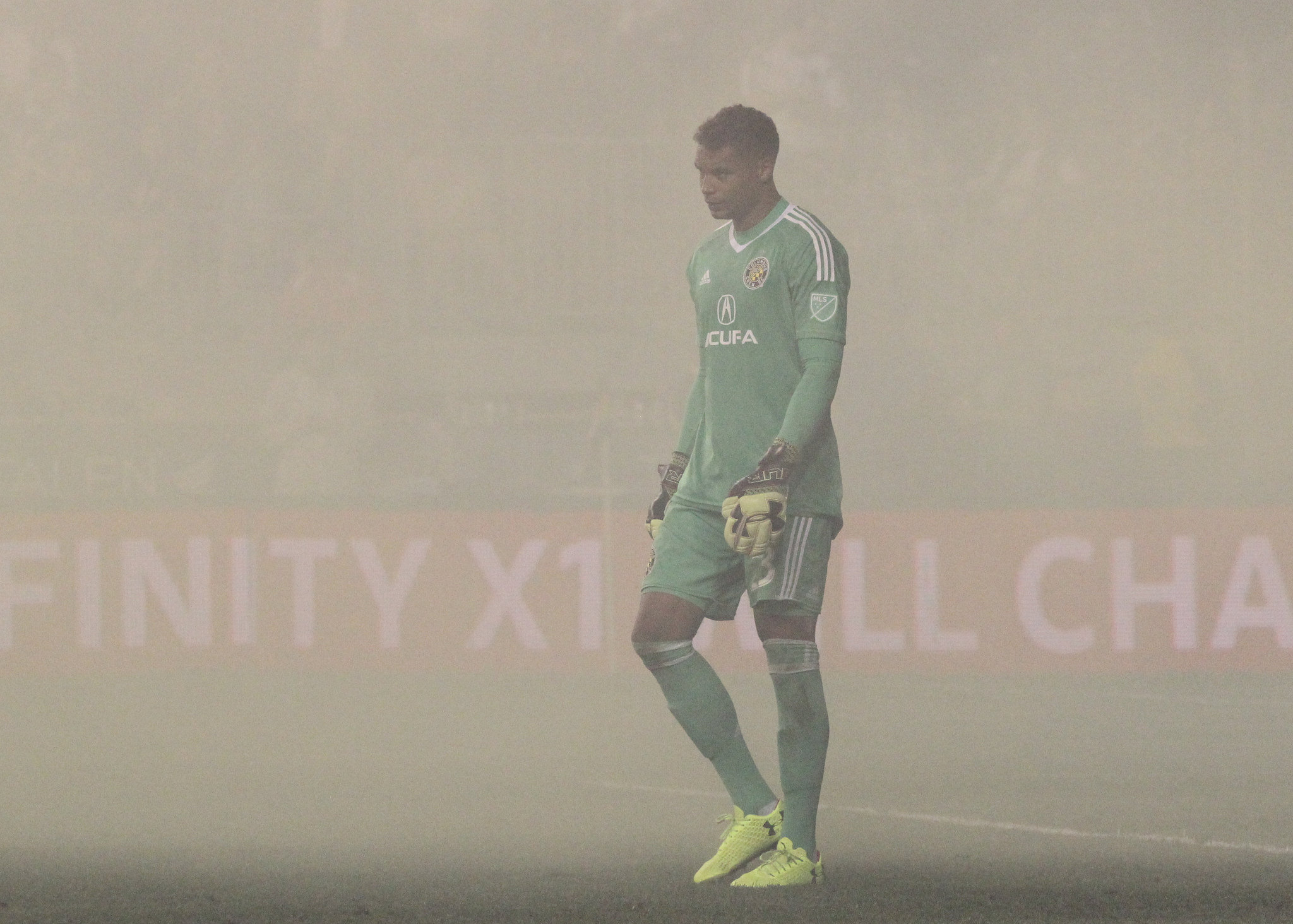 Not sure what Zack Steffen dislikes more: getting scored on or the new military grade smoke bombs.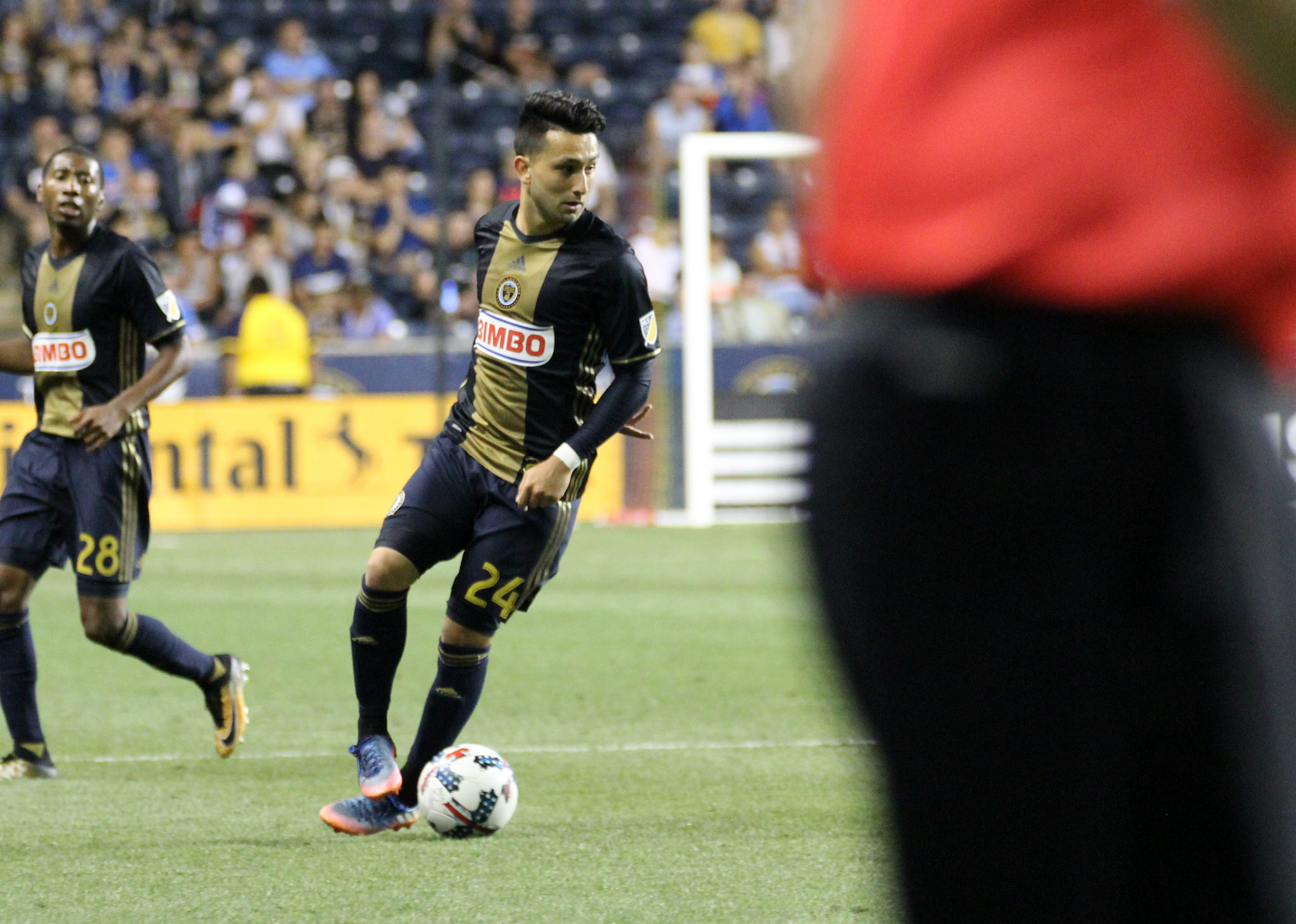 Adam Najem adds some fancy footwork.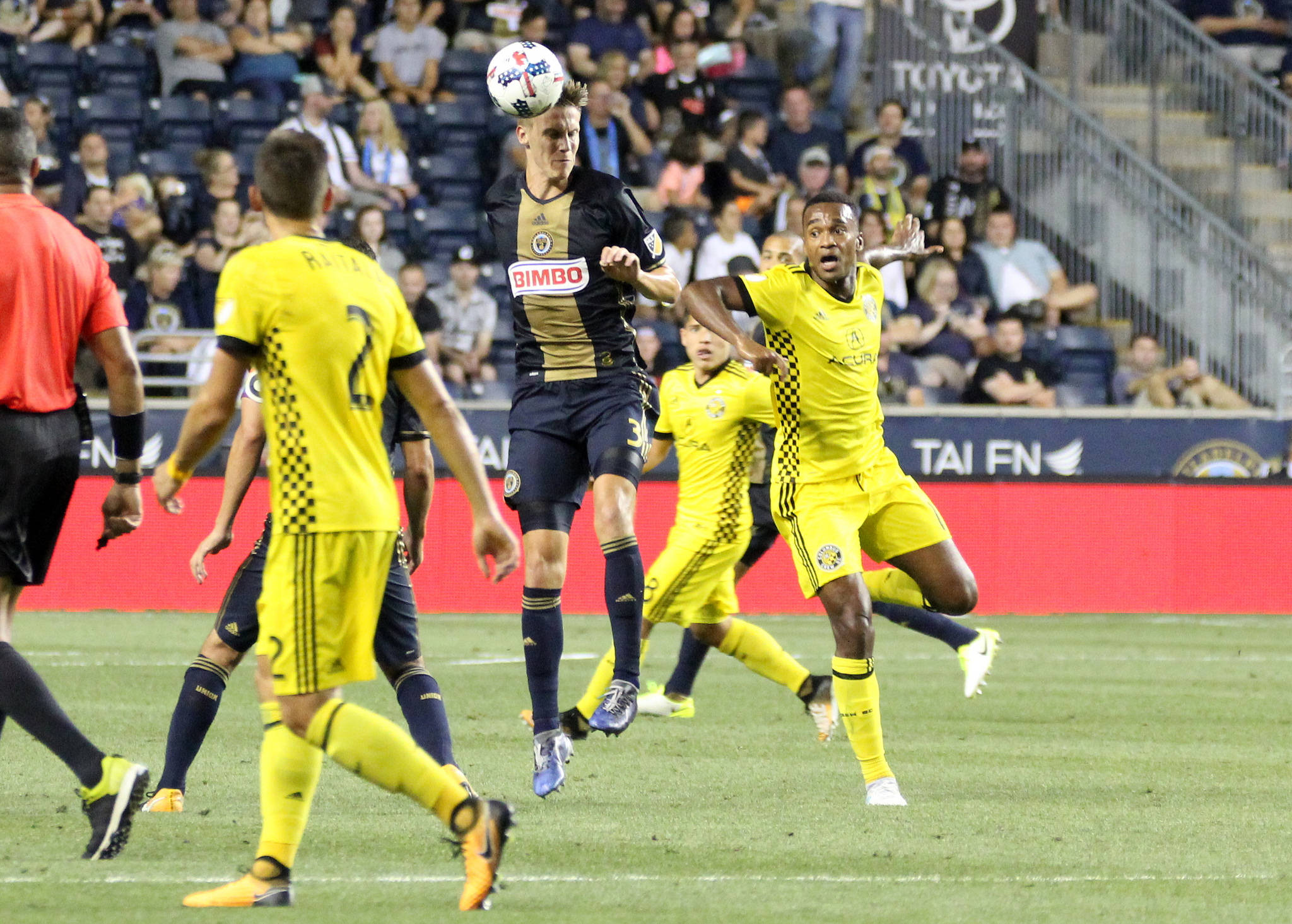 Elliott clears out of danger.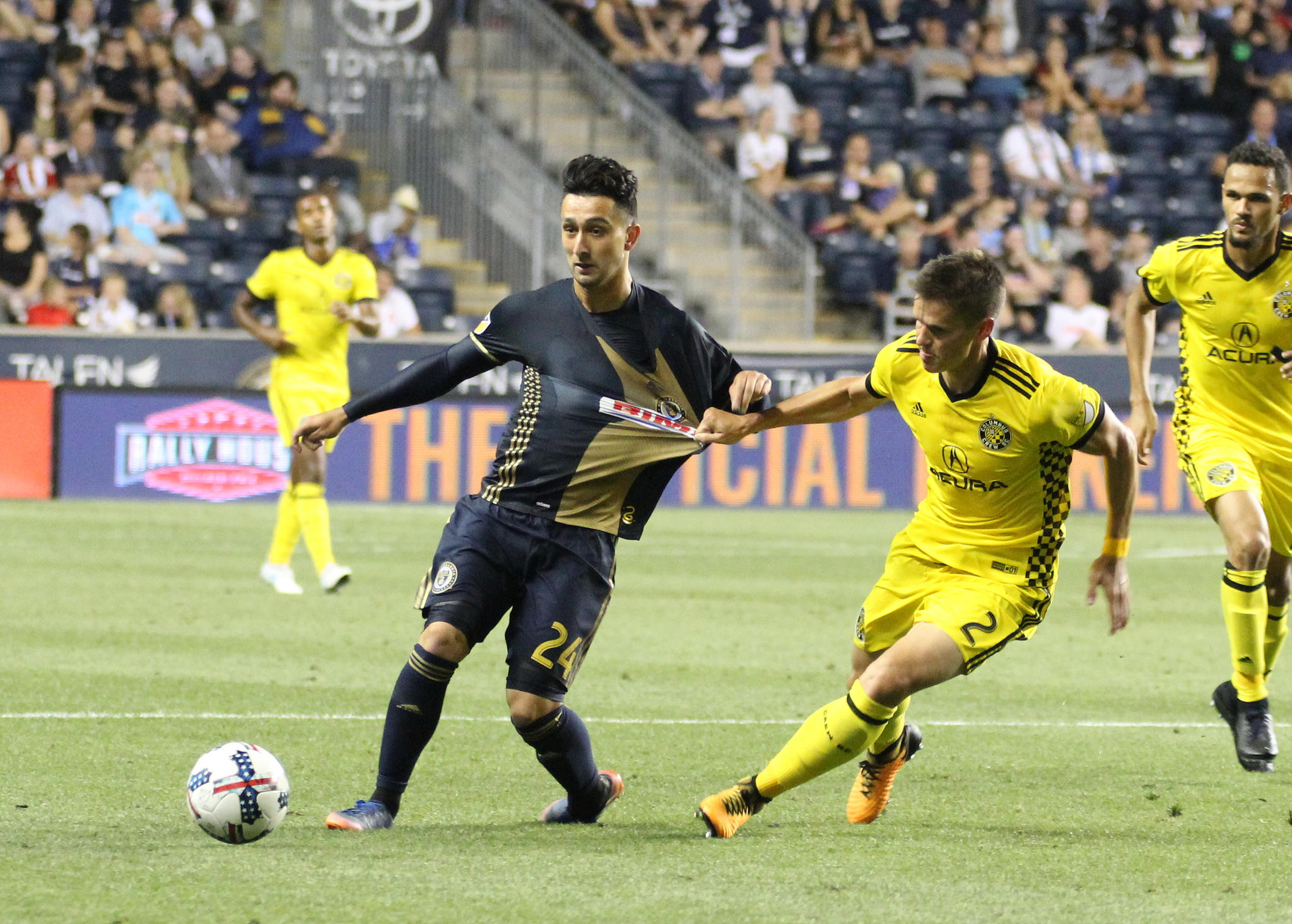 Najem gets slowed down by Jukka Raitala.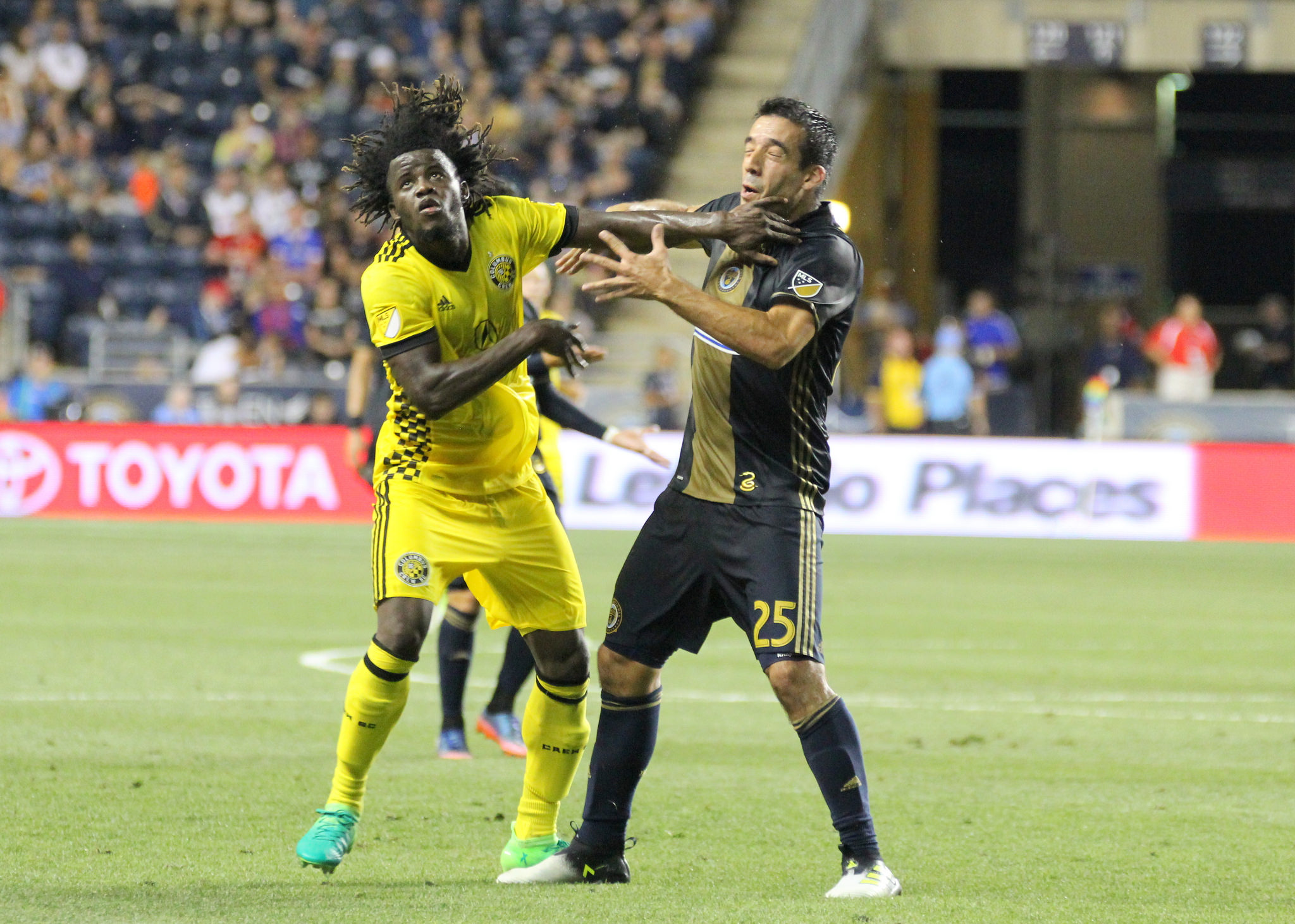 Ilsinho takes one for the team.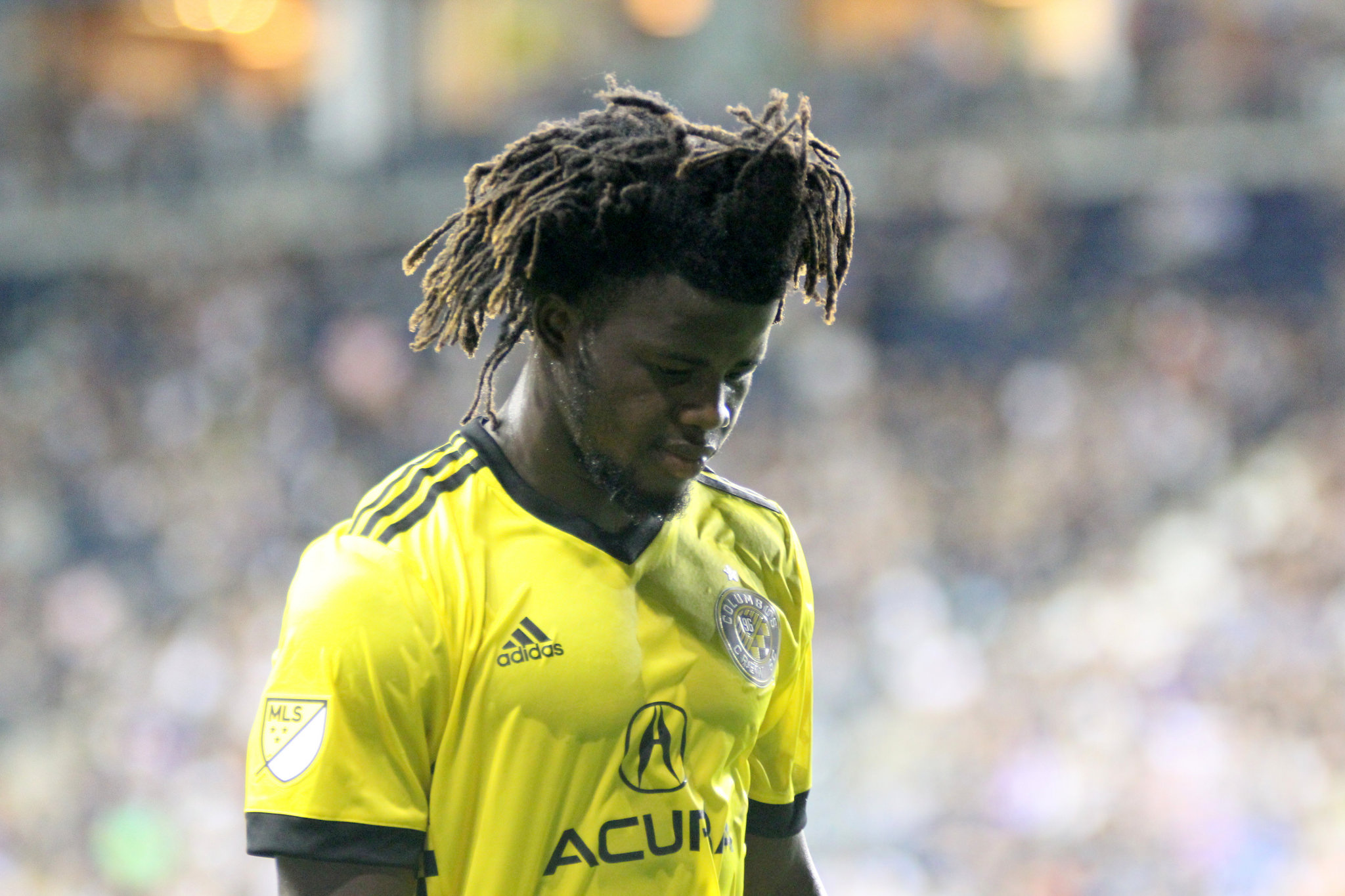 And Lalas Abubakar takes the dreaded second walk of shame.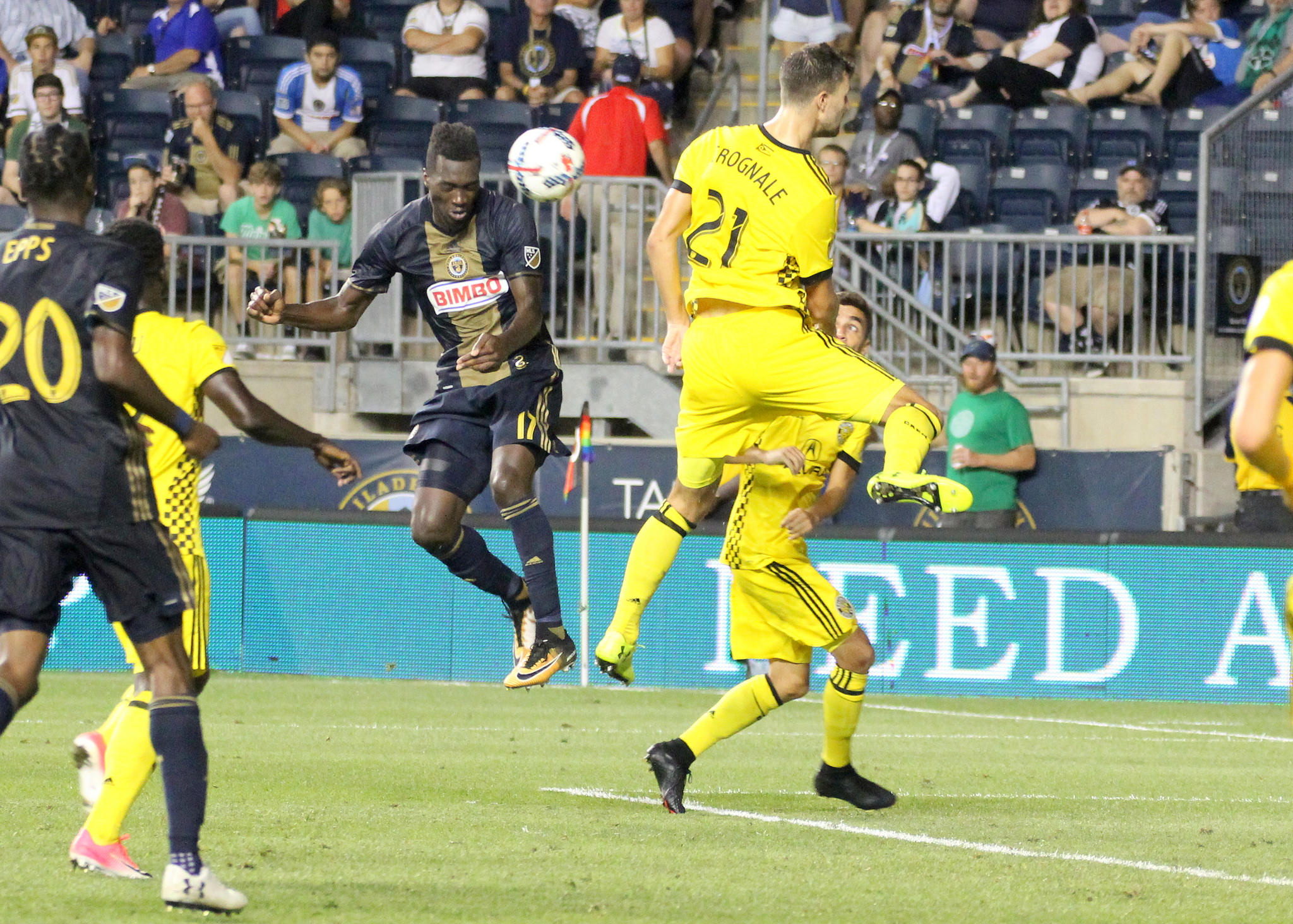 Sapong with a nice centering header…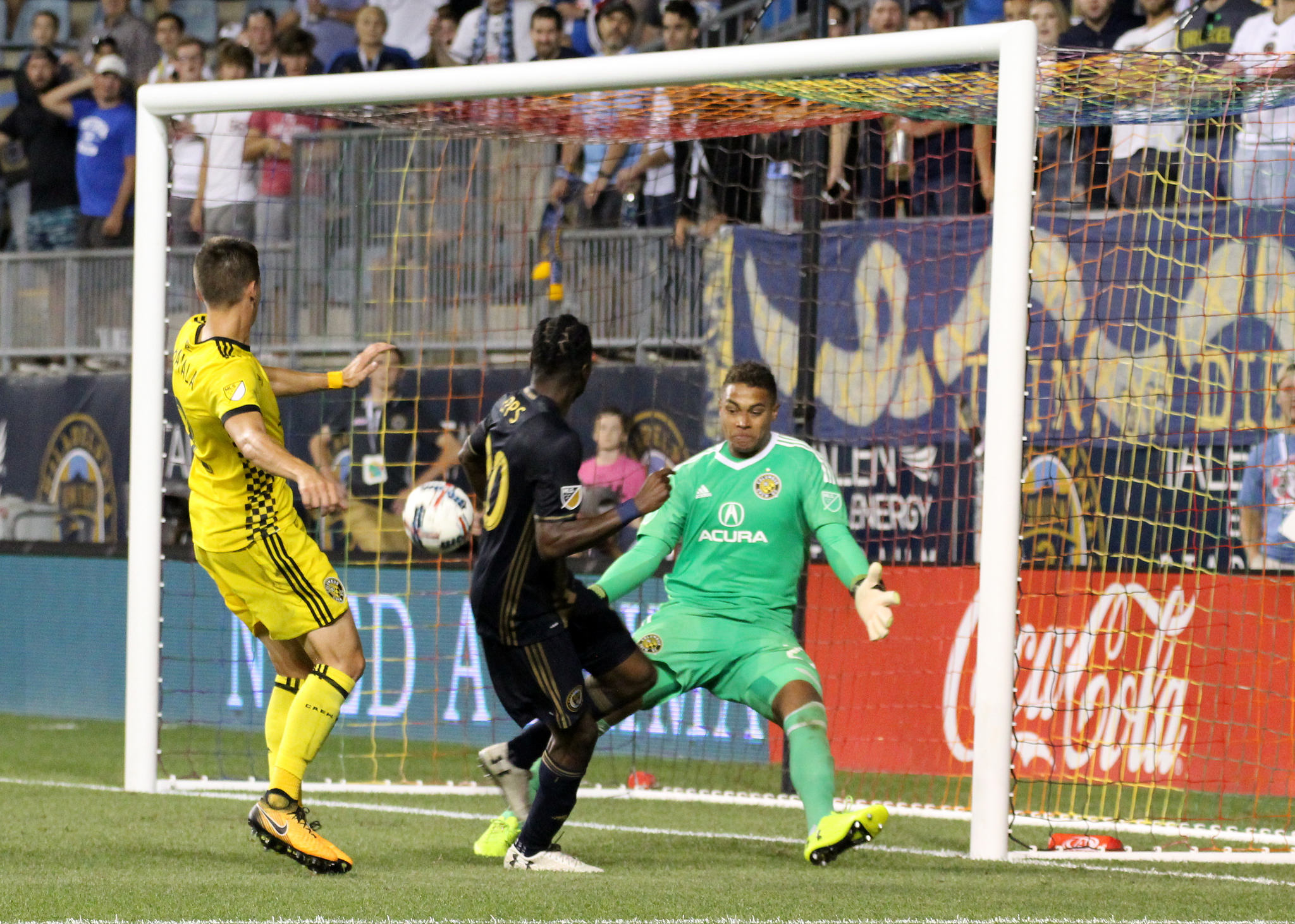 …with Epps finishing it off.
Jay Simpson comes close.
It was nice to see Charlie Davies on the pitch.
For more photos, check out Paul's Flickr page and feel free to leave comments.