PSP photographer Paul Rudderow was on hand Saturday night as the Philadelphia Union drew to a 2-2 tie in a mid-season friendly against the Premier League's Swansea City. Here's what he saw: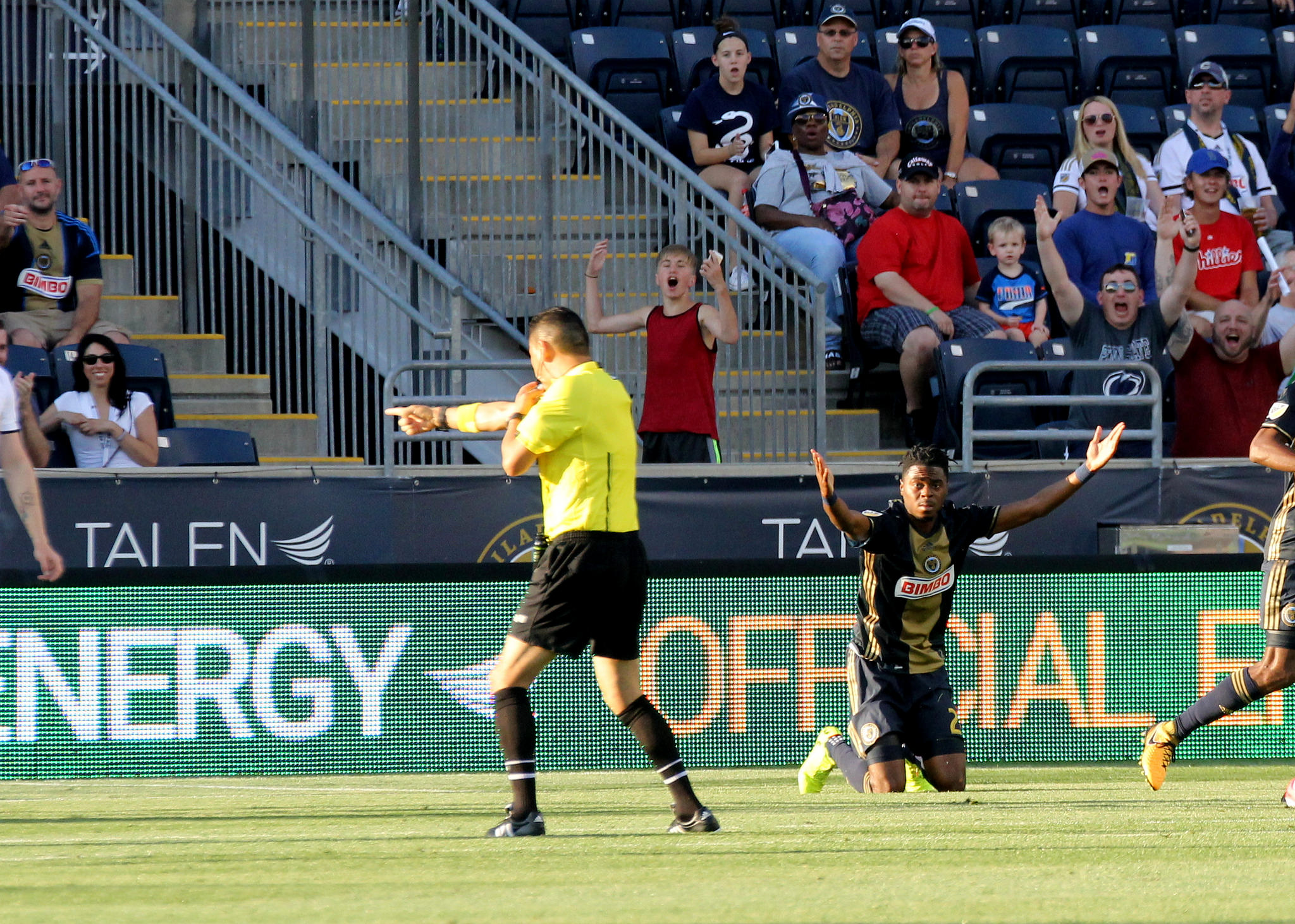 Marcus Ebbs draws an early call in the box.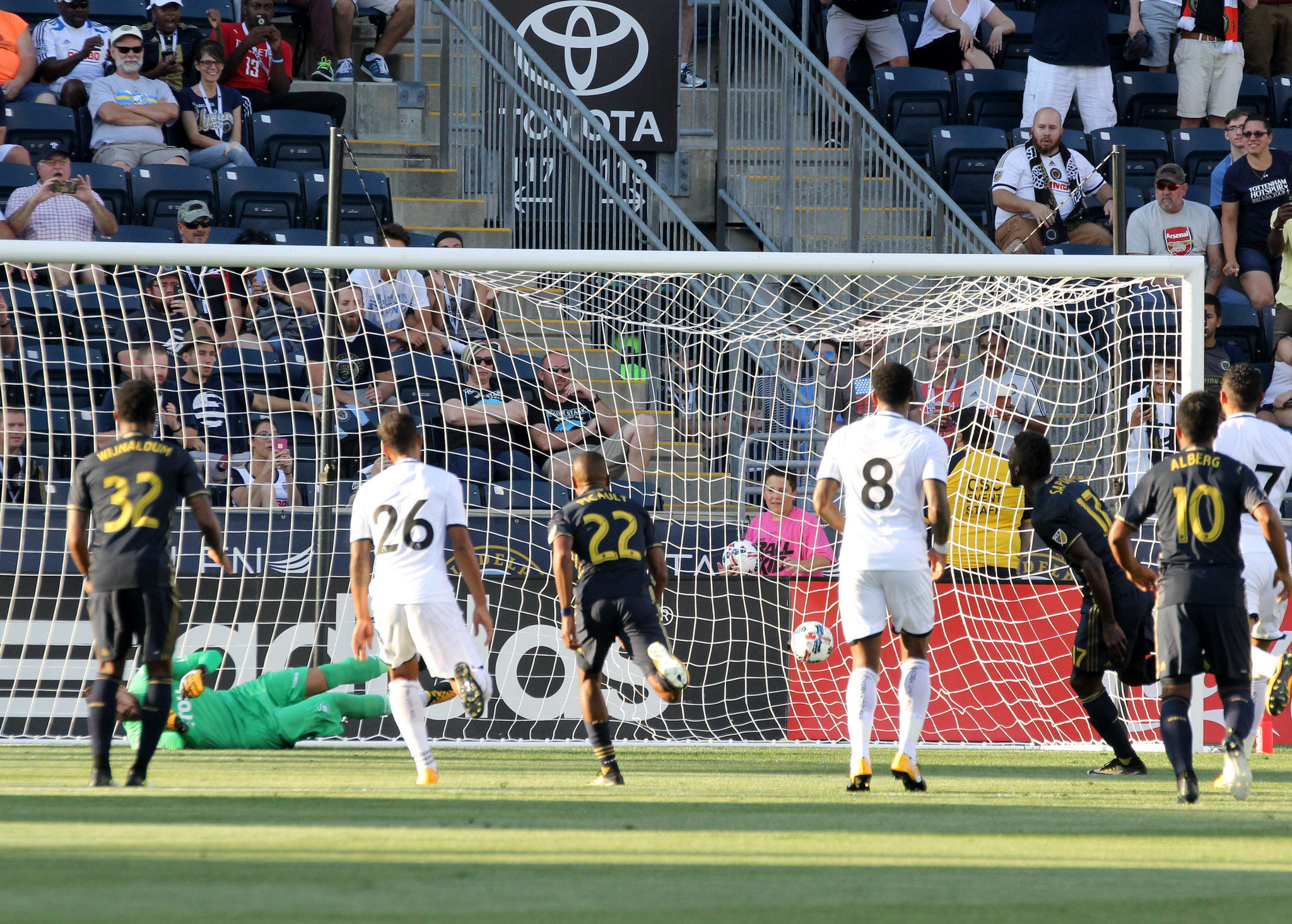 C.J. Sapong buries it in the back of the net.
Haris Medunjanin directs traffic through midfield.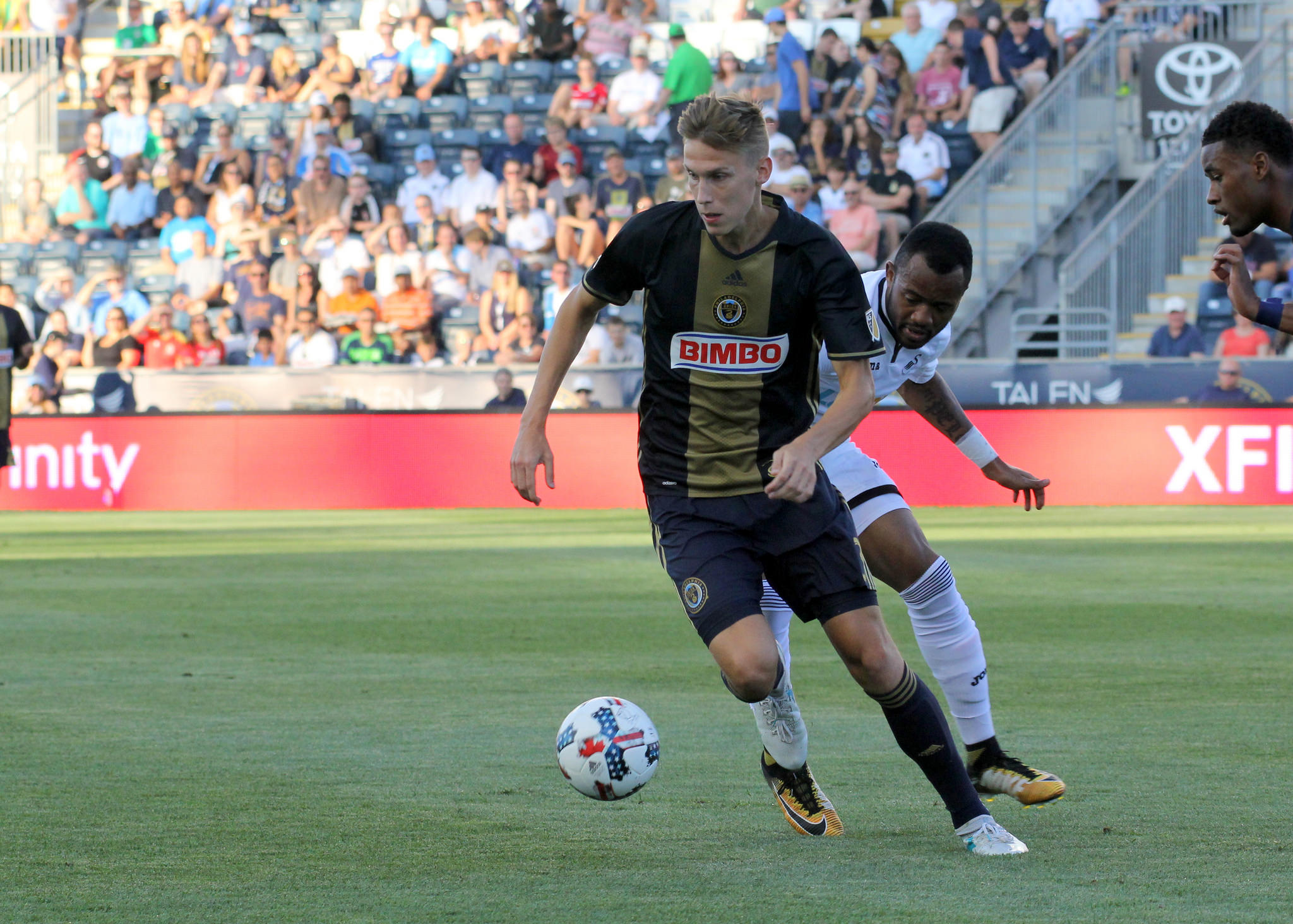 Jack Elliott was calm under pressure.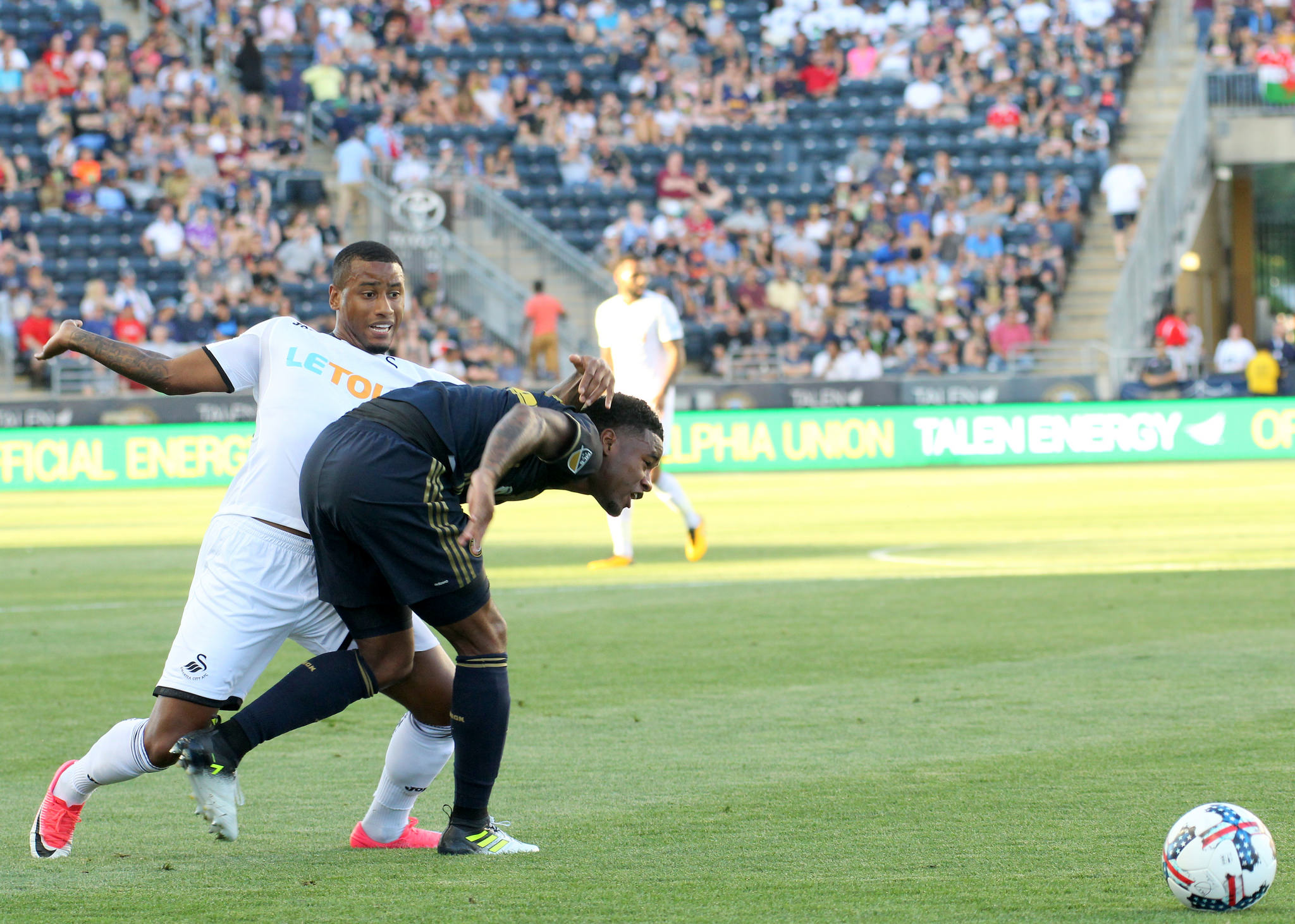 Giliano Wijnaldum gets held up.
Sapong takes to the air.
Wijnaldum gets seperation.
Who flattened the ball?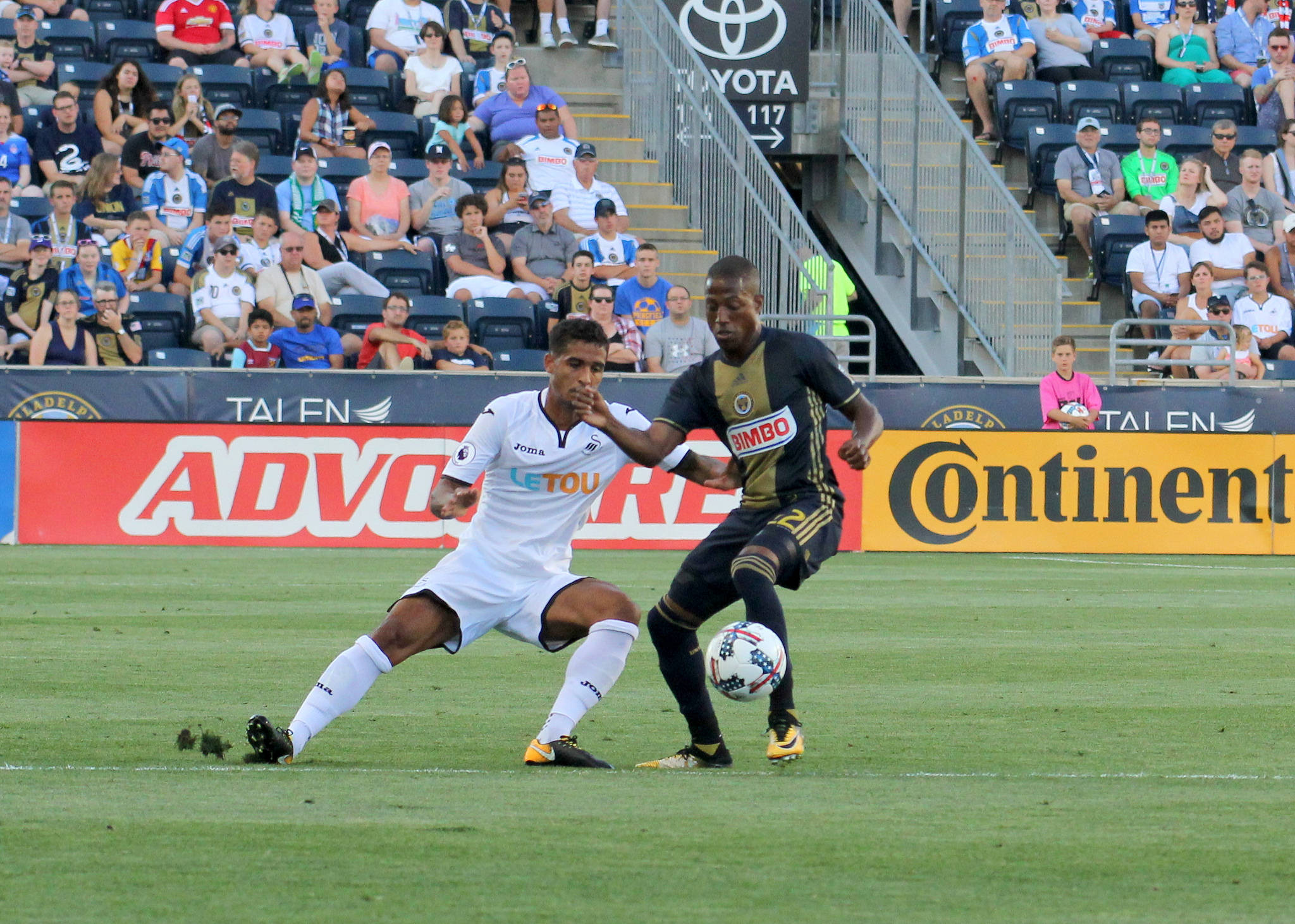 Fafa Picault settles at the 50.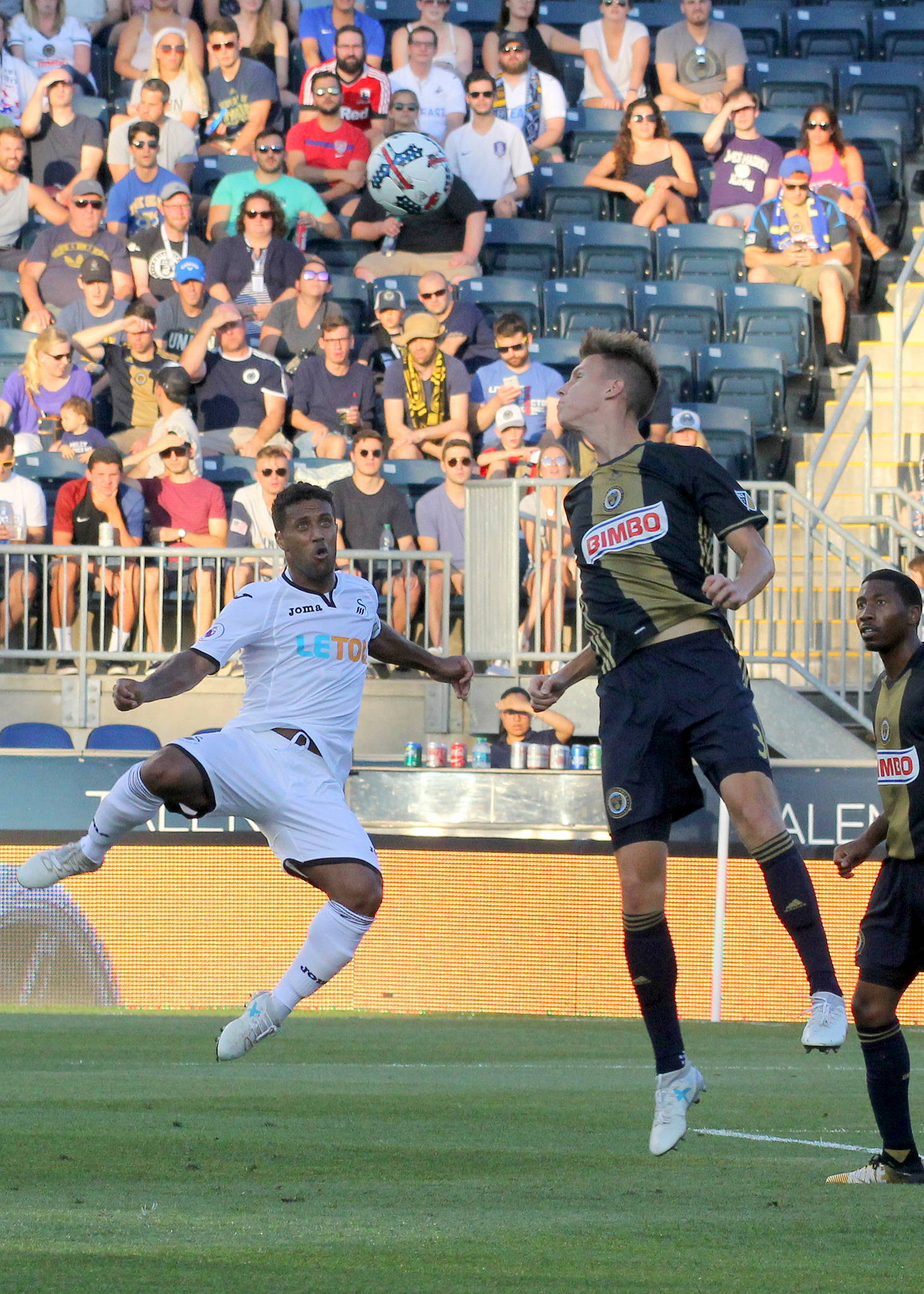 Elliott with a timely header.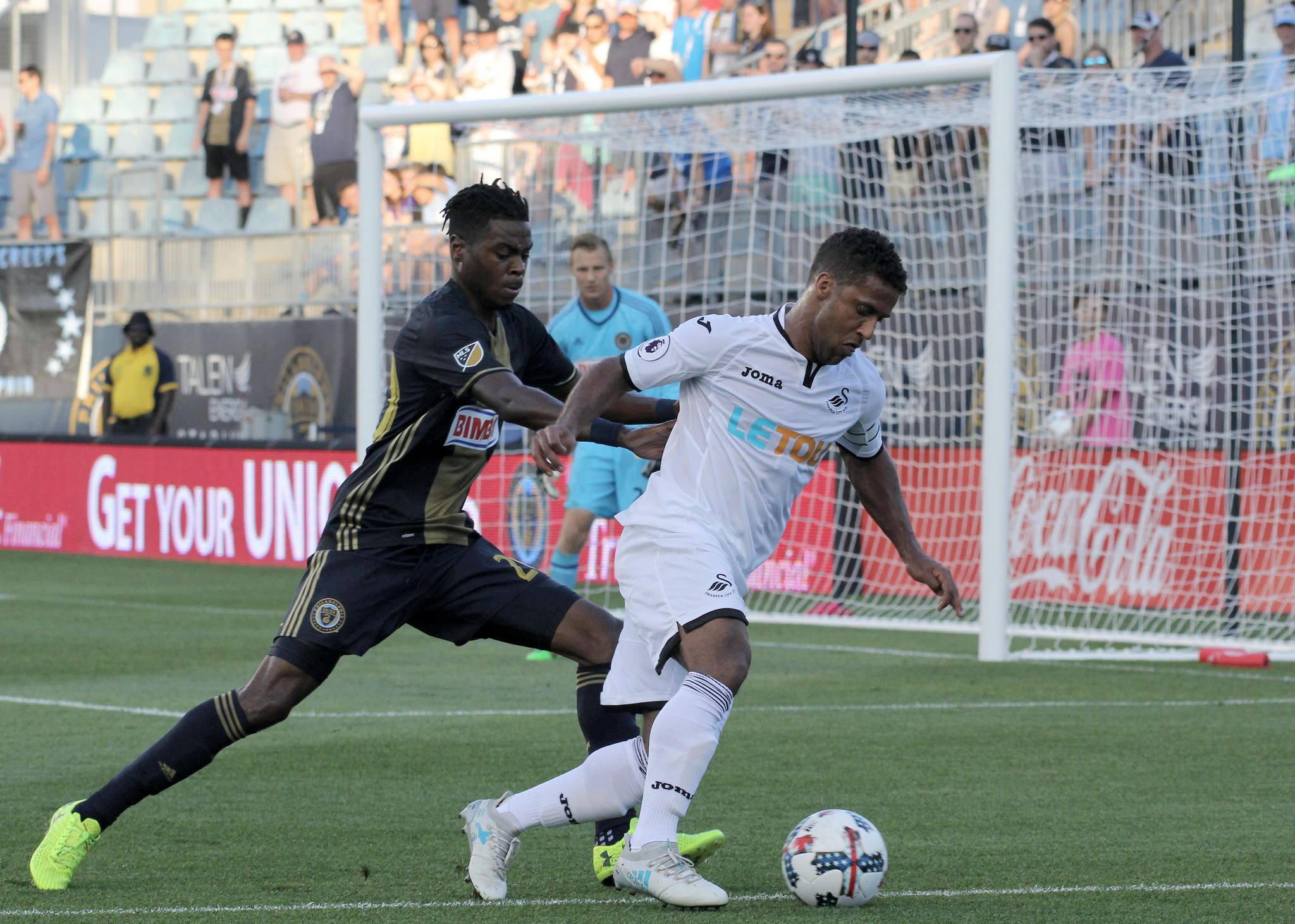 Epps corrals Wayne Routledge in the corner.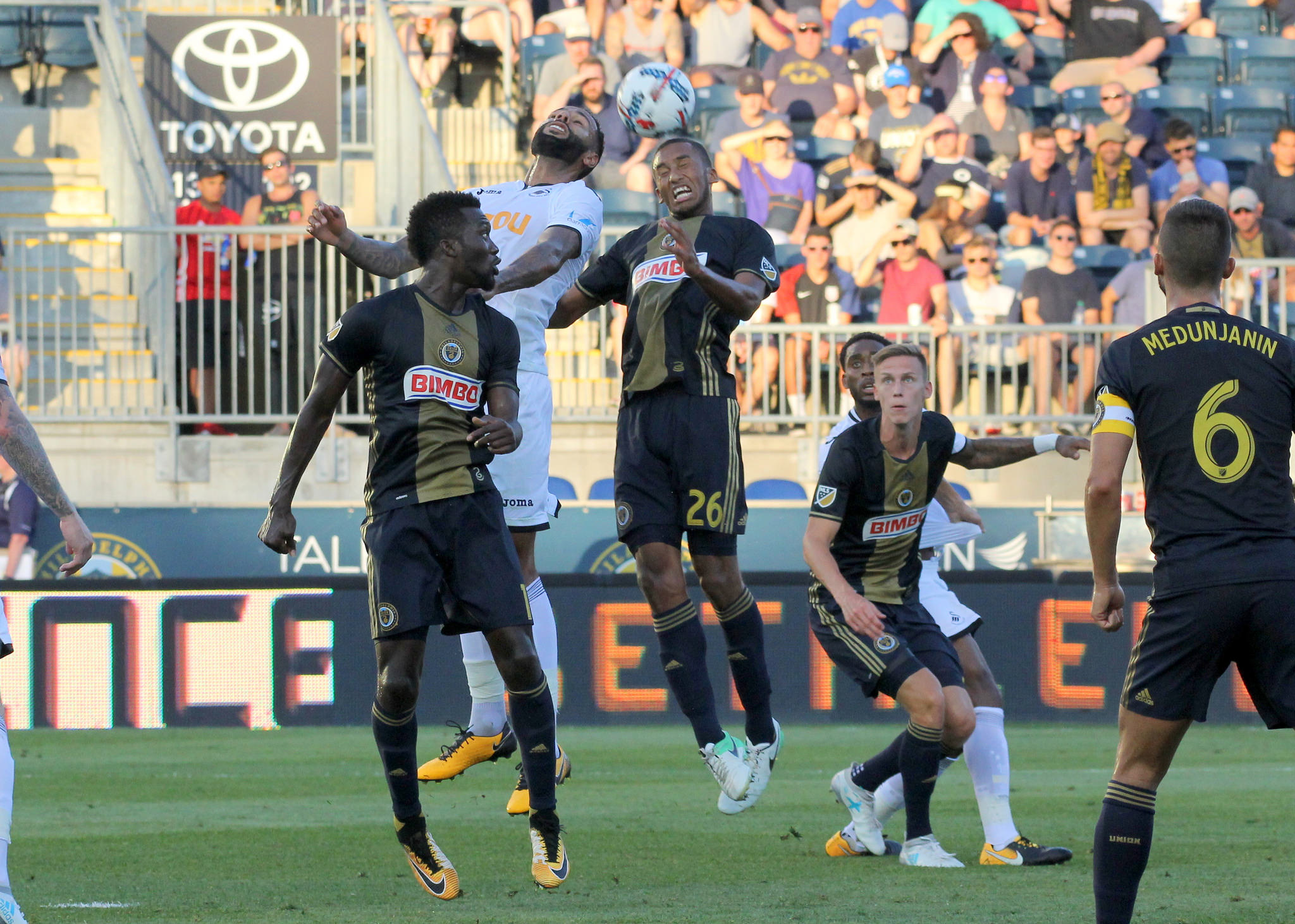 Auston Trusty goes up for the header.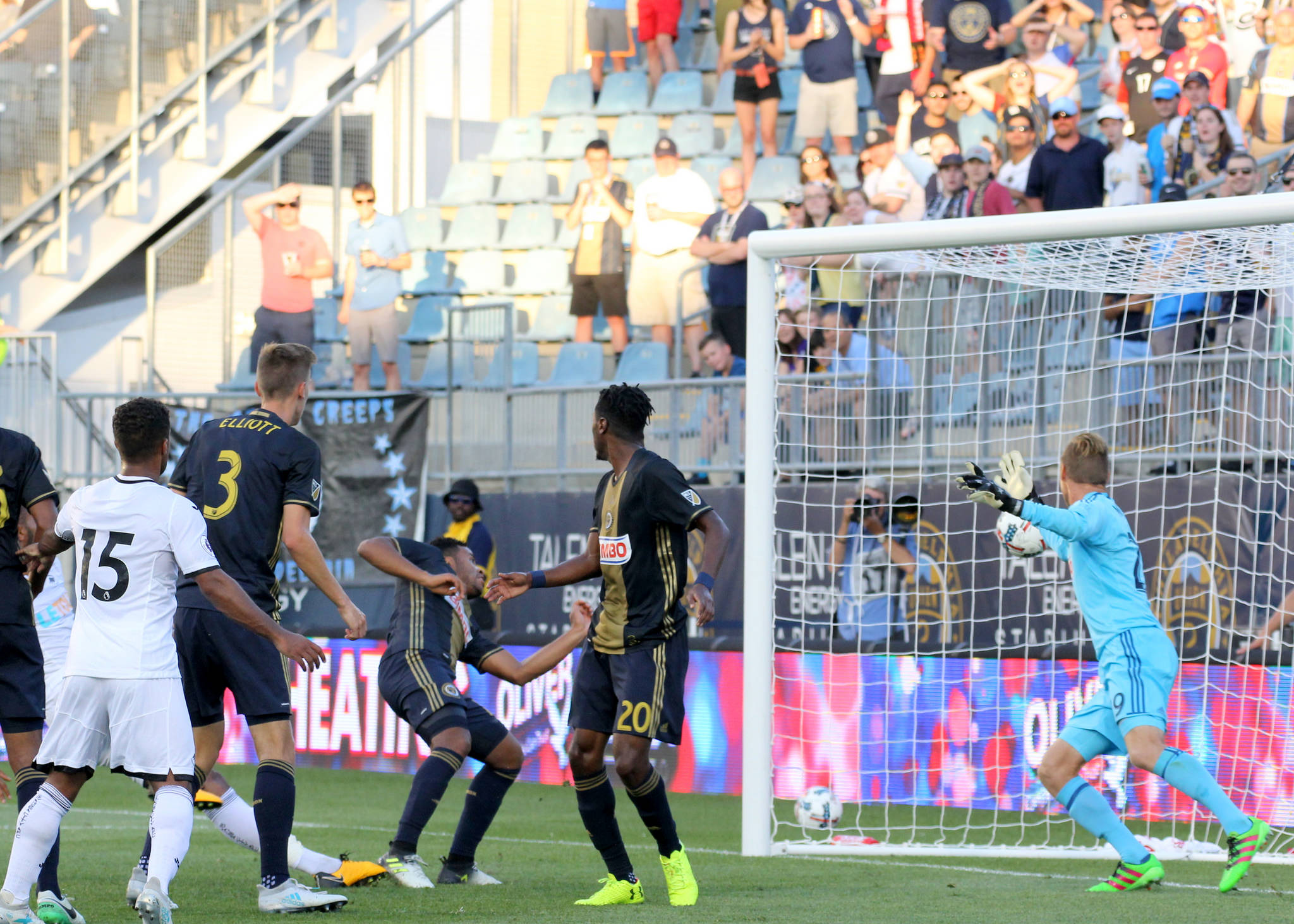 Swansea gets a lucky bounce and a goal.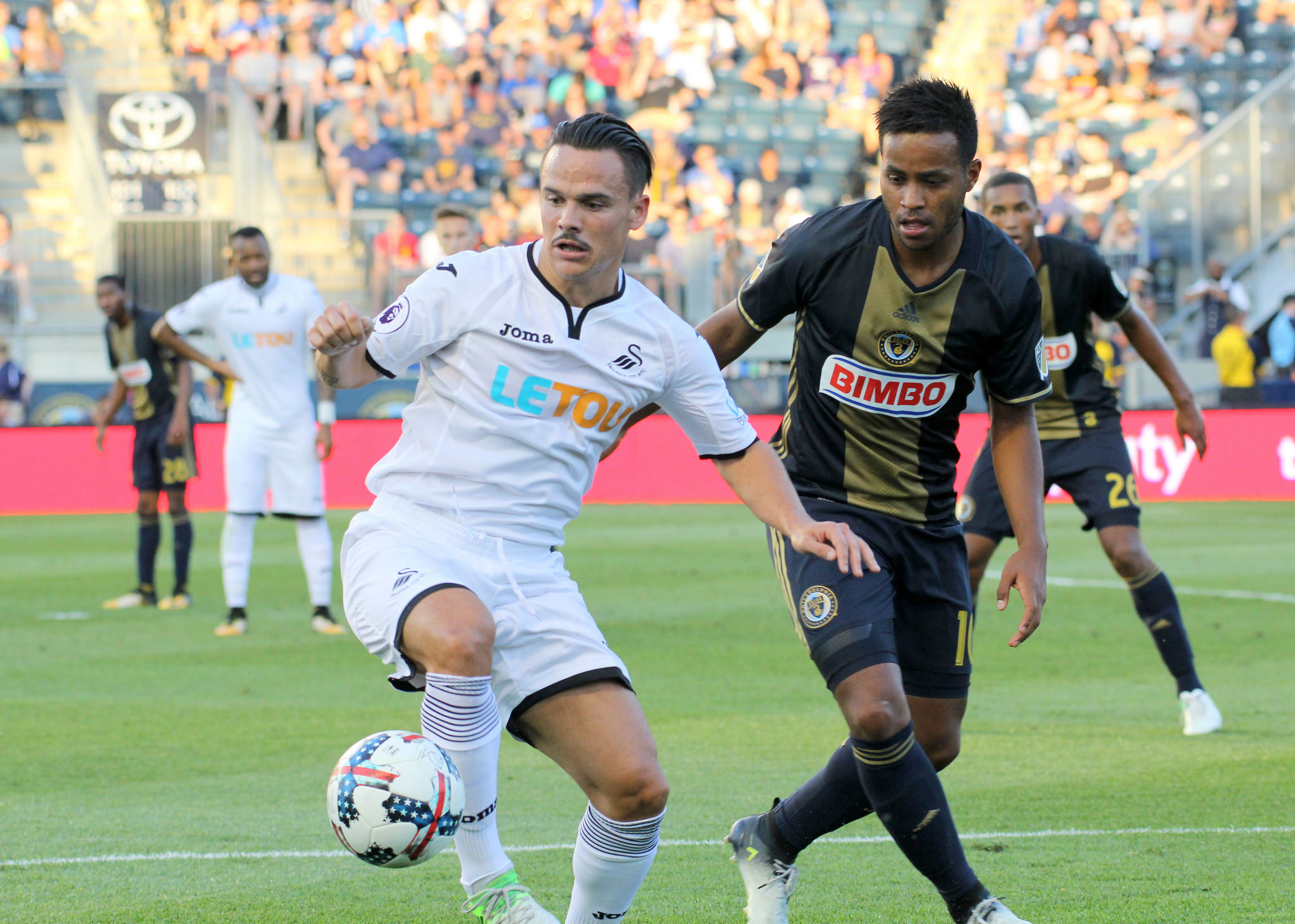 Alberg looks to win the ball.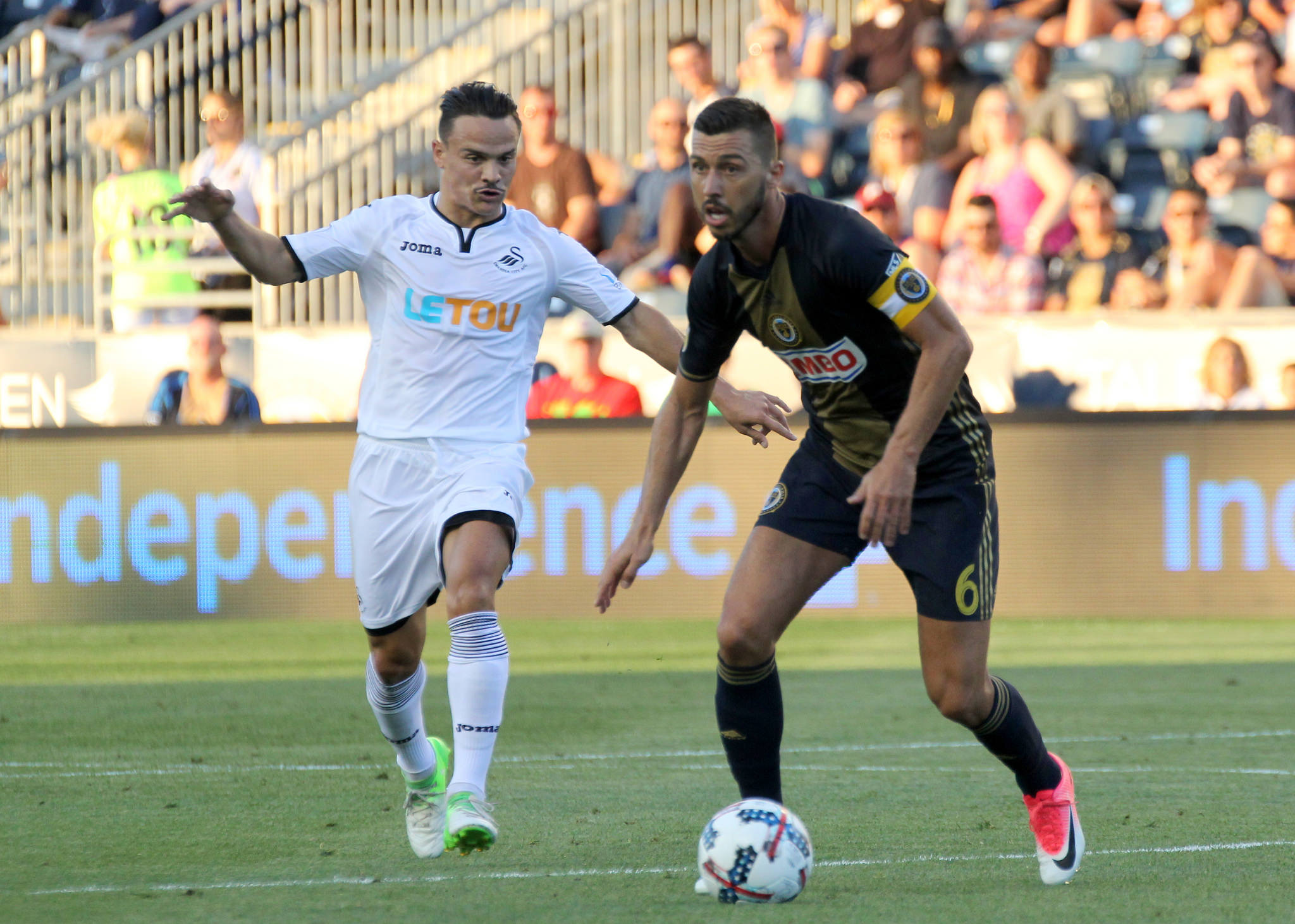 Medunjanin is one step ahead.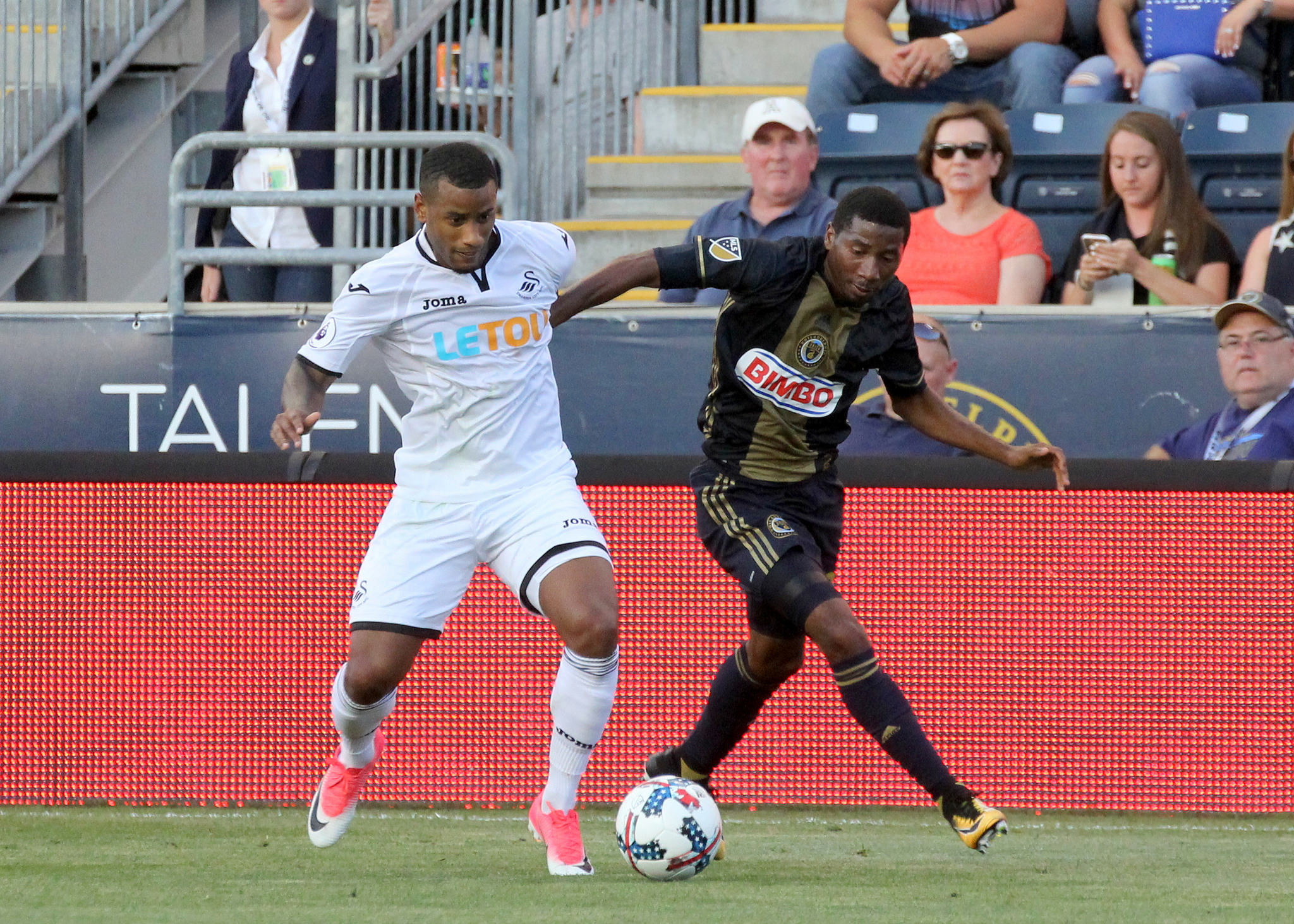 Raymond Gaddis had some hard fought duels as usual.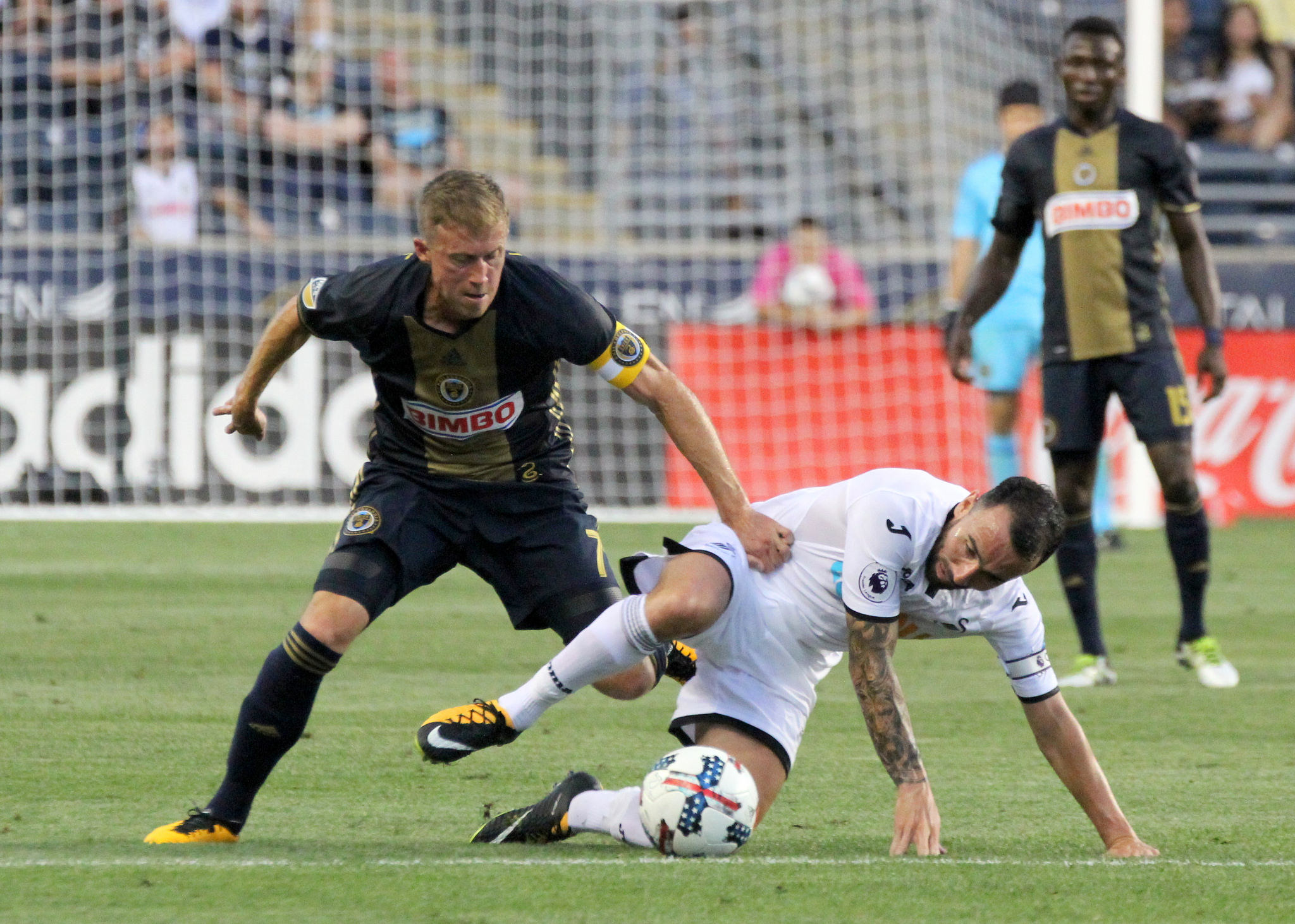 Brian Carroll played as hard as ever in his return to action.
Najem settles and delivers calmly.
Ilsinho back on the wing where he's most comfortable.
Jay Simpson battles to get his shot off…
…successfully.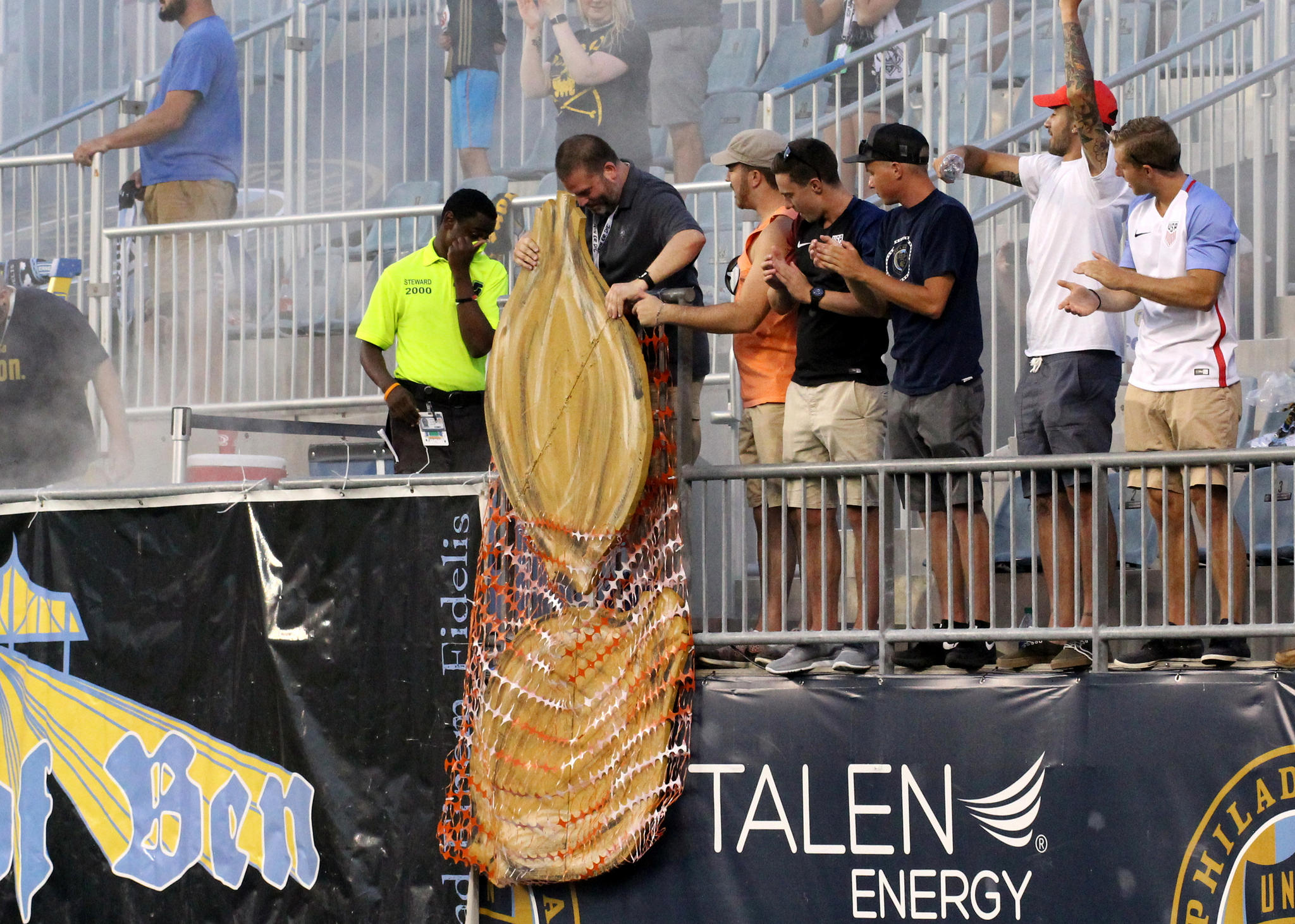 He put the DOOP in the ol' onion bag.
John McCarthy continued his run of good saves.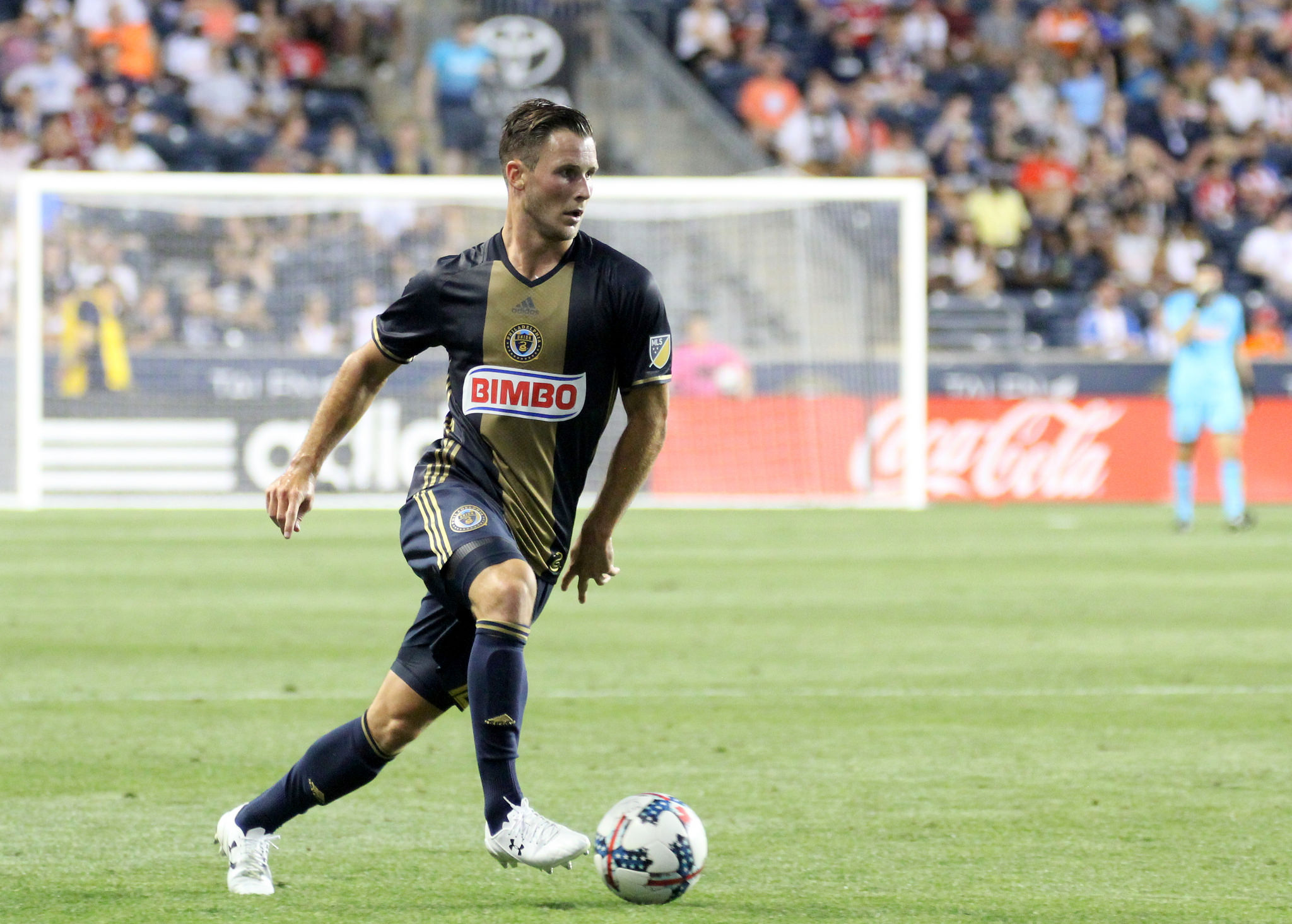 Rosenberry dribbles up the wing.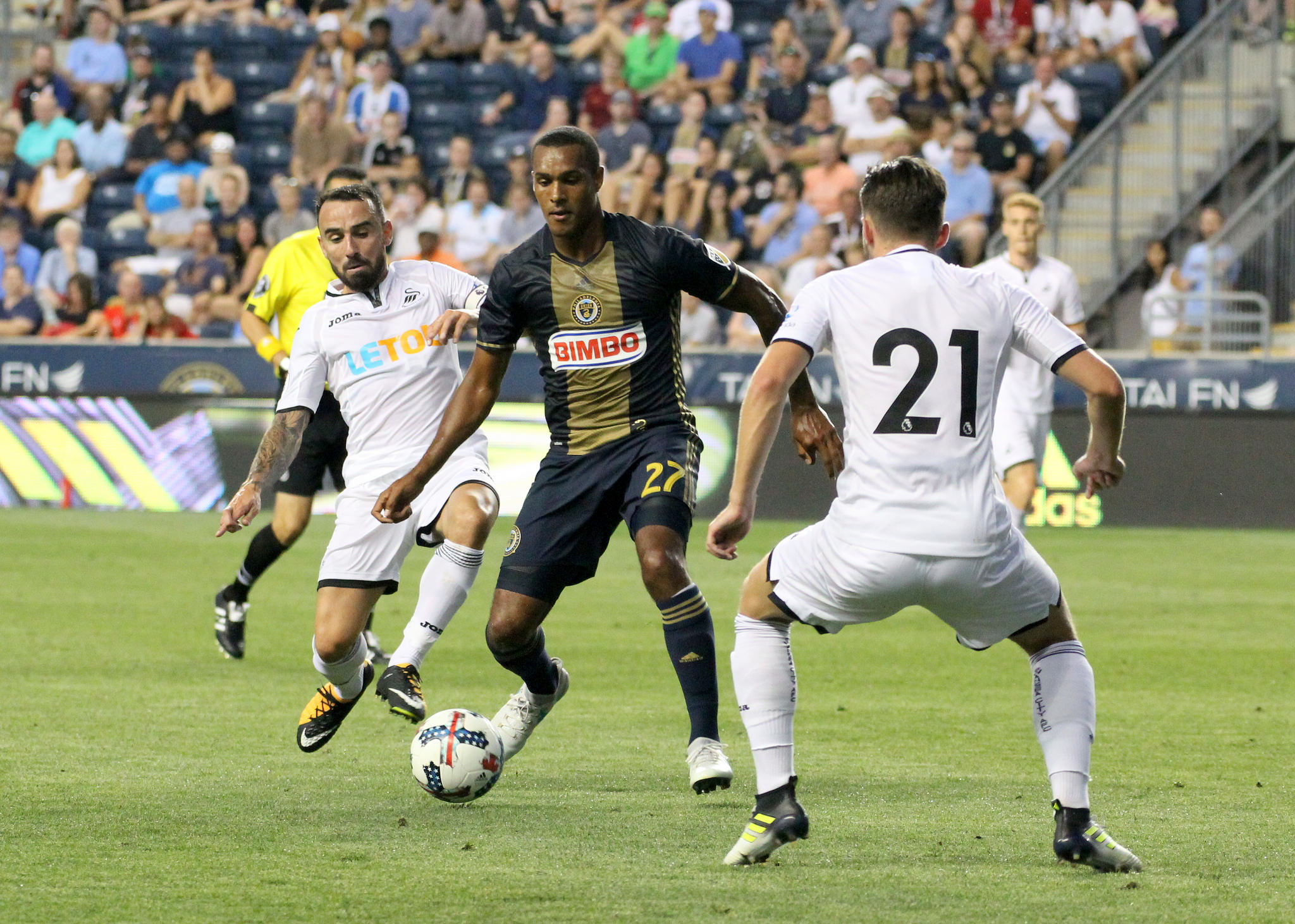 Simpson dribbles through traffic.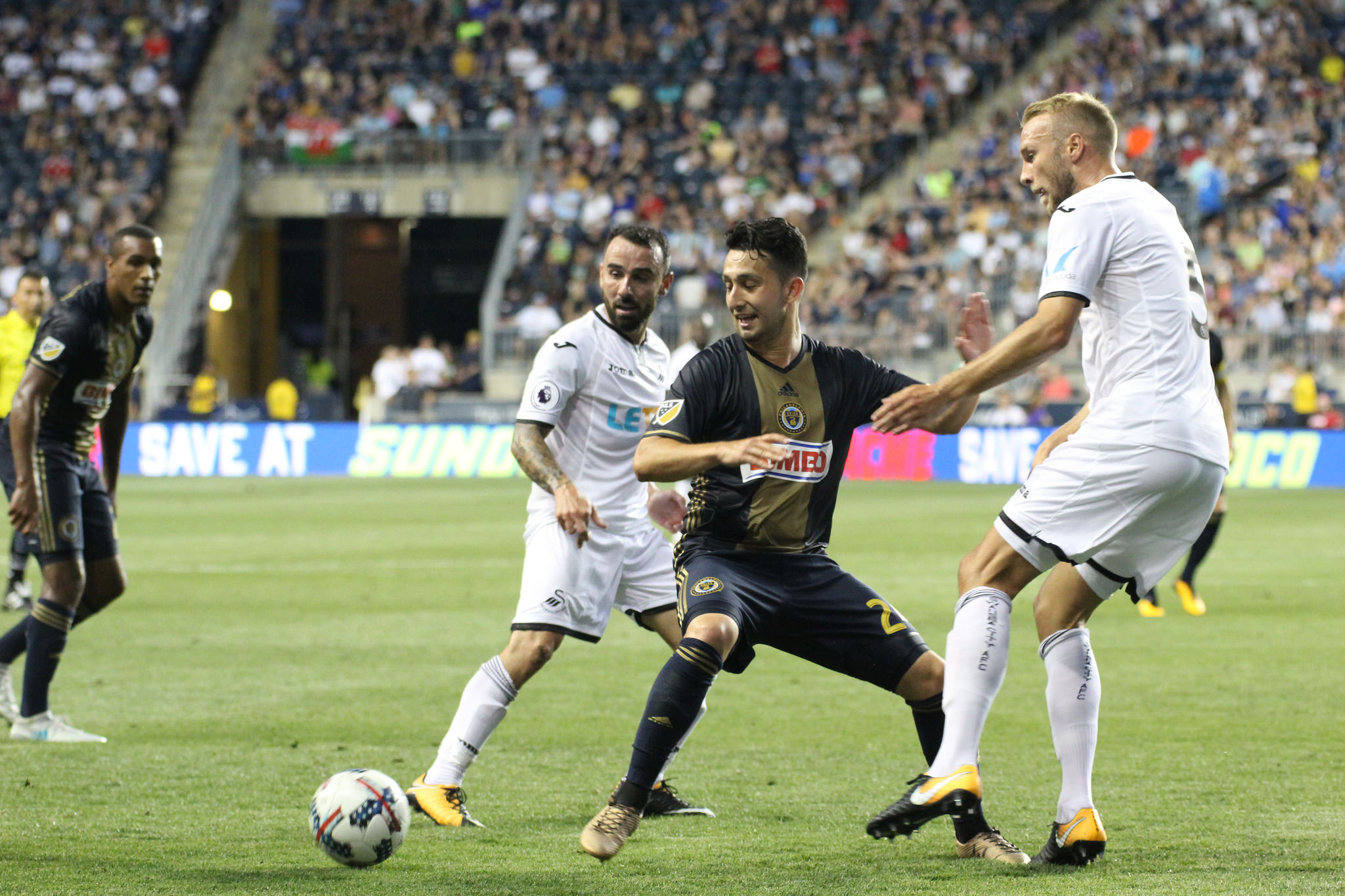 Najem with some fancy delivery.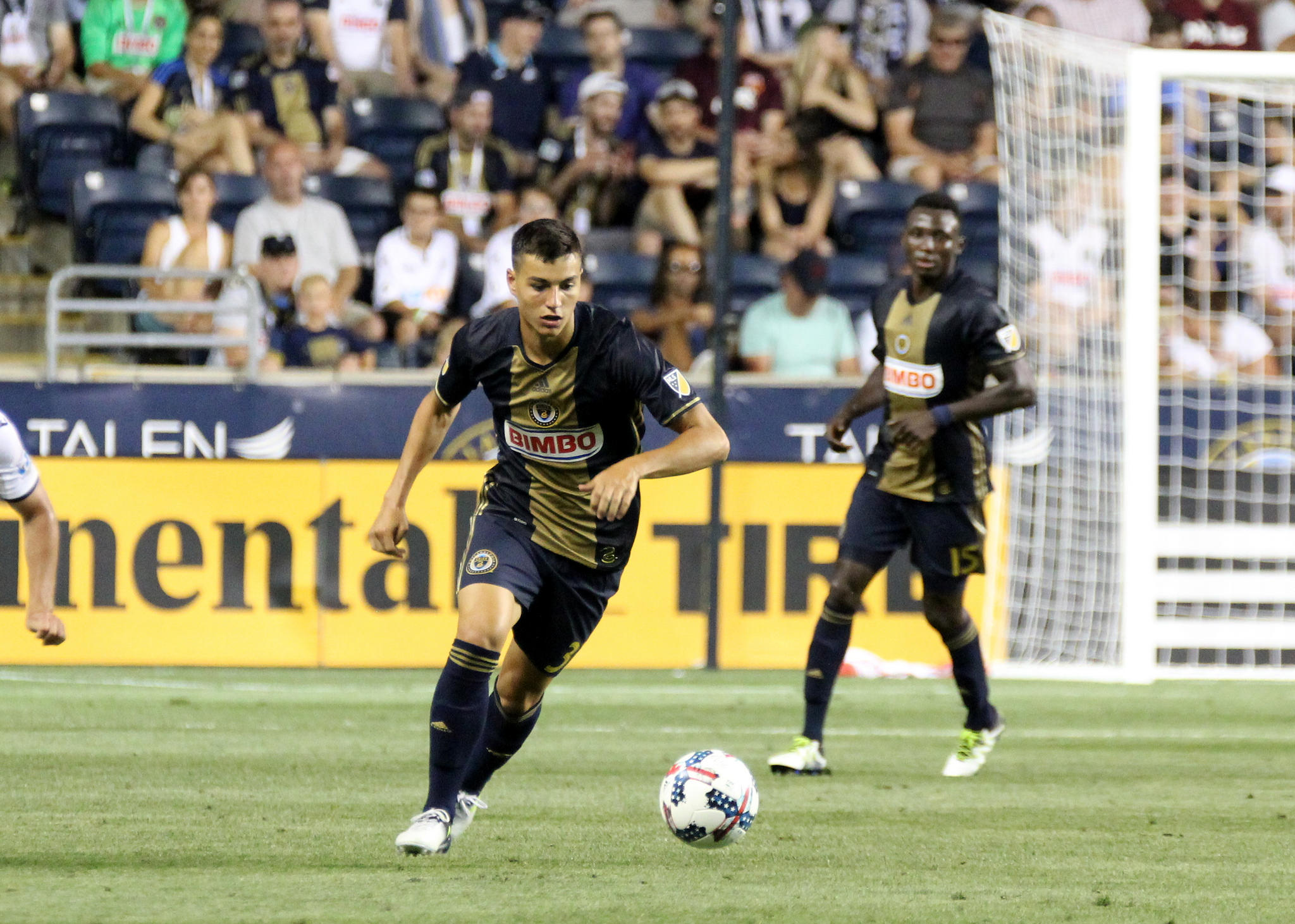 Fans finally got to see prospect Anthony Fontana in a Union uniform.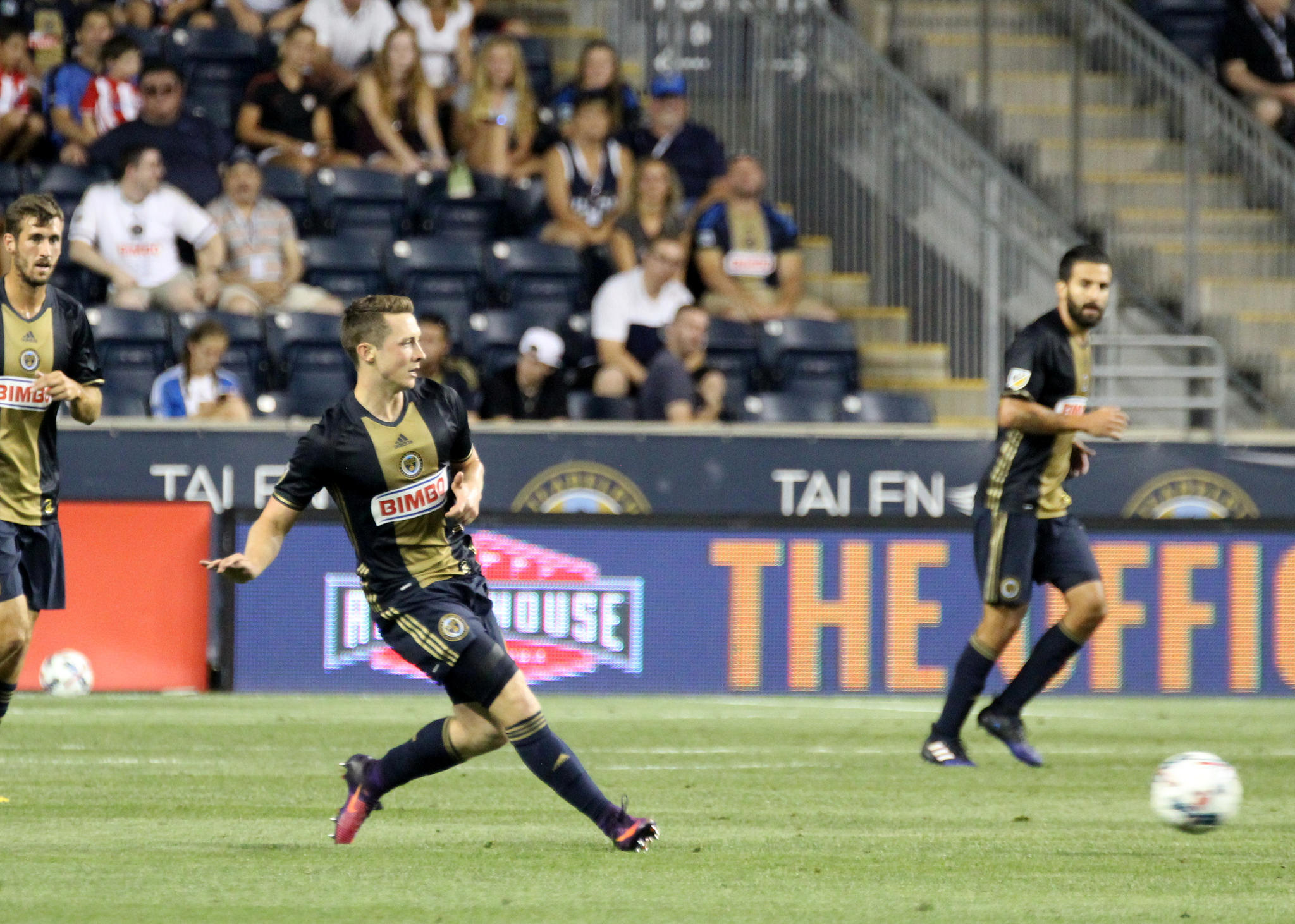 Aaron Jones was among the Steel regulars in a Union uniform.
Fontana collects it on the move.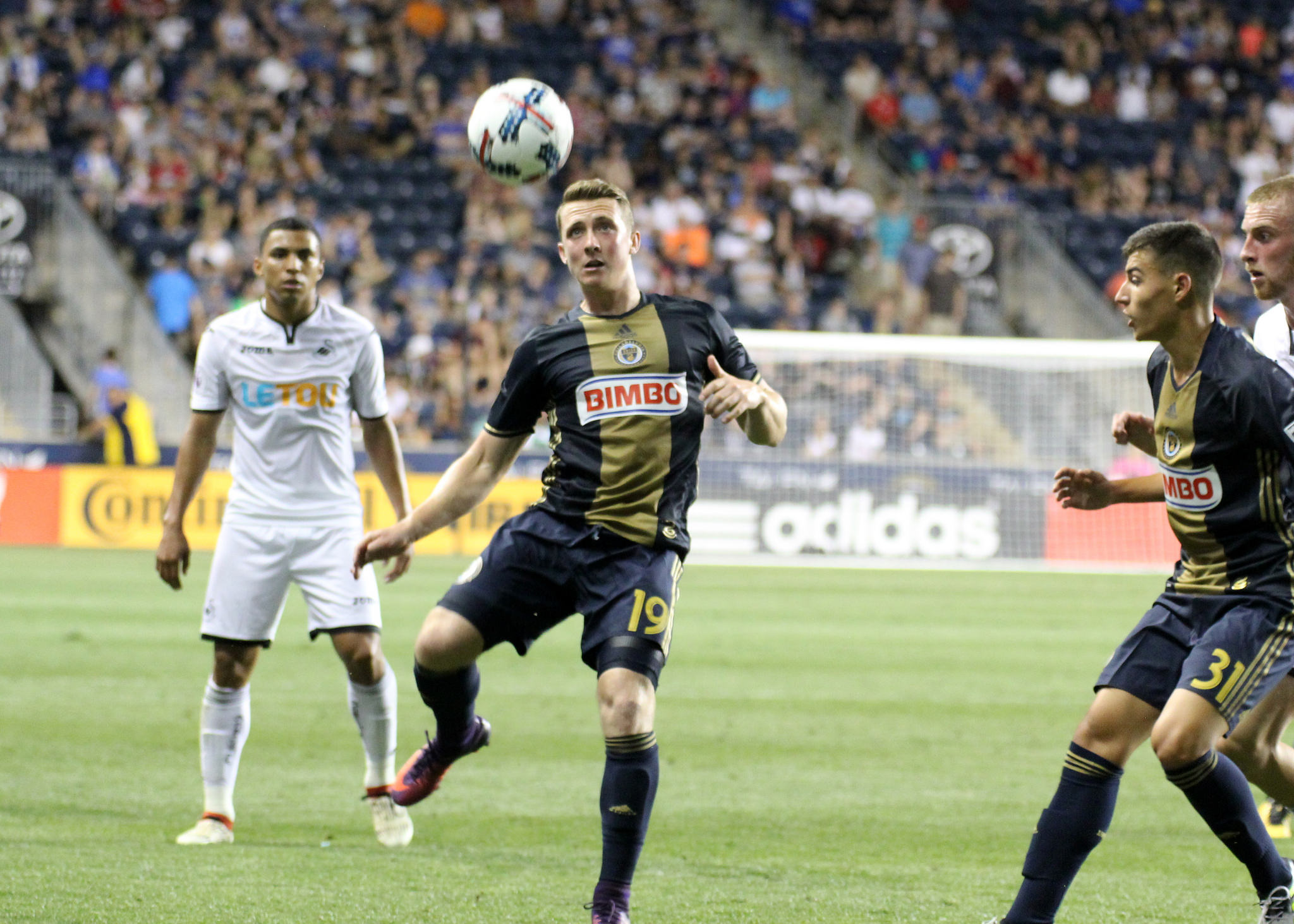 Jones looks top deliver on the first touch.
For more photos, check out Paul's Flickr page and feel free to leave comments.