PSP photographer Paul Rudderow was on hand Saturday nights as Club America defeated Puebla FC 4-0 as part of the Tour Aguila series. Here's what he saw.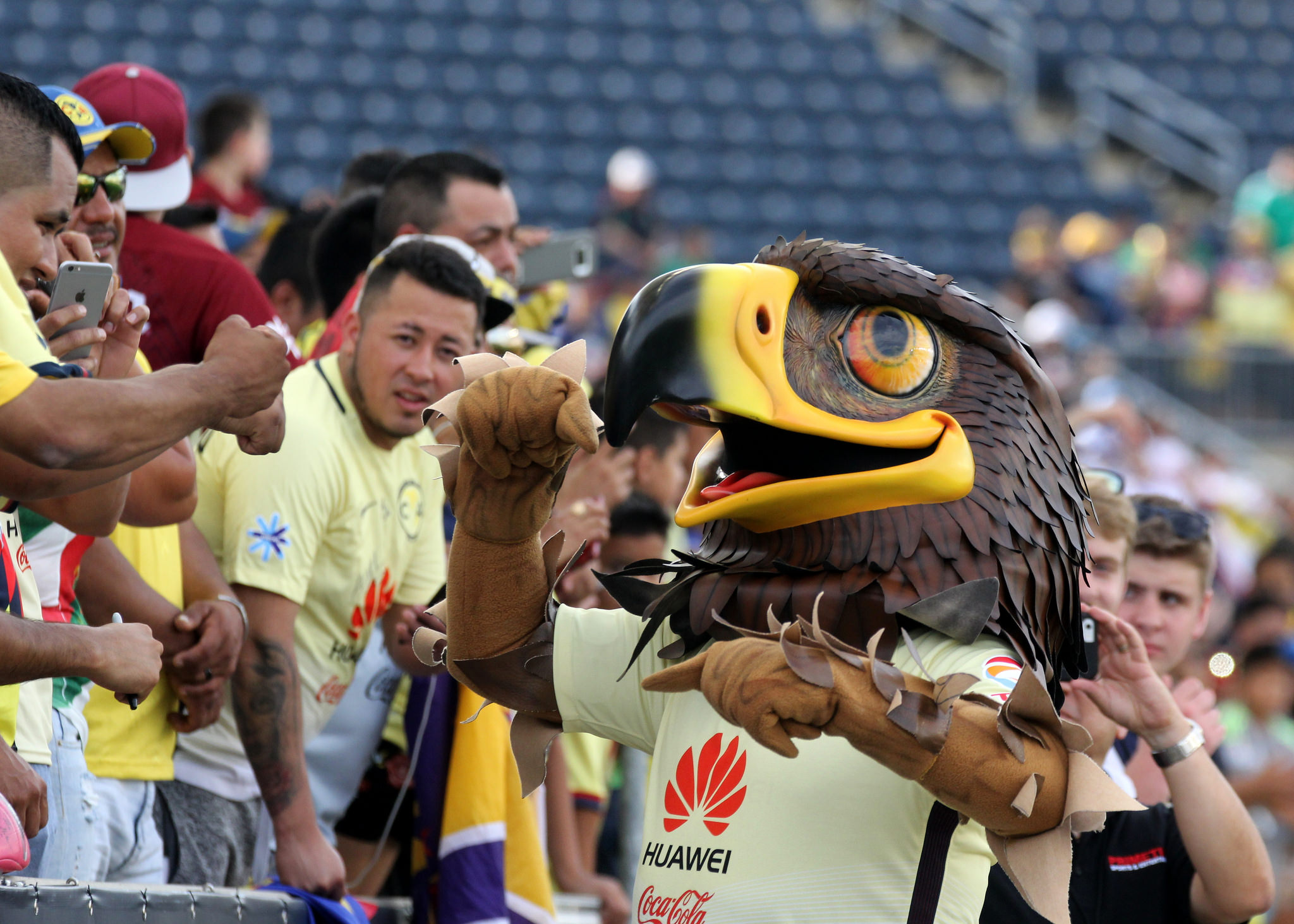 Las Águila (The Eagle).
The match was well attended and heavily pro Club America.
Guido Rodríguez (5) steps over Gabriel Esparza (34).
Felix Micolta (10) works through the defense.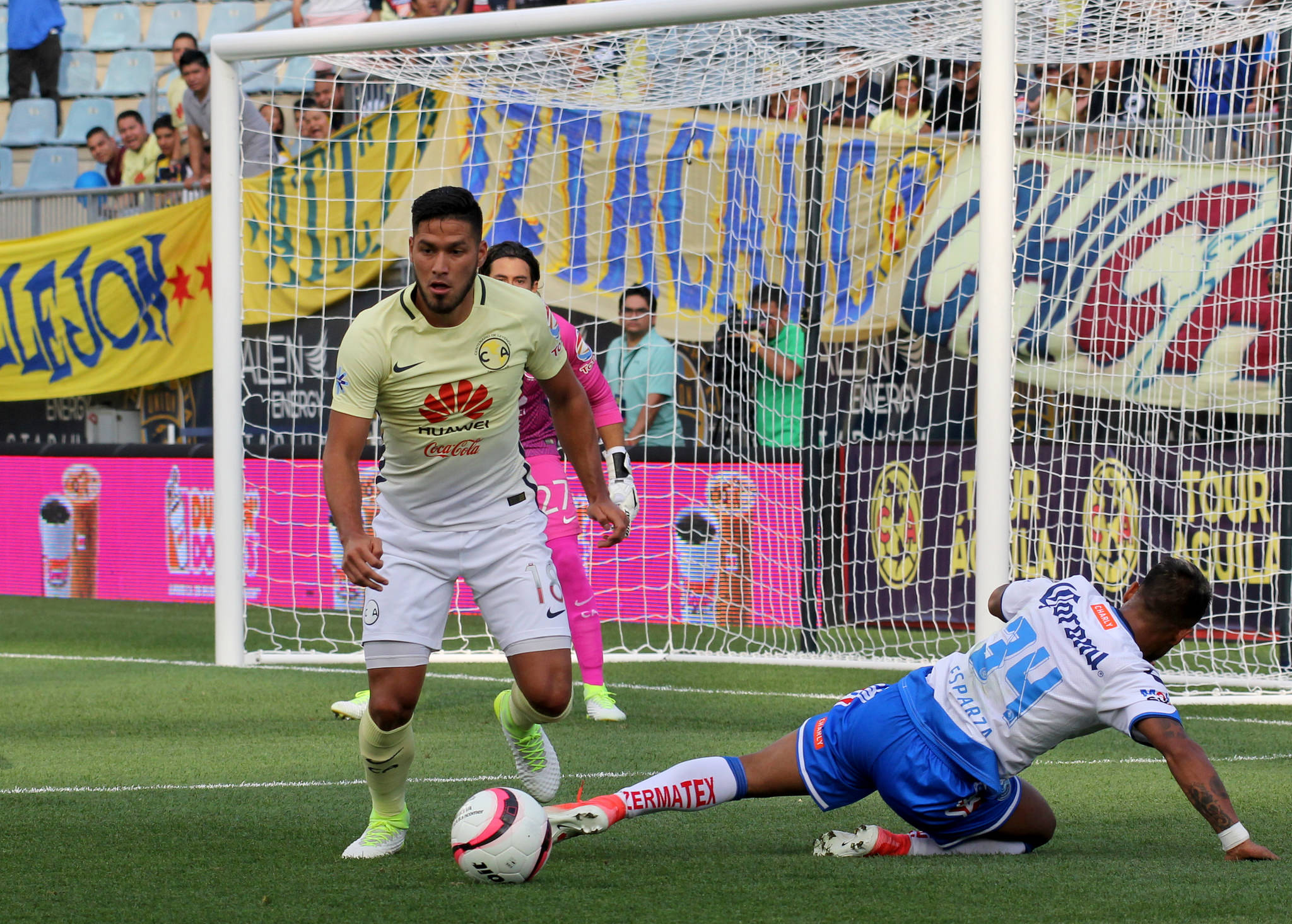 Bruno Valdez (18) relieves Esparza (34) of the ball.
Silvio Romero (9) gets boxed out by Francisco Acuña (8) and Gerardo Venegas (4).
Jonás Aguirre (24) and Paul Aguilar (22) match stride for stride.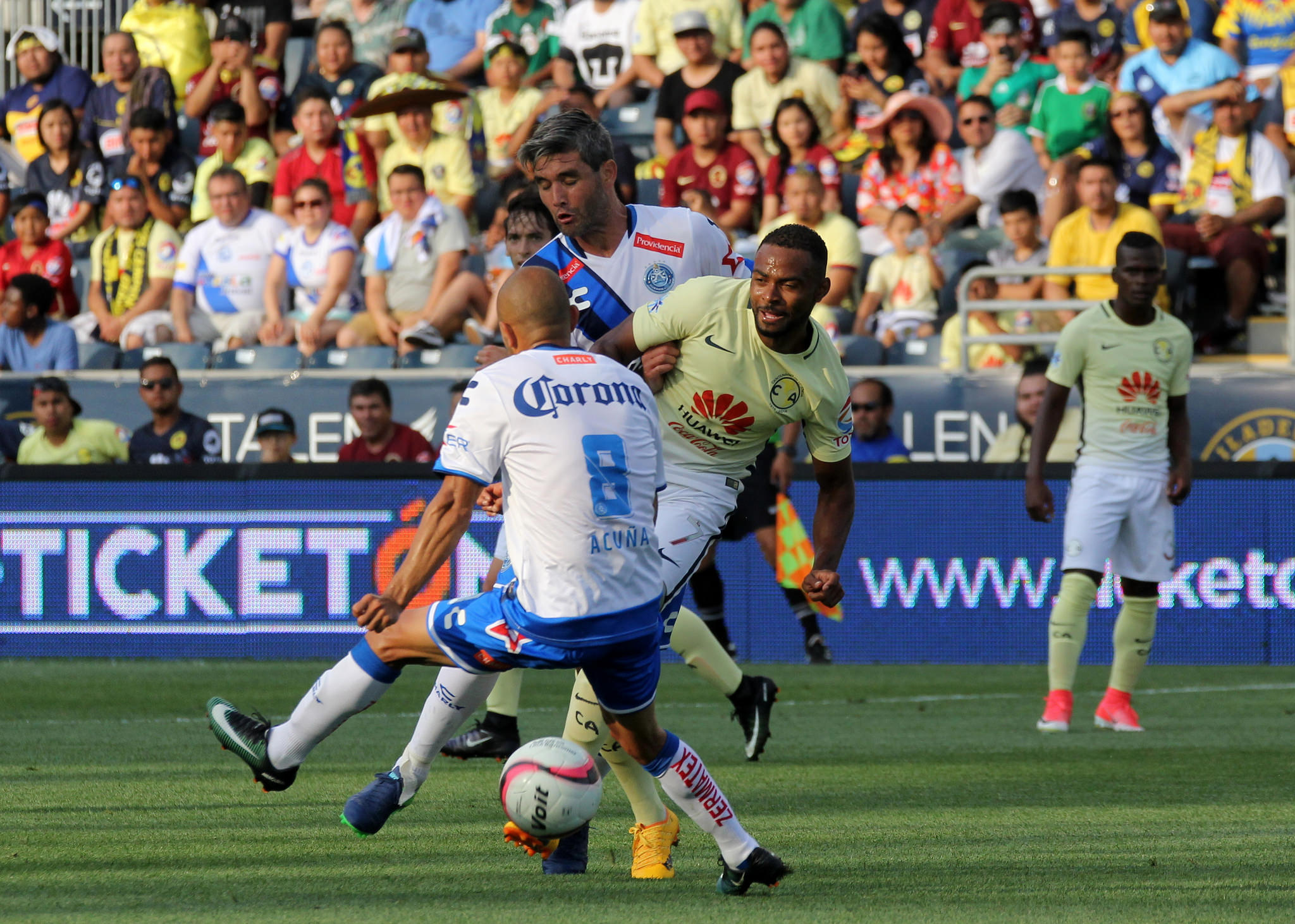 William Da Silva (7) barely gets the pass off.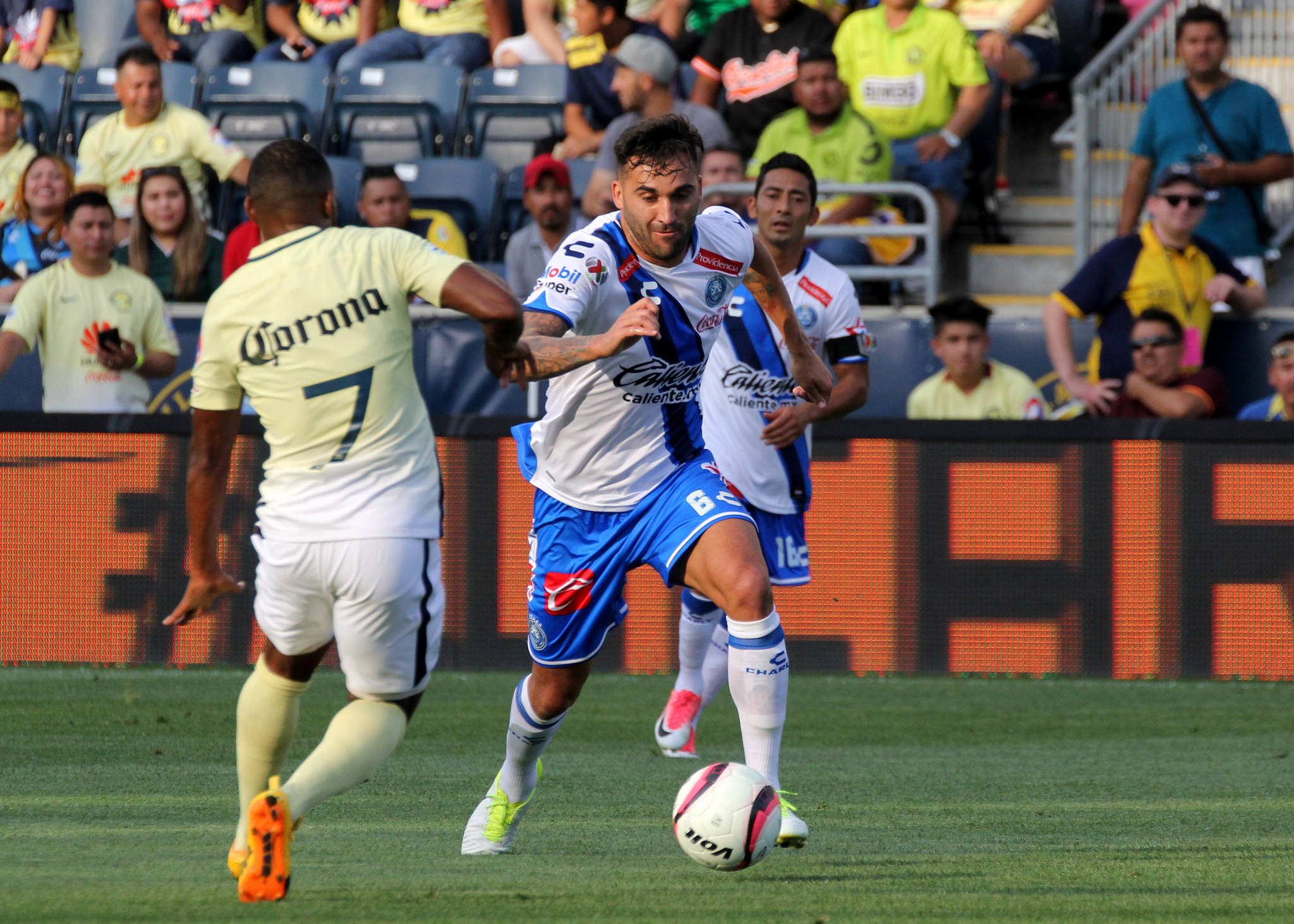 Pablo Miguez (6) charges at Da Silva.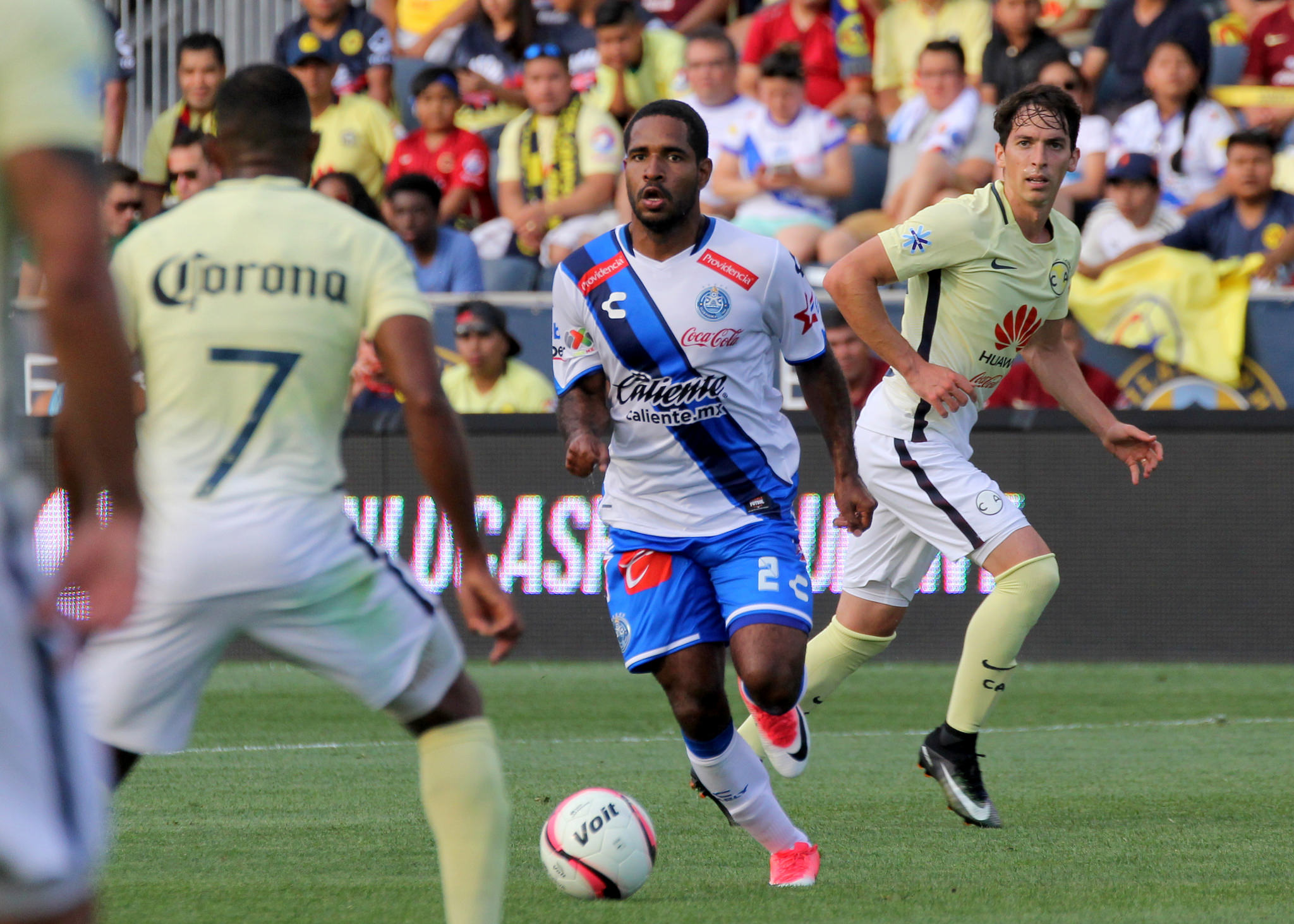 Brayan Angulo (2) looks for an opening.
Aguirre (24) gets surrounded.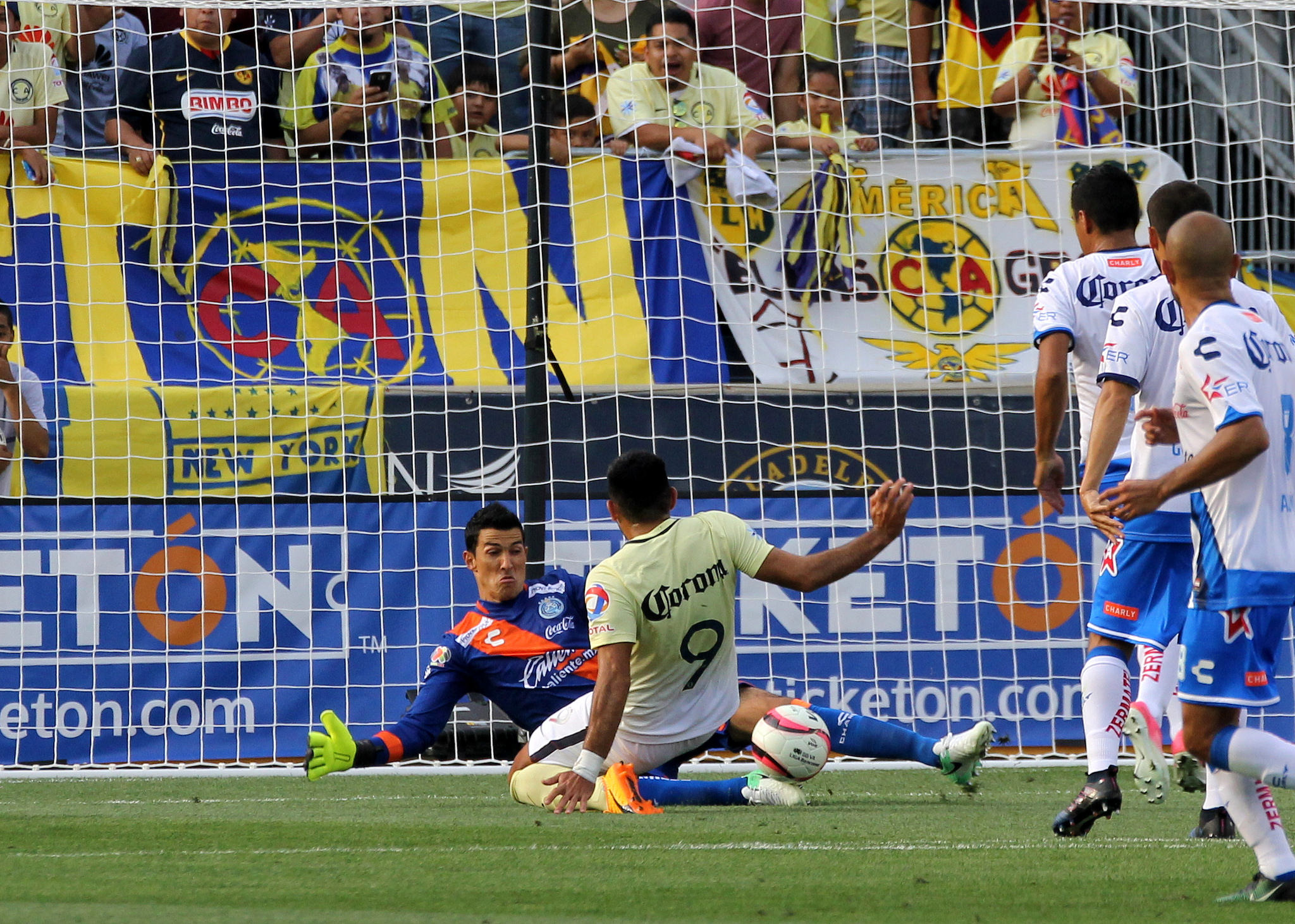 Fabián Villaseñor (1) stops the attempt by Romero (9).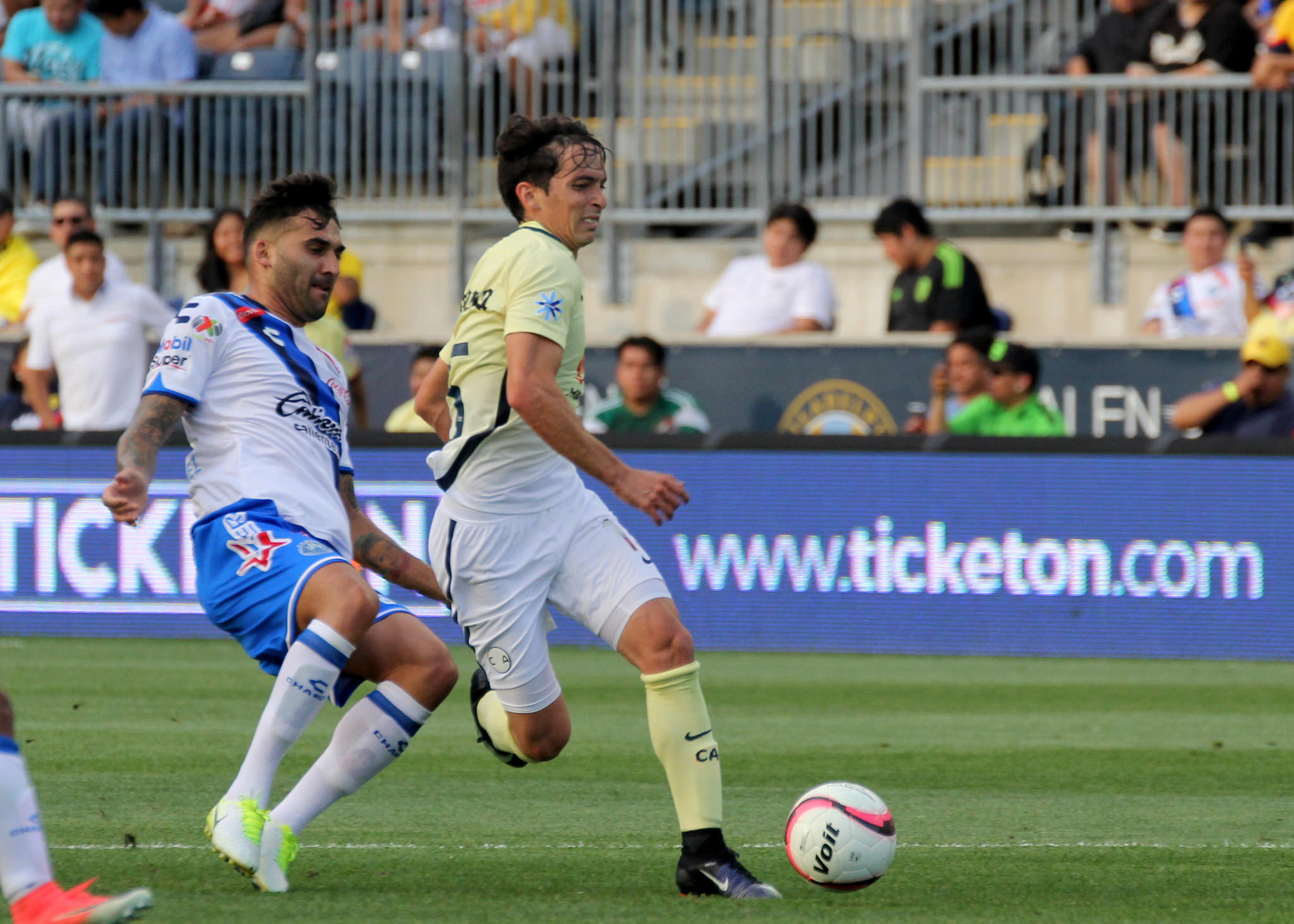 Pablo Aguilar (12) out paces Miguez (6).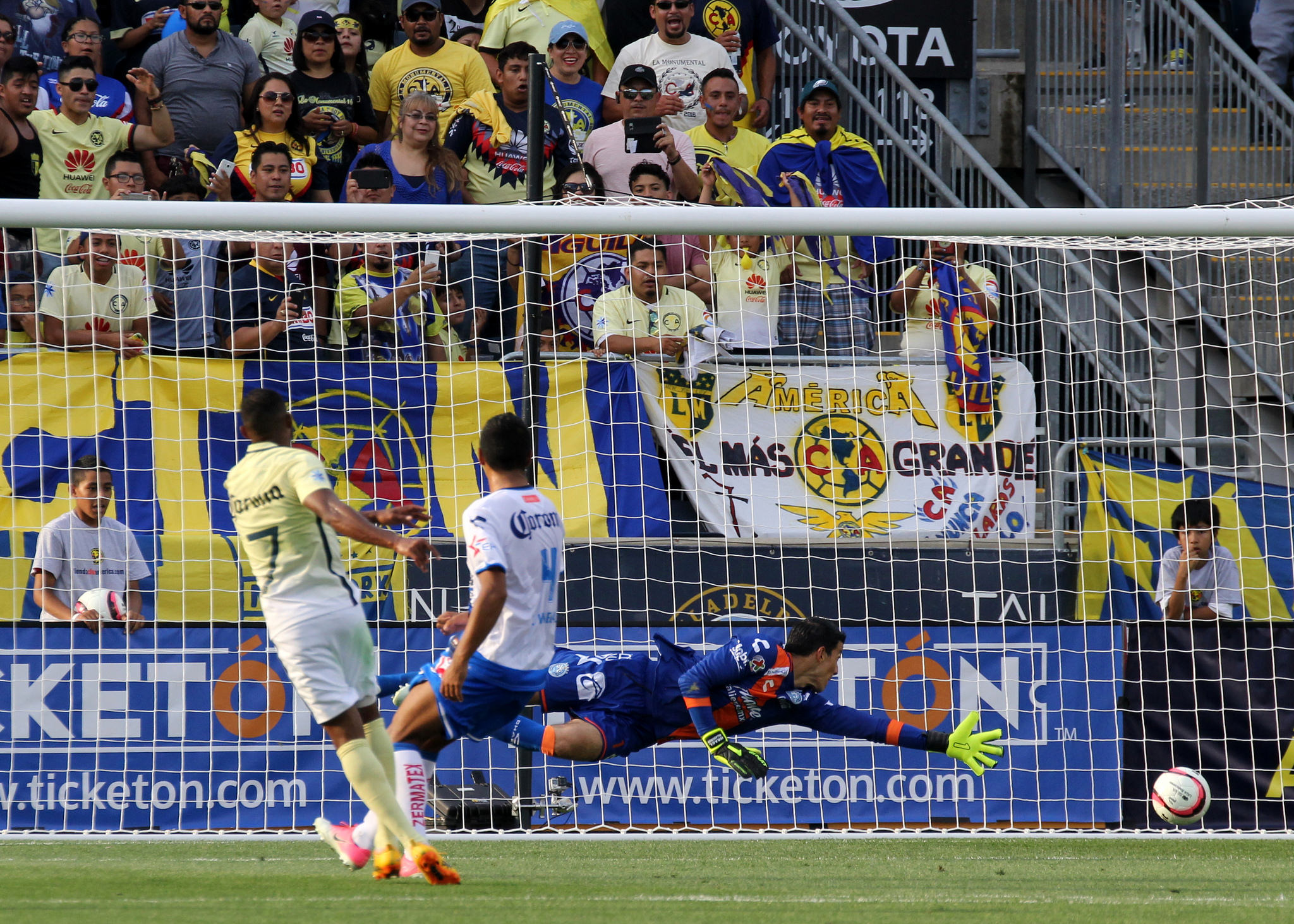 Da Silva (7) puts the eventual game winner past Villaseñor (1).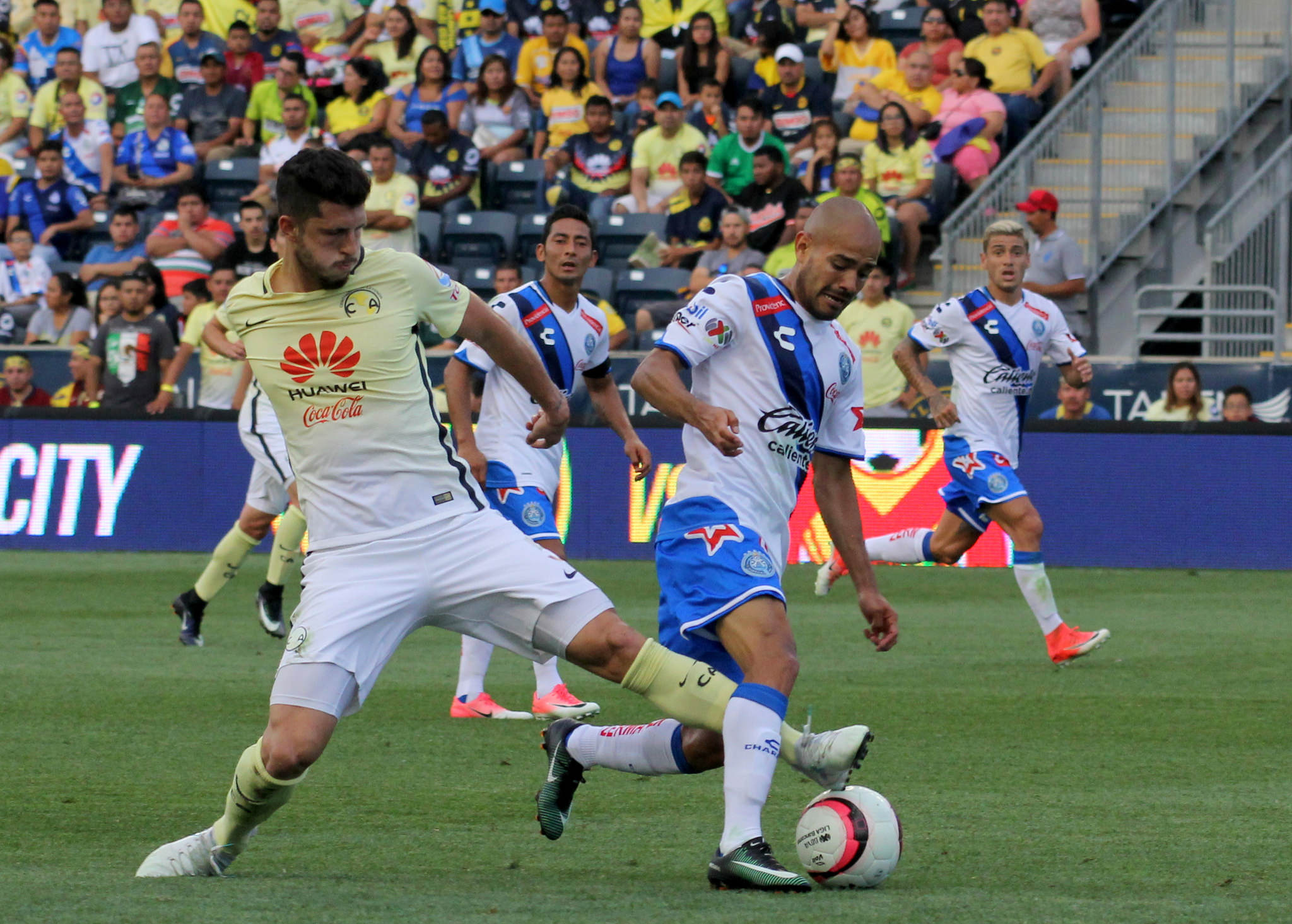 Rodríguez (5) tries to strip the ball away from Francisco Acuña.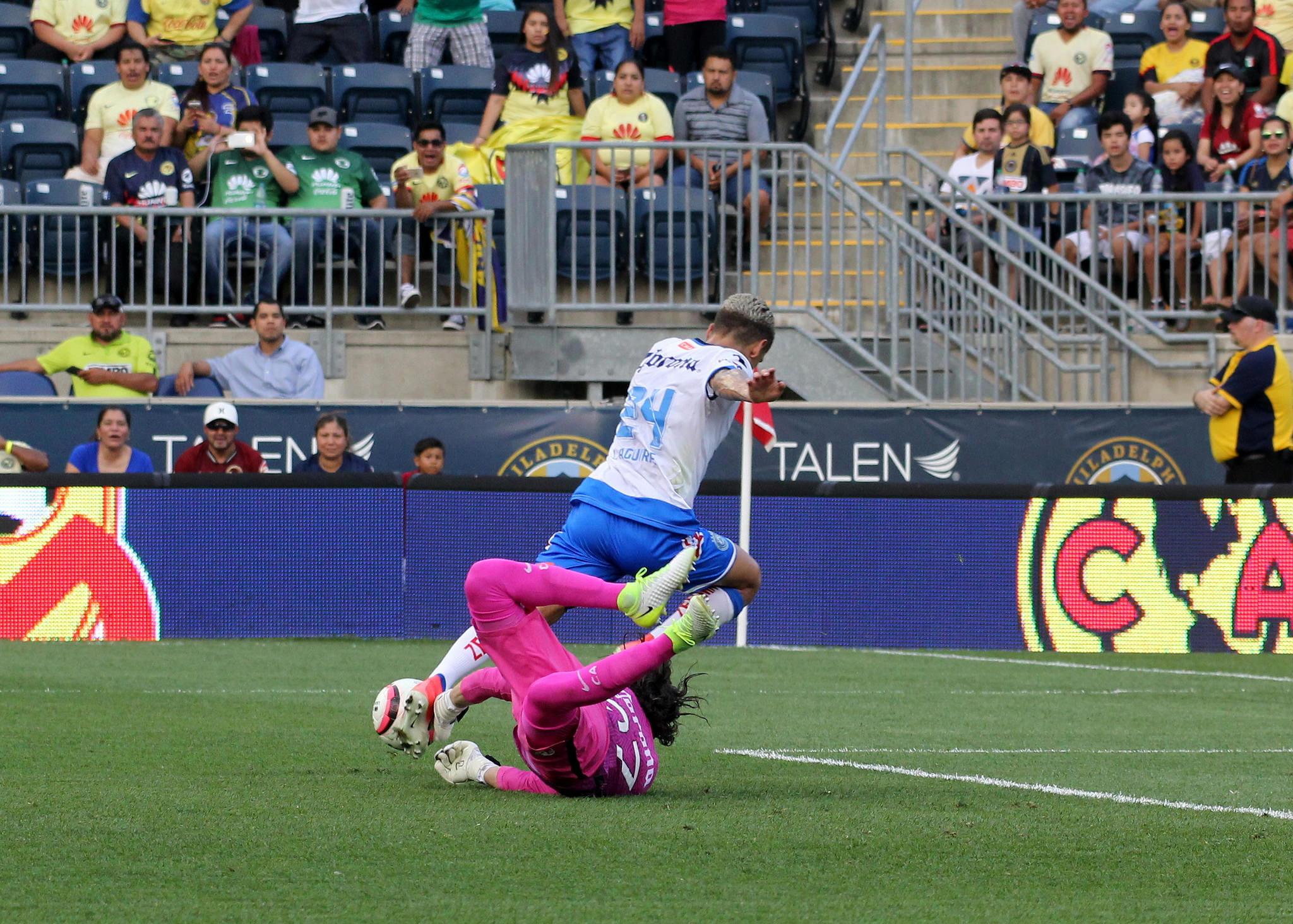 Oscar Jiménez (27) gets a hand on Aguirre (24) and the ball.
Miguel Samudio (6) keeps an eye on the ball.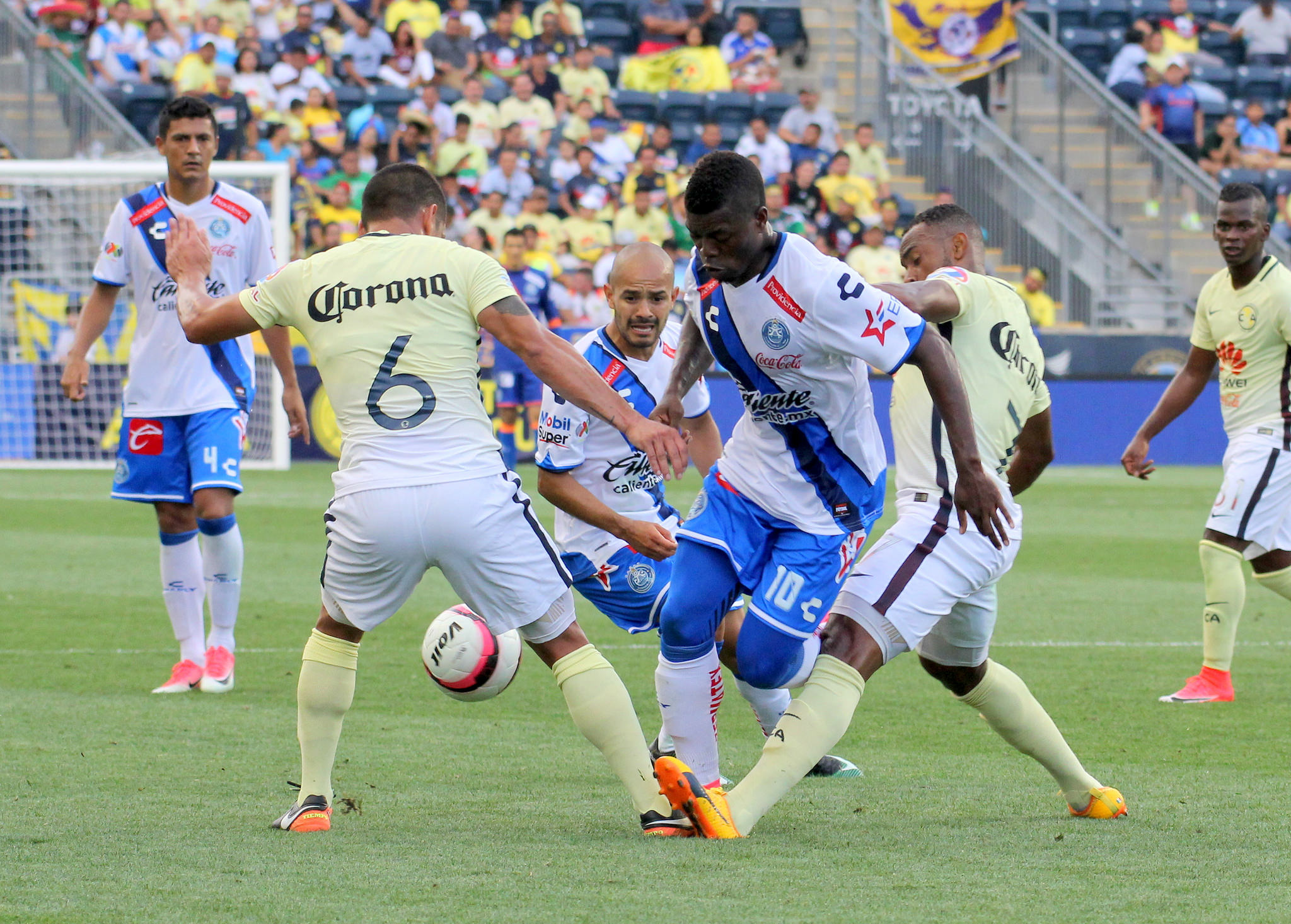 Micolta (10) gets double teamed.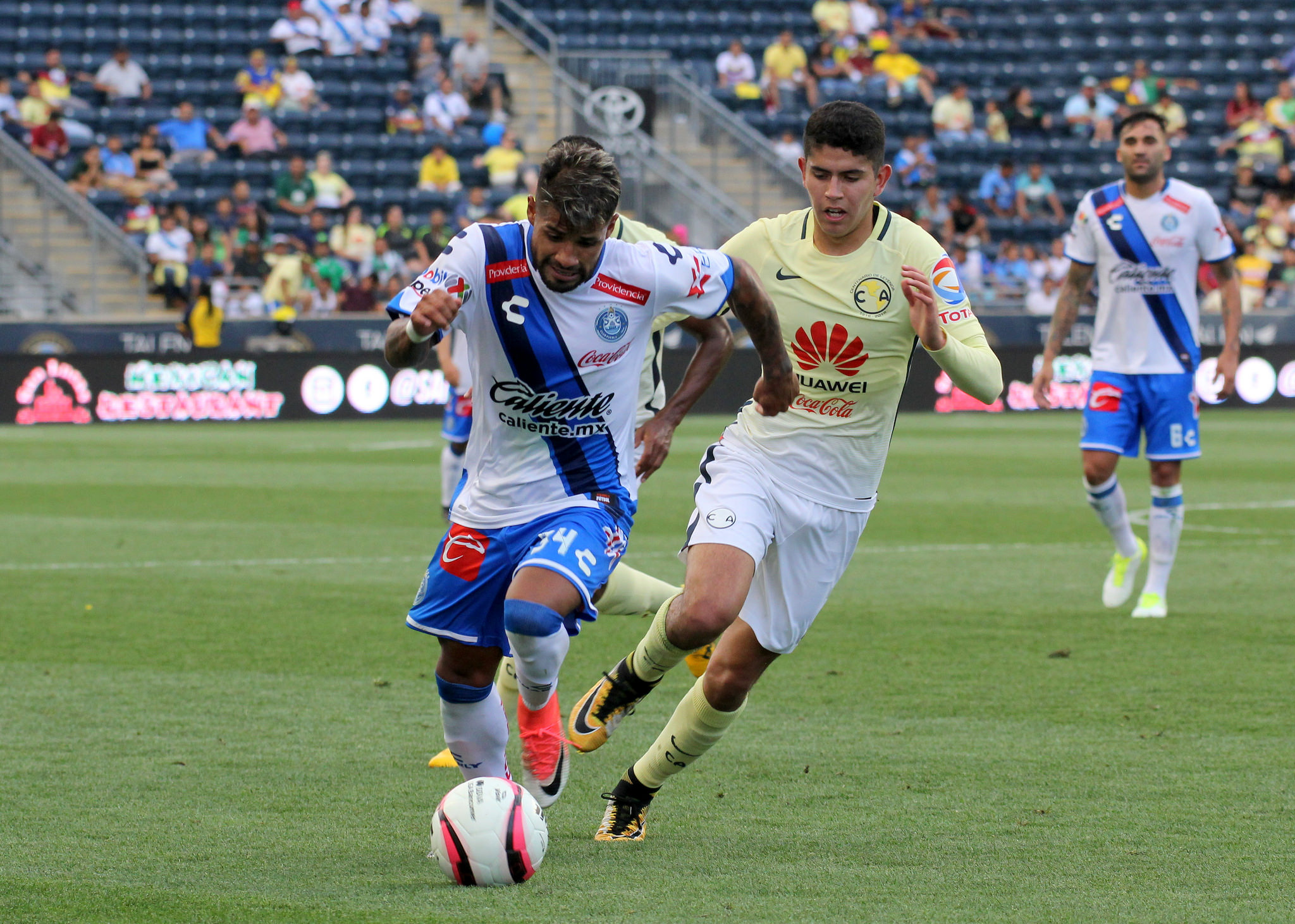 Esparza (34) breaks up the wing.
Darwin Quintero (31) flicks past Venegas (4).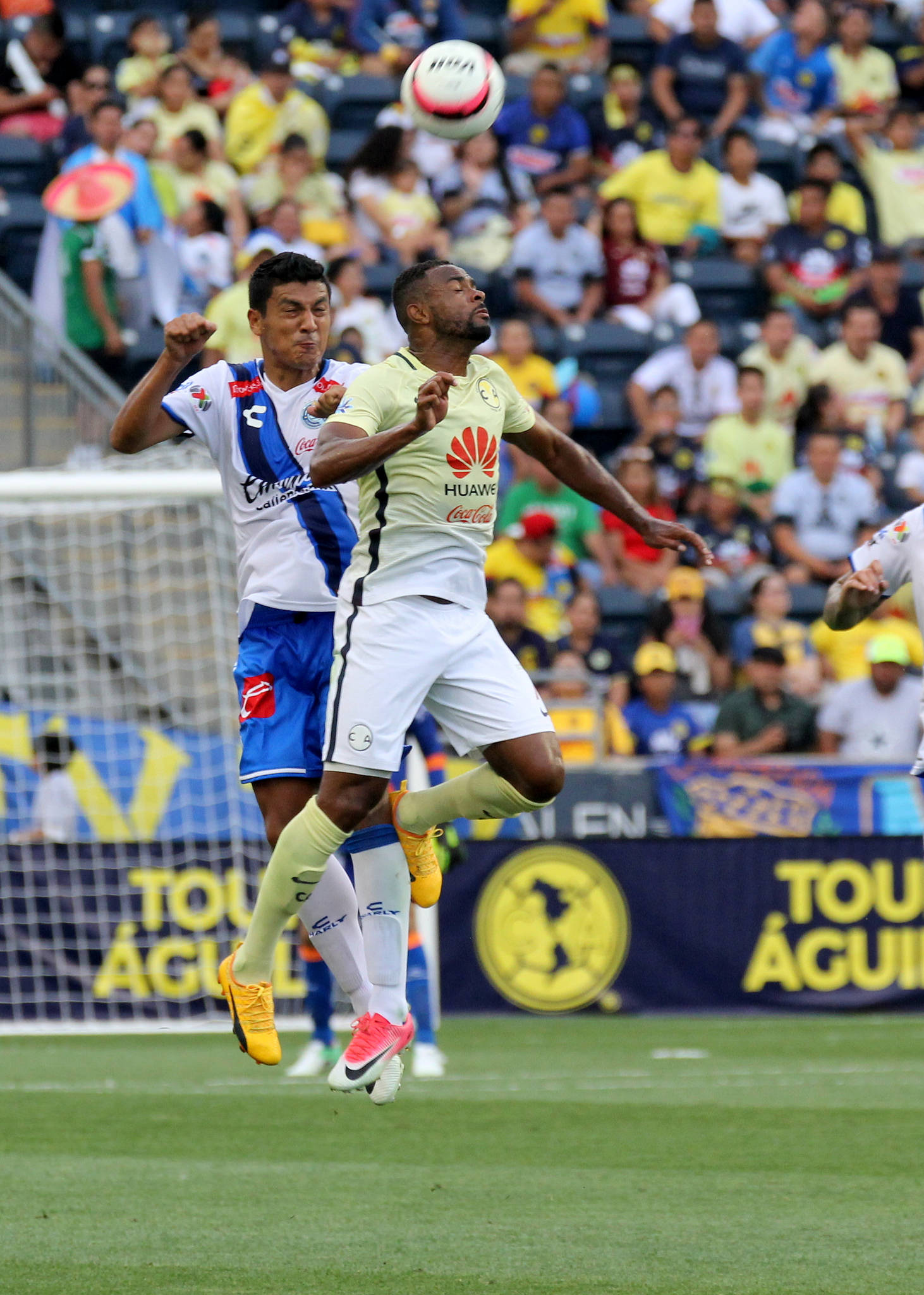 Da Silva (7) goes up with Venegas (4).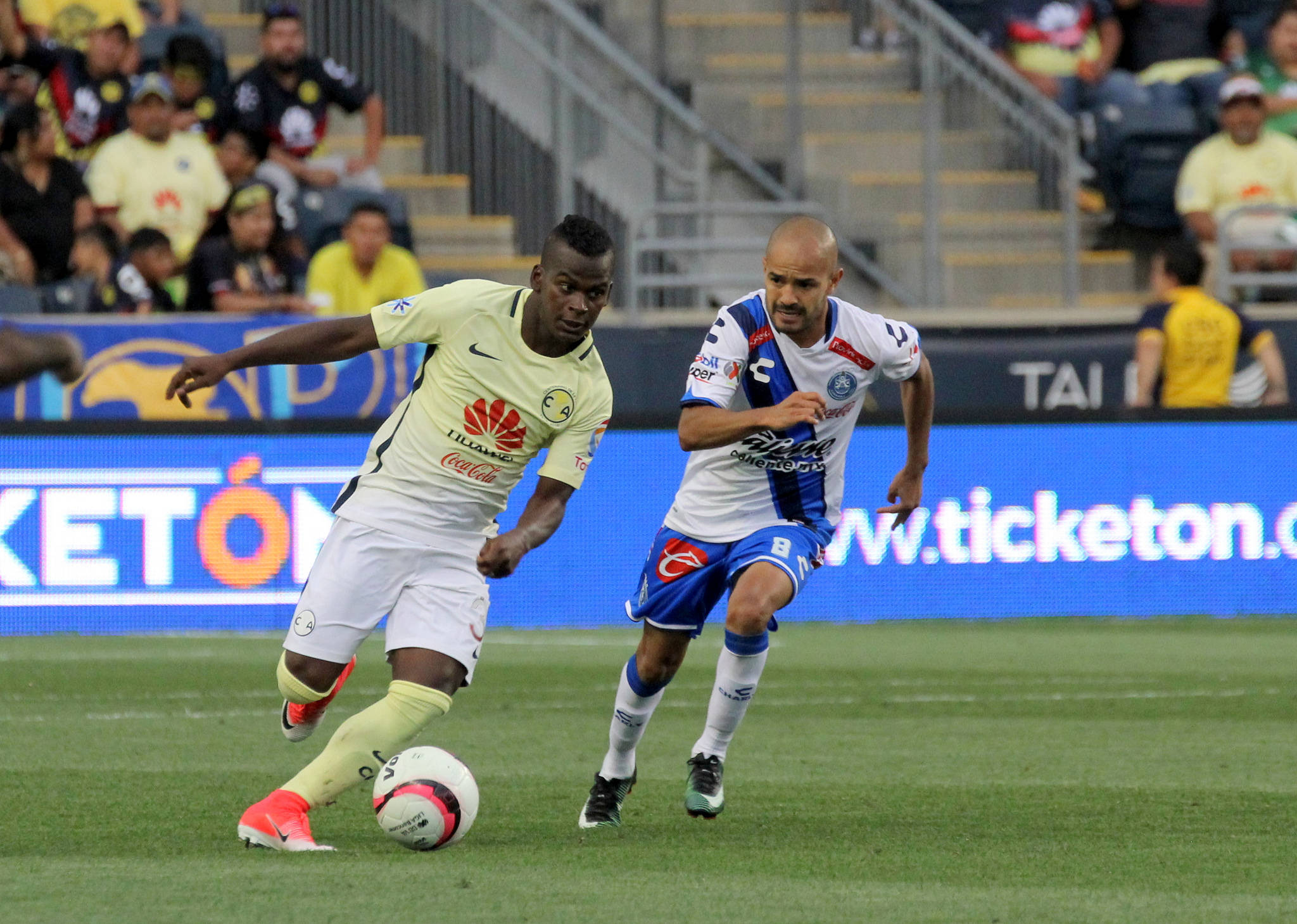 Quintero (31) pulls away from Acuña (8).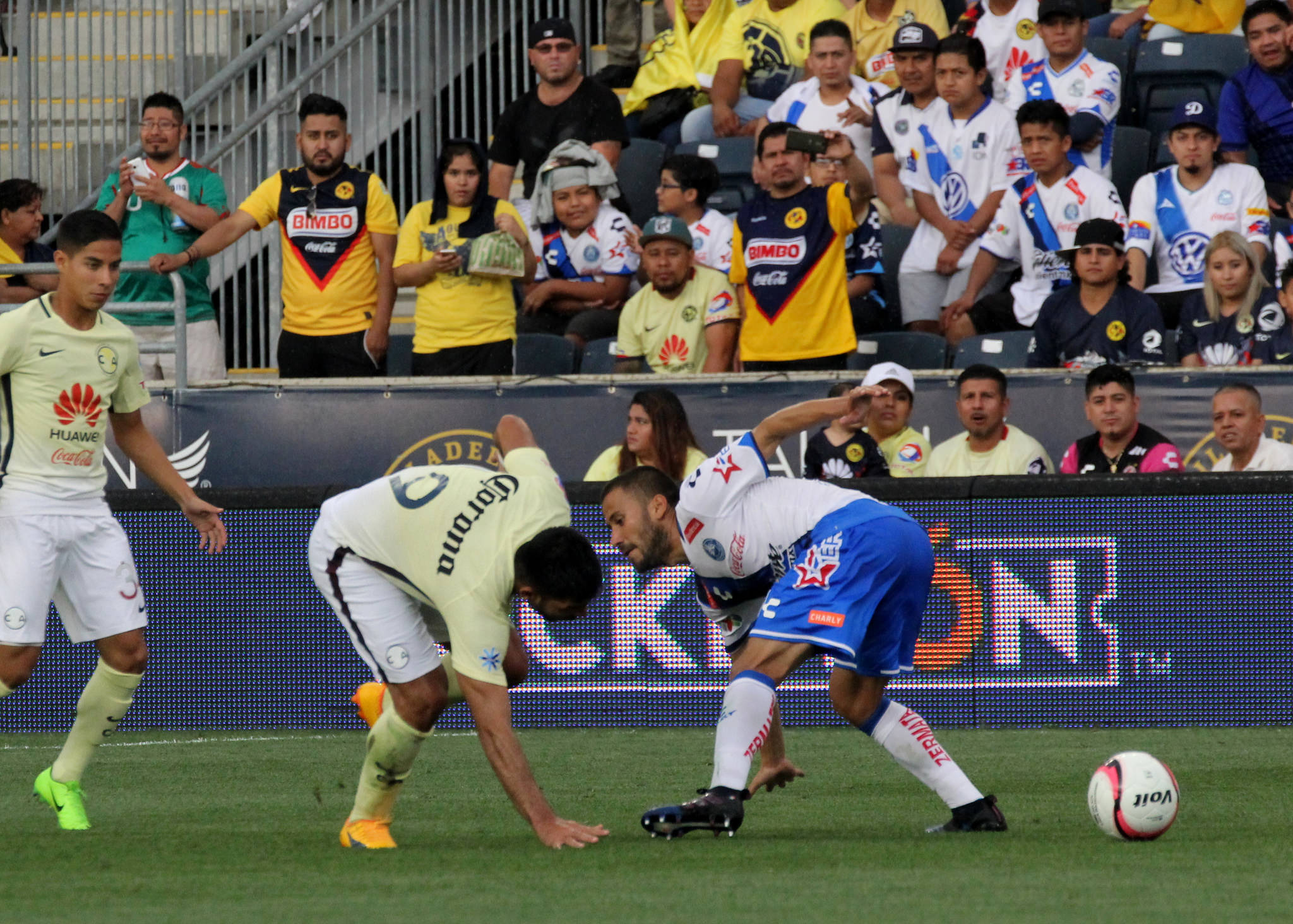 Right hand green.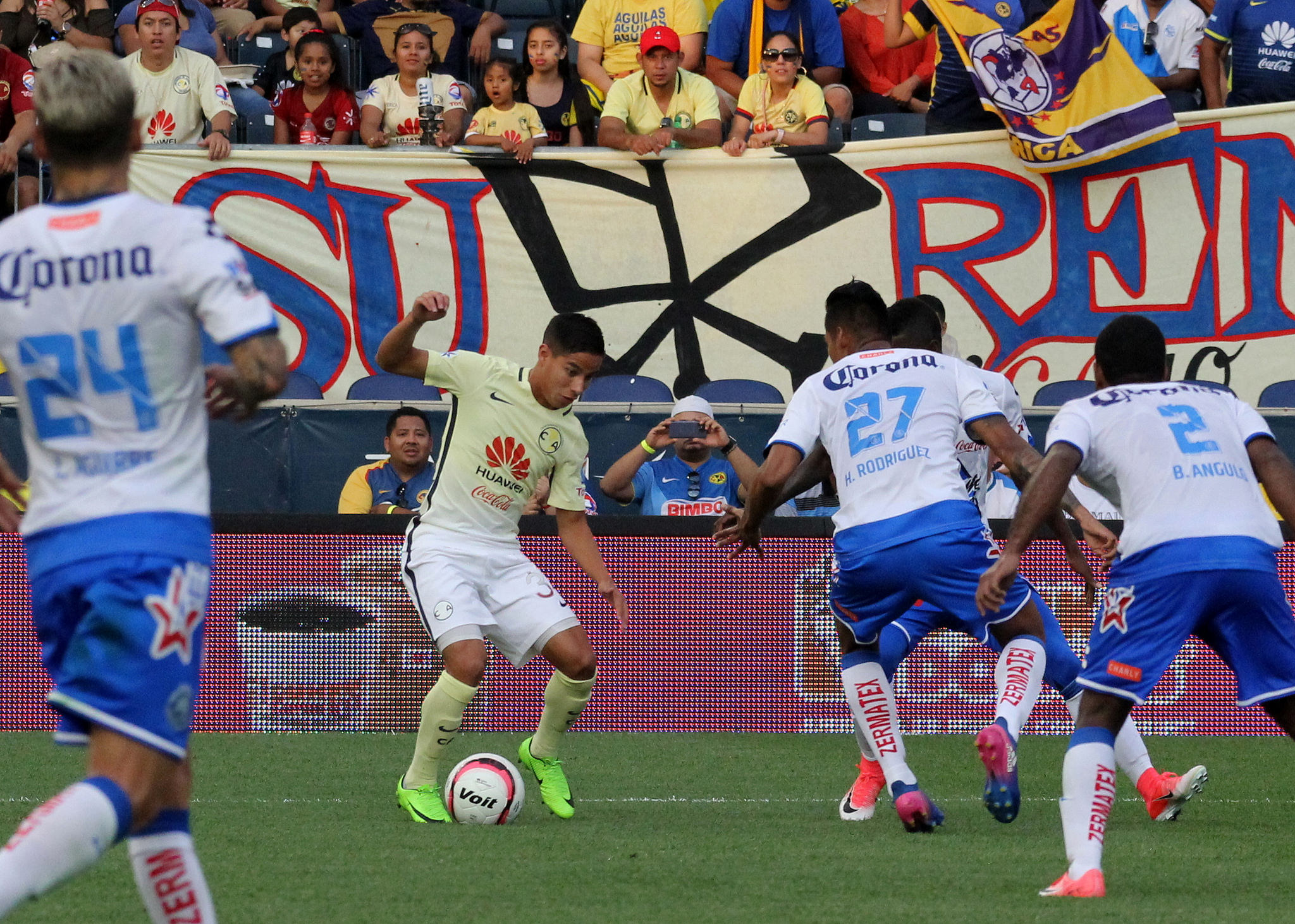 Diego Lainez (34) slams on the brakes before hitting the wall.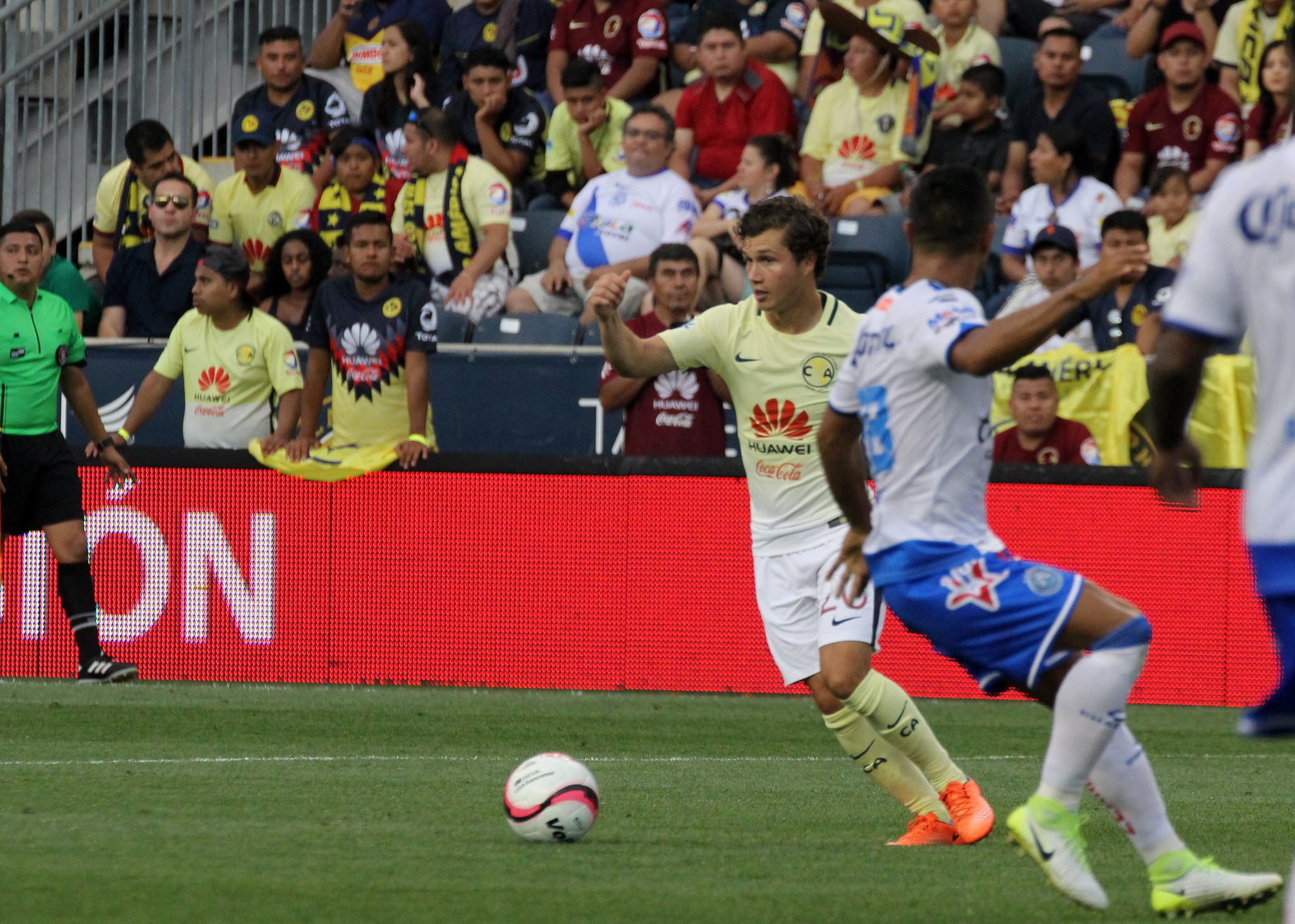 Manuel Perez Ruiz cuts back towards the middle.
Pileup on Interstate Talen or is that a new stretching position?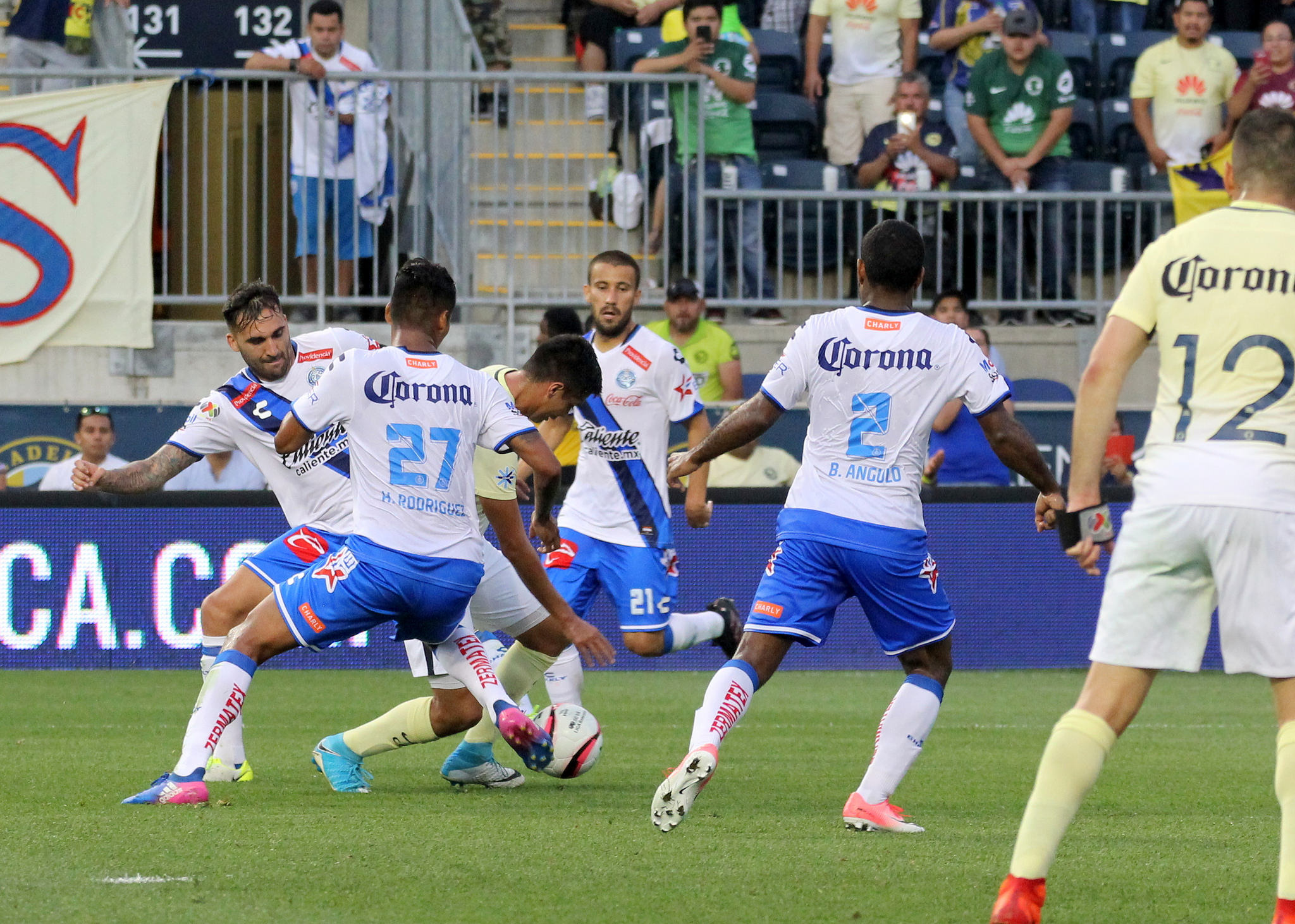 I don't know how but Ricardo Marin weaved throw a sea of legs and scored the fourth goal of the night.
For more photos, check out Paul's Flickr page and feel free to leave comments.