PSP Photographer Mikey Reeves was on hand for one of two charity soccer games that took place in West Chester on Tuesday, this one between Bethlehem Steel and Newtown Pride. Here's what he saw.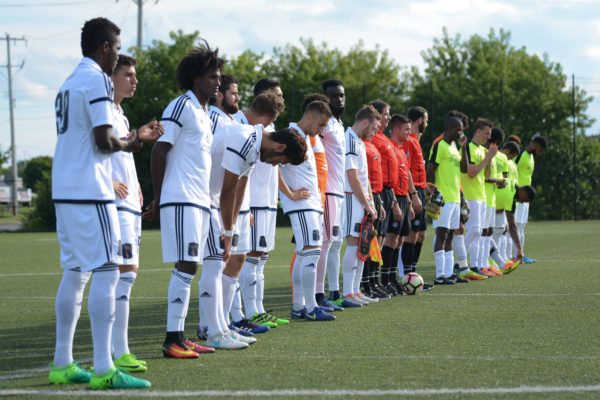 Bethlehem Steel and Newtown FC stand together before the night's charity game begins.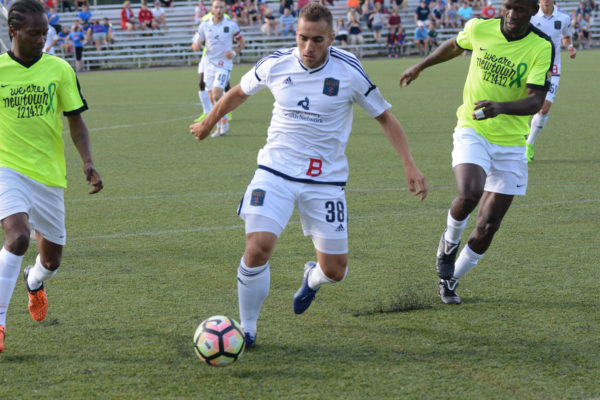 Santi Moar splits defenders while heading down field.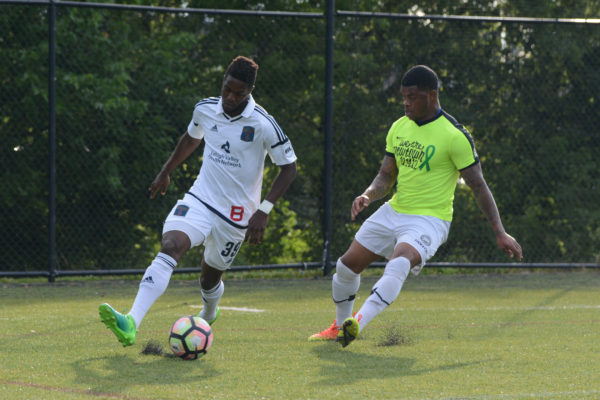 Amoy Brown sets things up from the corner.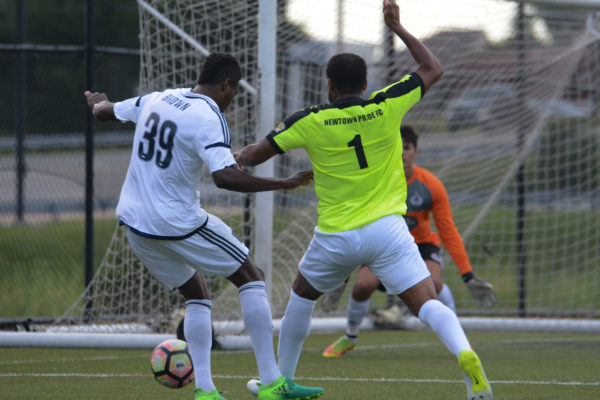 Amoy attacks the goal.
Captain Josh Heard looks on.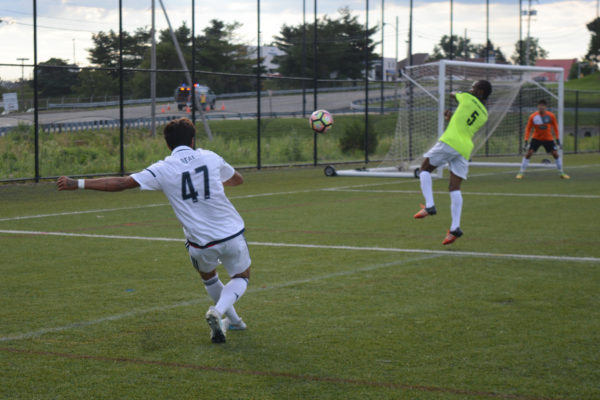 Matt Real crosses the ball into the box.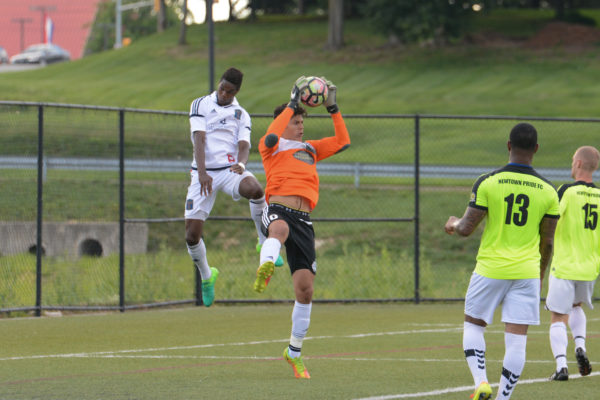 Newtown FC goalkeeper snatches the ball away from Amoy Brown.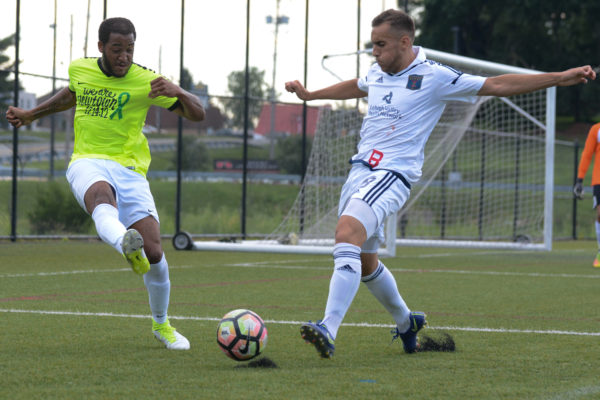 Santi Moar plays the ball to the corner.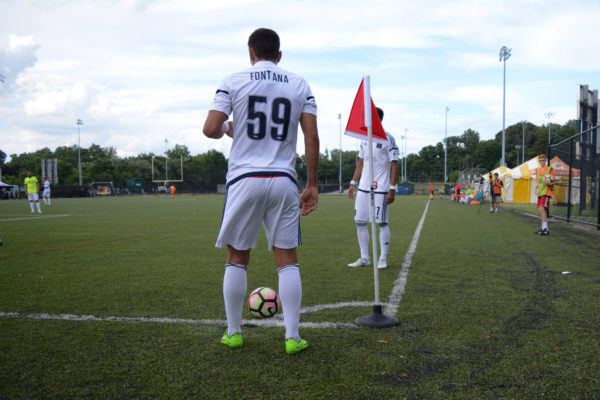 Anthony Fontana prepares to take a corner kick.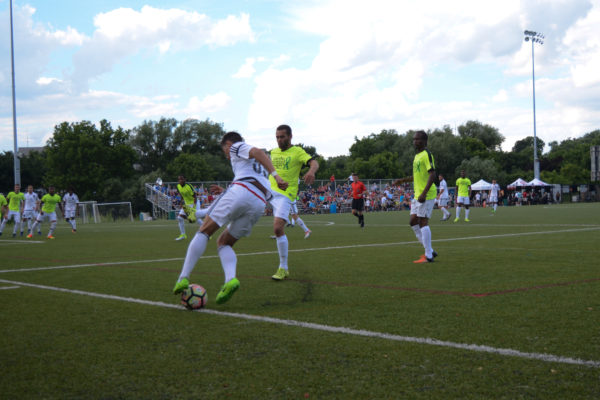 Fontana attempts to keep the ball in play.
Yosef Samuel goes 1 on 1 with the keeper.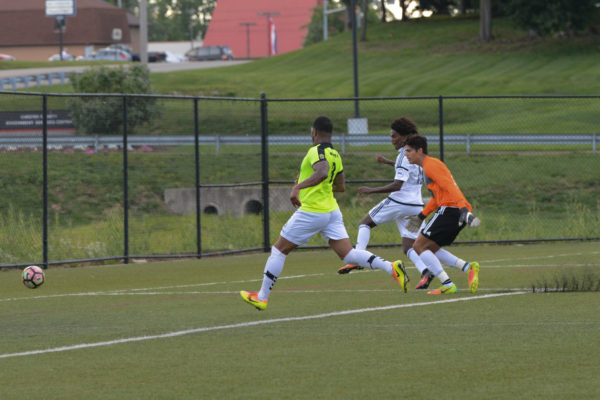 He shoots and scores!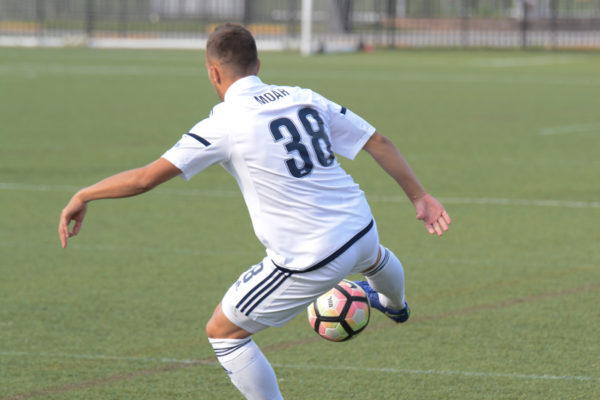 Moar settles the ball in the middle of the field.
He soon gets tripped up by the defender's aggressive tackle.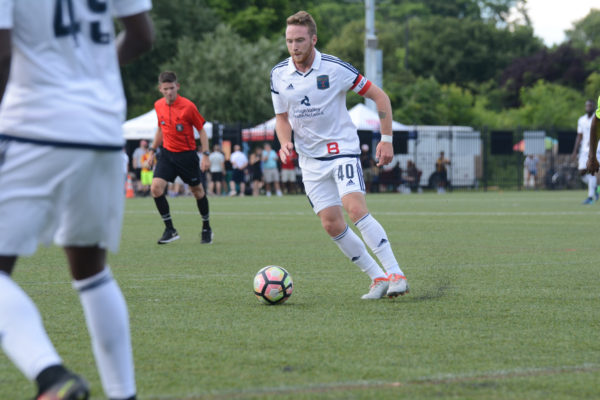 Heard sets things up.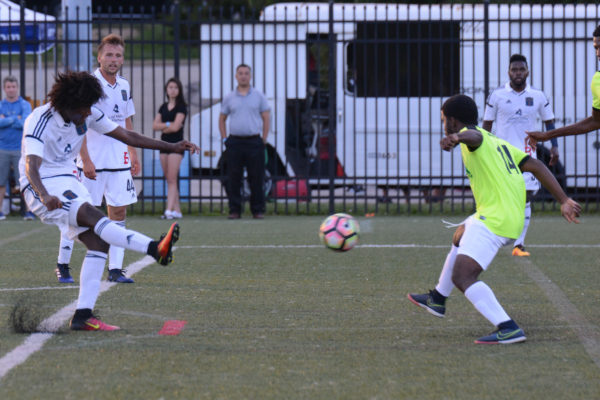 Yosef Samuel takes a late attempt at goal.
Kids enjoy kicking the ball around postgame.