PSP photographer Paul Rudderow was on hand Wednesday night as the Philadelphia Union defeated the Harrisburg City Islanders 3-1 in the fourth round of the U. S. Open Cup. Here's what he saw: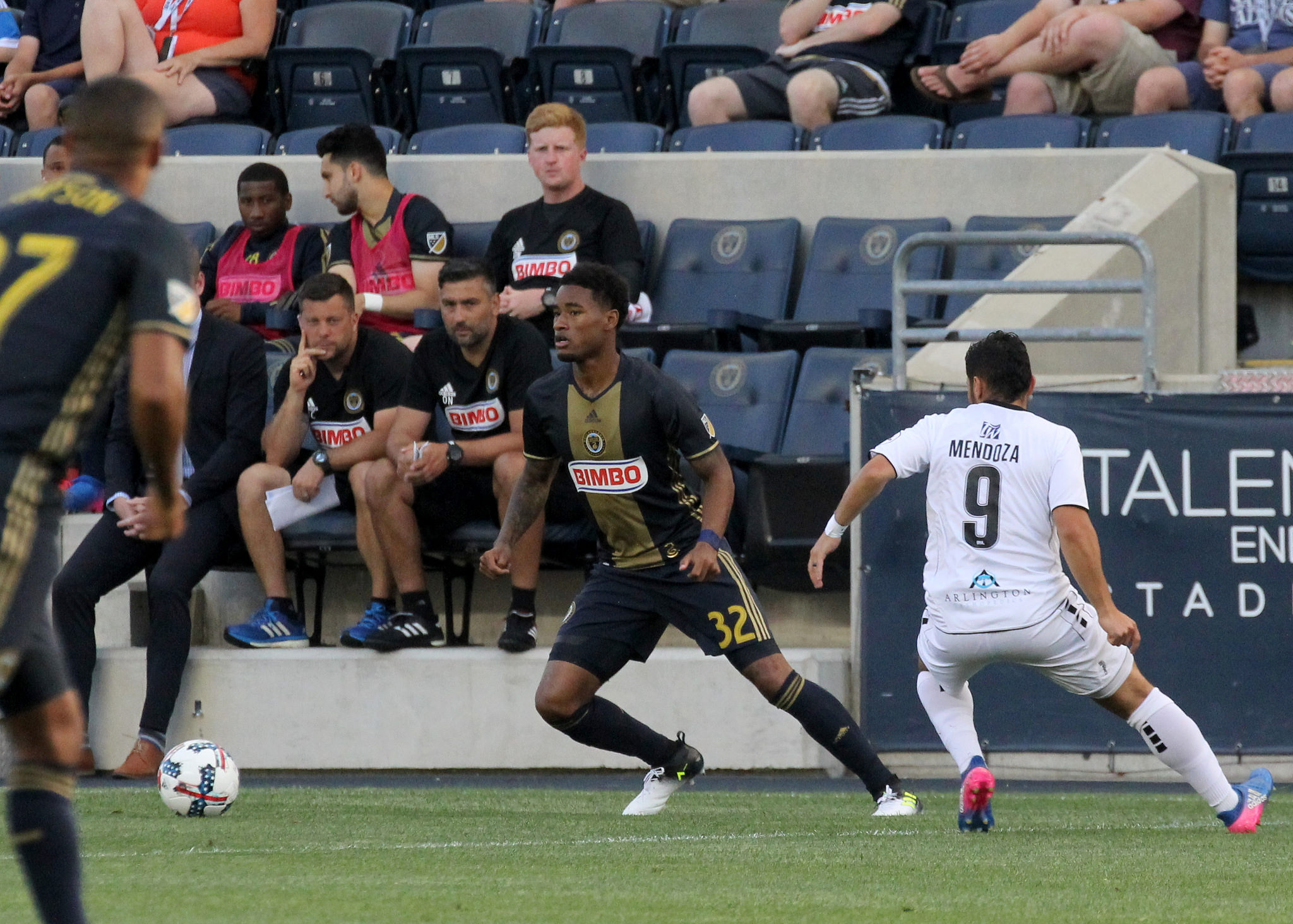 Giliano Wijnaldum checks back.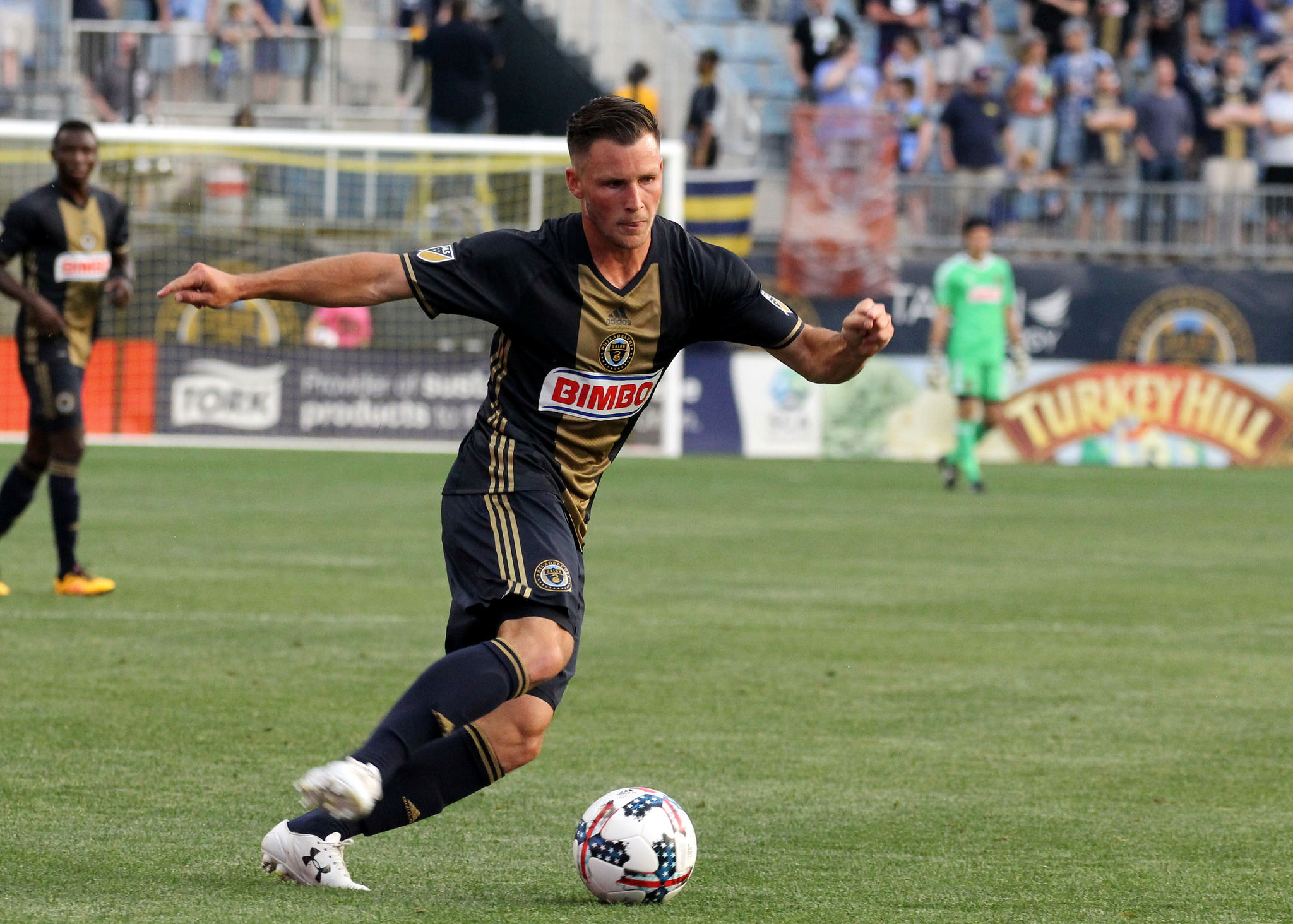 Keegan Rosenberry works up the field.
Jay Simpson slices back through the defense.
Derrick Jones gets on the board.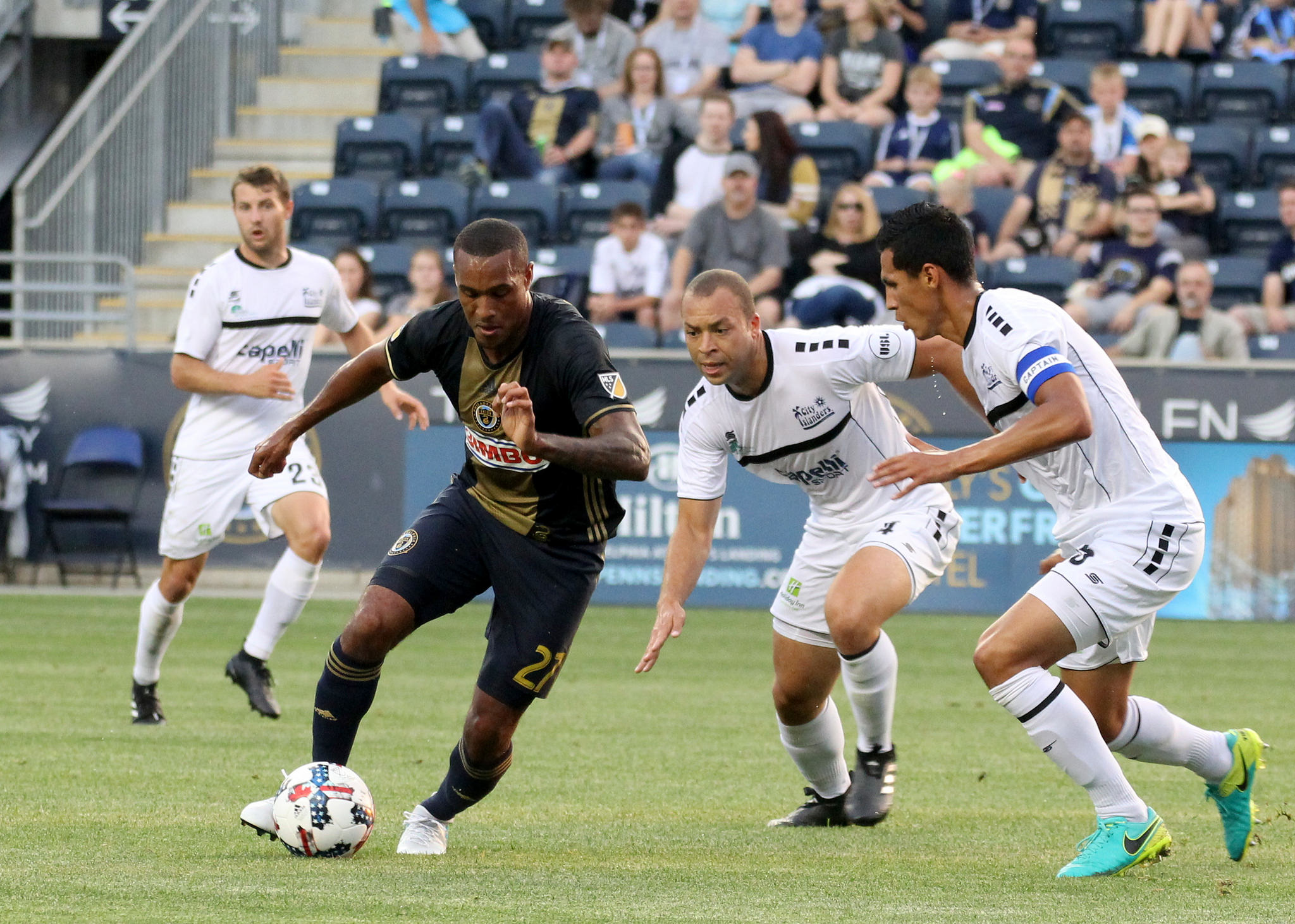 Simpson has no problem working in traffic.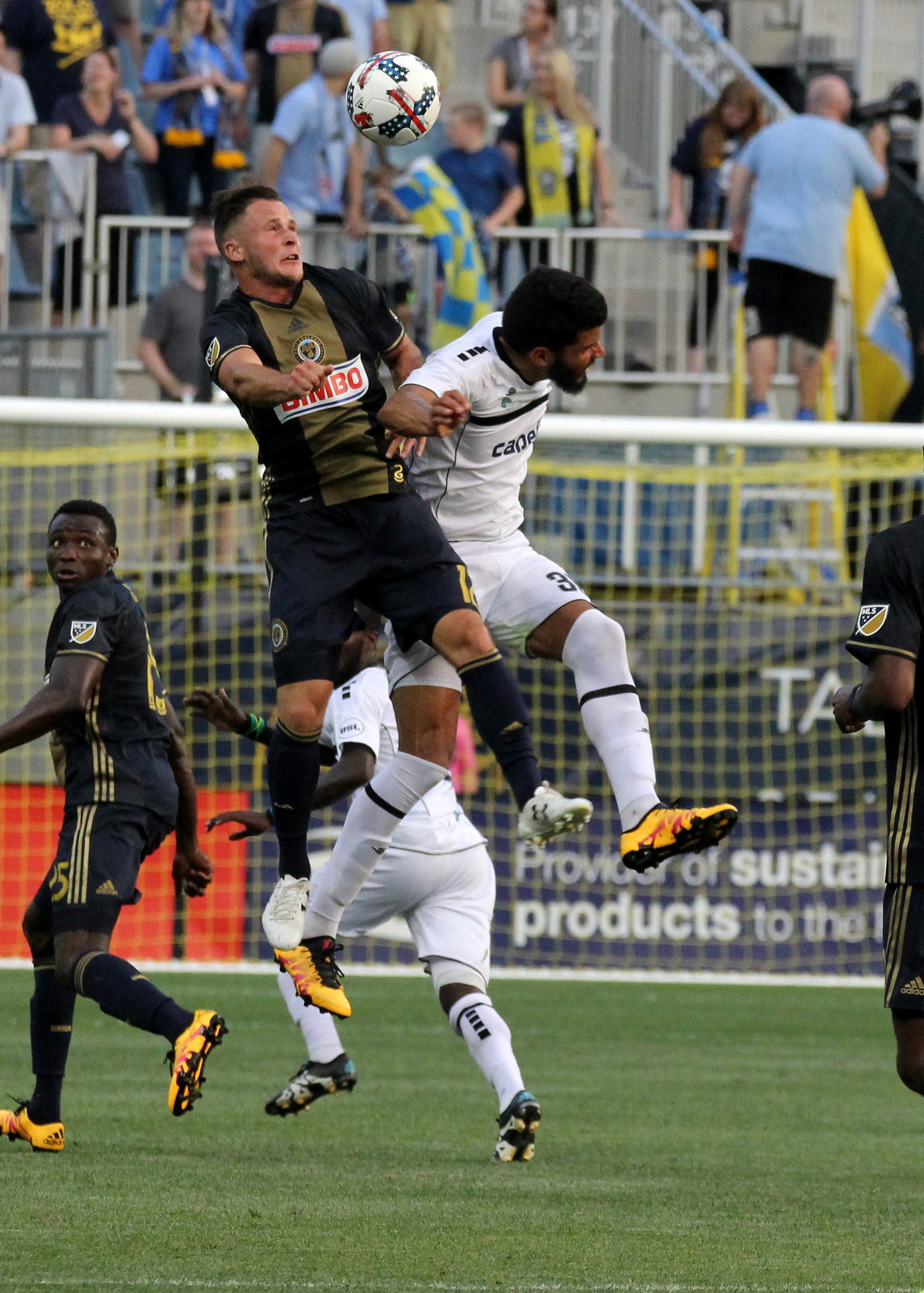 Rosenberry goes up against ex-Union man Pedro Ribeiro.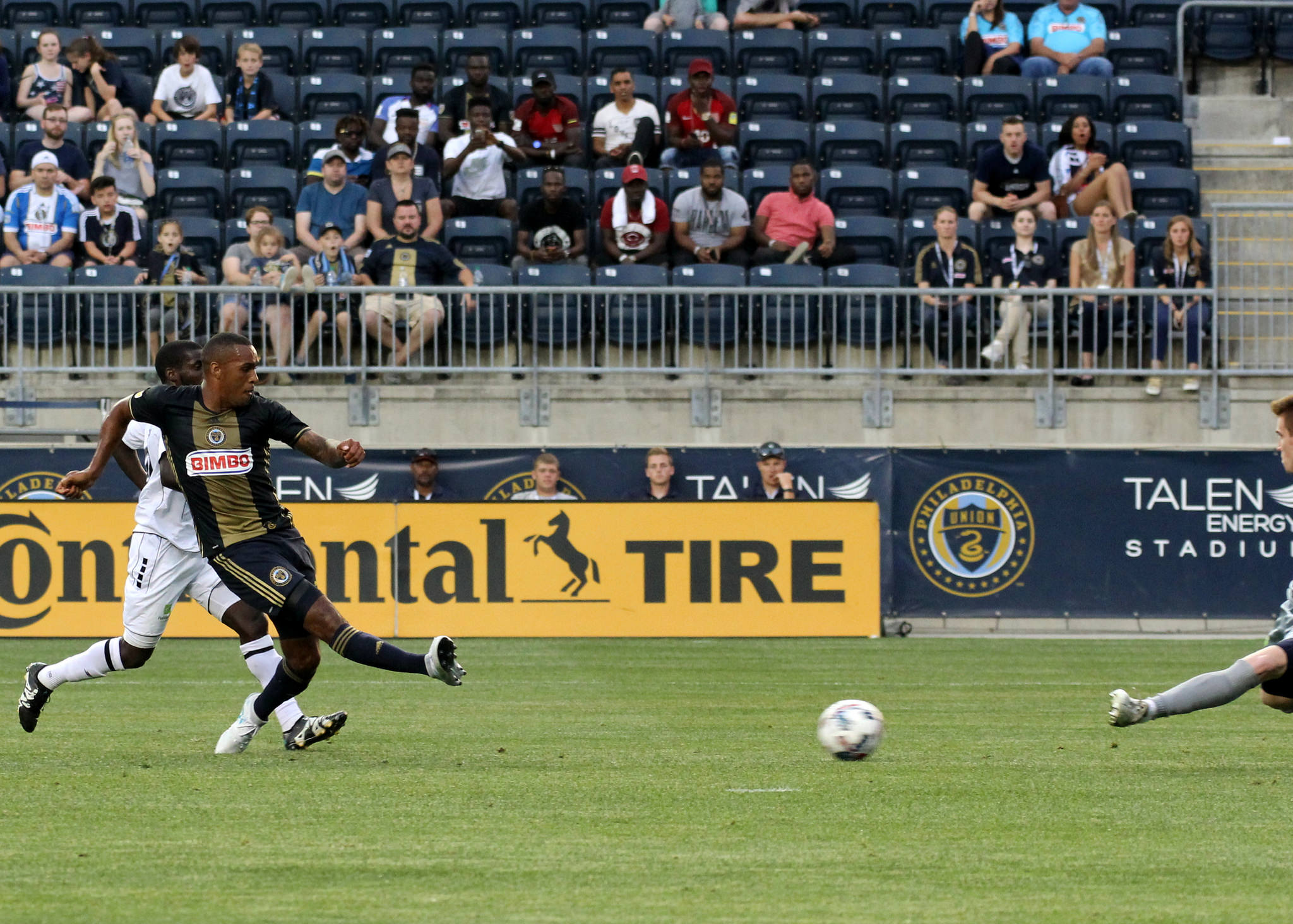 Simpson was a foot short on his shot.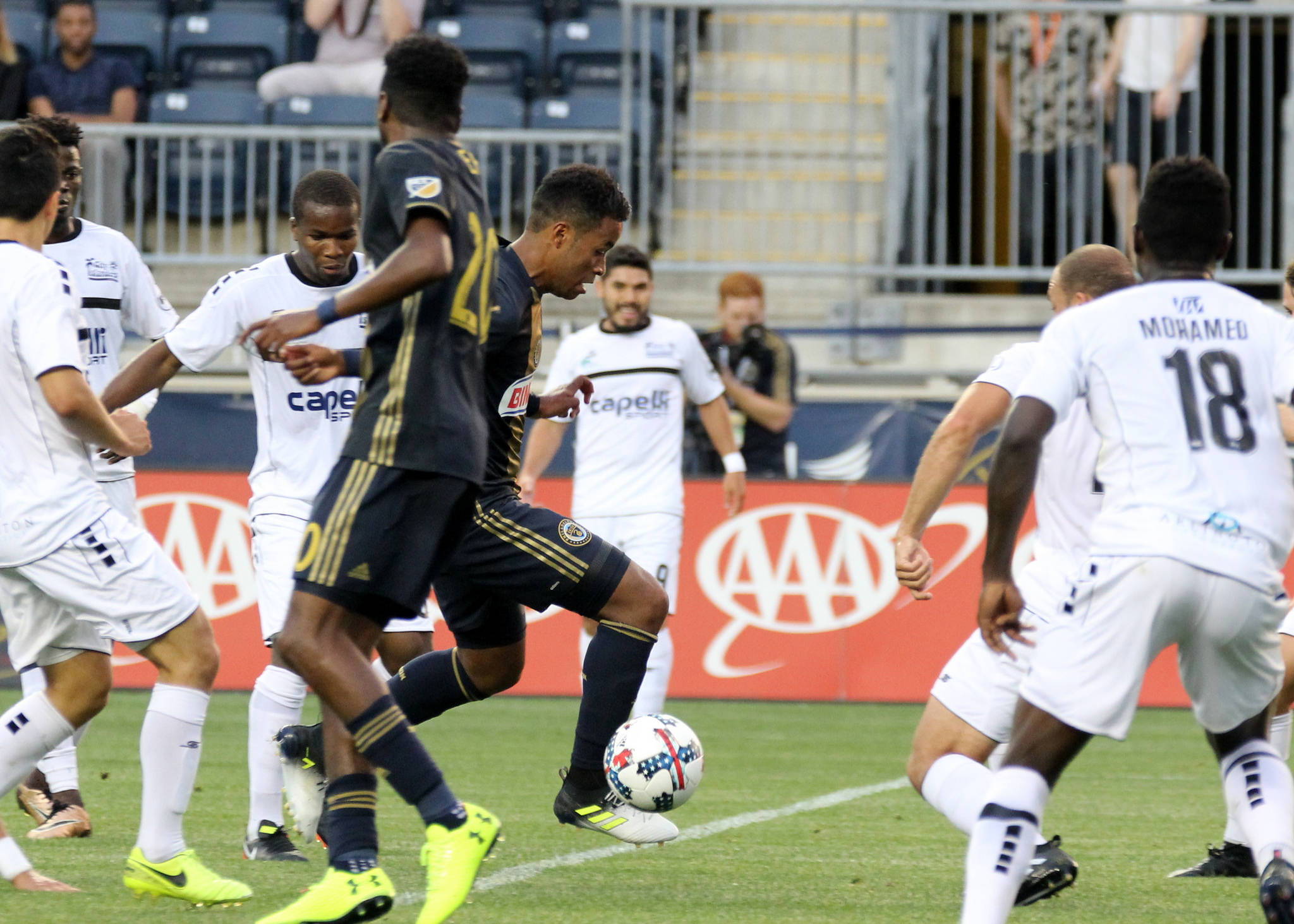 Roland Alberg was surrounded and outnumbered.
Jones was playing big.
C. J. Sapong cuts back into the middle.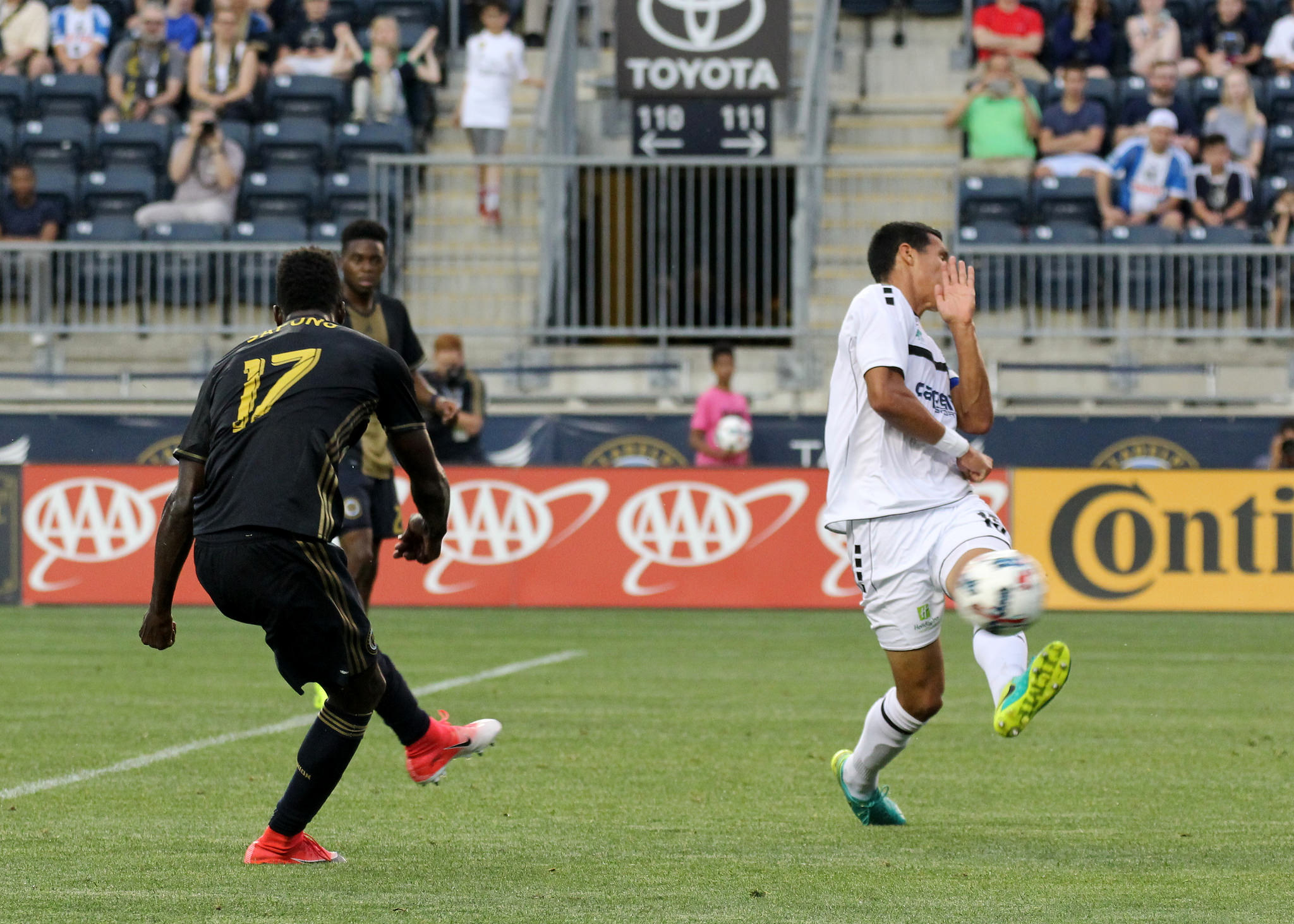 And makes it 2-0.
Josh Yaro goes up against Ribeiro.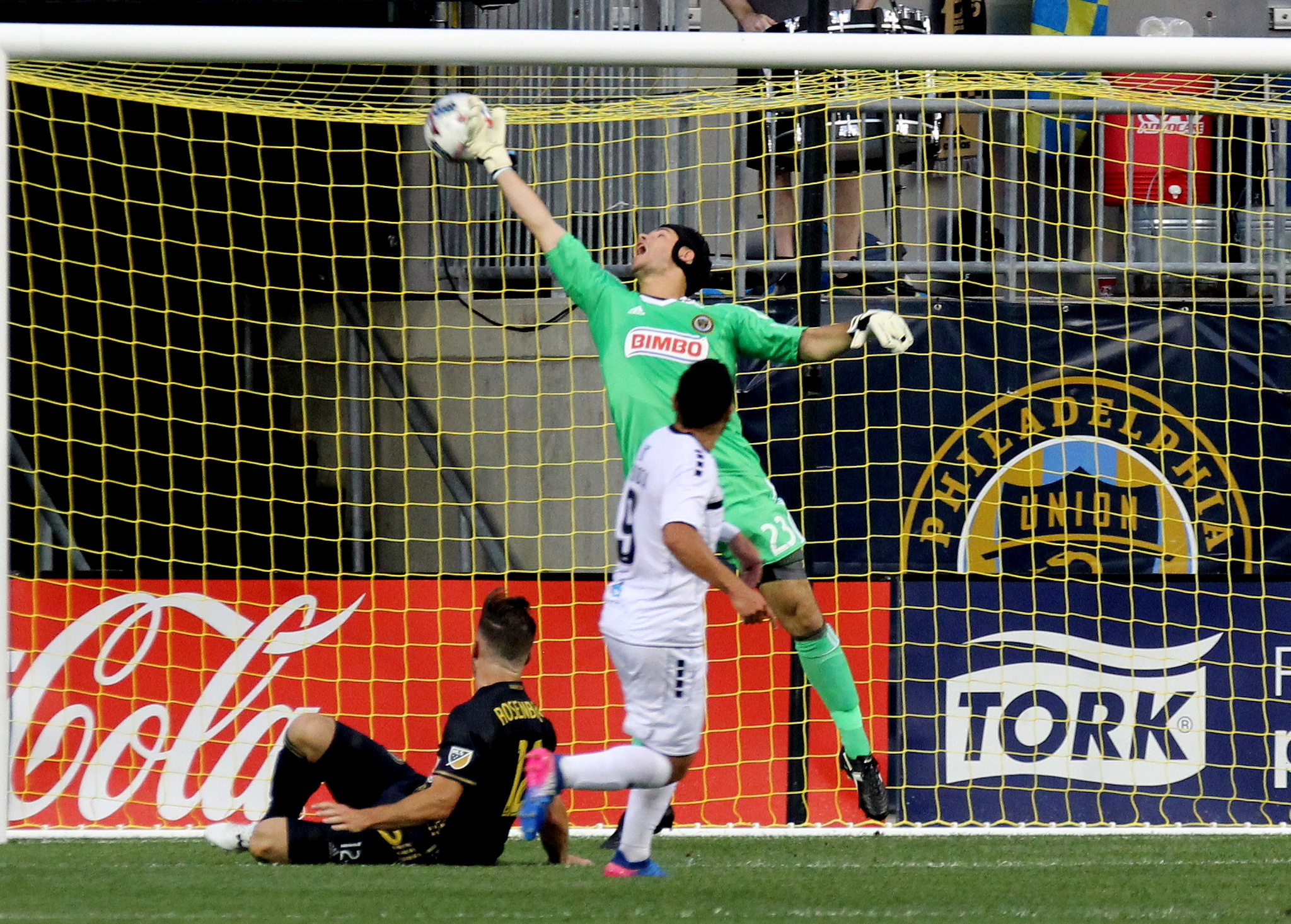 Jonathan Mendoza gets one past John McCarthy.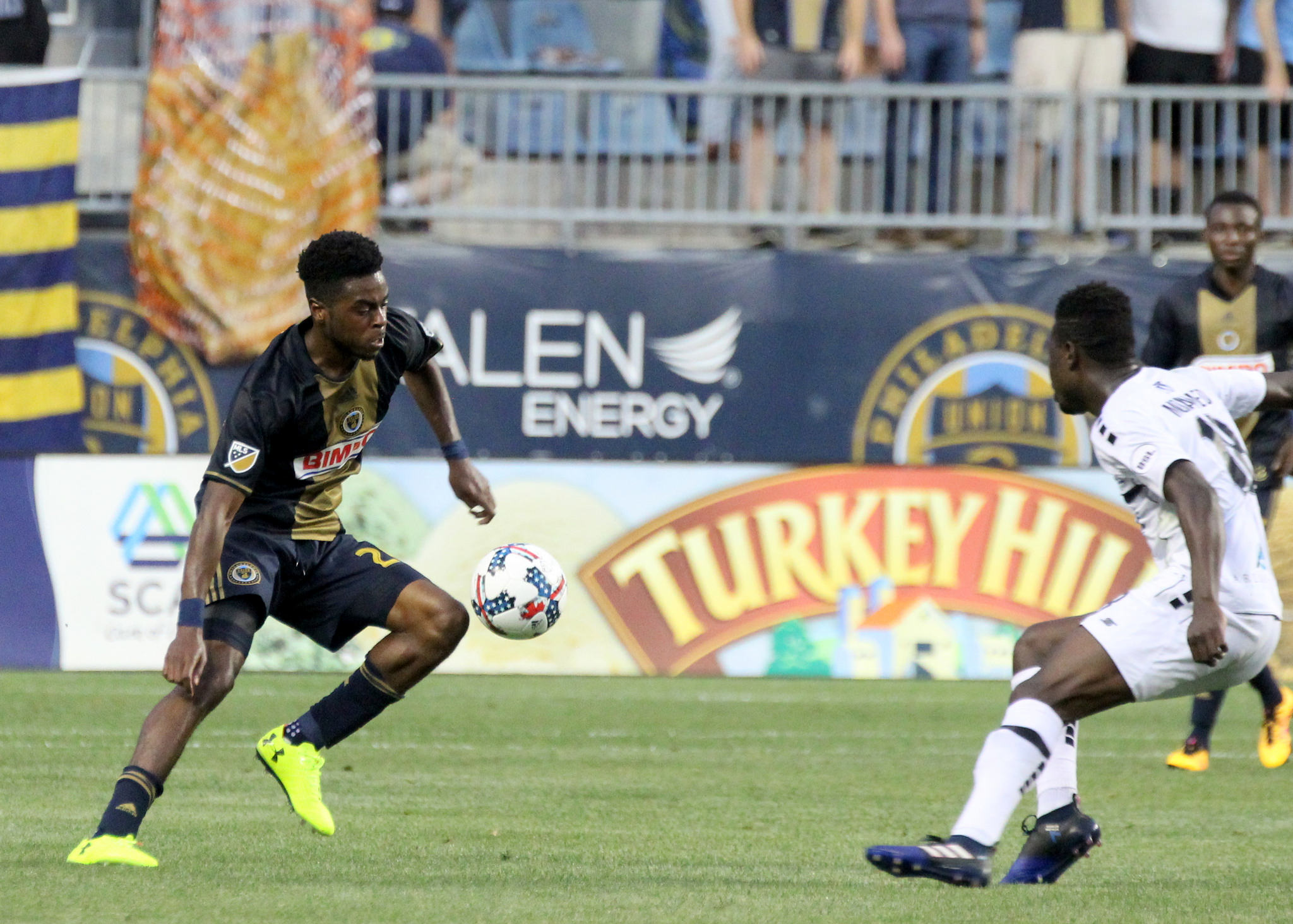 Marcus Epps shows off some skills.
Epps stays on his feet.
And is rewarded with a well placed goal.
Wijnaldum pushes forward.
Medunjanin clears out of the back.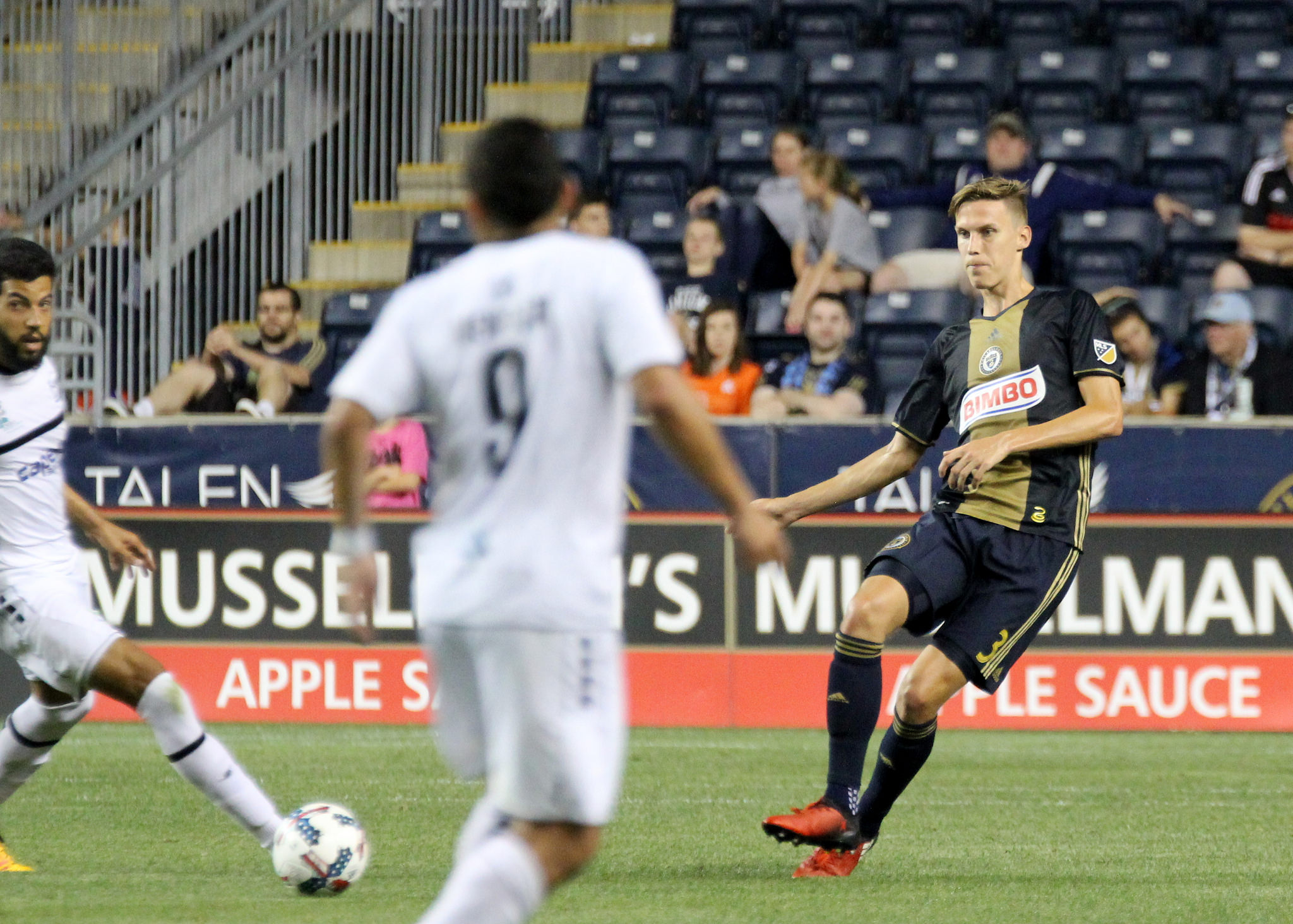 Jack Elliott splits the offense.
Jones works past a heavy tackle.
McCarthy snagged a nice shot on goal.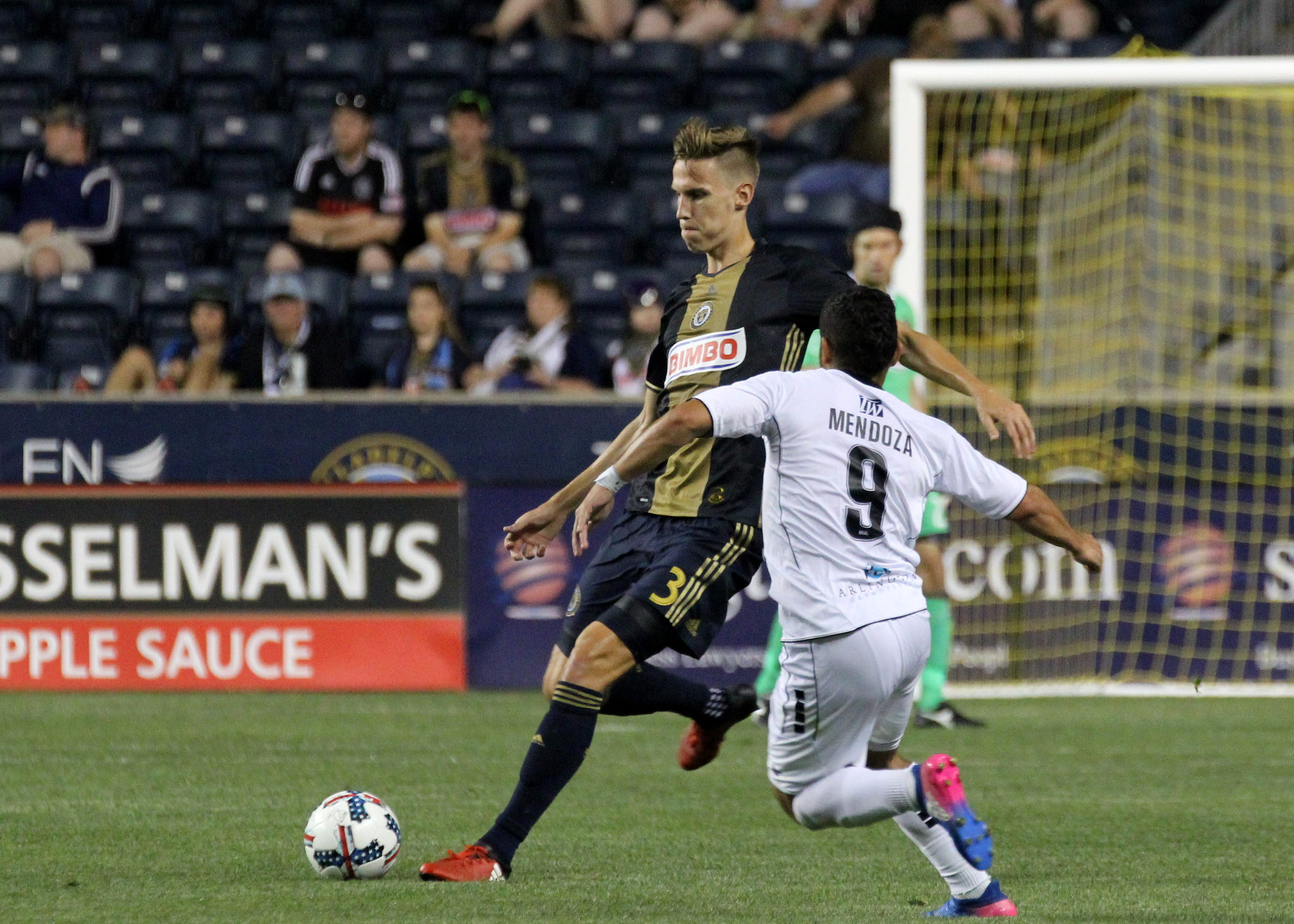 Jack Elliott clears under pressure.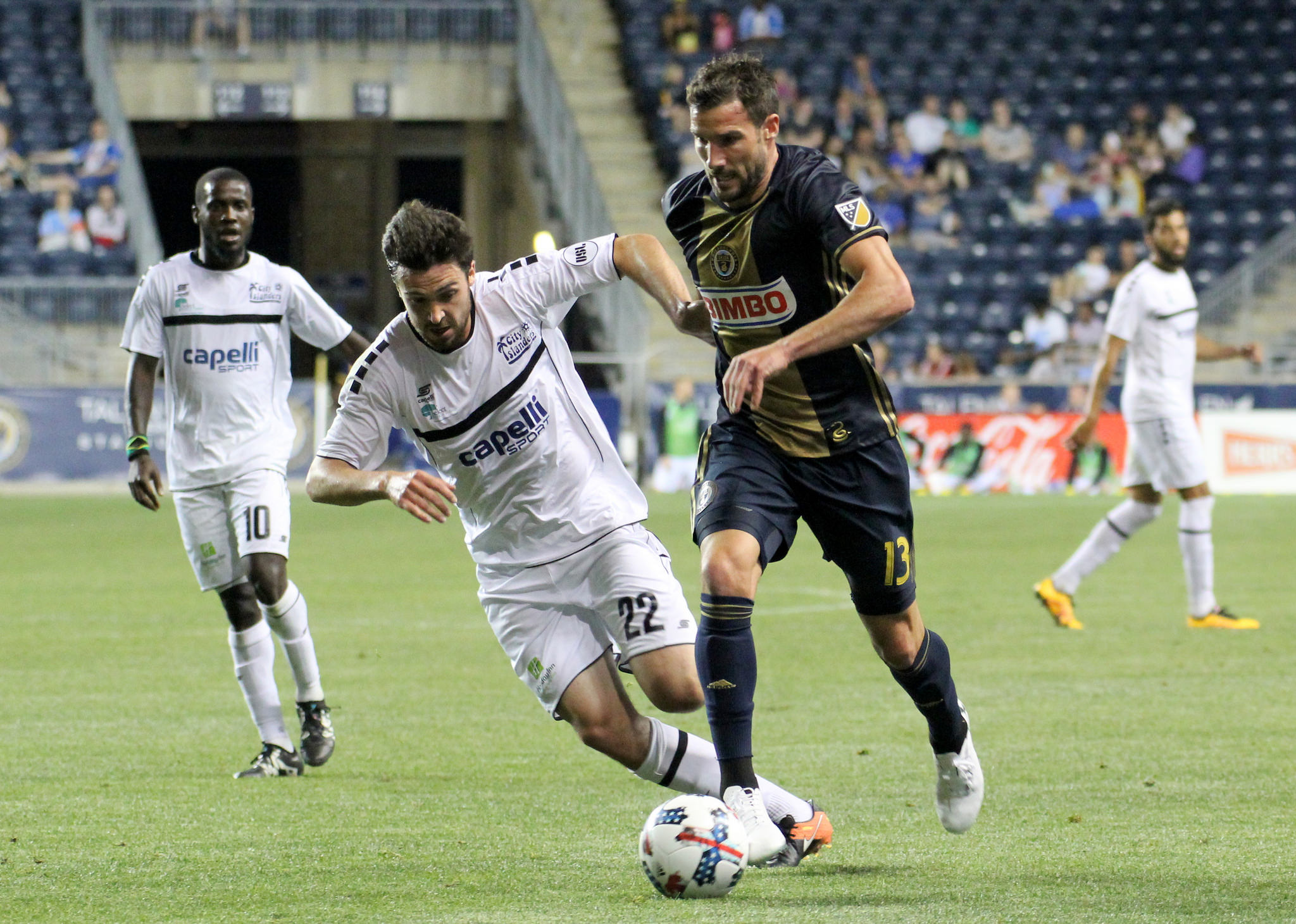 Chris Pontius comes in and works down the left.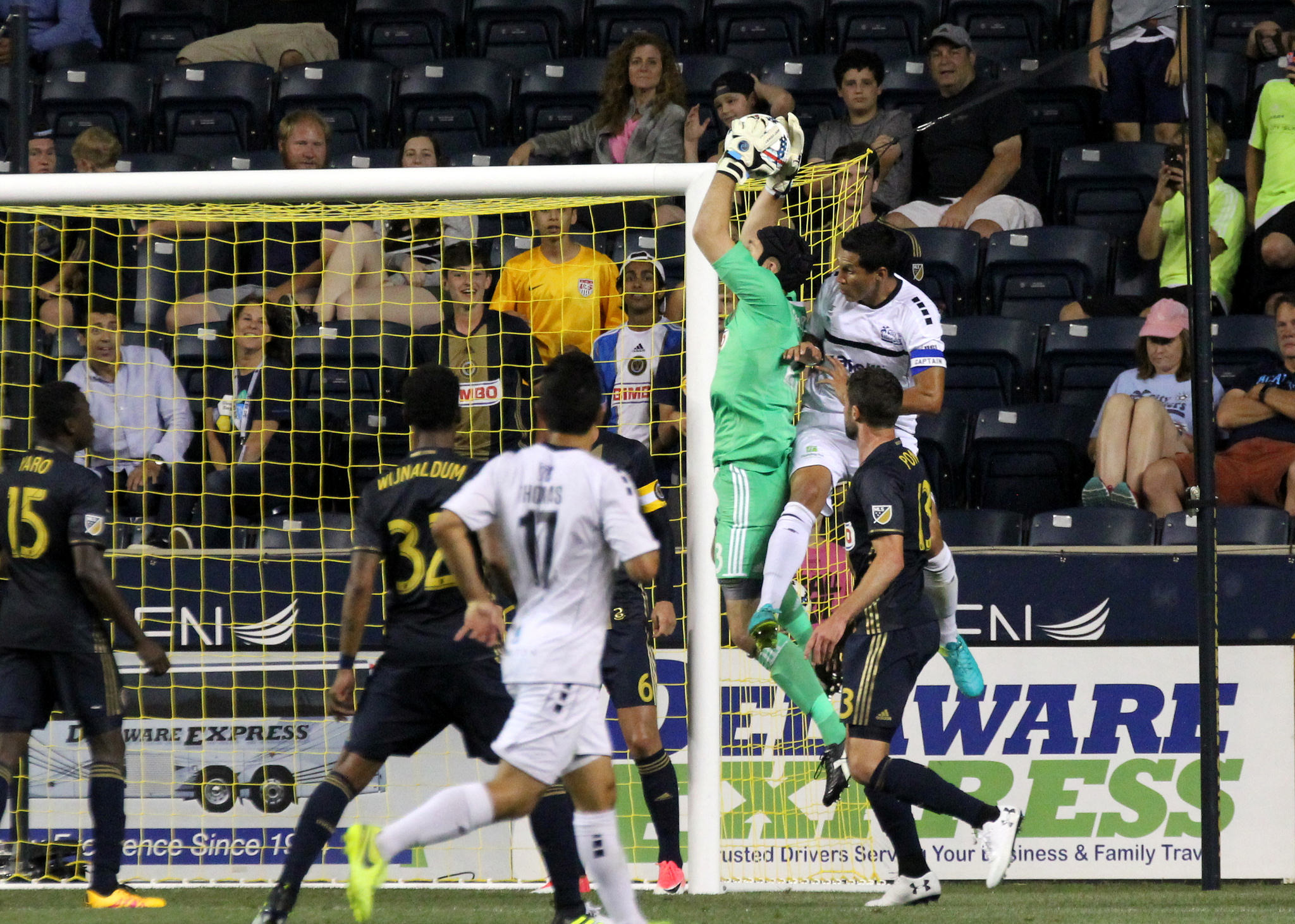 McCarthy cuts off the cross.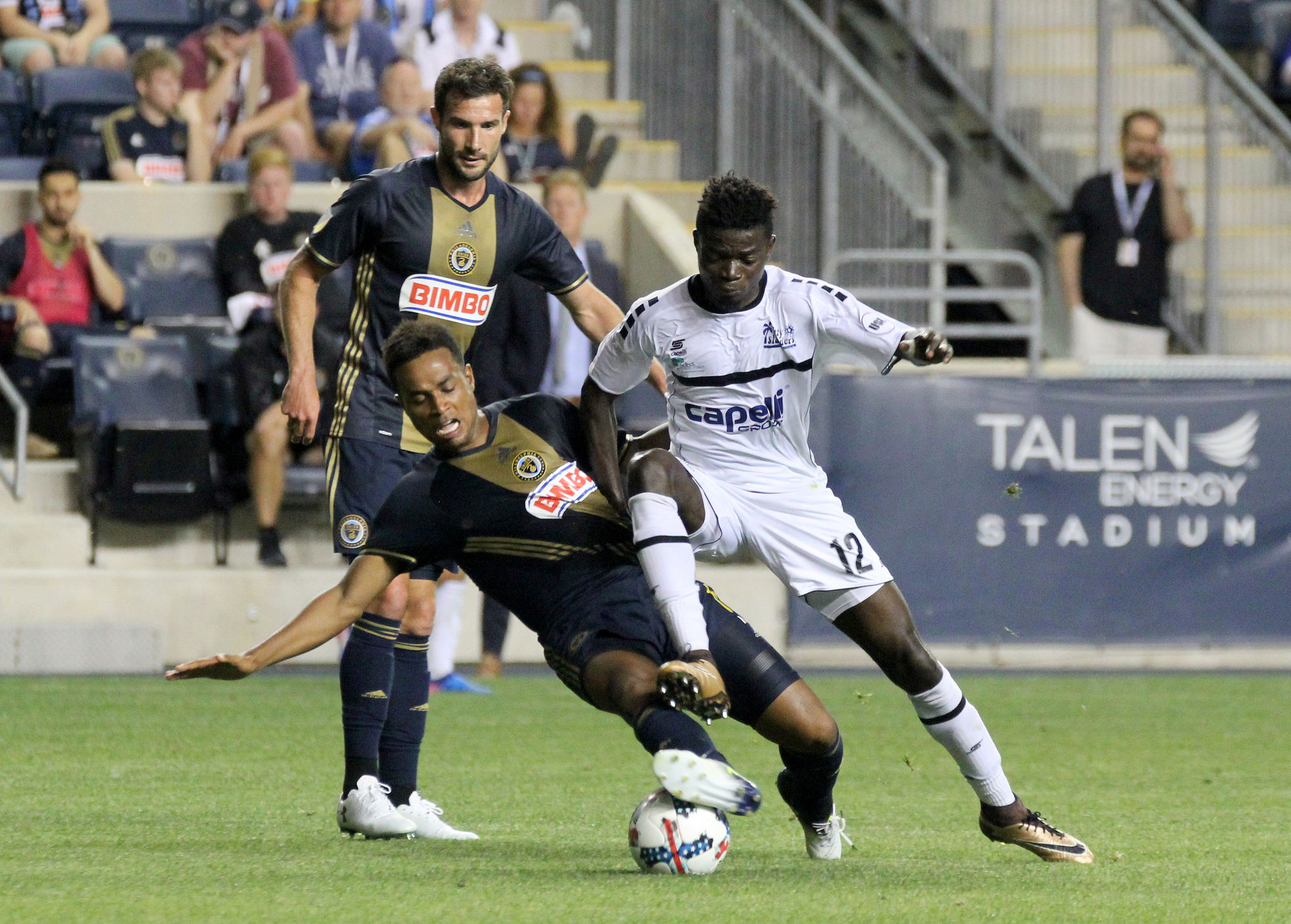 That's going to hurt in the morning!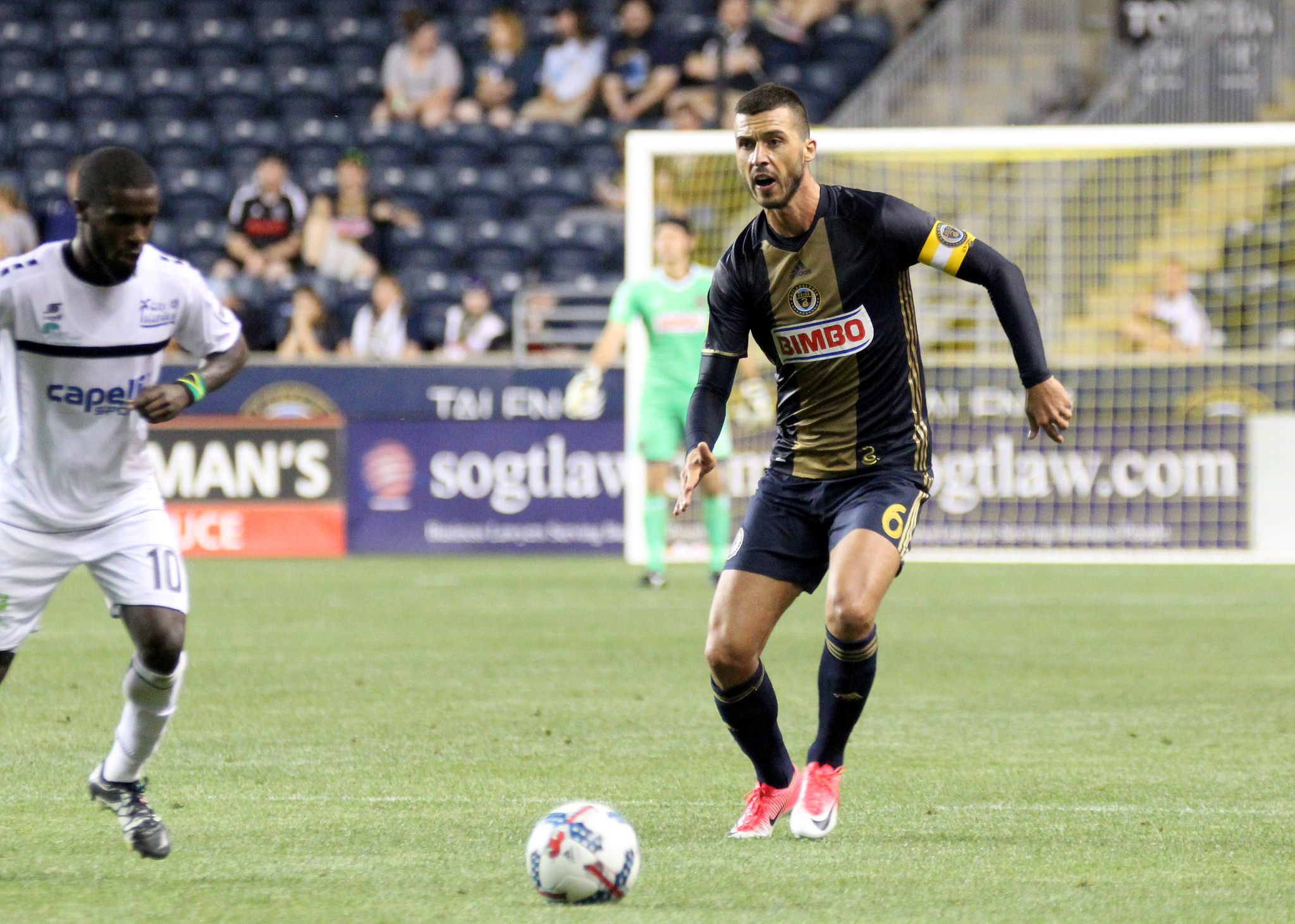 Medunjanin closes down Paul Wilson.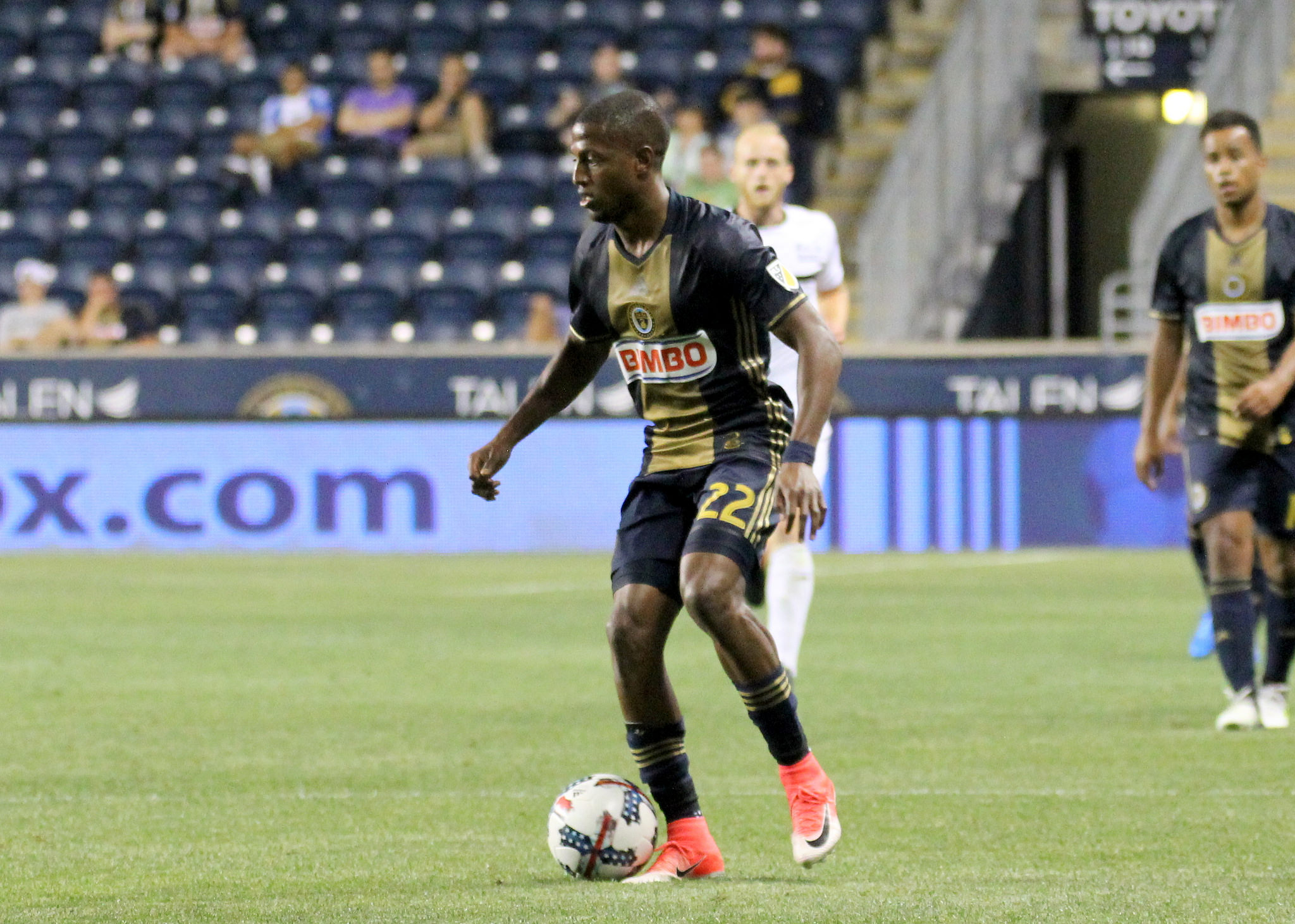 Fafa Picault adds some speed to the attack.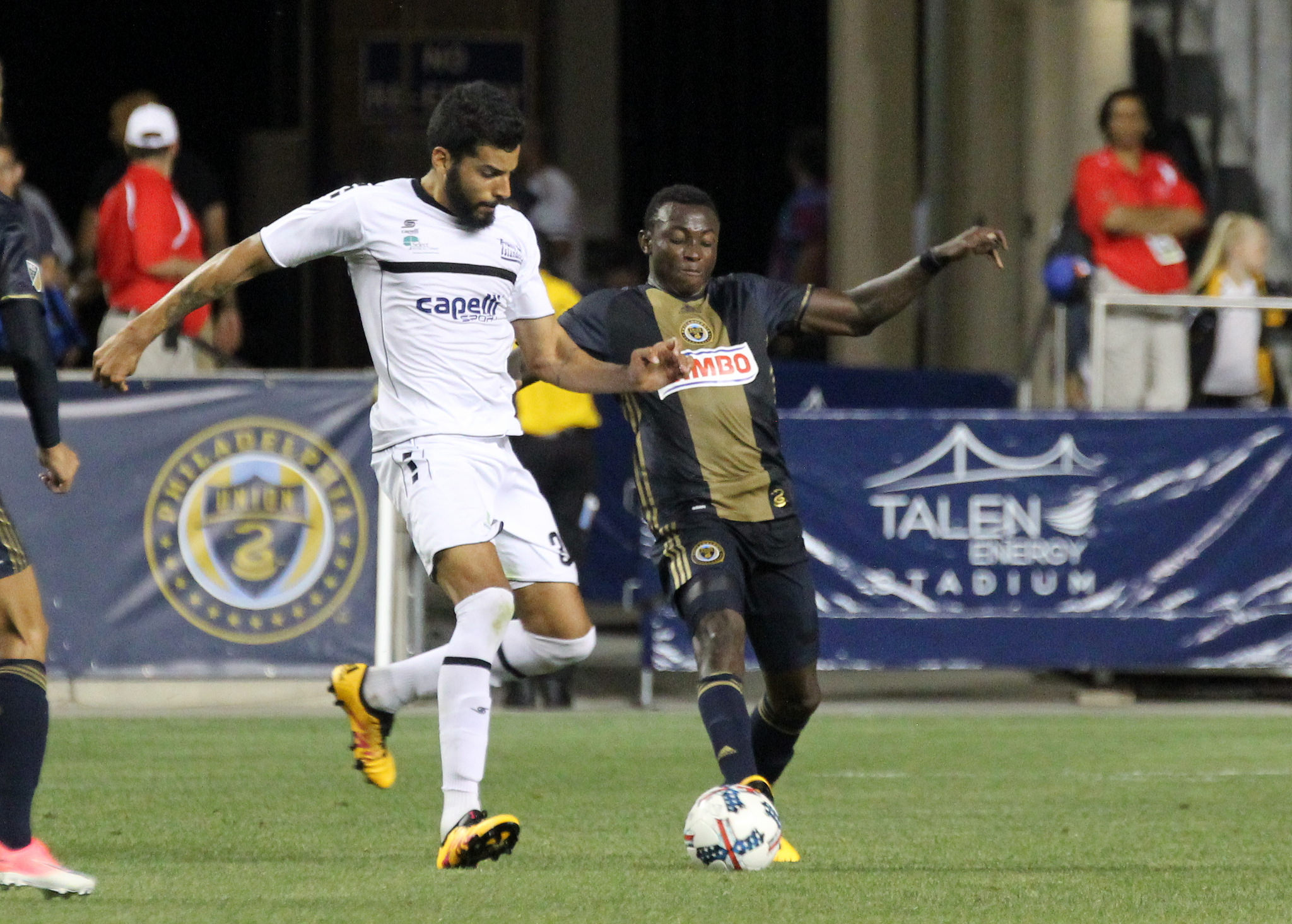 Yaro out touches Ribeiro.
Ray Gaddis comes in to close out the game.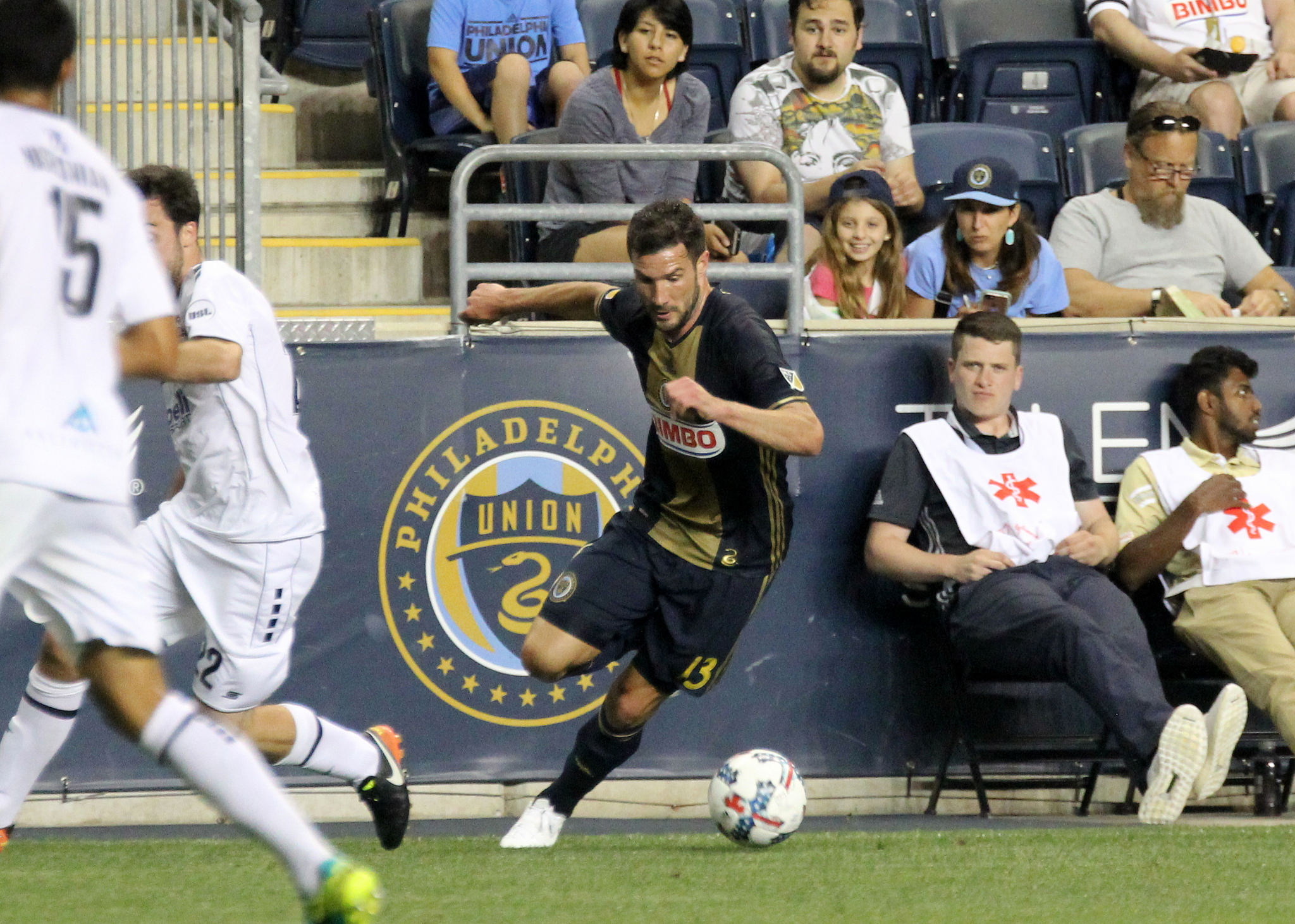 Pontius moves over to the right side.
For more photos, check out Paul's Flickr page and feel free to leave comments.