PSP photographer Paul Rudderow met some of the players on Media Day last week and was also on hand last Wednesday as the Union introduced their new players and gave the fans a chance to meet the team. Here's what he saw.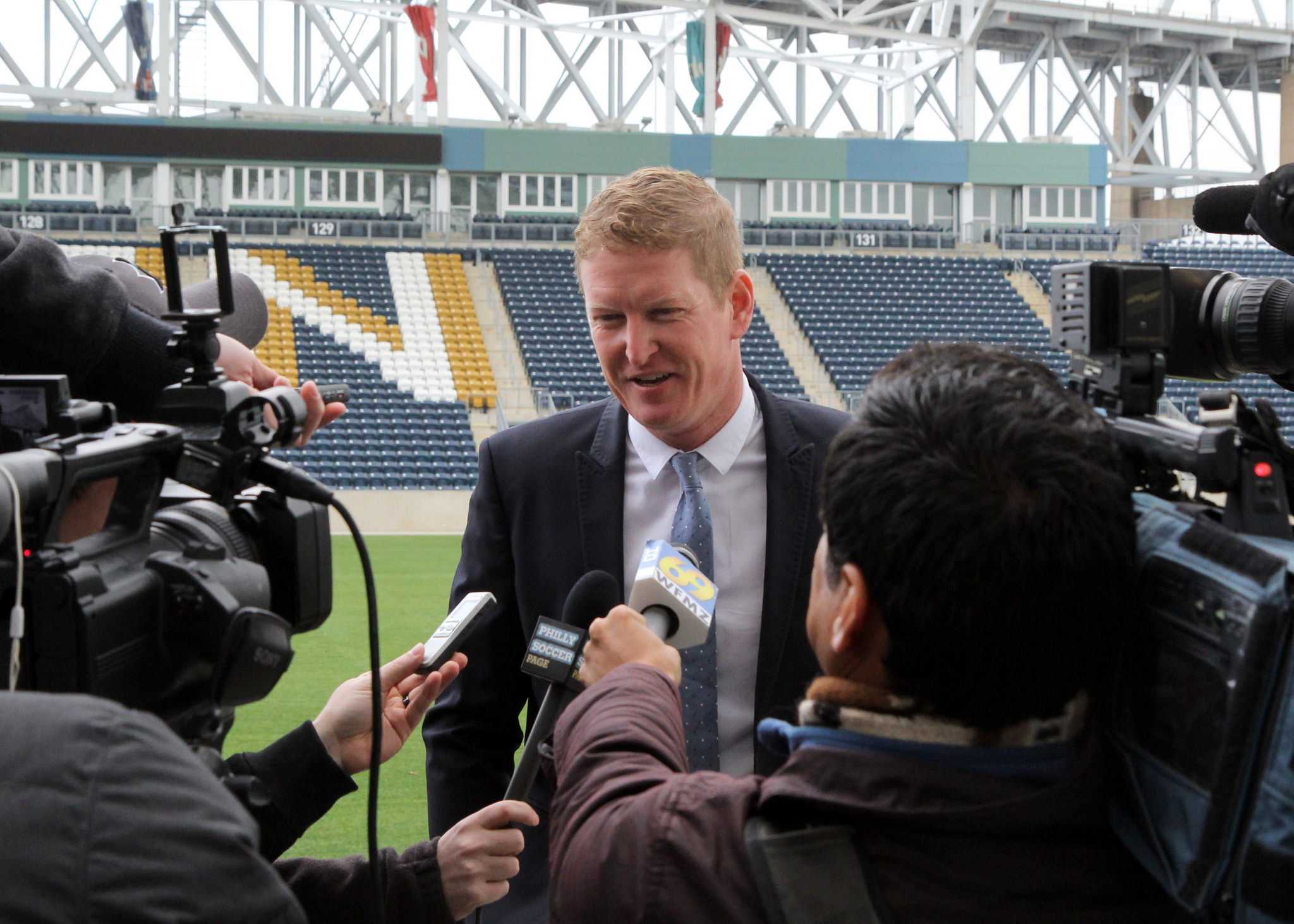 Jim Curtin discussed the state of the team.
Ken Tribbett talked about the defensive setup.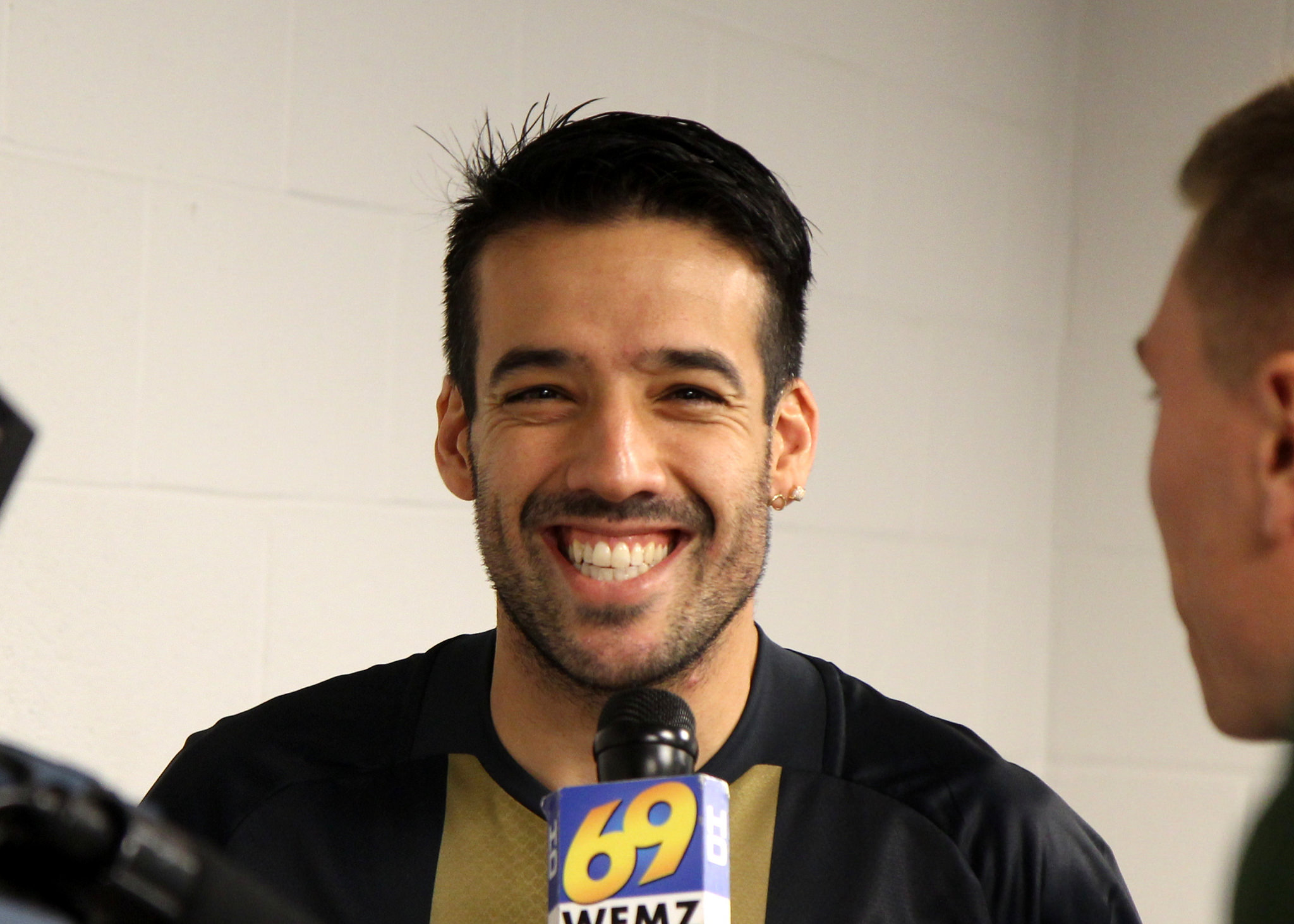 Ilsinho was lighter in size and spirit.
Josh Yaro talked about his role in the coming season.
C. J. Sapong was messing with the media.
Auston Trusty about coming up through the system.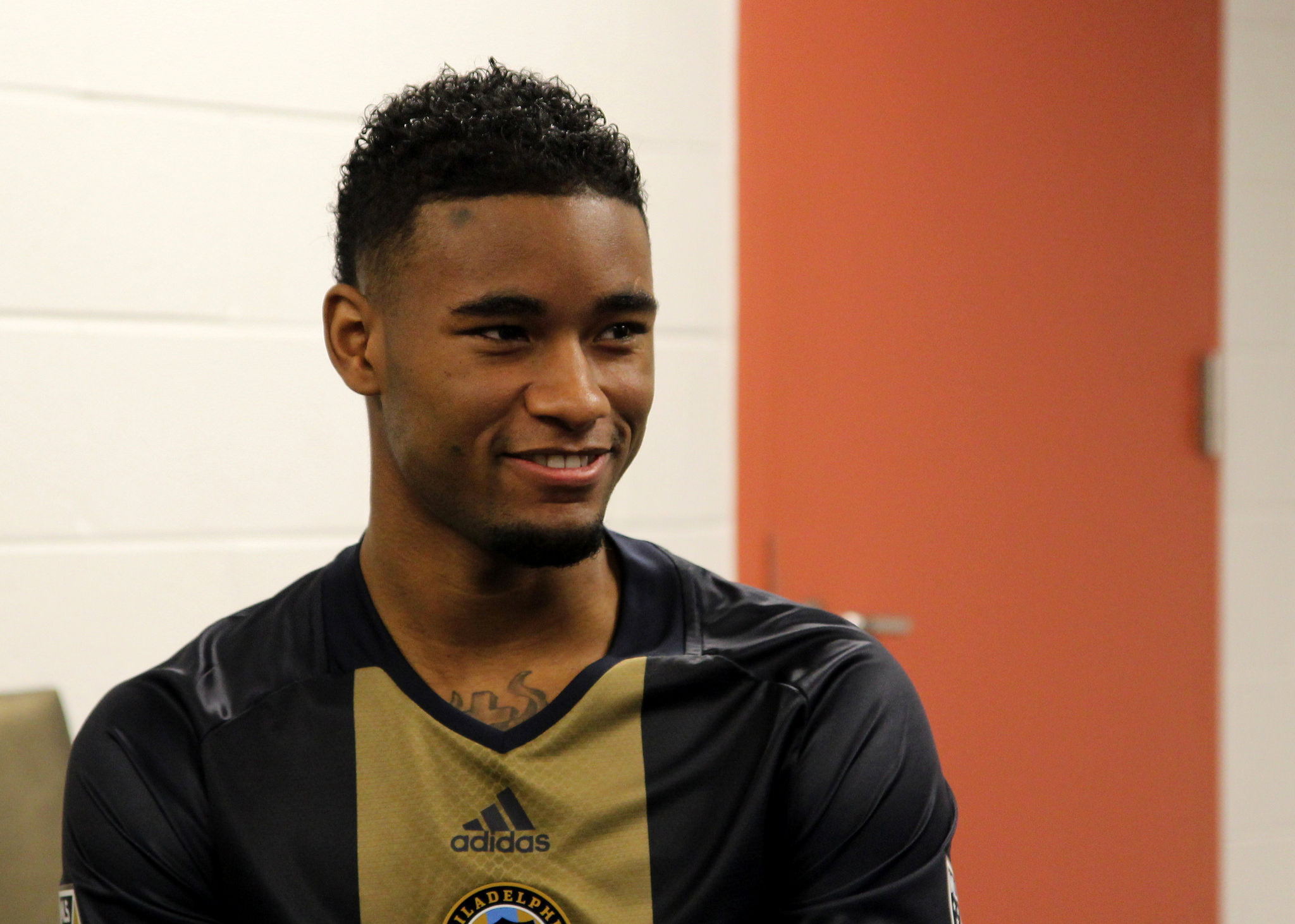 Giliano Wijnaldum said that Roland Alberg helped with the decision to come to the Union.
Earnie Stewart introduced the newest players including Fafa Picault.
Wijnaldum seemed happy to be here.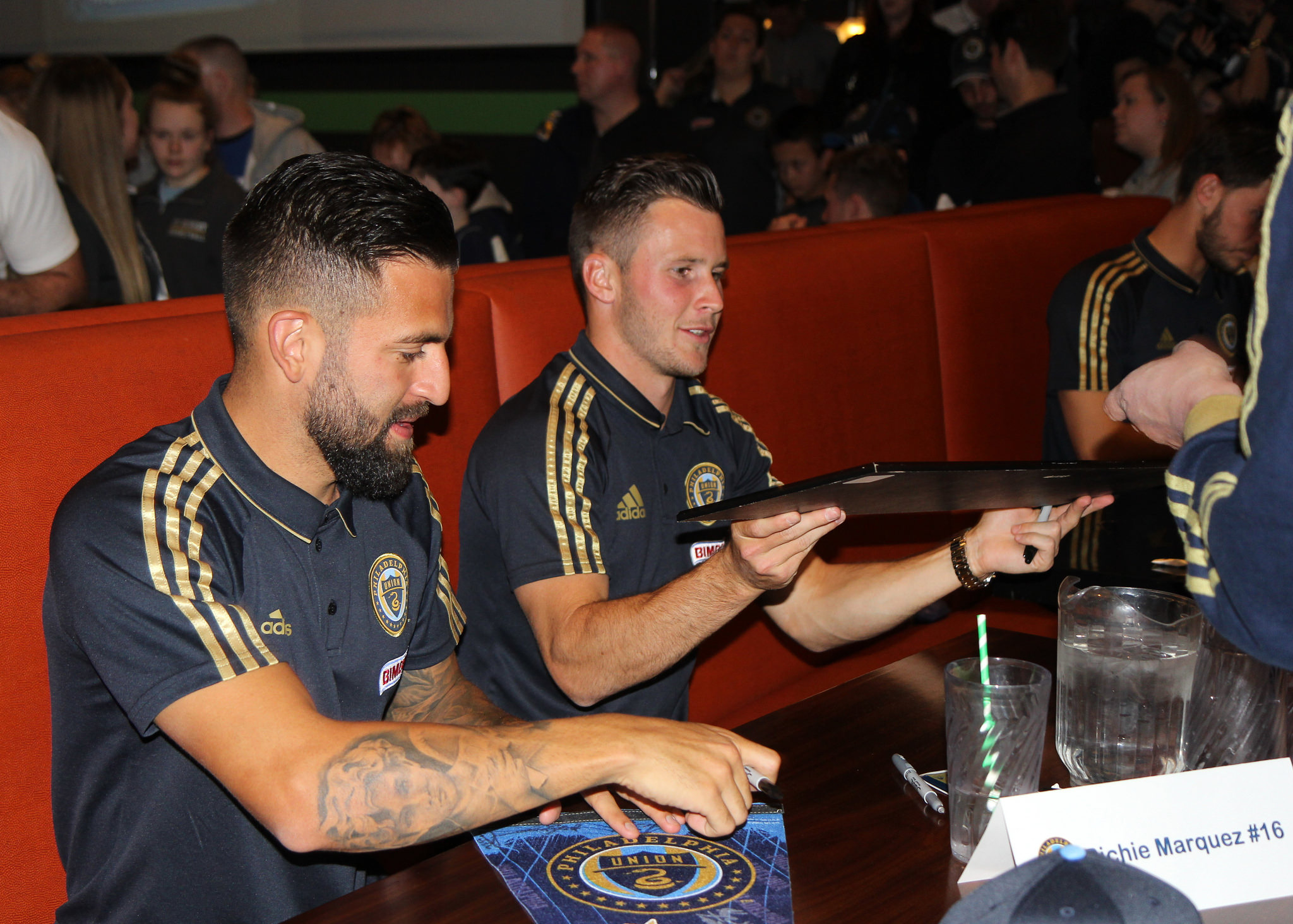 Defenders Richie Marquez and Keegan Rosenberry were partnered up.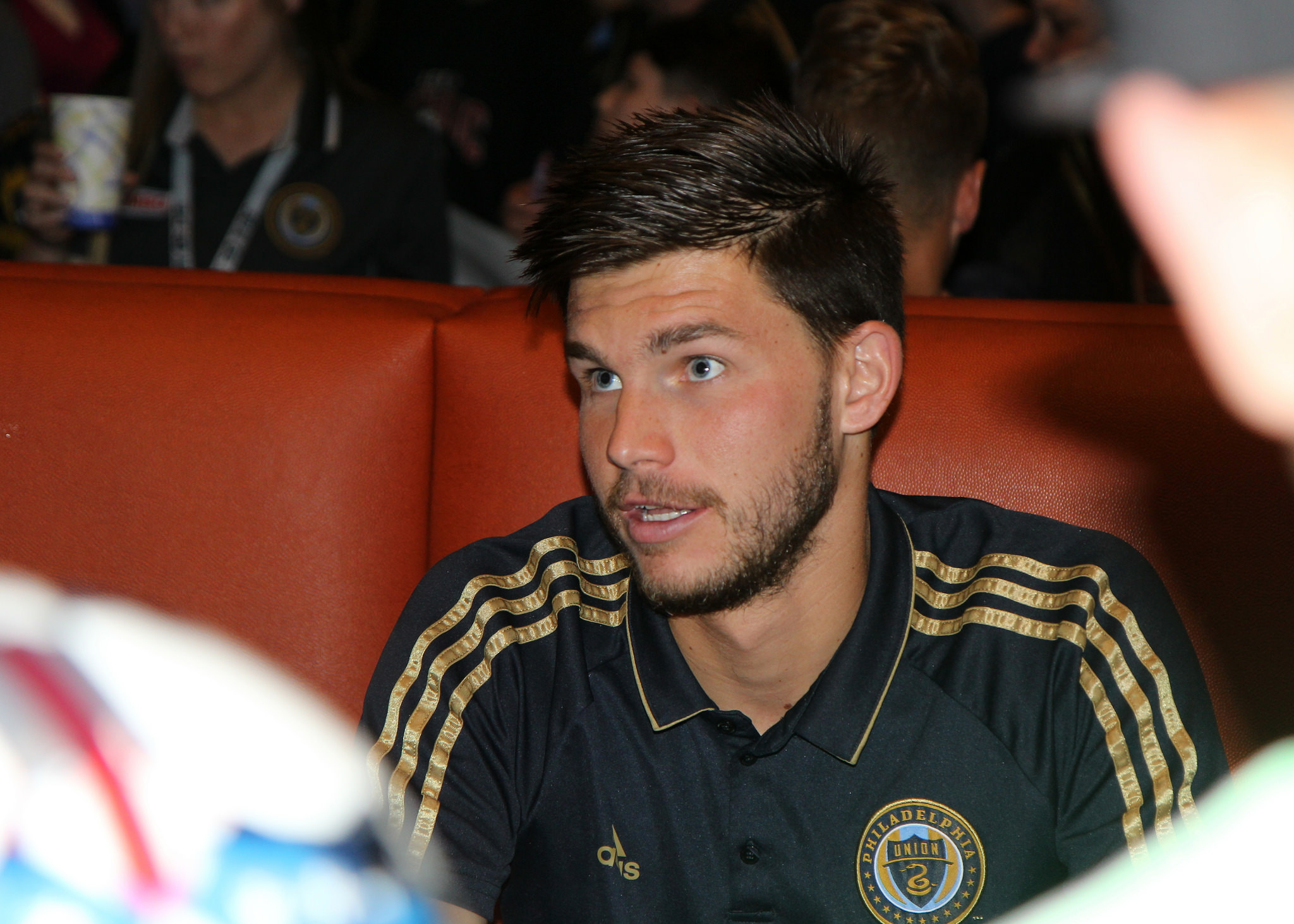 John McCarthy fielded a couple of questions.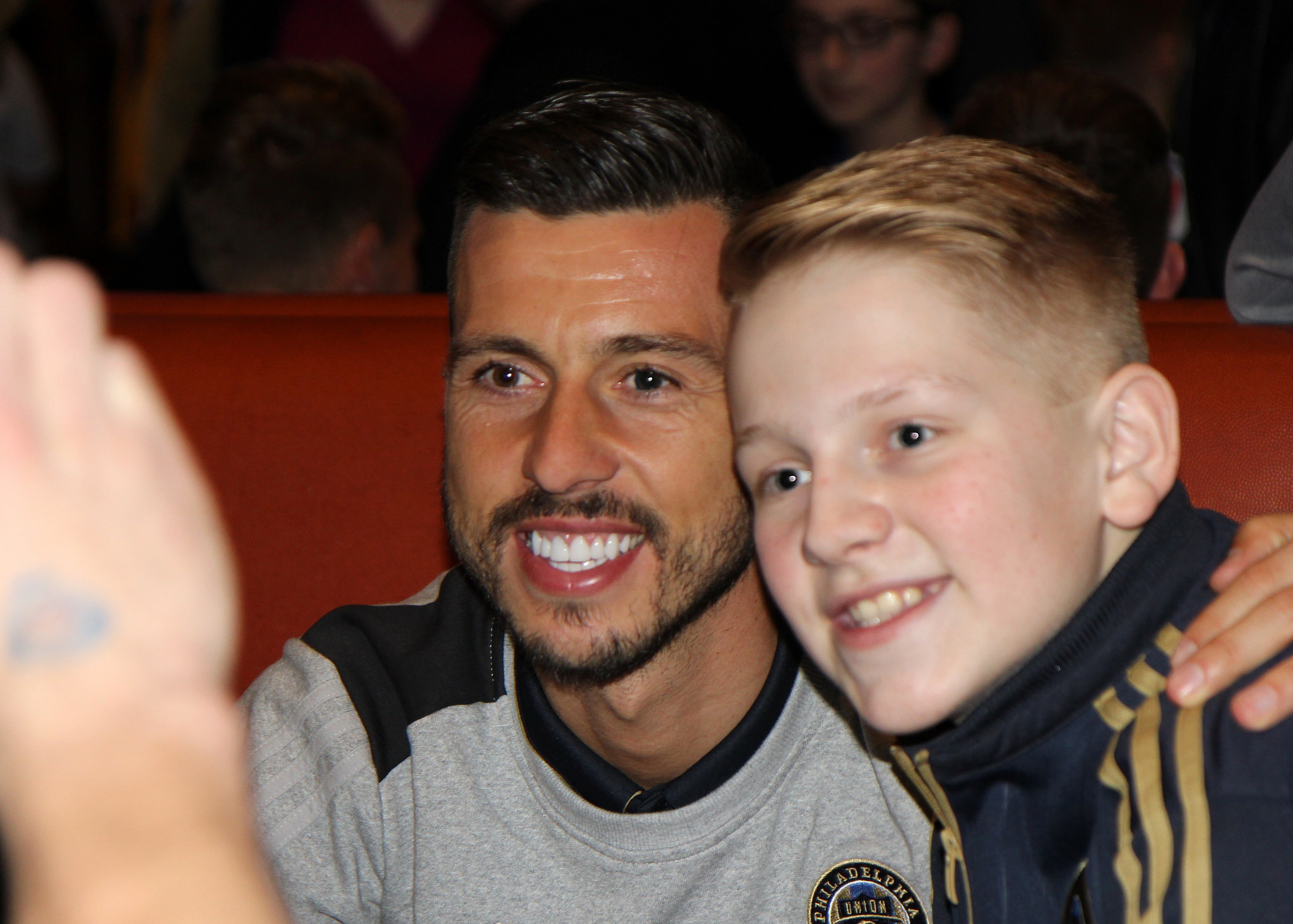 Haris Medunjanin stopped for a quick photo.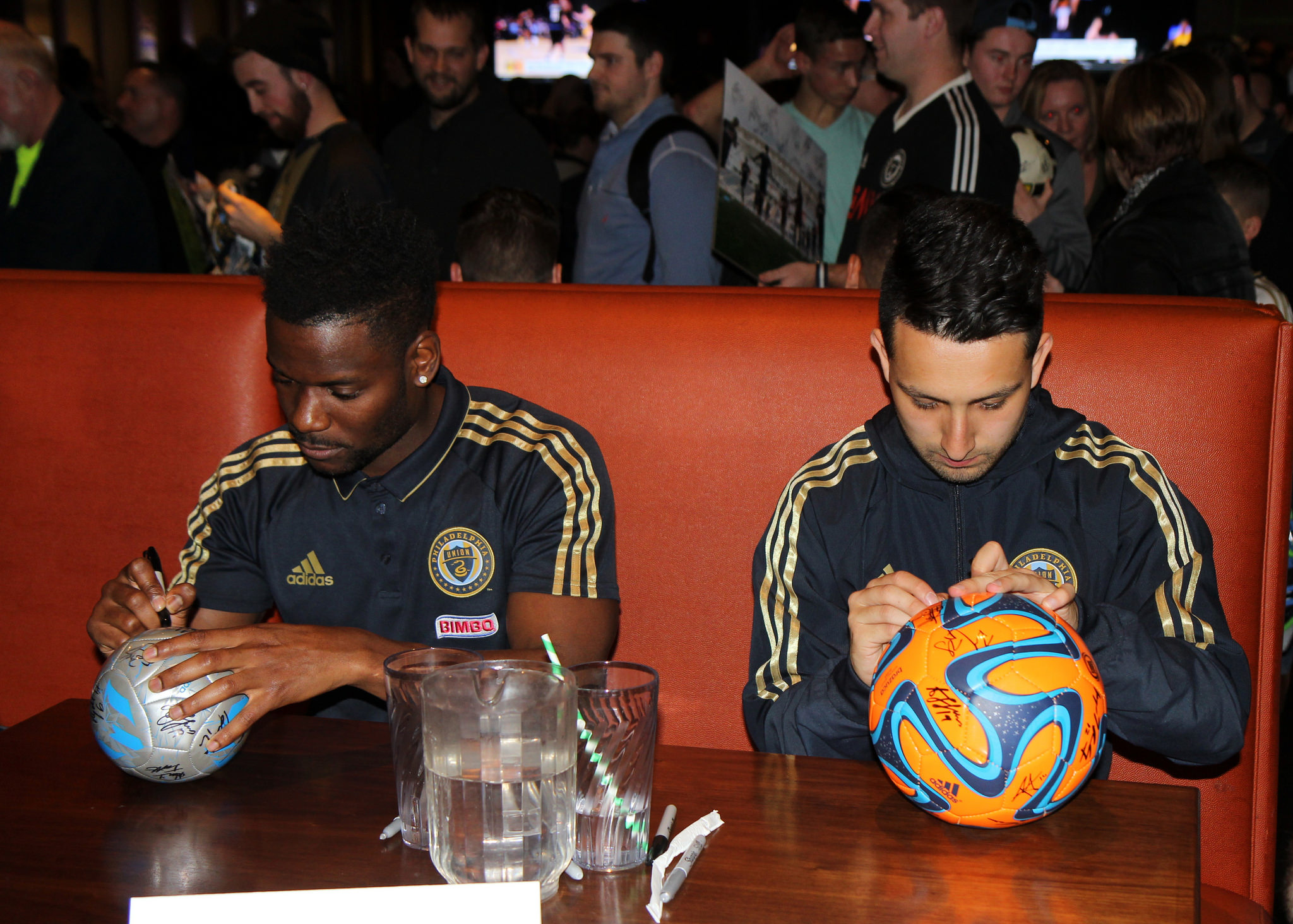 Maurice Edu and Adam Najem had a ball signing contest.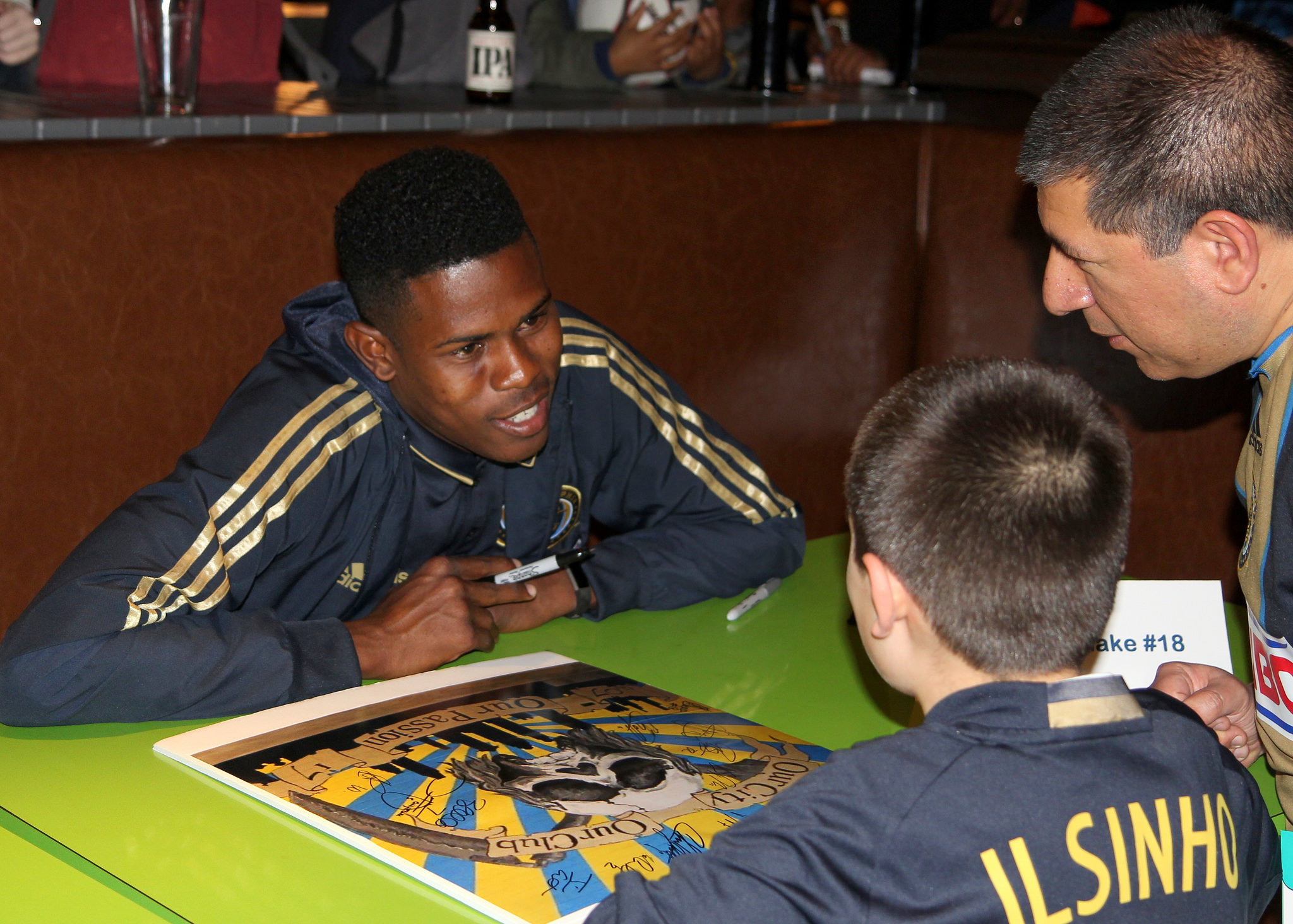 Andre Blake discussed the perfect placement of his signature.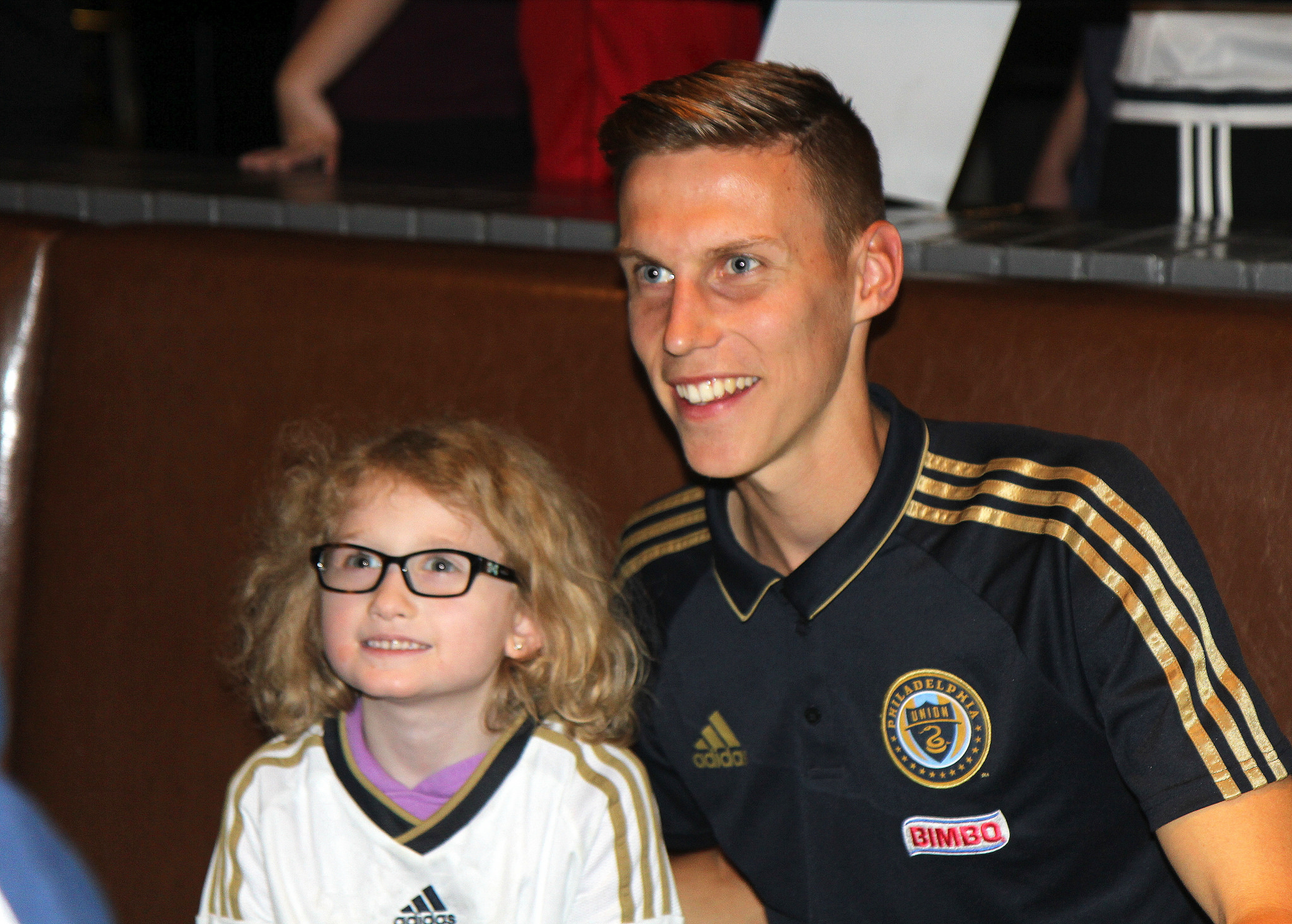 Jack Elliott put a smile on a younger fan's face.
Fabian Herbers instructed Aaron Jones on the proper way to sign a ball.
Chris Pontius and Oguchi Onyewu entered a smiling contest.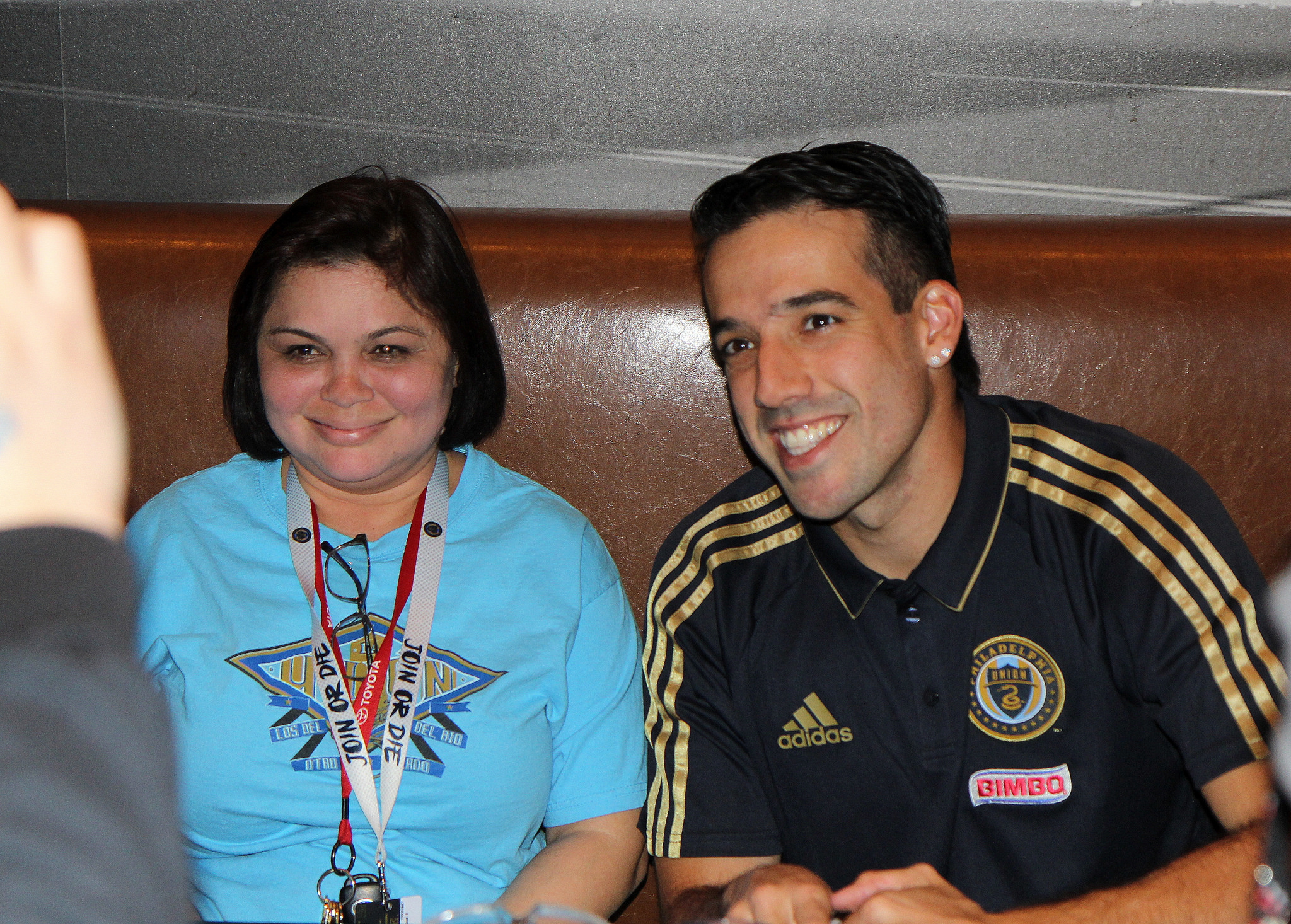 Ilsinho came in a close second.
Brian Carroll found room on the young man's cap.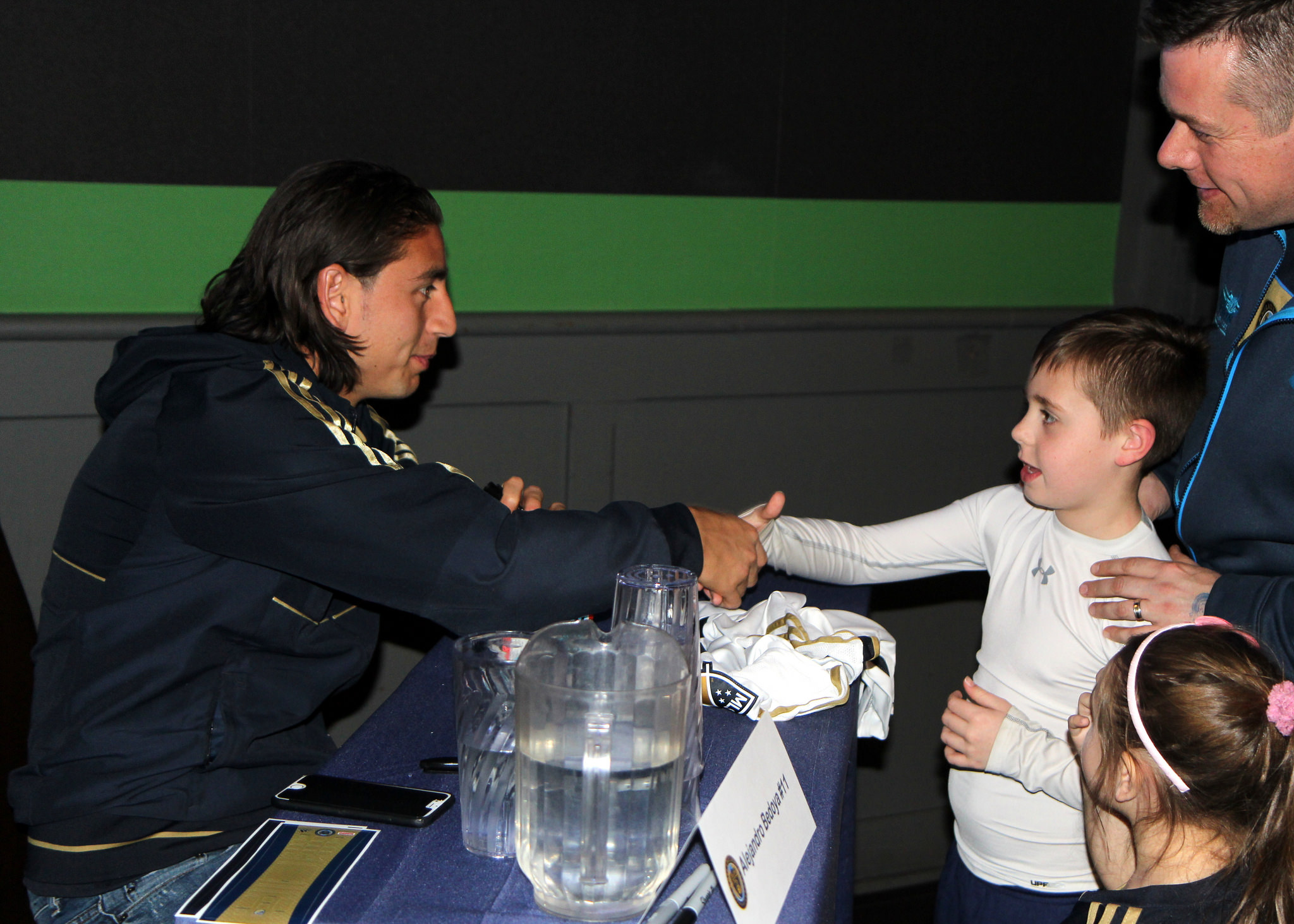 Alejandro Bedoya shakes the hand of a big fan.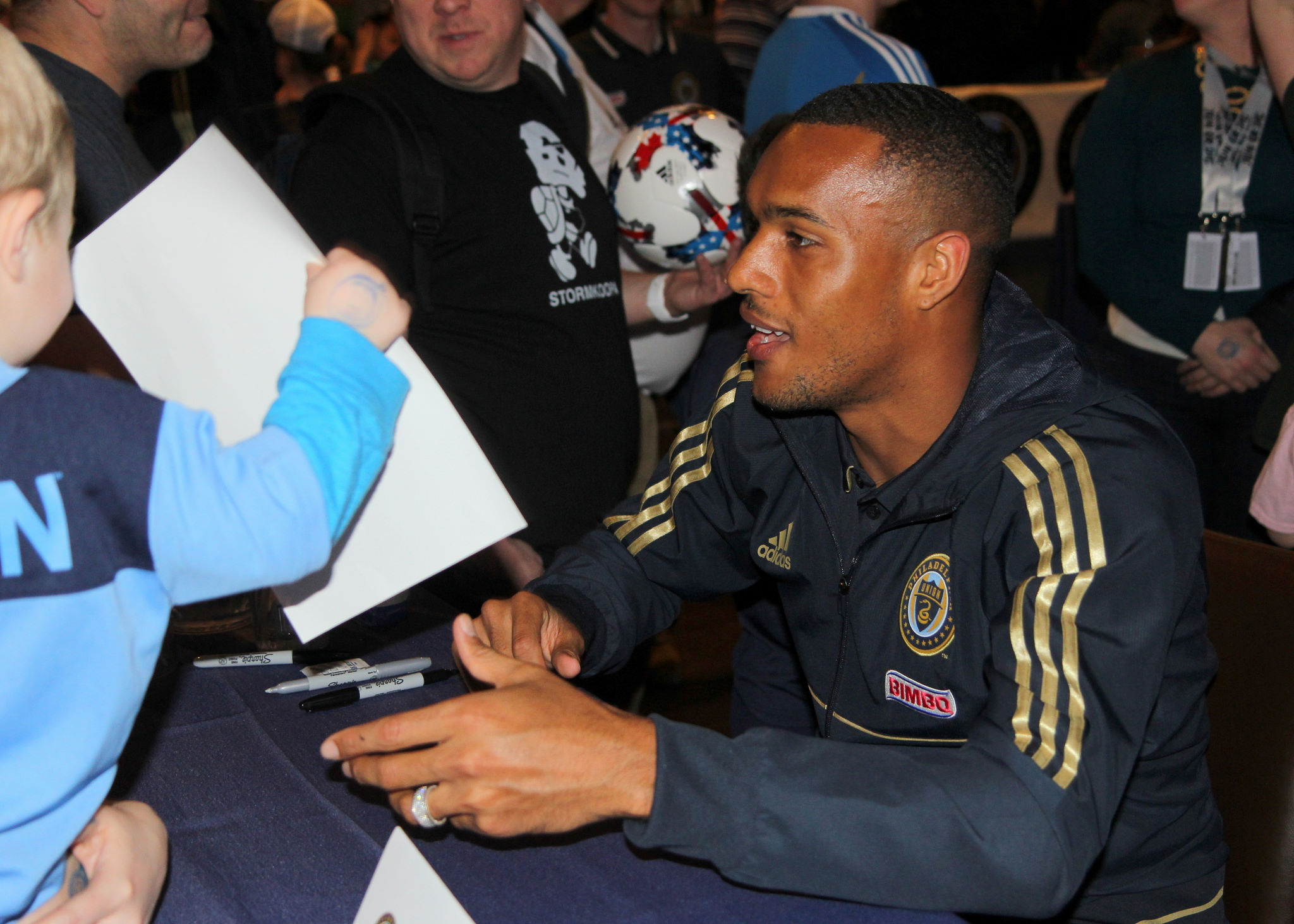 Jay Simpson had fun with one of the youngest fans in attendance.
Sapong joked with the Notre Dame fan.
Yaro thanks a fan.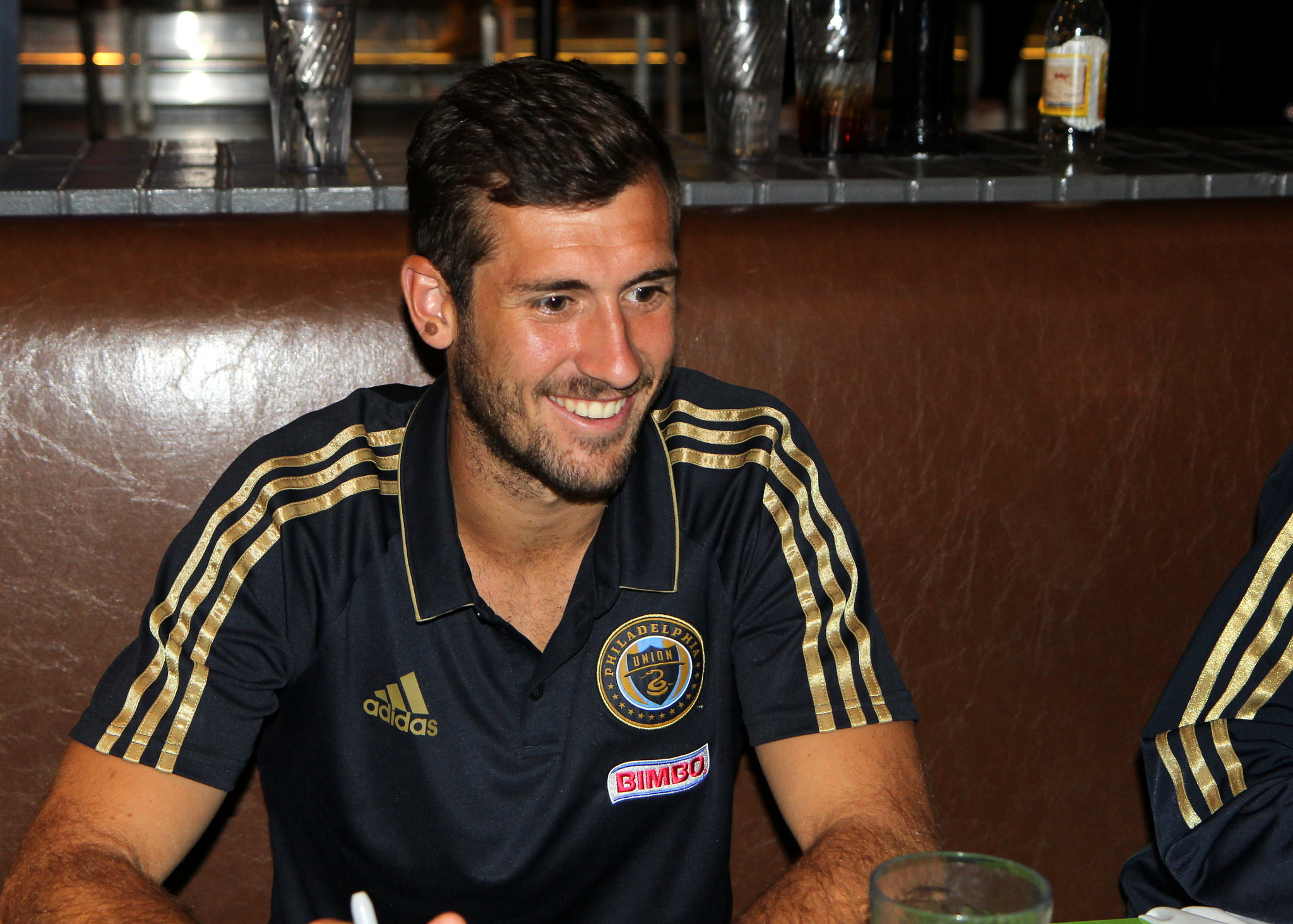 Tribbett enjoyed his time talking to the fans.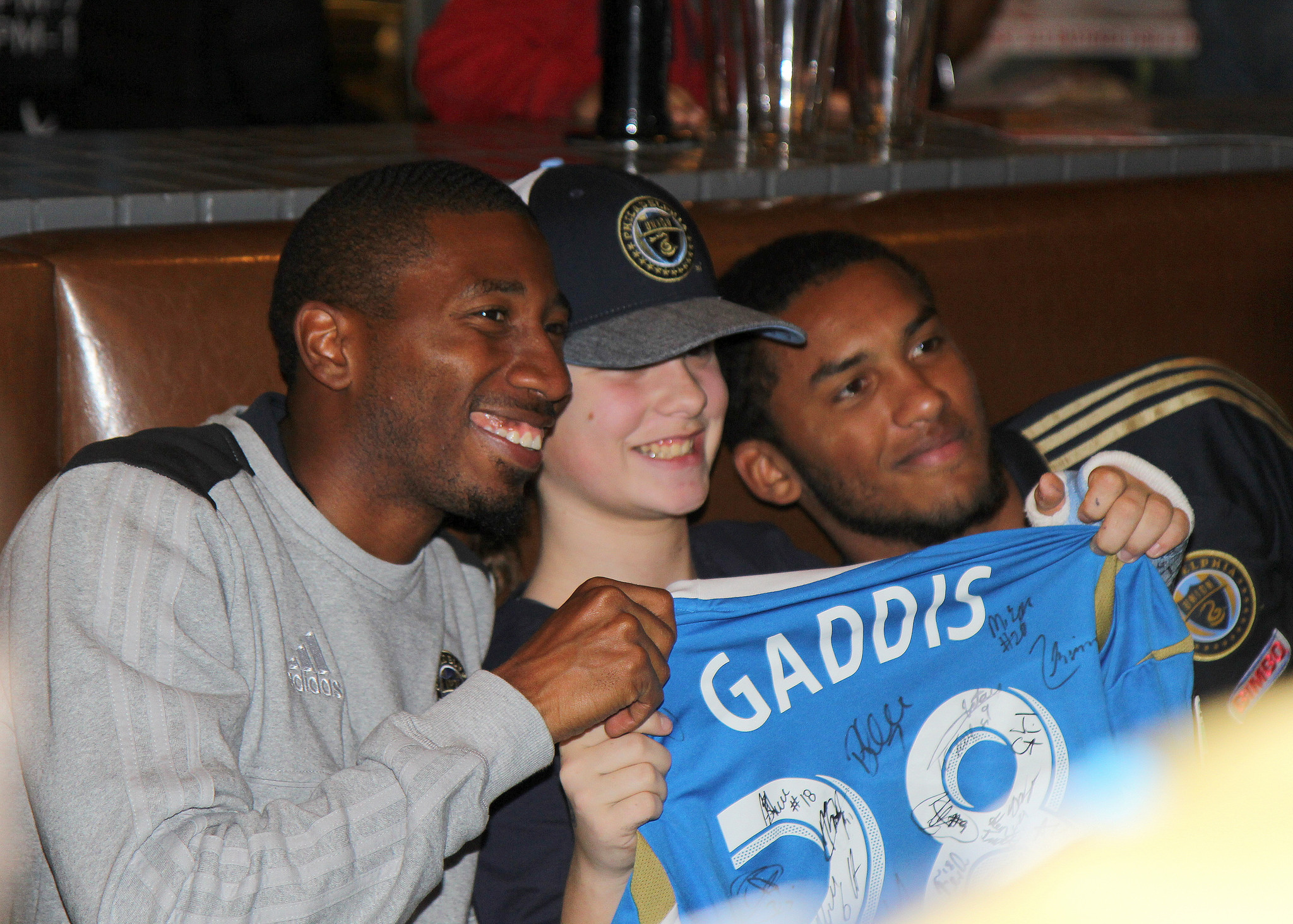 Trusty photobombs Ray Gaddis.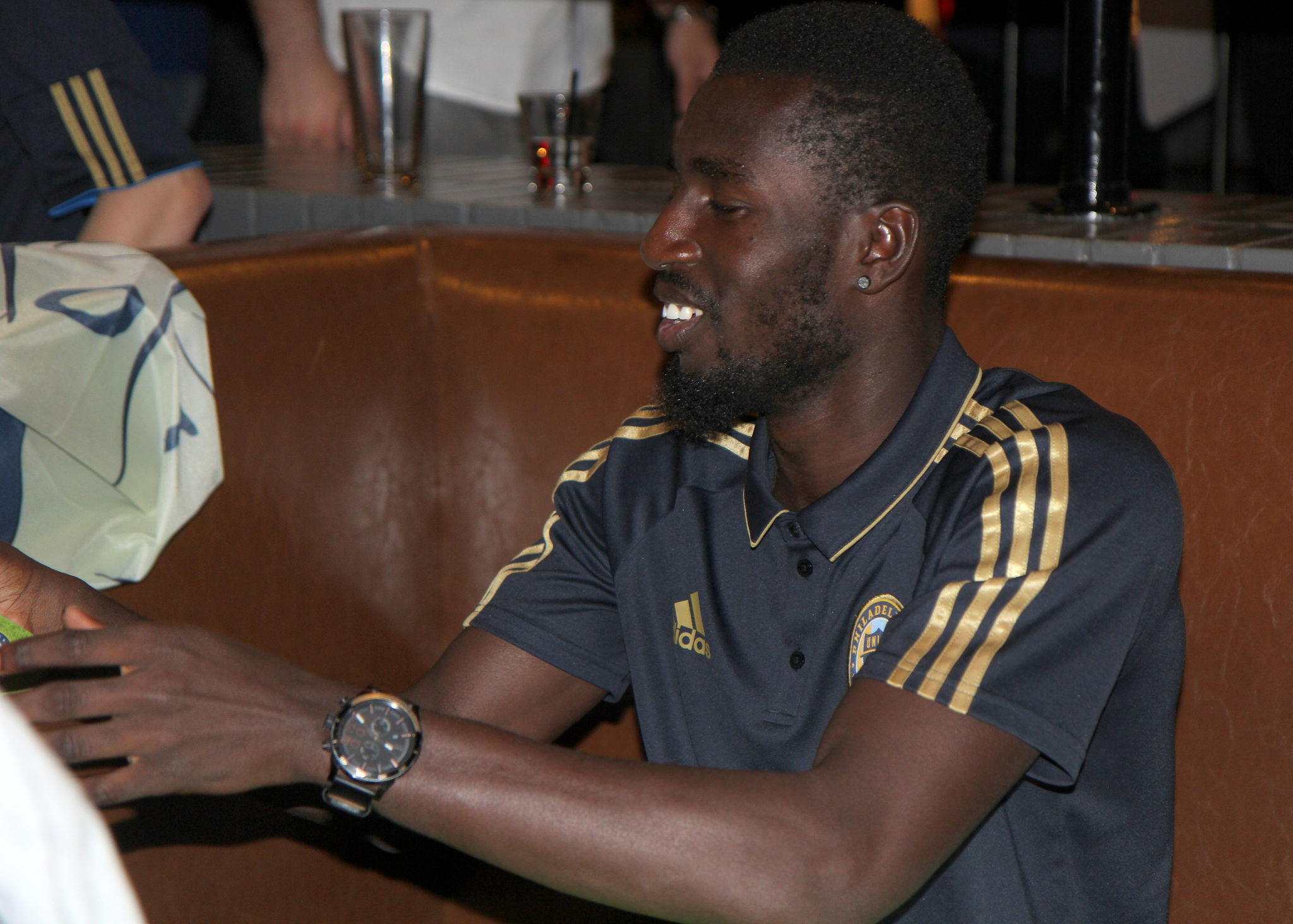 Derrick Jones shows some ball skills.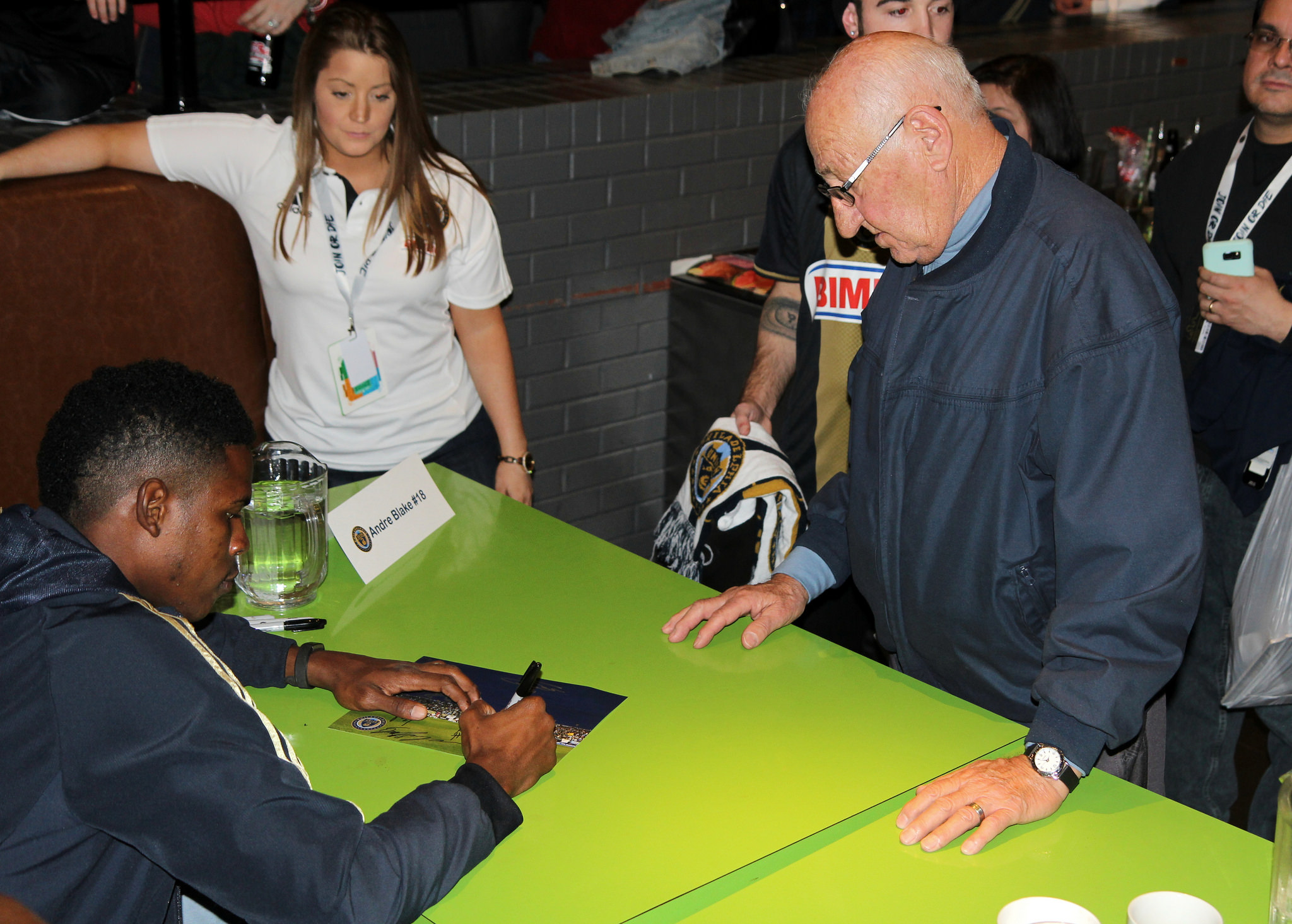 The event was attended by the older…
…and the younger fans.
For more photos, check out Paul's Flickr page and feel free to leave comments.