PSP photographer Paul Rudderow was on hand Saturday night as the Union came back to tie Toronto 2-2 on a very frigid night. Here's what he saw.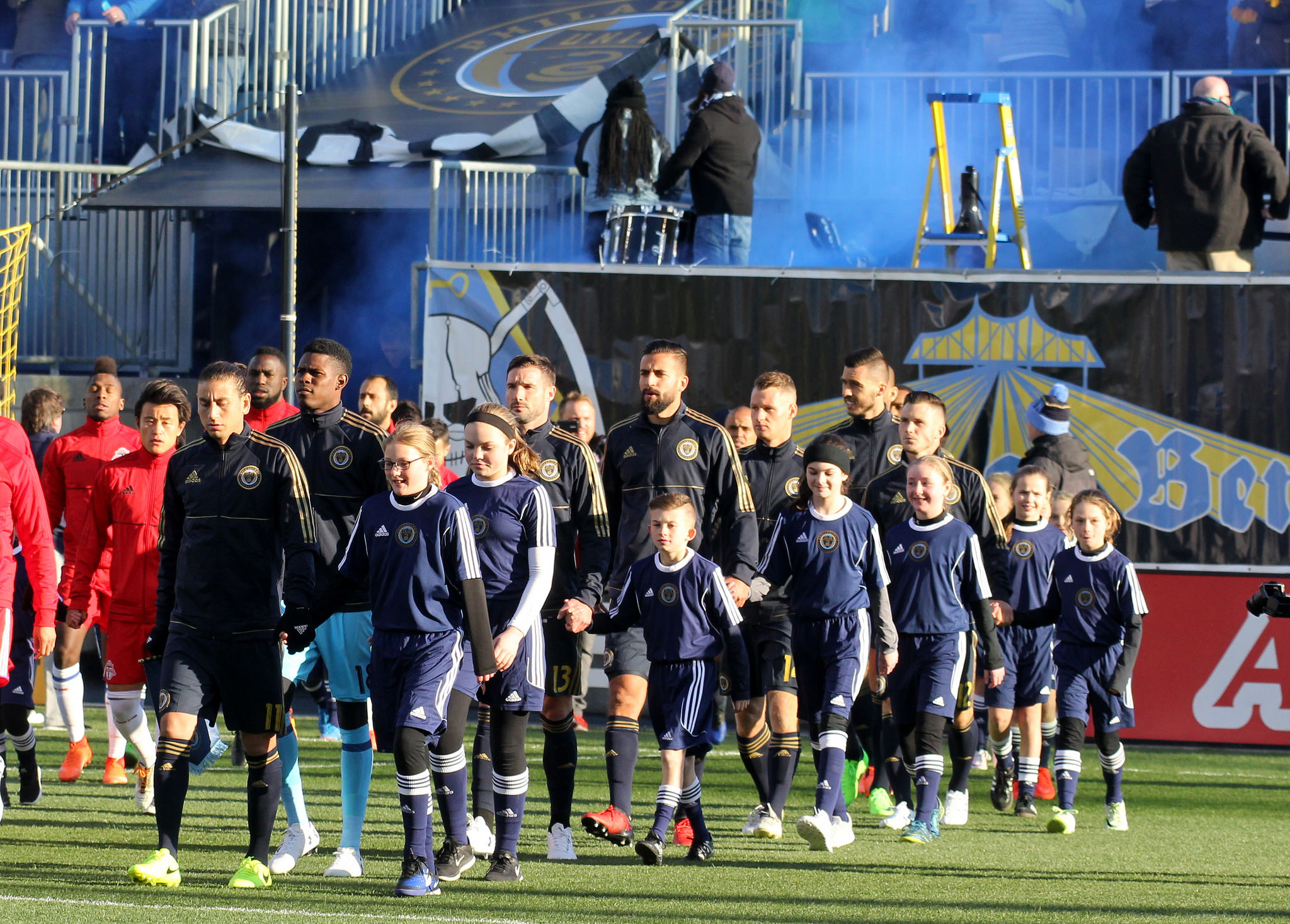 First home walk out of the season.
Jim Curtin appreciates the fans' support.
Not today! Not in my house!
Haris Medunjanin knocks one passed Michael Bradley.
Jay Simpson knows how to draw a crowd.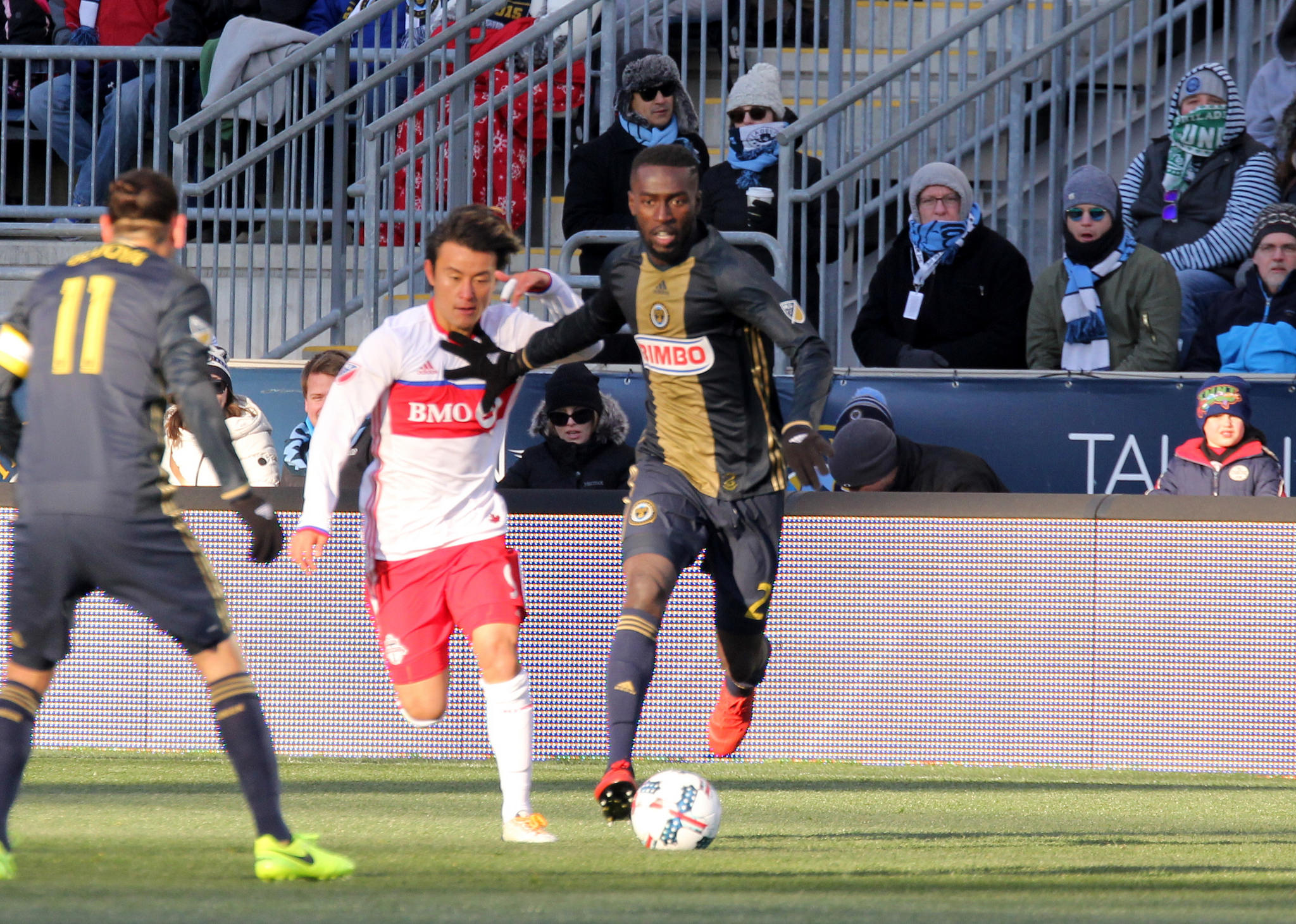 Derrick Jones holds off Tsubasa Endoh.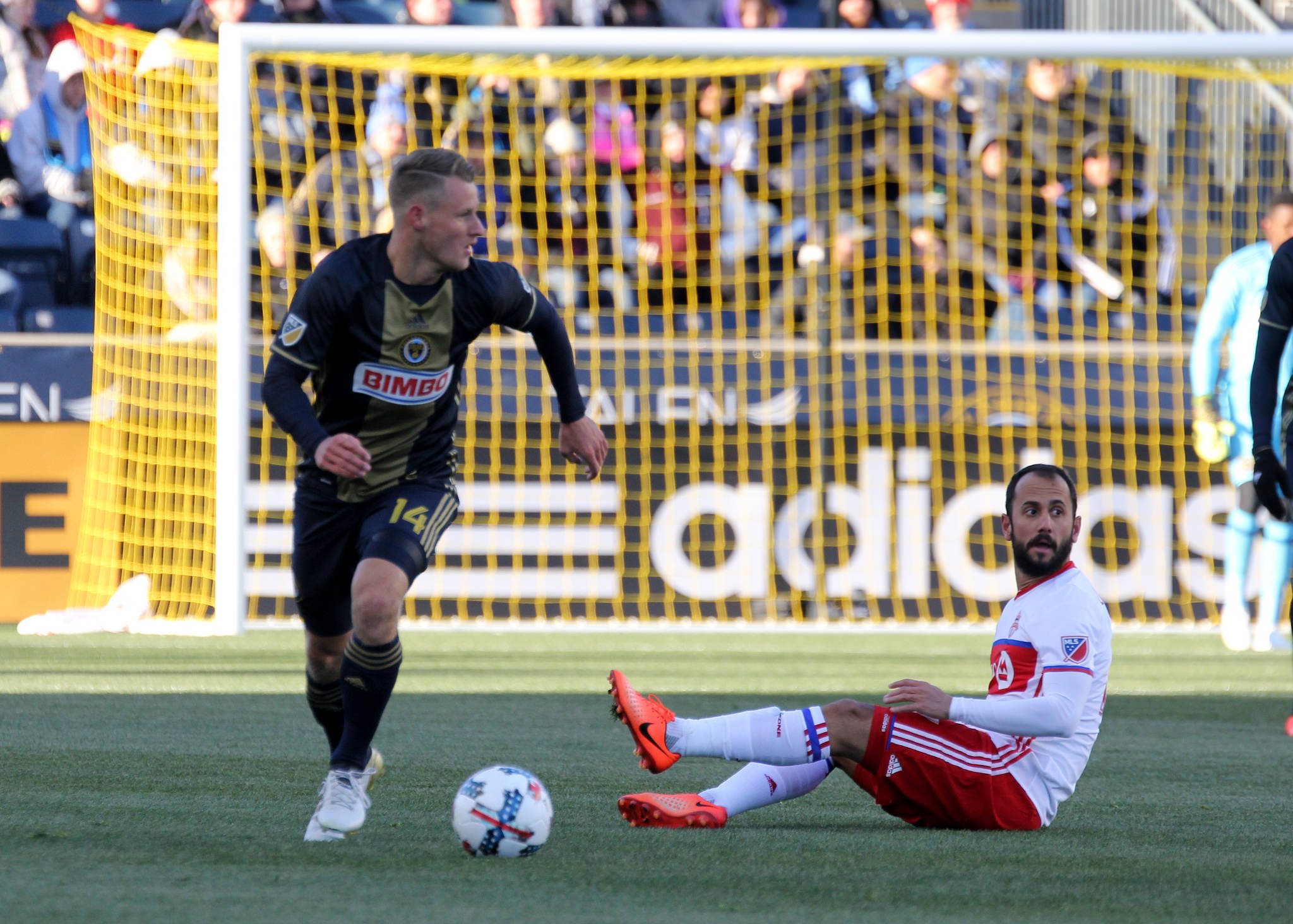 Fabian Herbers dispatches Victor Vazquez.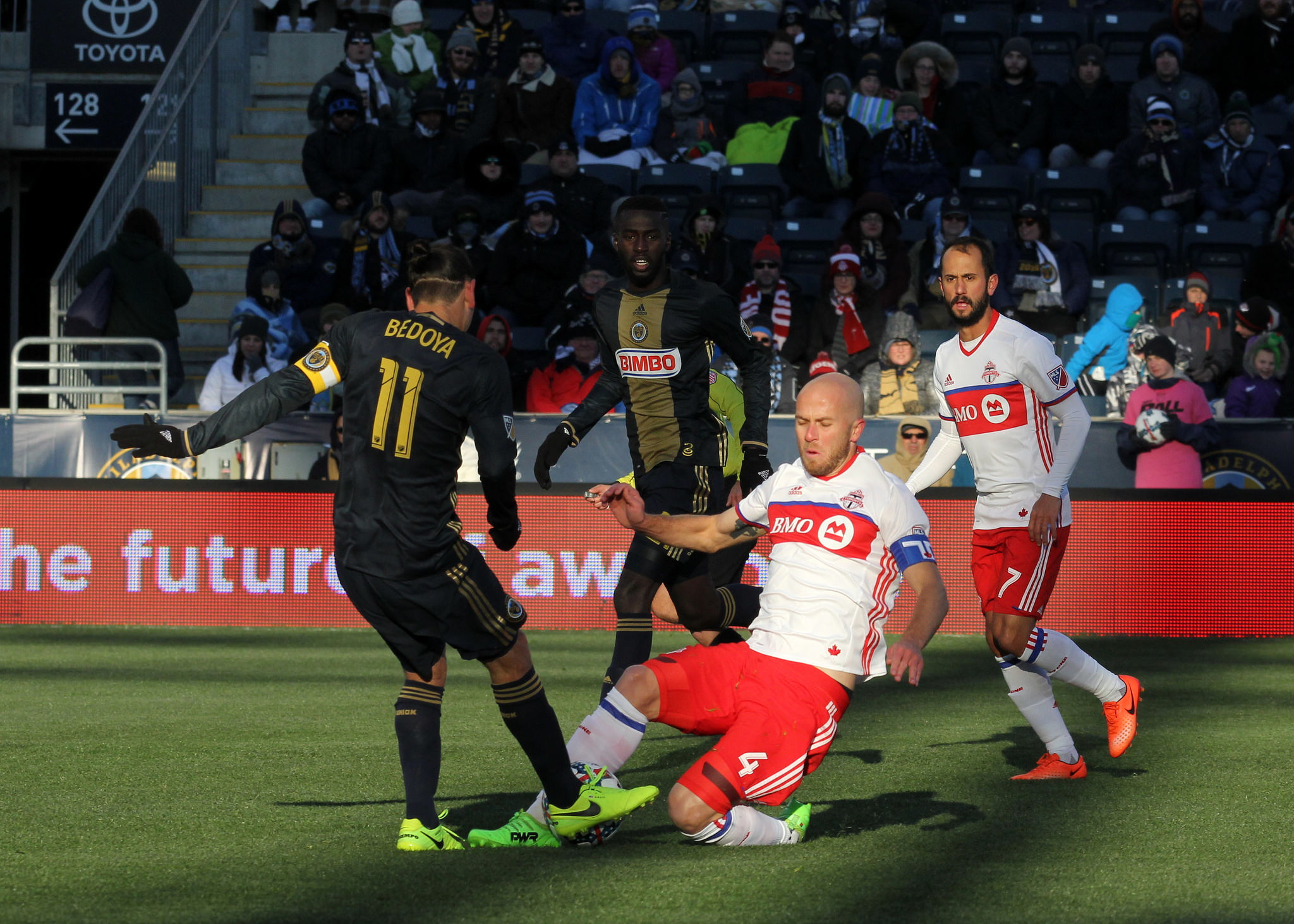 Alejandro Bedoya and Bradley go toe to toe.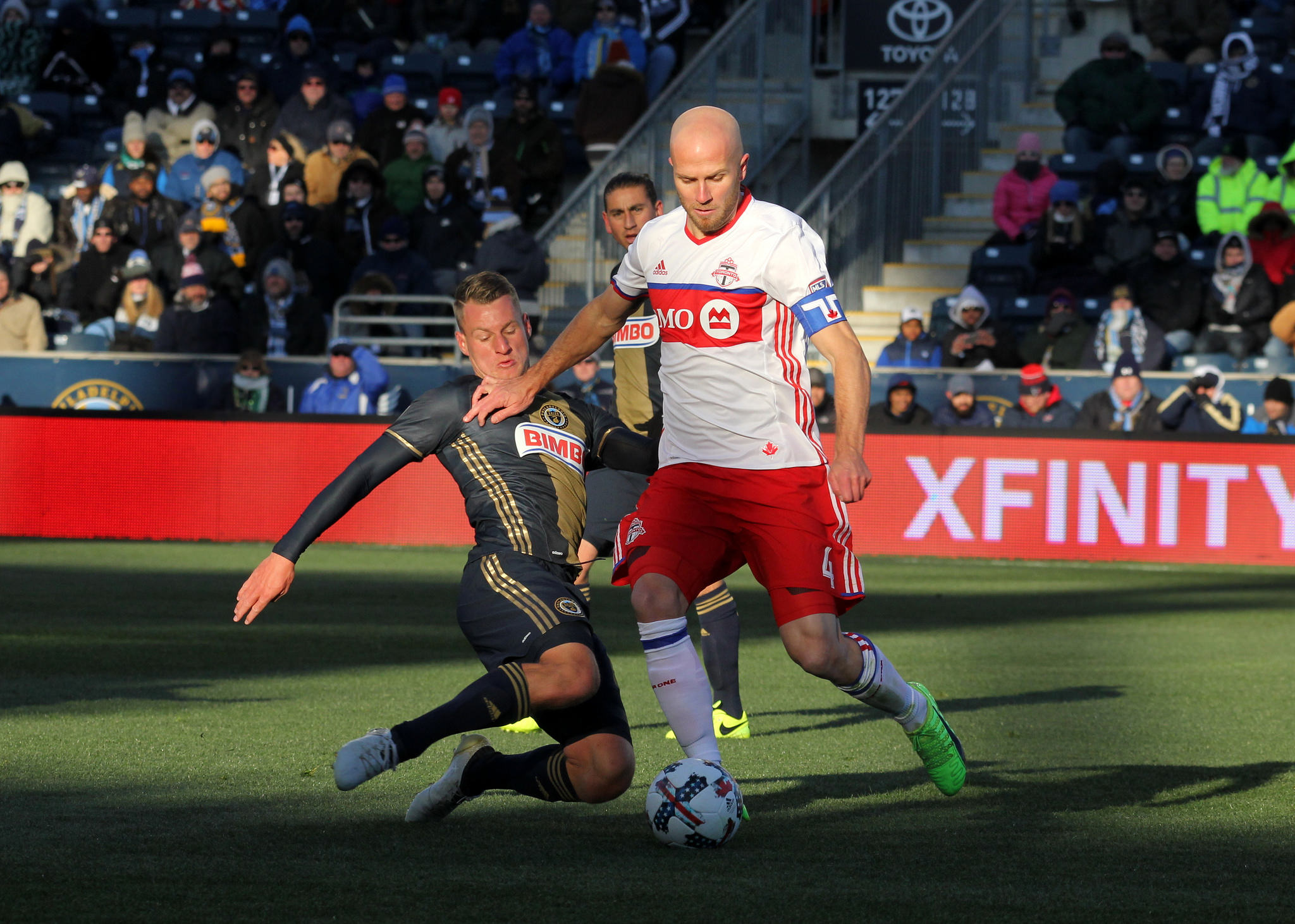 Herbers skillfully makes a tackle against Bradley.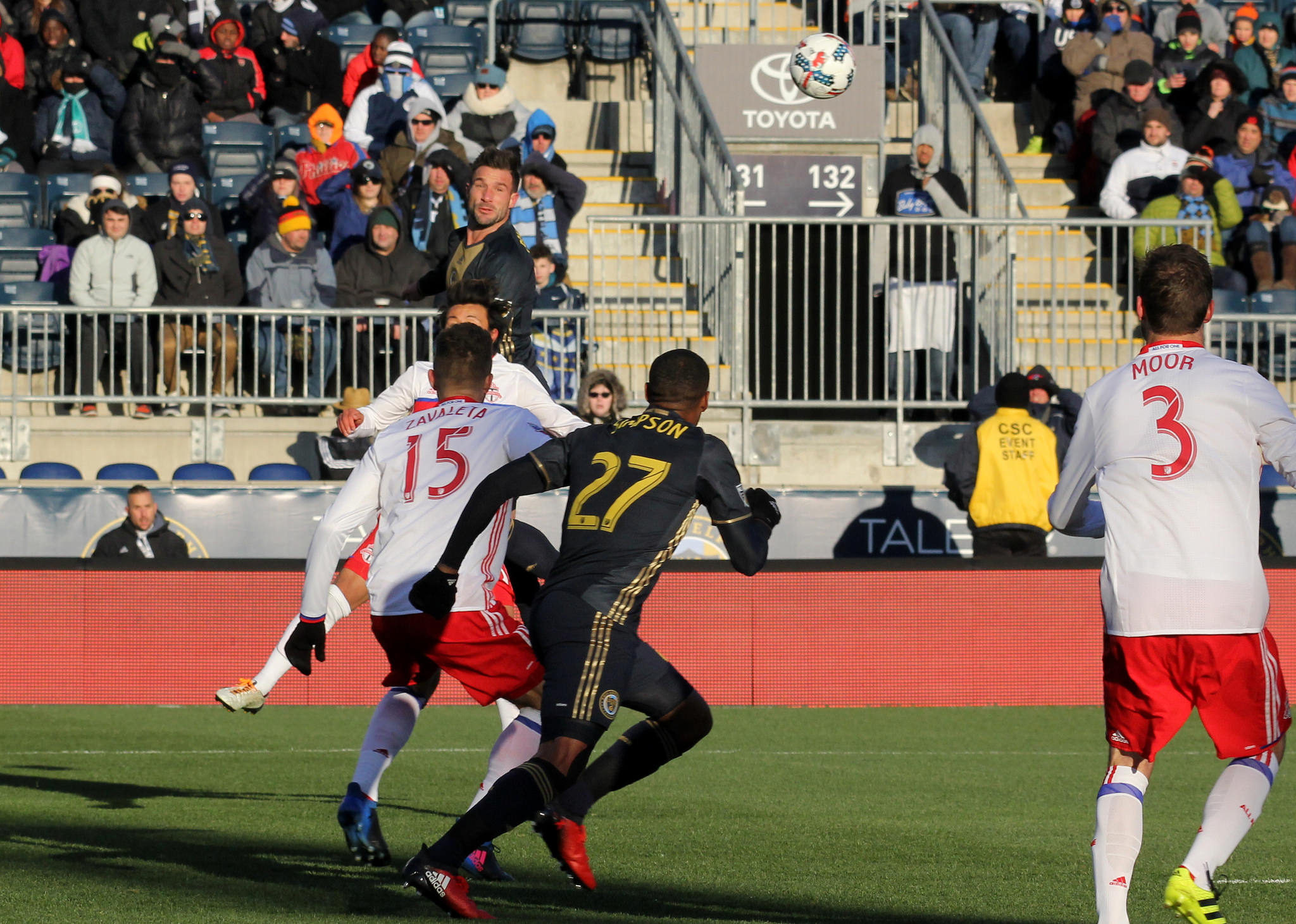 Chris Pontius heads one to Simpson.
Simpson manages to get it past Clint Irwin.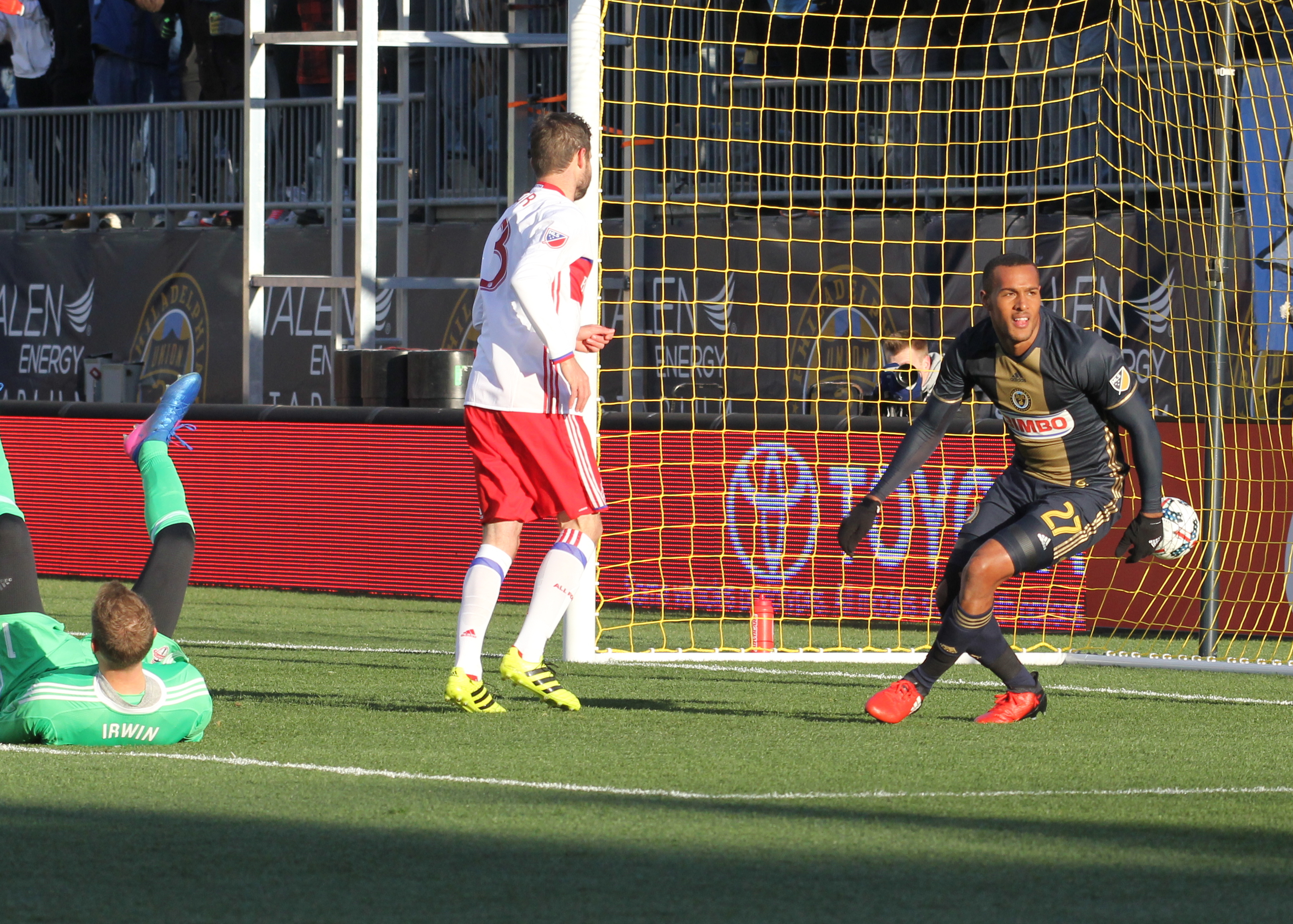 And the ball finds its way to the back of the net.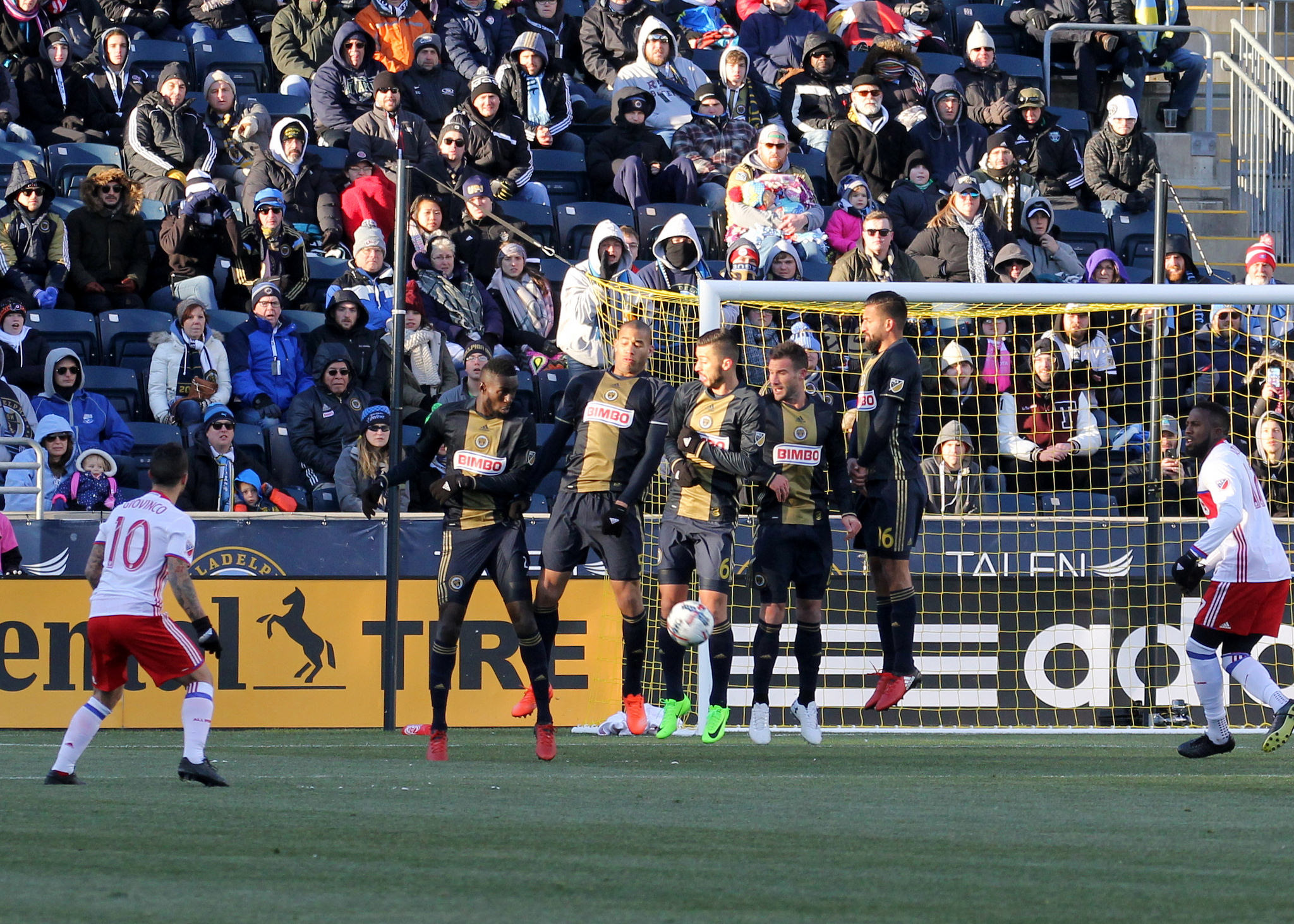 The wall does its job.
Pontius has a game of tug of war with Vazquez.
Bedoya could have made it 2-0.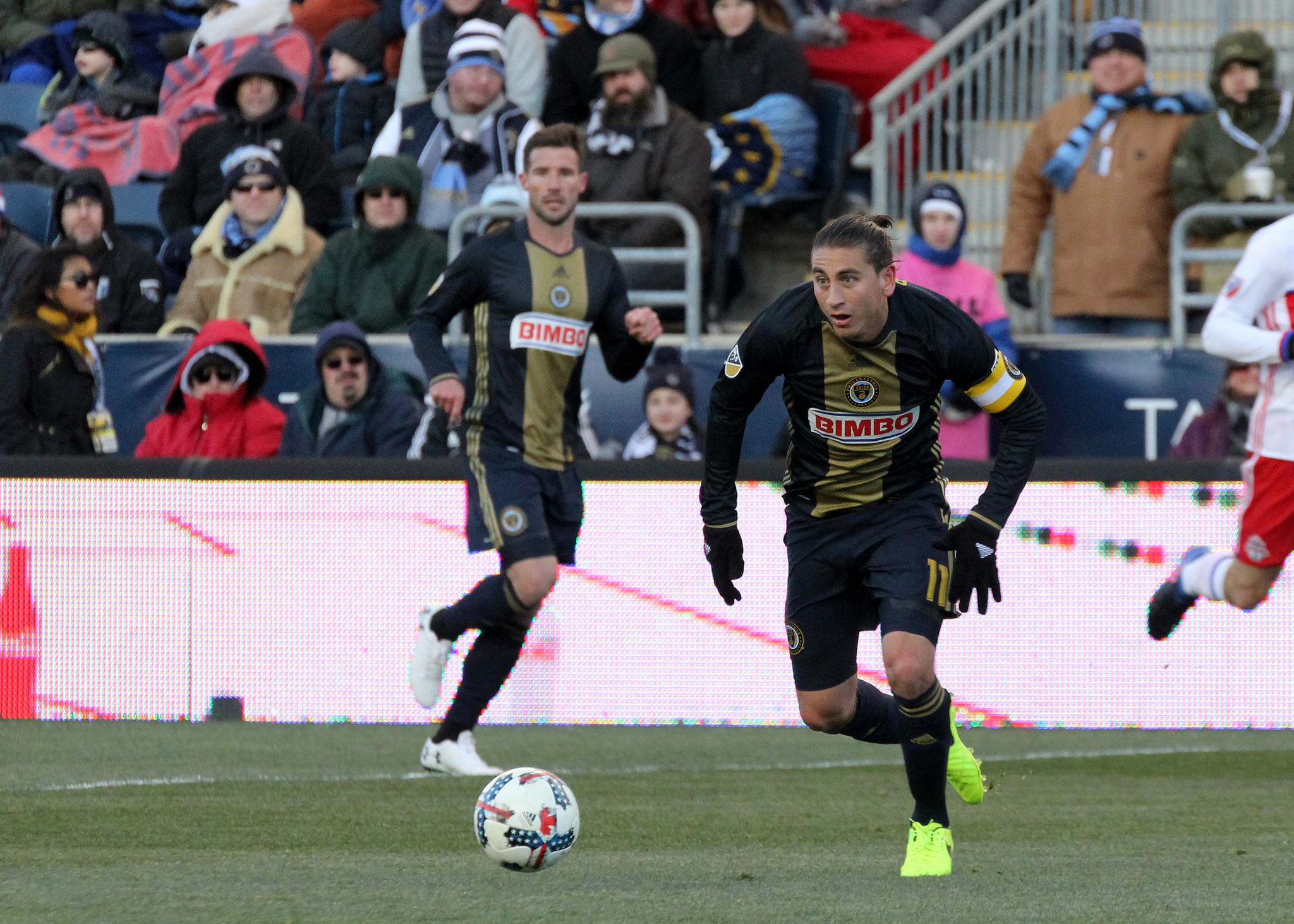 But he get right back into the game.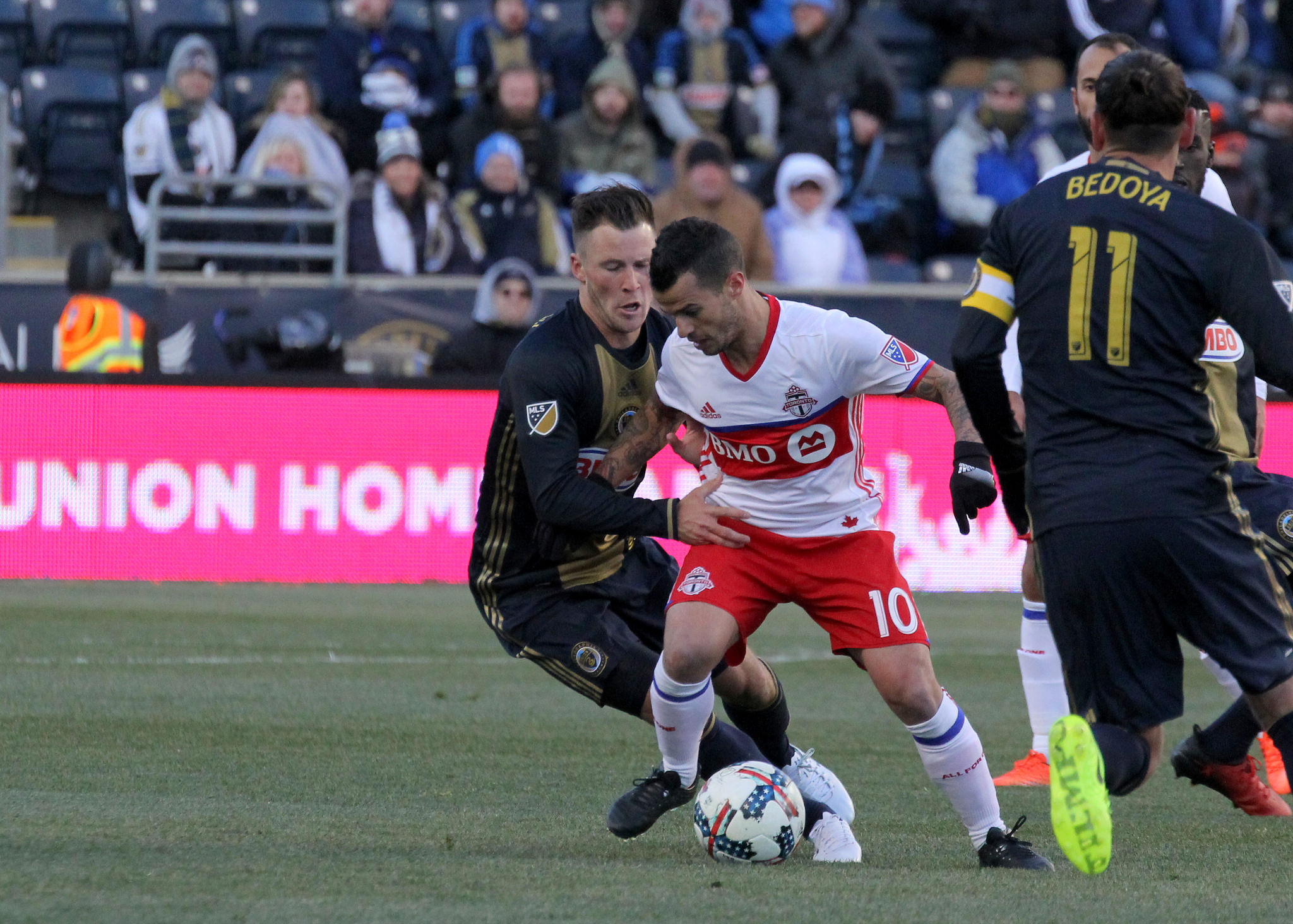 Keegan Rosenberry does a good job at containing Sebastian Giovinco.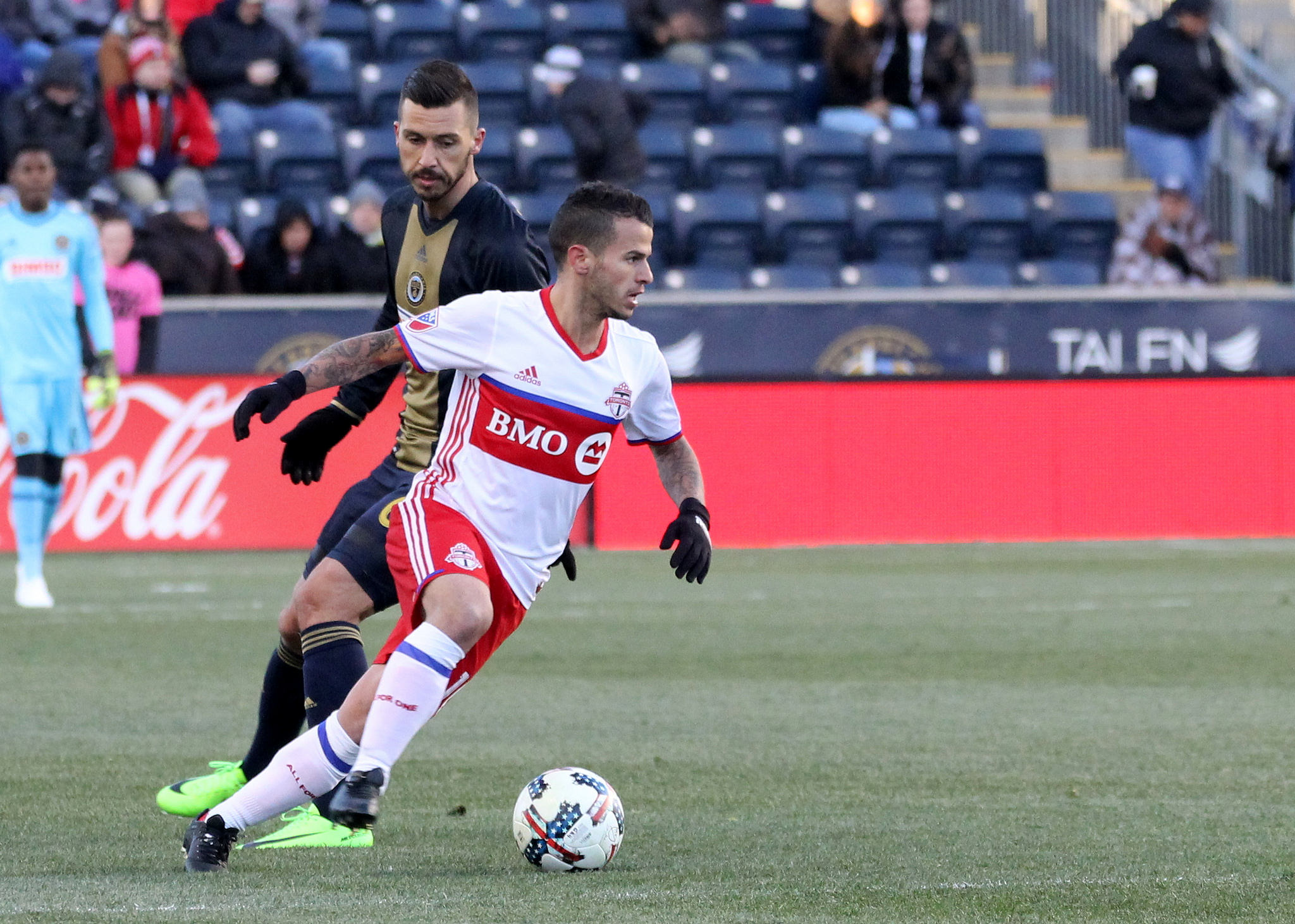 Giovinco turns away from Medunjanin.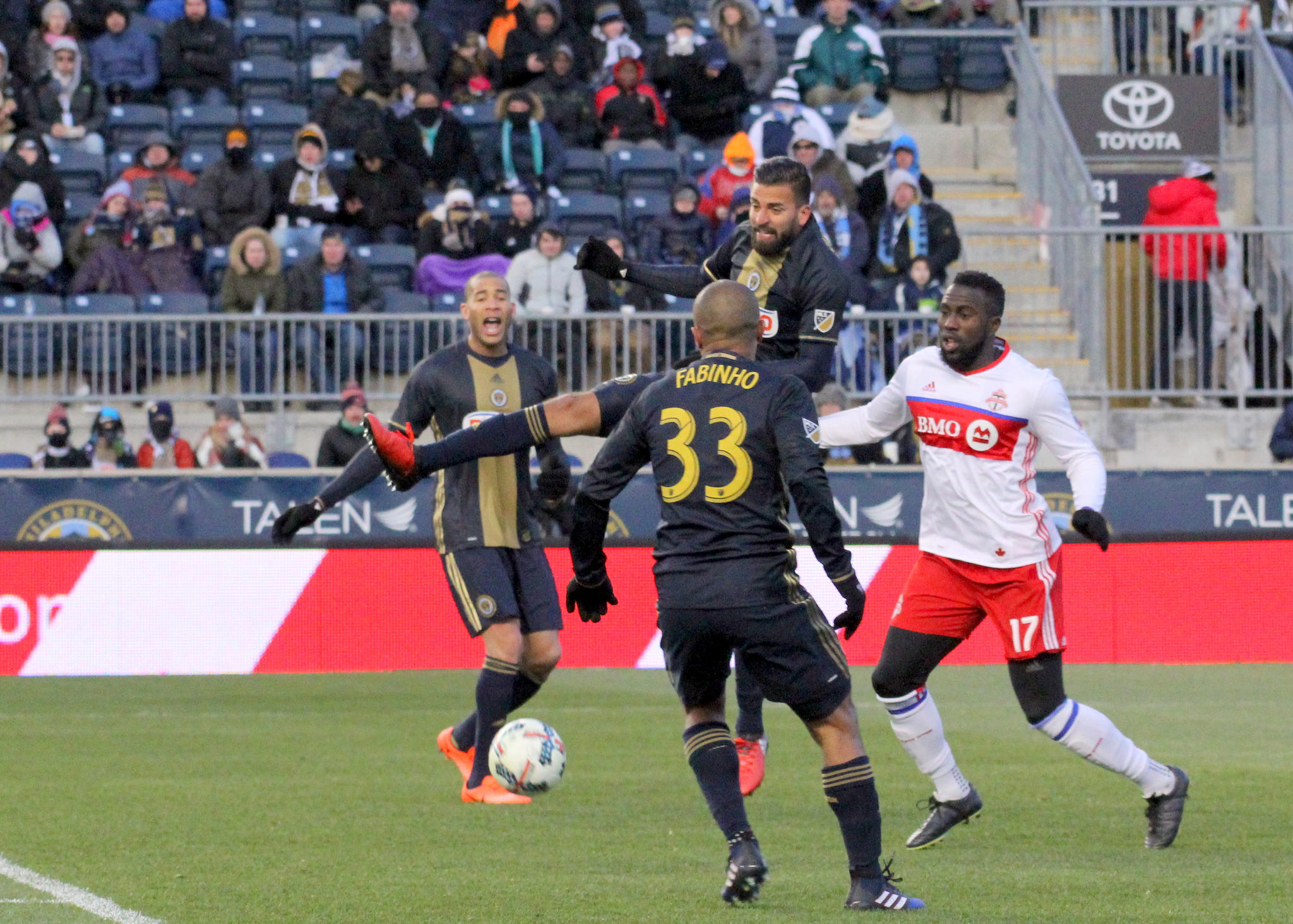 Richie Marquez gets up to knock the ball down.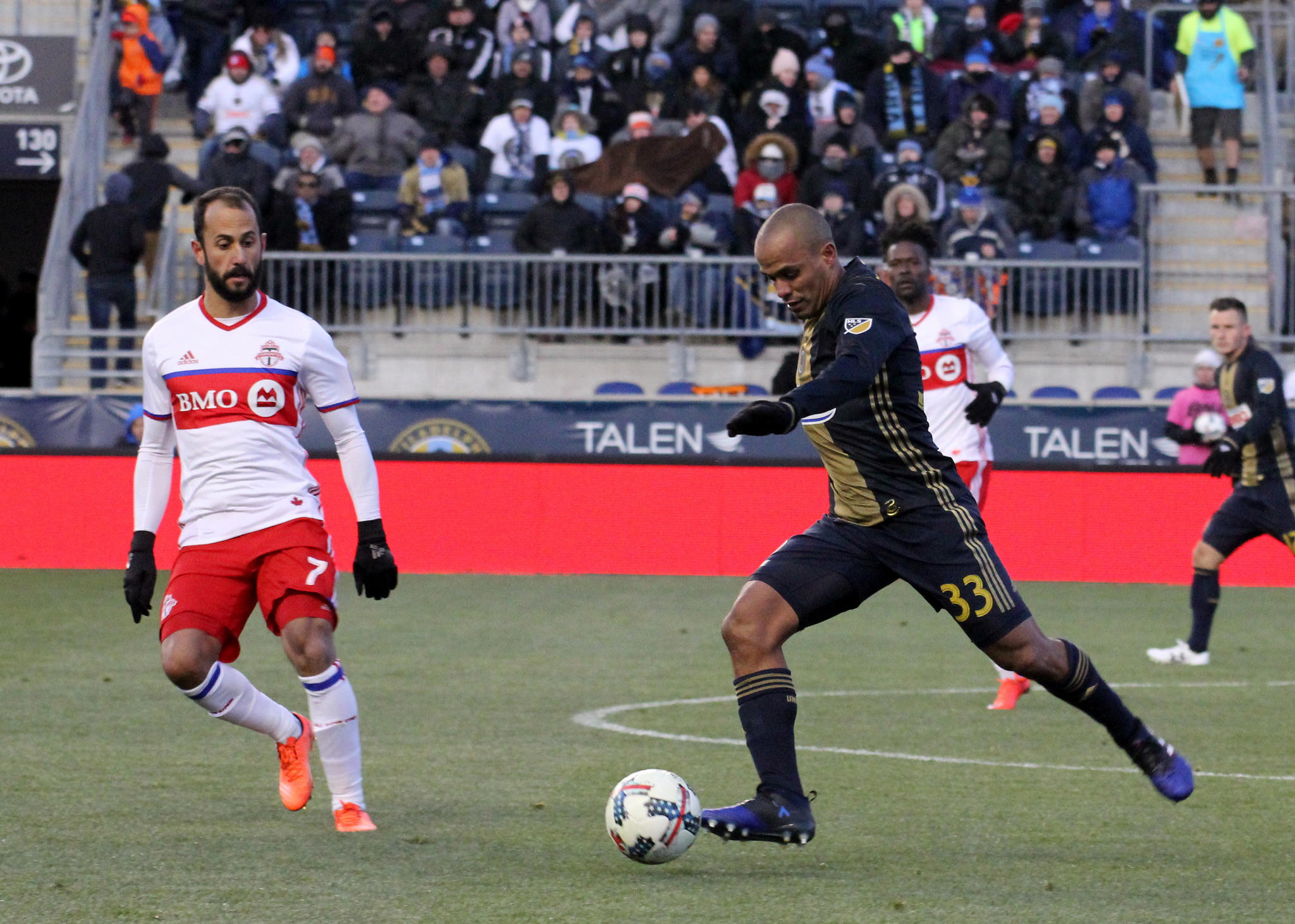 Fabinho cleans up the loose ball.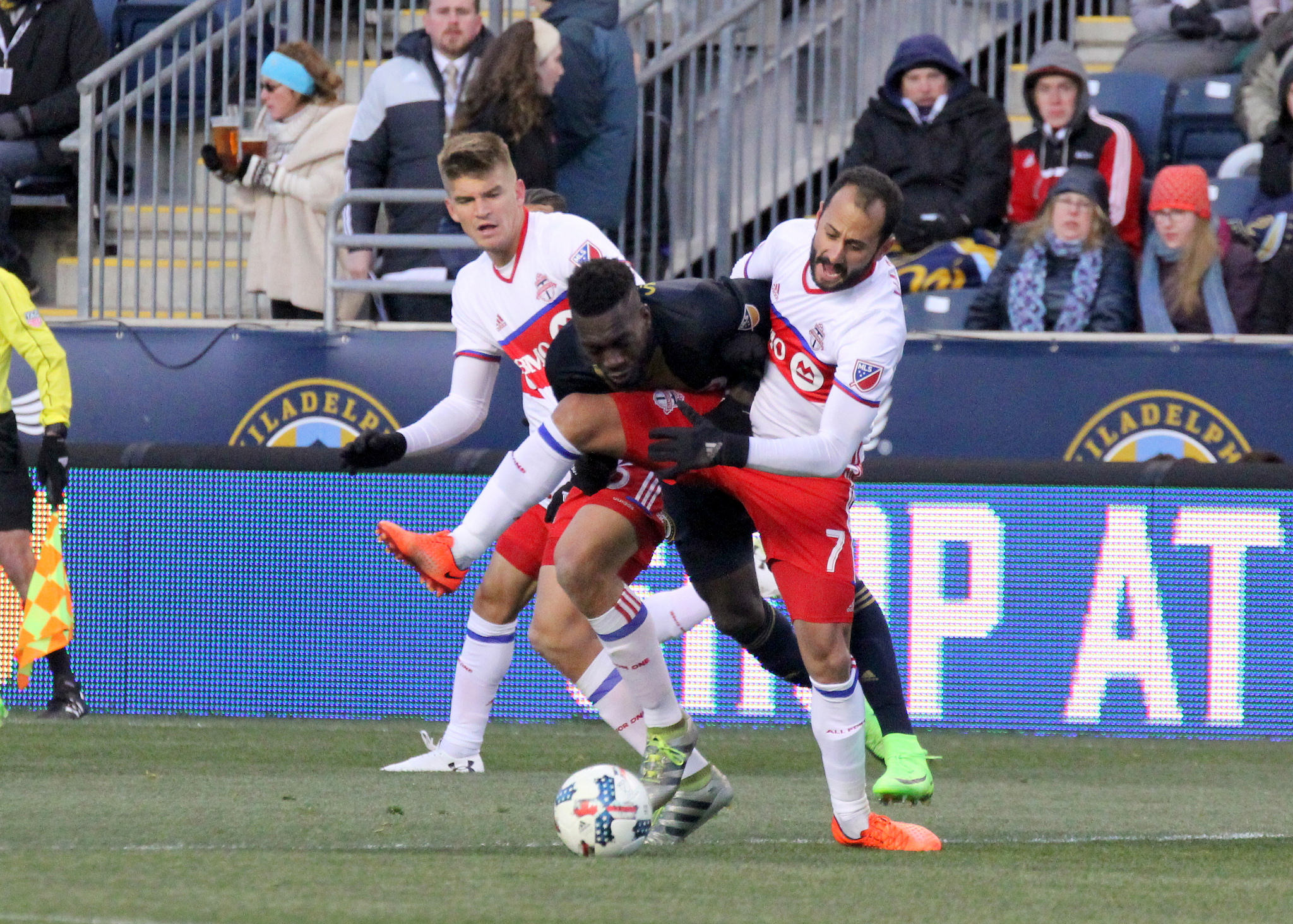 Vazquez with a good open field tackle on C. J. Sapong.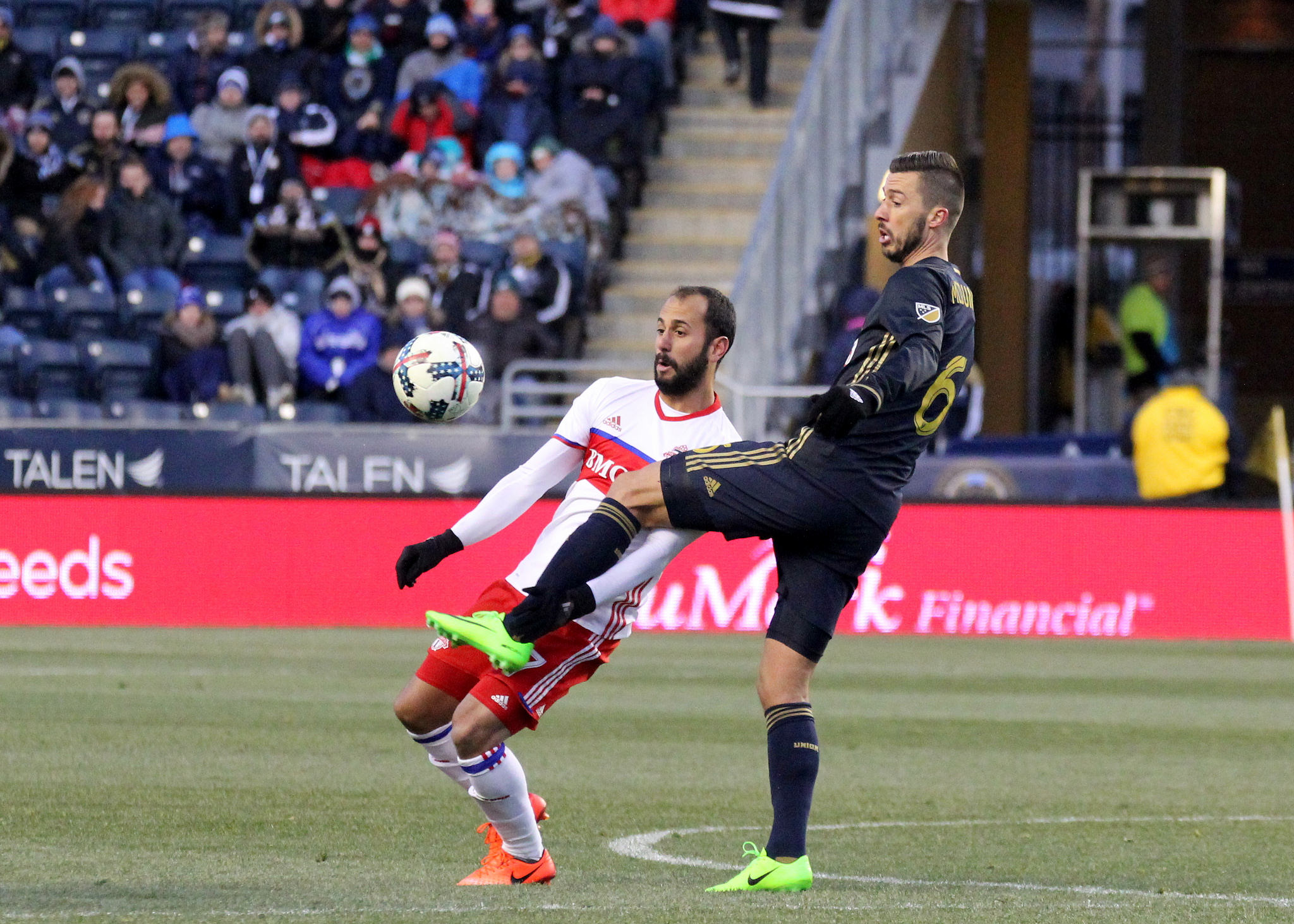 Medunjanin clears up field.
Sapong works past Armando Cooper.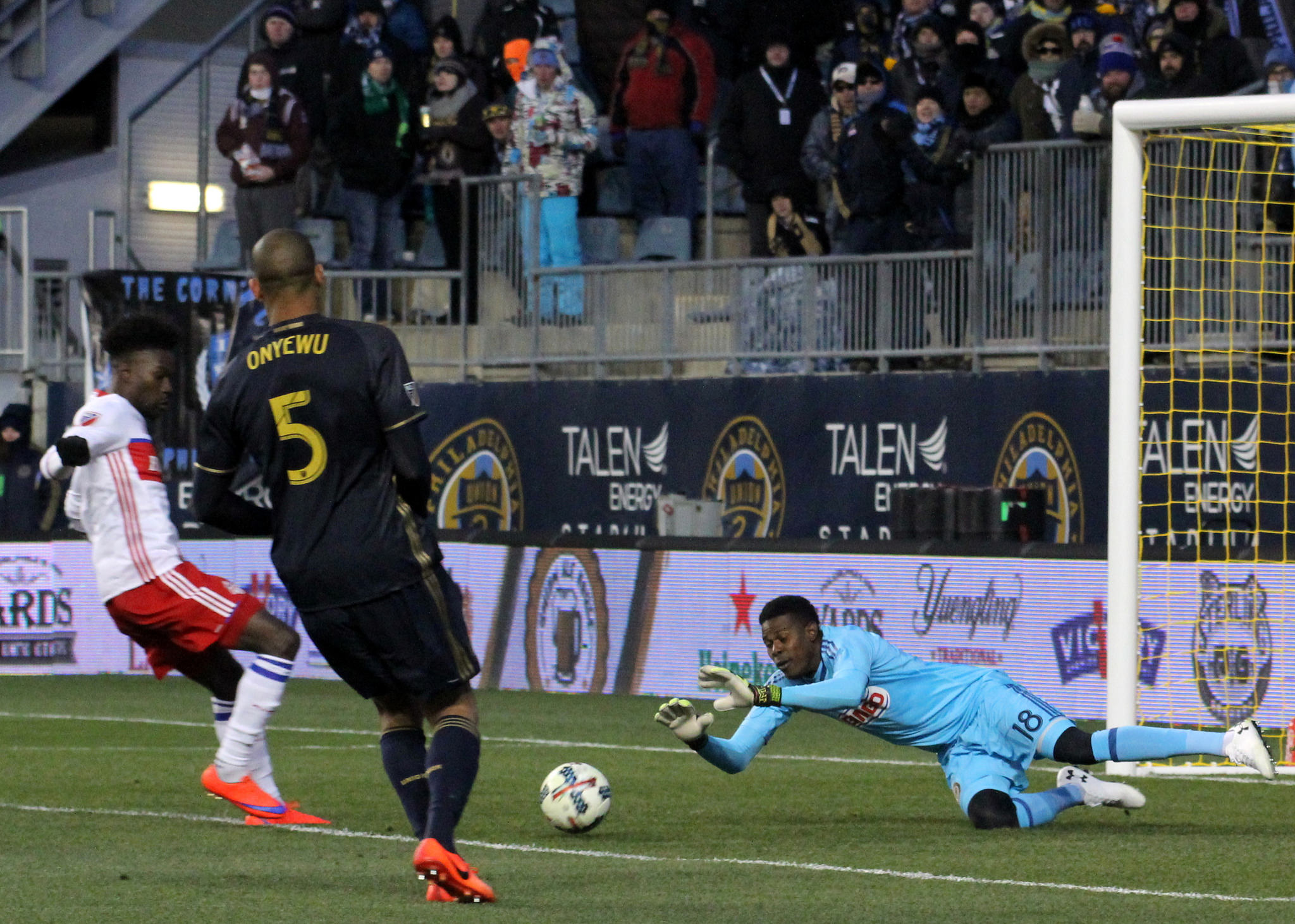 Andre Blake pays the price for a great save.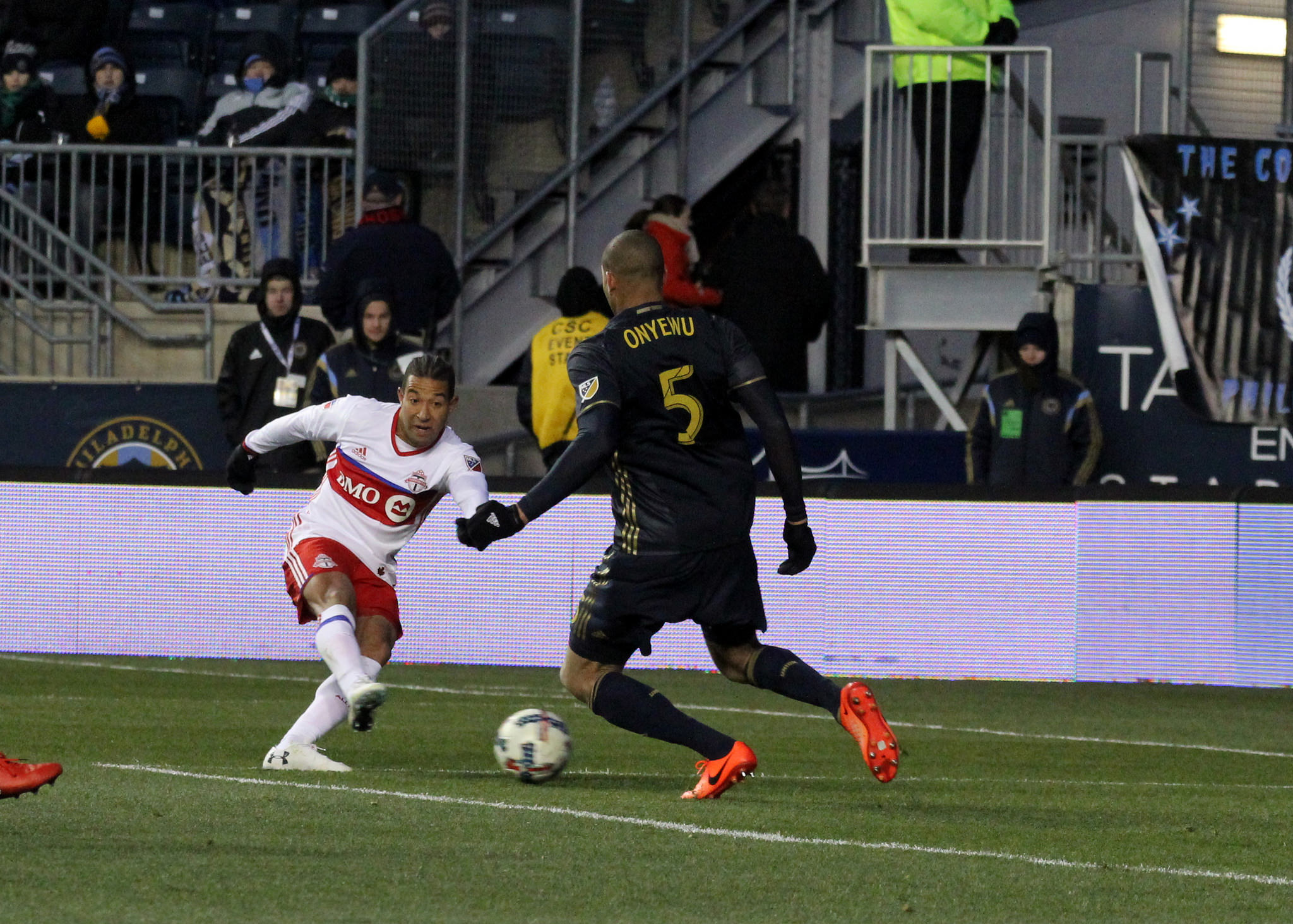 Justin Morrow was able to slide one home to take the lead.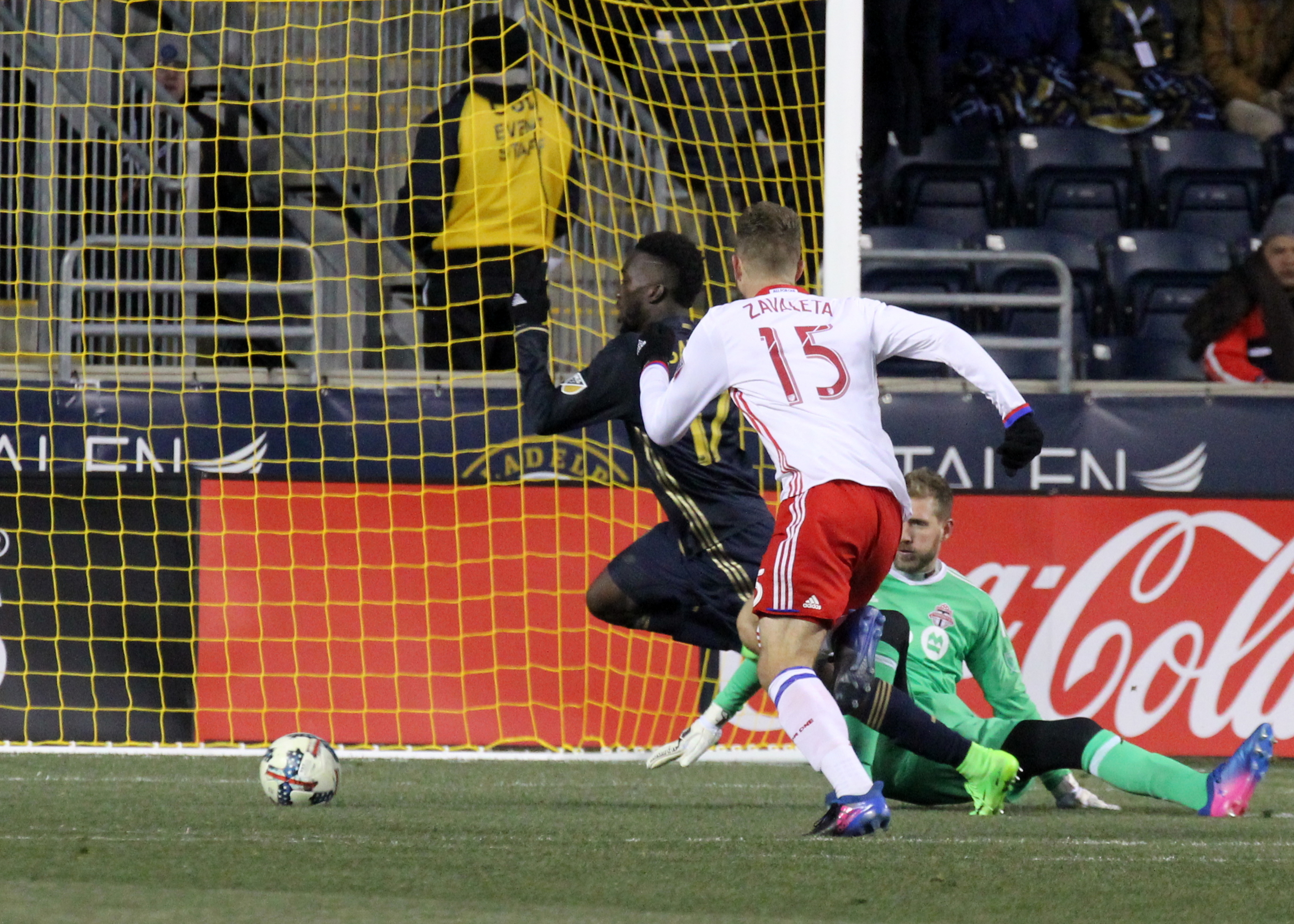 Sapong responds by tying up the game.
Was there a meaning behind showing the full moon and segwaying to Mark Geiger?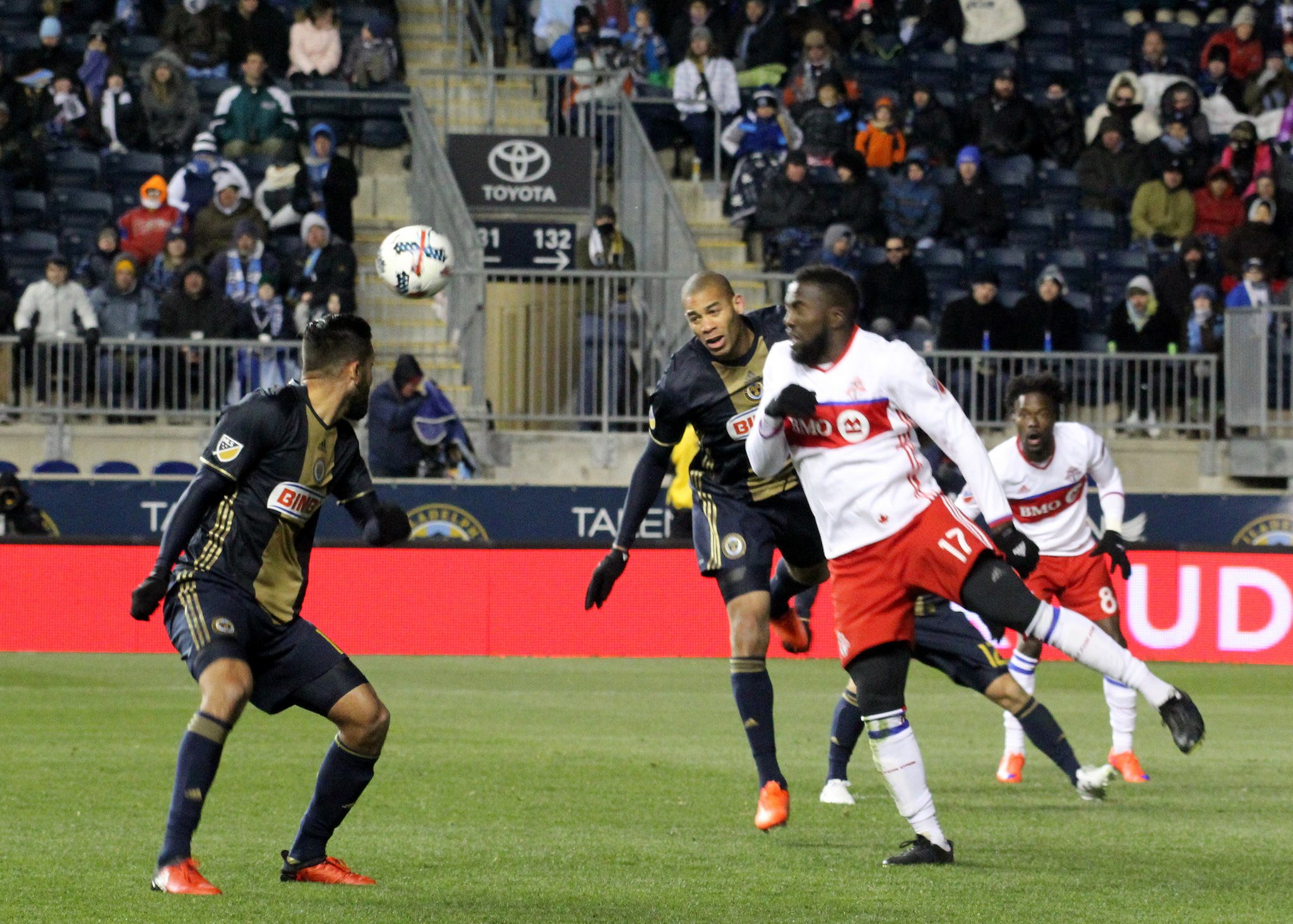 Oguchi Onyewu with another nice heading clear.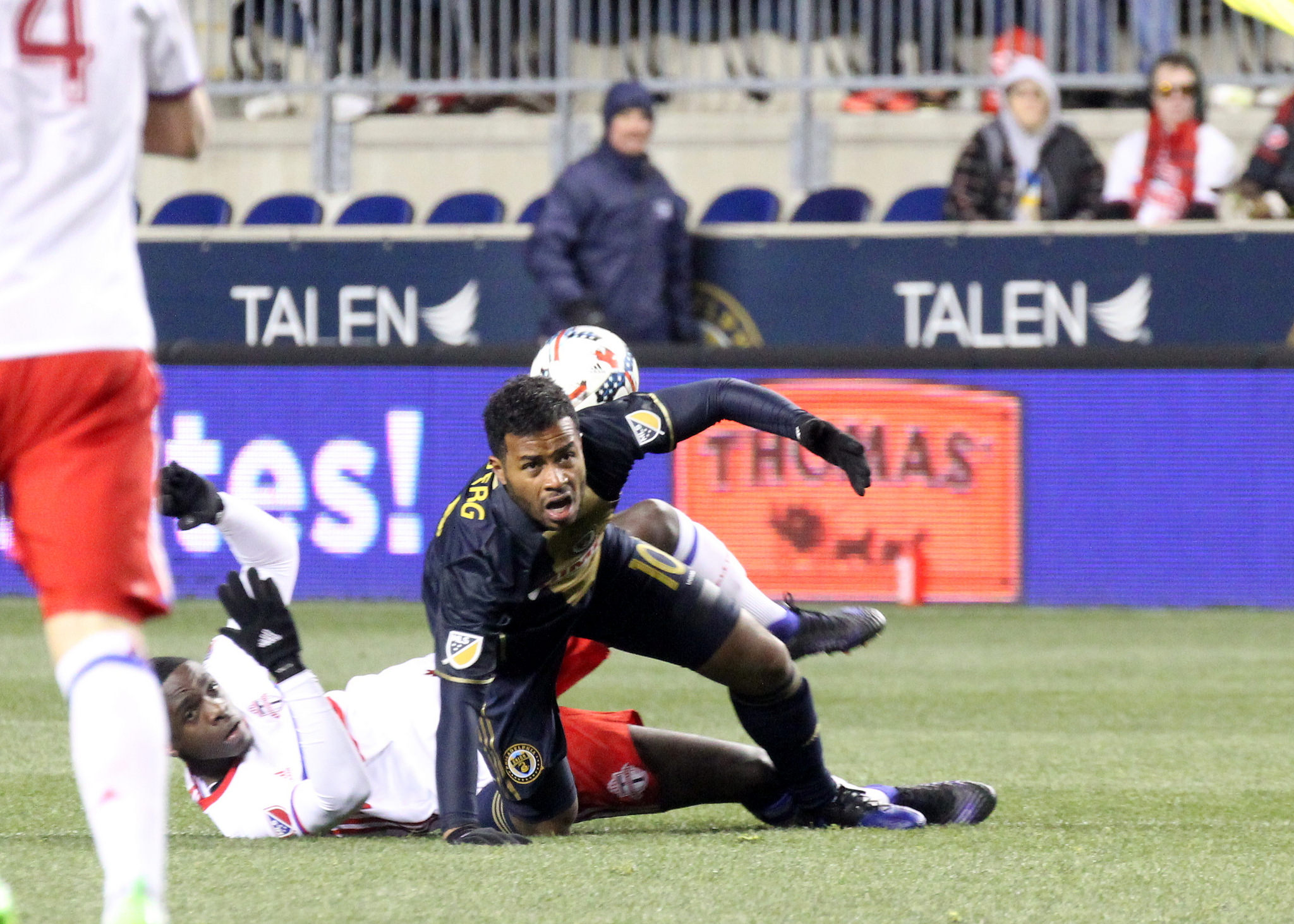 Roland Alberg gets taken down to stop a breakaway.
For more photos, check out Paul's Flickr page and feel free to leave comments.