PSP photographer Paul Rudderow was on hand Wednesday night as the U.S. Women's National Team defeated Germany 1-0 in the first leg of the SheBelieves Cup. Here's what he saw.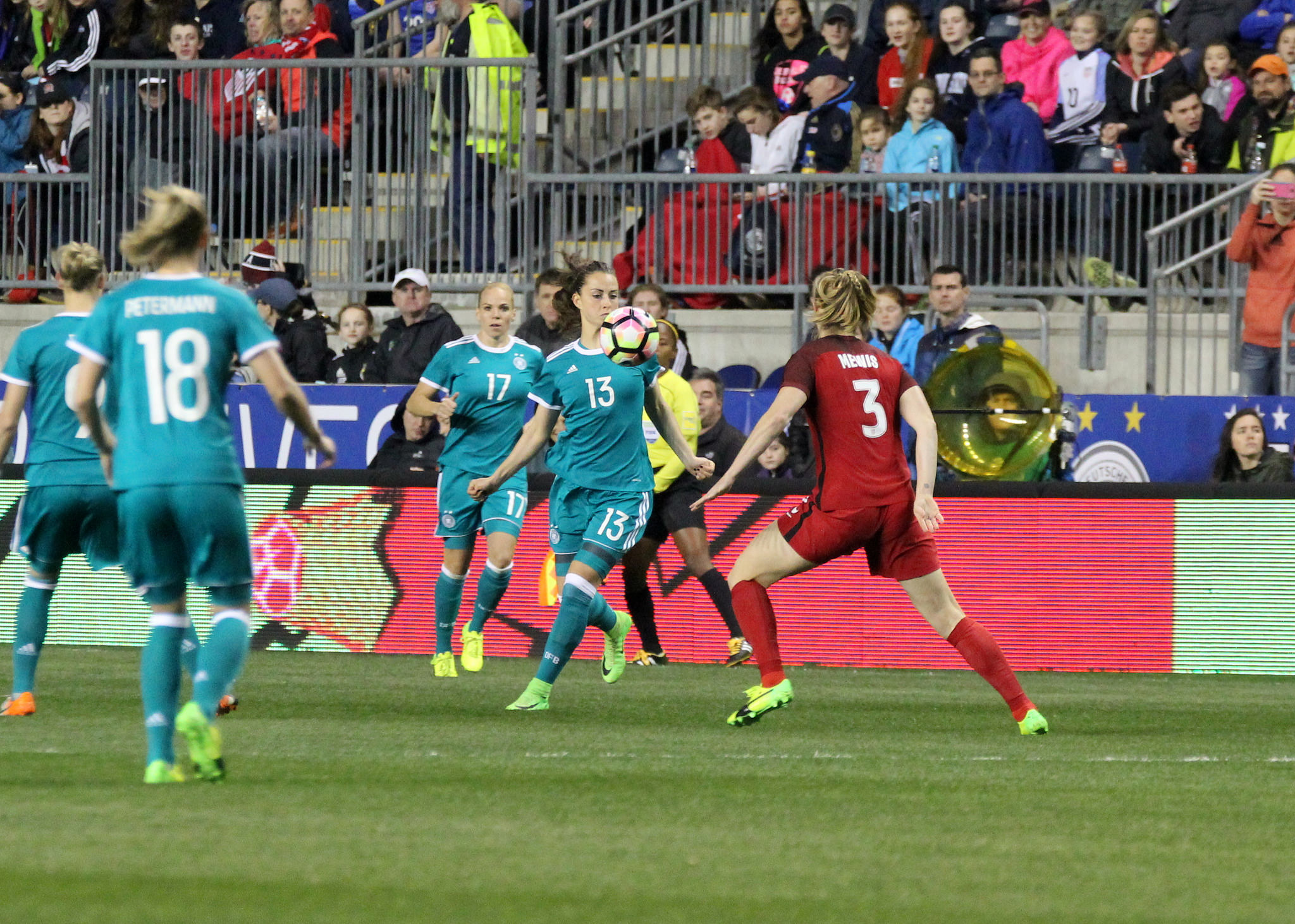 Sara Dabritz settles under pressure from Samantha Mewis.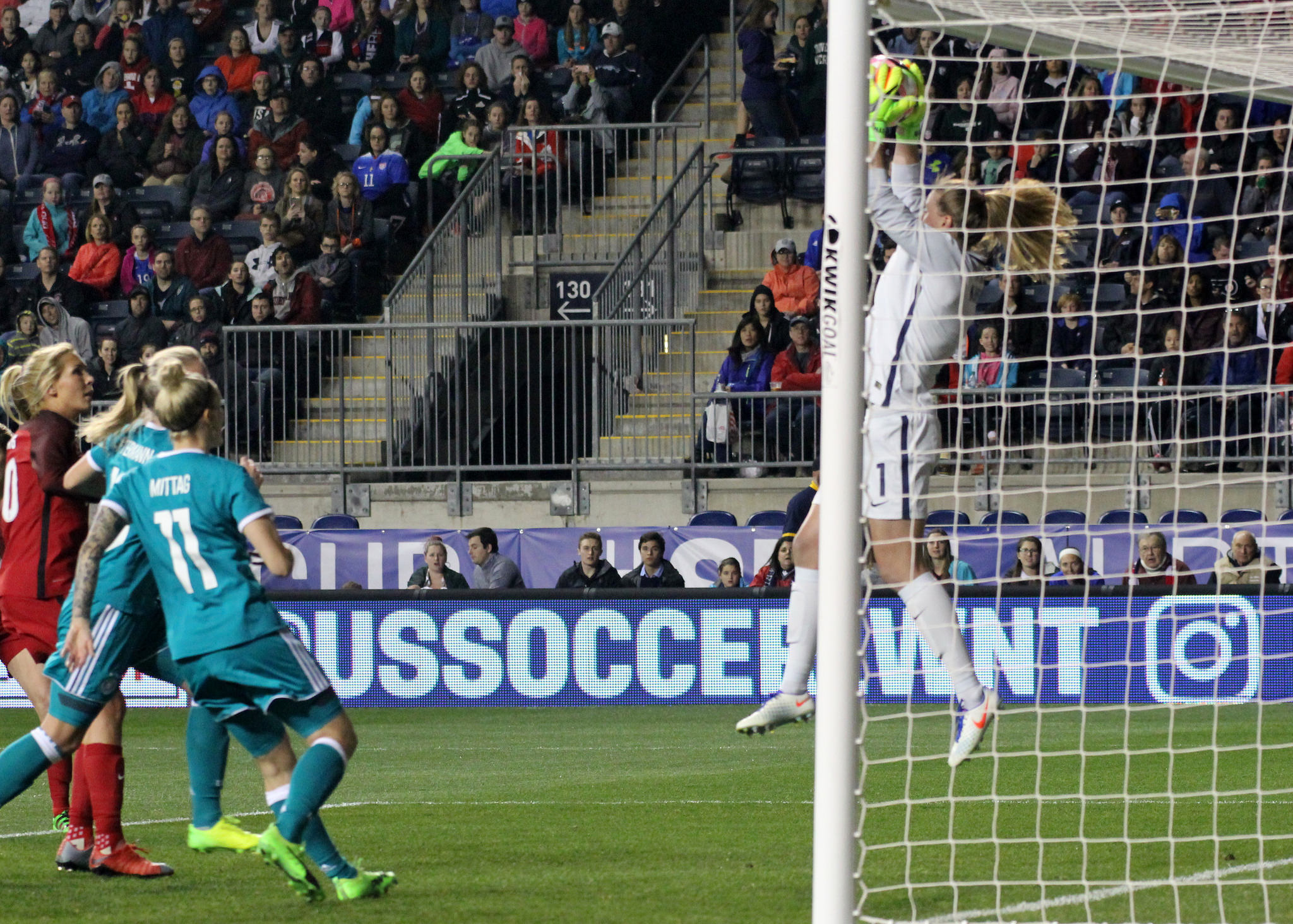 Alyssa Naeber with an early save.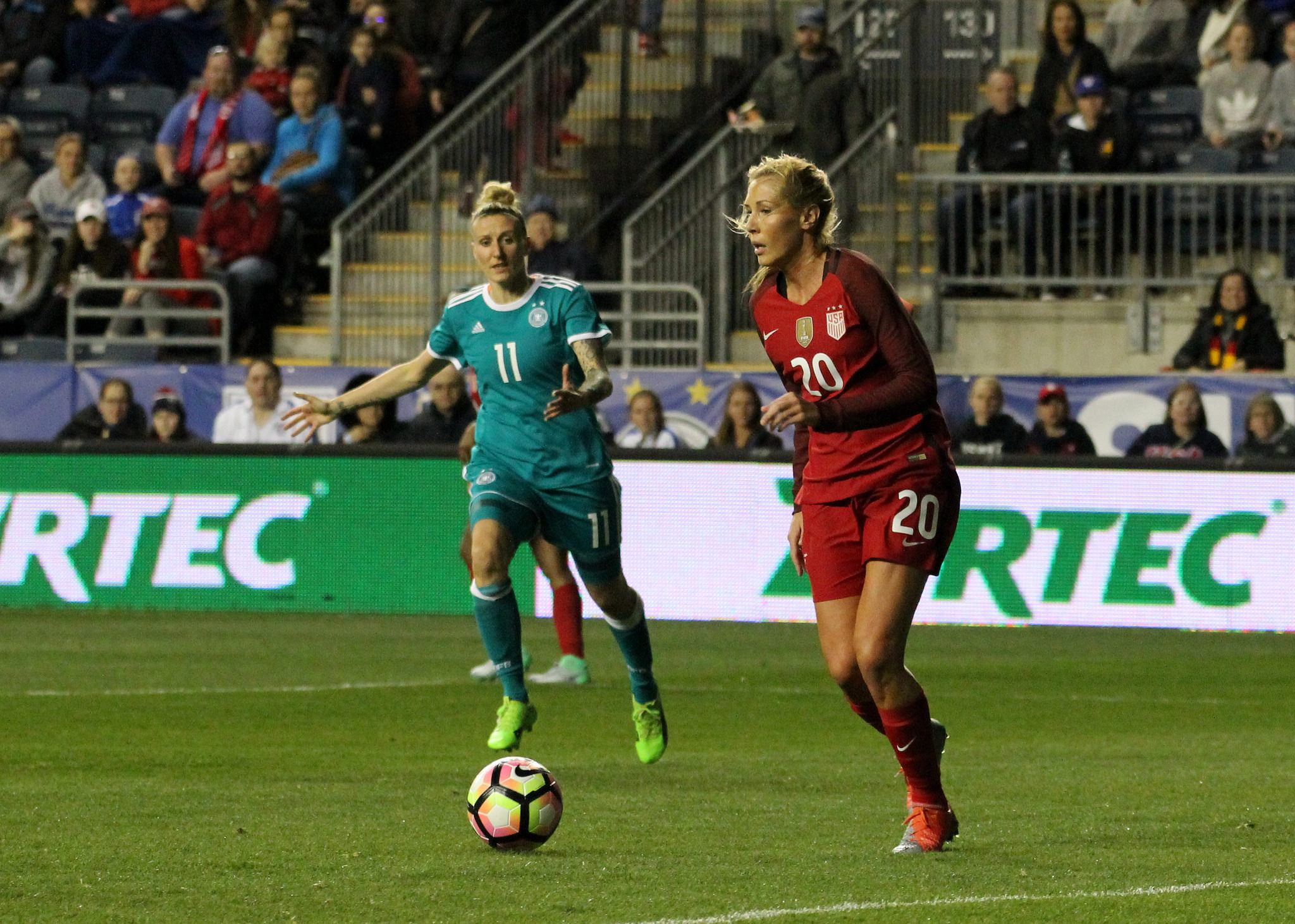 Allie Long moves the ball out of the back.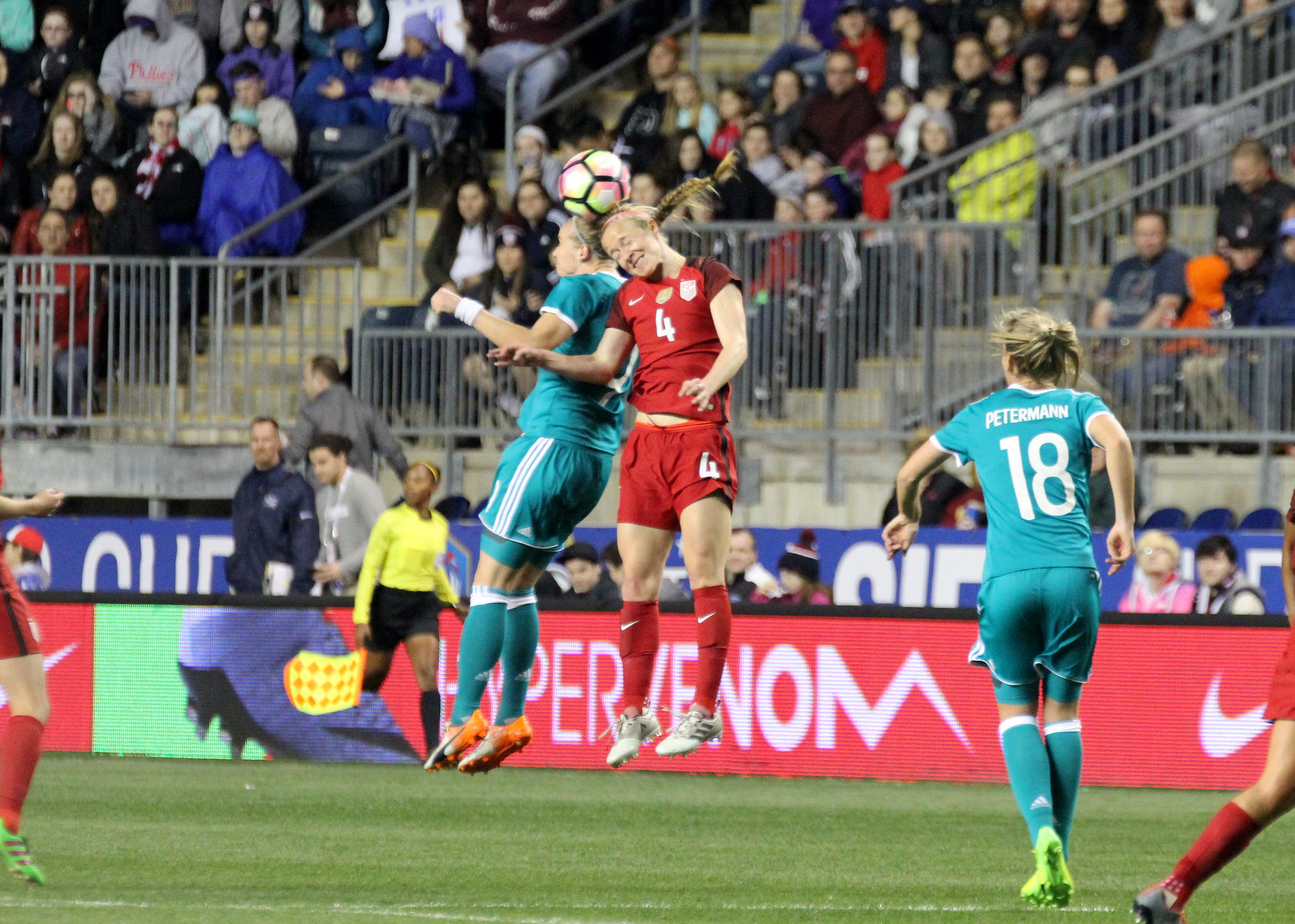 Becky Sauerbrunn goes head to head with Alexandra Popp.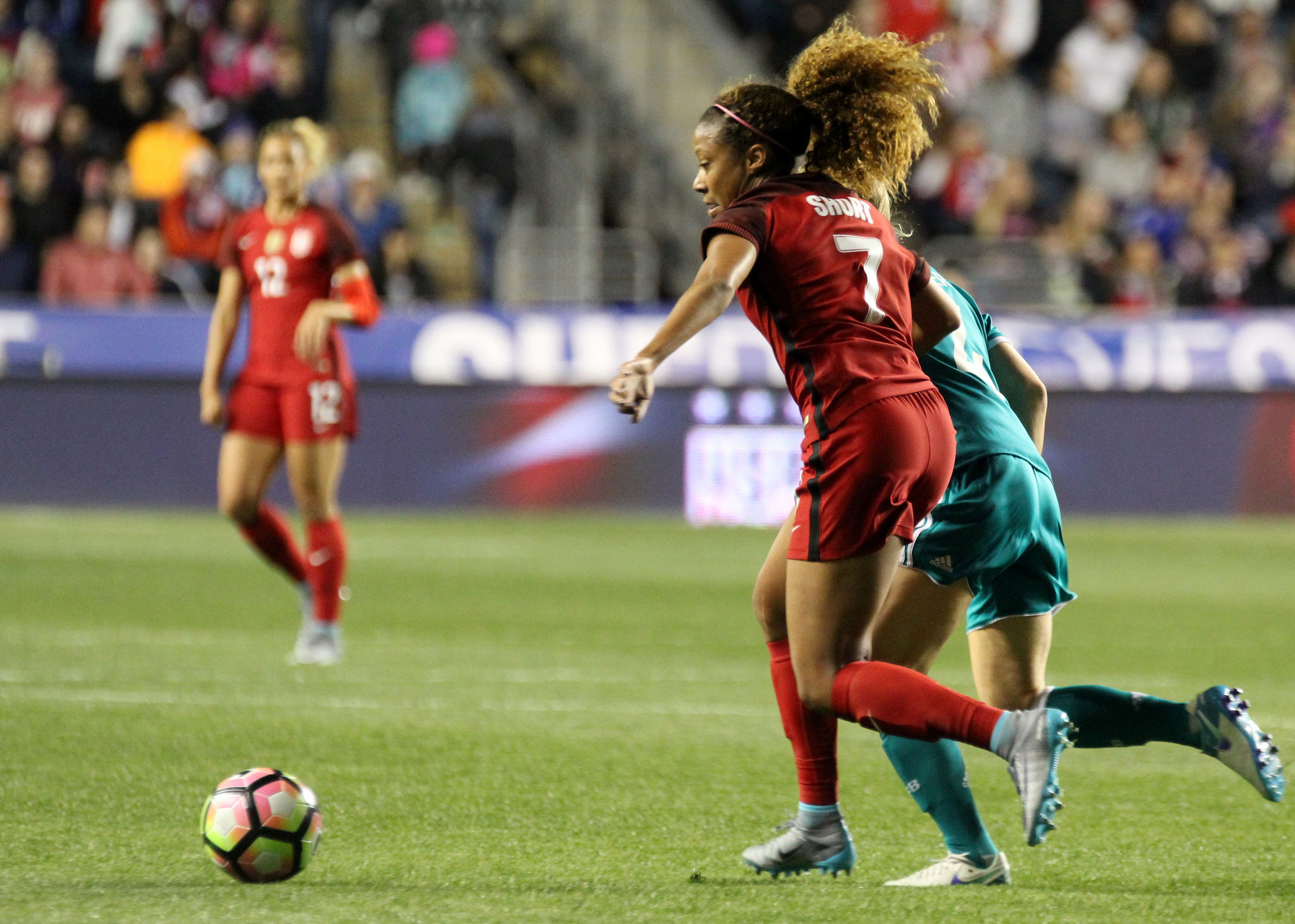 Casey Short gets position on Leonie Maier.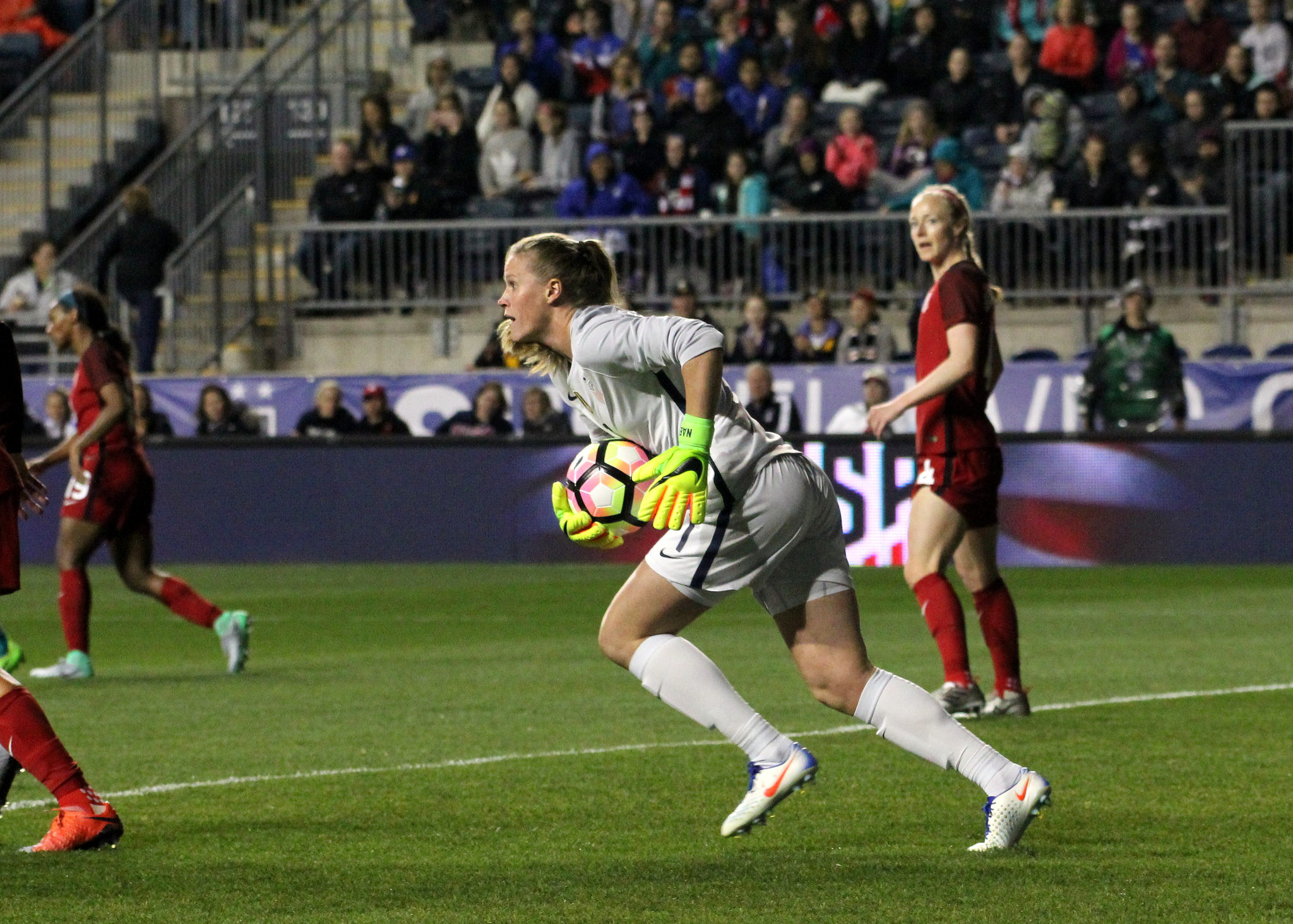 Naeber was kept busy early in the match.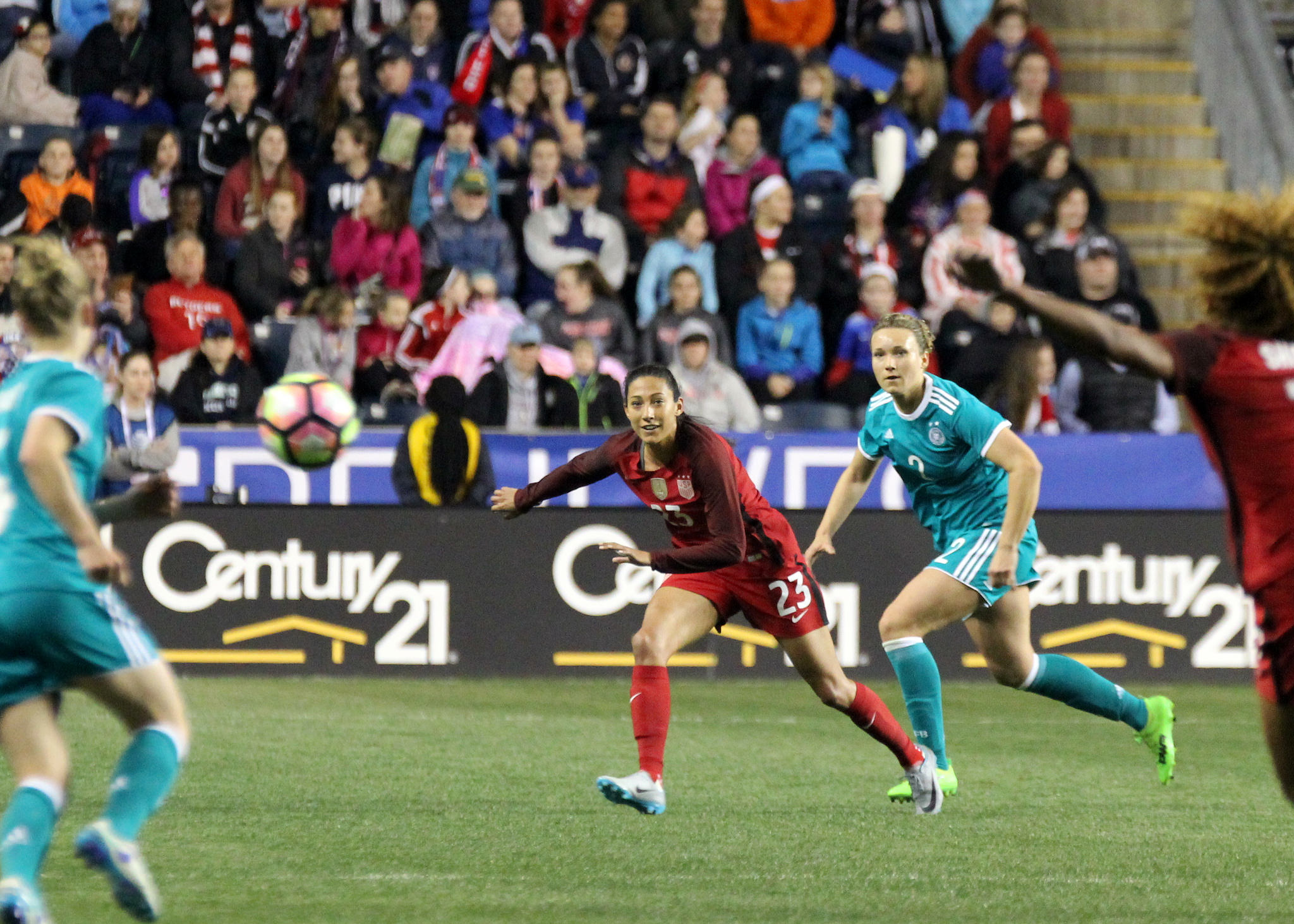 Short hits one up to Christen Press.
Mewis settles with Maier closing in.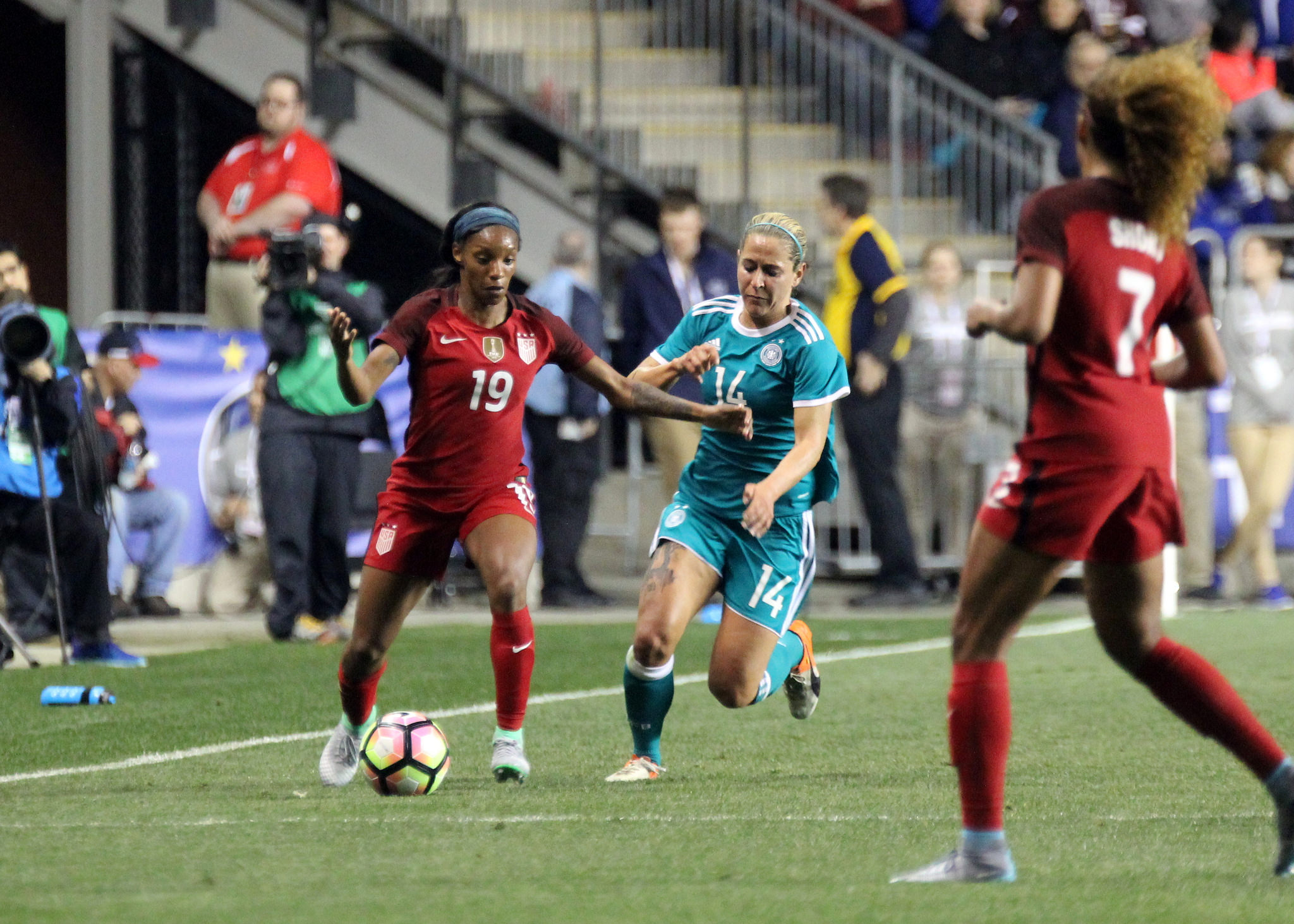 Crystal Dunn fends off Anna Blasse.
Morgan Brian slides sending Popp flying.
Short turns past Lena Petermann.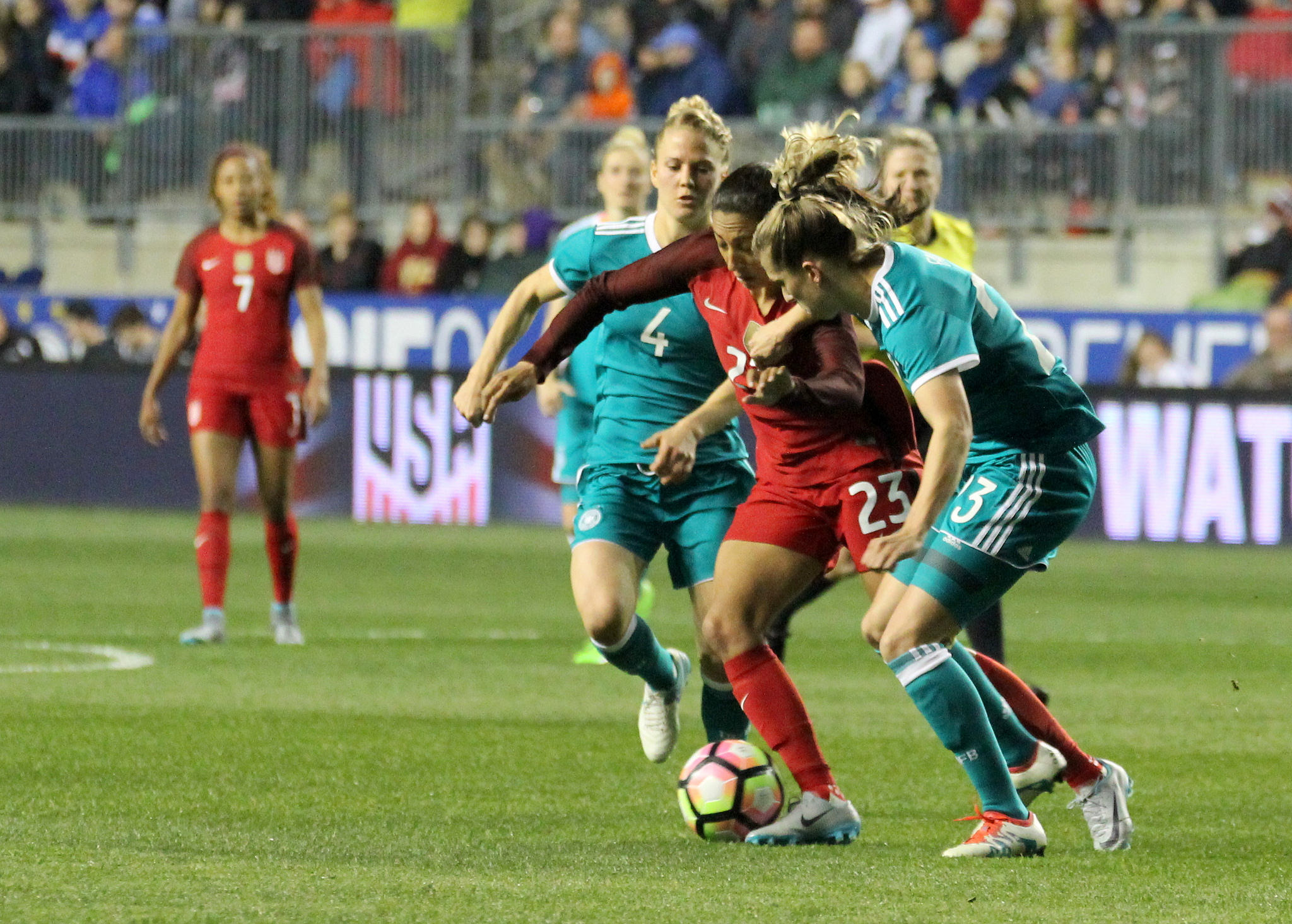 Press gets sandwiched between Blasse and Maier.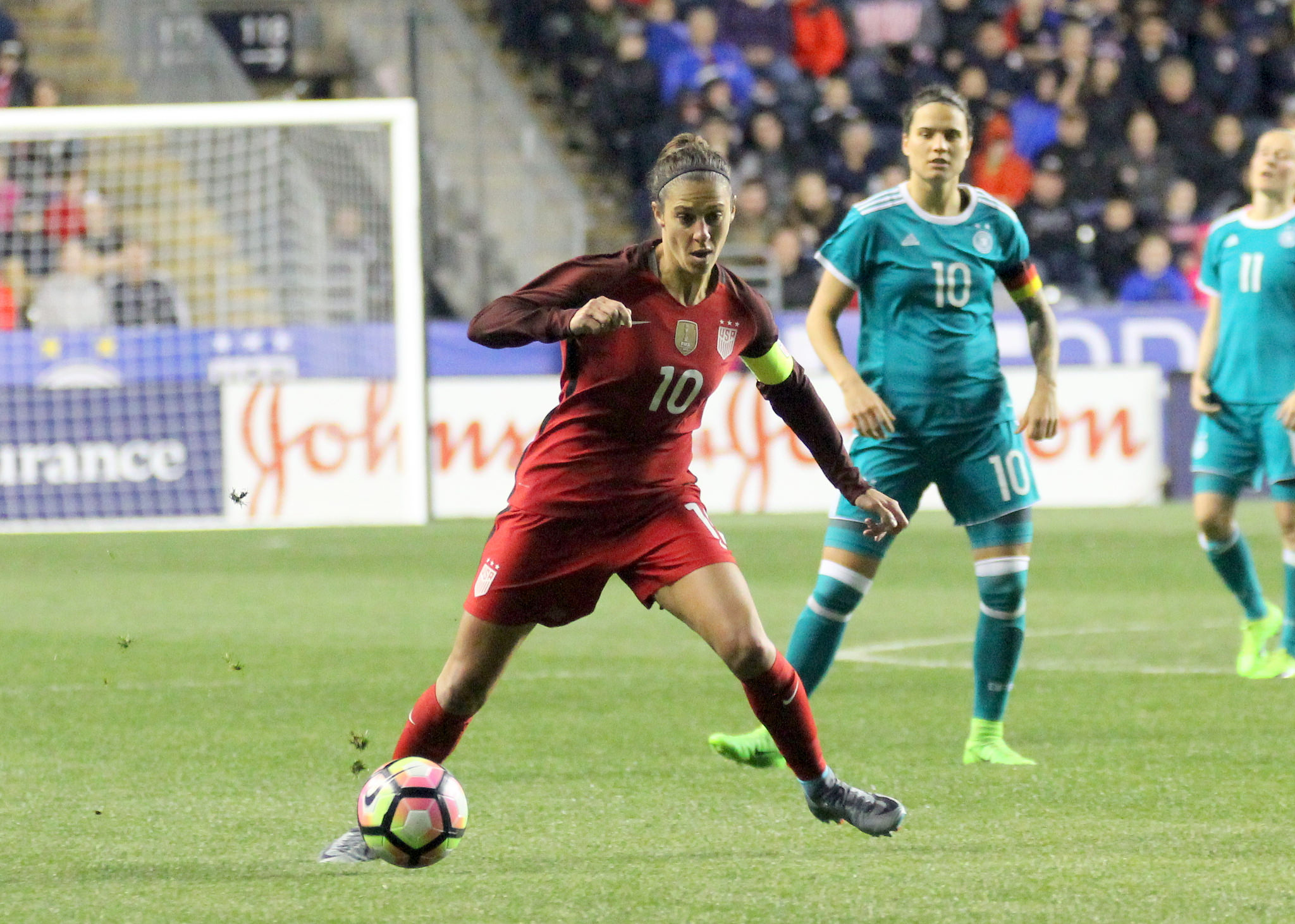 Carli Lloyd collects the ball in midfield.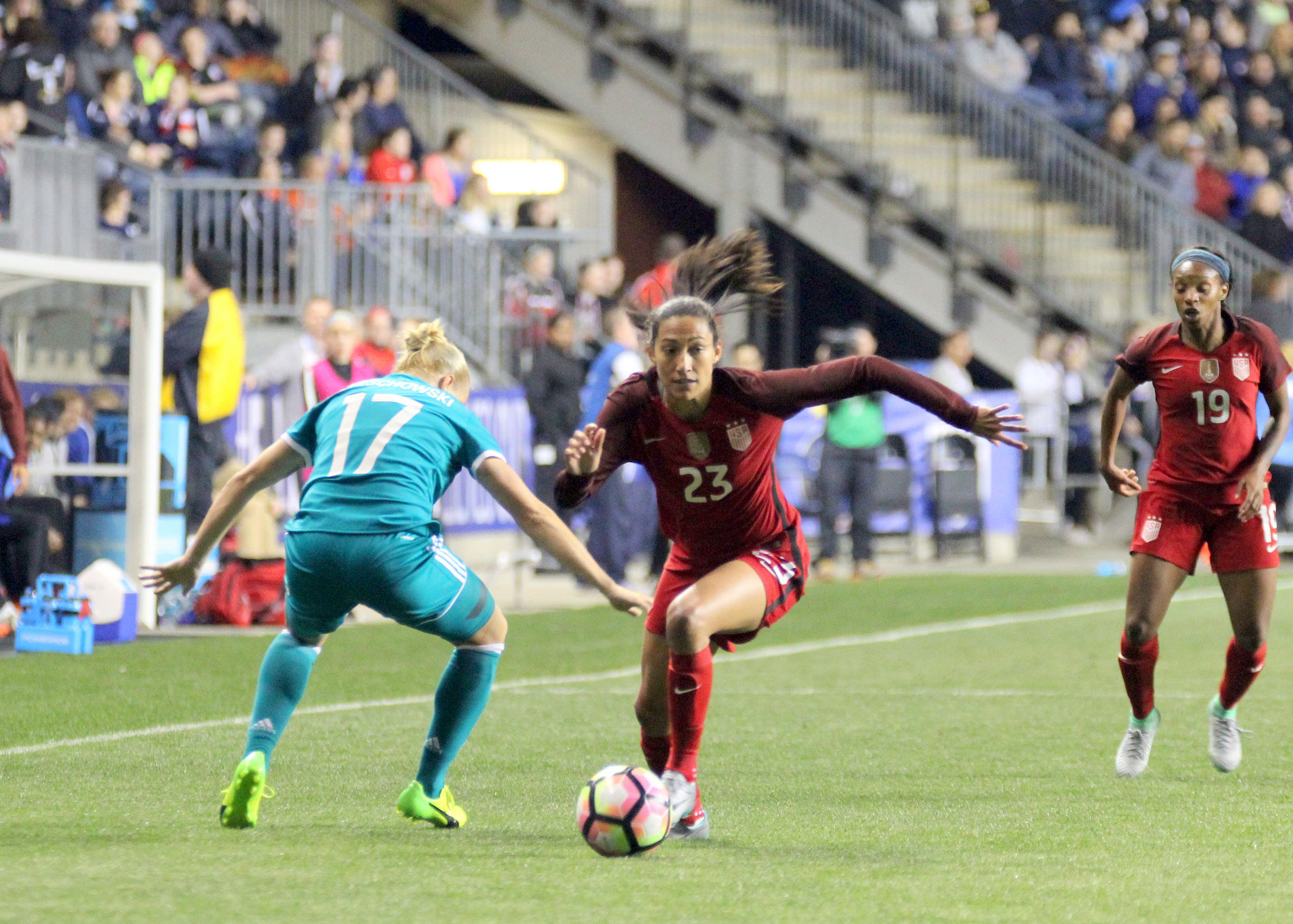 Press strips the ball off Isabel Kerschowski.
Lynn Williams fires for the eventual game winning goal.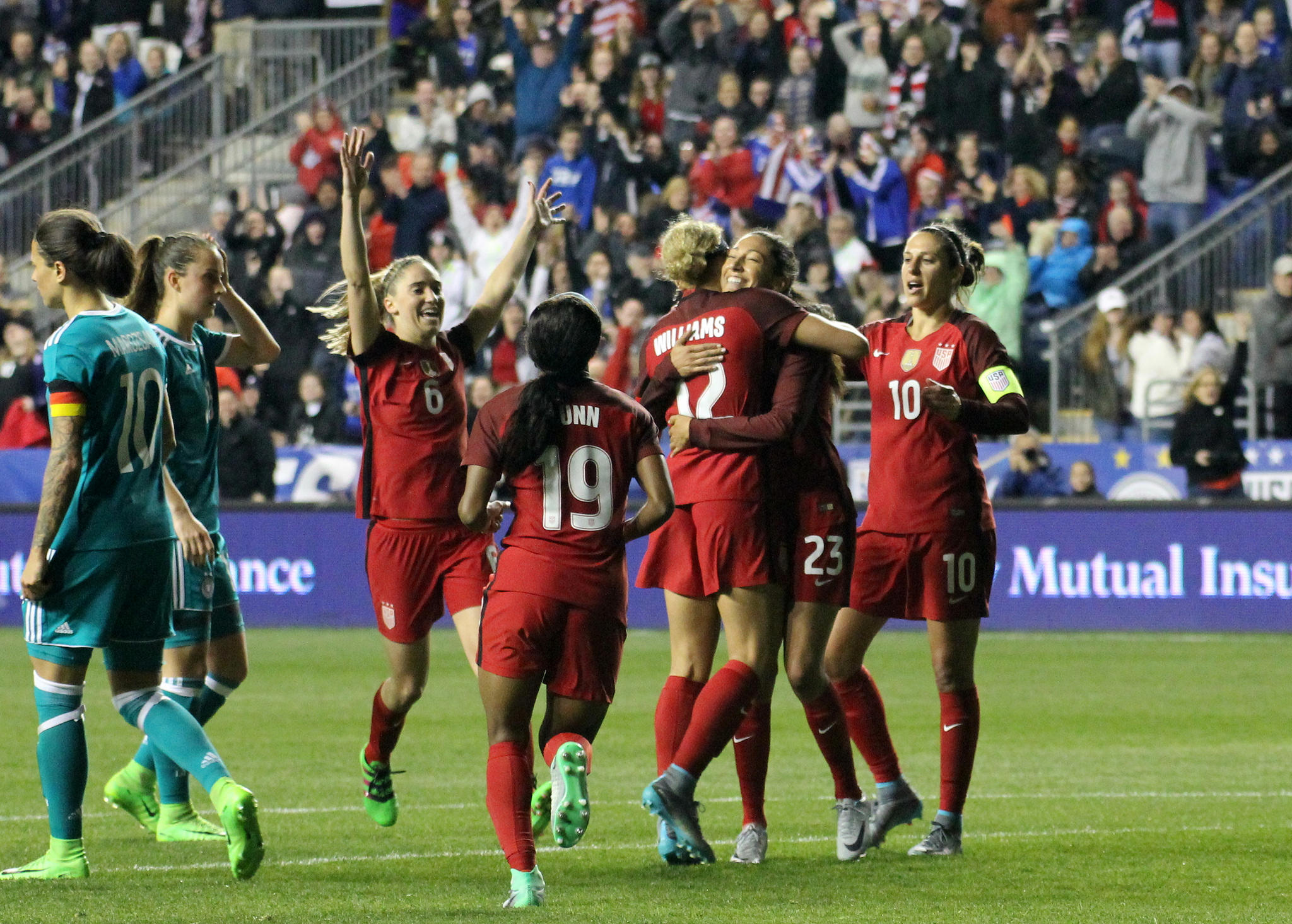 The U.S. celebrates.
Mallory Pugh bodies Kerschowski off the ball.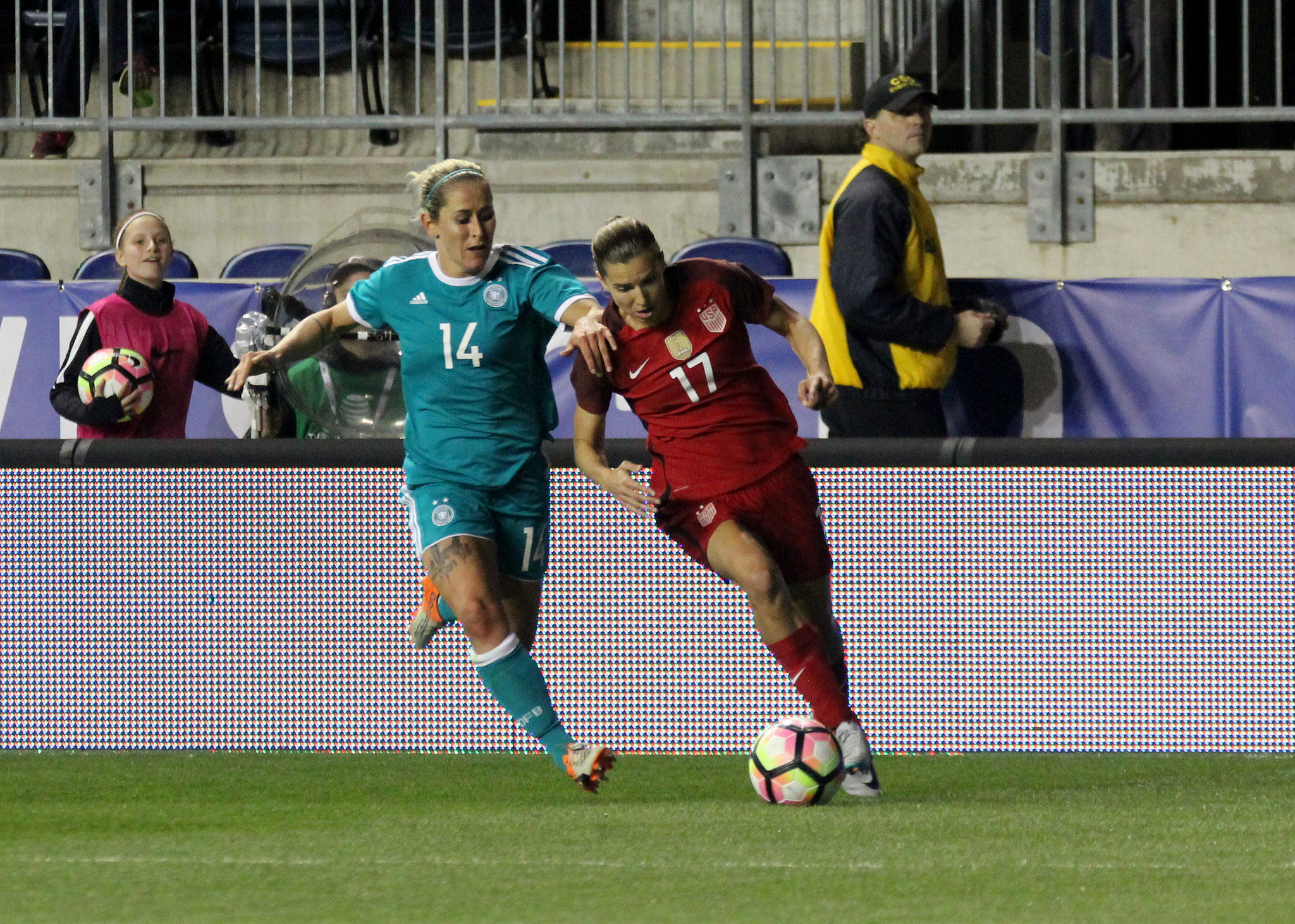 Tobin Heath gets past Blasse and draws the foul.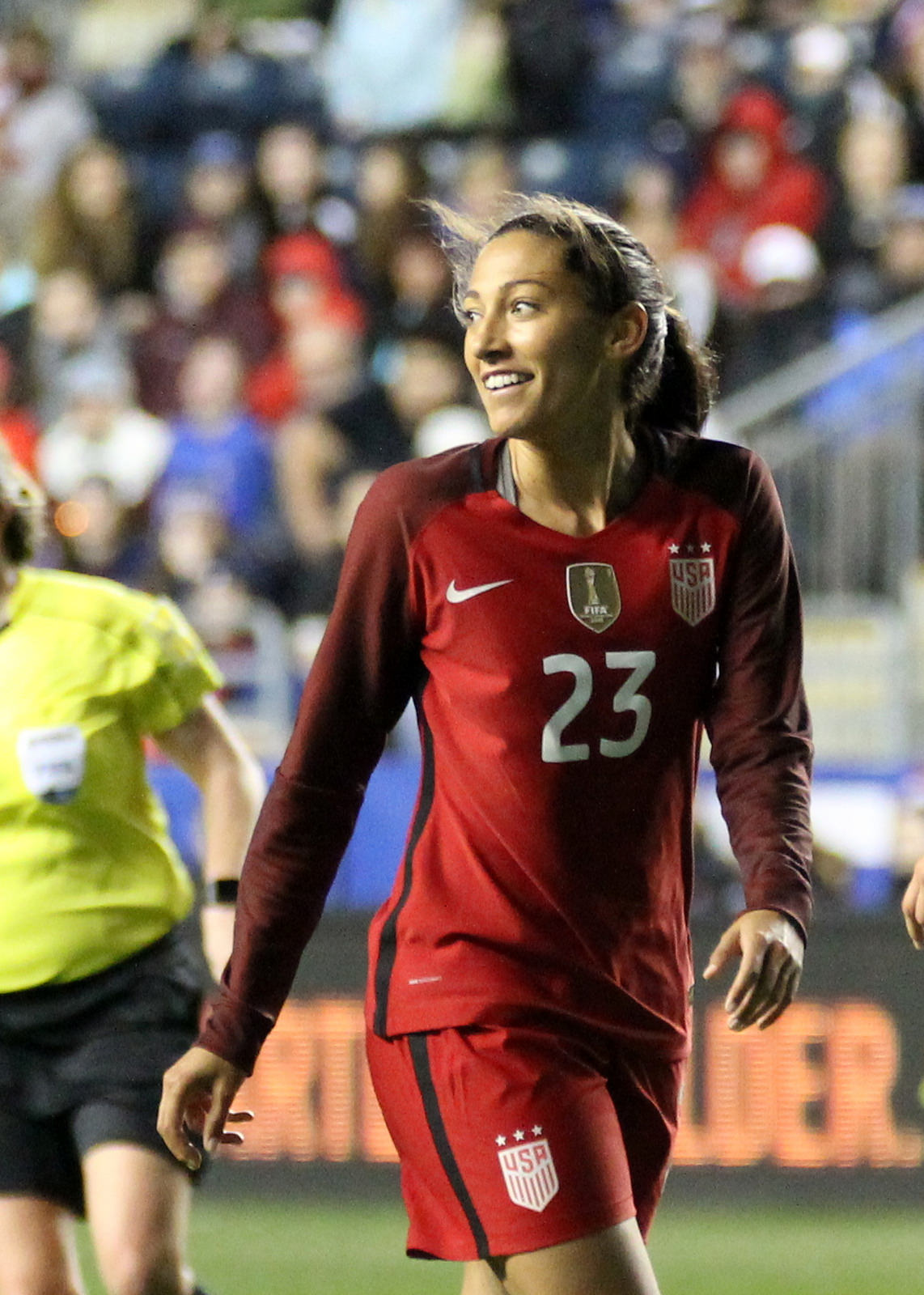 Have you ever seen Christen Press without a smile?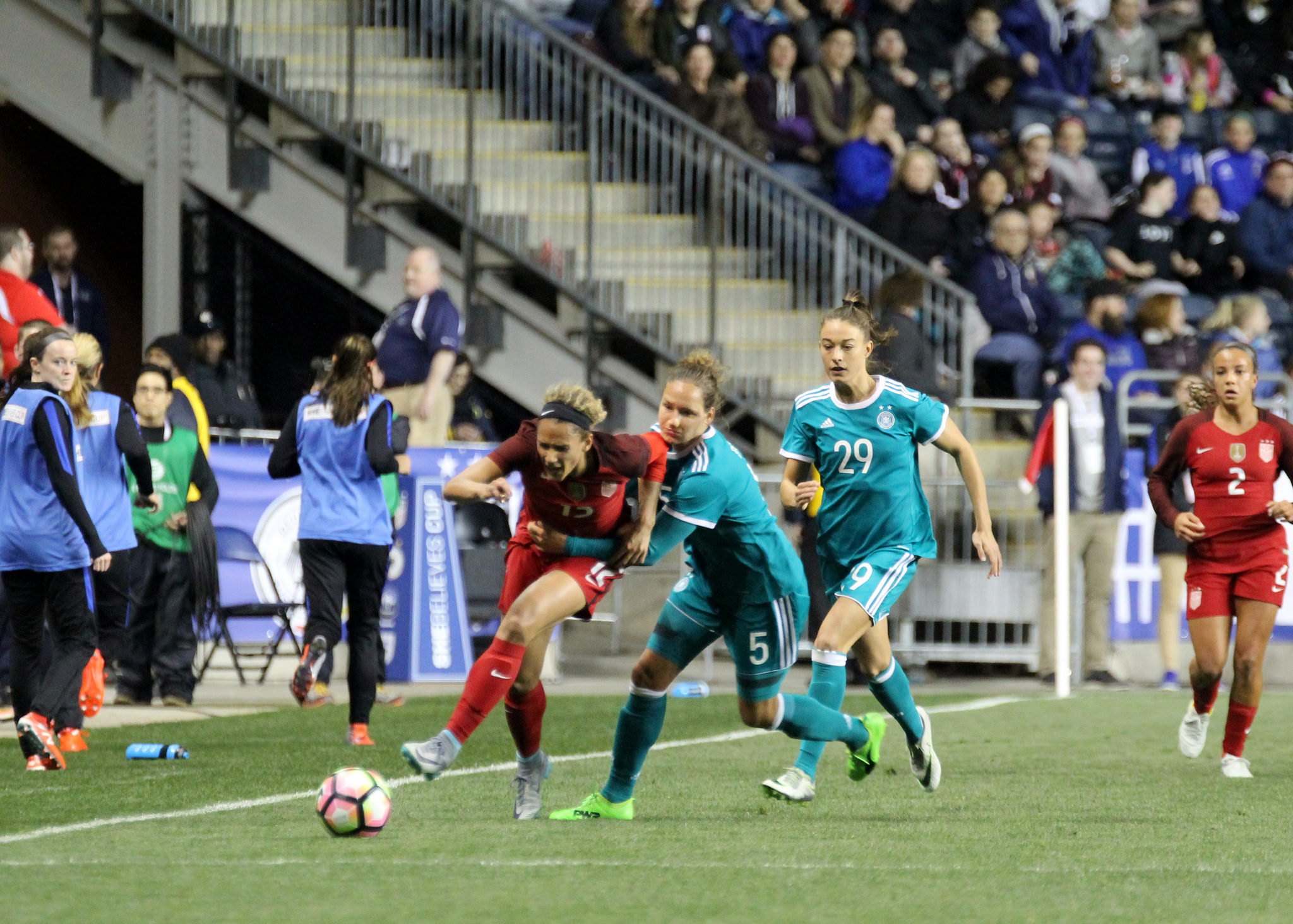 Babett Peter tries to slow down Williams.
Dabritz takes out Williams.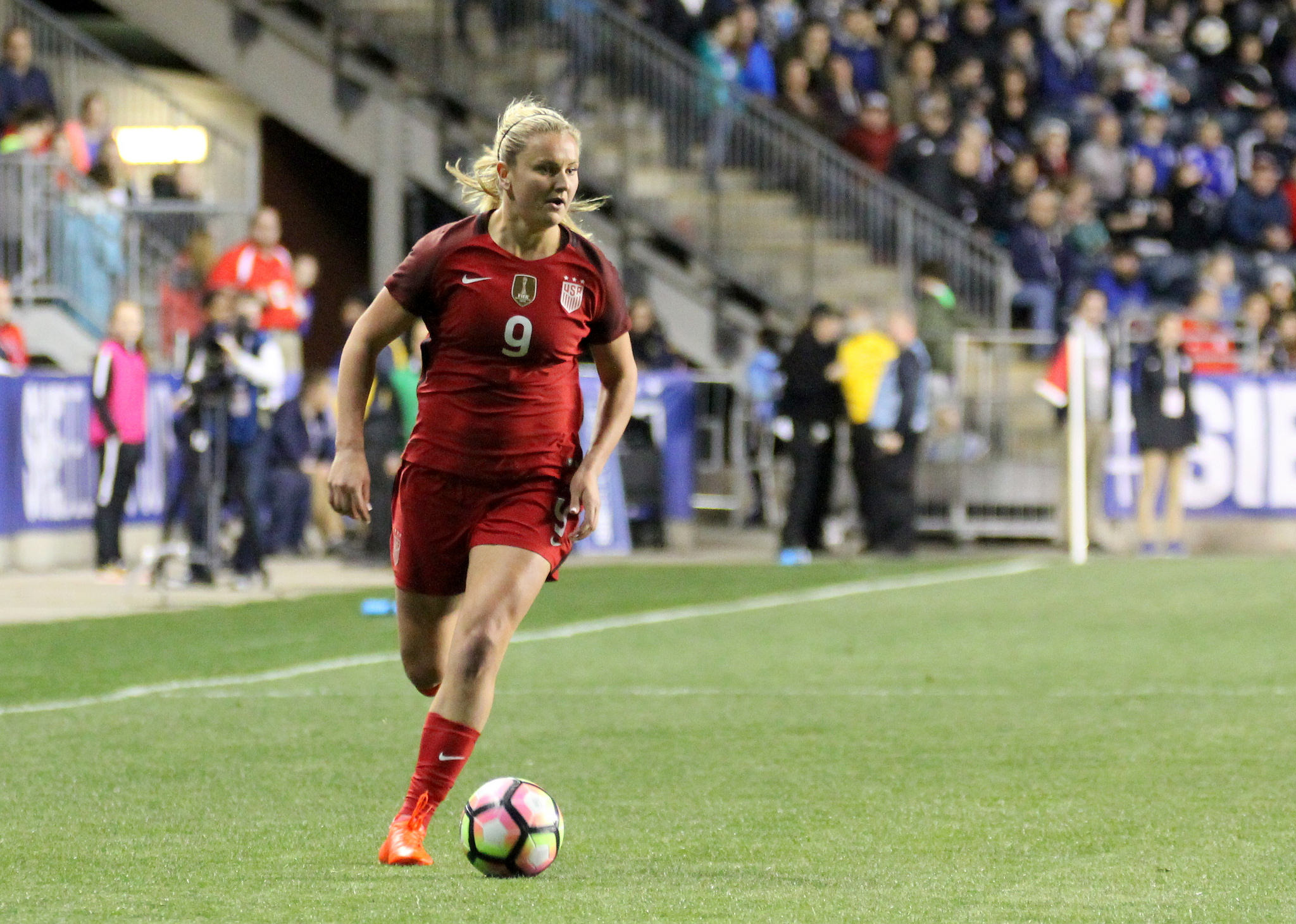 Lindsey Horan surveys the field.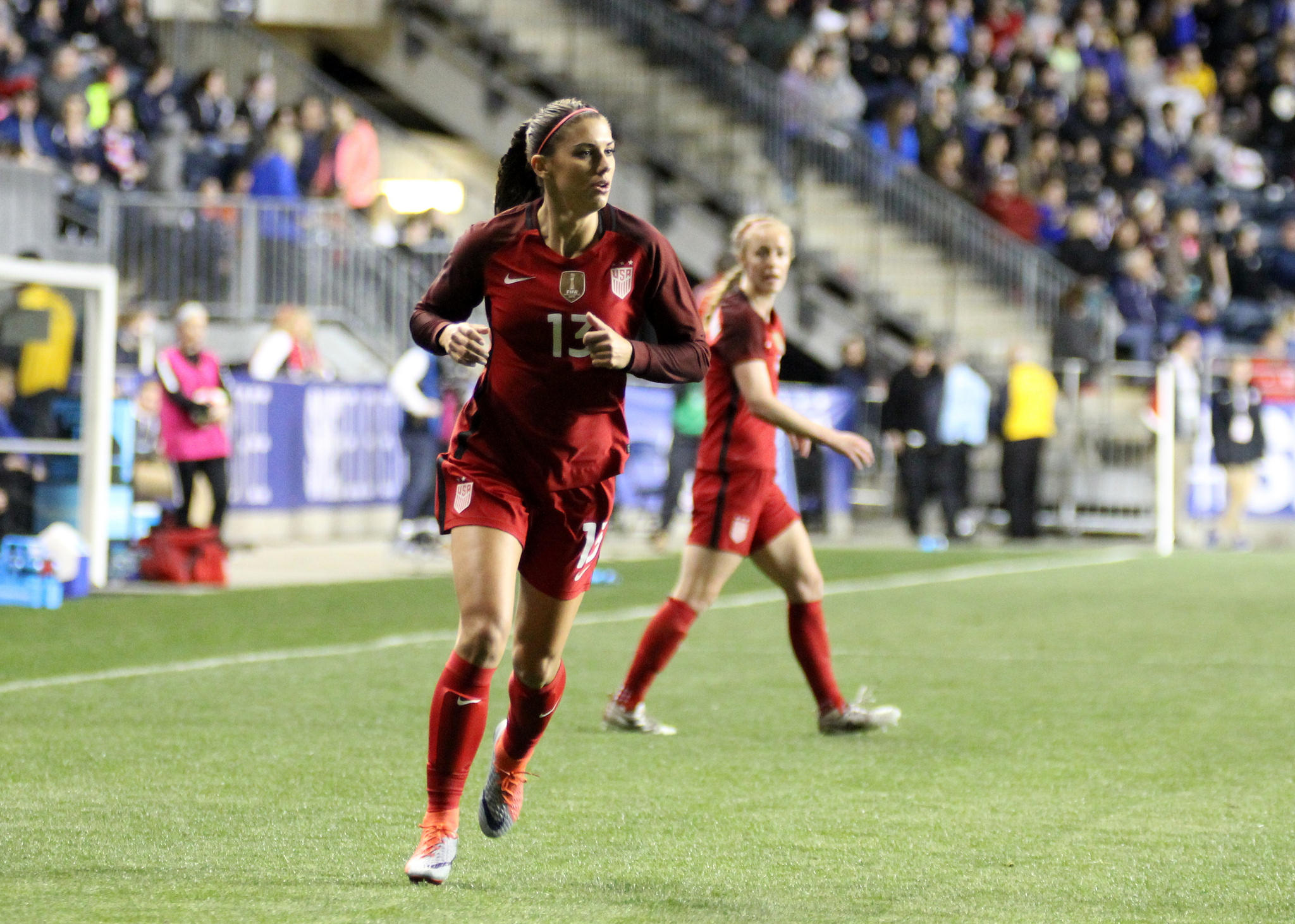 Alex Morgan subs in to try and get the insurance goal.
Long presses forward on the corner.
Lloyd with a late shot but could not get past Almuth Schult.
For more photos, check out Paul's Flickr page and feel free to leave comments.