Below are the current MLS season forecasts using data from games through December 4, 2016 along with previous forecasts.
Power Rankings
The "Power Rankings" we concoct are the actual "strength" of the team according to competitive expectations. They are computed showing average expected points result if every team in MLS played every team both home and away.
All teams remained the same since the last update.
Playoffs probability and more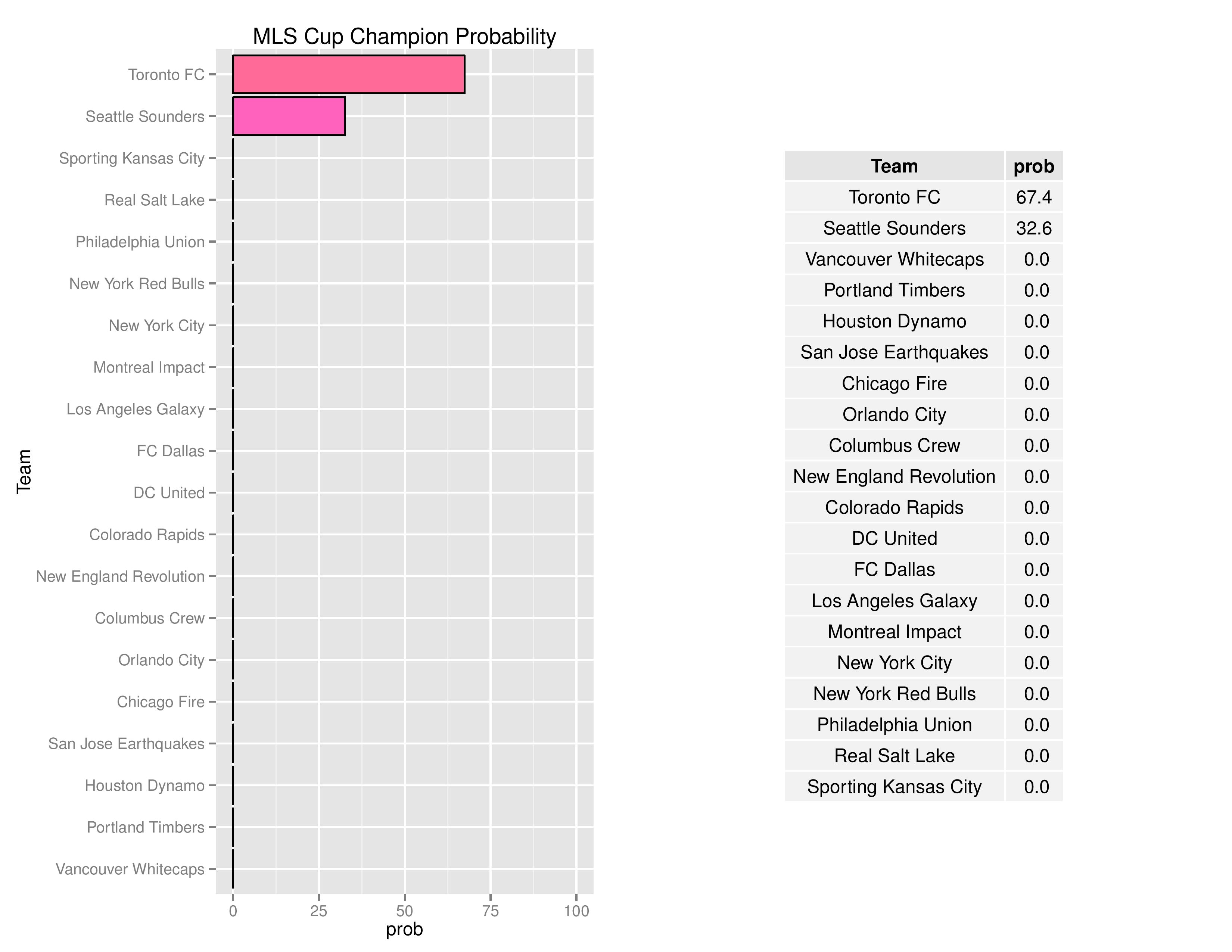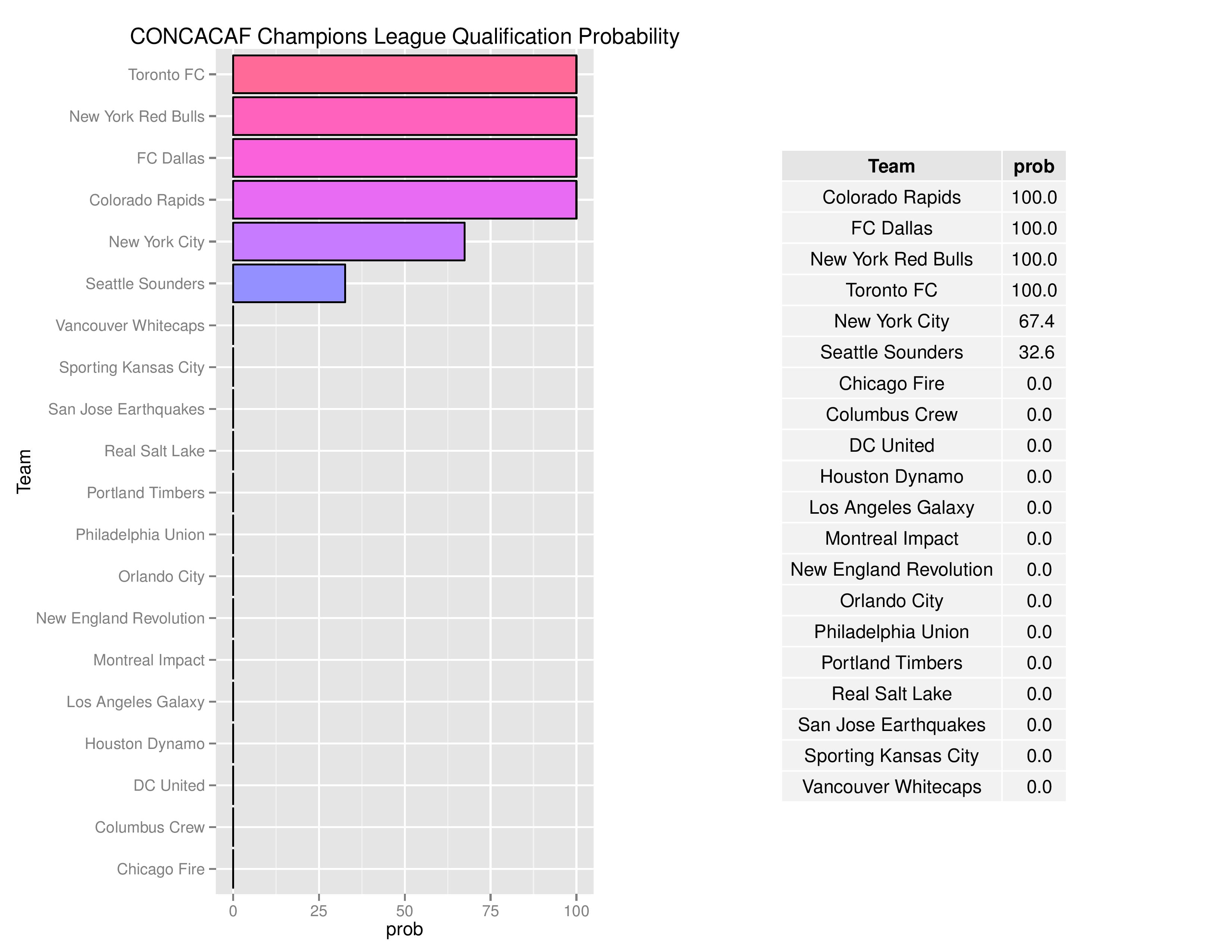 Changes Over Time
This shows the MLS Eastern Conference's power rankings' evolution in SEBA throughout the season.