Below are the current World Cup Qualification forecasts using data from games through November 6, 2016 (which is really just games through October 12th).
Power Rankings
The "Power Rankings" we concoct are the actual "strength" of the team according to competitive expectations. The value represented on the X-Axis is the average amount of points we expect that team to receive when playing against every national team that participated in the previous world cup on neutral territory: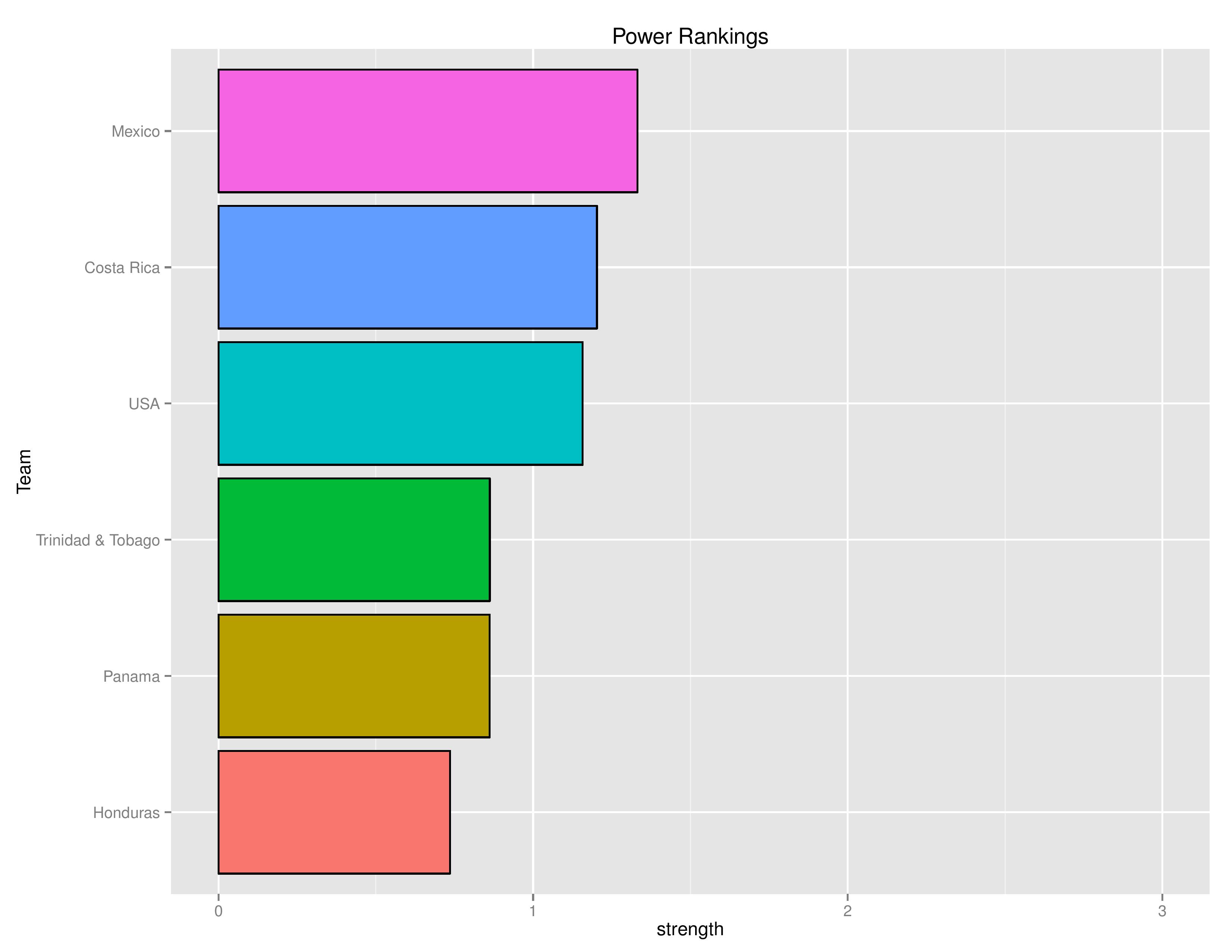 The following chart shows the average points bonus for a particular nation's home field advantage. This is important in explaining why, for example, we rank Costa Rica higher than the USA but give America better odds of qualifying. This is due to the advantage home/away series give over neutral-site-competition like the World Cup would be.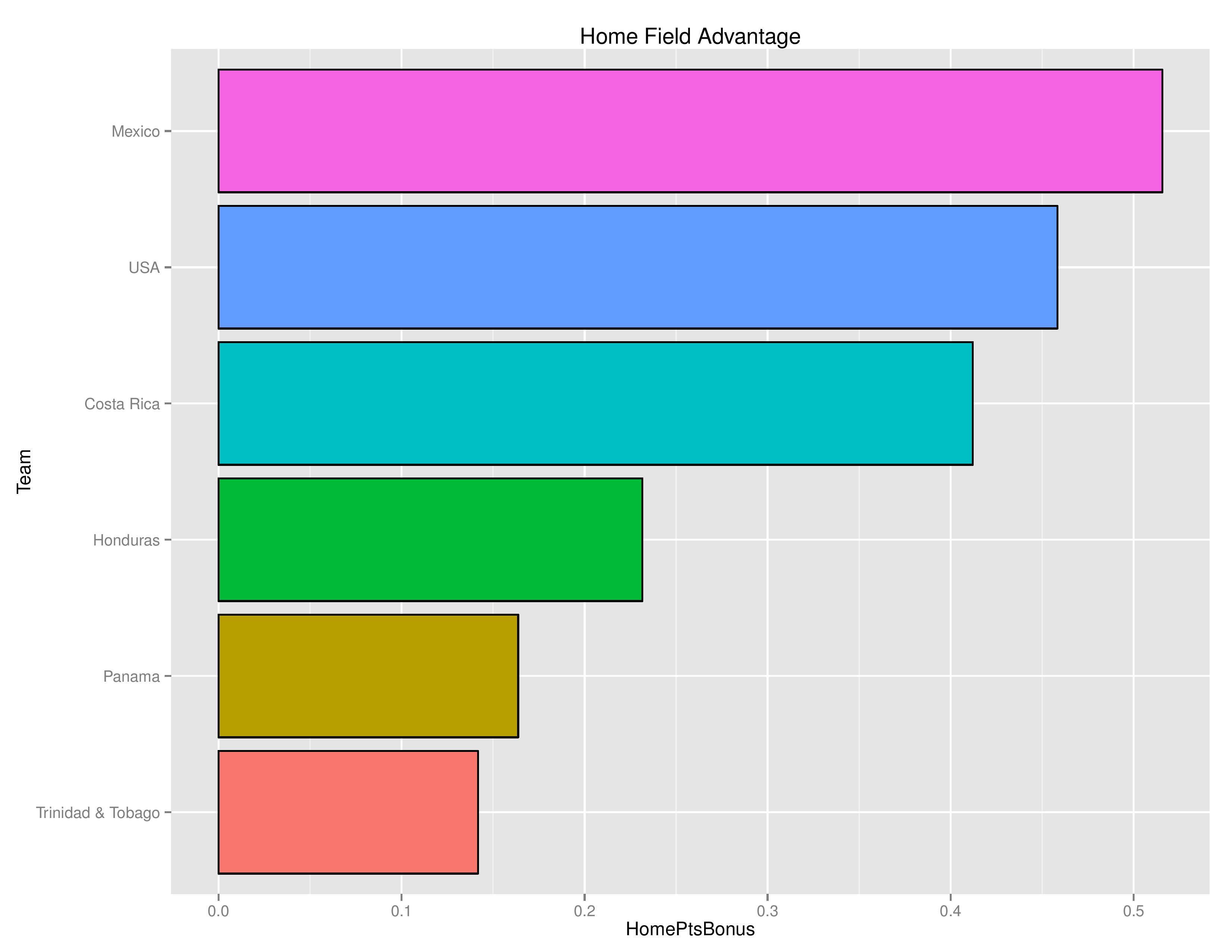 Probability Outcomes
USA has an 87.88% chance of qualifying for the World Cup.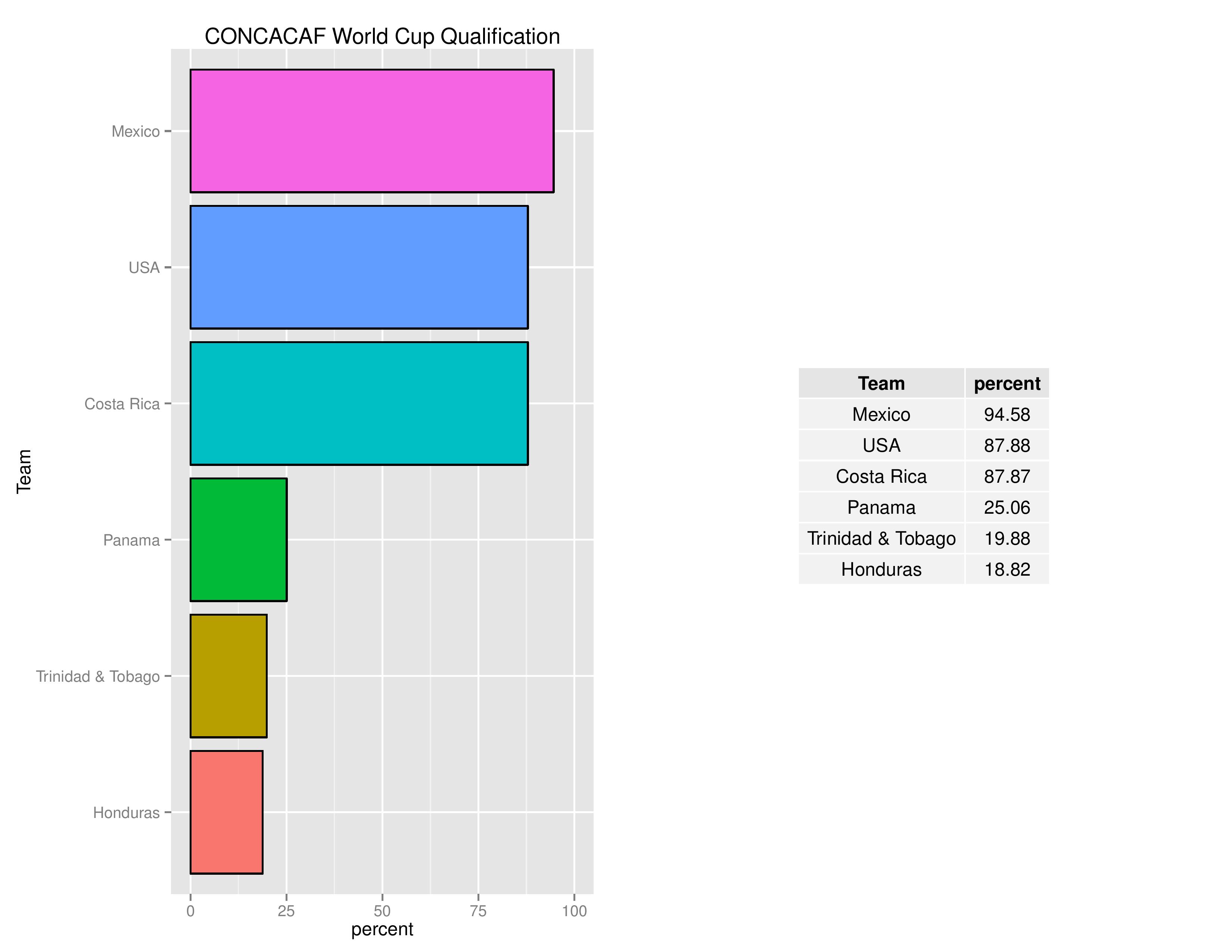 The next chart shows the probabilities of USA's potential finishing in the Hex.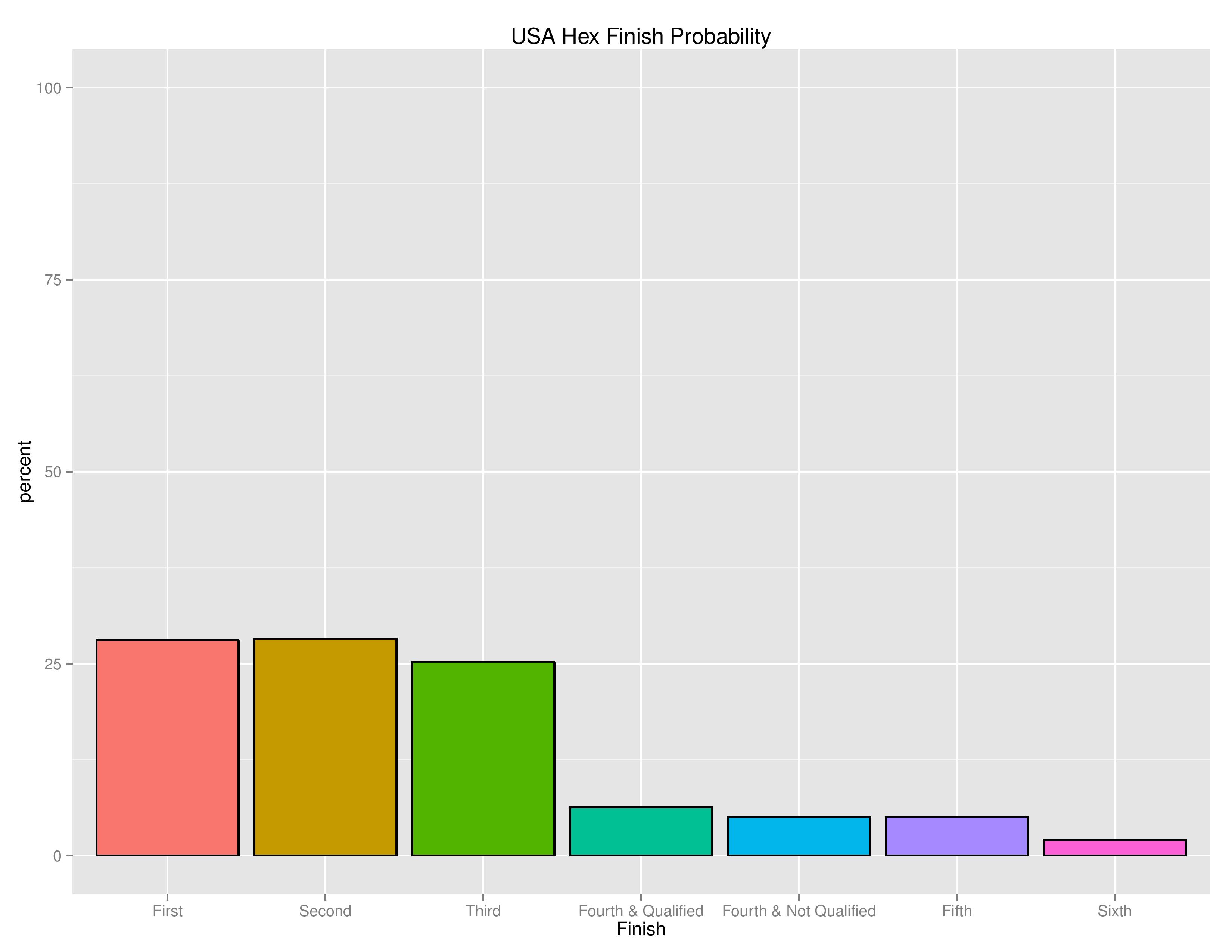 The following chart shows the likelihood of the AFC opponent for the inter-confederation opponent (4th place CONCACAF vs. 5th place AFC).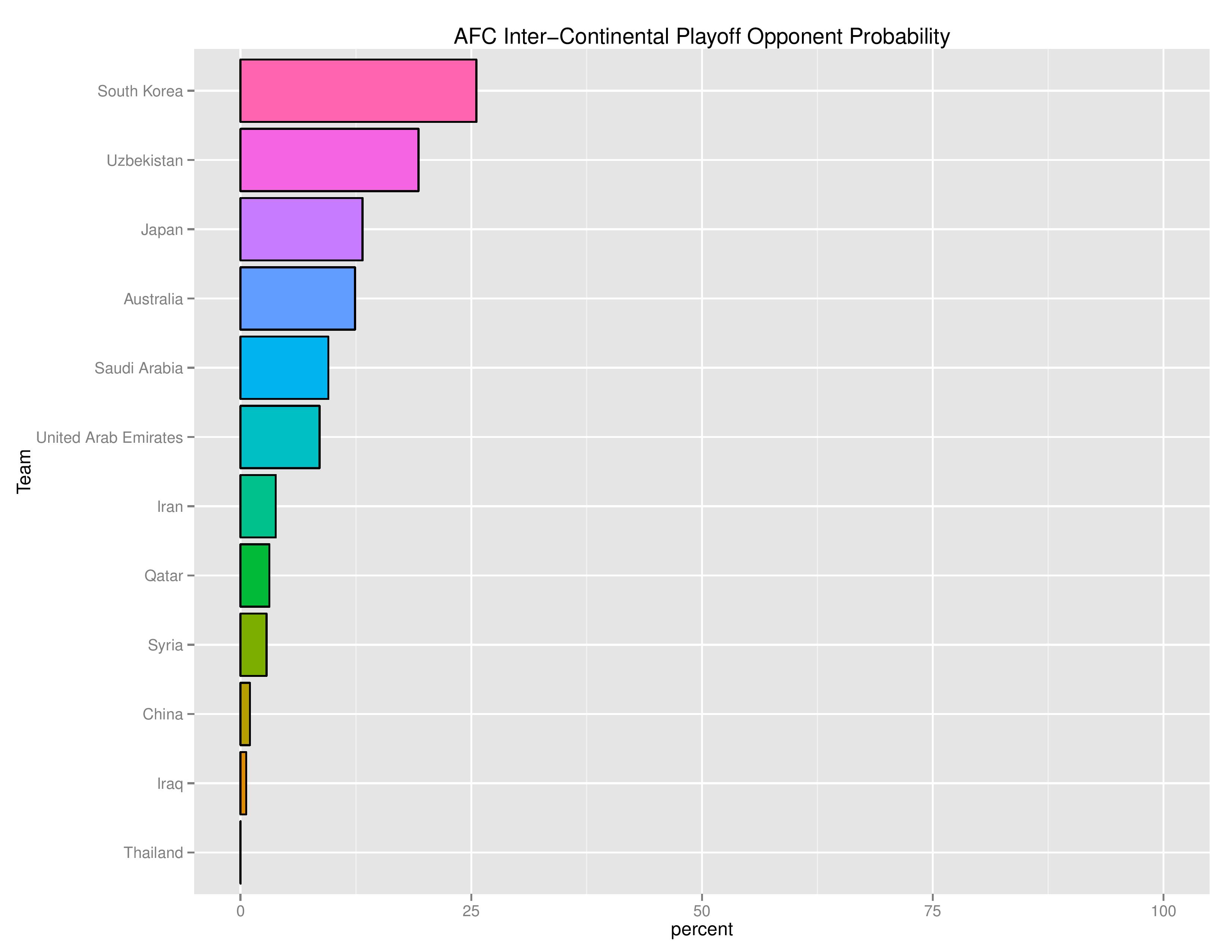 The following chart shows the "Snub Index." The idea is based on, if the World Cup were to be a tournament for the 32 truly-top teams in the world (at least according to SEBA), then this chart is sorted by how unfortunately damaged the top 32 teams' chances are in qualifying for the World Cup.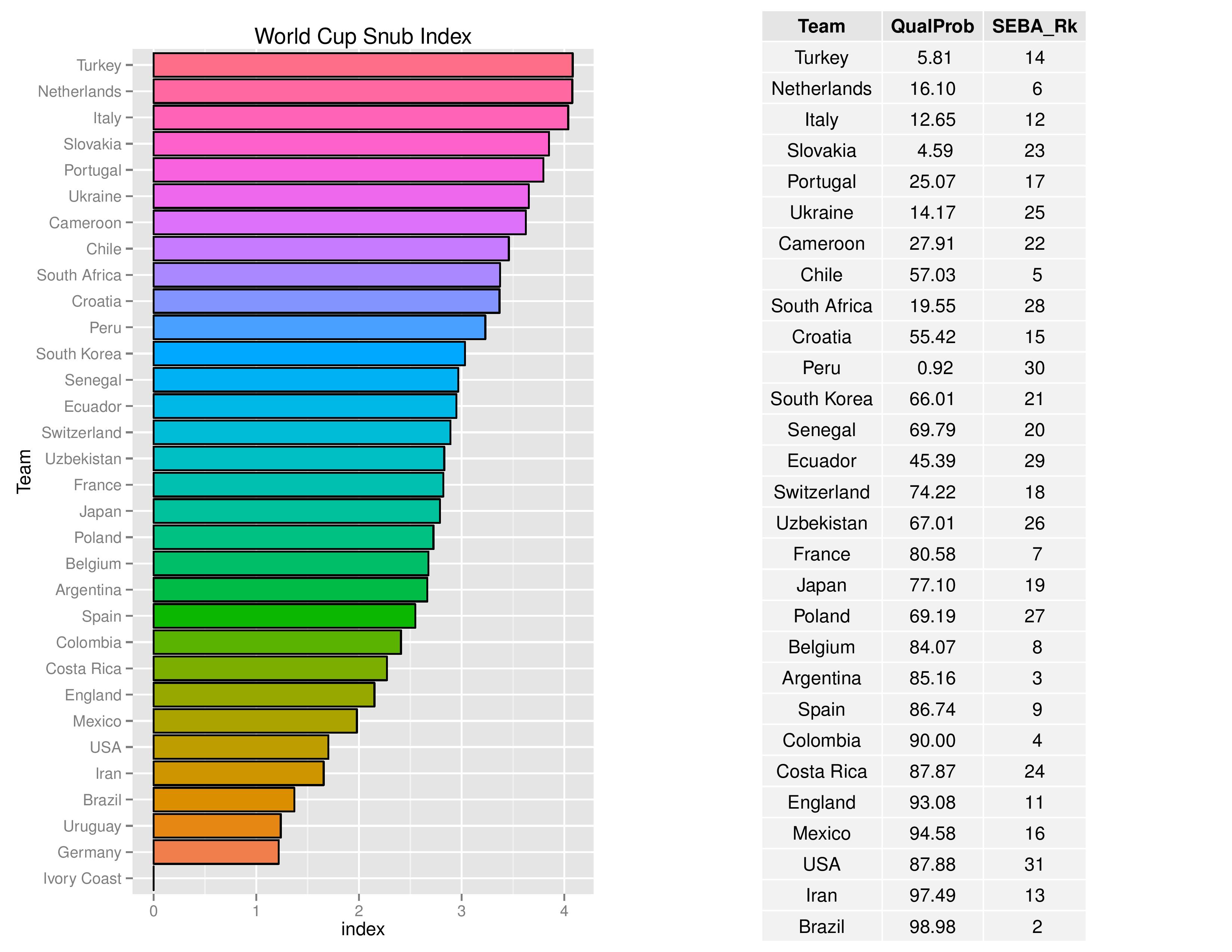 On the other side, this chart shows the nations outside of the top-32 who, perhaps unfairly, benefit from an imperfect qualification system and are ranked by their benefit.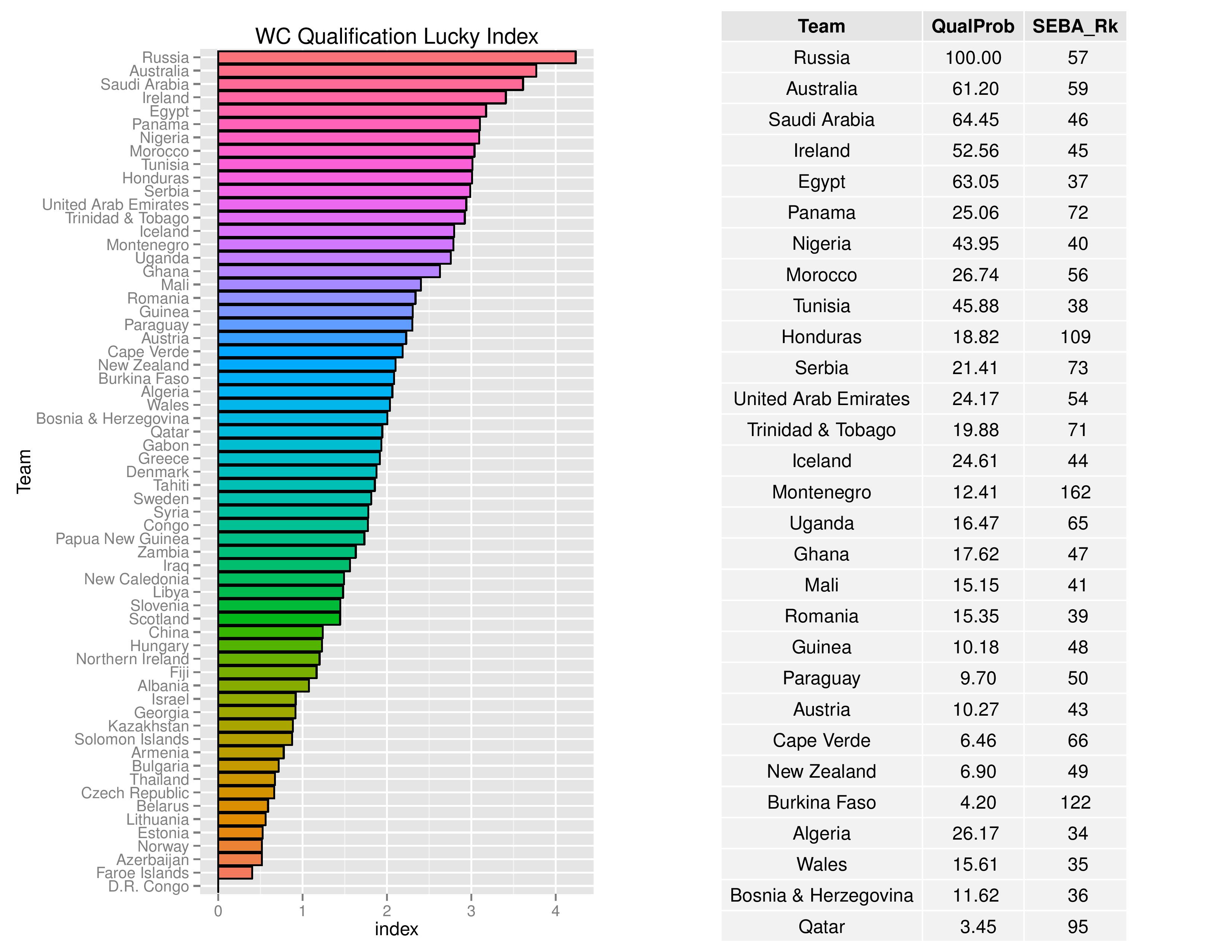 The next charts show the probabilities of other confederations qualifying for the World Cup.