PSP photographer Paul Rudderow was on hand for a rain soaked Wednesday night as the Philadelphia Union fell to Sporting Kansas City 1-1 (6-7 APK) in the US Open Cup final. Here's a look at what he saw.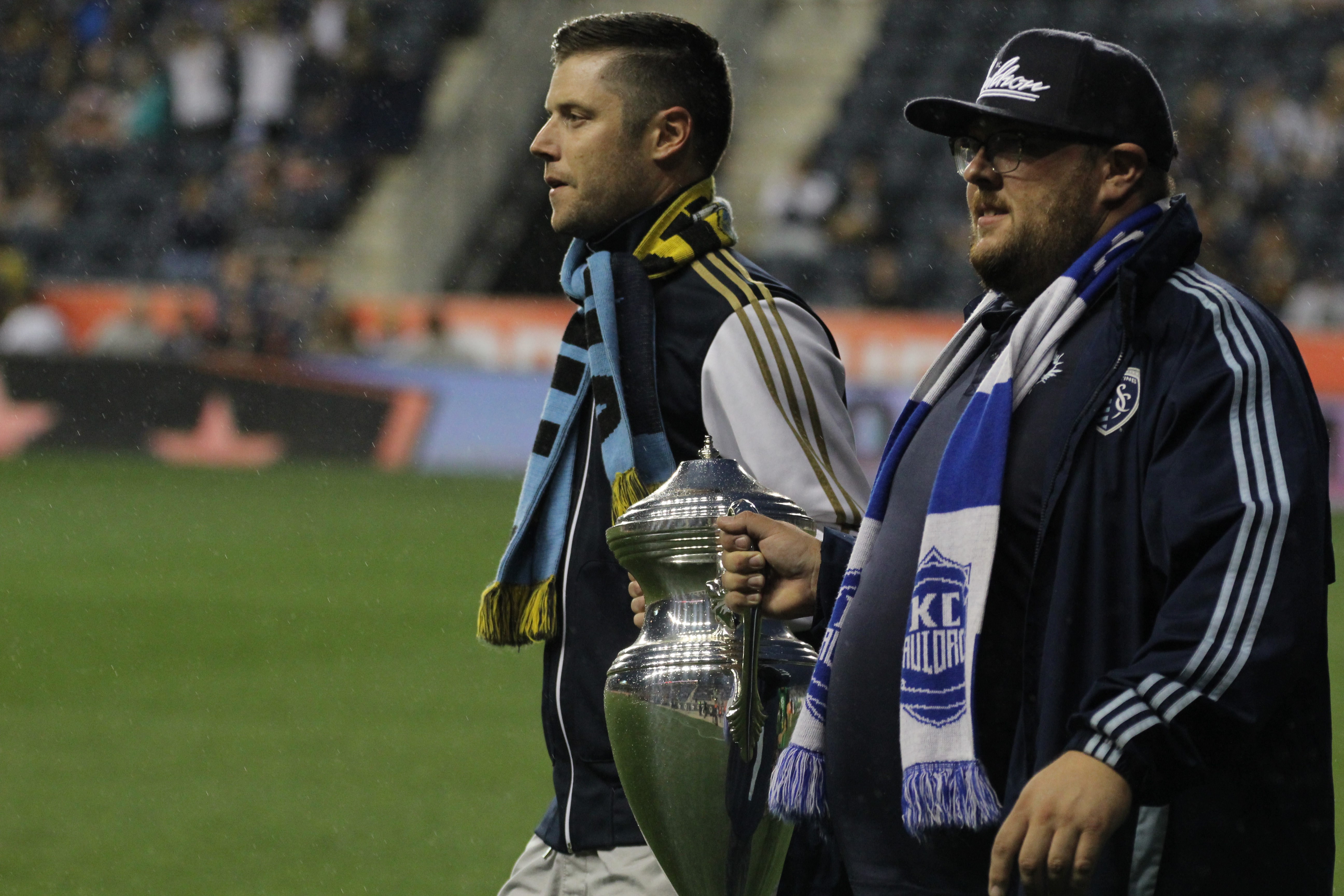 The supporters bring in the US Open Cup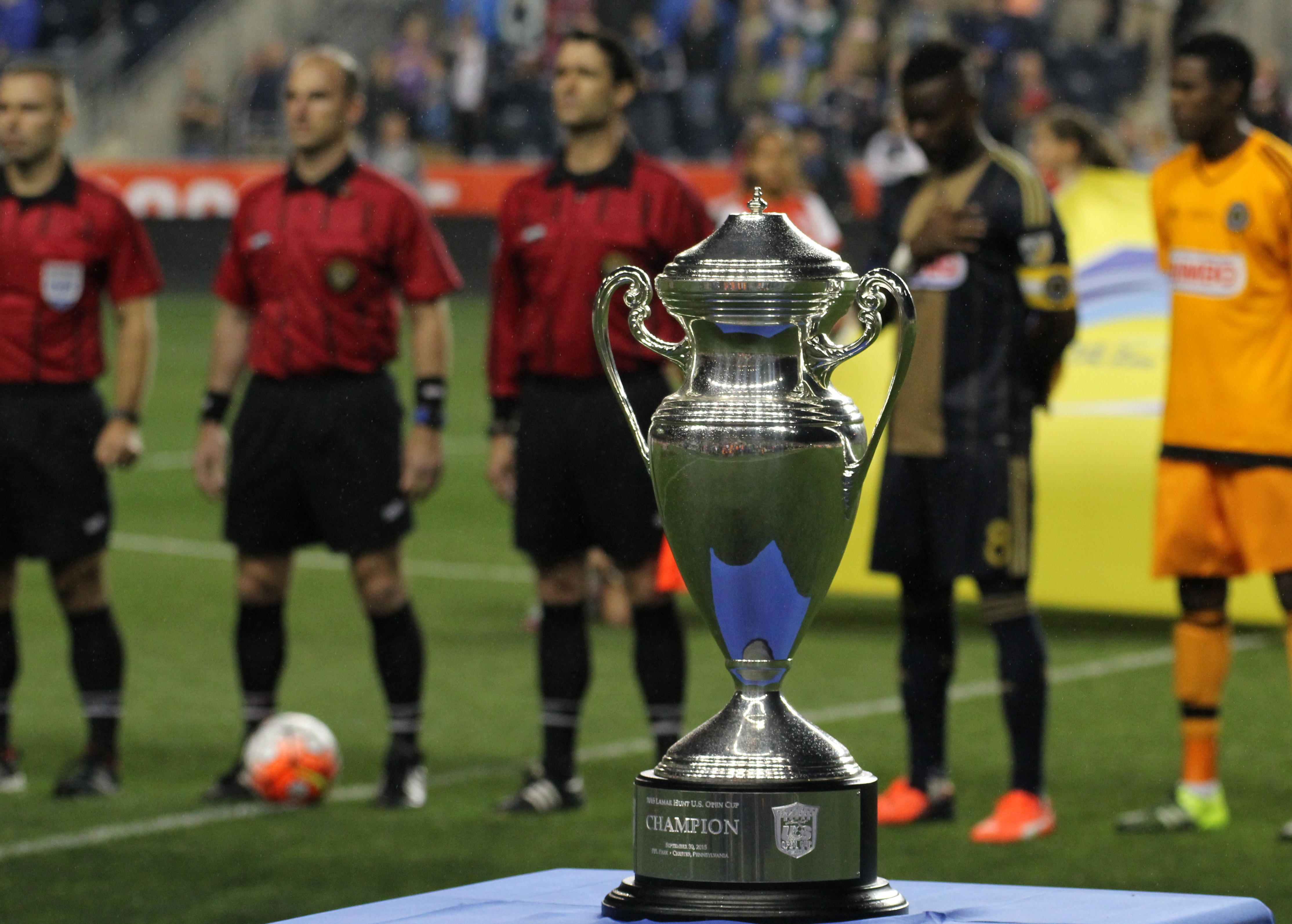 The US Open Cup at the start of the game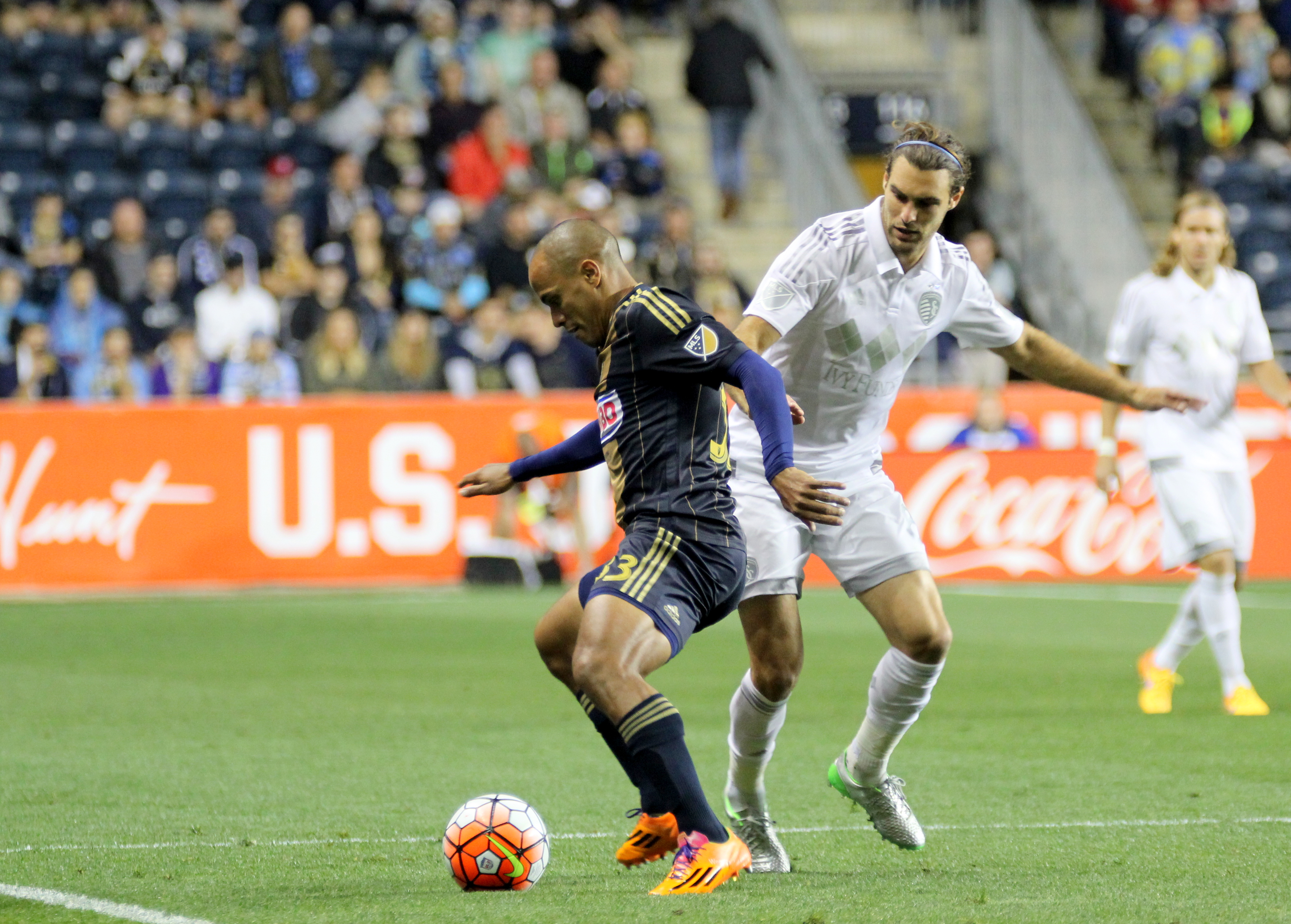 Fabinho gets Graham Zusi turning the wrong way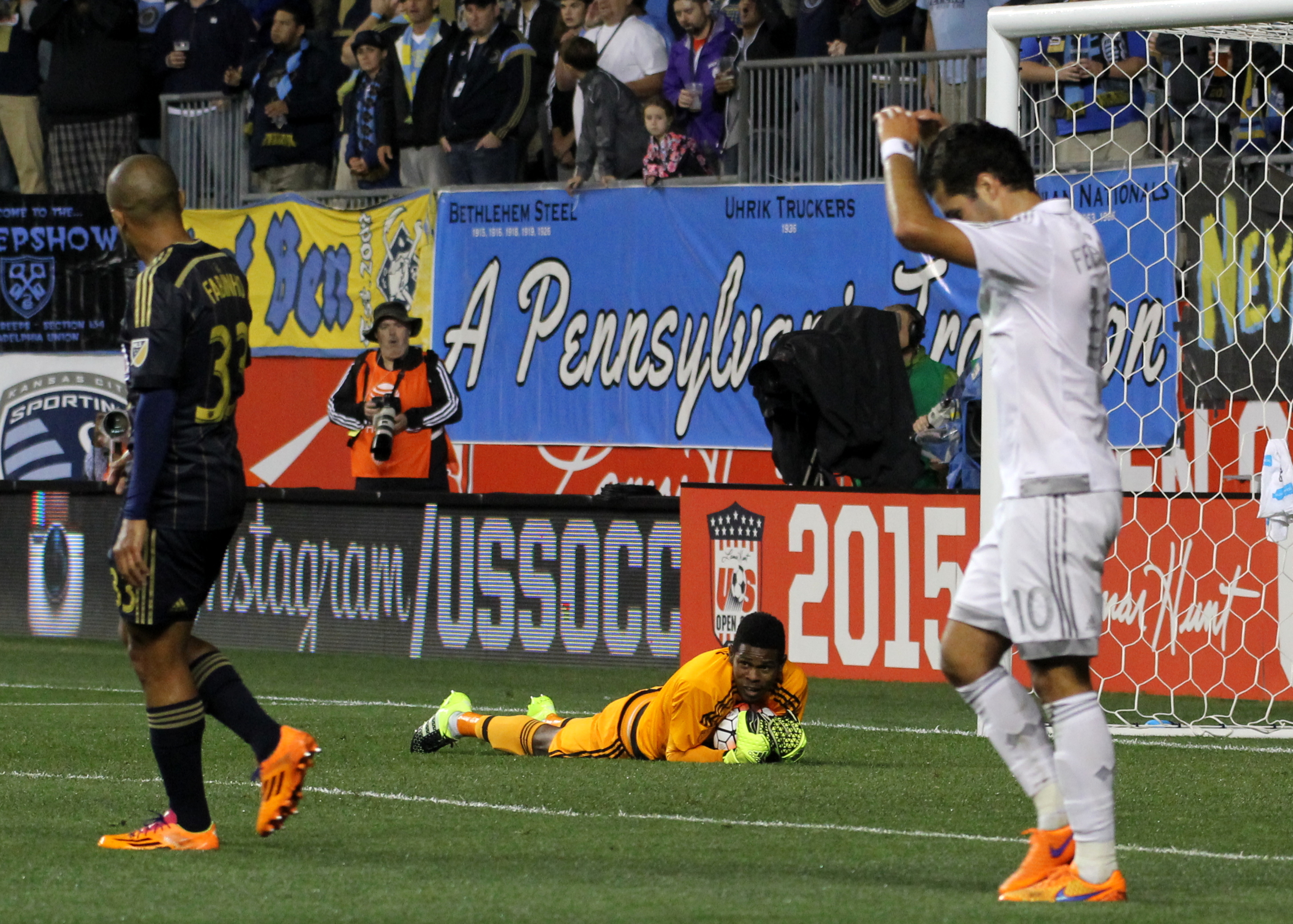 Andre Blake got the start and makes an early save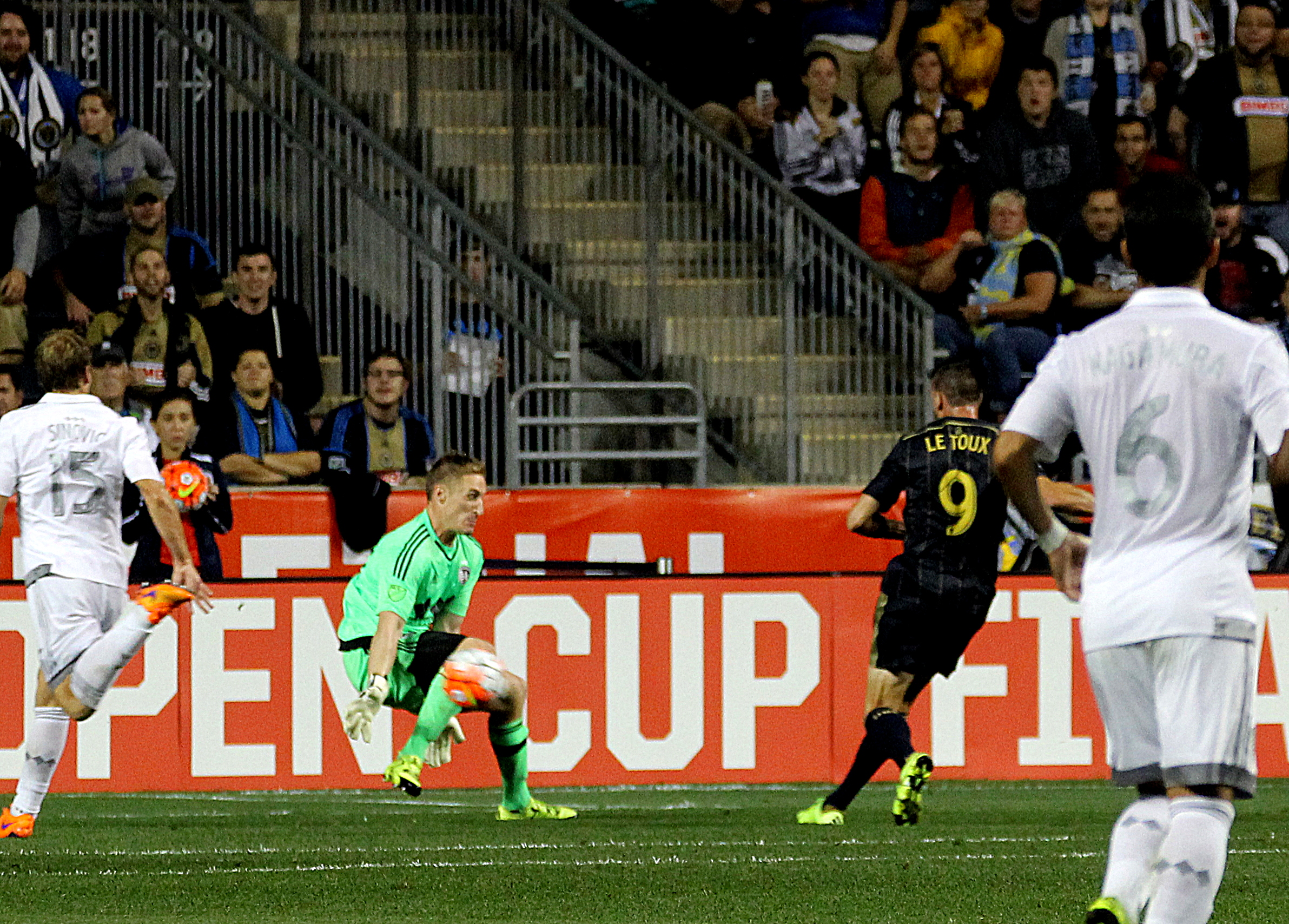 Sebastien Le Toux slides the ball past Tim Melia to open the scoring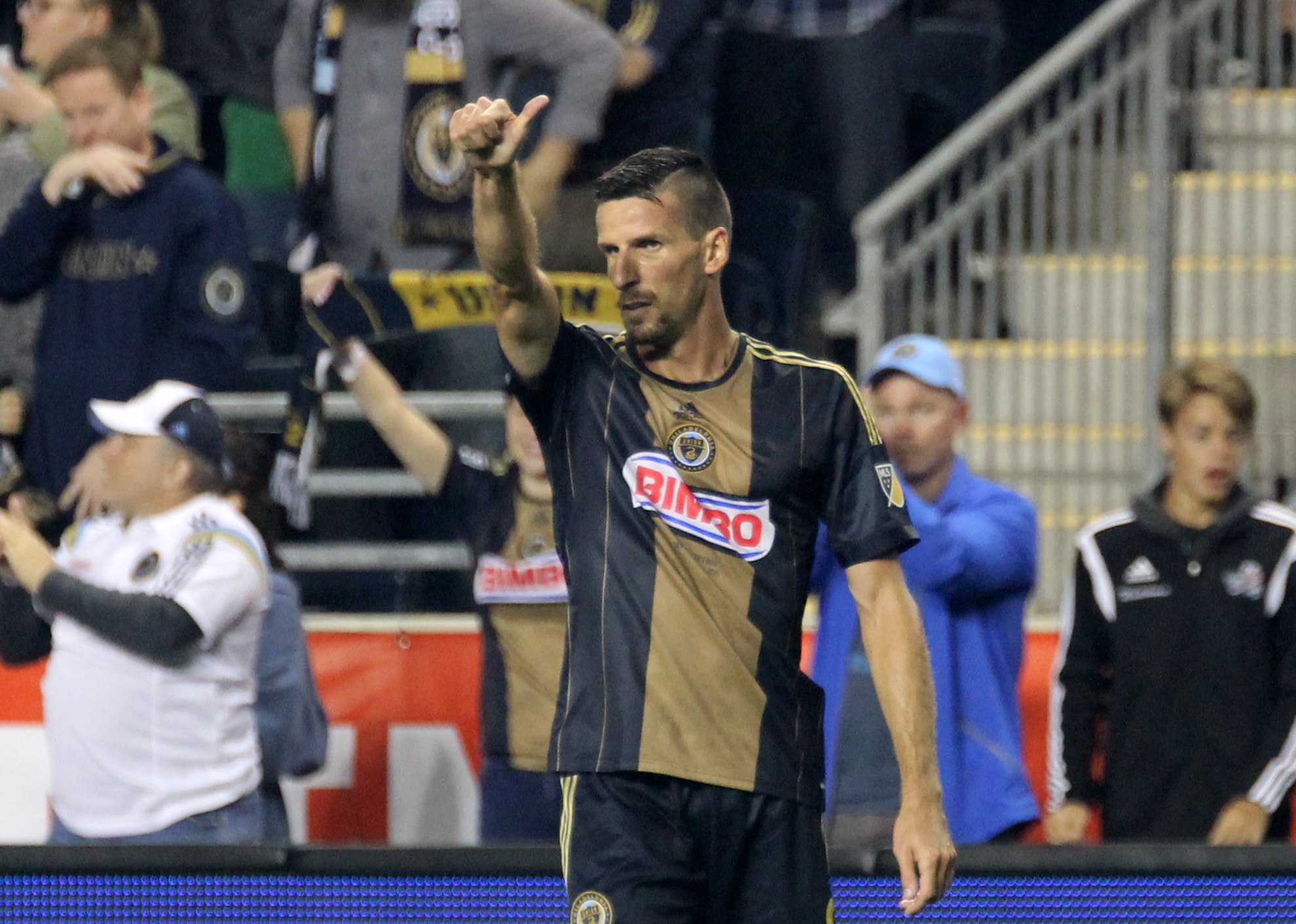 Le Toux's scoring thumb was up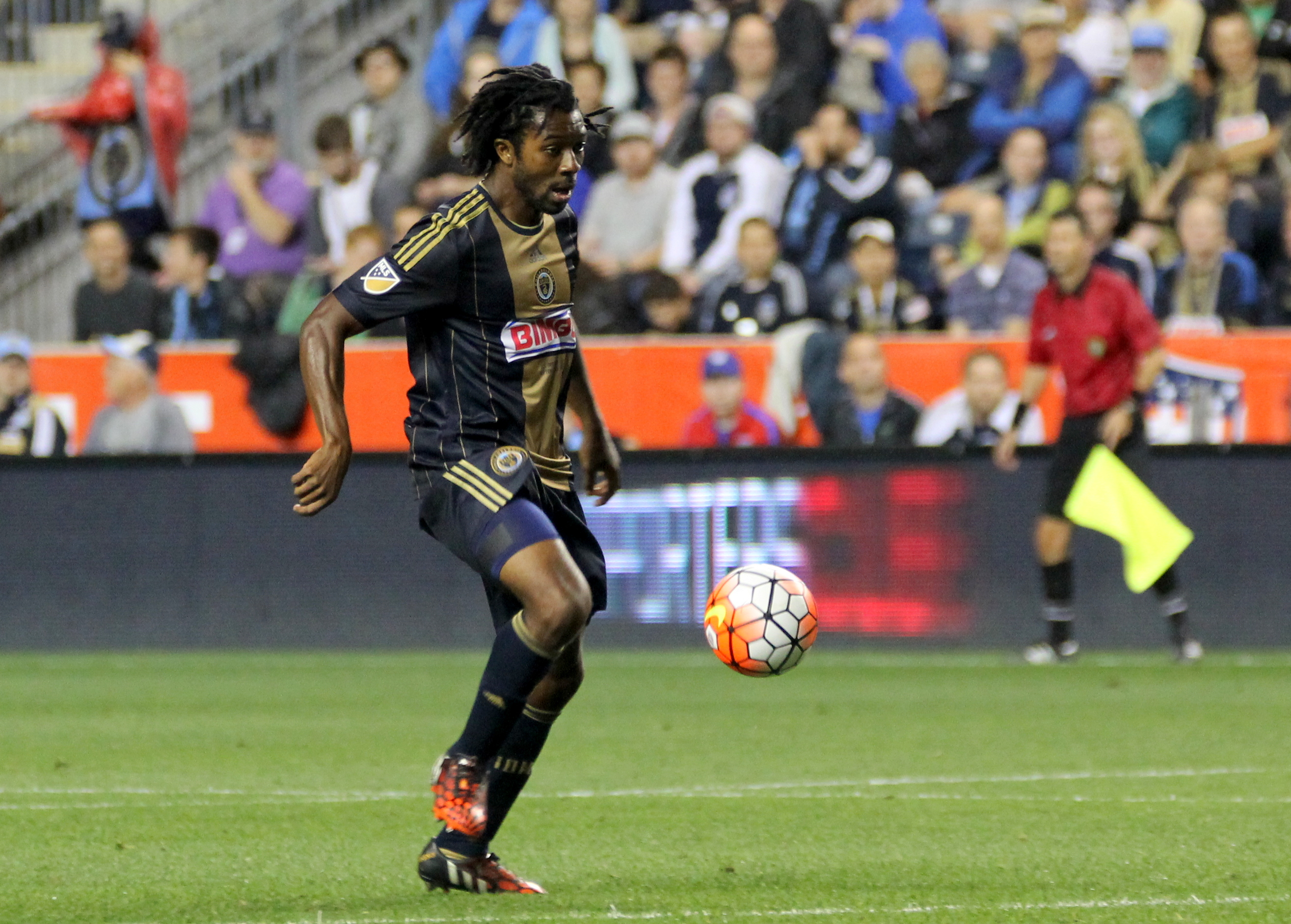 Michael Lahoud controlls in midfield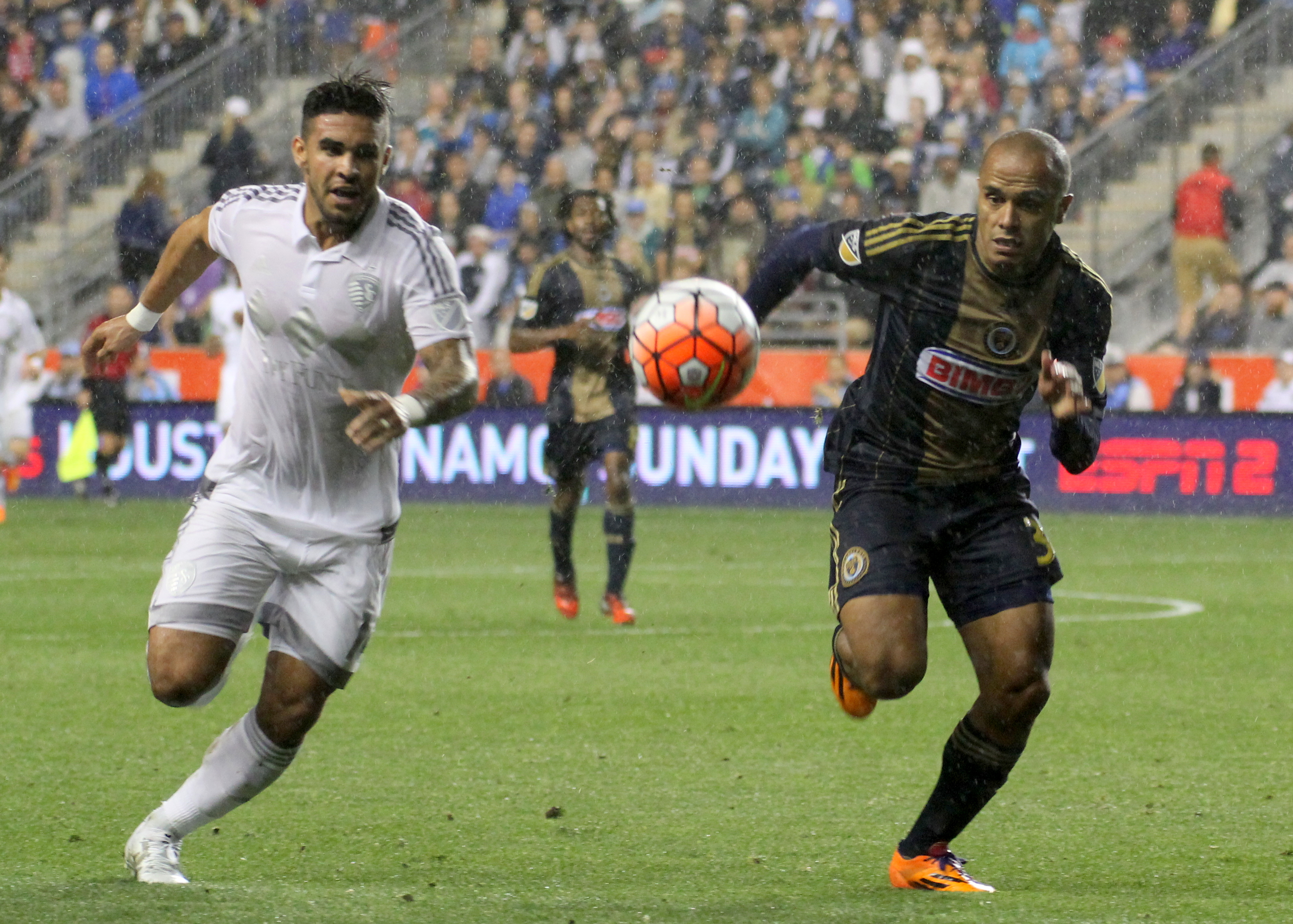 Fabinho races Don Dwyer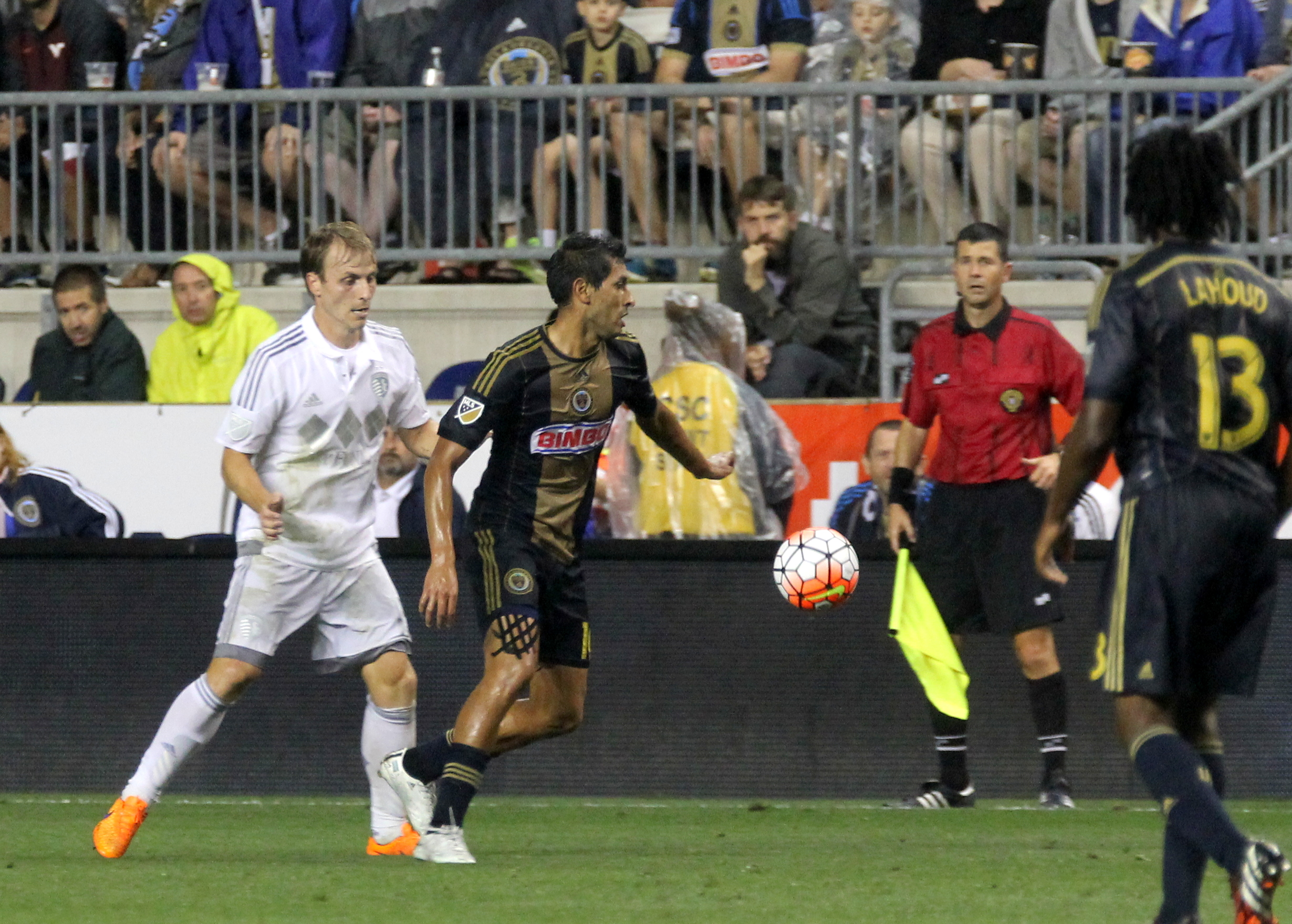 Cristian Maidana comes back to collect the ball
C. J. Sapong tied up by Chance Myers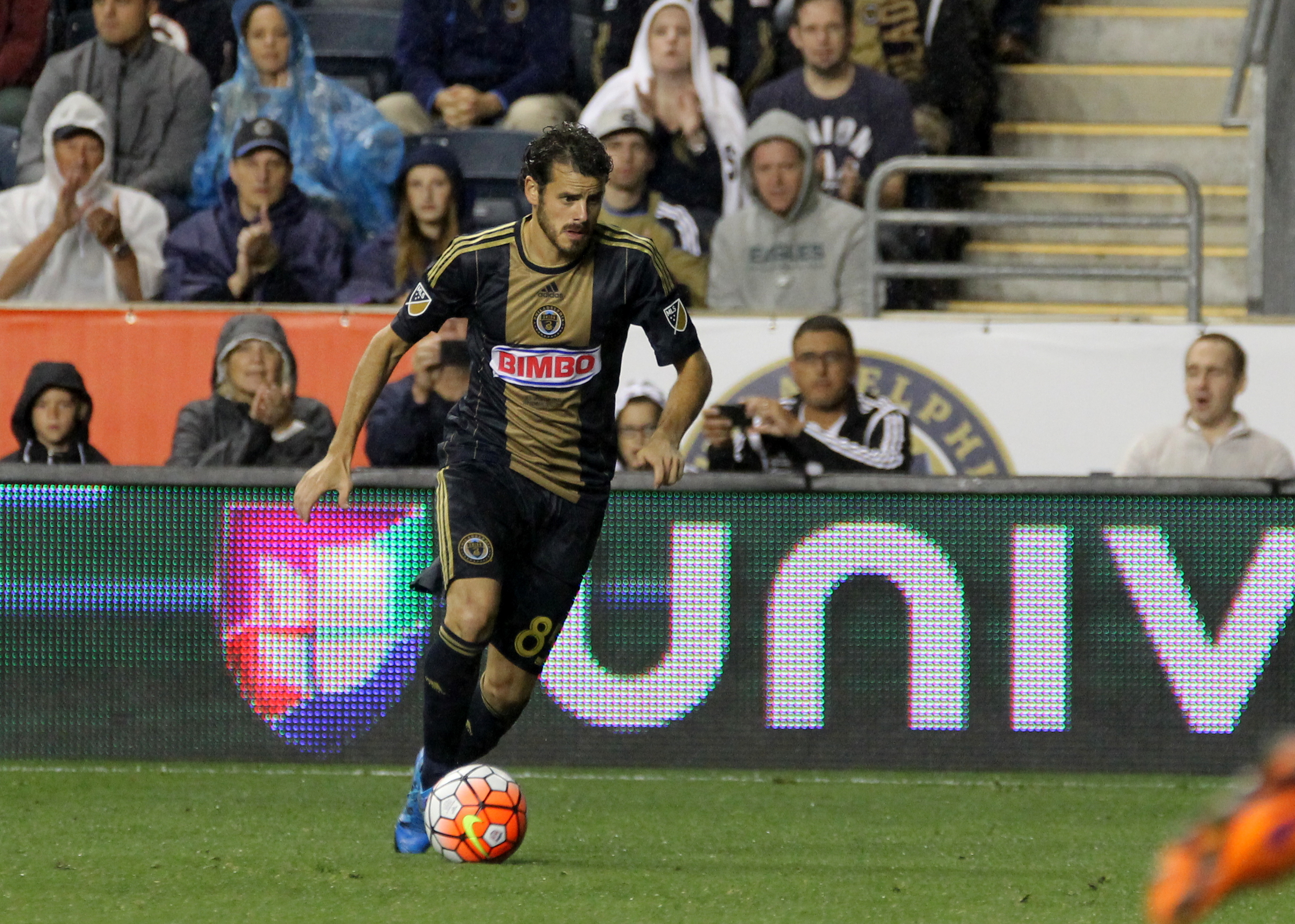 Tranquillo Barnetta through the midfield
Kevin Ellis almost gets a full nelson on Sapong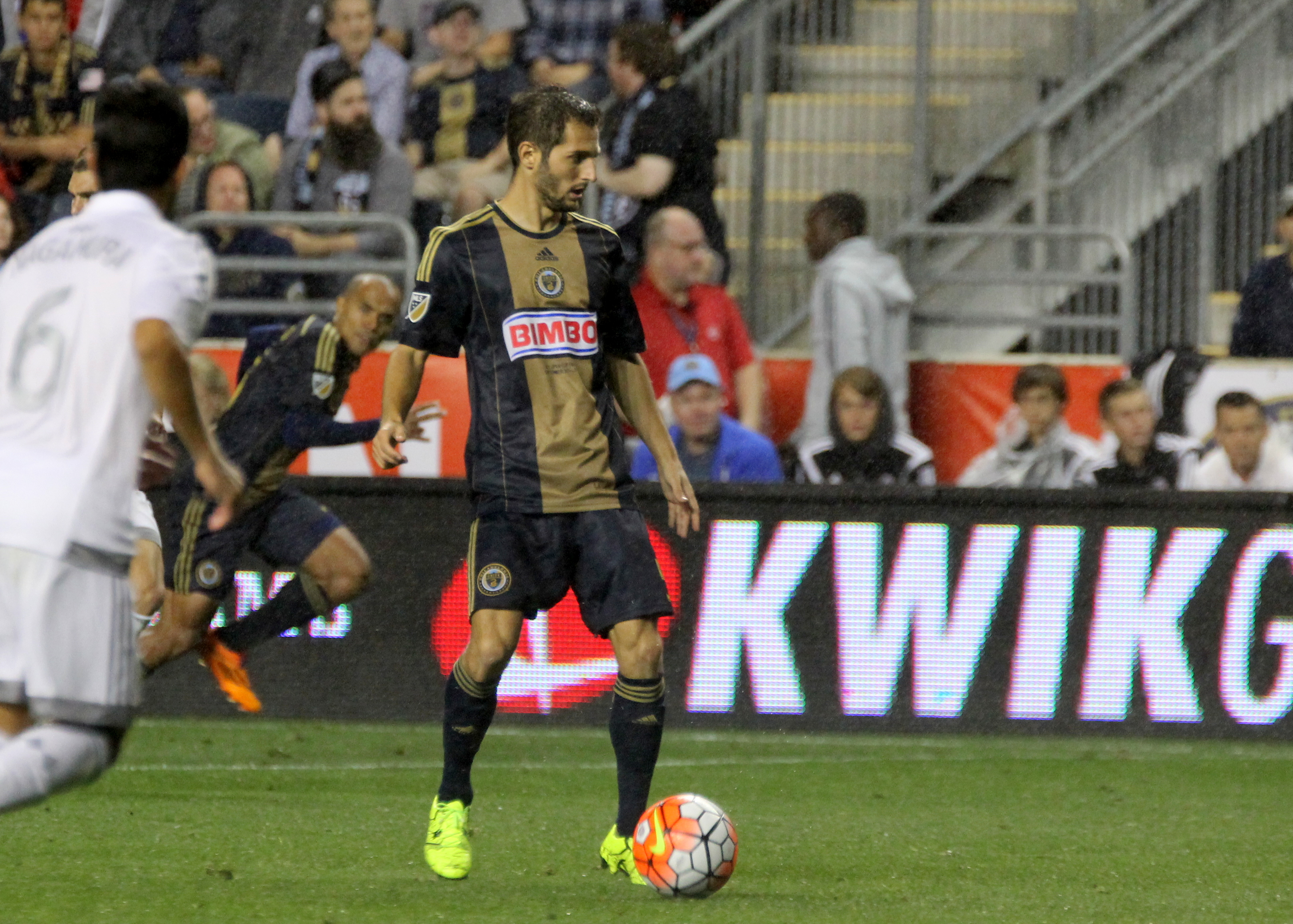 Vincent Nogueira slows down and waits for support
Myers kicks the ball out of the hands of Blake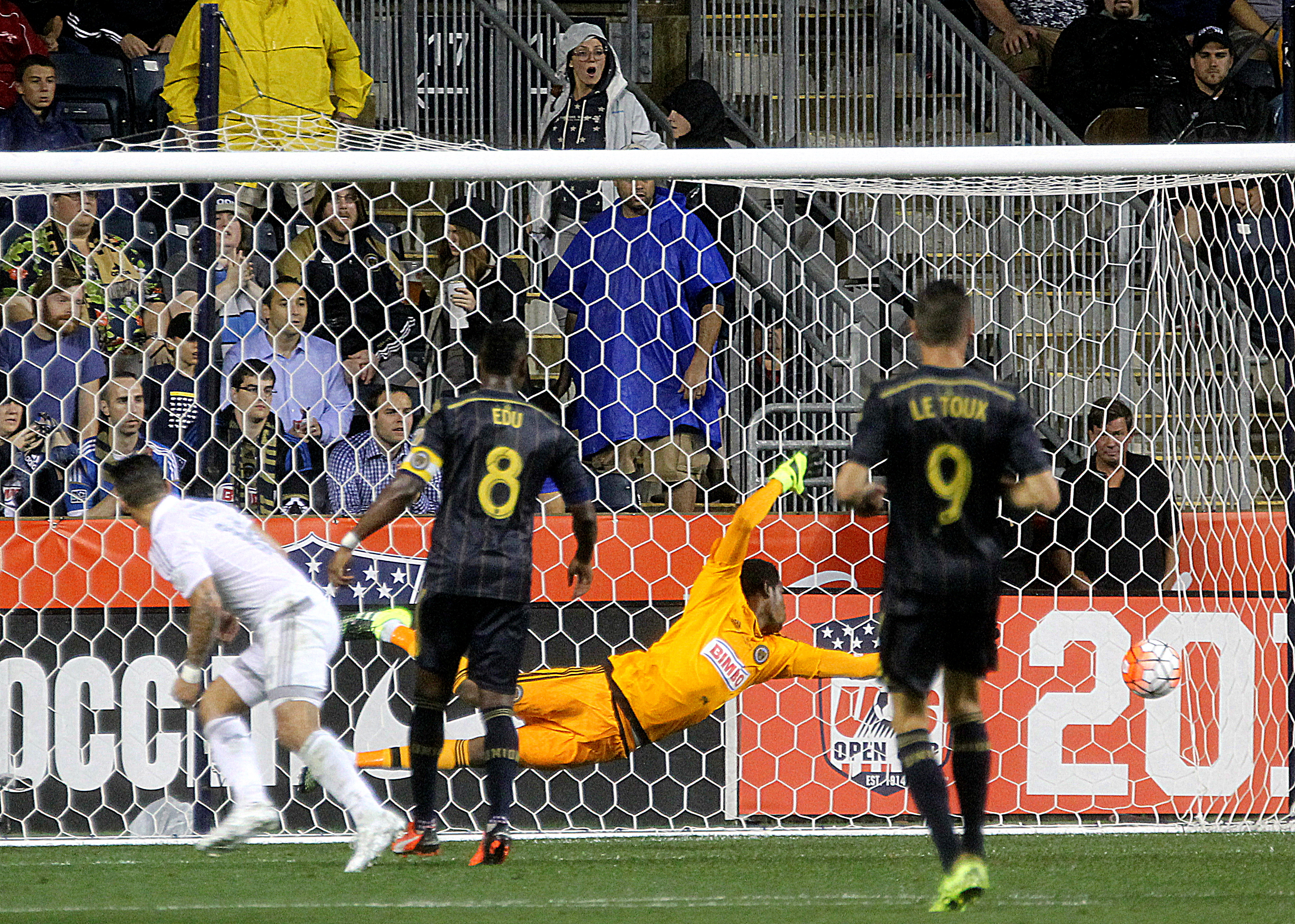 Blake had little chance to stop the shot from Krisztian Nemeth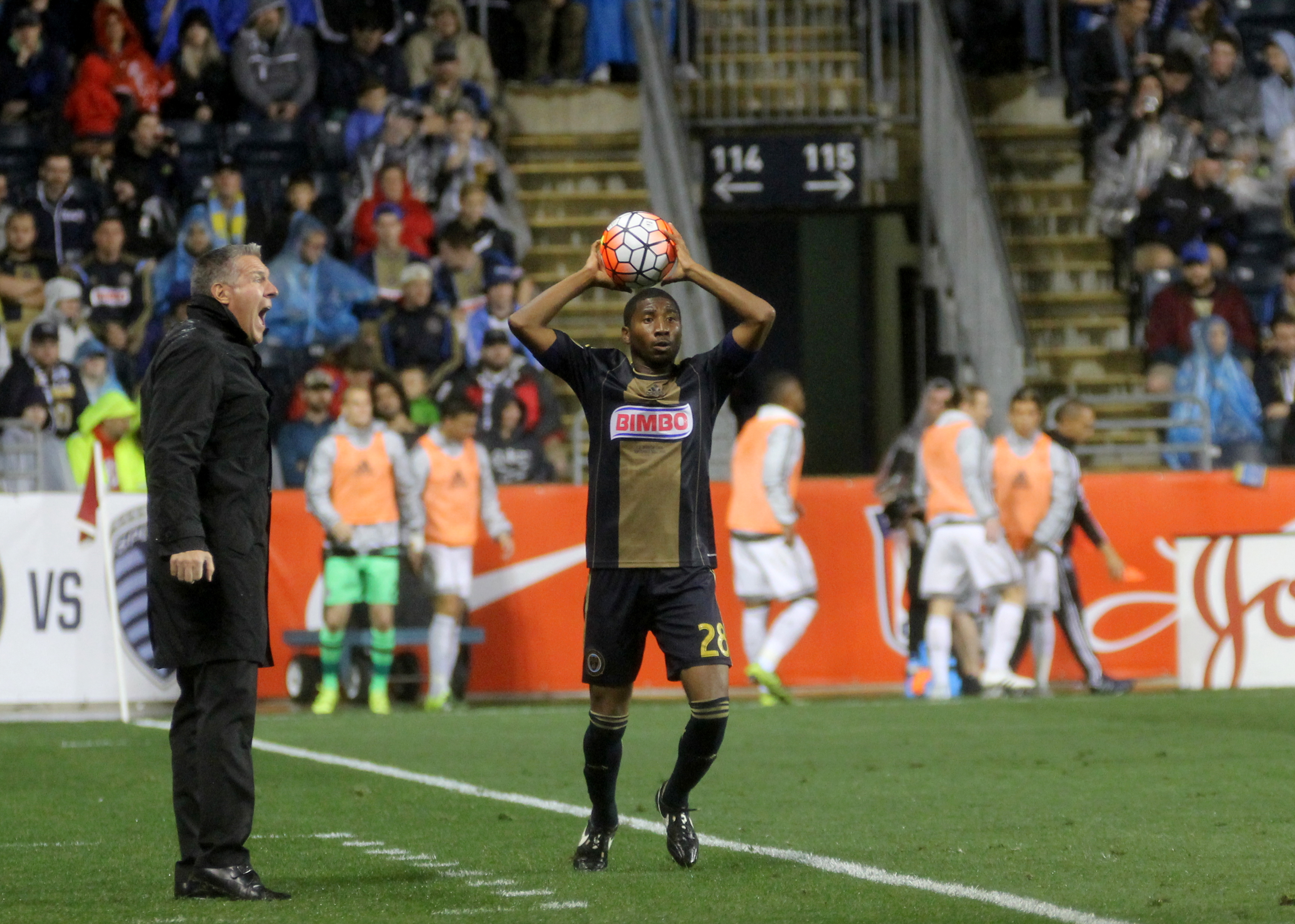 Peter Vermes shouts instructions as Ray Gaddis takes a throw in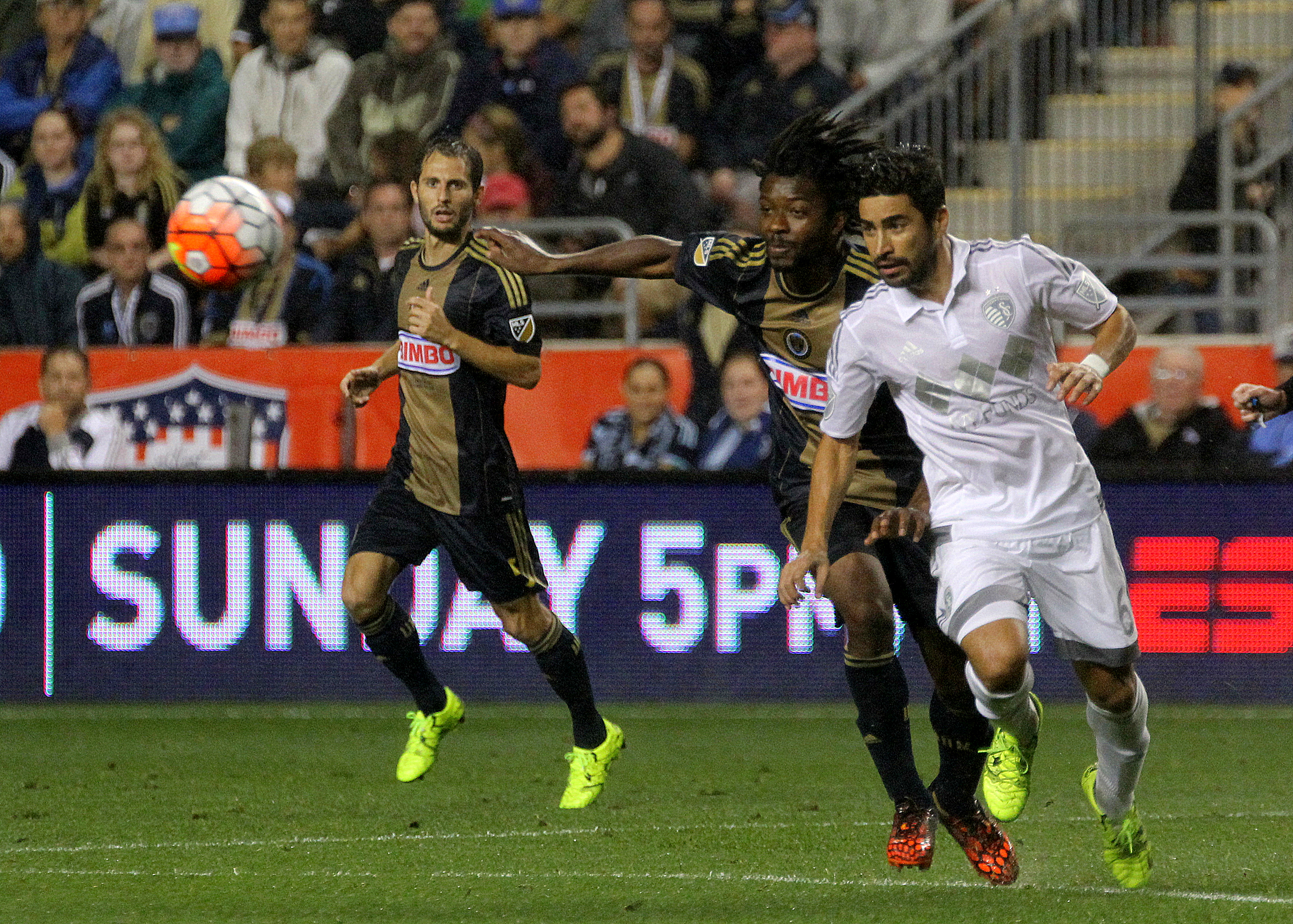 Lahoud heads a pass under pressure from Paulo Nagamura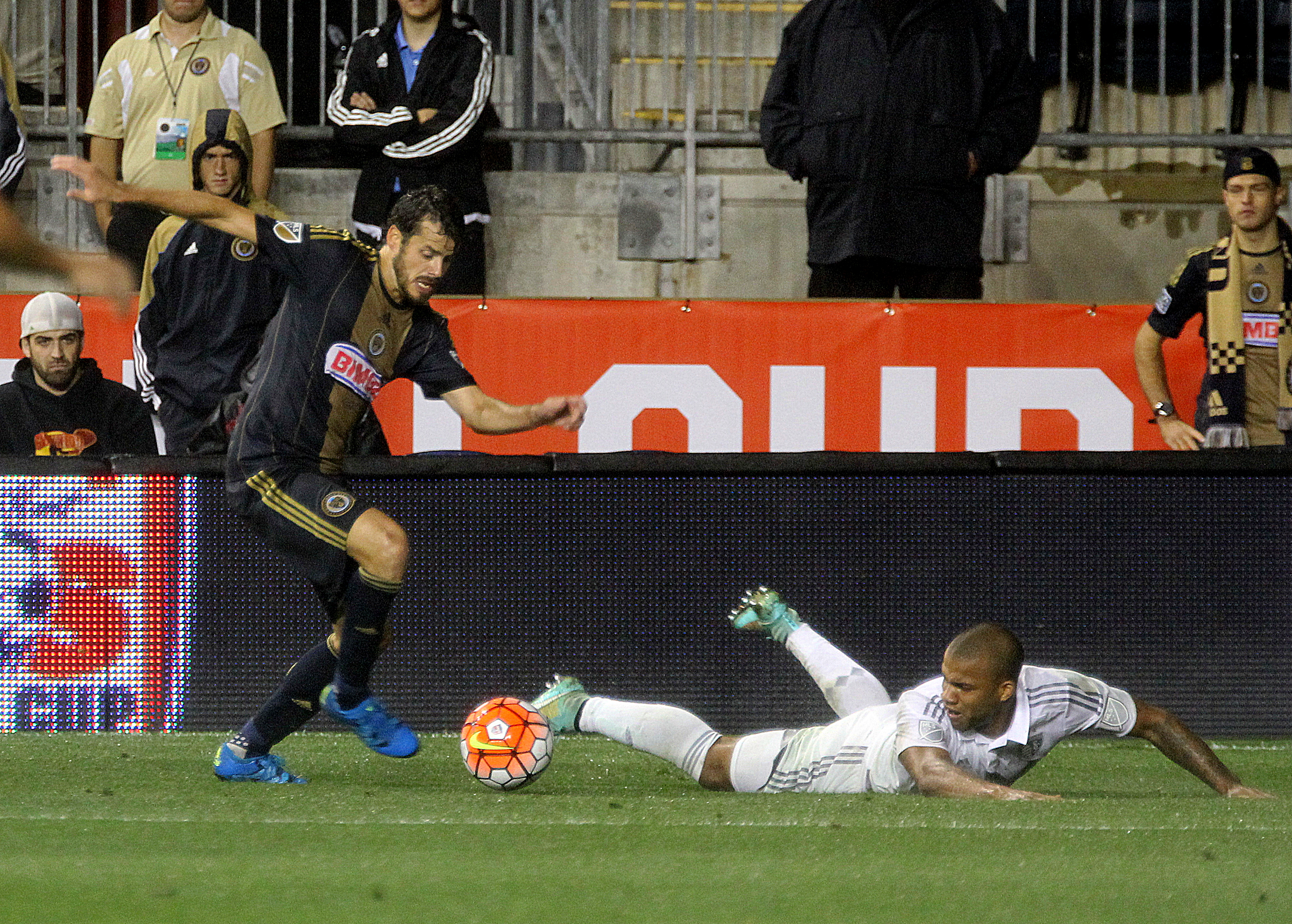 Barnetta breaks past Ellis toward goal
Conor Casey gets past the defense but pushes too wide to beat Melia
Melia starts to frustrate the Union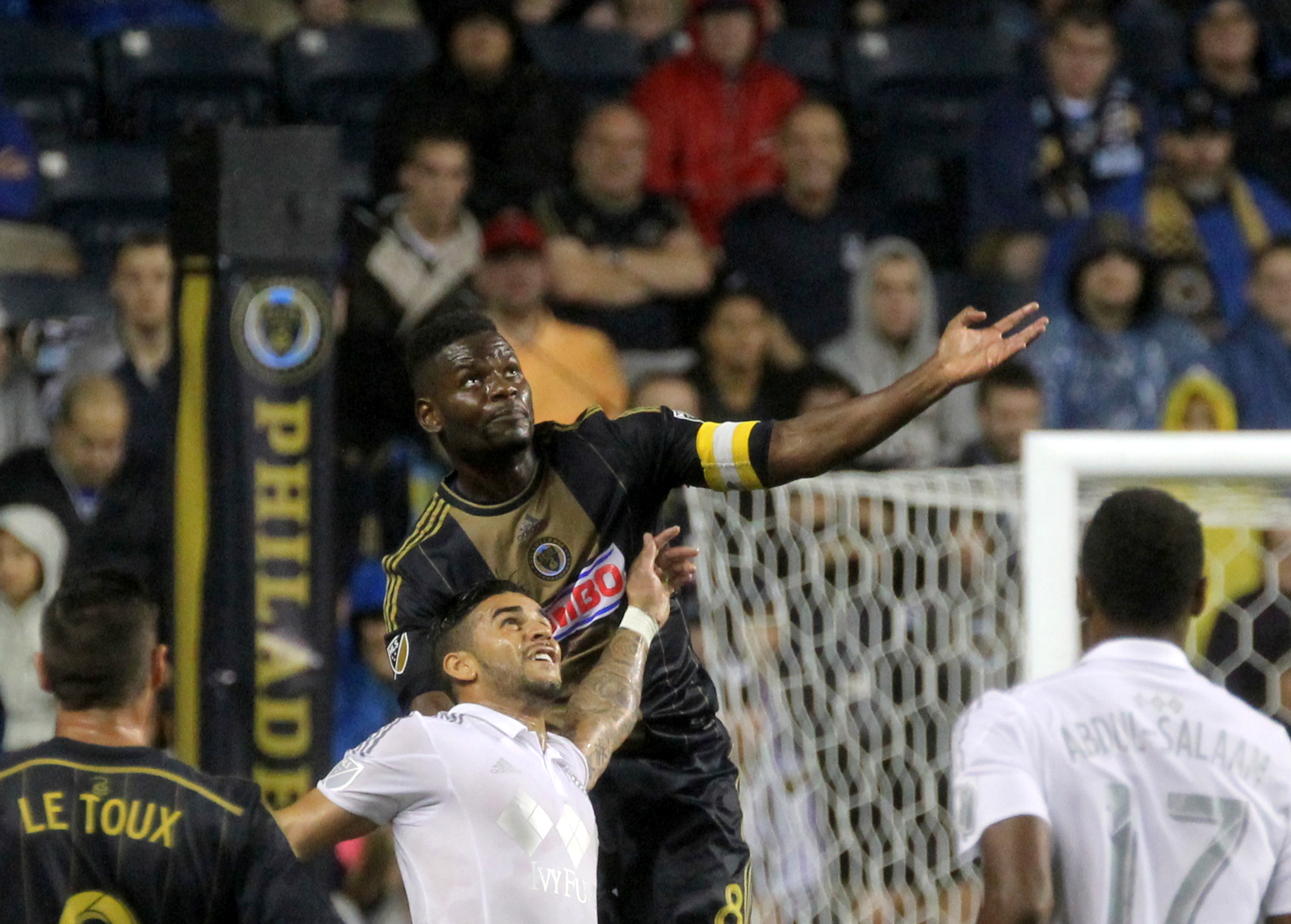 Maurice Edu rises above Dwyer
Zusi tries to split Nogs and Barnetta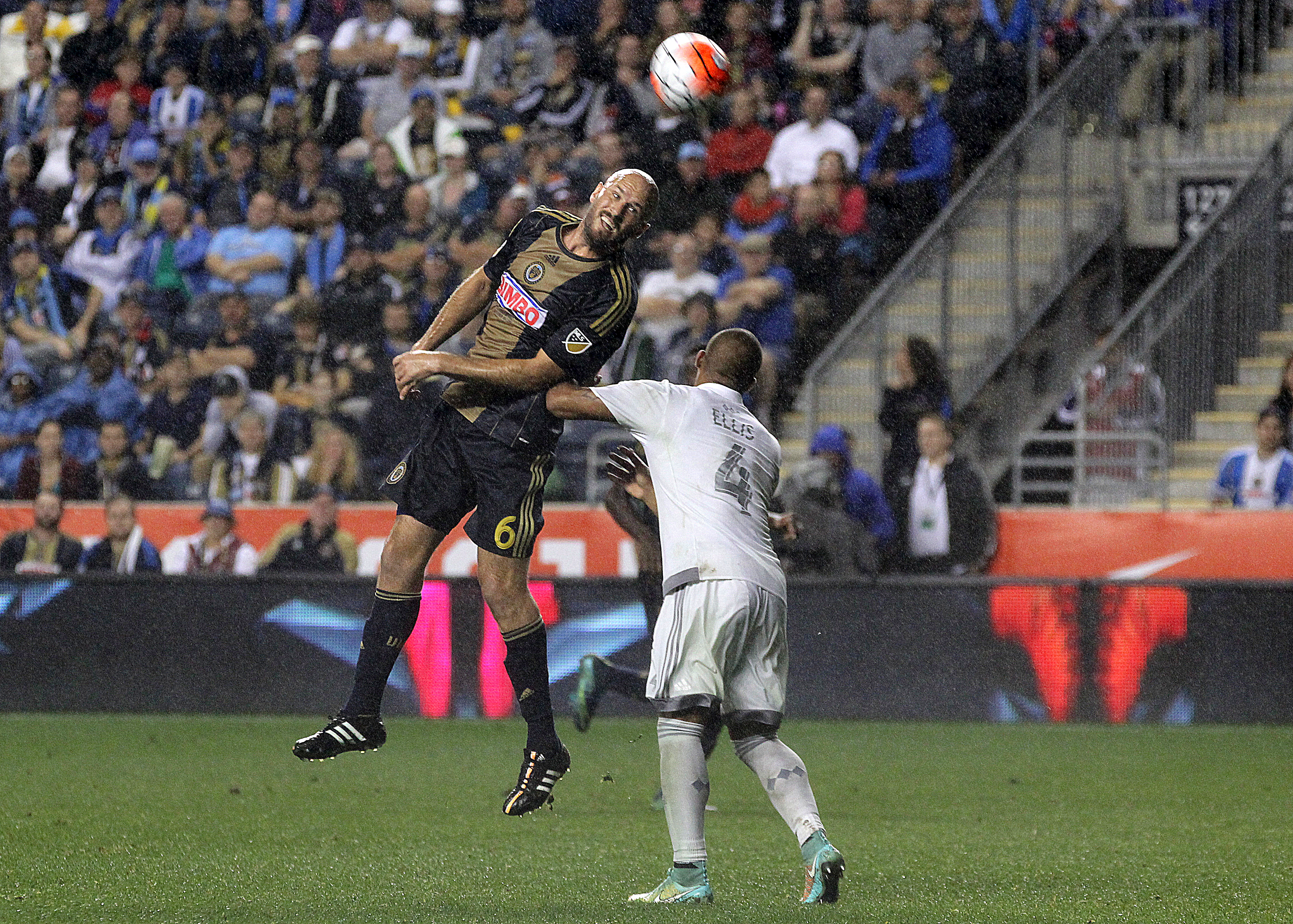 Casey heads towards goal
Richie Marquez with a strong game in the back
Barnetta twists and turns at the edge of the eighteen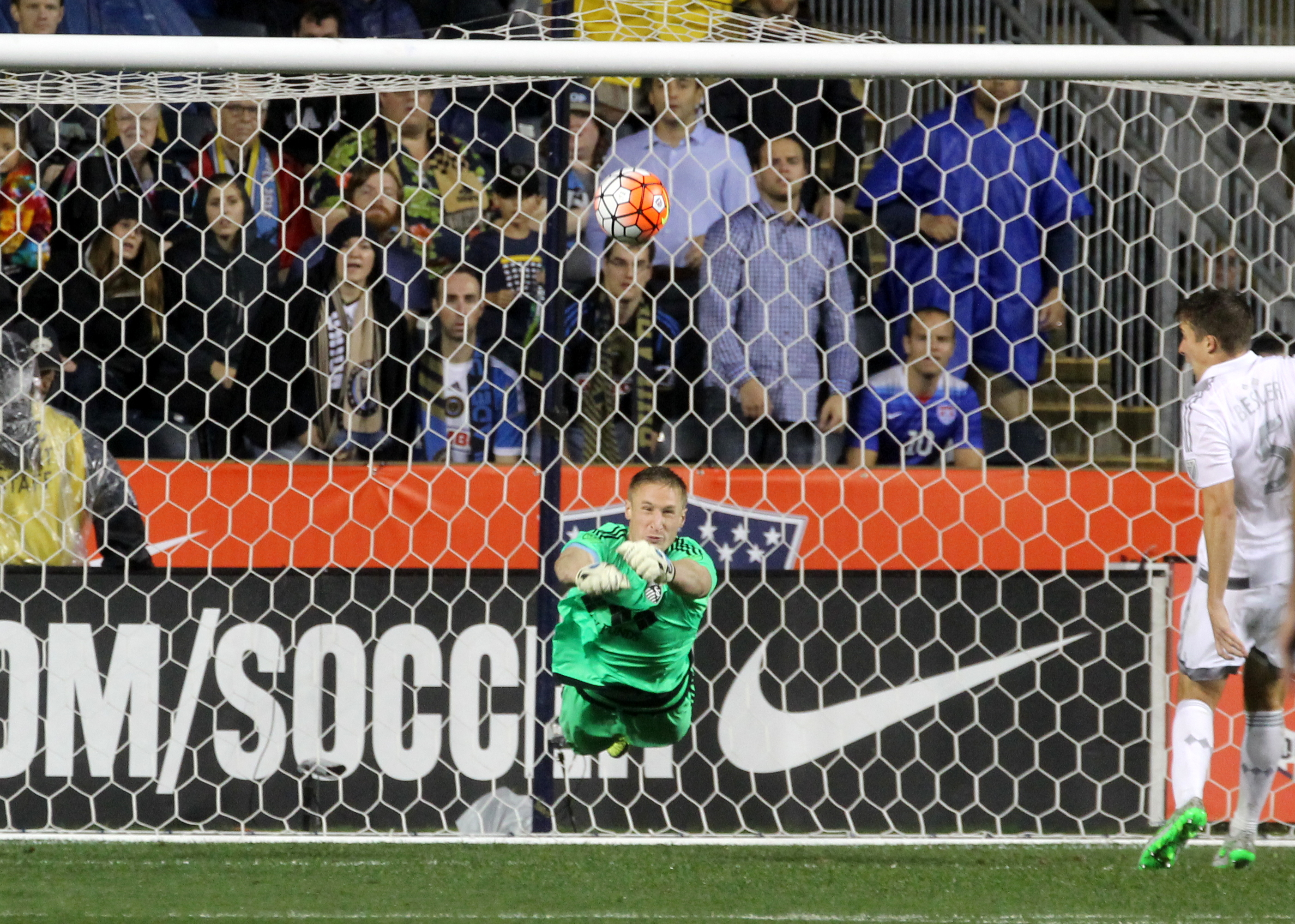 Tim Melia punches a cross clear
Casey and Le Toux work down the wing
Andrew Wenger and Edu understandably not happy with the outcome of the game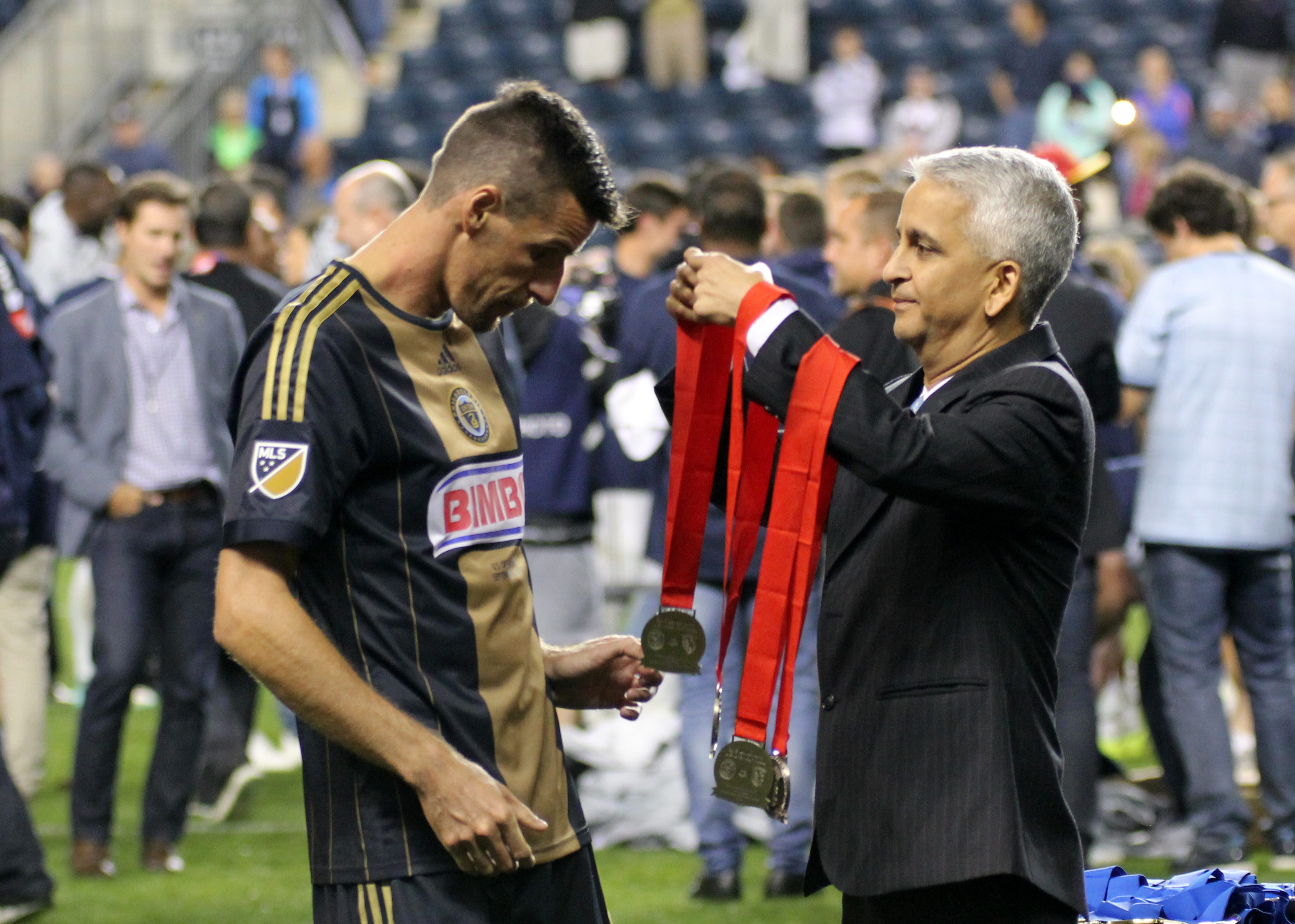 The Union receives their second place metals
Sporting receives their first place metals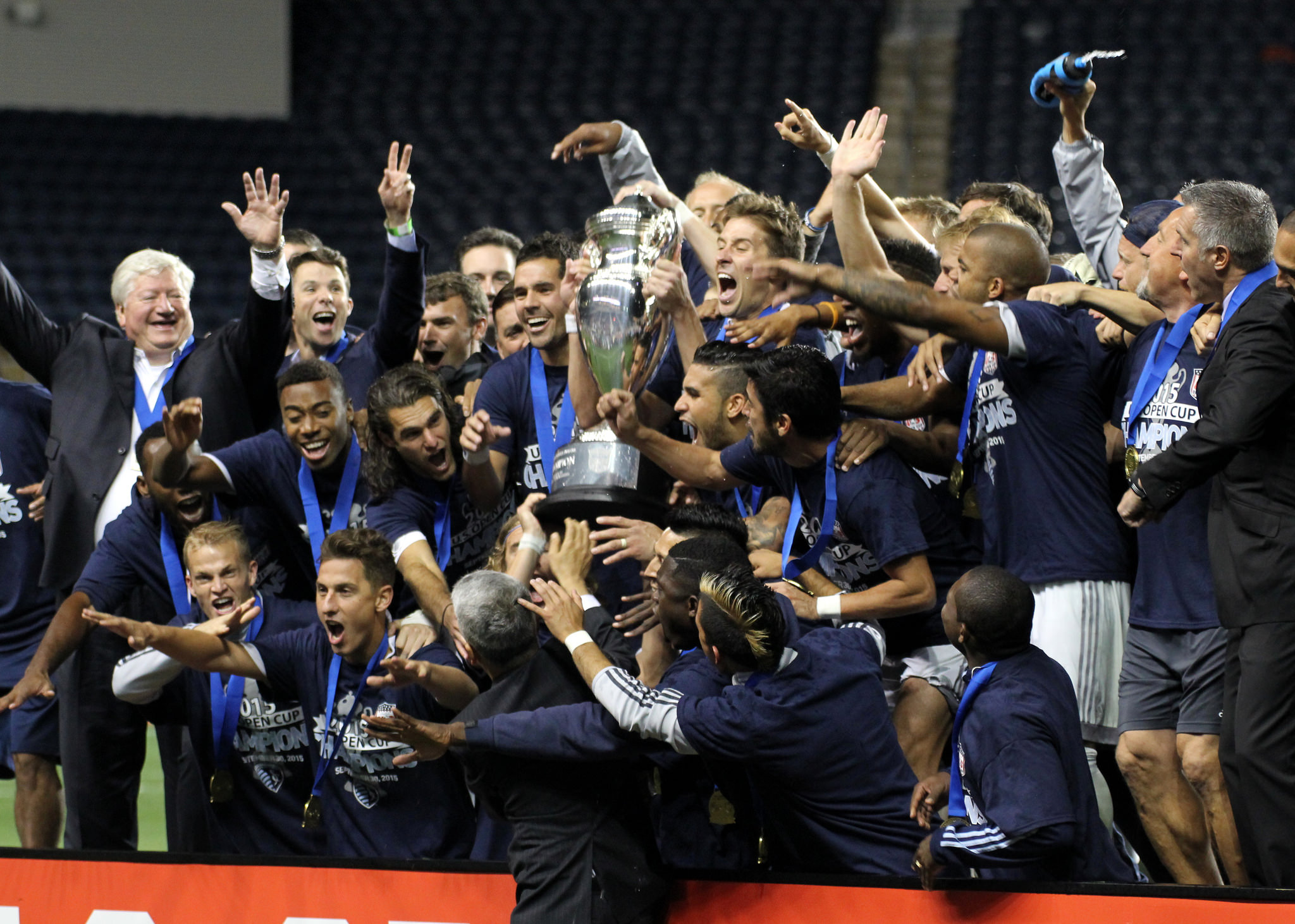 Sporting Kansas City with the Cup
For more photos, check out Paul's Flickr page and feel free to leave comments.