PSP photographer Paul Rudderow was on hand for Tuesday afternoon's US Open Cup quarterfinal as the Union defeated the New York Red Bulls 4 -3 in penalty kicks after being tied 1-1 after regulation and extra time. Here's a look at what he saw.
The Union sent up bus loads of fans to Red Bull Arena…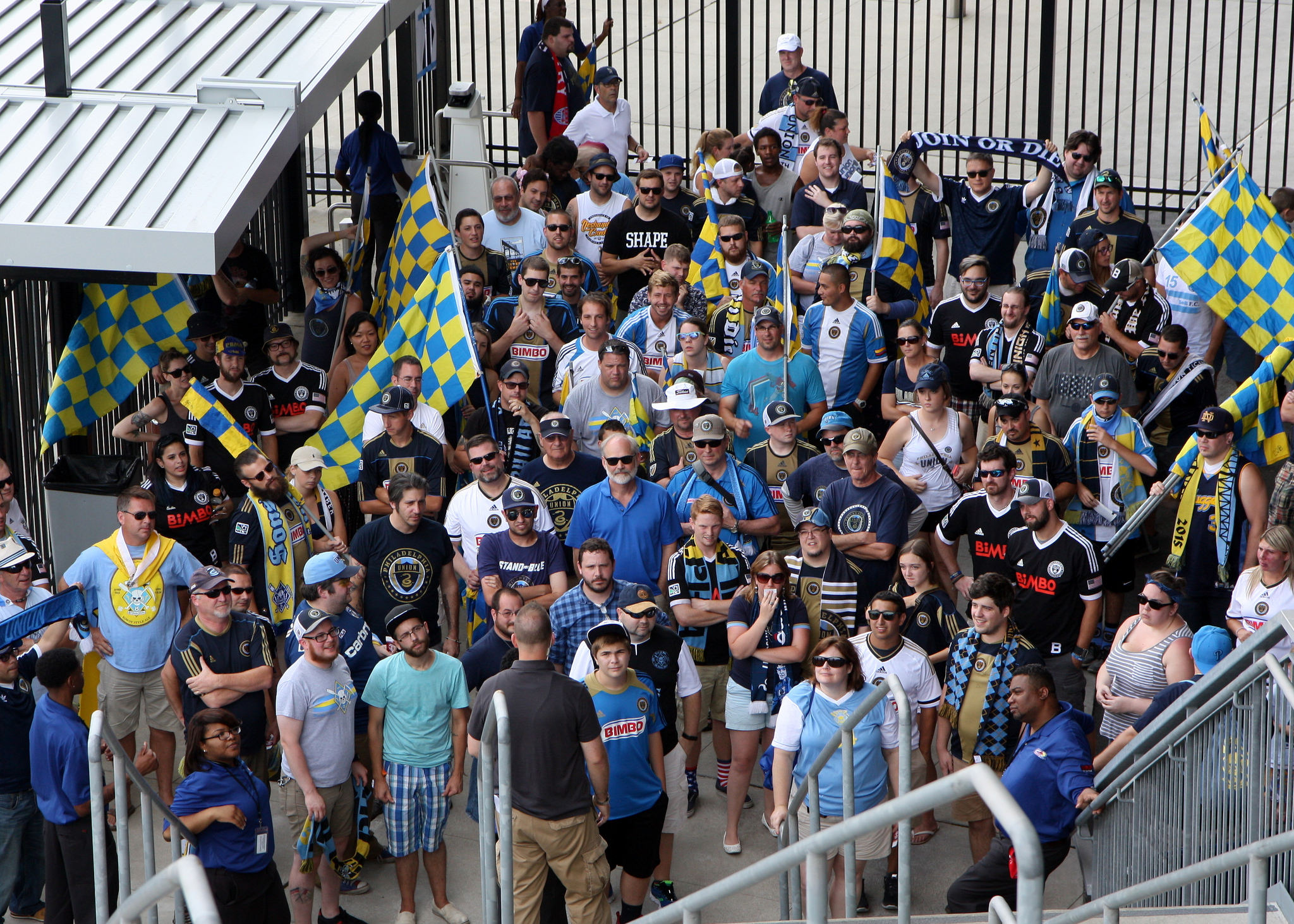 …and I do mean bus loads. They were briefed in groups by RBA staff before being allowed to their seats.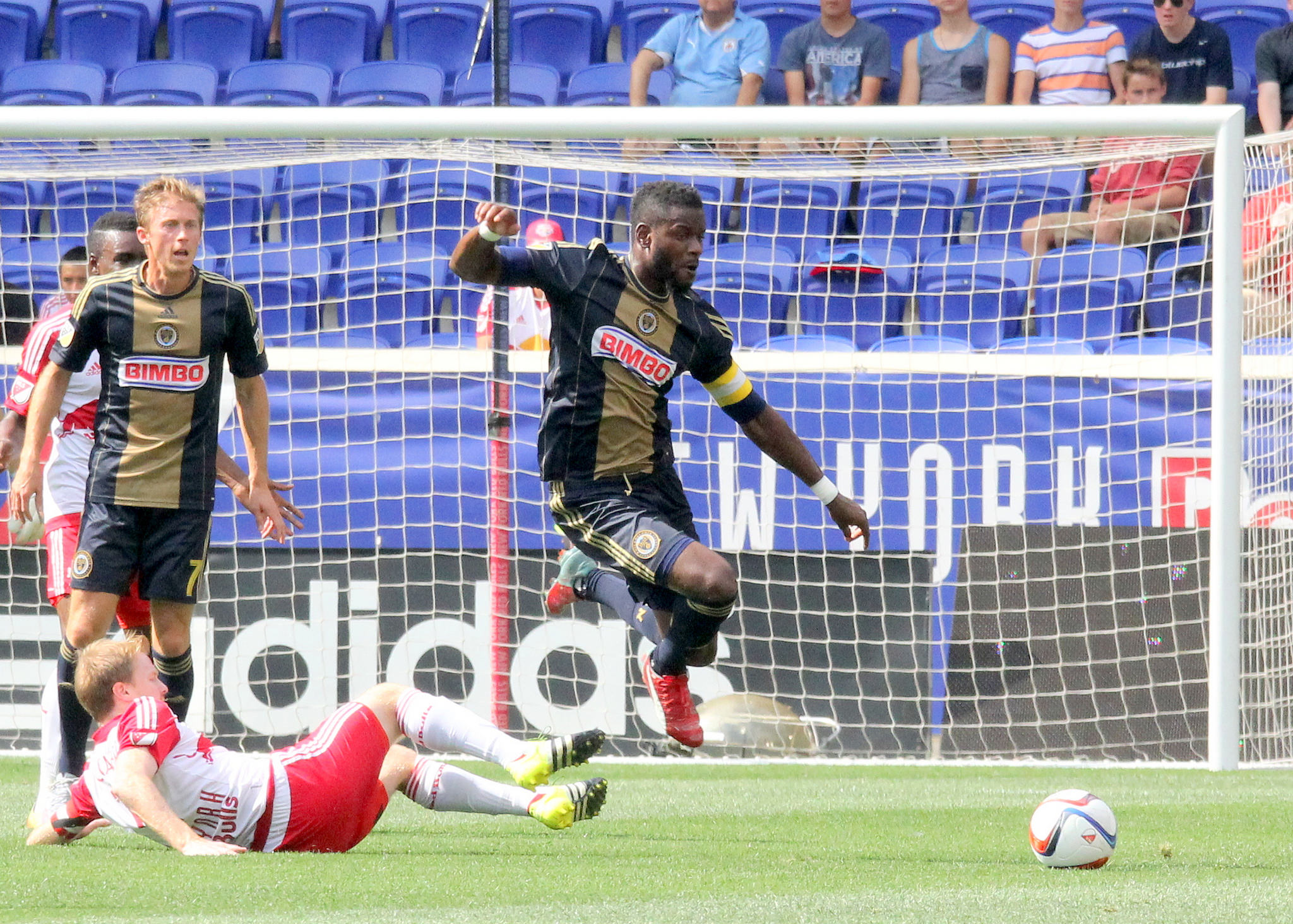 Maurice Edu avoids the sliding Dax McCarty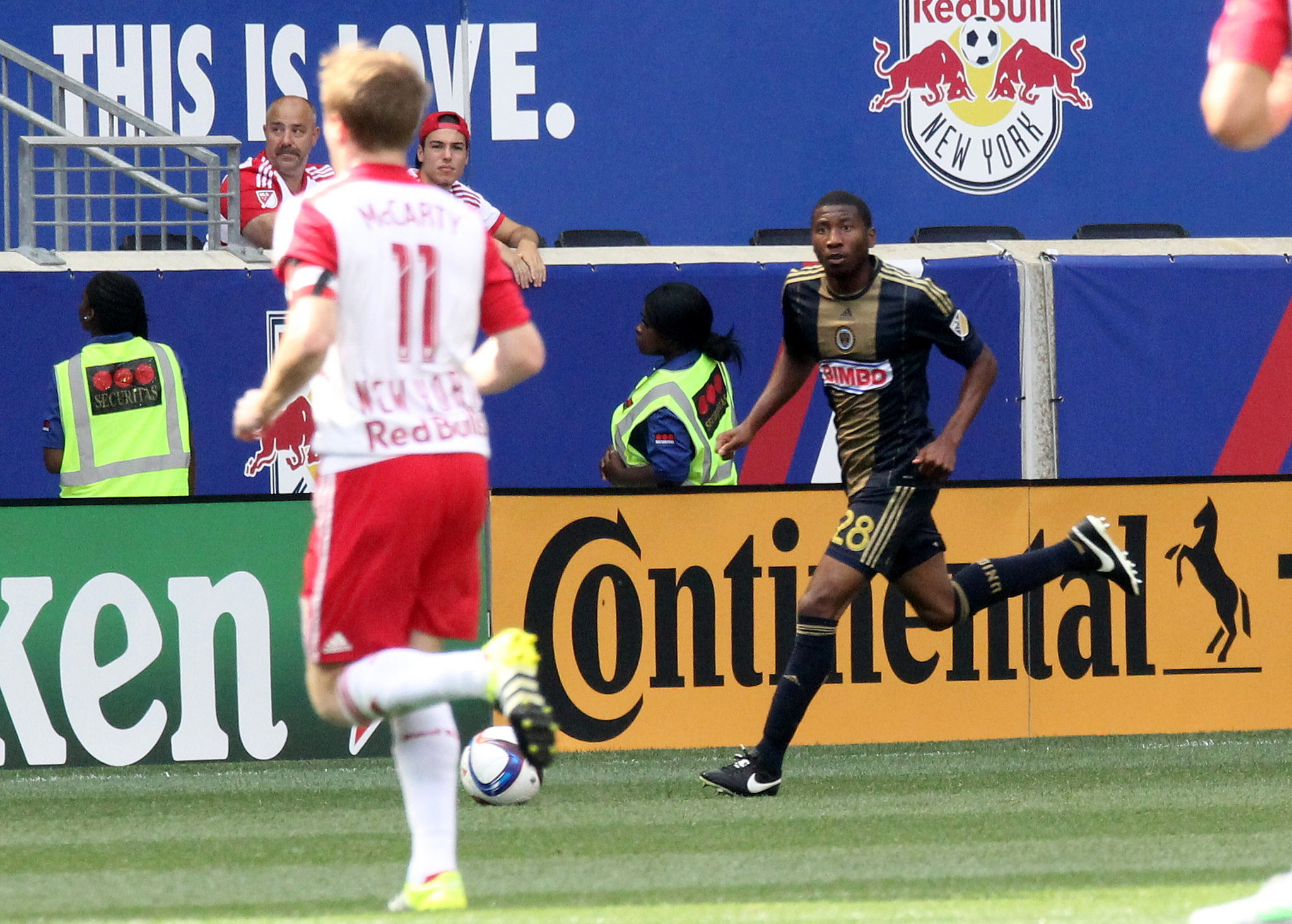 Ray Gaddis works the ball up the flank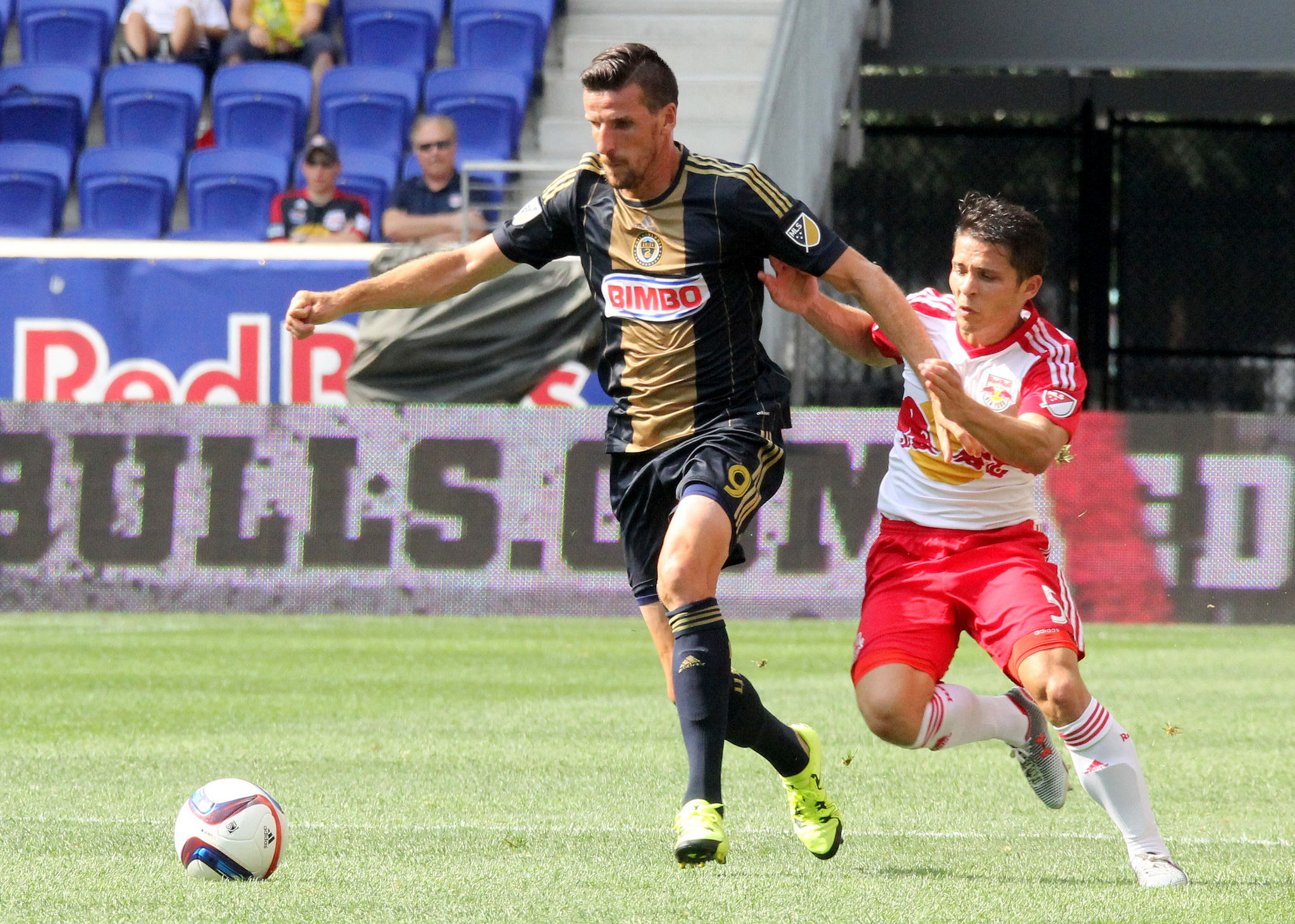 Sebastien Le Toux tries to shake off Connor Lade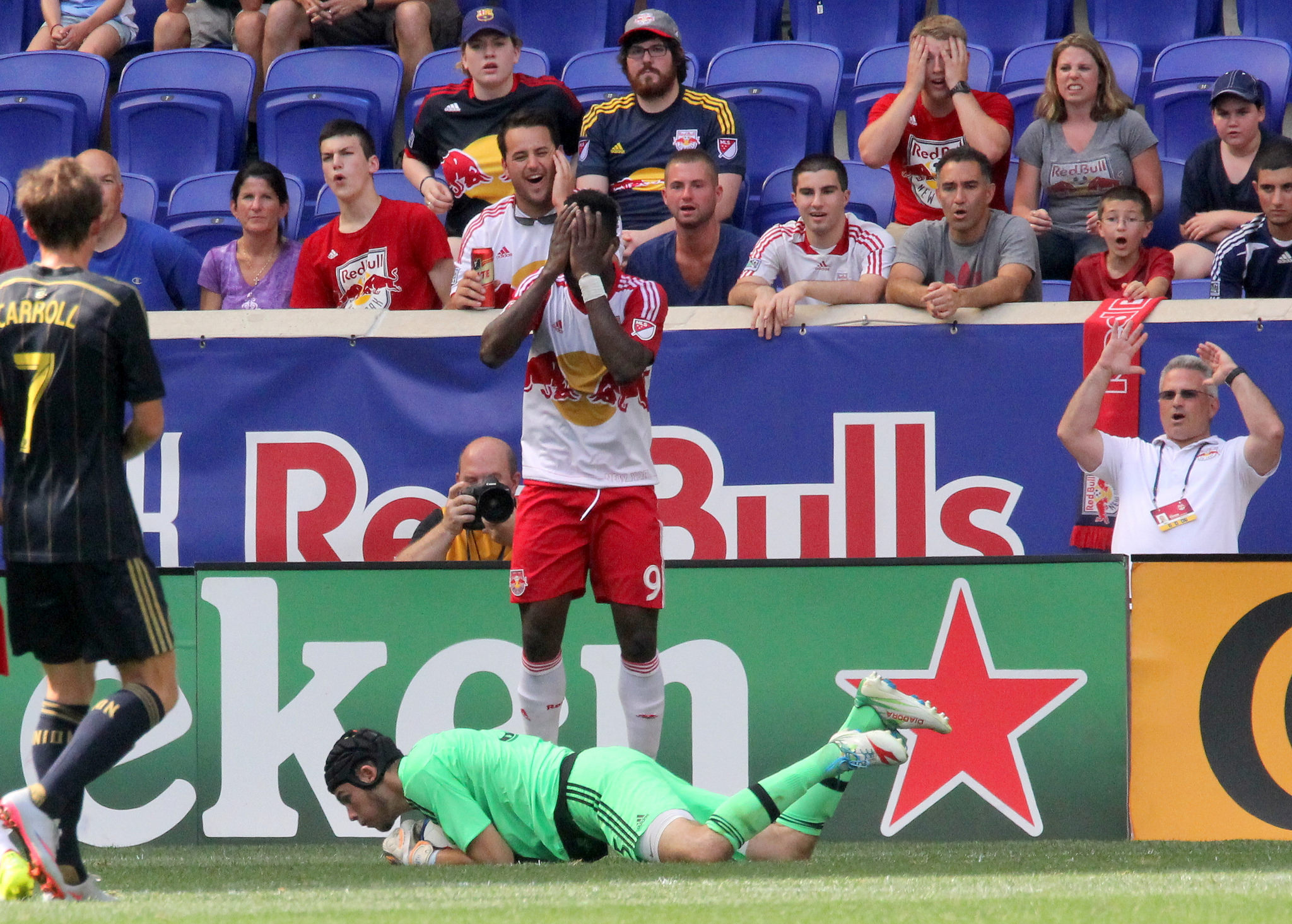 John McCarthy frustrating the Red Bulls and their fans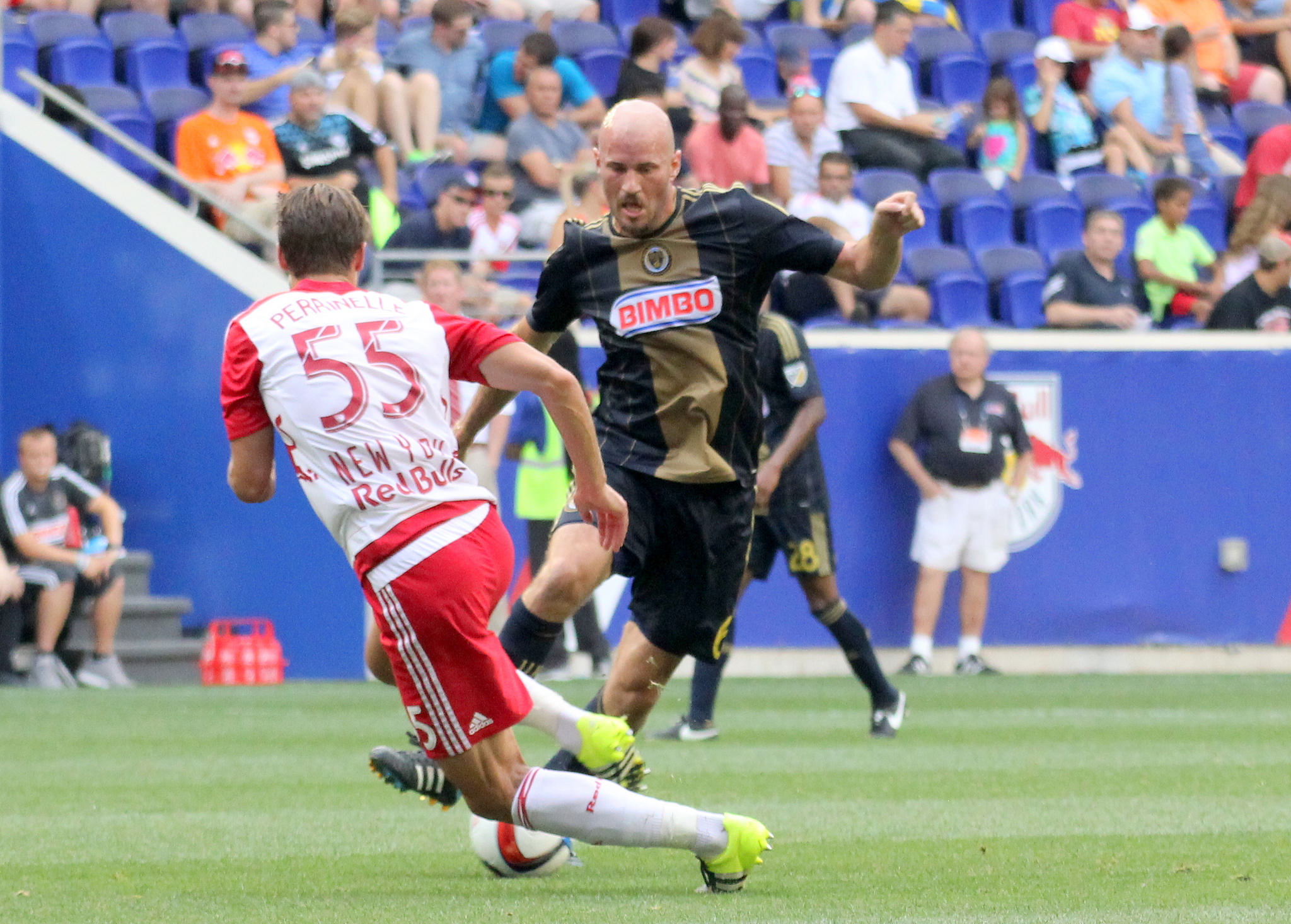 Conor Casey cuts back on Damien Perrinelle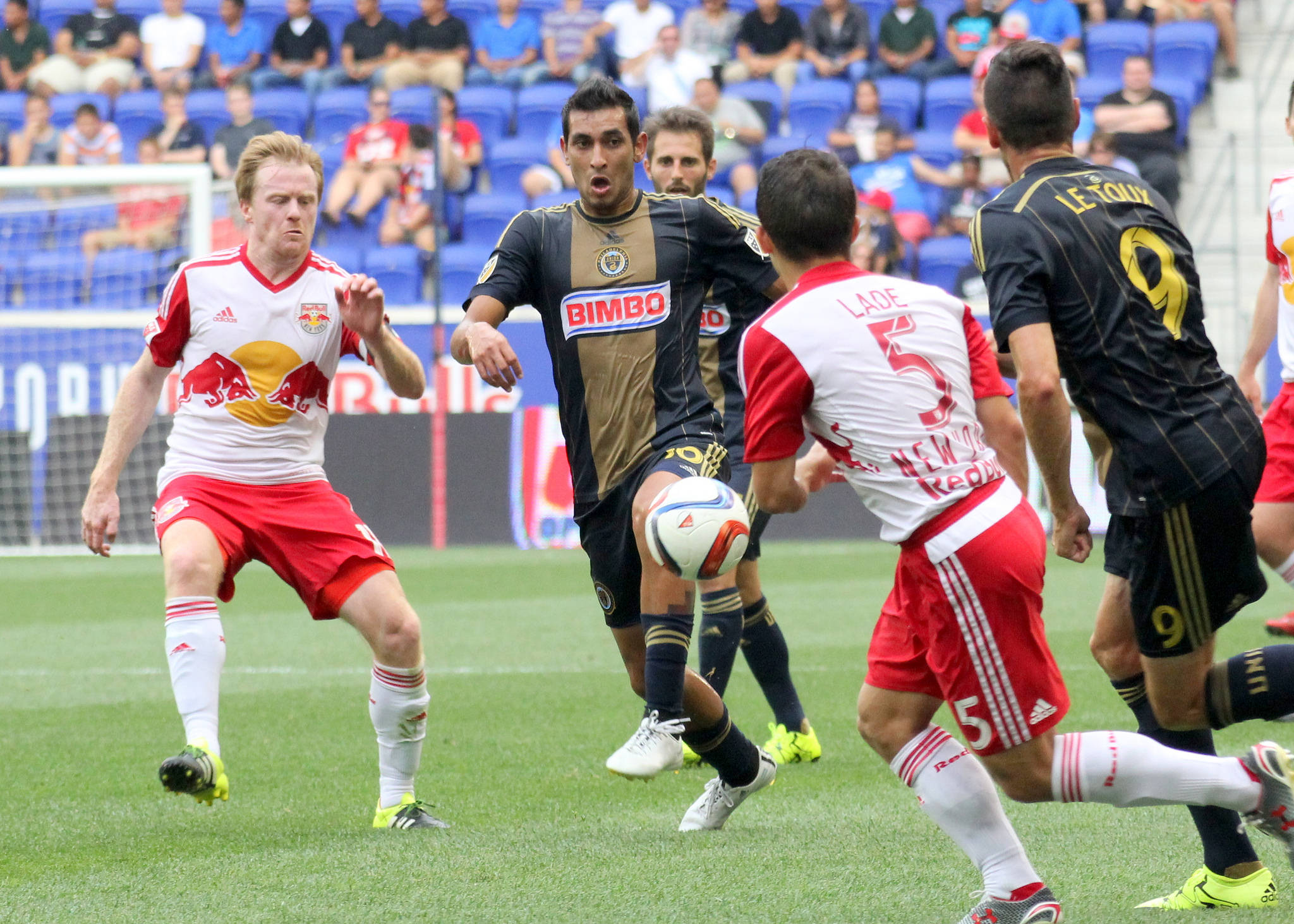 Cristian Maidana flicks up to Sebastien Le Toux
Chaco leaves Perrinelle behind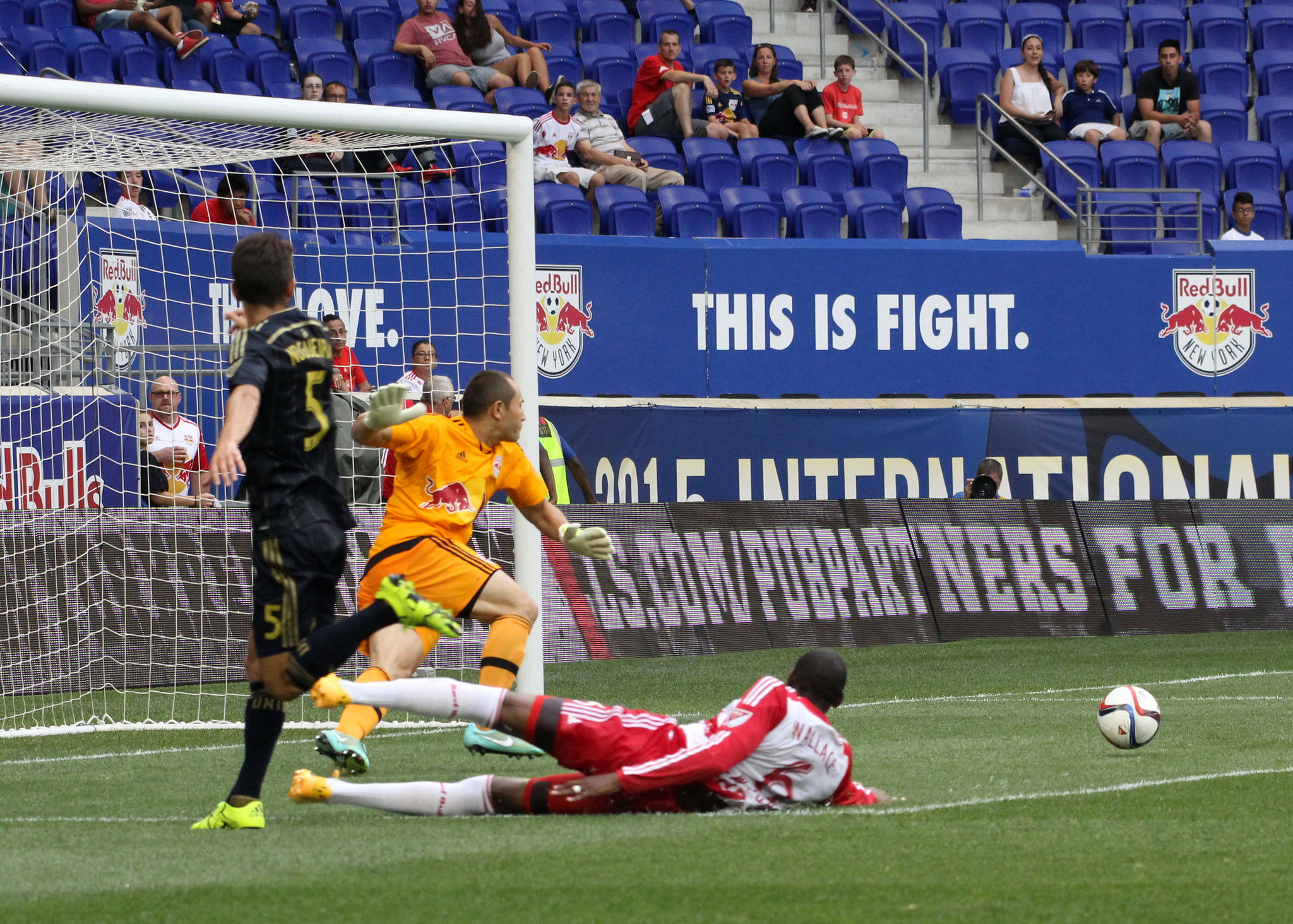 With the Union down to ten men, Vincent Nogueira lays a soft pass across the goal mouth…
…and Eric Ayuk deposits it into the back of the net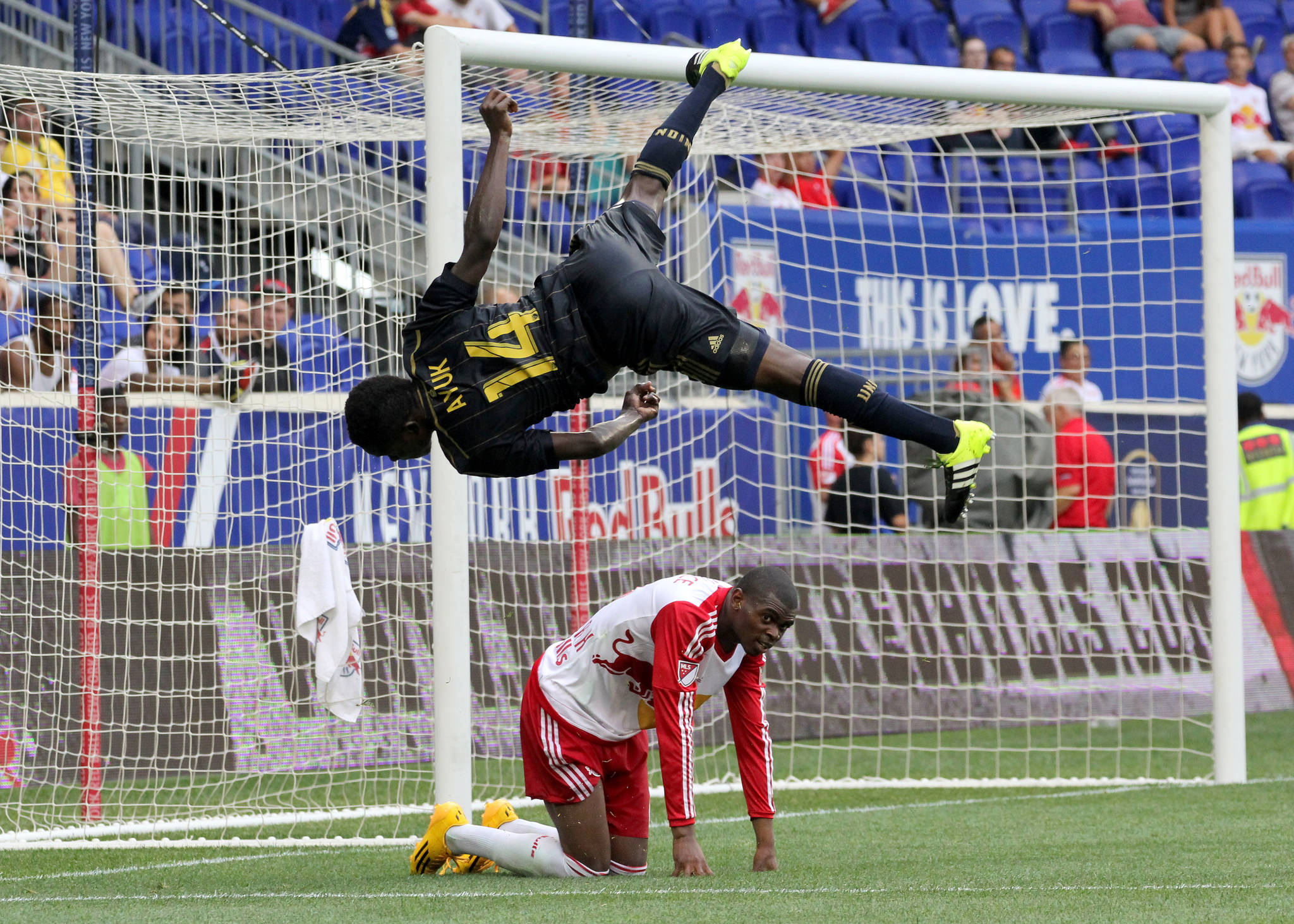 Celebration, Ayuk style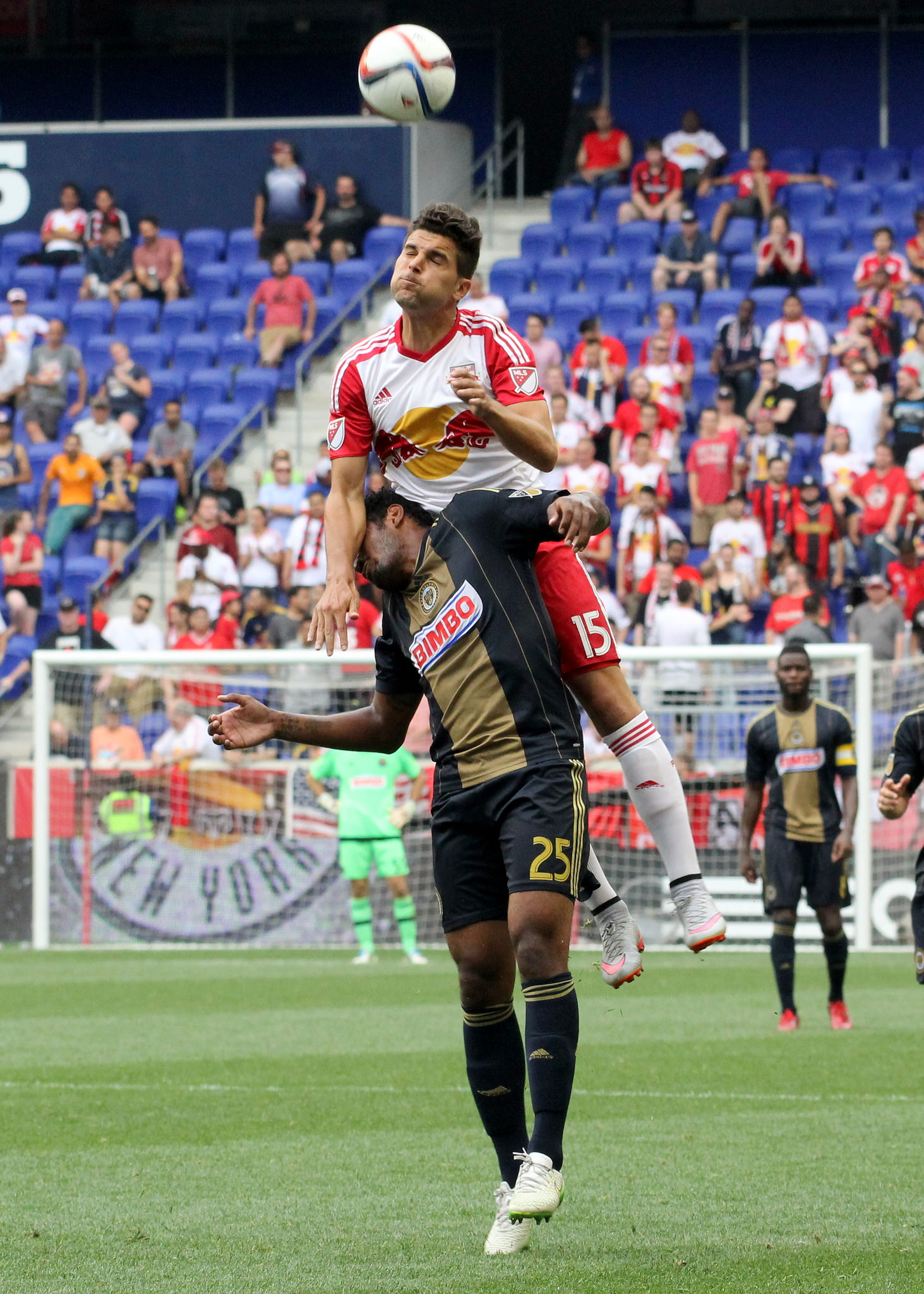 Sheanon Williams gets a face full of elbow from Sal Zizzo
Fabinho takes the ball off the feet of Manolo Sanchez
Nogs puts the moves on Sanchez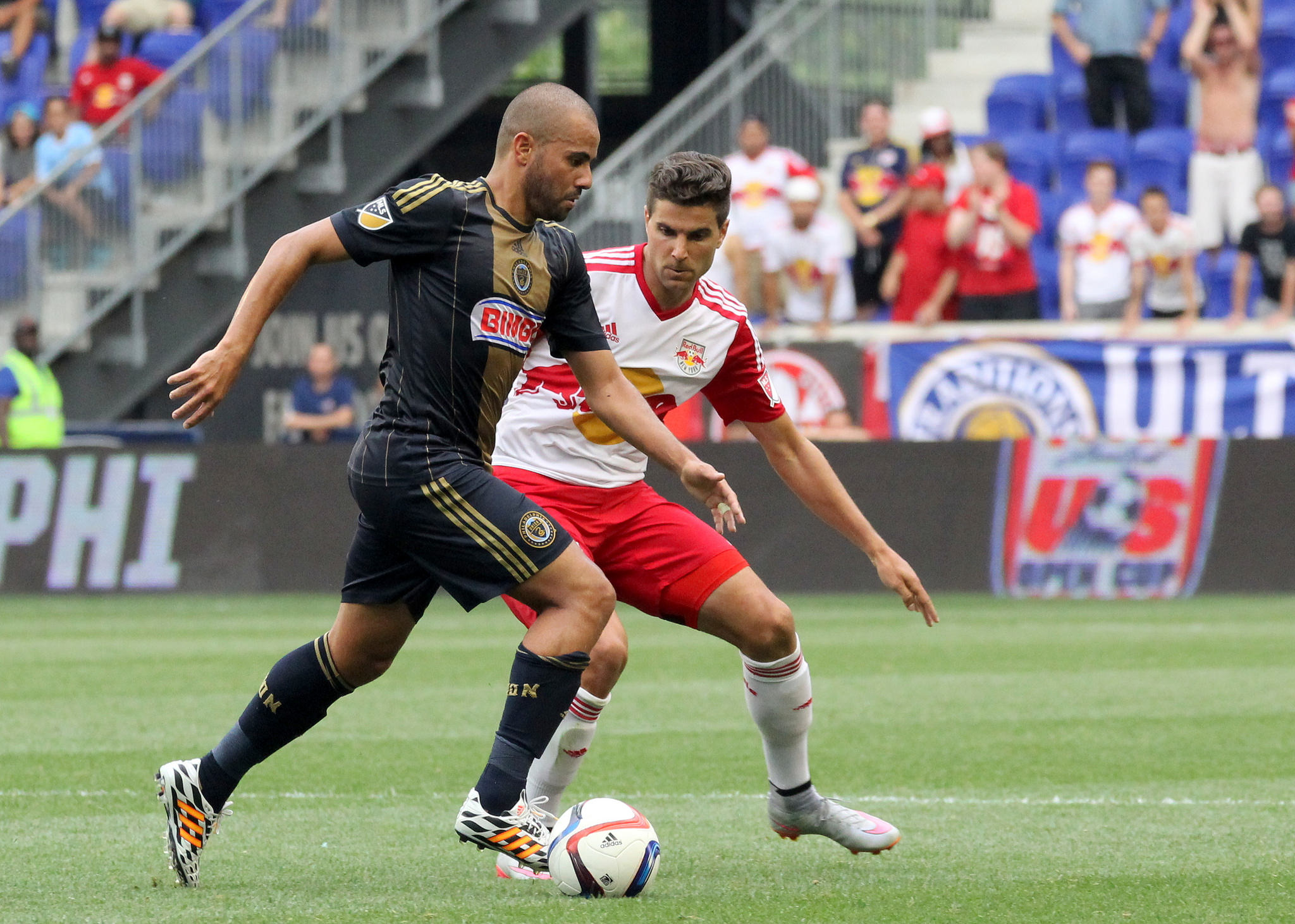 Fred moving through the midfield
Ethan White slows down Lloyd Sam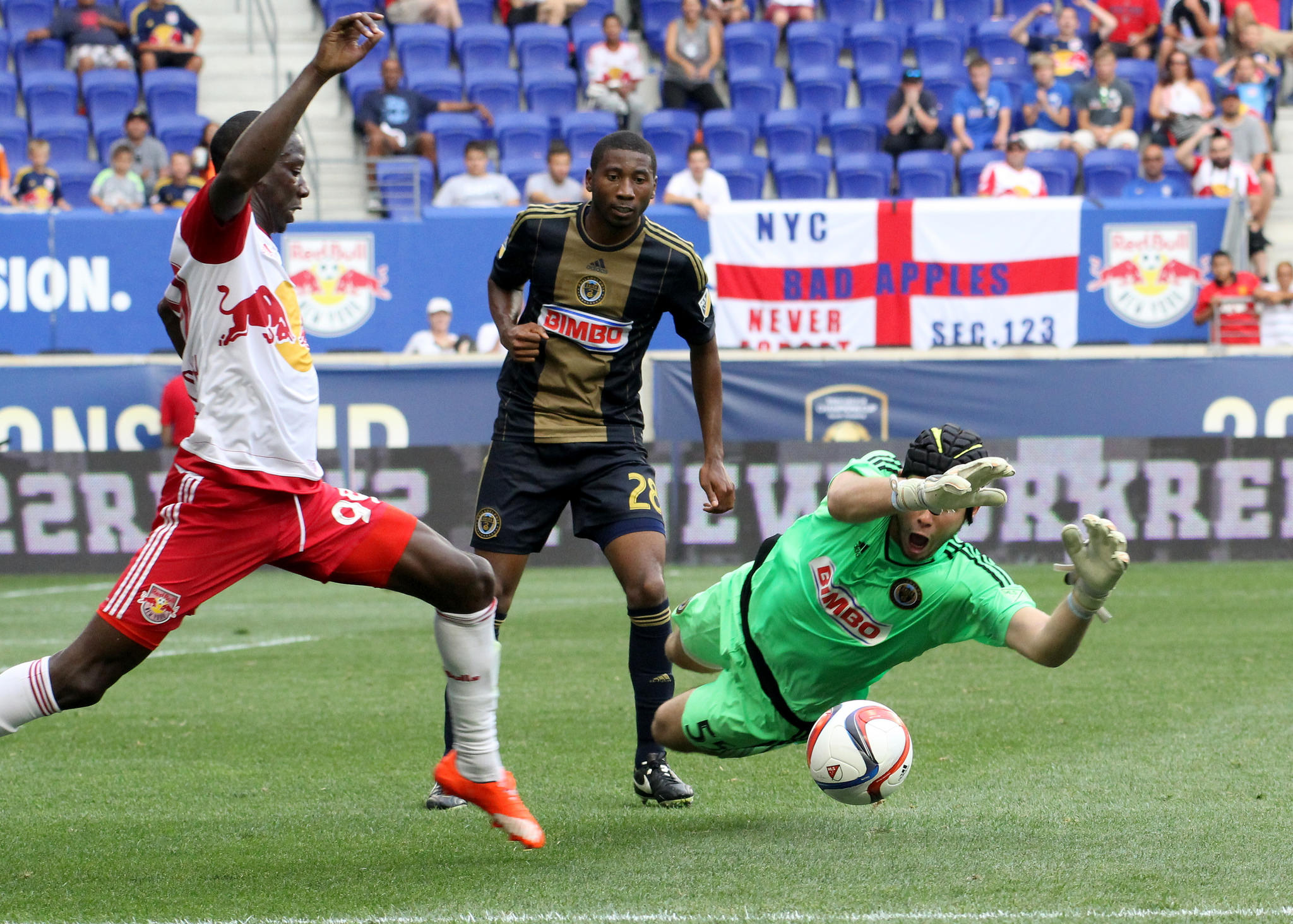 McCarthy cannot get his hands on the ball before Bradley Wright-Phillips pokes it free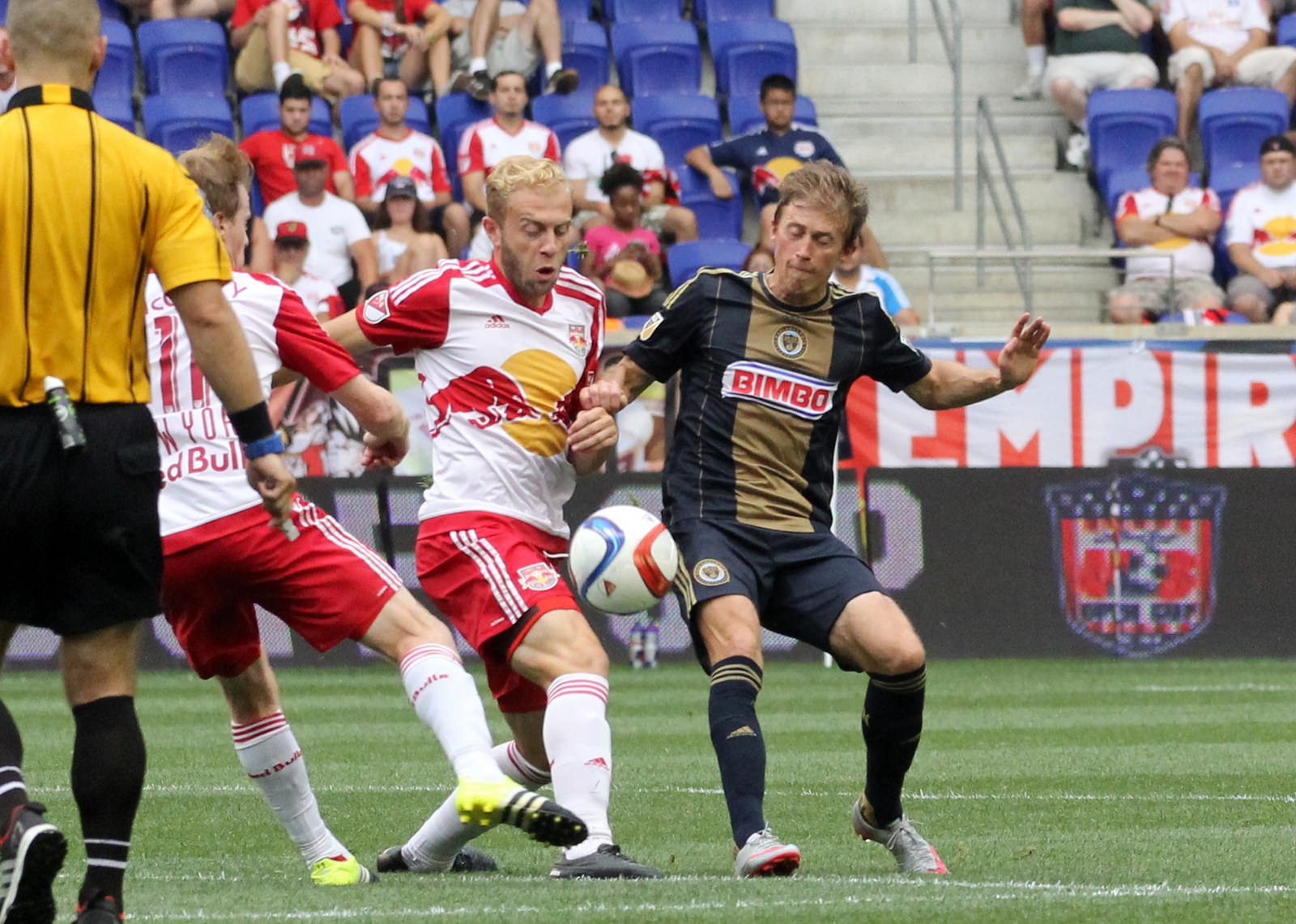 Brian Carroll out touches Mike Grella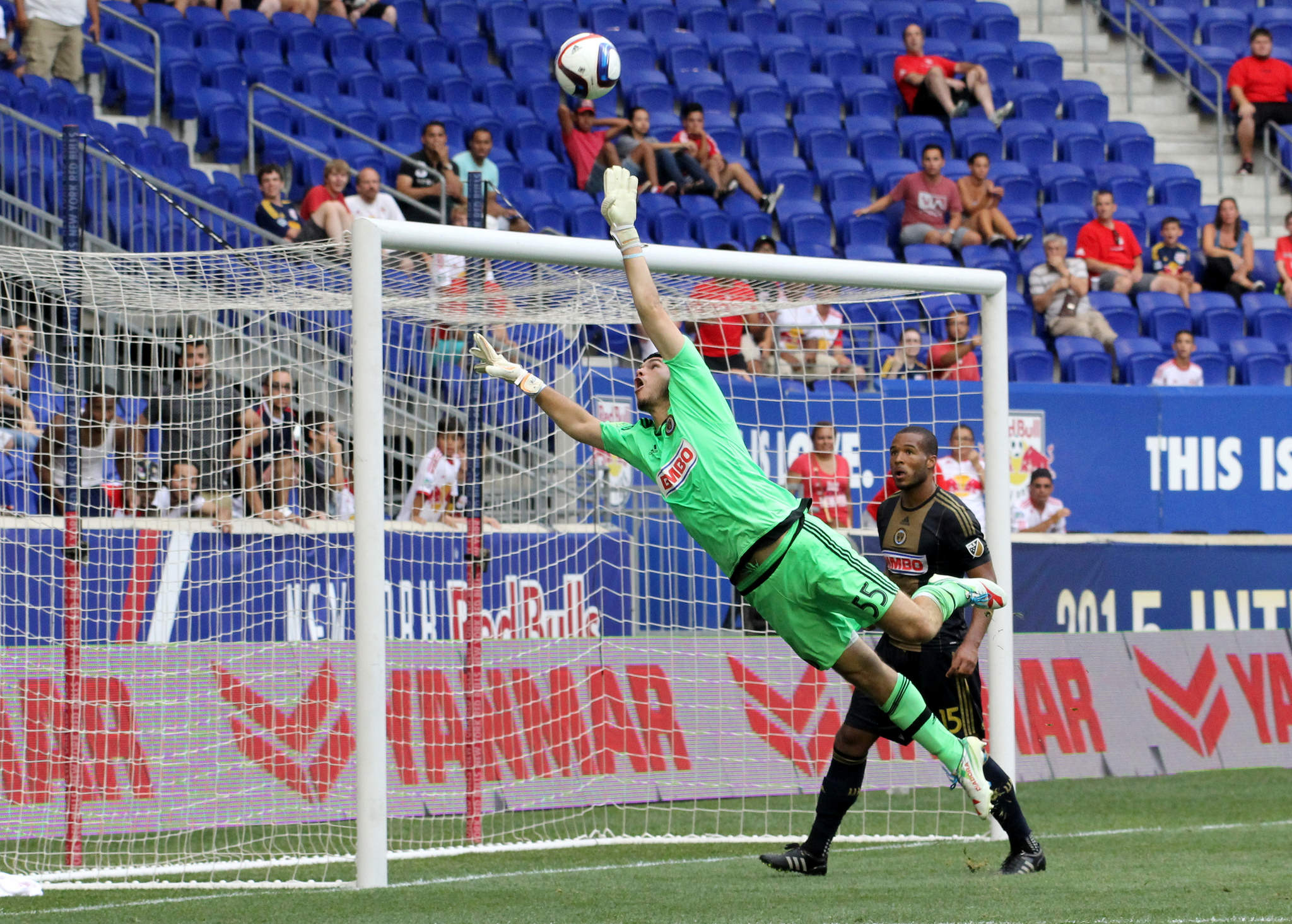 McCarthy was kept busy all game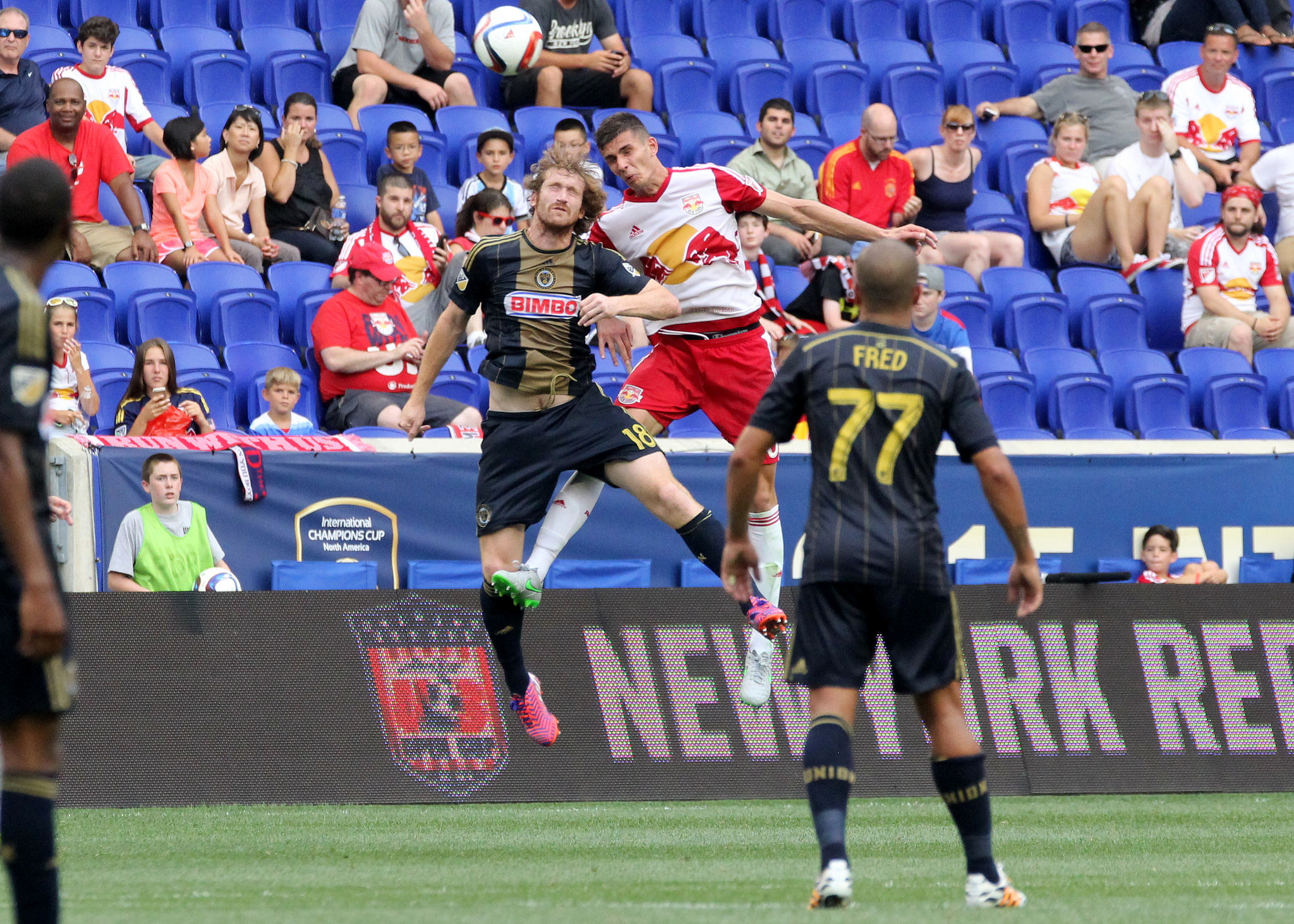 Fernando Aristeguieta knocks heads with Matt Miazga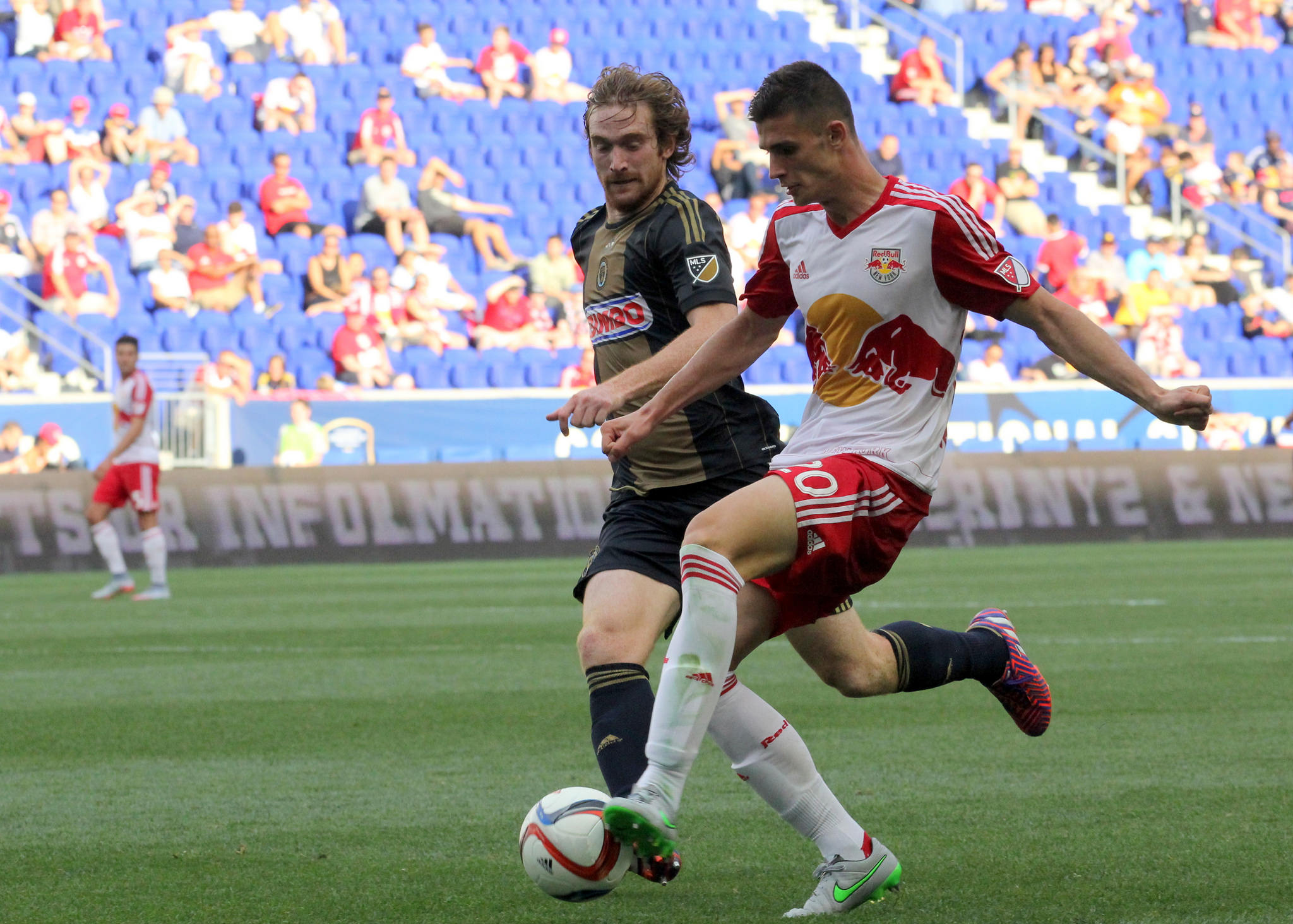 Miazga doesn't know it yet but he's about to get his pocket picked by Aristeguita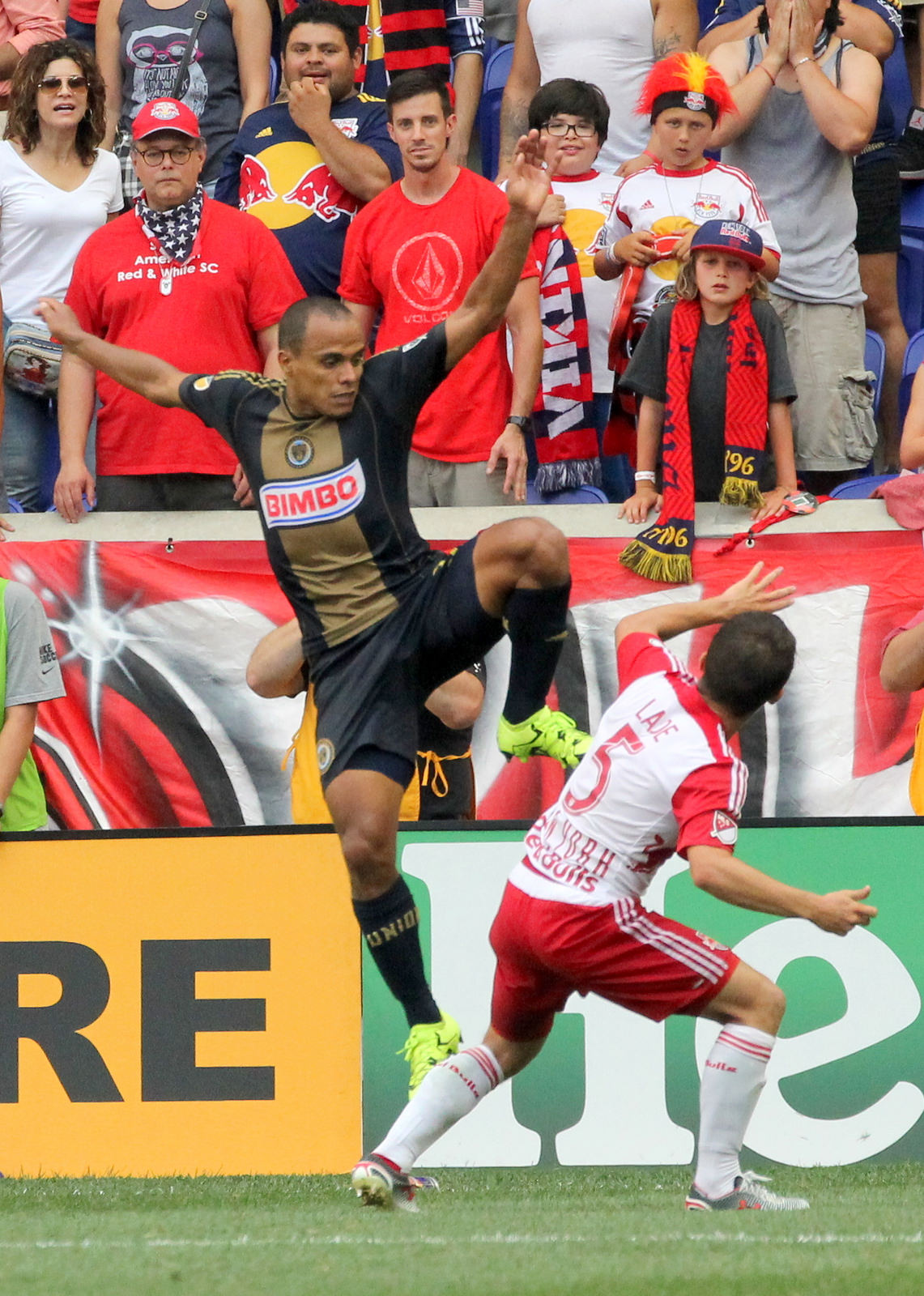 Lade had no defense for Fabinho and his flying crane move
McCarthy continued to make saves during the extra time periods
Referee Chris Penso must have been getting bonus money per cards given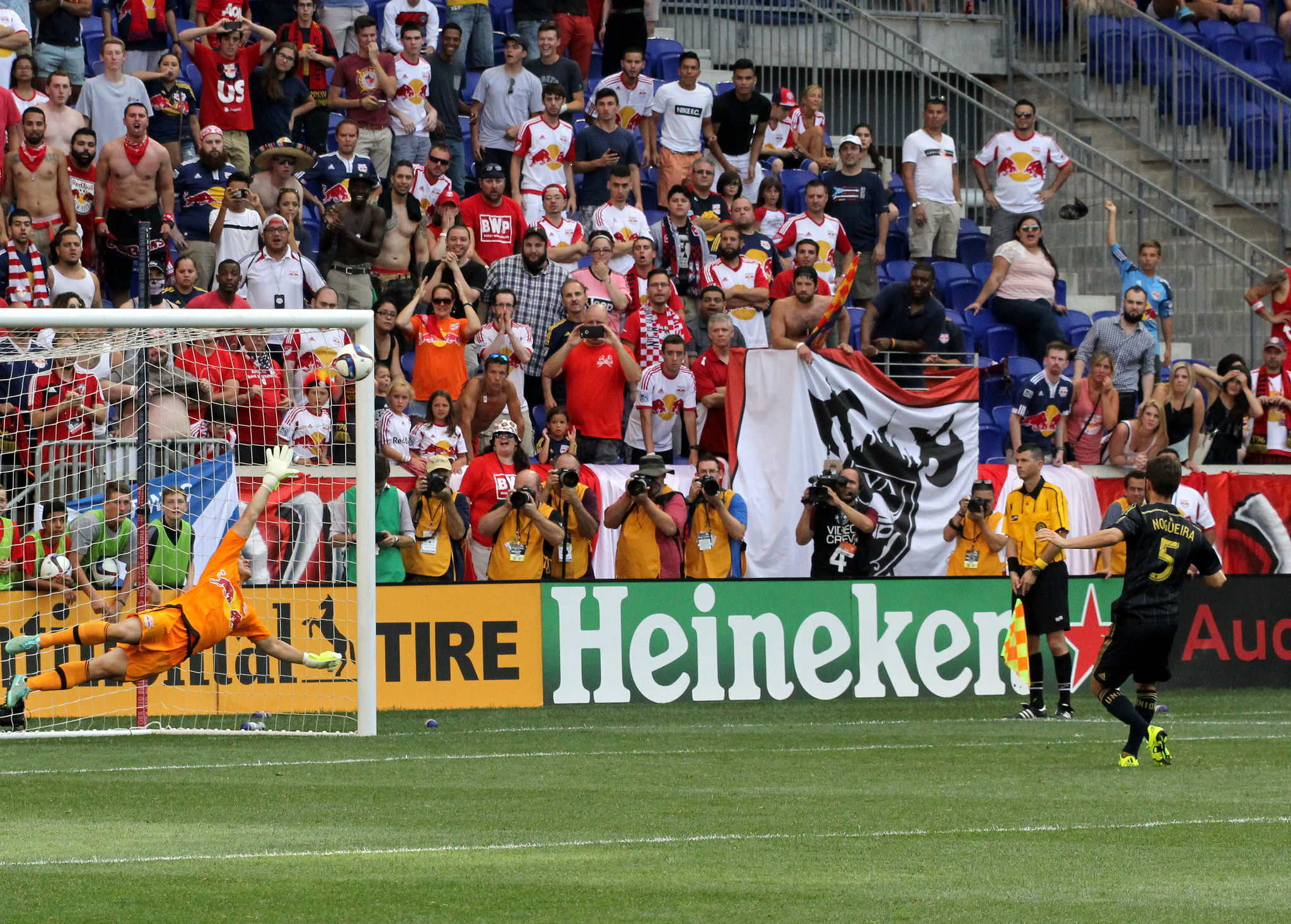 Nogs with the perfect placement during the penalty kick shootout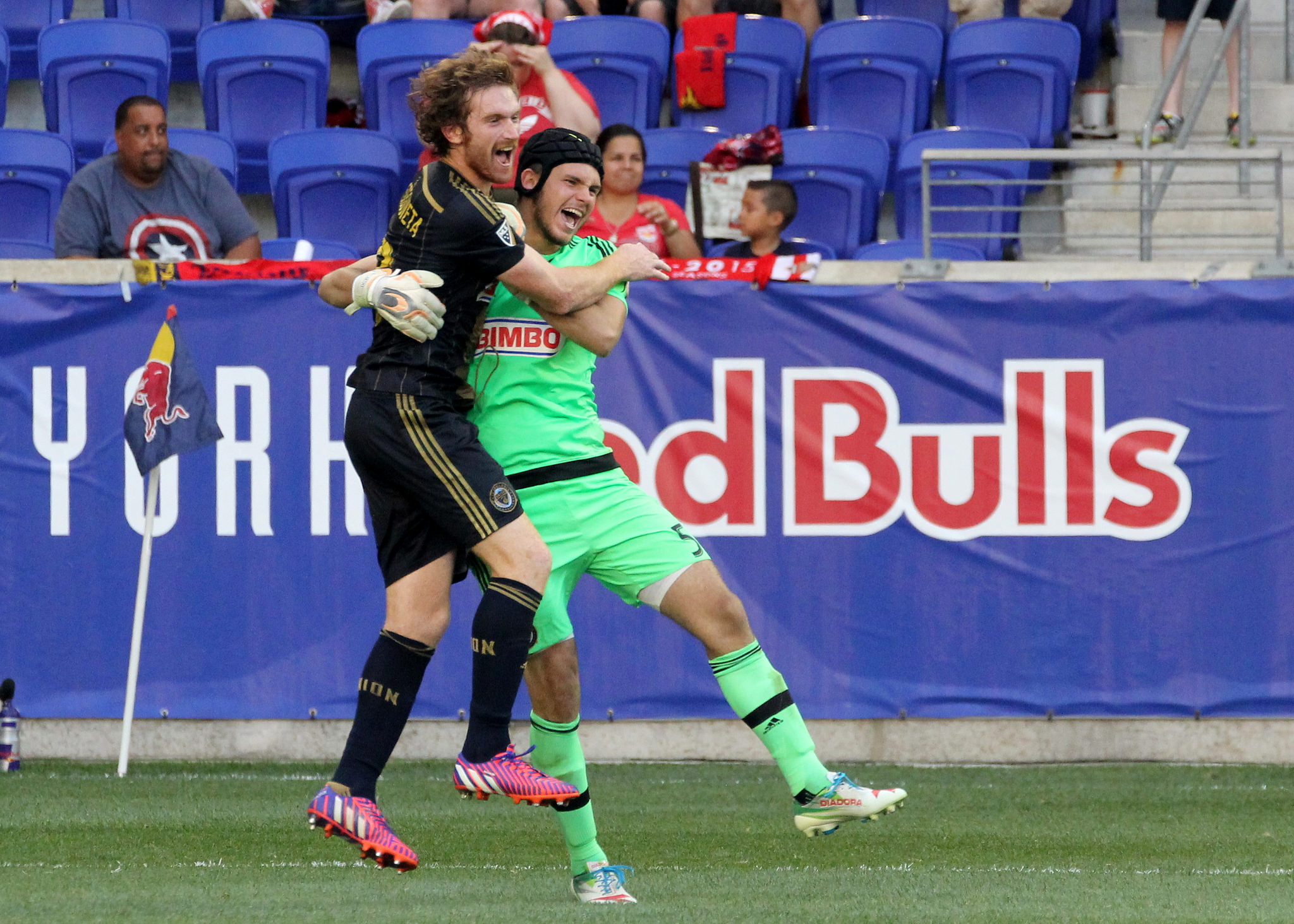 After nailing the winning penalty kick, Aristeguieta and McCathy started the celebration
The Union piled on McCarthy after the win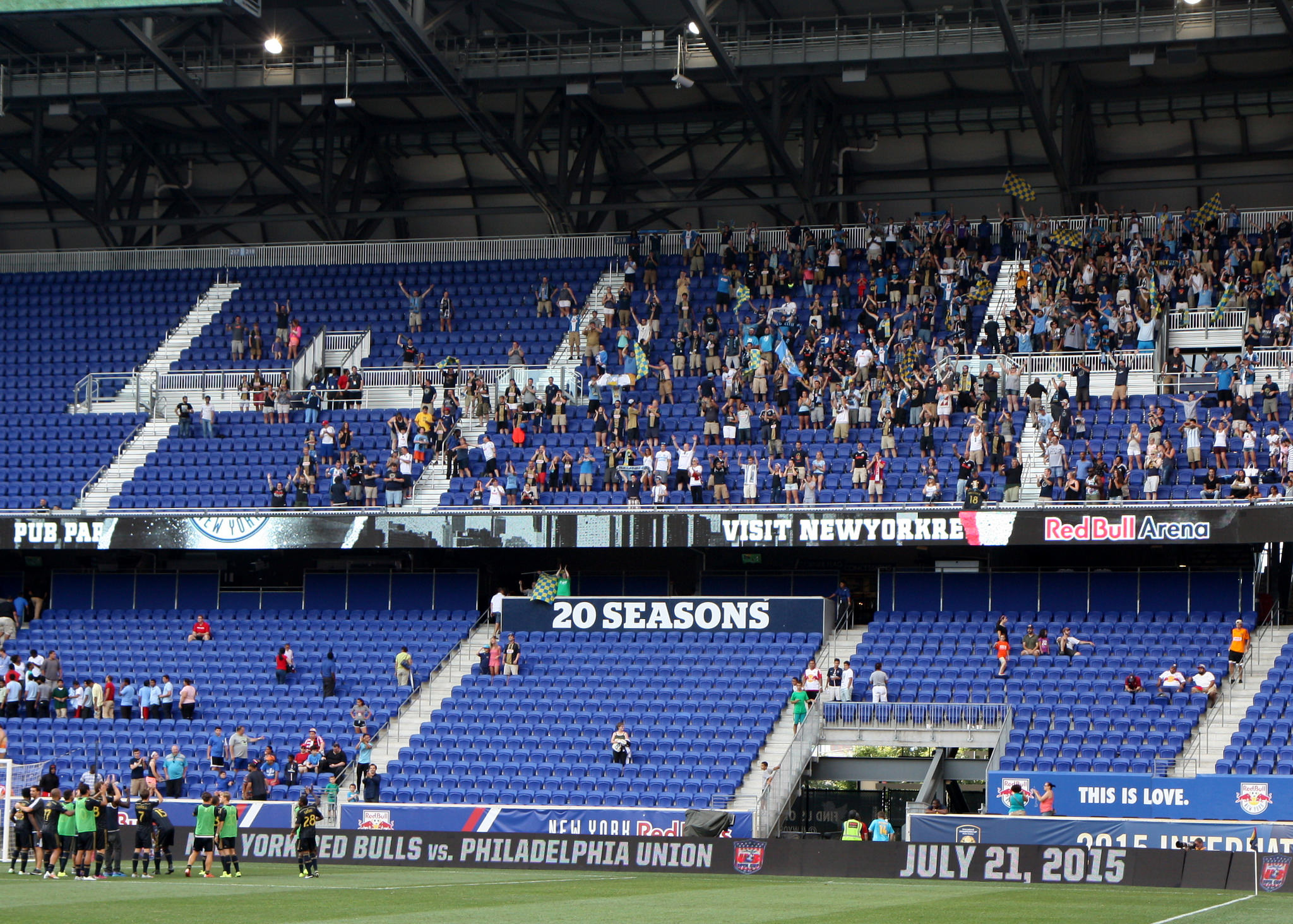 Applauding the fans for coming up for the game
For more photos, check out Paul's Flickr page and feel free to leave comments.