PSP photographer Paul Rudderow was on hand for another rain drenched game Tuesday night as the Philadelphia Union came from behind to defeat DC United 2-1 in US Open Cup play. Here's a look at what he saw.
I'm not saying the stands were empty but there was space to spread out and enjoy your burger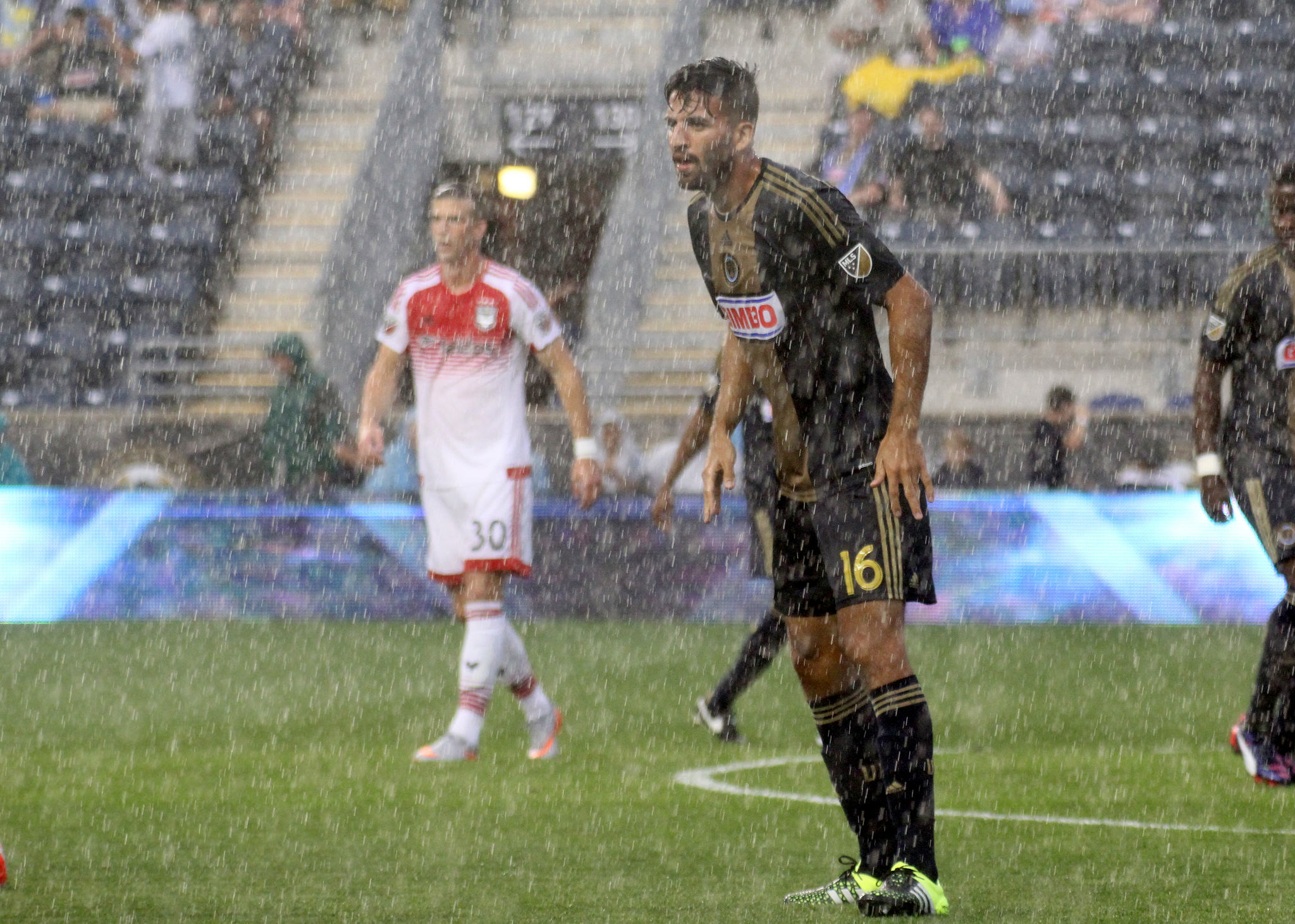 Then the game started. And so did the rain.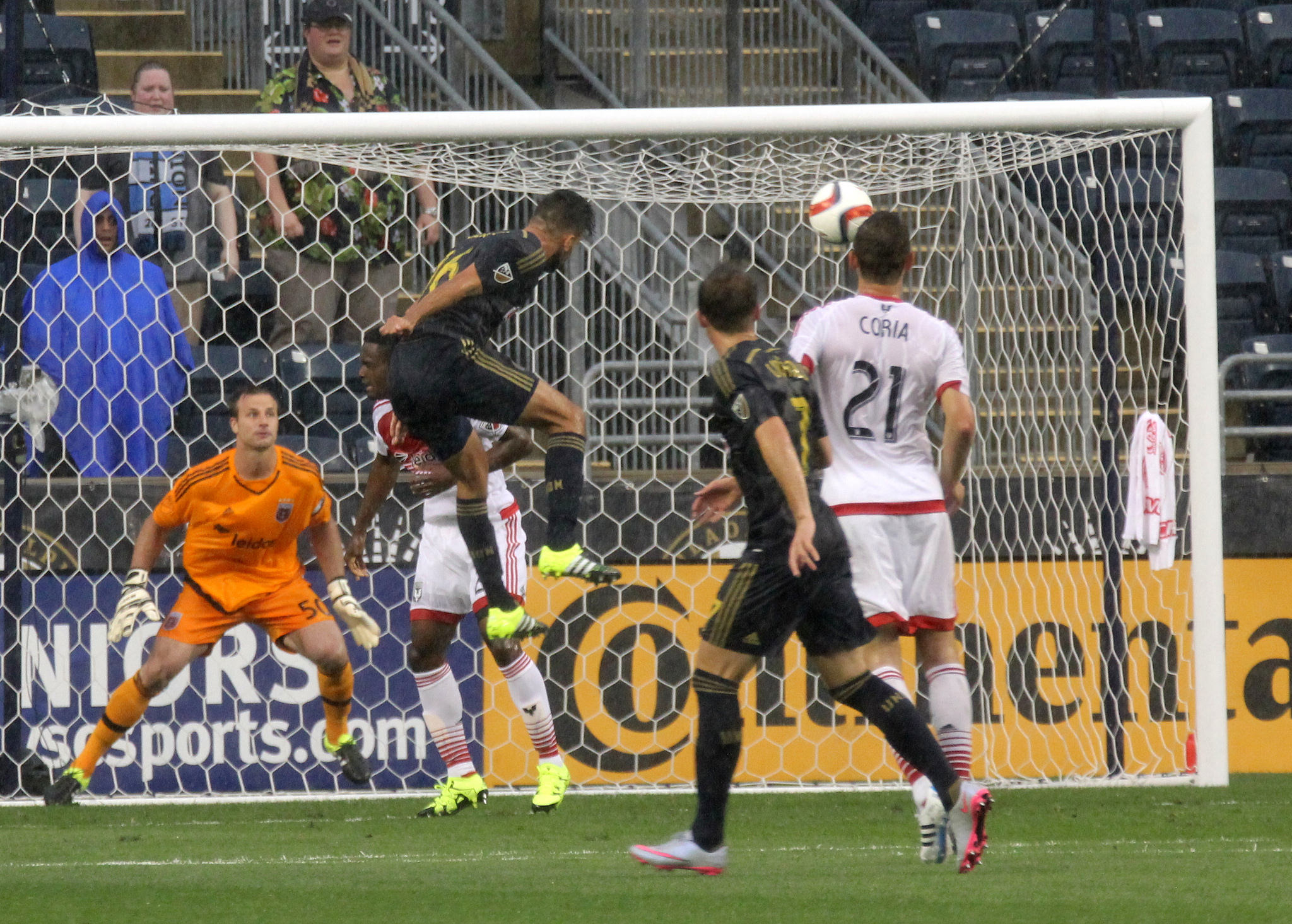 Richie Marquez gets an early look at goal
Vincent Nogueira pulls away from Markus Halsti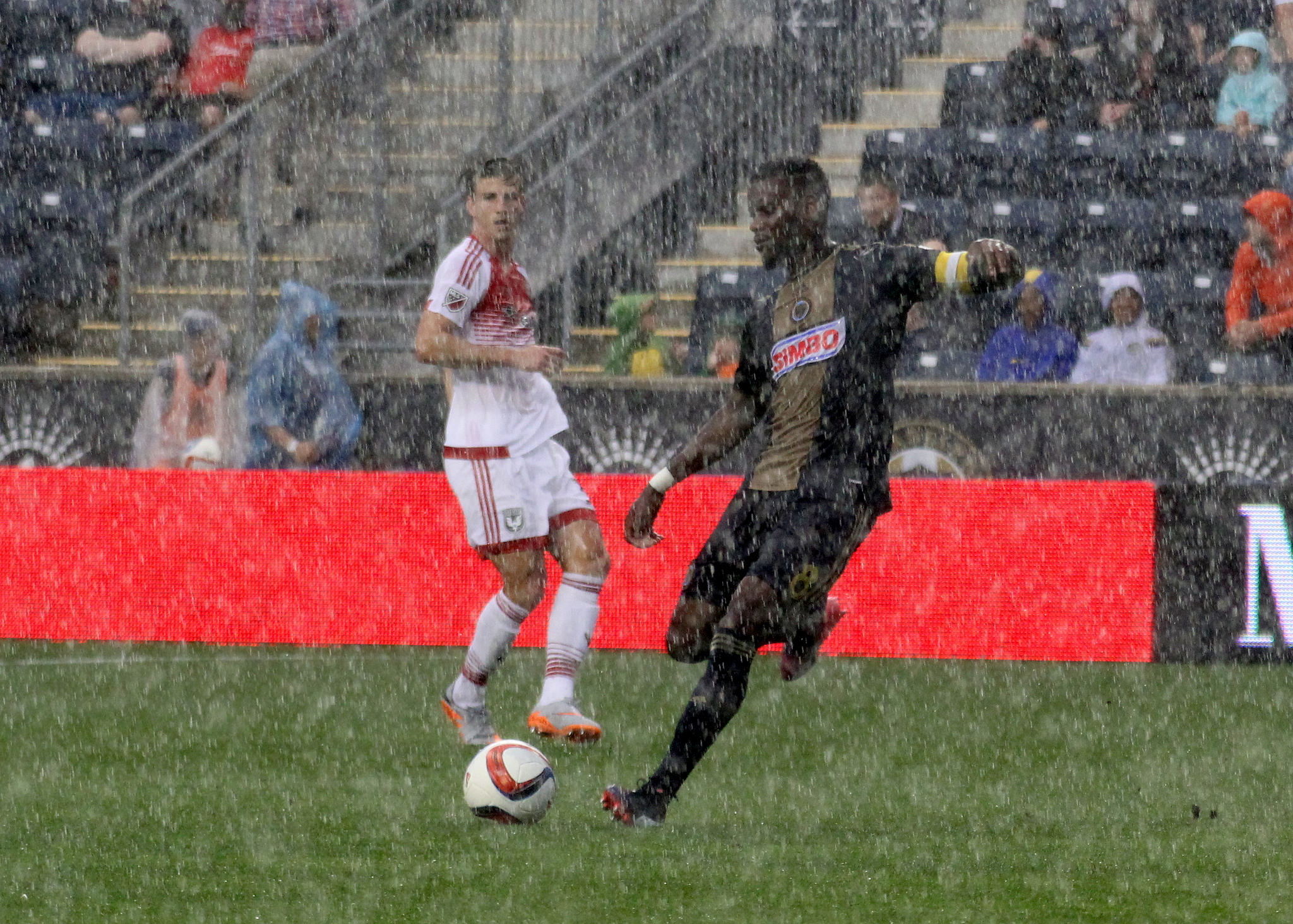 Maurice Edu pelts one up field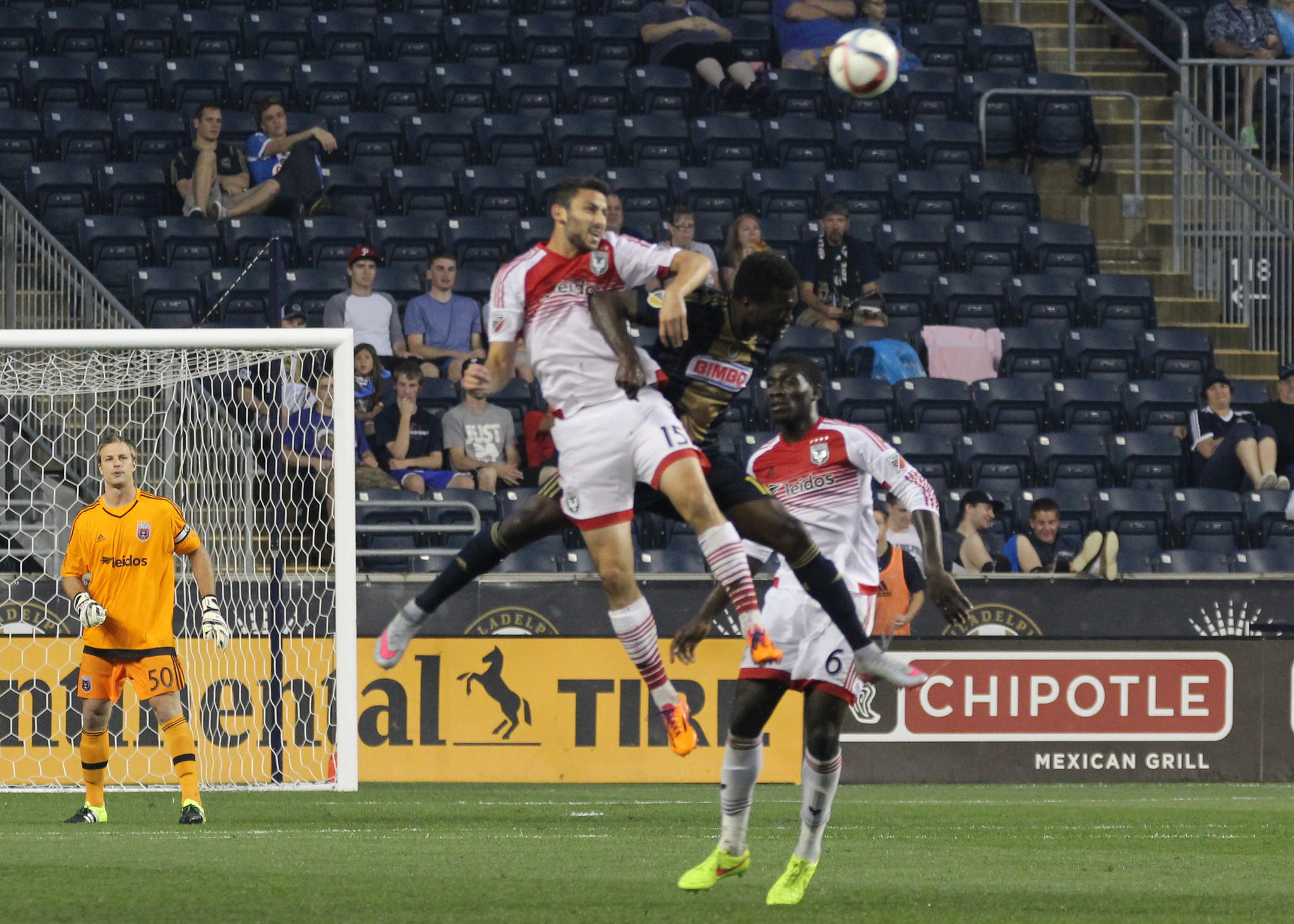 C.J. Sapong goes up with Steve Birnbaum for the header
Sapong then went up with Kofi Opare only to come down with a red card
Sheanon Williams tries to steal the ball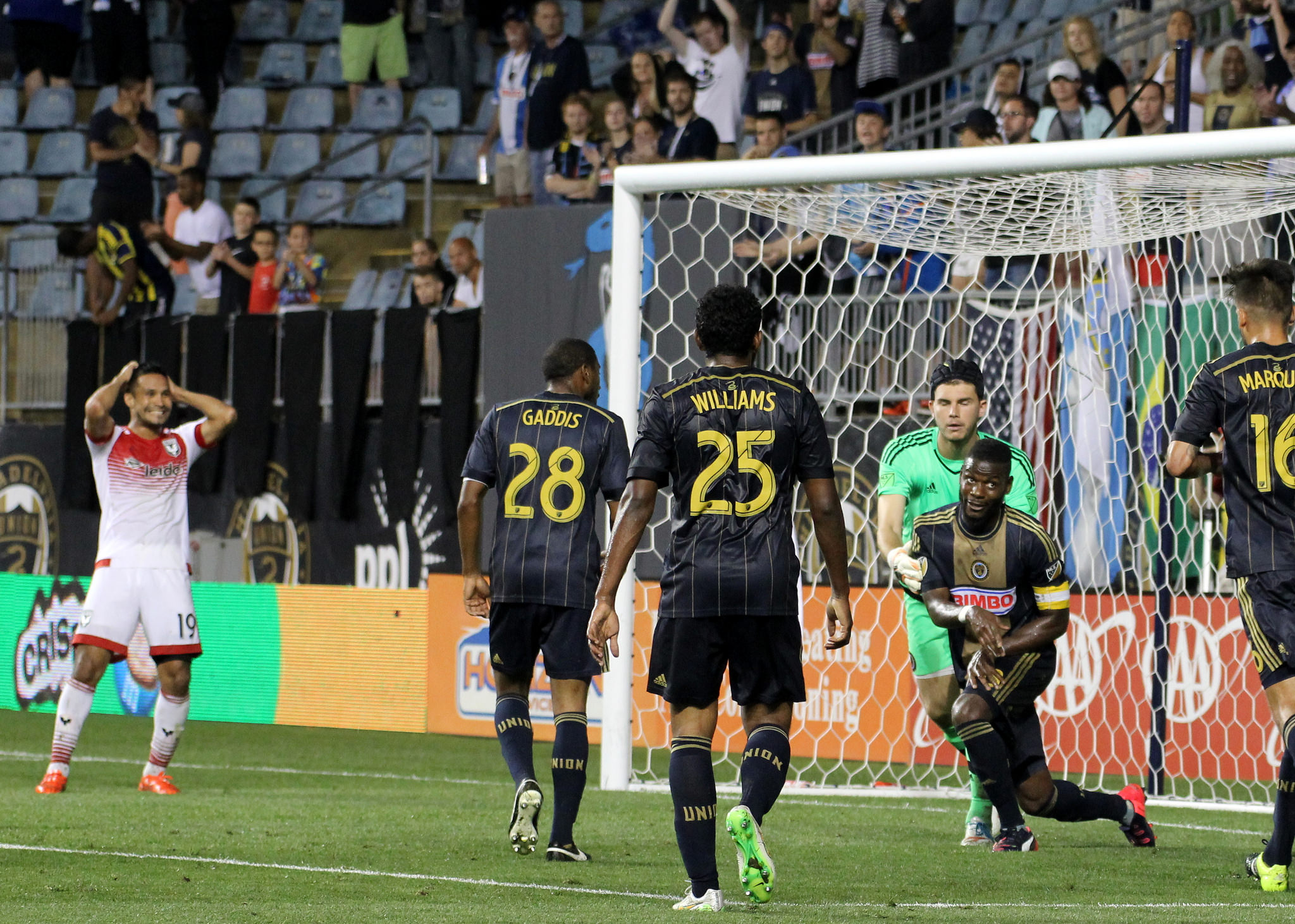 Edu knows he got lucky on that save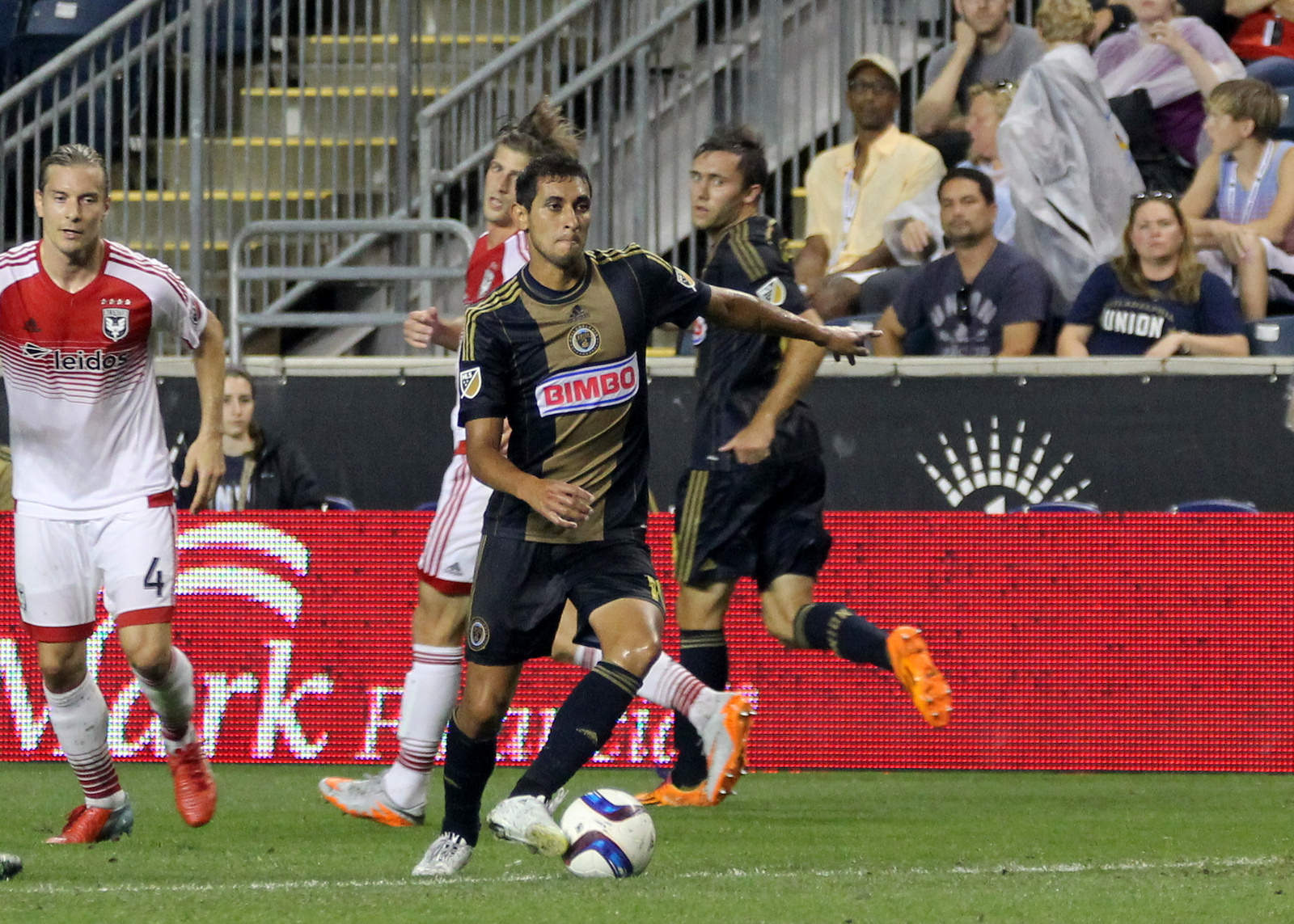 Cristain Maidana controls the midfield
Jim Curtin offers referee Fotis Bazakos a spare set of glasses
Marquez heads out of danger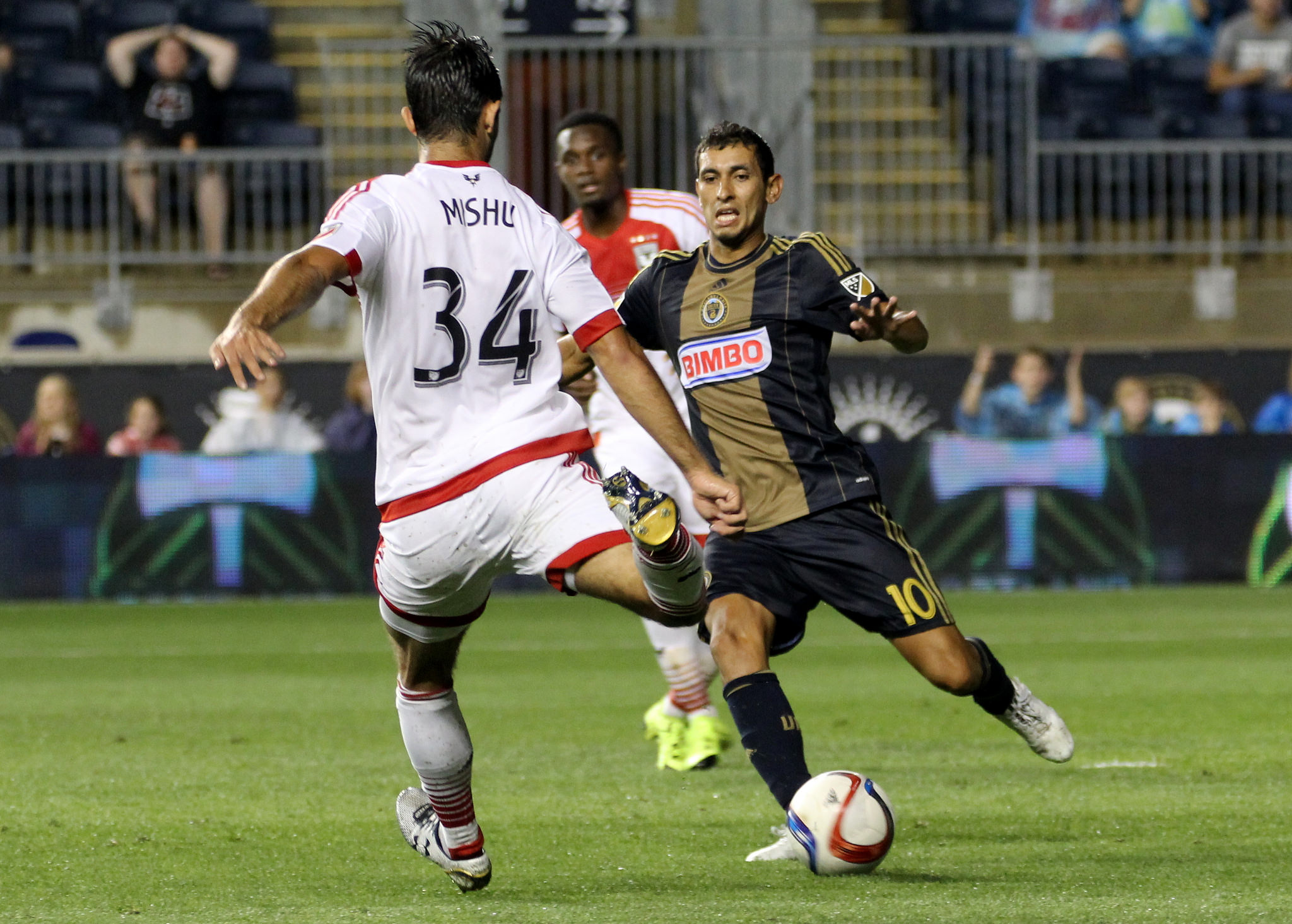 Luke Mishu clears before Maidana can react to Wenger's double post shot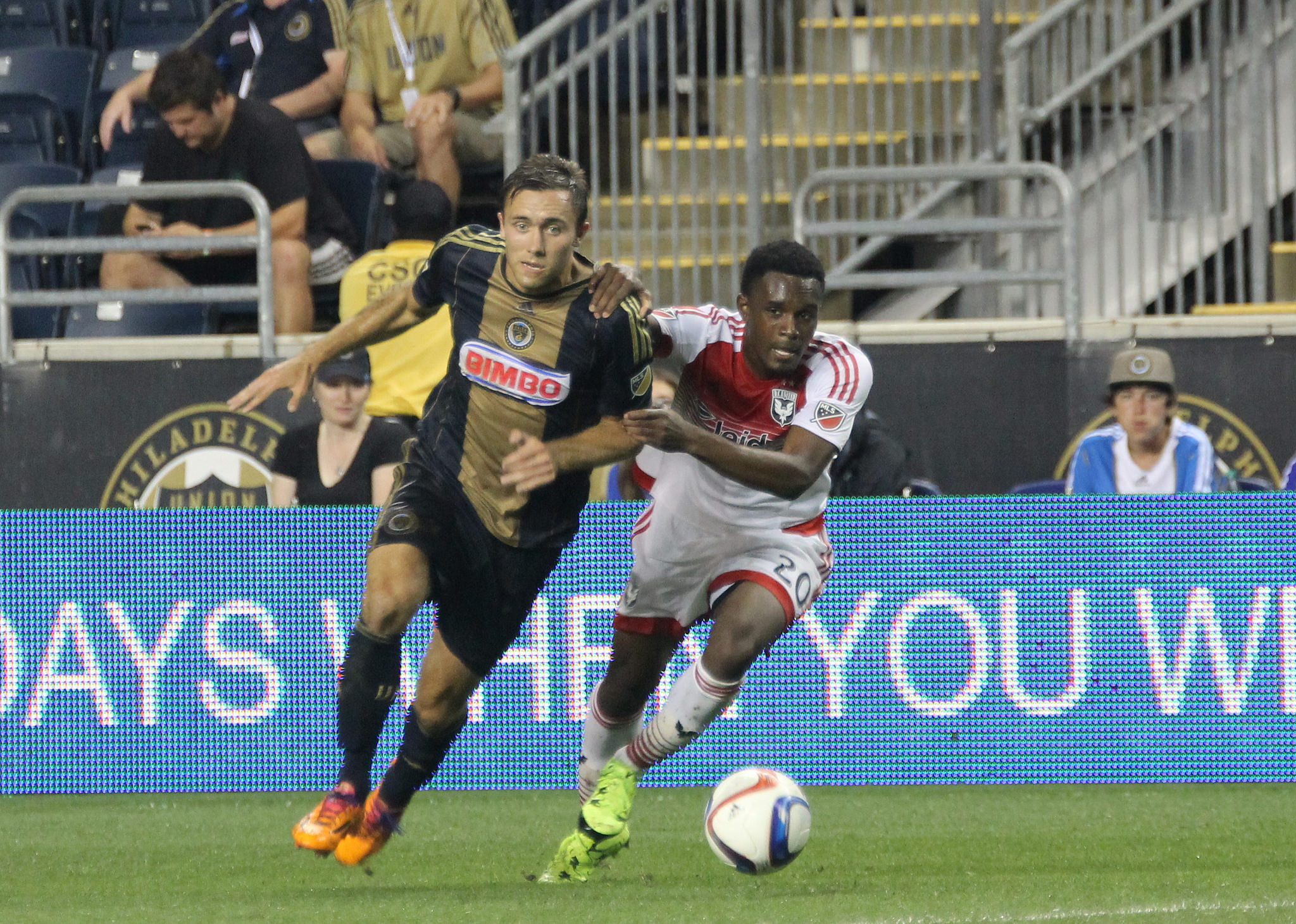 Wenger fights past Jalen Robinson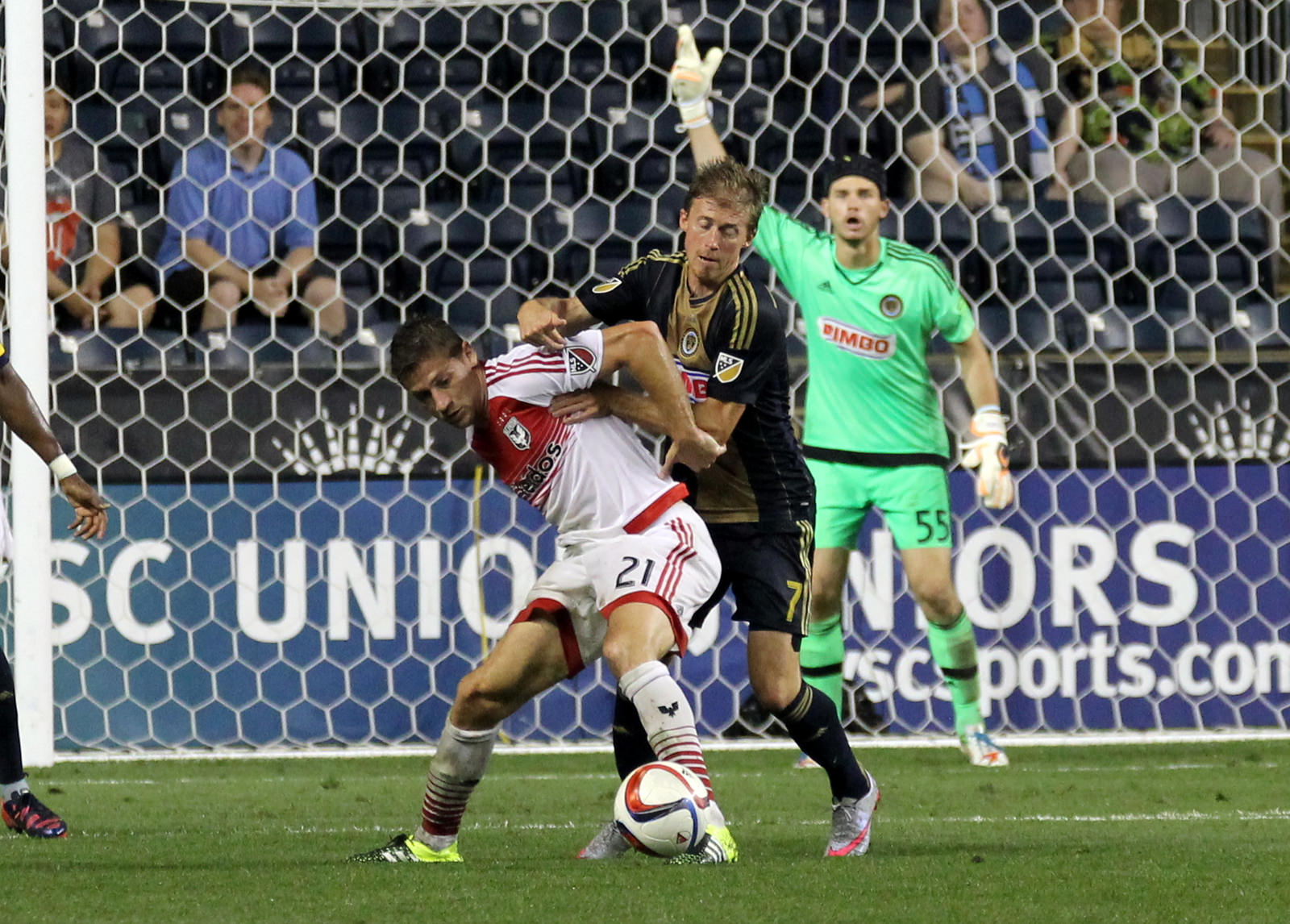 Brian Carroll slows down Facundo Coria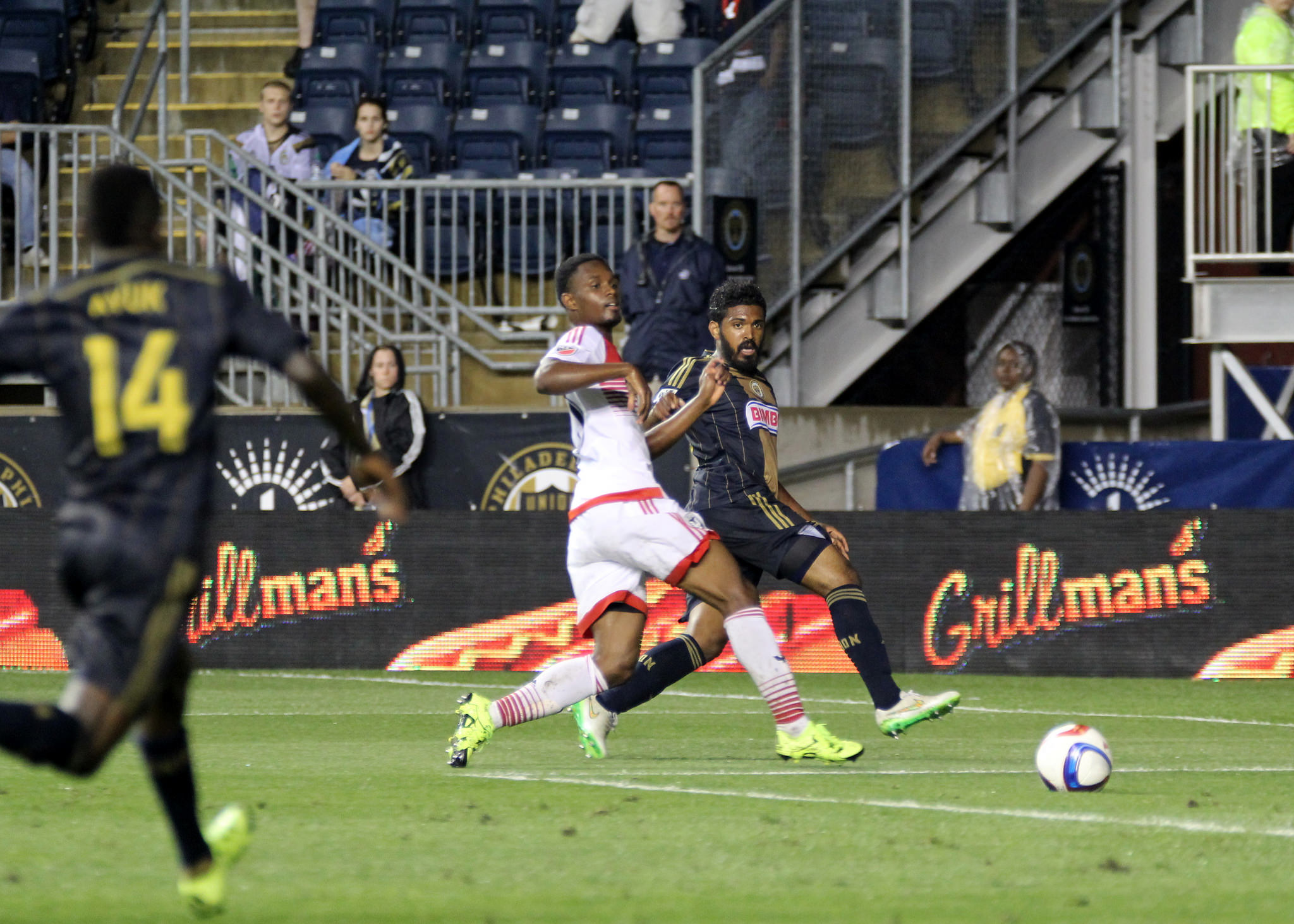 Sheanon Williams places a sweet pass to a breaking Eric Ayuk…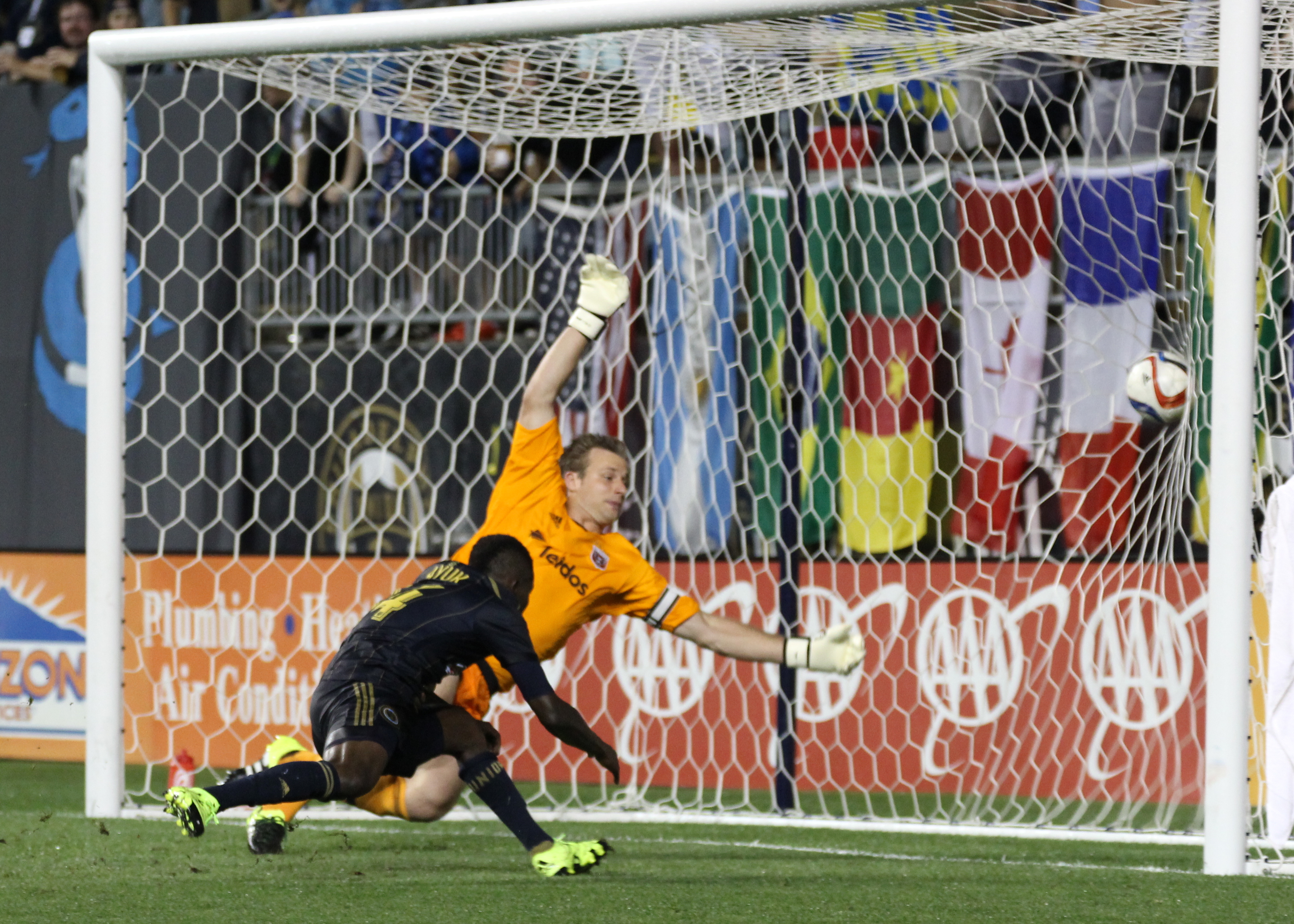 …and Ayuk finds the back of the net to tie the game
Wenger heads it past Birnbaum
Ray Gaddis turns past Conor Doyle
Ayuk helps out on defense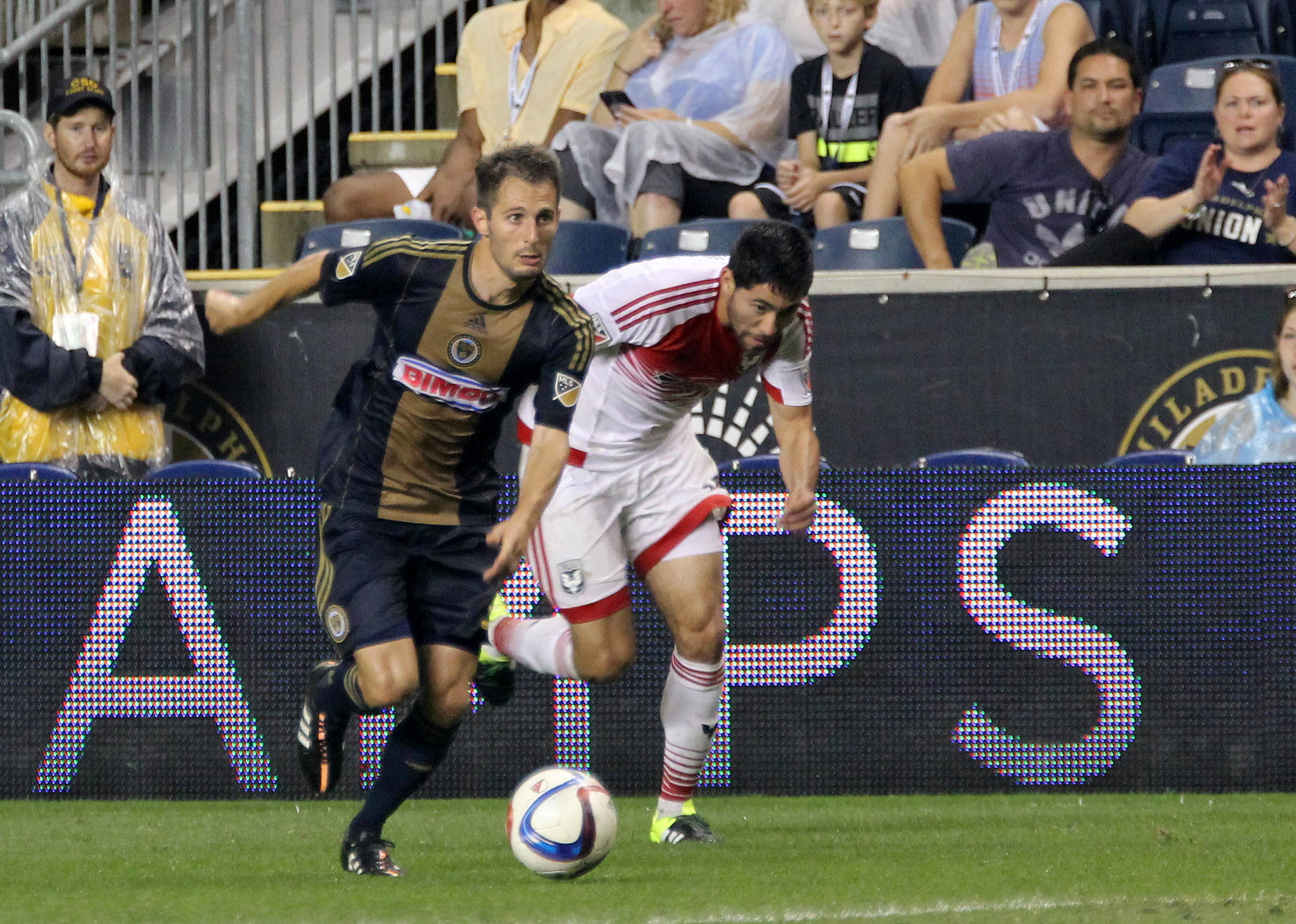 Nogs sprints up field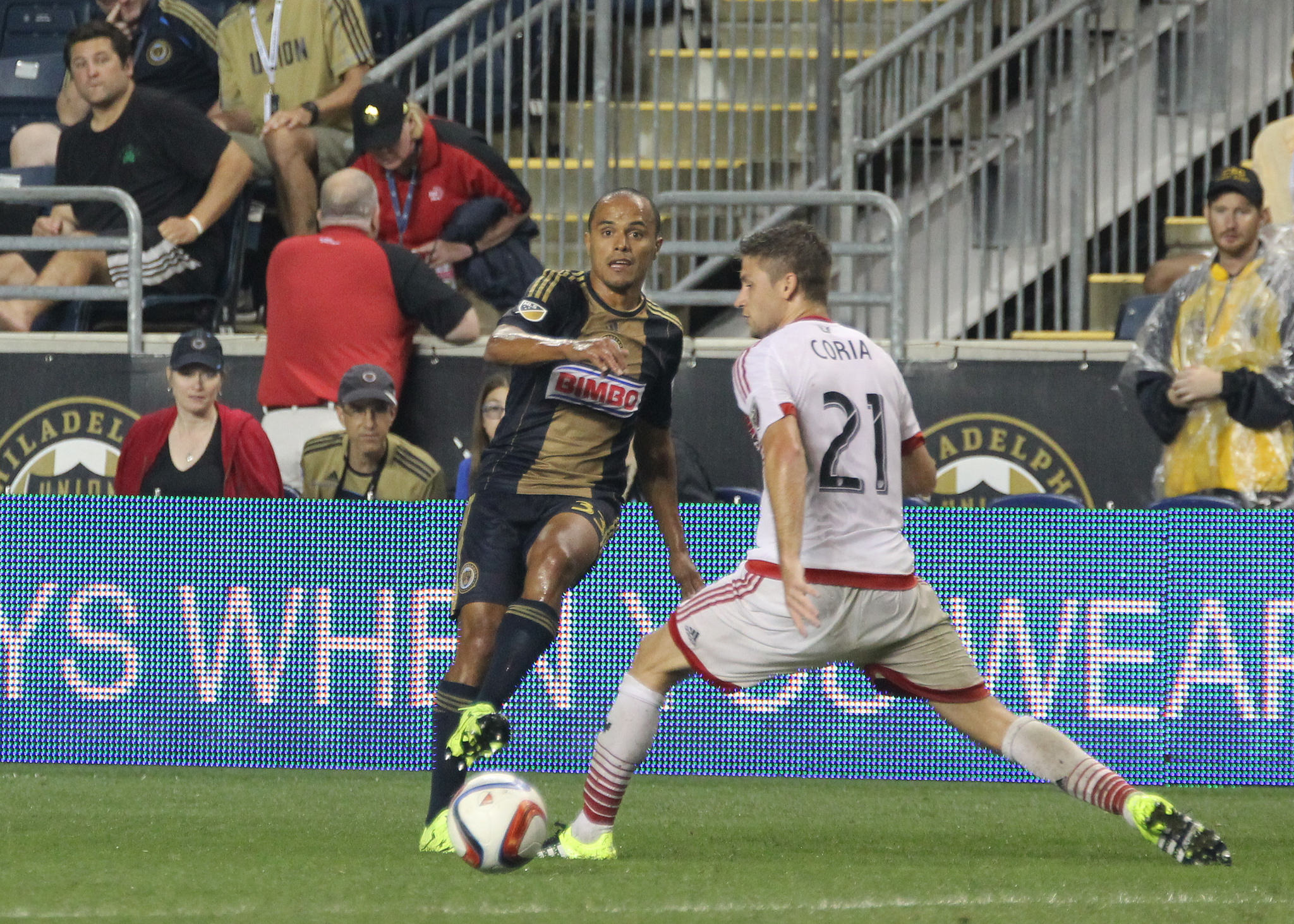 Fabinho passes past Coria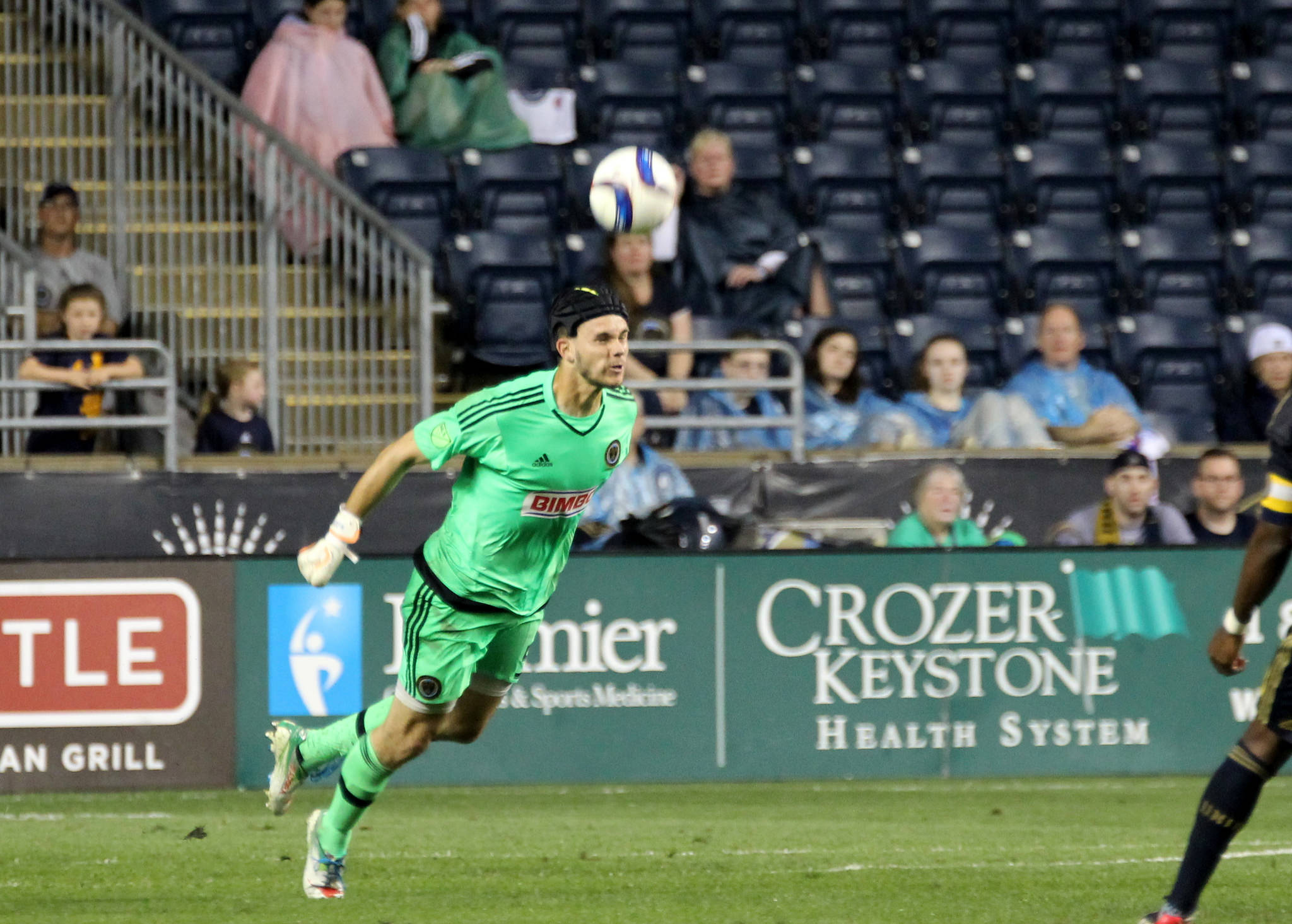 John McCarthy using his head outside the eighteen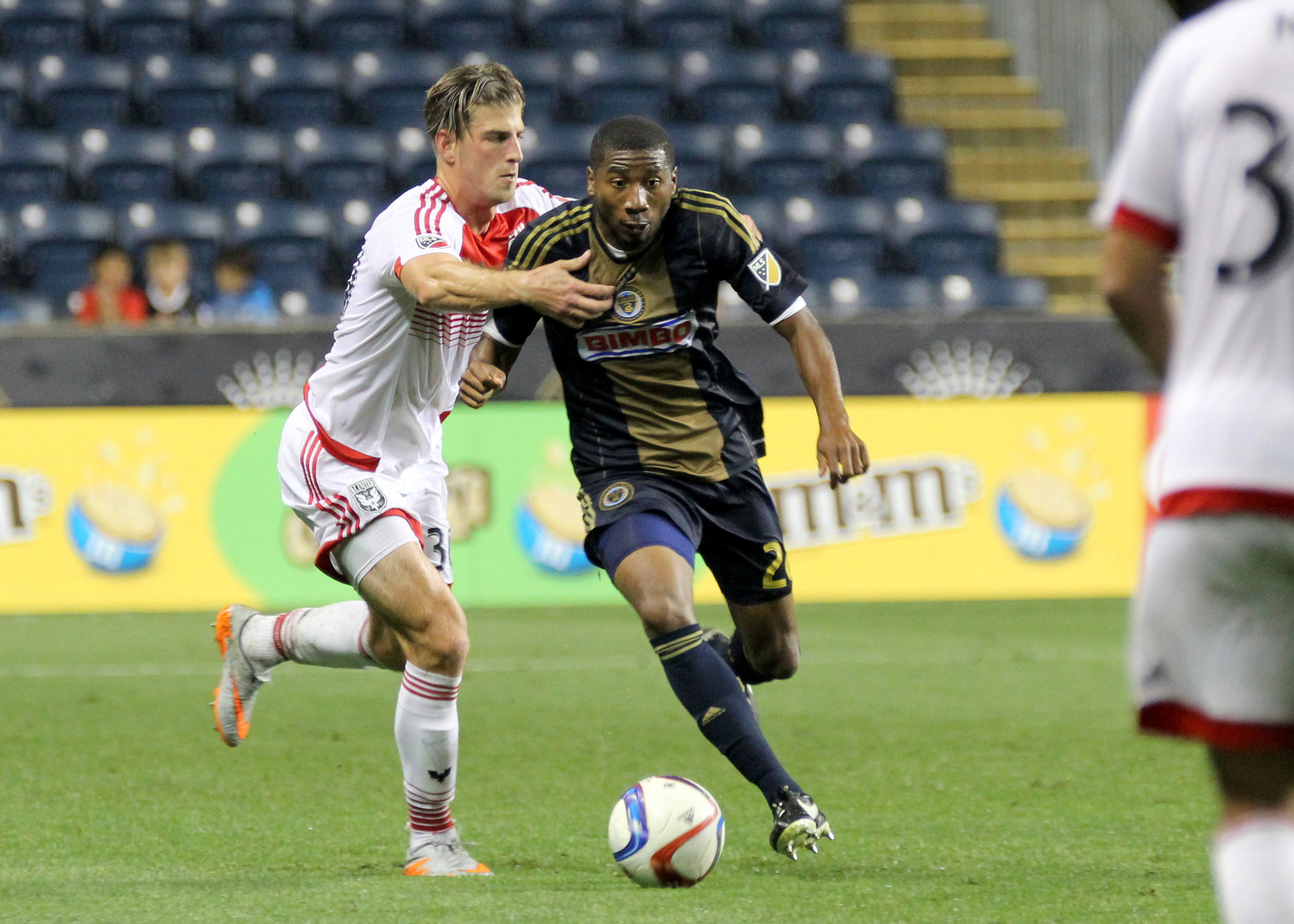 Gaddis shakes off Doyle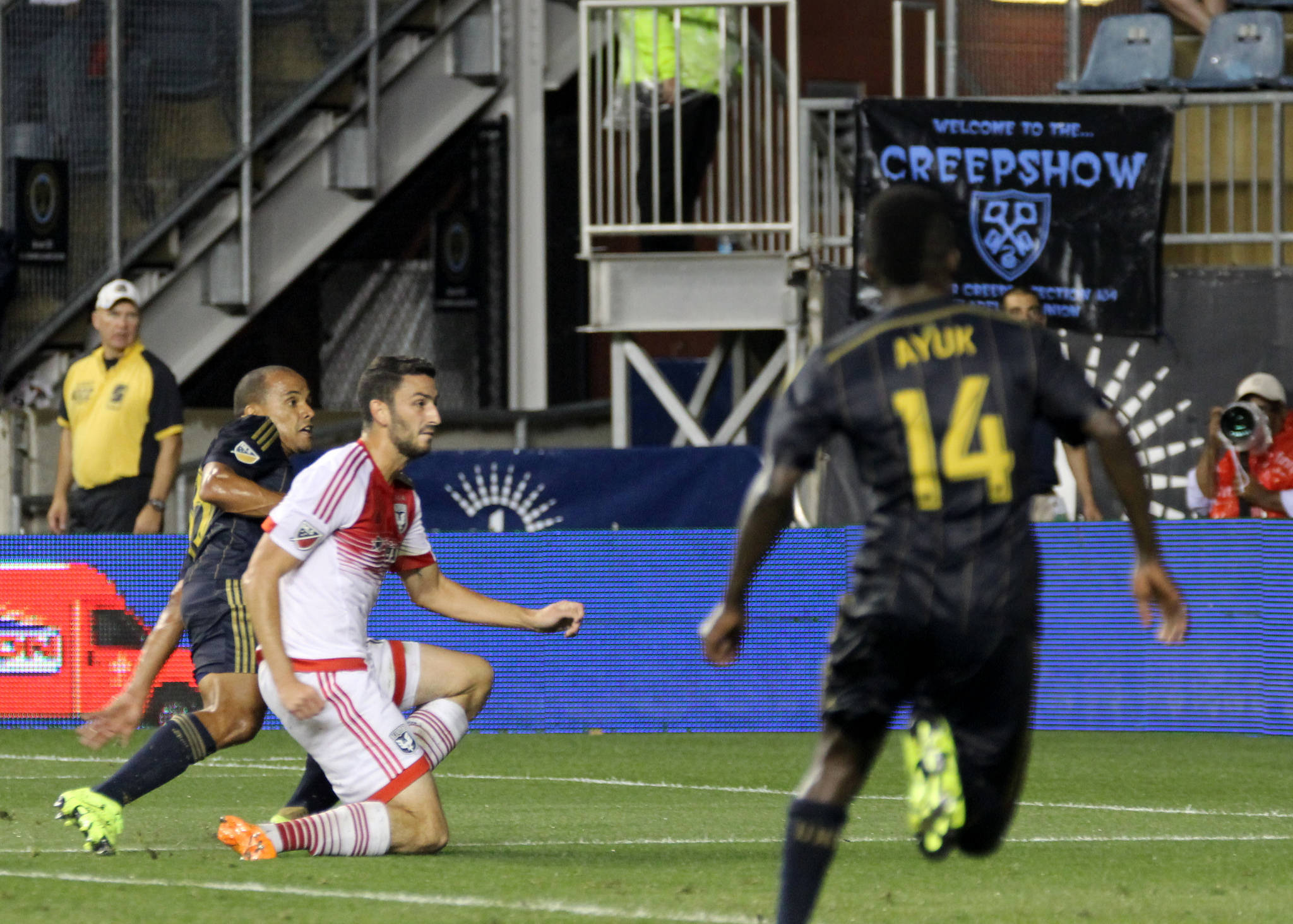 Fabinho roofs one into the top of the netting…
…and celebrates with a big smile
McCarthy still had work to do
Zach Pfeffer moves the ball past Miguel Aguilar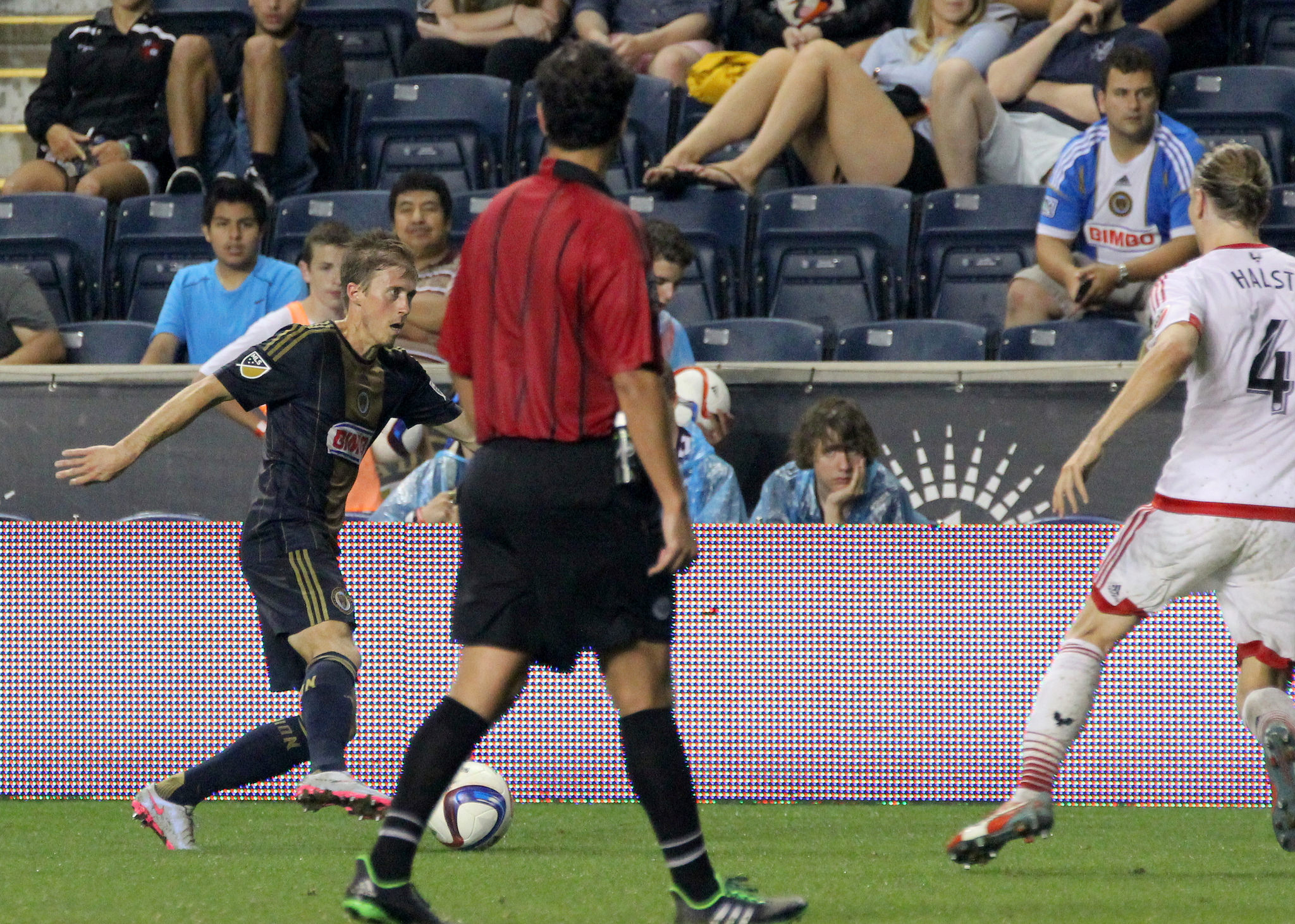 Carroll keeps the pressure up going forward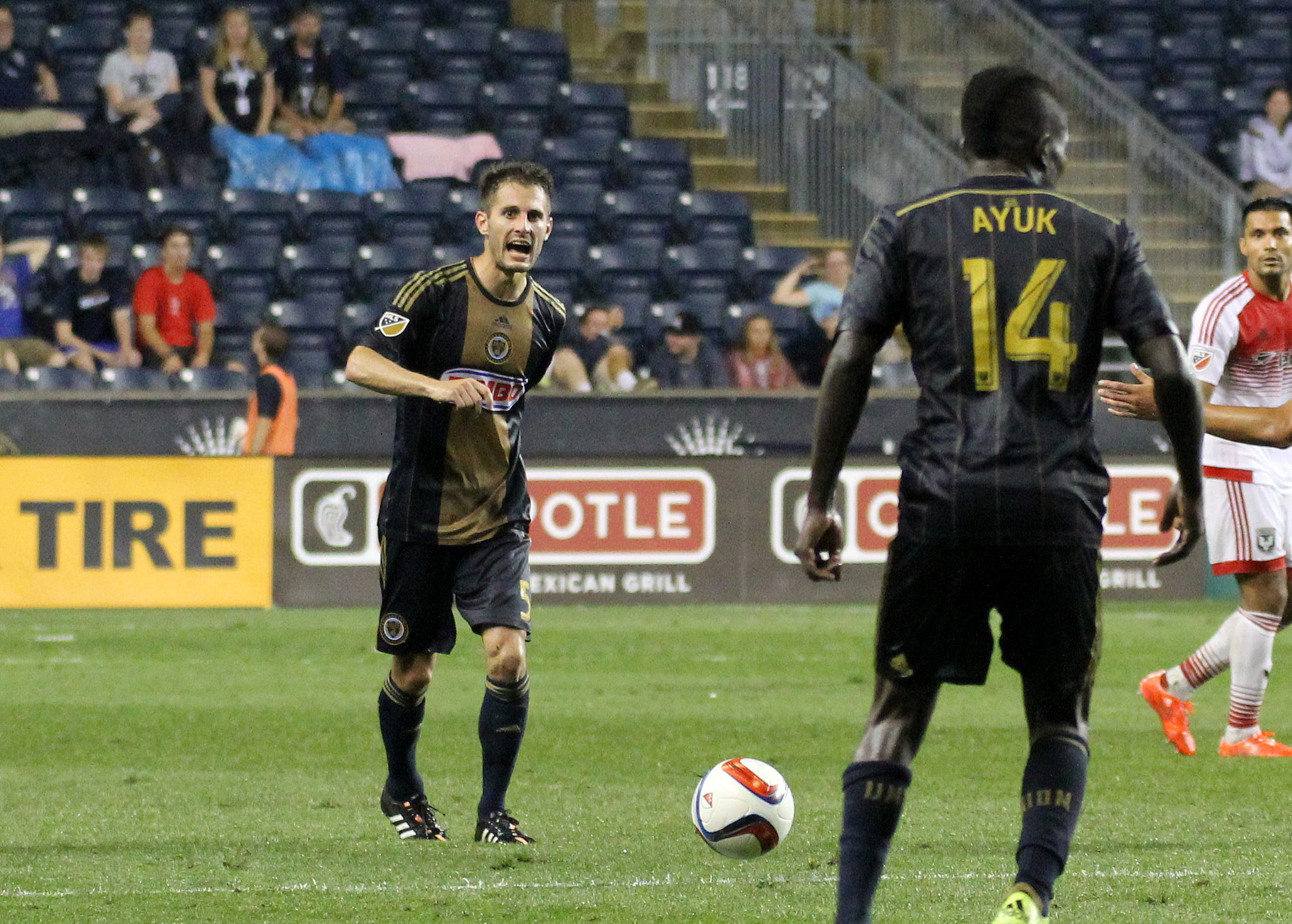 Nogs gives directions to Ayuk
Pfeffer gets a face full of Robinson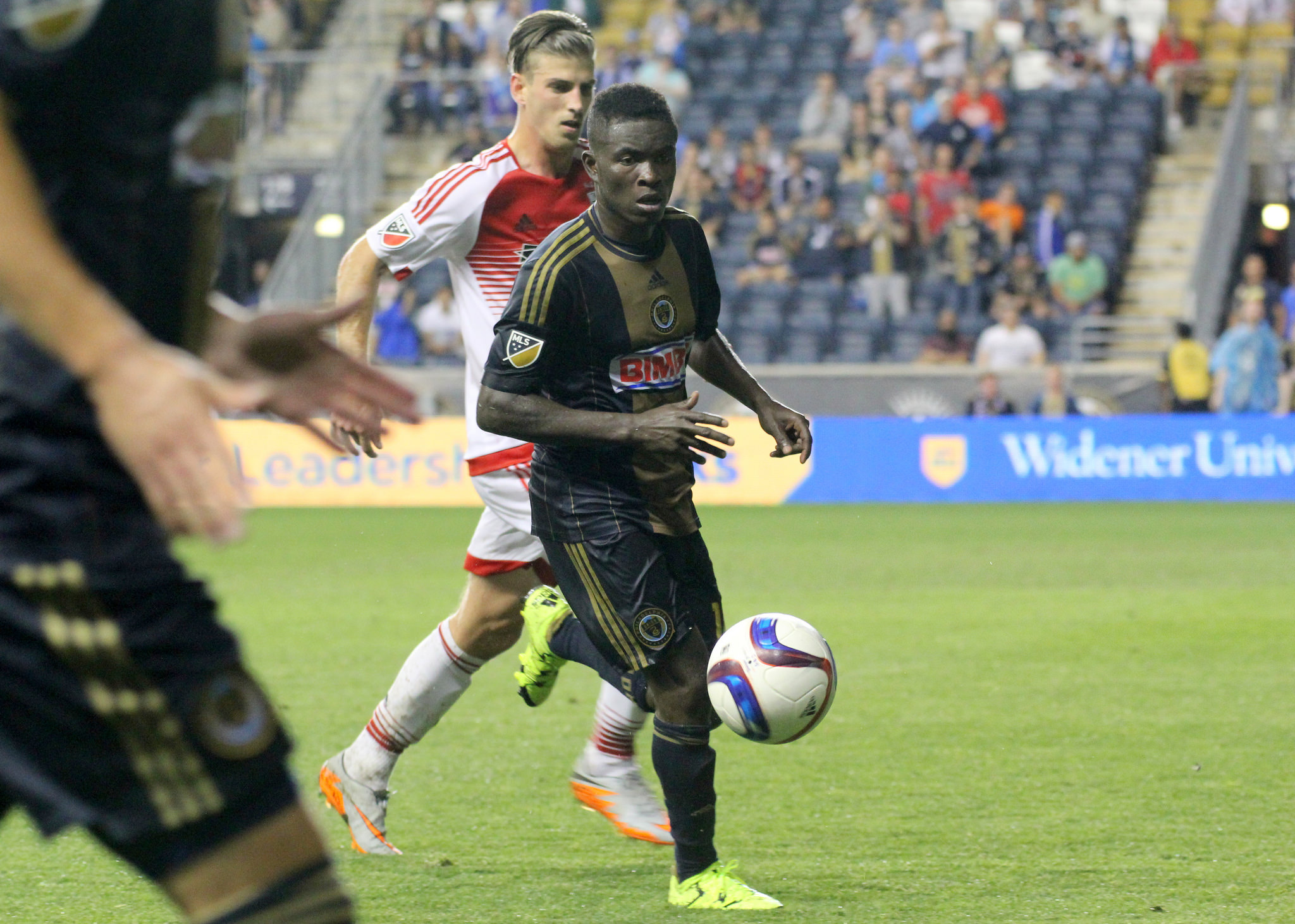 Pfeffer and Happy Feet Ayuk keep the ball in the corner to kill the clock
For more photos, check out Paul's Flickr page and feel free to leave comments.