PSP photographer Paul Rudderow was on hand for a rain drenched Saturday night as the Philadelphia Union came from behind to tie the Montreal Impact 2-2. Here's a look at what he saw.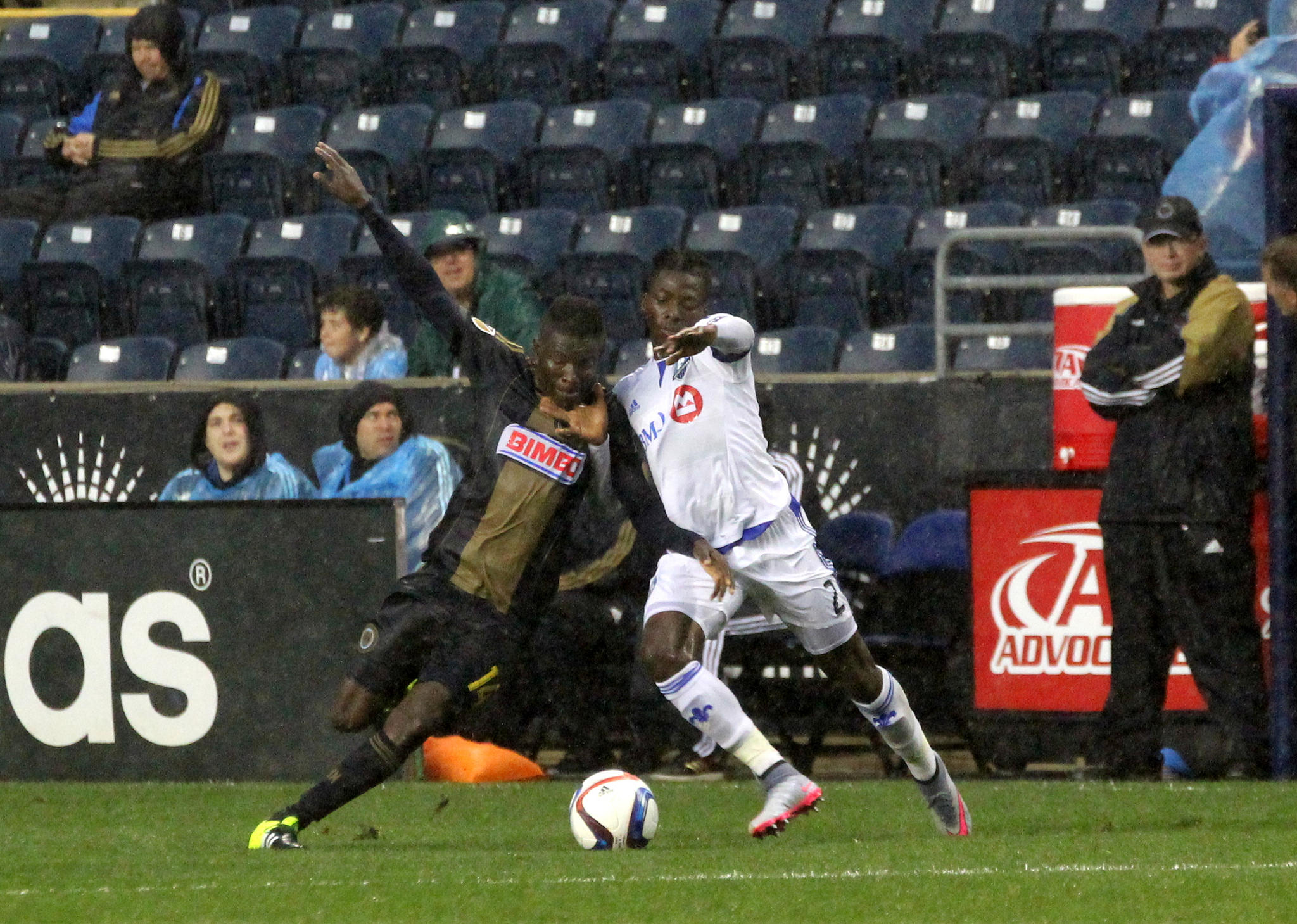 Eric Ayuk gets position on Ambroise Oyongo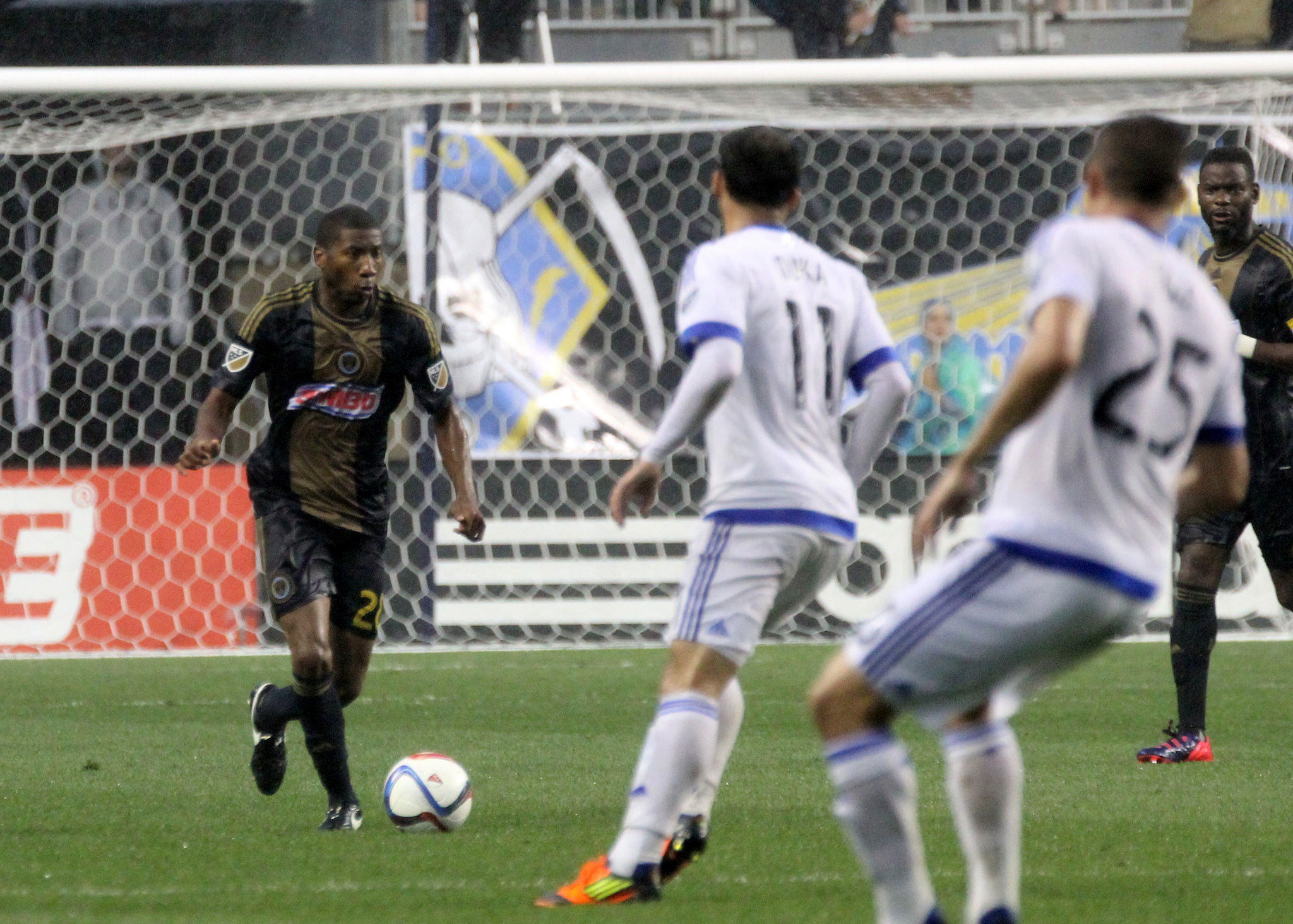 Ray Gaddis works out of the back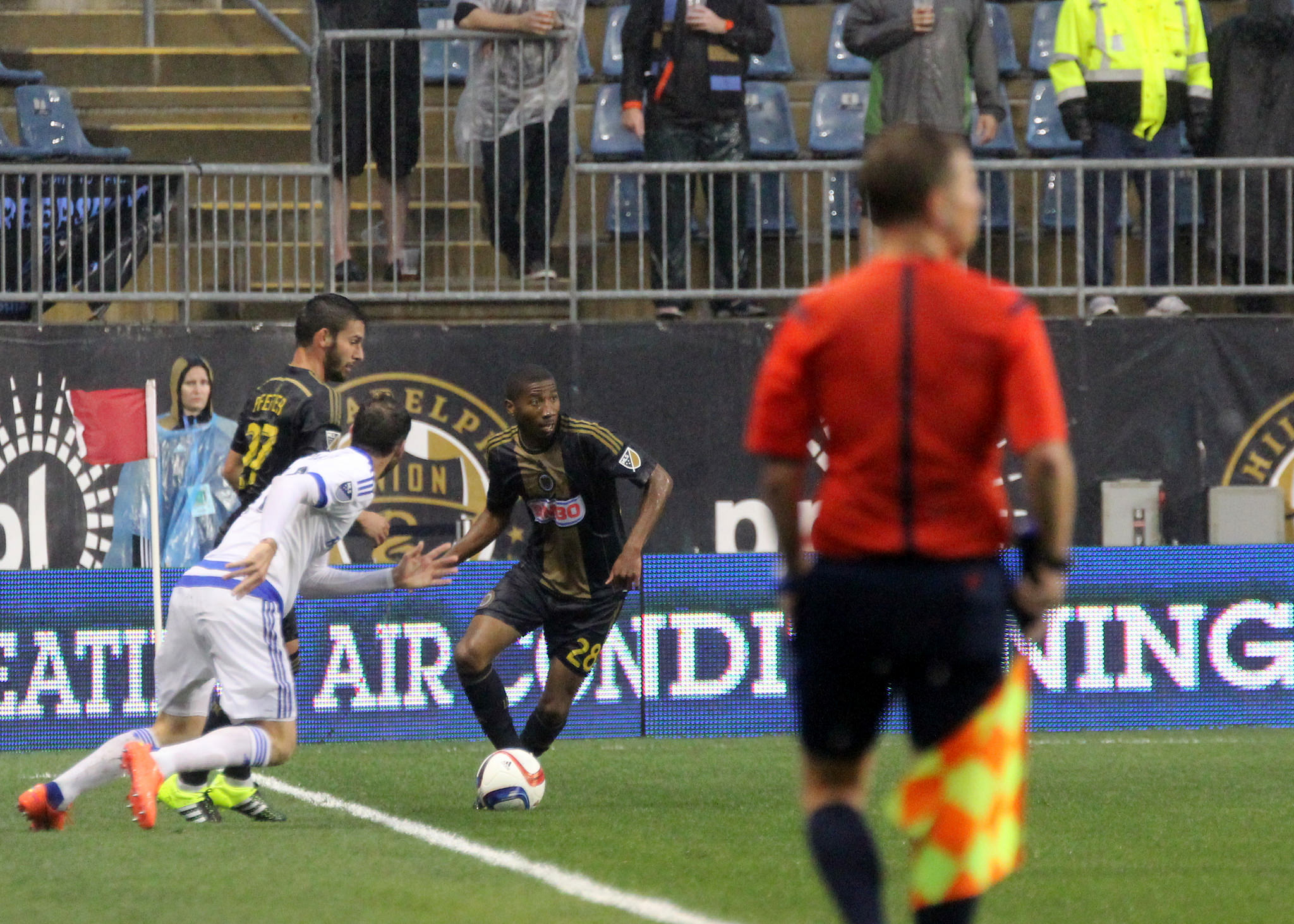 Gaddis and Zach Pfeffer keeps the ball in play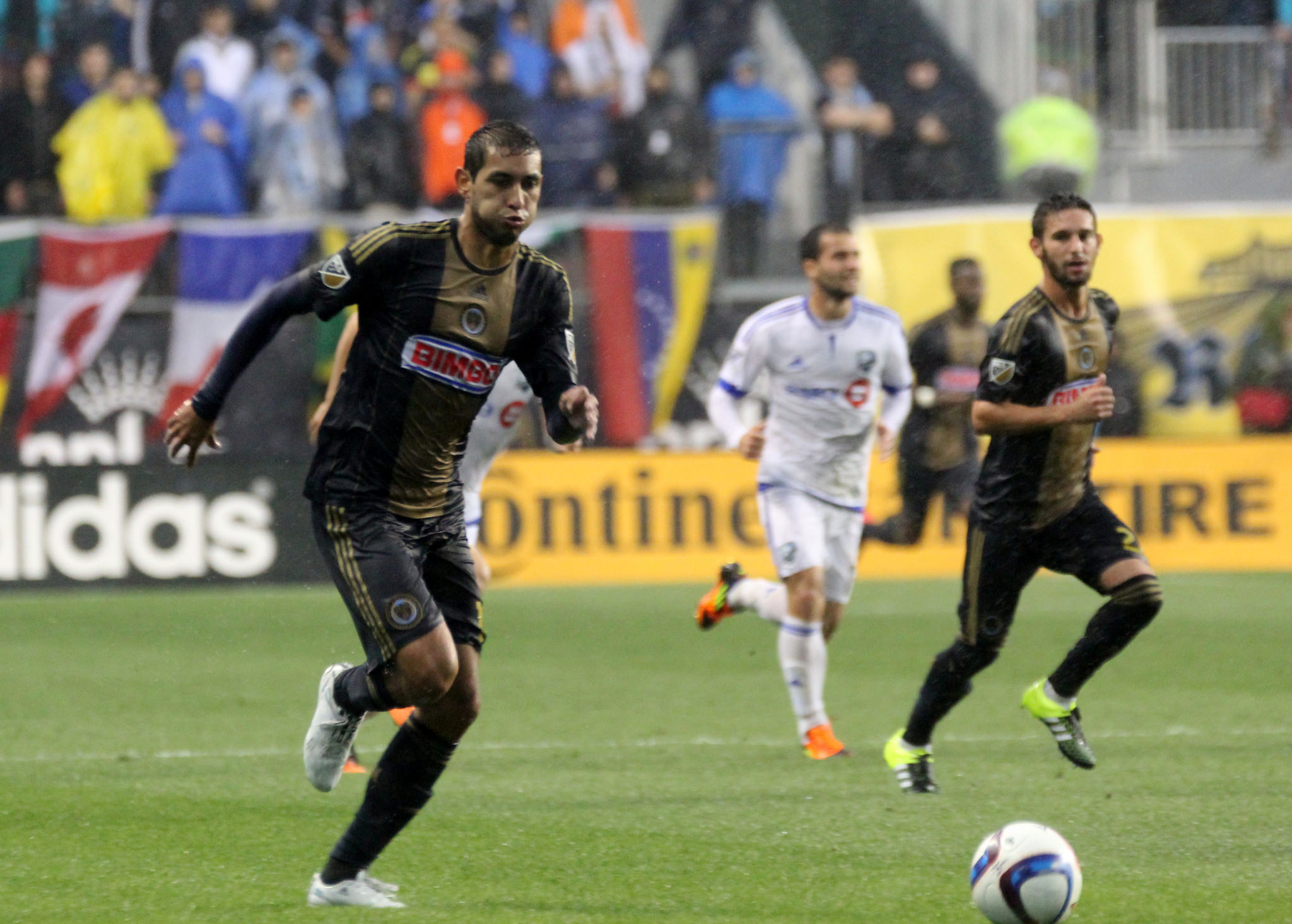 Cristian Maidana sprints up the wing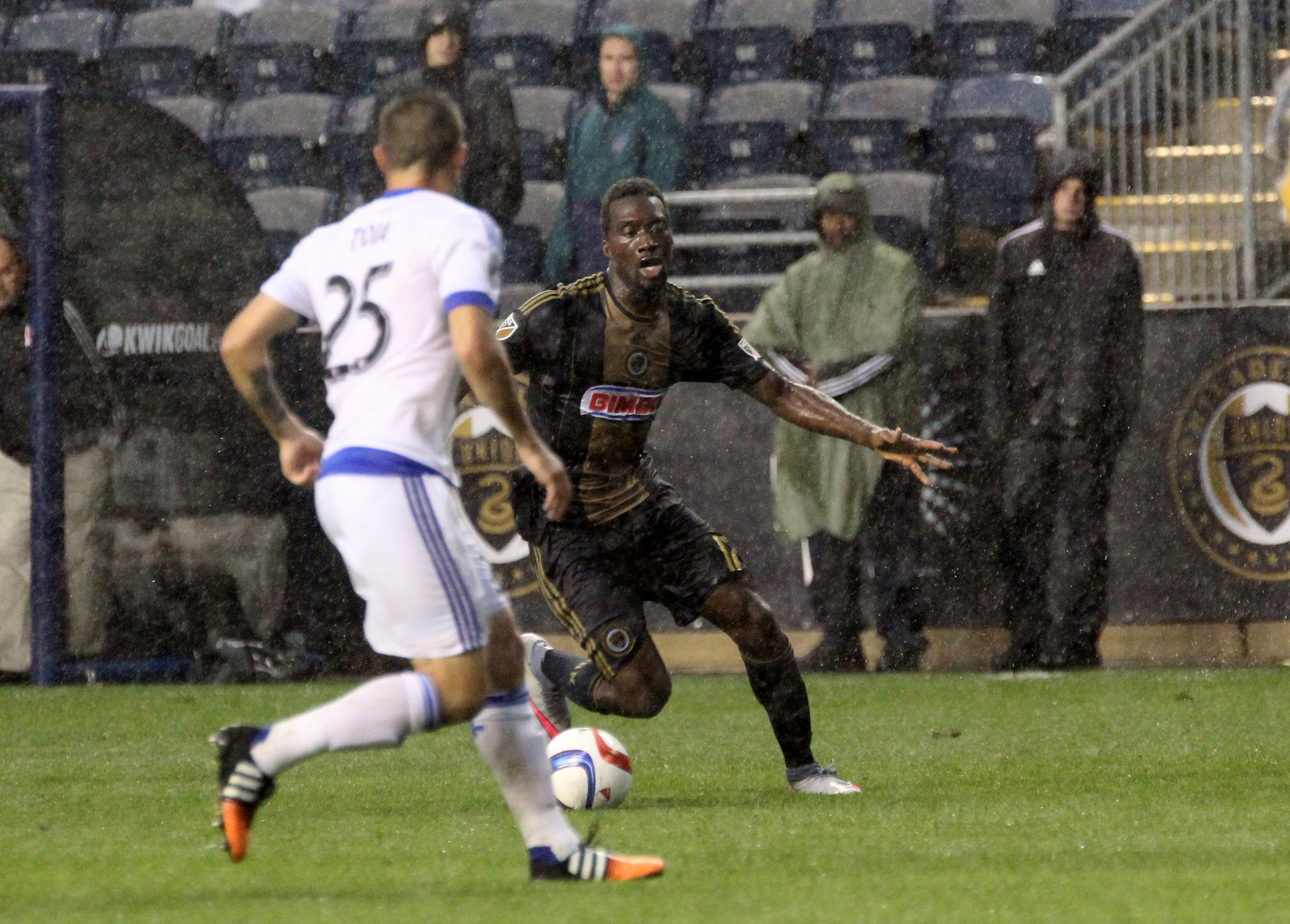 C. J. Sapong cuts back on Donny Toia
Maidana looking to move through the midfield
Pfeffer goes for the quick counterattack
Ayuk settles just outside the eighteen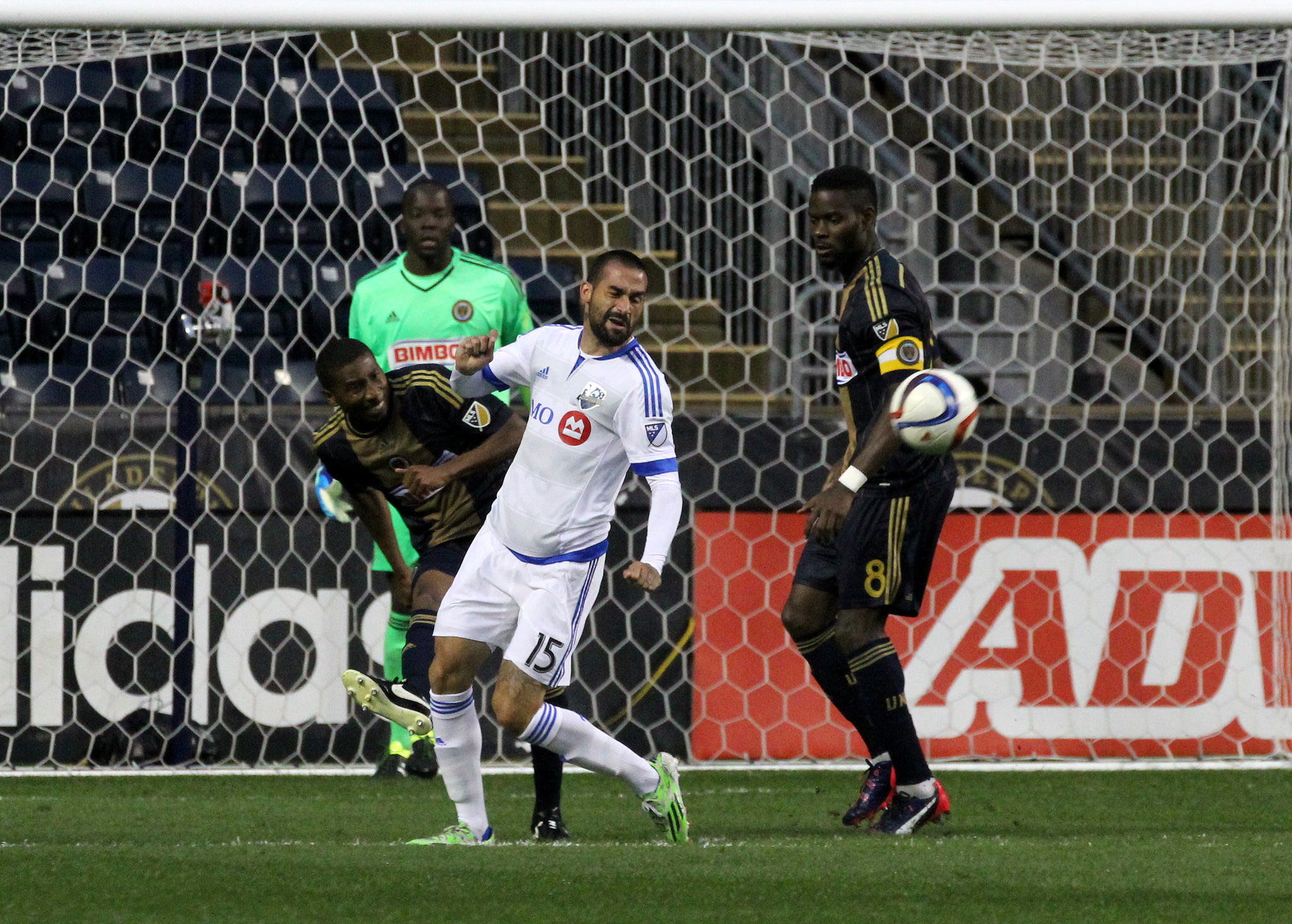 Gaddis clears past Andres Romero
Ayuk gets position on Toia
Richie Marquez looks to find an outlet
Pfeffer isn't sure how he missed that one
Maurice Edu clears before Ignacio Piatti arrives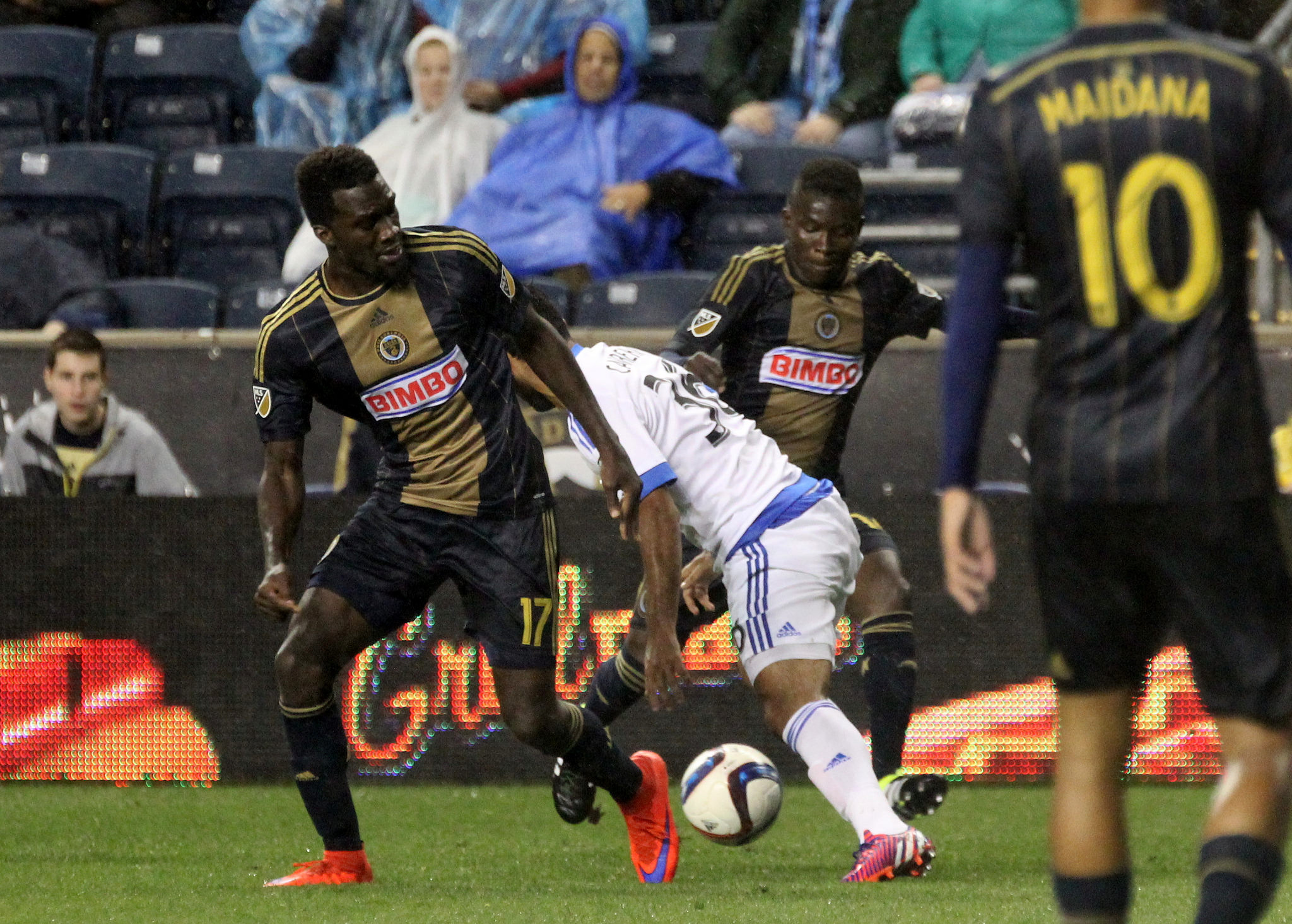 Ayuk and Sapong try to contain Victor Cabrera
Fabinho reaches for the clearance
Andrew Wenger goes head to head with Laurent Ciman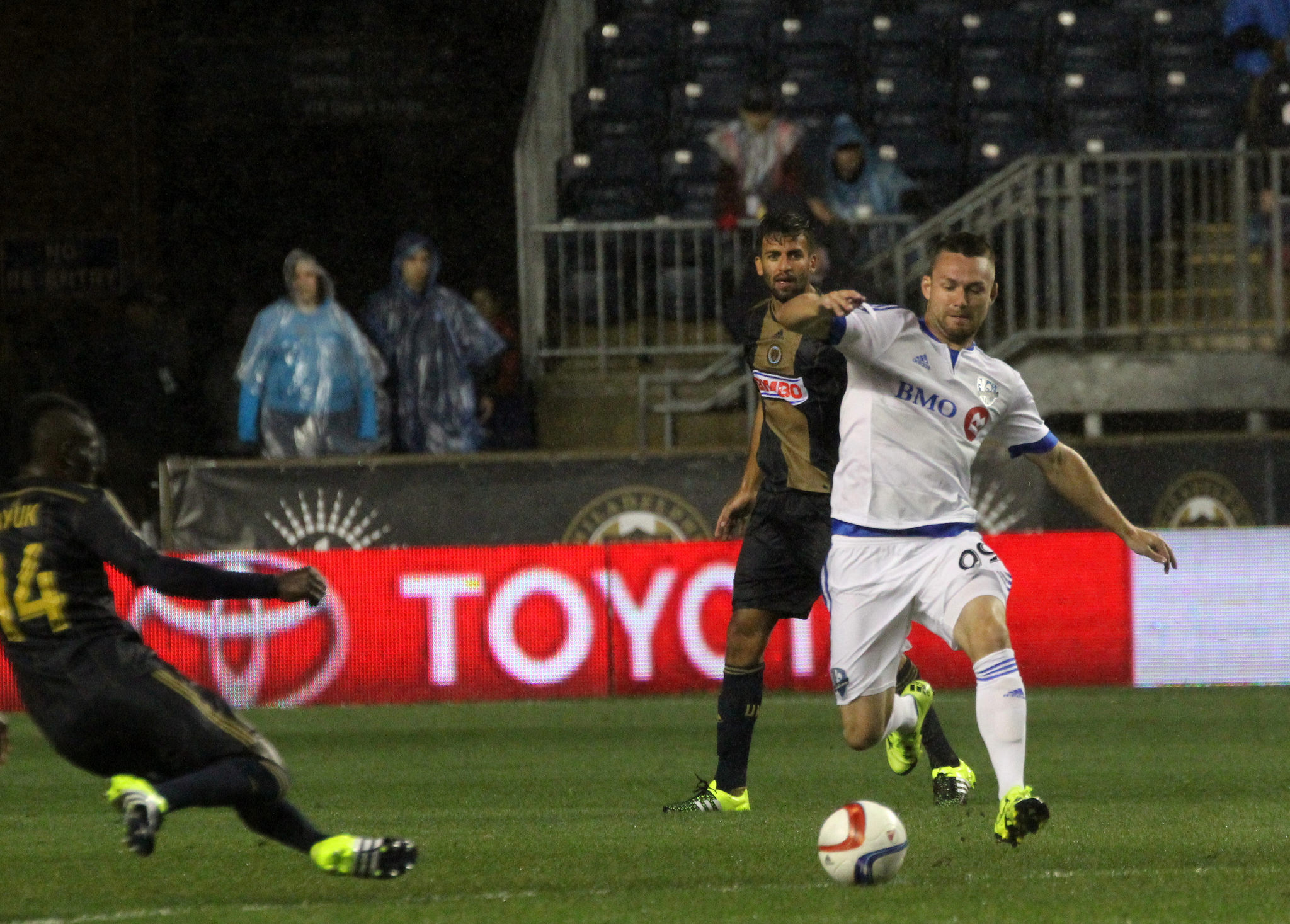 Eric Ayuk takes down Jack McInerney for his first yellow card
Brian Carroll passes up the middle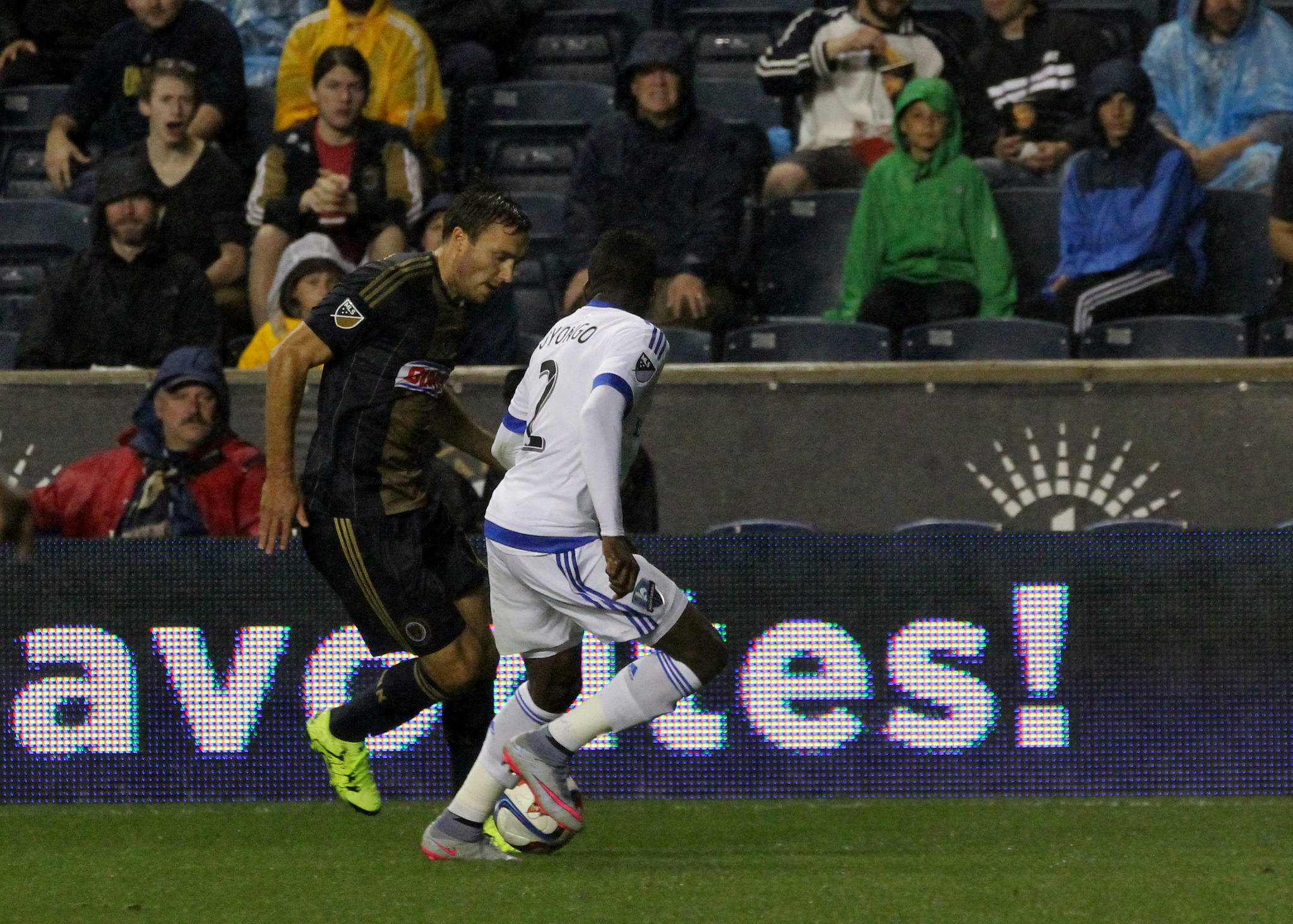 Wenger works past Oyongo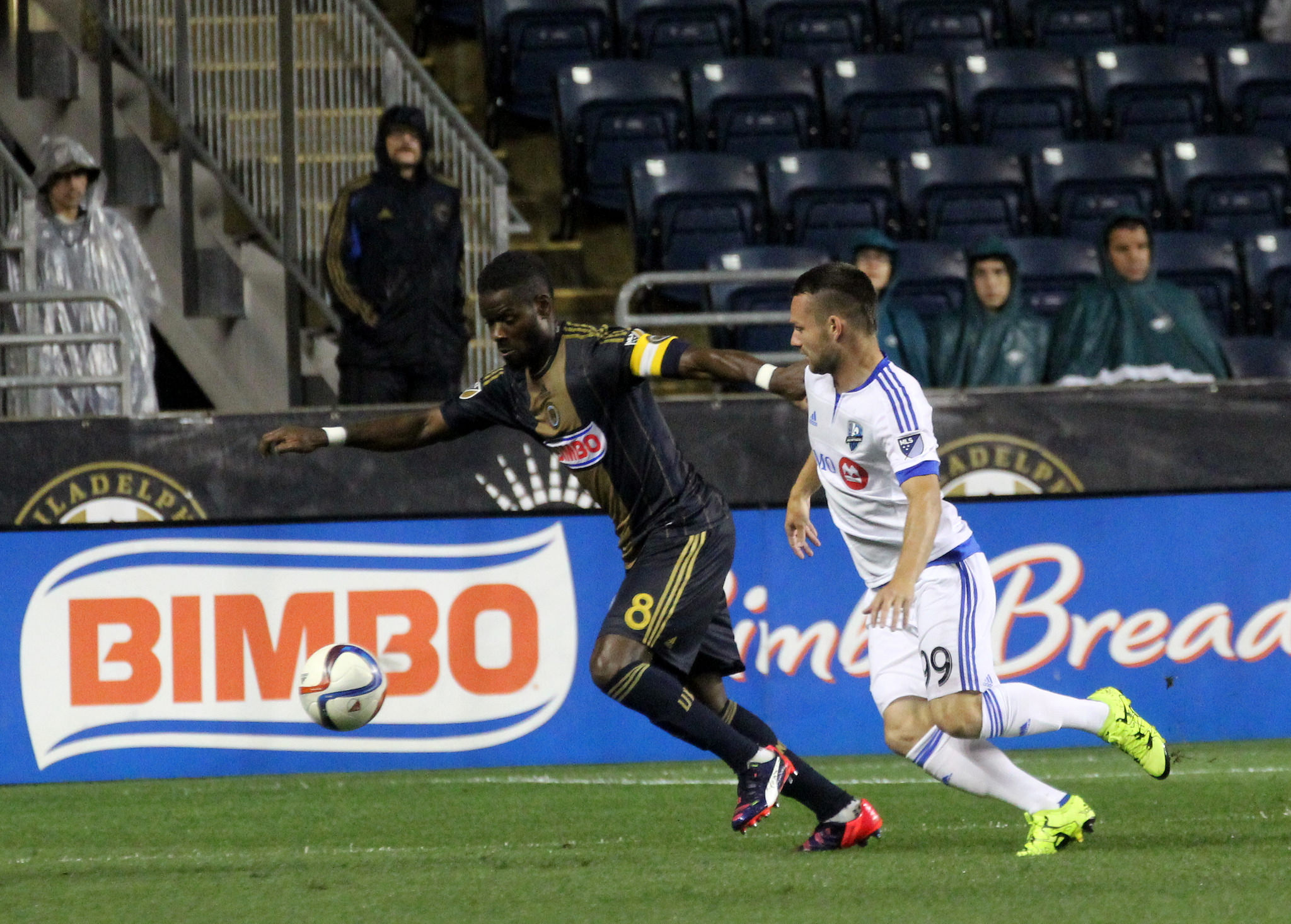 Edu pulls away from McInerney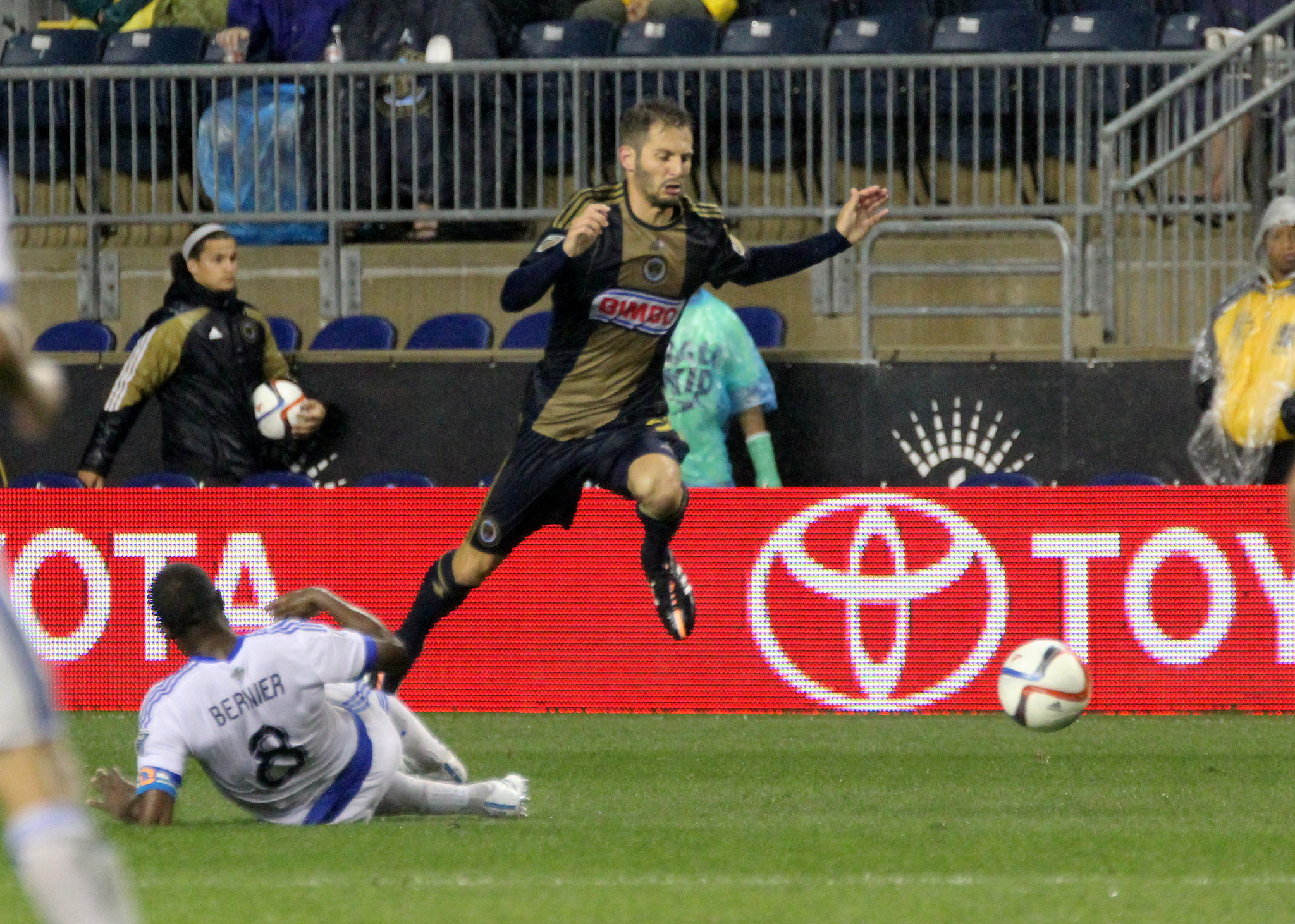 Patrice Bernier takes down Vincent Nogueira for his second yellow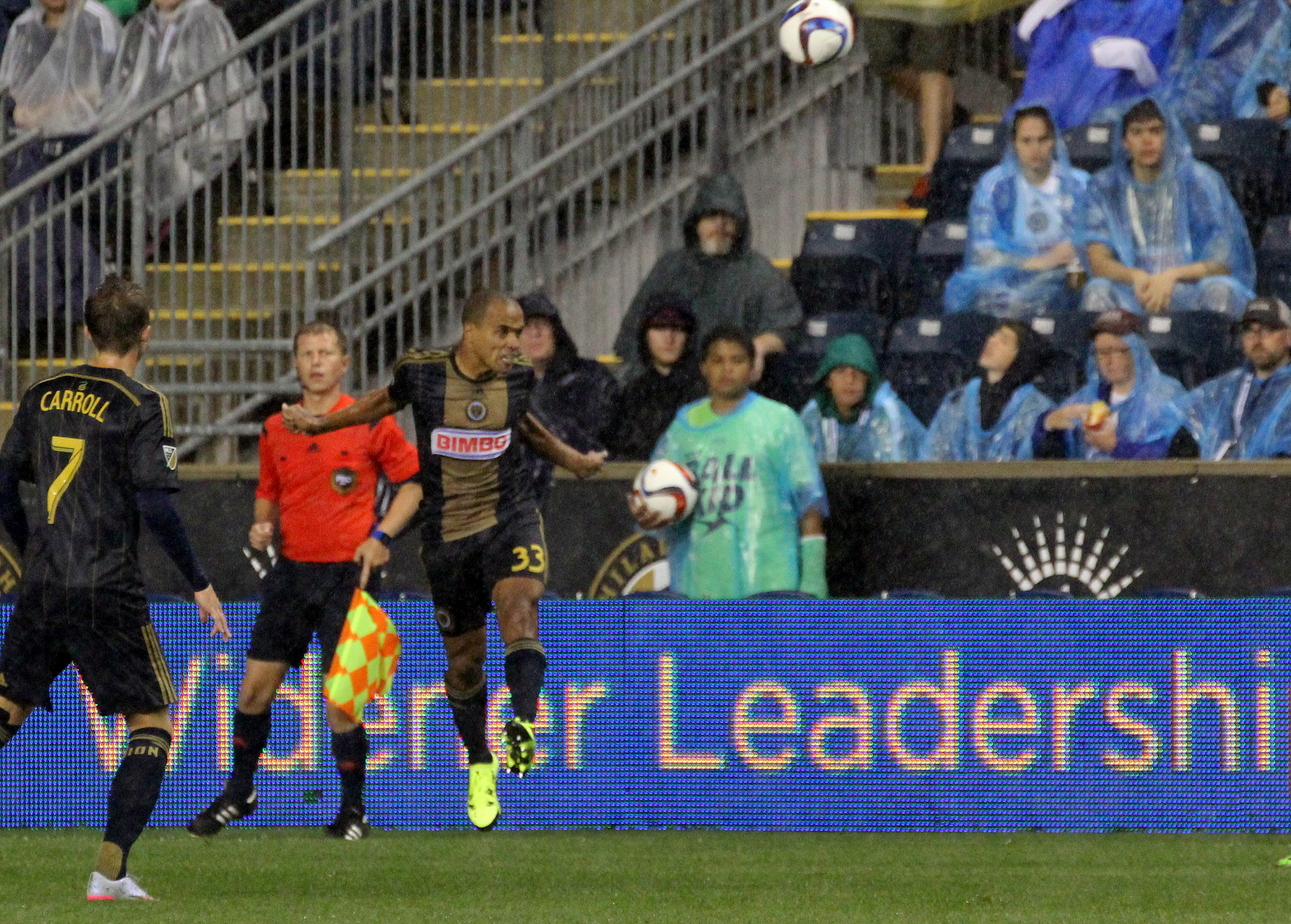 Fabinho heads out of danger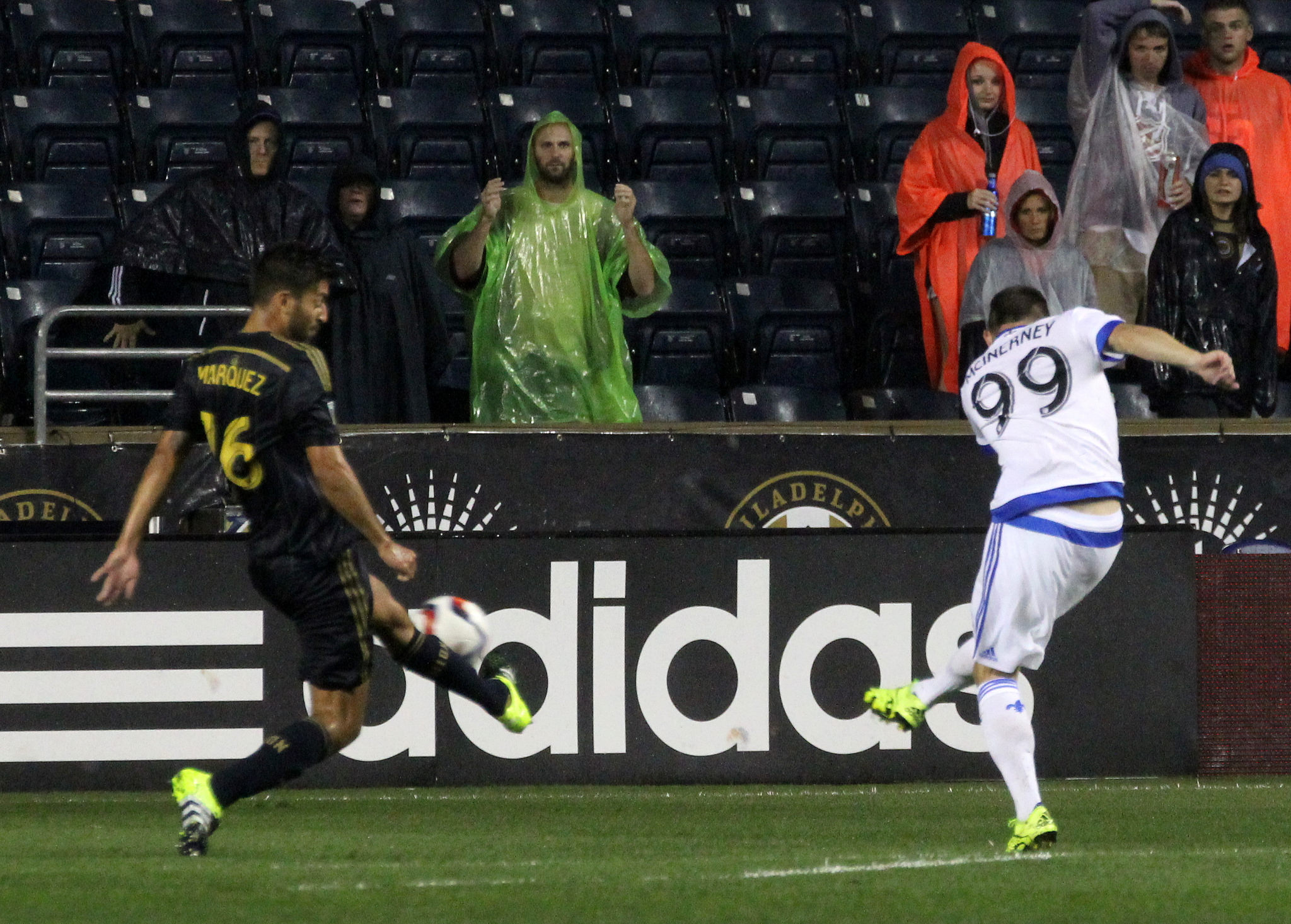 McInerney blasts one just past Marquez to take the lead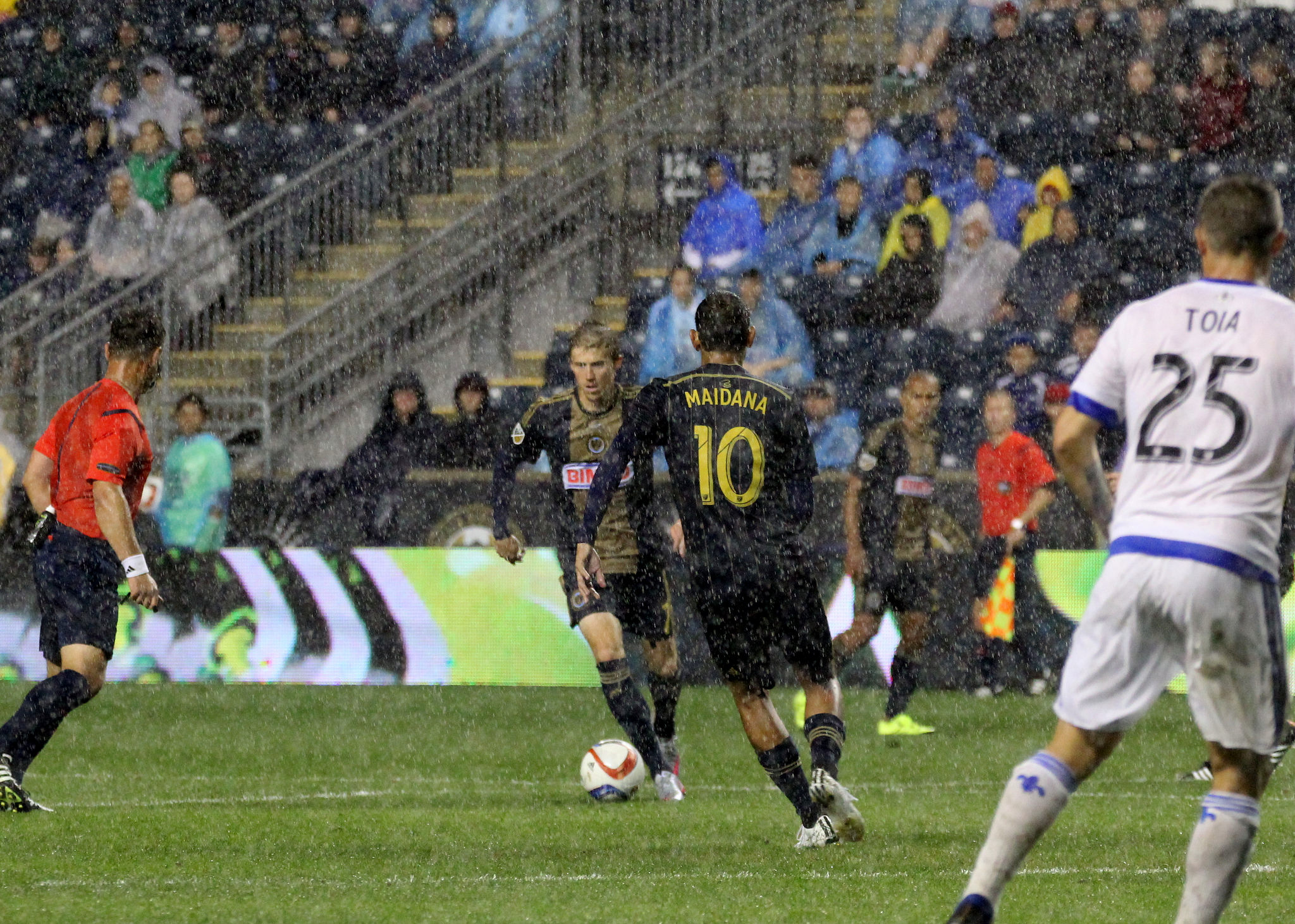 Carroll and Maidana work through the rain
Gaddis pushes forward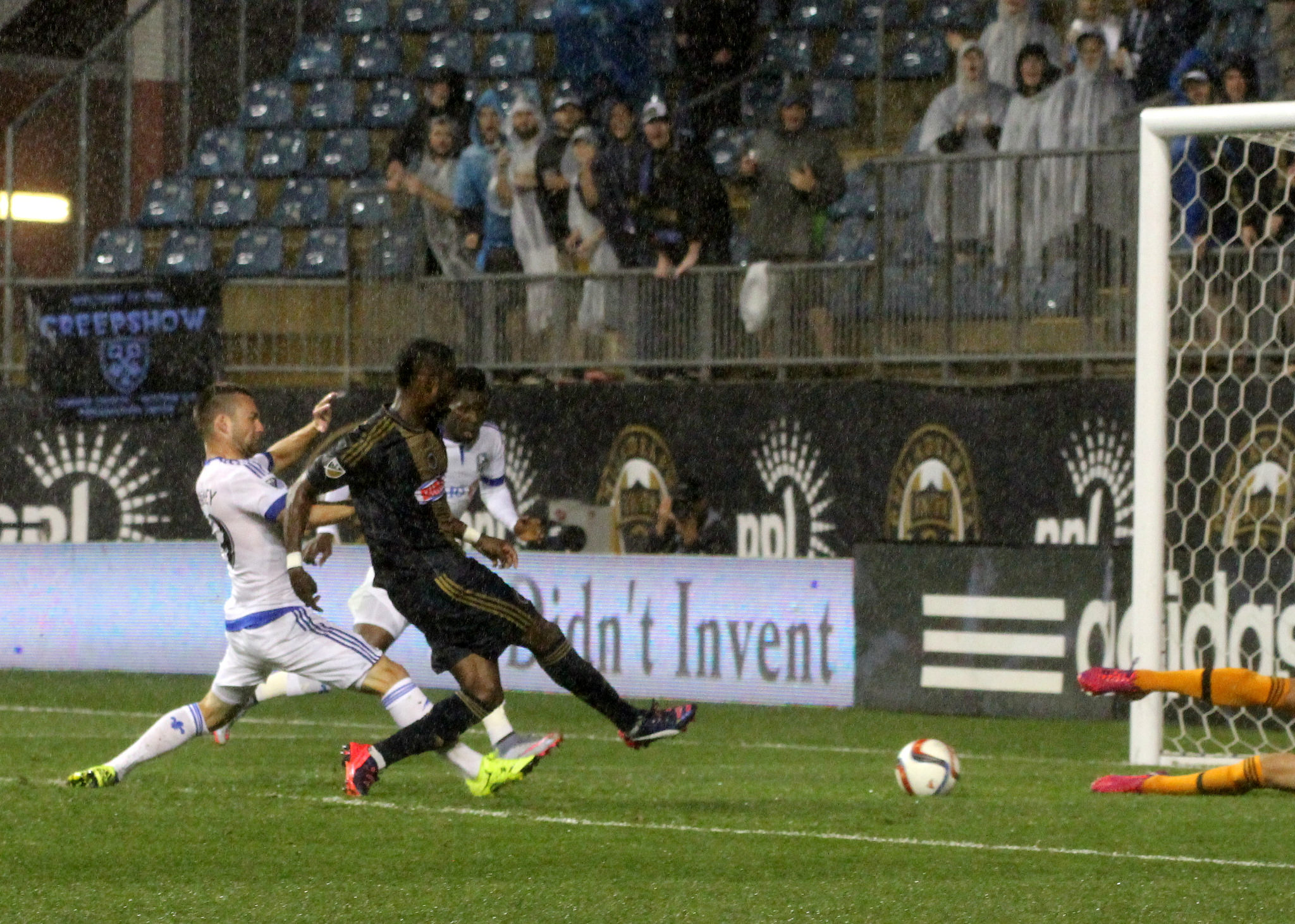 Maurice Edu buries the rebound from Fabinho's shot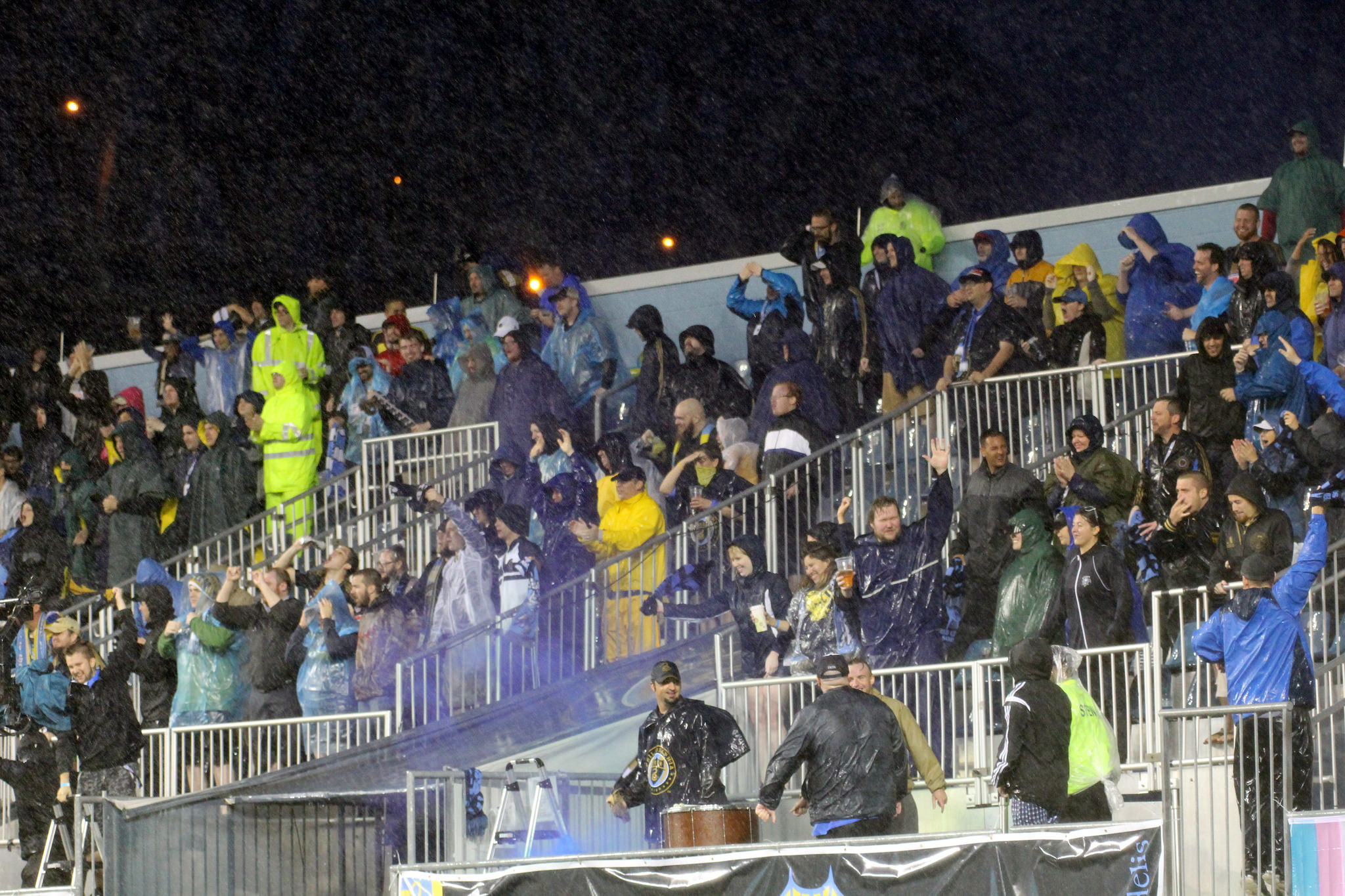 The Sons of Ben celebrate Edu's equalizer
Ayuk pleads but…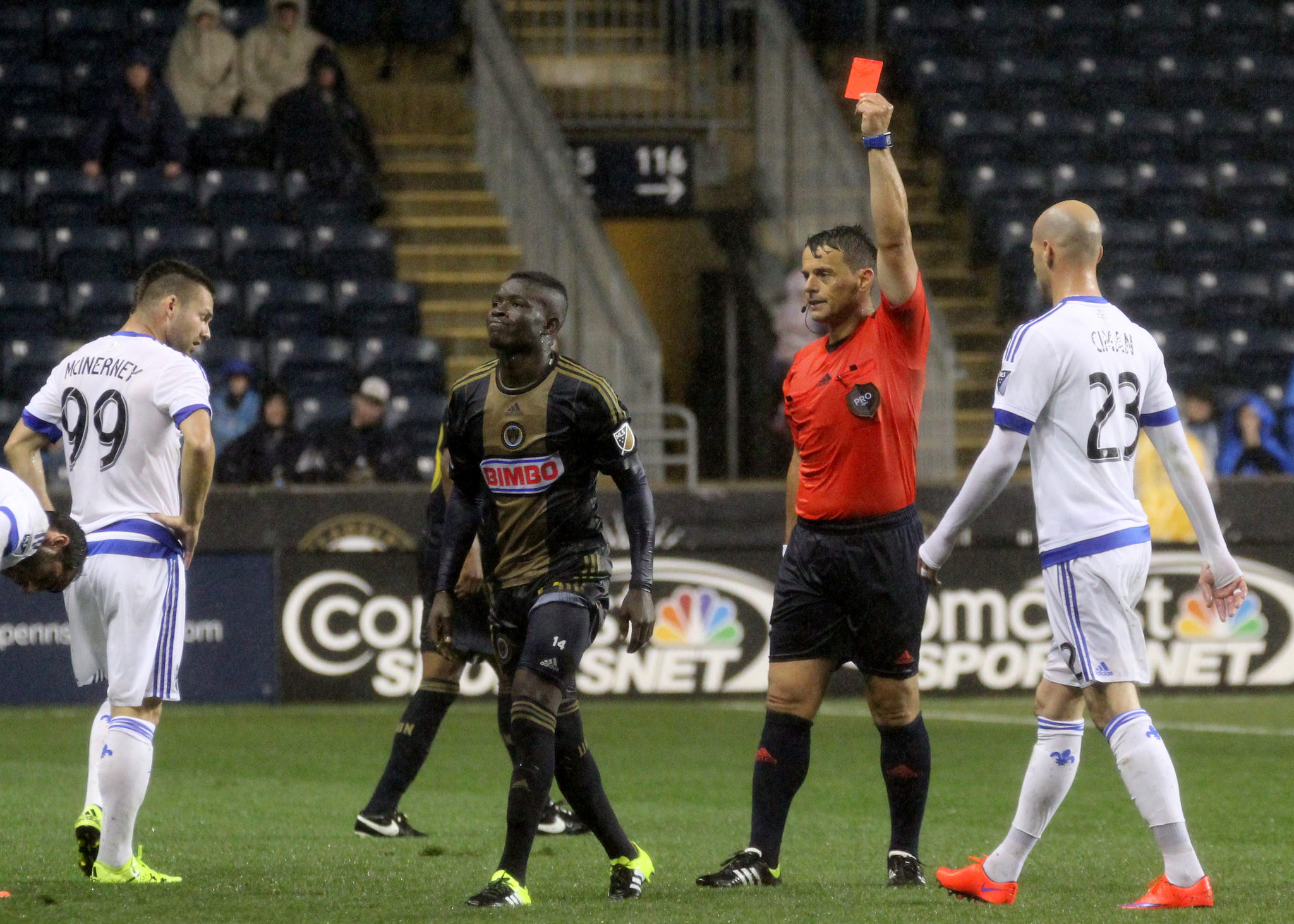 gets shown his second yellow and his game ending red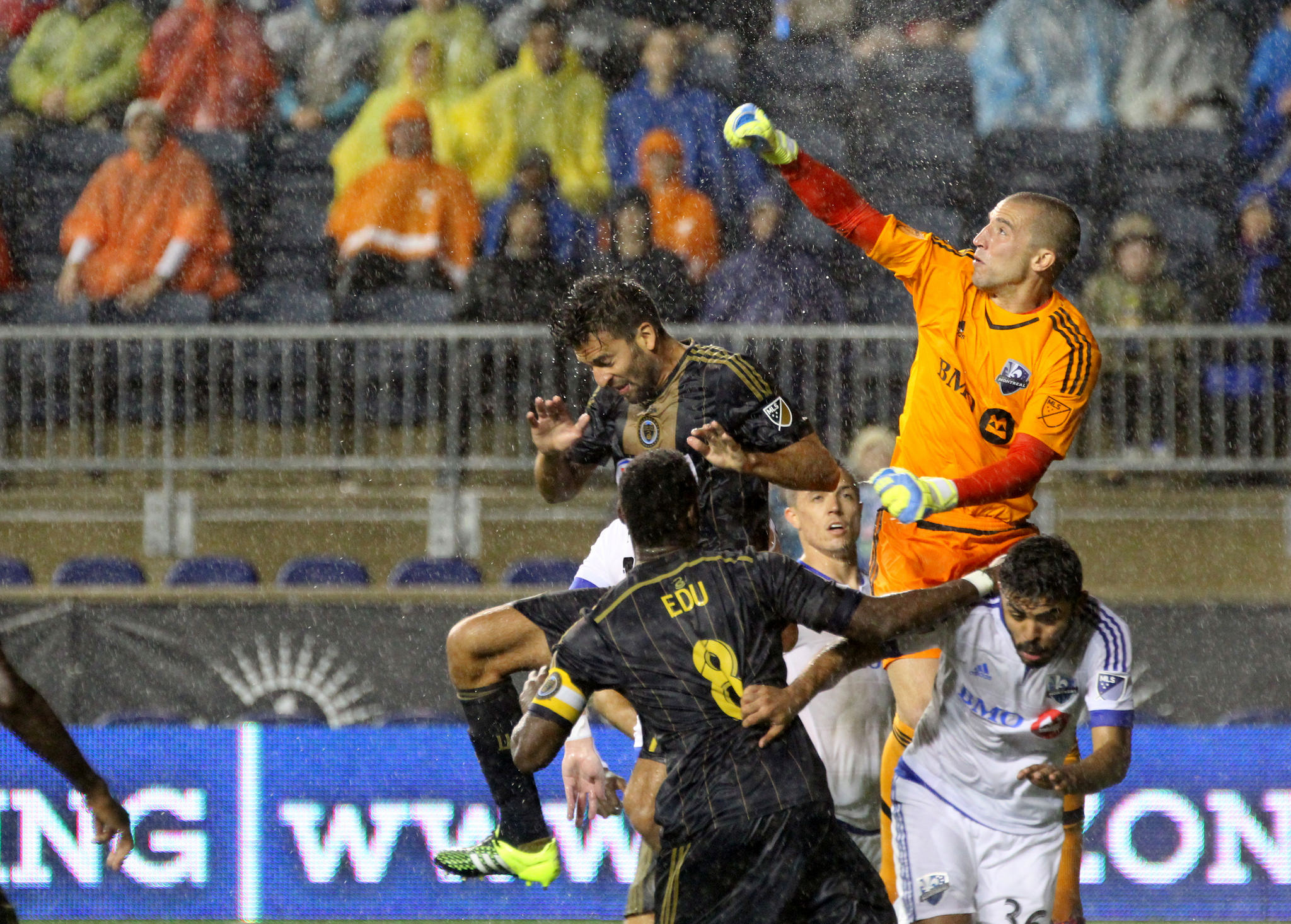 Evan Bush punches over Marquez
Marquez doesn't agree with the call that waved off the go-ahead goal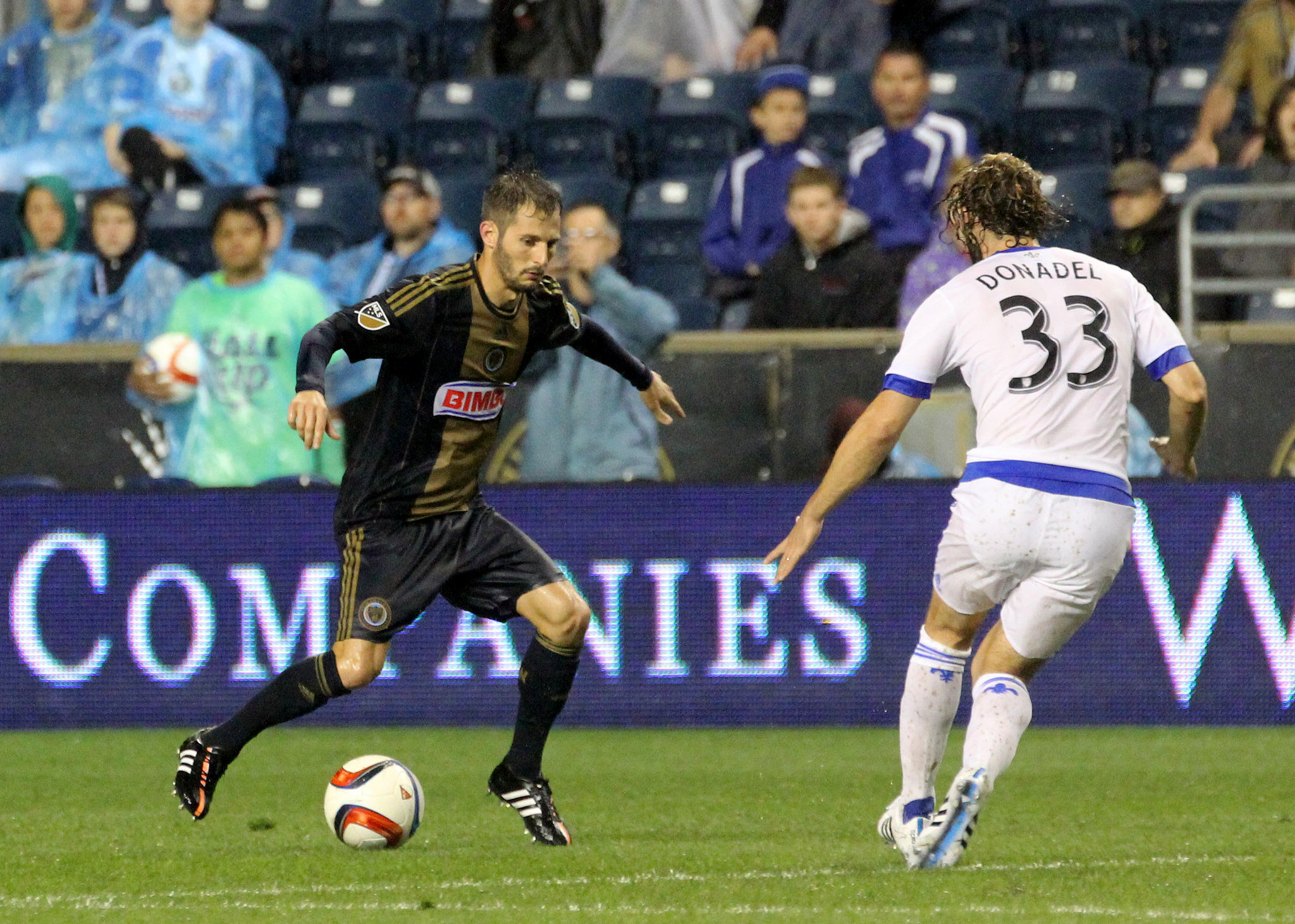 Nogueira dances past Marco Donadel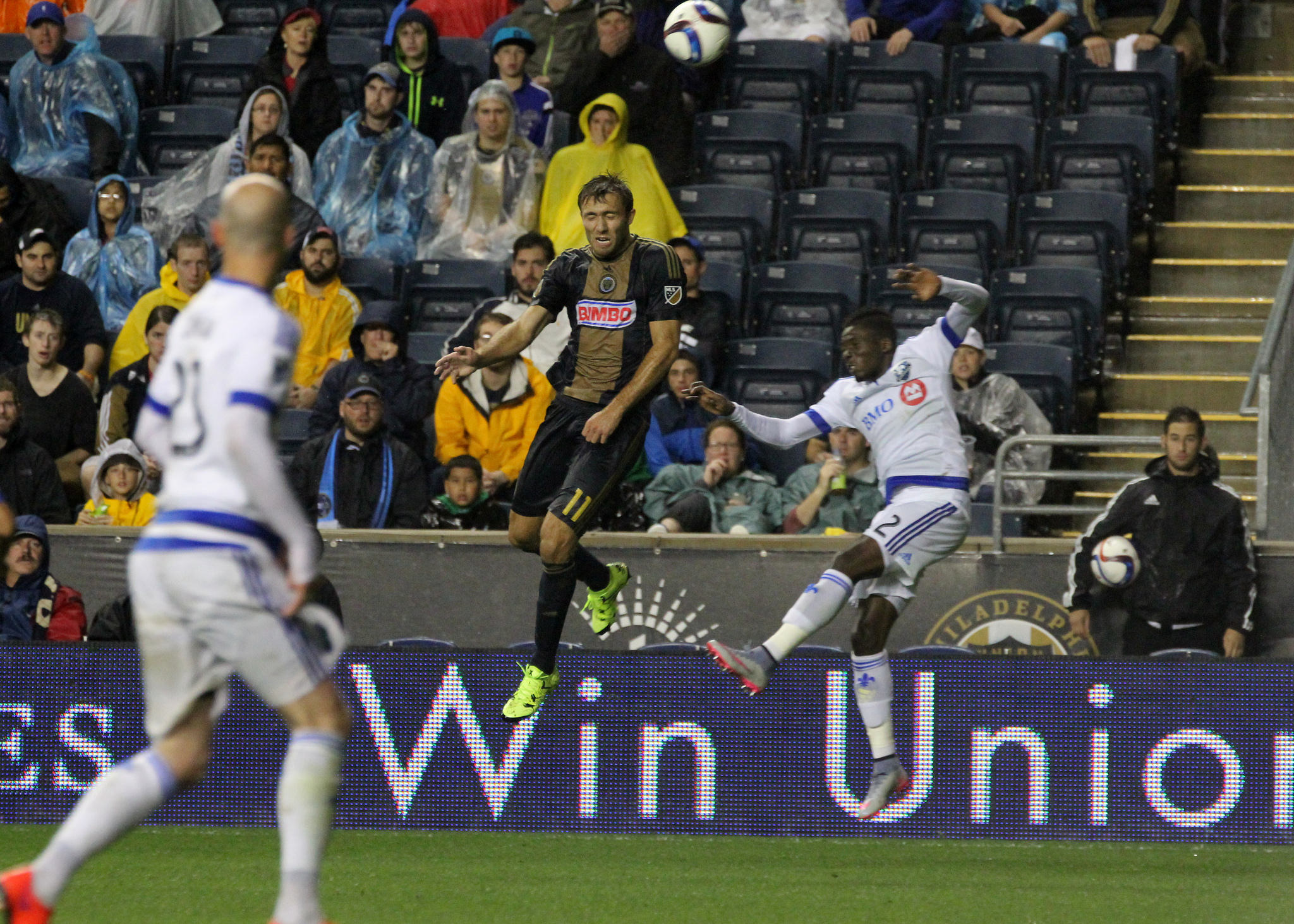 Wenger heads past Oyongo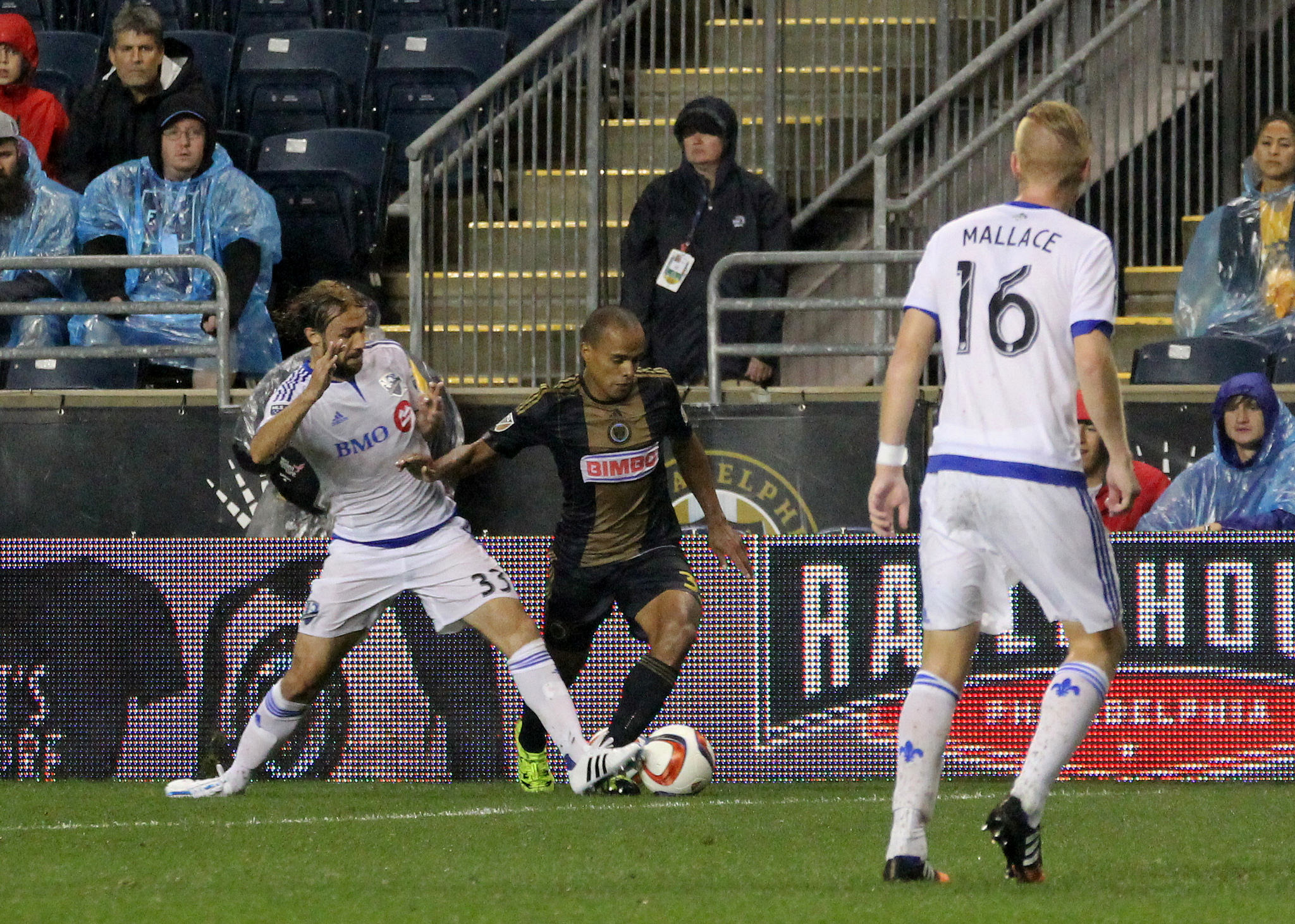 Fabinho muscles past Donadel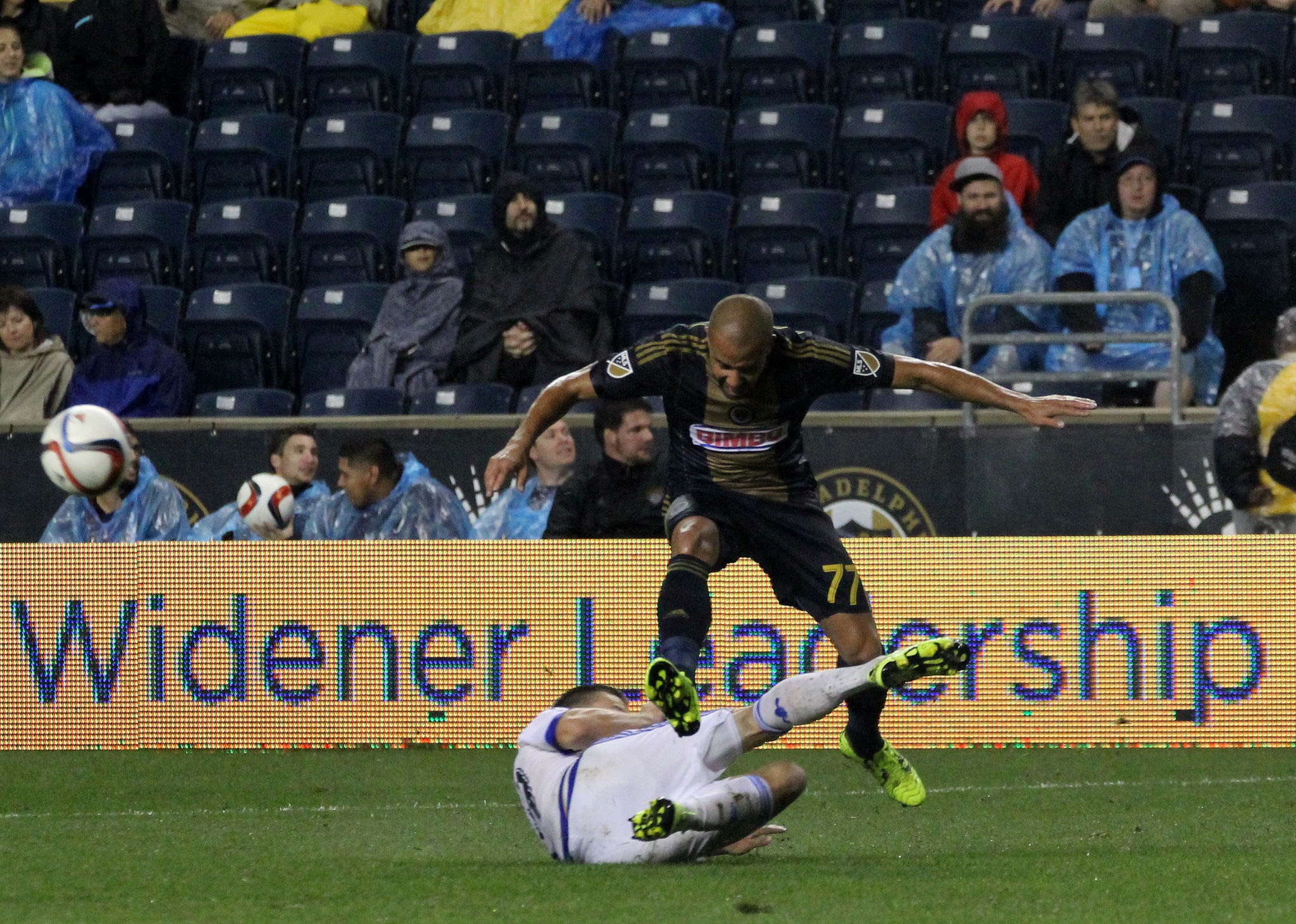 Fred hurdles over McInerney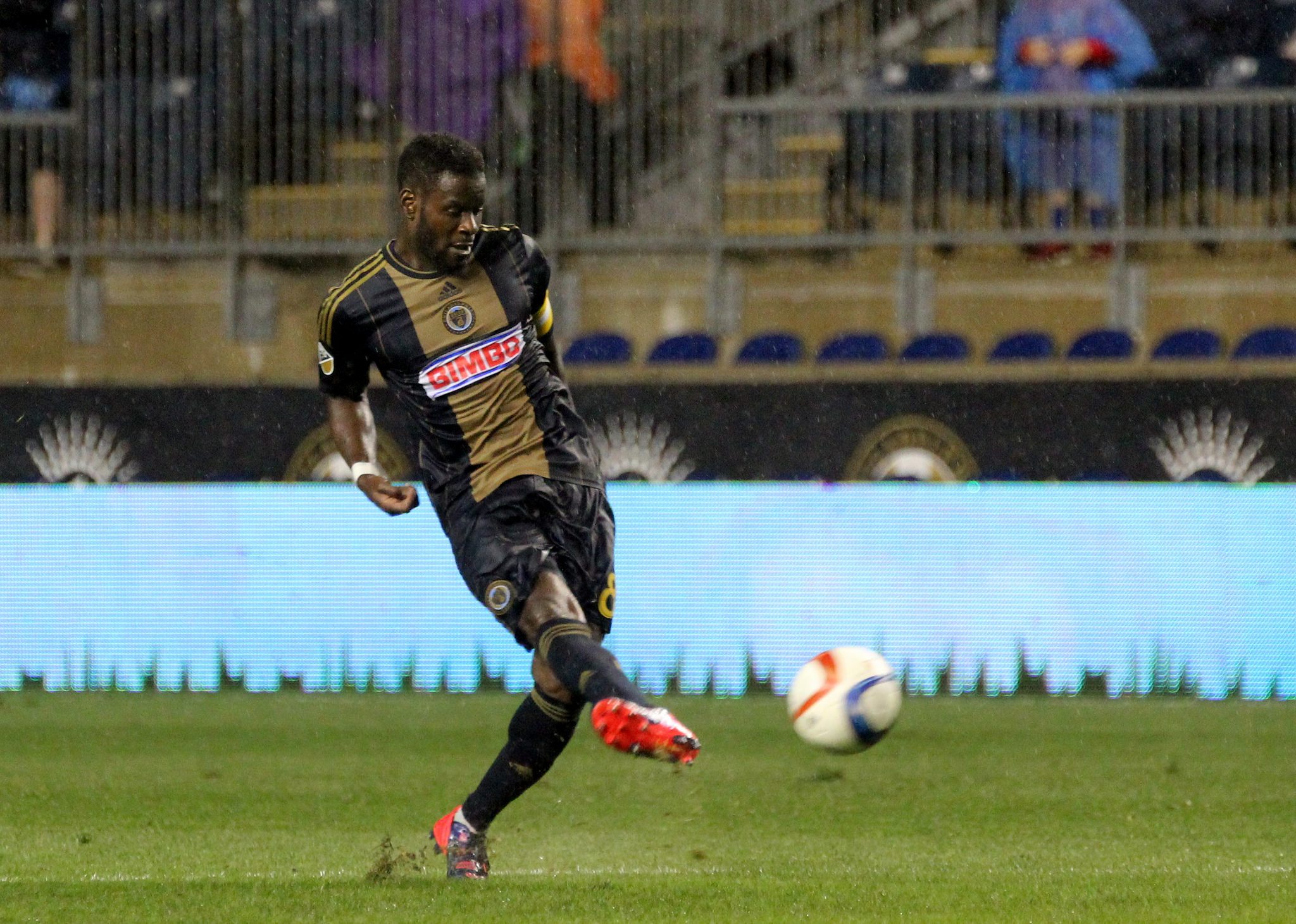 Edu keeps up the pressure
For more photos, check out Paul's Flickr page and feel free to leave comments.