PSP photographer Paul Rudderow was on hand Wednesday night as the Philadelphia Union captured their third clean sheet in four games by defeating the Columbus Crew 3-0. Here's a look at what he saw.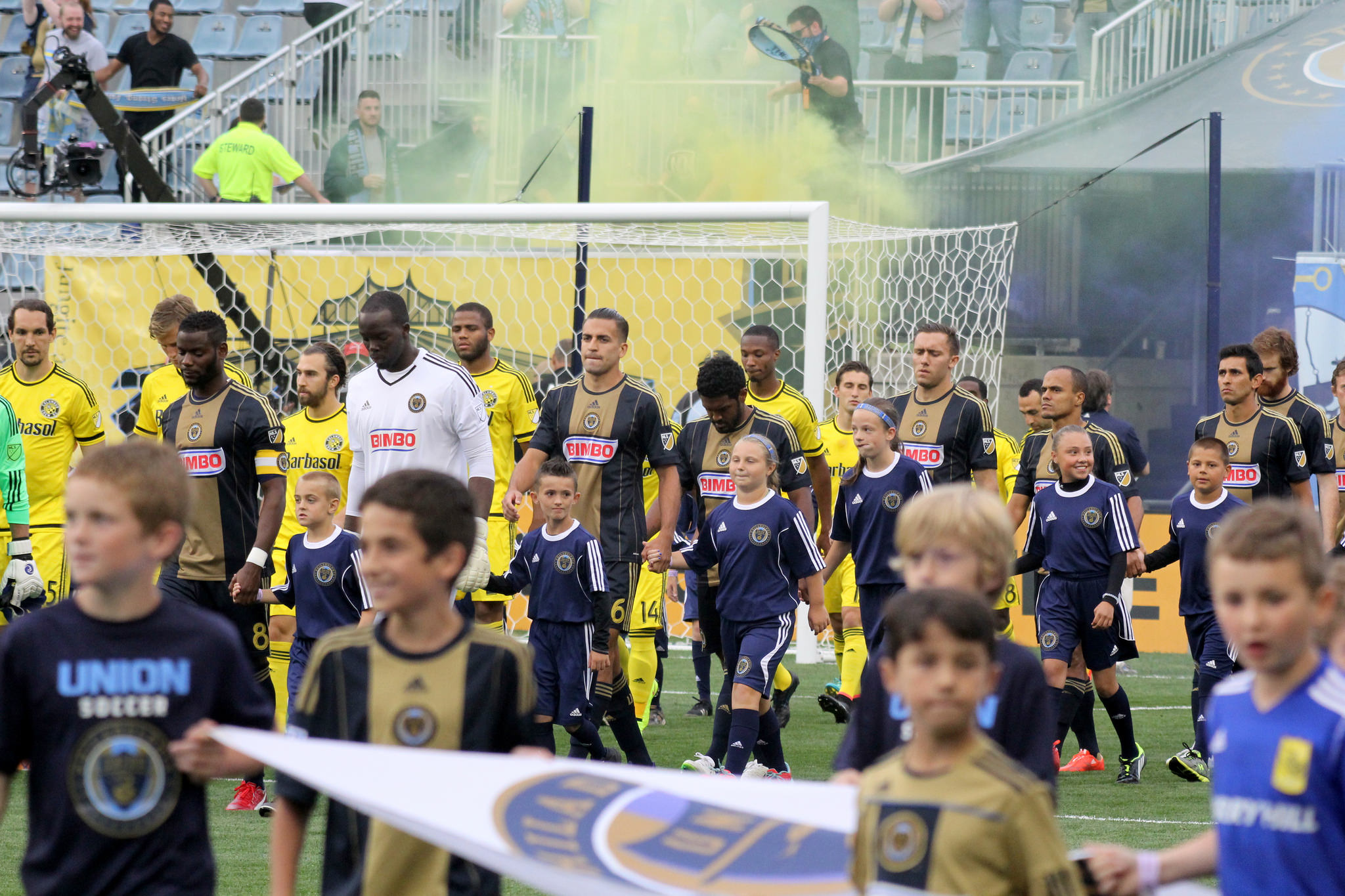 The smoky walk in
Jim Curtin gathers his final thoughts before the start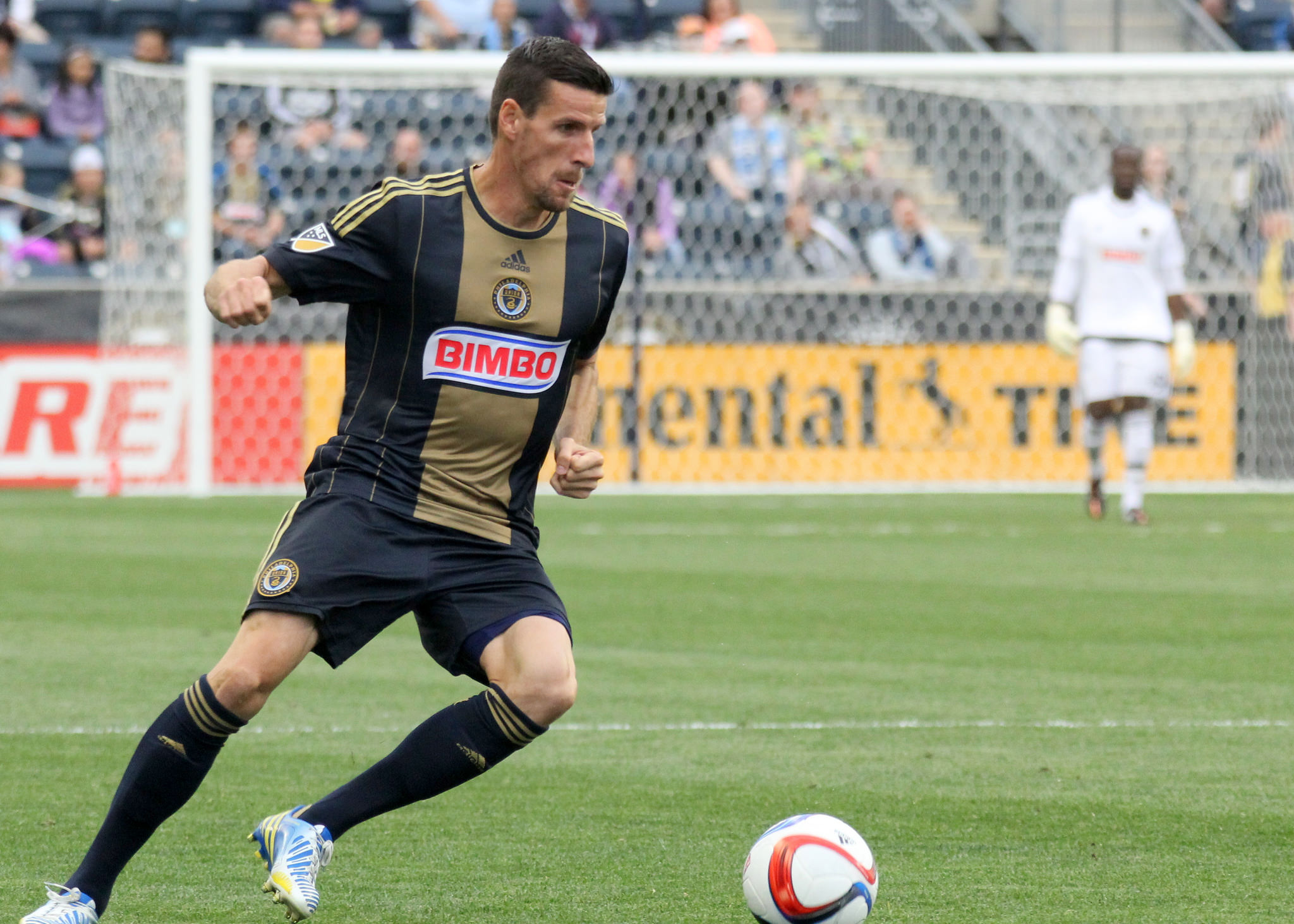 Sebastien Le Toux with early pressure up the wing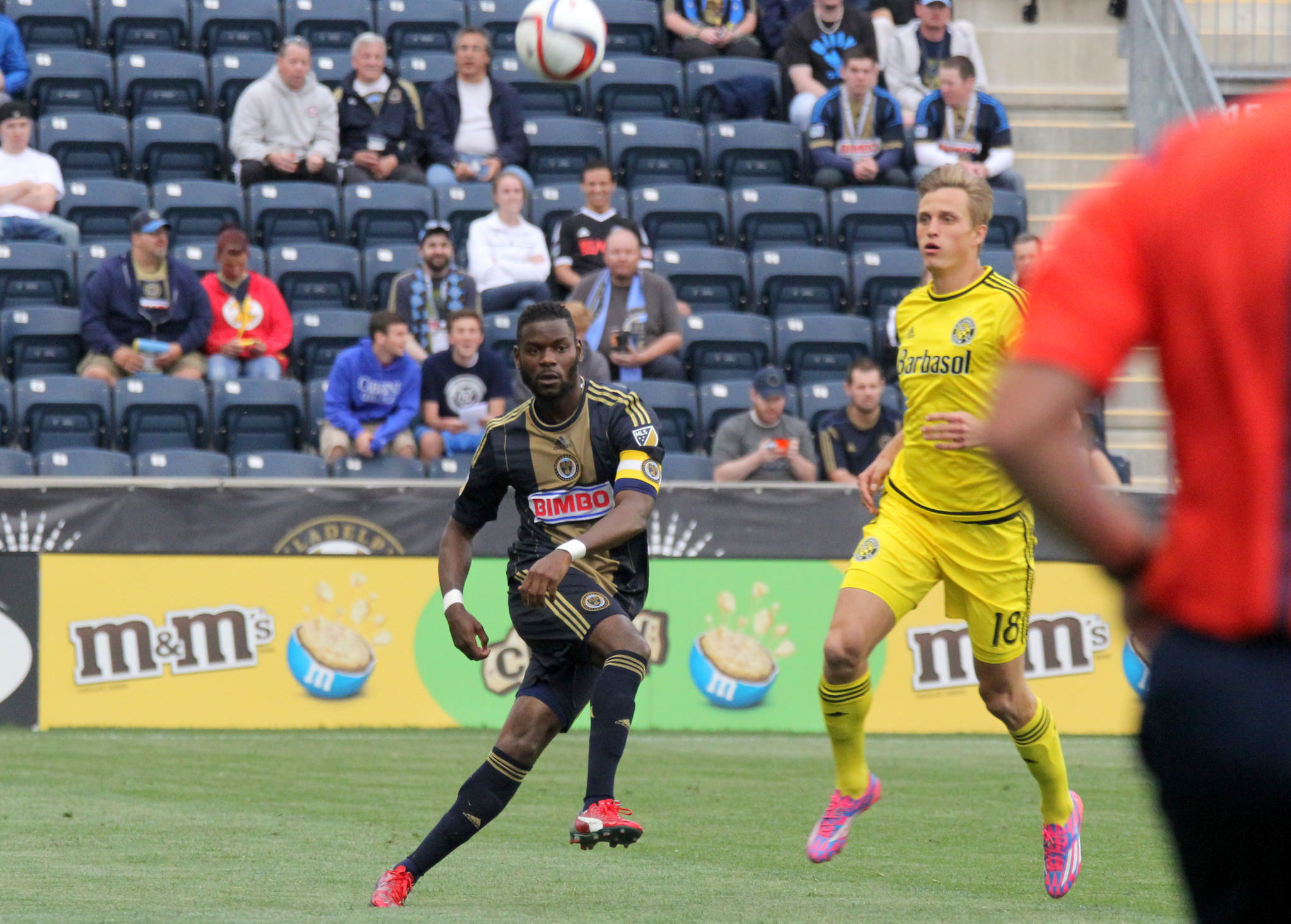 Maurice Edu launches up field
Cristian Maidana looking for a way through the crowd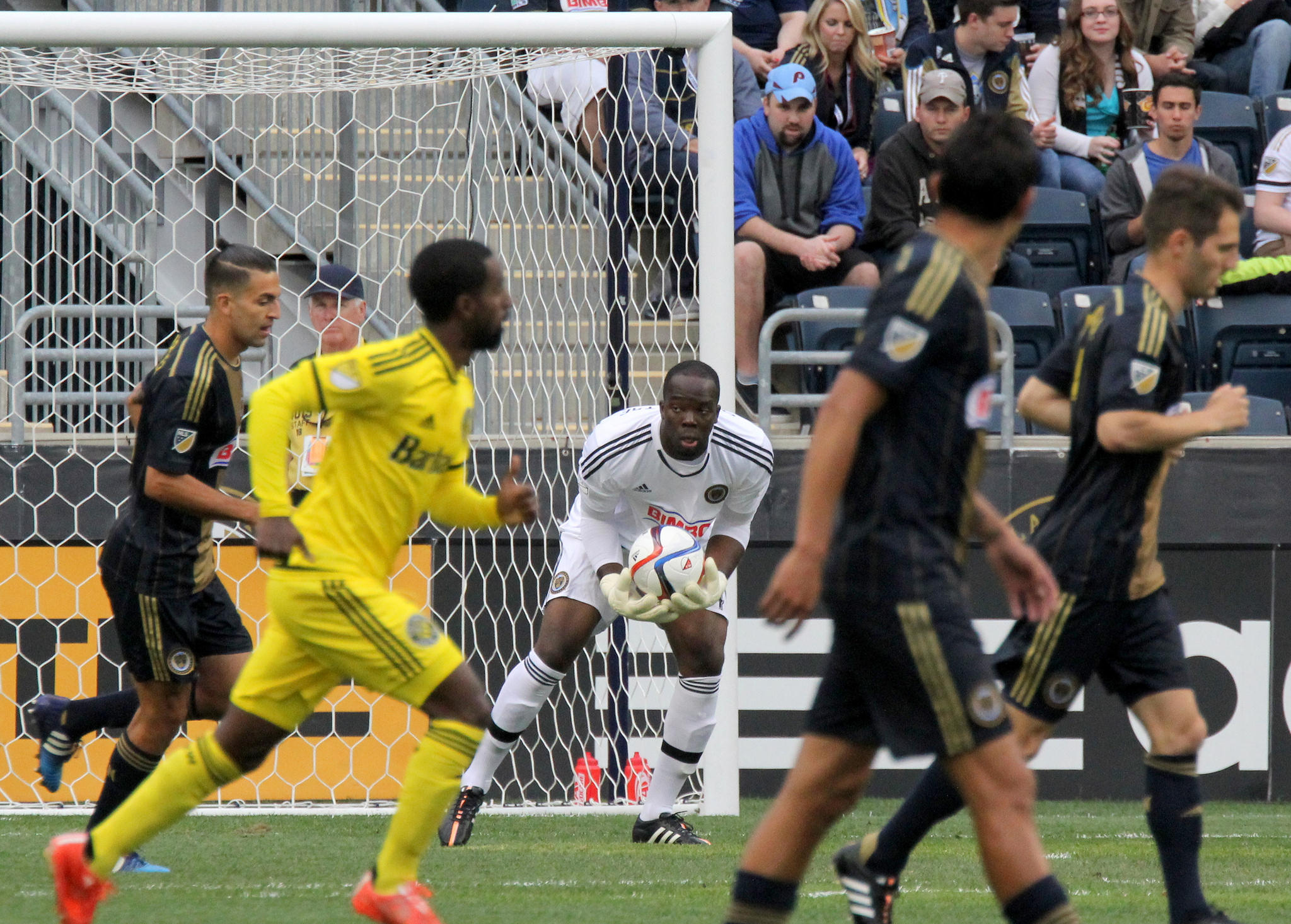 Brian Sylvestre made the saves when needed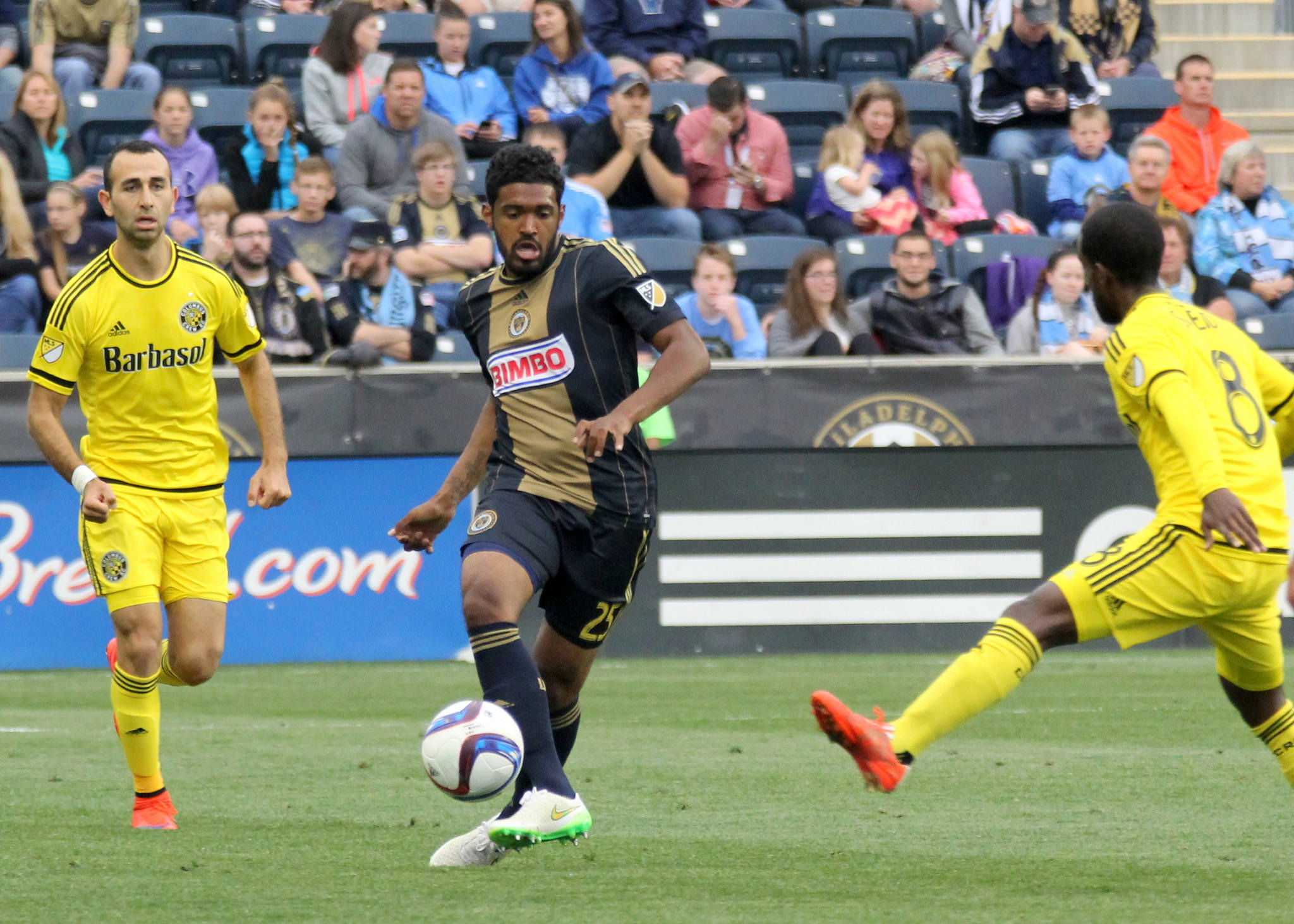 Sheanon Williams pushed up on offense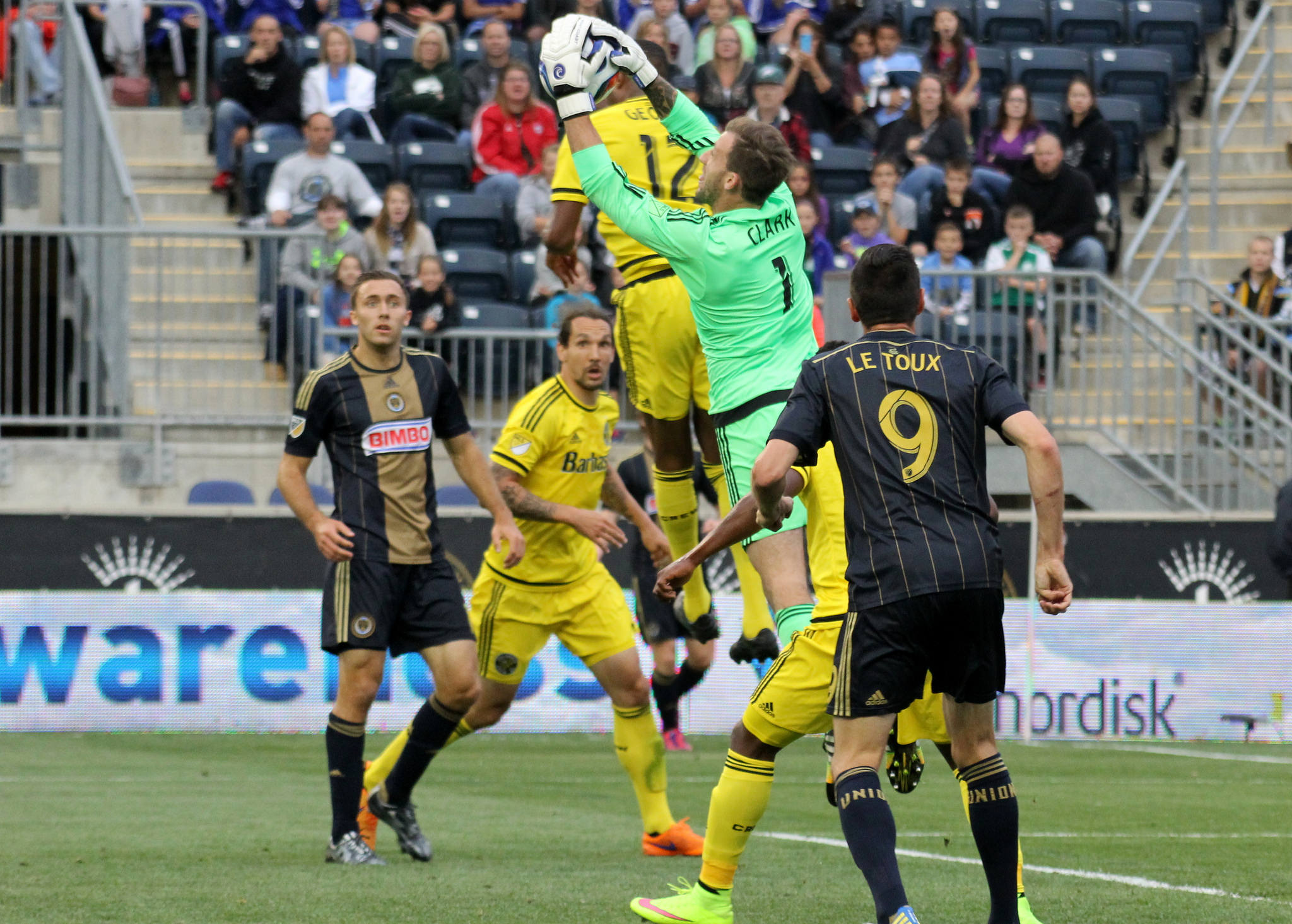 Steve Clark cuts off a cross
Brian Carroll settles under pressure from Mohammed Saeid
Fernando Aristeguieta cuts back to find room
Andrew Wenger works his way into the box
Aristeguieta gets tied up by Sergio Campbell
Carroll with another strong night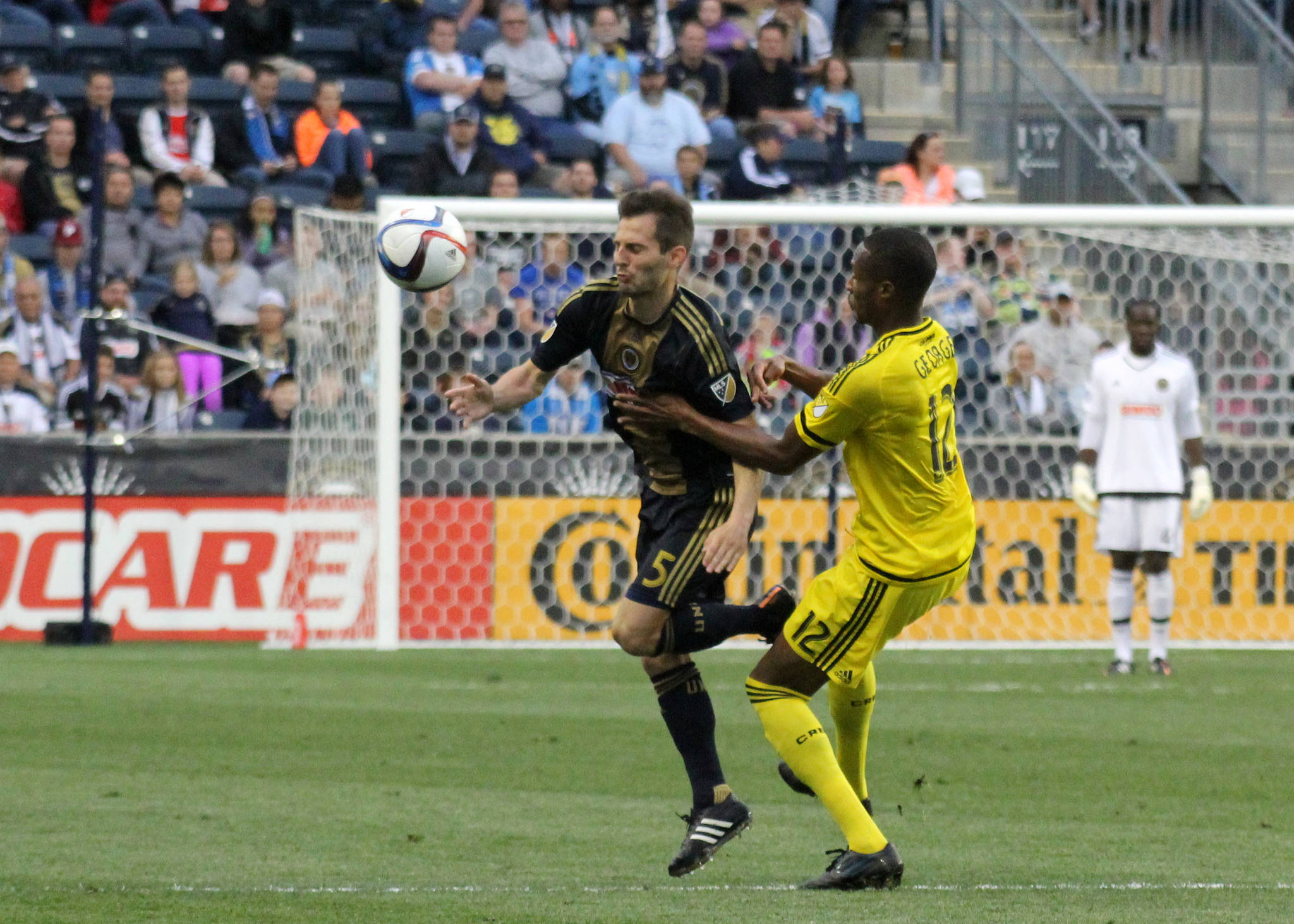 Kevan George tries to hold up Vincent Nogueira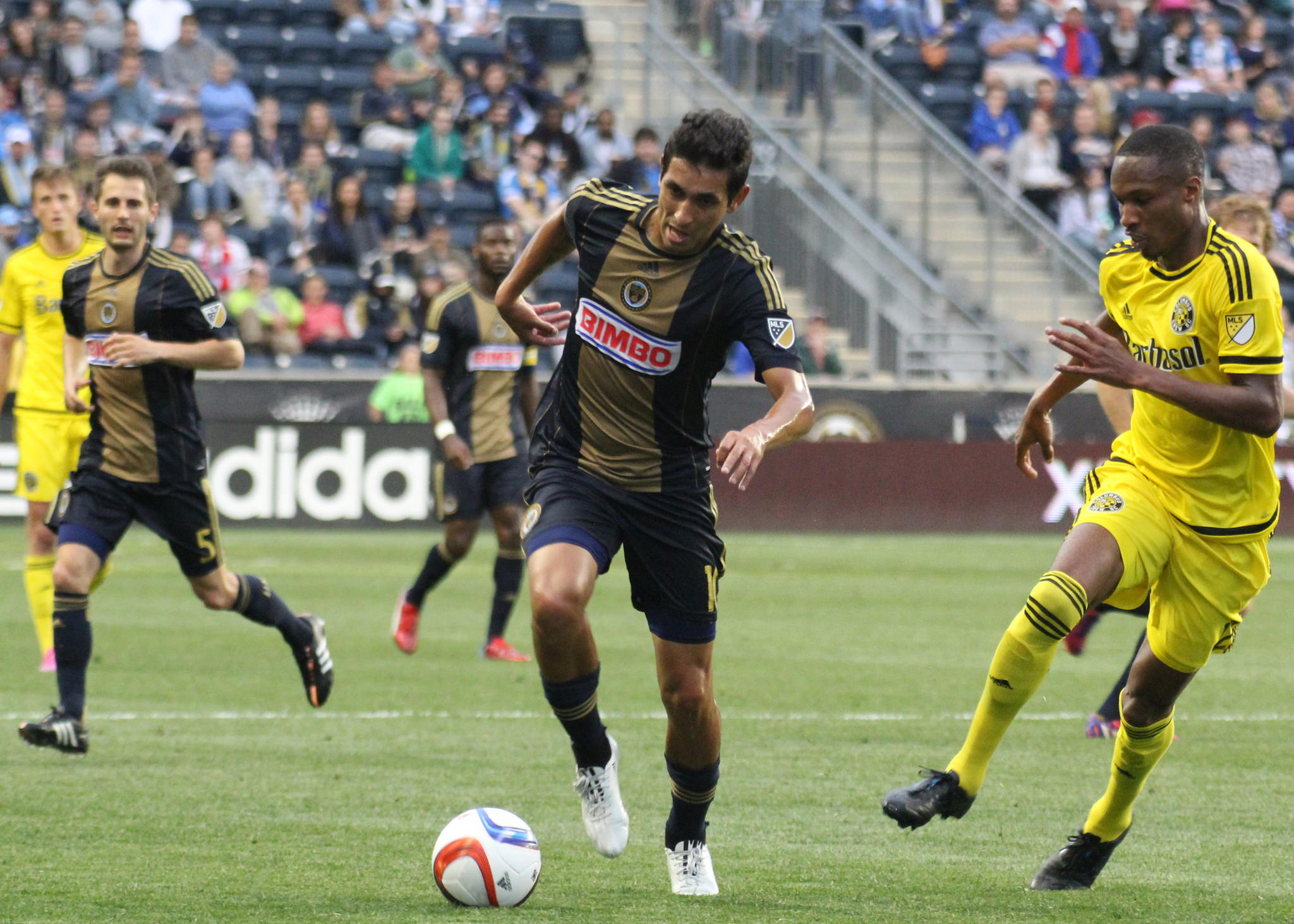 Maidana works past George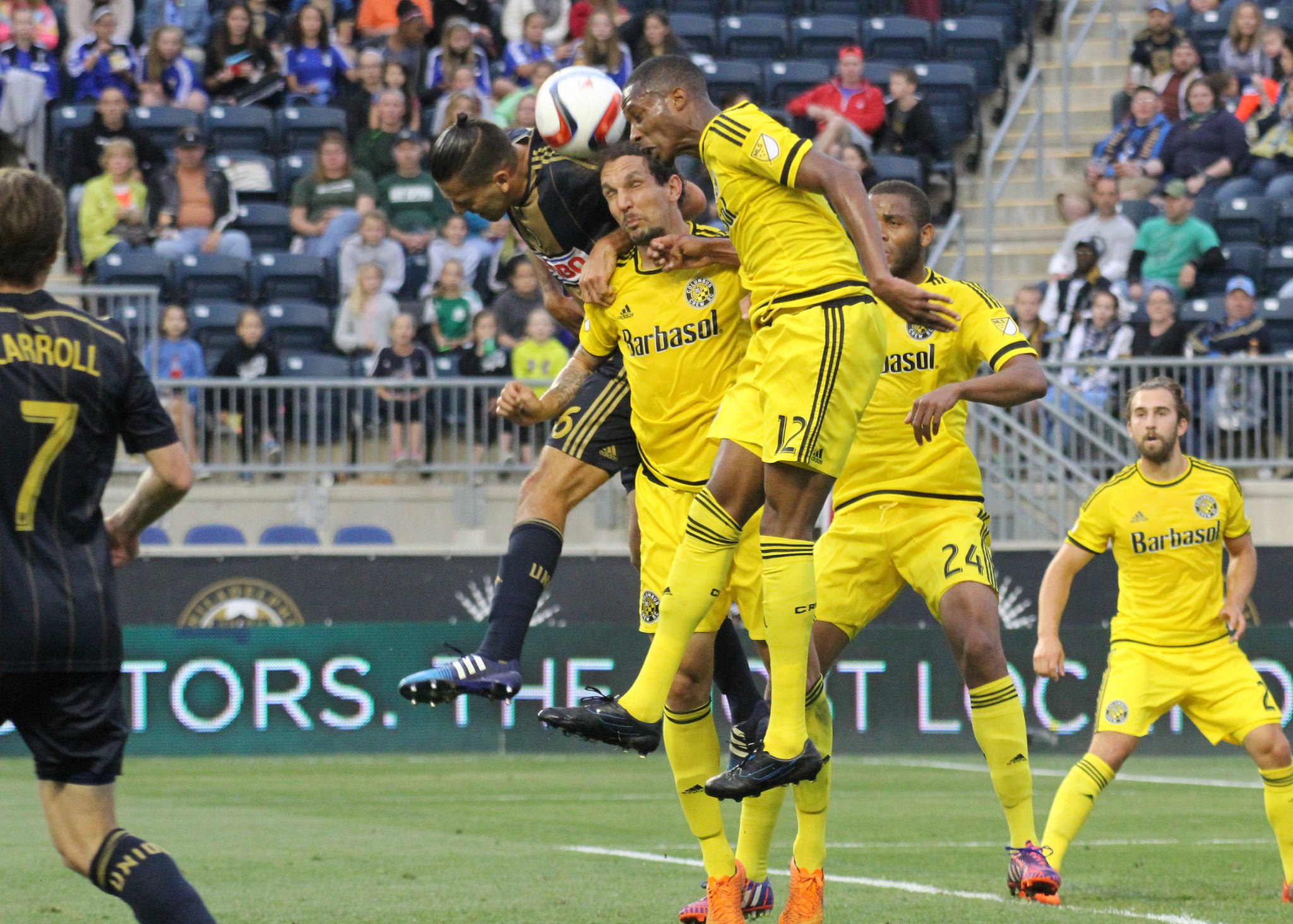 Richie Marquez pushes up for the corner kick
Edu clears another one out of the back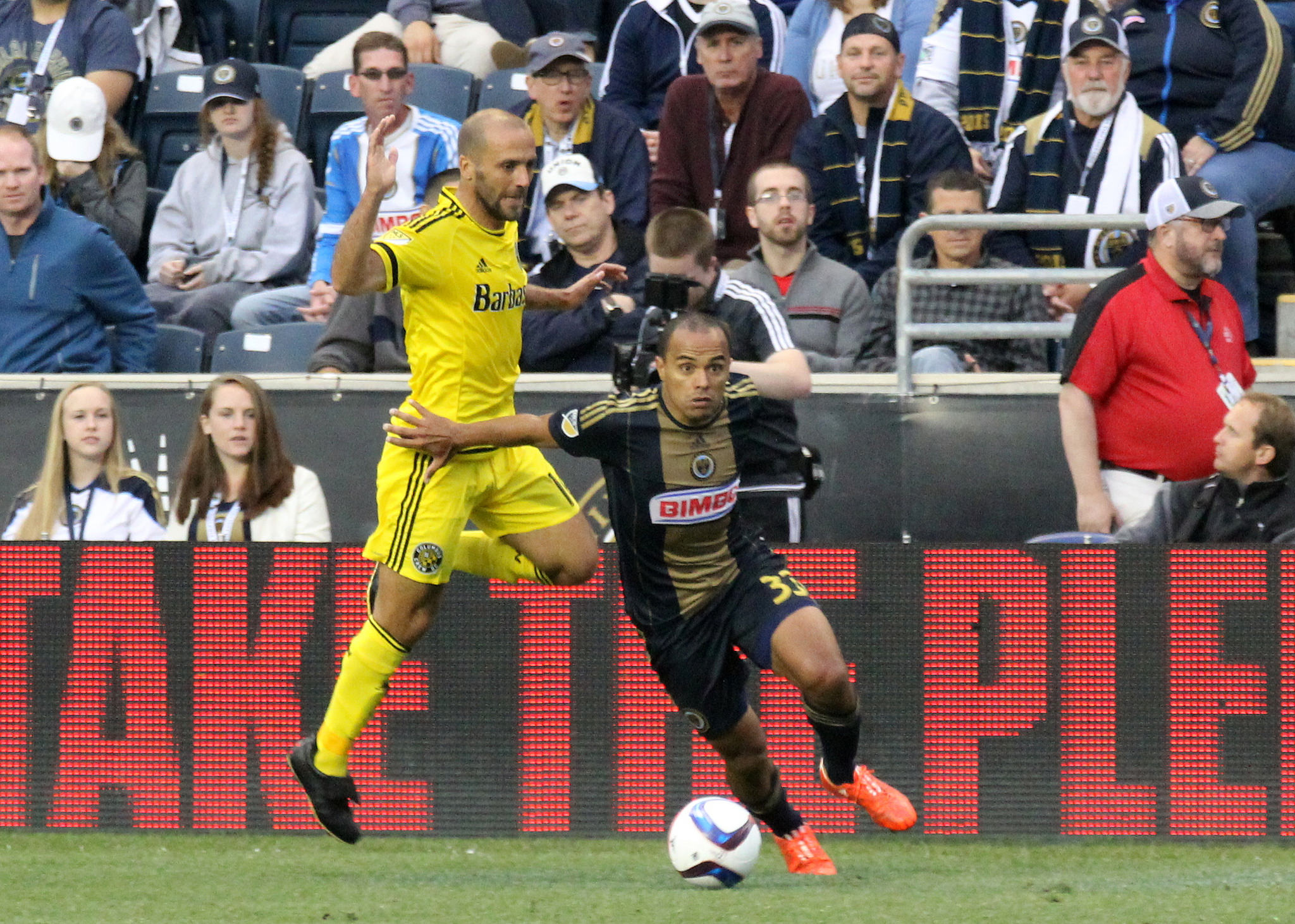 Fabinho pushes past Federico Higuain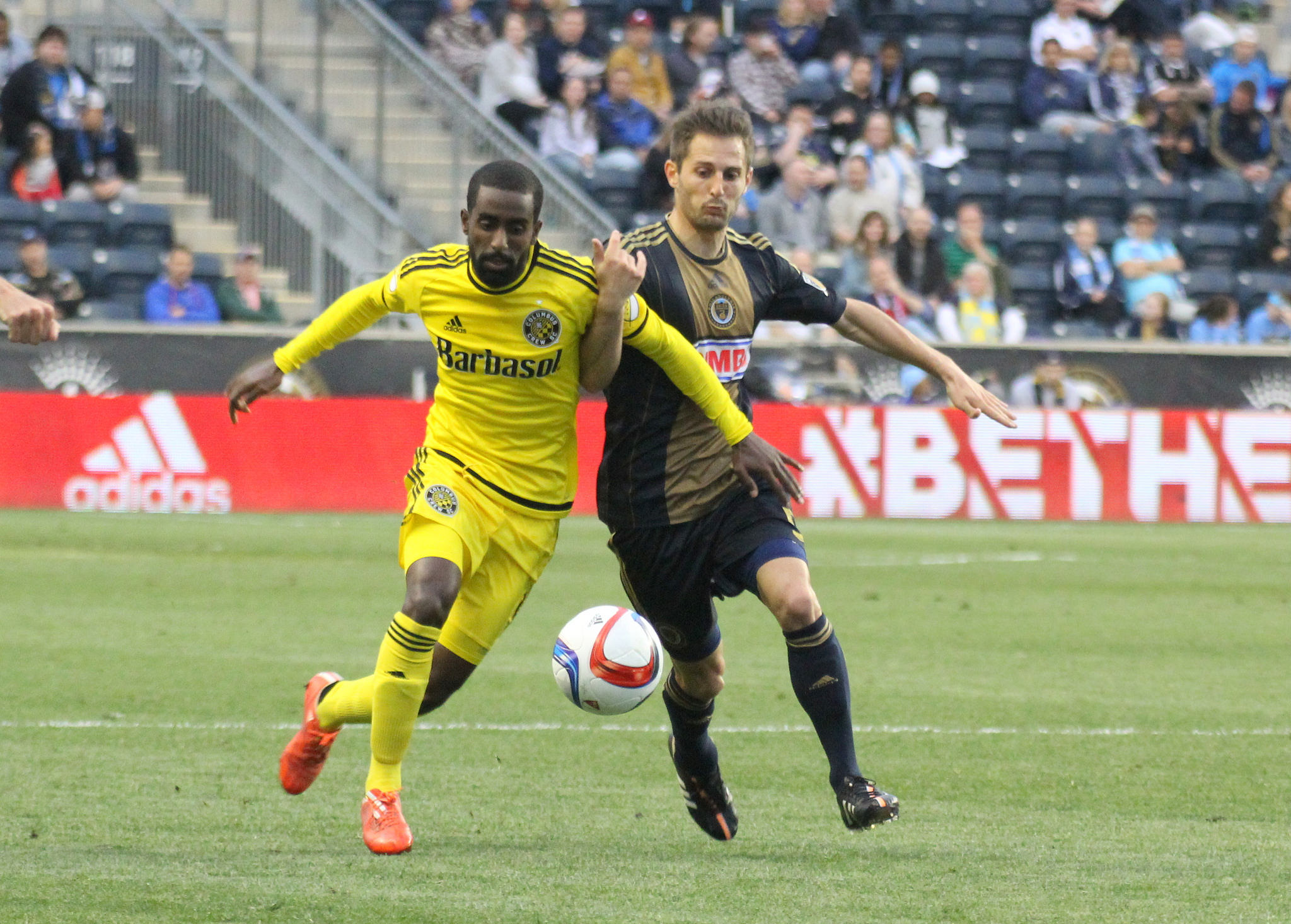 Nogs battling for position with Saeid
Le Toux threads a pass in front of the goal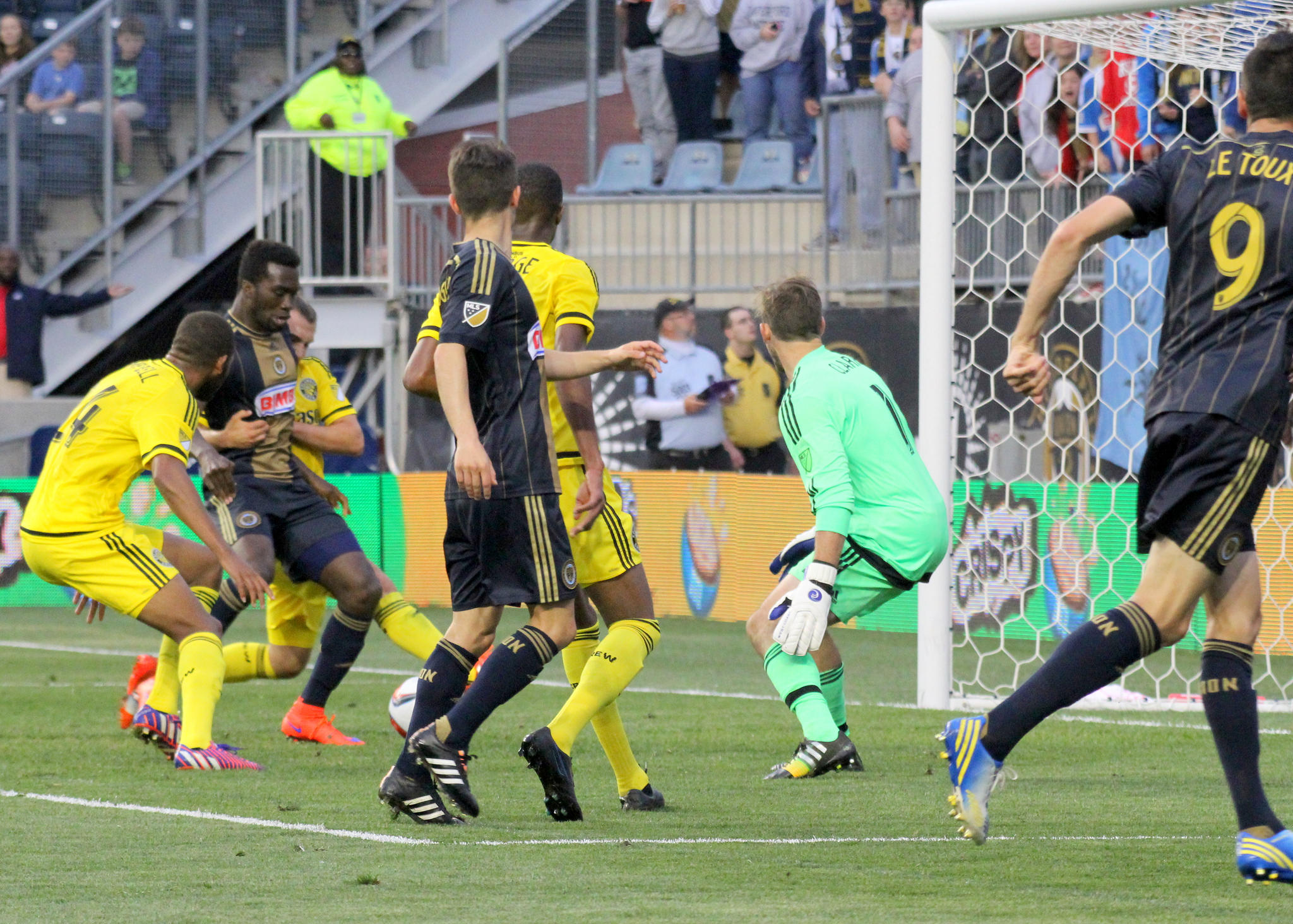 And C. J. Sapong knocks it home
Sapong celebrates after the goal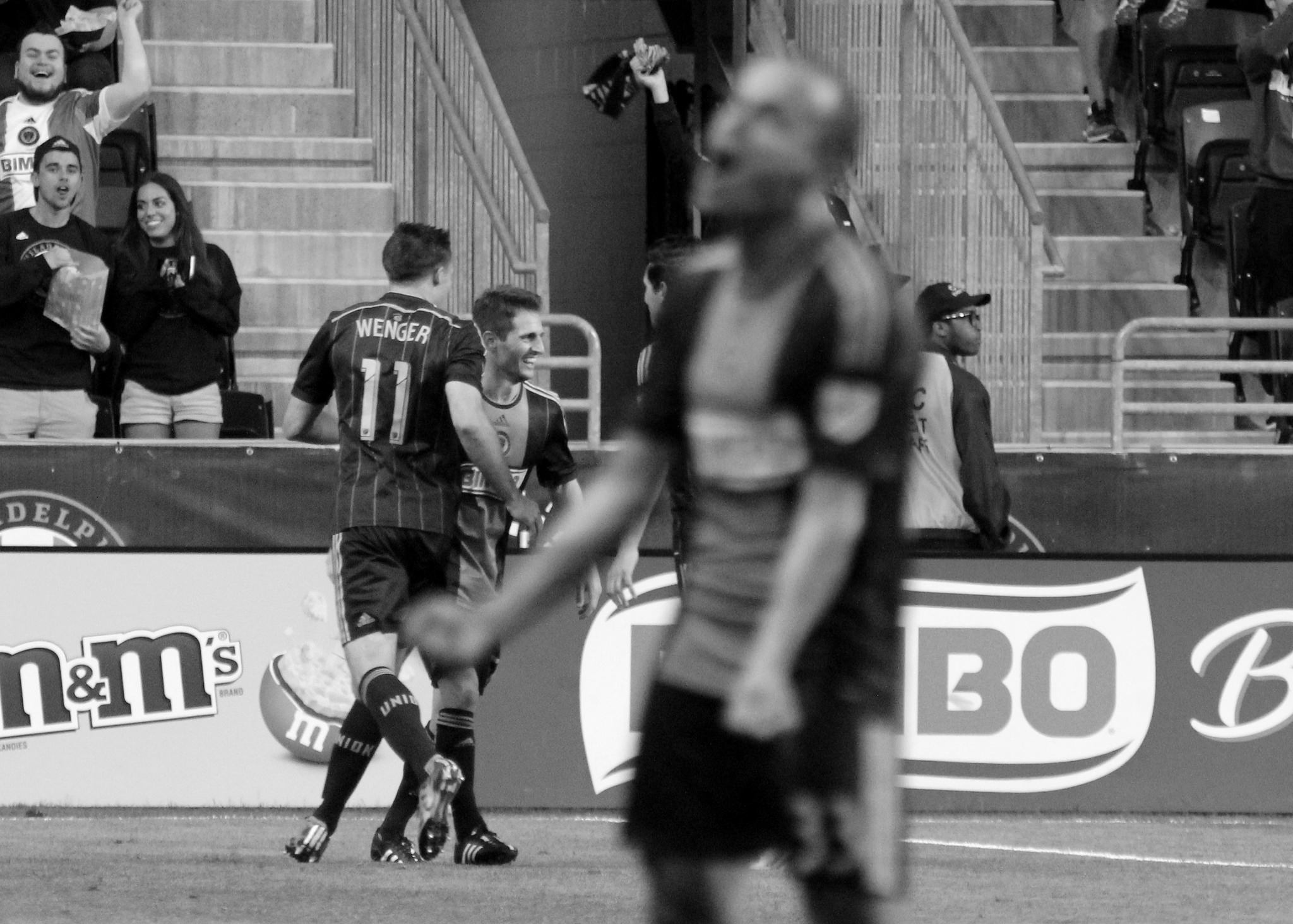 Nogs capitalizes on a Clark error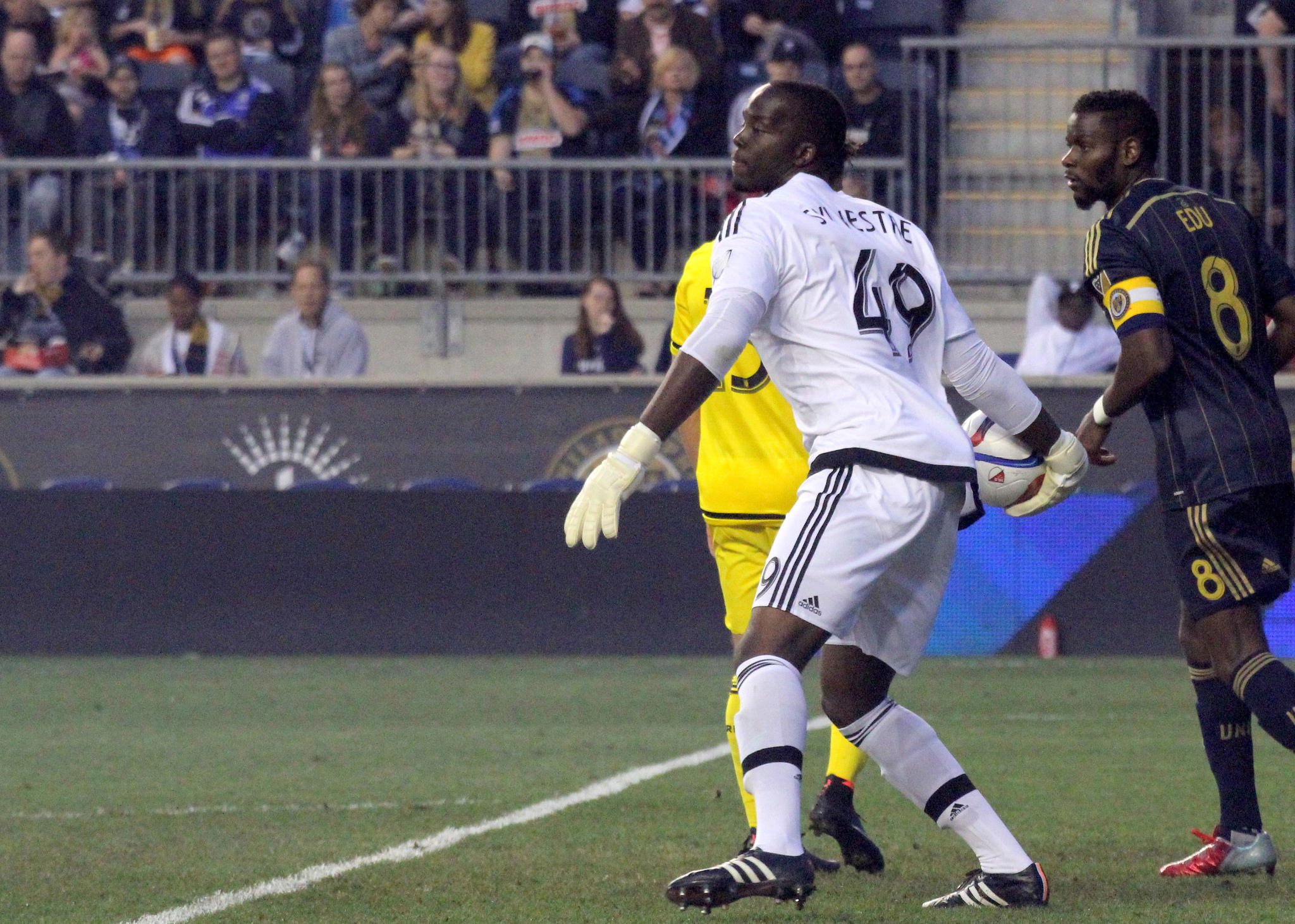 Sylvestre collects another ball in the box
Fabinho tracks down a loose ball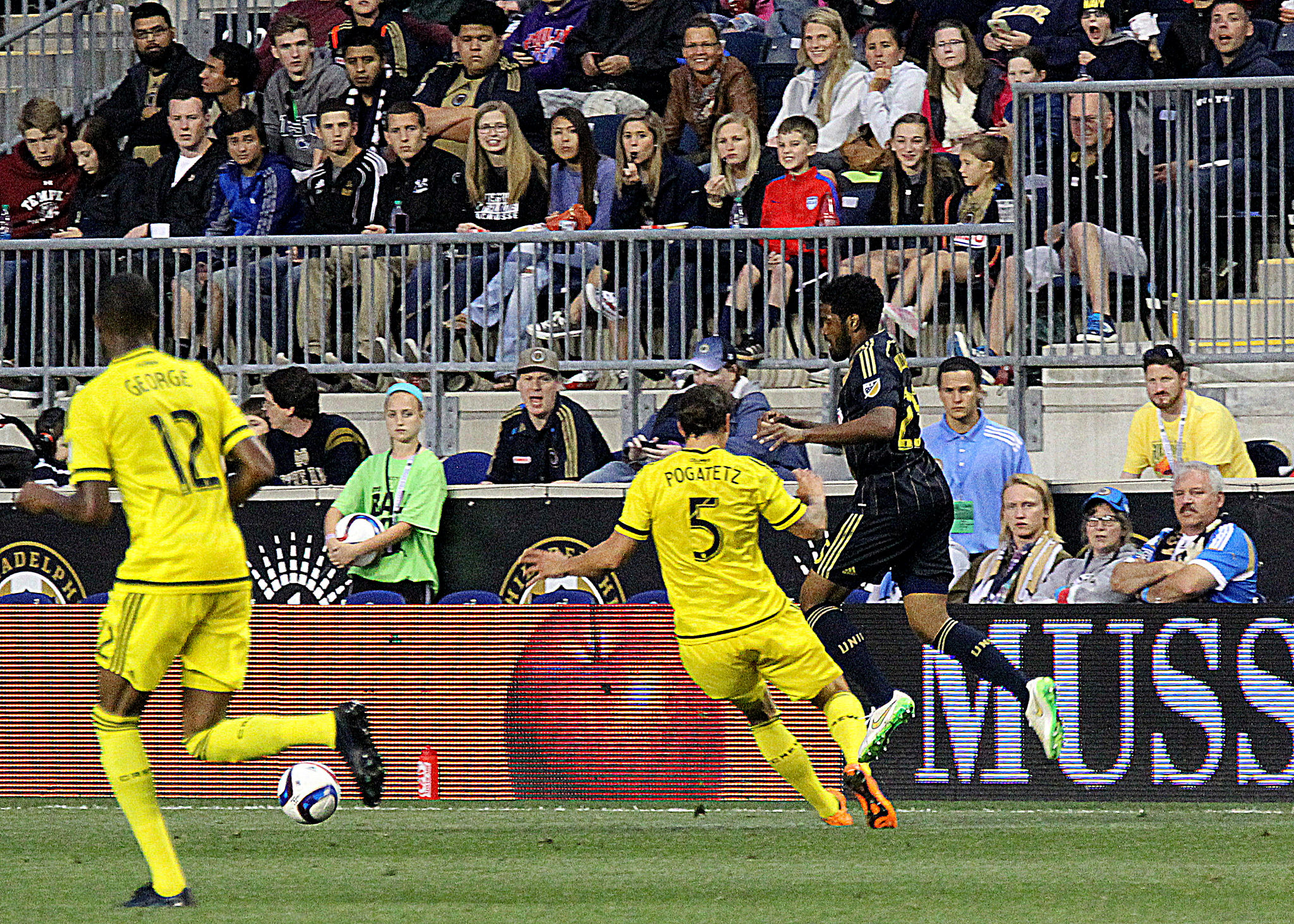 Williams with a nice touch past Emanuel Pogatetz…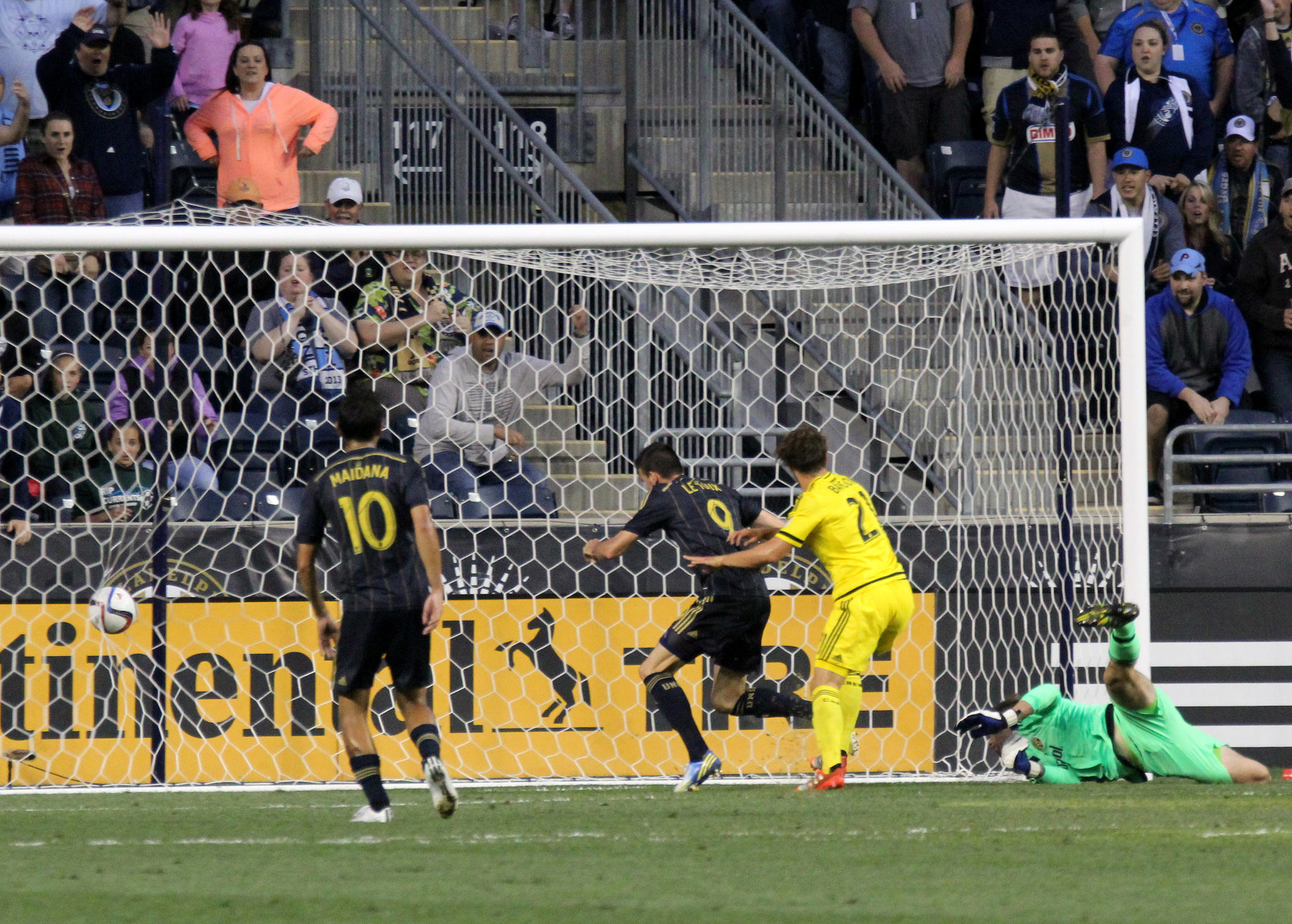 …and a nicer feed to Le Toux for the third goal
After goal celebration
Nogs continues his battle with Saeid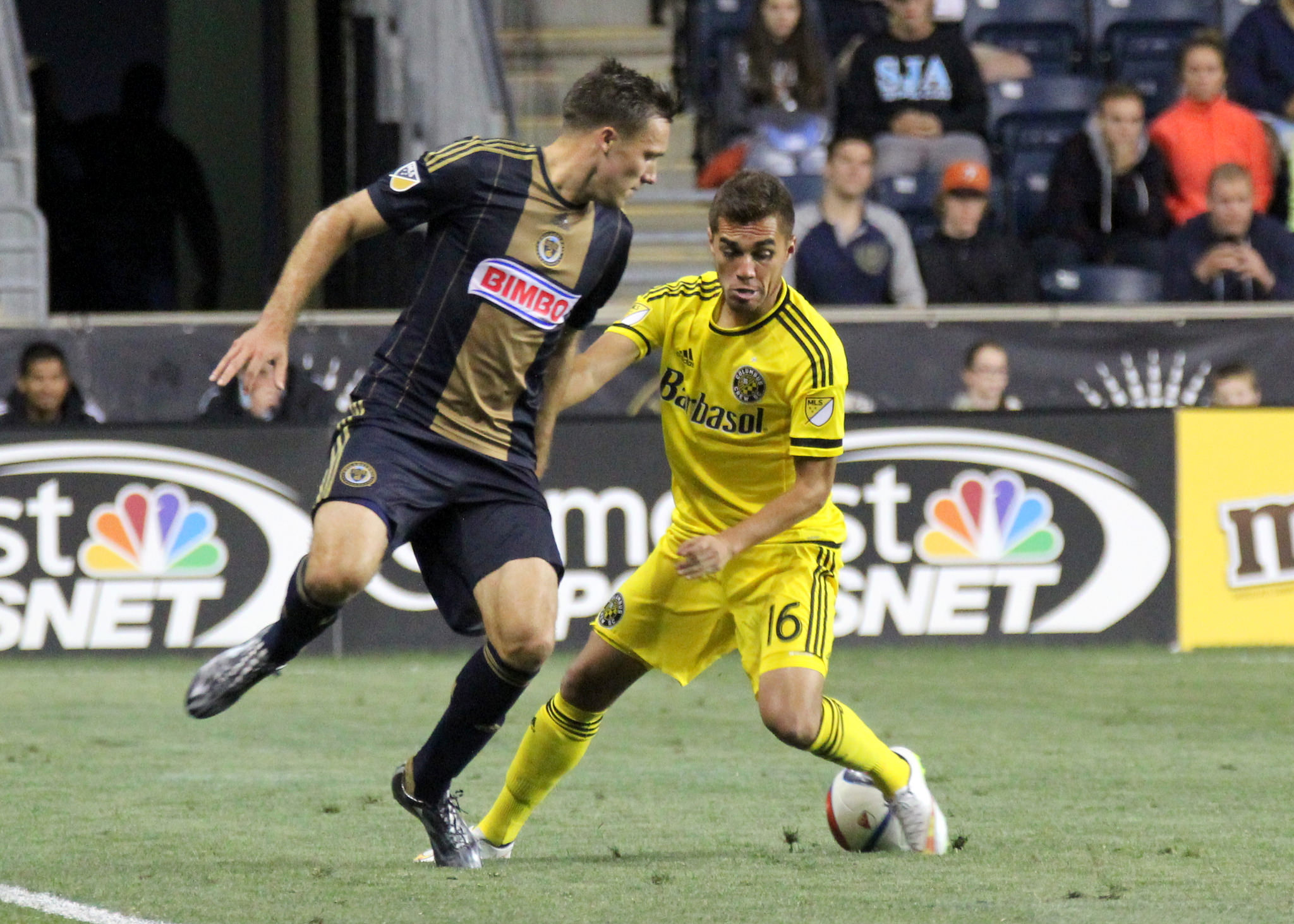 Wenger with a nice move to get past Hector Jimenez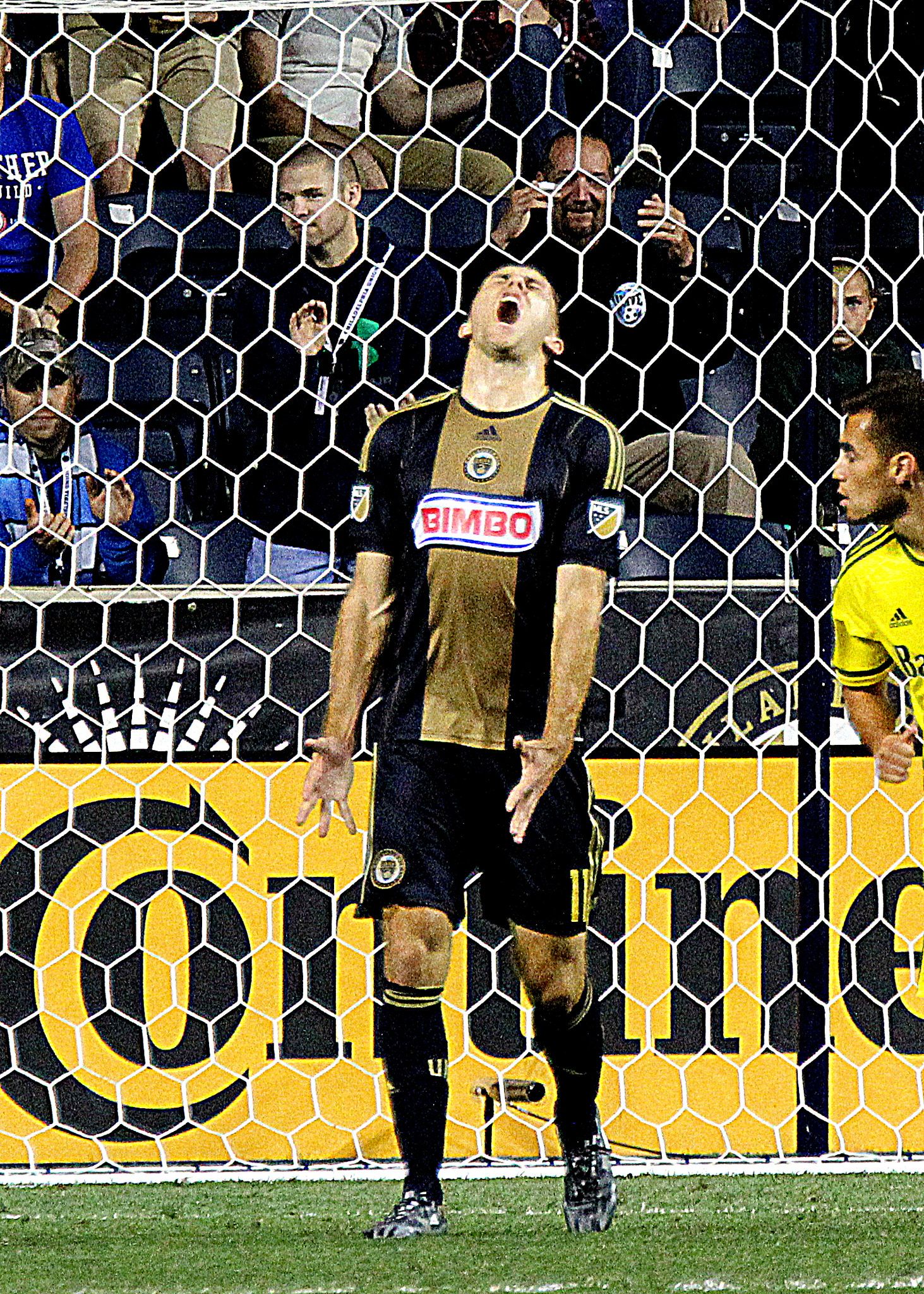 Wenger almost got the monkey off his back
Zach Pfeffer looks to slow down Saeid
Marquez knocks the ball away from Aaron Schoenfeld
Eric Ayuk Mbu controls to help kill the clock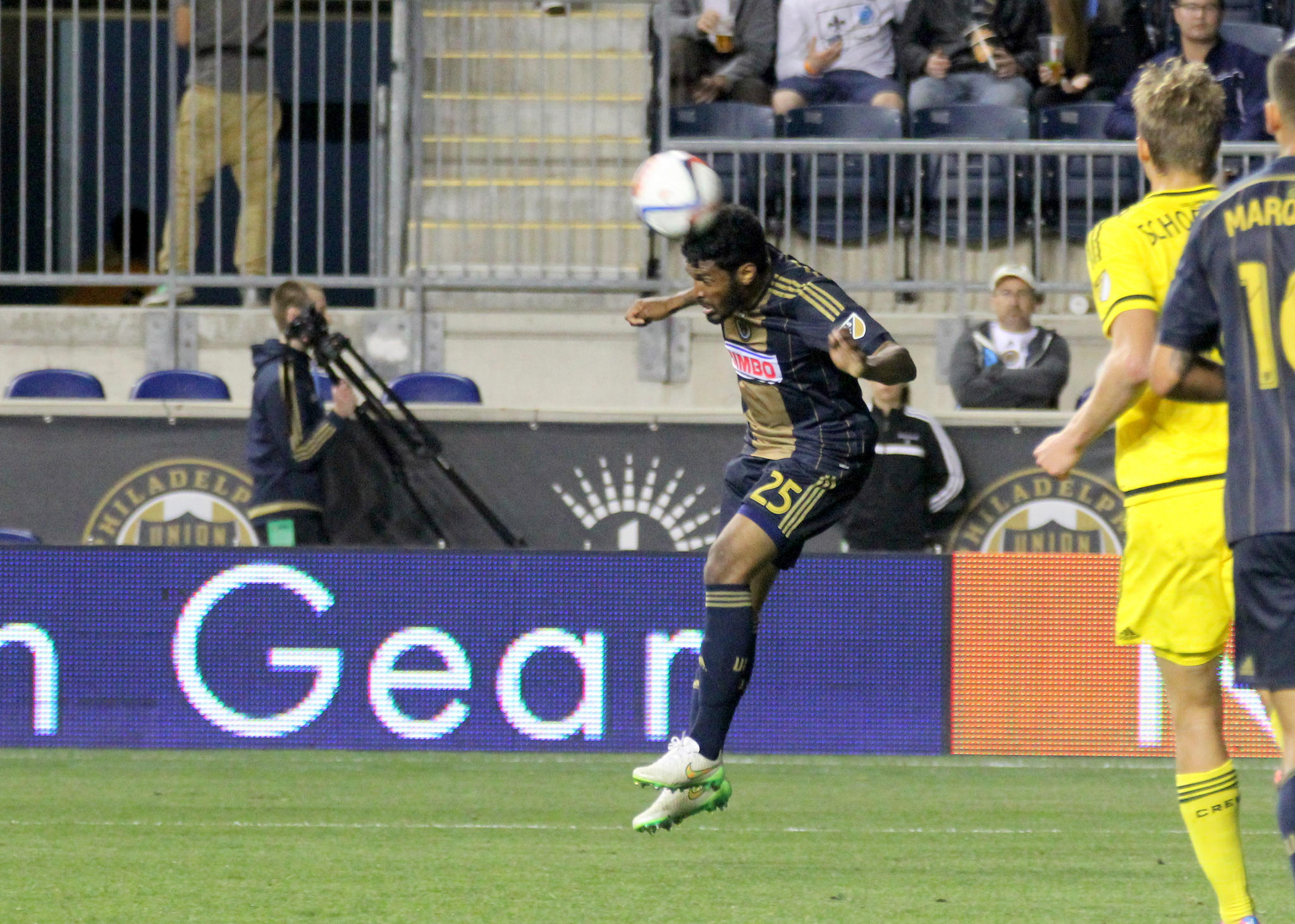 Williams with a clearing header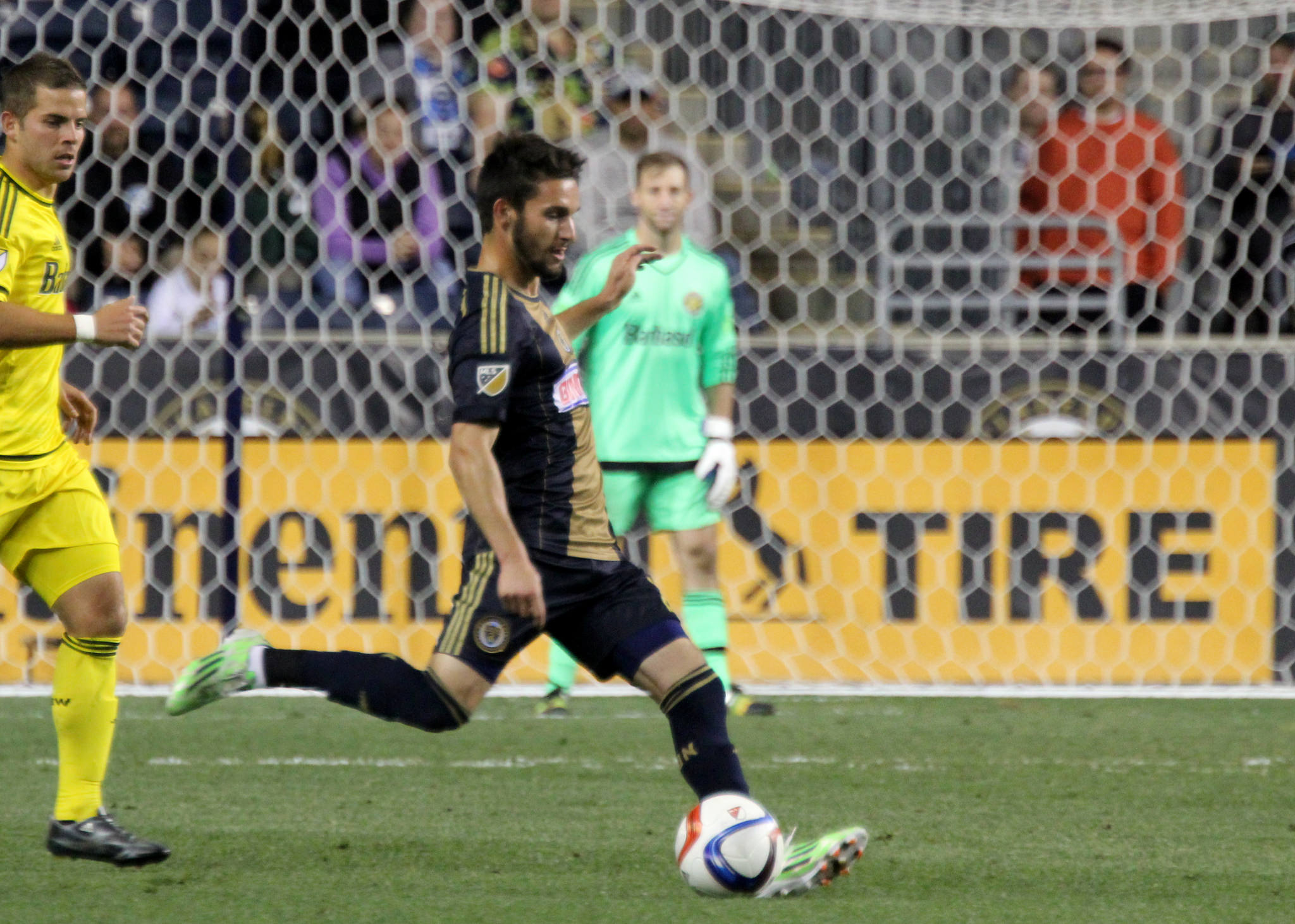 Pfeffer keeps the ball moving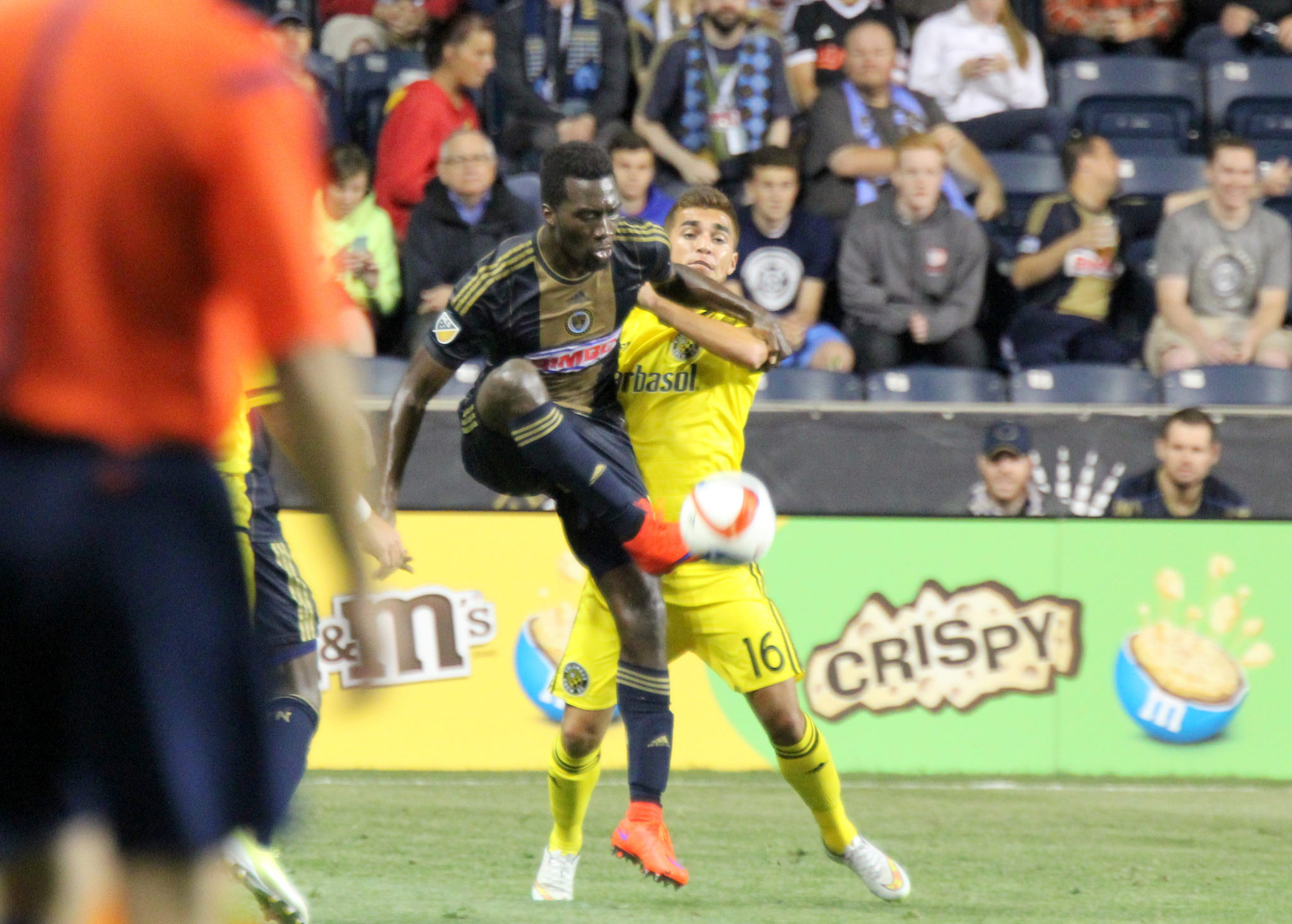 Sapong keeps up the offensive pressure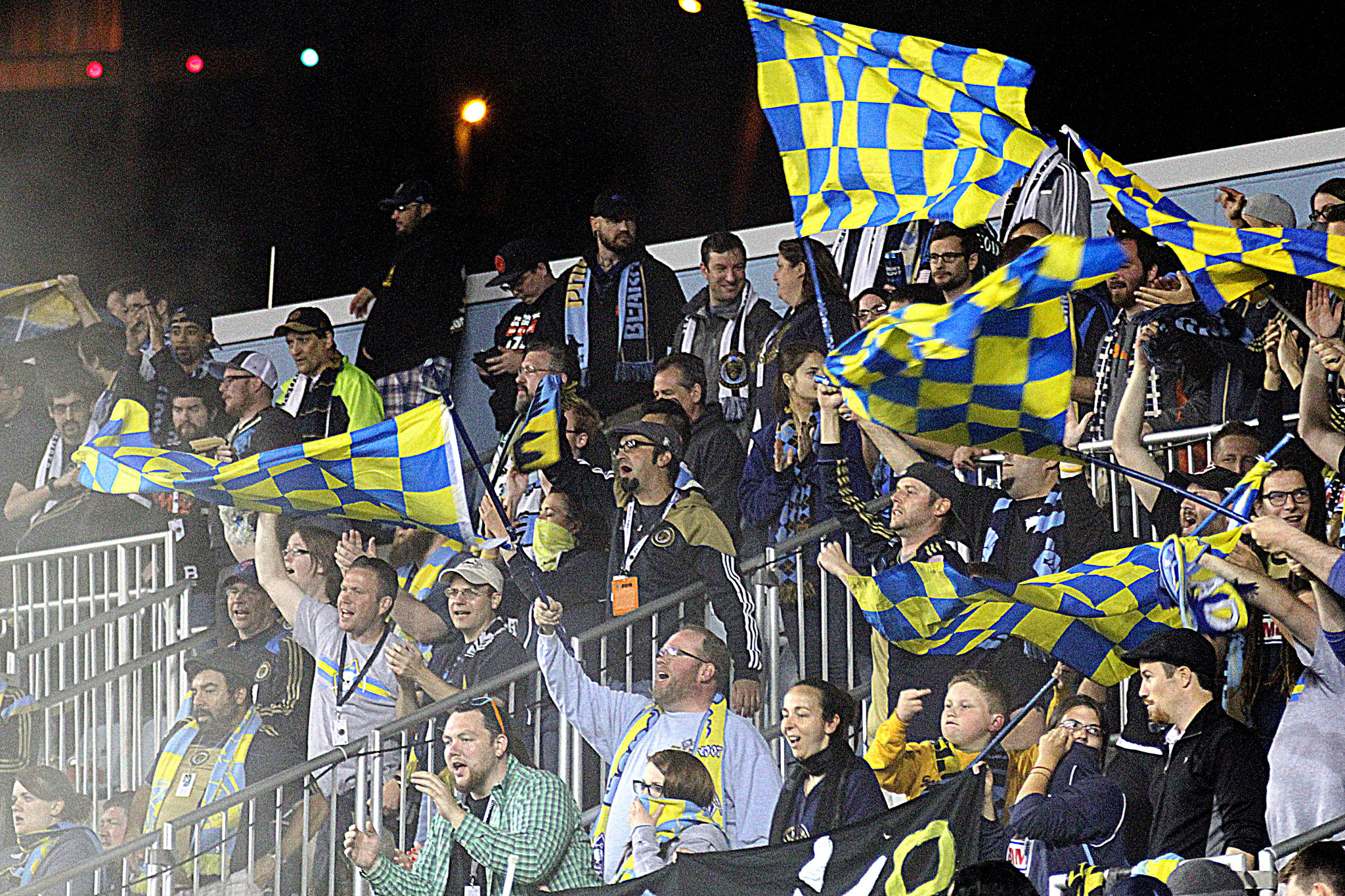 The Sons of Ben are happy with the outcome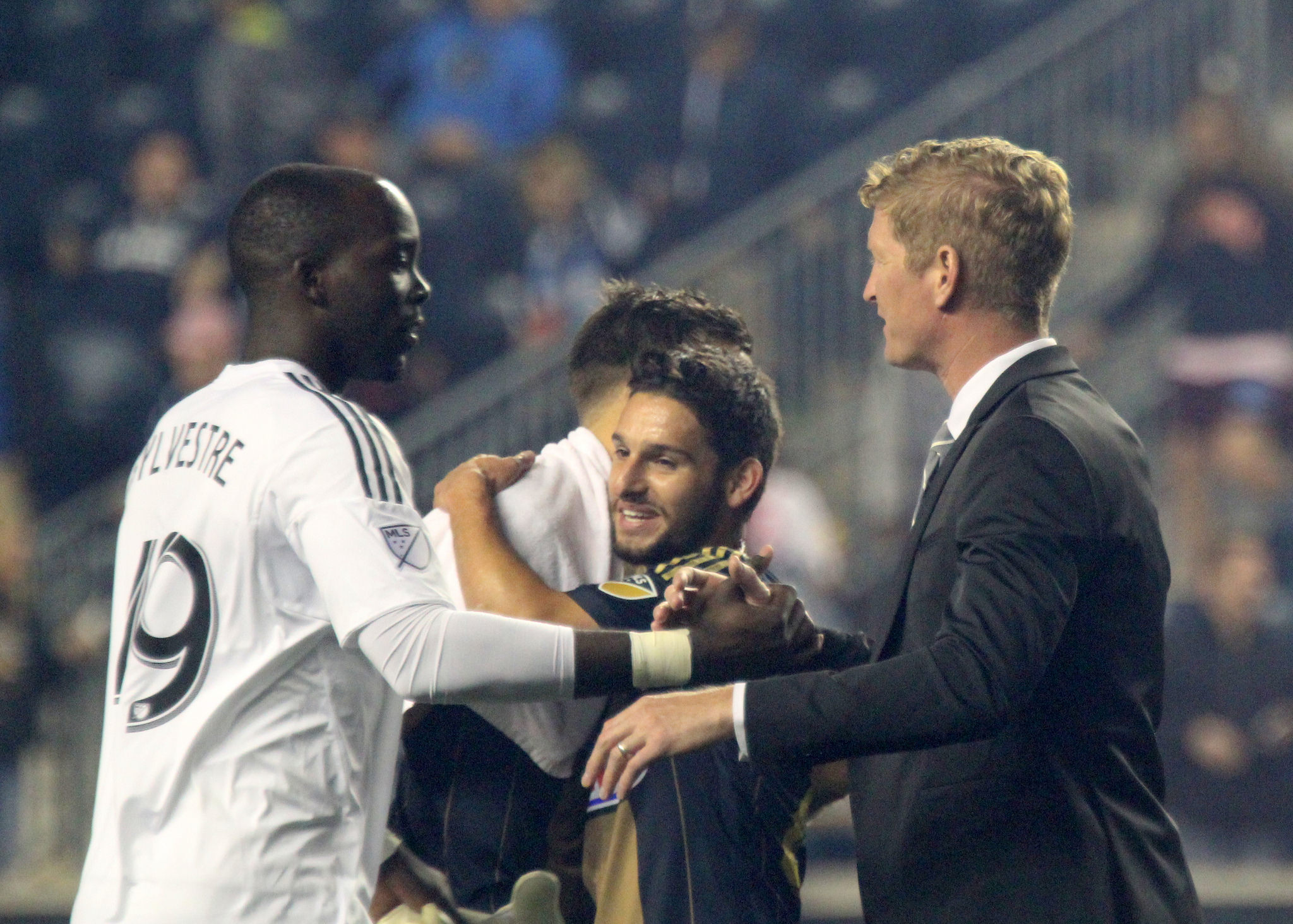 Curtin congratulates his young keeper
For more photos, check out Paul's Flickr page and feel free to leave comments.