PSP photographer Earl Gardner shares his look at the Union's 2-1 loss to DC United.
PSP photographer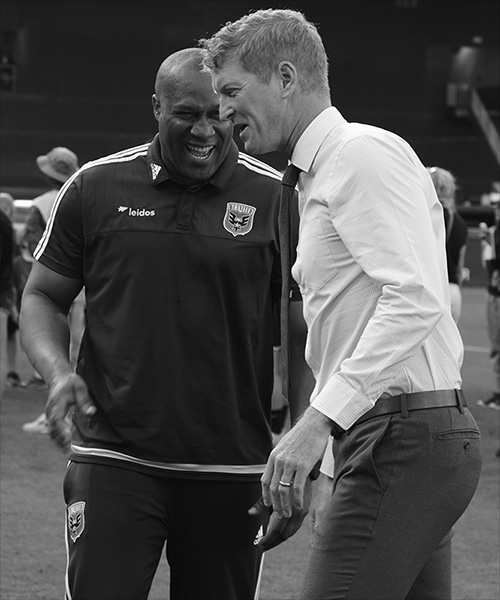 Zach Thornton and Jim Curtin share a laugh.
Fabinho gets taken down.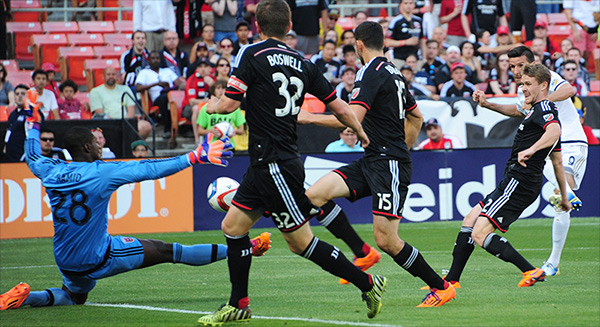 Sebastien Le Toux score his first goal of the season…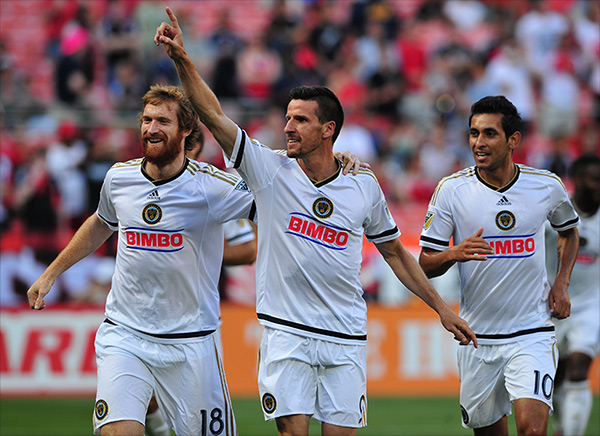 …and runs over to the Sons of Ben to celebrate.
Ben Olsen doing Ben Olsen things.


Richie Marquez got another start at center back.
Fernando goes up for the ball.
Andrew Wenger makes a run into the box.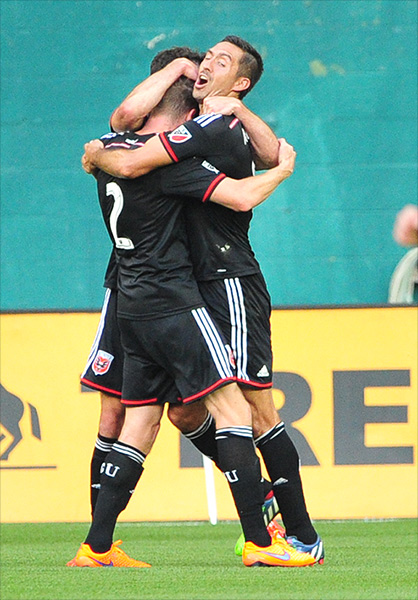 DC ties up the match.
Brian Carroll handling the CDM duties.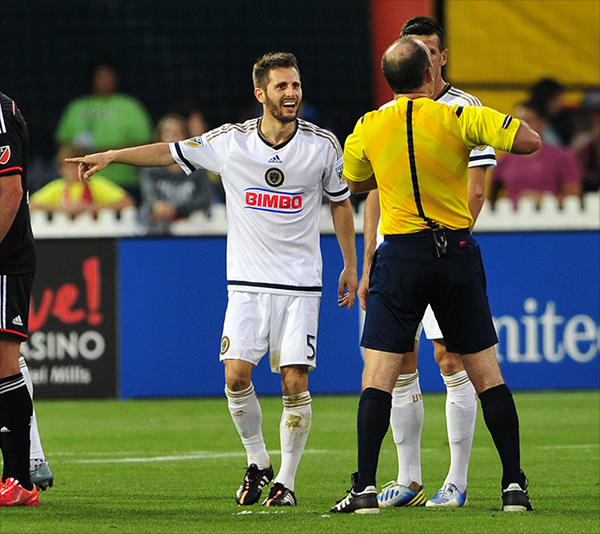 Vince wonders where Rolfe's card is. Apparently it was in the mail.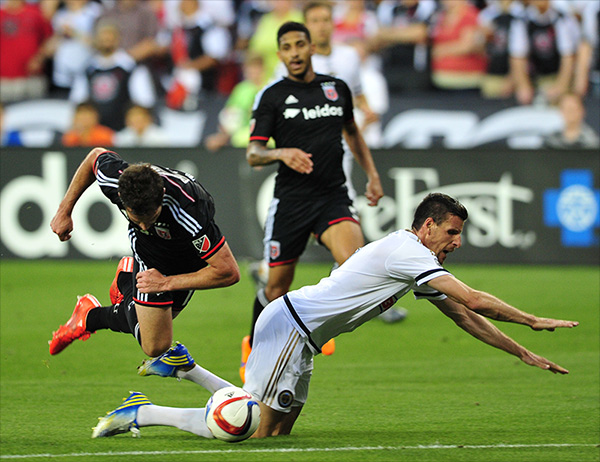 Seba gets taken out on the edge of the box. Nope, not a red card.
Brian Sylvestre jumps for a save.
Mo looks to move the ball up the pitch.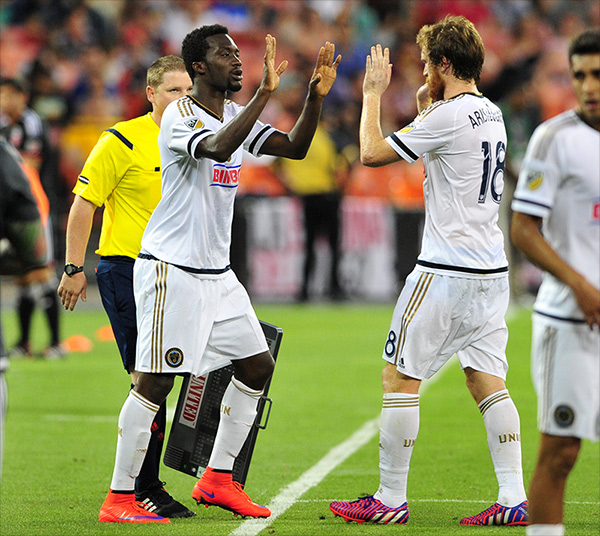 CJ Sapong came on in the 72nd minute.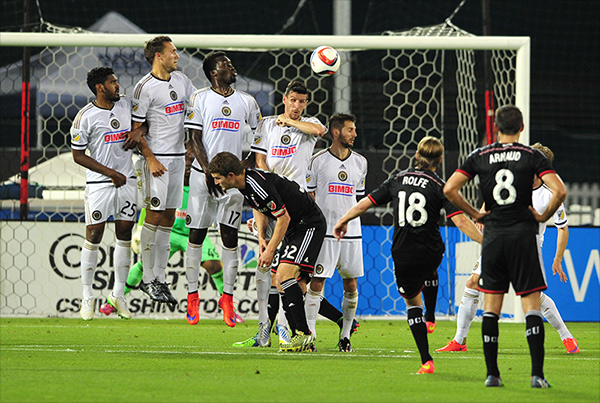 Rolfe's ball goes over the wall and is saved by Sylvestre.
Chaco waits to take a corner.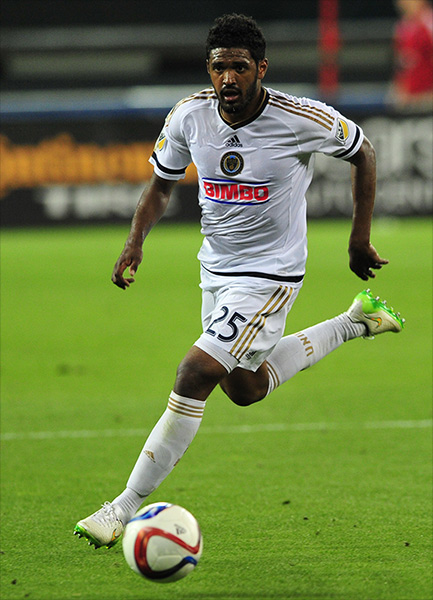 Shea moves the ball up field.
Angry much?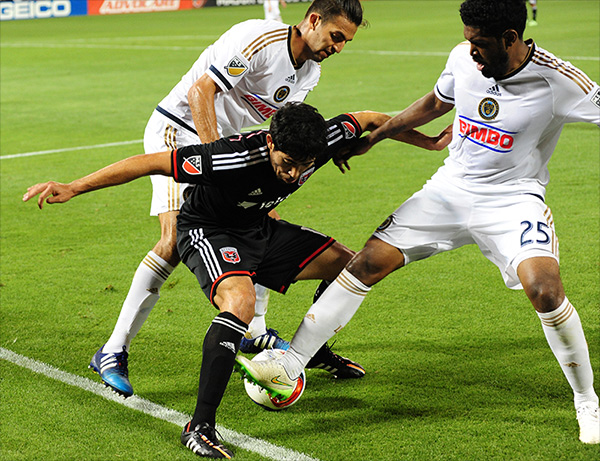 DC works on grinding down the clock.
Philly's loud and proud supporters cheered 'til the end.
For additional photos please check out Earl Gardner's Flickr page.