PSP photographer Paul Rudderow was on hand Sunday as the Philadelphia Union pulled off their first ever win in Red Bull Arena by defeating the New York Red Bulls 2-0. Here's a look at what he saw.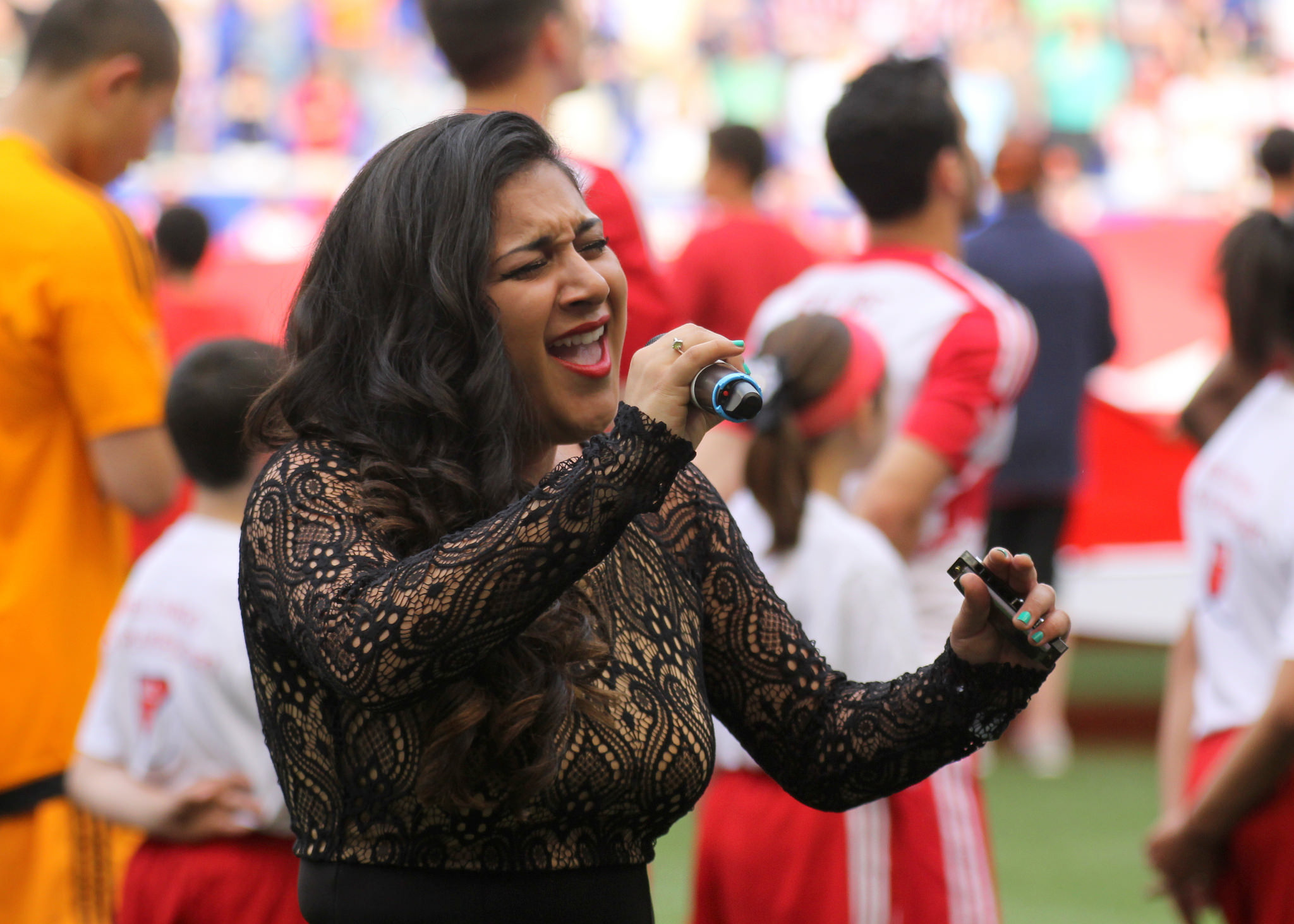 Our National Anthem.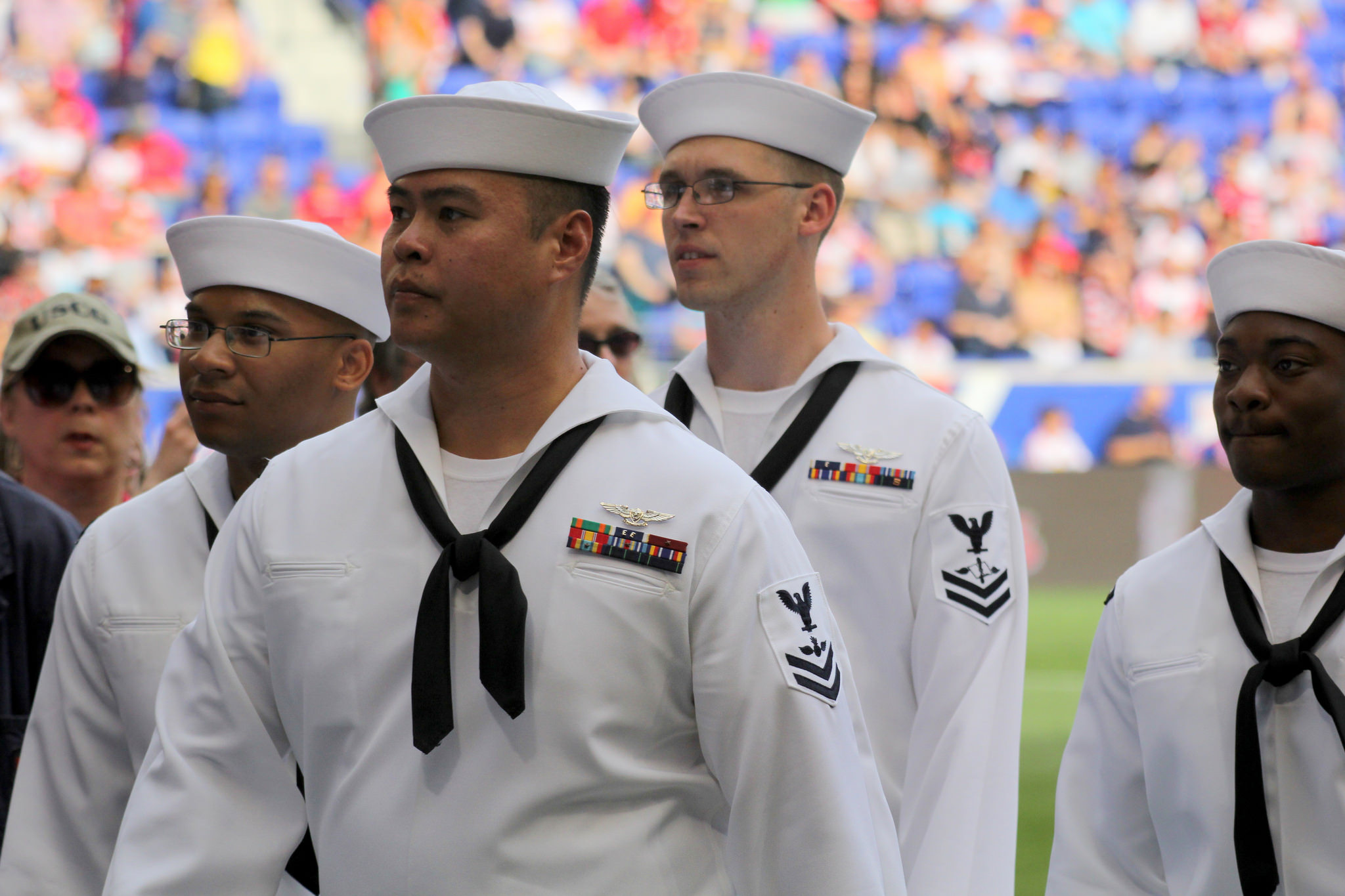 There were a lot of military personnel at the game for the Memorial Day holiday.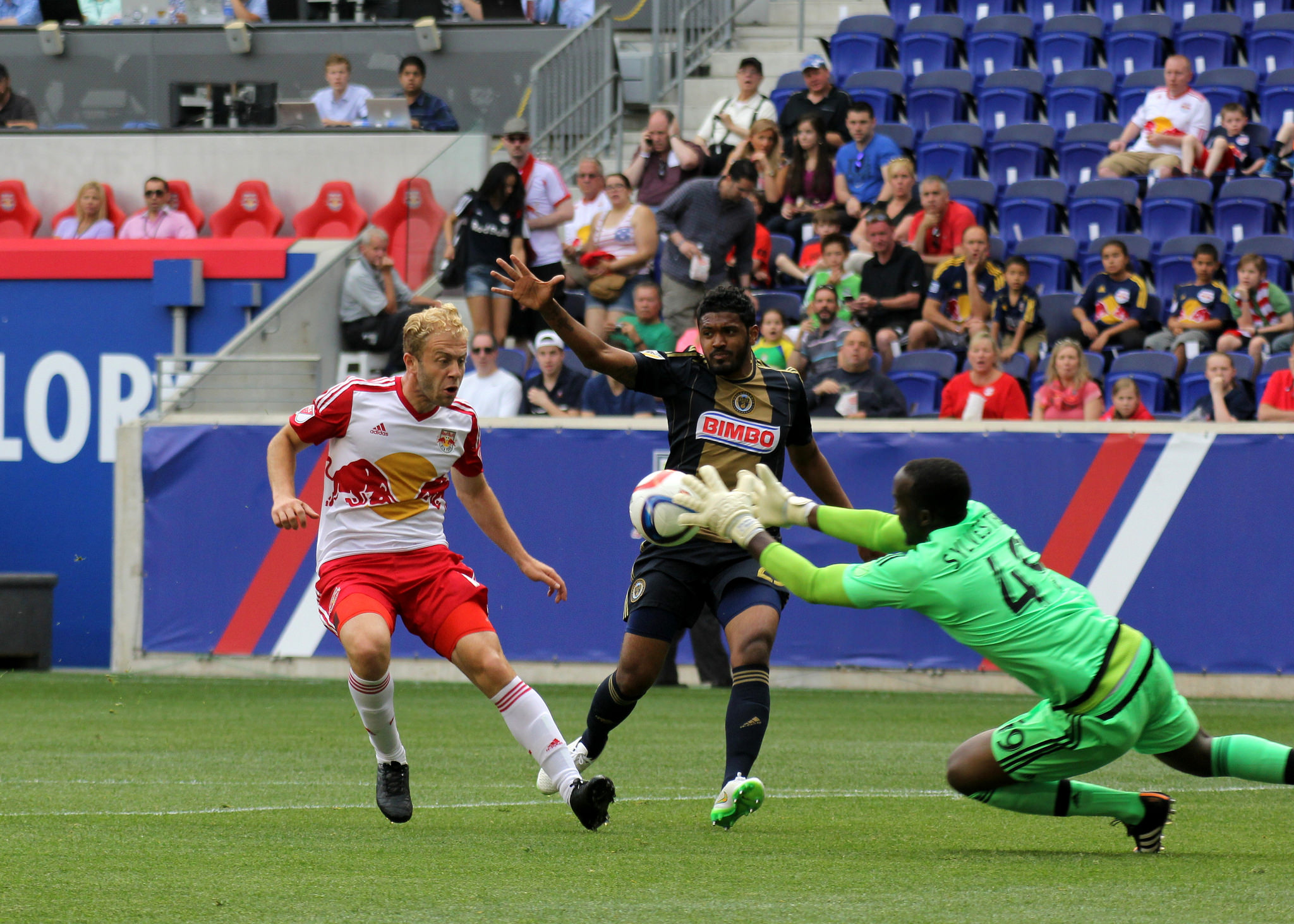 Brian Sylvestre was tested early.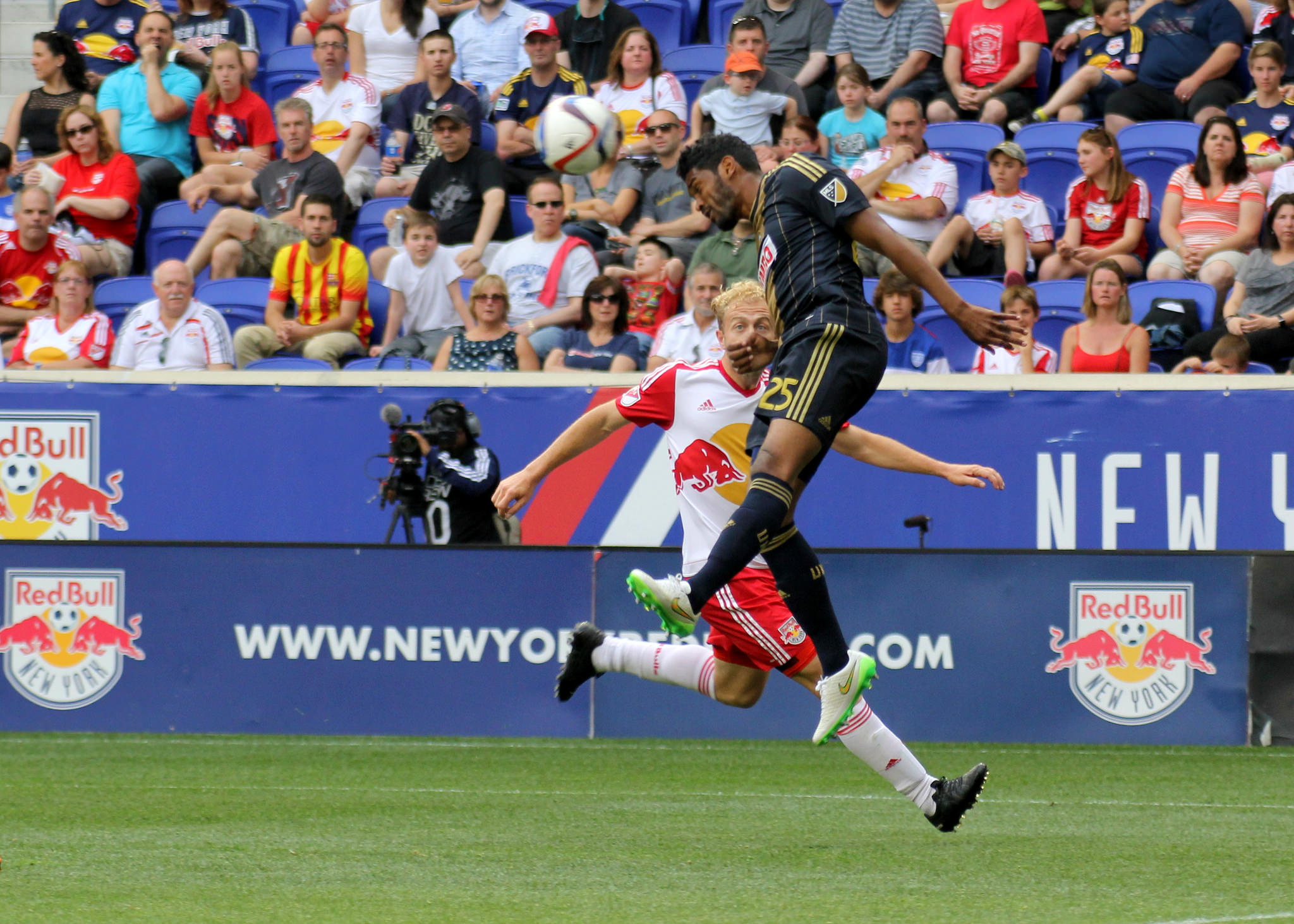 Sheanon Williams with a headed clearance.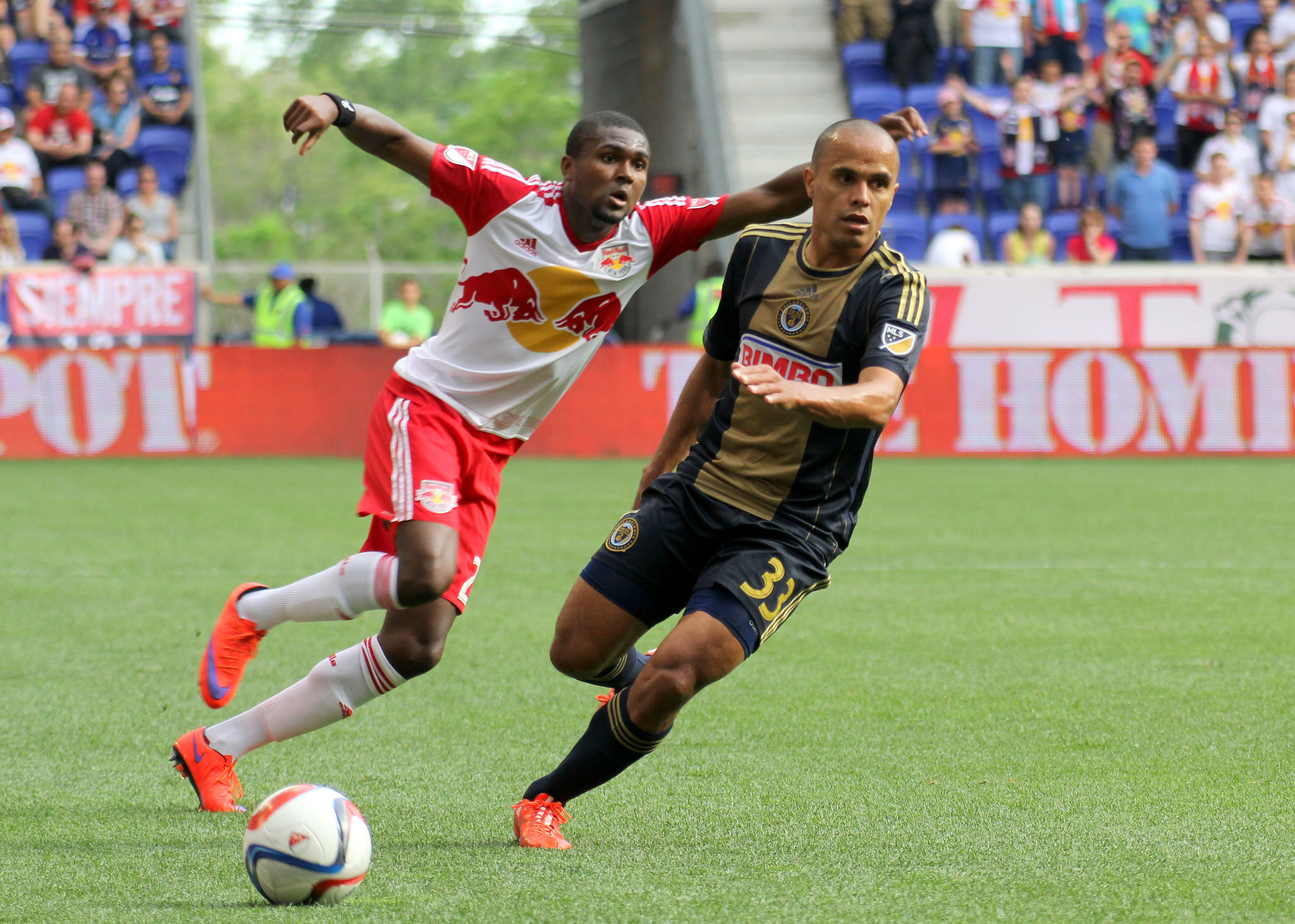 Fabinho collects a loose ball.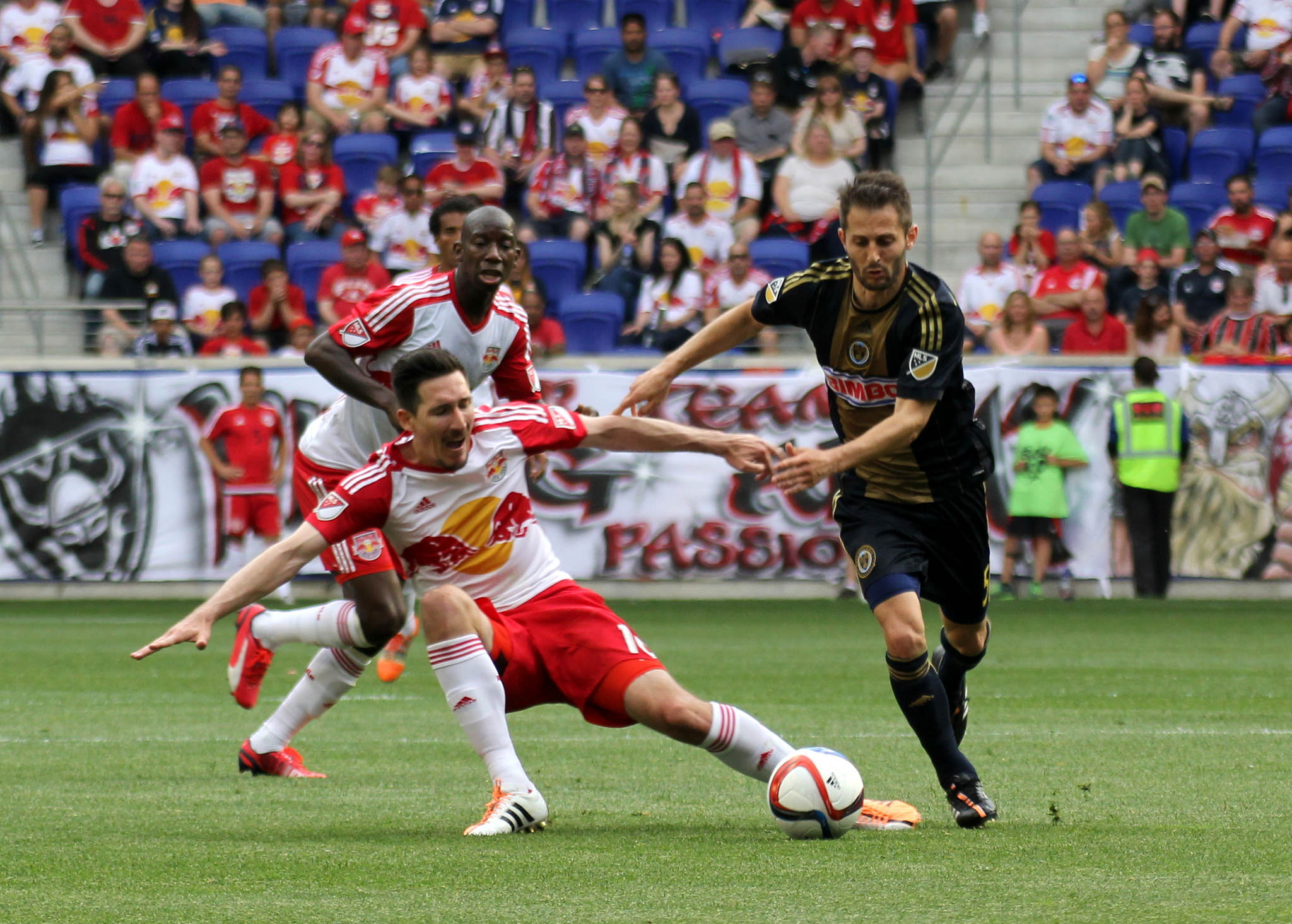 Vincent Nogueira works past Sacha Kljestan.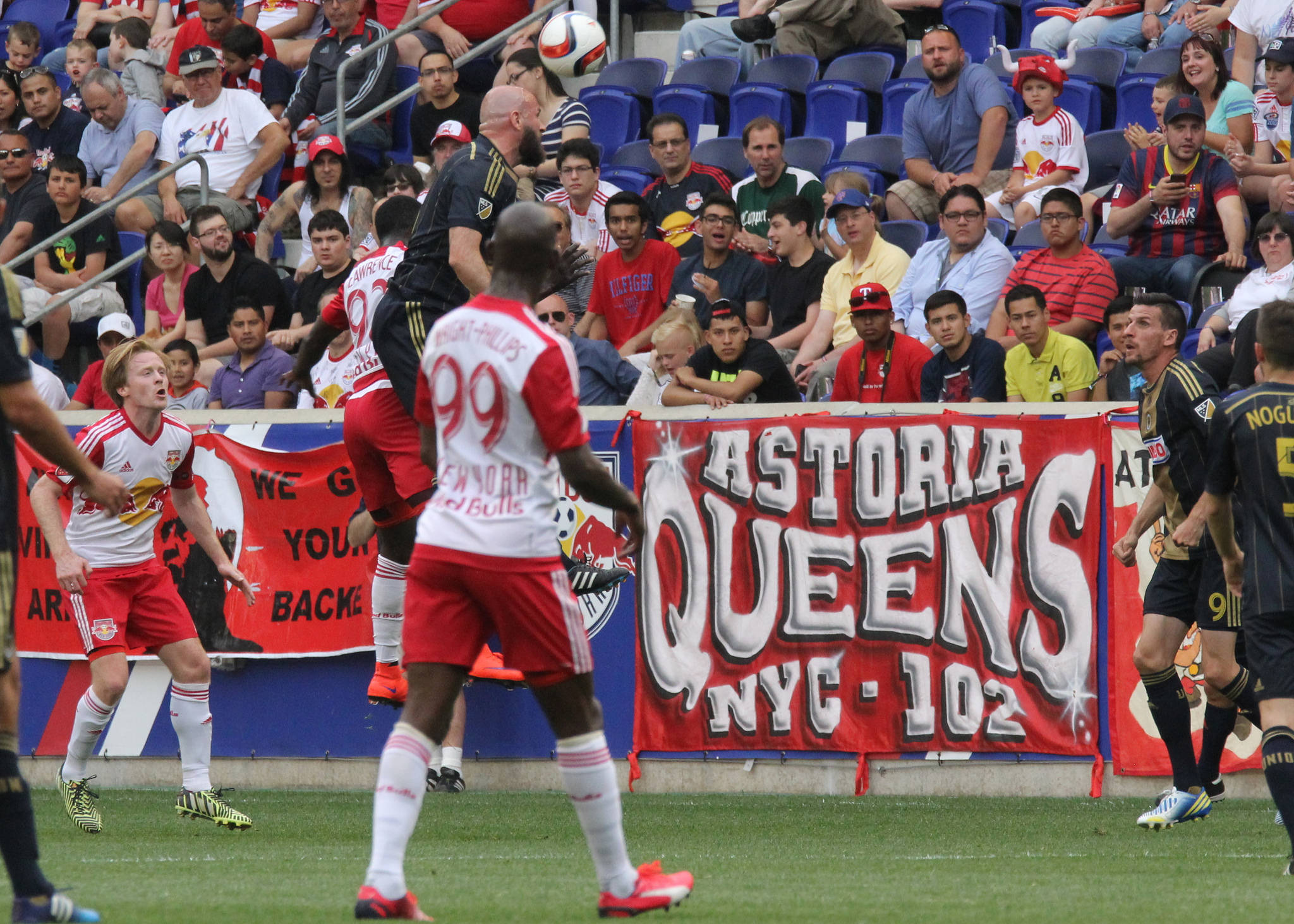 Conor Casey heads over to Sebastien Le Toux.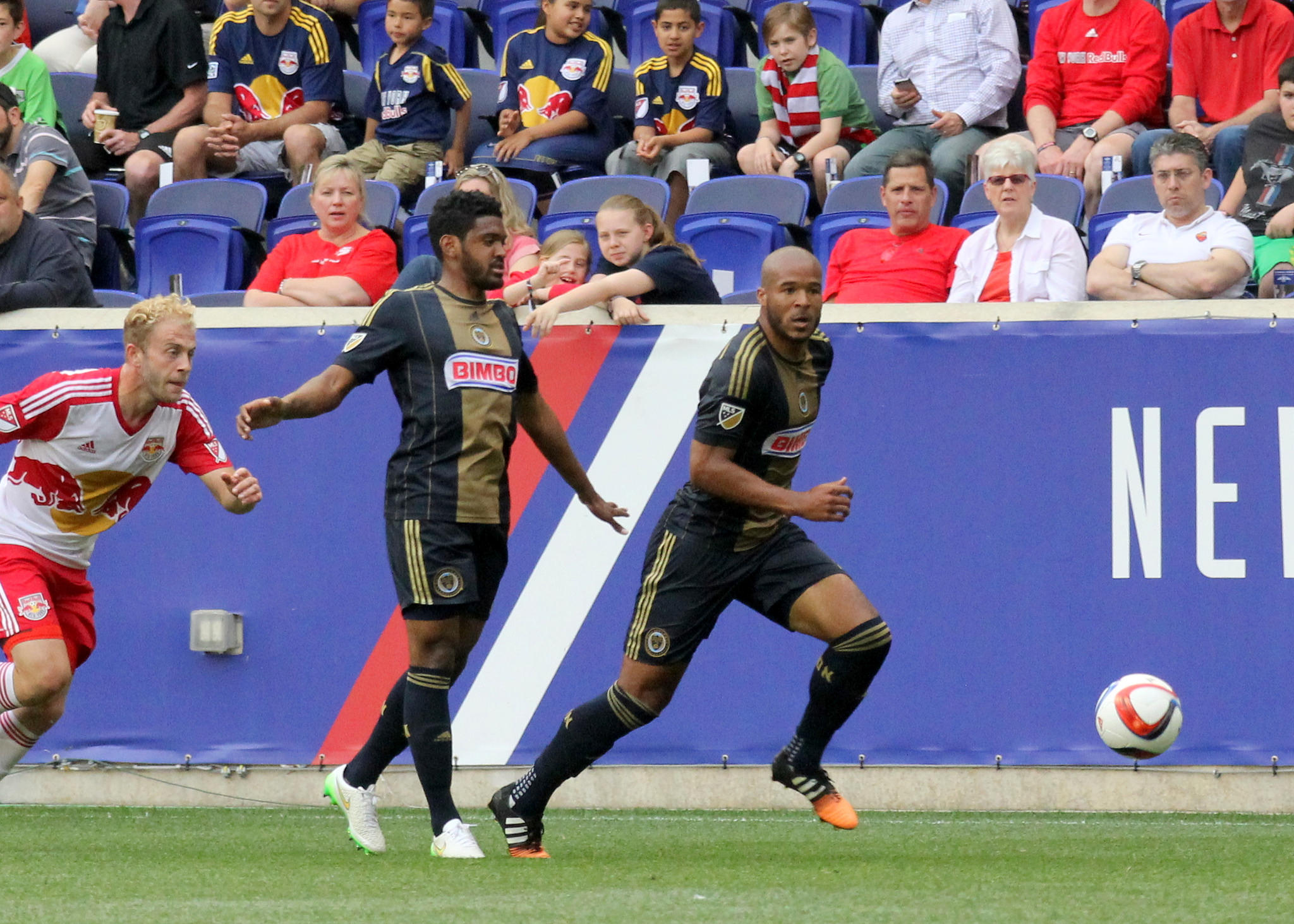 Ethan White heads up field.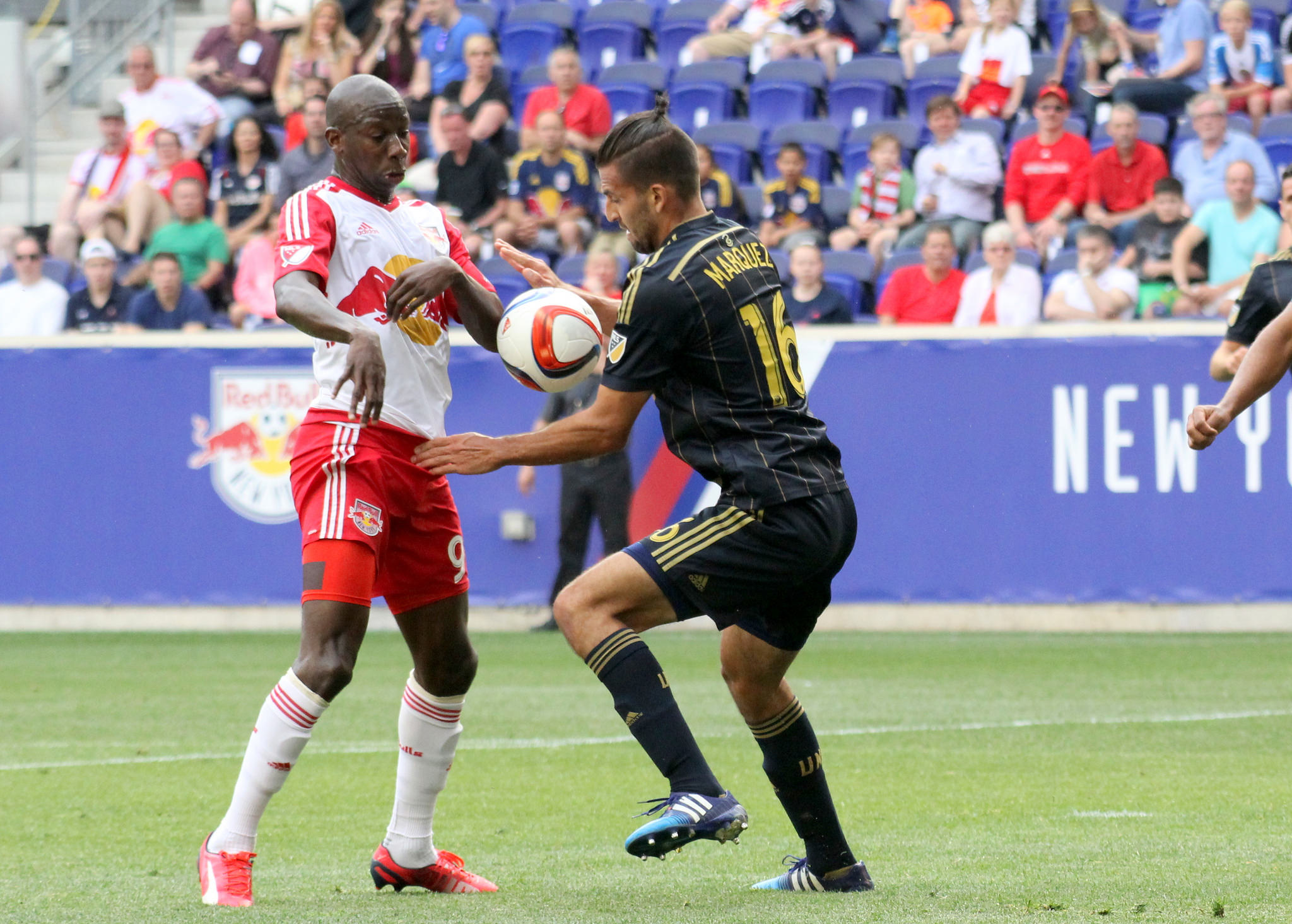 Richie Marquez and Bradley Wright-Phillips in the box.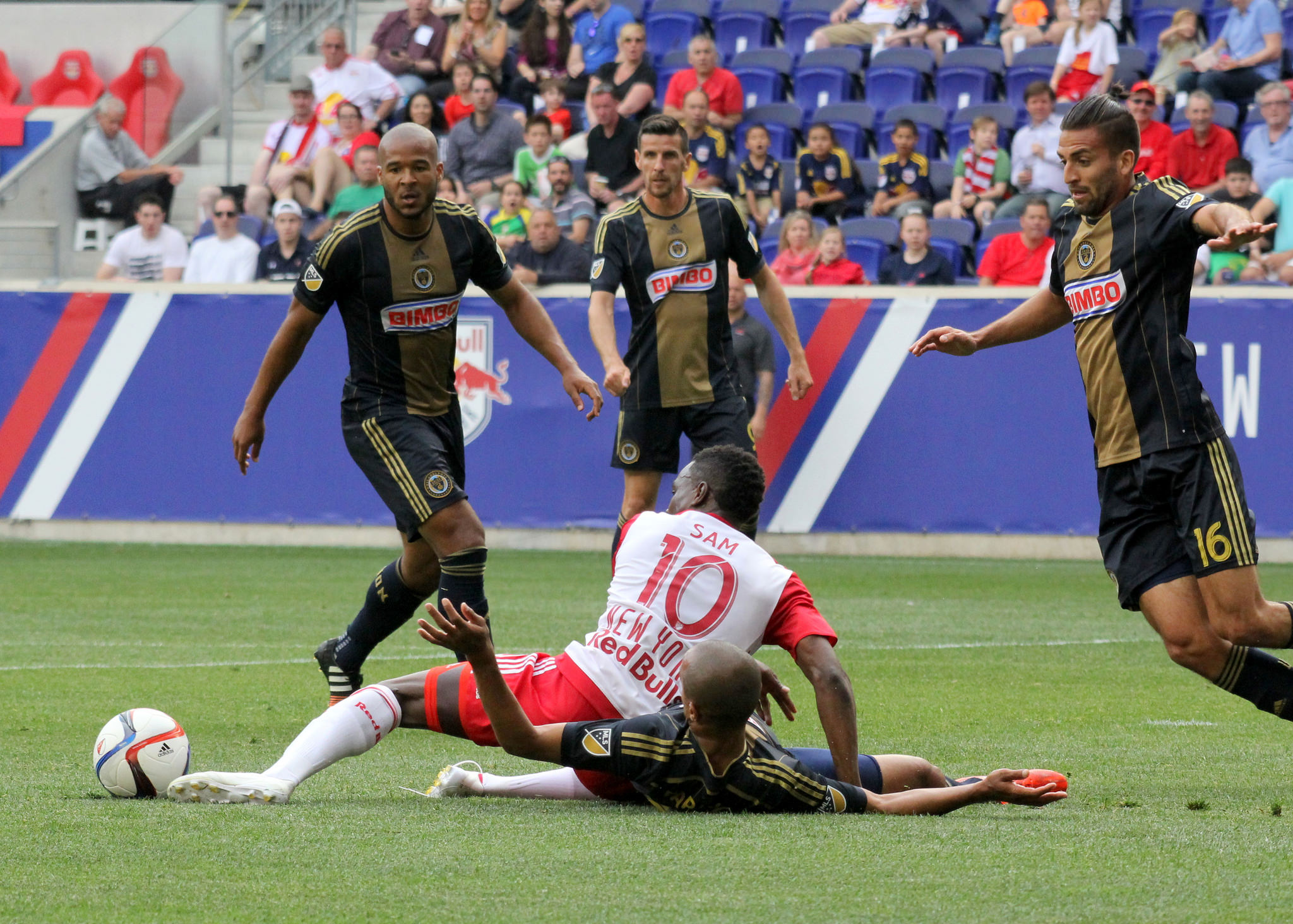 Fabinho and Lloyd Sam collide in the box.
Le Toux gets up over Connor Lade for the header.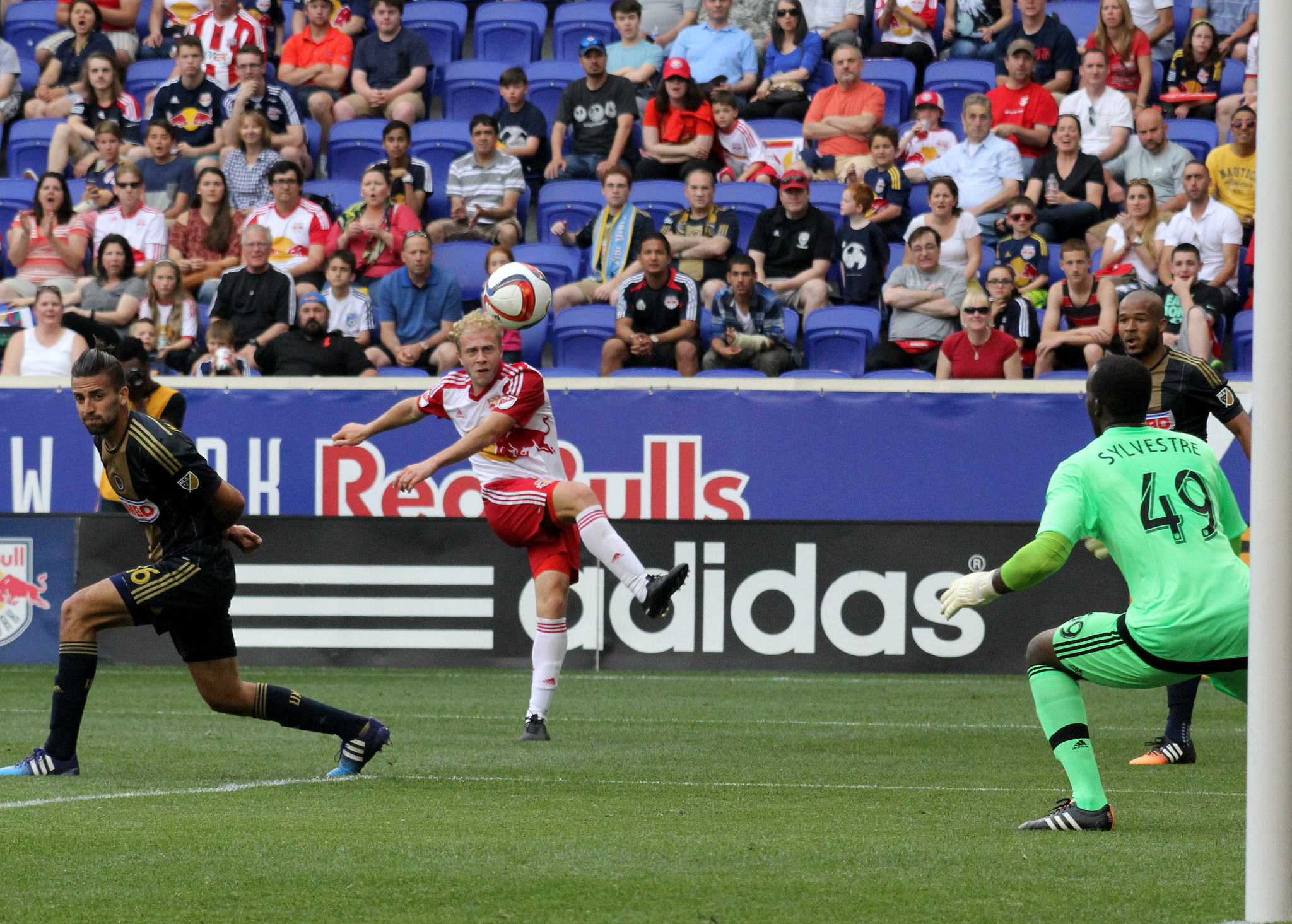 Mike Grella can't put the ball on frame.
Casey settles one off his chest with pressure from Chris Duvall.
Marquez gets horizontal for a header.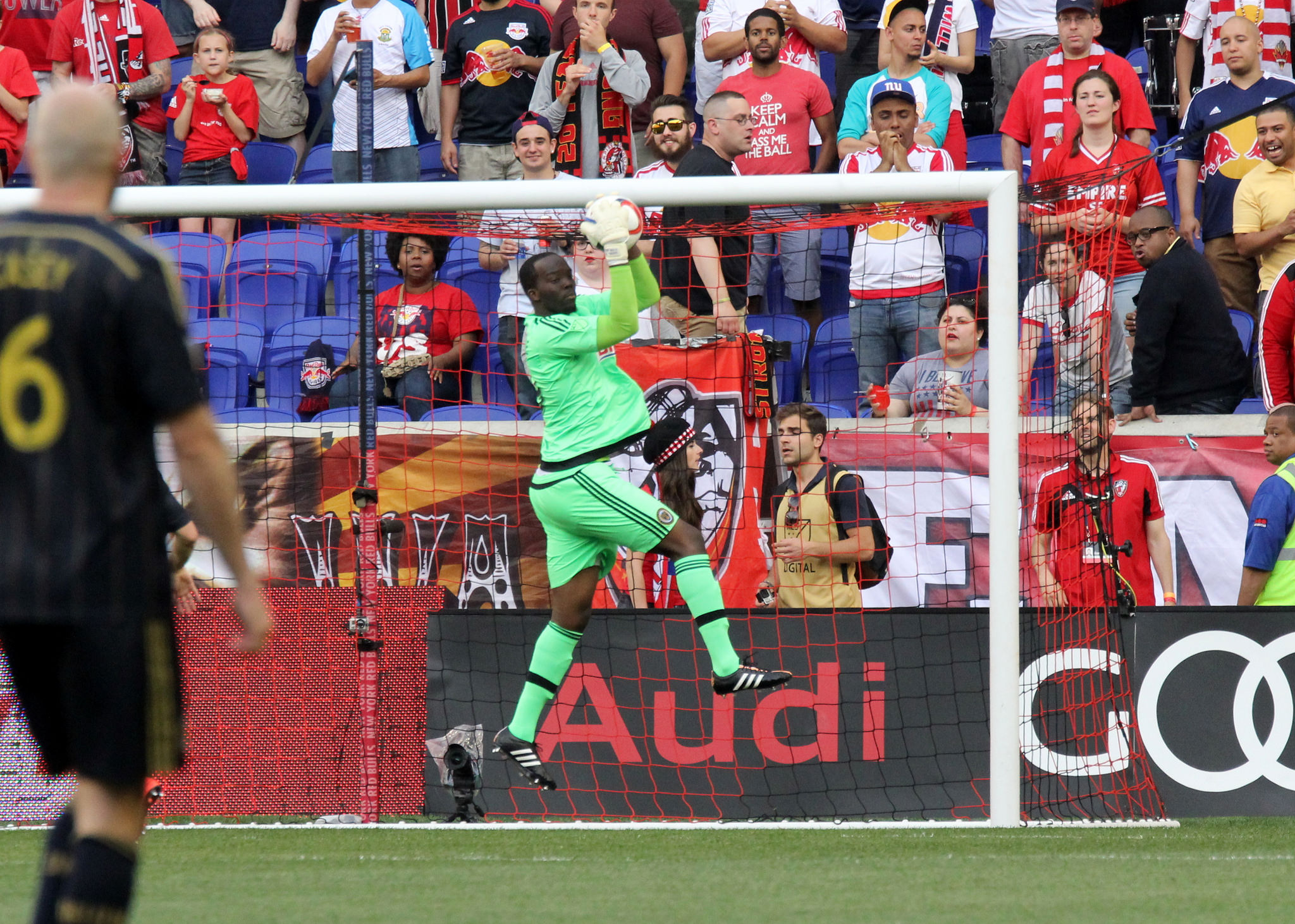 Sylvestre cuts off another cross.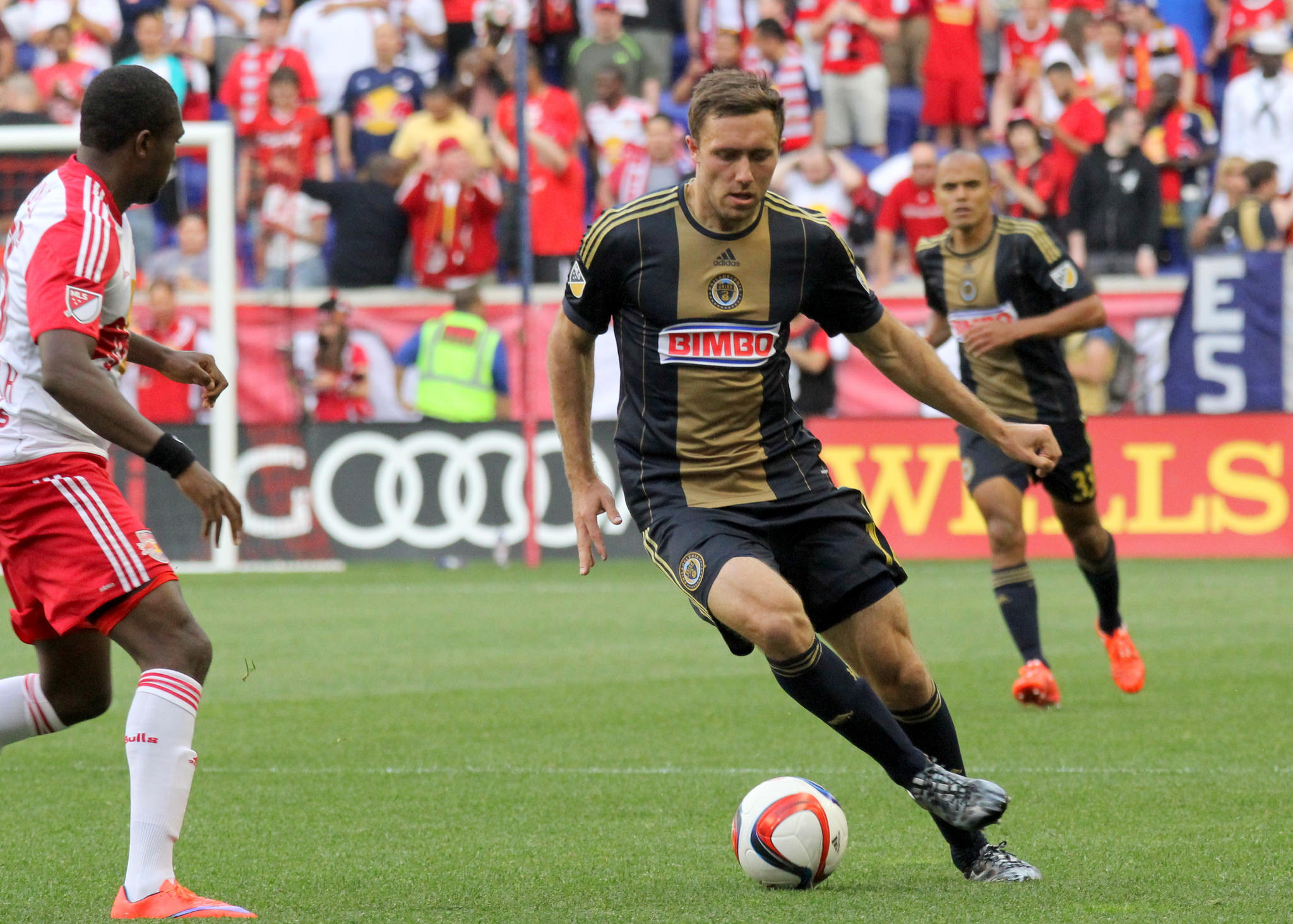 Andrew Wenger winds his way through midfield.
Fabinho cuts off a cross.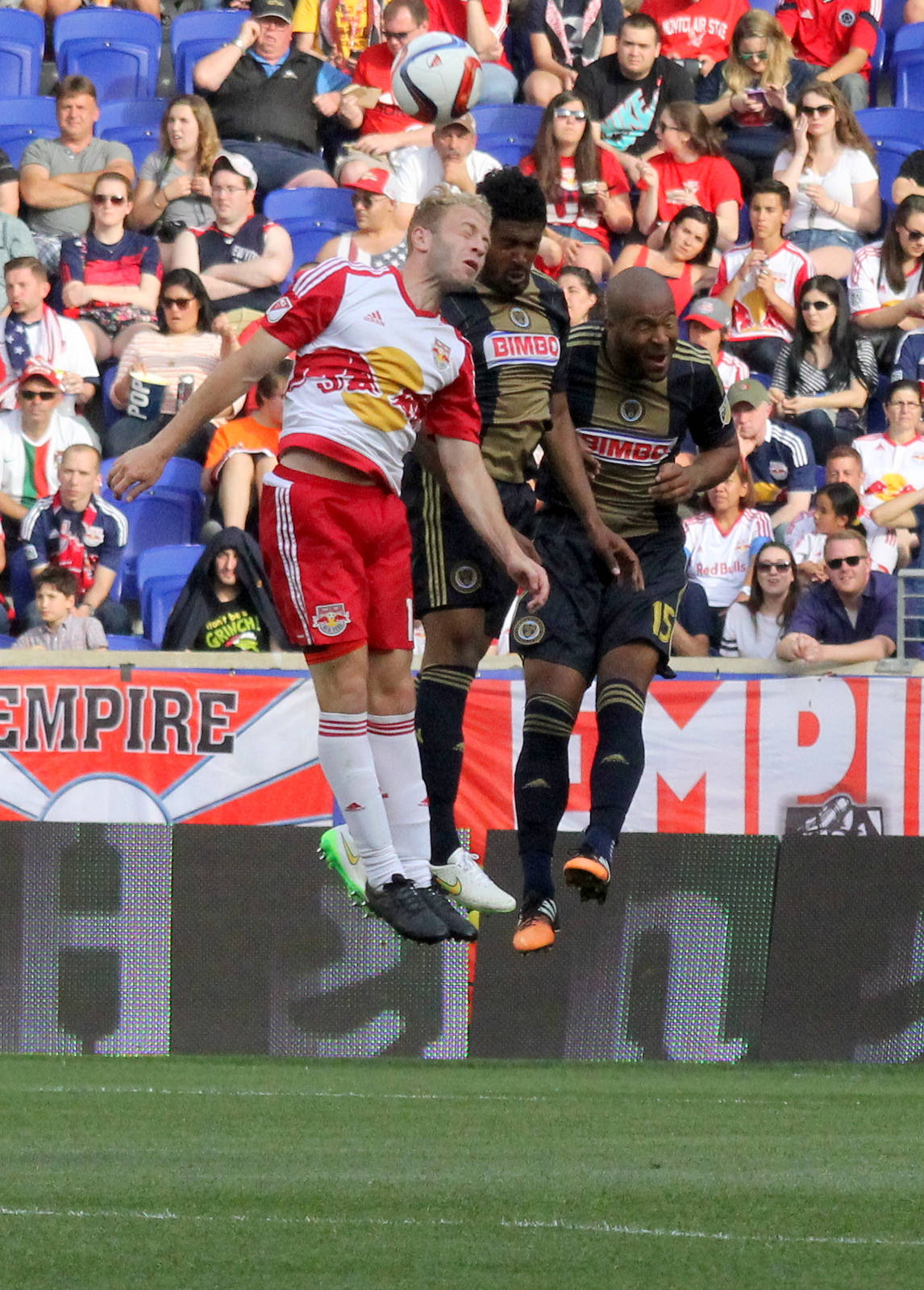 A triple header.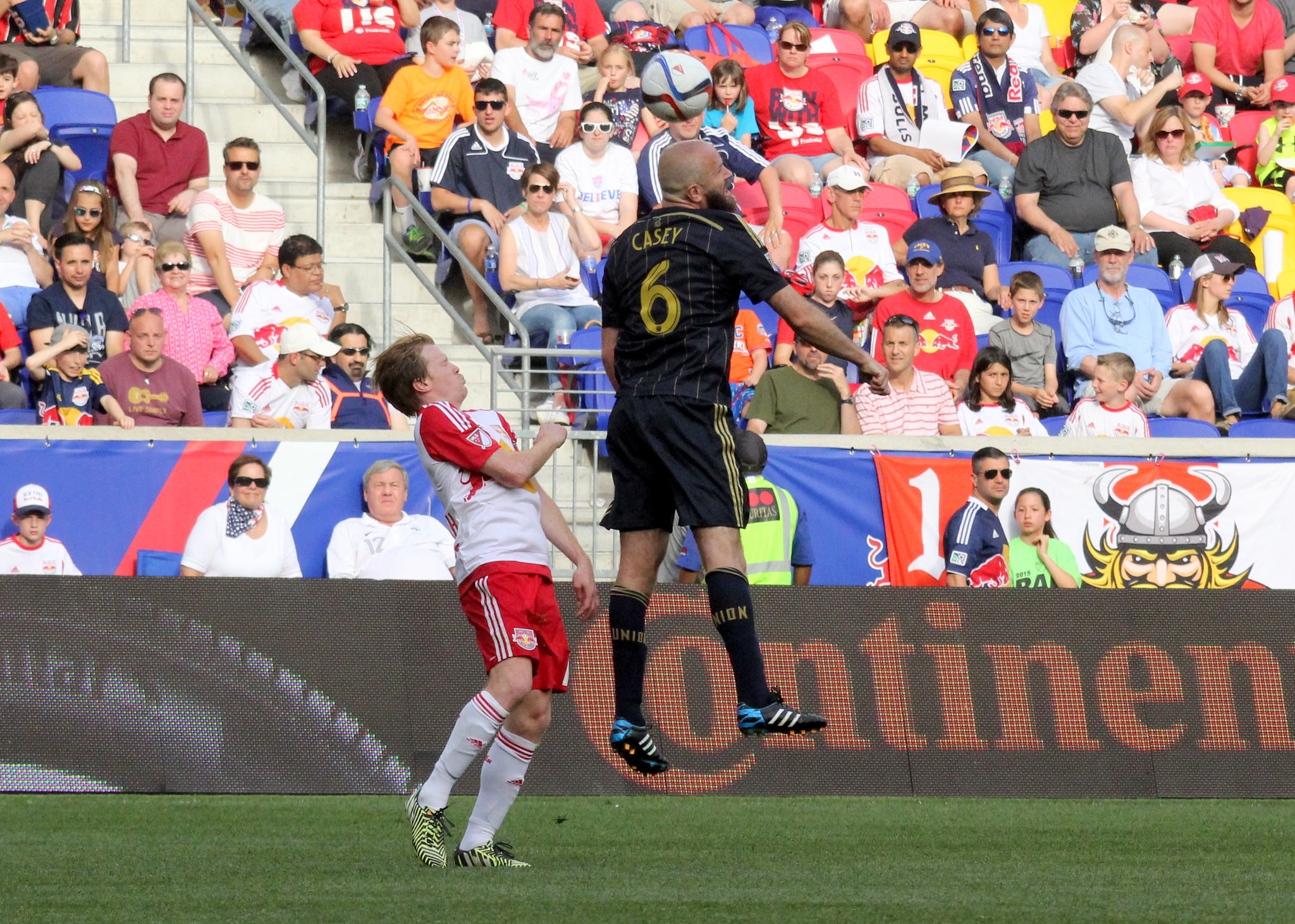 Casey with another aerial header.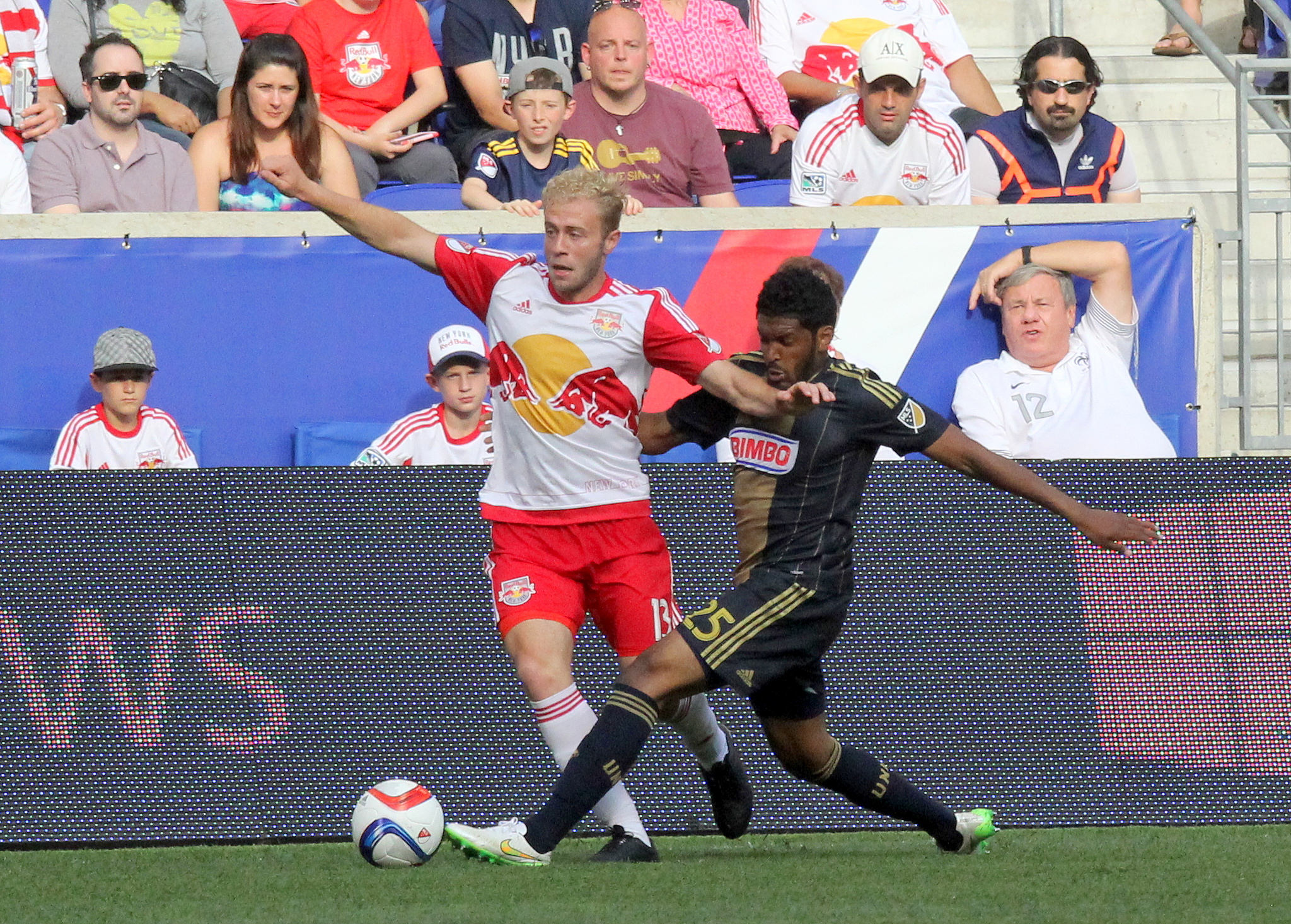 Williams pokes one past Grella.
Nogs looks to find some room.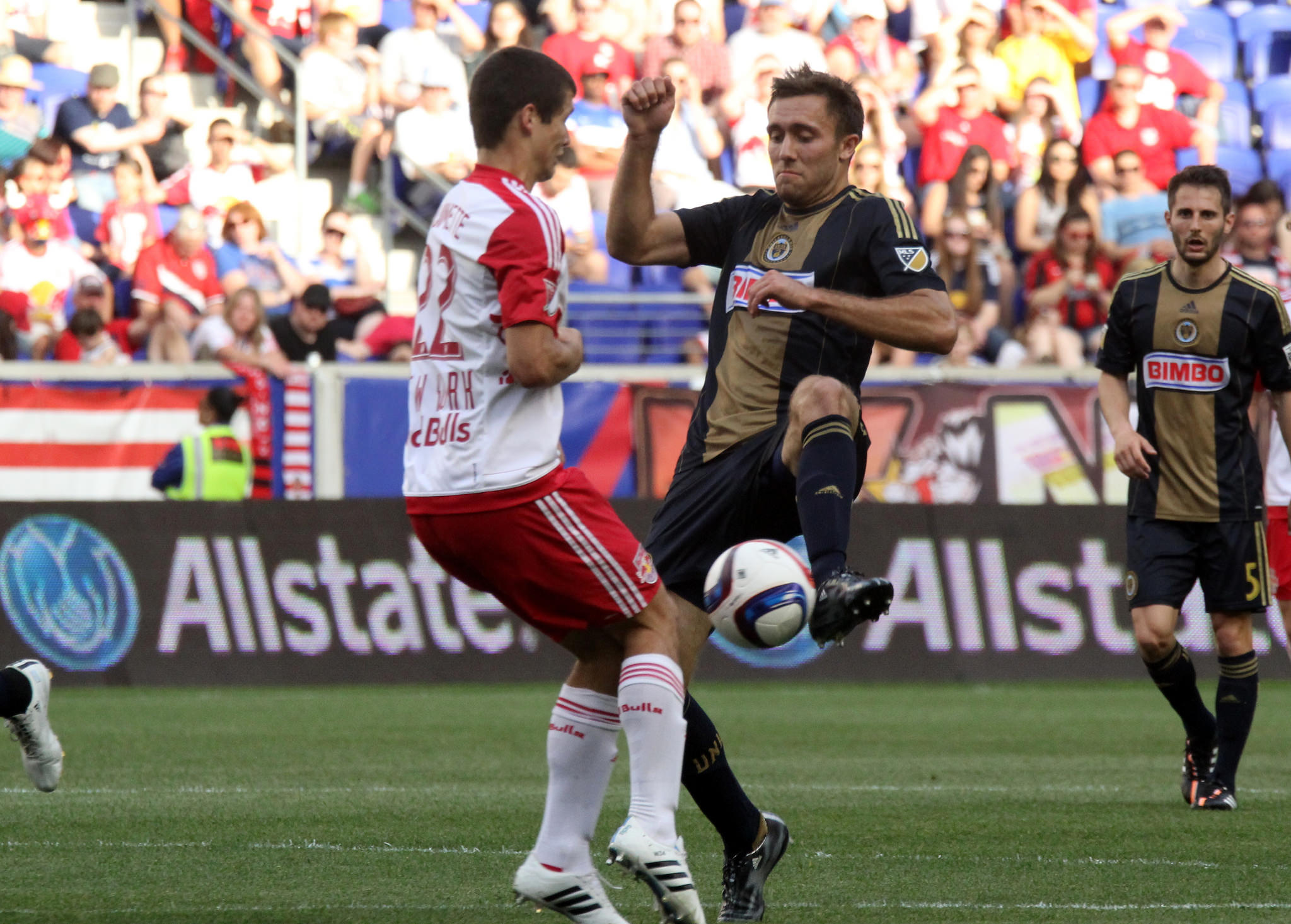 Wenger arrives ahead of Karl Ouimette.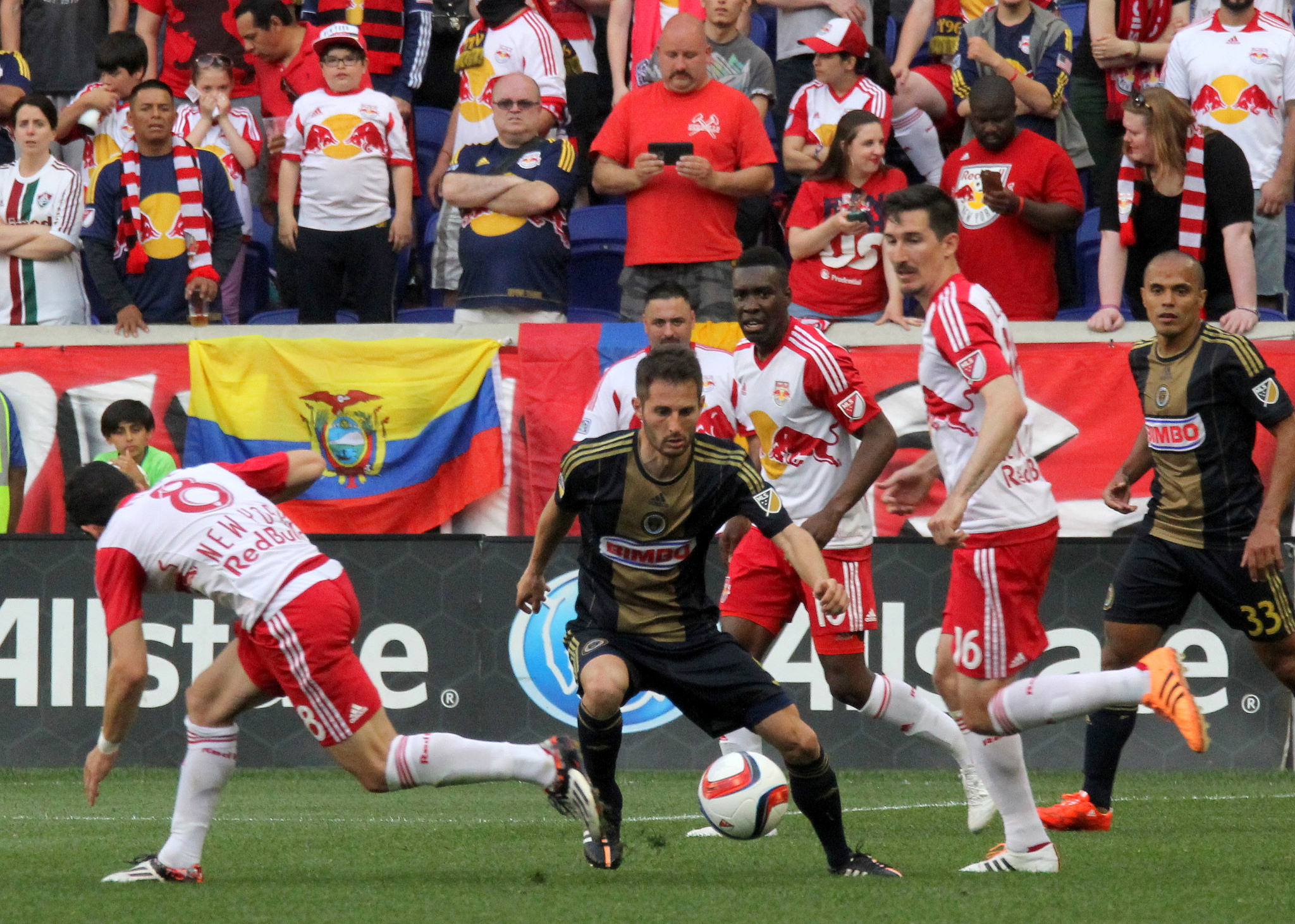 Felipe was having a hard time following Nogueira.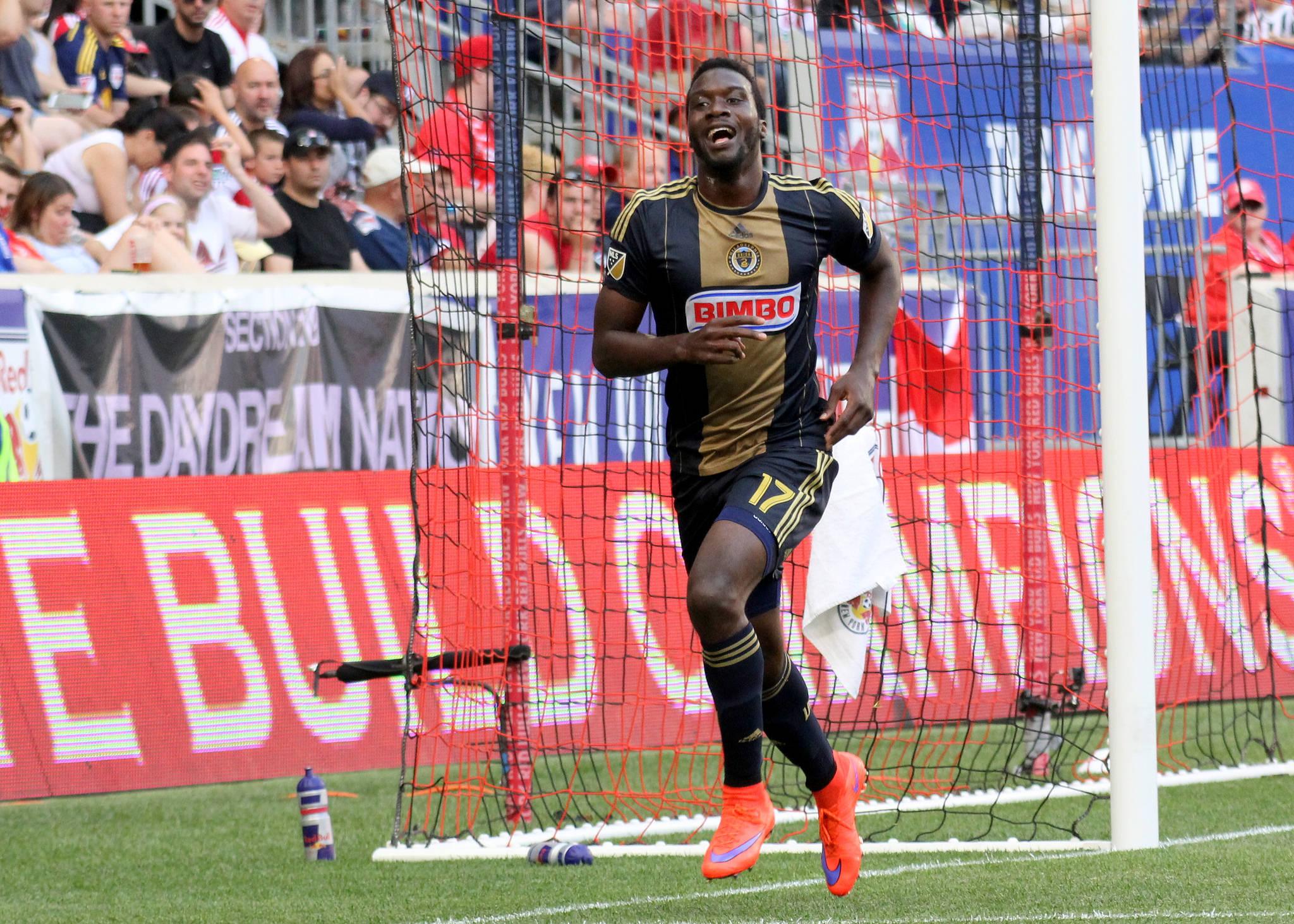 C.J. Sapong with a welcome-home goal.
Sylvestre take one off the head of Sam.
Brian Carroll controls and pushes forward.
Cristian Maidana drives up the middle of the field.
Wenger with a nice move past Ouimette but…
…he still can't find the back of the net.
Carroll tries to shield the ball from Kljestan.
Nogs takes another knock from Felipe.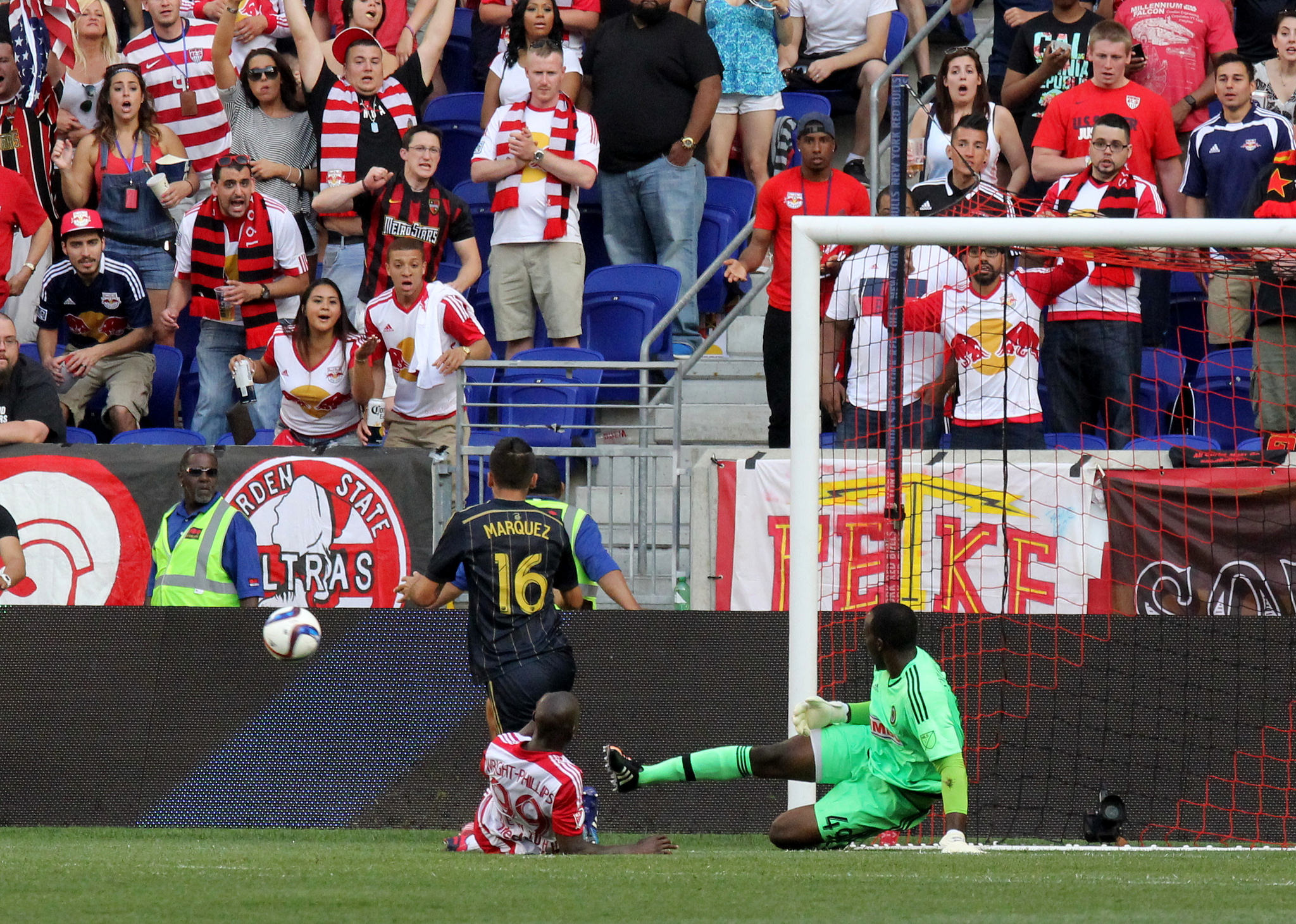 Sylvestre with a nice kick save.
Sapong flies in to collect the loose ball.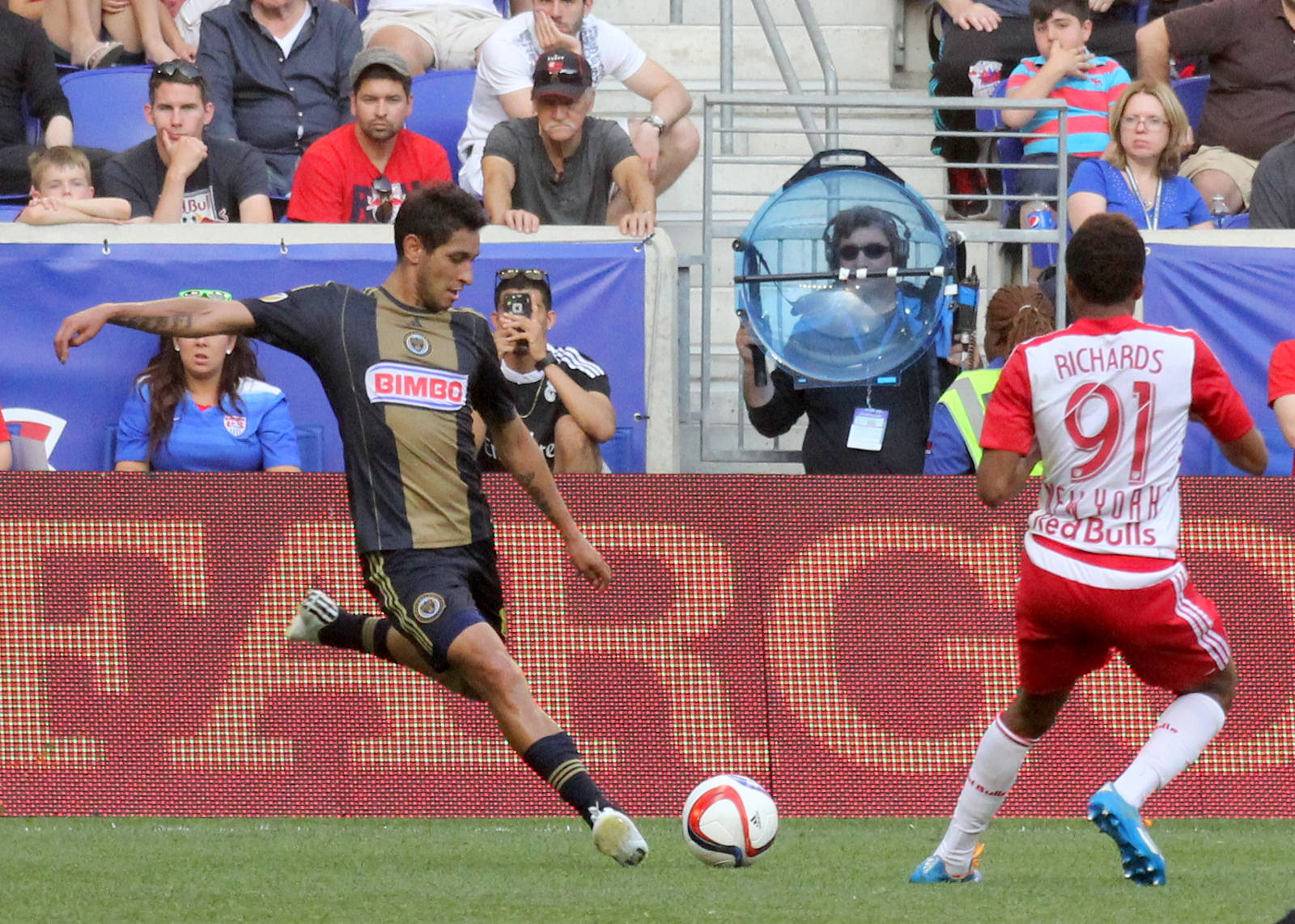 Maidana fires one up the wing.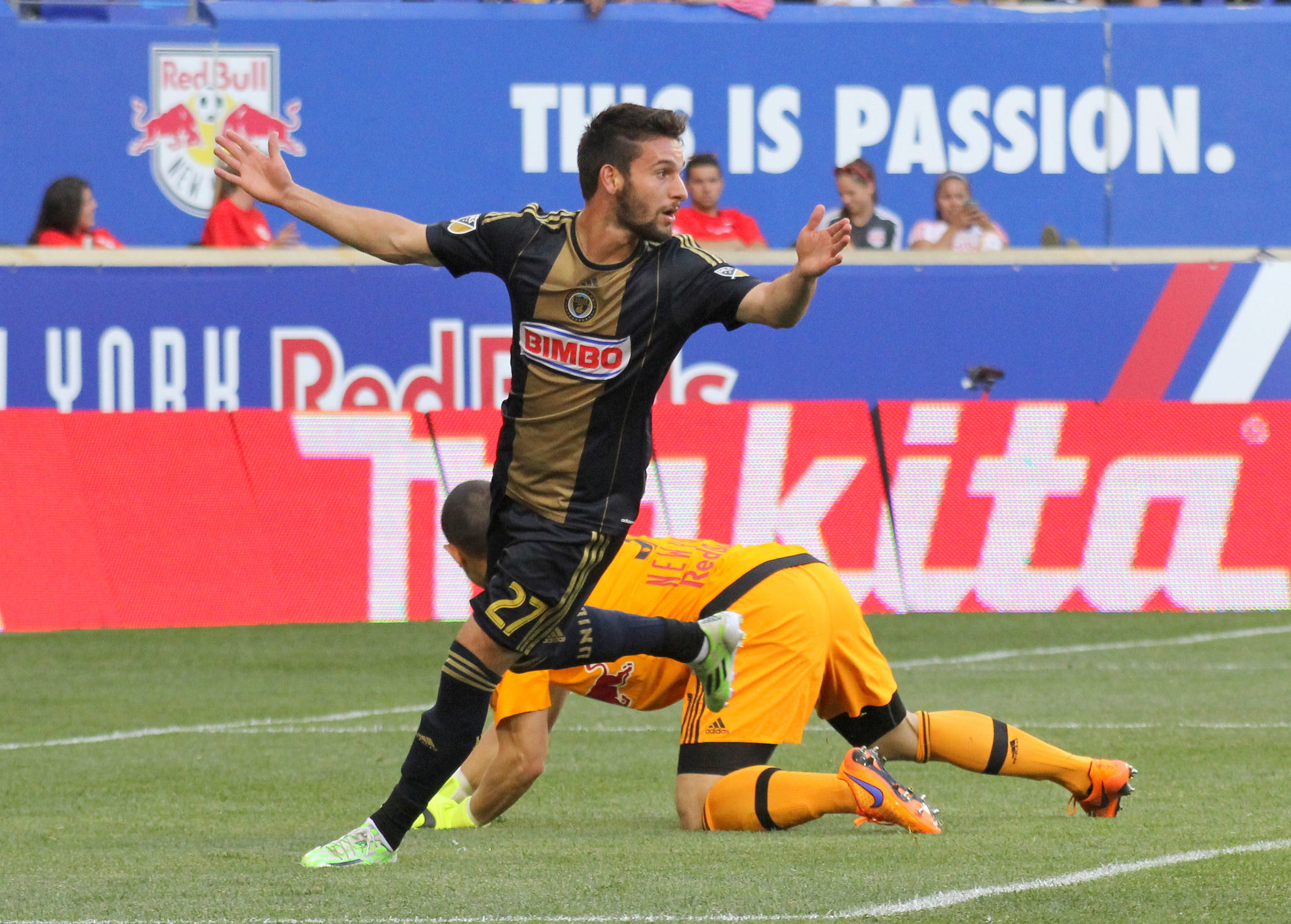 Zach Pfeffer sees his goal waived off for offside.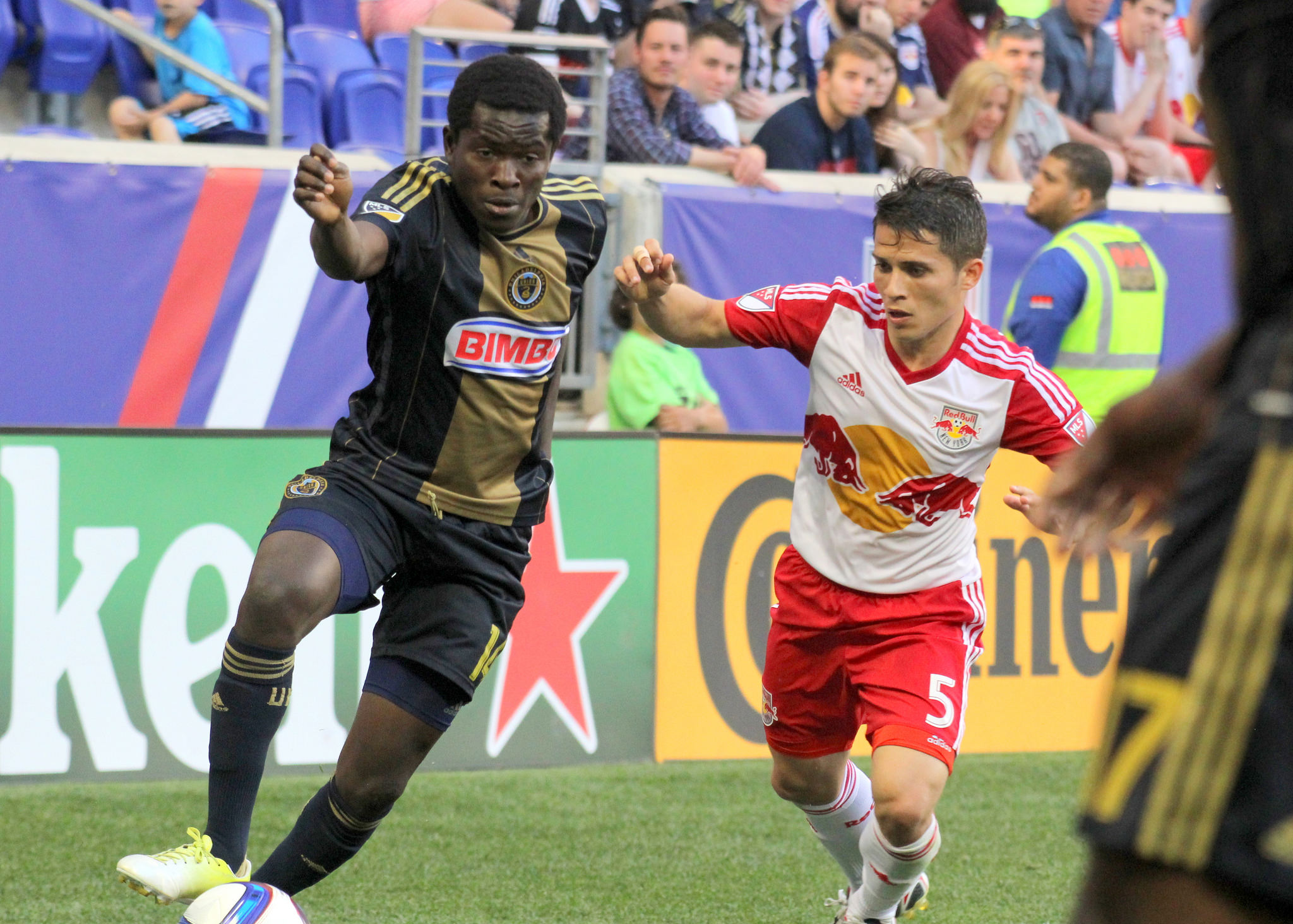 Eric Ayuk Mbu helps to kill the clock in the corner.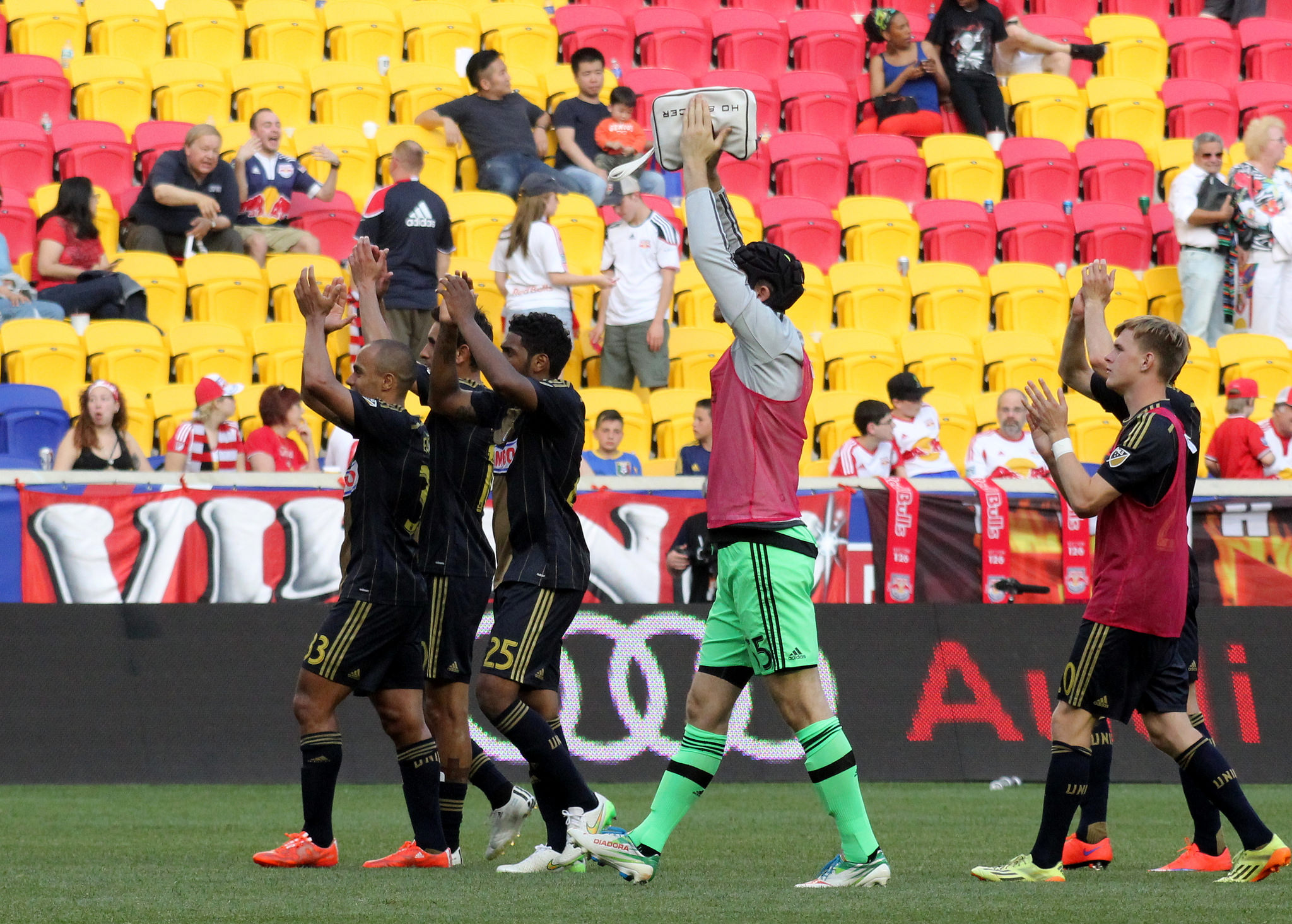 The Union thanks the Sons of Ben for making the trip up 95.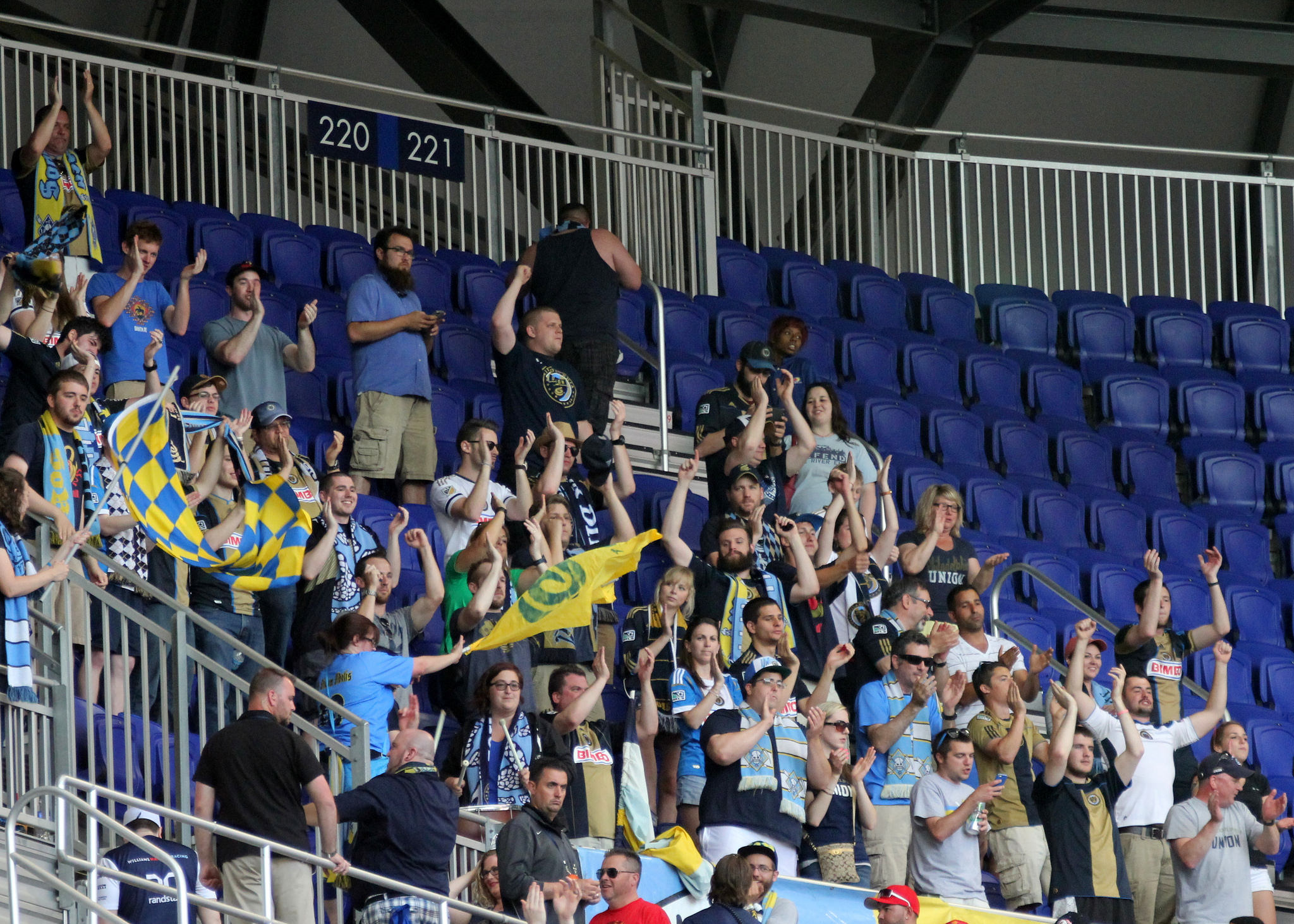 The Sons of Ben thanks the Union for making it worth the trip.
For more photos, check out Paul's Flickr page and feel free to leave comments.