PSP photographer Paul Rudderow was on hand for a chilly night in Yankee Stadium as the Philadelphia Union came back with a late goal to tie the New York City FC 1-1. Here's a look at what he saw.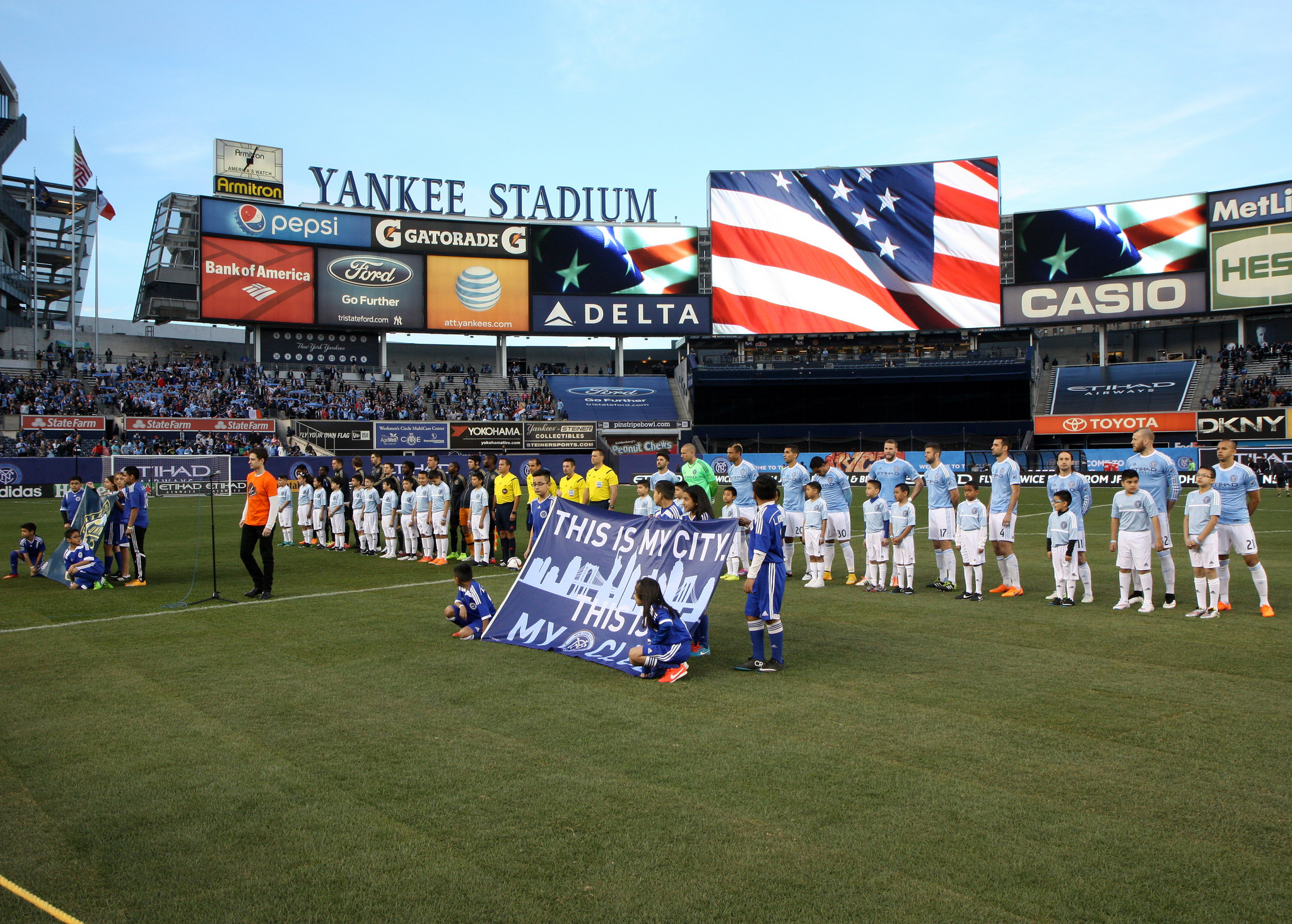 Yankee Stadium at the start of the match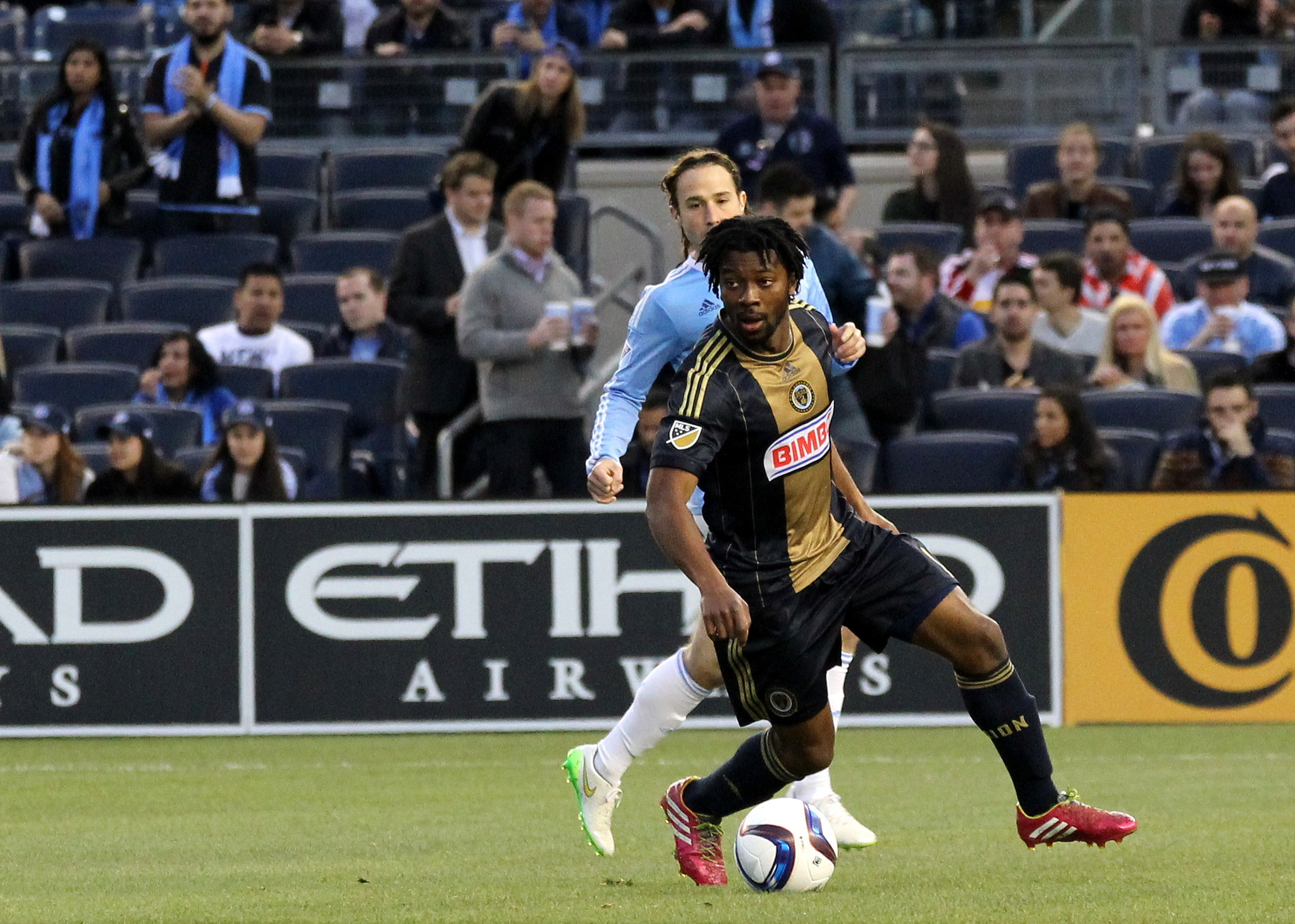 Michael Lahoud with another strong showing at midfield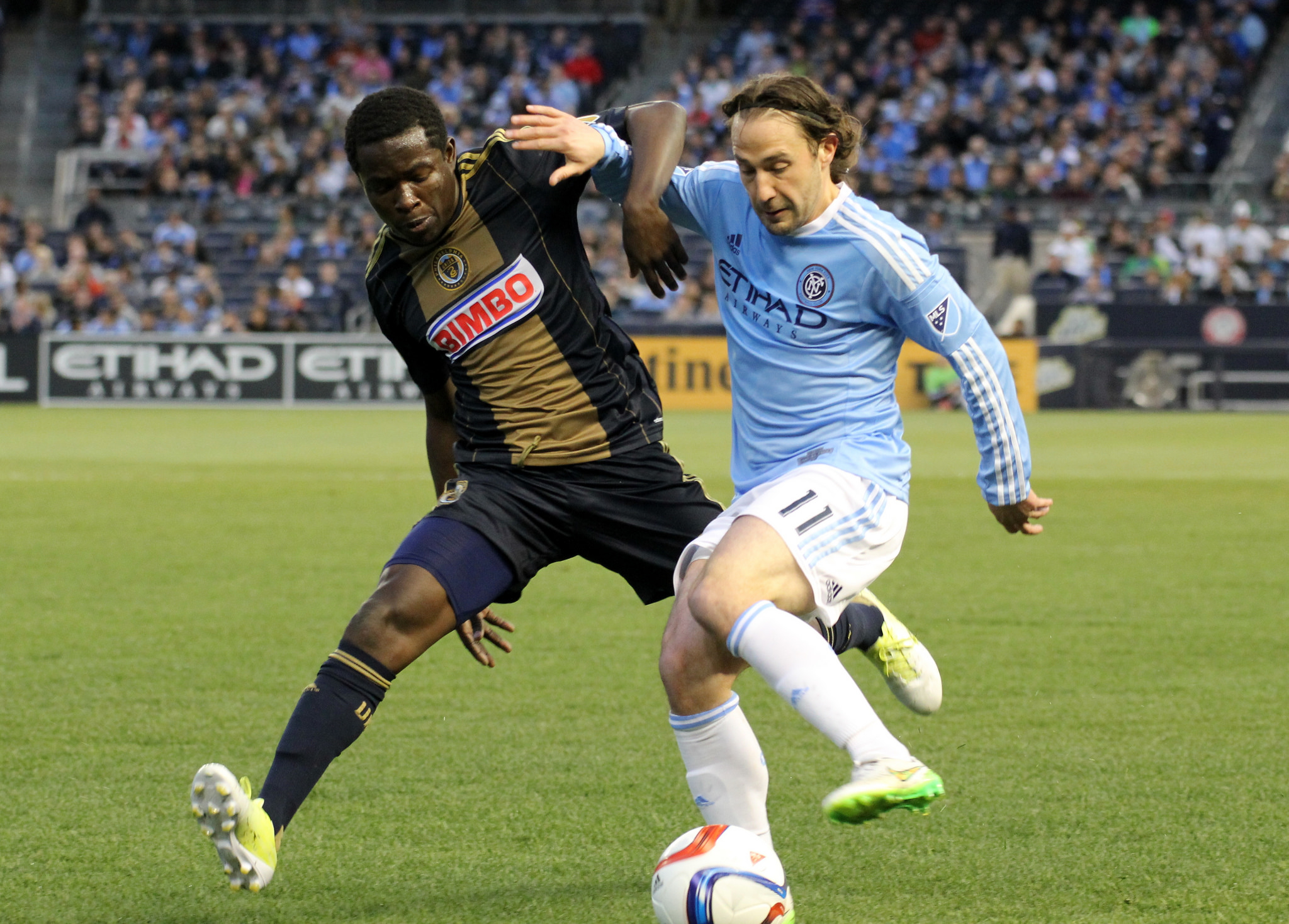 Eric Ayuk challenges Ned Grabavoy
Sheanon Williams blocks David Villa's shot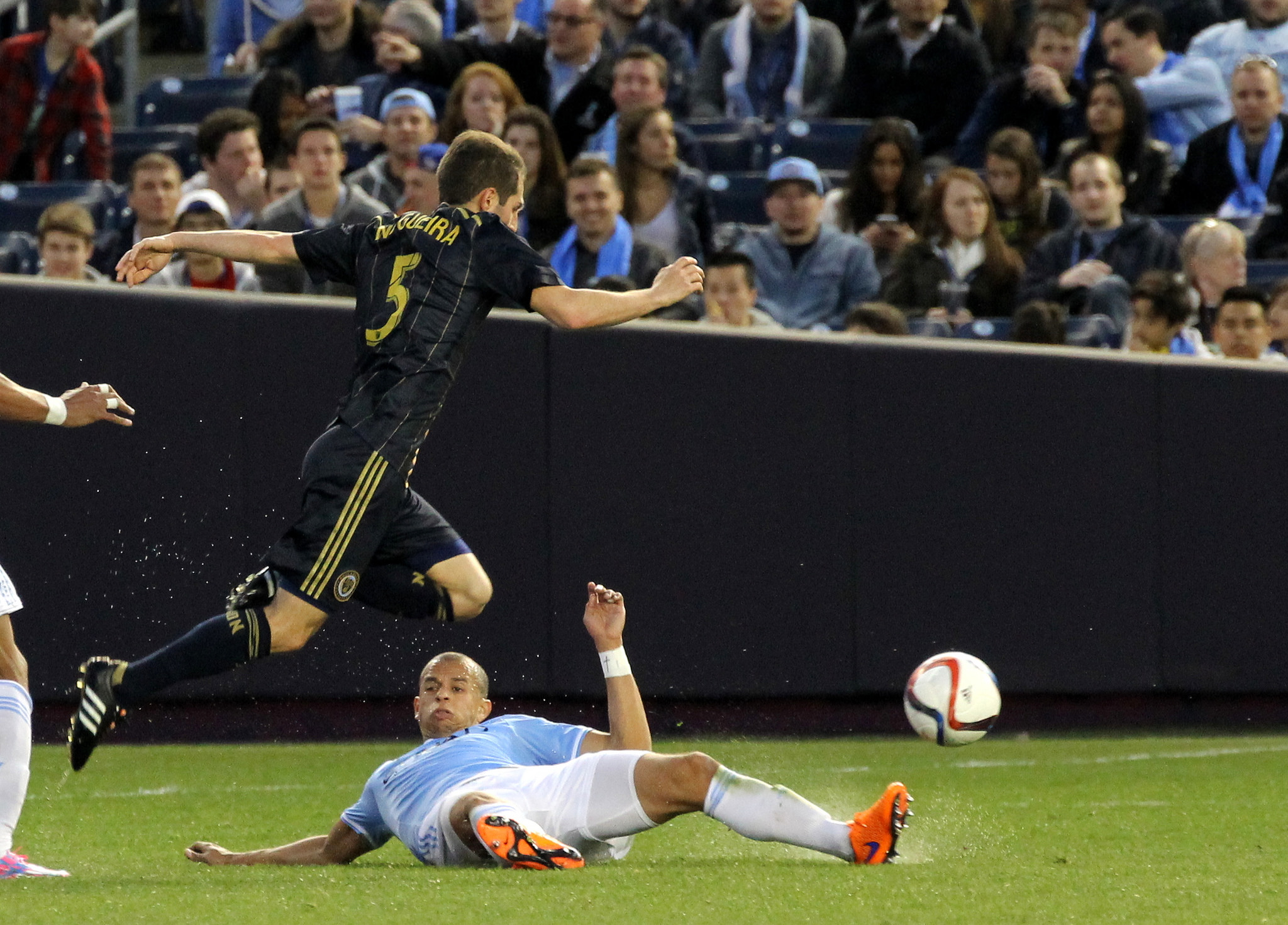 Vincent Nogueira leaps over Jason Hernandez and earns a yellow card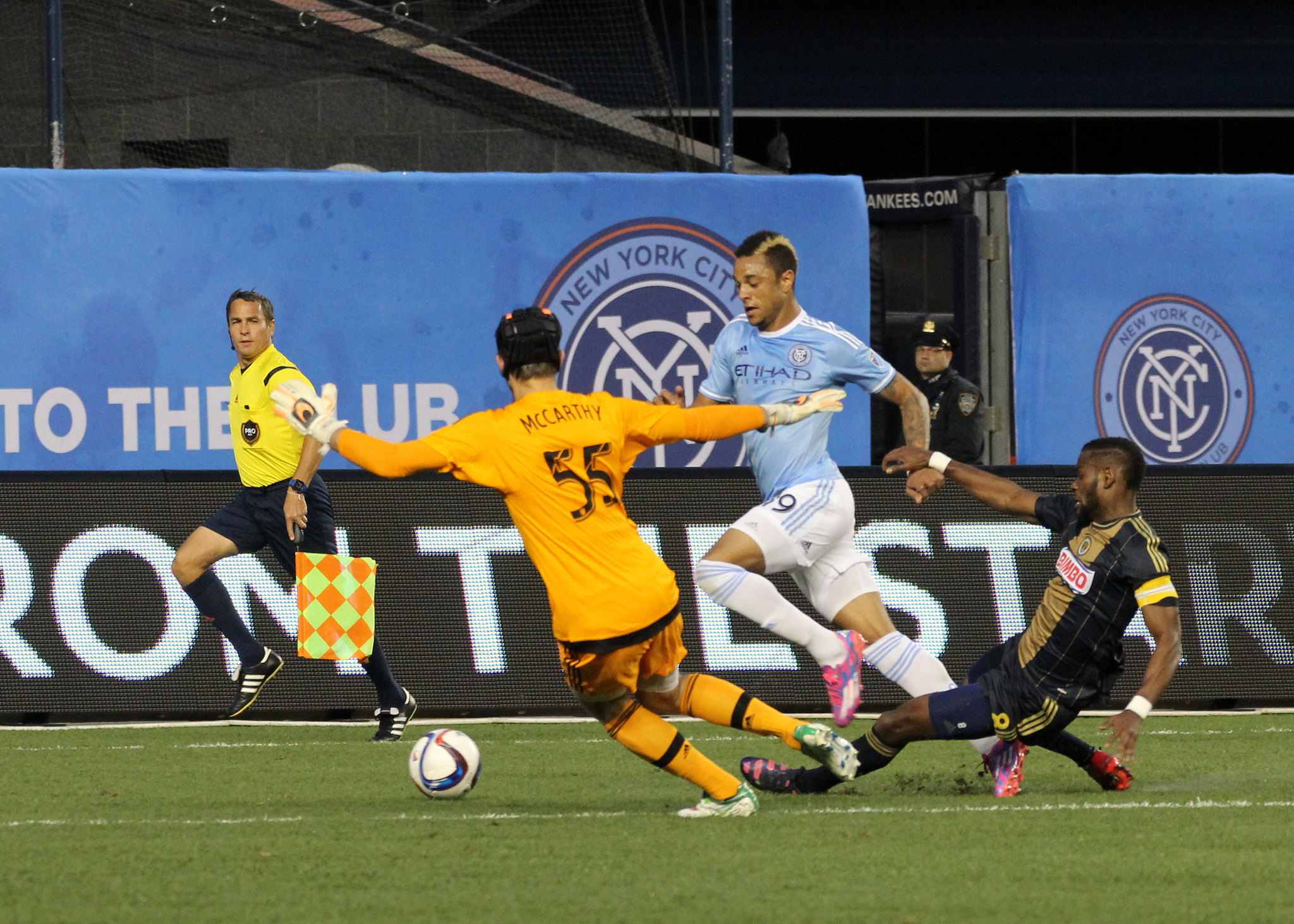 Maurice Edu and John McCarthy push Khiry Shelton to the outside
Lahoud looks for options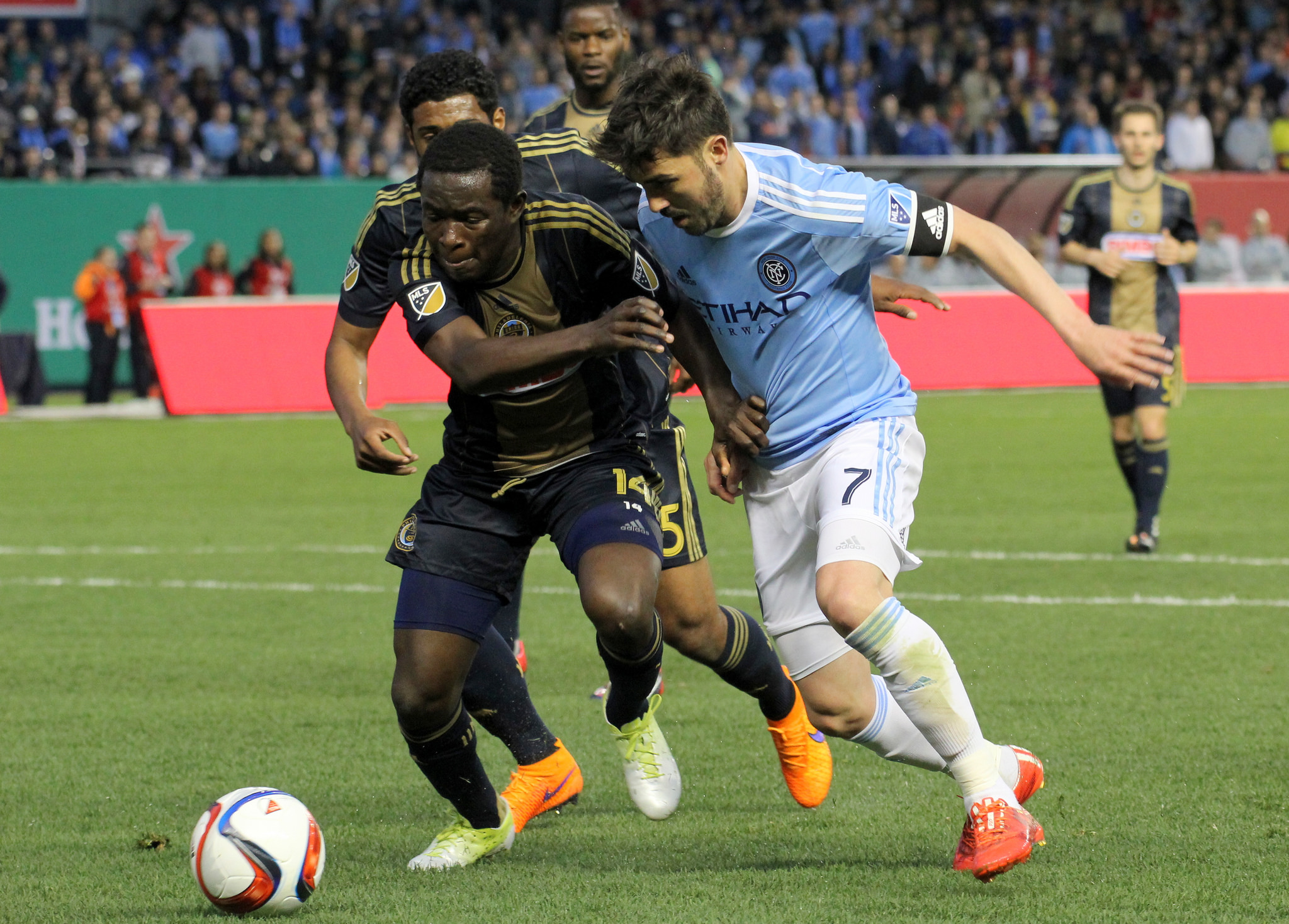 Ayuk gets position on Villa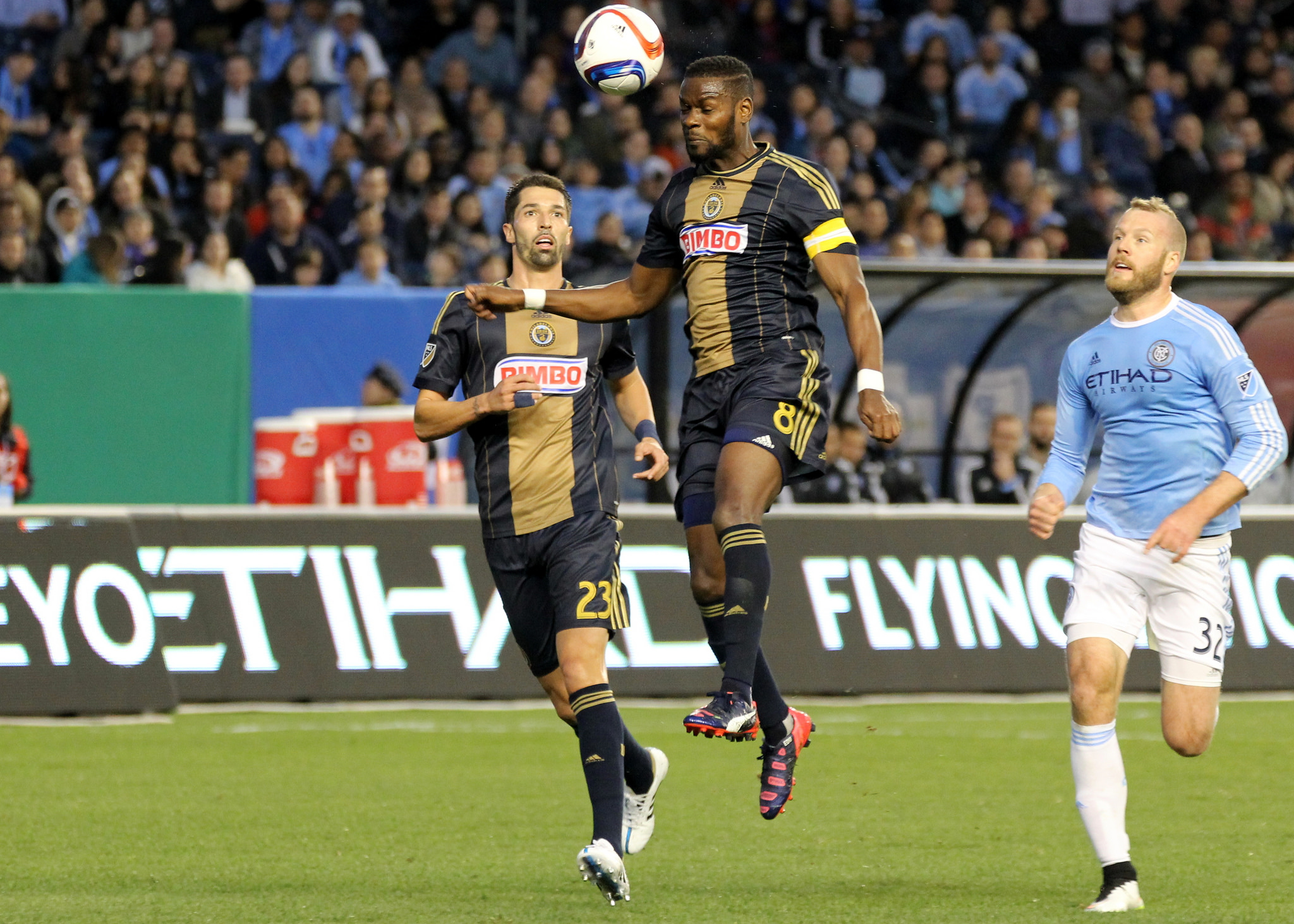 Edu with a soft header back to McCarthy
McCarthy pushes Shelton just wide enough to cut the angle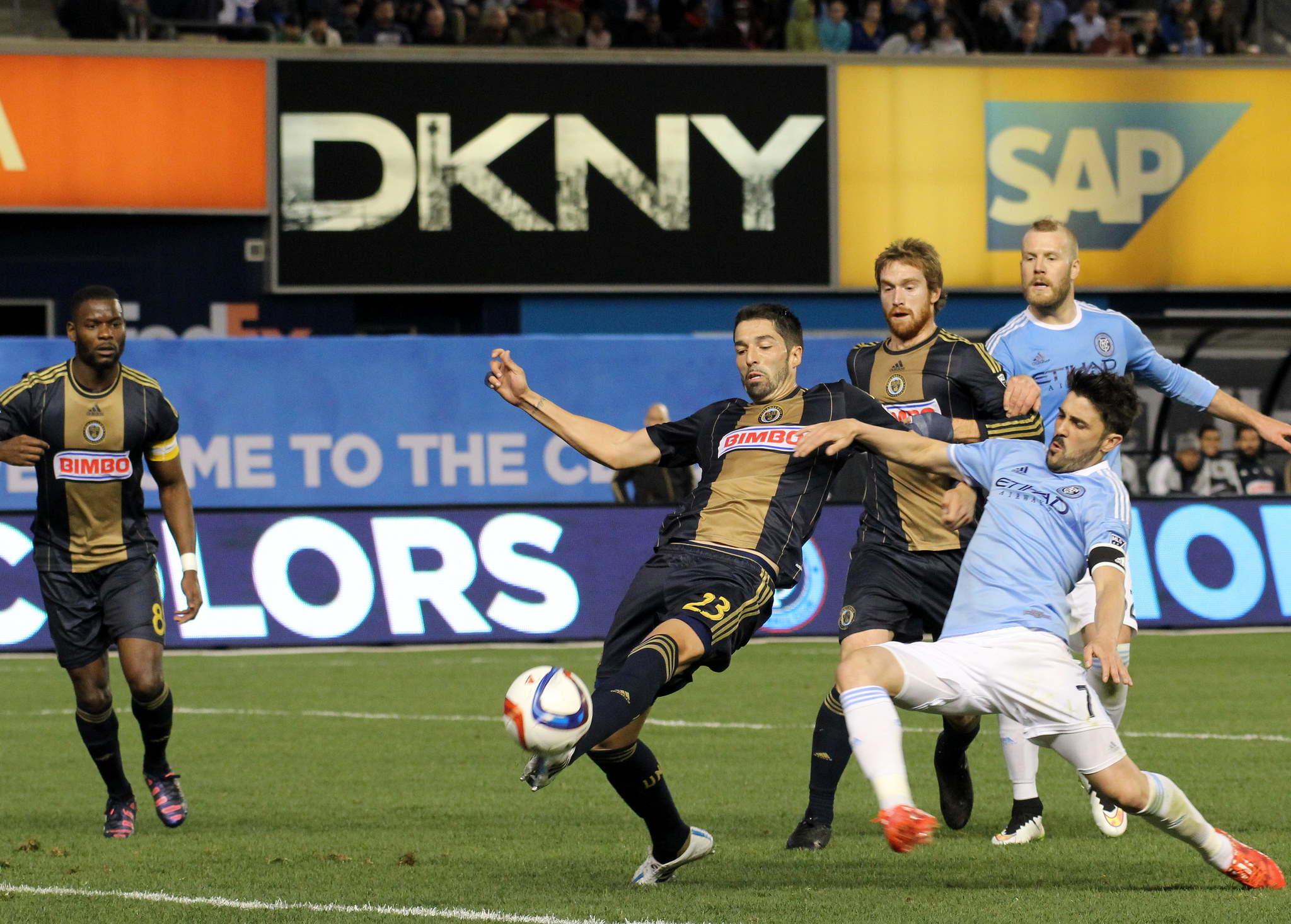 Steven Vitoria gets a toe to the ball before Villa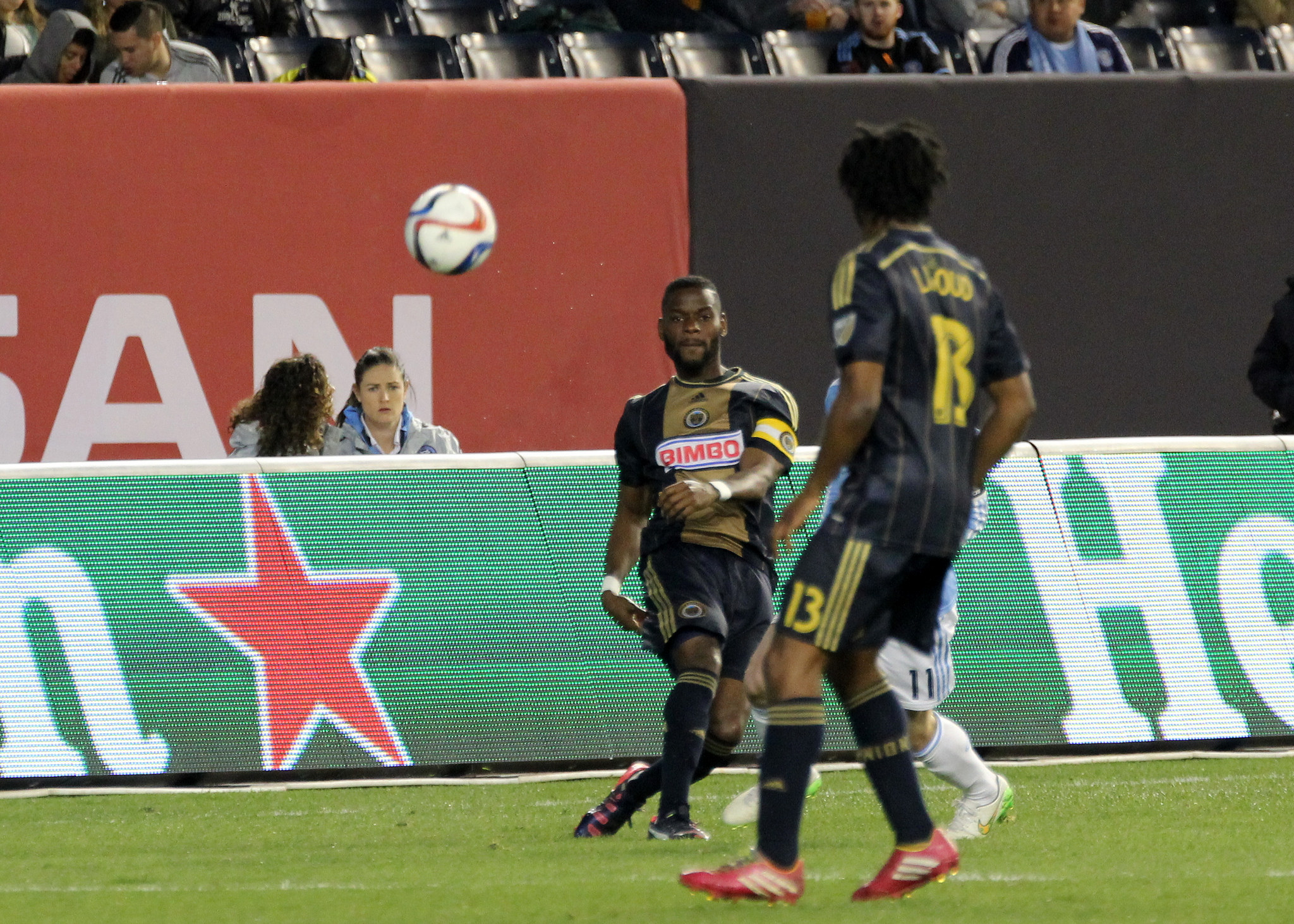 Edu hits one up to Lahoud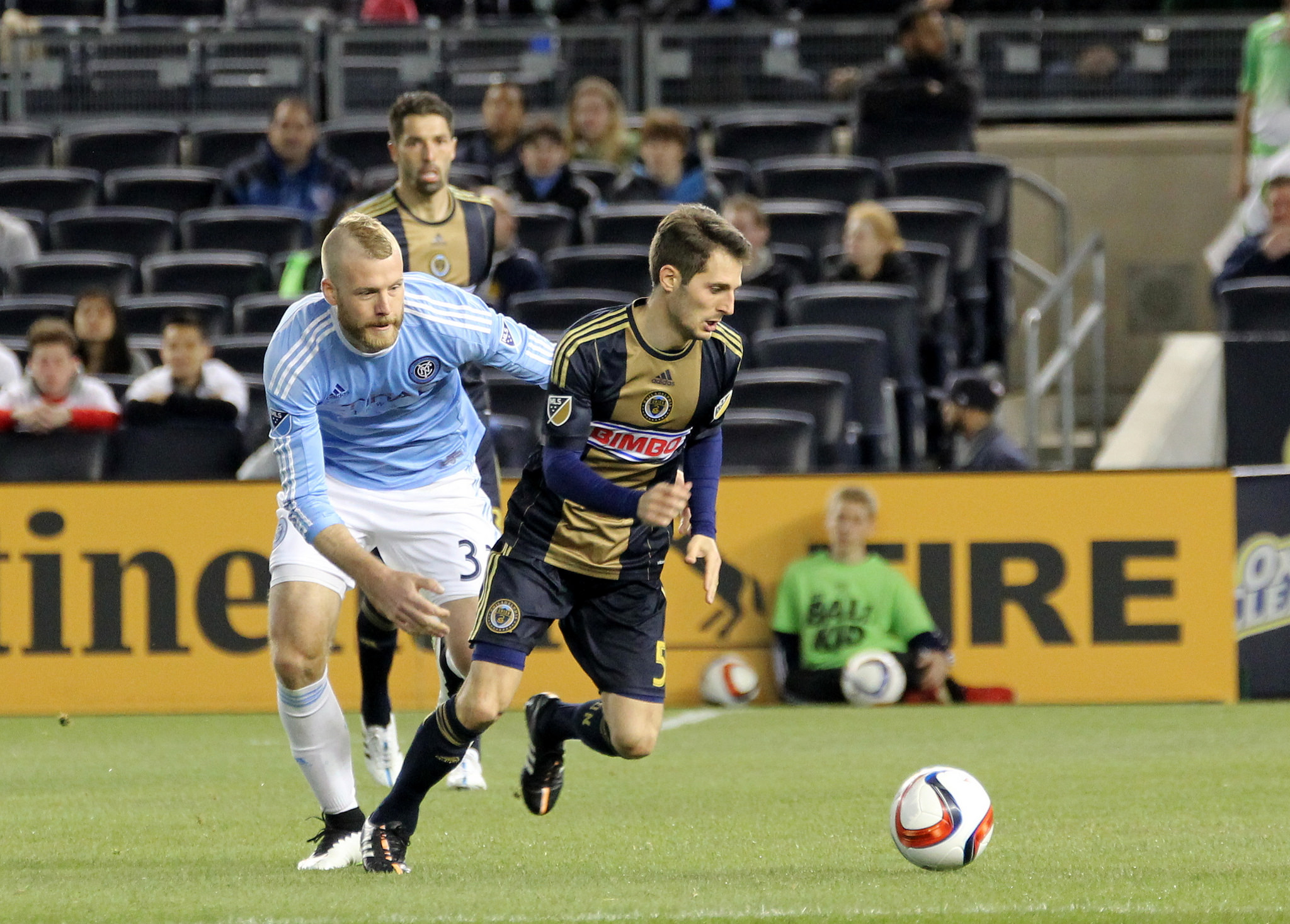 Adam Nemec having a hard time following the twisting Nogs
Ray Gaddis looks up field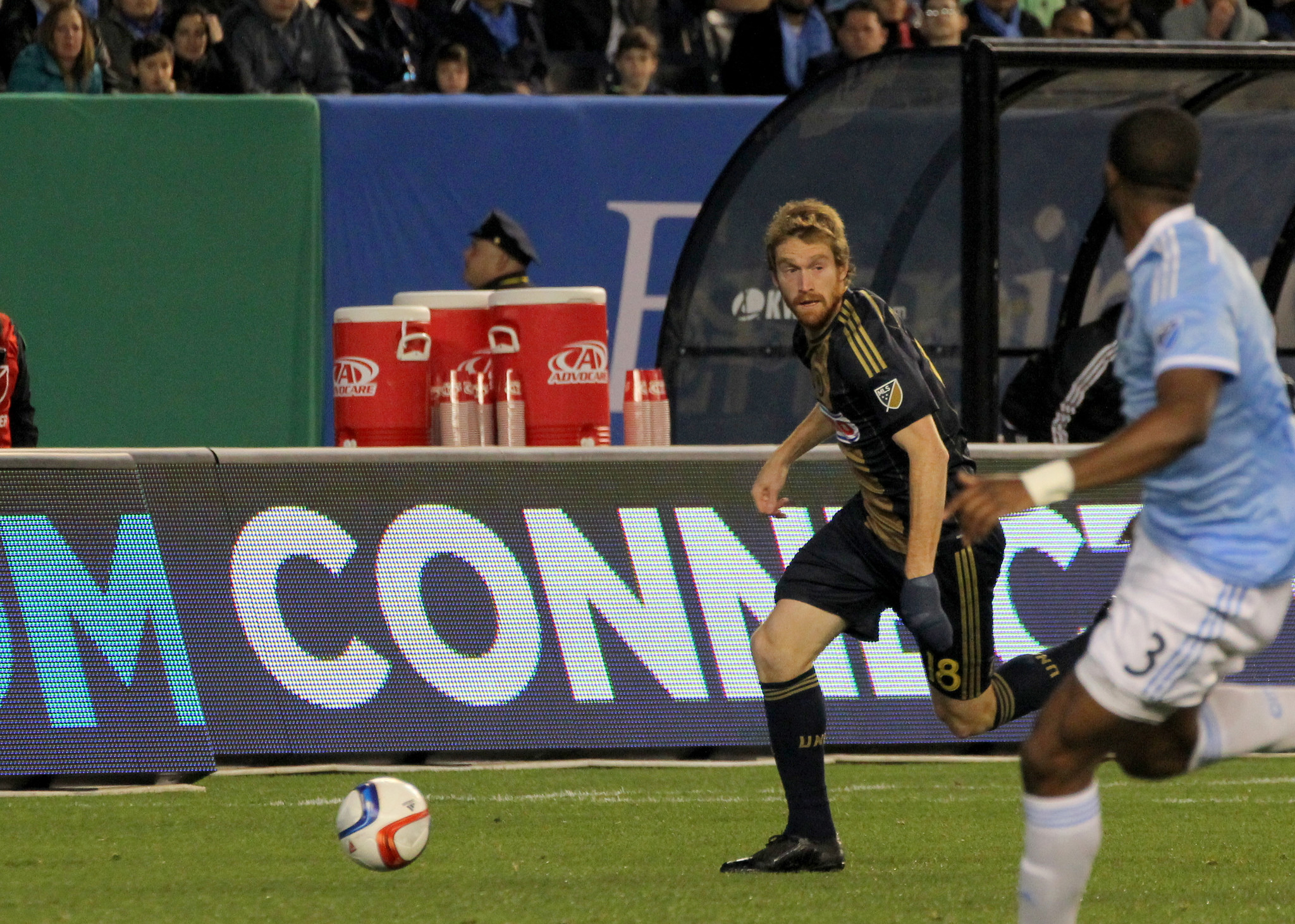 Fernando Aristeguieta finds space out on the wing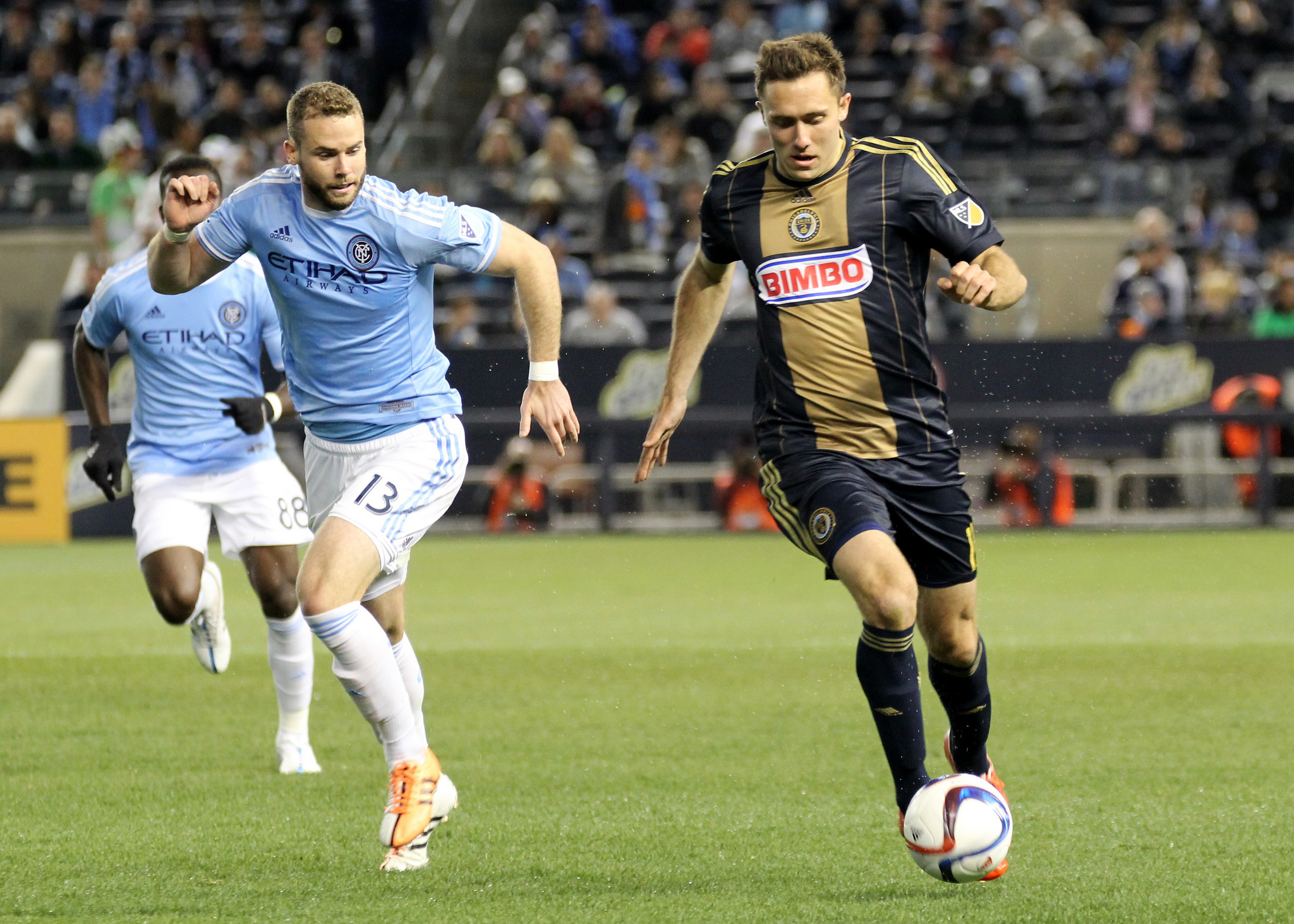 Andrew Wenger gets a step on Josh Williams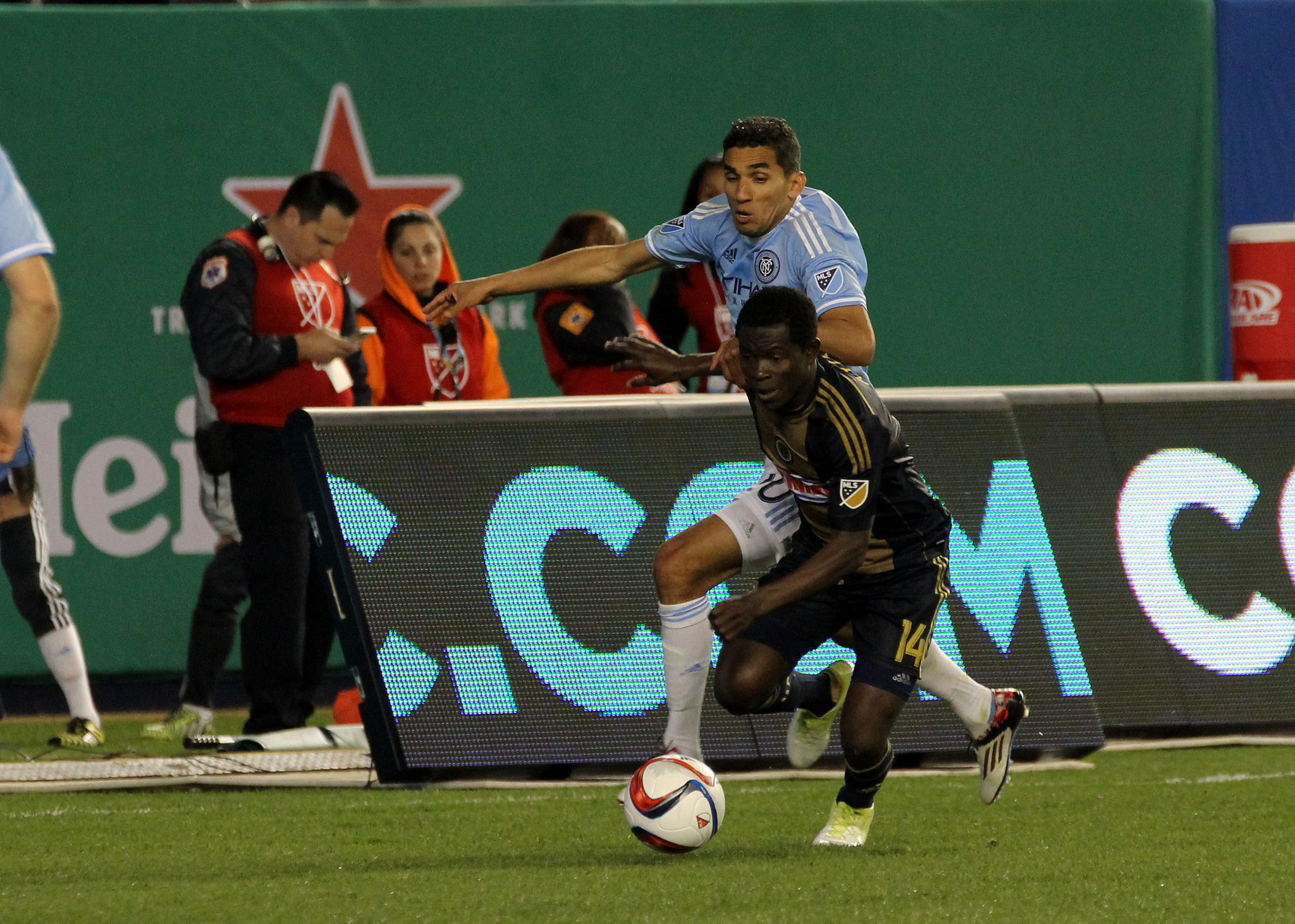 Ayuk breaks away from Mehdi Ballouchy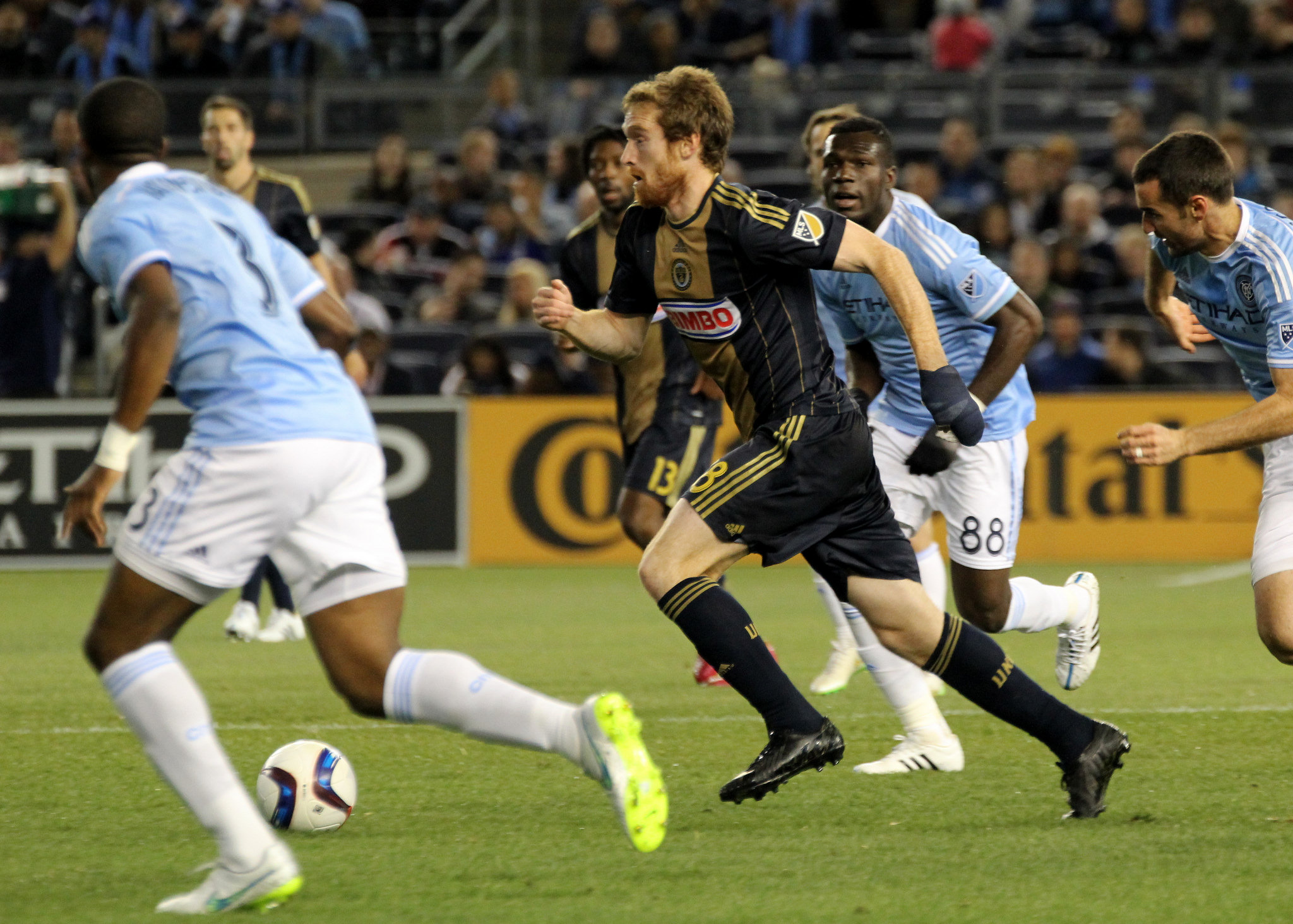 Aristeguieta does seem to draw a crowd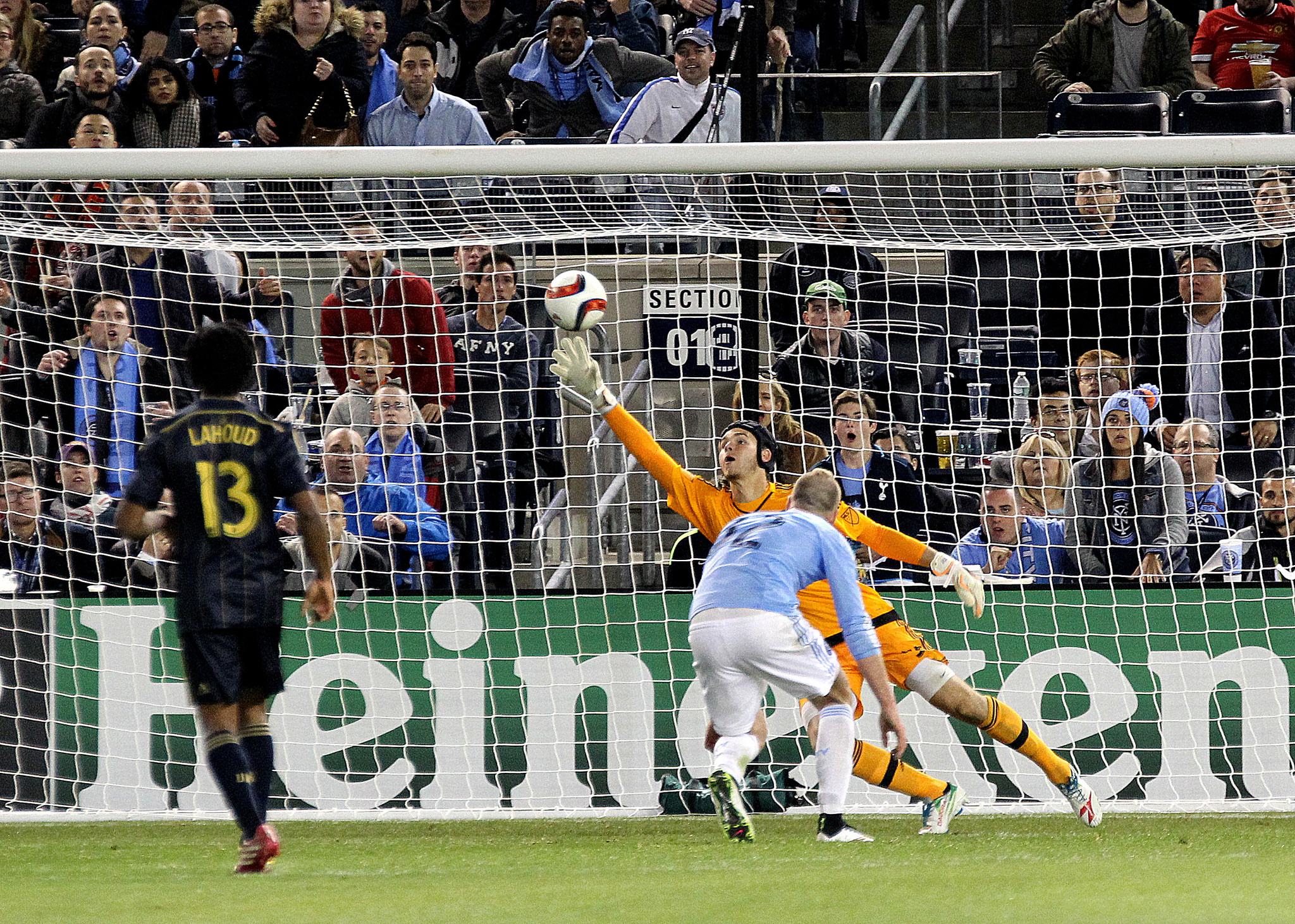 McCarthy has little chance on Mehdi Ballouchy's shot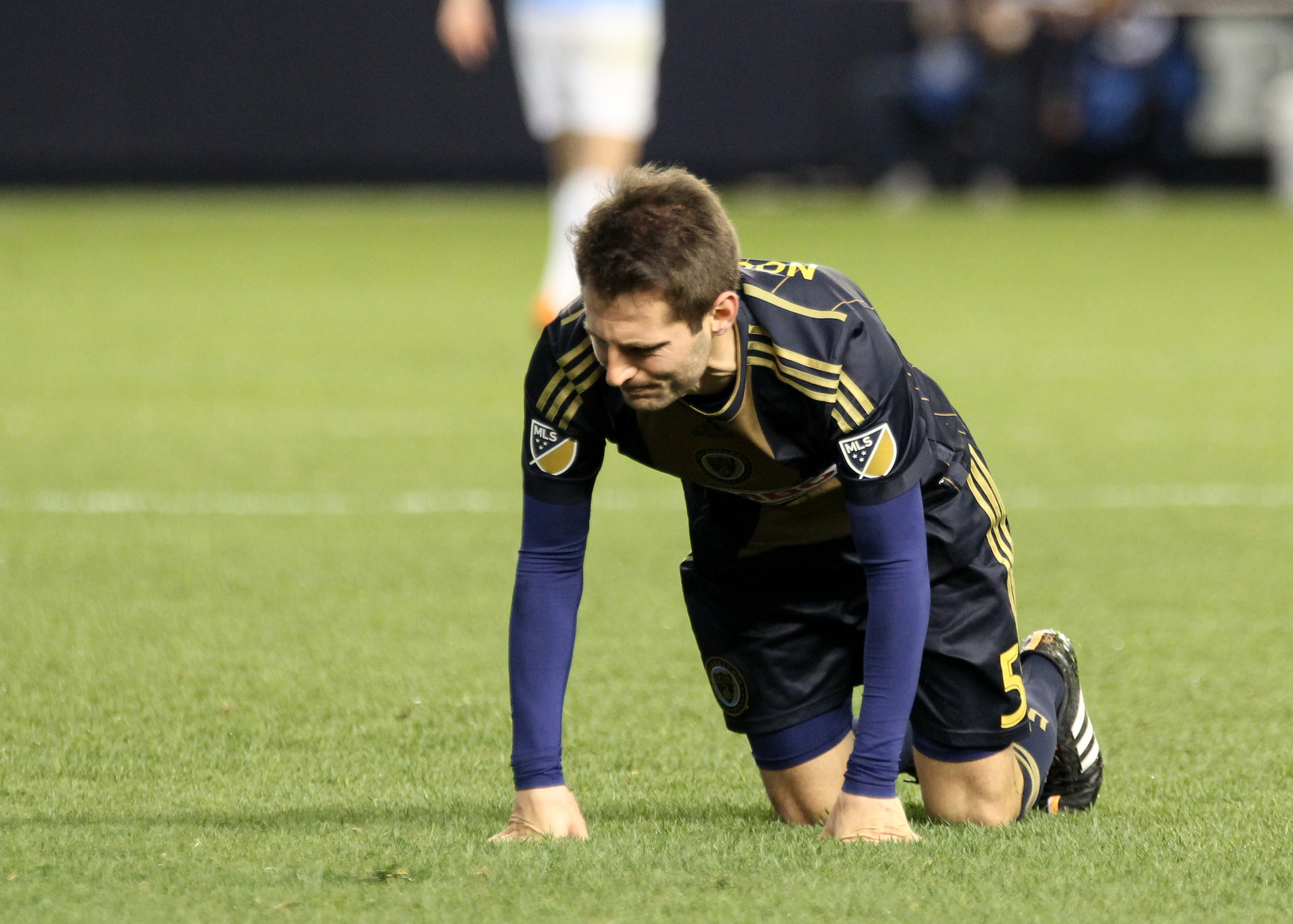 Nogs goes down hard before leaving the game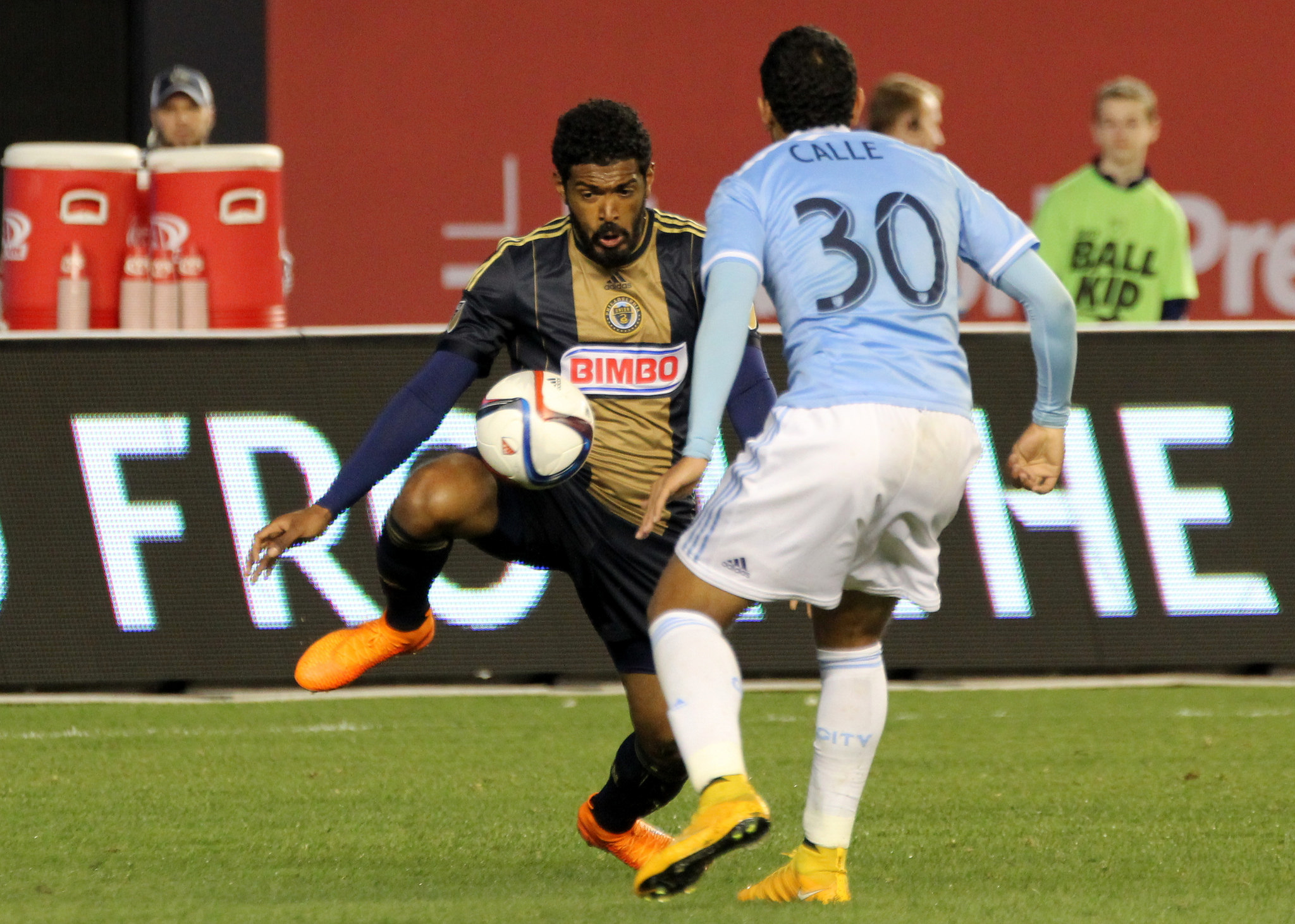 Thanks to Williams we have a new demonstration from the Ministry of Silly Walks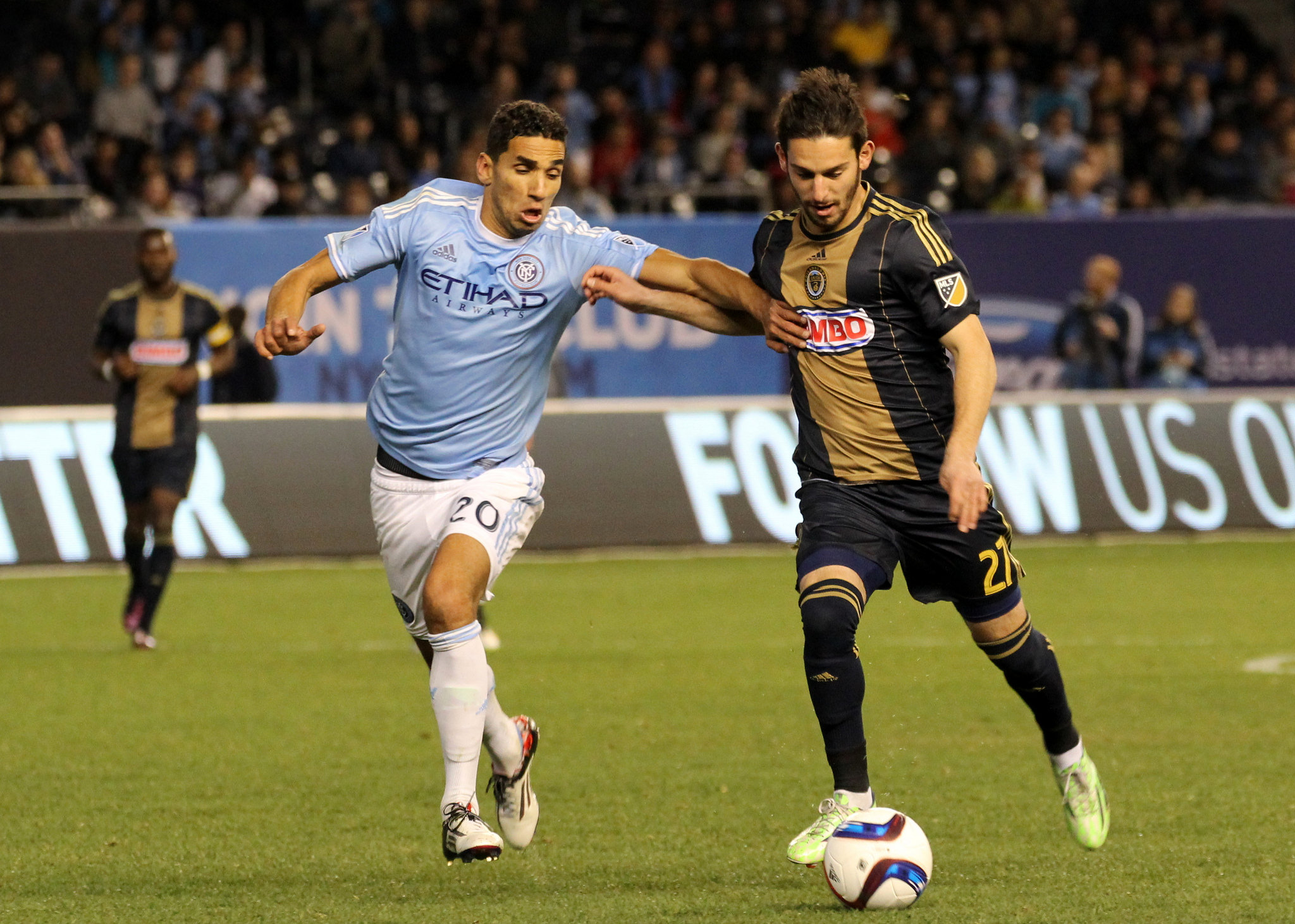 Zach Pfeffer fends off Ballouchy
Sebastien Le Toux gets shouldered off the ball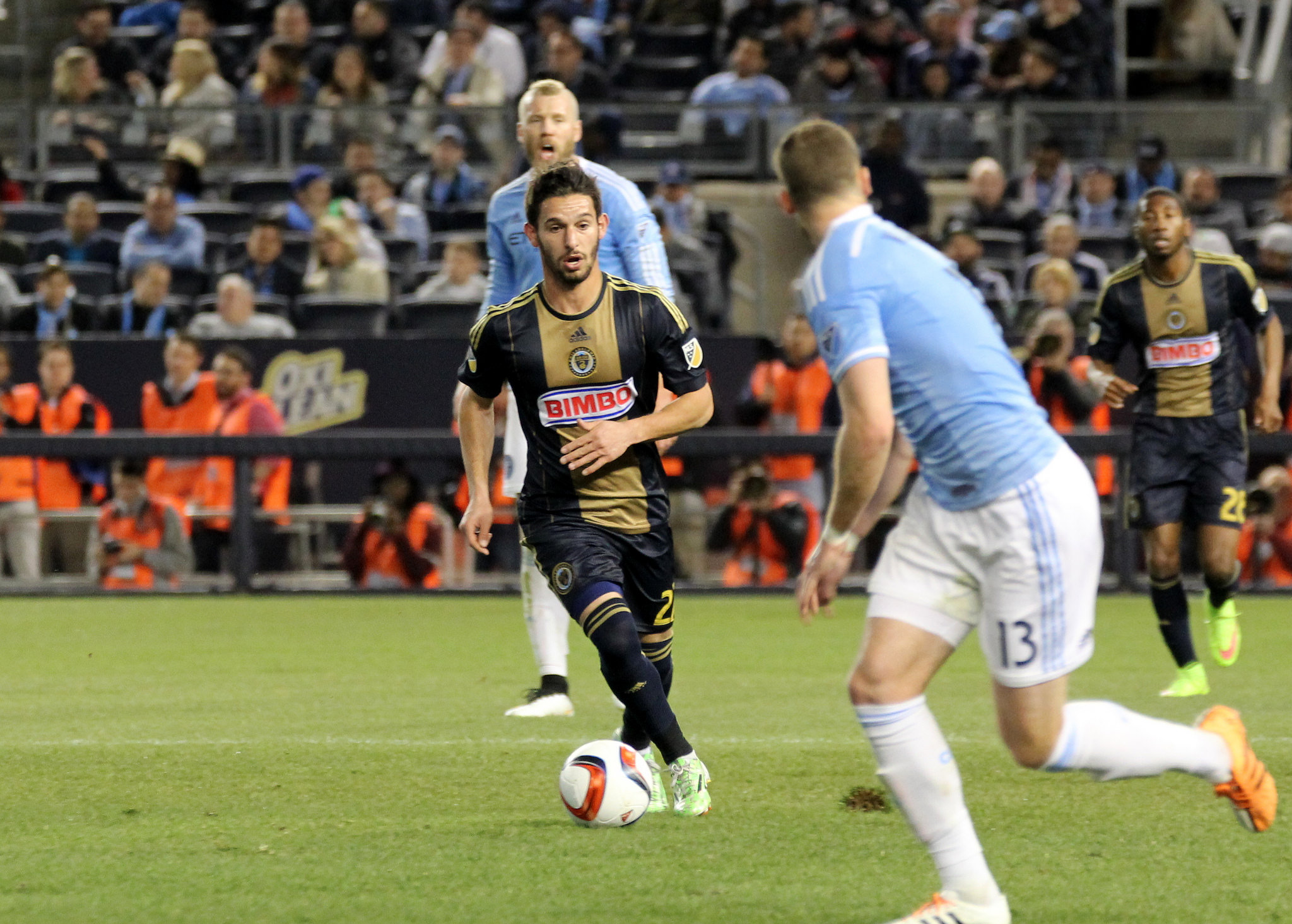 Pfeffer looks to work up the middle of the field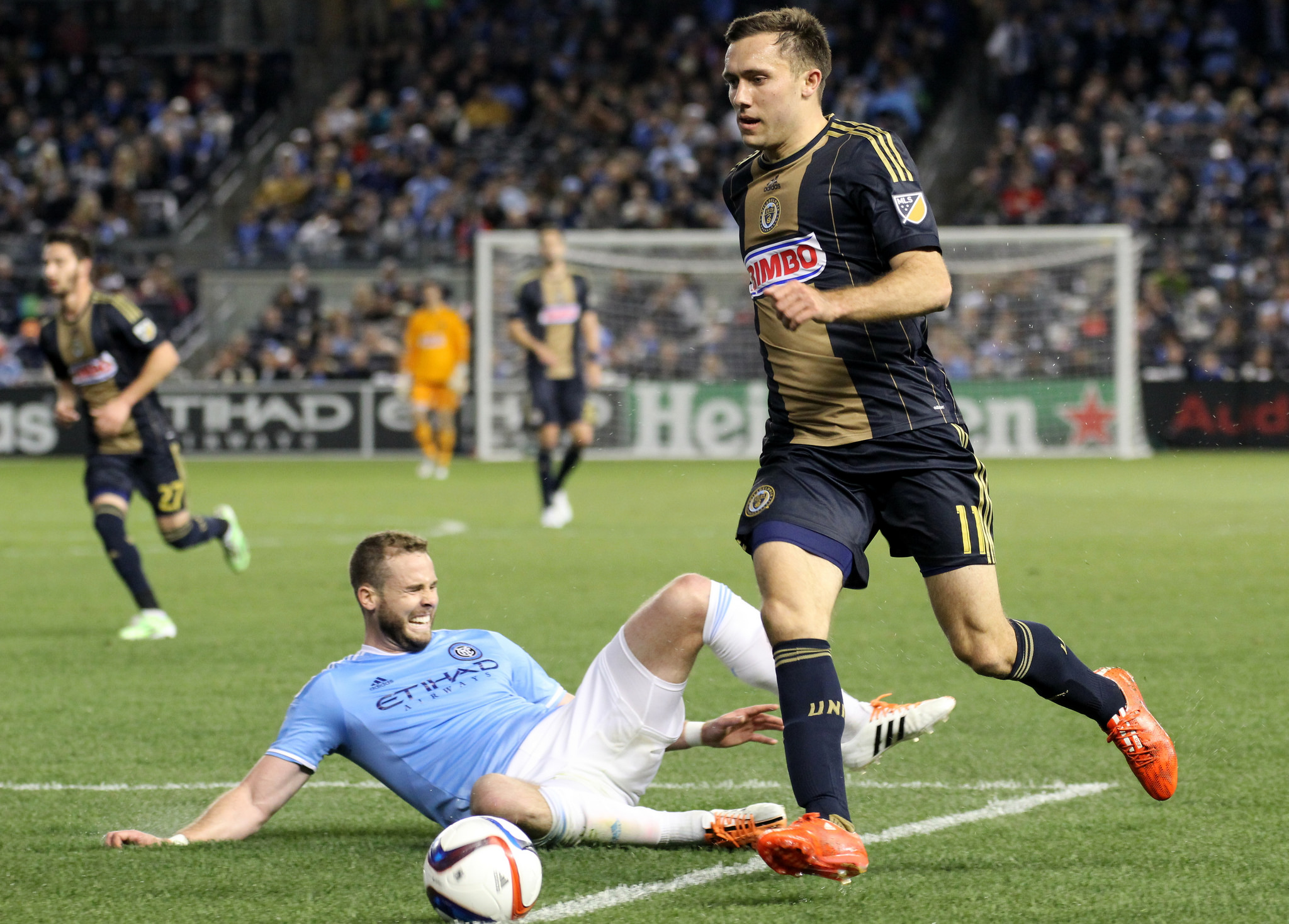 Williams blows a tire to allow Wenger into the eighteen
A New York City fan didn't like Le Toux and probably liked him less after the goal that followed
C.J. Sapong jumps on the ball coming off of Edu's head before scoring the late equalizer
Cristian Maidana and Sapong keep pressing on offense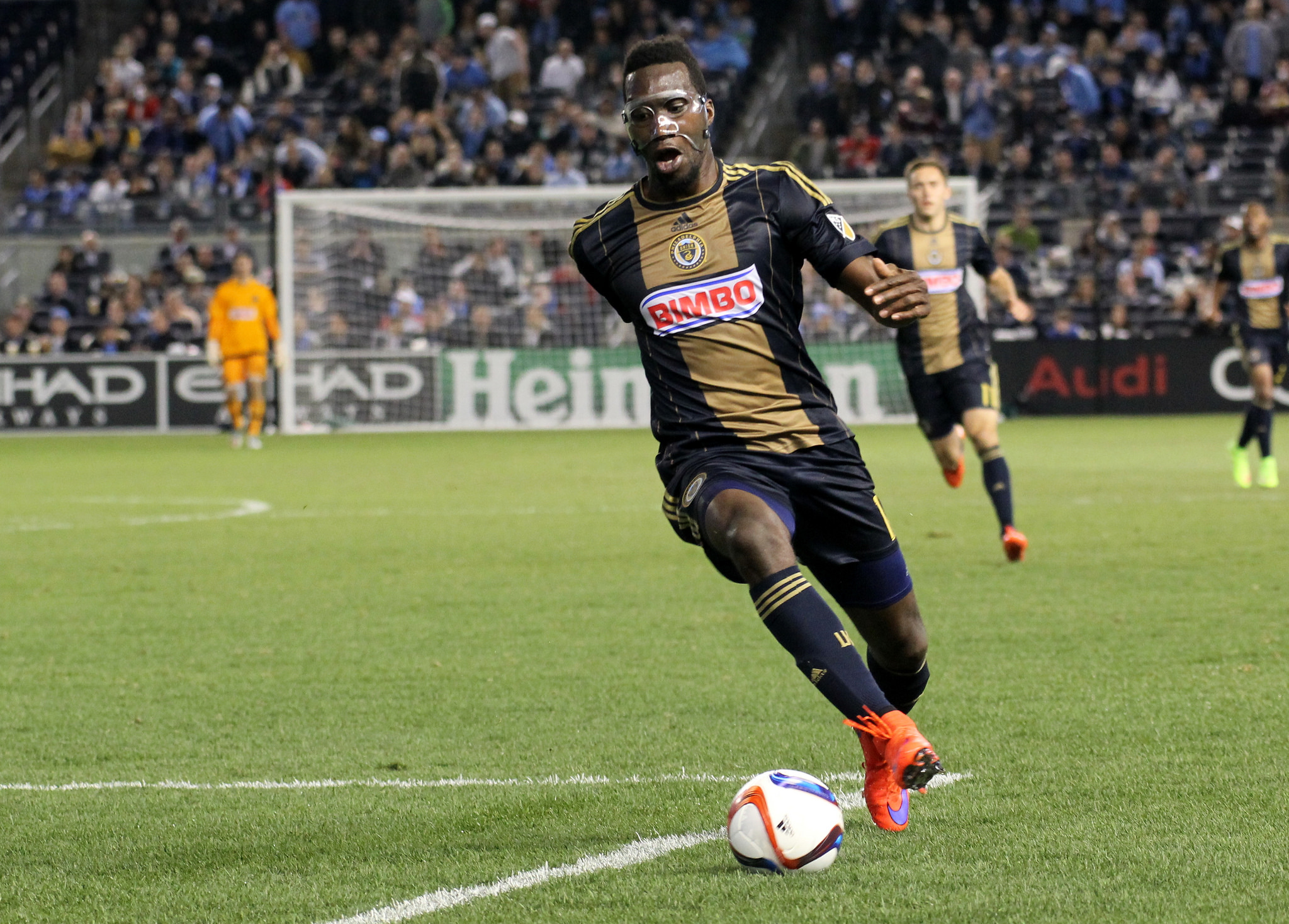 Sapong with a late break into the box
For more photos, check out Paul's Flickr page and feel free to leave comments.