PSP photographer Paul Rudderow was on hand for a chilly start of the 2015 season as the Philadelphia Union had to settle for a 0-0 tie with the Colorado Rapids. Here's a look at what he saw.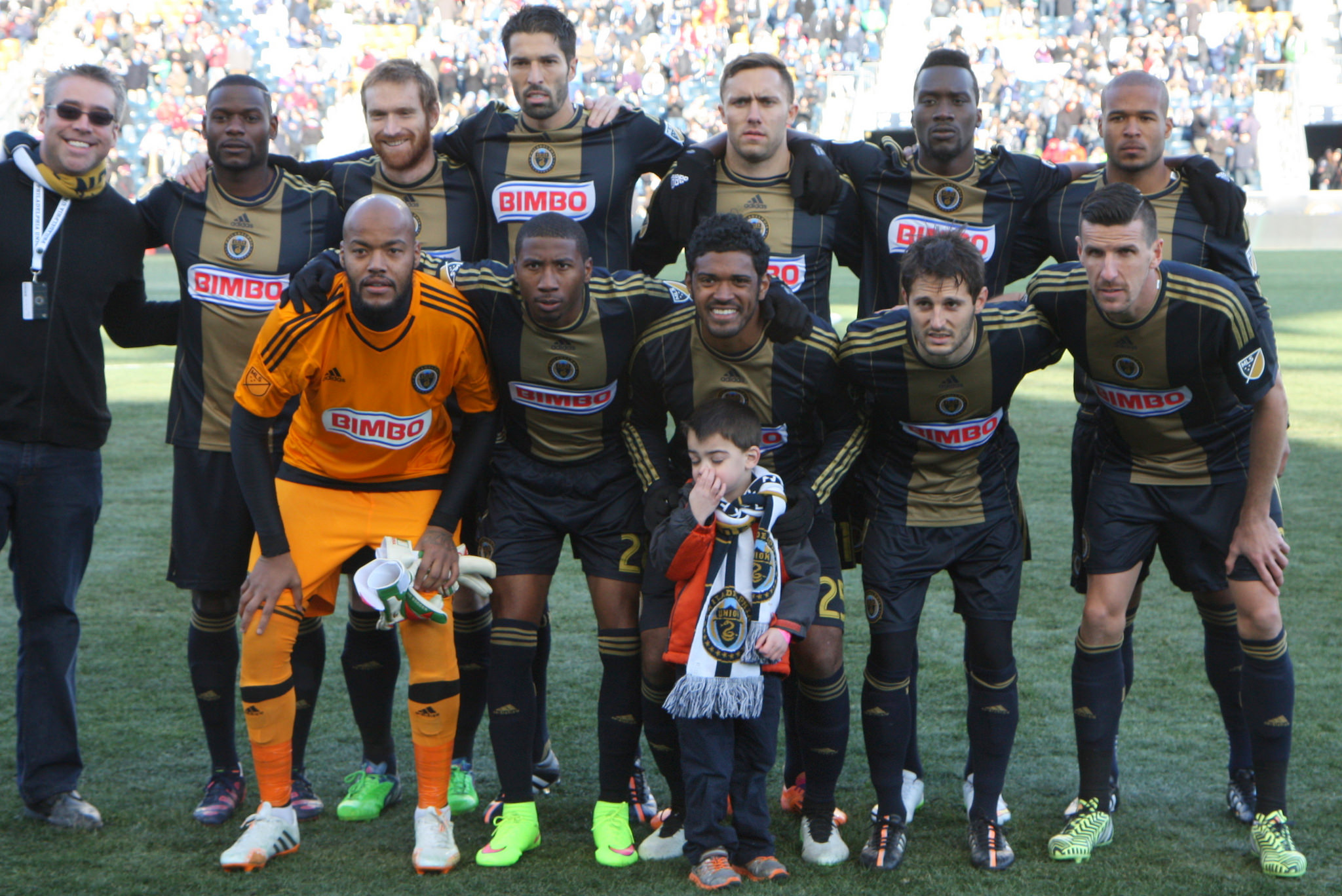 New faces in this year's starting eleven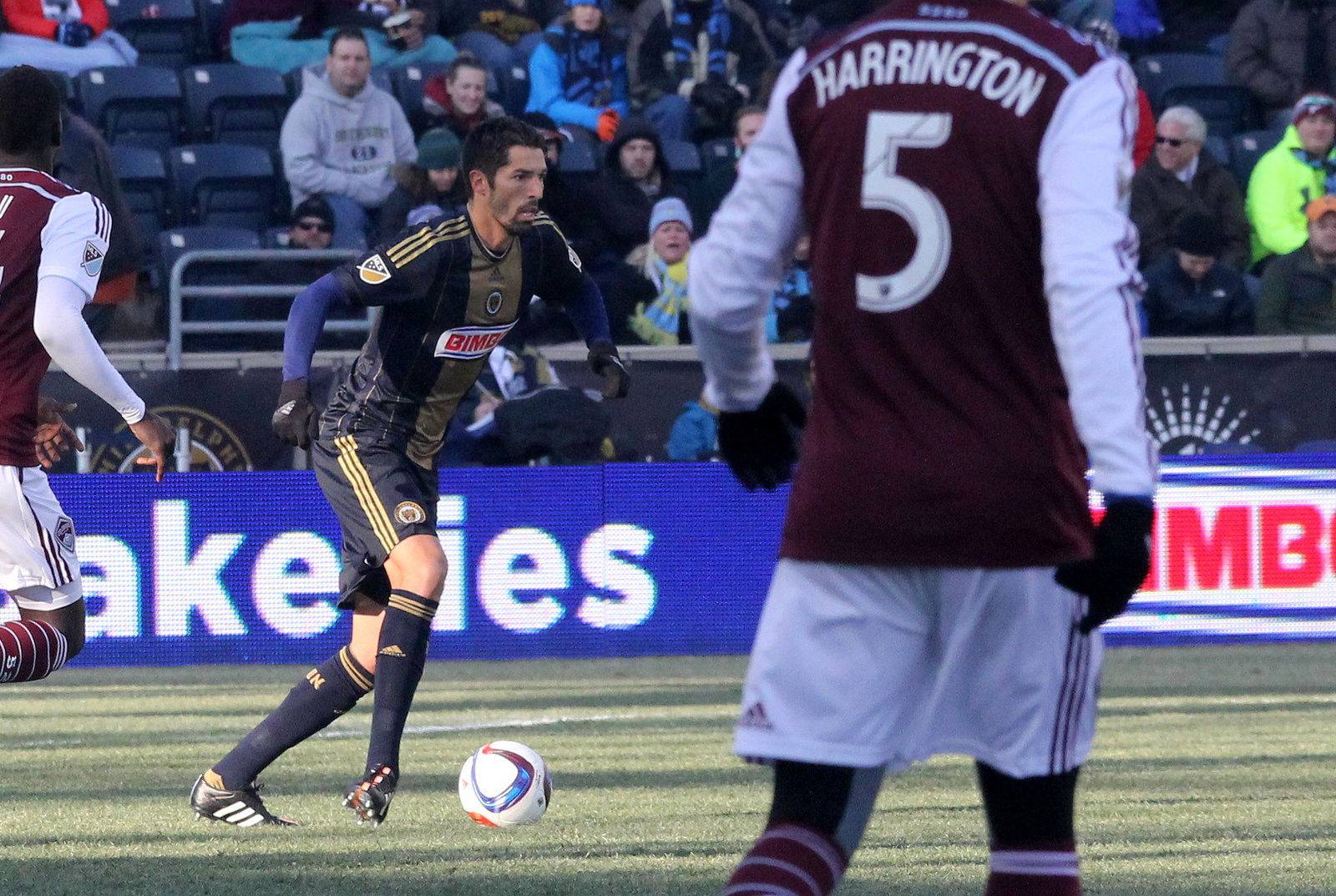 Steven Vitoria works it out of the back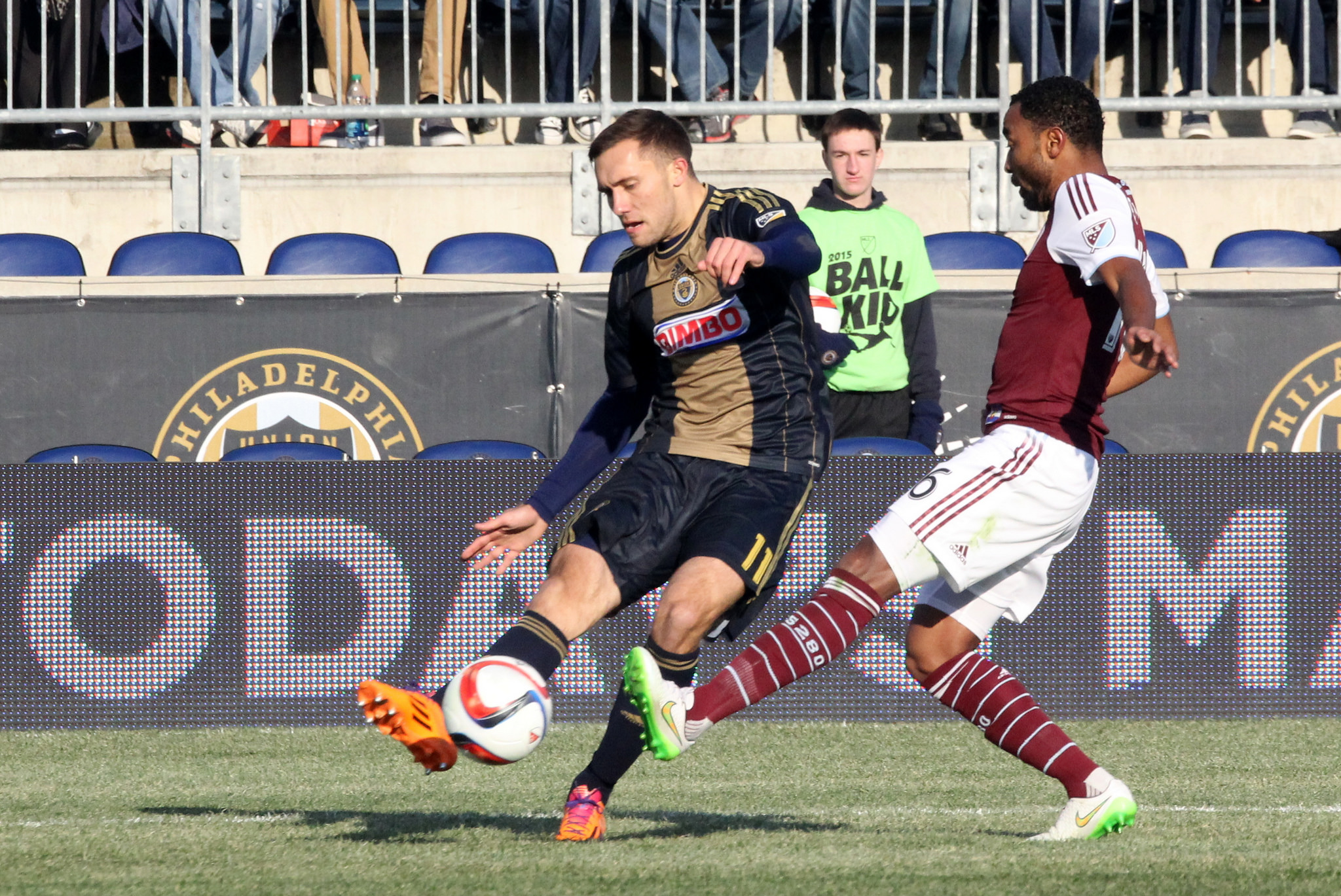 Andrew Wenger with an early cross
Sebastien Le Toux inside the box
Rais Mbolhi snags one out of the air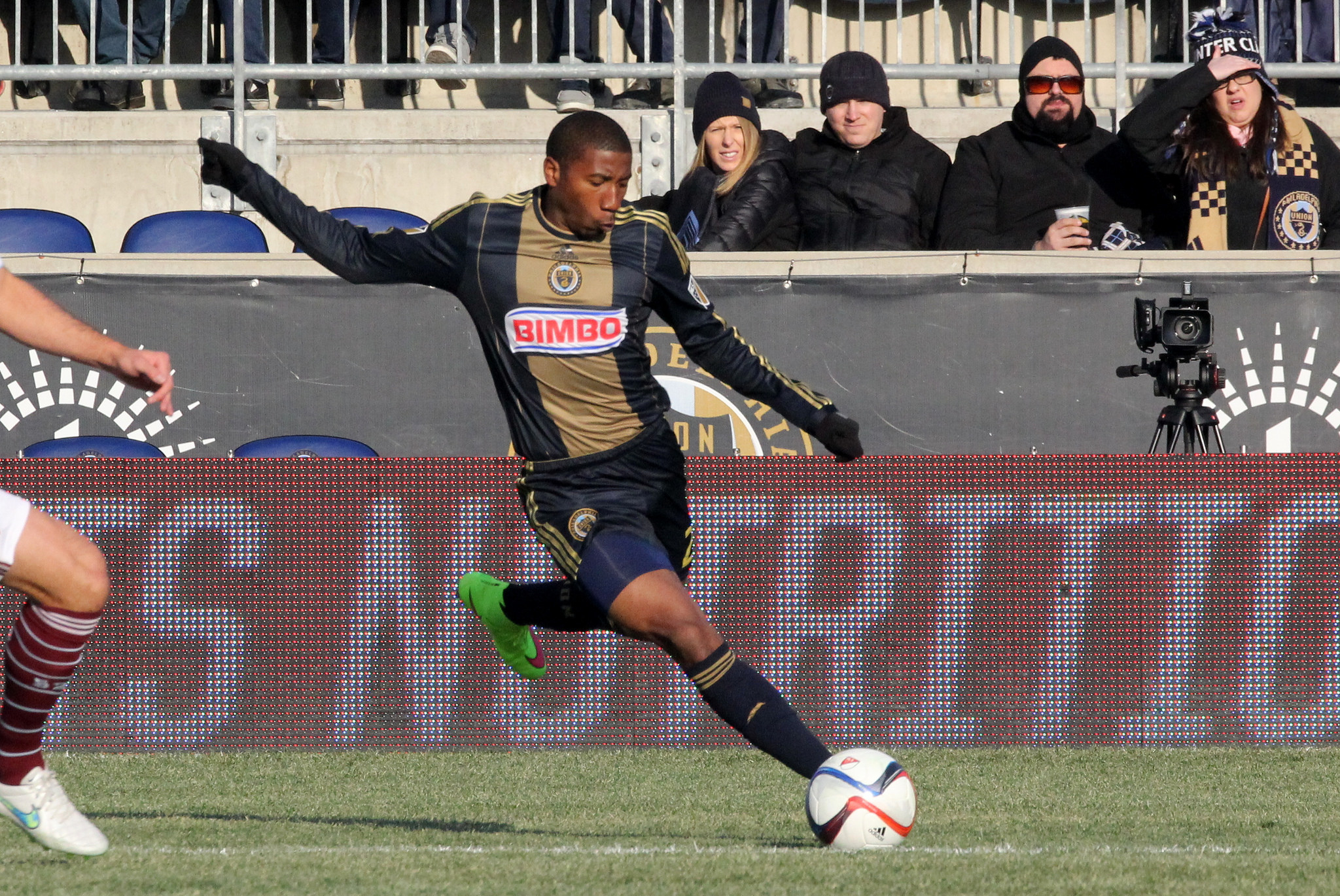 Ray Gaddis pushes forward to get off a cross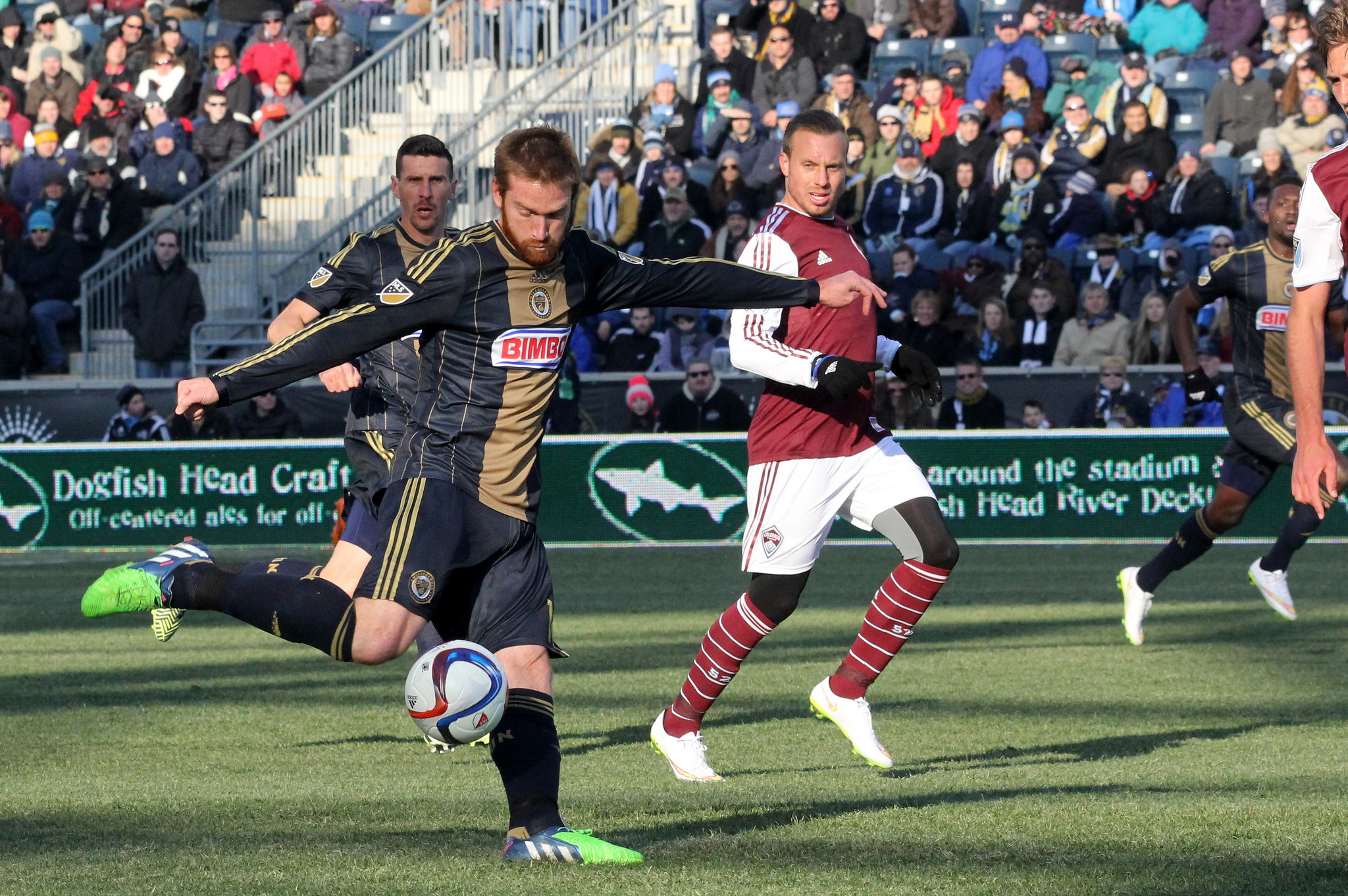 Fernando Aristeguieta tries a shot towards goal
Ethan White blasts one out of the back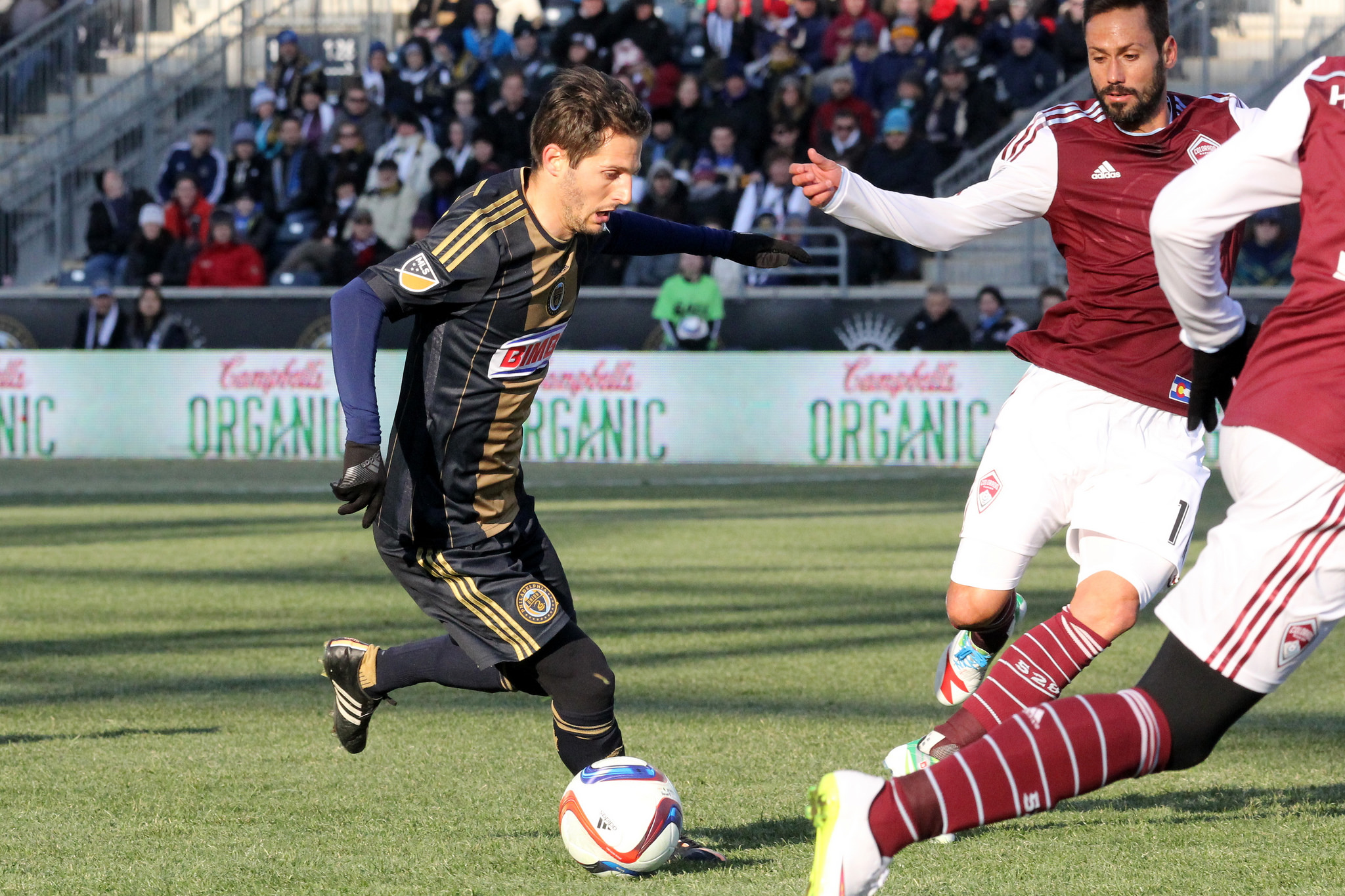 Vincent Nogueira weaves his way up through the middle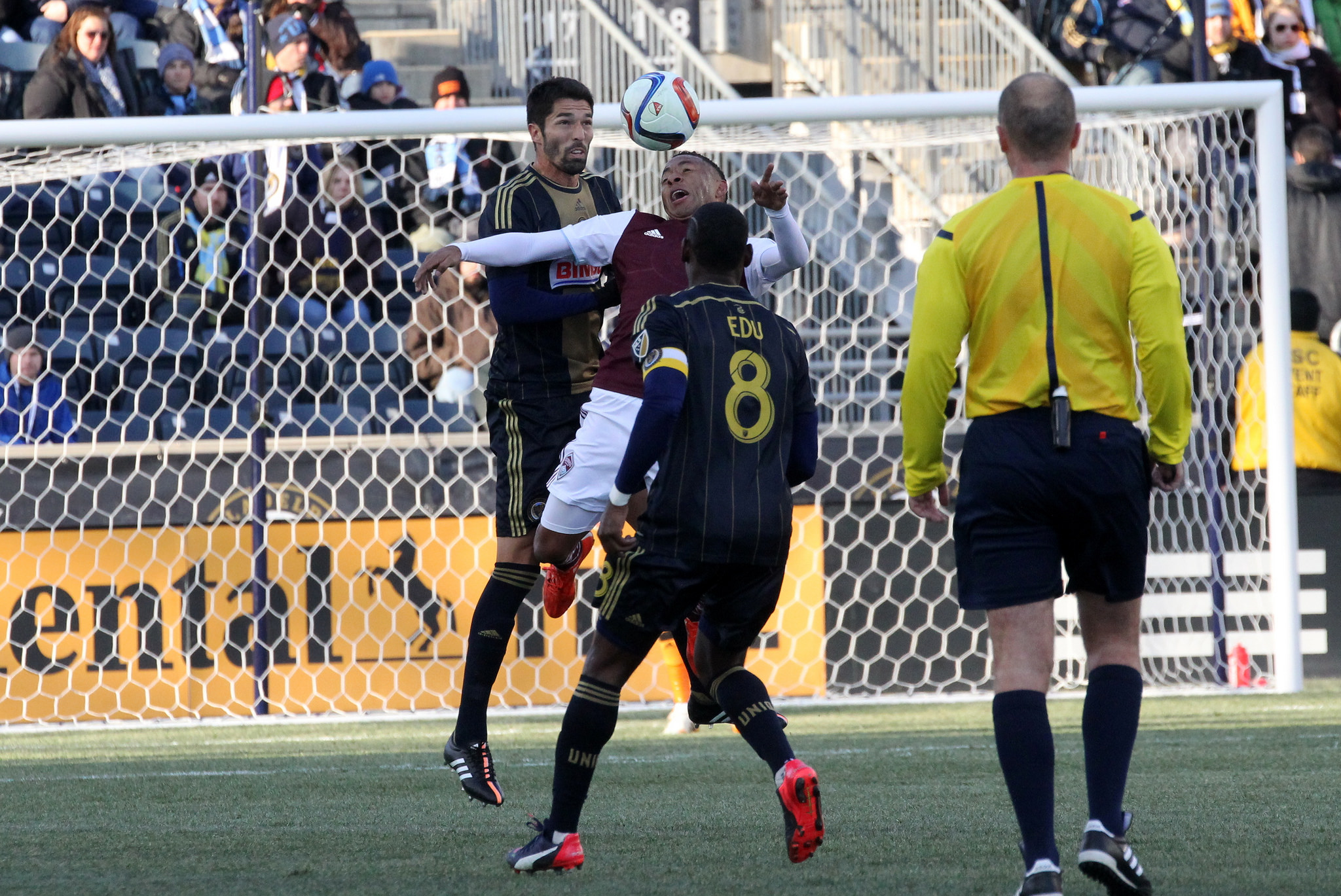 Vitoria holds up the progress of Gabriel Torres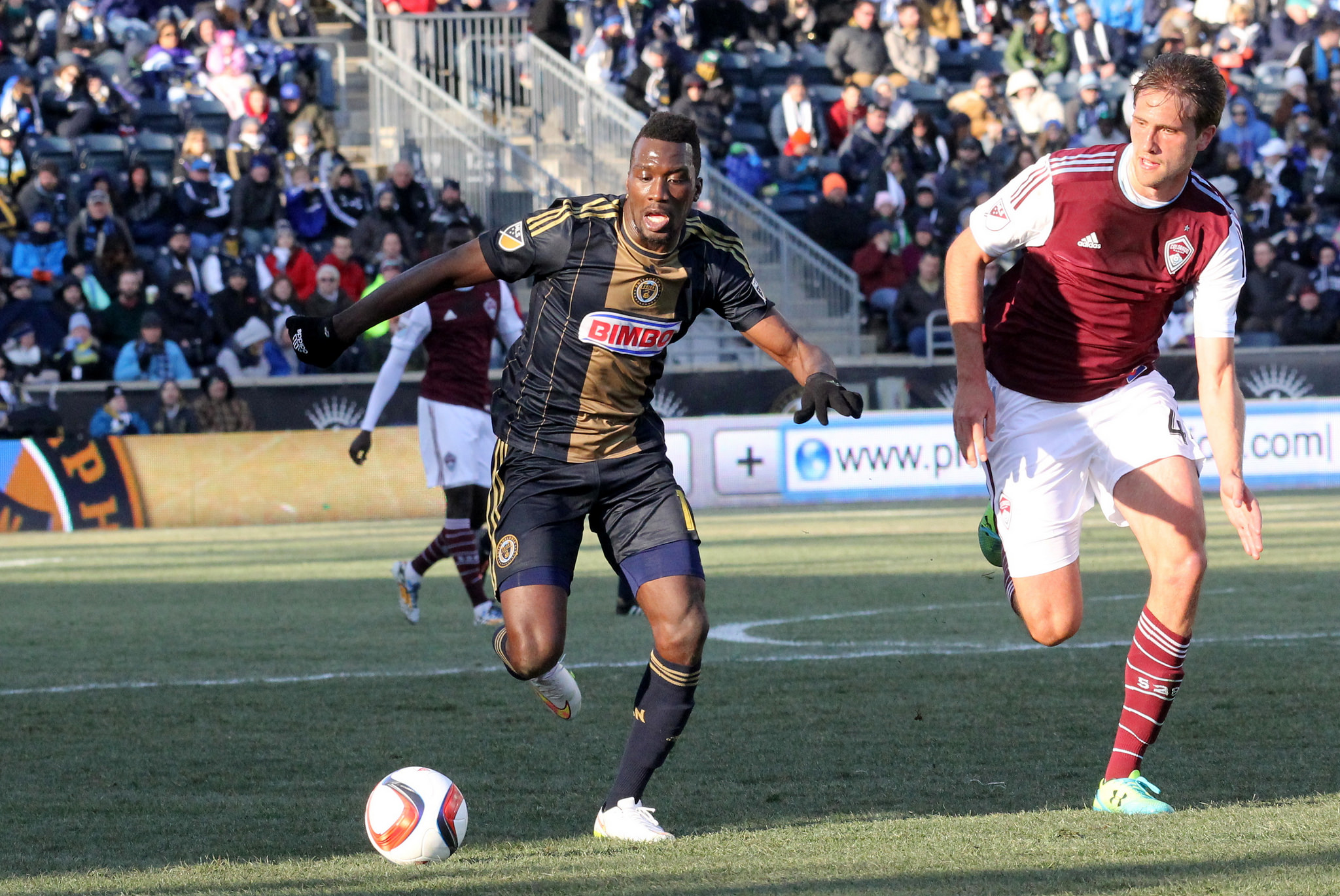 CJ Sapong tracks down a loose ball
Wenger almost finds the corner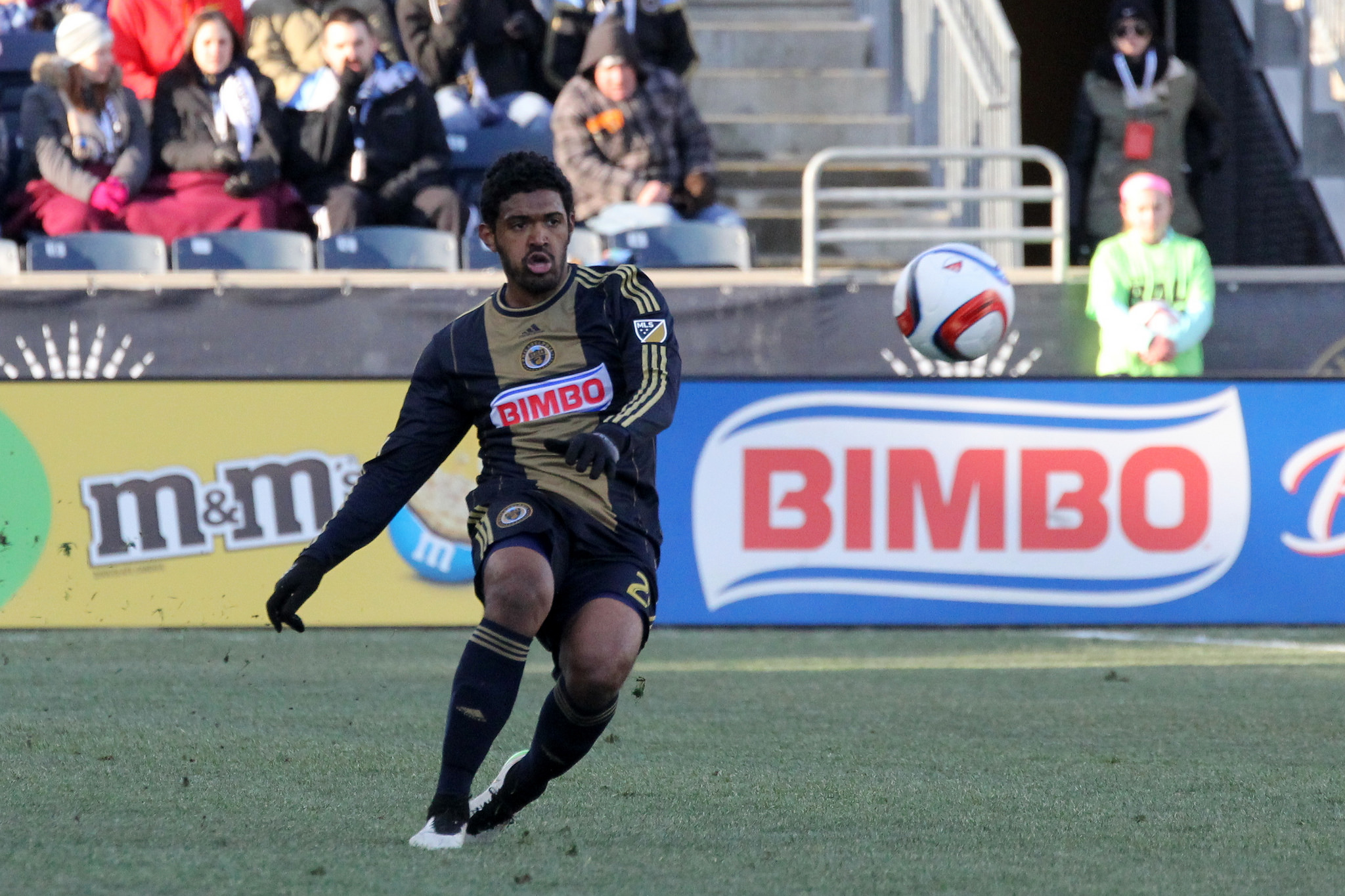 Sheanon Williams launches one out of the back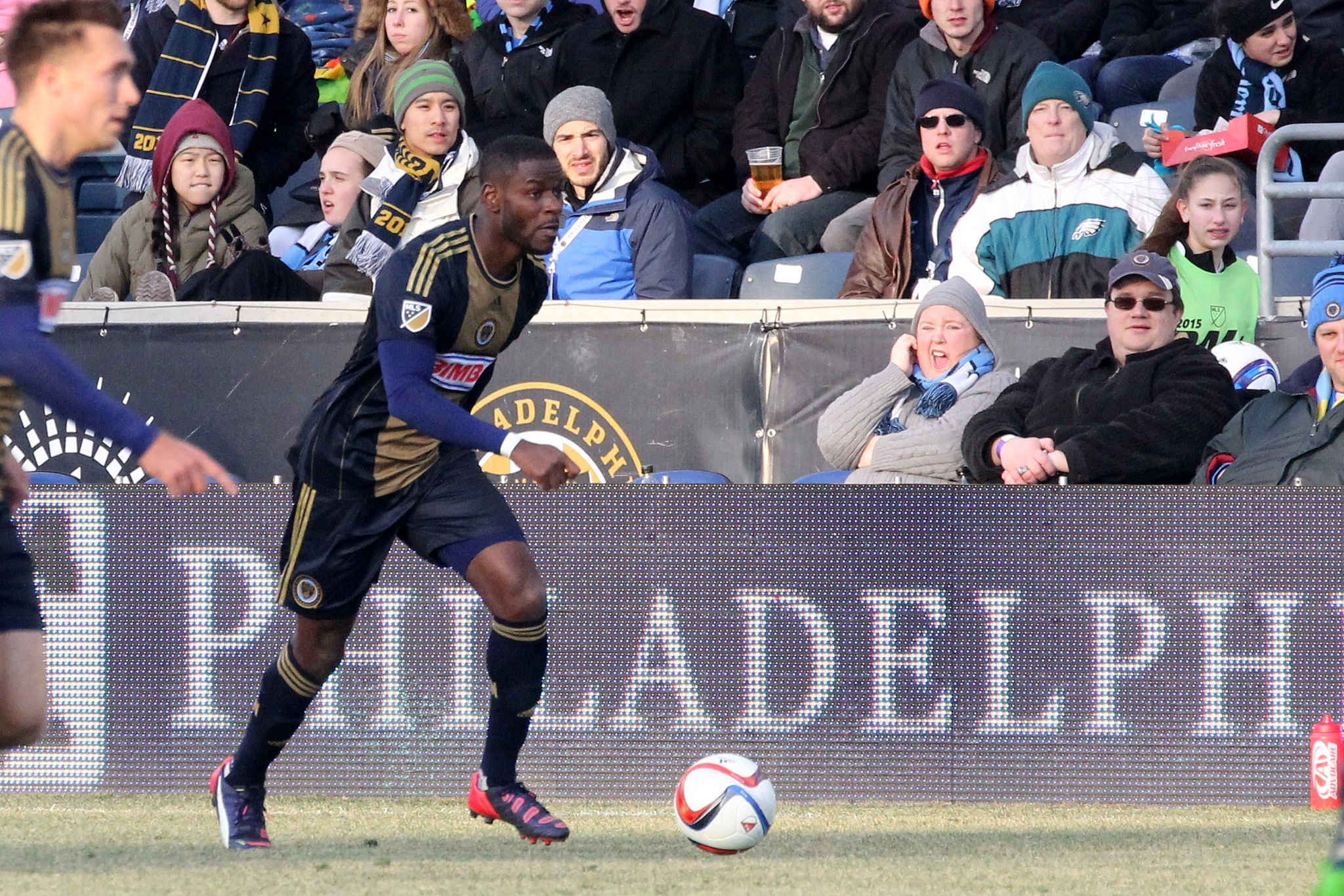 Maurice Edu controlling play in midfield
White with a strong header up field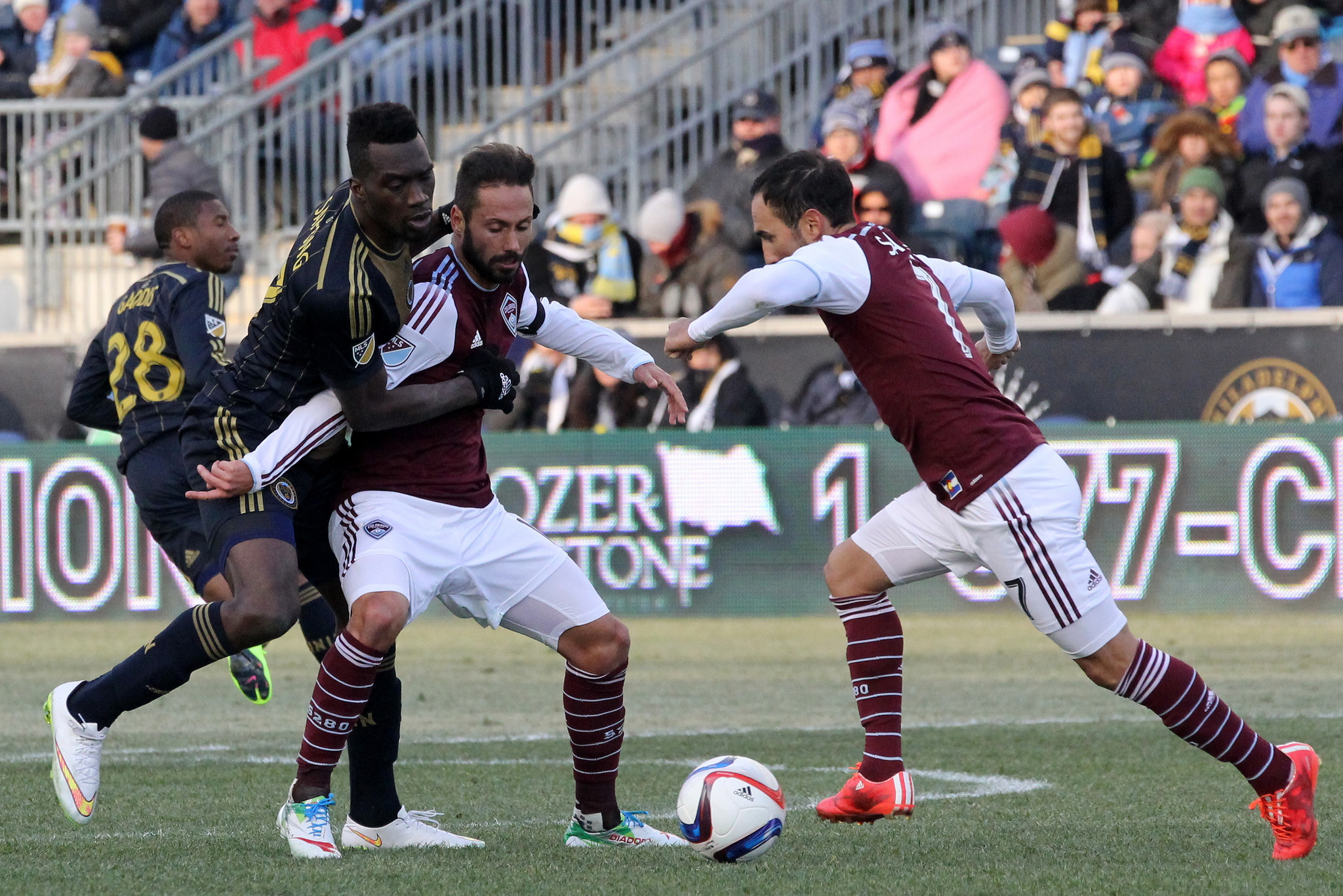 Sapong shielded from the ball by Marcelo Sarvas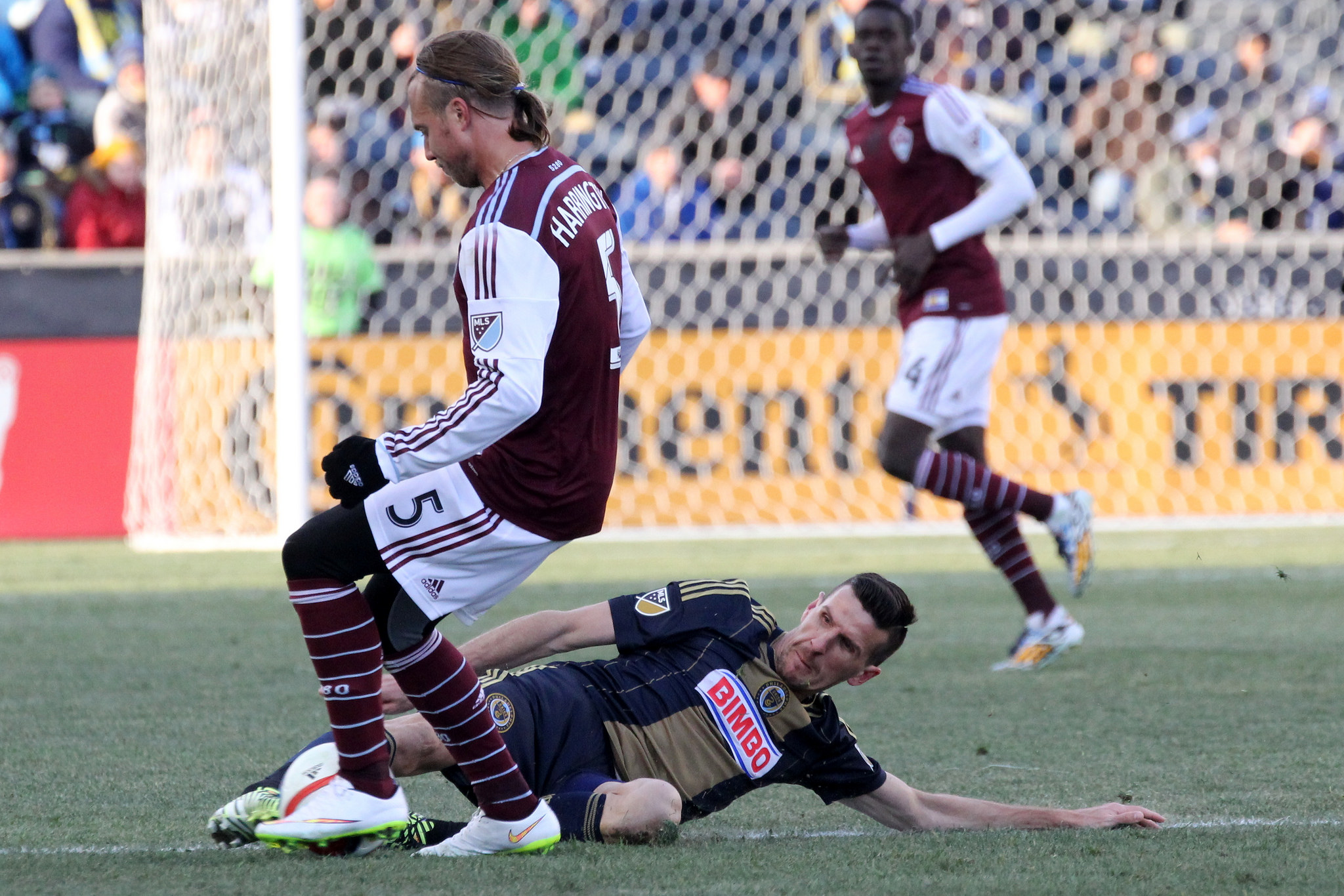 Le Toux slides to take the ball off of Michael Harrington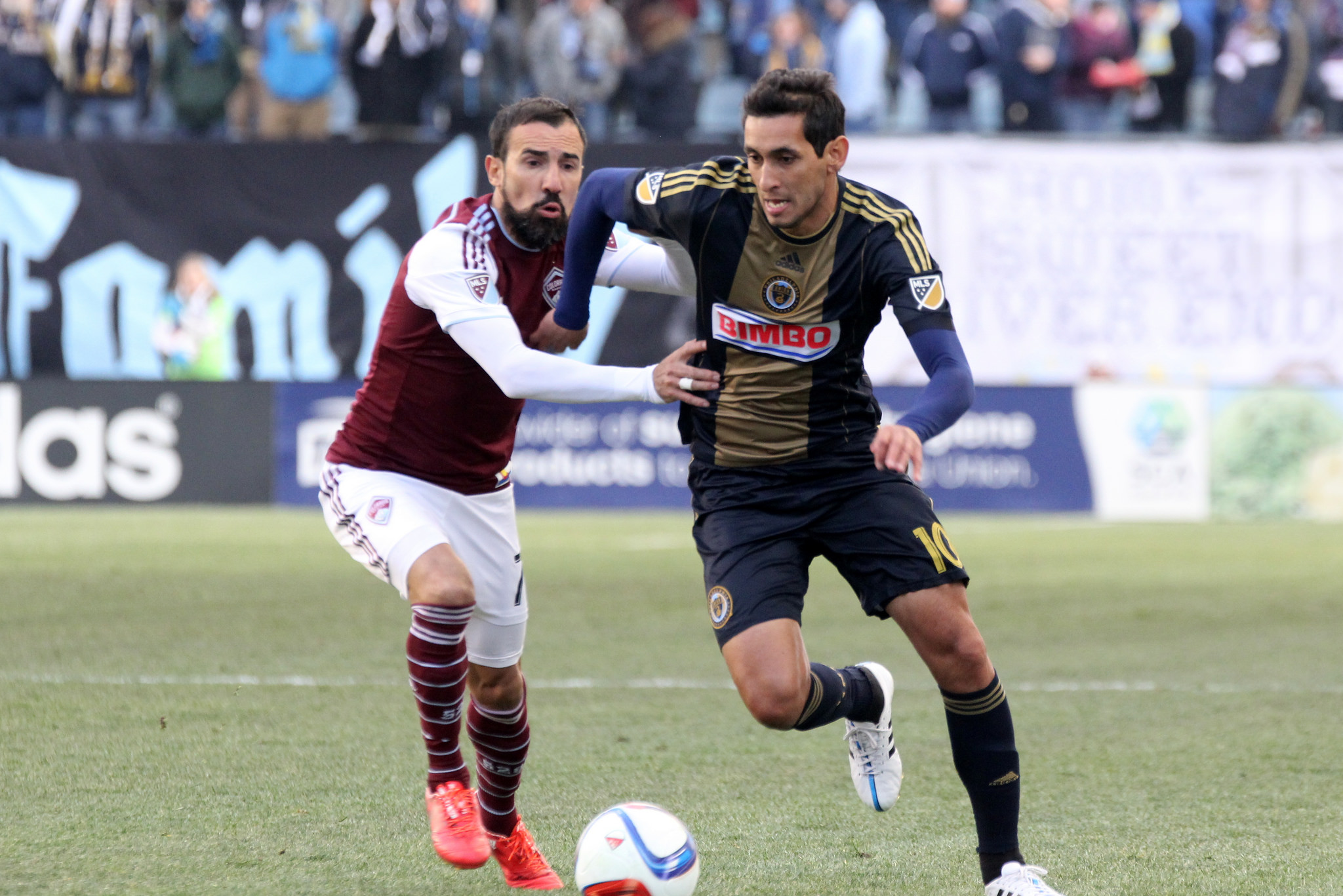 Cristian Maidana pushes past Vicente Sanchez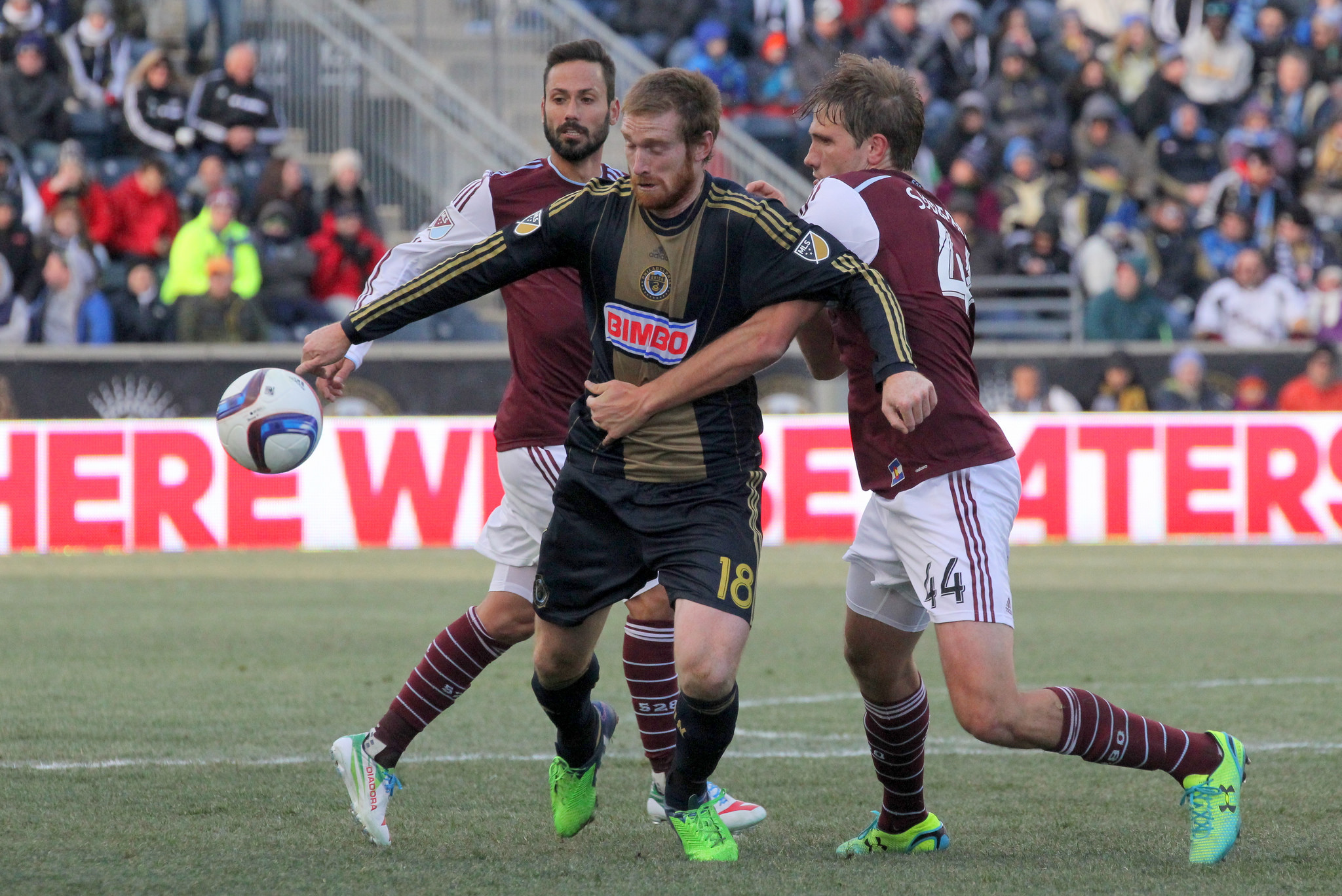 Aristeguieta held up by Axel Sjoberg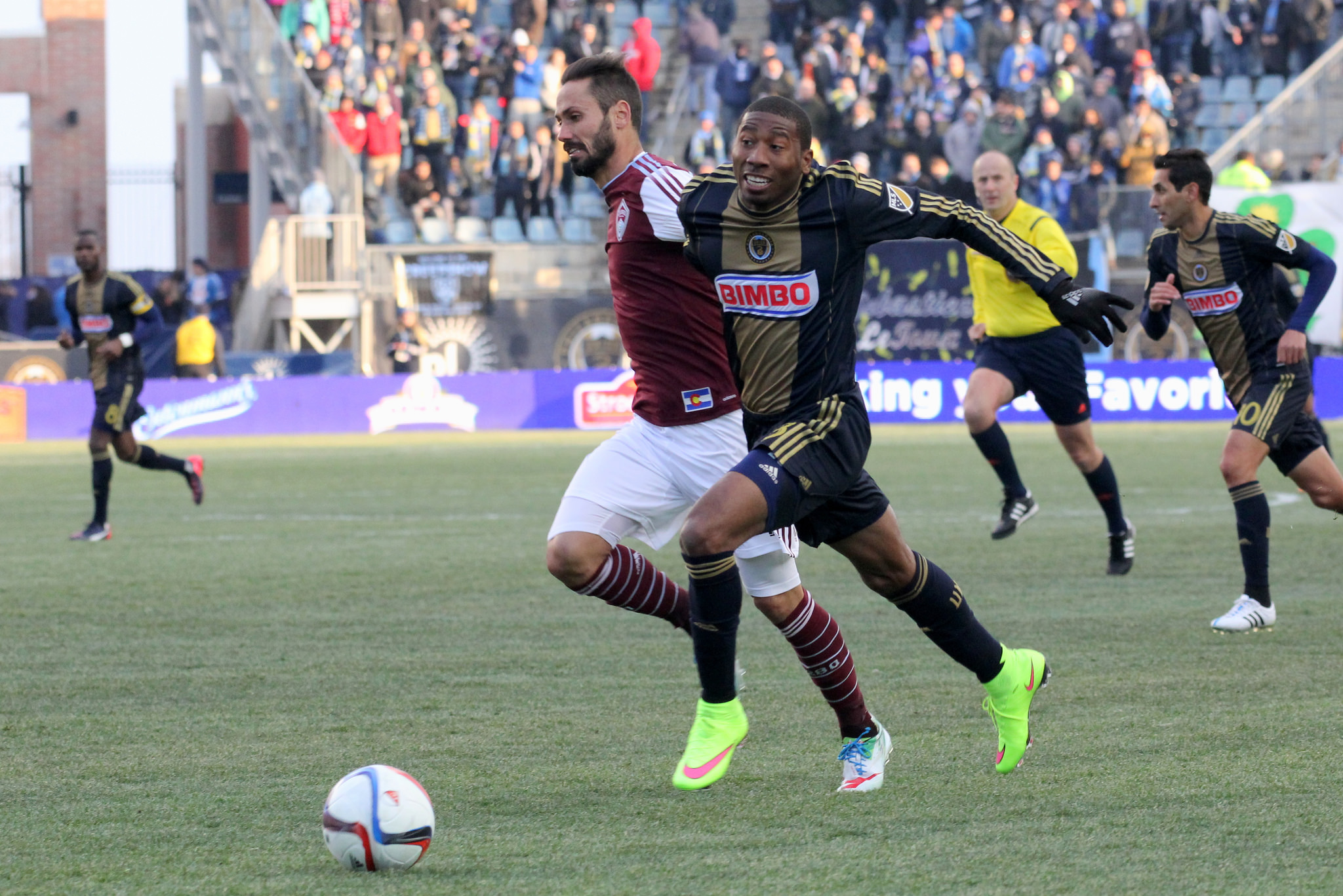 Gaddis out paces Sarves
Mbolhi cuts off a cross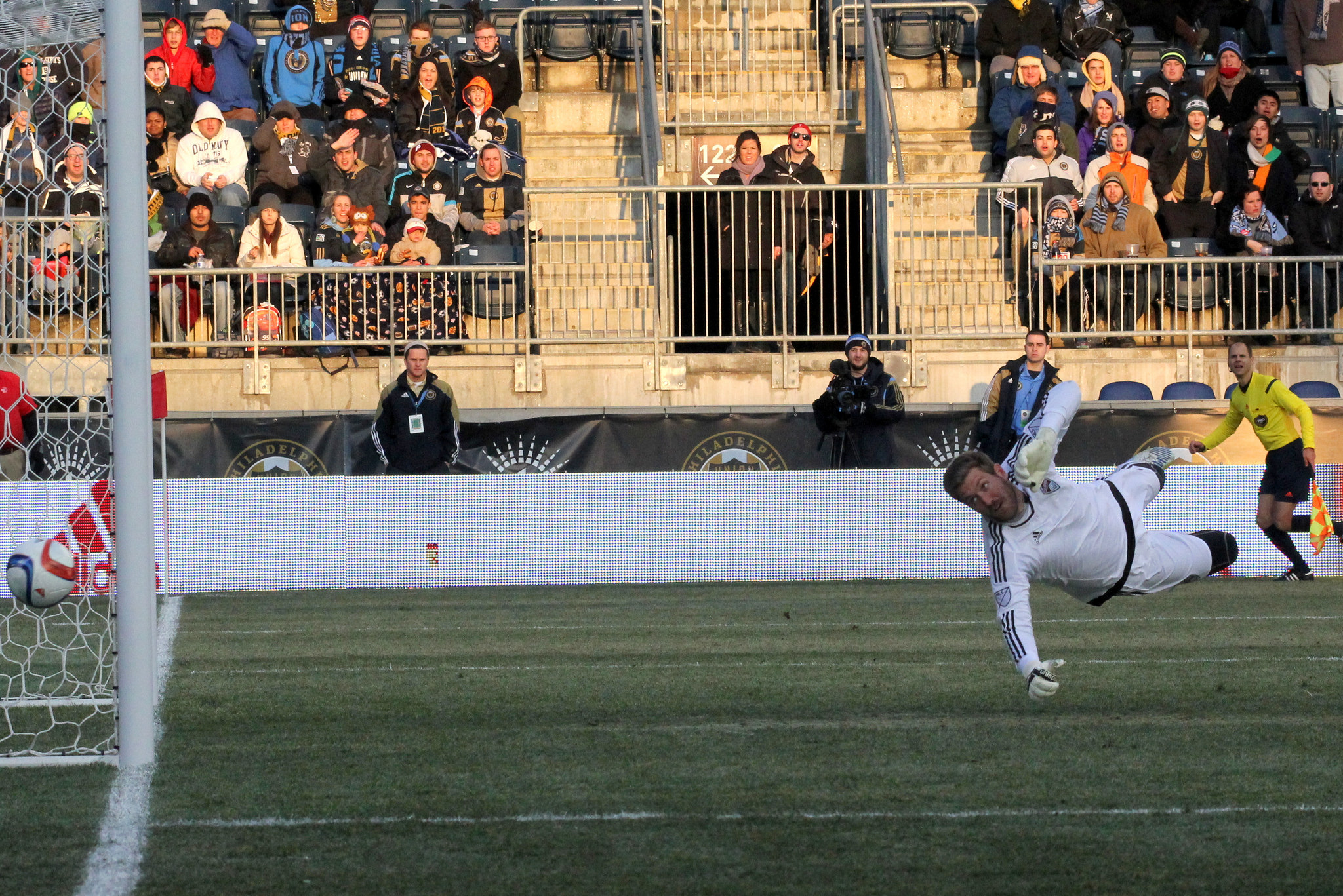 Another one goes just wide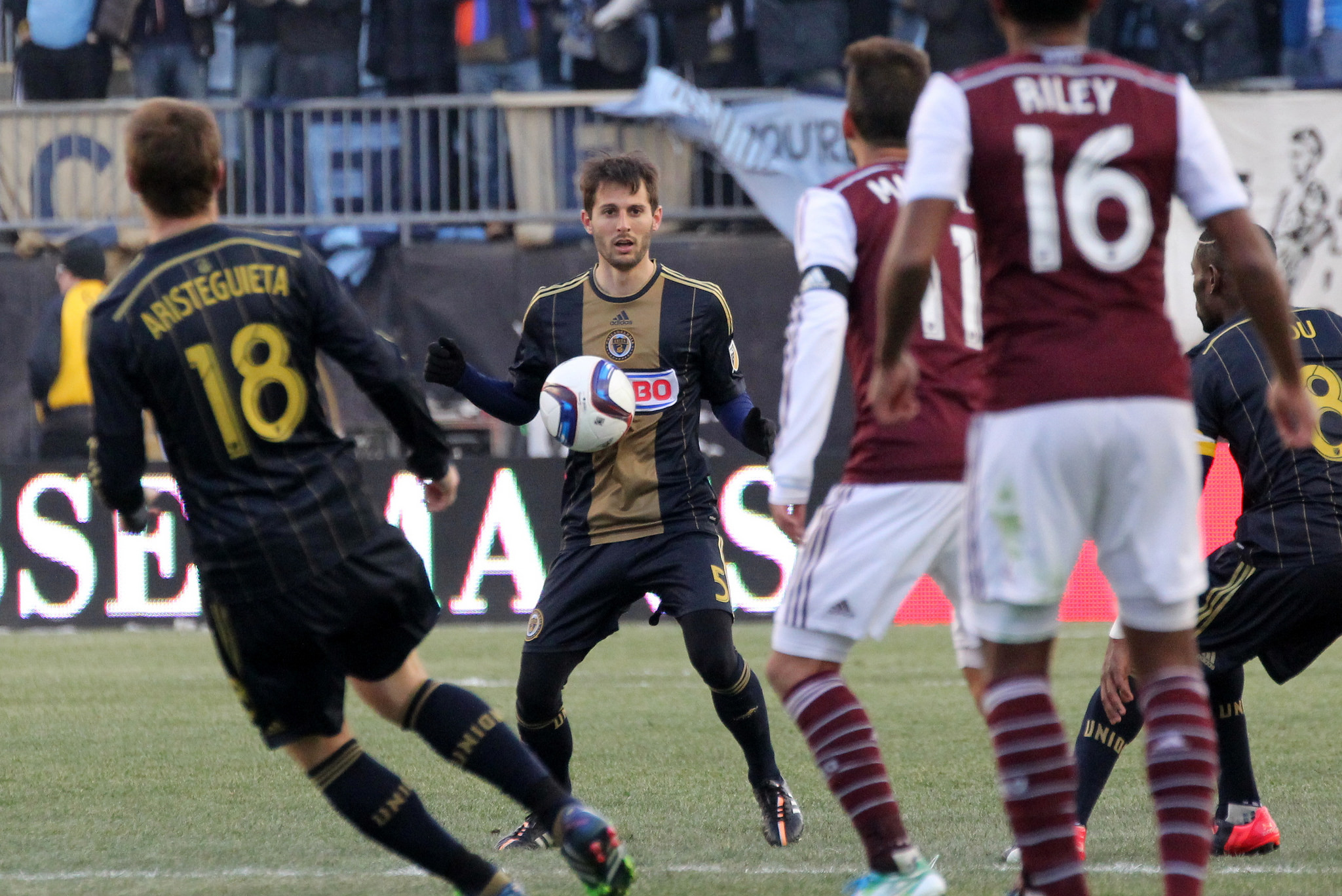 Nogs settles in traffic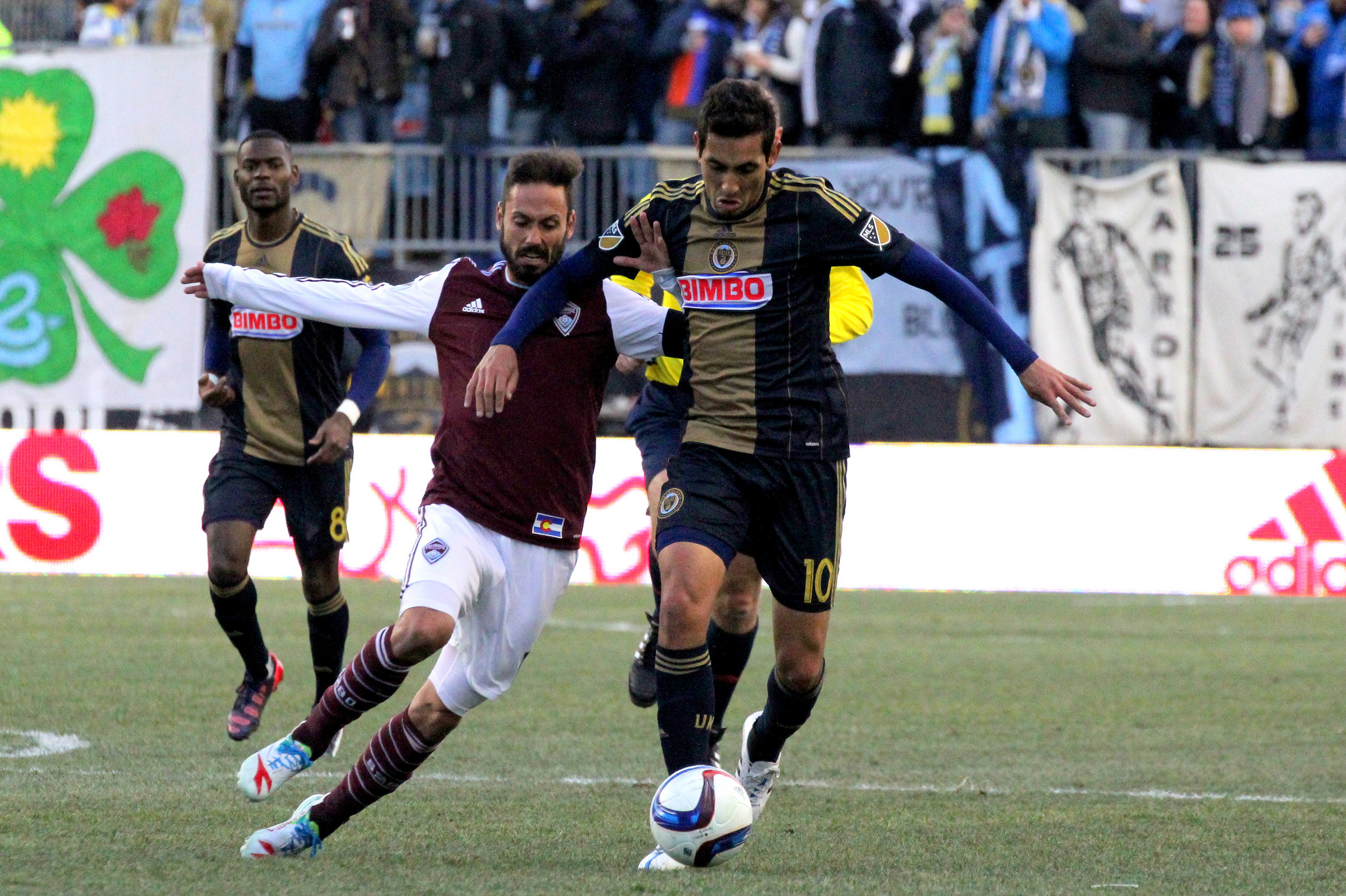 Maidana harassed by Sarves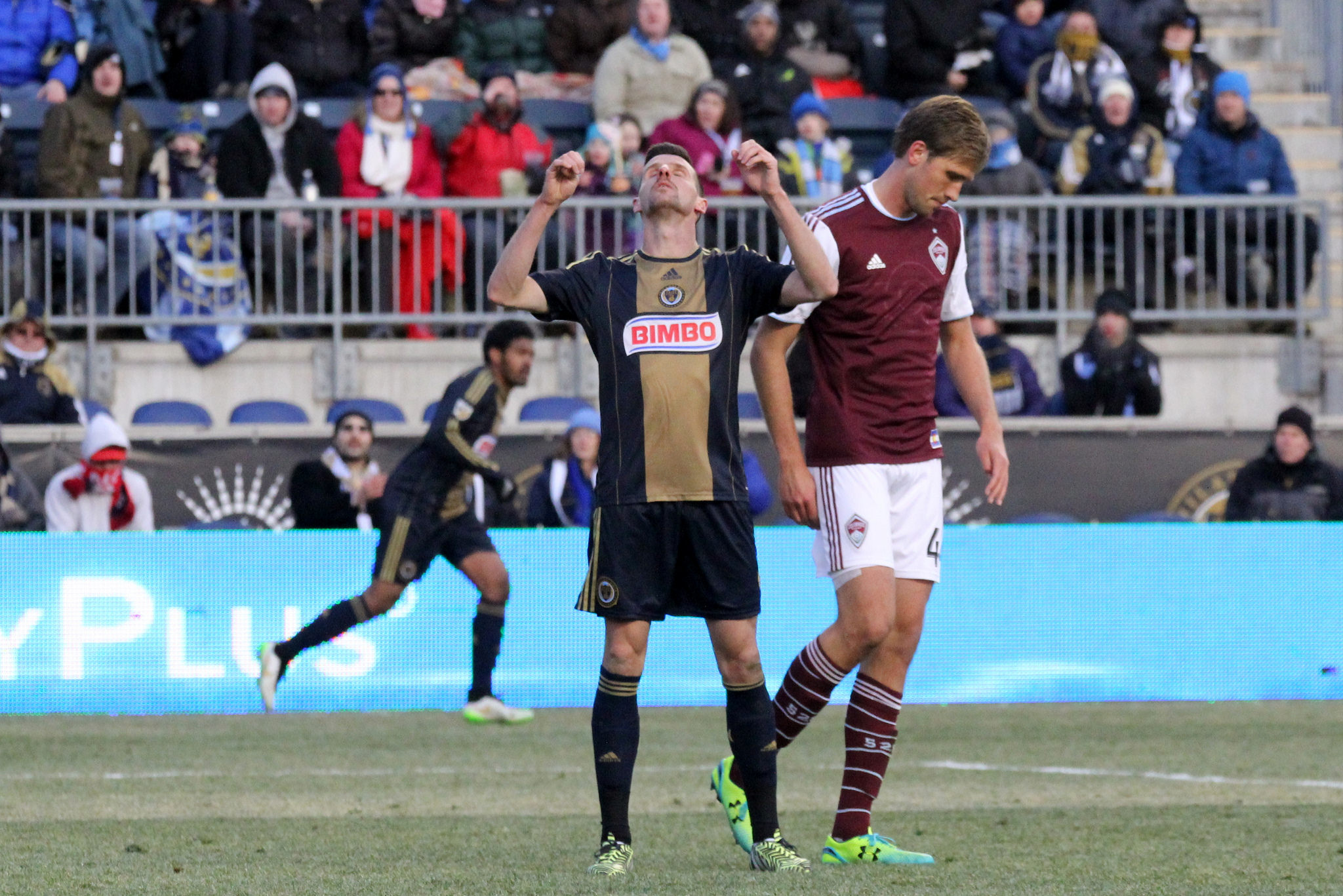 Not this kind of game again!
Edu surveying for an opening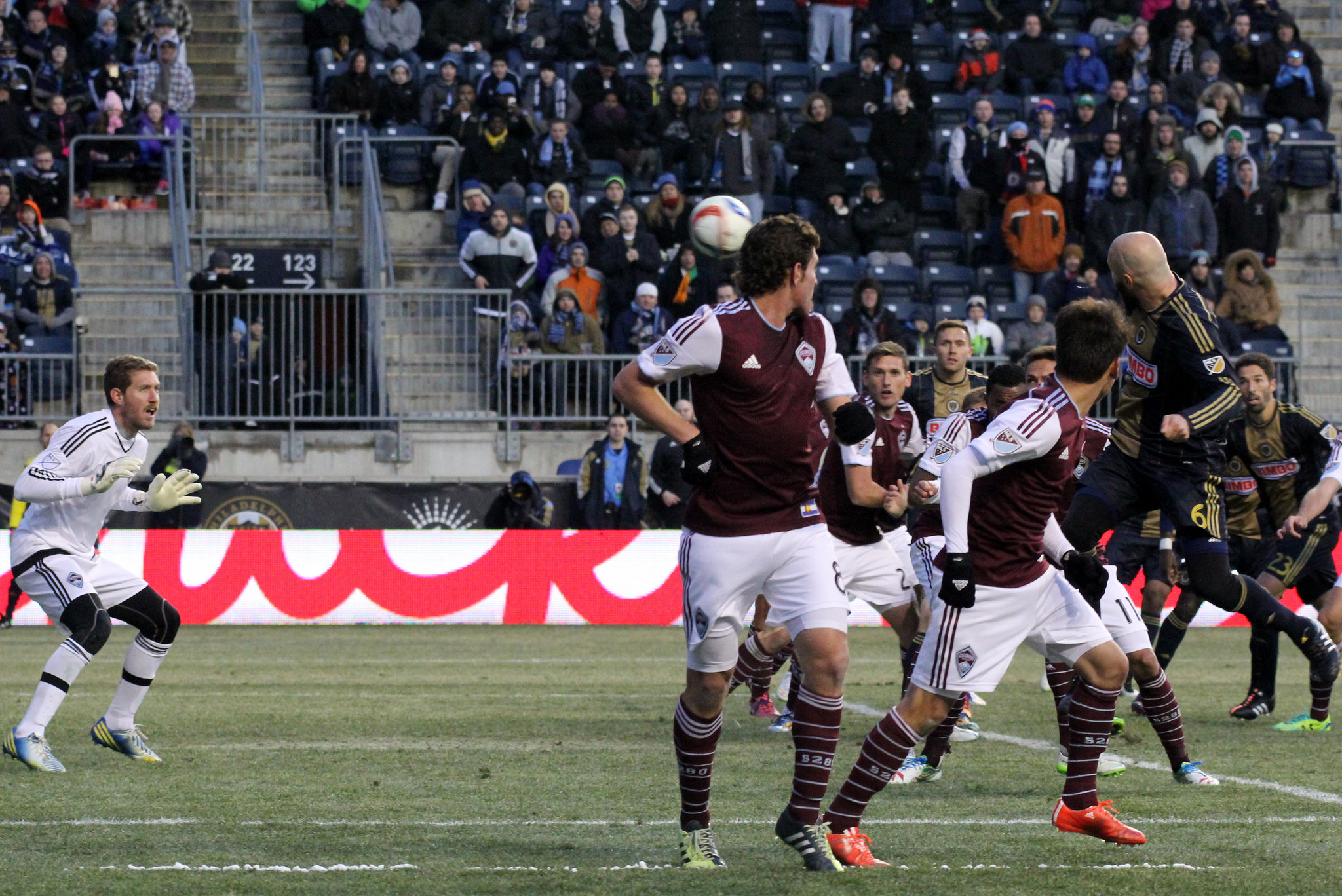 Conor Casey with a nice header on goal
Zach Pfeffer enters to spark the offence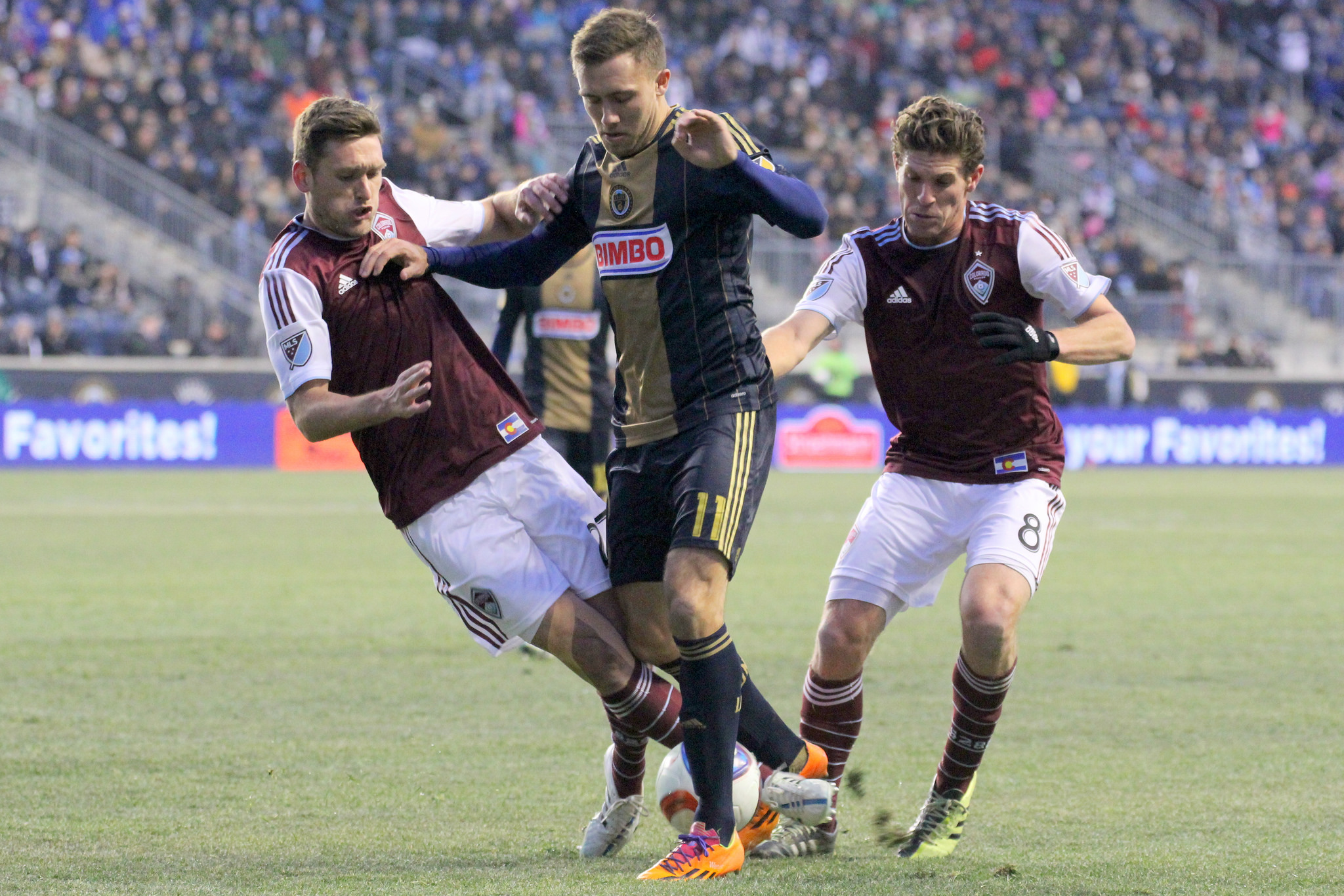 Wenger gets his legs tied up
Maidana takes a punch from Lucus Pittinari
For more photos, check out Paul's Flickr page and feel free to leave comments.