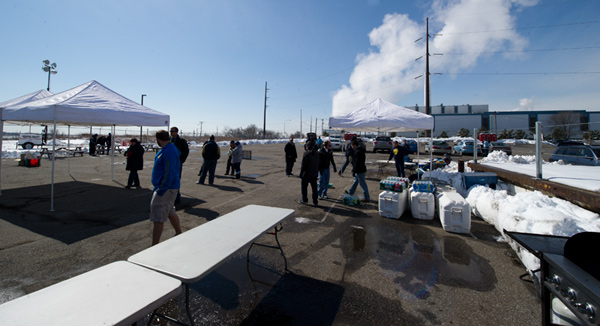 Volunteers were on site before 11 am preparing for the season's first tailgate at the new SoB lot.


Dogfish Head Breweries supplied several kegs of 60 Minute IPA. Mother Nature supplied the snow.
Volunteer Amy Barnes checks in guests.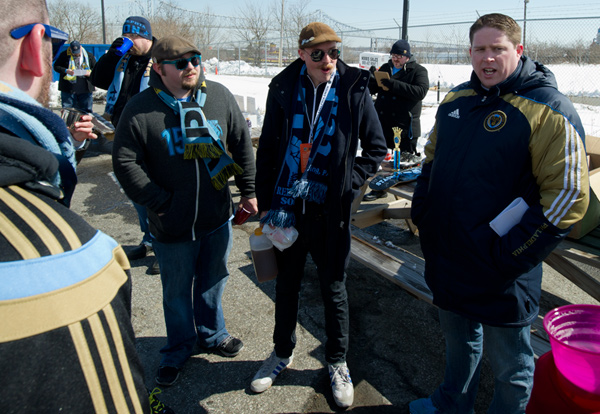 The Union's Mark Evans checks in with capos before the first match of the season.
Stadium crews worked extremely hard to prepare the stadium for the match.
Flags have now been moved to the back of the River End. Big thumbs up for this!
Tifo is hung from the front rail with care.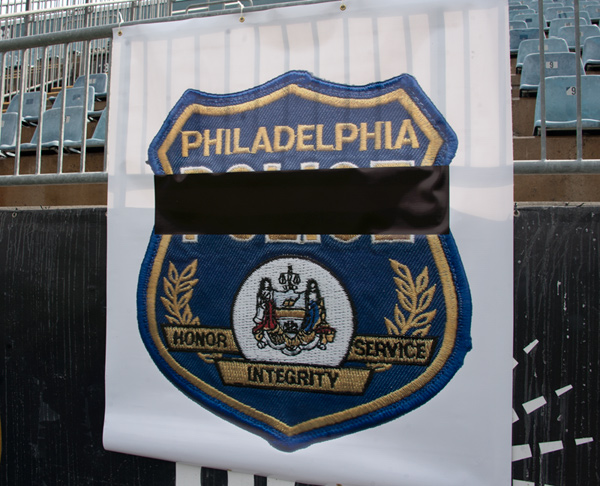 Paying respects to Officer Robert Wilson III.
Grounds crews start marking out the lines on the pitch.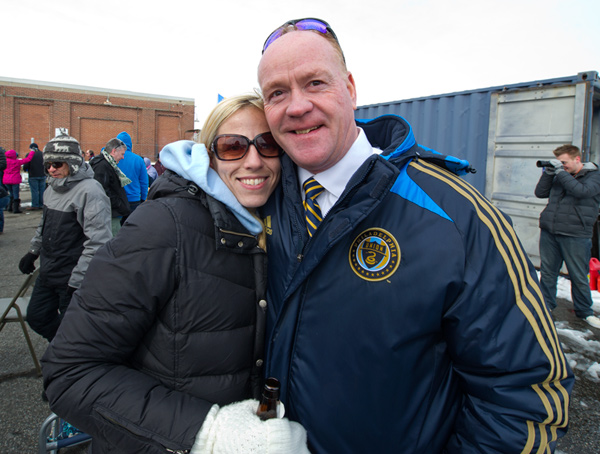 Sons of Ben tailgate organizer Ami Rivera and the Union's Dave Rowan.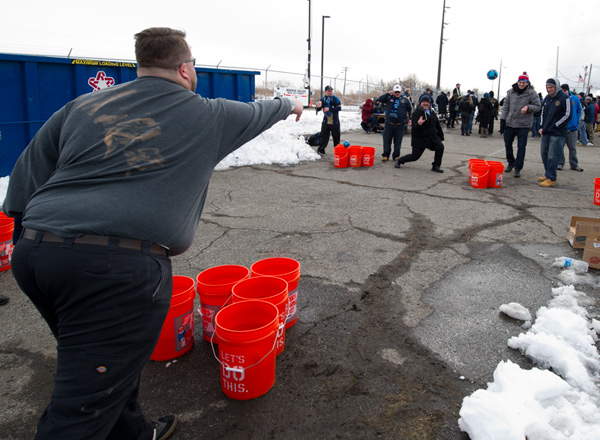 The 1st Annual Stache Bash Bucket Ball Tournament.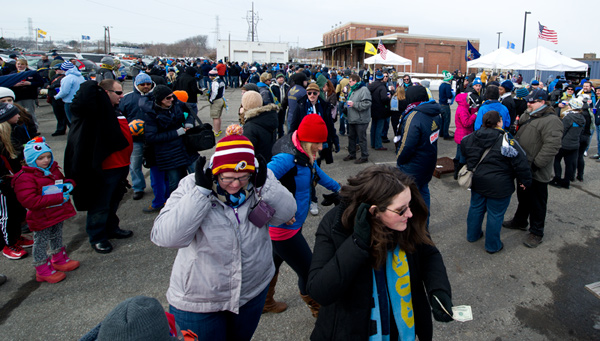 The turnout for the new tailgate spot was tremendous.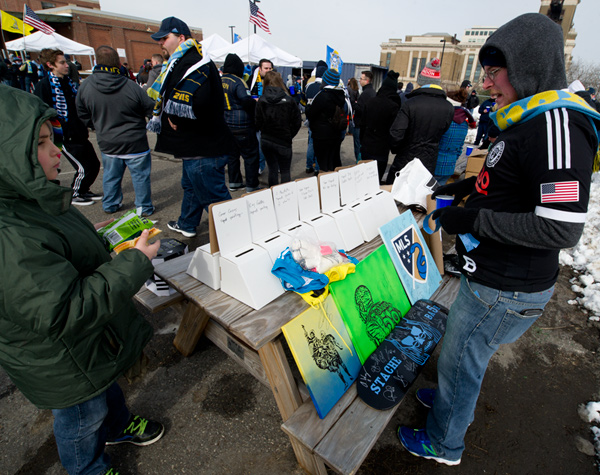 Never a shortage of quality raffles items.
Contender for the Stache competition.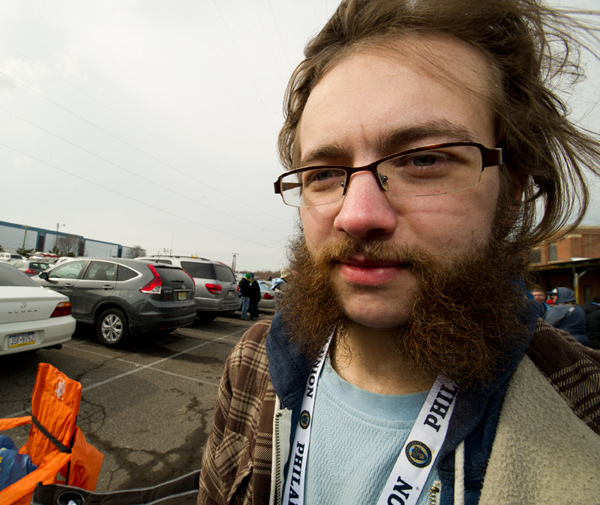 Ryan Bross had the gnarliest stache of the day.
The Special Olympics Britt Kleine came by to pick up donations collected by the Sons of Ben.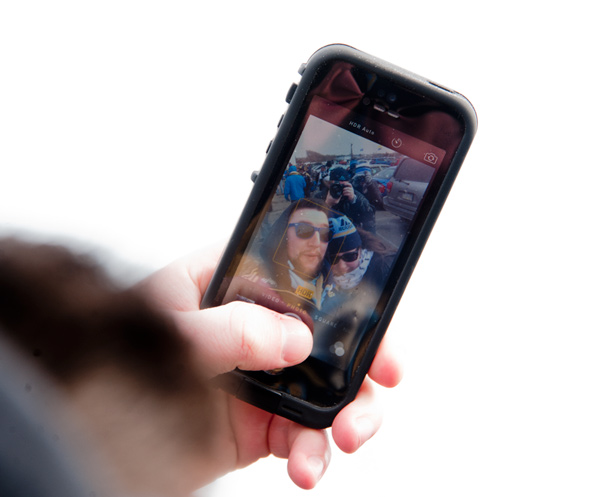 Selfie Inception?
This year's champ, everyone's favorite capo, Andy Pace.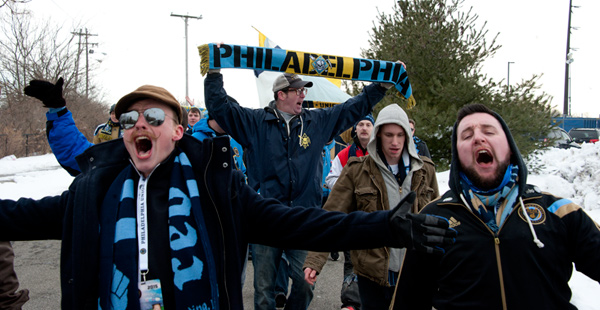 The march into PPL Park returns.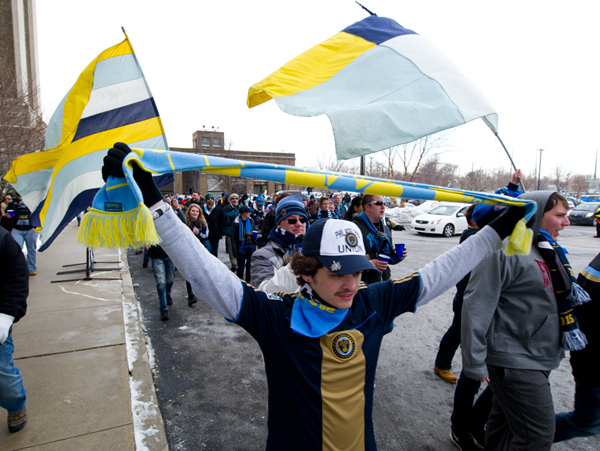 Large numbers of supporters joined in on the march.
The Red City SoB's Fun Time Oasis is a welcome addition to the new SoB Lot.
What we've all been waiting for.
Supporting the Angel City Brigade and Eric Shertz's spirit.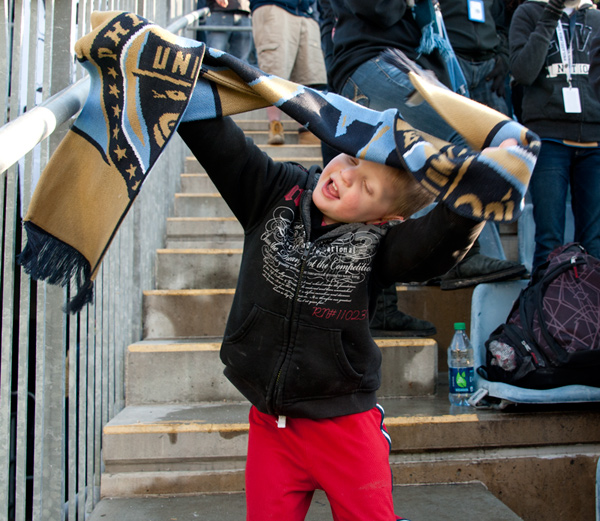 Kids were found all over the River End…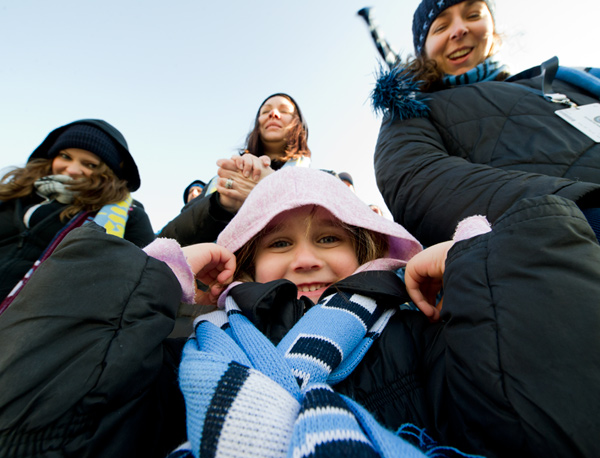 having fun with their families…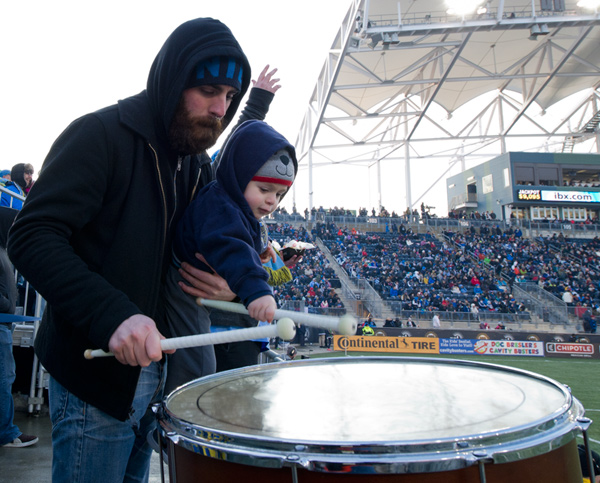 …and playing the drums.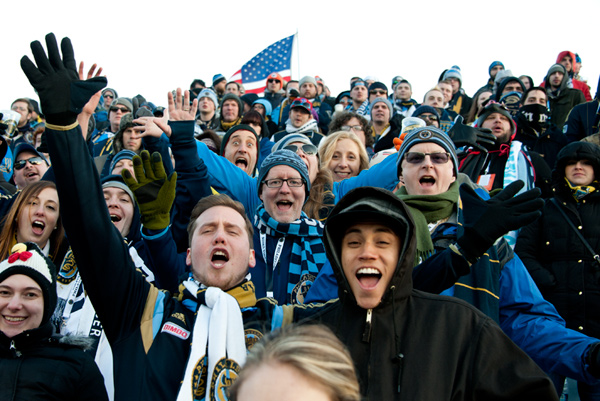 Everyone was happy to be back.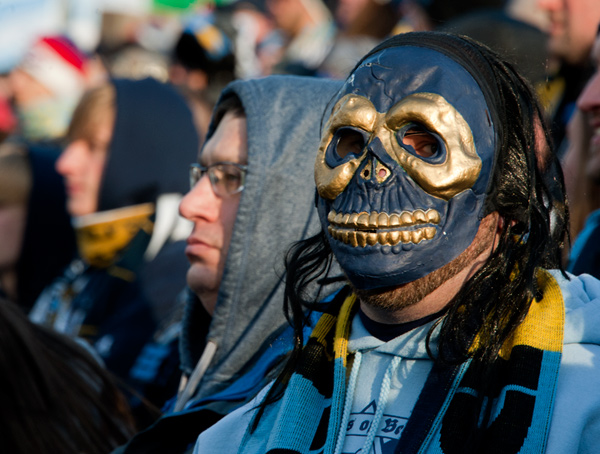 Some kept their emotions hidden.
Frustration is never in short supply.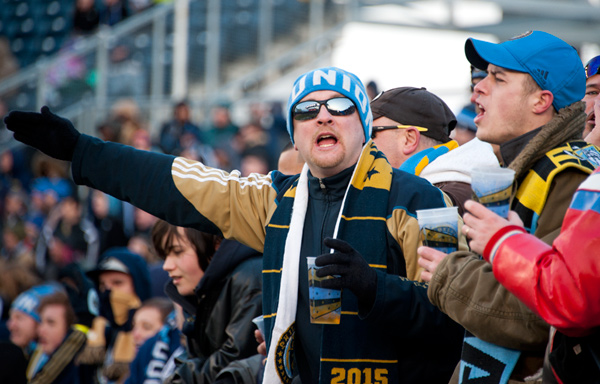 No one is particularly fond of the refs.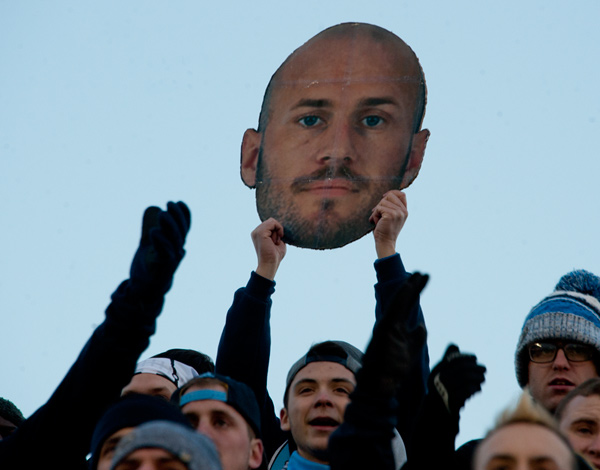 The return of Conor Casey.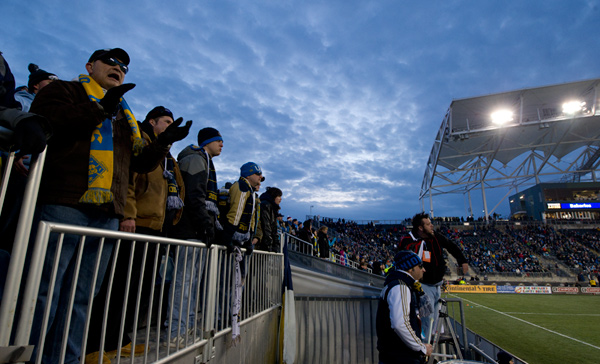 The sun sets on the river end.
 For additional photos please check out Earl Gardner's Flickr page.