PSP photographer Paul Rudderow was on hand for a wet Saturday afternoon as Philadelphia Union came from two goals down to tie the New York Red Bulls 2-2. Here's a look at what he saw.
It was a sloppy and late start to the game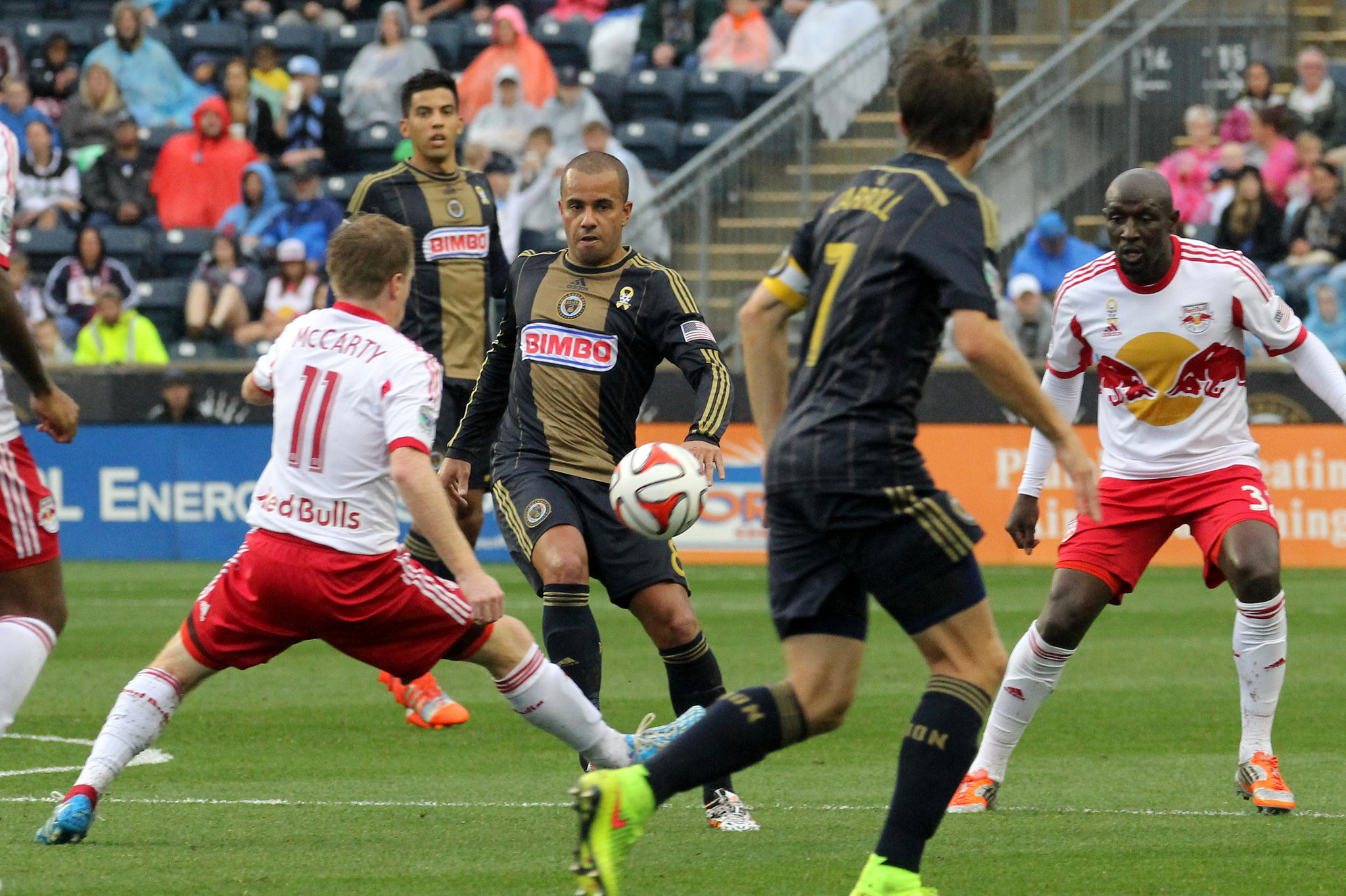 Fred threads one up to Brian Carroll
Pedro Ribeiro is held up by Jamison Olave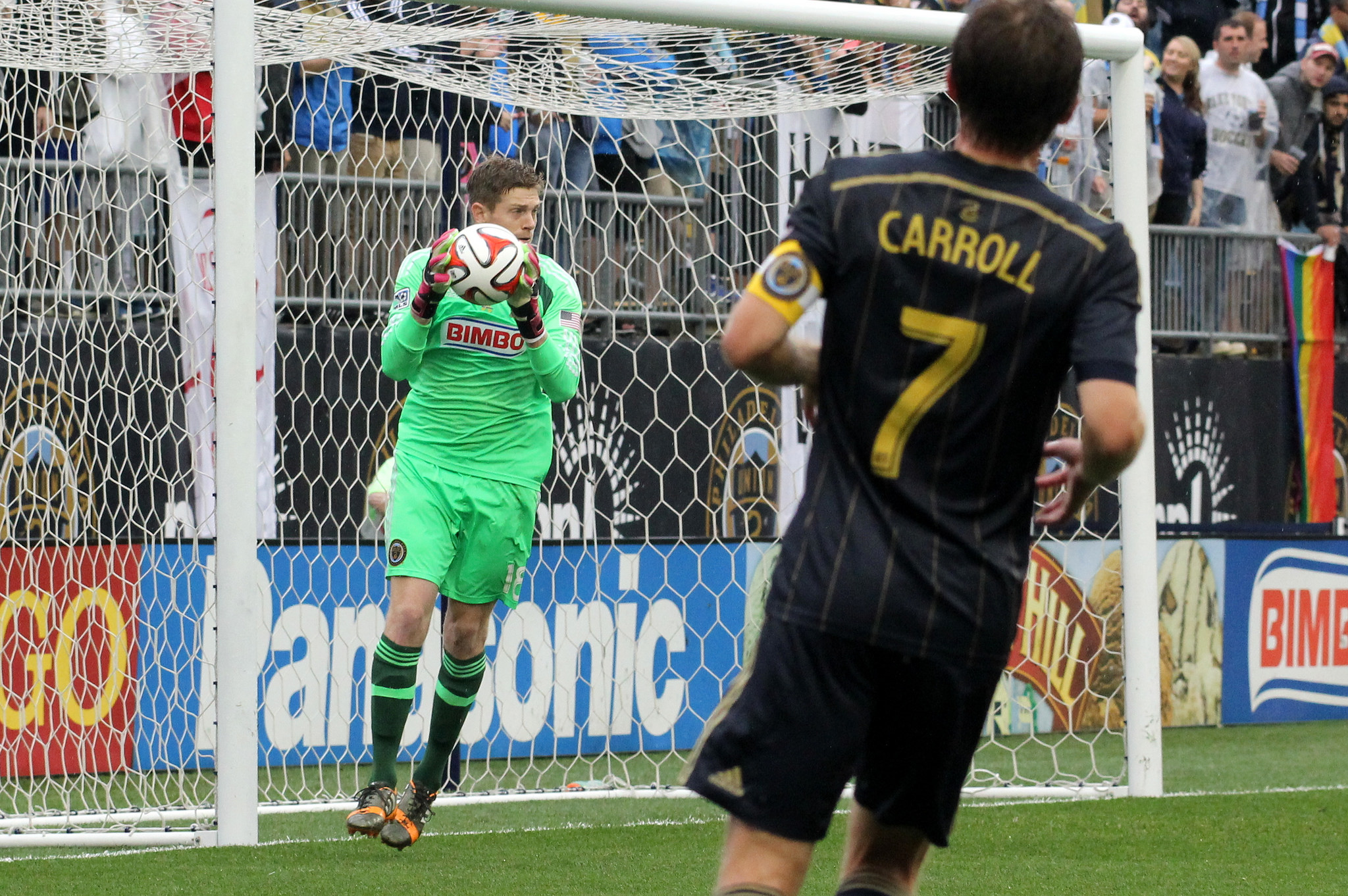 Zac MacMath makes an early save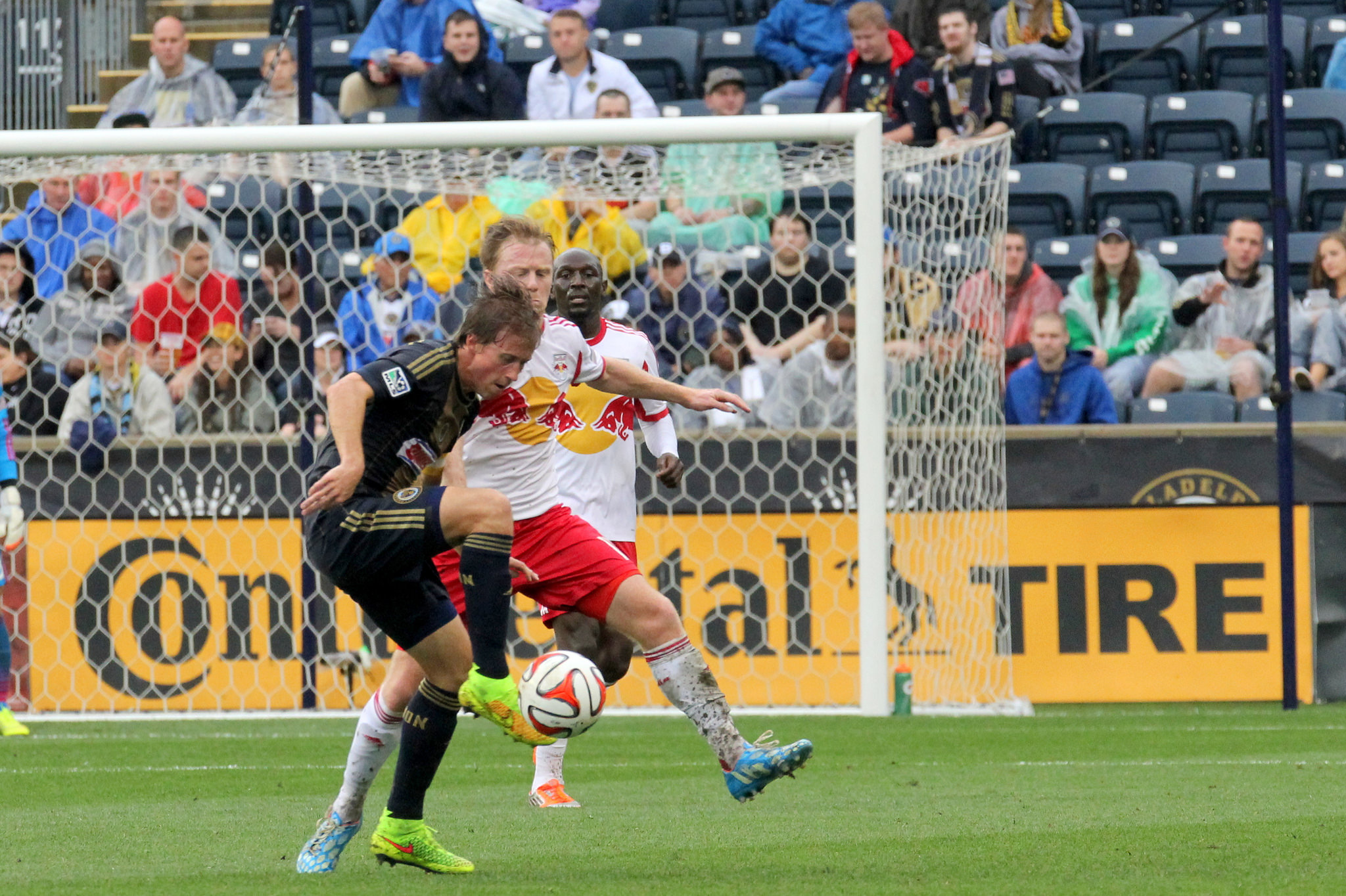 Carroll settles under pressure from Dax McCarty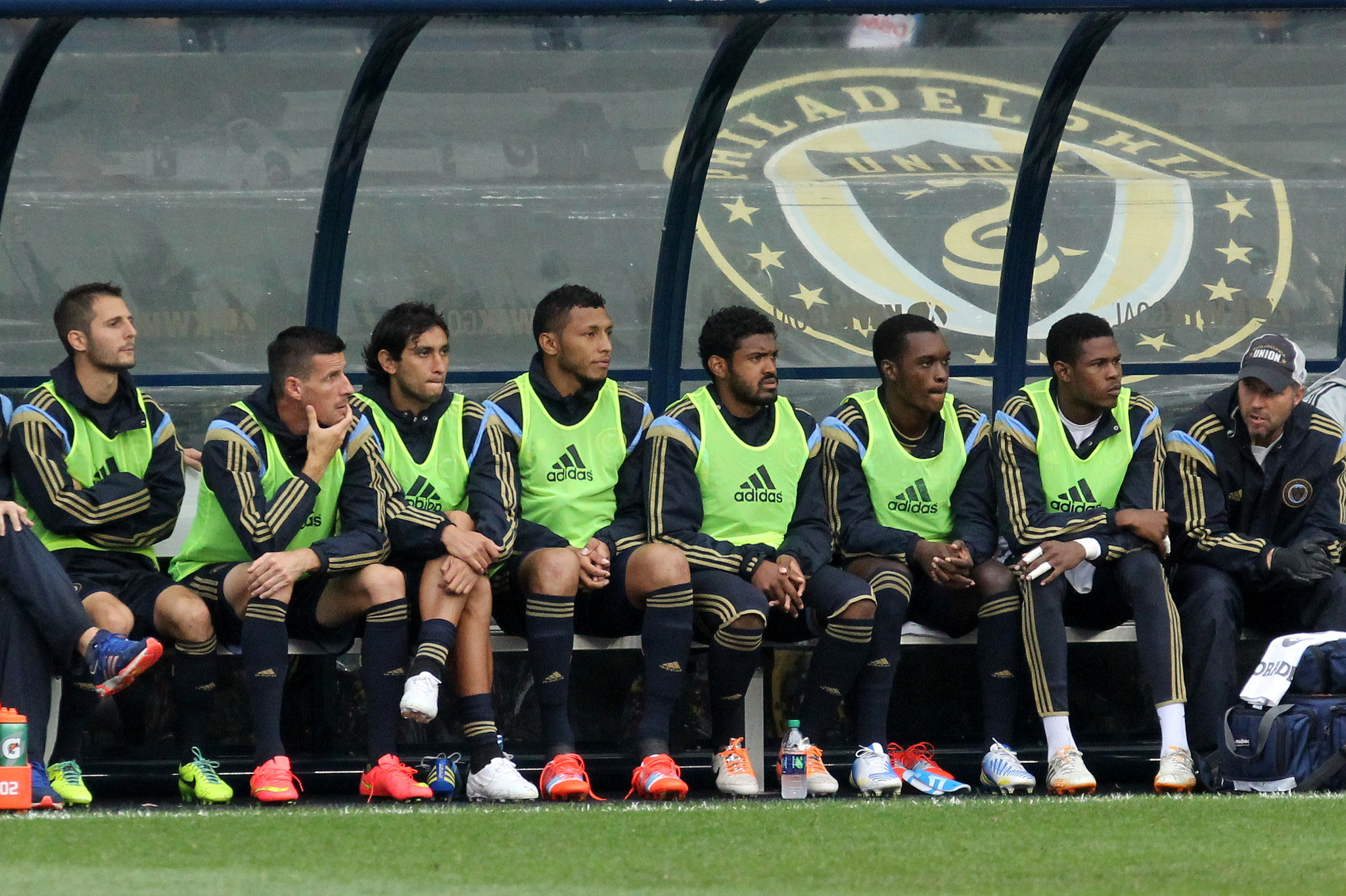 Now that is some kind of bench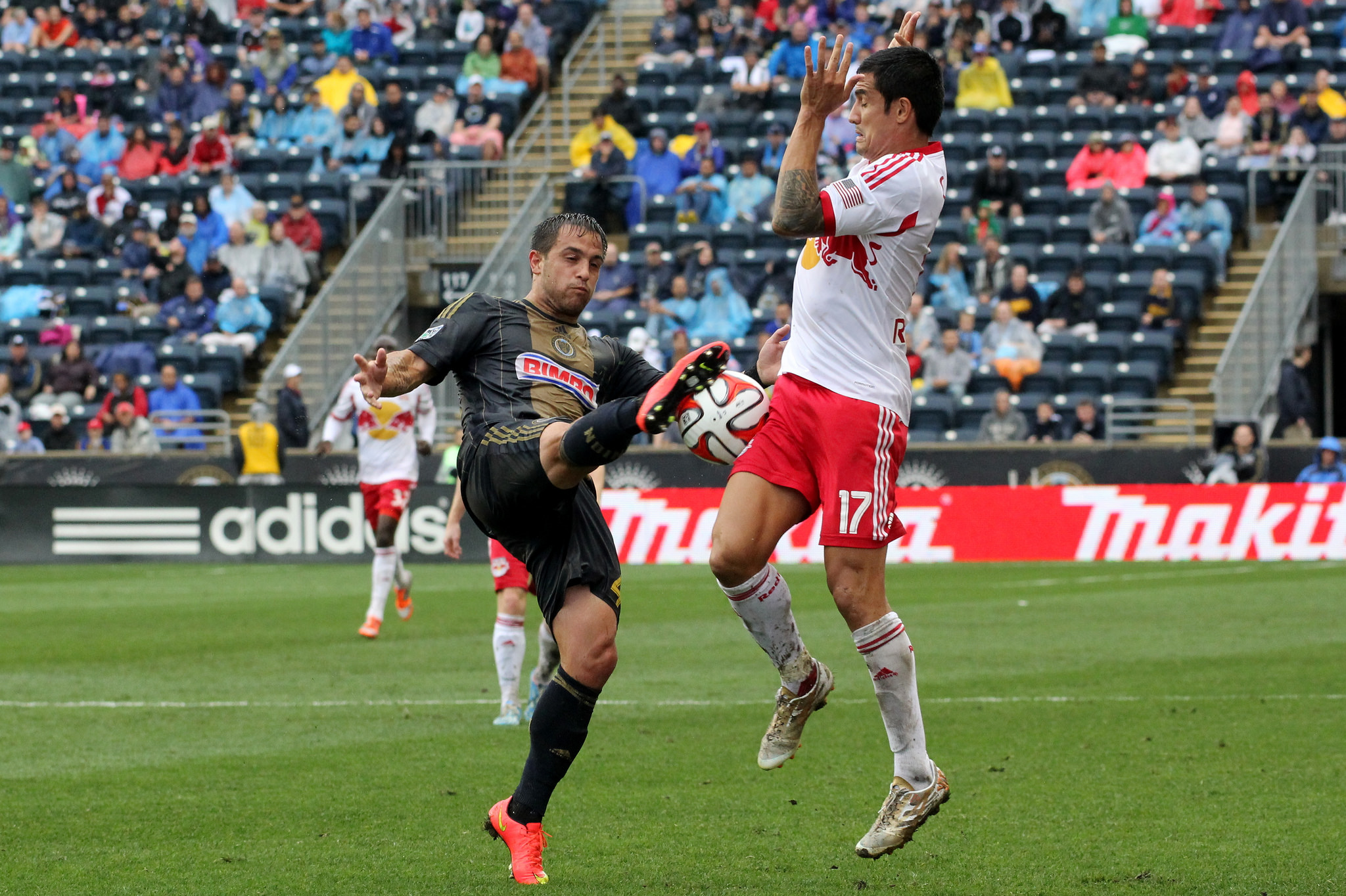 Tim Cahill surrenders to Danny Cruz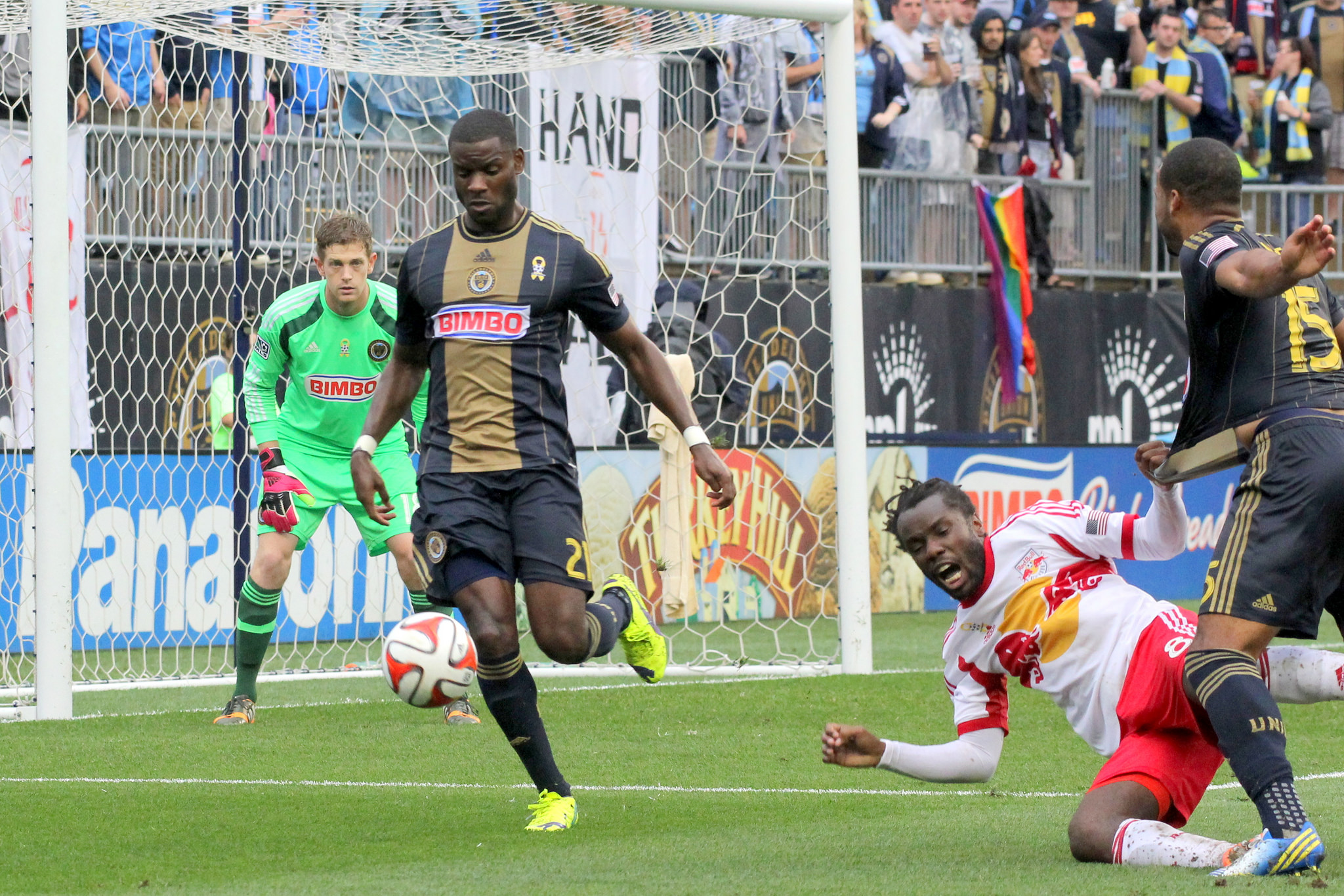 Maurice Edu collects the ball as Peguy Luyindula goes to ground and draws the penalty kick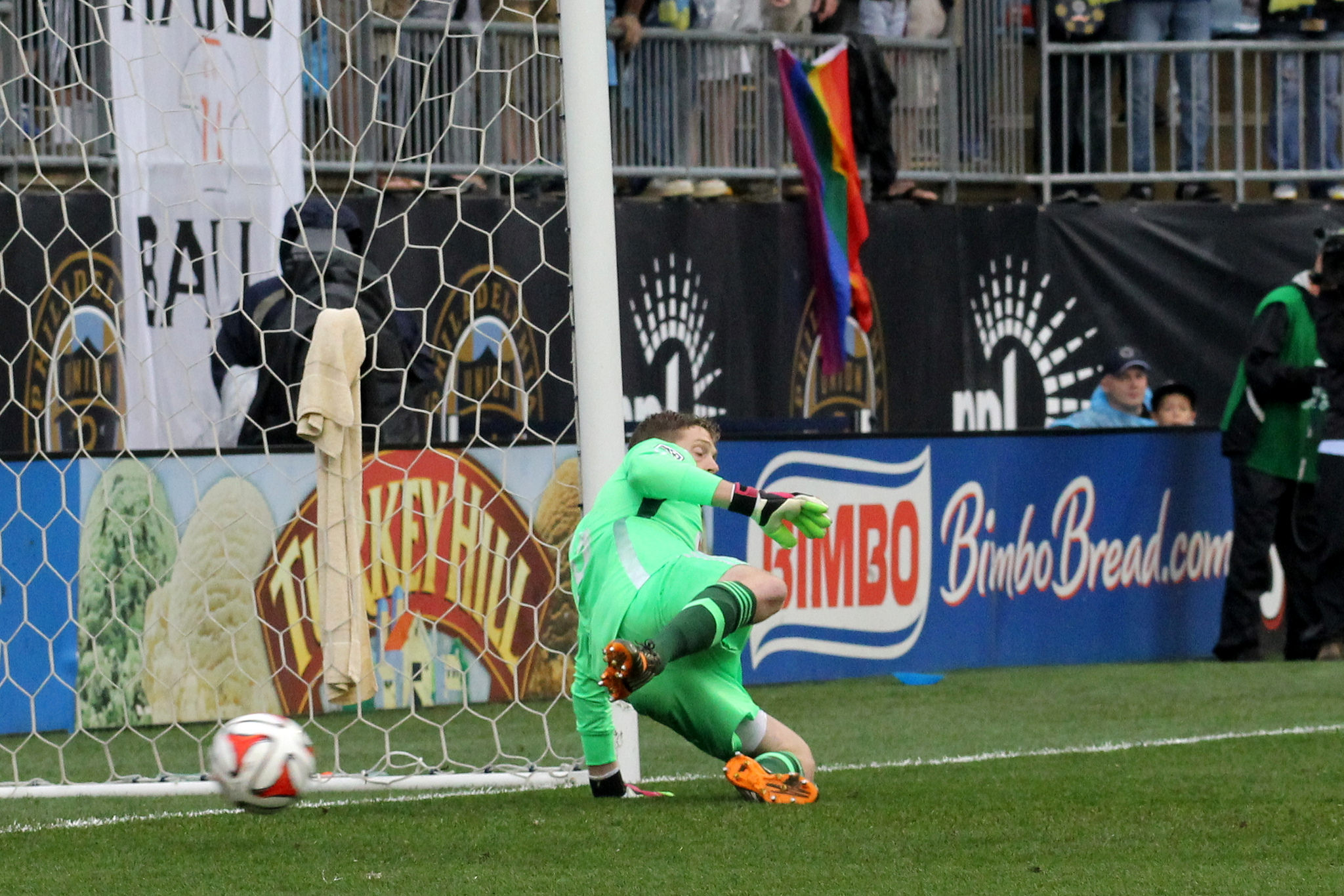 MacMath picks the wrong side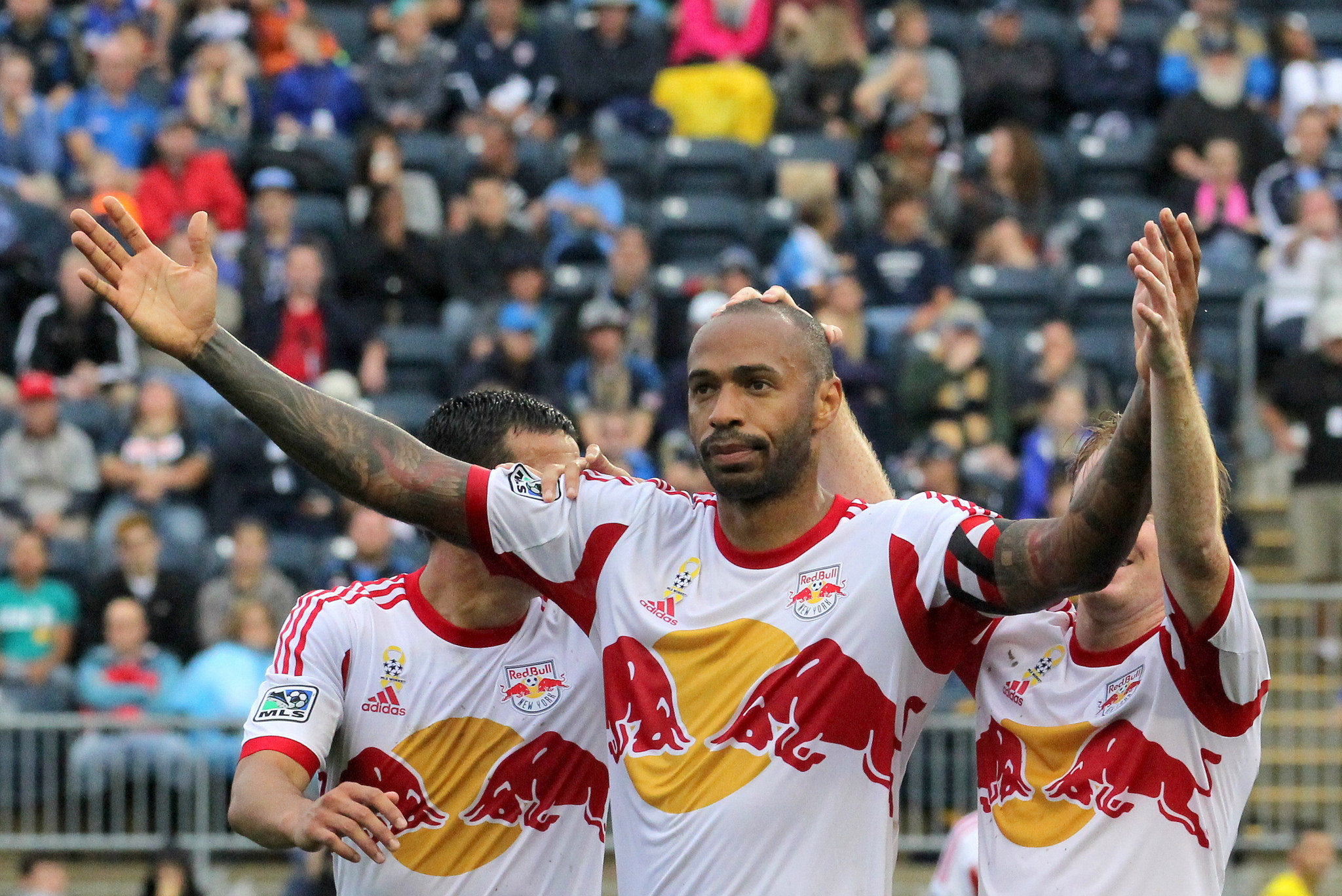 Thierry Henry puts the Red Bulls up by two
The Union gets one back on Ribeiro's goal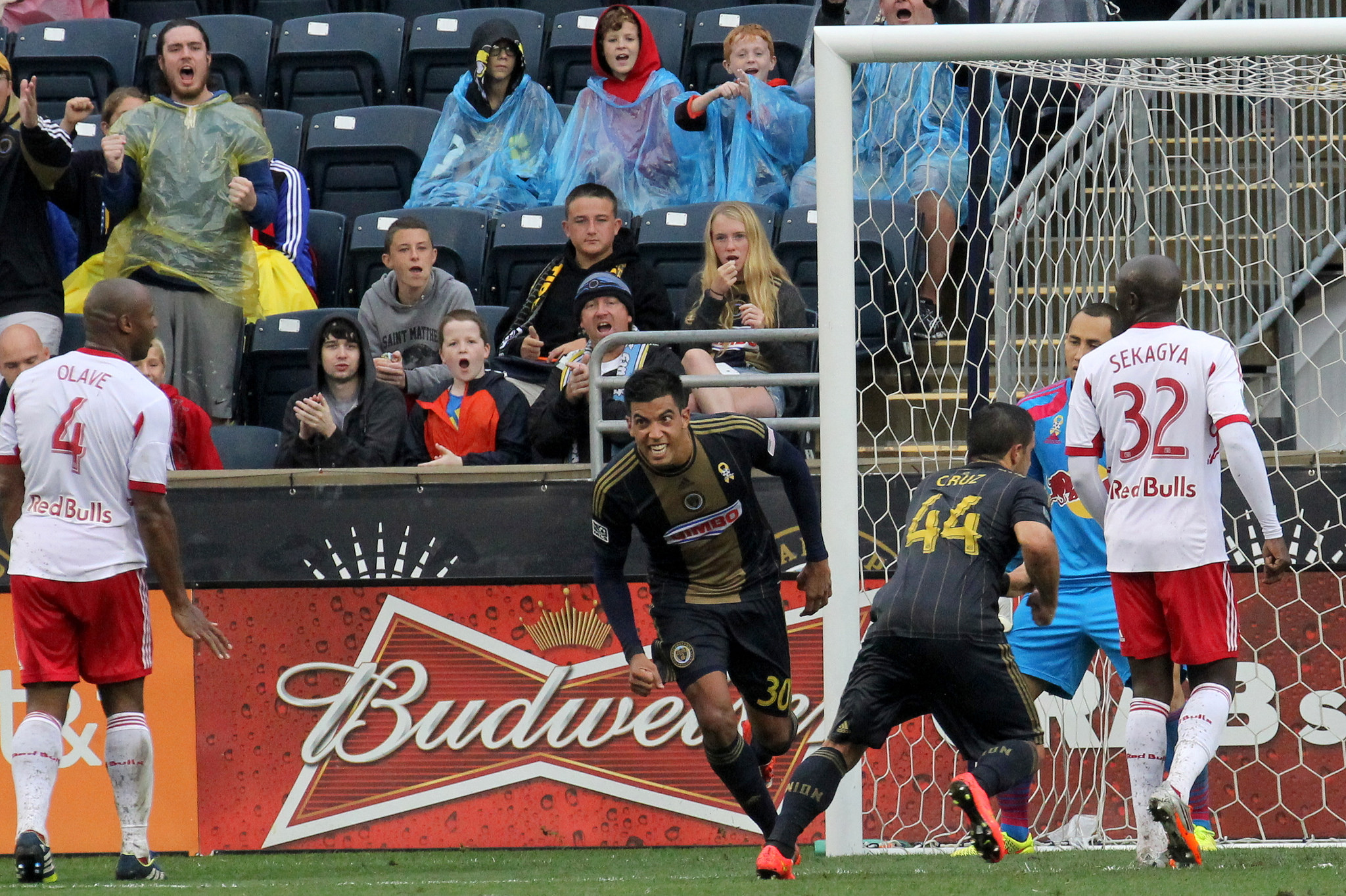 A big smile from Ribeiro to celebrate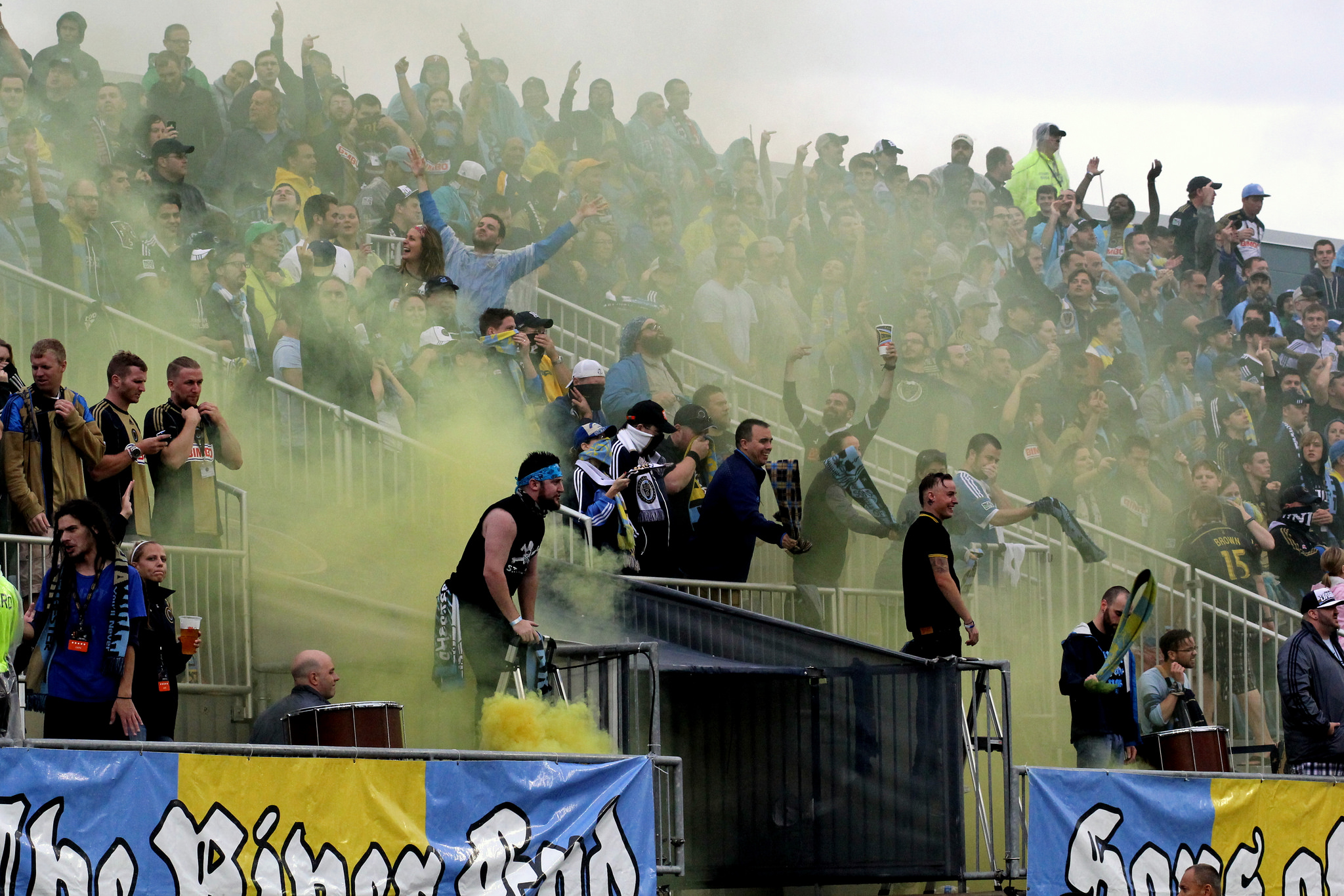 The Sons of Ben continue the celebration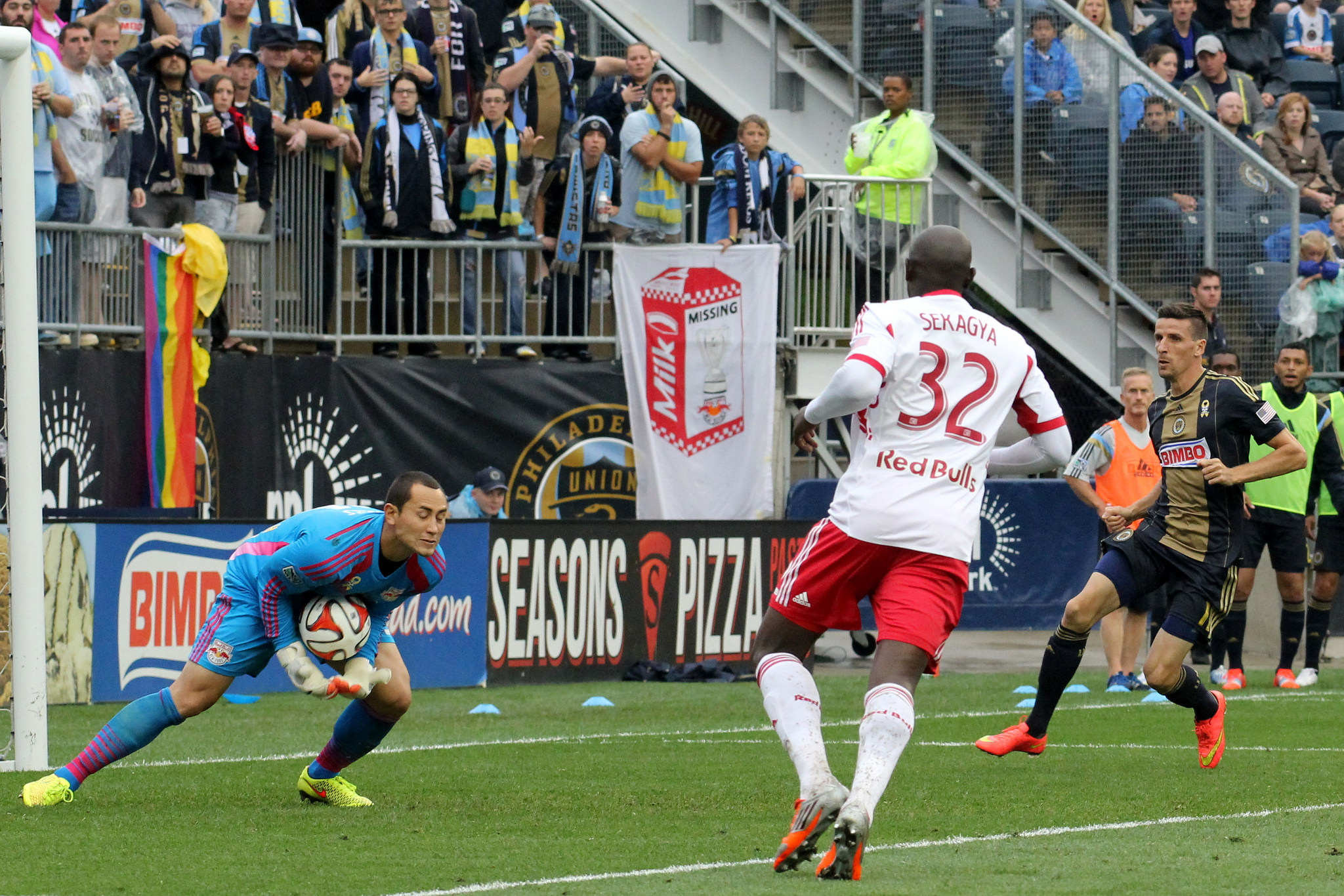 Luis Robles starts to feel the pressure from the bench
Amobi Okugo heads over Cahill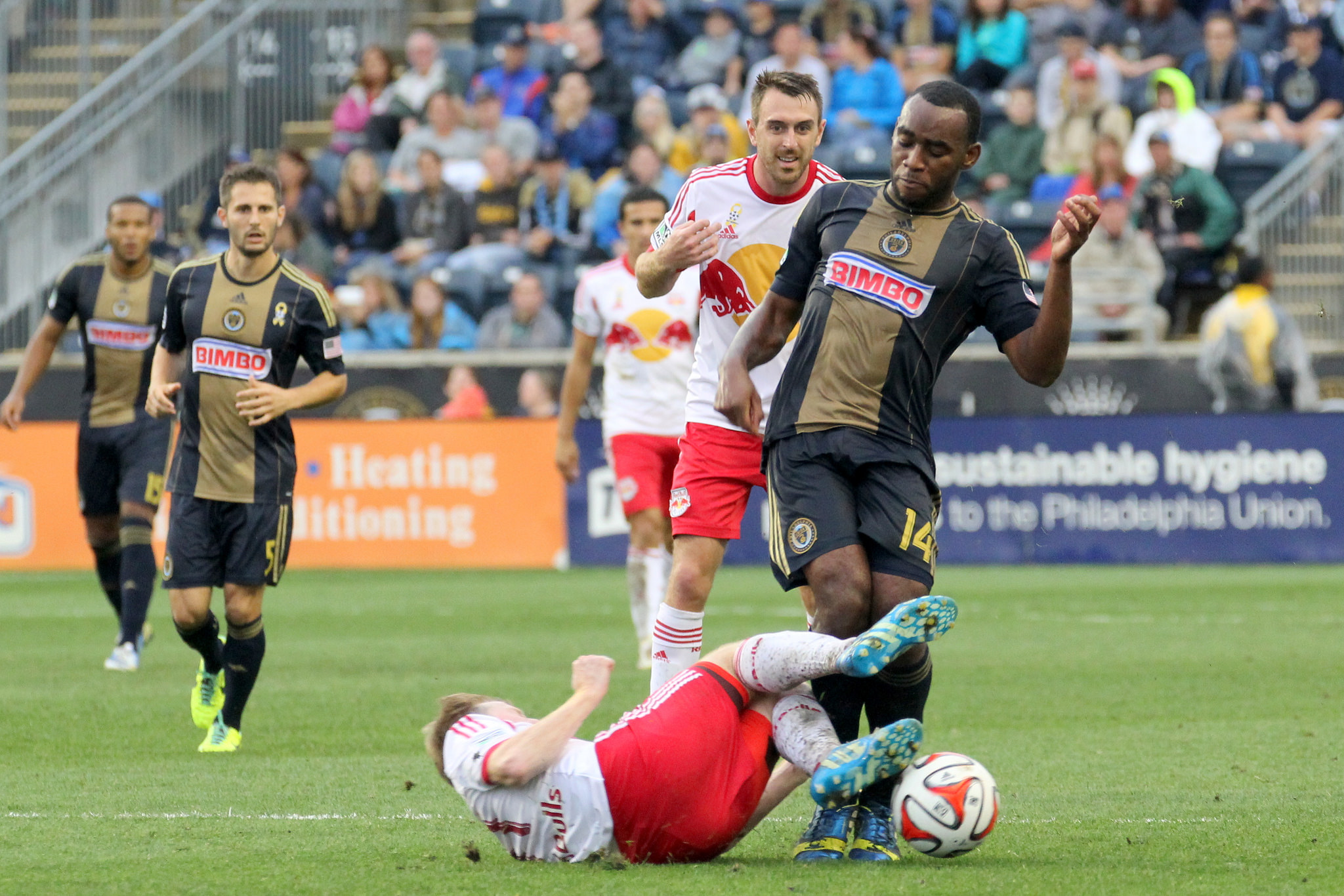 Okugo takes the brunt of McCarty's slide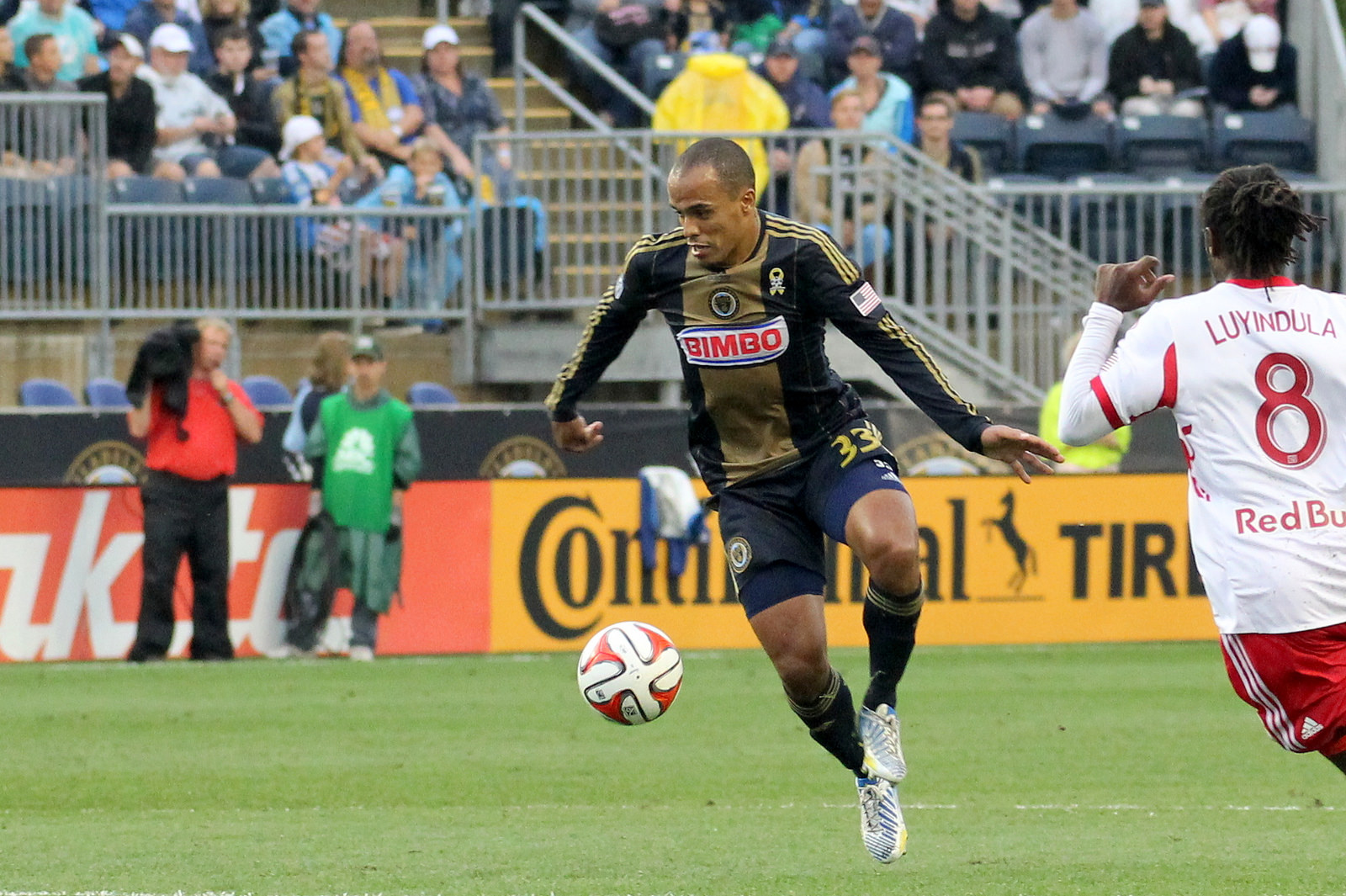 Fabinho settles a bouncing ball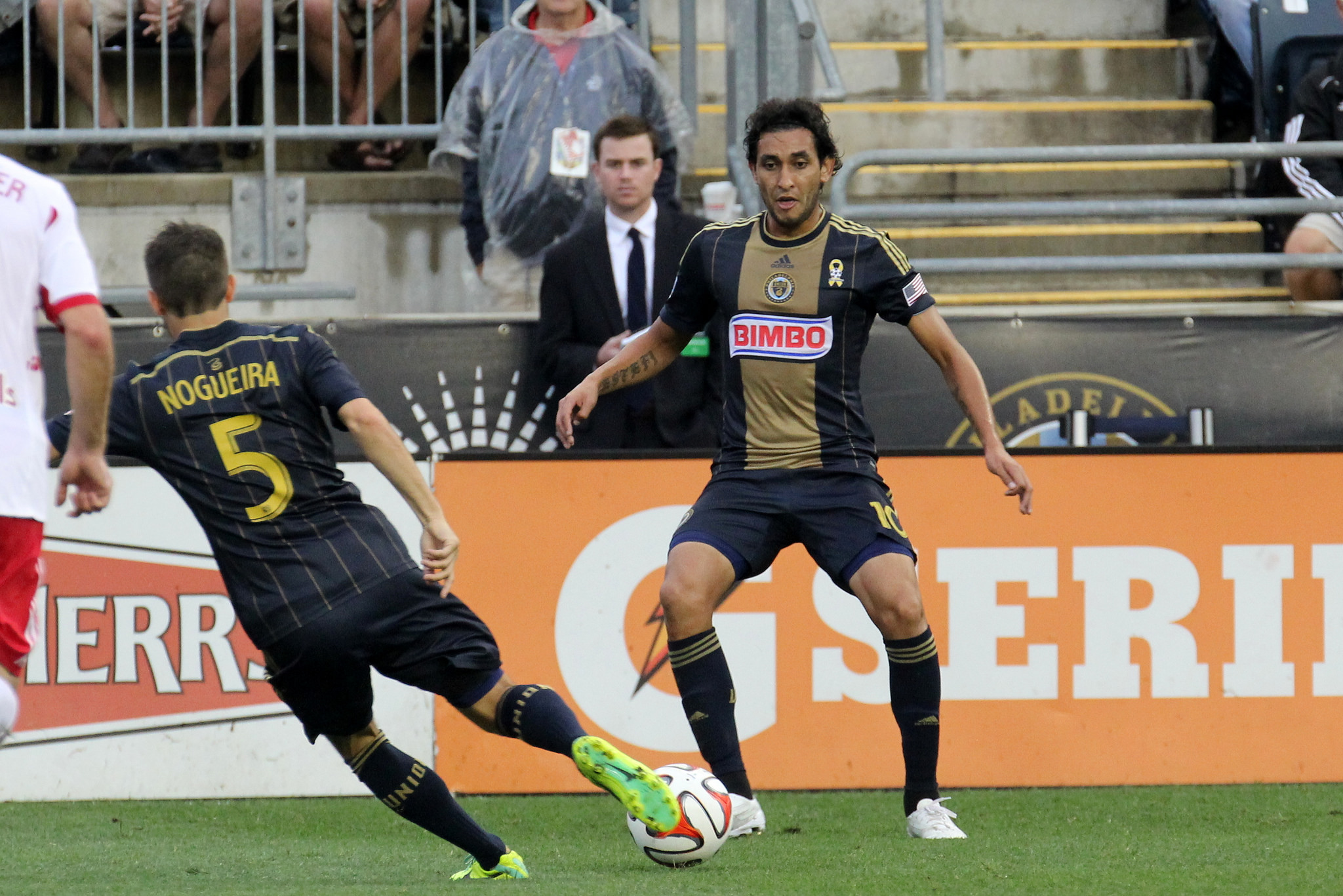 Vincent Nogueira and Cristian Maidana work the ball up the wing
Edu rocks a shot at Robles before getting tripped up by Chris Duvall
Ruben Bover Izquierdo tries to hold back Ray Gaddis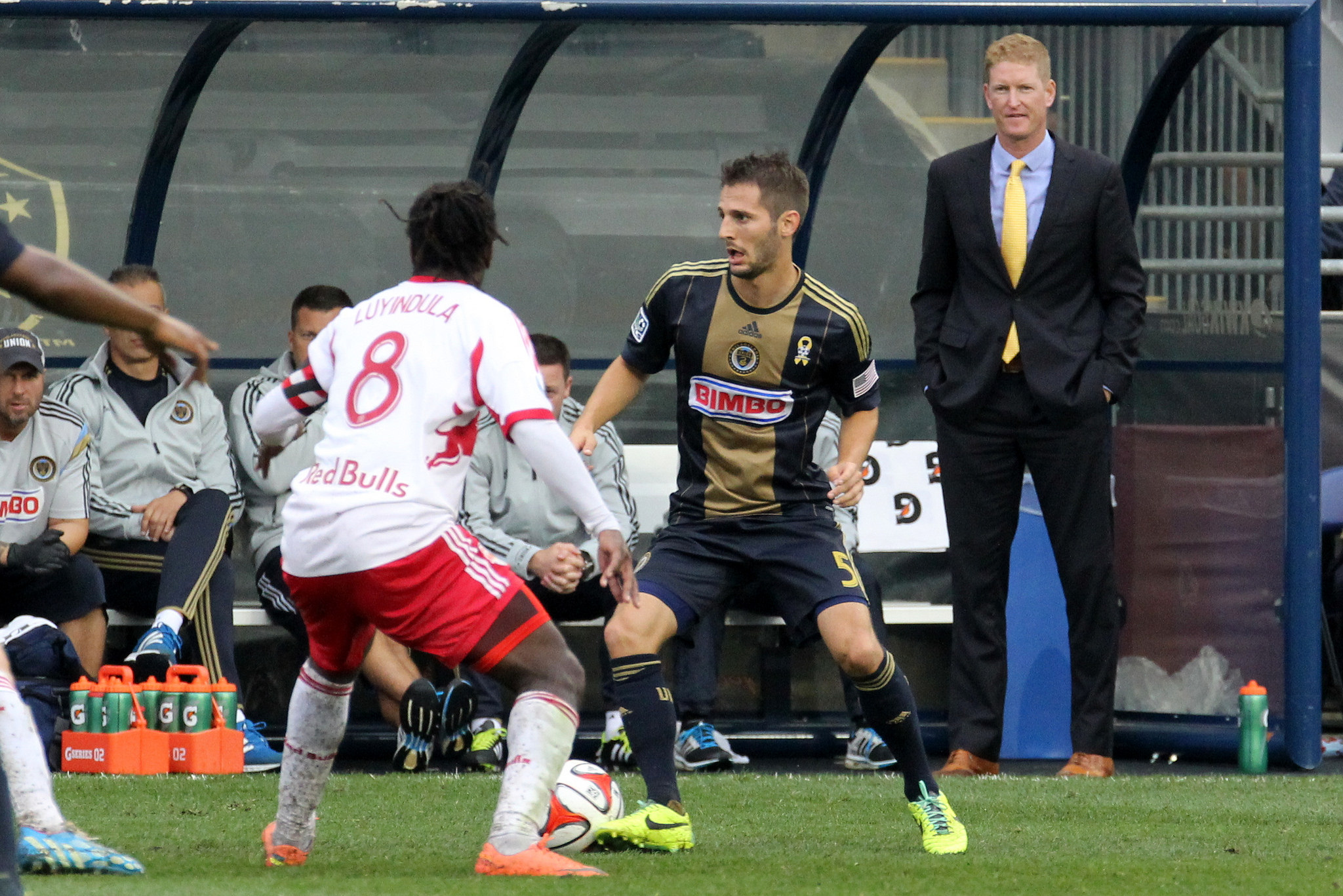 Nogs winds his way up the wing
Andrew Wenger powers a header at the feet of Robles
Ethan White was strong on defense
Wenger gets one called back for offsides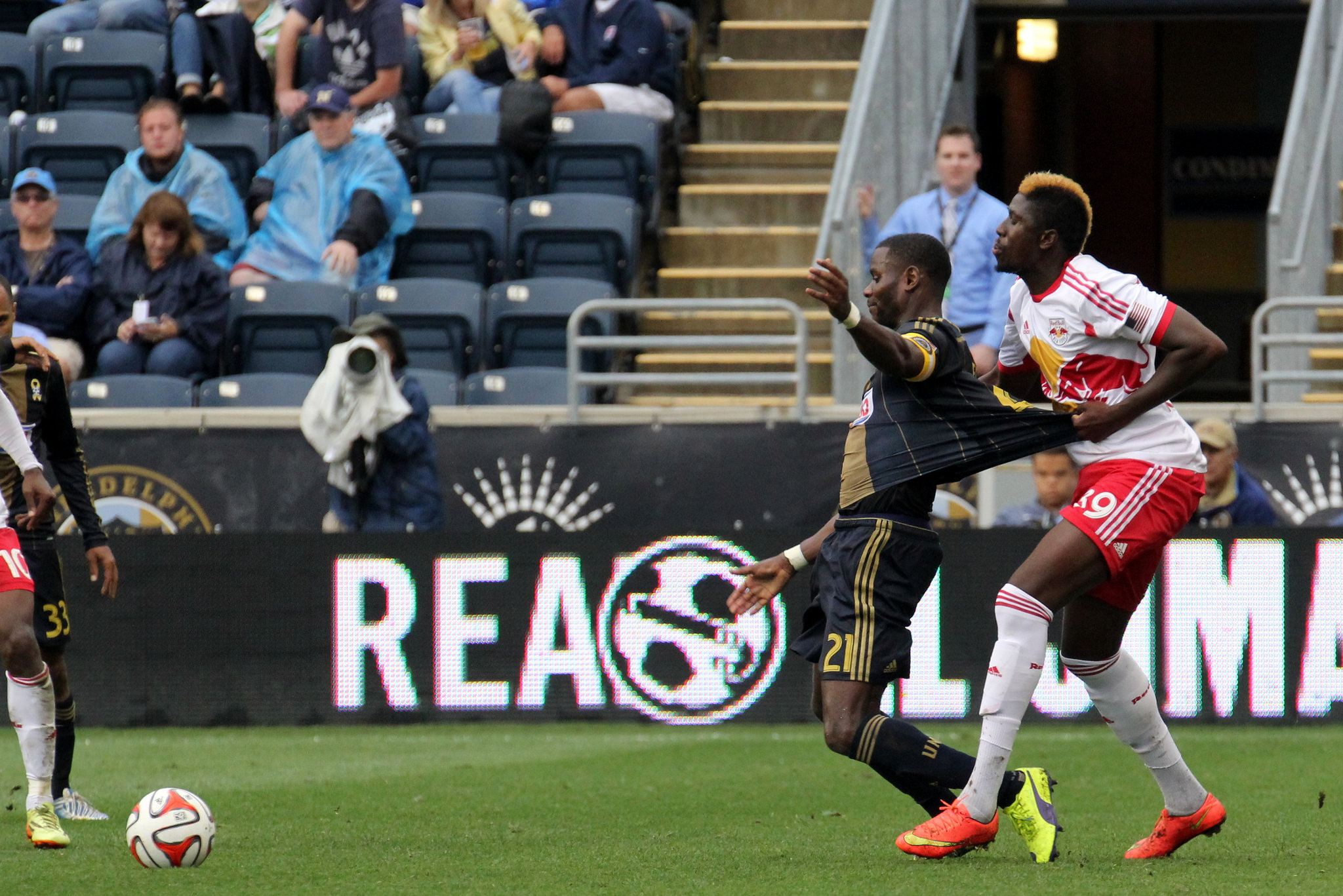 Saer Sene with a little pull on Edu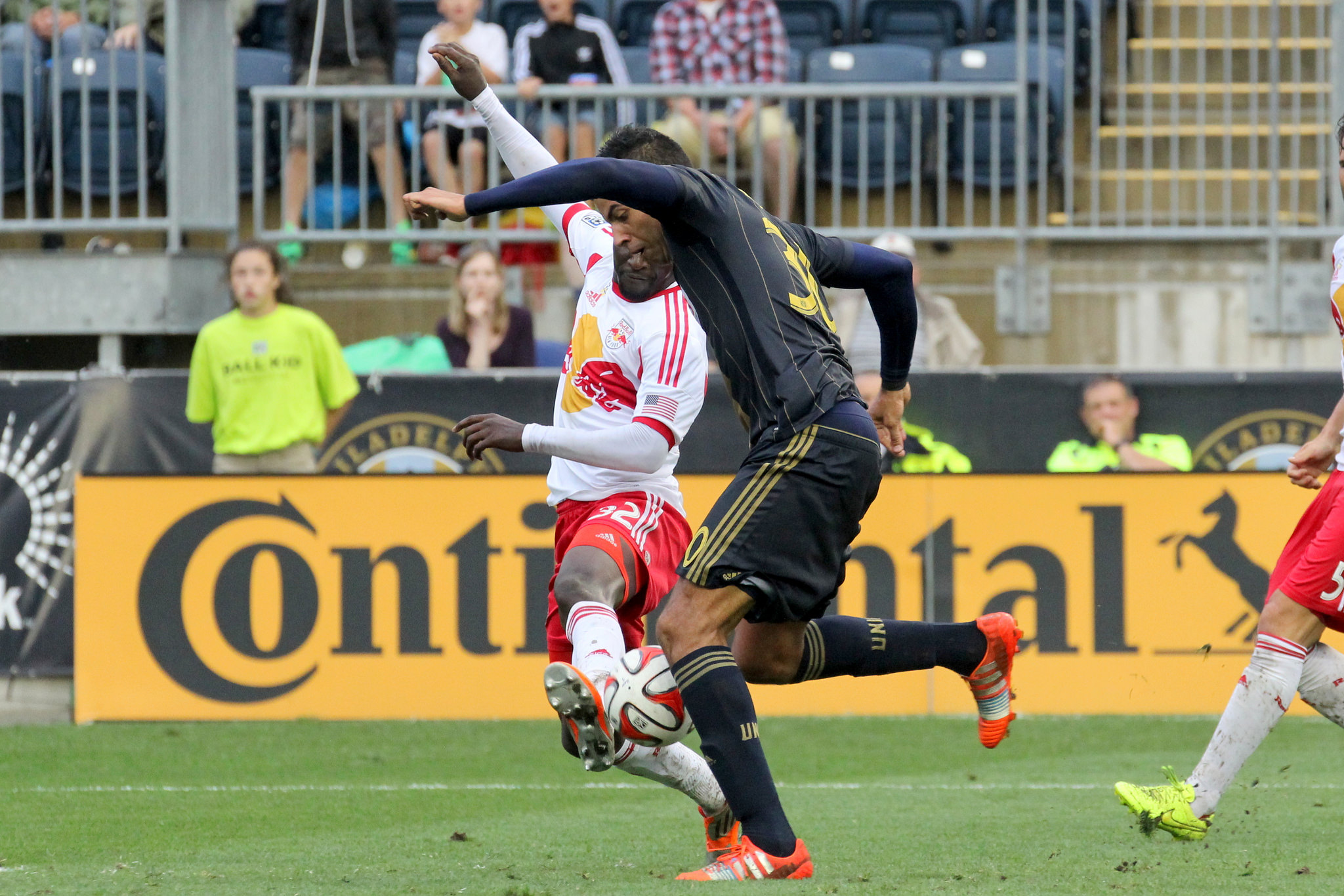 Ibrahim Sekagya gets to much of Ribeiro for the second penalty kick of the night
Mister Automatic, Sebastien Le Toux, buries another penalty kick
Robles also picked the wrong side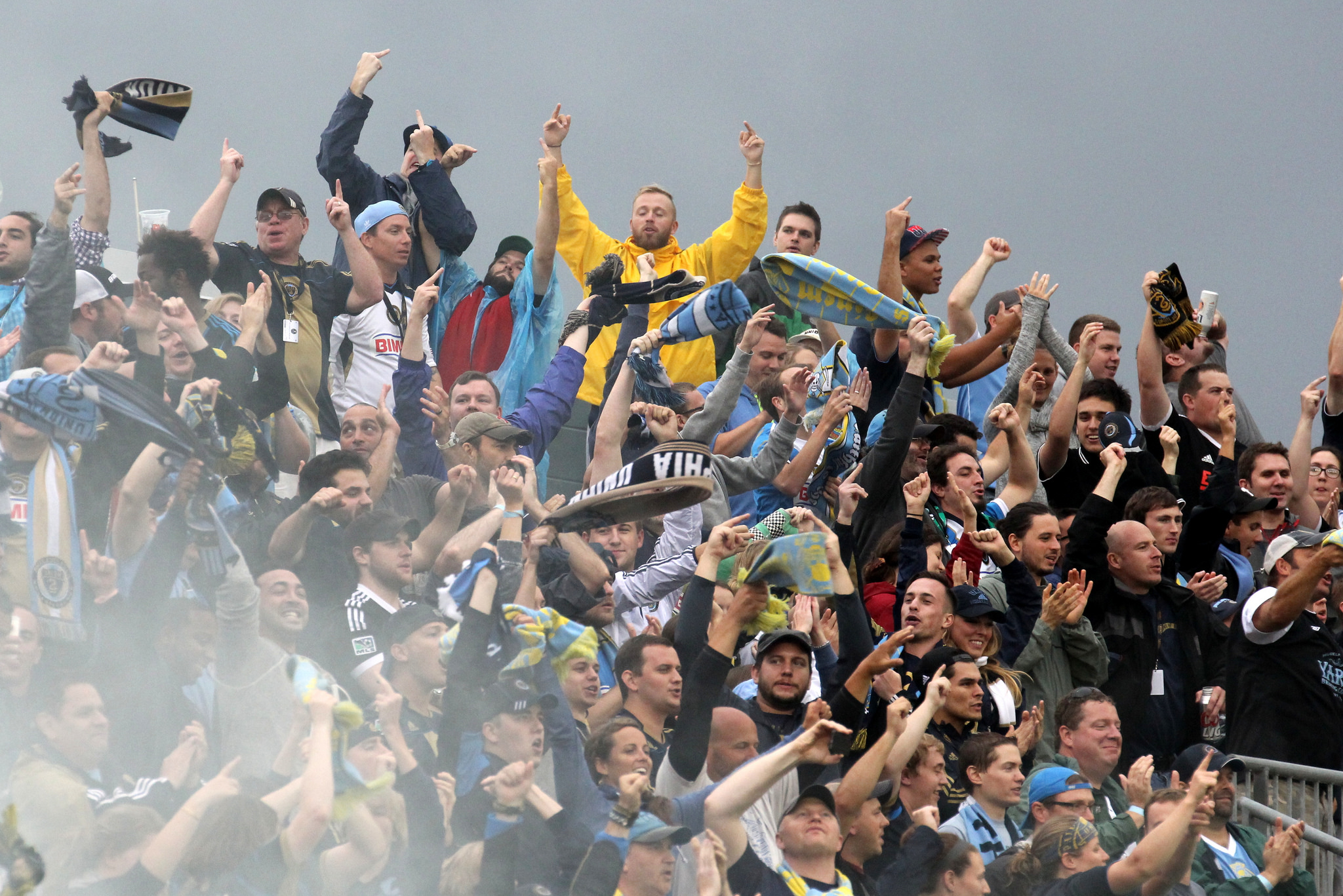 Looks like the Sons of Ben wants one more goal
Le Toux always has time for his young fans
For more photos, check out Paul's Flickr page and feel free to leave comments.