PSP photographer Paul Rudderow was on hand Friday night as the Philadelphia Union fell 1-0 to Crystal Palace of the Barclay's Premier League in a entertaining international friendly. Here's a look at what he saw.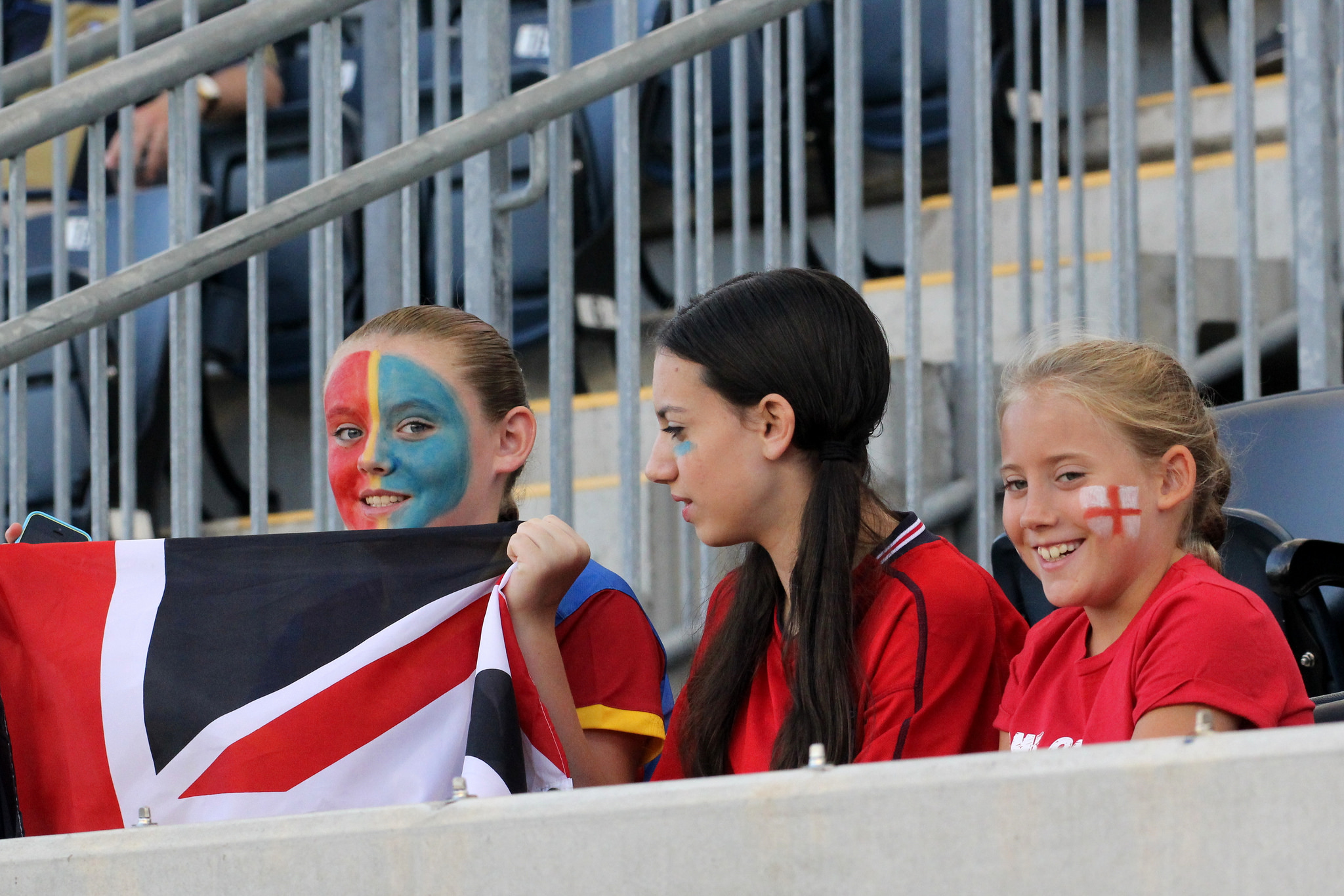 Some young Crystal Palace fans at the game
The Union survives early pressure from Crystal Palace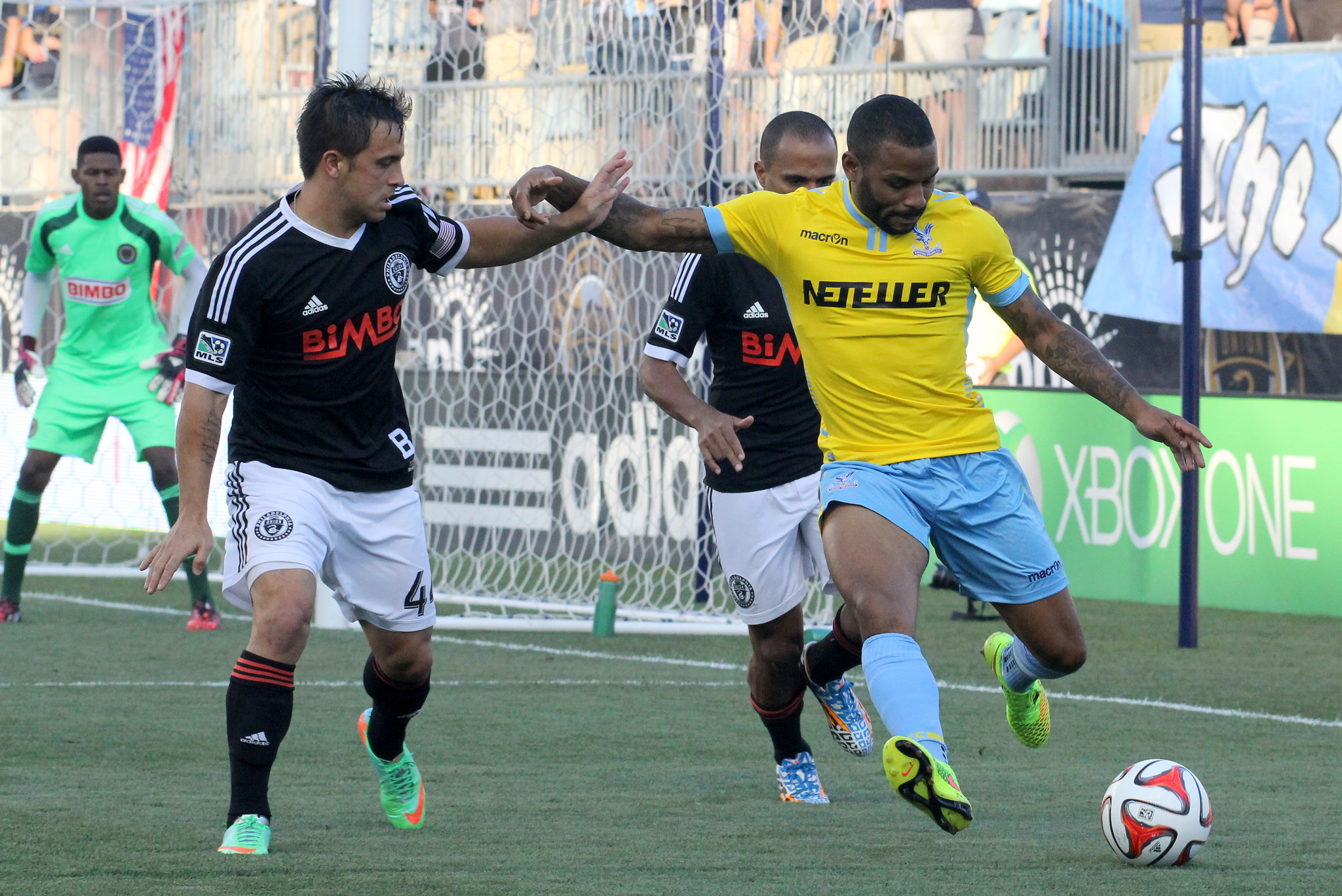 Danny Cruz and Fabinho corral Jason Puncheon into the corner
Andre Blake punches the ball clear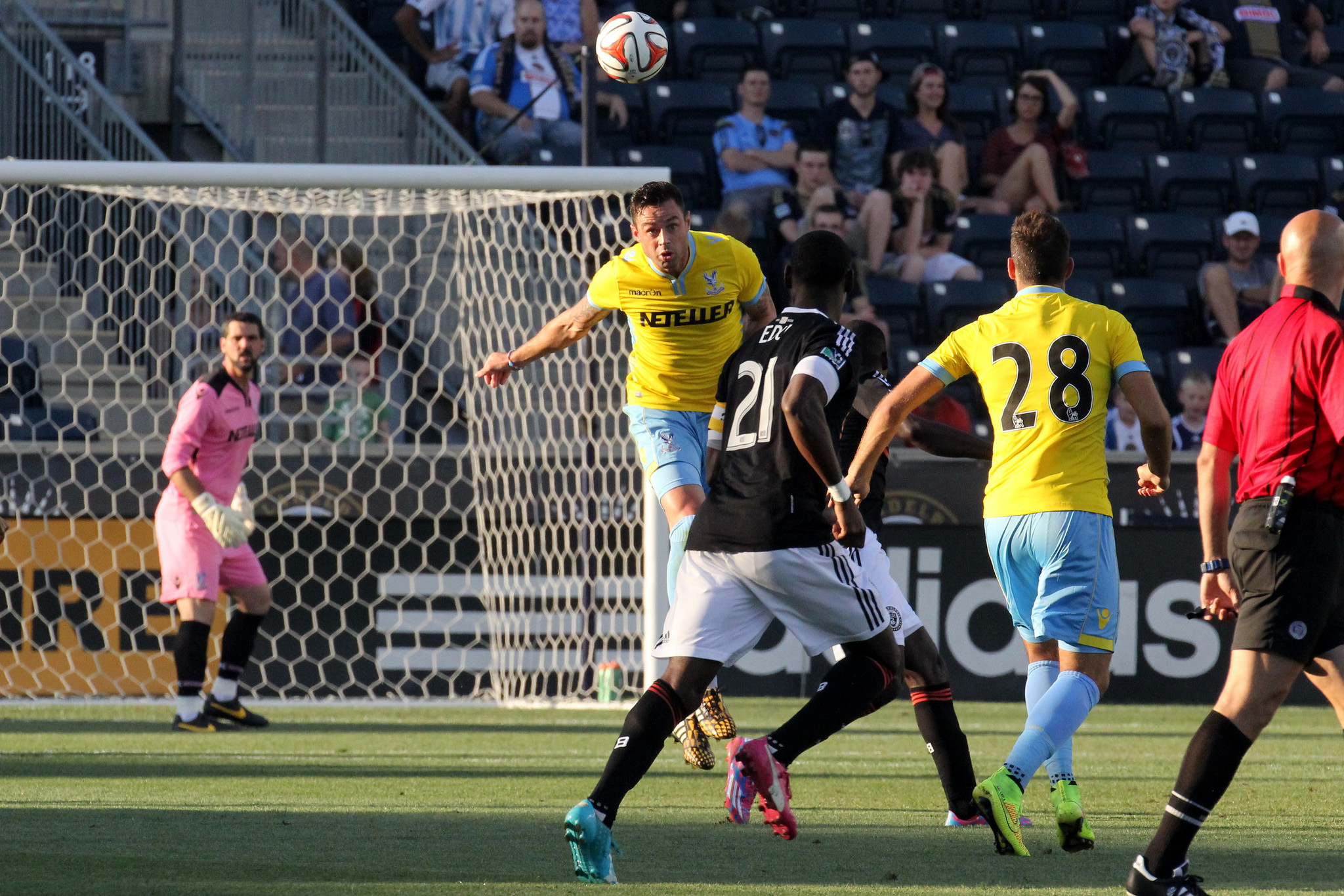 Damien Delaney heads one out of danger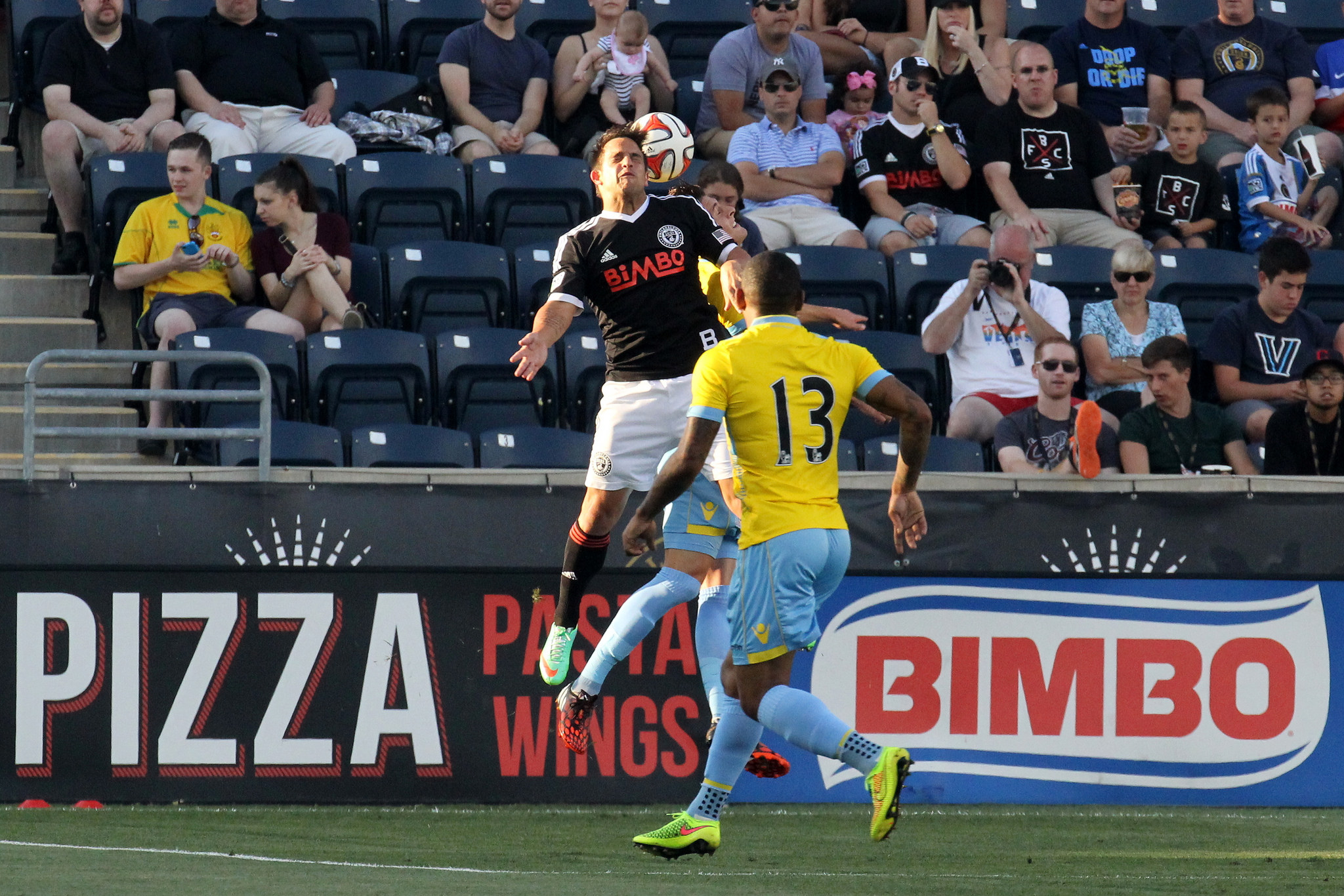 Cruz gets a head on the ball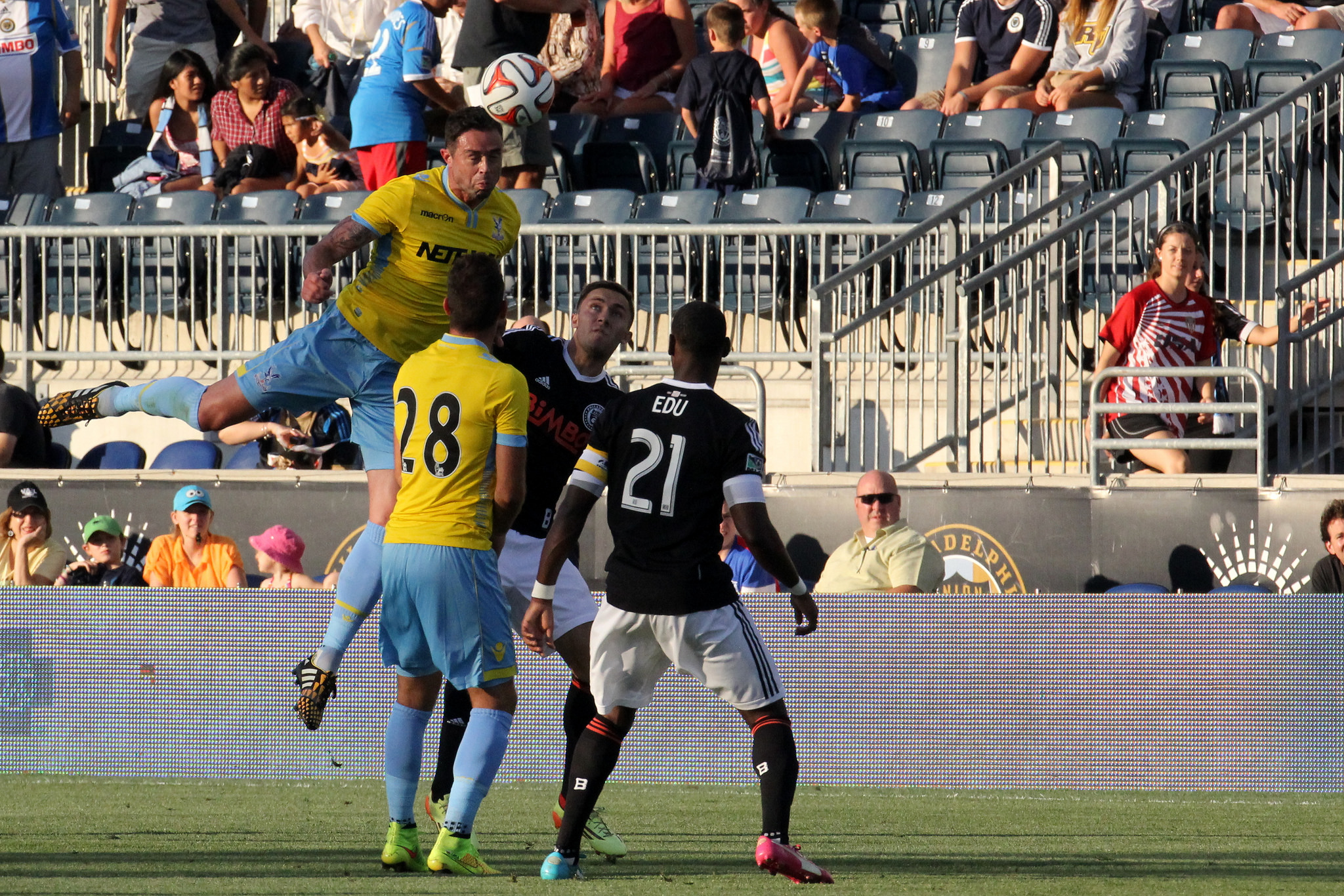 Delaney is kept busy in the air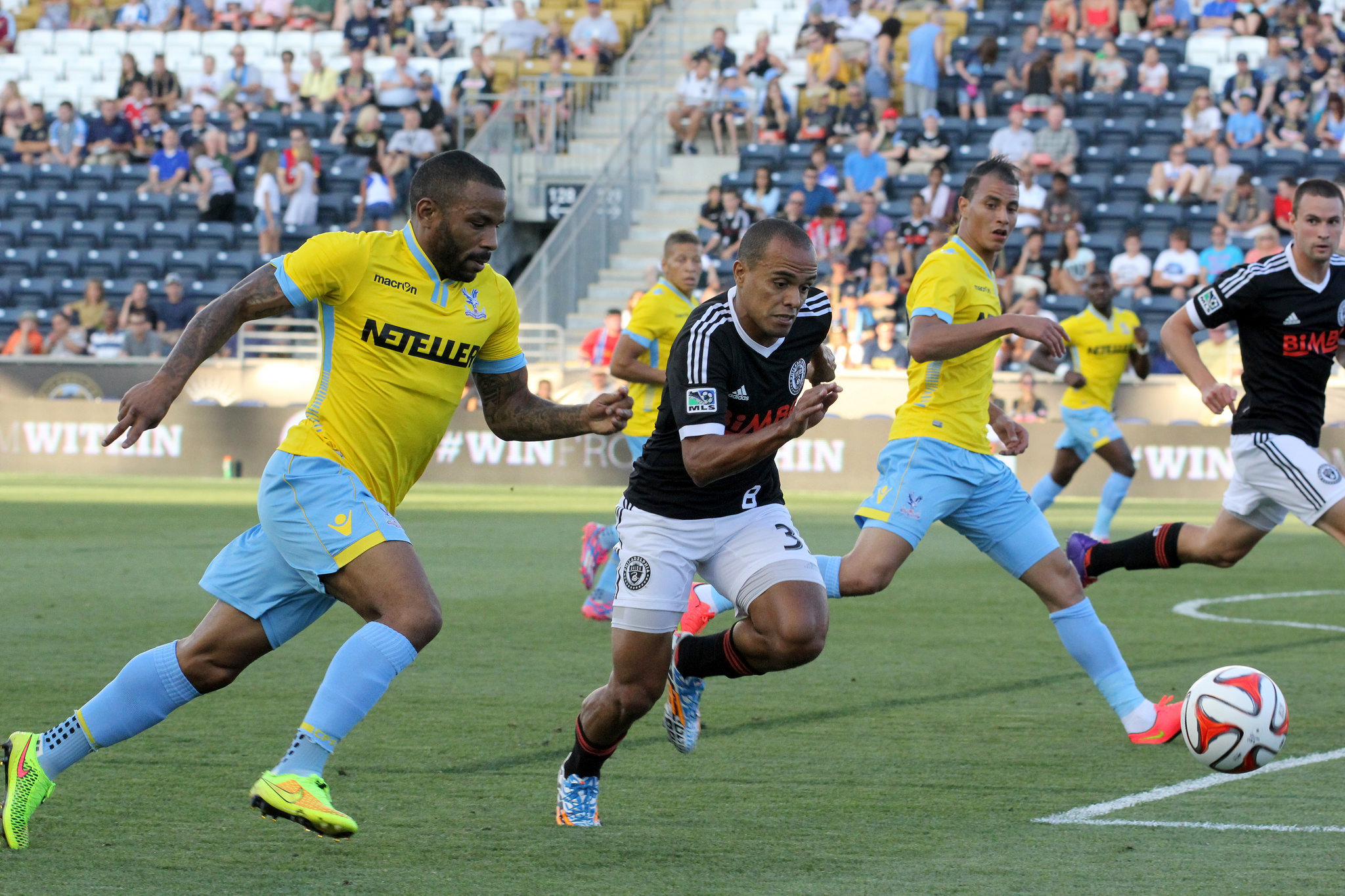 Fabinho tracks down a loose ball
Ray Gaddis cuts off a dangerous pass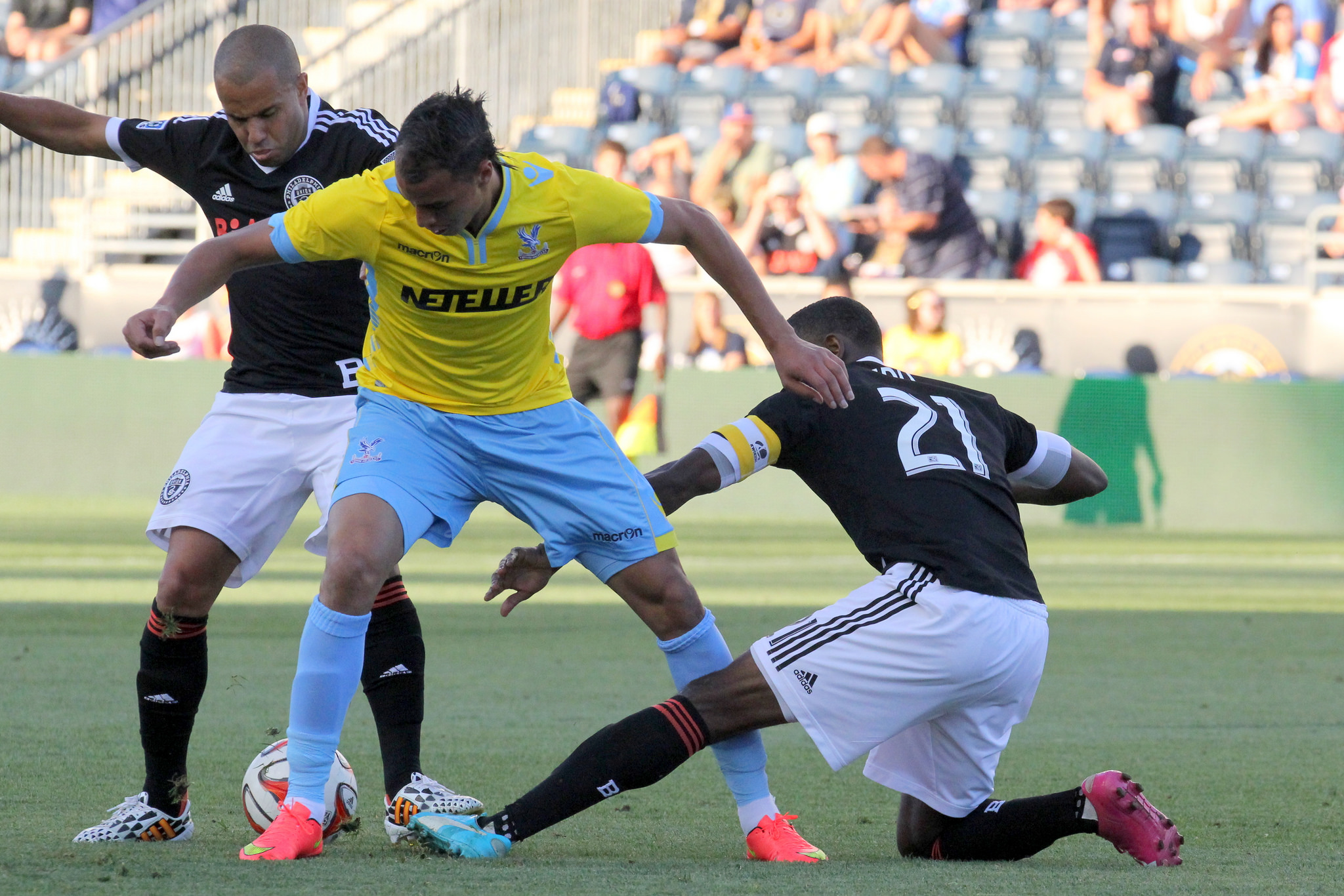 Fred and Maurice Edu battle Marouane Chamakh for possession
Edu keeps the ball moving through the midfield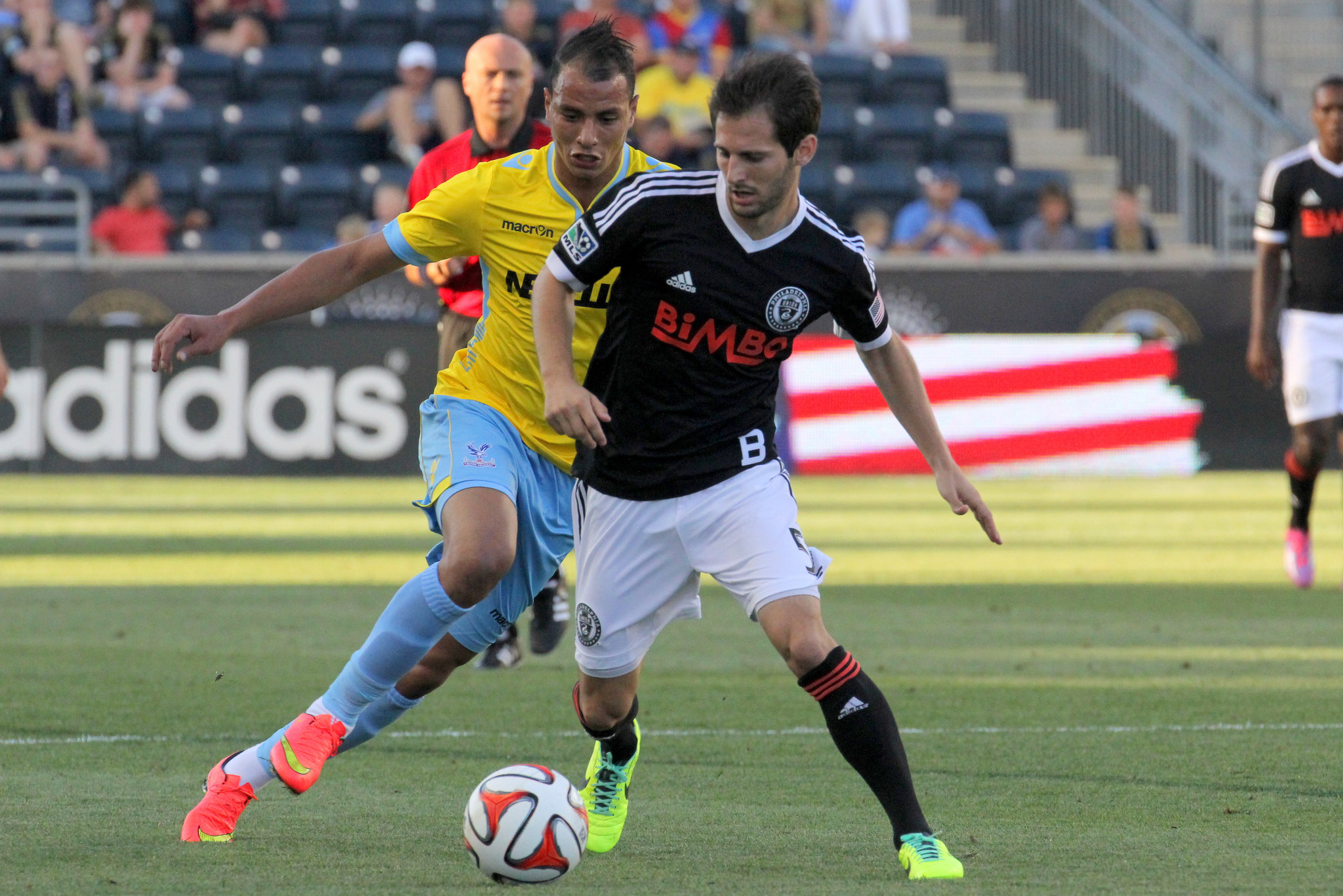 Chamakh has a hard time following the twisting Vincent Nogueira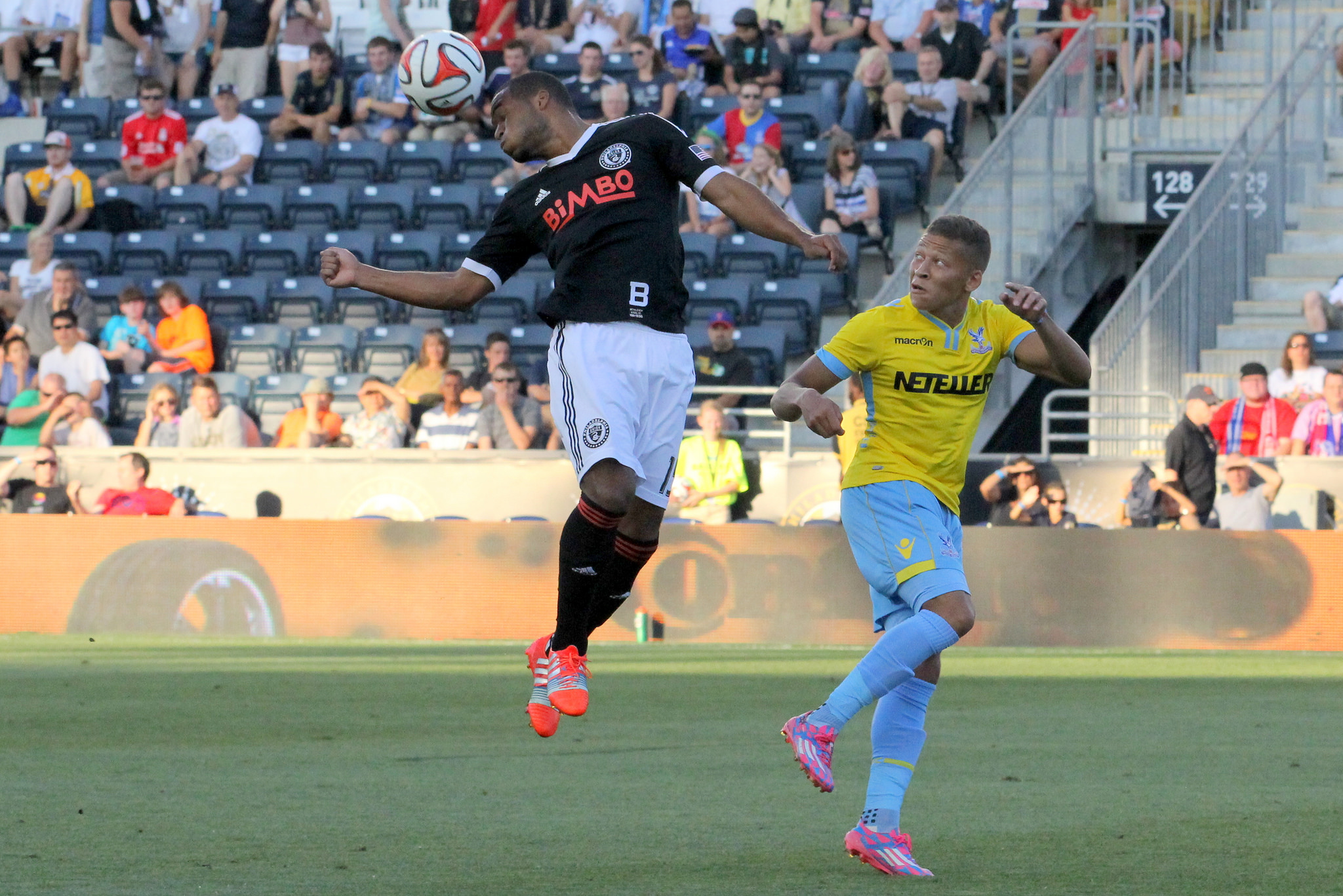 Ethan White gets his head on another attempted cross
Julian Speroni had to make some saves throughout the night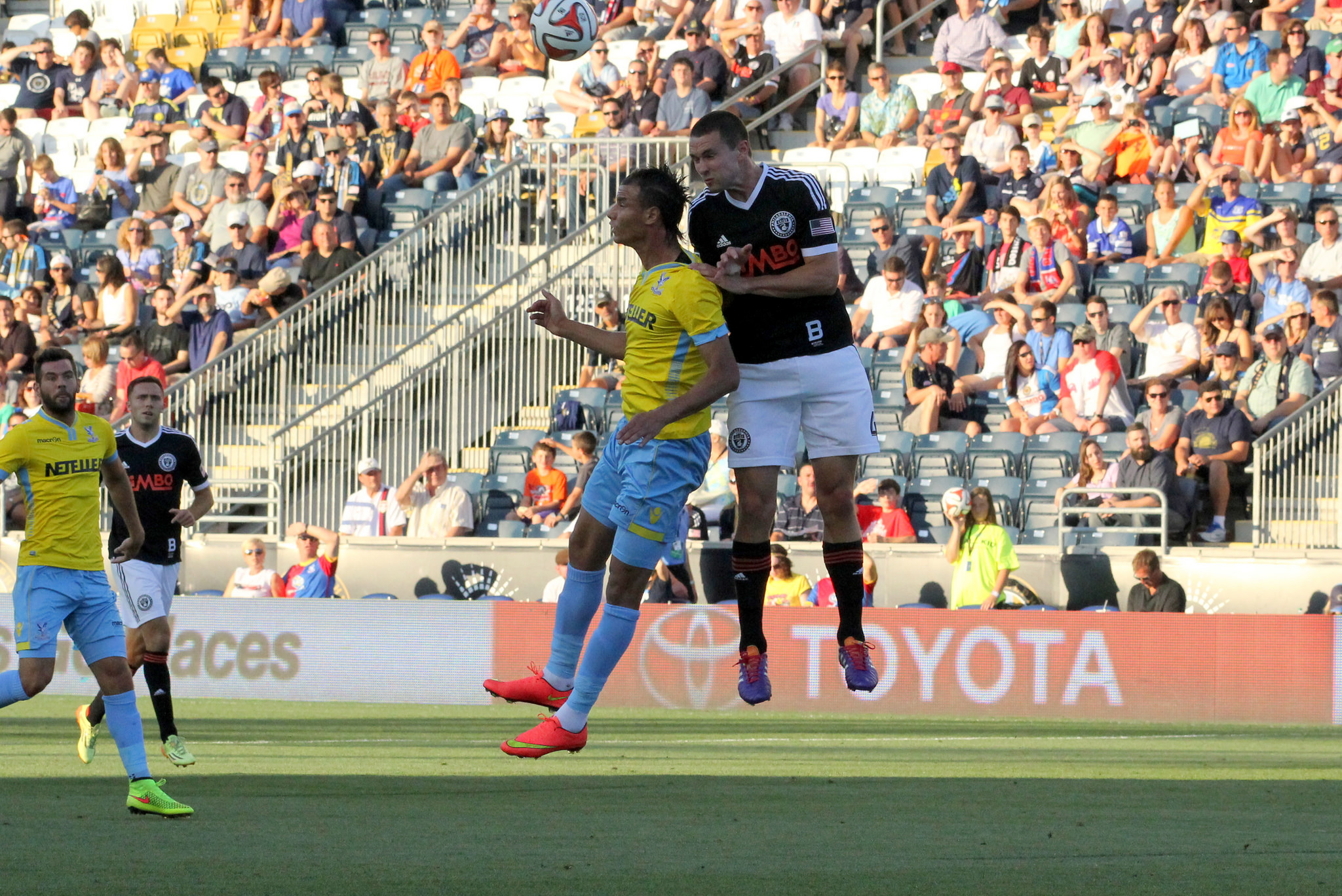 Austin Berry and Chamakh reach for the header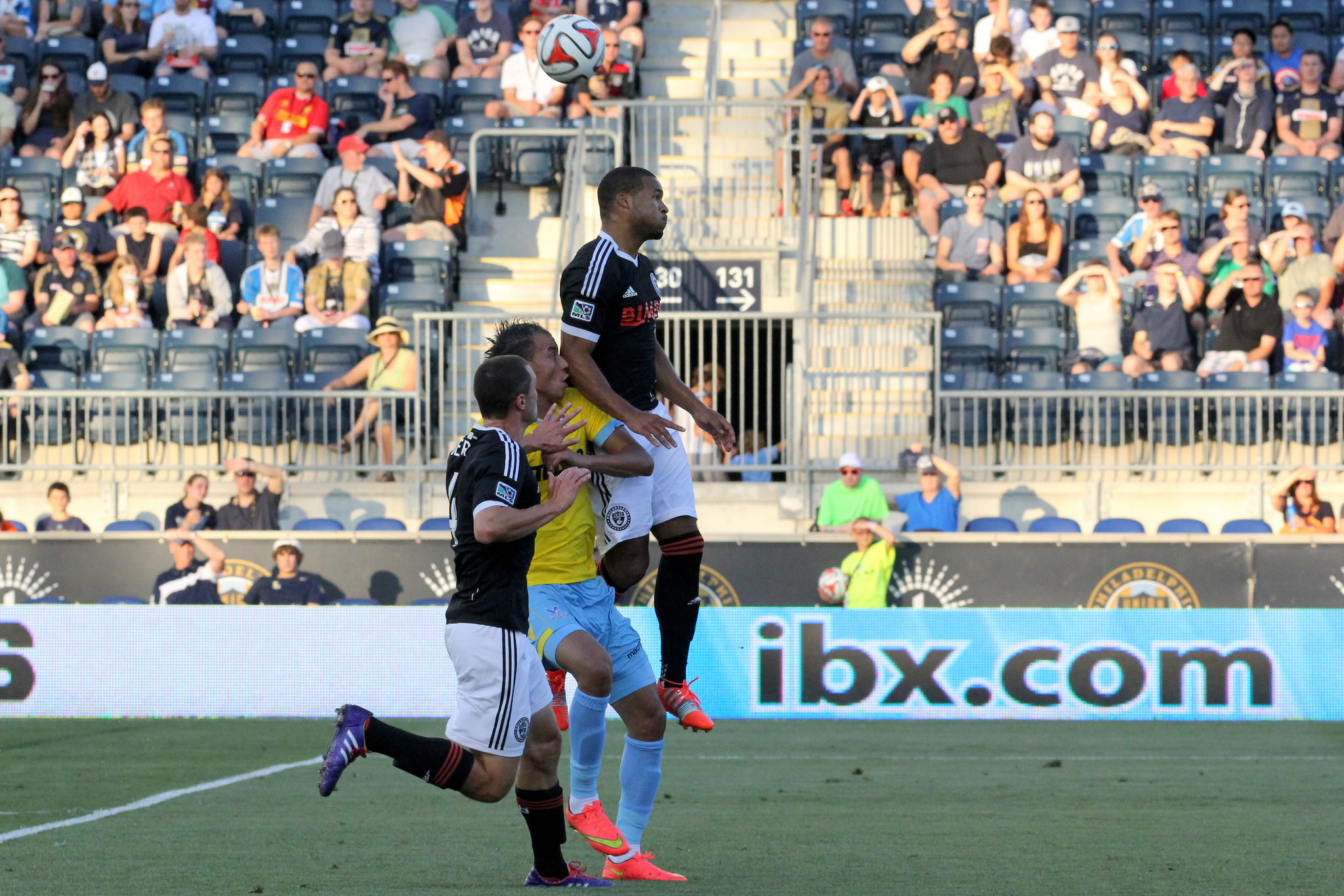 White gets just enough of the ball to score the own goal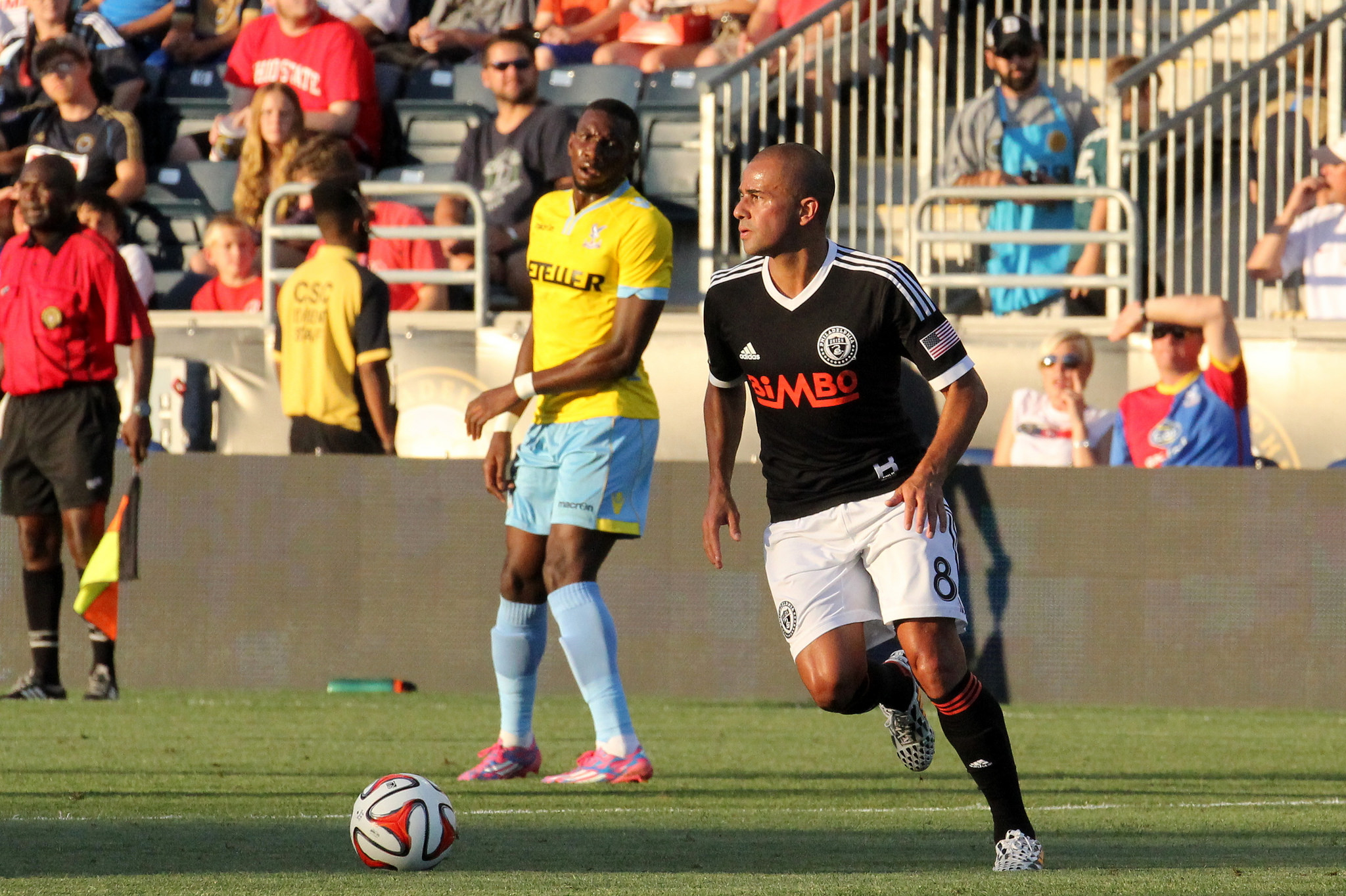 Fred looks for an opening in the defense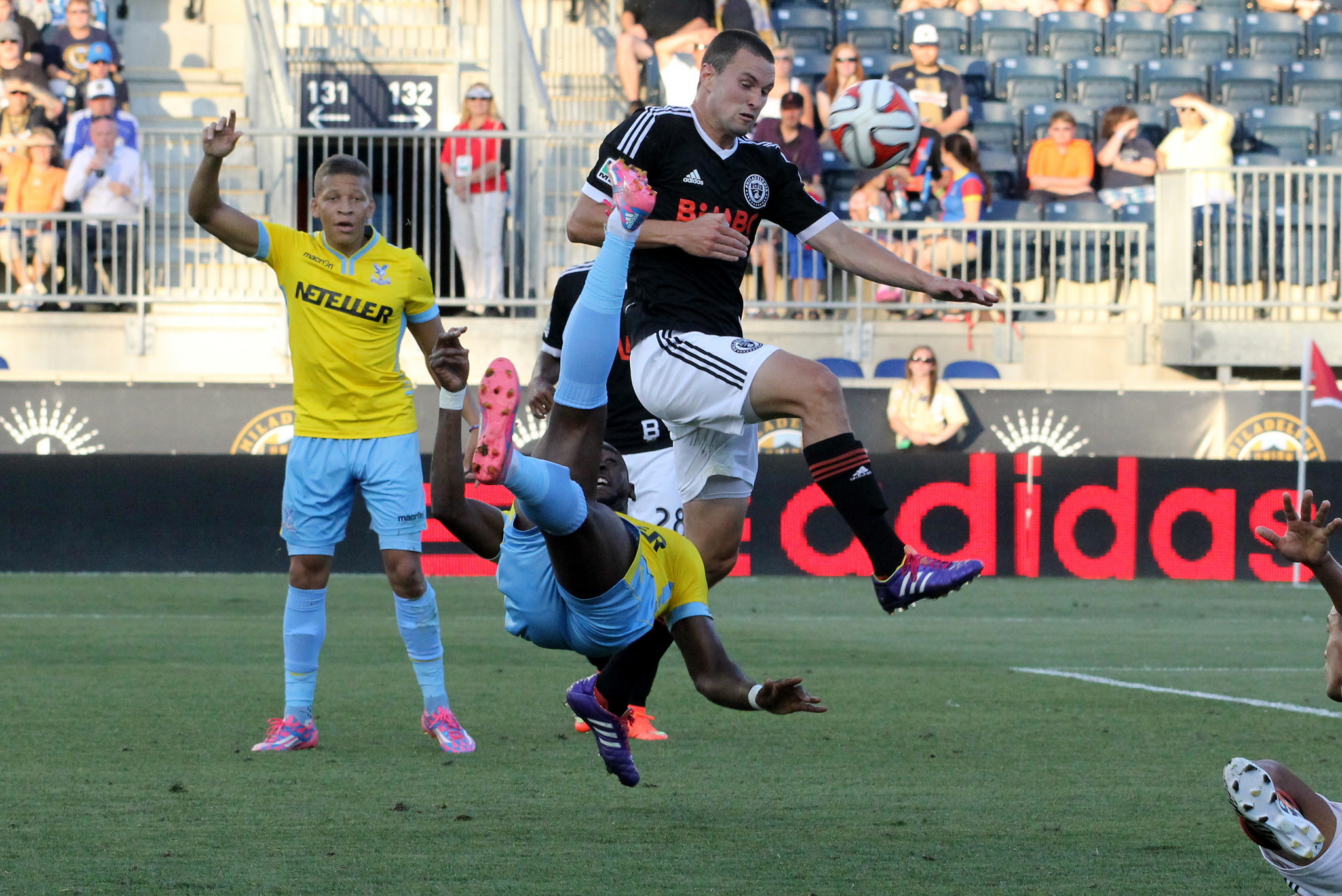 Yannick Bolasie with a well placed bicycle kick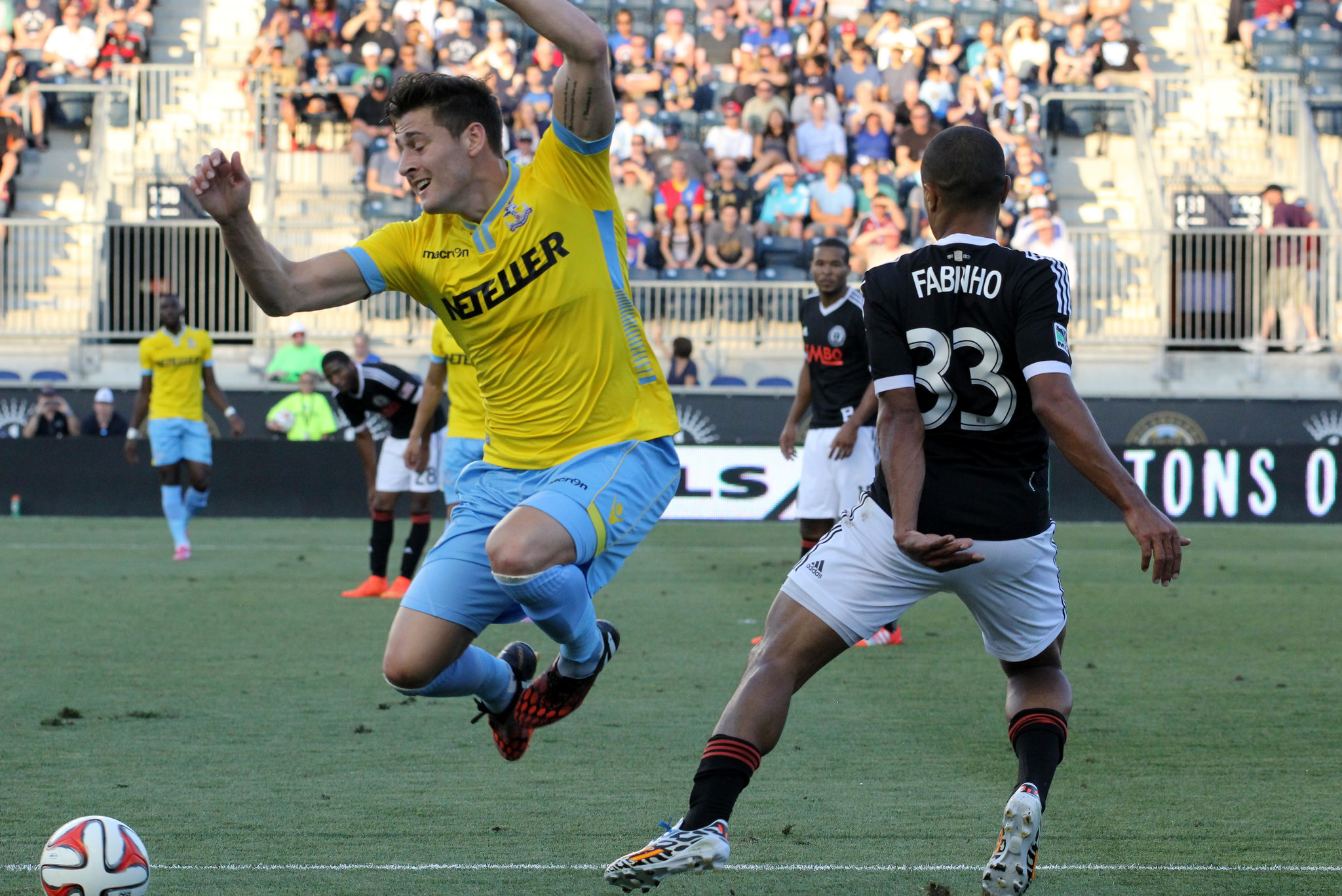 I'm not saying Joel Ward took a dive but…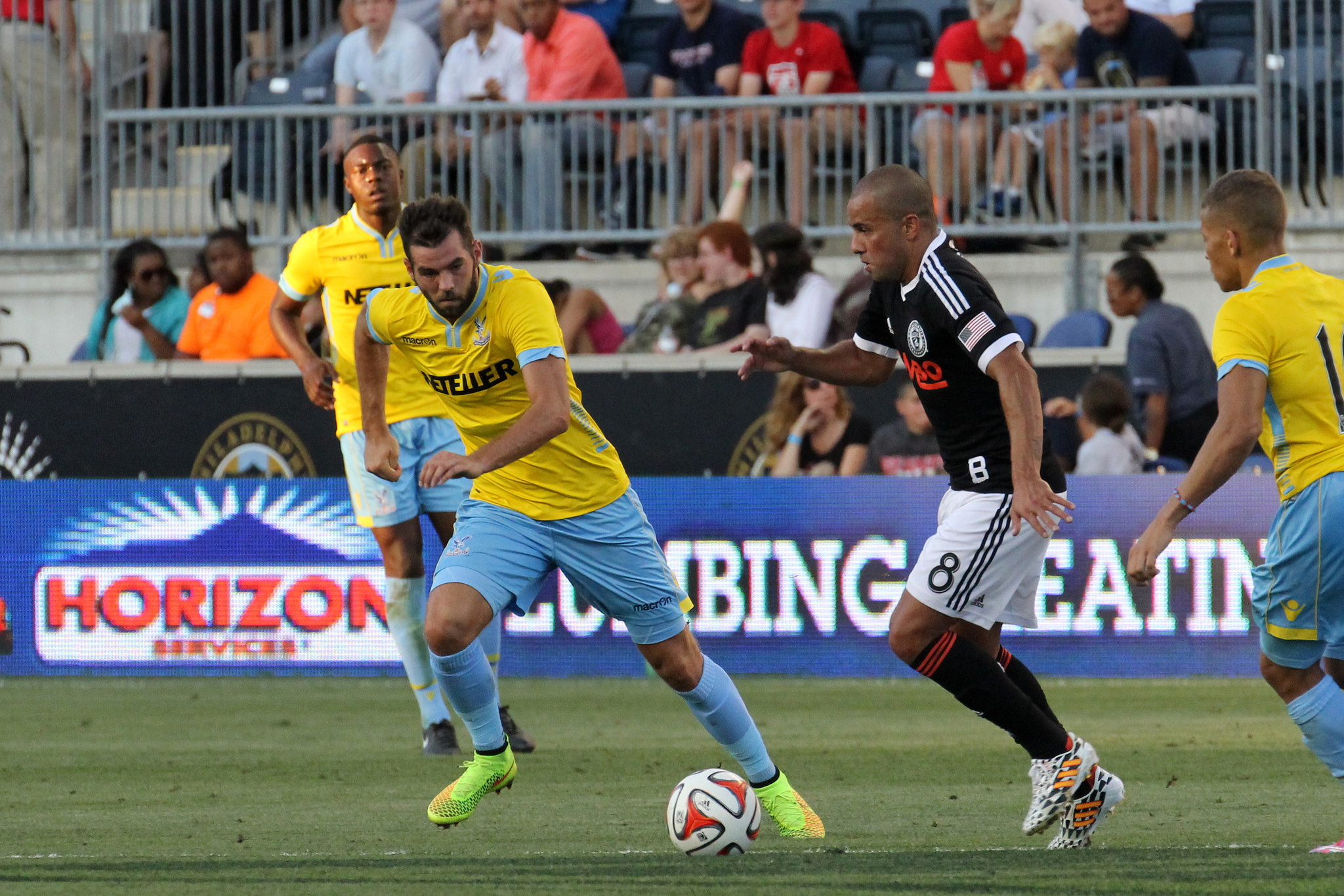 Fred works through traffic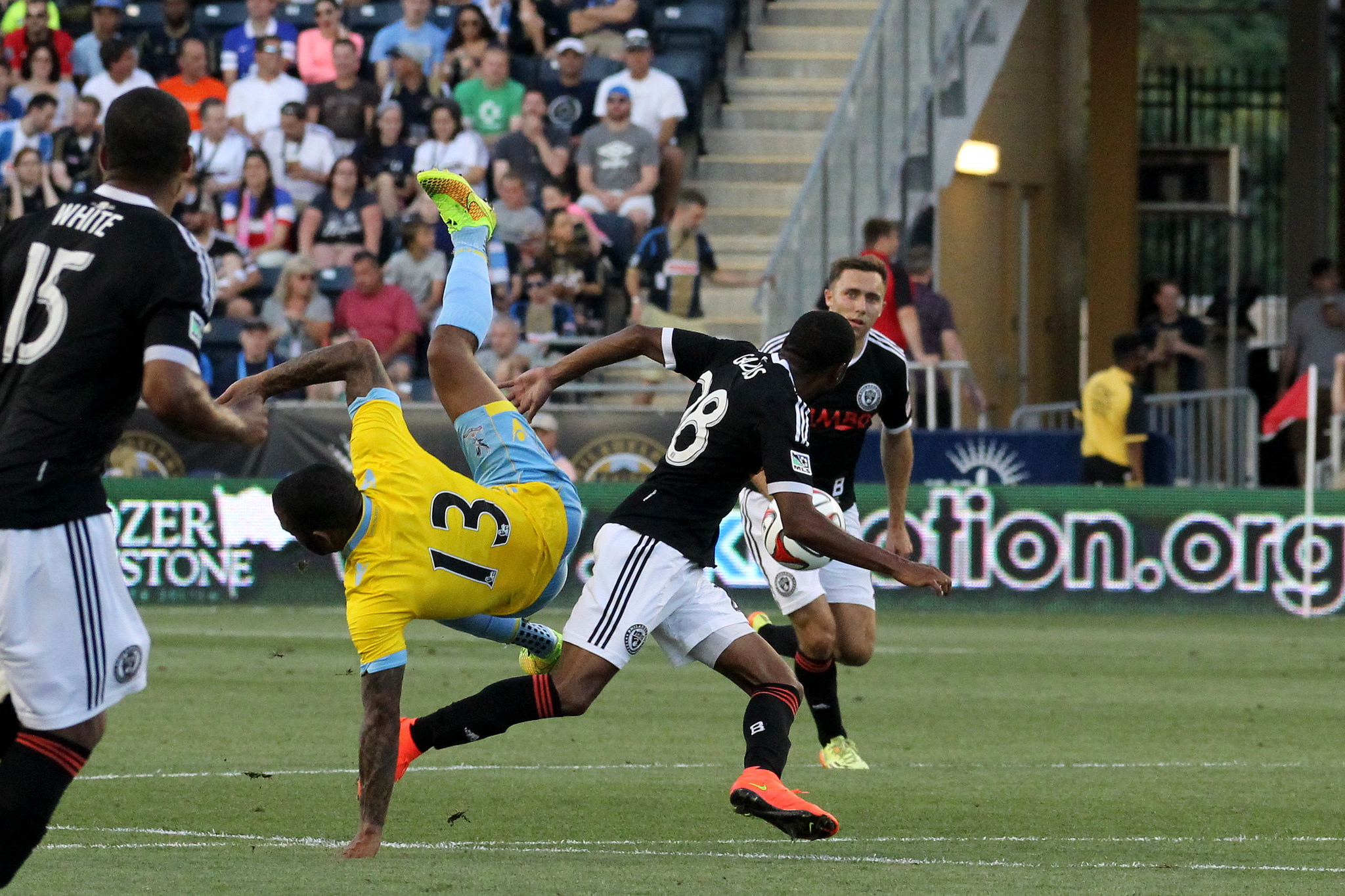 Gaddis upends Puncheon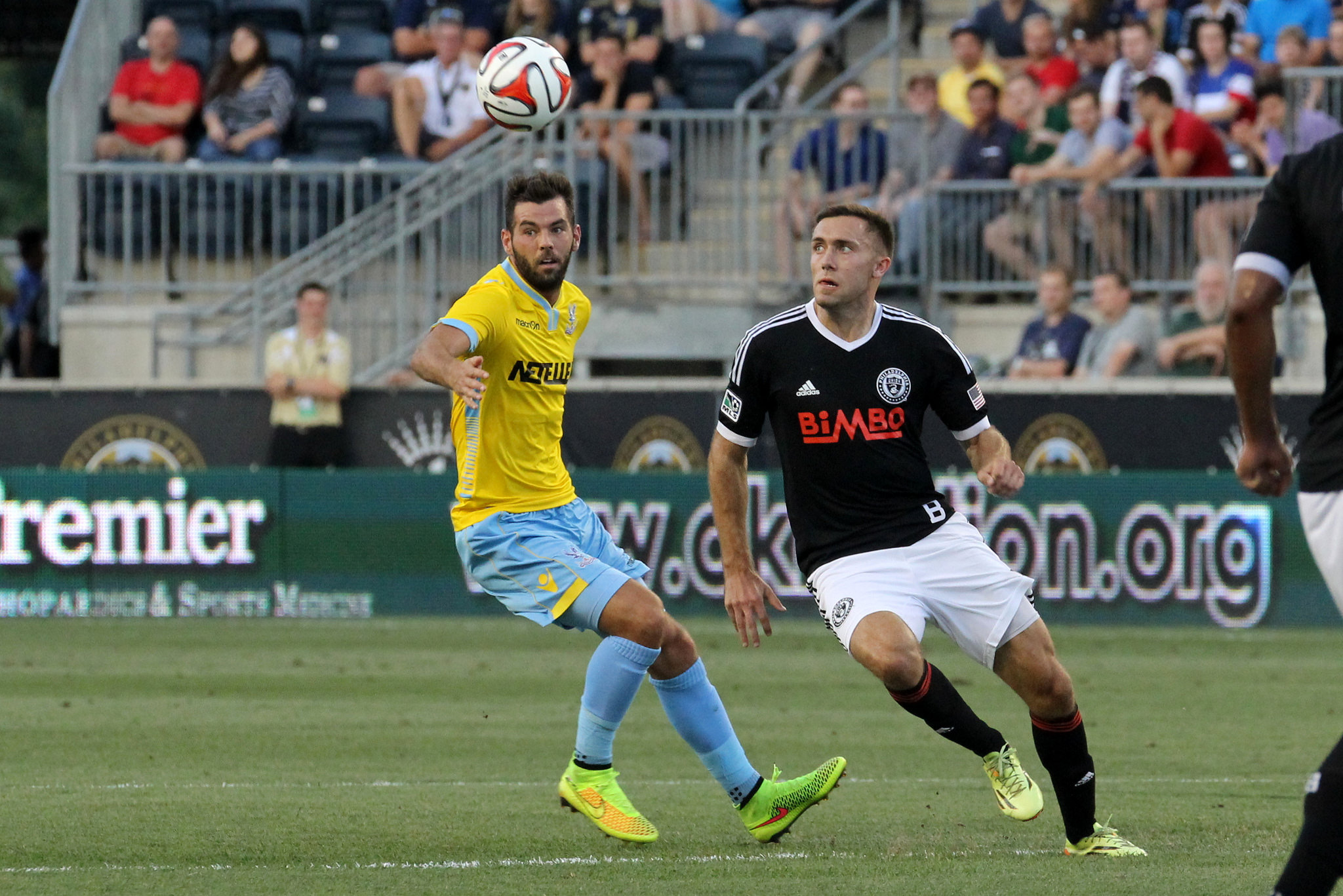 Andrew Wenger looks to control in midfield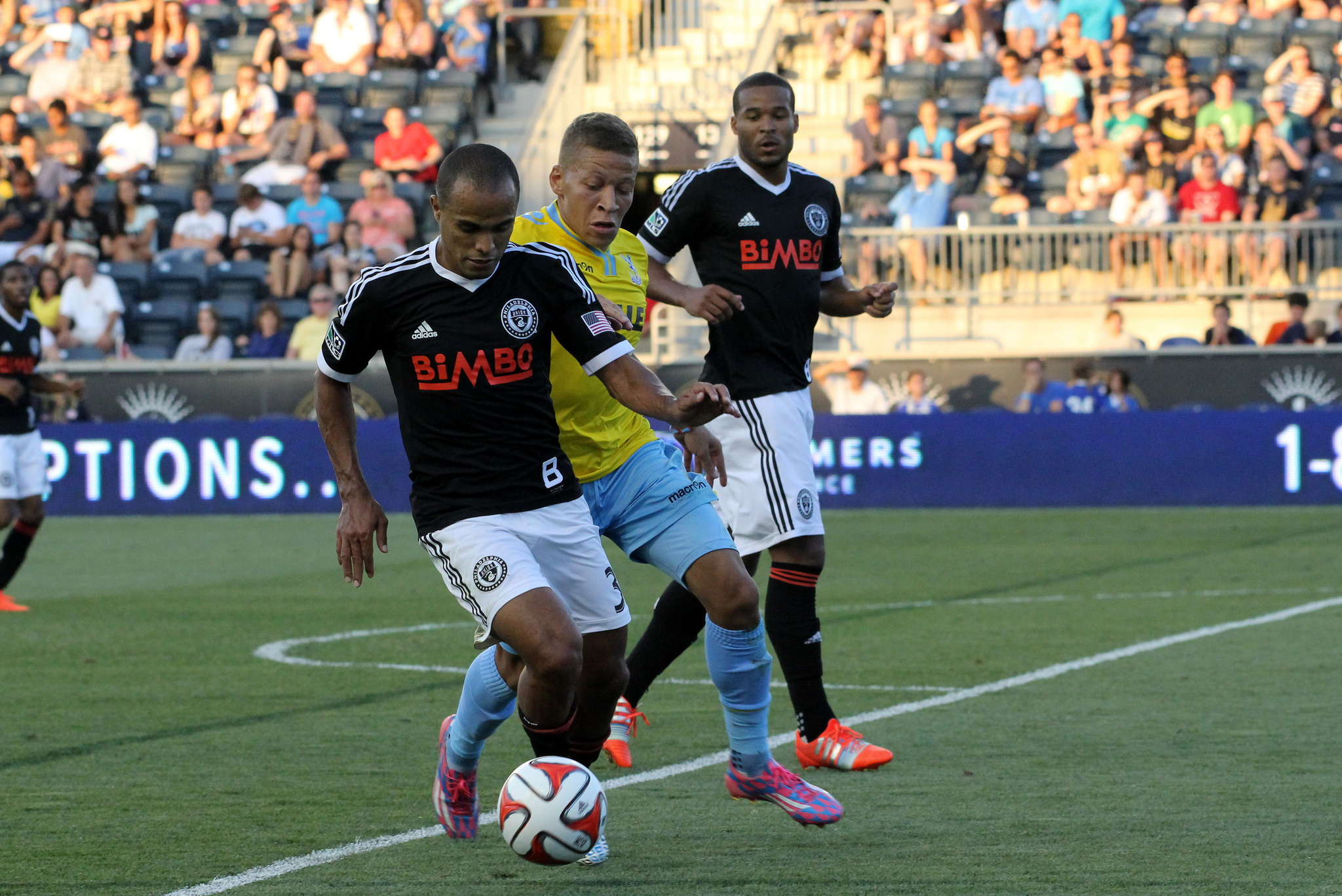 Fabinho under pressure from Dwight Gayle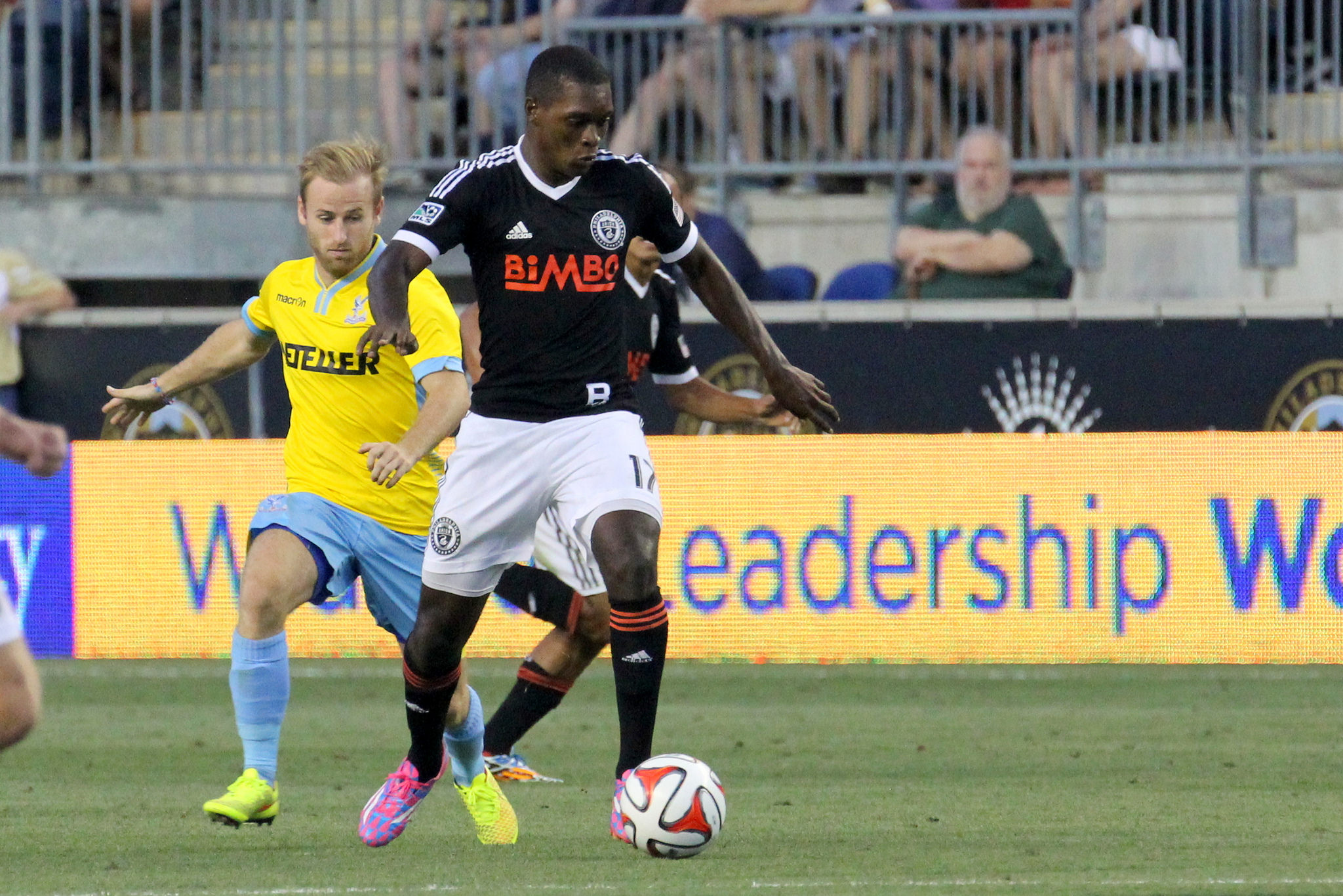 Brian Brown collects the ball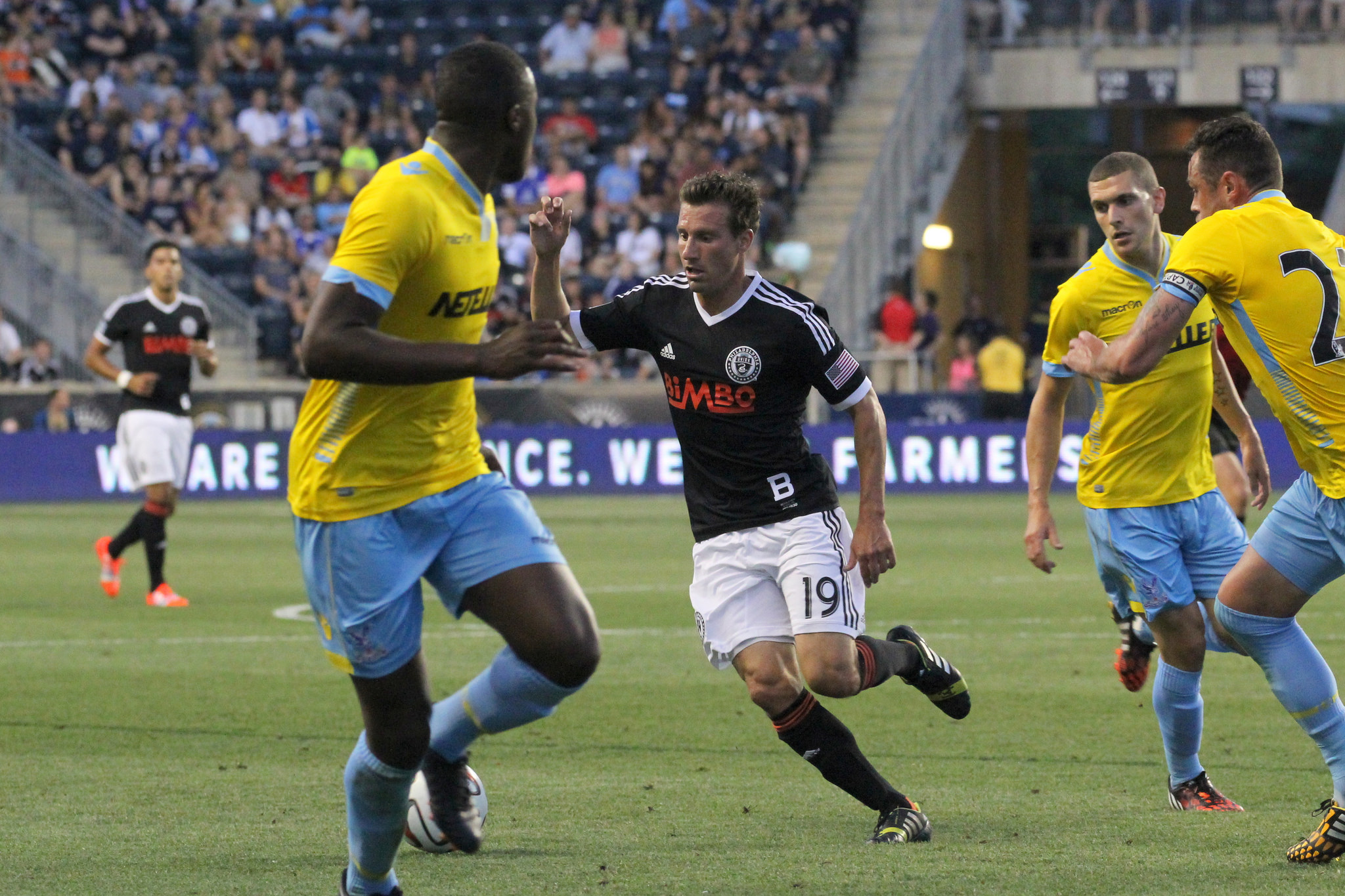 Corben Bone weaves through traffic
Brian Carroll knocks one up field
Amobi Okugo fires one up the wing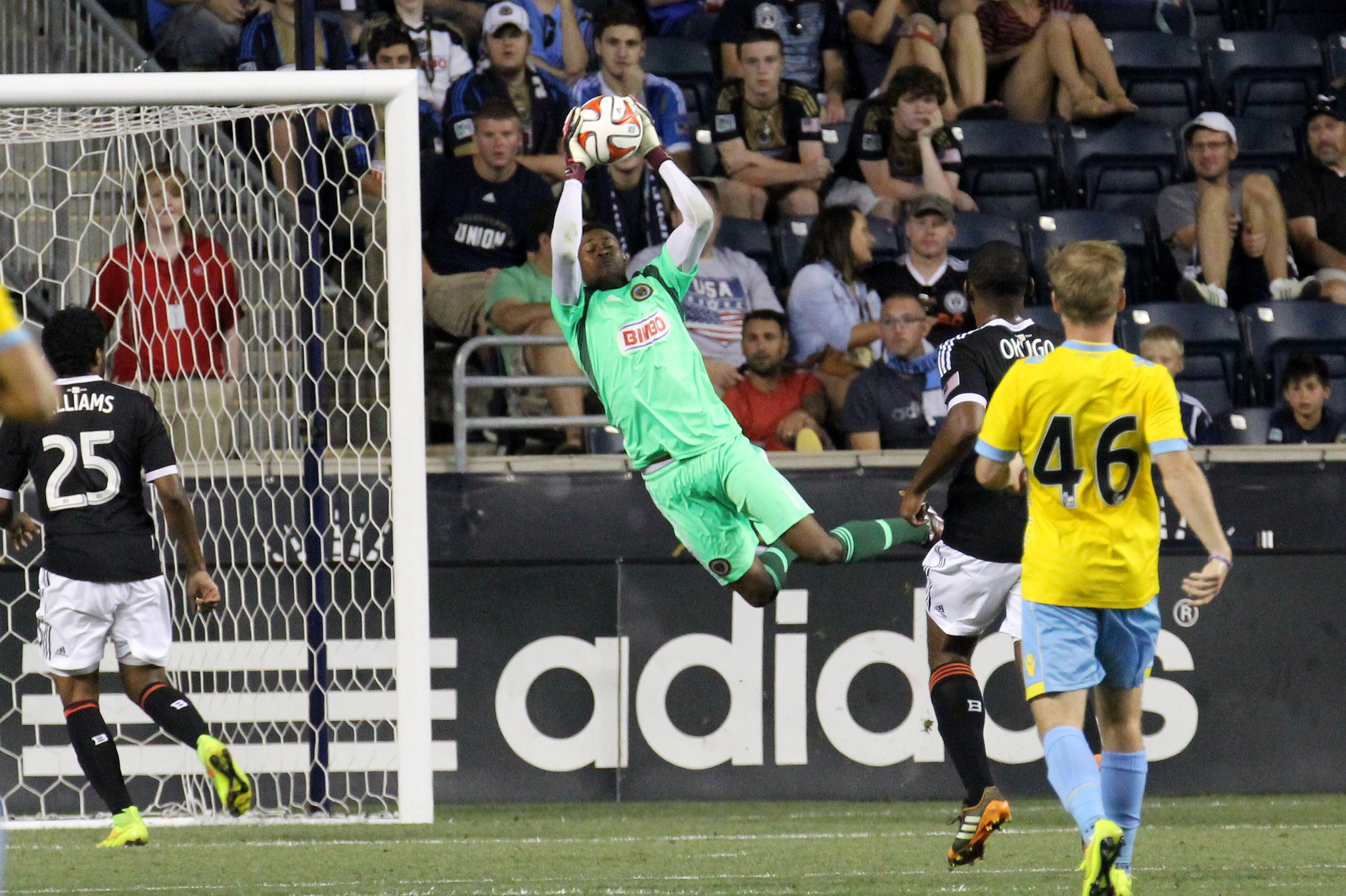 Blake made a number of nice saves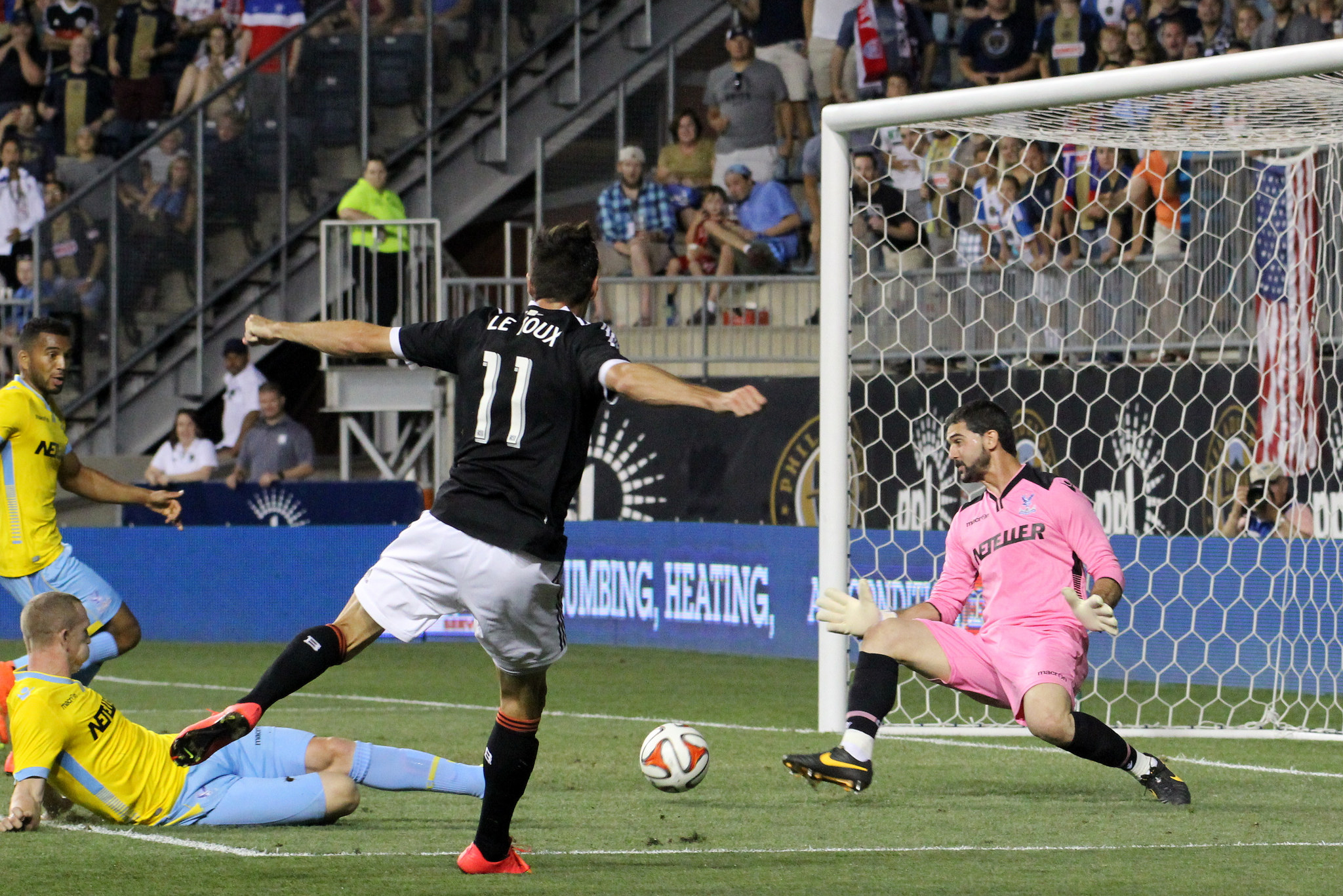 Sebastien Le Toux with a chance to tie the game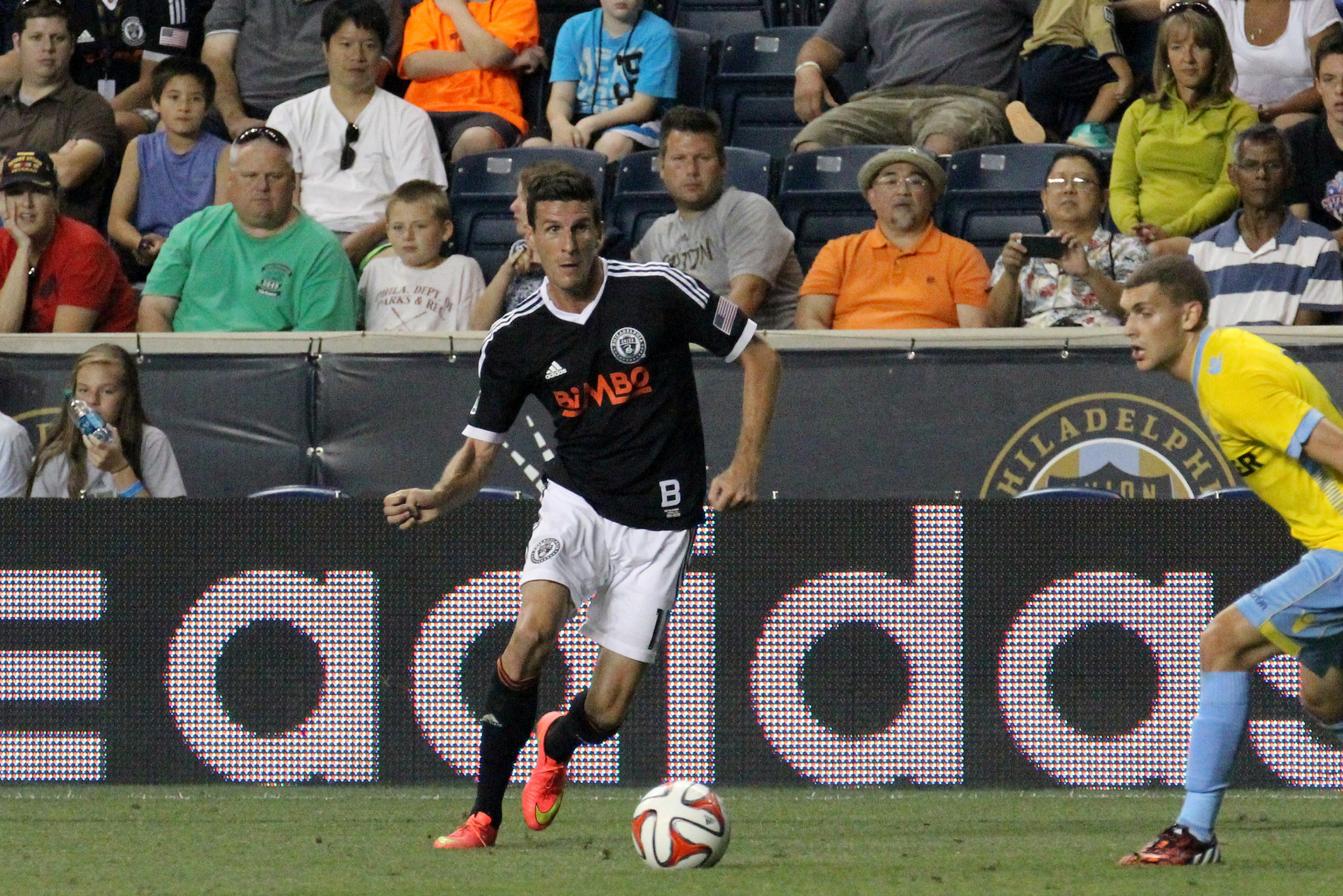 Le Toux continues to press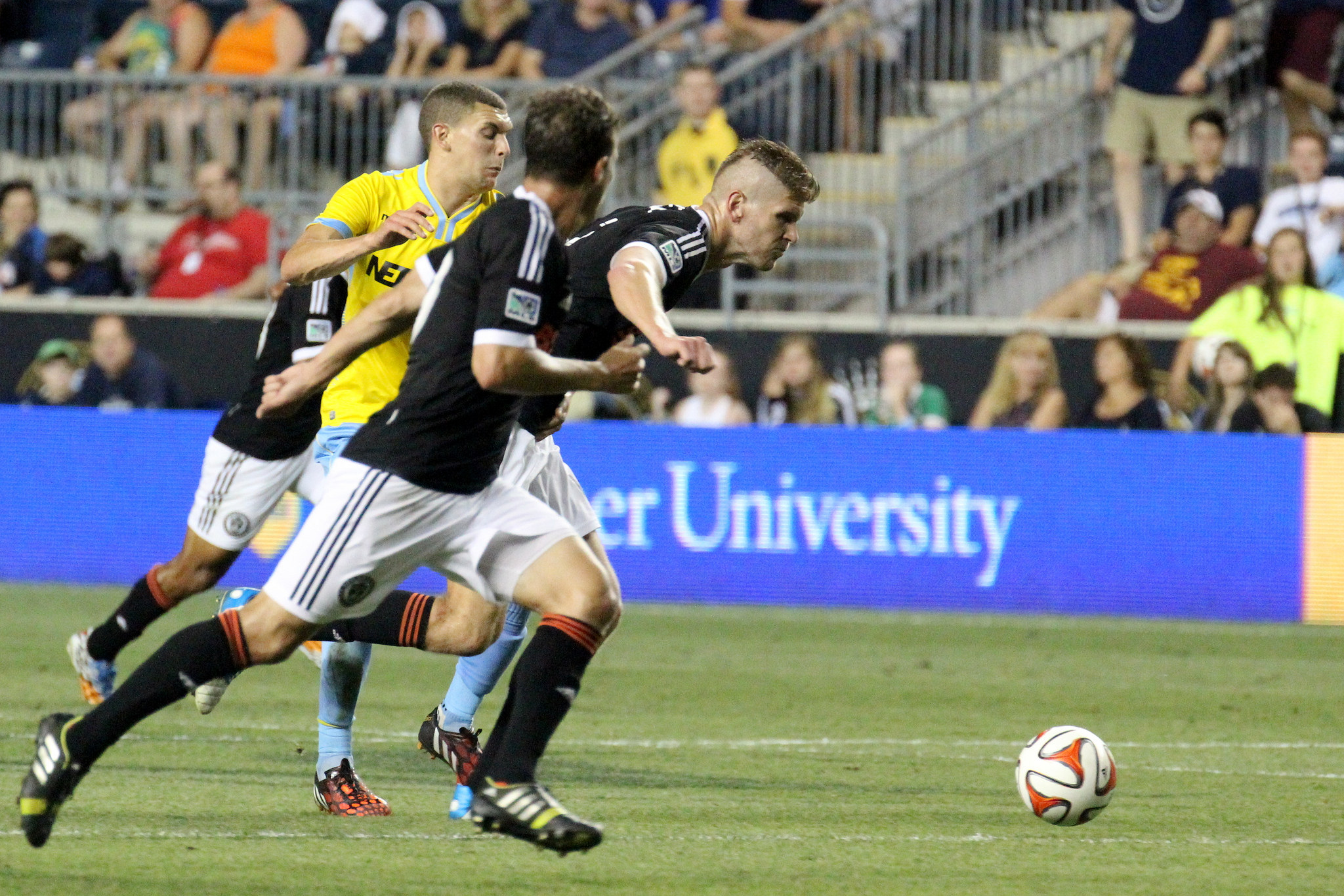 Aaron Wheeler tries to work pass the defense
Antoine Hoppenot tries to create a late spark
For more photos, check out Paul's Flickr page and feel free to leave comments.