PSP photographer Paul Rudderow was on hand for Tuesday night as Philadelphia Union defeated New England Revolution 2-0 in the quarterfinals of the US Open Cup. Here's a look at what he saw.
I know he's only practicing but it's nice to see Michael Farfan in a Union Jersey again
Union starting XI for the quarterfinals of the US Open Cup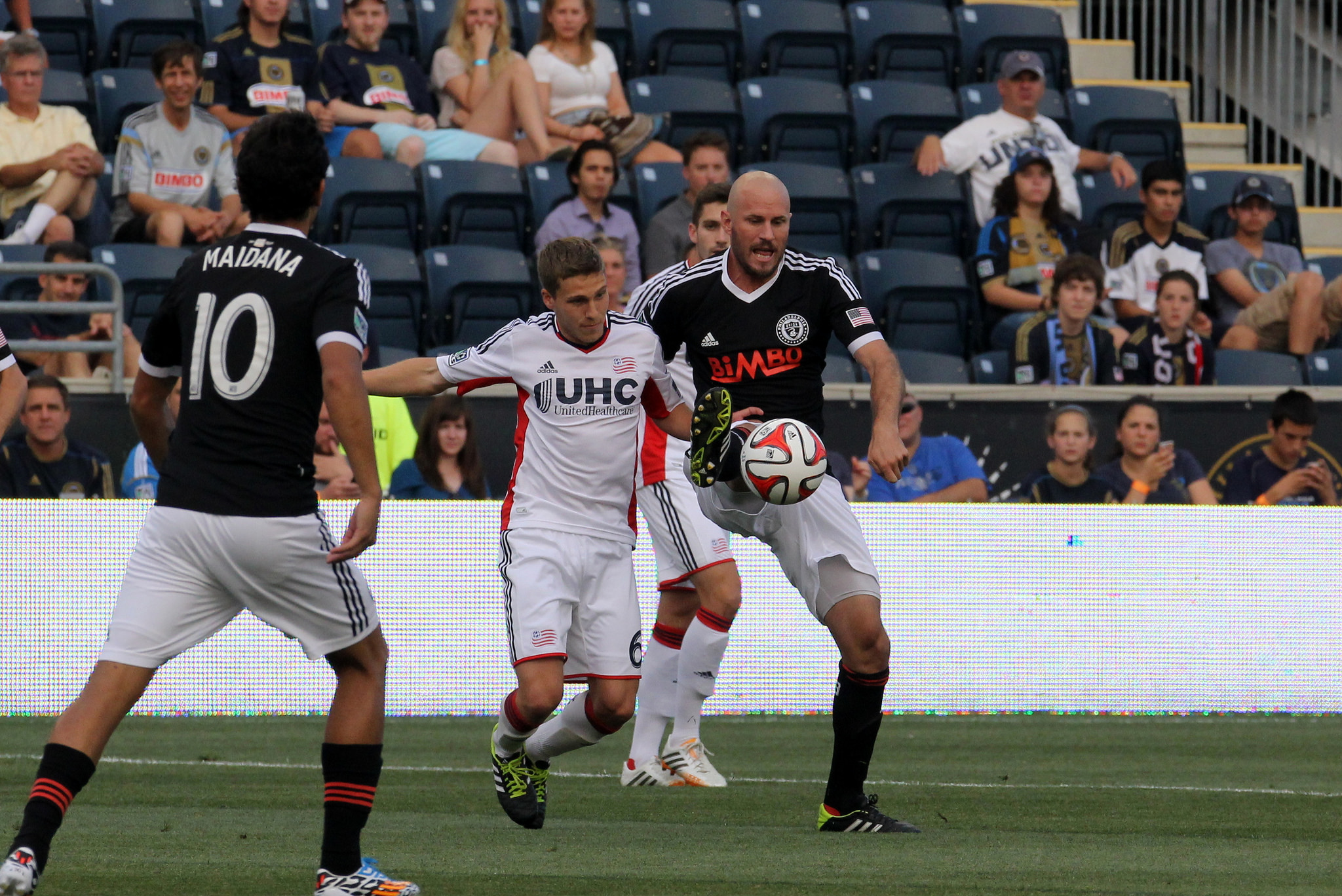 Conor Casey gets a foot on the ball before Scott Caldwell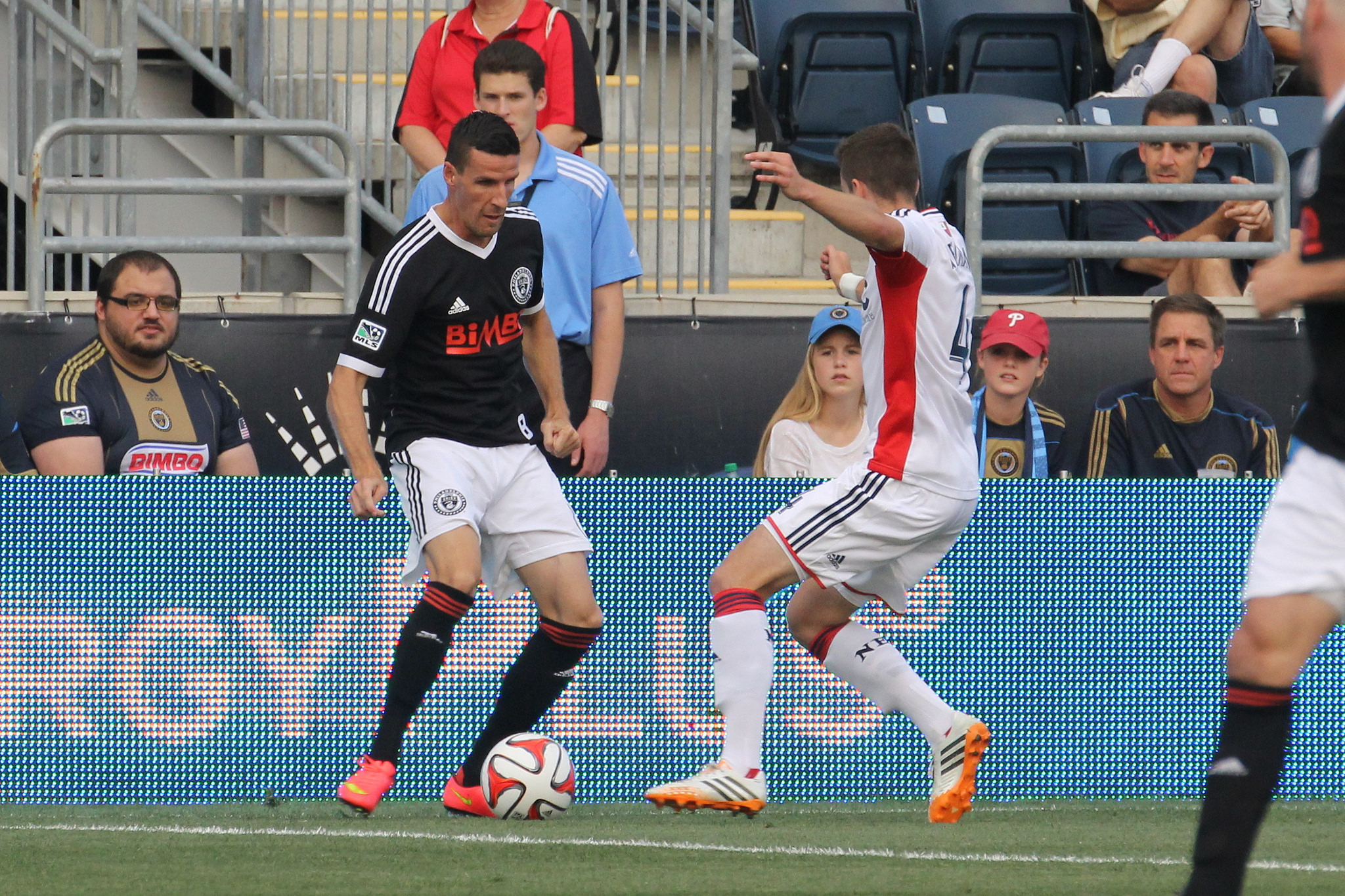 Sebastien Le Toux looks to get past Steve Neumann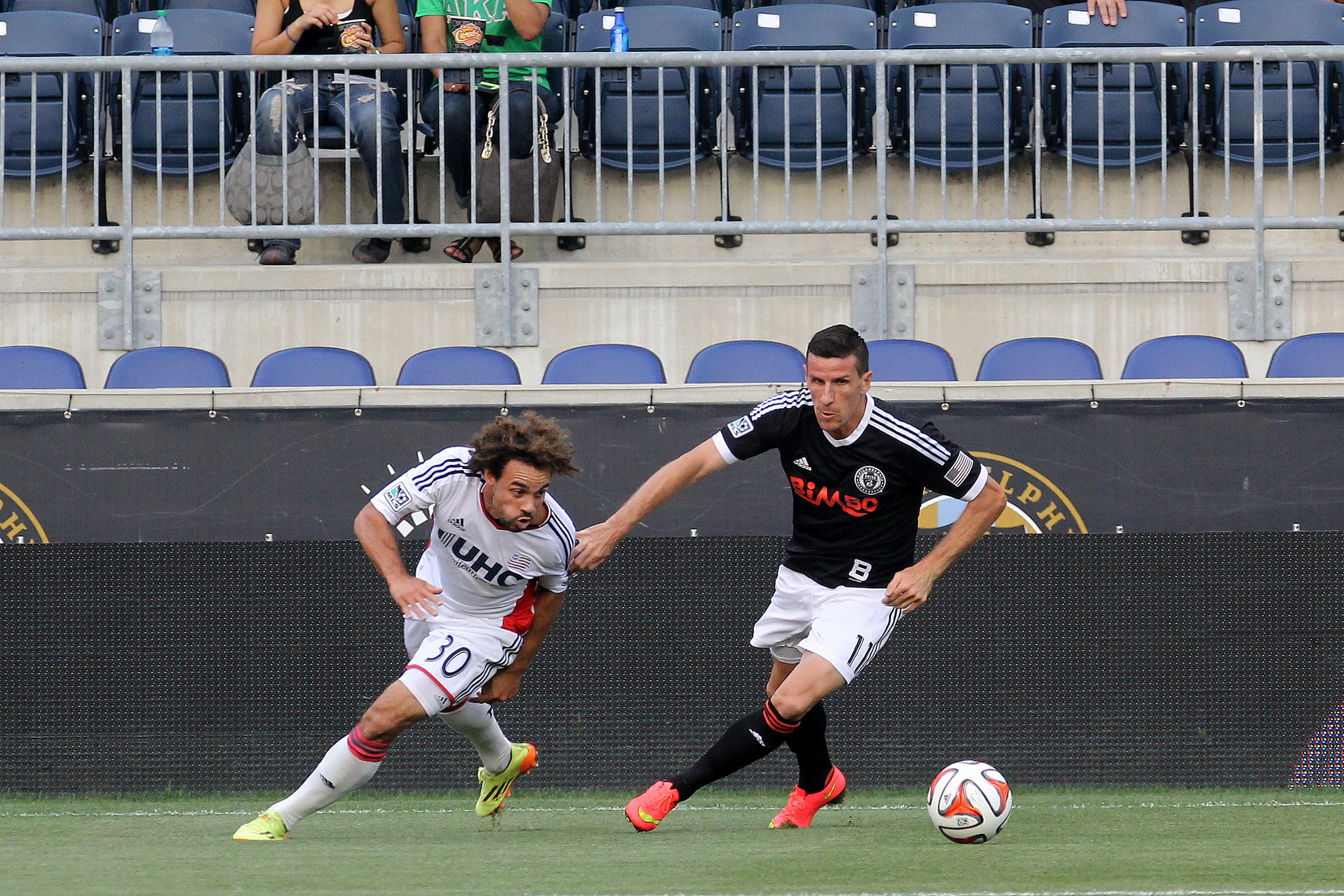 Le Toux cuts back on Kevin Alston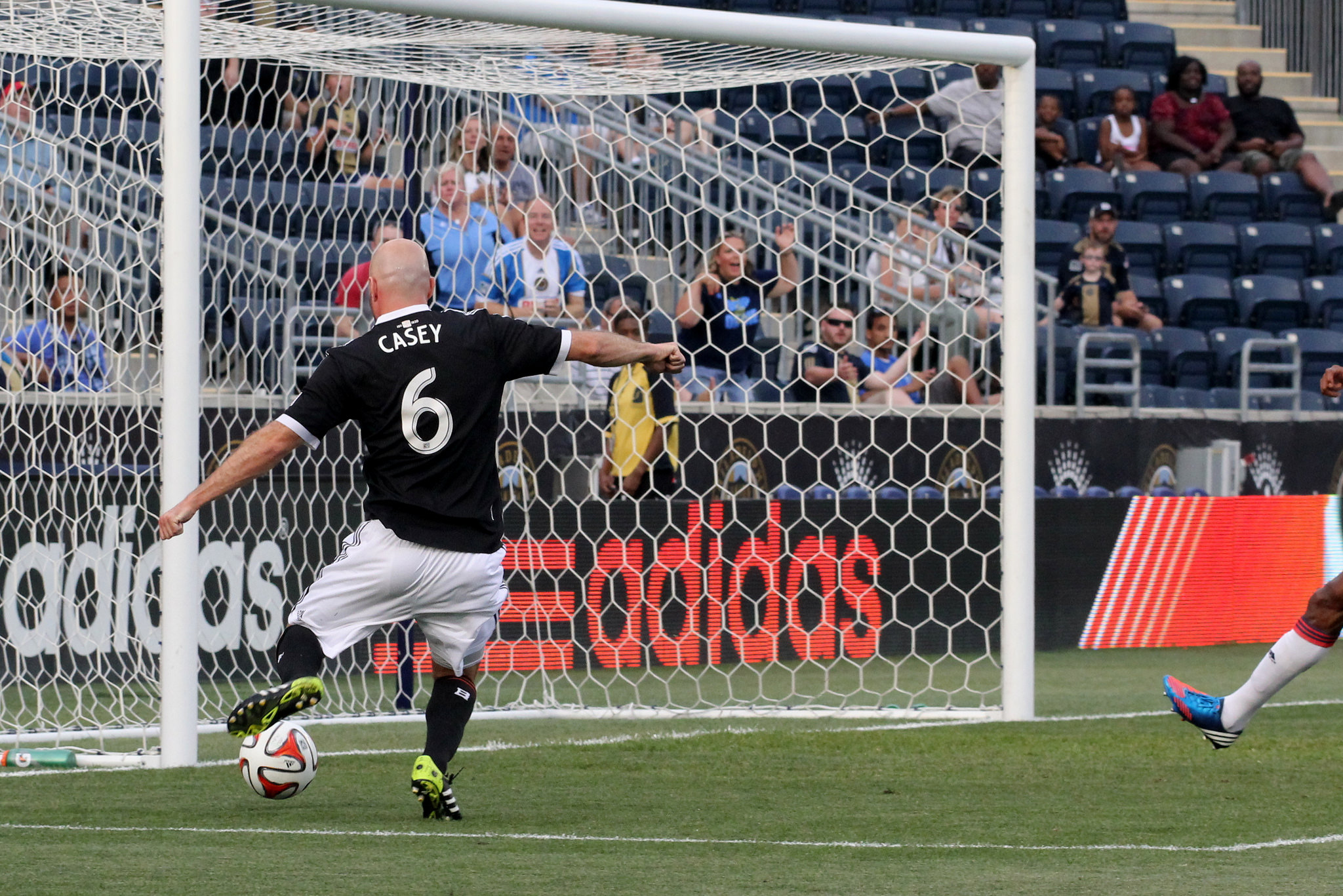 Casey beats former Union keeper Brad Knighton for the first goal pf the game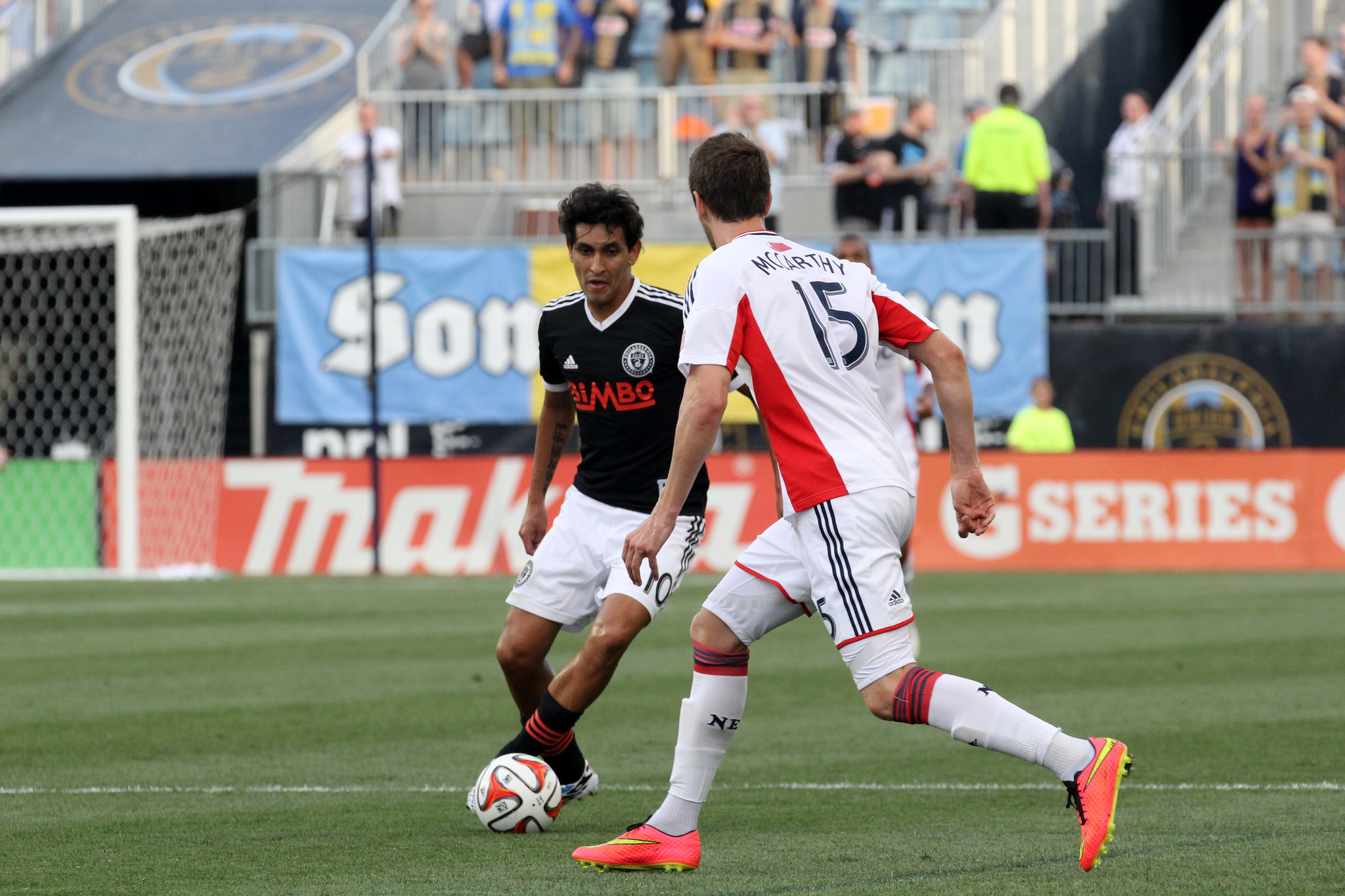 Cristian Maidana takes on Stephen McCarthy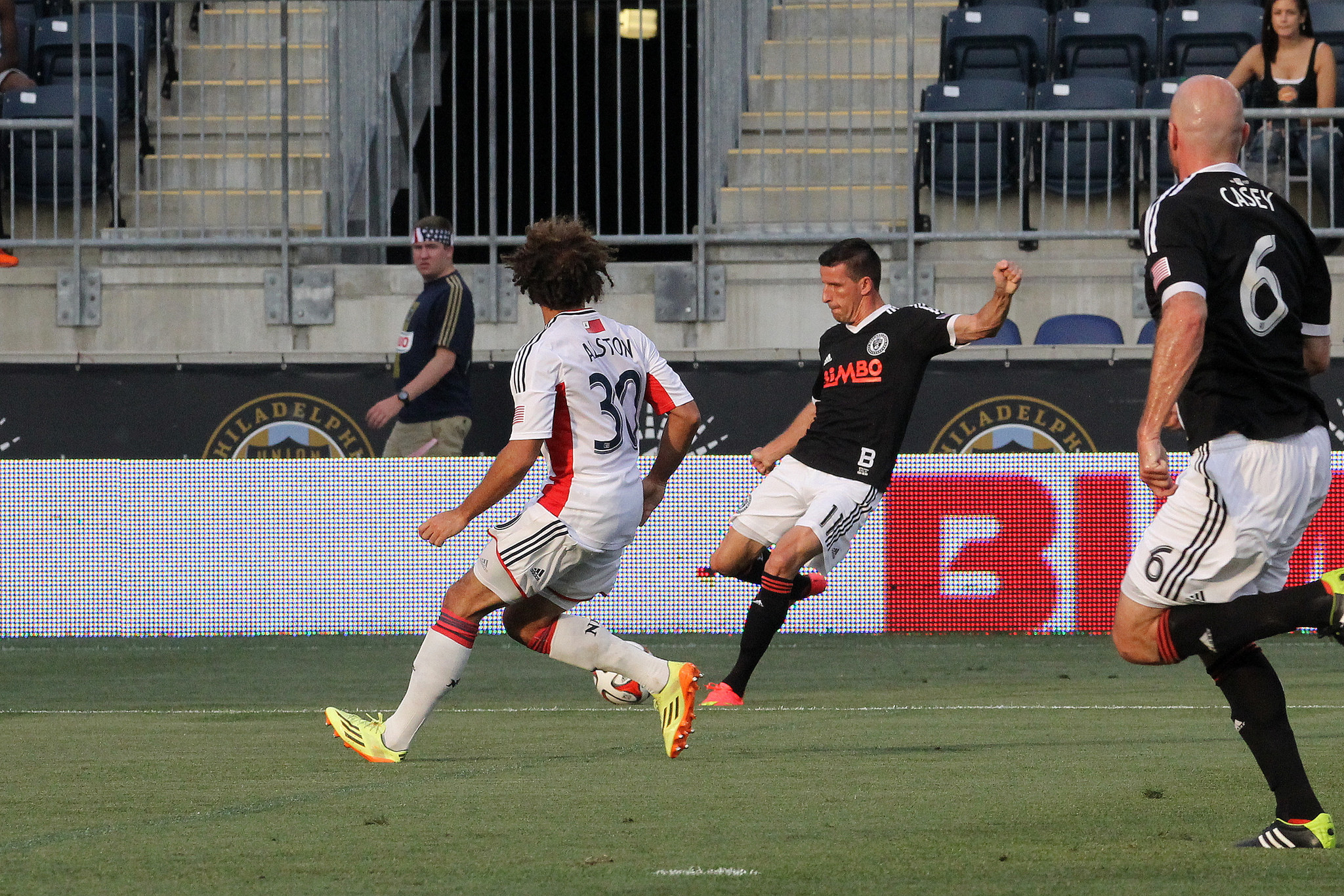 Le Toux crosses to Casey
Casey slides Alston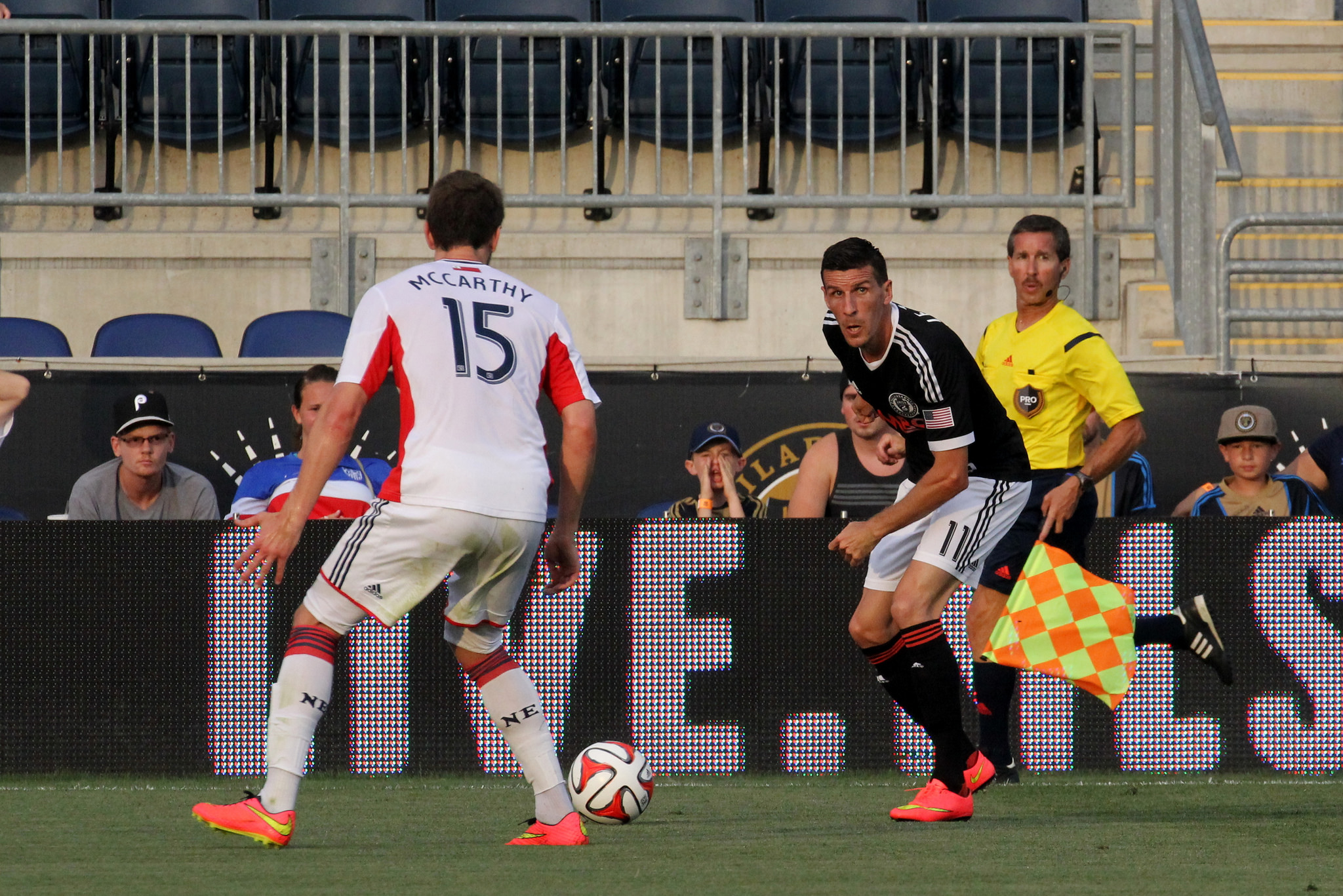 Le Toux lines up McCarthy
Brian Carroll tries to shake Lee Nguyen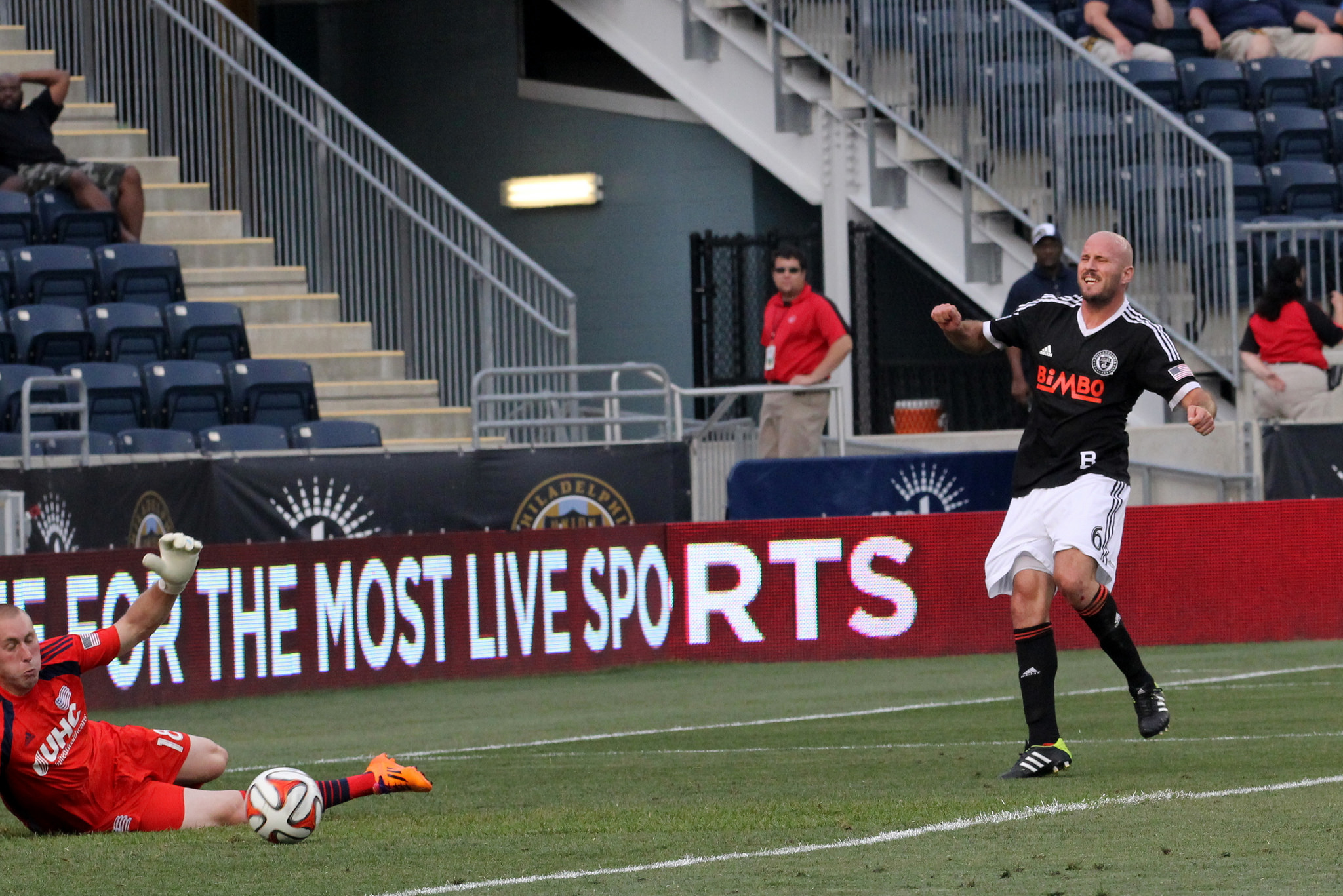 Casey almost beats Knighton for the second time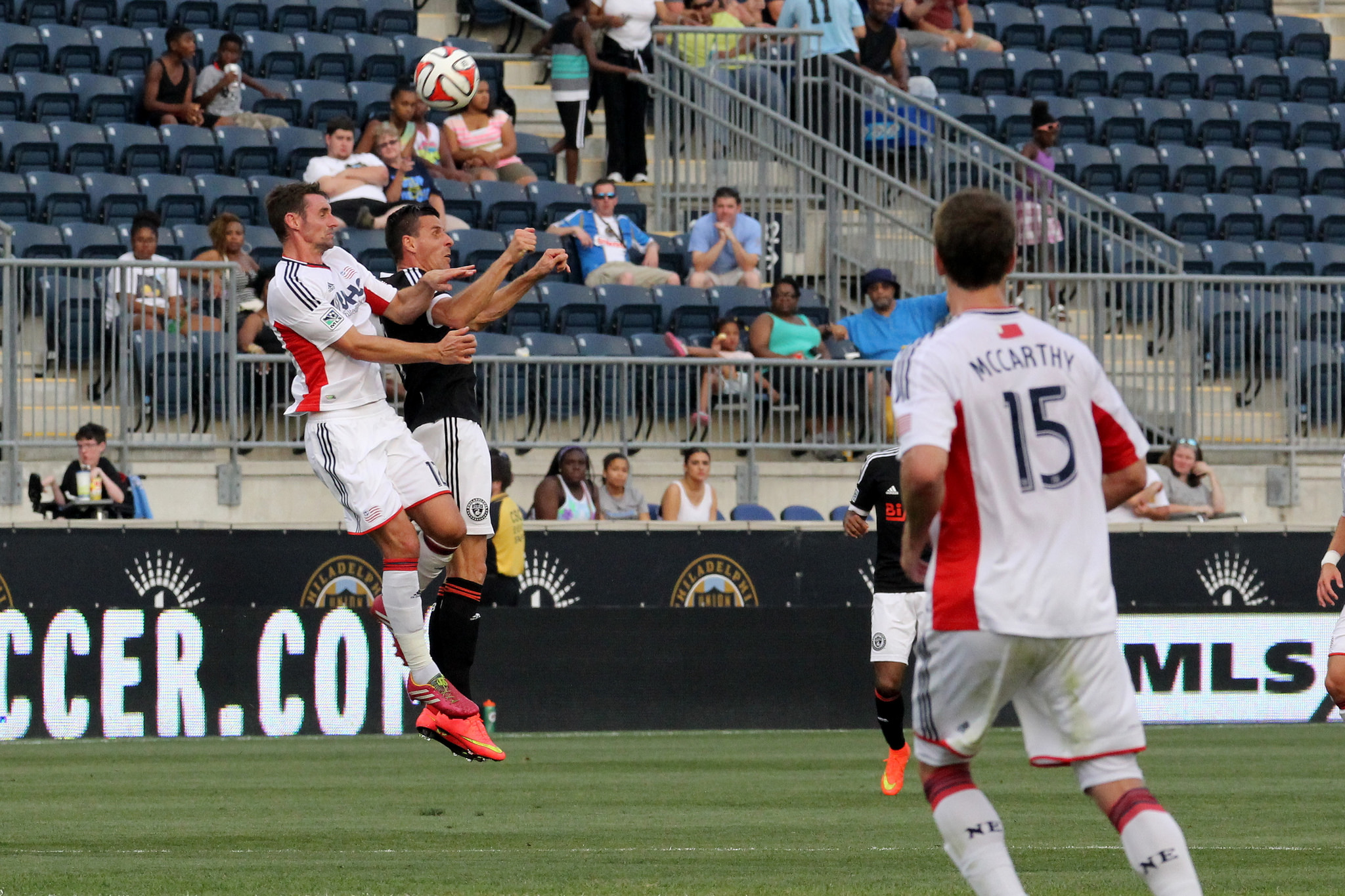 Le Toux goes head-to-head with Andy Dorman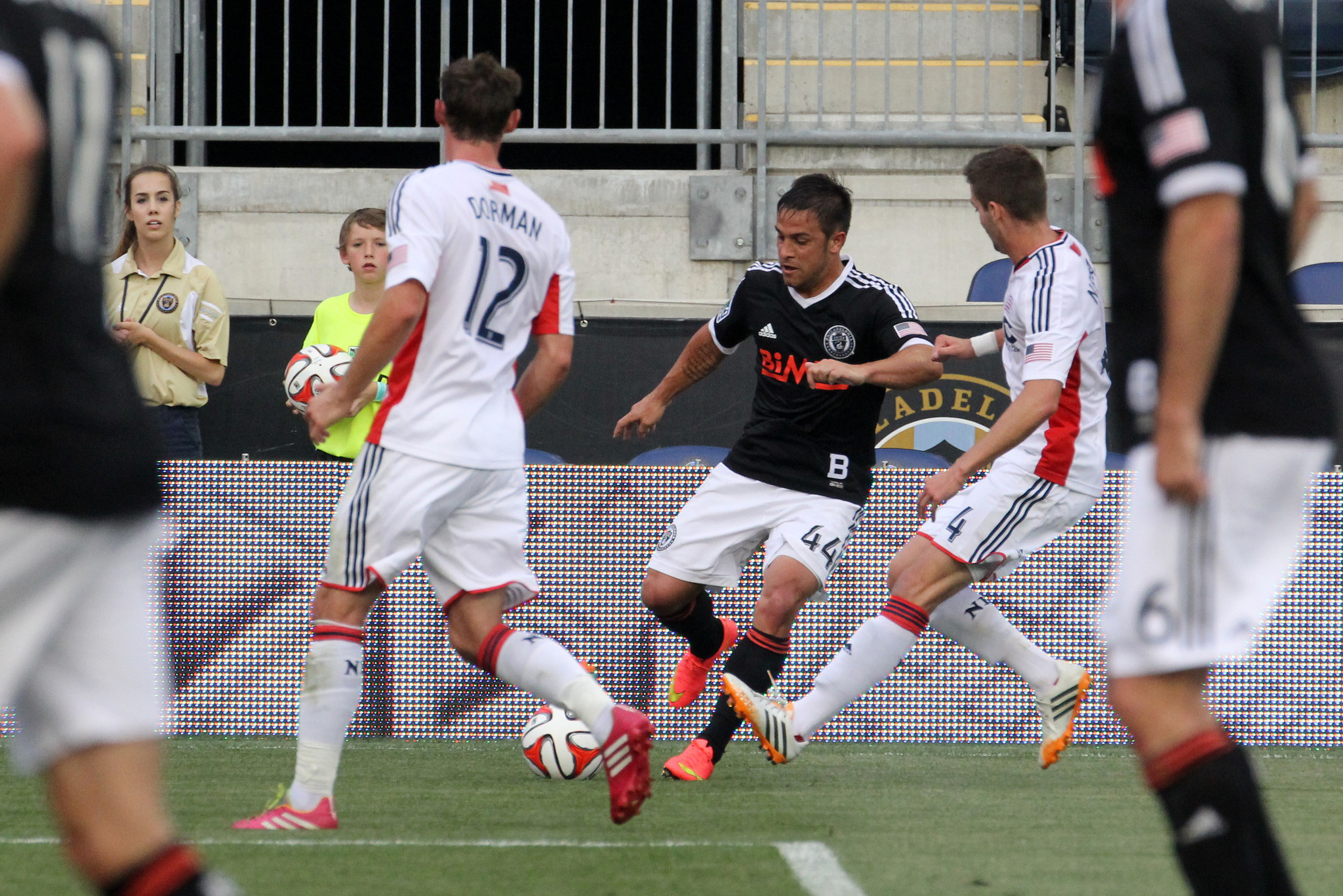 Danny Cruz tries to cross in traffic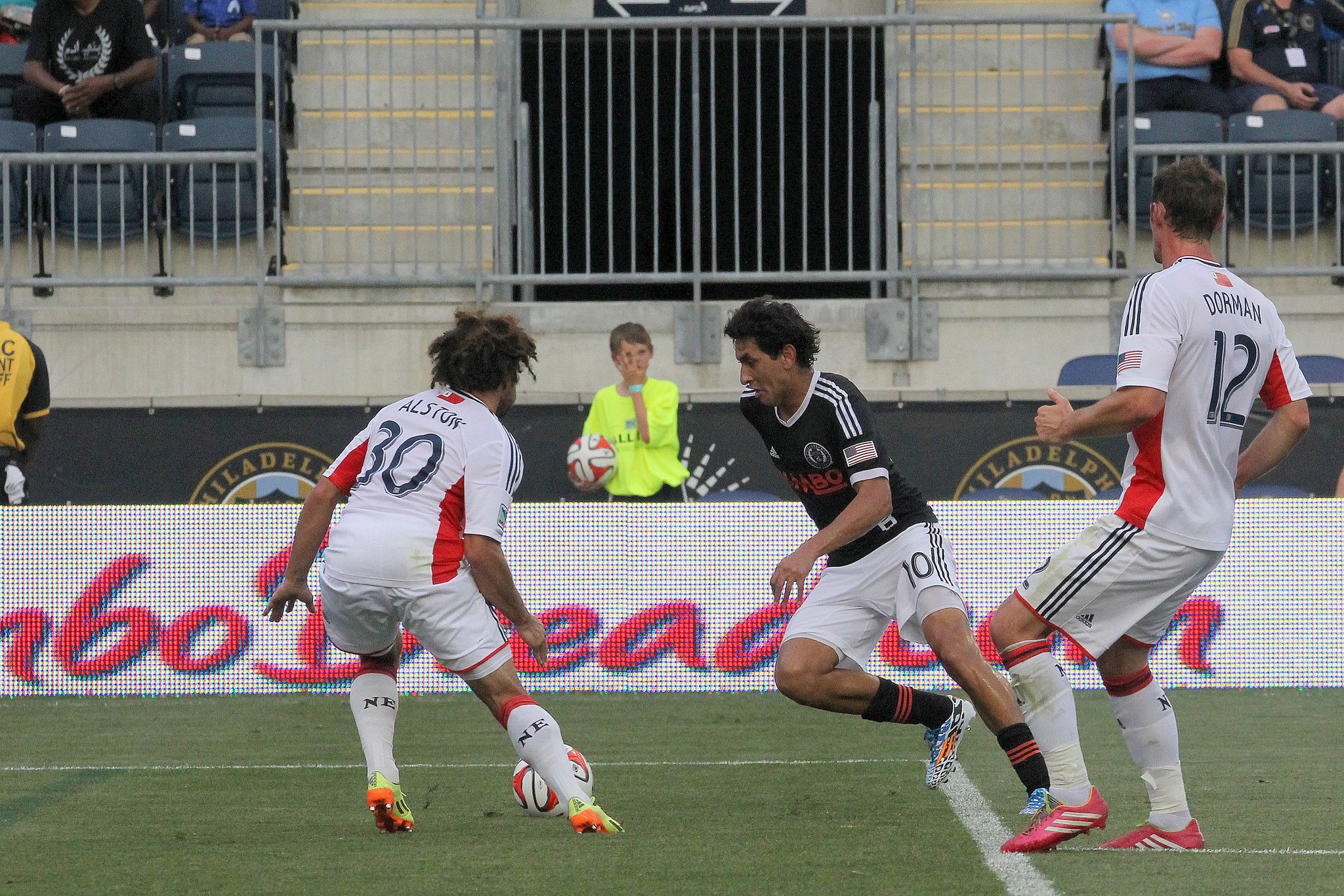 Maidana moves to create space for a shot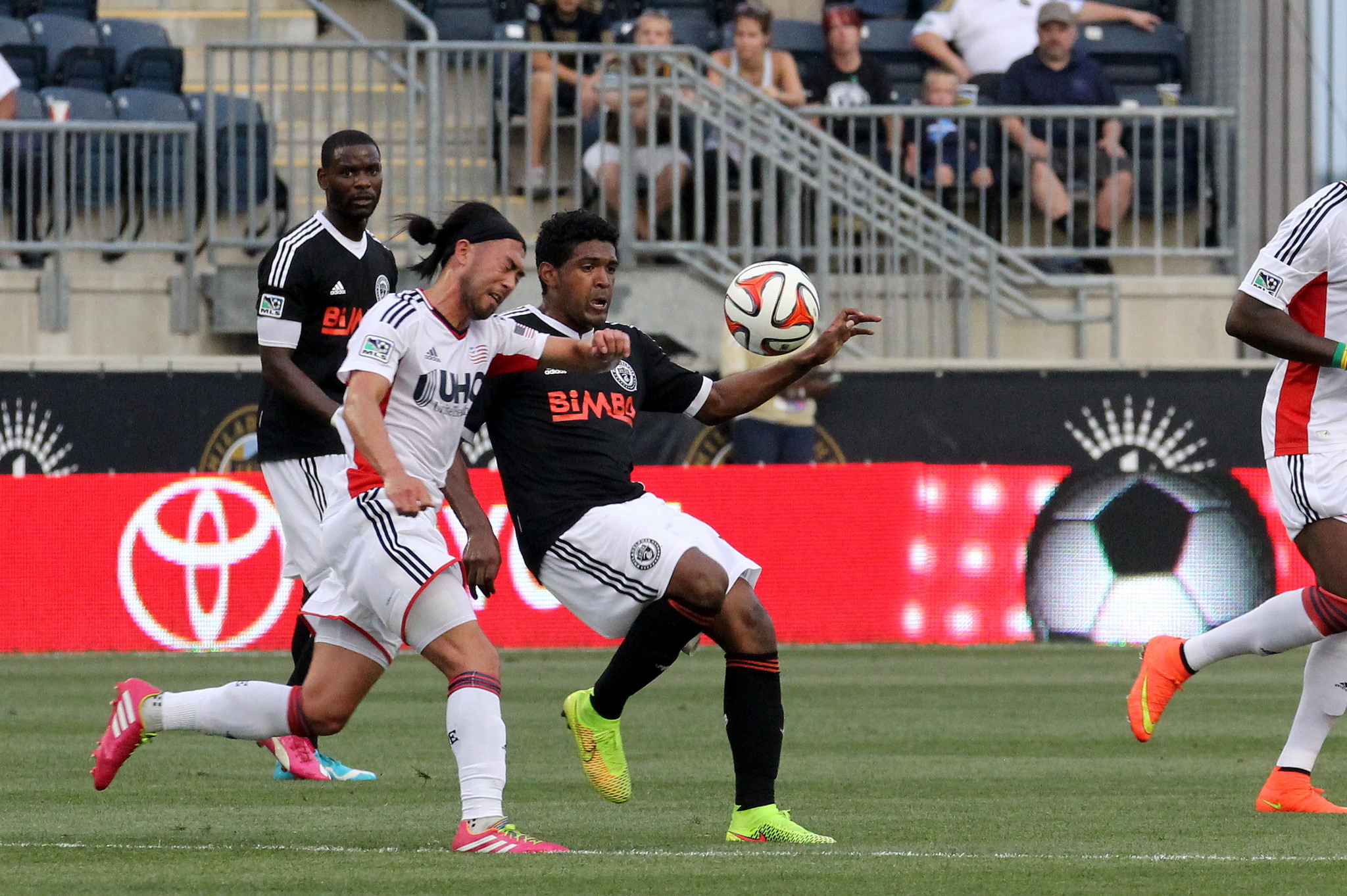 Sheanon Williams tries to clear before Nguyen gets a head on the ball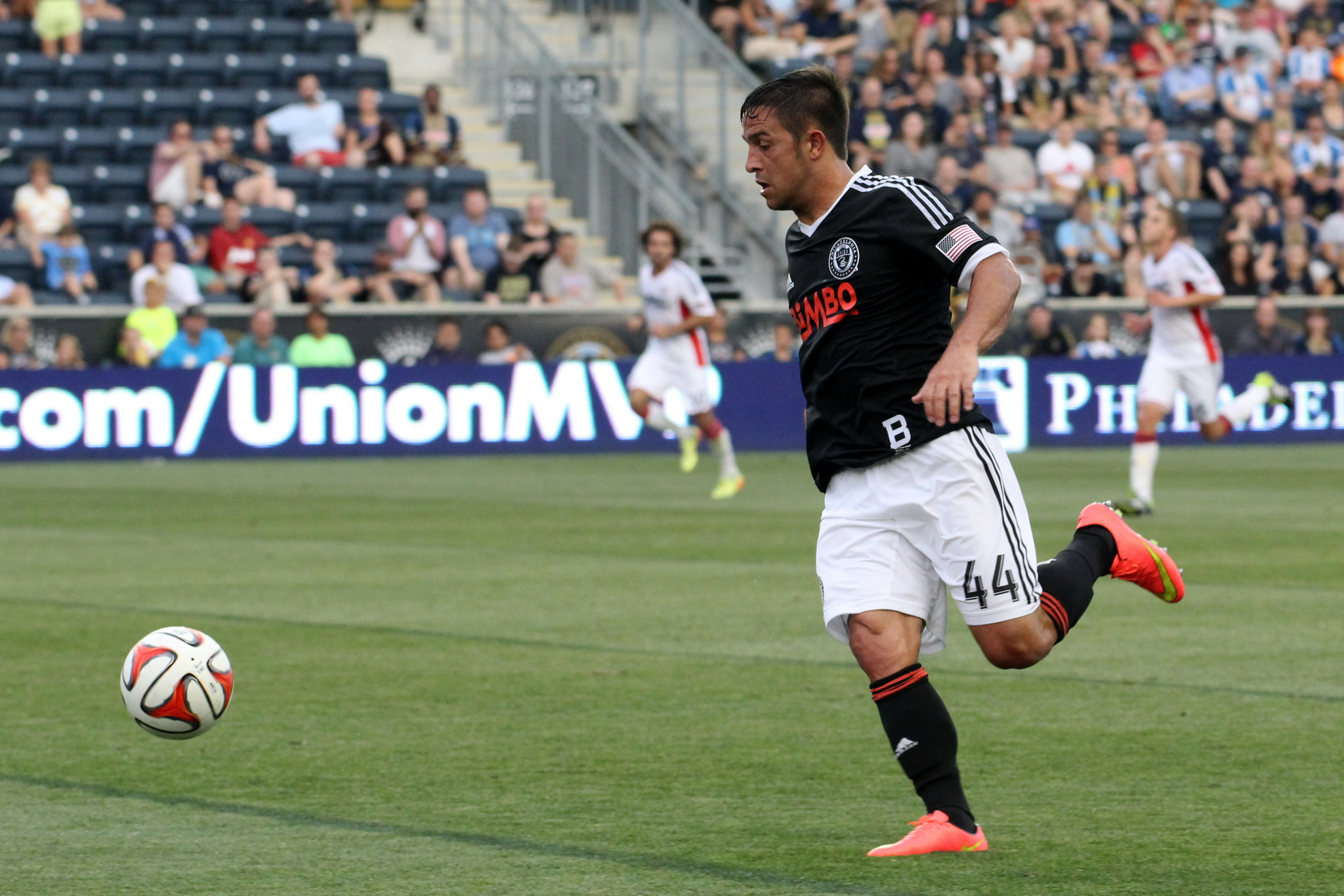 Cruz bolts down the wing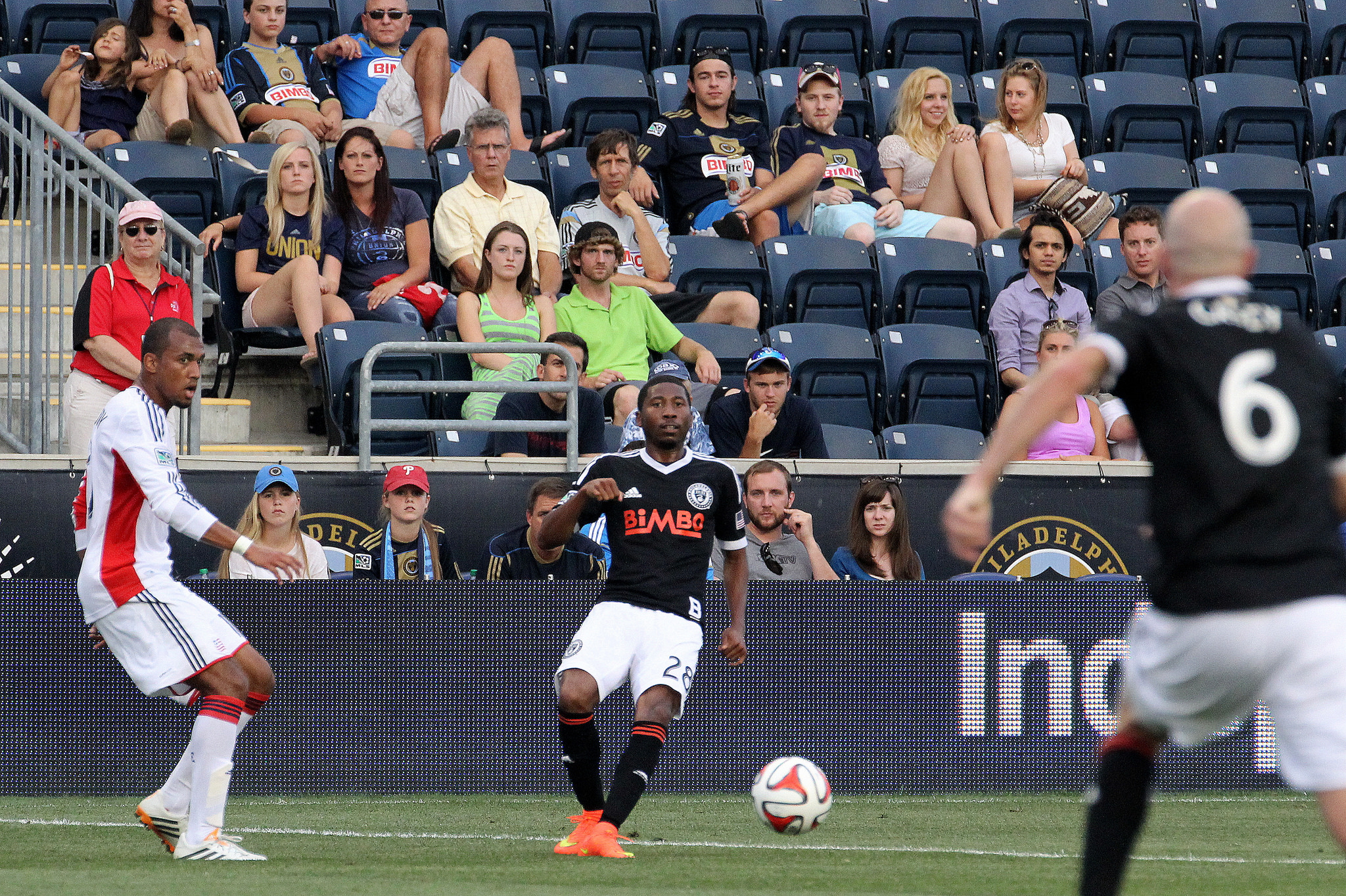 Ray Gaddis passes up to Casey
Knighton almost gets his hands around Le Toux shot…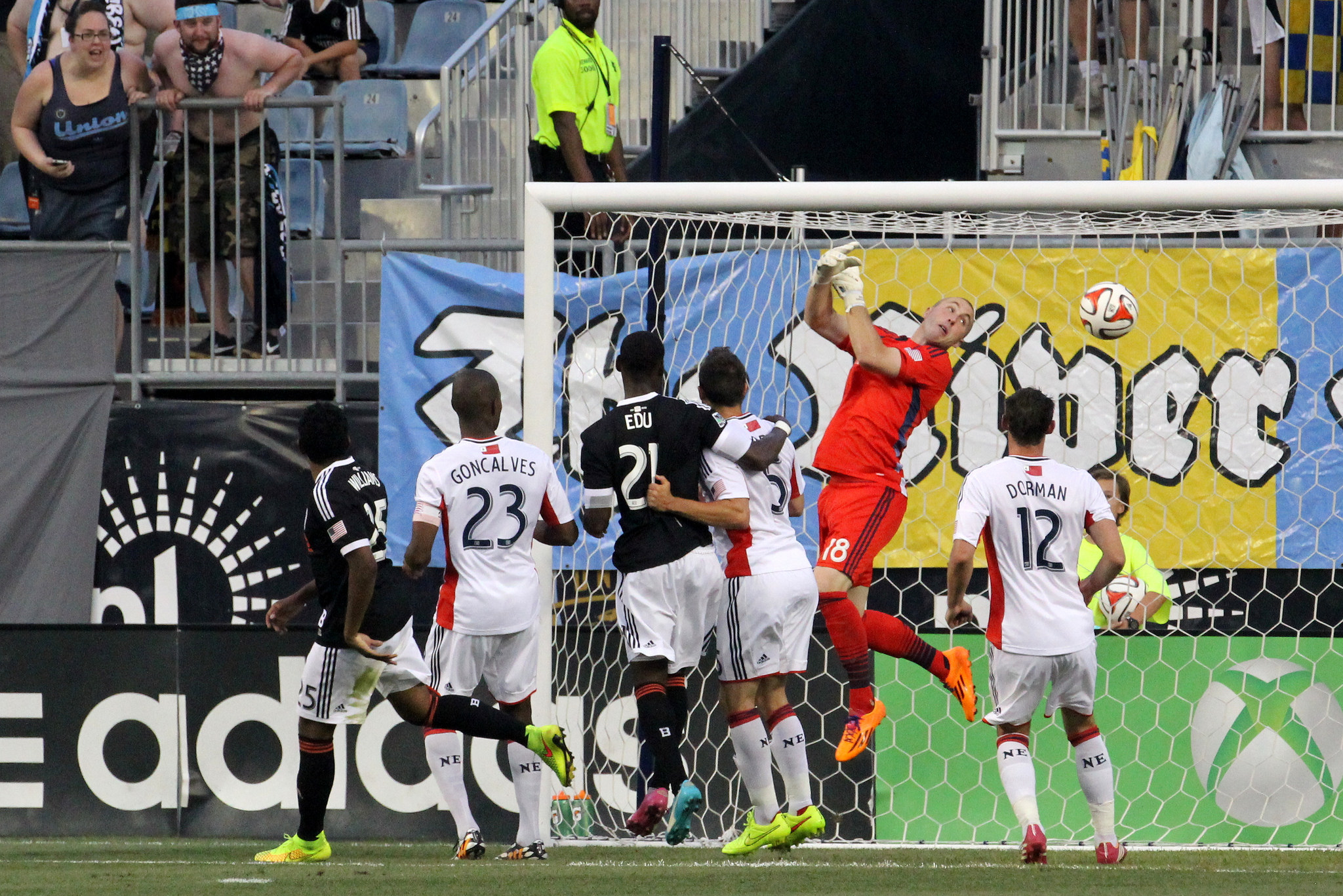 …but it finds its way to the back of the net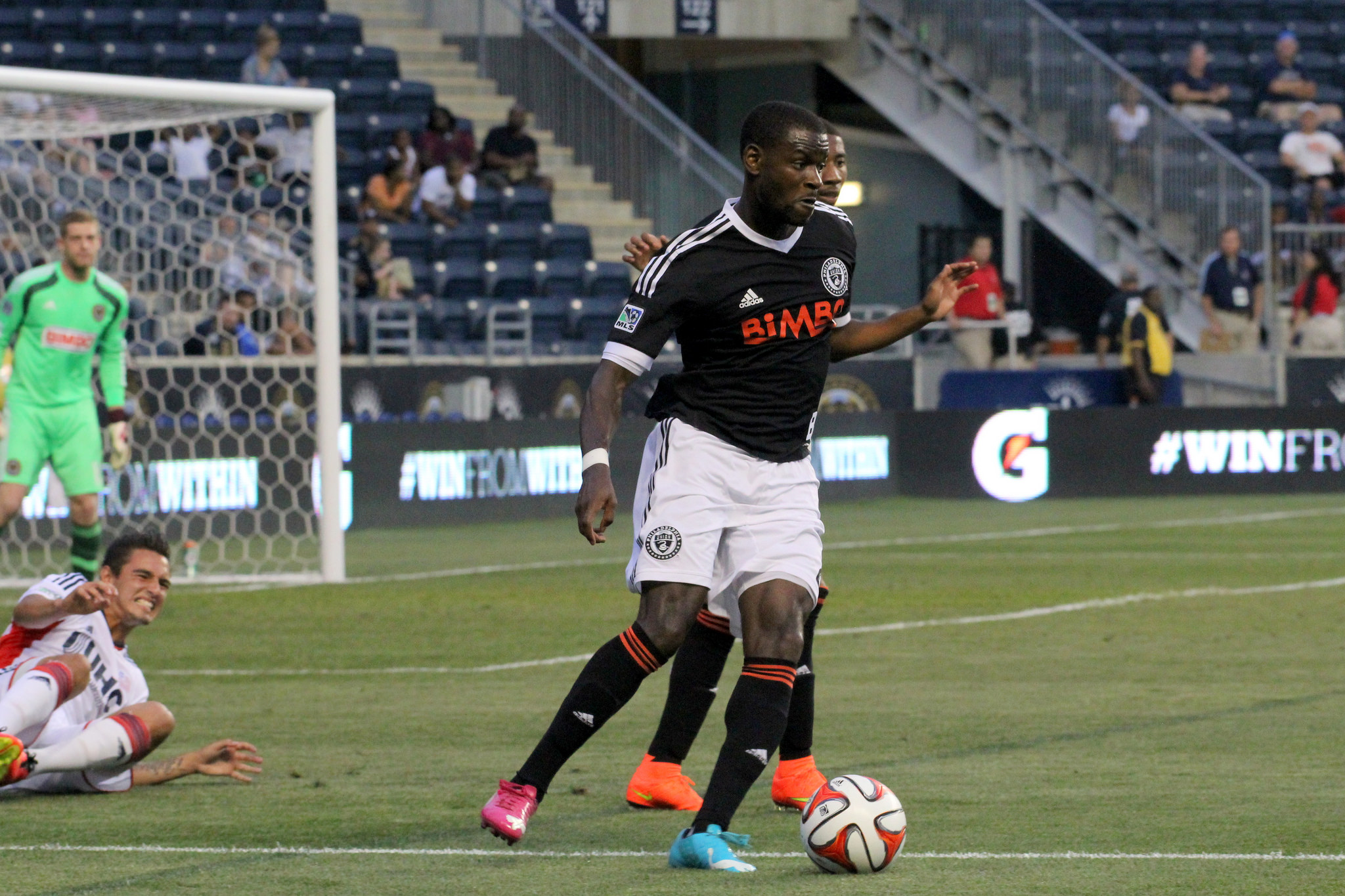 Maurice Edu dispatches Diego Fagundez and moves up field
Casey take another blow to the back of the head with no call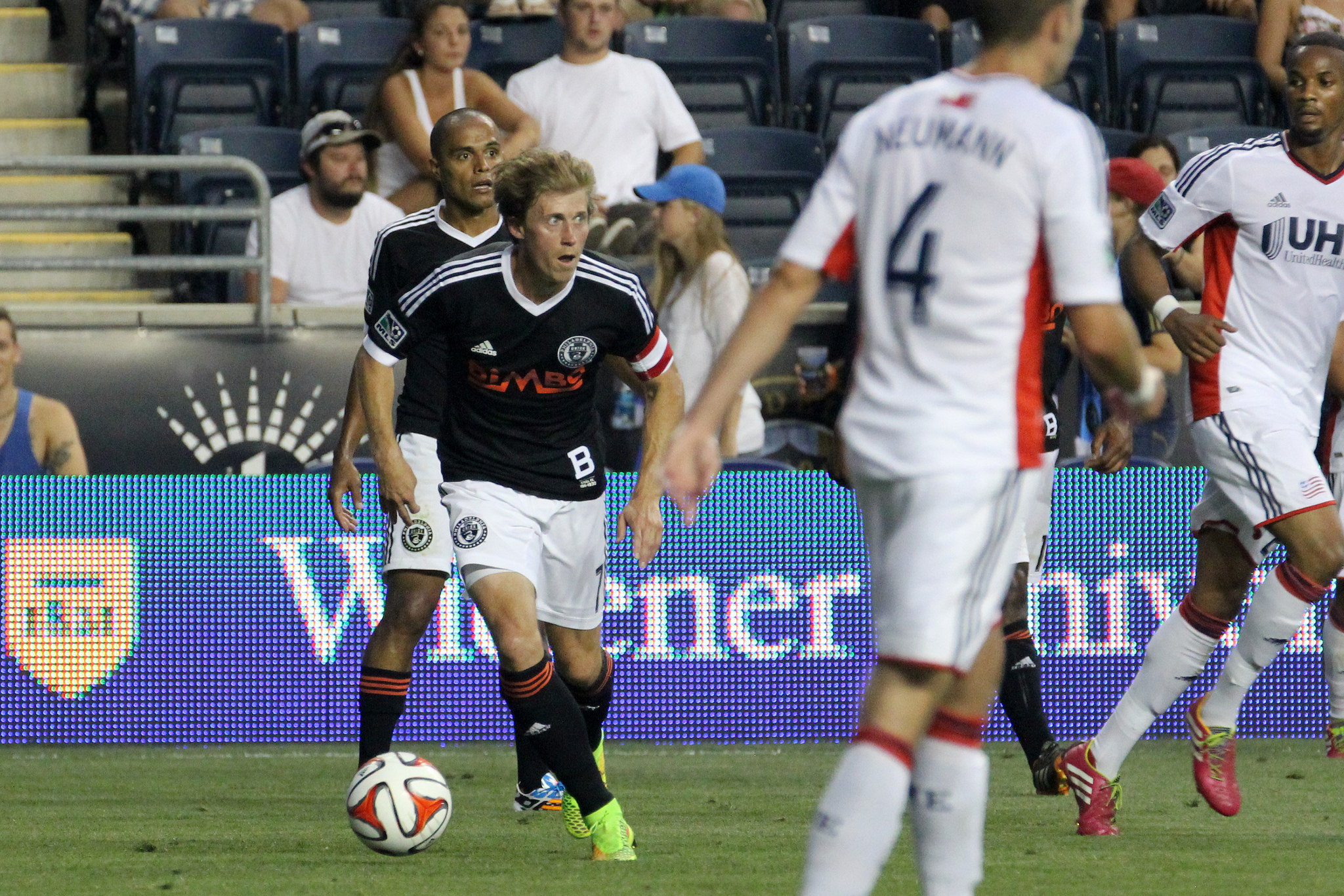 Carroll scans for an outlet
The field and stands empty for the hour-long rain delay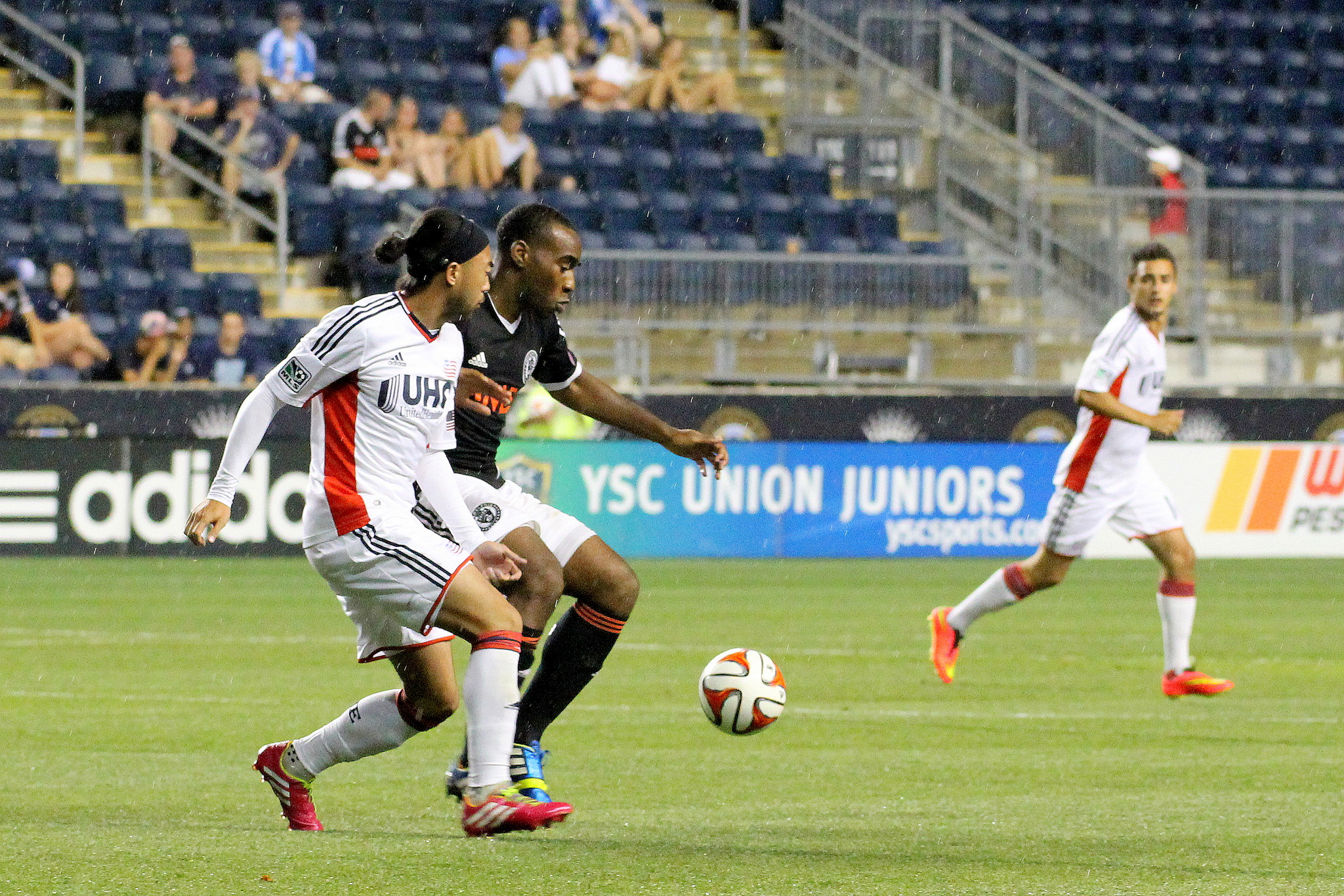 Amobi Okugo beats Nguyen to the ball
Fabinho looks to clear before Teal Bunbury arrives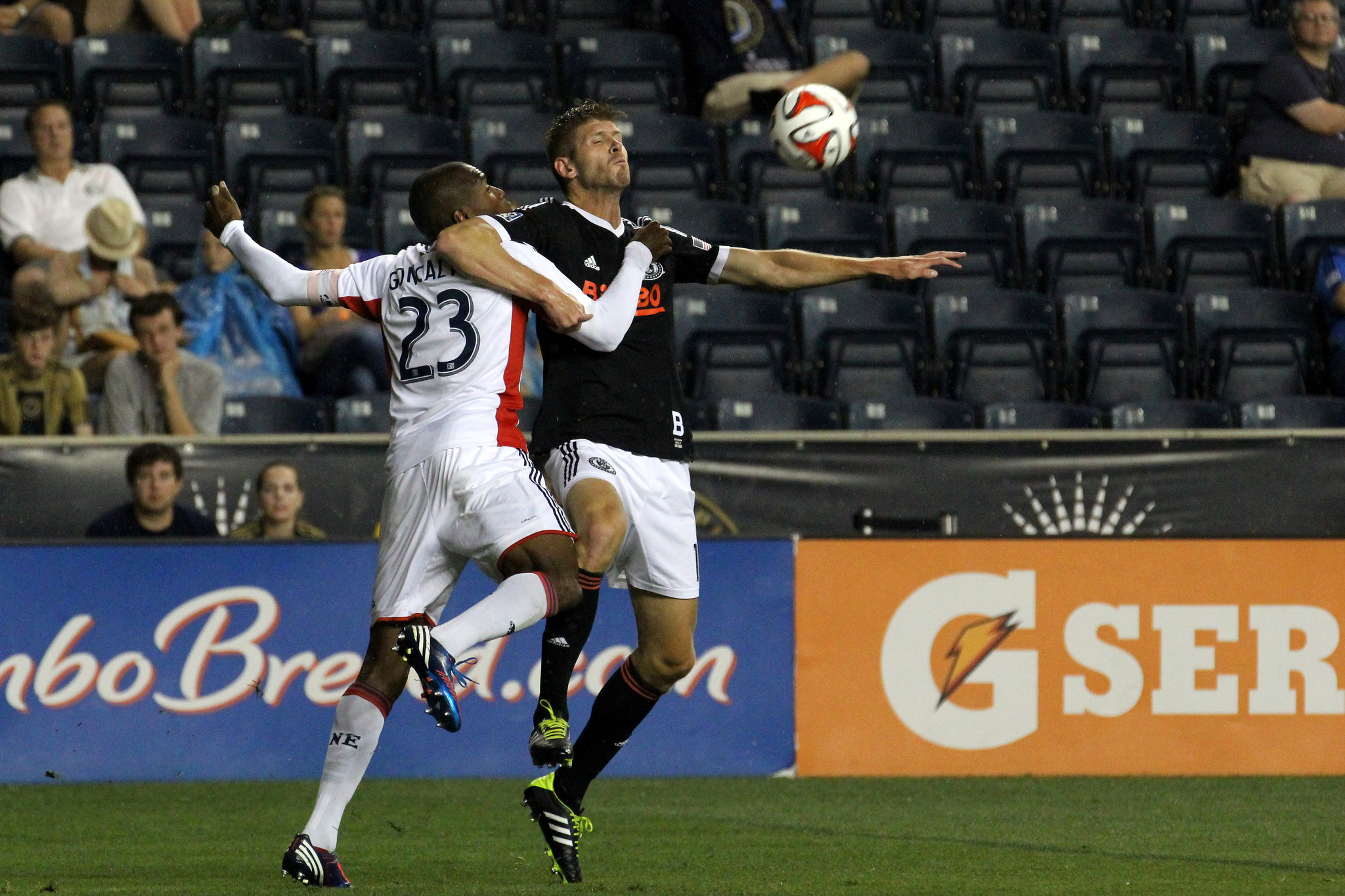 Jose Goncalves gives Aaron Wheeler more than just the ball against his chest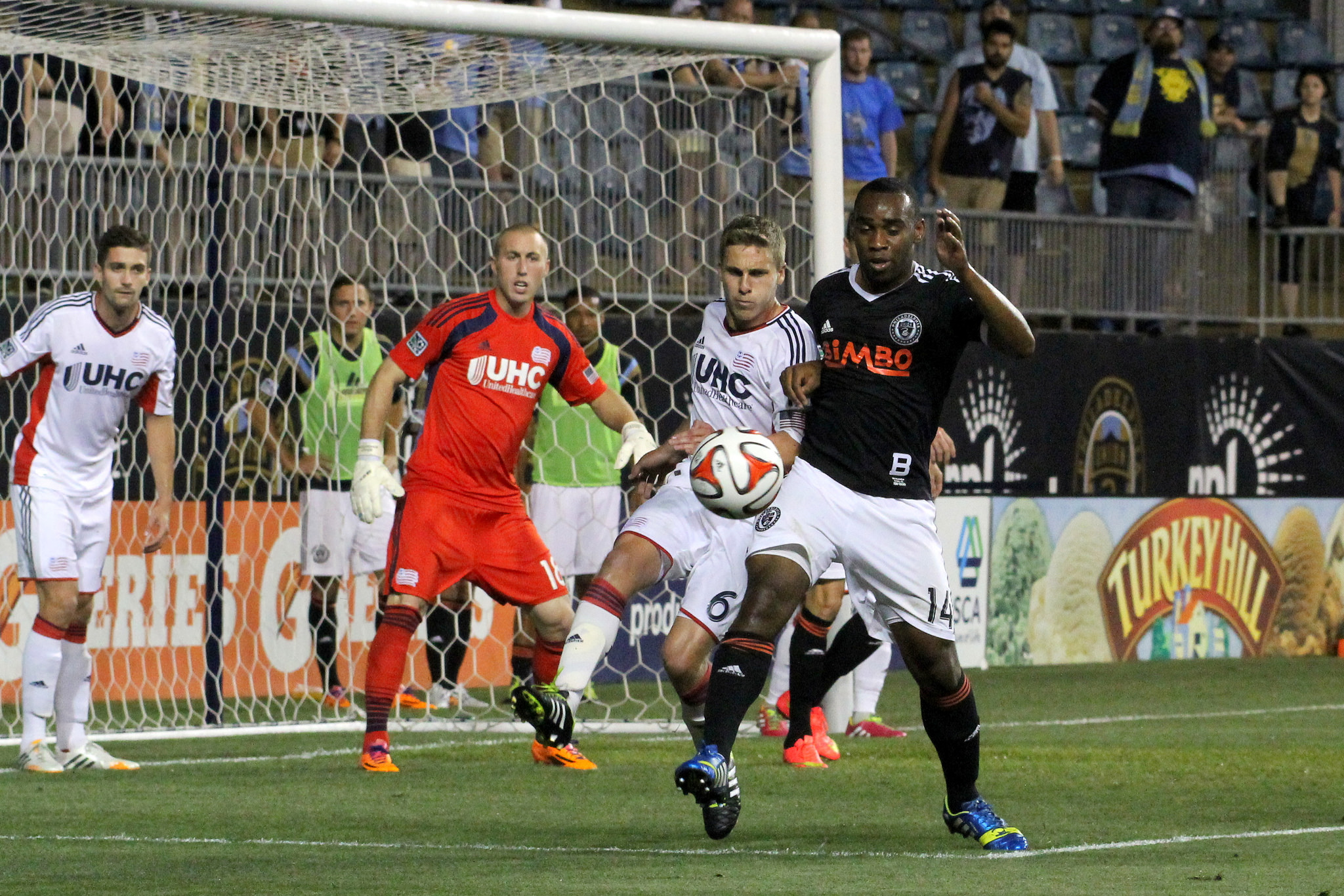 Okugo tries to help out on offense
Knighton gathers the ball before Williams arrives
Zac MacMath wasn't too busy but he did need to make a save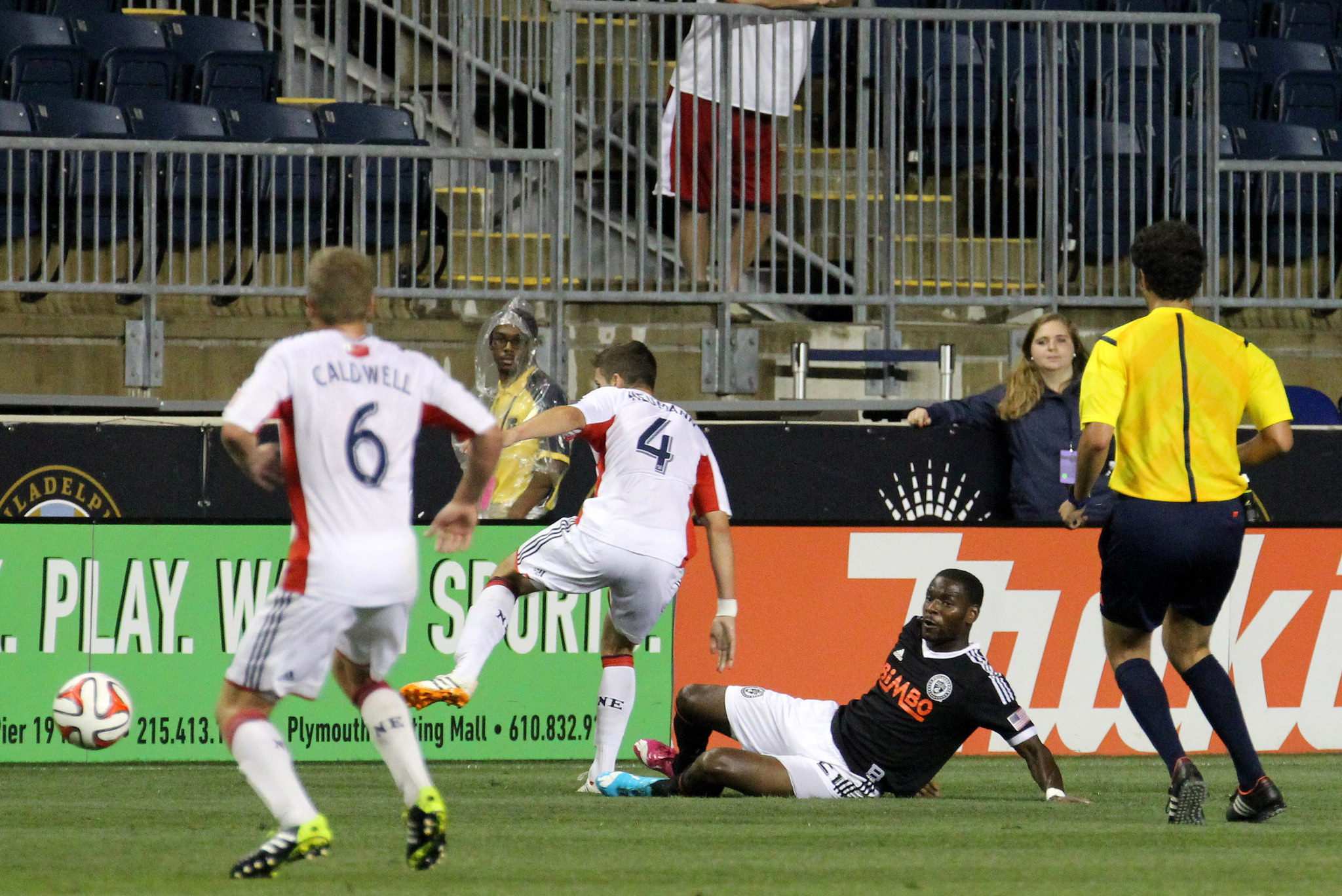 Edu slides to clear the ball from Neumann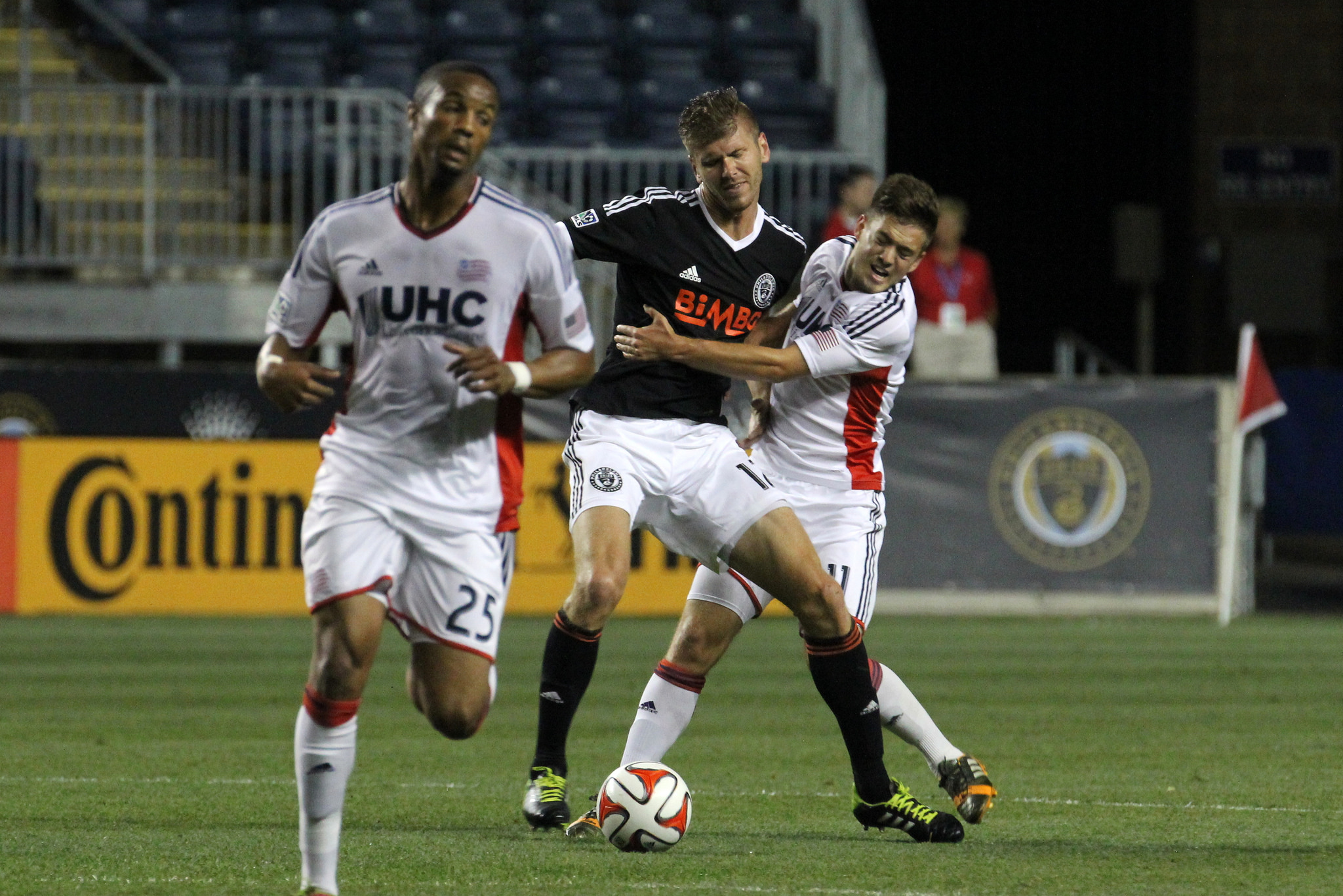 Wheeler is held up by Kelyn Rowe
Fred gets into the game for the final minutes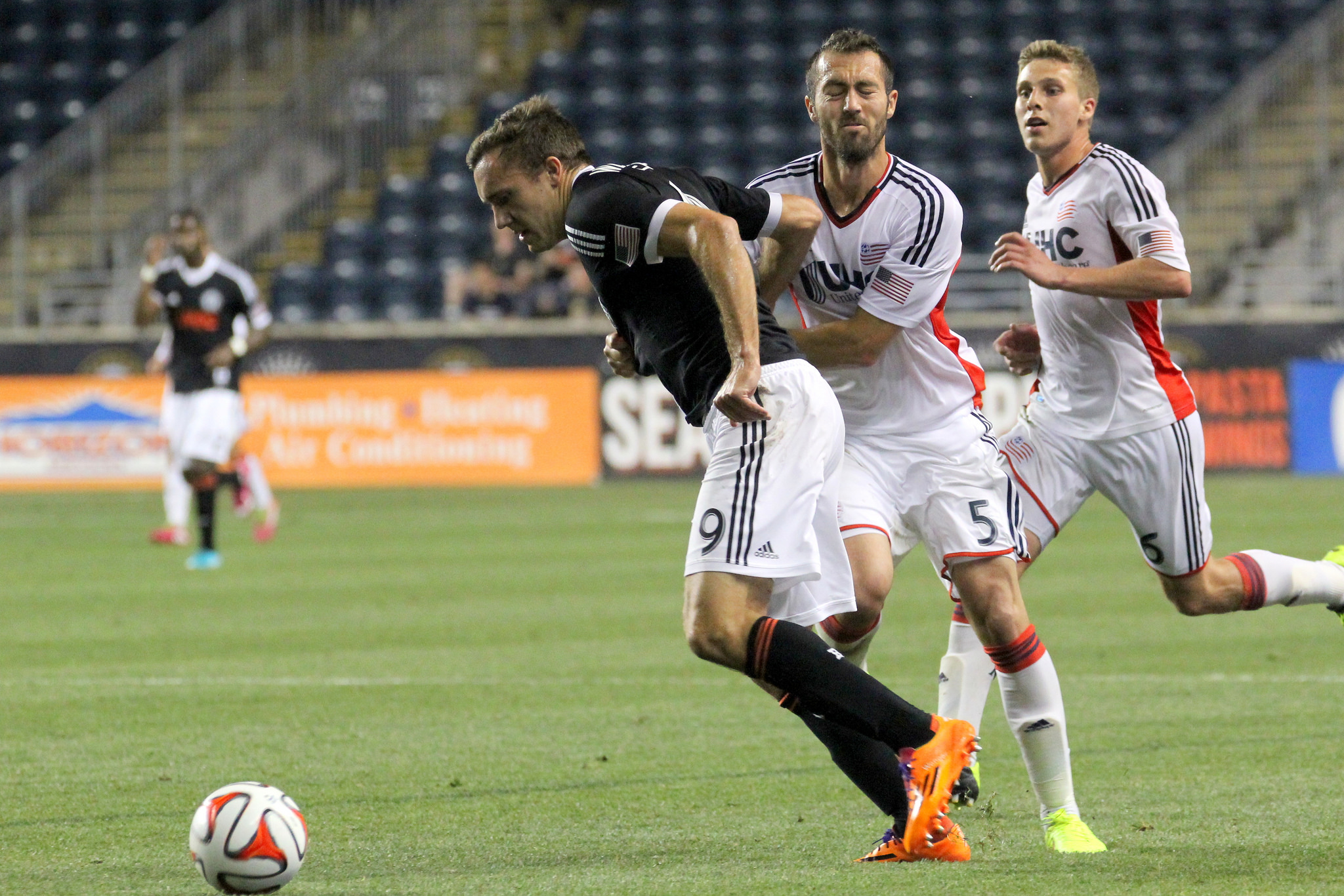 Andrew Wenger gets a little tug from A.J. Soares
For more photos, check out Paul's Flickr page and feel free to leave comments.