PSP photographer Paul Rudderow was on hand Tuesday night for the Fourth Round of the U.S. Open Cup as the Philadelphia Union barely escaped elimination with a 3-1 extra time win against their USL PRO partner Harrisburg City Islanders. Here's a look at what he saw.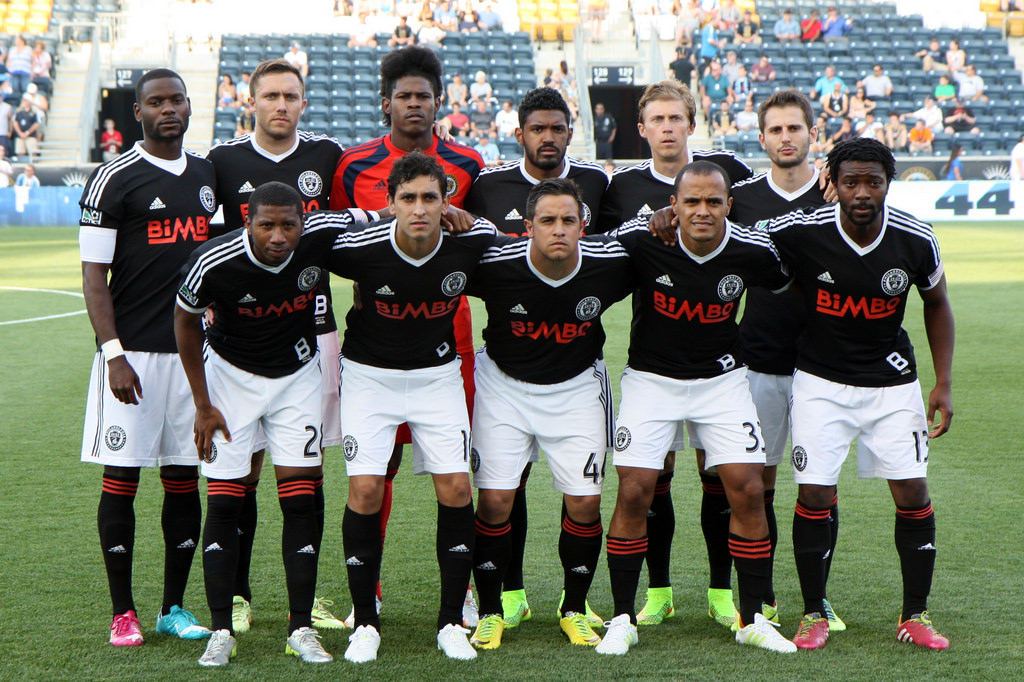 Union starting XI for the fourth round of the US Open Cup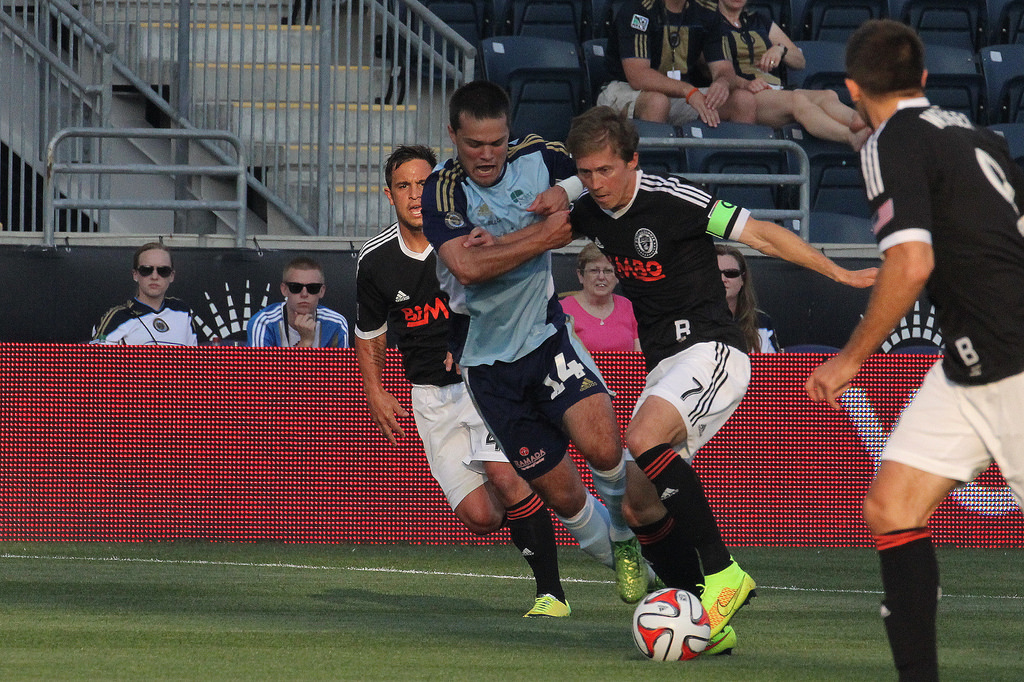 Brian Carroll fights off Danny DiPrima
At center back for the night, Maurice Edu fires one forward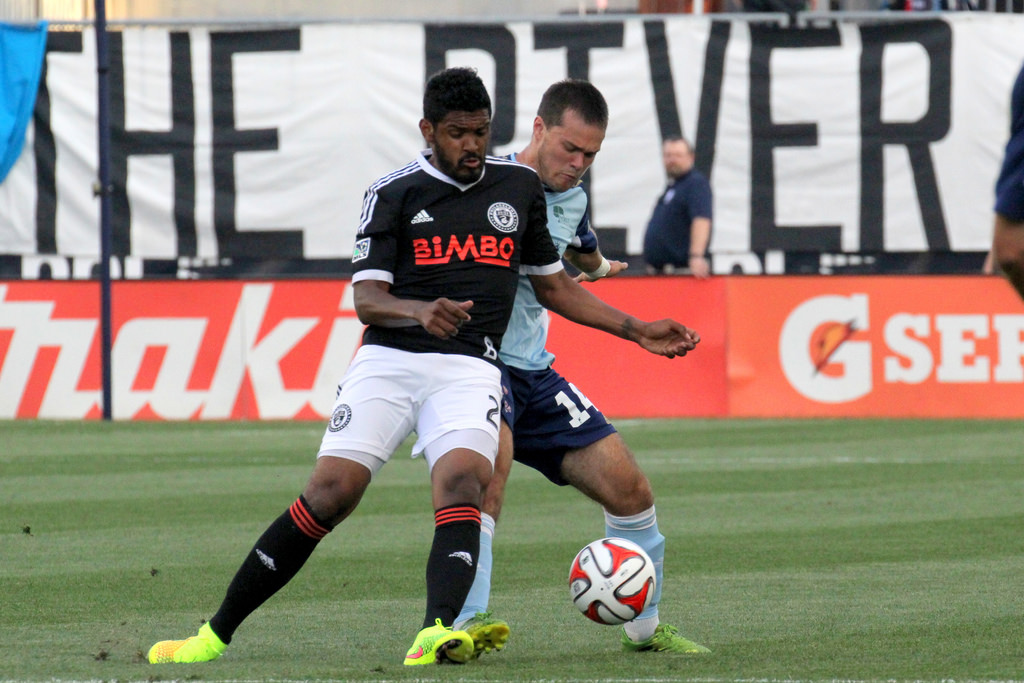 Sheanon Williams shields off DiPrima
Cristian Maidana cuts back at the top of the eighteen
Jose Barril looks to shake Fábinho
Michael Lahoud hits a long one across field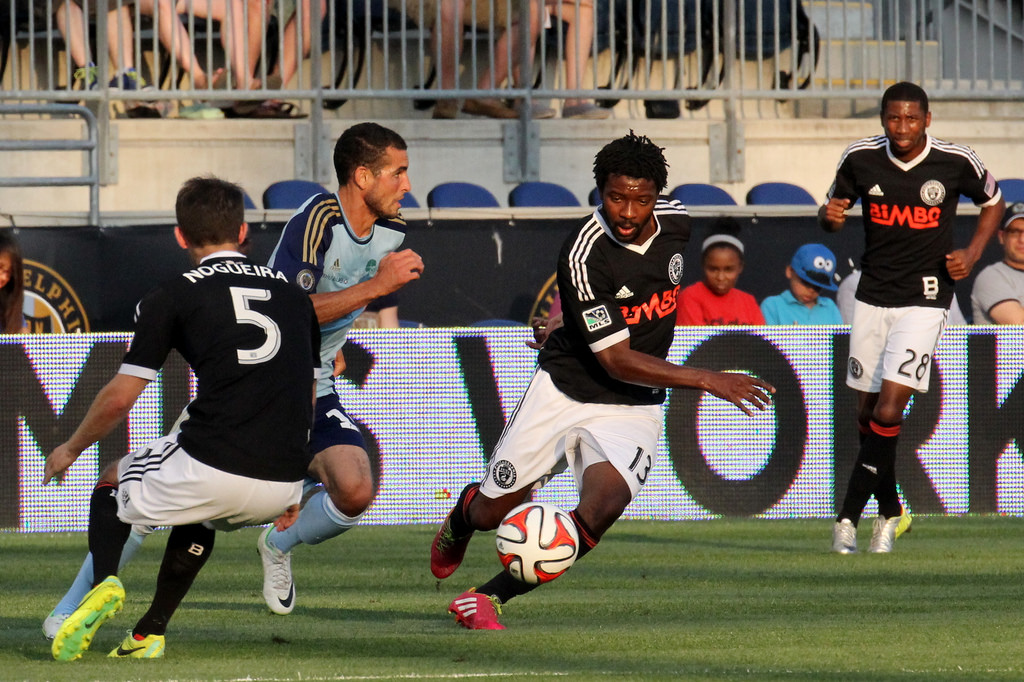 Morgan Langley splits Lahoud and Vince Nogueira
Maidana pushes past Colin Zizzi
Ray Gaddis can't get his cross past Jason Pelletier
Lahoud settles under pressure from Yann Ekra
Nogueira goes to work on Shane Johnson
Coady Andrews deflects a shot by Danny Cruz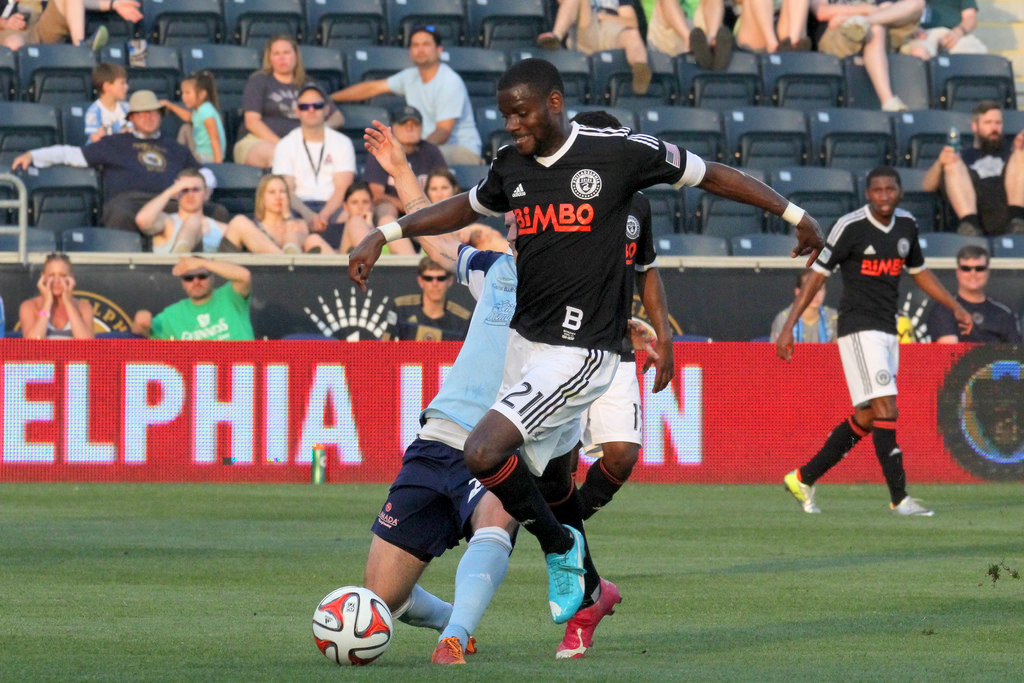 Edu avoids a heavy tackle from behind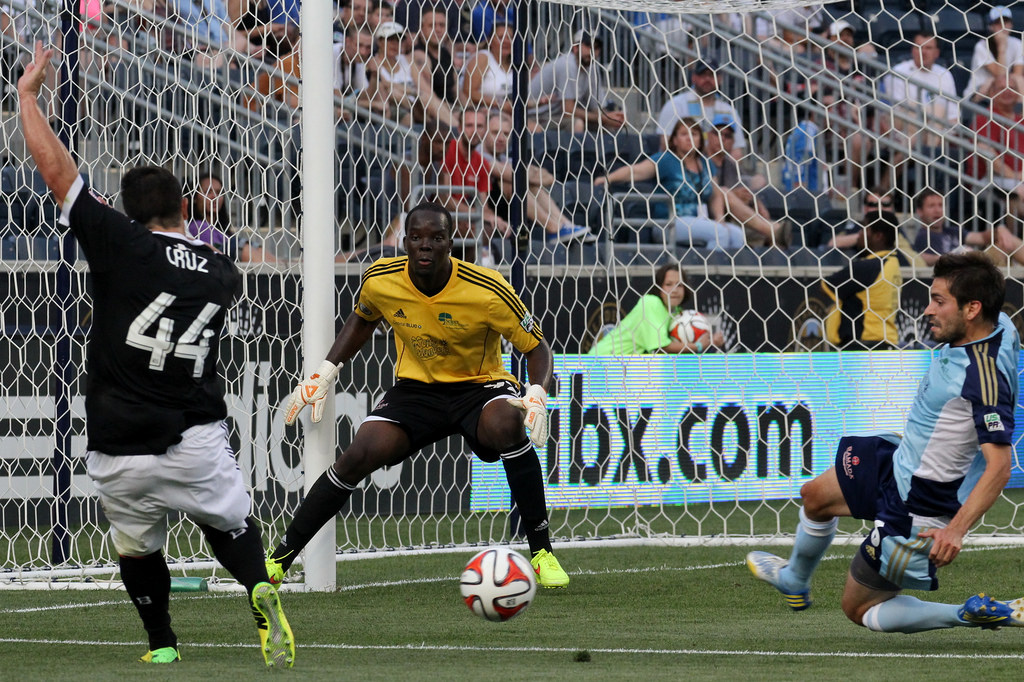 Brian Sylvestre is prepared but Cruz's shot goes wide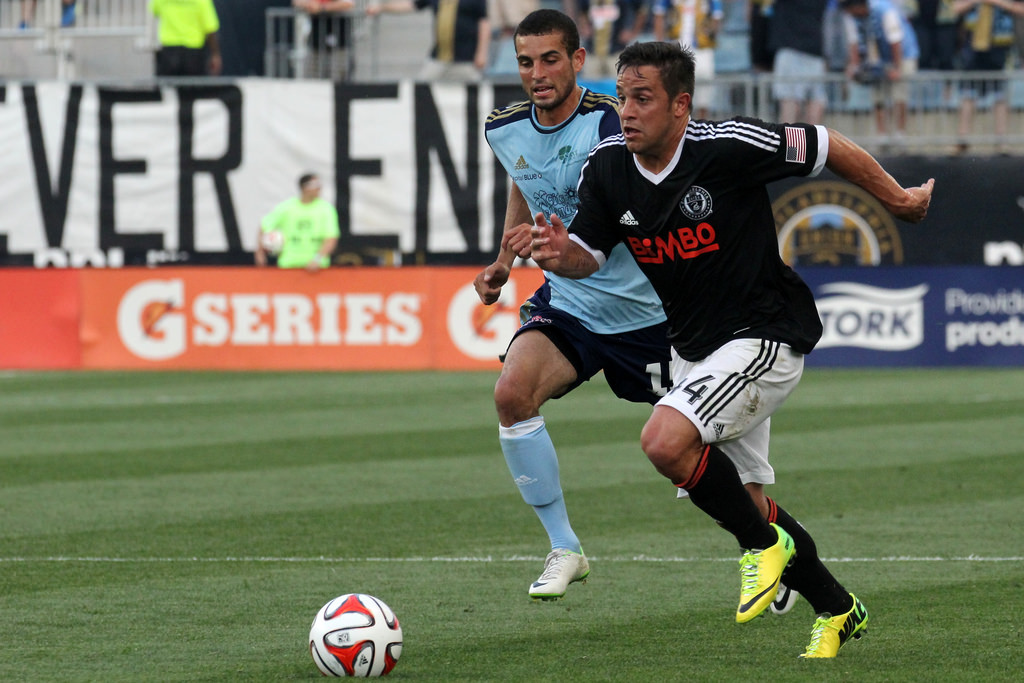 Cruz gets some separation from Langley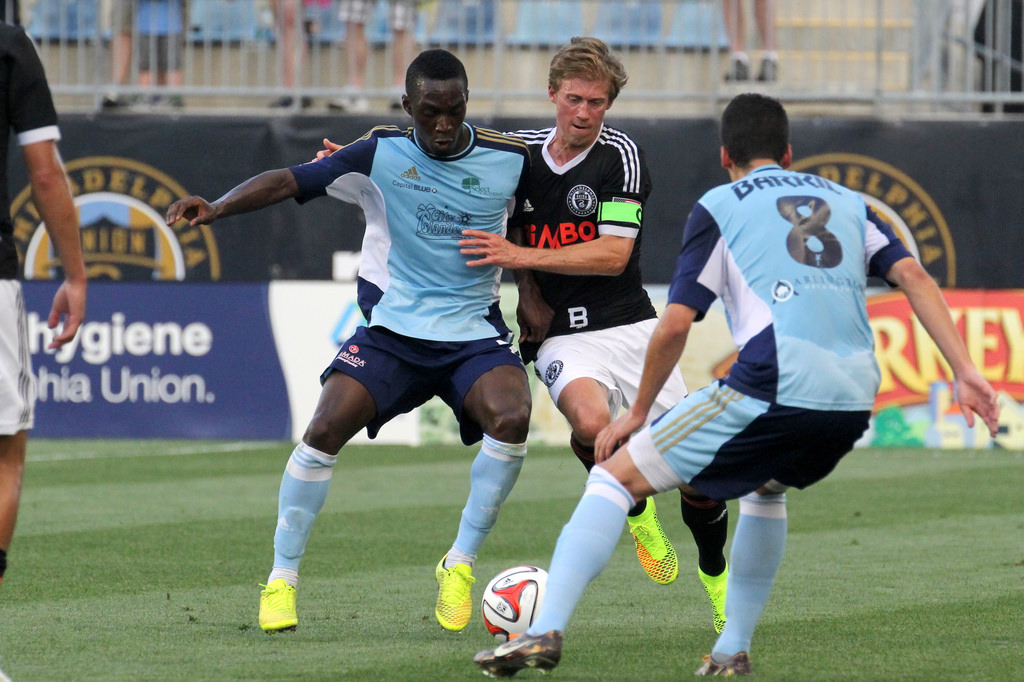 Ekra gets position on Carroll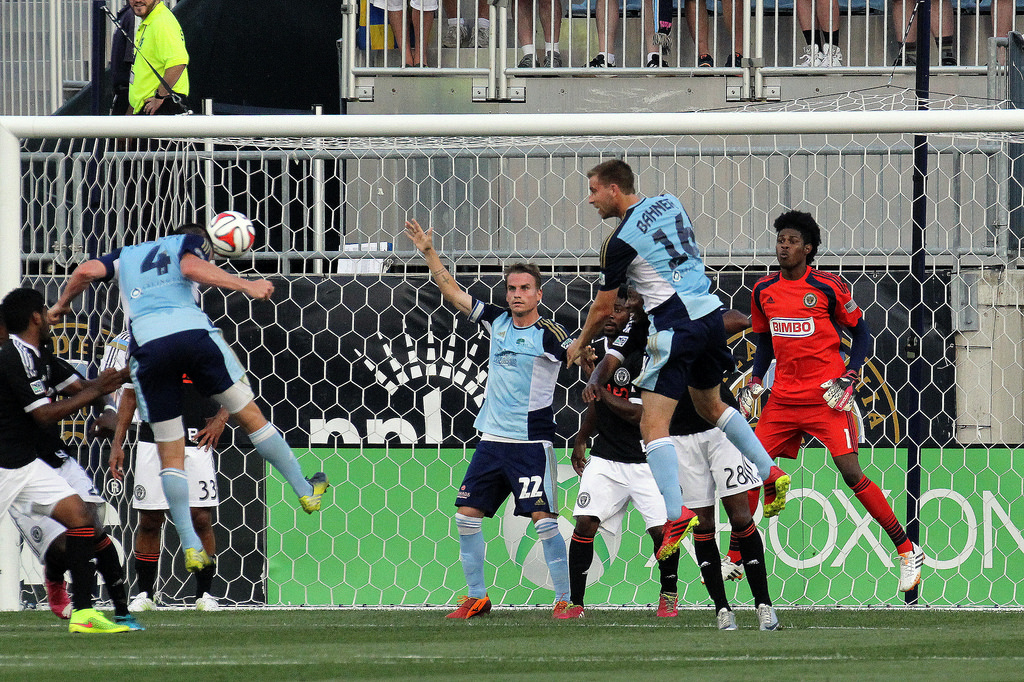 Andre Blake blocks Andrews header but Pelletier puts in the rebound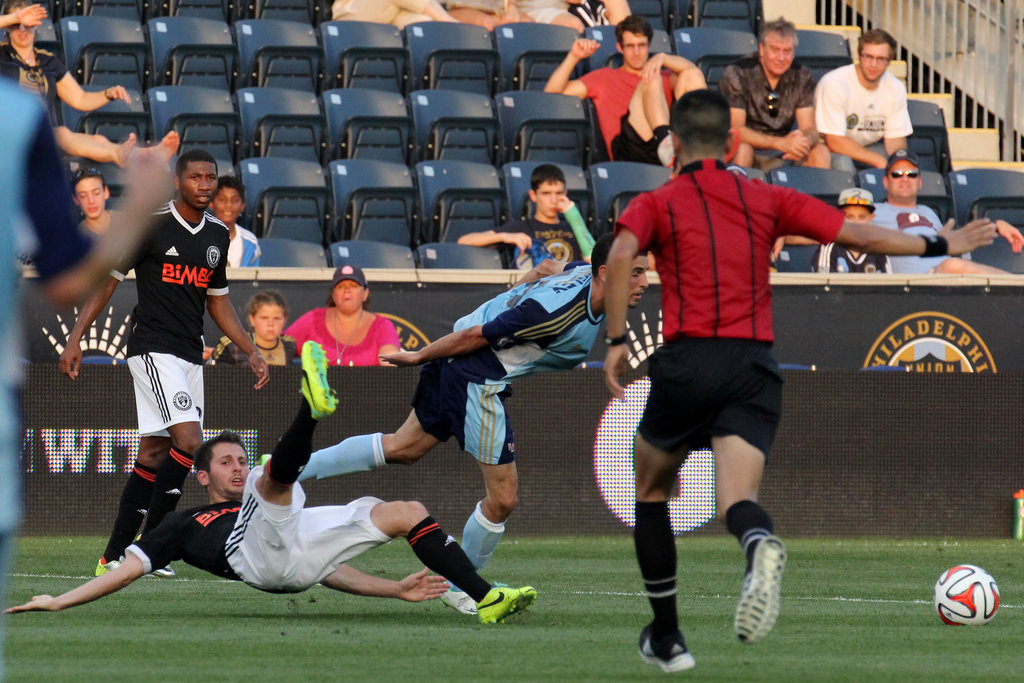 Langley throws Nogueira to the ground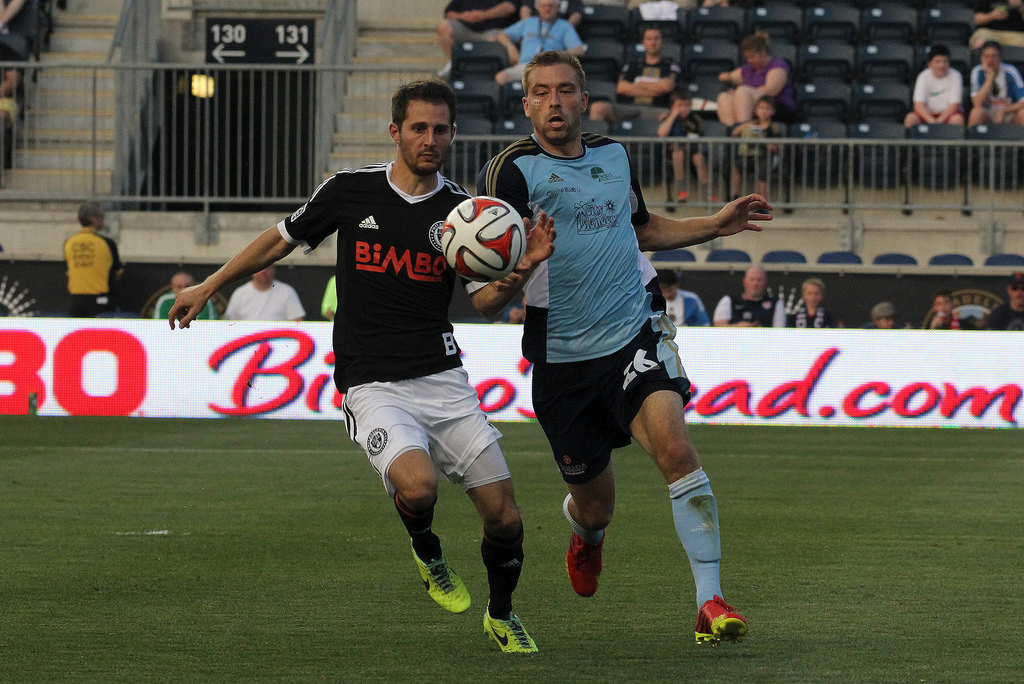 Shane Johnson goes shoulder to shoulder with Nogueira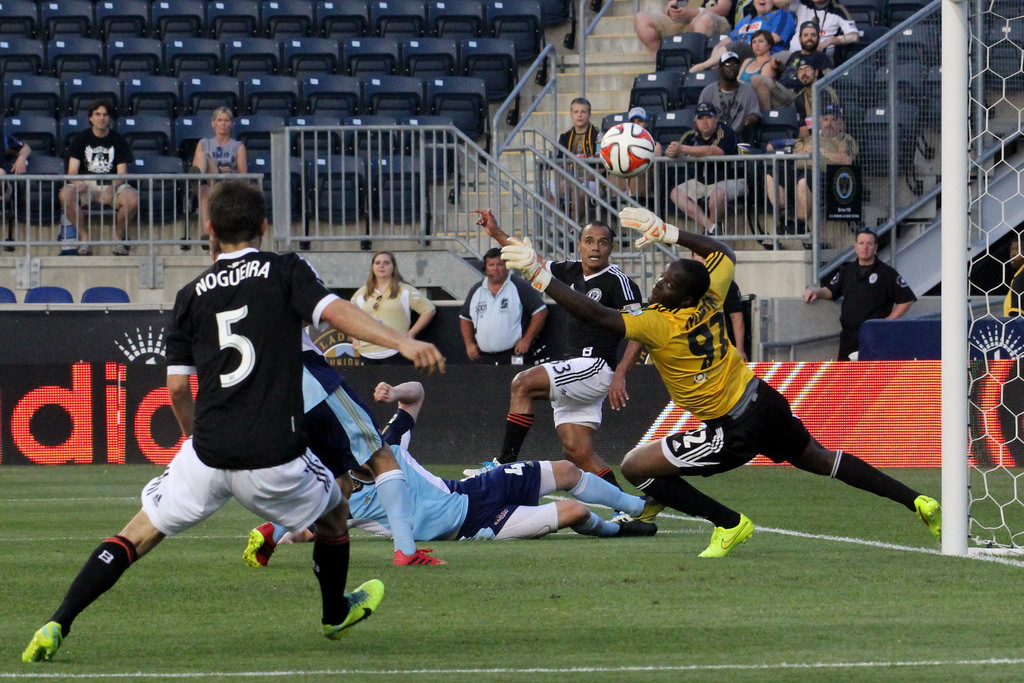 Fábinho get past Sylvestre but couldn't find Nogueira
Sebastien Le Toux comes off the bench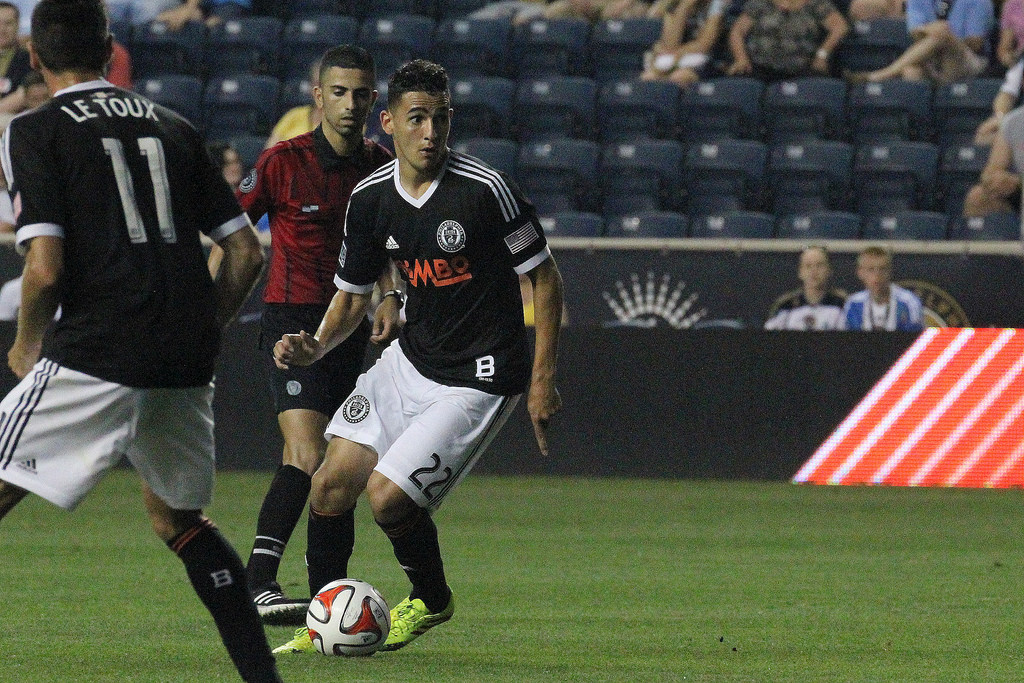 Leo Fernandes also came on to spark the offense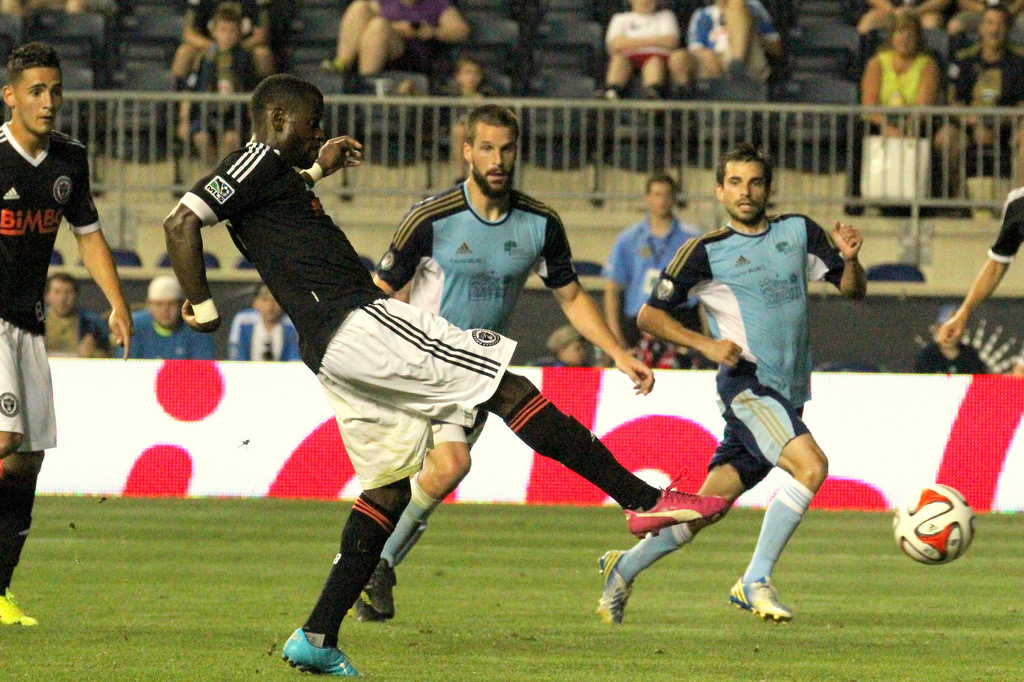 Edu scores just before the the end of regulation time

Harrisburg regroups for the overtime periods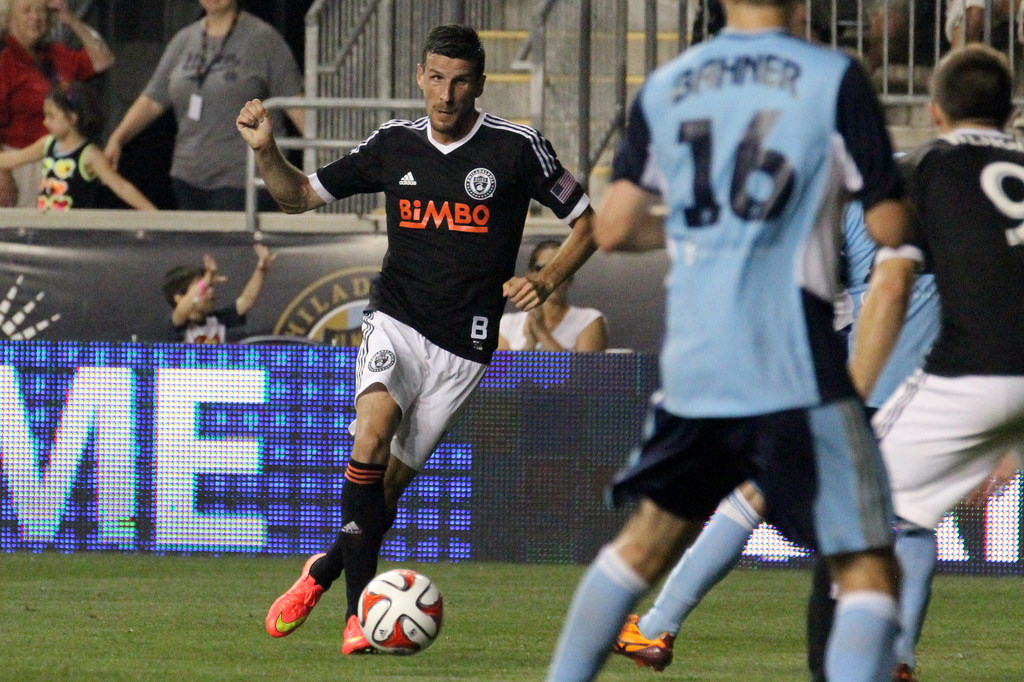 Le Toux looks for a way through the defense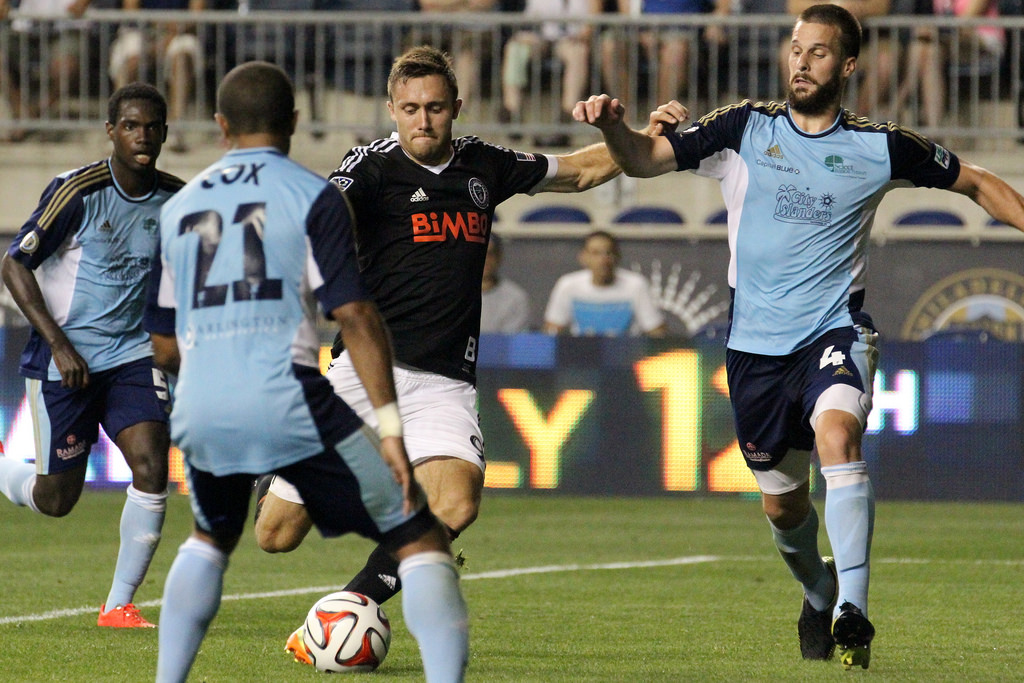 Andrew Wenger breaks the tie
Le Toux hits one back into the middle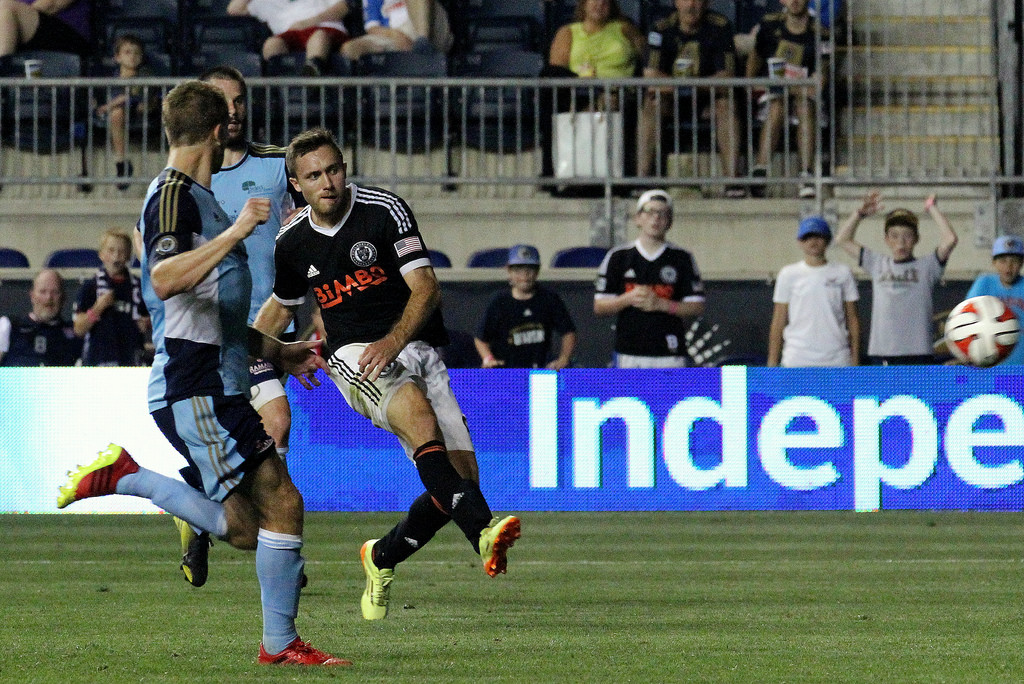 Wenger scores his second goal of the night
Instead of joy, Wenger looks relieved to have that monkey off his back
New interim team manager Jim Curtin is all smiles after his first win
For more photos, check out Paul's Flickr page and feel free to leave comments.