Editor's note: This is the latest piece in PSP's World Cup series, in which PSP's writers and a few honored guests make the case for which team you should root for in the World Cup after the United States. Read the full series here.
It's against every bone in my colonial loving body, but I just have to root for England. I have been thinking about why I — and you — should root for a country that legitimately thinks it's better than us. After all, they conquered most of the globe, then oppressed the very folks they sent to colonize places (among other historical no nos). But there's so much going for them when it comes to footy.
They invented the game. So this whole World Cup wouldn't even exist if it weren't for the limeys (even if it was the French who were the force behind the founding of FIFA). As other teams have surpassed them in excellence — Brazil plays jogo bonito, a game so fluid it looks otherworldly, and the Spanish have tiki taka, the metronomic hypnosis of soccer — the English mainly stick to a pretty straightforward style. It makes sense when your best player looks like a bulldog/bowling ball hybrid.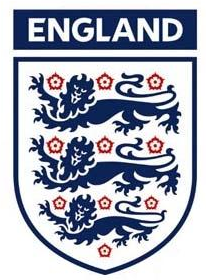 While England can certainly claim a proud history of international soccer, there's enough angst in the country to make Dawson Leary look chill. You'd think a country that produced James Bond would be a little smoother (yes, I know Bond is Scottish — Scotch/Swiss, actually —  but his creator was English), but their fans take their soccer results so seriously that it's a reminder to all of us how not to act. That's not to say they got this way without warrant. In fact, recent English World Cup history is spottier than a London root canal. Since a 1990 fourth place finish, this mighty soccer nation has failed to qualify as often as they've advanced past the first knockout round.
But they don't just lose. In the most English way possible, every 8 years, they lose on penalty kicks. Yes, 1990, 1998, and most recently in 2006. I'll let you do the math on how long ago that was. They need us to root for them.
Let's not just dwell on the negative, though that would be entirely English of me.
This year's England has some exciting players, like Raheem Sterling, who could be one of the breakout stars of the cup if he gets on the field. (I'm looking at you, Roy Hodgson.) Captain England, Steven Gerrard, is probably one of the most underrated and potentially cursed footballers of all time, and I say that through very gritted anti-Liverpool teeth. Wayne Rooney and Daniel Sturridge have the talent to make some beautiful music up top. The defense is unspectacular but solid.
After watching a ton of Premier League soccer this season, I can say without a doubt, English fans are more clever, passionate, and intoxicated than any other group of fans in the world. Now imagine what it's like when all of that positive energy is funneled toward one team. (Maybe that's why there's so much angst!)
In fact, pass me a beer and three cheers for the three lions.