It's getting to be that time.
World Cup time.
The best time.
An entire month of all the best talent the world has to offer beamed into our bars, homes, and the corners of office computer screens, purely for our shared enjoyment.
It's a glorious time, even more glorious because Brazil shares a similar longitude to us lucky devils in the US. There will be no need for 2 am, booze-infused, coffee/Red Bull/caffeine-bombed cocktails required to take in all the action.
For most of us, Group G is our primary rooting focus, but with seven other groups in play, there is so much more to love about the tourney.
So PSP has decided to give you a second team to root for after the United States.
For the next three weeks, PSP's contributors and guest writers will give you one team a day and make the case for why you should root for this particular team. Maybe it's Brazil and the beautiful game, or Bosnia's historic debut into the tourney. Or maybe it's Iran for world peace, or Costa Rica because someone has to root for them besides the Costa Ricans and PSP photographer Barb Colligon. Each writer will make the case for the chosen team. Then you get to choose.
Our series begins with the Red Devils of Belgium, one of the tournament's most intriguing dark horses.
Belgium: Dark horse, bright chances
Don't let the term dark horse mislead you, though. Had the Belgians not missed out on trips to Germany and South Africa, they would likely be entering the tournament as one of the favorites.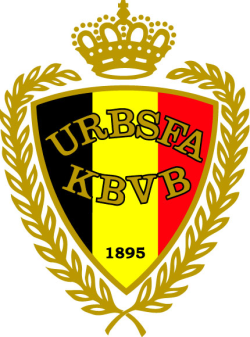 From front to back, youngest to eldest, retired Belgian international and manager Marc Wilmots has constructed a lineup with the talent and experience to rival nearly any challenger in the field. Beginning with captain Vincent Kompany, better known to many as the captain of the Premier League champions Manchester City, down to his crosstown rival, 19-year-old Manchester United starlet Adnan Januzaj, Belgium possesses players who compete for the best sides in the best leagues in Europe. This is a team to watch and enjoy for the shear pleasure of it. Sure there is Brazil and Spain and Germany and Italy, but in this tournament, Belgium has the potential to raise themselves into that discussion for the foreseeable future.
And when Belgium steps on the field, there will be goals. Though Christian Benteke (Aston Villa) has been ruled out of the tournament, Wilmots can turn to an even more prolific young striker in Romelu Lukaku (Everton) to lead his line. Considering the pace and guile that will be deployed behind him in two-time PFA team of the year winner Eden Hazard (Chelsea), Lukaku's club teammate Kevin Mirallas, Dries Mertens (Napoli), Kevin de Bruyne (Wolfsburg) and the aforementioned Januzaj, the Belgians will insure not only that chance after beautiful chance will be created, but that there will be ruthless finishers on the scene en masse to make sure the ball finds the back of the net.
That will read as very bad news for Algeria, Russia and South Korea, but what will make it even worse is that the Belgians have the potential to be just as stout at the back. Following the World Cup, goalkeeper Thibaut Courtois will likely be one of the most sought after players in Europe after the 22-year-old helped Atletico Madrid steal the La Liga title away from Barcelona and came just minutes from winning the Champions League as well. Despite his age, Courtois is already considered by many to be a top five goalkeeper in the world and should only improve with experience.
And if you're the kind of person who hangs your hat on experience to win at this level, relax. In addition to Kompany, Wilmots can also call on savvy veteran defenders like vice captain Thomas Vermaelen (Arsenal),  Daniel Van Buyten (Bayern Munich) and Jan Vertonghen (Tottenham).
Mix in a little bit of midfield power with Marouane Fellaini (Manchester United), Axel Witsel (Zenit Saint Petersburg) and Moussa Dembele (Tottenham), three players with the strength and ability to win the center of the midfield and set the table for the Belgians' offensive matchwinners and the whole picture continues to coalesce.
Want to pin a team deep in their own half, picking them apart with high pressure, intricate dribbling and pinpoint passing? Piece of cake. Want to sit deep, defend as a wall and hit back on the counter? Can do. Want to be one of the most deadly set piece teams in the tournament? Not a problem.
With an ideal juxtaposition of pace and power, defensive fortitude and attacking flair, the Belgians can do it all, and that should include winning Group H at a trot. Who knows what the knock-out rounds hold in store for them, but they will be a team that no one is excited to play. Think Borussia Dortmund during the 2013 Champions League in terms of thrilling outsiders making a run at the crown. Better hop on the bandwagon before it fills up. So sit back, grab a 750ml bottle of Corsendonk, perhaps even a waffle, and simply enjoy some of the highest quality soccer that will be on offer in Brazil. You'll be glad you did.