PSP photographer Paul Rudderow was on hand Friday night as the Navy Midshipmen pulled out a stoppage time win against the Army Black Nights. Here's a look at what he saw.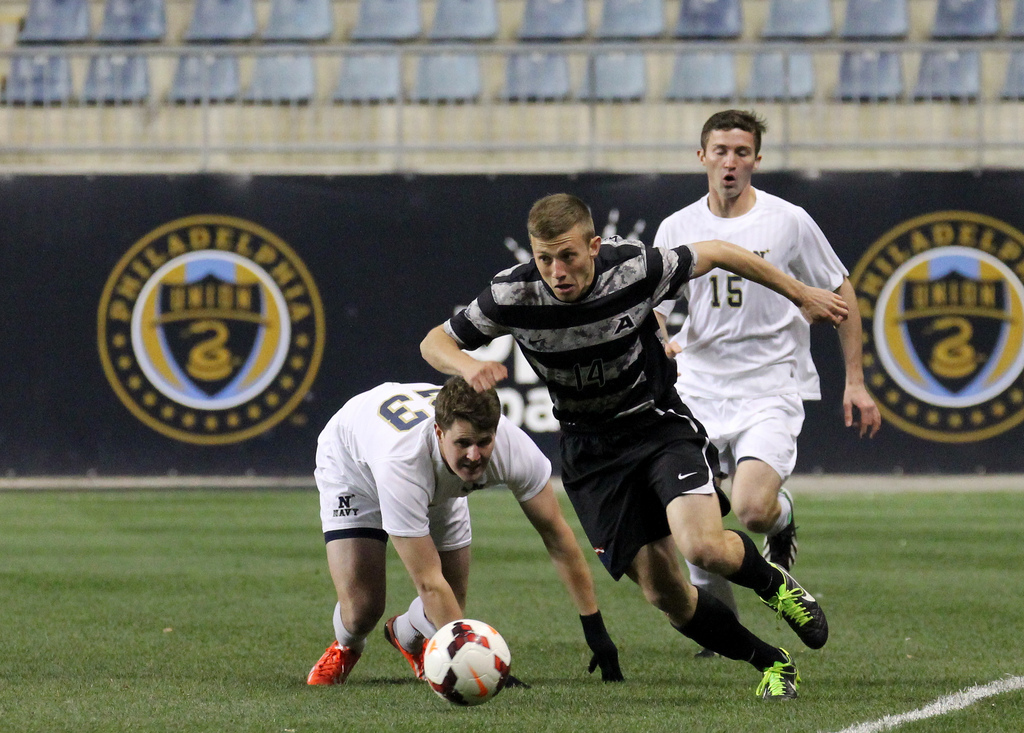 Sean Morgan breaks up the wing.
Joseph Greenspan (the eventual goal scorer) with a clearance out of the back.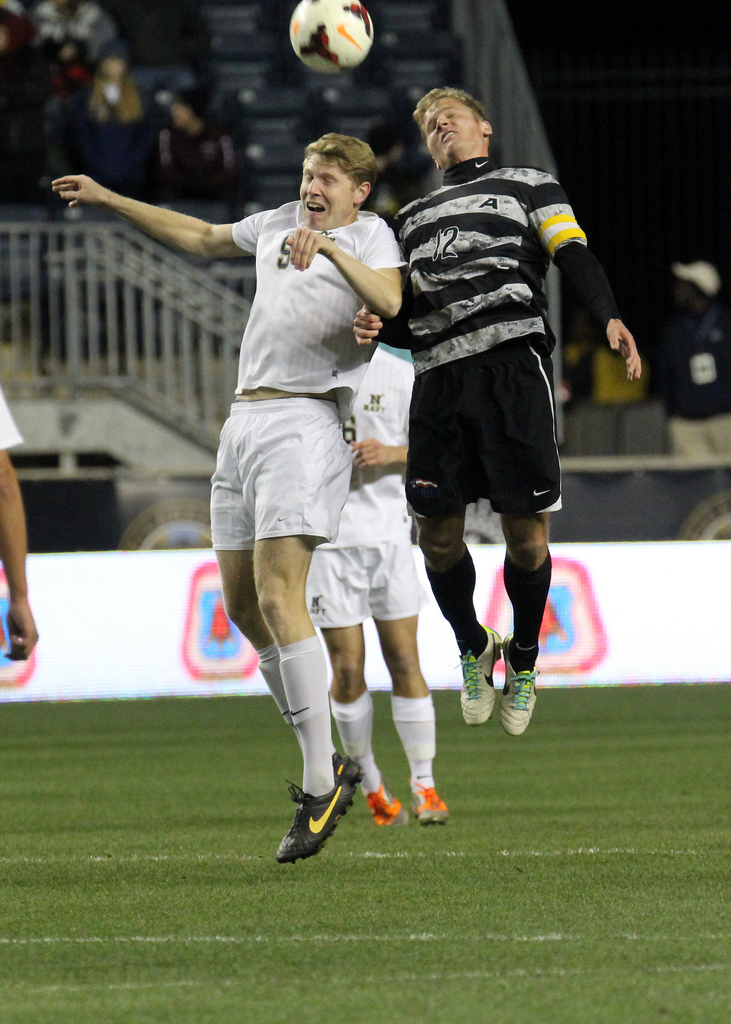 Dave Arnold and Jason Lewis fight for the header.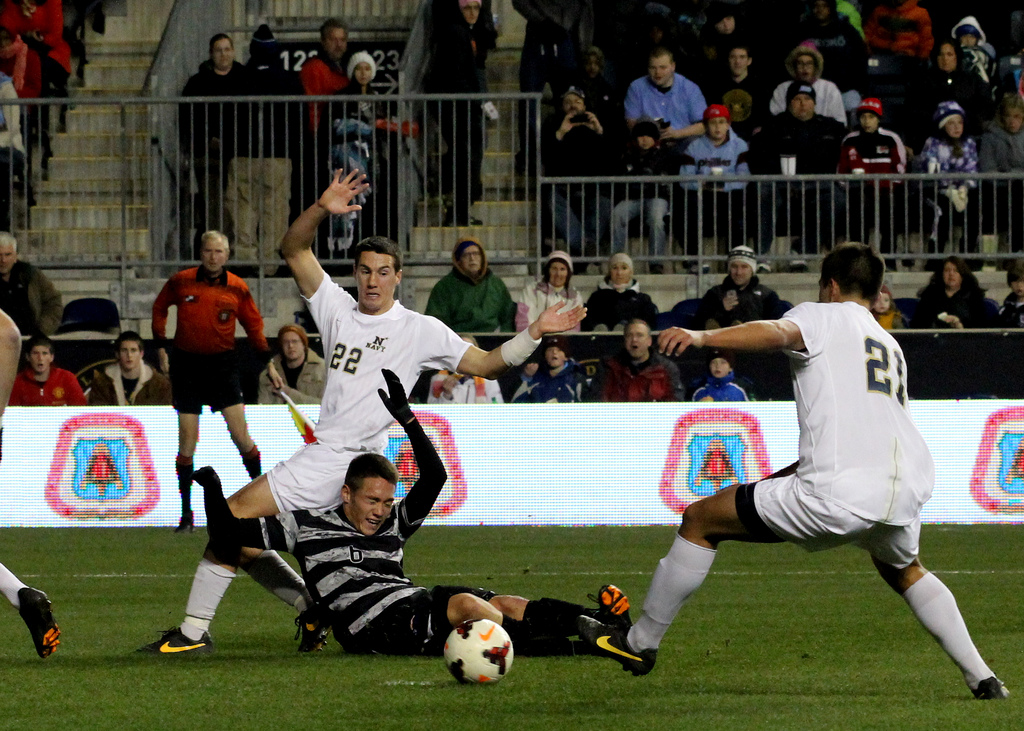 The Guy Skord and Christian Ollen battle begins.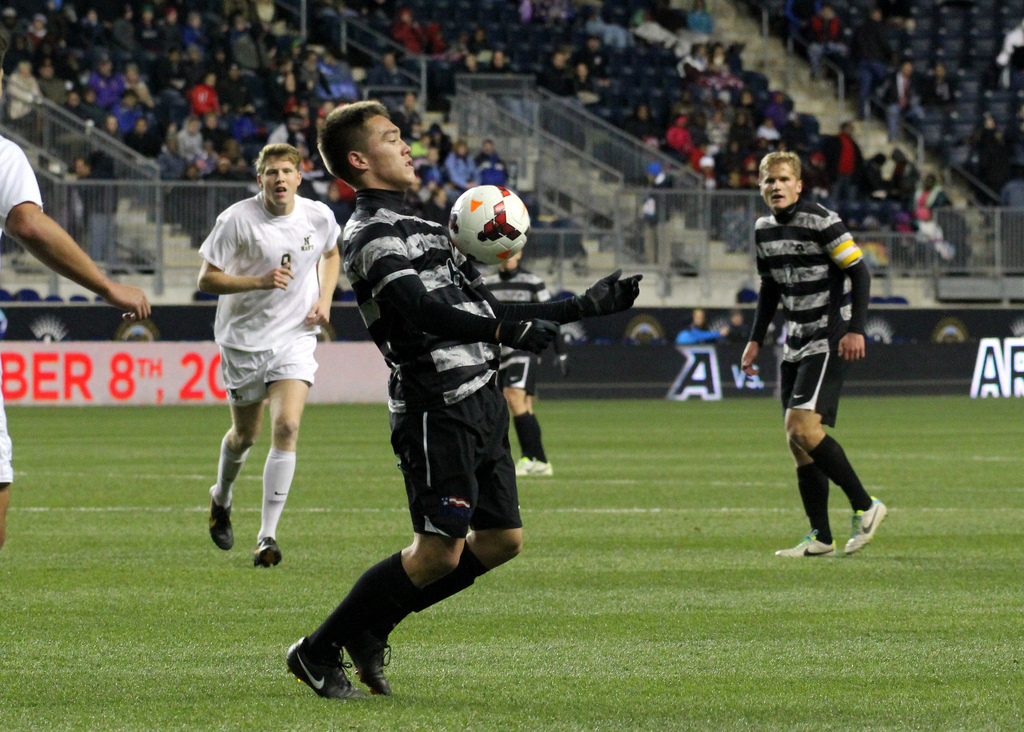 Christian Ollen settles off his chest.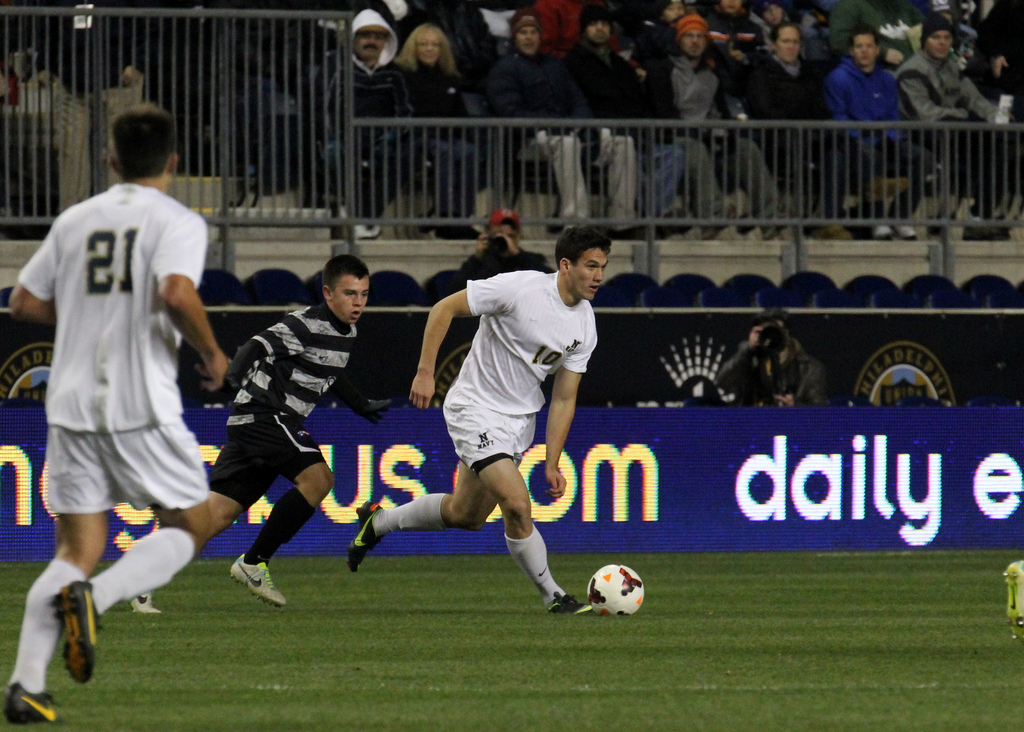 Nick Dubee cutting across field.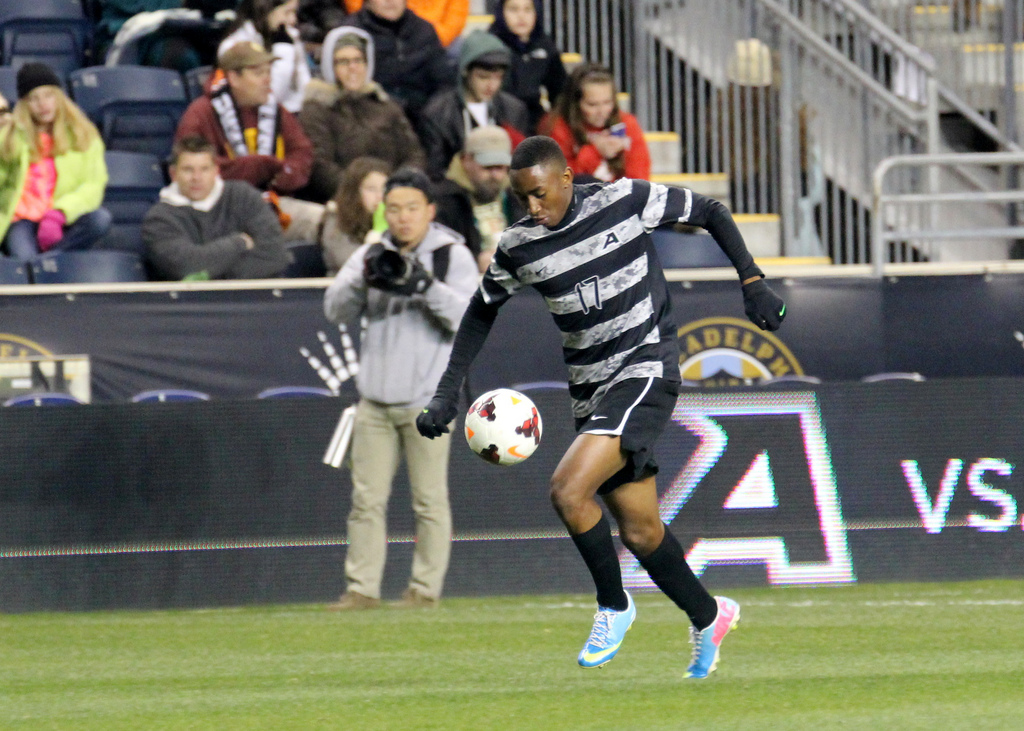 Nick Williams breaking up the wing.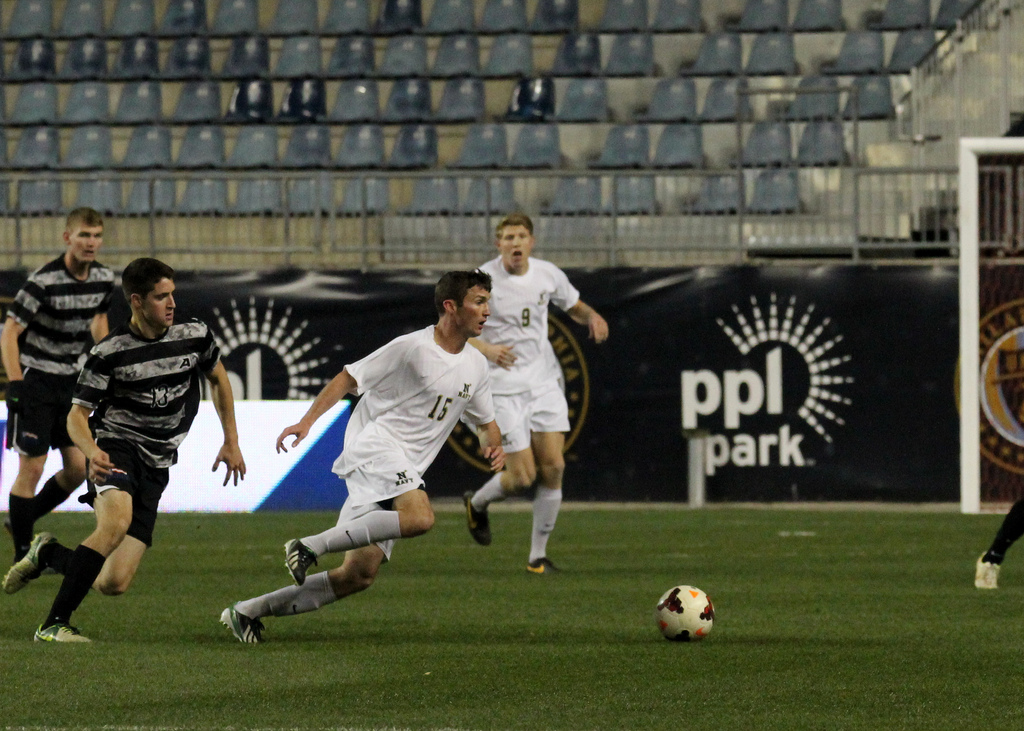 Geoff Fries looking for space.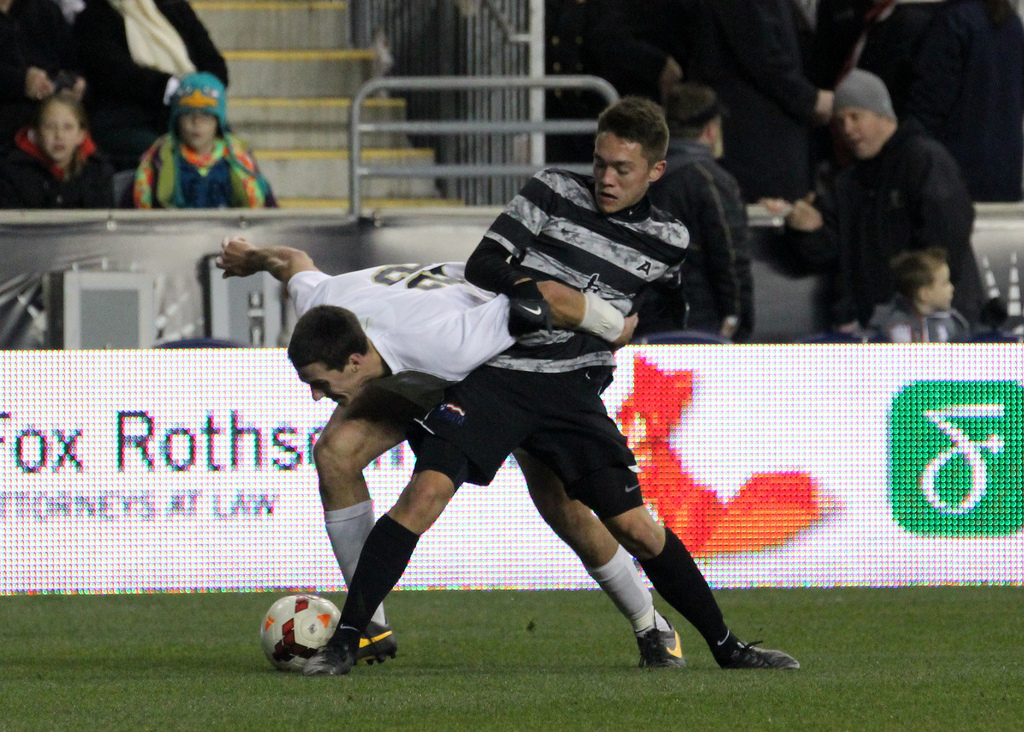 The Skord-Ollen battle heats up.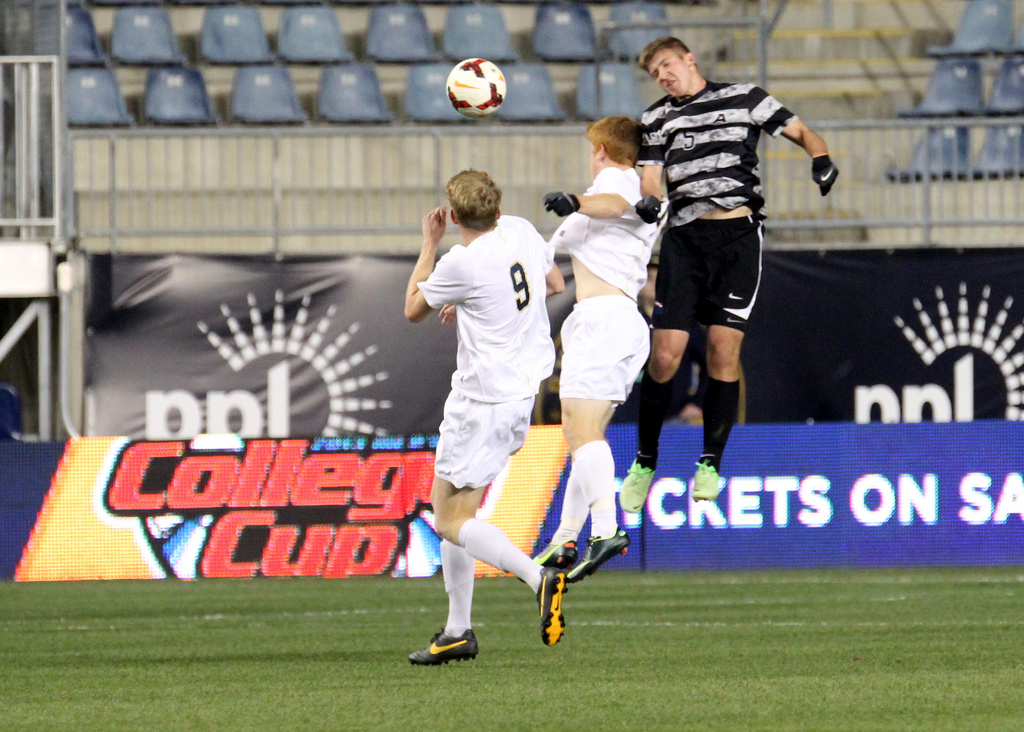 Matthias Pecoraro rising for the header.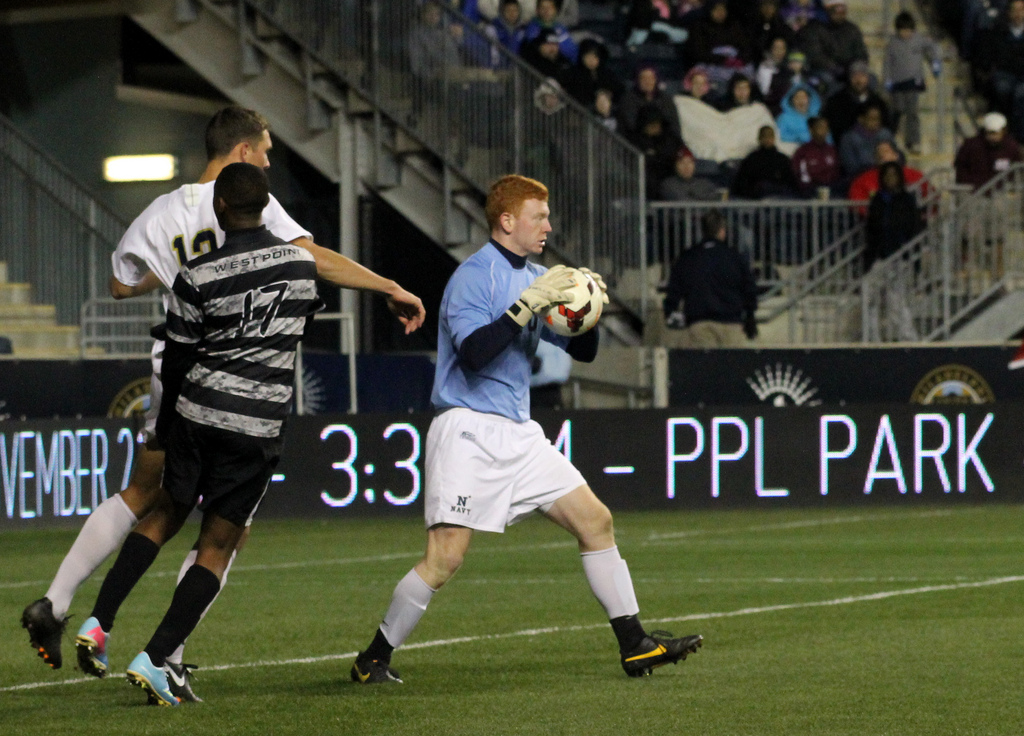 Gavin Snyder with the save.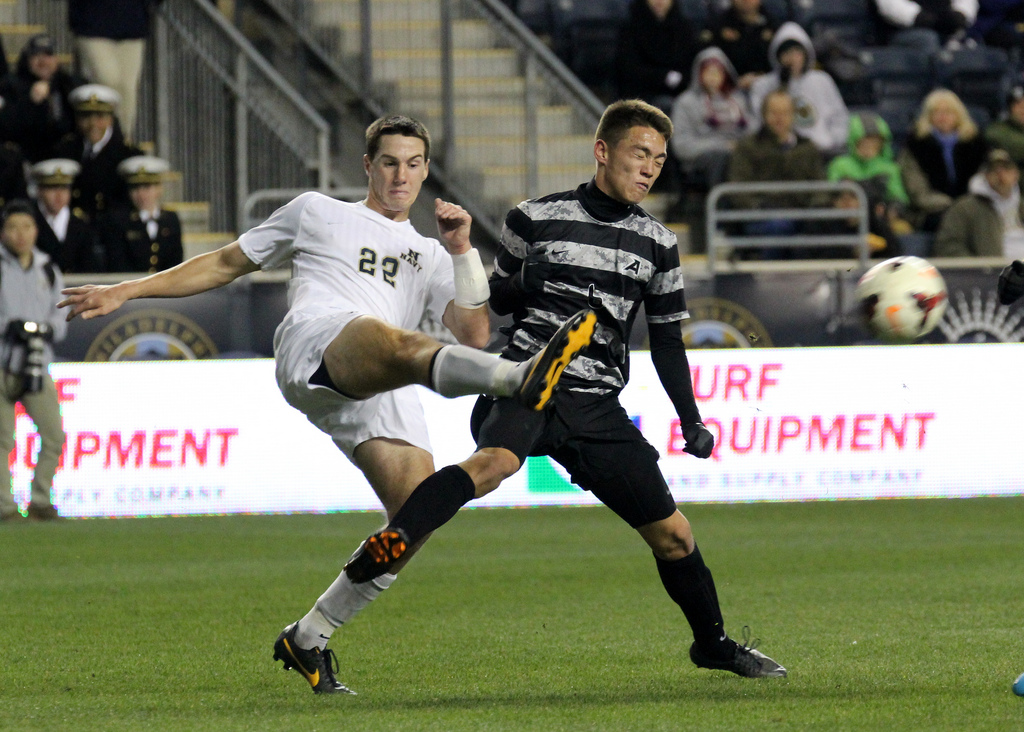 The Skord-Ollen battle continues.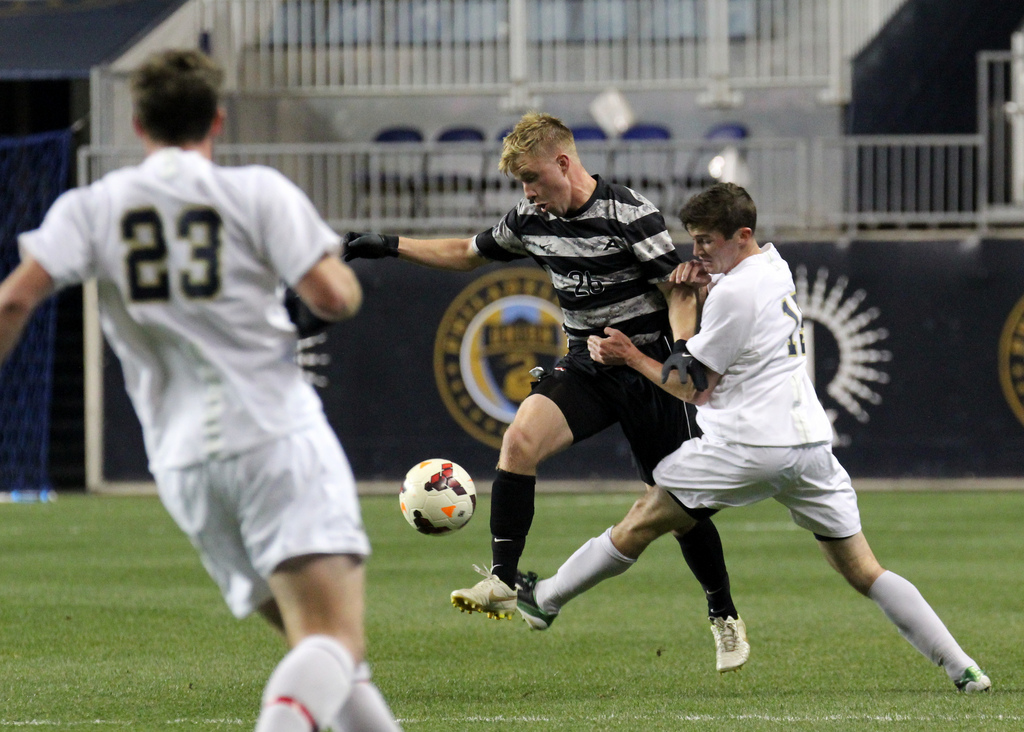 Alex Clark gets a little push from Geoff Fries.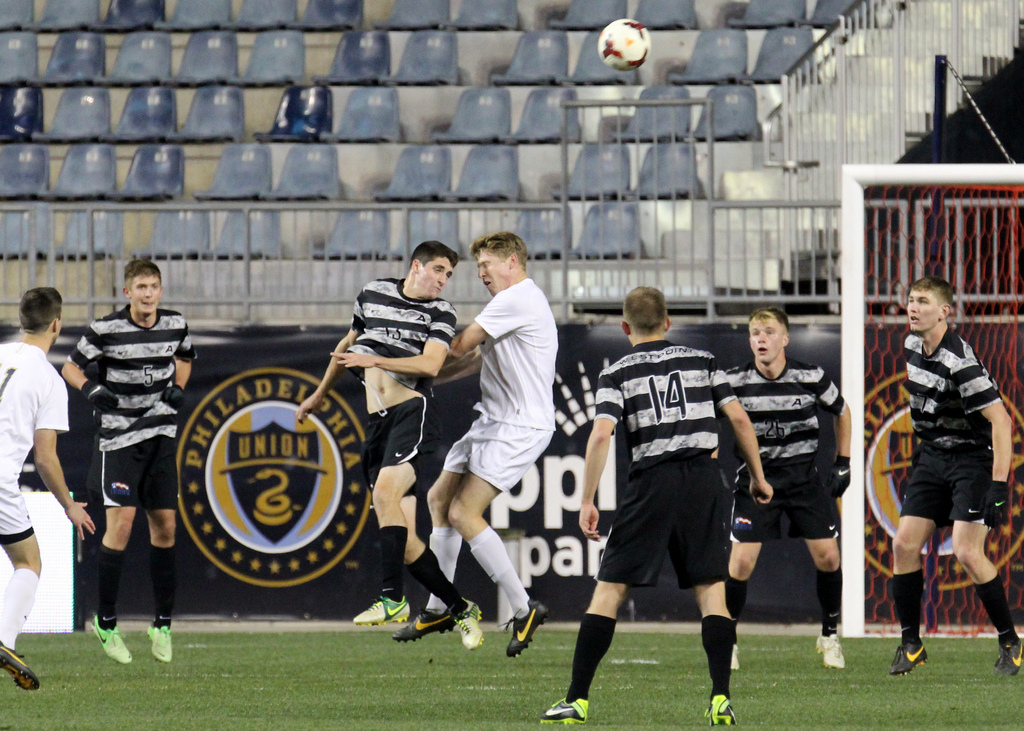 Christian Clark clearing from the back.
Alex Jaroscak puts pressure on Martin Sanchez.
The Midshipmen with a sense of humor.
Winston Boldt gets down for the save.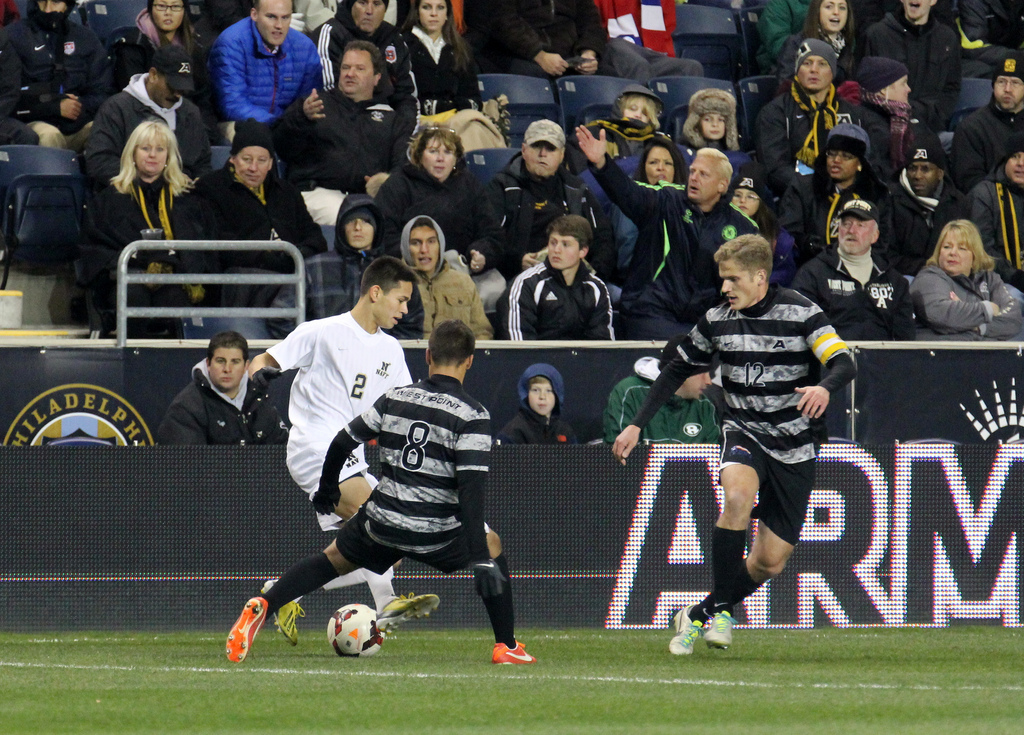 Swarthmore native Thomas Shiba looks to split the Army line.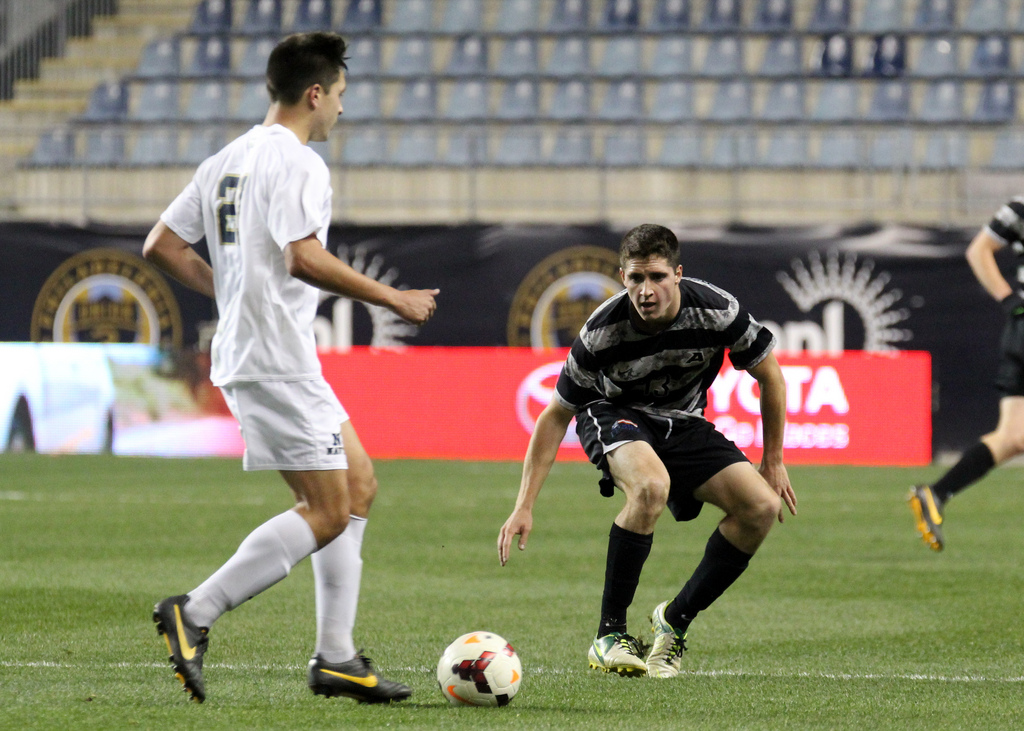 Christian Clark looks to slow down play.
Alex Jaroscak heads one out of trouble.
Trace Stapley gets caught from behind.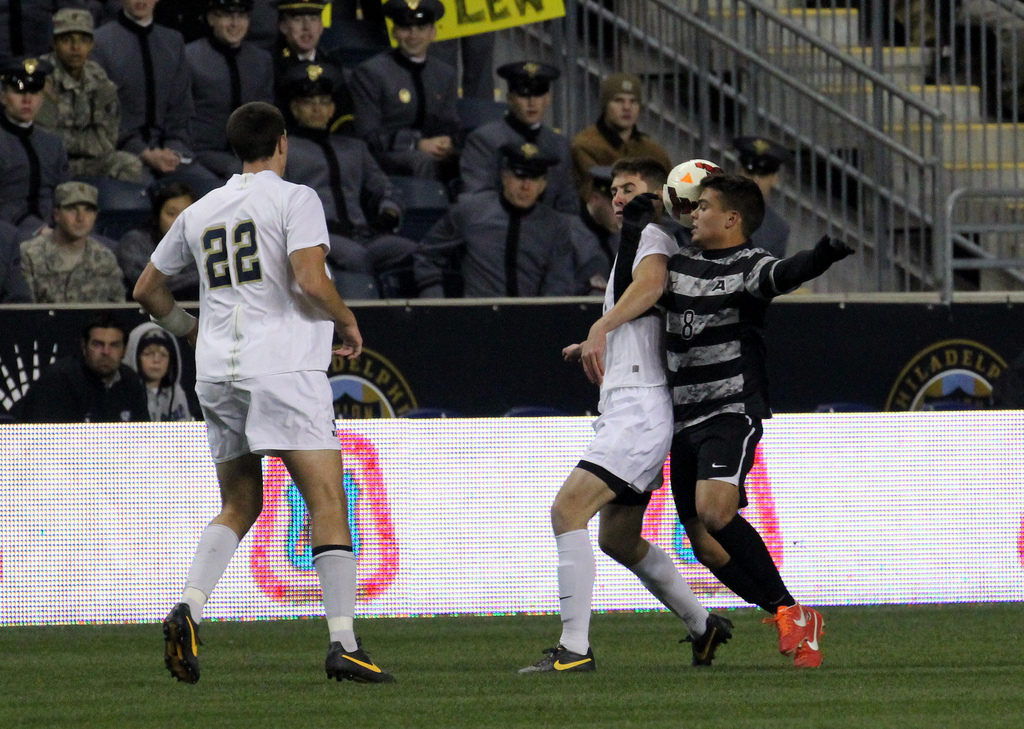 Alex Jaroscak battles Martin Sanchez.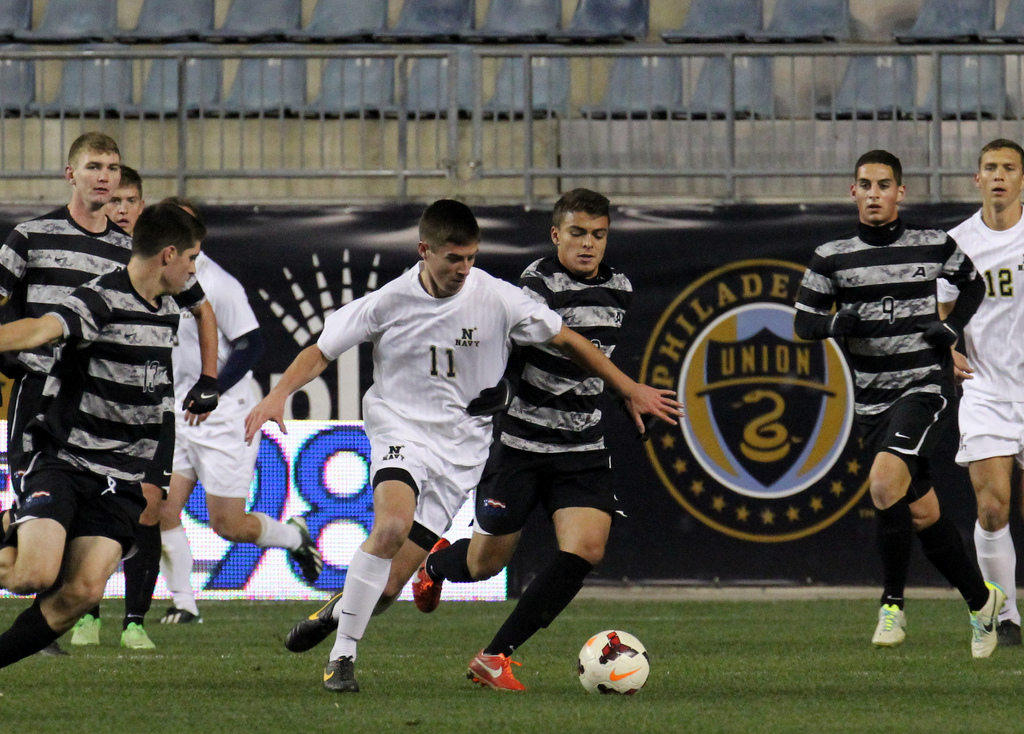 Sam Bascom looking to turn on Alex Jaroscak and Christian Clark.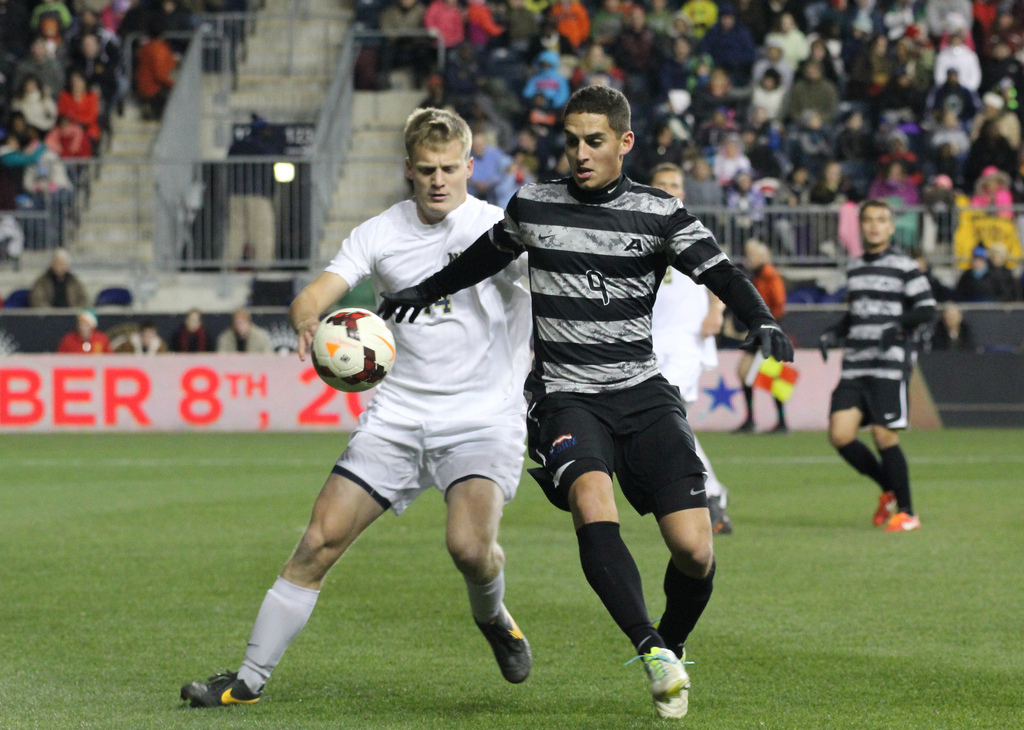 Ethan Spivack controls under pressure from Zack Davis.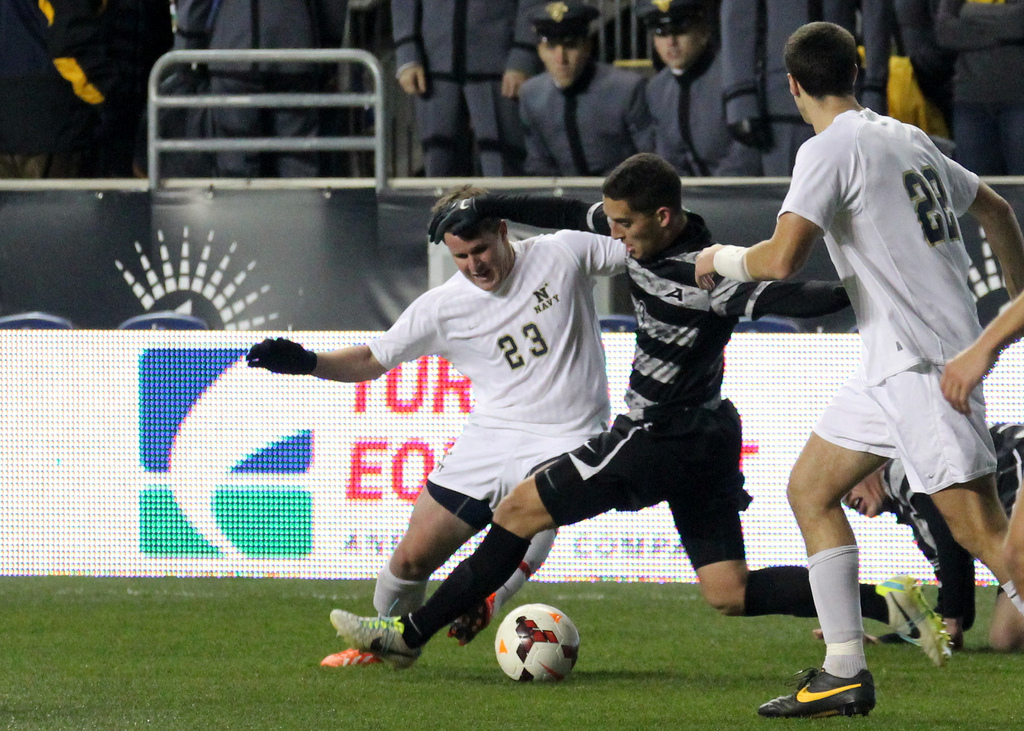 Blake Busse challenges Ethan Spivack.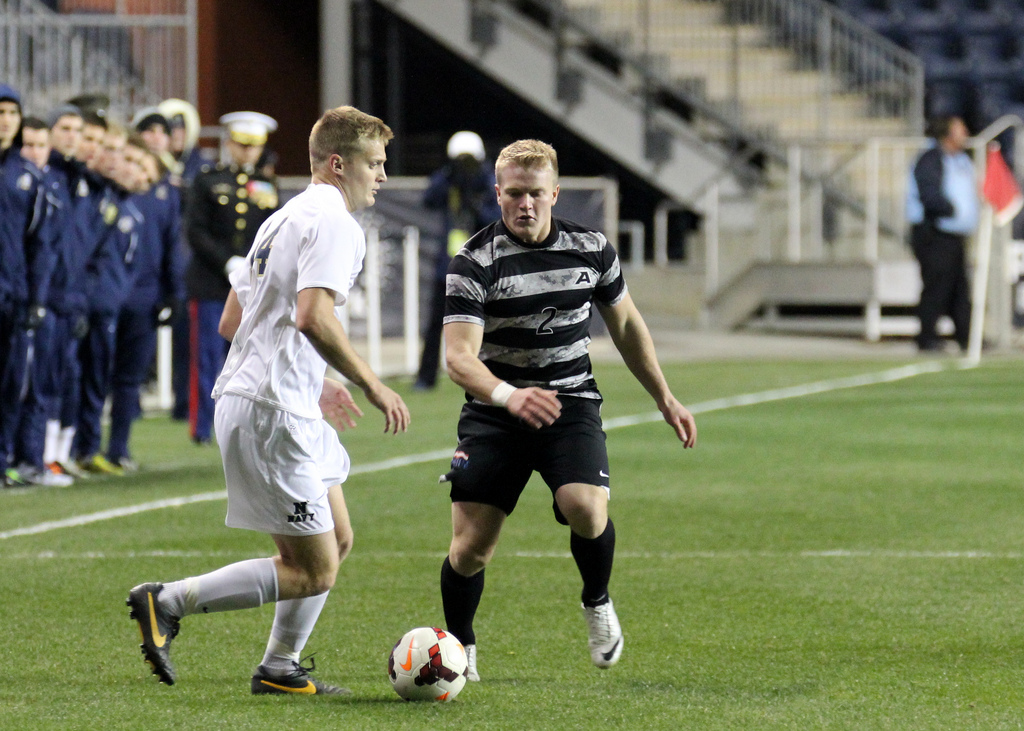 Zack Davis looking for a way past Joseph Chabries.
Nick Baietti looking to control.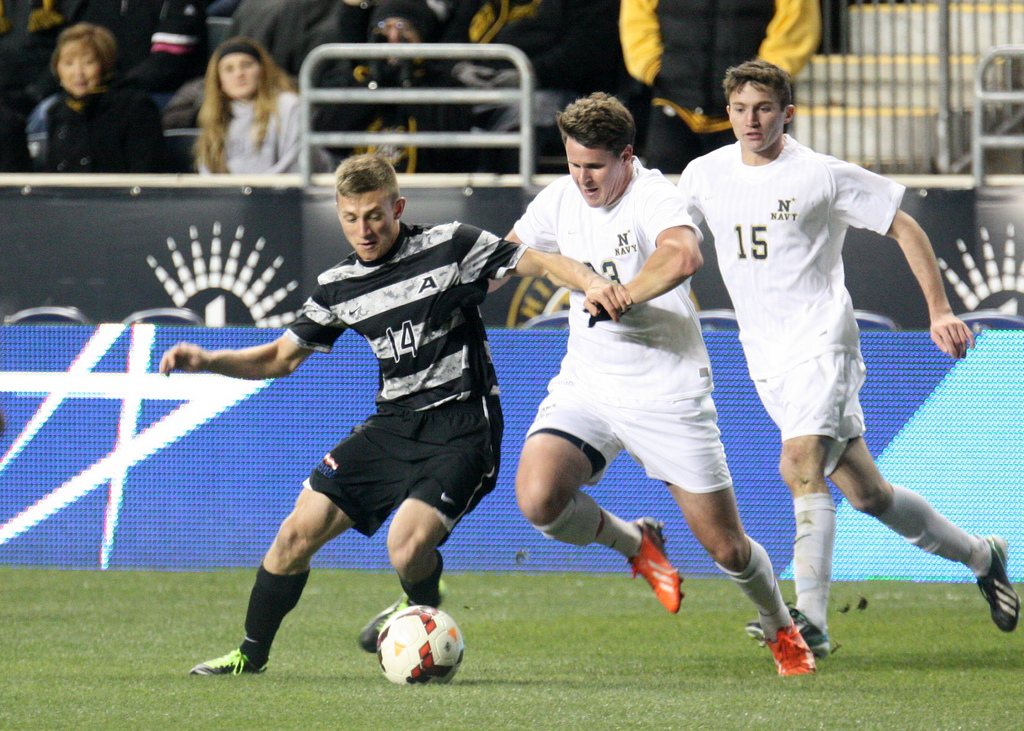 Sean Morgan shields the ball from Blake Busse and Geoff Fries.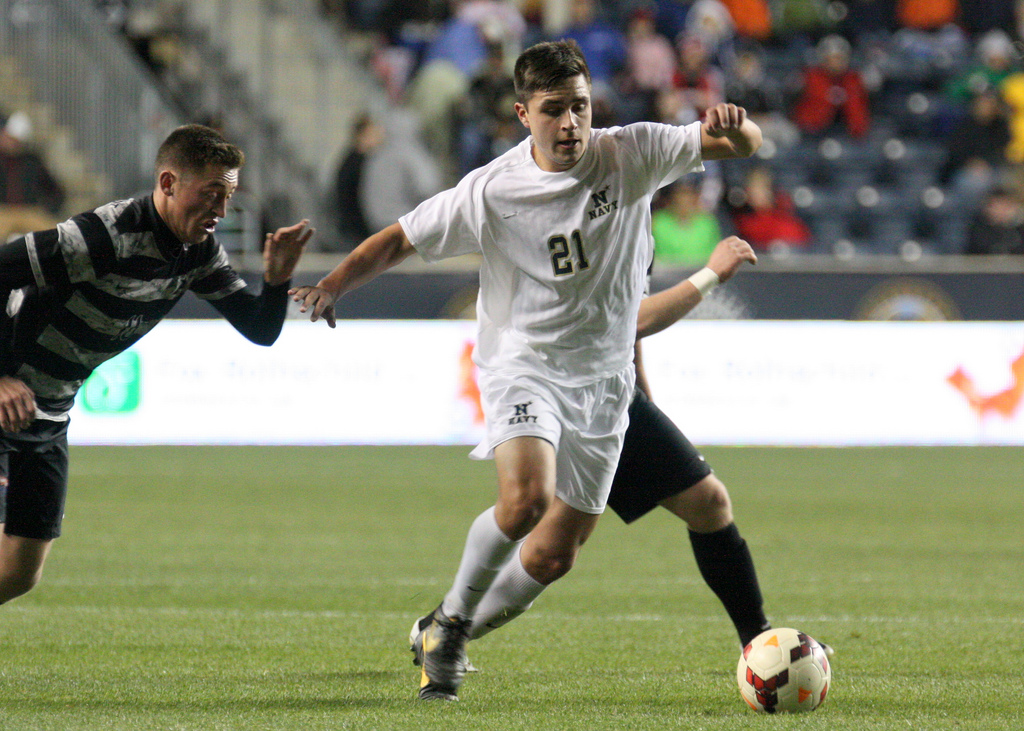 Martin Sanchez moving through midfield.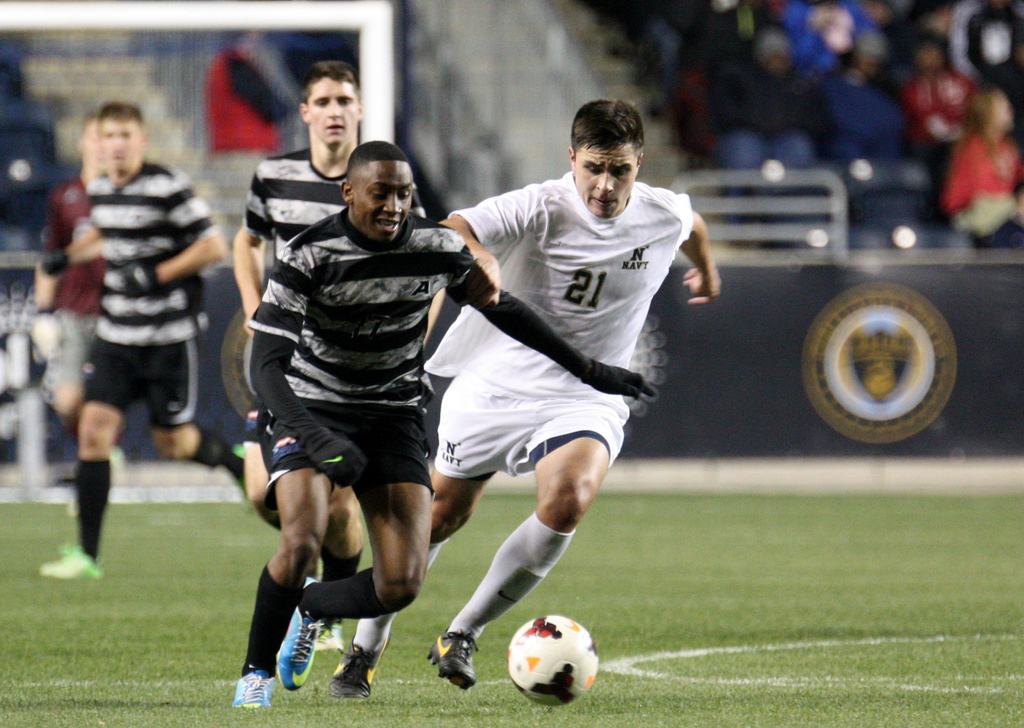 Nick Williams pulls away from Martin Sanchez.
Tommy Jaeger rises above Geoff Fries.
Gavin Snyder with a late save and a boot up field.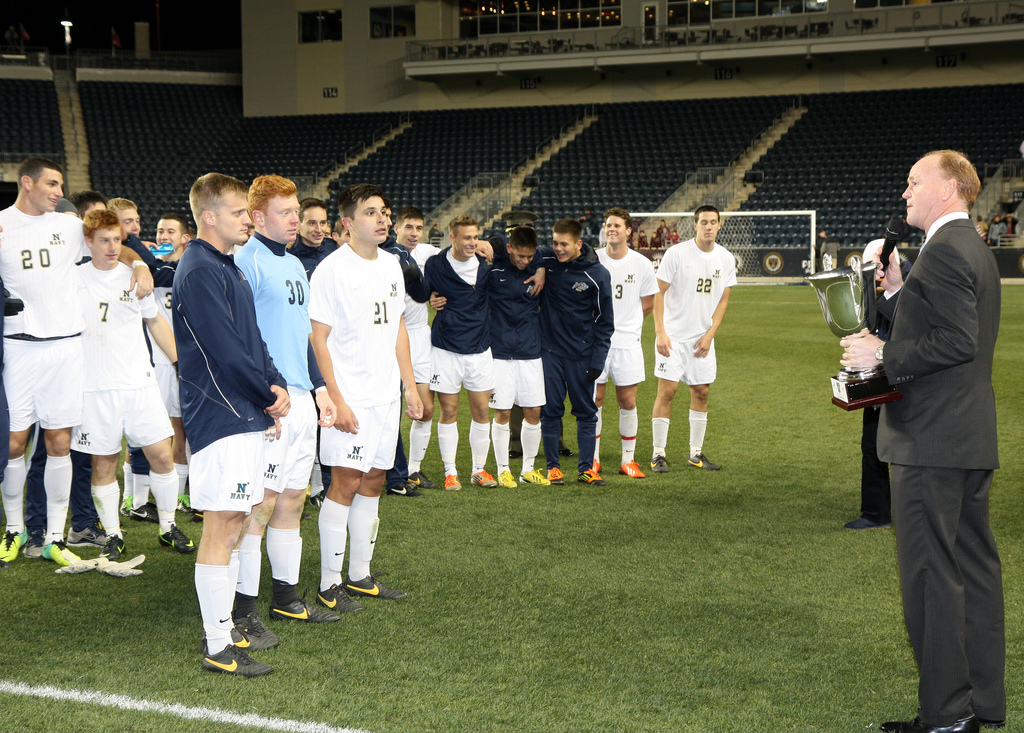 Navy wins the Army-Navy Cup.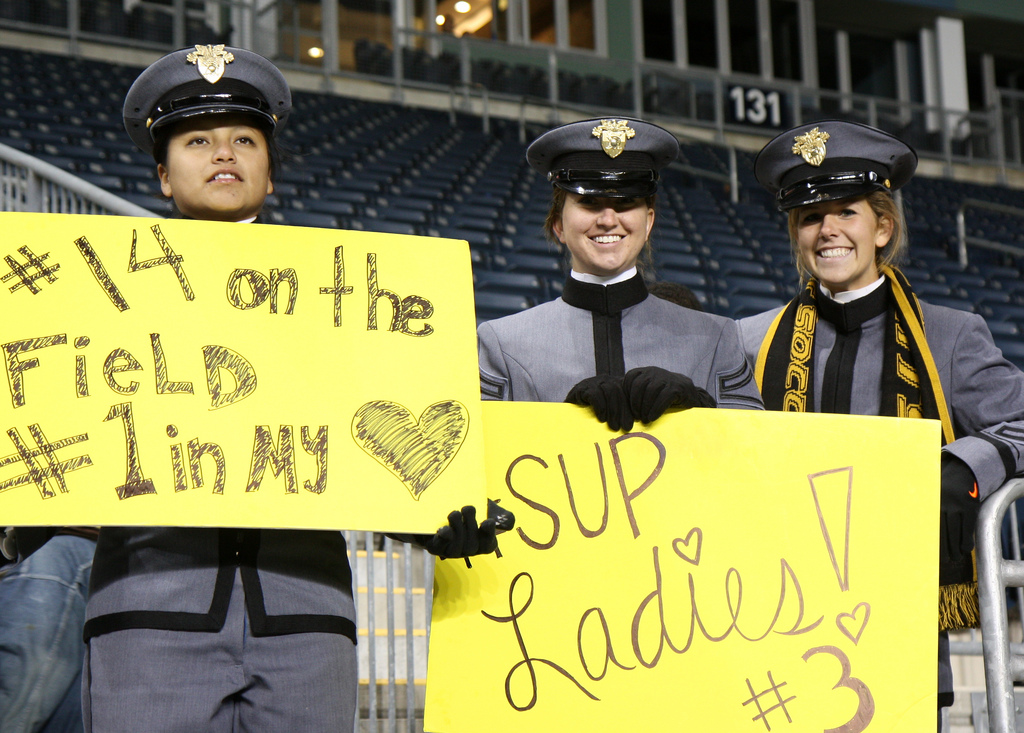 West Point cadets supporting their team.
For more photos, check out Paul's Flickr page and feel free to leave comments.